"

The way to defeat bad ideas is by exposure, argument, and persuasion, not by trying to silence or wish them away

."
"The free exchange of information and ideas, the lifeblood of a liberal society, is daily becoming more constricted."
"The restriction of debate, whether by a repressive government or an intolerant society, invariably hurts those who lack power and makes everyone less capable of democratic participation."
"We need to preserve the possibility of good-faith disagreement without dire professional consequences. If we won't defend the very thing on which our work depends, we shouldn't expect the public or the state to defend it for us."
Those pull quotes are some of the many gems promoting vigorous free speech from a joint letter published on Harpers' website, which famous writer J.K. Rowling, author of the Harry Potter fiction series, women's liberation activist Gloria Steinem, thinker Noam Chomsky, and about 150 others in media, education, and writers who denounced both President Donald Trump but also those voices – often on the political left – who are attempting to silence opposition and thus healthy debate.
Their jointly signed letter is shown below. That letter on social justice and open debate will be followed by additional information, an MHProNews analysis, and commentary. Harper's noted that the institutions named was only for the purpose of identifying the person, each of whom were speaking on their own behalf. Note that the original list of signatories was in two columns, while below it is shown as one. Otherwise, their joint letter that follows is presented as in the original.

A Letter on Justice and Open Debate
July 7, 2020
Our cultural institutions are facing a moment of trial. Powerful protests for racial and social justice are leading to overdue demands for police reform, along with wider calls for greater equality and inclusion across our society, not least in higher education, journalism, philanthropy, and the arts. But this needed reckoning has also intensified a new set of moral attitudes and political commitments that tend to weaken our norms of open debate and toleration of differences in favor of ideological conformity. As we applaud the first development, we also raise our voices against the second. The forces of illiberalism are gaining strength throughout the world and have a powerful ally in Donald Trump, who represents a real threat to democracy. But resistance must not be allowed to harden into its own brand of dogma or coercion—which right-wing demagogues are already exploiting. The democratic inclusion we want can be achieved only if we speak out against the intolerant climate that has set in on all sides.
The free exchange of information and ideas, the lifeblood of a liberal society, is daily becoming more constricted. While we have come to expect this on the radical right, censoriousness is also spreading more widely in our culture: an intolerance of opposing views, a vogue for public shaming and ostracism, and the tendency to dissolve complex policy issues in a blinding moral certainty. We uphold the value of robust and even caustic counter-speech from all quarters. But it is now all too common to hear calls for swift and severe retribution in response to perceived transgressions of speech and thought. More troubling still, institutional leaders, in a spirit of panicked damage control, are delivering hasty and disproportionate punishments instead of considered reforms. Editors are fired for running controversial pieces; books are withdrawn for alleged inauthenticity; journalists are barred from writing on certain topics; professors are investigated for quoting works of literature in class; a researcher is fired for circulating a peer-reviewed academic study; and the heads of organizations are ousted for what are sometimes just clumsy mistakes. Whatever the arguments around each particular incident, the result has been to steadily narrow the boundaries of what can be said without the threat of reprisal. We are already paying the price in greater risk aversion among writers, artists, and journalists who fear for their livelihoods if they depart from the consensus, or even lack sufficient zeal in agreement.
This stifling atmosphere will ultimately harm the most vital causes of our time. The restriction of debate, whether by a repressive government or an intolerant society, invariably hurts those who lack power and makes everyone less capable of democratic participation. The way to defeat bad ideas is by exposure, argument, and persuasion, not by trying to silence or wish them away. We refuse any false choice between justice and freedom, which cannot exist without each other. As writers we need a culture that leaves us room for experimentation, risk taking, and even mistakes. We need to preserve the possibility of good-faith disagreement without dire professional consequences. If we won't defend the very thing on which our work depends, we shouldn't expect the public or the state to defend it for us.
Elliot Ackerman
Saladin Ambar, Rutgers University
Martin Amis
Anne Applebaum
Marie Arana, author
Margaret Atwood
John Banville
Mia Bay, historian
Louis Begley, writer
Roger Berkowitz, Bard College
Paul Berman, writer
Sheri Berman, Barnard College
Reginald Dwayne Betts, poet
Neil Blair, agent
David W. Blight, Yale University
Jennifer Finney Boylan, author
David Bromwich
David Brooks, columnist
Ian Buruma, Bard College
Lea Carpenter
Noam Chomsky, MIT (emeritus)
Nicholas A. Christakis, Yale University
Roger Cohen, writer
Ambassador Frances D. Cook, ret.
Drucilla Cornell, Founder, uBuntu Project
Kamel Daoud
Meghan Daum, writer
Gerald Early, Washington University-St. Louis
Jeffrey Eugenides, writer
Dexter Filkins
Federico Finchelstein, The New School
Caitlin Flanagan
Richard T. Ford, Stanford Law School
Kmele Foster
David Frum, journalist
Francis Fukuyama, Stanford University
Atul Gawande, Harvard University
Todd Gitlin, Columbia University
Kim Ghattas
Malcolm Gladwell
Michelle Goldberg, columnist
Rebecca Goldstein, writer
Anthony Grafton, Princeton University
David Greenberg, Rutgers University
Linda Greenhouse
Rinne B. Groff, playwright
Sarah Haider, activist
Jonathan Haidt, NYU-Stern
Roya Hakakian, writer
Shadi Hamid, Brookings Institution
Jeet Heer, The Nation
Katie Herzog, podcast host
Susannah Heschel, Dartmouth College
Adam Hochschild, author
Arlie Russell Hochschild, author
Eva Hoffman, writer
Coleman Hughes, writer/Manhattan Institute
Hussein Ibish, Arab Gulf States Institute
Michael Ignatieff
Zaid Jilani, journalist
Bill T. Jones, New York Live Arts
Wendy Kaminer, writer
Matthew Karp, Princeton University
Garry Kasparov, Renew Democracy Initiative
Daniel Kehlmann, writer
Randall Kennedy
Khaled Khalifa, writer
Parag Khanna, author
Laura Kipnis, Northwestern University
Frances Kissling, Center for Health, Ethics, Social Policy
Enrique Krauze, historian
Anthony Kronman, Yale University
Joy Ladin, Yeshiva University
Nicholas Lemann, Columbia University
Mark Lilla, Columbia University
Susie Linfield, New York University
Damon Linker, writer
Dahlia Lithwick, Slate
Steven Lukes, New York University
John R. MacArthur, publisher, writer
Susan Madrak, writer
Phoebe Maltz Bovy, writer
Greil Marcus
Wynton Marsalis, Jazz at Lincoln Center
Kati Marton, author
Debra Mashek, scholar
Deirdre McCloskey, University of Illinois at Chicago
John McWhorter, Columbia University
Uday Mehta, City University of New York
Andrew Moravcsik, Princeton University
Yascha Mounk, Persuasion
Samuel Moyn, Yale University
Meera Nanda, writer and teacher
Cary Nelson, University of Illinois at Urbana-Champaign
Olivia Nuzzi, New York Magazine
Mark Oppenheimer, Yale University
Dael Orlandersmith, writer/performer
George Packer
Nell Irvin Painter, Princeton University (emerita)
Greg Pardlo, Rutgers University – Camden
Orlando Patterson, Harvard University
Steven Pinker, Harvard University
Letty Cottin Pogrebin
Katha Pollitt, writer
Claire Bond Potter, The New School
Taufiq Rahim, New America Foundation
Zia Haider Rahman, writer
Jennifer Ratner-Rosenhagen, University of Wisconsin
Jonathan Rauch, Brookings Institution/The Atlantic
Neil Roberts, political theorist
Melvin Rogers, Brown University
Kat Rosenfield, writer
Loretta J. Ross, Smith College
J.K. Rowling
Salman Rushdie, New York University
Karim Sadjadpour, Carnegie Endowment
Daryl Michael Scott, Howard University
Diana Senechal, teacher and writer
Jennifer Senior, columnist
Judith Shulevitz, writer
Jesse Singal, journalist
Anne-Marie Slaughter
Andrew Solomon, writer
Deborah Solomon, critic and biographer
Allison Stanger, Middlebury College
Paul Starr, American Prospect/Princeton University
Wendell Steavenson, writer
Gloria Steinem, writer and activist
Nadine Strossen, New York Law School
Ronald S. Sullivan Jr., Harvard Law School
Kian Tajbakhsh, Columbia University
Zephyr Teachout, Fordham University
Cynthia Tucker, University of South Alabama
Adaner Usmani, Harvard University
Chloe Valdary
Lucía Martínez Valdivia, Reed College
Helen Vendler, Harvard University
Judy B. Walzer
Michael Walzer
Eric K. Washington, historian
Caroline Weber, historian
Randi Weingarten, American Federation of Teachers
Bari Weiss
Sean Wilentz, Princeton University
Garry Wills
Thomas Chatterton Williams, writer
Robert F. Worth, journalist and author
Molly Worthen, University of North Carolina at Chapel Hill
Matthew Yglesias
Emily Yoffe, journalist
Cathy Young, journalist
Fareed Zakaria
##
Harper's noted that the "Institutions are listed for identification purposes only."
Black Lives Matter, Socialism, Vulture Capitalism, Other Hot-Button Topics — MHProNews Analysis and Commentary
People need to be able to exercise a reasonable degree of control over their own lives and livelihoods, which is why defined rights and laws protecting those rights exist.
The above-named denouncing President Donald J. Trump by name without similarly naming anyone specifically on the political left is noteworthy. That in itself is a de rigueur example of cover necessary for many on the left and speaks to their respective political bias.
That noted, be someone for or against the 45th president, the broader points made are compelling.
But that noted, the pull quote at the top and here again below is a timely an apt point to much of what is occurring in the culture.
The right-of-center Daily Signal reported on July 8, one day after that letter was published that "A transgender Vox writer wrote to the site's editors complaining that a colleague's signature on a letter arguing against ideological conformity made the writer feel unsafe.
Emily VanDerWerff, Vox's critic at large, tweeted Tuesday that co-worker Matt Yglesias' signature on the letter made it harder to work at the media company." That tweet by VanDerWerff is below to Vox's editors. Her tweet makes it clear that the letter as shown is somewhat redacted.
I sent a version of this to the editors of Vox. (I have redacted some bits that are internal to Vox and shouldn't be aired publicly.) pic.twitter.com/splNNSMivd

— Emily VanDerWerff 😎 (@emilyvdw) July 7, 2020
Much of this debate is about the issue of social justice and attempts to silence freedom of speech, not necessarily by government per se, but by educational institutions, various news media, and other platforms.
Part of that debate is being framed through the lens of racial injustice. There is a significant effort on the left to somehow pin that on President Trump, who has been in office less than 3½ years, while those who are making those allegations against him have often been in political office for decades.  That is a logical disconnect. So those who want an honest discussion should welcome this letter, while perhaps disagreeing with the negative labeling of President Trump.
Ironically, Chomsky has previously said well before this letter that news media in America limits in a troubling "ideological control" fashion of "indoctrination."
So, Chomsky signing on to this letter is hardly a surprise.
Put differently, the 150 people have signed onto a letter that has made the point that MHProNews has advanced for years, using source that are deeply engaged in media. Namely, that free speech is being deliberately limited, limited, and controlled.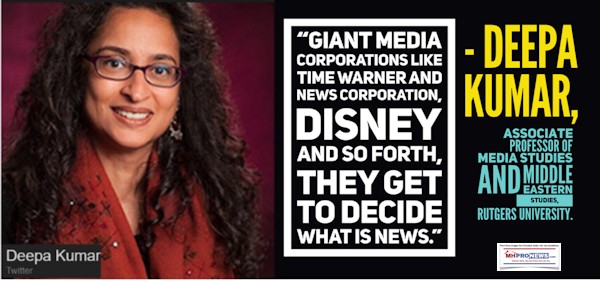 The video version of Shadows of Liberty docudrama shown below is the 50 minute version, the full length roughly 90 minute version is better and can be streamed online. What those letter-writers have said is documented by the video, which often uses left-of-center sources and examples.
That noted, the right-of-center Daily Signal published an interview by Virginia Allen with black author, Horace Cooper, who has is described as a "senior fellow at the National Center [for Public Policy Research], Project 21 co-chair."
"We are trained Marxists." – Black Lives Matter (BLM) co-founder Patrisse Cullors, "Deception and Misdirection" – Capital Research Center
What Cooper, by intention or design, is helping to spotlight is that racial justice is NOT the same as a need to support the organization called Black Lives Matter. The recent reports, linked above and below, provide a useful backdrop to what Cooper said to the Daily Signal's Allen.
Black Lives Matter-Slavery, Racial History, Economic Inequality, Affordable Home Ownership–White Billionaires Getting Richer
Cooper told Allen that he is asked, "Isn't it true that only liberals and progressives have anything positive to offer for black America?" And I wanted to write this book so I could show with data, with actual data, what's truly going on in America. And that in fact, there is a lot for people to really, really be excited about."
Extended pull-quotes from Cooper include the following that he says his research revealed. The second paragraph below would be a shocking claim to many, but he stresses that these are facts, not opinions.

"And they pay little attention to 10 years ago, they pay almost no attention to 30 years ago, and it is inconceivable to understand or comprehend a hundred years ago.
Here's the truth—and this is why I really think it's helpful to look at the data—a hundred years ago, 1920 black America actually was doing an amazing level of achievement. Black America had a higher employment rate than the rest of the country, black Americans were represented in federal prisons at the lowest level of any race group.
In fact, black men and women were married at either the same or higher rates than the rest of the American population. And children were growing up in households where their parents, if they were black, were as likely or more likely to be married.
We don't think of that today because the numbers are so divergent. There were more black millionaires in the 1920s than there were in the 1970s, even though the population of America had exploded by the time of the 1970s.
So one of the things that I wanted to point out with the data today is how improved black America is over where black America was in just 10 years ago and even 30 years ago. Black America unemployment is skyrocketing in contrast…"
Cooper continued, "many people erroneously conclude that whatever's happening today or whatever happened in the last 10 years is the way that it's always been.
We had policies under Warren Harding and Calvin Coolidge that said it was not the job of government to solve every problem, it was the responsibility of the individual. They supported free enterprise, they supported very, very limited regulation on the part of government. And … if you apply yourself, if you try, you will be amazed at the kinds of things that can be accomplished.
What Donald Trump did was very, very similar to those policies that led to the period that we call the Roaring '20s. He pulled government back in terms of regulation, he pulled government back in terms of taxation. He made it possible, as I point out, we had a record in 17, 18, 19 of the number of new small businesses that black Americans created.
What you have to have happen is an environment where you are making policies that are great for the country. And when they're great for the country, it turns out the least among us benefit even better. And that's the real story of my book is that black Americans actually have done better in almost every single category than other groups in America. And certainly better than the average American."
Allen asked Cooper: You talk about something called MAGAnomics in the book. Can you explain what that is?
Cooper: Sure. MAGAnomics is the idea that it's not government's job to promote the interest of international corporations, it's not the job of government to see to it that every type of foreigner who is interested in coming to America gets the opportunity to do so.
Now, that's not the same thing as saying, "You can't come." But it is saying that's not going to be the priority.
Black Americans have been the biggest losers with the advance to push for international workforces, particularly from Latin and South America.
We've seen unbelievable amounts of job undercutting and one of the reasons that that can happen is, if you're in the country unlawfully or you've overstayed your visa, you are able to negotiate with your employer to opt out of Social Security, to opt out of Medicare, to opt out of all of the kinds of things. [You] even can opt out of the minimum wage, you're working illegally. Therefore, it's easy to have the conversation and get the ability to be such a low-priced worker.
That means that if you are a moderate- to low-skilled black American or white American, you're displaced by people who can completely and totally underbid you. And over the last 10 to 15 years, there has been a major push to encourage those kind of workers who are not here lawfully.
MAGAnomics says that we're going to focus on Americans, we're going to focus on those who are citizens, and we're going to make it easier for citizens to be able to work. Your taxes are going to be lower, the cost of you having your job is going to be lower for the employer because we're going to lessen the regulatory burden.
And we're going to put barriers up so that the only foreign workers who can come to America will do so in a lawful way and they will do so with the support that the government has always intended, that either sponsors or employers are supposed to provide. And that has had huge, huge benefits for black America."
Allen: Wow. So in other words, kind of the narrative that we so often hear from the left is kind of like, open borders will be better for everyone. But also there's so much talk of various programs that will lift up minority communities, but you can't have it all.
Cooper: Right, let me give you another example, by the way. It's federal law that if you're in the country unlawfully, that federal taxpayer services are not supposed to be provided to you except in emergencies and a few other rare areas. But most local and state jurisdictions, they pick and choose whether or not they're going to use their dollars.
So you have 65 schools in a particular community or jurisdiction. If you bring in people who are not supposed to be in the country lawfully, they are overwhelmingly less likely [to] speak English fluently and so they're going to need additional services.
There is a huge differential in terms of the type of social services, whether it's alcohol or drug abuse, whether there's domestic violence in a given household. All kinds of services are having to be provided. And many of the Latin America and other foreign or international visitors who've overstayed their visa unlawfully are using those local resources.
What does that mean in practical terms? That means that in your classroom, instead of there being an advanced math class that you would be able to take, scarce resources are redirected for foreign language conversion efforts to help advance the ability of people who don't speak the English language.
That means that if you presently don't have health care and you're going to a community-provided clinic for assistance, well, you look around and sizable numbers of the people that are sharing that clinic with you are people who are non-residents.
So you're not seeing an explosion in resources for education locally, you're not seeing an explosion in resources for health and other related social services. What you're seeing is black Americans and other working-class people of all races having to compete for those scarce resources.
And let me give you the last part, the hammer is that most of these jurisdictions charge a regressive tax. So unlike the progressive tax at the federal level, which can exempt largely its impact from those who are working class and lower income, the regressive tax hits the working class the hardest.
So you actually, as a poor person, whether black or brown or white, you get to pay for the privilege of providing lower-quality education for yourself, your child, and for the foreigners who were competing with you.
MAGAnomics says we're going to shift the priority so that the resources that are available actually do benefit Americans as the federal law intends."
The rest of the interview is found at this link here.
##
"The way to defeat bad ideas is by exposure, argument, and persuasion, not by trying to silence or wish them away."
– J.K. Rowling, Gloria Steinem, Noam Chomsky, and some 150 others.
That potent notion in the joint letter published in Harper's is hardly their original thought. It was part of the noble ideal established and specifically defended by the First Amendment to the U.S. Constitution. The founders wanted vigorous free speech to be a way of arriving at the truth.
It has been observed that the First Amendment specifically defends freedom of speech, publications, and the free exercise of religious beliefs. All of those are under assault. Part of what makes their statement of keen interest is that it underscores that it is often businesses, educators, and media that are trying to censor, limit, or 'cancel' free speech. Per Constitution.Congress.gov, that amendment reads as follows.
"Congress shall make no law respecting an establishment of religion, or prohibiting the free exercise thereof; or abridging the freedom of speech, or of the press; or the right of the people peaceably to assemble, and to petition the Government for a redress of grievances."
Note that the right to protest is supposed to be "peaceable." One of several concerns that might be voiced about much of mainstream media coverage is that too little has been said about the harm done – often to minorities and minority owned businesses – by riots, looting, and violence.
Did Rioters, Looters, Vandals, Violent Get Away With It? "Hundreds" Have Already Been Charged, plus Manufactured Home Investing, Stock Updates
But the issue of racial, economic, and social justice begs a question. Where does the assault on issues of political, economic, or social justice commonly come from?
There certainly are examples of white supremacists taking horrific actions. Recall the black Emanuel AME Church mass murder by "Dylann Storm Roof (born April 3, 1994) is an American white supremacist and mass murderer convicted for perpetrating the Charleston church shooting on June 17, 2015 in the U.S. state of South Carolina." That is according to Wikipedia.
That attack was swiftly denounced by numerous voices across the left-right spectrum.
Similarly, the fatal arrest of George Floyd for the purported crime of trying to pass a counterfeit $20 bill, was widely decried by voices across the left-right divide.
The rapid rise of protests in dozens of locations across the country had the earmarks of organization, as the Department of Justice Attorney General William "Bill" Barr and others have noted. Organization requires money.
Dark Money-Billionaires Buffett, Gates, Soros Funding Black Lives Matter, Antifa – Named by AG Barr in Riots, Looting – Hijacking Peaceful George Floyd Death Racial Justice Protests
Further, there is clear indications that Democratic leadership, well in advance of the current crisis, wanted to 'manage' Black Lives Matter previously, rather than necessarily embrace it. A memo to that effect surfaced, authored by a black Democrat.
Leaked Secret Democratic Memo On Black Lives Matter Emerges; "Haven't Seen Sh-t Like This Before"
Affordable Home Ownership and Manufactured Homes are a Key to Wealth Creation and more Wealth Equality, the Need for Robust Free Speech
Years before the current unrest, MHProNews periodically interviewed a former Republican turned independent, businessman and ordained minister, Donald Tye Jr.
Tye made the point that affordable home ownership was a vital part of what allowed his family to progress, and they did so through in part because they owned an affordable factory-built home.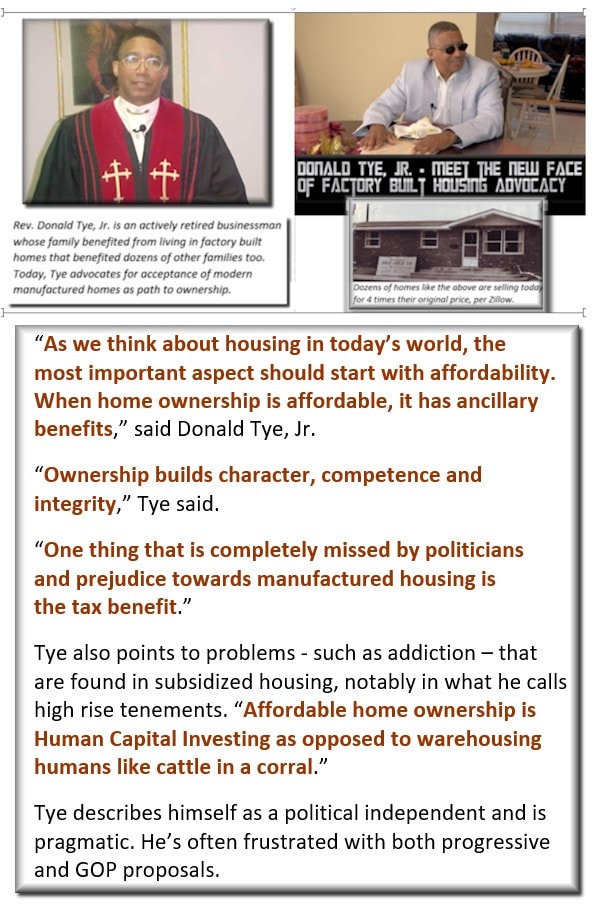 In our profession – among specific larger businesses, their associations, and trade media – there is a type of cancel culture that has attempted to limit free speech. They have even aimed to silence opposing voices – i.e. this publication – by a public and less obvious calls for a boycott. Boycotts of that sort are arguably a de facto antitrust violation. While an impact from that is felt – thanks to stalwart and visionary sponsors, supporters, and free thinkers – this platform plowed ahead despite repeated and arguably legally illicit efforts to silence MHProNews.
Unlike others in industry trade media who de facto demand an amen corner that kneels to the Warren Buffett led Berkshire Hathaway brands that have been documented at dominating the Manufactured Housing Institute (MHI), this publication accurately quotes opposing voices as well as supportive ones. Those statements are then examined in the light of the respective rationale for their respective statements.
Instead of debating the issues, as MHI member ManageAmerica partner Andy Gedo nobly tried to do last April, the efforts of the so-called Omaha-Knoxville-Arlington axis and their allies deliberately ducks discussion and debate. Rephrased, they are precisely the types that the letter by Rowling, Steinem, and Chomsky et al arguably applies.
What Andy Gedo – ManageAmerica Partner, Manufactured Housing Institute Supporter – Revealed About Clayton, Cavco and Skyline Champion Manufactured Homebuilders
In broader economic and political topics that impact our profession and most if not all others.  The pattern of analysis here has generated record readership of specific articles that are detailed fact checks, and reports on topics that are hot-button issues in America and beyond.
Two of several possible examples follow. In an industry which MHI says has 75,000 full time employees (FTEs), to have articles that experience many times that number of "hits" is a clear indication that a much wider audience has been tapped.
Month-to-date in July, the report linked below is the top result at the time this Google search screen capture occurred.
That search result has generated over well over 400,000 hits, per third party Webalizer data – which gathers that from the cPanel server – as of the date and time shown.
Webalizer – Generated 09-Jul-2020 07.07 CDT manufacturedhomepronews.com
In June 2020 the report below topped 1.12 million hits.
Rephrased, hundreds of thousands of people are searching for information that they are finding here on MHProNews.  Other site data indicates that the typical visitor will read several other articles in each visit. More specifically, each visitor in June had 9.48 average pageviews per visit. Mainstream media routinely hovers in the 3.5 pageviews per visit range.  So, the data indicates that thousands find what they read here compelling enough to cause them to read several more articles.
America is in the throes of a series of crises. COVID19, the economic shutdown, the restarting of the economy, George Floyd protests arguably hijacked in many cases by Black Lives Matter, AntiFa, the arrest of the late Jeffrey Epstein associate and accused "pimp" and "rapist" Ghislaine Maxwell are attracting curious minds.
The growing call by those on the far left – often self-proclaimed Marxists, "Democratic Socialists" and even pro-Communists are all topics begging for serious conversations.
Trevor Loudon's "Who's Who of House Pro-Socialists…Is Your Representative On The List?" Plus, Manufactured Housing Investing, Stock Updates
President Trump has told Republicans that a culture war is underway. Unless they "toughen up" they could lose in November.
Now is the Time…
In typing class years ago, this writer was taught to drill on typing the sentence "Now is the time for all good men to come to the aid of their country."
That class was taught by an educated woman who thought nothing of using the word "men." Why? Because the dictionary made it plain that the word could mean 'males,' but it could also mean 'people' of either gender. Yet, today some insist that there are more than two genders, contrary to centuries of scientific and medical evidence. The occasional hermaphrodite or androgynous are more akin to the exception that proves the rule. But as the quote above from the Vox writer, that is among the numerous terms that some insist on what amounts to form of thought control, also known as "politically correct" speech.
Recently, former Democratic President Barack Obama – himself a leftist – denounced aspects of the cancel culture and heavy judgement of the past in these words.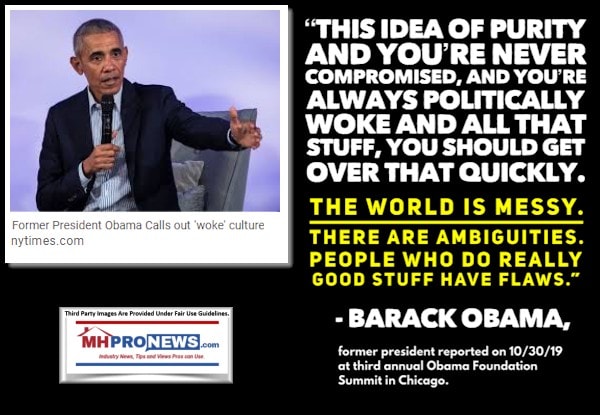 In fact, the 44th president has said that there is a wide divide on how mainstream media covers various topics, using these words.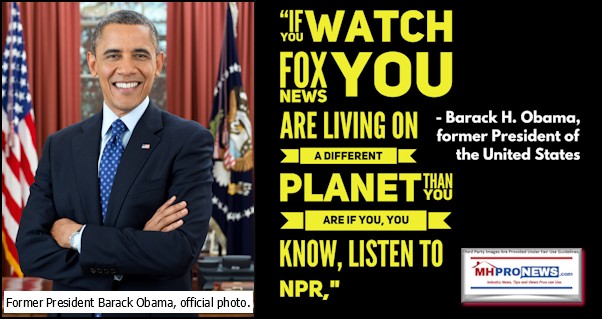 Media analysts, including psychologists and sociologists, have stressed that multiple sources must be read just to get a reasonably accurate view of what is occurring on a specific topic.
Affordable housing and much of the American way of life is under duress. There is evidence in the form of a money trail that indicates that there are those who are fueling that unrest and taking advantage of it for their own economic and political gain.
That's a tragedy in itself but is also an opportunity in disguise. Click on any of the linked related reports below via the image or the linked headline to learn more.
Bottom lines? In order to expose what is occurring in America, prevailing narratives on either side of the left-right divide must be open to an intellectual challenge. To attempt to silence dissent is a form of totalitarian thought.
It isn't a coincidence that those on the left who often push Marxist-Socialist thinking are also those who are attempting to throttle speech. To learn more, see the related reports linked above or below the byline and notices. Because "The way to defeat bad ideas is by exposure, argument, and persuasion, not by trying to silence or wish them away."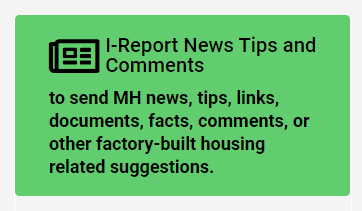 There is always more to come, so stay tuned with the runaway number one source for authentic "News through the lens of manufactured homes and factory-built housing" © where "We Provide, You Decide." © ## (Affordable housing, manufactured homes, reports, fact-checks, analysis, and commentary. Third-party images or content are provided under fair use guidelines for media.) (See Related Reports, further below. Text/image boxes often are hot-linked to other reports that can be access by clicking on them.)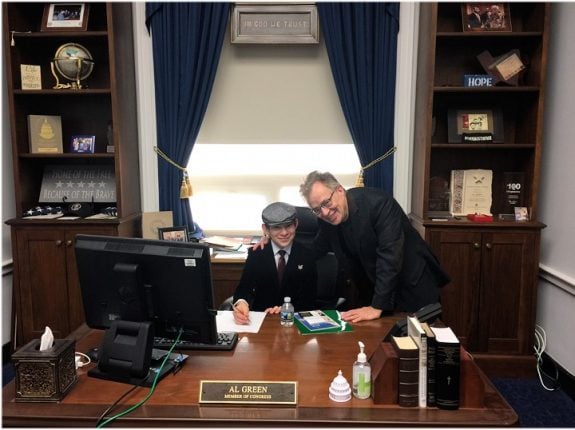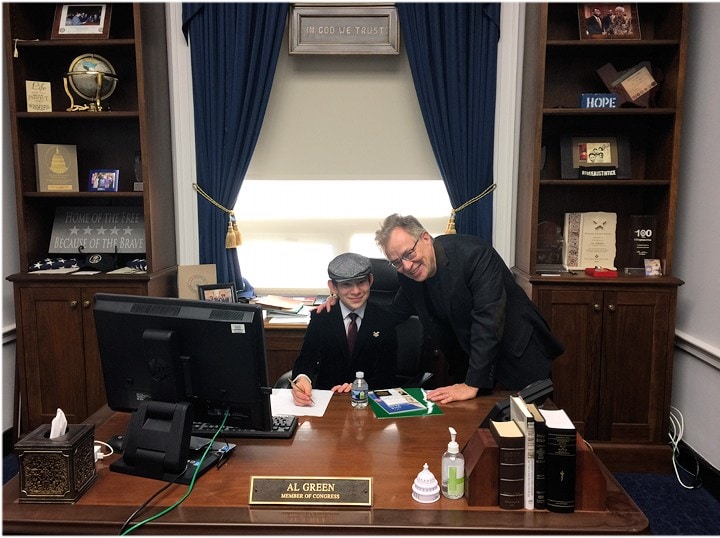 By L.A. "Tony" Kovach – for MHProNews.com.
Tony earned a journalism scholarship and earned numerous awards in history and in manufactured housing.
For example, he earned the prestigious Lottinville Award in history from the University of Oklahoma, where he studied history and business management. He's a managing member and co-founder of LifeStyle Factory Homes, LLC, the parent company to MHProNews, and MHLivingNews.com.
This article reflects the LLC's and/or the writer's position, and may or may not reflect the views of sponsors or supporters.
Connect on LinkedIn: http://www.linkedin.com/in/latonykovach
Related References:
The text/image boxes below are linked to other reports, which can be accessed by clicking on them.
'Fighting to Tear Down Oppression…in Housing, Education…Employment' – Rep Ilhan Omar Declares Marxist-Socialist War on American Economic System, Video
"Enough is Enough" – Democratic Mayor in Ranking MH State Pleas for End to Black-on-Black Violence, Murder – Crime Wave Spreads
History, Financial Ties-Black Lives Matter, Antifa, Billionaires Warren Buffett, Bill Gates & George Soros–Economic, Political Upheaval Spotlighted by Mary Walter, Tony Kovach on Brian Kilmeade Show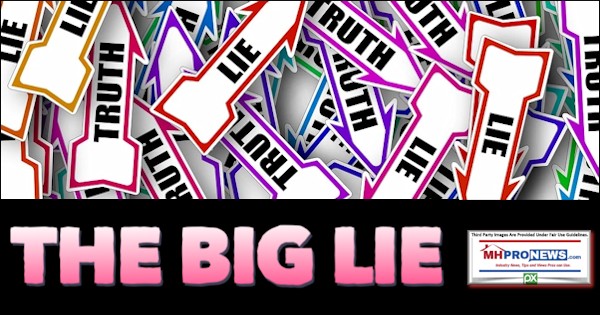 Saturday Satire and Executive Summaries for Manufactured Housing Professionals, Investors, Advocates, Researchers, Public Officials, and Investigators
"Never Let a Good Crisis Go To Waste" – COVID19 Pandemic – Problems and Solutions
Complaints to State and Federal Officials, Agencies About Corrupt Practices in Manufactured Housing Industry Growing
Buffett/Berkshire Bust! Stunning Charges – Frank Rolfe, Dave Reynolds, Impact Communities Lawsuit Against Residents; MHAction Connection Evidence