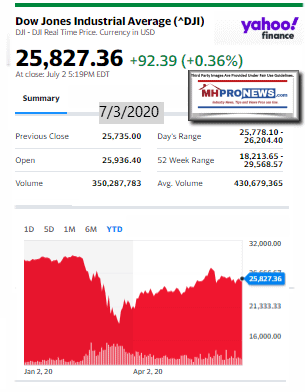 Media has an ability to spotlight and issue, twist, morph, or blow it out of proportion.
Has any of that occurred with the post-George Floyd slaying at the video recorded hands of a Minneapolis police officer? Views on that will vary according to who is asked.
That said, stop and think.  George Floyd's name is being heard less. By contrast, Black Lives Matter (BLM) is being heard more.
Have you heard anyone say that Floyd was a member of the BLM movement?
"Anybody with a heart, they know that is wrong. You don't do that to a human being. You don't even do that to an animal. His life mattered. All our lives matter. Black lives matter," Philonise Floyd said, per left-of-center ABC News.
"I just … wish I could get him back."
"On Tuesday, President Donald Trump met with some of the families of black people killed in fatal encounters with police," said WEIZ.
BREAKING: George Floyd's brother, Philonise Floyd, urges the UN to investigate police killings of Black people in America and help him get justice for his brother's murder. pic.twitter.com/HPyCjaFVWg

— ACLU (@ACLU) June 17, 2020
WEIZ added, "To all of the hurting families, I want you to know that all Americans mourn by your side. Your loved ones will not have died in vain," President Trump said during a press conference in which he promised to sign an executive order encouraging police departments "to adopt the highest professional standards to serve their communities."
Was the George Floyd killing a tragedy? Almost everyone says 'yes.'
Is there racial injustice? Many say 'yes.'
Does any of that justify the rioting, looting, violence, injuries and even murders that occurred in cities and towns across America? Millions say, 'no.'
The Constitution enshrines the right to peacefully assemble and protest for redress of grievances. But that document doesn't give anyone the right to destroy private or public property, steal, injure or otherwise harm.
Tampa Bay 10 posted this video on July 1, 2020. Their text on that video's page says about that jurisdiction's African American, "Clay County Sheriff Darryl Daniels shared a video on Tuesday, stating he will "make special deputies of every lawful gun owner" in the county if his deputies aren't able to handle all the protesters."
The Tampa Bay 10 YouTube page adds the following.
In the three-minute video, the northwest Florida sheriff calls out "the mainstream media" and protesters as godless dissidents. He tells people to not "fall victim to this conversation that law enforcement is bad, that law enforcement is the enemy of the citizens that we're sworn to protect and serve."
Daniels then talks about law enforcement taking an oath "to support, protect and defend the Constitution of the United States and the government…And we end that with, 'So help me God.'"
"But God is absent from the media's message or Black Lives Matter or any other group that's making themselves a spectacle disrupting what we know to be our quality of life in this country," Daniels says.
Daniels also tells protesters to stay out of Clay County, which is a suburb near Jacksonville.
"If we can't handle you, I'll exercise the power and authority as the sheriff, and I'll make special deputies of every lawful gun owner in this county and I'll deputize them for this one purpose to stand in the gap between lawlessness and civility," Daniels said.
Daniels ends the video with, "You've been warned." The video has racked up more than a thousand shares as of Wednesday.
The Florida Times-Union reported in June 2019 that Daniels is officially under investigation by the Florida Department of Law Enforcement in regards to an alleged affair with a fellow officer when he was with the Jacksonville Sheriff's Office.
Daniels, the county's first Black sheriff, is up for re-election and is facing six opponents.
That is an amplified echo of what Sheriff Grady Judd of Polk County, FL said to warn protesters in June.
"Mobile Home Mecca" County Sheriff Grady Judd Urges Armed Citizens Use Second Amendment Rights vs Break-Ins – Currents Behind Violence, Unrest Scenes
Against that backdrop, are the questions many wonder about. Will those who have broken the law in the wake of tragic George Floyd death be prosecuted? Would two or more wrongs make the George Floyd or any other unjustified death right?
A U.S. attorney has answered those questions this week by saying that hundreds have already been charged with at the federal, state, and local levels. That will be our featured focus this evening.
The featured focus is found beyond the two of the three evening market summary graphics. It is also beyond our quotable quotes and time-saving and insightful left-right media headline bullets. Beyond the featured focus and related/recent reports are tonight's manufactured housing connected stock market snapshot at the closing bell.
Quotes That Shed Light – American Social, Industry, National Issues…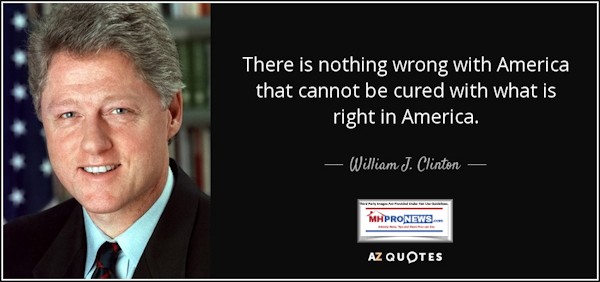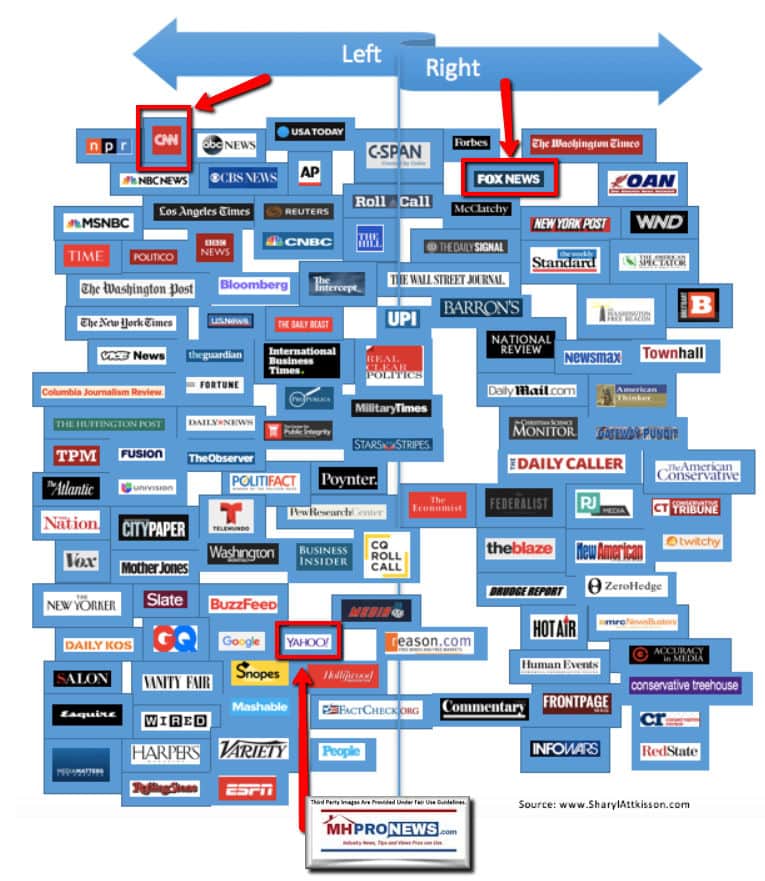 Headlines from left-of-center CNN Business
Tesla is on a tear
New electric automobiles, manufactured by Tesla Inc., sit on the dockside after being imported to the Port of Southampton in Southampton, U.K., on Thursday, May 14, 2020. Tesla asserts that restarting its operations in the midst of the coronavirus pandemic doesnt make the company an outlier, nor is it going against the grain.
Shares of the automaker topped $1,200. Here's how it could hit $2,000
FedEx and BofA ask the Washington Redskins to change their name
Air France to cut more than 7,500 jobs
Unemployment rate won't recover for the next decade, CBO projects
It's a scary time to be unemployed. These people still chose to get laid off
INTERACTIVE Track America's recovery
Want a heated steering wheel in your BMW? You'll be able to download one via subscription
'Animal Crossing,' a Nintendo Switch bestseller, now lets you go swimming
Home Depot changes rope sales practice after nooses are found in store
Walmart is transforming 160 of its parking lots into drive-in movies theaters
White House hasn't approved requests for TV interviews with Fauci, official says
What the Russian bounty leaks really say about the Trump administration
America is running out of fireworks
People wearing protective masks wait in line outside a Catholic Charities Brooklyn and Queens pop-up food pantry in the Brooklyn borough of New York, U.S., on Friday, May 29, 2020. The pandemic has put tremendous strain on the citys food banks and pantries, as demand for food grows and the volunteer-driven organizations lack resources and staff.
A wake-up call for the American dream
Democratic presidential candidate businessman Andrew Yang passes as he speaks at the McIntyre-Shaheen 100 Club Dinner, Saturday, Feb. 8, 2020, in Manchester, N.H.
OPINION Andrew Yang: What Congress can do to avoid a new Great Depression
MARKETS
IN SPACE
Help astronauts go back to the Moon in 2024! NASA seeks new designs for a toilet that will work both in microgravity and lunar gravity.
NASA is offering $35,000 in prizes to design a toilet for the moon
Watch the biggest moments in SpaceX's history
NASA wants to deliver a 'water-hunting' robot to the Moon
Virgin Galactic will help train astronauts for NASA
How Elon Musk's Starlink satellites may have stifled the best chance to find Planet 9
RACE AT WORK
A giant digital sign is seen at Facebook's corporate headquarters campus in Menlo Park, California, on October 23, 2019.
Black Facebook employee and job applicants allege discrimination
Pinterest hires lawyers to examine its culture
Gayle King challenges AT&T's CEO on race
Urban Outfitters scraps policy tied to racial profiling
Silicon Valley can no longer 'tinker' to fix its diversity
Headlines from right-of-center Fox Business
ECONOMY
Canada's Trudeau unsure about D.C. trip, cites concern over tariffs
Canadian Prime Minister Justin Trudeau said on Friday he was still unsure whether he would go to Washington D.C. next week to celebrate a new North American trade treaty, citing concern about possible U.S. tariffs on aluminum.
FedEx applauds USMCA deal: 'Breaks down trade barriers'
MARKETS
Texas oil industry crafts plan for students to graduate with 6-figure job
SPORTS
Redskins make big reveal amid growing pressure from sponsors to change name
These Washington Redskins corporate sponsors are pressuring team to change name
Ohio school district to retire 'Redskins' name for sports teams
CORONAVIRUS
Hydroxychloroquine helps coronavirus patients recover, new study shows
What makes bars and restaurants potential COVID-19 hot spots
OPINION
Why vets across the US are about to get very, very busy
'HIDE BUT STAY RELEVANT'
REAL ESTATE
Justin Bieber, Rihanna, other celebrities flooding the Hamptons this summer
BIG BOY JOINS THE BATTLE
FOOD AND DRINKS
Big Boy latest to join the fried chicken sandwich wars
'YOU AND YOUR HIGH HORSE'
LIFESTYLE
Reps: Singers Kacey Musgraves, Ruston Kelly file for divorce
'LARGE-SCALE PACKAGE'
ECONOMY
Congress, White House considering checks, bonus in next stimulus bill
SALTY DISPUTE
MONEY
Potato chip heiress wins back control of fortune
DON'T GET FINED
PERSONAL FINANCE
Tax deadline draws near: How to apply for an extension of time to file
'AN EVIL PERSON'
S.
Woman claims Ghislaine Maxwell raped her '20-30 times'; willing to testify
'THIS HAS TO STOP'
TECHNOLOGY
Twitter, JPMorgan join Microsoft in phasing out 'racial' coding terms
LIFELINE FOR TRUCKERS
TRANSPORTATION
Treasury takes 30% stake in trucking company in exchange for $700M loan
HOW MUCH YOU NEED
LIFESTYLE
Money can actually buy happiness, study suggests
POLITICAL FIREWORKS
POLITICS
Thousands plan to watch Trump at Mount Rushmore event; protests erupt
NAME GAME
REAL ESTATE
Why more homeowners are adding this personal touch to properties
LEGAL
Family files discrimination lawsuit against Hampton Inn
PERSONAL FINANCE
Some Americans say it's OK to cheat on taxes
LIFESTYLE
Coronavirus prompts Chipotle, Grubhub to team up on deliveries
SPORTS
MLB cancels All-Star Game for first time since 1945
LIFESTYLE
Virus concerns grow — as do crowds flocking to Jersey Shore
TRAVEL
Viking sees 'strong demand' for new Mississippi River cruises
LIFESTYLE
Chef Boyardee proposed to replace Christopher Columbus statue
POLITICS
Hillary Clinton knocks Trump's coronavirus response, claims 'I would have done a better job'
LIFESTYLE
Boeing's laid-off workers eligible for 100-plus weeks of income support
REAL ESTATE
Foreign home buying dries up, easing the way for domestic buyers
MARKETS
Fiat, PSA stick to merger deal after dividend cut report
INDUSTRIALS
Boeing PR chief resigns over past article on women in combat
LIFESTYLE
Coronavirus lockdowns fuel skydiving, hot air balloon interest
ECONOMY
Top economist reveals key to post-coronavirus recovery
HEALTH
US coronavirus cases hit new single-day high ahead of Fourth of July weekend
LIFESTYLE
Disney suspends college internship program amid pandemic
TECHNOLOGY
Google-backed groups criticize Apple's new warnings on user tracking
OPINION
Andy Puzder: Early signs indicate we may already be in 'V'-shaped recovery
TRAVEL
Drivers are most, least likely to take long trips from these cities this weekend
HEALTH
Governor reverses course, orders face coverings as virus battle intensifies
10 Market Indicator Closing Summaries – Yahoo Finance Closing Tickers on MHProNews…
Featured Focus –
Where Business, Politics and Investing Can Meet
Thursday evening on right-of-center Fox News' "Tucker Carlson Tonight," acting U.S. Attorney for the District of Columbia Michael Sherwin said that U.S. attorney's offices have charged 150 cases related to property destruction and other crimes, and there have been hundreds of other cases brought on local charges through federal assistance with local officials in relation to recent violence in the country.
Sherwin said, "[P]eople can't unilaterally decide what is right and what is wrong. And if those people do make that decision on their own and take the law into their own hands, the law will come after them and the United States will use federal resources to charge you if you're inciting violence or destroying these monuments. That being said, under the leadership of President Trump, and the direction of the attorney general, the United States attorney's offices across the United States have charged, to date, 150 federal cases related to, not only the destruction of federal property, but also a litany of other crimes that are really — have been lost in the shuffle."
"In addition to the arson cases, there are several other federal charges that have been levied across the United States, throughout the United States, related to murder in California, to arson throughout the United States, and destruction of properties," Sherwin continued. "So, I want to make it clear. Obviously, we will use all resources to protect these monuments, both in the D.C. area and throughout the United States, but we're also using these resources, not only to charge federal cases, as you described, the 150 cases. But also, what people don't realize is the fact that, under the direction of the attorney general, the FBI, and other federal law enforcement officials have leveraged and worked with local officials throughout the United States to charge hundreds of other cases related to local charges."
Rapid Deployment Teams (RDTs) from the Protecting American Communities Task Force (PACT), consisting of law enforcement officers trained in areas such as crowd control and riot control, will be dispatched to Portland, Seattle and Washington D.C. Additional RDTs will be dispatched regionally so that they can be flown into any other area within a few hours should unrest begin in other cities across the U.S.
Sherwin told Carlson that federal prosecutors have brought charges in 150 cases "related to the destruction of federal property" as well as for "a litany of other crimes that have been lost in the shuffle," including arson and murder.
Sherwin added that the federal government has leveraged local governments throughout the United States to address local criminal offenses such as theft and assault and battery. "There appears to be — with some of these individuals, there is a loose affiliation with some extremist groups on the left and on the right and it appears that the bulk of, if not all the individuals arrested related to some of these violent acts are self-radicalized or lone wolves that self-identify with some of these groups."
Sherwin added that it has been a "work in progress" to identify the "command and control" structure of groups whose members have been charged with criminal offenses. "We have not identified that whole architecture yet," he said.
That should be bracketed against prior statements by U.S. Attorney General William Barr, who said about two weeks ago that there is evidence of Antifa and other radical groups.
Trump Admin Signals October Surprise? AG Bill Barr's Hot Biz-Economic Trial Balloon, plus Manufactured Housing Investing, Stock Updates
Federal law enforcement officials arrested a man Thursday they described as a "ringleader" in the recent attempt to destroy the Andrew Jackson statue in Lafayette Square near the White House.
Law enforcement sources told Fox News that Jason Charter was arrested at his residence without incident and charged with destruction of federal property. He was arrested by the FBI and U.S. Park Police as part of a joint task force.
These sources add that Charter has connections to Antifa and was in a leadership role on the night of June 22 when a large group of protesters tried to pull down the Jackson statue.
MHProNews Analysis and Commentary in Brief
Without law and order, the ability by many to do many kinds of honest businesses and earn a living are limited or lost.
President Trump's campaign team is already making law and order a campaign theme. Democrats and their allies are obviously going to have their spin too.
Race has been an issue for decades. One question will be, now that more are realizing that many of those racist images are that of Democrats of the past, including those that Nancy Pelosi has removed from public view, could that backfire in this election cycle?
Orwellian Juneteenth!? House Speaker Nancy Pelosi Orders Removal of Racist Democrat Portraits From U.S. Capitol Building
To learn more, see the related reports.
Related and Recent Reports
Arrest, Indictment of Ghislaine Maxwell, Jeffrey Epstein "Madam," Returns Bill Gates–Warren Buffett, Gates Foundation, Donald Trump, Bill Clinton, Others – to Sexual Predator's Spotlight
2019 Year-End Totals Reveals Decline in New HUD Code Manufactured Home Production, Shipments vs. 2018
"We are trained Marxists." – Black Lives Matter (BLM) co-founder Patrisse Cullors, "Deception and Misdirection" – Capital Research Center
"Home Prices May Experience Unsustainable Growth" – AEI Housing Center Director Edward Pinto and Research Director Tobias Peter
'Stop Trump!' Group Supported by Billionaires Soros, Buffett, Gates Vows to Defeat President Trump in 2020
Warren Buffett Declared "Class Warfare," Buffett Says Fellow Billionaires – "We're Winning"
History, Financial Ties-Black Lives Matter, Antifa, Billionaires Warren Buffett, Bill Gates & George Soros–Economic, Political Upheaval Spotlighted by Mary Walter, Tony Kovach on Brian Kilmeade Show
Black Lives Matter-Slavery, Racial History, Economic Inequality, Affordable Home Ownership–White Billionaires Getting Richer
Stocks Feeding Wealthy During Pandemic, Fed Chair Powell Urges Prompt Return to "Tight Labor Market," plus Manufactured Housing Investing, Stock Updates
Dark Money-Billionaires Buffett, Gates, Soros Funding Black Lives Matter, Antifa – Named by AG Barr in Riots, Looting – Hijacking Peaceful George Floyd Death Racial Justice Protests
Manufactured Housing Industry Investments Connected Closing Equities Tickers
Some of these firms invest in manufactured housing, or are otherwise connected, but may do other forms of investing or business activities too.
NOTE: The chart below includes the Canadian stock, ECN, which purchased Triad Financial Services, a manufactured home industry lender
NOTE: Drew changed its name and trading symbol at the end of 2016 to Lippert (LCII).
Summer 2020…
Berkshire Hathaway is the parent company to Clayton Homes, 21st Mortgage, Vanderbilt Mortgage and other factory built housing industry suppliers.
· LCI Industries, Patrick, UFPI, and LP each are suppliers to the manufactured housing industry, among others.
· AMG, CG, and TAVFX have investments in manufactured housing related businesses. For insights from third-parties and clients about our publisher, click here.
Enjoy these 'blast from the past' comments.
MHProNews. MHProNews – previously a.k.a. MHMSM.com – has celebrated our tenth anniversary and is in year 11 of publishing.
Learn more about our evolutionary journey as the industry's leading trade media, at the report linked below.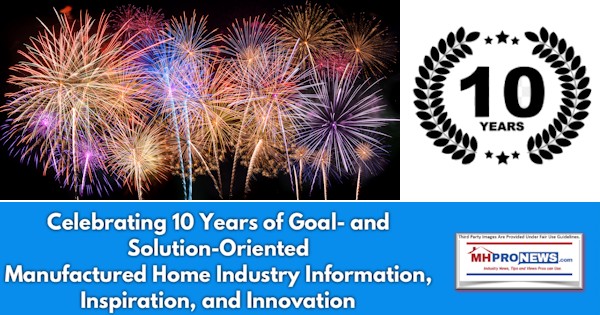 · For expert manufactured housing business development or other professional services, click here.
· To sign up in seconds for our industry leading emailed headline news updates, click here.

Disclosure. MHProNews holds no positions in the stocks in this report.
2019 Year-End Totals Reveals Decline in New HUD Code Manufactured Home Production, Shipments vs. 2018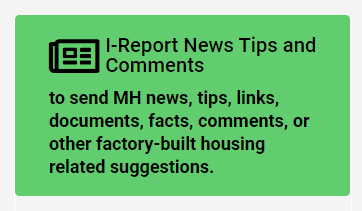 That's a wrap on this installment of "News Through the Lens of Manufactured Homes and Factory-Built Housing" © where "We Provide, You Decide." © (Affordable housing, manufactured homes, stock, investing, data, metrics, reports, fact-checks, analysis, and commentary. Third-party images or content are provided under fair use guidelines for media.) (See Related Reports, further below. Text/image boxes often are hot-linked to other reports that can be access by clicking on them.)
By L.A. "Tony" Kovach – for MHLivingNews.com.
Tony earned a journalism scholarship and earned numerous awards in history and in manufactured housing. For example, he earned the prestigious Lottinville Award in history from the University of Oklahoma, where he studied history and business management. He's a managing member and co-founder of LifeStyle Factory Homes, LLC, the parent company to MHProNews, and MHLivingNews.com. This article reflects the LLC's and/or the writer's position, and may or may not reflect the views of sponsors or supporters.