An email from a resident of a manufactured home community in a deep blue state includes the following unedited words. It should be noted that prior messages from that same source were veritable rages against President Donald Trump.

"The problem I have is simple:  People on bsides [i.e. both sides] are making those same identical predictions. 
However, the majority I have seen — left, middle and some right — have the martial law declared by President Trump to prevent a "corrupt" election because of CoronaVirus restrictions…
It doesn't matter what side of the fence you are on, when the "shit hits the fan" everyone gets dirty."
That person has stated that 'he' is a member of several nonprofit groups. It remains to be seen which direction that individual's vote will be cast. Based upon that person's own messages, there is a willingness for "him" to vote for a third-party candidate.
That person is far from alone. There are others in our profession, living in our homes, or who are dwelling in our nation that have similar thoughts and feelings. That makes it an issue worth probing, especially on Independence Day.
To do that investigation about common concerns related to President Trump, one should step back in time and consider the following.
Roughly 6 months ago, millions of Americans were only dimly aware of COVID19, which also goes by the names such as: coronavirus, China Virus, Wuhan Virus, CCP Virus (short for the Communist Chinese Party Virus), Crimson Contagion, and the list goes on.
About 7 months ago, the big news of the day was impeachment hearings tied to Democratic claims of a problematic phone call by President Trump with the Ukrainian President and purported threats of his withholding aid for that country that had been passed by Congress.
On June 8 left-of-center ABC News reported what left-of-center CNBC reported on June 9, 2020. Namely that "Satellite images and online searches indicate China had coronavirus in the fall 

… [the COVID19 virus was spreading]

in China as early as August 2019,

[according to]

a new study from Harvard Medical

…
Prior to that report, there was a report on April 8, 2020 by ABC News said "Intelligence report warned of coronavirus crisis as early as November" adding that "

Analysts concluded it could be a cataclysmic event

," a source to that news outlet alleged.
Those 2 prior bullets raise very apt points. Why is it that President Trump was only informed on January 23, 2020 about the spread of a deadly contagion in China that could threaten the U.S. and world economies?
Left-of-center CNN put it this way on May 3, 2020: "US President Donald Trump said Sunday night that he was first briefed about the novel coronavirus on January 23…"
PolitiFact in a fact-check on April 29, 2020 said this:
"On Jan. 21 – the day the first covid-19 case in the U.S. was confirmed – Fauci appeared on conservative Newsmax TV. "Bottom line, we don't have to worry about this one, right?" asked Greg Kelly, the host.
Fauci said, "Obviously, you need to take it seriously and do the kind of things the (Centers for Disease Control and Prevention) and the Department of Homeland Security is doing. But this is not a major threat to the people of the United States and this is not something that the citizens of the United States right now should be worried about."
In that same fact-check by PolitiFact, which is a Poynter Institute nonprofit project, also said the following.
"On Jan. 26, Fauci gave an interview to John Catsimatidis, a syndicated radio host in New York. "What can you tell the American people about what's been going on?" Catsimatidis asked. "Should they be scared?"
"I don't think so," Fauci said. "The American people should not be worried or frightened by this. It's a very, very low risk to the United States, but it's something we, as public health officials, need to take very seriously.""
Rephrased, at best, the messages being given to the public by Dr. Fauci were misleading, sending mixed signals.
Note that MHProNews contacted several medical doctors around that time frame. While the answers varied, the common response was that what is now seen as a pandemic was going to be much like another flu. Proper hygiene, common sense precautions to build up the immune system – take supplements of vitamins C, D, and some zinc – were advised.  Not one medical doctor at the time mentioned the possible similarity of the novel coronavirus to the Hong Kong Flu of 1968-1969.
So, 10 days after the first COVID19 case in the United States was confirmed, and a week after President Trump was advised of the risk by intelligence sources, the president issued an executive order to prohibit travel from China. He was roundly criticized for doing so.
Right-of-center Fox News reported that "Democratic presidential contender Joe Biden led the way, quickly attacking what he called Trump's "record of hysteria, xenophobia and fear-mongering" after the travel restrictions were announced, and arguing that Trump "is the worst possible person to lead our country through a global health emergency.""
Left-of-center Vox tweeted on Jan. 31: "Is this going to be a deadly pandemic? No." On March 24, Vox deleted their tweet, writing that it "no longer reflects the current reality of the coronavirus story." Oops. Current reality? Reality is what is and reality is what was. But why no apologies to the Trump Administration for its early efforts? Hold those thoughts.
The reason the time line above is relevant is because the earlier the virus had been contained, the fewer cases there would have been. That's according to medical researchers in England.
Southampton
Left-of-center CNBC reported on Jan 15, 2020 that "

Trump signs 'phase one' trade deal with China in push to stop economic conflict

…"
On March 19, 2020 the left-of-center New York Times broke the story about the pandemic preparedness exercise called "Crimson Contagion." "

In the United States, it was first detected in Chicago, and 47 days later, the World Health Organization declared a pandemic

. … That [fictional] scenario, code-named "Crimson Contagion" …which they described as part of a "

Cascade of Warnings

" that were heard but ignored.
But what the NY Times left out and how that report framed the Crimson Contagion story was arguably at odds with several key facts.
On March 21st, MHProNews did its own fact-check on the keen New York Times insight about Crimson Contagion. It has been a hotly read report since it was first published.
"Crimson Contagion" Statement to Congress by Robert Kadlec, MD, Assistant Secretary For Preparedness and Response
Indeed, since then other revelations have occurred that beg serious questions. Since a dozen states, plus local governments, were involved with federal officials in that pandemic preparedness exercise, why did so many in America miss what they had been preparing for – in some cases – for decades? The wrap up video below wasn't posted until March 23, 2020. But the "Cocopah Tribal Health Maintenance Director Onawa Allen talks about the lessons learned while participating in a nationwide training exercise in mid-August 2019."
Why did it take so long to post a video about a viral flu drill, code named "Crimson Contagion?"
Why Does the Timeline and Facts Matter?
The above is hardly complete, but sufficient to make this point. There have been miscues on several fronts and from people across the political spectrum. Some are willing to admit that they were initially mistaken. Others have deleted tweets, ignored their own contradictions, or just press on with new items hoping most won't follow the details of their logical disconnects.
Based upon what the facts above reflect, objectively speaking, President Trump – at best – could have closed travel from China on January 23 instead of January 31st.
But that begs the question – what about all of those public health officials and various spy agencies officials that should have or did know weeks or months earlier?
It also begs this question. Why did local, state, as well as federal officials in America that participated in Crimson Contagion fail to react sooner? After all, the entire purpose of a pandemic drill is so that when the real thing happens, that they will be ready.
Robert Kadlec, MD, Assistant Secretary For Preparedness and Response, testified to Congress about pandemic preparedness on December 4, 2019. His prepared remarks are found in the report linked here.  What happened to the follow up on that report?
The logic of what ABC News reported in the bullet and video posted above is this. There were already public officials in the U.S. that knew what was occurring in Wuhan, China with the coronavirus outbreak there by late November 2019. Kadlec, Dr. Fauci and members of Congress where in a hearing that took in oral and written testimony about Crimson Contagion. That was 7 weeks before President Trump was reportedly briefed. Why did NONE of the public officials in that hearing raise the alarm then?
Rephrased, it isn't the president who has "blood on his hands." It is potentially dozens, perhaps hundreds of American officials that had some degree of knowledge and didn't sound the alarm immediately. One could also include certain medical, corporate, and private leaders who had knowledge but also failed to warn the public.
Coverup?
MHProNews contacted lawmakers on both sides of the aisle involved in that December 4, 2019 Congressional hearing. We got several replies. But none of the staff of lawmakers would provide the full written report from Kadlec to Congress. Why wasn't that document made public? Is it too embarrassing for those involved?
Fast-forward to the economic shutdown.
An argument can be made that the partial to full shutdown of millions of businesses was unnecessary. After all, there was no similar shutdown in the U.S. during the Democratic President Lyndon B. Johnson's administration when the Honk Kong Flu broke out globally.
Here are key parts of the timeline that left-of-center Vox produced on June 8, 2020.
2019
In late 2019, the coronavirus wasn't on much of the world's radar. President Trump was becoming the third president in US history to be impeached. We now know, however, that the first cases of the virus were cropping up as early as November. Here's where things stood late last year:
November 17: Although it was not diagnosed as such at the time, researchers have now identified the first confirmed Covid-19 case as having been seen on November 17 in China's Hubei province.
December 27: A man in France, who is now the first known Covid-19 patient outside of China, goes to the emergency room with a fever and difficulty breathing. At the time, Covid-19 was still unheard of outside of China.
December 31: The Wuhan Municipal Health Commission reports the first cluster of cases of a "pneumonia of unknown cause," later identified as Covid-19, the disease caused by the novel coronavirus, now called SARS-CoV-2.
MHProNews Notice: the Vox timeline neglects mention what the left-of-center Financial Times and others in media have reported: "Health officials in Taipei said they alerted the WHO at the end of December about the risk of human-to-human transmission of the new virus…"
While the WHO was downplaying the virus too, they reportedly had a serious warning about the pandemic. So why did they say the following in the tweet shown?
Why did the WHO fail in their duty to the world? Why did they take – what is essentially – 'China's side' of the story? Why didn't they instead of focus on the interests of the rest of the world, including the U.S. which at the time was the largest source of funding to the WHO?
But that begs another question. The Bill and Melinda Gates Foundation was reportedly the number 2 source of funding for the WHO. They sponsored a pandemic drill in October 2019 called Event 201. Why didn't they sound the alarm last year?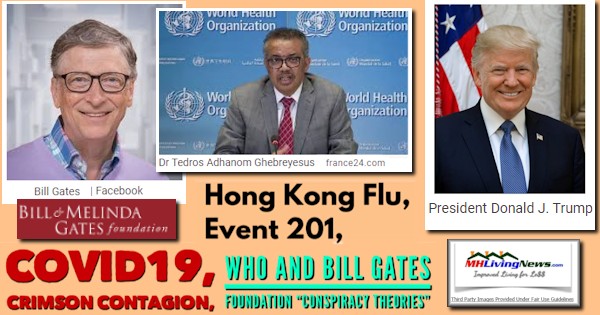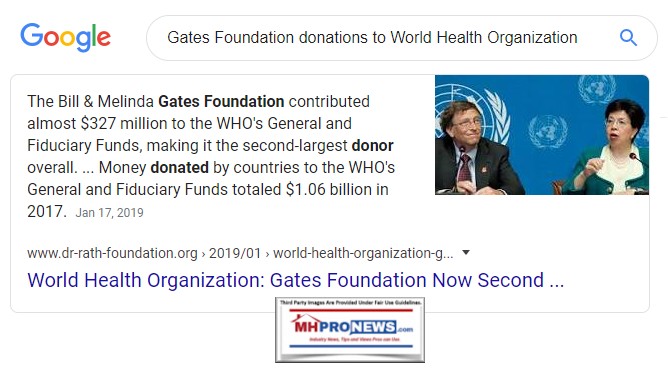 Hold those thoughts, and let's return to the Vox timeline.
January 22: While at Davos, Trump makes his first public comment on the coronavirus, downplaying the risk in comments to CNBC and CBS News correspondent Paula Reid.
January 24: Trump praises China's "efforts and transparency" and thanks Chinese President Xi Jinping for his response to the virus.
January 29: Trump receives a briefing on the coronavirus, and asserts that the US is "on top of it 24/7."
Fast forward…Vox makes the point that the president often downplayed the virus. That's true, but it also mirrors what public health officials were saying to the general public. Recall the PolitiFact fact-check of Dr. Fauci's early remarks, cited further above in this report.
Continuing from Vox.
February 25: Trump requests $2.5 billion in coronavirus response funding from Congress for vaccine development, testing, PPE, and more.
February 26: The first instance of community spread in the US is confirmed by the CDC.
February 26: Trump appoints Pence to lead the coronavirus task force; during the same press conference, he again downplays the virus.
Jumping ahead from more pull-quotes per Vox.
March 2020
In March, the coronavirus for the first time began to intrude on daily life in a major way. The NBA shut down on March 11, the same night Trump addressed the nation in primetime from the Oval Office, announcing a European travel ban and promising economic relief efforts.
March 11: The WHO officially labels the coronavirus a pandemic.
March 13: Trump declares a national emergency in response to the coronavirus, freeing up billions in federal funding for the virus response.
March 16: Trump announces "15 Days to Stop the Spread" CDC guidelines, encouraging social distancing.
That's sufficient to make these evidence based points.
Vox is quite correct in noting disconnects between various statements by the president and what was later discovered to be at variance with those comments.
It is a fair question to ask: did President Trump for whatever reason wittingly downplay the risk in February or March? Or was he acting based upon medical, spy agency, scientific advice and economic advice?
The left-of-center New York Times said on Mar 22, 2020 that "Whole sectors of the United States economy have gone dark to slow" the spread of the pandemic.
The next day, the same NY Times said "The president is questioning whether stay-at-home orders have gone too far."
That timeline is enough to make this evidence based point. Others in the federal government, likely in state governments, the WHO and with the Gates Foundation knew weeks before the president did. Even if one crafts an argument that having been told to late he might have handled it better than he did, that doesn't change the underlying key point. Others knew and failed to act.
No leader can be better than the information and the timeliness of what is provided to him or her.
Talk radio king Rush Limbaugh is a friend of the president and reportedly speaks to him from time-to-time.  Limbaugh has said the following.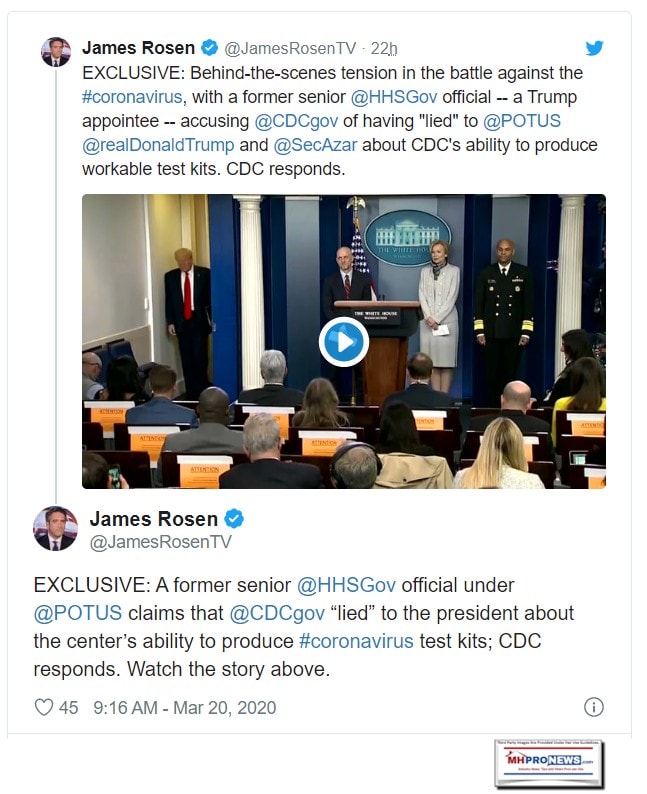 Well before that quote, and prior to some of the above becoming publicly known, MHProNews did a report on March 28, 2020 that raised the notion that perhaps the herd immunity approach would have been better. That was based upon other medical evidence from England coupled with other information.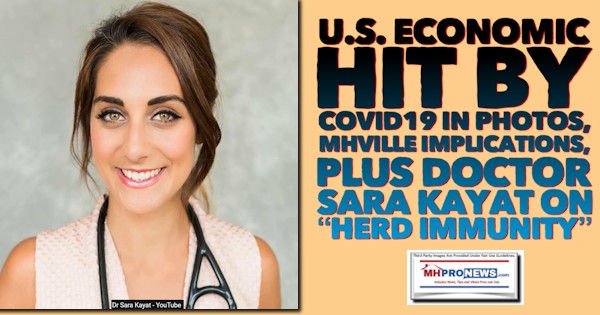 That might be construed by some as a critique of President Trump's handling of the shutdown. But the better reading is that MHProNews was following a variety of sources and evidence, and as independent trade publishers in media, we did our own analysis and reported some of those research findings.
Put differently, MHProNews has not been blindly partisan. Indeed, our management are political independents. Our mantra has long been that affordable housing and manufactured homes are bipartisan or non-partisan issues. We have communicated with and reported on developments across the Democratic-Republican and other political divides, based upon our own independent reading of the evidence. As longtime readers know, we have been critical of the largest national association, the Manufactured Housing Institute (MHI) and the deep pocket firms that include Warren Buffett led Berkshire Hathaway for mishandling and/or behaving in arguably corrupt and possibly illegal business practices.
MHProNews Analysis and Commentary
Rephrased, we don't hold back when there is evidence – including, but not limited to a money trail – to call out purported bad actors. Because no one is perfect, we have used a separate the wheat from the chaff approach and source from across the various divides in America and our industry for years. That's in keeping with what the Society of Professional Journalists' Code of Ethical conduct, which calls on news media to hold the powerful to account.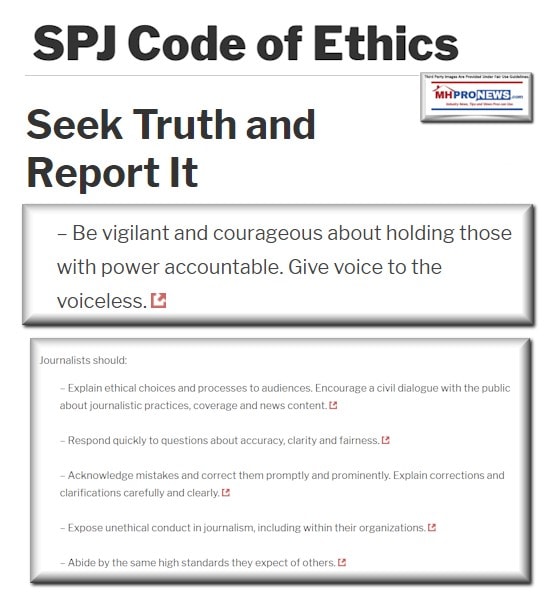 No one else in our industry's trade media has done anything like this type of coverage of controversial topics. A smaller rival publication has said as much in the statement below.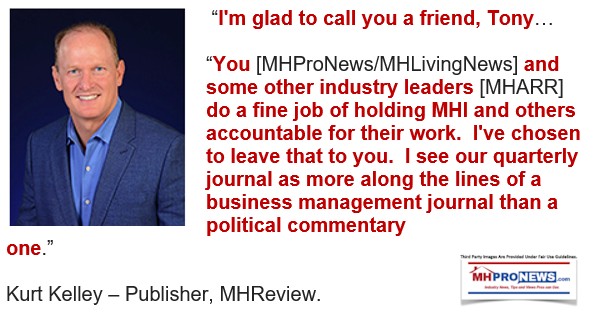 Early on in the pandemic, MHProNews raised the concern that this was going to be a money grab. That has turned out to be accurate.
The Institute of Policy Studies (IPS) in Washington, D.C. said on June 18, 2020 that "Billionaire wealth surged over $584 billion" with "the US Billionaire class has seen their wealth increase by 20%" since the bottom of the stock market was hit, post-pandemic.
As the Statesmen and others in media reported on May 22, "We just signed a trade deal [with China], the ink wasn't dry and all of the sudden this [COVID19 virus] floated in…" While many don't give the president credit for being able to be diplomatic, a clear fact-based argument can be made based on dozens of comments – including those ironically cited by Vox or other anti-Trump media detractors – that what was polite language toward China's supreme leader Xi Jinping or others.
There are doubtlessly times that politics enters any elected officials decision making process, and President Trump is no different in that regard. But a little common sense and objectivity should make it clear that the president would have no sound motivation to disrupt his own economic success pre-COVID19, unless he thought it was necessary.
So even those – not unlike this publication – that has questioned whether a shutdown might have been handled more like some states in the U.S., or in Sweden, the reality is that some of what occurred in America were reactions to events that had already gone to some extent beyond anyone's ability to stop the virus which was likely in America by late December if not sooner.
Closely examining the known evidence, there are numbers of American public officials and private parties – think Bill Gates and others – that arguably knew before the president did what was ahead. There needs to be a formal inquiry by the Department of Justice, the Federal Bureau of Investigations, and Congress.
Mainstream media that aren't afraid to objectively investigate the billionaires in America who have clearly benefited from the pandemic likewise ought to probe the matter. Class action attorneys have filed suit against Communist China, pointing the finger of blame on them. That has evidence-based merit. But where are the similar lawsuits against Gates and associates such as Warren Buffett?
Fast Forward to George Floyd Death and Rioting in the Streets
The reports linked below examine the money trail with respect to Black Lives Matter and some of the richest people in America.
There is no doubt that 'black lives matter,' just as all human life matters.
There is also no doubt that American history has been weaponized by several on the political left. For instance, Wikipedia says "A People's History of the United States is a 1980 non-fiction book by American historian and political scientist Howard Zinn. In the book, Zinn presented what he considered to be a different side of history from the more traditional "fundamental nationalist glorification of country."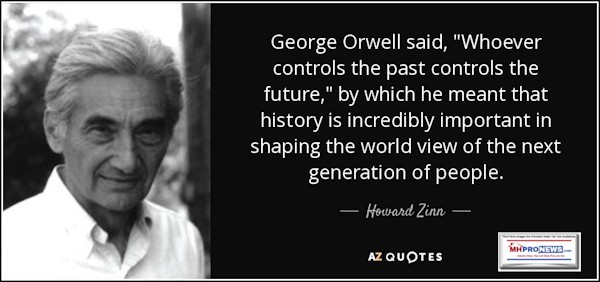 That same source says that "The 1619 Project is an ongoing project developed by The New York Times Magazine in 2019 with the goal of re-examining the legacy of slavery in the United States and timed for the 400th anniversary of the arrival of the first Africans in Virginia."
On a personal note, this writer lived for a time in growing up in an ethnically mixed neighborhood. My best friend in grade school was to a sizeable degree a Native American. "Doug" was part Choctaw, Cherokee, and Creek. Doug and I would do a chant that involved his name that glorified that mixed-tribal heritage. As part of a family of immigrants, we knew what it was like to be seen as 'other' by some. As the spouse of an immigrant from the Middle East, I'm in an ethnically mixed marriage. Long before it became Avant-garde in recent months to talk about – have you ever had someone from a different race over to your home for dinner? That type of inter-ethnic interaction was commonplace for years as a child and as an adult.
Additionally, while noting that there have been times that being in an ethnically mixed marriage that we have encountered what might be deemed bigoted behavior, that has been the exception, not the rule.
So, it isn't without sensitivity to the notion that there are examples of racism in America. Certainly, there has been numbers of examples of public policies and/or behavior that disadvantaged blacks, Native Americans, and other minorities.
But that hasn't been tracked or dealt with in an entirely objective fashion either. The report linked below makes that case. Note that the updated figures since that report reveal that the totals earned have soared since.
Pandemic Becomes Billionaires' Bonanza! Bezos, Buffett, Gates, Zuckerberg, Ellison Wealth Surges $100s of Billions in 2 months, says Institute of Policy Studies & Forbes – Report
It is now 4 months to a general election. For some time, almost everything in Washington has been about the 2020 election. Real Clear Politics, MSNBC and others reported that Representative Al Green (TX-D) said that: "I'm Concerned If We Don't Impeach This President, He Will Get Re-Elected." It must be noted that Representative's Green's staff was incredibly cordial when we visited his office in December 2019. So, it is with no agenda other than facts to say that Congressman Green's viewpoint was not the only one like it in Washington.
Step-by-step, over a period of years, the political left in America has steadily advanced their agenda. With friends, relatives, and colleagues who are Democrats, or others who are Republican, Green, or Libertarian, etc. this writer can candidly say that none of their beliefs in their entirety are perfect. They are a mix of good, bad, and sometimes ugly thinking. This writer's parents were Kenney Democrats before later becoming Reagan Republicans, and my parents were highly educated people.
Has there been political shifts in America in the last 50 years? Absolutely. Have there been others that date back 100 or more years? No question.
This is hardly the first time that America has had agenda driven media. In a sense, it has been so certainly since the early days of the American Independence movement which is celebrated today on July 4.
American media has at times witnessed both the left and the right get a serious topic wrong. The award winning, largely left-leaning docudrama Shadows of Liberty does a fine job of reflecting how both left and right wing media got sucked into the narrative that resulted in the Bush 43 Administration's invasion of Iraq in 'response' to so-called weapons of mass destruction that were never found, and as a kind of retaliation for the attacks on the World Trade Center on 9.11.01. Those Muslim radical 9.11 attacks, per Wikipedia resulted in "2,977 people died, and 19 hijackers committed murder/suicide, and more than 6,000 others were injured."
By contrast, sources say that over 132,000 have died from the "Wuhan Virus" or what the anti-communist and pro-Falun Gong publication "The Epoch Times" calls the CCP Virus, short for the Communist Chinese Party Virus. In a sense it doesn't change the death toll if the virus escaped from a lab, or had some other origin in China. China locked down much of their own country but allowed the virus to go with travelers to other parts of the world. That is an argument that President Trump has made on several occasions, and the facts bear that statement out.
There are Trump supporters who are outraged that the president hasn't acted severely toward China already. Fox Business' Lou Dobbs could be placed in that camp. There are anti-Trump voices that have made similar or worse claims.
The president is not going to make everyone happy on the handling of the virus.
The racial injustice that existed in America long pre-dates the Trump Administration. How can it be deemed his fault when President Barack Obama, the first black chief executive in America, and Vice President Joe Biden had 8 years in office to deal with the same issues that are now drawing protests in the streets?
In fact, Democrats issued a secret memo that recently surfaced that said how Black Lives Matter should be handled by their legislators.
Leaked Secret Democratic Memo On Black Lives Matter Emerges; "Haven't Seen Sh-t Like This Before"
Taking a knee on Juneteenth by Democratic leaders and lawmakers is an interesting symbolic gesture. But what did those same lawmakers do for years before they took that knee a few weeks ago?
Orwellian Juneteenth!? House Speaker Nancy Pelosi Orders Removal of Racist Democrat Portraits From U.S. Capitol Building
Agree or disagree with President Trump on how he handled the closing and reopening of the economy or if he should have acted a week or so earlier in stopping most travelers from China from coming to the U.S. But the rapid number of jobs being recreated is a hopeful sign that a so-called V-shaped recovery is underway.
None of that changes the need for accountability. How that would be accomplished in a hardly partisan America is difficult to say. But FBI, DOJ, Congressional, and more mainstream media that seeks facts instead of partisan talking points would be a start.
Independence Day
"In 1492, Columbus sailed the ocean blue."
On July 4, 1776, Thomas Jefferson and the other founding fathers signed the Declaration of Independence.  It includes the phrase used in the headline of this report: "While Evils Are Sufferable." The National Archives has that part of the Declaration as follows.
"Prudence, indeed, will dictate that Governments long established should not be changed for light and transient causes; and accordingly all experience hath shewn, that mankind are more disposed to suffer, while evils are sufferable, than to right themselves by abolishing the forms to which they are accustomed." Rephrased, people normally don't, nor should they, revolt unless the evils become intolerable.
What Black Lives Matter is pushing is Marxist. Their own leaders have said as much.
"We are trained Marxists." – Black Lives Matter (BLM) co-founder Patrisse Cullors, "Deception and Misdirection" – Capital Research Center
If the majority of Americans understood what they propose, they would reject it soundly. Which is why it is being veiled instead of boldly stated.
Abraham Lincoln opened his famous "Gettysburg Address" with the words also found in the headline above. "Four score and seven years ago our fathers brought forth on this continent, a new nation, conceived in Liberty, and dedicated to the proposition that all men are created equal."
That is per Abraham Lincoln Online. It was expressed on November 19, 1863 – during the American Civil War – that abolished slavery in the United States at great cost of blood and treasure. It continues and concludes as follows.
"Now we are engaged in a great civil war, testing whether that nation, or any nation so conceived and so dedicated, can long endure. We are met on a great battle-field of that war. We have come to dedicate a portion of that field, as a final resting place for those who here gave their lives that that nation might live. It is altogether fitting and proper that we should do this.
But, in a larger sense, we can not dedicate — we can not consecrate — we can not hallow — this ground. The brave men, living and dead, who struggled here, have consecrated it, far above our poor power to add or detract. The world will little note, nor long remember what we say here, but it can never forget what they did here. It is for us the living, rather, to be dedicated here to the unfinished work which they who fought here have thus far so nobly advanced. It is rather for us to be here dedicated to the great task remaining before us — that from these honored dead we take increased devotion to that cause for which they gave the last full measure of devotion — that we here highly resolve that these dead shall not have died in vain — that this nation, under God, shall have a new birth of freedom — and that government of the people, by the people, for the people, shall not perish from the earth."
President Abraham Lincoln (Republican).
Yesterday, President Trump delivered a speech in preceded by protests by Native Americans and others.  That speech is posted below.
It is a timely address. It is also more subdued that many of this speeches.
But perhaps one of his best speeches ever, a timeless one, is the one said just days before the 2016 election. It proved insightful on many levels. The producer of that video took the original words, but mixed in some of his own illustrations.
The Choice in 2020
In Hungarian (Magyar), there is an expression that is loosely translated into English like this. "The one making the allegation is often the guilty party."  That is a tactic being deployed, wittingly or not, by many of President Trump's enemies.
If someone is against the president for whatever sound reason, that is someone's God-given, constitutionally protected right. But what is murkier is when someone has a view of the 45th president based on a series of Big Lies.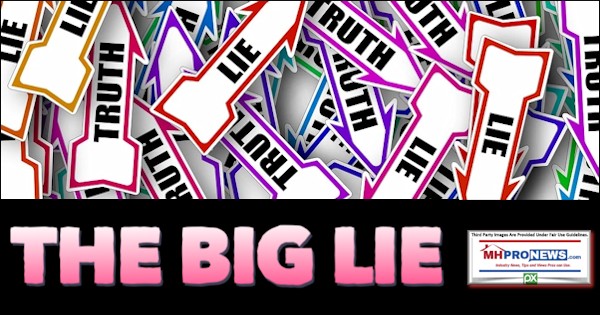 This writer made the statement in a few minutes on Fox Radio that if the president doesn't pivot, he will lose the 2020 race.
History, Financial Ties-Black Lives Matter, Antifa, Billionaires Warren Buffett, Bill Gates & George Soros–Economic, Political Upheaval Spotlighted by Mary Walter, Tony Kovach on Brian Kilmeade Show
But if the president lays out the facts, takes the heat where it is warranted, and then pins the blame on the sources that need to be held accountable, he would win a historic victory.
The report linked below had over 1.12 million hits in June of 2020. It takes a similar step-by-step tracing of the facts as this report, but it adds the money trail on the topic of Black Lives Matter and racial injustice.
Dark Money-Billionaires Buffett, Gates, Soros Funding Black Lives Matter, Antifa – Named by AG Barr in Riots, Looting – Hijacking Peaceful George Floyd Death Racial Justice Protests
Ironically, it was former President Barack Obama that said that people are flawed, they make mistakes and that the woke culture was an overreaction. Quite so.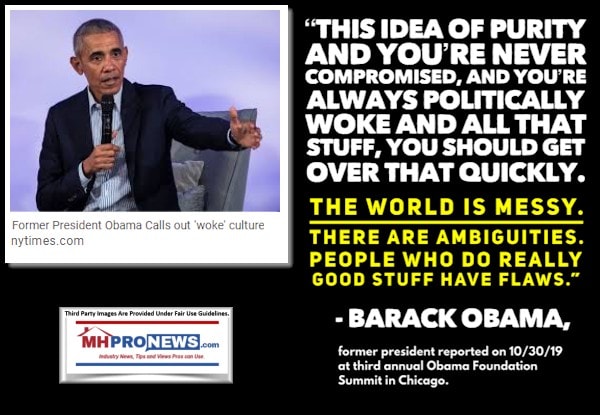 President Trump was quite right in saying that authentic American history needs to be recaptured.
Americans are not perfect. No nation, no person, nor organization in roughly the last 2000 years is. But as former President Bill Clinton said, what's wrong with America can be corrected by what's right with America.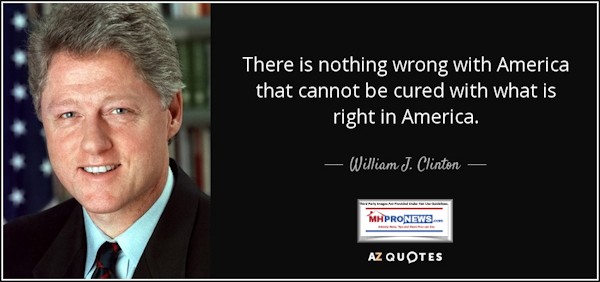 Now, these or any other politicians may have been mouthing words that they didn't really mean. That is where discernment comes in. But voters must take personal responsibility for not allowing themselves by habit or manipulation to become deceived.
Accurate history is essential. It is essential in understanding what is known to have occurred in the events above, but also in what took place over the centuries since Columbus first sailed to America.
There were slaves in America when Columbus landed.  Who said? "In Pre-Columbian Mesoamerica the most common forms of slavery were those of prisoners of war and debtors," said Wikipedia. That same source said, "Many Native American tribes practiced some form of slavery before the European introduction of African slavery into North America."
It is essential that authentic history is told, and that history isn't weaponized. It should inspire Americans, who ended slavery before many other nations on earth did.
This is independence day for a good reason.
While President Obama was still in office, we produced the simple Lee Greenwood video above. That video has some images from manufactured homes woven into it – can you spot them?
Our nation is divided. Not unlike the Civil War, it will take a struggle – a battle of sorts – to unite it. Winning battles takes courage, grit, and determination.
There is a seemingly never-ending set of finger pointing when it comes to President Trump.
Arrest, Indictment of Ghislaine Maxwell, Jeffrey Epstein "Madam," Returns Bill Gates–Warren Buffett, Gates Foundation, Donald Trump, Bill Clinton, Others – to Sexual Predator's Spotlight
God bless America on this Independence day.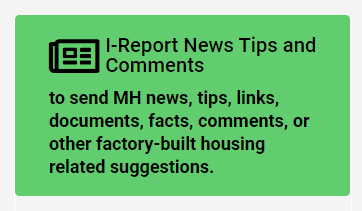 See the related reports following the byline and notices for more.
The Big Lie, paltering, and various forms of subtle- to bold-manipulation have been at work for years. They permeate key parts of our profession but also American society at large. It won't end without a battle. Freedom is never free.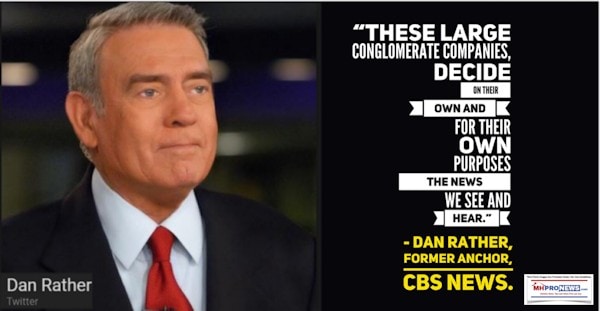 That's a wrap on this 4th of July installment of manufactured housing "Industry News, Tips, and Views Pros Can Use" © where "We Provide, You Decide." © ## (Affordable housing, manufactured homes, reports, fact-checks, analysis, and commentary. Third-party images or content are provided under fair use guidelines for media.) (See Related Reports, further below. Text/image boxes often are hot-linked to other reports that can be access by clicking on them.)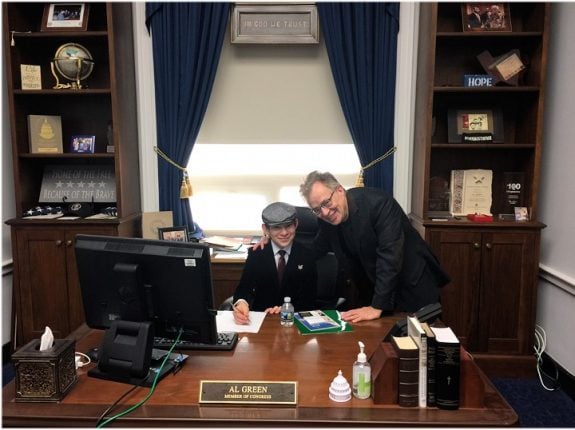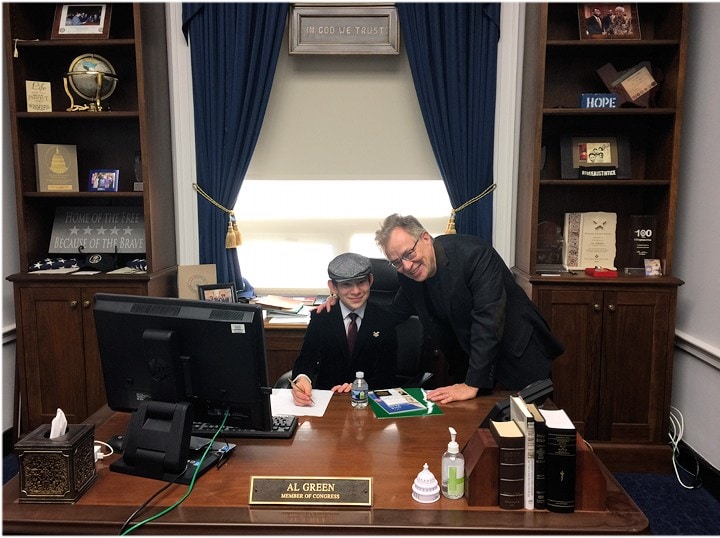 By L.A. "Tony" Kovach – for MHLivingNews.com.
Tony earned a journalism scholarship and earned numerous awards in history and in manufactured housing. For example, he earned the prestigious Lottinville Award in history from the University of Oklahoma, where he studied history and business management. He's a managing member and co-founder of LifeStyle Factory Homes, LLC, the parent company to MHProNews, and MHLivingNews.com. This article reflects the LLC's and/or the writer's position, and may or may not reflect the views of sponsors or supporters.
Connect on LinkedIn: http://www.linkedin.com/in/latonykovach
Recent and Related Reports:
The text/image boxes below are linked to other reports, which can be accessed by clicking on them.
"We are trained Marxists." – Black Lives Matter (BLM) co-founder Patrisse Cullors, "Deception and Misdirection" – Capital Research Center
Black Lives Matter-Slavery, Racial History, Economic Inequality, Affordable Home Ownership–White Billionaires Getting Richer
"Change the Battleground," Eagle vs. Snake Lessons from San Fran's Christoph Sandoval; plus Sunday Headlines in Review 6.14 to 6.21.2020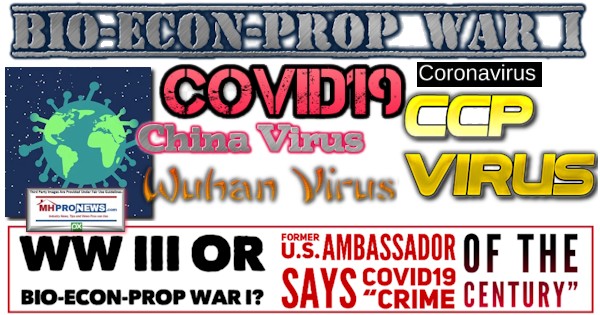 Complaints to State and Federal Officials, Agencies About Corrupt Practices in Manufactured Housing Industry Growing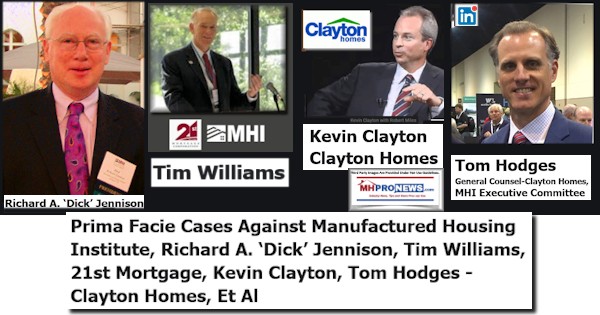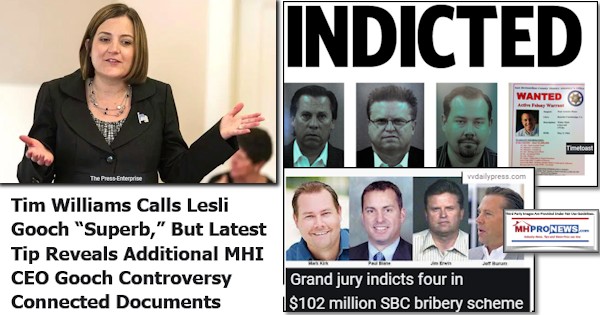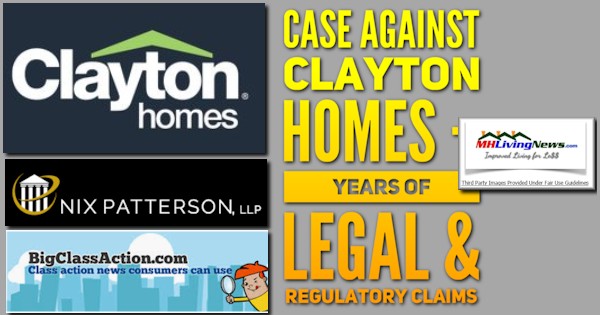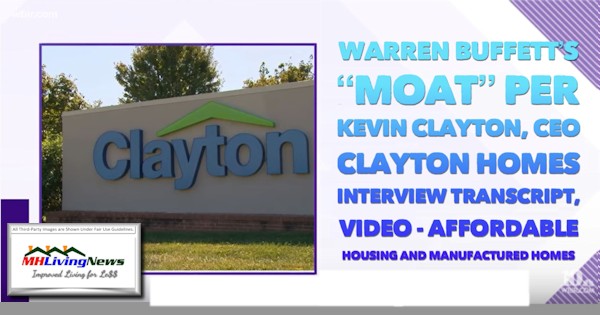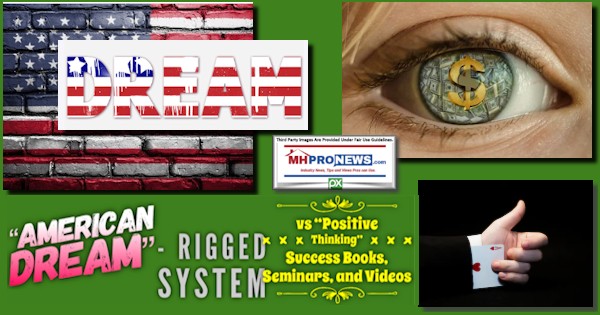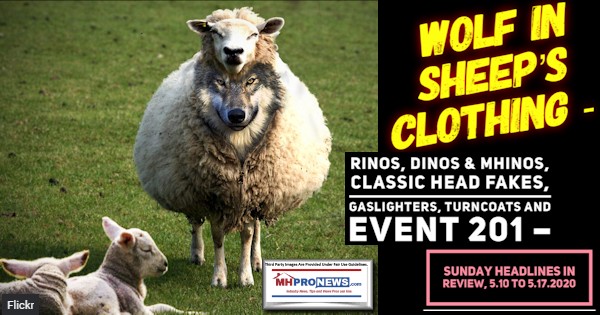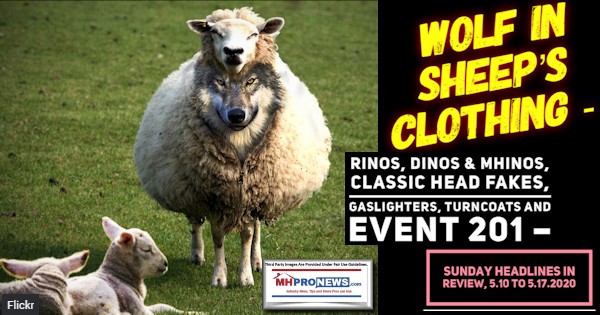 Fraud, RICO and Antitrust-Issues of Genius, Honesty, Legality, Competency-Berkshire Hathaway and Manufactured Housing Institute Leadership, Sunday Morning Headlines Review 2.23 to 3.1.2020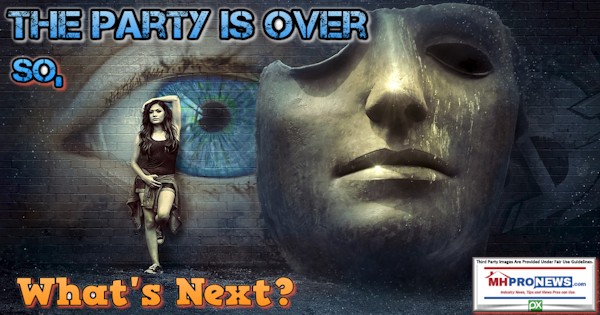 Dark Money-Billionaires Buffett, Gates, Soros Funding Black Lives Matter, Antifa – Named by AG Barr in Riots, Looting – Hijacking Peaceful George Floyd Death Racial Justice Protests