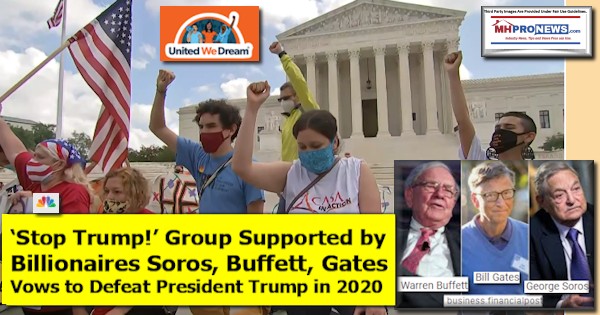 What's painful or bad news for millions of Americans is viewed as good news by those who are funding efforts to defeat President Donald J. Trump in the November 3, 2020 election. Recent reports reveal that ultra-billionaires Bill Gates, Warren Buffett, and George Soros are funding a 'dreamers' group that has pledged to recruit millions of youth  to vote Democratic and beat President of the United States (POTUS) Trump in 2020. That nonprofit group is known as United We Dream and has "The Dream" website.
The Dream website notes that "Cristina Jiménez is a co-founder and the Managing Director of United We Dream."
United We Dream's Jiménez said they will register and turn out 6 million new voters to make defeating POTUS Trump in November 2020 a reality.
Right-of-center and generally pro-Trump Breitbart News has connected the financial dots between United We Dream to money that flows from leftist billionaire George Soros. Breitbart pointed to the organization's own website, saying, "Soros' Open Society Foundations has been a donor to United We Dream since at least 2015."
That link on United We Dream's website goes to a list of a virtual 'who's who' of left-leaning groups that include ties to George Soros.
"We know that in order to defend immigrants, protect DACA and defend our democracy, that Trump must be defeated this November," United We Dream Executive Director Jiménez said, according to left-of-center NBC News.
Breitbart and others in media across the left-right media divide have reported that Soros' campaign donations have funded candidates for local level district attorney in recent years that have been among those who are taking a 'soft on crime' approach on drugs and other offenses. That in turn is often tied to criminal behavior which Attorney General William Barr and others have said are part of fueling the unrest in cities across the country. Those cities are often run by elected Democrats.
But while George Soros is often used by right-of-center media as the 'boogie man' behind big donations that fuel left-wing causes like AntiFa, "The Dream" or electing liberal DAs, Influence Watch has documented the financial ties between the Warren Buffett funded NoVo Foundation and the Dream. The NoVo Foundation is funded by Buffett and operated by his son, Peter Buffett.
United We Dream themselves have documented their connection with the Gates Foundation on their advisory board page of The Dream website. That page says, "Jill Nishi currently serves as Director, Office of the President and Chief of Staff at the Bill & Melinda Gates Foundation in Seattle, overseeing Special Initiative grant making and managing the overall operations for our United States Program."  Bill Gates is quoted on that same page. Gates is the co-founder of the giant Microsoft Corporation. Bill and his wife Melinda established the Gates Foundation includes Warren Buffett as a trustee. While the organization touts philanthropy, when their donations are closely examined they often include left-leaning causes, not unlike the donations of Buffett and Soros.
The is Left is often Funded by Uber Wealthy Billionaires, Why?
In what at first blush might seem like a total disconnect, mega capitalists are funding left-wing causes such as The Dream, AntiFa, and Black Lives Matter. These groups often claim to be against capitalists.
Some are openly socialist groups.
For example, Black Lives Matter (BLM) co-founder Patrisse Cullors said in an interview with a progressive news outlet that "The first thing, I think, is that we actually do have an ideological frame. Myself and Alicia [Garza] in particular are trained organizers. We are trained Marxists. We are super-versed on, sort of, ideological theories."
History says that on "February 21, 1848, The Communist Manifesto, written by Karl Marx with the assistance of Friedrich Engels, is published in London by a group of German-born revolutionary socialists known as the Communist League."
In an email to MHProNews today, Andrew P. McIndoe a vice president at the Heritage Foundation said that "Strong immigration policy is one of the bedrock foundations that have made the United States exceptional." Sympathy with "dreamers" – those children brought by their parents to the U.S. – runs high.
McIndoe continued by saying "But today the debate over immigration and border security has become so politically toxic that conservatives are paralyzed on the issue. And your security is being held hostage by the open borders agenda of the left as a result.
In fact, the liberal "win at all cost" mentality is so extreme that they've voted down legislation that would ban illegal immigrants from voting in local, state, and federal elections."
McIndoe stated that "Here at Heritage our guiding principles on immigration are simple:
First, it must respect the will of the people. That means individuals who are not born in America do not have a fundamental right to citizenship without the consent of legal citizens.
Second, it must not compromise our national security.
Third, becoming a citizen means becoming an American. In order to continue to be "one nation under God," we must preserve and renew patriotic assimilation.
Fourth and finally, our elected officials must respect the rule of law – and that includes immigration!
We believe that U.S. immigration policy reform needs to be a step-by-step process that solves one issue at a time."  So, while sympathy with dreamers runs high, it should be pointed out that the Trump Administration has offered legislation that Democrats have rejected. That's an indication that the political left wants to preserve the issue, which goes back to the point at the top of this report. Namely, that while some are suffering stress or pain, others see potential benefits, political, and economic advantages in the pain of others. That pain is mobilized to form coalitions of the disadvantaged.
At a time when tens of millions are unemployed that had jobs just a few weeks or months ago immigration is going to be an issue for both major parties in the upcoming 2020 contests. Be it immigration, BLM, the threats to tear down not only statues and art but the American system and its ideals is real.
Left-of-center Newsweek reported on 6.25.2020 that "If this country doesn't give us what we want, then we will burn down this system and replace it," said Hawk Newsome, chairman of Black Lives Matter of Greater New York, during an interview with Fox News. "I could be speaking figuratively, I could be speaking literally. It's a matter of interpretation." As a legal point, that phrasing is arguably a way of avoiding accusations by law enforcement that he is calling for public violence and revolution.
BLM's Newsome uses a mix of truth and questionable statements – sometimes called paltering – in an apparent effort to sway persuadable viewers. He finishes by saying that "I just want Black liberation and Black sovereignty by any means necessary." These are among the concerns raised in the report linked below.
History, Financial Ties-Black Lives Matter, Antifa, Billionaires Warren Buffett, Bill Gates & George Soros–Economic, Political Upheaval Spotlighted by Mary Walter, Tony Kovach on Brian Kilmeade Show
The tweets that follow are from President Trump's twitter feed. The views are those of the people that posted them. But each of those claims bear examination in the light of evidence, not merely emotional responses.
The unrest in the streets in cities and towns across America are demonstrably not organic in the sense that it are spontaneous. For years, billionaires such as Bill Gates, Warren Buffett, and George Soros have poured millions and millions of dollars into various activist groups. It requires money and coordination to achieve what they have done so swiftly.
Some of these groups have been documented to be operating in our profession, such as MHAction.  So too is the Manufactured Housing Institute (MHI). The former has direct financial – meaning donor – ties to Warren Buffett and George Soros, among others. The later has numerous financial links to members of Chairman Buffett led Berkshire Hathaway. Rephrased, the political left are often being funded by wealthy leftists.
The report linked below has over 1 million hits, per third-party Webalizer.  It is 'going viral' because it follows the money trail and provides evidence, not mere opinion or 'conspiracy theories.'
Dark Money-Billionaires Buffett, Gates, Soros Funding Black Lives Matter, Antifa – Named by AG Barr in Riots, Looting – Hijacking Peaceful George Floyd Death Racial Justice Protests
But it would be a mistake to focus only on our industry at this time, because the entire system of American justice is being threatened.  Why would these billionaires do this? Perhaps in part because, as the left-of-center Institute for Policy Studies has reported several times in recent weeks, as the economy and stock markets have struggled, the top billionaires wealth are surging.
Pandemic Becomes Billionaires' Bonanza! Bezos, Buffett, Gates, Zuckerberg, Ellison Wealth Surges $100s of Billions in 2 months, says Institute of Policy Studies & Forbes – Report
The report above and the screen capture below lay out the sobering facts.  The top billionaires are some $584 billion richer. That is per research by IPS which cites Forbes, so it straddles the left-right divide.
Wealth honestly earned is one thing.  But wealth dishonestly earned while fomenting political and economic unrest at a scale not seen since 1968 merits close attention by the public and law enforcement officials.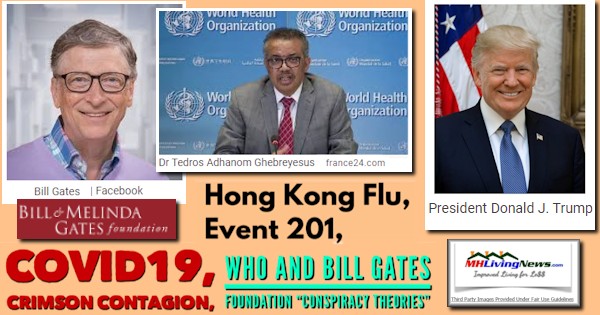 Sometimes the best place to hide is in plain sight. Follow the money trail. Follow the evidence. Avoid the various attempts at emotional manipulation. The picture that the money trail and evidence paints are vexing. The billionaires who have their financial finger prints on it are laughing all the way to the banks that they often hold stocks in.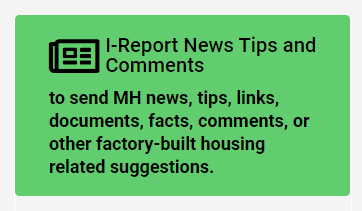 Programming note. MHProNews is in the process of revamping our industry-leading x2 weekly emailed headline news updates. The revisions should be completed by late June or early July. Watch for it. What's the point of this report for an affordable manufactured housing industry focused publication? It is this. Our industry – along with all other professions – are impacted by these national issues.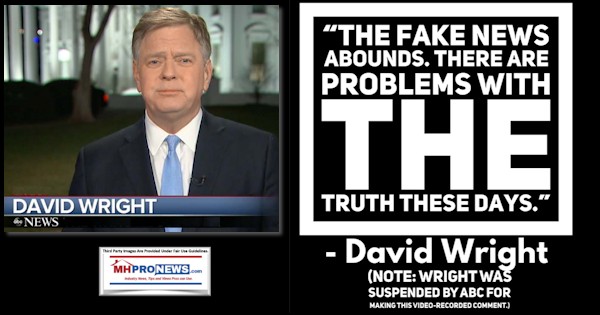 See the related reports following the byline and notices for more.
That's a wrap on this installment of manufactured housing "Industry News, Tips, and Views Pros Can Use" © where "We Provide, You Decide." © ## (Affordable housing, manufactured homes, reports, fact-checks, analysis, and commentary. Third-party images or content are provided under fair use guidelines for media.) (See Related Reports, further below. Text/image boxes often are hot-linked to other reports that can be access by clicking on them.)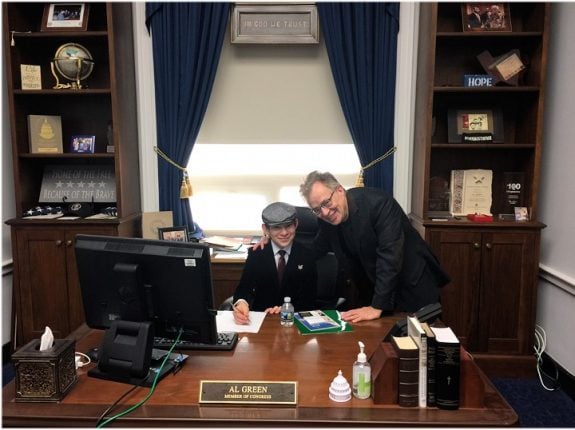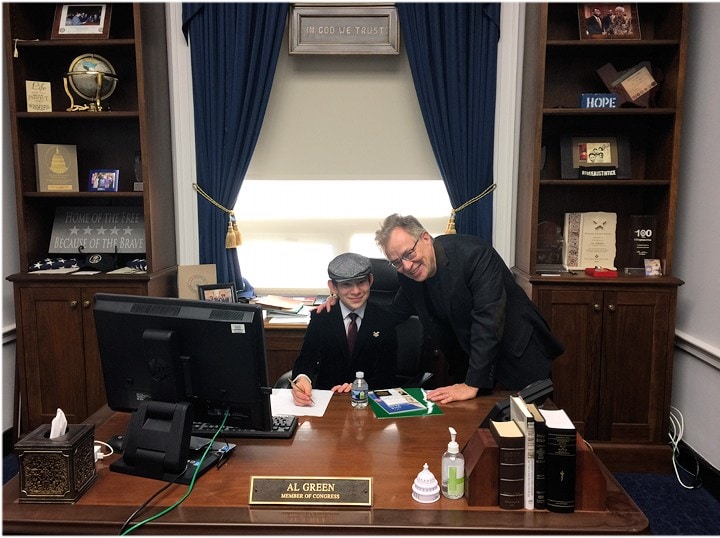 By L.A. "Tony" Kovach – for MHLivingNews.com.
Tony earned a journalism scholarship and earned numerous awards in history and in manufactured housing. For example, he earned the prestigious Lottinville Award in history from the University of Oklahoma, where he studied history and business management. He's a managing member and co-founder of LifeStyle Factory Homes, LLC, the parent company to MHProNews, and MHLivingNews.com. This article reflects the LLC's and/or the writer's position, and may or may not reflect the views of sponsors or supporters.
Connect on LinkedIn: http://www.linkedin.com/in/latonykovach
Recent and Related Reports:
The text/image boxes below are linked to other reports, which can be accessed by clicking on them.
Economic Recovery "Snapback," Ex-Facebook Exec Says Regulators 'Will Break Up Big Tech,' plus Manufactured Home Investing, Stock Updates
Black Lives Matter-Slavery, Racial History, Economic Inequality, Affordable Home Ownership–White Billionaires Getting Richer
"Change the Battleground," Eagle vs. Snake Lessons from San Fran's Christoph Sandoval; plus Sunday Headlines in Review 6.14 to 6.21.2020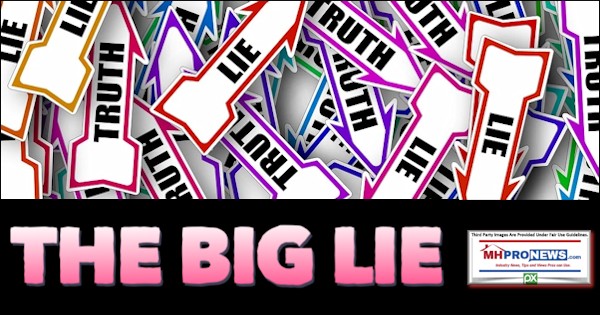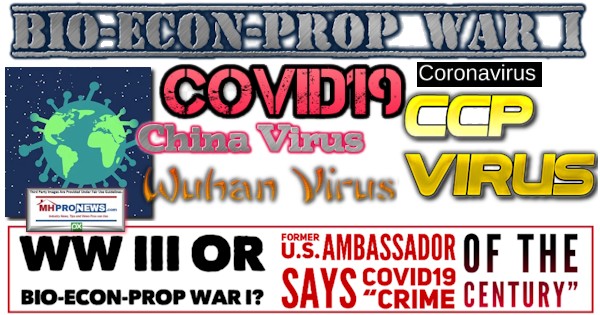 Complaints to State and Federal Officials, Agencies About Corrupt Practices in Manufactured Housing Industry Growing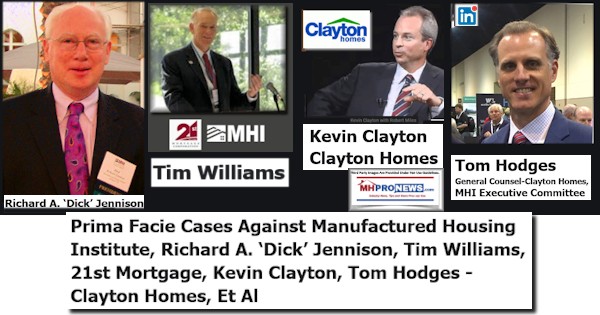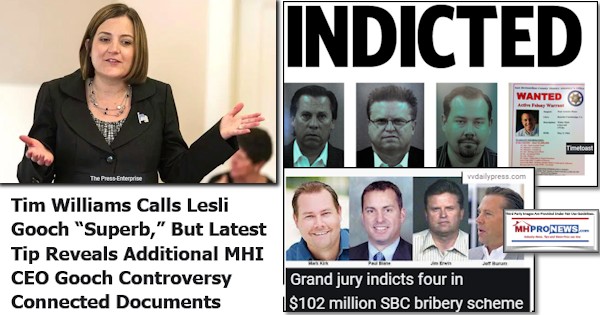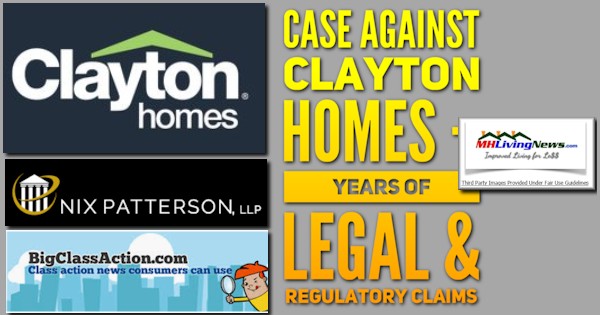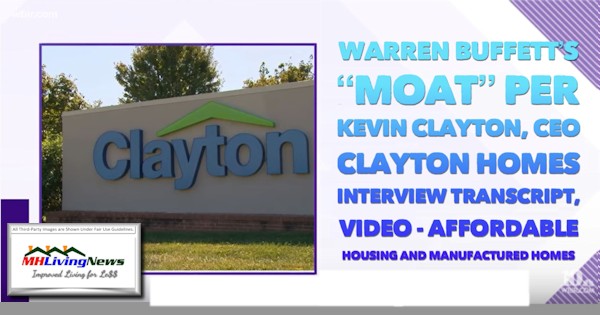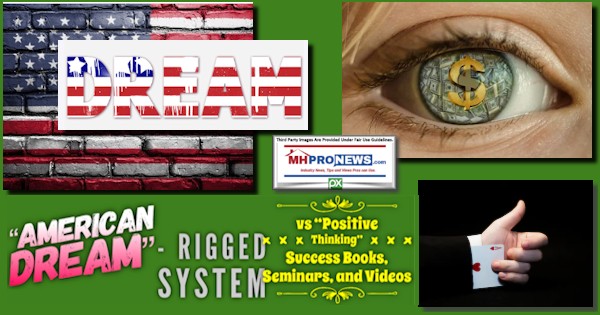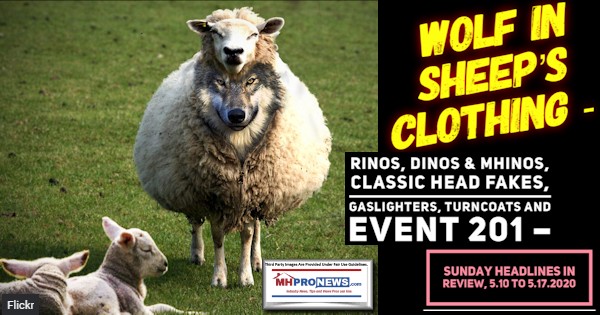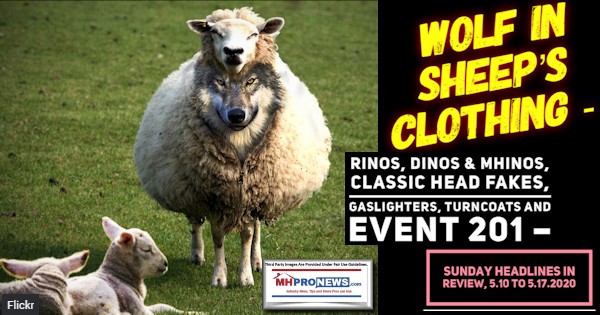 Fraud, RICO and Antitrust-Issues of Genius, Honesty, Legality, Competency-Berkshire Hathaway and Manufactured Housing Institute Leadership, Sunday Morning Headlines Review 2.23 to 3.1.2020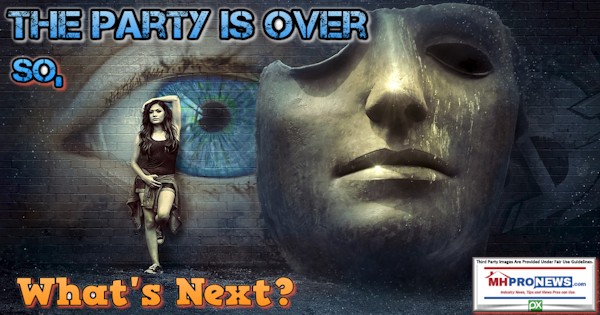 Dark Money-Billionaires Buffett, Gates, Soros Funding Black Lives Matter, Antifa – Named by AG Barr in Riots, Looting – Hijacking Peaceful George Floyd Death Racial Justice Protests