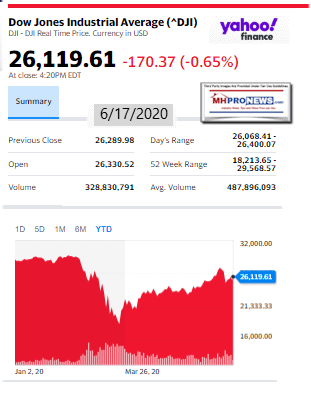 The reports that follow are curated from Fox Business and CNN Business. Which is to say, they span the left-right media divide that savvy people increasingly realize exists.
The reports merit being bookended, because they both point to issues that are underlying unrest in cities and towns from coast-to-coast. Racial injustice and wealth inequality are closely related.
First, let's look at what Fox Business reported that Federal Reserve Chair Jerome Powell said today.
Then, after the left-right headlines, quotable quotes and 2 of our 3 market summary graphics, will be the CNN Business report. That will be followed by a brief MHProNews analysis, commentary, and teaser for what we believe will be a major report.
Per right-of-center Fox Business today.
"Federal Reserve Chairman Jerome Powell stressed Wednesday that the federal government's role in strengthening the U.S. market in the face of a recession is vital in preventing a worsening of economic inequality.
Powell said the Fed would continue to deploy financial tools to help "get back as quickly as we can to a tight labor market."
Powell reiterated his belief that Congress must avoid withdrawing rescue efforts too quickly, otherwise the most disadvantaged households would disproportionately suffer. That is an interesting point, as it ironically undergirds the notion that Powell's moves are benefiting big businesses over Main Street.
Chairman Powell's remarks to a House committee came on day two of his semi-annual testimony to Congress on monetary policy. As Powell did Tuesday with the Senate Banking Committee, Powell stressed that the Federal Reserve would keep its benchmark interest rate, which influences many business and household loans, near zero and make full use of the numerous lending programs it has unveiled since the coronavirus struck.
Asked what might cause the Fed to change its projection that rates won't be raised until after 2022, Powell said: "This is the largest economic shock to hit our economy in living memory. It looks like it will be the deepest recession. It may not turn out to be a very long run. But it will take some time" to get all the millions who have been laid off back to work.
"We want to get back to 3.5% (unemployment) and wages going up the most for people at the low end of the wage spectrum," the Fed chair said. "We want to get back to that as soon as we possibly can, and we will be using our tools to do that."
Democrats pressed Powell to endorse widening congressional support. Without specifics, Powell said, "I do think it would be appropriate to think about continuing support for people who are newly out of work and for smaller businesses who are struggling." He added that "The economy is just now beginning to recover. It's a critical phase, and I think that support would be well-placed at this time."
The unemployment rate had stood at a 50-year low of 3.5% in February before efforts to contain the coronavirus pandemic shut down wide parts of the U.S. economy. The jobless rate surged and stood at 13.3% in May.
Powell noted even with job increases in May, there are still more than 25 million people who have lost the jobs they had before the virus struck.
Until recently, Fed officials stressed 'full employment' at around a 6% jobless rate. The belief was that jobless rates much below that level could trigger unwanted inflation. That proved untrue during the growth of the Trump economic boom.
Powell himself said that the recent history showed that in the current environment, with inflation rates largely dormant, the Fed could pursue policies to drive unemployment much lower than it has in the past.
Other Fed officials this week have echoed Powell's concerns about the economic inequalities that the pandemic has brought into sharp relief.
Related was Mary Daly's comments. Daly is the president of the San Francisco Federal Reserve Bank. She said in a speech Monday that "inclusive growth is faster growth." She called on Congress to invest more in public health, education, and broadband Internet access.
"Right now, not everyone gets the same chance to succeed in our country," Daly said in virtual remarks to the National Press Club. "And it's not for lack of trying — it's for lack of opportunity. Our system, whether we meant it to be or not, is set up that way."
Richmond Fed President Tom Barkin, also on Monday, wrote in an online essay that African-Americans and Latinos have been more likely to lose jobs during the pandemic, "underscoring historic fault lines in our society that are painfully tangible at present."
Barkin said online retraining might be necessary for many workers.
"That of course would require expansion of access to broadband," Barkin noted.
Those pull quotes will dovetail with a report from CNN Business. Let's press on through the left-right headlines that follow the quoteable quotes.
Quotes That Shed Light – American Social, Industry, National Issues…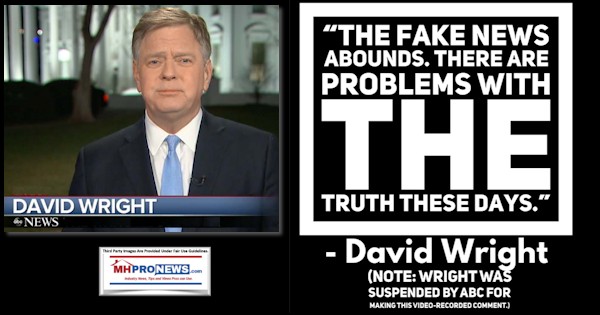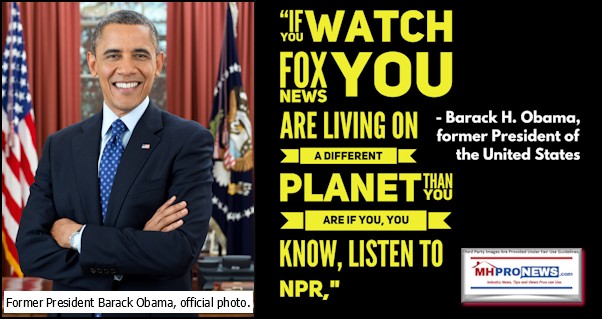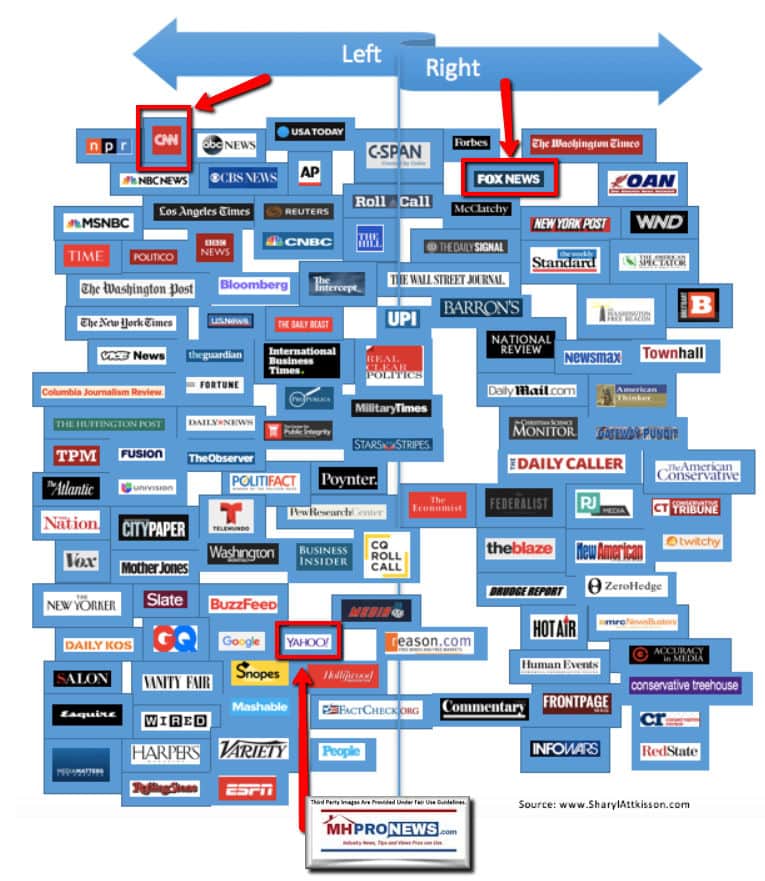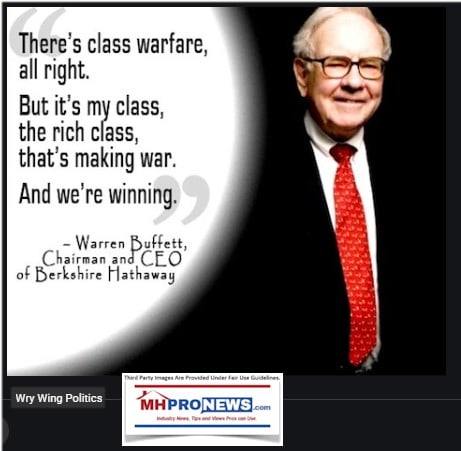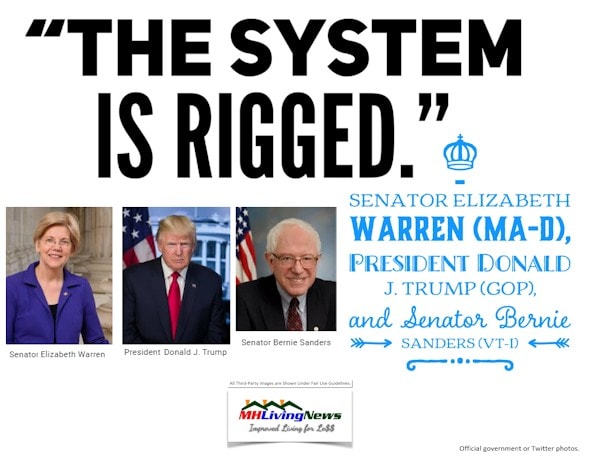 Headlines from left-of-center CNN Business
Cheerleader-in-chief
S. President Donald Trump speaks during an event in the Rose Garden of the White House in Washington, D.C., U.S., on Tuesday, June 16, 2020. Trump said he met with families of Black people killed at the hands of police ahead of the Rose Garden speech where he signed an executive order to encourage better training on use of force.
Nobody is trying harder to rally the stock market than President Donald Trump
Europe is building defenses against Chinese takeovers of key industries
Inequality in America is huge. The stock market is making it worse
LIVE UPDATES Dow and S&P 500 snap three-day winning streak
The Aunt Jemima brand, acknowledging its racist past, will be retired
AT&T closes stores and slashes staff
Justice Department wants to upend Silicon Valley's legal shield
Facebook shuts down groups where Boogaloo suspects posted before attacks
Homeowners and renters catch a break: Evictions and foreclosures are on pause for another two months
Tesla's new Model S can get 400 miles on a charge. That may not matter
Twitter is adding audio tweets
Joe Scarborough, shouting on air, lambastes Mark Zuckerberg for making billions by 'promoting extremism'
A JC Penney store in midtown Manhattan, May 6, 2020.
Closing sales start at some JCPenney stores
Uncle Ben's is the latest brand to phase out racial stereotypes in its logo
After a 17-year hiatus, the all-new Mustang Mach 1 fastback coupe makes its world premiere – becoming the modern pinnacle of style, handling and 5.0-liter V-8 pony car performance.
Ford's Mustang Mach 1 is back, with even more power
Headlines from right-of-center Fox Business
THE FED
Fed's Powell explains how America can combat inequality with a strong jobs market
Powell did not endorse specific proposals. But he said Congress should avoid a mistake it made during the last recession of pulling back on support too quickly.
Nasdaq rises as Dow, S&P 500 slip
Coronavirus pandemic newest challenge: A coin shortage
CHINA
White House adviser reveals if China is holding up its end of the historic trade deal
China's 'grave' new coronavirus outbreak raises fears for rest of the world
POLITICS
Cotton says Twitter employees told him to delete tweet about military, rioting
Who is Google CEO Sundar Pichai?
Cruz pressures Google on The Federalist, ZeroHedge ad crackdown
MONEY
At least 4 members of Congress benefited personally from PPP loans
OPINION
Congress must rein in coronavirus stimulus and stop spending other people's money
SPEND MONEY TO MAKE IT
MONEY
Wealthy Americans have changed their habits, and it could spell economic pain
NOT STRUCK OUT YET
NEWS
MLB owners submit new restart offer for 60-game season: Reports
LIKE A SACK OF BRICKS
LIFESTYLE
The staggering damage coronavirus could do to the US travel industry
BORN TO RUN?
CRIME
'Dangerous' Green Beret, son arrested in exec's daring escape will flee: officials
BIG DONORS 'VERY UPSET'
POLITICS
College takes heat from big donors after cancelling Ivanka Trump speech
AMAZON SNAPS
AMAZON
Amazon expands SNAP partnership covering 90% of beneficiaries
DRUNK FOOD
FOOD & DRINKS
LeBron James-backed Blaze Pizza to make White Claw crust
'WE'VE BEEN LET DOWN'
BOEING
FAA 'stonewalling' Boeing 737 MAX probe after fatal crashes: Senator
STORES INDOORS NO MORE?
RETAIL
Future of malls in question as coronavirus could close thousands of stores
STICKY SITUATION
FOOD & DRINKS
Quaker Oats scraps Aunt Jemima brand because of 'racial stereotype' history
SNUG FIT
REAL ESTATE
Former Under Armour CEO lands $17.25M for Washington, D.C., home
SAD STATE OF AFFAIRS
NEWS
Poll makes blunt finding about how unhappy Americans are right now
DON'T GO AGAINST THE GRAIN
LIFESTYLE
Uncle Ben's rice rebranding as old package recalls racist stereotypes
KIDS NEED A BREAK!
LIFESTYLE
Frazzled parents find $39K substitute for shuttered summer camps
'PENT-UP DEMAND'
REAL ESTATE
Mortgage purchase applications hit 11-year high
TECHNOLOGY
Lyft promises to go all-electric by 2030
MONEY
12 million Americans are still entitled to a stimulus check — here's how to make sure you get yours
LIFESTYLE
Insider-trading investigation against Kelly Loeffler dismissed
LIFESTYLE
Netflix founder Reed Hastings building luxury retreat for teachers: Report
MARKETS
Hertz caves to SEC, halts $500M stock sale
AIRPLANES
United Airlines sweetens exit deal for flight attendants, others
CRIME
Prince Andrew's attorneys have emails proving 'full' cooperation: Report
SPORTS
Serena Williams makes announcement about her US Open future
NEWS
Dollywood reopens during coronavirus pandemic with new safety measures in place
POLITICS
Hawley introduces bill targeting Big Tech companies over political censorship concerns
CARS
Tesla registrations plunge in this state, data tracker shows
OPINION
Jim Banks: 5 proposals the Senate should include in next virus stimulus package
MONEY
SBA unveils new, 'borrower-friendly' forgiveness application for PPP loan recipients
POLITICS
Treasury defends not releasing PPP loan info, cites small business privacy concerns
OPINION
Varney: Social distancing prevents a return to normal
POLITICS
Why Trump's administration is suing to delay release of former adviser's book
MEDIA
The first US series to resume shooting amid coronavirus pandemic
OPINION
3 ways to take the stress out of paying unexpected medical bills
ECONOMY
White House looking for strong jobs report ahead of election as it pushes for massive new stimulus
MONEY
Target to raise minimum wage to $15 an hour as coronavirus accelerates plans
9 Market Indicator Closing Summaries – Yahoo Finance Closing Tickers on MHProNews…

Featured Focus –
Where Business, Politics and Investing Can Meet
Per CNN Business today was the following, which will be followed by a brief MHProNews analysis, commentary, teaser and related reports.
"London (CNN Business)The gap between the world's rich and poor is expected to grow due to the pandemic, and a stock market high on government and central bank cash bears much of the blame."
Some pull quotes include the following.
Research shows that stock ownership is highly concentrated among the rich, with the wealthiest 10% of US households owning 84% of all stocks in 2016, the most recent year for which the Federal Reserve has released data.
That means the S&P 500 (INX) index's massive gains over the past 12 weeks are likely to have disproportionately benefited the haves over the have-nots, exacerbating inequality as Main Street reels from a brutal economic shock that's triggered the worst unemployment crisis since World War II. The index dropped sharply last Thursday as investors reevaluated risks to the outlook, but it's still up nearly 40% since its low on March 23.
"A rising stock market, especially at a time of high unemployment and stagnant labor incomes, will disproportionately benefit richer households," said Eswar Prasad, an economist at Cornell University.
US stock prices have increased thanks to unprecedented support from the Federal Reserve, trillions in government stimulus and optimism over a quick economic recovery, and there's some evidence that smaller investors have driven the rally.
Even so, the Americans that have been hurt the most by the pandemic are unlikely to benefit directly from the recent snap back. That disconnect could feed social unrest, as socioeconomic and racial divides become even more pronounced.
CNN Says How stocks feed inequality
In 2019, the richest 1% owned 45% of the world's wealth, according to a report from Credit Suisse. Stock ownership was an important factor.
After the dot-com crash in the early 2000s, middle class families exited the stock market, according to Edward Wolff, a professor at New York University who focuses on wealth disparity and analyzed the 2016 Fed data. Facing ongoing financial pressure, many never returned, while the wealthy held onto their shares.
"Median family income hasn't really budged for 20 years," Wolff said. "There's a lot of financial stress on the middle class so they haven't really expanded their stock holdings."
In the United States, the disparity also plays out along demographic lines, according to a 2017 report from the Federal Reserve. More than 60% of white families own stocks, either directly or through a retirement account, compared with around 30% of black and Hispanic families.
Stocks aren't the only way to grow wealth. But higher-income households tend to save more, giving them greater opportunities to invest. These households can then leverage their returns on assets like stocks to keep growing their portfolios, according to the Fed. This creates a "feedback effect" that helps the rich keep expanding their holdings.
Households with a net worth above $500,000 now have almost 16 times the stock and mutual fund holdings of households worth between $50,000 and $100,000, according to an analysis from the Securities Industry and Financial Markets Association in October. These households on the upper end of the spectrum have nearly 80 times the stock and mutual fund holdings of households worth between $25,000 and $50,000.
Stock market gains have poweredthe cycle. While middle-class incomes have remained stagnant, the value of stocks has skyrocketed, helped by easy money from central banks like the Fed and a glut of shareholder rewards. The S&P 500 has increased by 172% since 2002, while the Nasdaq has shot up more than 400%.
MHProNews notice: let's briefly note that middle class incomes, long stagnant, were growing during the Trump Administration.
Ironically, CNN's own graphic – shown below – debunks their own written statement. This is an in-your-face example of how media can either error or spin their reports.
Returning to CNN's commentary…
One reason: Between 2008 and March 2020, companies have spent nearly $7.1 trillionon share buybacks that have boosted stock prices, according to Birinyi Associates. A big corporate tax cut by the Trump administration in 2017 was spent by many companies buying back their own shares.
Proponents argue that buybacksand dividends trickle down to regular workers, since stockholders can reinvest higher earnings in the real economy, while critics think that money should go to longer-term workforce investments, such as higher wages and retraining employees.
CNN Points to "The coronavirus effect"
After plunging in March, stocks have gained at a record clip as central banks pledged trillions of dollars in an unprecedented intervention to prop up markets and the economy. That's helped those who are most likely to own stocks.
Between March 18 and last Thursday, US billionaire wealth increased by $637 billion, an increase of more than 21%, according to a report from the Institute for Policy Studies, a progressive think tank.
Meanwhile, the economic outlook appears dim. Tens of millions of workers around the world remain unemployed during the worst downturn since the Great Depression, and the most vulnerable communities — including women and black and Hispanic Americans — have been hit the hardest.
"Those least able to withstand the downturn have been affected most," Federal Reserve Chair Jerome Powell told the Senate Banking Committee on Tuesday. "If not contained and reversed, the downturn could further widen gaps in economic well-being that the long expansion had made some progress in closing."
MHProNews Analysis and Commentary
MHProNews said early and repeatedly that whatever the cause of the Wuhan Virus outbreak, meaning accidental or intentional, the pandemic was going to be a massive money grab. We then periodically provided reports that underscored that troubling reality.
Pandemic Becomes Billionaires' Bonanza! Bezos, Buffett, Gates, Zuckerberg, Ellison Wealth Surges $100s of Billions in 2 months, says Institute of Policy Studies & Forbes – Report
The new report linked below sheds light on some data that ought to be of interest to numbers.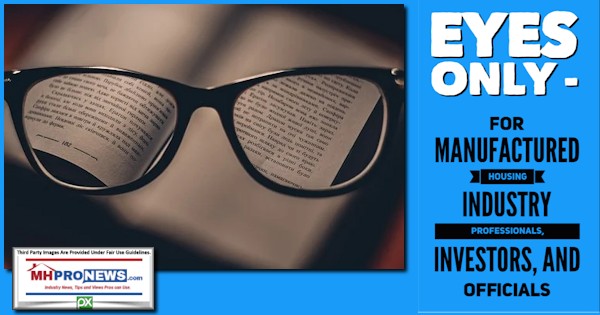 Programming notice (teaser alert). Barring the unforeseen, MHProNews will have a special planned for tomorrow's early report. It could become yet another red-hot read. Time will tell. Stay tuned.
The market snapshot of industry tracked stocks follows the related reports.
Related and Recent Reports:
Dark Money-Billionaires Buffett, Gates, Soros Funding Black Lives Matter, Antifa – Named by AG Barr in Riots, Looting – Hijacking Peaceful George Floyd Death Racial Justice Protests
ABC News Exposé, Black Lives Matter, U.S. & MHVille Impact; & Sunday Headlines Review 5.31 to 6.7.2020
Leaked Secret Democratic Memo On Black Lives Matter Emerges; "Haven't Seen Sh-t Like This Before"
Saturday Satire and Executive Summaries for Manufactured Housing Professionals, Investors, Advocates, Researchers, Public Officials, and Investigators
Bernie Madoff Wants Mercy, How Long Will He Hold the Record for "Scam of the Century?" Plus, Manufactured Home Stock, Investing Updates
"Never Let a Good Crisis Go To Waste" – COVID19 Pandemic – Problems and Solutions
Illusions, Collusions – "Heads I Win, Tails You Lose" – "Never Let a Serious Crisis Go To Waste" – Gates, Buffett Massive Money Grabs?
Manufactured Housing Industry Investments Connected Closing Equities Tickers
Some of these firms invest in manufactured housing, or are otherwise connected, but may do other forms of investing or business activities too.
NOTE: The chart below includes the Canadian stock, ECN, which purchased Triad Financial Services, a manufactured home industry lender
NOTE: Drew changed its name and trading symbol at the end of 2016 to Lippert (LCII).
Spring 2020…
Berkshire Hathaway is the parent company to Clayton Homes, 21st Mortgage, Vanderbilt Mortgage and other factory built housing industry suppliers.
· LCI Industries, Patrick, UFPI, and LP each are suppliers to the manufactured housing industry, among others.
· AMG, CG, and TAVFX have investments in manufactured housing related businesses. For insights from third-parties and clients about our publisher, click here.
Enjoy these 'blast from the past' comments.
MHProNews. MHProNews – previously a.k.a. MHMSM.com – has celebrated our tenth anniversary and is in year 11 of publishing.


Learn more about our evolutionary journey as the industry's leading trade media, at the report linked below.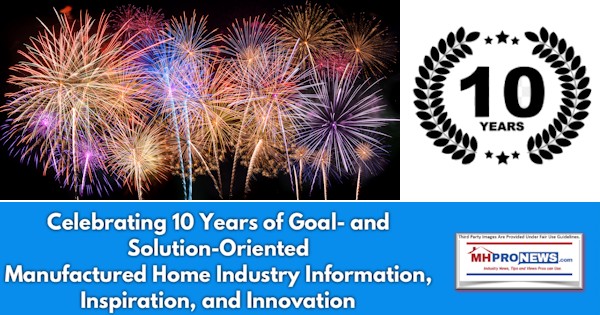 · For expert manufactured housing business development or other professional services, click here.
· To sign up in seconds for our industry leading emailed headline news updates, click here.

Disclosure. MHProNews holds no positions in the stocks in this report.
2019 Year-End Totals Reveals Decline in New HUD Code Manufactured Home Production, Shipments vs. 2018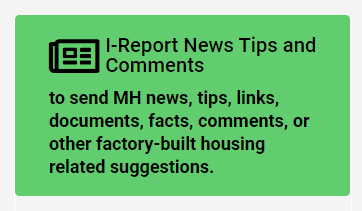 That's a wrap on this installment of "News Through the Lens of Manufactured Homes and Factory-Built Housing" © where "We Provide, You Decide." © (Affordable housing, manufactured homes, stock, investing, data, metrics, reports, fact-checks, analysis, and commentary. Third-party images or content are provided under fair use guidelines for media.) (See Related Reports, further below. Text/image boxes often are hot-linked to other reports that can be access by clicking on them.)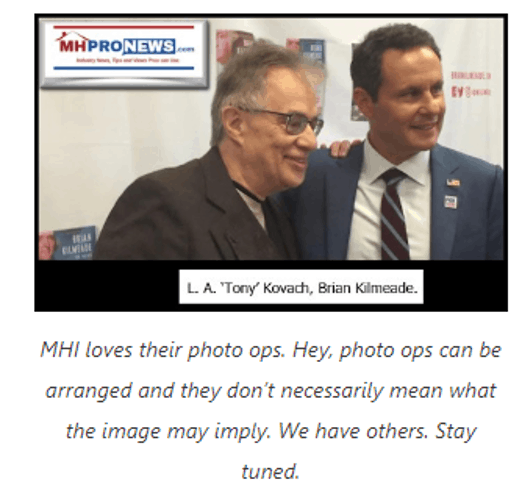 By L.A. "Tony" Kovach – for MHLivingNews.com.
Tony earned a journalism scholarship and earned numerous awards in history and in manufactured housing. For example, he earned the prestigious Lottinville Award in history from the University of Oklahoma, where he studied history and business management. He's a managing member and co-founder of LifeStyle Factory Homes, LLC, the parent company to MHProNews, and MHLivingNews.com. This article reflects the LLC's and/or the writer's position, and may or may not reflect the views of sponsors or supporters.
http://latonykovach.com Connect on LinkedIn: http://www.linkedin.com/in/latonykovach
AEI Flash Housing Market Indicator