Atlanta Mayor Keisha Lance Bottoms took to the news media's cameras and microphones on Monday after that city was rocked by the death of an eight-year-old killed in broad daylight while traveling in a car.
Atlanta is one of numerous cities and town where violence has spiked in the aftermath of the purported death-by-rogue-cops of "gentle giant" George Floyd in Democratic run Minneapolis, Minnesota. The recent death of Rayshard Brooks at a Wendy's by an Atlanta police department officer that was has made matters worse there. That Wendy's was subsequently torched, purportedly by a friend of Brooks.
In one of several tragic ironies, a city with a black mayor and a black interim Police Chief Rodney Bryant – evidence of racial progress in the South and other parts of America – is nevertheless suffering as embattled police departments are tasked with keeping peace even as they are being given limits by elected public officials like Mayor Bottoms. As a related side-note, left-of-center MSNBC reports that Mayor Bottoms announced she has tested positive for COVID19.
Left-of-center NPR quoted Mayor Bottoms expressing the following.
"Enough is enough."
"You can't blame this on a police officer; you can't say this is about criminal justice reform. This is about some people carrying some weapons who shot up a car with an 8-year-old baby," Bottoms said. "We are doing each other more harm than any police officer on this force."
Mayor Bottoms & Interim Chief Bryant speak on 8-year-old murdered over the holiday weekend. https://t.co/iCjls5QC47

— Atlanta Police Department (@Atlanta_Police) July 5, 2020
NBC New York said "NYC Homicides Soar 21 Percent in First 6 Months of 2020." Left-of-center CNN said "Gun violence surges in major American cities in the midst of a pandemic and a policing crisis." "Over the weekend, more than 60 people were shot — 14 of them fatally — in 49 shooting incidents in the Windy City alone," per that news source on July 1.
CNN said that shootings and homicides are soaring from coast-to-coast.
In Philadelphia over the past weekend, seven people were shot in a span of three hours, according to CNN affiliate KYW-TV. One person was killed and two others critically wounded.
Shooting incidents in Philadelphia are up 57% from last year, the station reported, citing police records. Homicides, at 201 as of Monday, were up 24%
In Milwaukee, homicides have jumped 95% — to 82 — so far this year, according to police.
In the first week of June alone, the Los Angeles Police Department reported that homicides increased 250% compared to the previous week.
New York City crime stats show spike in burglaries and murders so far this year
New York City has seen a 44% spike in shootings this year to 511, from 355 during the same period in 2019, according to the NYPD. There have been 176 murders, which is 23% higher than last year.
Policing experts said in advance that broad-brush attacks on all of law enforcement would result in more crime. The data is already proving them to be correct.
Part of the backdrop of these incidents are leftist agitators, including, but not limited to Antifa and Black Lives Matter.
Black Cardinal Wilfrid Fox Napier Rips Black Lives Matter Movement 
"A brief study of the founding statement of "Black Lives Matter" indicates the movement is being hijacked by the interests & parties committed to dismantling the very values, structure & institutions which have over the centuries undergird the best civilisations & cultures!" Note that they often use British English in South Africa, so the spelling of some words such as 'civilization' at times have minor differences.
Right-of-center Breitbart  and LifeSite News were among a modest number of media outlets that noted that tweet. Atlanta, headquarters for left-of-center CNN, didn't mention the tweet as of 8.04 AM on 7.7.2020.
That tweet and replies to it from both sides of the left-right divide are insightful and are found below.
Breitbart described Cardinal Napier's tweet like this.
A South African cardinal has denounced the hijacking of Black Lives Matter (BLM), which is now "committed to dismantling the very values, structure and institutions" central to a healthy society.
Cardinal Wilfrid Fox Napier, the archbishop of Durban, South Africa, tweeted this weekend that a brief study of the founding statement of Black Lives Matter "indicates the movement is being hijacked by the interests and parties committed to dismantling the very values, structure and institutions which have over the centuries undergird the best civilisations and cultures!"
In his critique, Cardinal Napier joined a growing group of Christian and black leaders who have denounced BLM for its renunciation of the nuclear family and total embrace of the LGBT agenda – said Breitbart –  including the banishment of "heteronormativity" and the espousal of "queer culture."
The following are pull quotes from Breitbart in its report on Cardinal Napier's comments.
In his assessment of BLM's problems, the cardinal also touched on a key point for all those truly concerned with the value of black lives, namely, the abortion industry and its disproportionate attack on black lives.
"Another crucial test of the authenticity of the Black Lives Matter movement will be its stance vis a vis Planned Parenthood and the Abortion Industry!" the cardinal noted in a separate tweet Monday.
"The same test applies when assessing the sincerity of those who voice thunderous condemnation against Domestic Violence, (erroneously called "Gender based Violence) as opposed to the absolute silence concerning Violence inflicted upon Babies in their mother's womb!" he added.
Napier has been a fearless critic of the abortion industry, callingthe act of abortion "the hate crime of our era" and demanding an apology for the black genocide being carried out by Planned Parenthood and its allies.
"Is there any good reason, other than political correctness, why abortion is not defined as & declared immoral & illegal, as THE hate crime of our era?" tweeted the cardinal last February.
A 2018 reportanalyzed research using data from the latest year for which all the pertinent information is available (2009) and found that induced abortion was responsible for 1.152 million deaths, making it the number one cause of death in the U.S. at nearly twice the number of deaths from heart disease (599,413) and cancer (567,628).
Yet the abortion industry, and the eugenicist Planned Parenthood, has targeted blacks in particular for elimination in the womb.
Among white women in the United States, there are 138 abortions for every 1,000 live births; among blacks, there are 501 abortions for every 1,000 births. This means that blacks are aborted at 3.6 times the rate of whites, making the abortion industry the most lethal, racist institution in the United States.
It seems only logical that if "black lives" truly mattered to black leadership they would dismantle the establishment responsible for the deaths of its members and expend a little effort protecting the lives of unborn black children.
Edgy Breitbart's founder, the late Andrew Breitbart, migrated from left-of-center Huffington Post affiliation to establishing one of the more engaged right-of-center news operations in the U.S., with reporting in England and beyond too. Andrew Breitbart is know for having observed that "Politics is downstream of culture."
Notably, even left-of-center Politico observed that "Never before has the late Andrew Breitbart's axiom that "politics is downstream of culture" seemed more apt." But equally applicable is that politics influences culture. News, culture, politics – there is an ebb and flow that mingles and sometimes drives events.
As several of the replies to Cardinal Napier indicated, his tweet might have been phrased more specifically to clearly differentiate between the hijacking of the Black Lives Matter (BLM) protest movement from the organization by that name which – as several tweets indicated –  was co-founded by self-avowed Marxists.
Facts are what they are, as the official BLM nonprofit's website clearly takes the stances several of those tweets reflected.
"We are trained Marxists." – Black Lives Matter (BLM) co-founder Patrisse Cullors, "Deception and Misdirection" – Capital Research Center
MHProNews Analysis and Commentary in Brief
As the popular report linked above documented, the nonprofit called Black Lives Matter was founded by self-proclaimed Marxists, just as several of those tweets connected to Cardinal Napier claimed. Marxists are committed to the overthrow of a given society in favor of socialism on the road to communism.
Revolutions don't just happen, they are funded.
The financial ties between the funding of BLM protests, AntiFa and similar groups is detailed in the red-hot report linked below.
Dark Money-Billionaires Buffett, Gates, Soros Funding Black Lives Matter, Antifa – Named by AG Barr in Riots, Looting – Hijacking Peaceful George Floyd Death Racial Justice Protests
Georgia is one of the top manufactured housing states in the nation. As affordable home ownership is a proven tool to increased household wealth, it is an important issue in the broader discussions of social and economic justice.
What is unjust is demonizing all police for the excessive or lethal force of a few. The result is predictable. Fewer police, fewer interventions by law enforcement means more violence and crime. Less civic peace and stability are harder on smaller businesses.
So, while Mayor Bottoms' comments are useful, they are also a deflection from the role she and others like her played in creating this tragic scenario. By 'empowering' protesters early on, far more violence and death has resulted.  The secret Democratic memo that surfaced as noted in the report linked below reflects the point that key Democratic party officials have sought to use the BLM movement, without providing the actionable solutions needed to correct the underlying issues.
Leaked Secret Democratic Memo On Black Lives Matter Emerges; "Haven't Seen Sh-t Like This Before"
But how many in journalism are connecting those dots?
Another example of illogical journalistic disconnects is the following headline from the left-of-center New York Times this morning.
"A Million Jobs Lost: A 'Heart Attack' for the N.Y.C. Economy.
While the national jobless rate has rebounded as many states started to reopen, New Yorkers continue to lose jobs and seek benefits."
Joblessness is part of the backdrop to economic imbalance, which the political left themselves say fuels crime and unrest.
It is often in so-called red-states – those run by predominantly Republican elected officials – that post-pandemic joblessness is falling. The New York Times is among those left-of-center media sources that has decried reopening the economy. An example from April 27, 2020 is this report: "Job or Health? Restarting the Economy Threatens to Worsen…Lifting restrictions too soon will make them worse…Restarting the Economy Threatens to Worsen Economic Inequality." While reports like that into the summer often cite public polling that says that people are fearful of the economic reopening, that begs the question. What is one of the main sources of those public fears, if not media reporting?
Yet too few point to the historic realities of 1968-1969 when the Hong Kong Flu was hardly headline news. Americans 'lived with the virus' as photos of Democratic President Lyndon Banes Johnson (LBJ) in the crowd photo shown below reflect. As Newsbreak reminded or informed readers, "'filthy' Woodstock still went ahead during 1968 Hong Kong flu pandemic that killed 100,000 Americans and infected everyone from President Lyndon Johnson" to others in the Johnson Administration.
The U.K. Daily Mail said on May 18, 2020 the following. Note that the typo of the dual "the" in the first bullet is in the original.
How a 'filthy' Woodstock still went ahead during 1968 Hong Kong flu pandemic that killed 100,000 Americans and infected everyone from President Lyndon Johnson to the the Apollo 8 crew – and even Shamu the killer whale
The 1968 Hong Kong flu pandemic (caused by the H3N2 virus) killed 100,000 Americans and 1 million people worldwide virus was spread in the US by troops returning home from Vietnam War
More Americans died from the Hong Kong flu pandemic than the combined number of US causalities in the Vietnam and Korean Wars- it also killed so many people in Berlin that corpses were stored in subway tunnels
As of today, H3N2 was deadlier than COVID-19 which has a current death toll of 315,000, though it is expected to surpass the number of those killed during the 1968 pandemic
Both Tallulah Bankhead and CIA Director, Allen Dulles died of Hong Kong Flu and the virus also infected President Lyndon Johnson as well as SeaWorld's famous killer whale, Shamu
The Hong Kong flu pandemic raged on through early 1970 without any government mandated closures, stay-at-home orders and restrictions on public gatherings
NYC declared a state of emergency but kept schools and businesses open – 400,000 people attended Woodstock in 1969 and festival organizer Joel Rosenman said 'there were no containment measures to defy'
Amid growing outrage over state closures – some experts say that that the 1968 pandemic puts the current COVID-19 shutdowns into perspective
The H3N2 virus still exists today and re-surfaces during flu season every year
Vulnerable populations, including the elderly or those with health risks that make them more to COVID19, ought to be safeguarded. But economic shutdowns clearly have consequences that are as serious or worse as the disease itself.
A web of problematic policies that long-predate the current administration are begging for careful examination. There are intersections between big corporations, certain billionaires, politics, education, and media that established the conditions that have erupted in 2020.
Black Lives Matter-Slavery, Racial History, Economic Inequality, Affordable Home Ownership–White Billionaires Getting Richer
To learn more, see the related reports above and those below the byline and notices.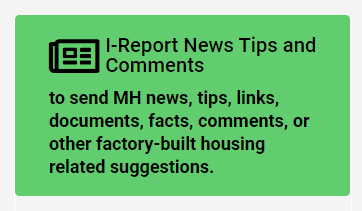 The election is less than 4 months off.  Sound information should precede informed voting. That's a wrap on this installment of manufactured housing "Industry News, Tips, and Views Pros Can Use" © where "We Provide, You Decide." © ## (Affordable housing, manufactured homes, reports, fact-checks, analysis, and commentary. Third-party images or content are provided under fair use guidelines for media.) (See Related Reports, further below. Text/image boxes often are hot-linked to other reports that can be access by clicking on them.)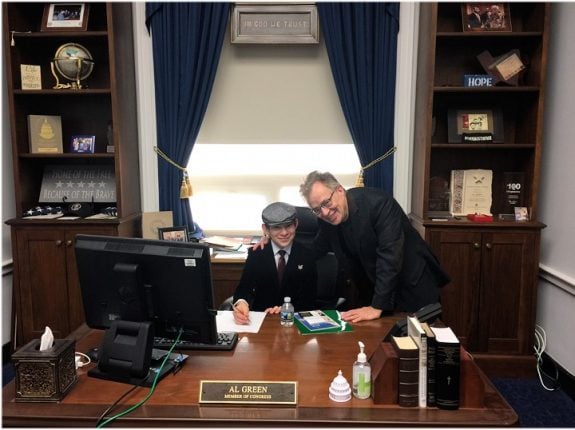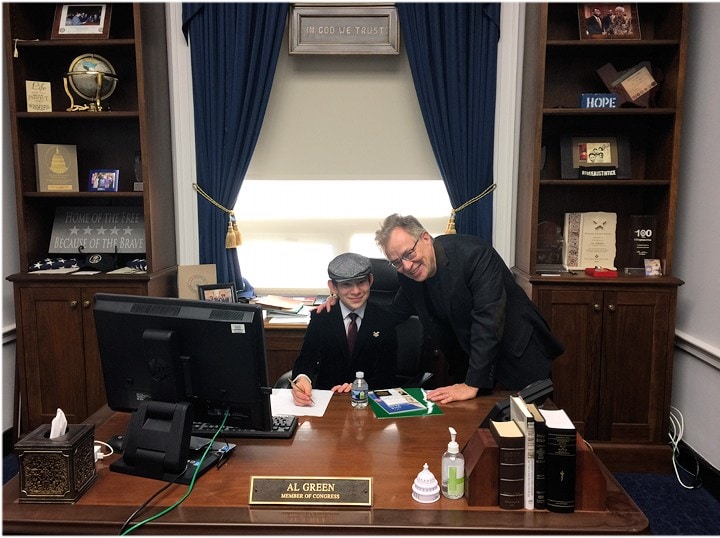 By L.A. "Tony" Kovach – for MHLivingNews.com.
Tony earned a journalism scholarship and earned numerous awards in history and in manufactured housing. For example, he earned the prestigious Lottinville Award in history from the University of Oklahoma, where he studied history and business management. He's a managing member and co-founder of LifeStyle Factory Homes, LLC, the parent company to MHProNews, and MHLivingNews.com. This article reflects the LLC's and/or the writer's position, and may or may not reflect the views of sponsors or supporters.
Connect on LinkedIn: http://www.linkedin.com/in/latonykovach
Recent and Related Reports:
The text/image boxes below are linked to other reports, which can be accessed by clicking on them.
Official National Manufactured Housing Production, Shipment Data May 2020 – Plus Added Manufactured Home Professional Facts
History, Financial Ties-Black Lives Matter, Antifa, Billionaires Warren Buffett, Bill Gates & George Soros–Economic, Political Upheaval Spotlighted by Mary Walter, Tony Kovach on Brian Kilmeade Show
Warren Buffett Declared "Class Warfare," Buffett Says Fellow Billionaires – "We're Winning"
"Change the Battleground," Eagle vs. Snake Lessons from San Fran's Christoph Sandoval; plus Sunday Headlines in Review 6.14 to 6.21.2020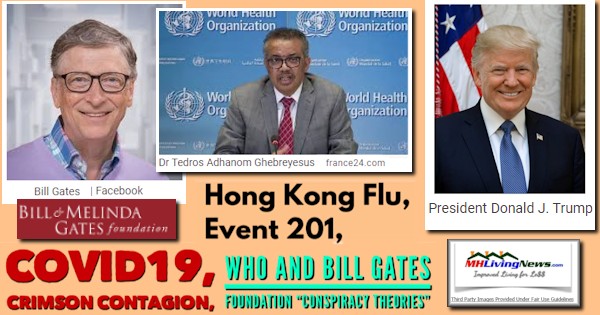 Complaints to State and Federal Officials, Agencies About Corrupt Practices in Manufactured Housing Industry Growing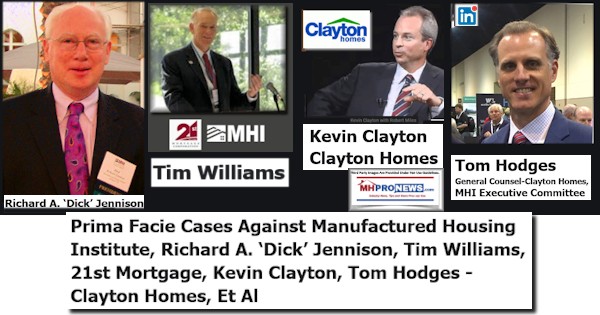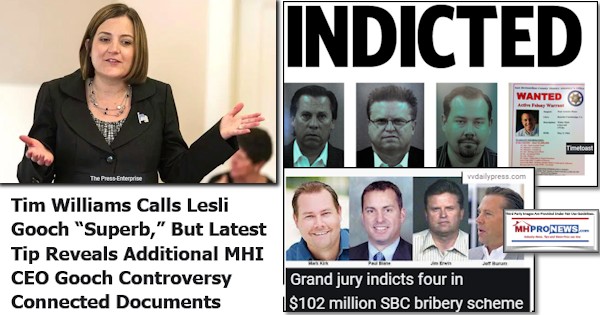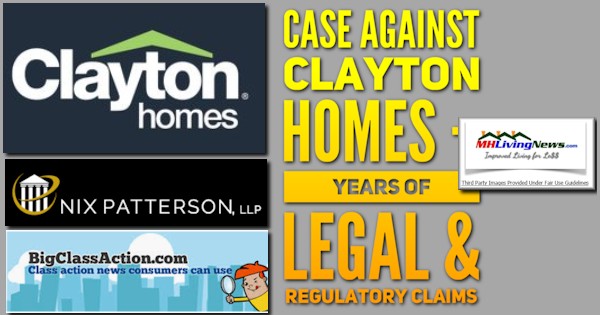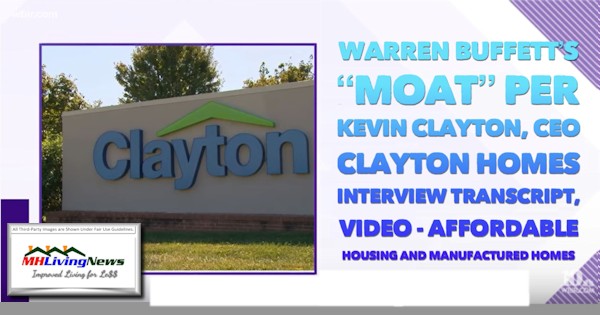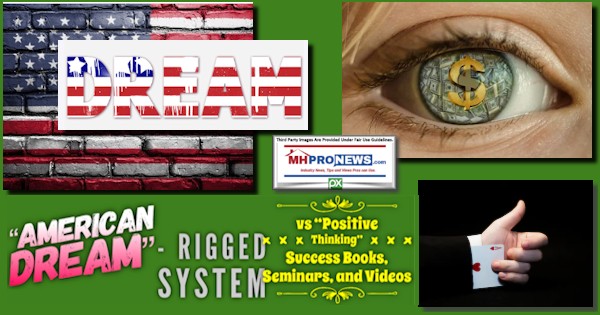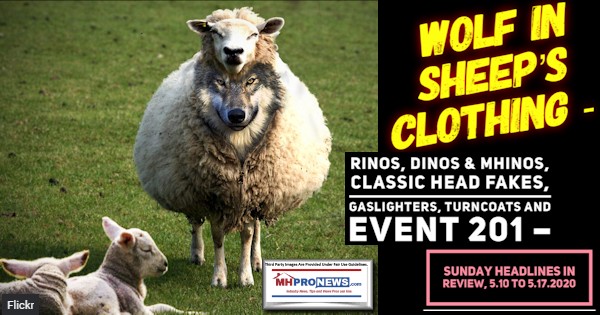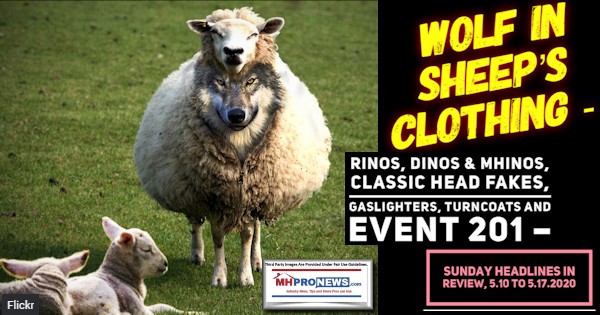 Fraud, RICO and Antitrust-Issues of Genius, Honesty, Legality, Competency-Berkshire Hathaway and Manufactured Housing Institute Leadership, Sunday Morning Headlines Review 2.23 to 3.1.2020