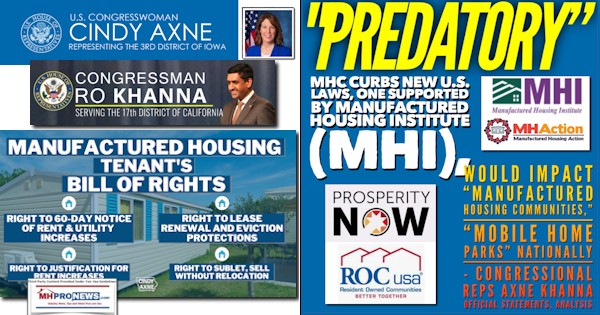 One of several possible pull quotes from the news release below says that 'mobile home park' and manufactured home community residents "regardless of where they live, should have the basic rights as residents that will protect them from unacceptable and predatory practices like we've seen at Midwest Country Estates in Waukee," IA. So said Representative Cindy Axne (IA-03-D). Midwest Country Estates is owned by notorious Manufactured Housing Institute (MHI) member, Havenpark Capital/Havenpark Communities. More on these facts further below.
In a media release to MHProNews, Democratic Congressional Representatives Axne and Ro Khanna (CA-17-D) announced they have introduced and reintroduced legislation that state their aim to cure problems and protect affordable manufactured home communities. Among their concerns are how so-called Duty to Serve loans by the Government Sponsored Enterprises (GSEs) of Fannie Mae and Freddie Mac are used to finance communities which then in turn use aggressive or "predatory" tactics against residents. Khanna's office says his district includes Silicon Valley communities. One bill Khanna and Axne propose includes the stated support of the Manufactured Housing Institute (MHI), along with Prosperity Now, MHAction, and multi-year MHI member ROC USA. The other measure touts support from Prosperity Now, National Low Income Housing Coalition, MHAction, and the National Consumer Law Center.
More on several of those elements will follow the version of the news release from Khanna's office. Then there will be additional information, MHProNews analysis, and initial commentary.
RELEASE: KHANNA, AXNE INTRODUCE MANUFACTURED HOUSING TENANT'S BILL OF RIGHTS TO PROTECT RESIDENTS FROM PREDATORY OWNERS
May 19, 2021 Press Release
The Members also re-introduced legislation designed to keep manufactured housing communities affordable
Washington, DC – Today, Representatives Ro Khanna (CA-17) and Cindy Axne (IA-03) introduced two pieces of legislation that will better protect residents of manufactured housing communities (MHCs) from predatory financial practices by corporate owners, provide them fundamental rights as tenants, and help keep communities affordable.
Manufactured Housing Tenant's Bill of Rights
The first, the Manufactured Housing Tenant's Bill of Rights, would establish a set of minimum standards for MHC tenants that receive federal financing through Fannie Mae, Freddie Mac, or the Federal Housing Administration.
In order to ensure tenants living in communities covered by these protections are aware of their rights, the bill also requires that the list of properties where these protections are in place is posted publicly. The legislation also lays out penalties for any property owner that fails to meet these standards, including compensation for the residents who were harmed.
Those rights would include:
The right to a 60-day written notice of rent increases or new added charges like water or sewer, with longer notice for larger increases
The right to a one-year renewal lease absent good cause for nonrenewal and protection from evictions without cause
The right for a tenant to sell their manufactured home without having to relocate it, as well as rights to sublet and post 'for sale' signs on the home
The right to a 5-day grace period for late rent payments and 60 days advanced notice of a MHC's planned sale or closure
"Owners of manufactured housing communities get federal backing to buy these properties, and then they turn around and only care about squeezing profits out of older Americans, folks living on fixed incomes, and families who don't have the same protections as other tenants do in similar circumstances," said Rep. Axne. "All tenants, regardless of where they live, should have the basic rights as residents that will protect them from unacceptable and predatory practices like we've seen at Midwest Country Estates in Waukee, and this bill would provide those protections for properties benefiting from federal backing. I'm proud to introduce legislation that would provide a commonsense and much-needed safety net of protections for residents of our manufactured housing communities."
Manufactured Housing Community Preservation Act
The second, Manufactured Housing Community Preservation Act, was first introduced in the 116th Congress by the pair of lawmakers, to keep manufactured housing communities affordable by providing federal assistance for acquiring and preserving these communities. The bill creates a new grant program to help nonprofits, resident-formed cooperatives, and other local entities purchase and maintain an MHC through awards of up to $1 million. It also includes oversight provisions to ensure rents remain affordable for residents after purchase by grant recipients.
"The median home price in the Bay Area is 1.1 million dollars. For every 100 extremely low-income family in Santa Clara County, there's only 29 affordable units," said Rep. Khanna. "The federal government must step up and protect manufactured housing and mobile home communities, some of the only pathways left toward home ownership in Silicon Valley. Alongside the invaluable support from local nonprofits, together we must preserve an affordable home owning option."
"Providing residents of our manufactured housing communities a pathway to acquiring their own community through a co-op or partnering with a nonprofit will help ensure we can keep these communities affordable for this and future generations of tenants," said Rep. Axne. "I look forward to pushing to see this legislation passed in the House again this Congress and will be working with the White House and my Senate colleagues to create this new grant program as soon as possible."
Last year, the Manufactured Housing Community Preservation Act was added to the House's infrastructure package by a unanimous vote of the U.S. House of Representatives.
Manufactured Housing Tenant's Bill of Rights has the support of Prosperity Now, National Low Income Housing Coalition, MHAction, and the National Consumer Law Center (on behalf of its low-income clients).
Manufactured Housing Community Preservation Act has the support of Prosperity Now, Manufactured Housing Institute, MHAction, and ROC USA.
The full text of the Manufactured Housing Tenant's Bill of Rights can be found here.
The full text of the Manufactured Housing Community Preservation Act can be found here.
# # #
About the Office
Congressman Khanna represents the 17th District of California, which covers communities in Silicon Valley…
####
Note, reporting on the bills above should not be construed to
imply support by MHProNews and/or MHLivingNews.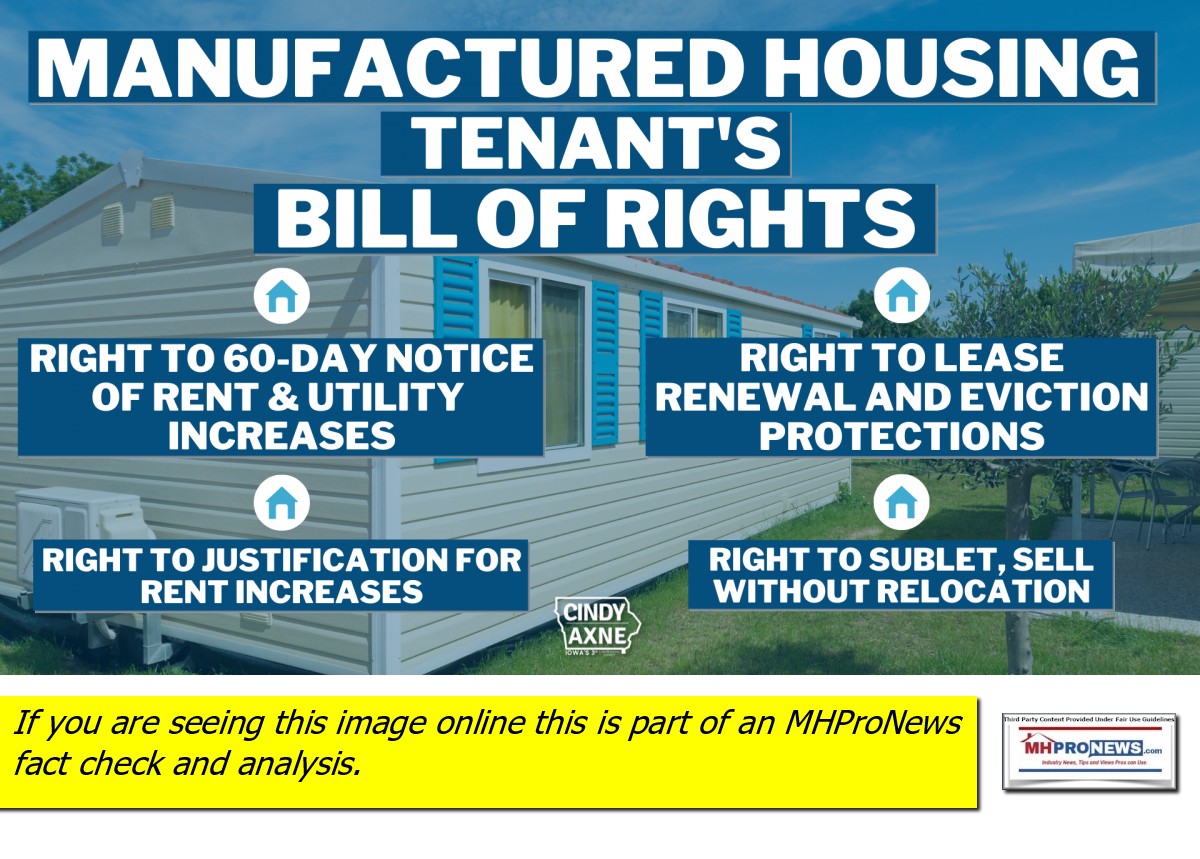 Additional Information, More MHProNews Analysis and Initial Commentary
 It may be recalled by longer term MHProNews readers that MHI initially failed to advise their readers about the Axne-Khanna measure linked below.
$500 Million Axne-Khanna Plan, Manufactured Housing Legislation Introduced, But Manufactured Housing Institute Fails to Tell Members?
From Axne's version of her office's news releases about this legislation are the following pull quotes. Note that the first part of each of these claims are arguably factually accurate. But the second part, while perhaps well intended, are demonstrably not going to accomplish what the bills claim. More on that below and from articles linked herein.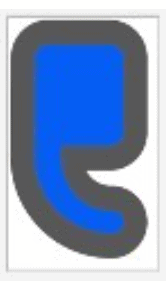 "Since Havenpark Capital took over our community, there has been no engagement with the community as they've rolled out large rent increases, new fees, and arbitrary rules that hamper our lives. I'm getting by now, but I worry about the next rent increase, the one after that, and the one after that – and there is nothing to stop another 58% increase," said Jean Parker, a manufactured home resident from Golfview Community in North Liberty, Iowa. "We need these bills to start to put guardrails in place to stop the rent-gouging and landlord exploitation, especially when community owners are getting cheap loans through Fannie Mae."
"Our manufactured home park was sold out from under us. Since Havenpark Capital took over, my rent went from $330 to $500 in just a year, plus they tacked on fees for trash and other ridiculous charges that our lot rent used to cover," said Ann Premo, a manufactured home resident from Alpine Mobile Home Park in Midland, Michigan."They are chasing out the elderly and low-income people who came to our community to afford a home.  It's shameful. These bills will help stop the flow of funding to companies like Havenpark and help save communities from being taken over by investors."
In the so-called "Manufactured Housing Tenant's Bill of Rights Act of 2021," among the potentially useful provisions for a resident are the following:
(5) A right for a tenant to sell a manufactured home owned by the tenant without having to first relocate it out of the community.
(6) A right for a tenant to sell a manufactured home owned by the tenant in place within a reasonable time period, but not shorter than 45 days, after eviction by the manufactured housing community owner.
(7) A right for a tenant who owns a manufactured home— (A) to sublease or assign the pad site lease for the unexpired term to a new buyer of the tenant's manufactured home unless the prospective tenant fails to meet the community's reasonable and uniformly applied application criteria; and…
But based on the evidence from years of history with such efforts, several of the provisions of the bill arguably will fail to do what the bill purports in the way of resident "protections." Furthermore, they may foster more consolidation by the very types of companies that they understandably label as "predatory."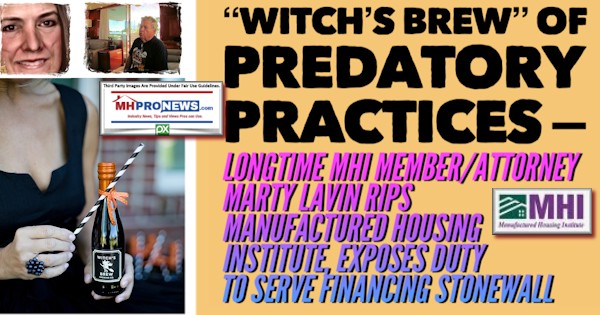 Indeed, starting with the title of the bill, the verbiage is a mix of the useful and the problematic. For instance. The proper name for a community with manufactured housing is not a manufactured housing community, but rather a manufactured home community (MHC). While either is superior to calling such a property a 'mobile home park,' it is still not quite correct. That suggests an insufficient level of research.
How so? While a resident-owned manufactured home may indeed by a "tenant" of a land-lease community in a legal sense, it is nevertheless a poor image being projected from the outset. A review of public comments on YouTube video pages about videos that spotlight predatory community member news will make that point. Thus, the support by MHI for this bill in its current form is baffling, IF MHI truly intends to benefit all segments of the manufactured home industry, as they claim.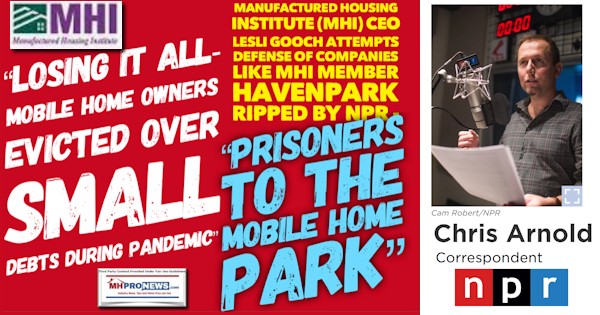 An example of how problematic that image of a captive tenant is was recently highlighted by mainstream media, in the reports linked above.
But as a recent MHLivingNews report and analysis reveals, a key MHI/National Communities Council (NCC) member, CEO Gary Shiffman of Sun Communities (SUI) has quietly bragged how the pending policies of the Biden team are fueling a record number of communities interested in selling out.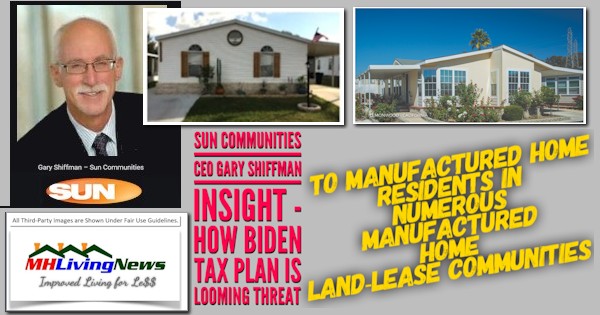 To the point that the bill will likely fail at the claimed "tenant" protections, one need look no further than RHP Properties and the experience in New York.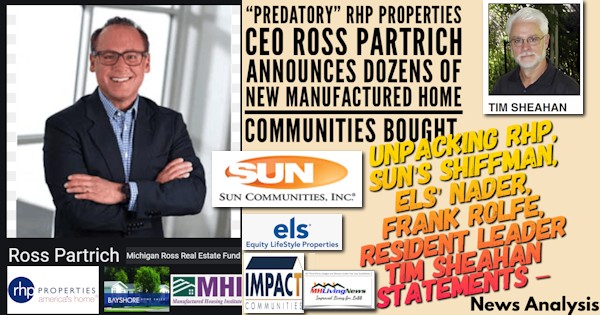 Furthermore, near the heart of many of these issues are fundamental issues and questions, such as the law of supply and demand. With demand for affordable housing growing, and the lack of new supply coming on, the obvious outcome will be higher site fees. The proposed bill as structured allows for site fee hikes at rate levels that several senior residents in California recently protested. The only way to mitigate price hikes longer term is to bring on more supply – that's economics 101.
"Senior Lives Matter" Protest at Senior Manufactured Home Community Covered by ABC News – Affiliate Provides Reminder Why White Hat Manufactured Home Trade Association Needed
Enacted or not, the entire time that such bills are being debated, industry professionals should reflect on the troubled history of the Preserving Access to Manufactured Housing Act (Preserving Access).  Independents, manufactured home residents, affordable home seekers, and others were obviously harmed by that entire episode.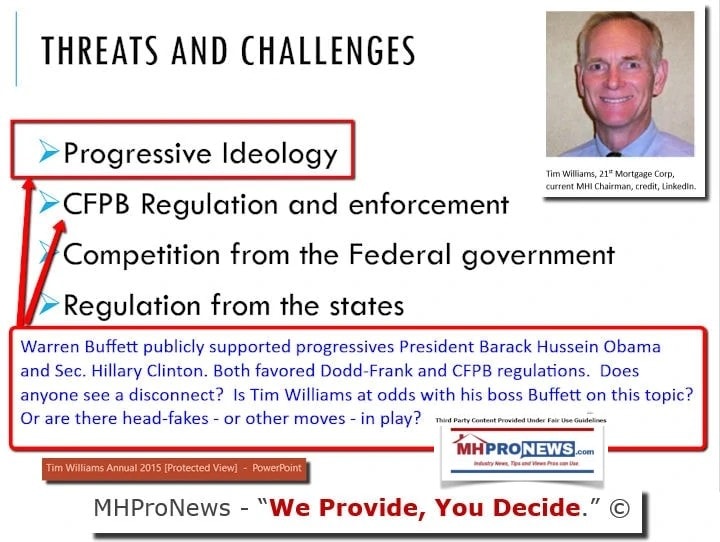 Furthermore, the fingerprints of Warren Buffett and Berkshire Hathaway are paradoxically on both sides of this bill. As attentive and longer term readers of MHProNews and MHLivingNews know, Berkshire dominates MHI. Samuel Strommen from Knudson Law in a research document with over 100 footnotes pointed out how what is occurring in manufactured housing is a "machine of human suffering." On the surface, that may sound like the concerns raised by Axne and Khanna. But upon closer inspection, the solutions proposed by Strommen and the legislative duo differ in certain respects.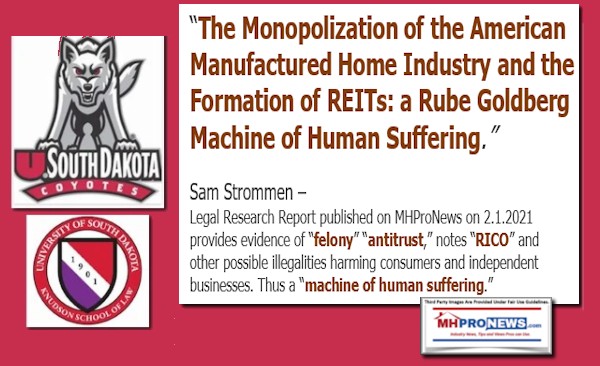 It must also be noted that Buffett-bucks, via so-called dark money channels, funds MHAction.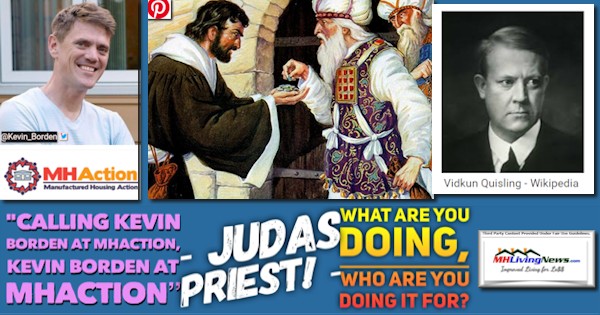 While certain provisions of these bills might prove to be useful, the case can be made that they need to be revamped. Additionally, if Axne and Khanna are serious about protecting residents, they should be pressing for Congressional investigations using subpoena powers to produce witnesses and evidence. Because good federal laws are being ignored, diverted, and thwarted in ways that defy Congressional intent.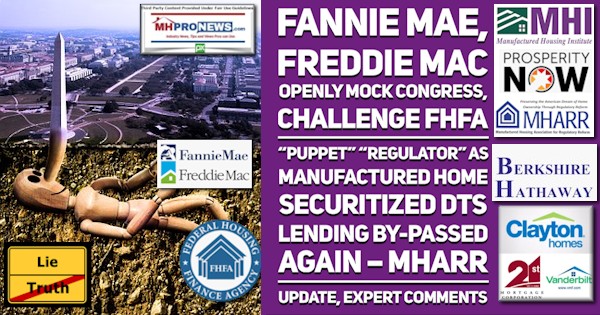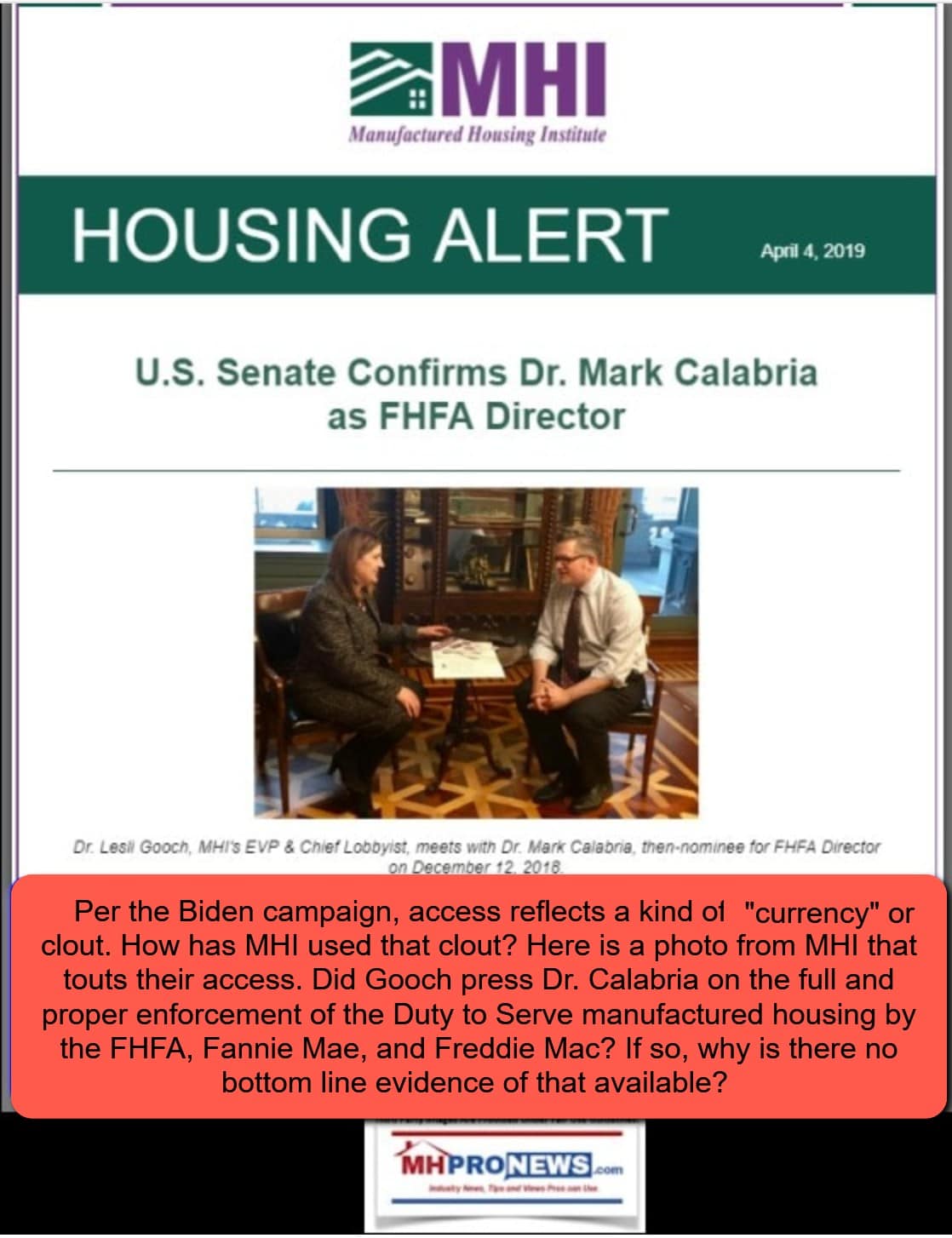 The evidence of years of such issues points to several realities that should now be clear to objective minded individuals seeking solutions.  Those solutions must begin by understanding the full range of dynamics involved.
While Sheehan noted the period when the industry was working well for residents and independents alike, the opposite is being promoted by key MHI members either openly or tacitly.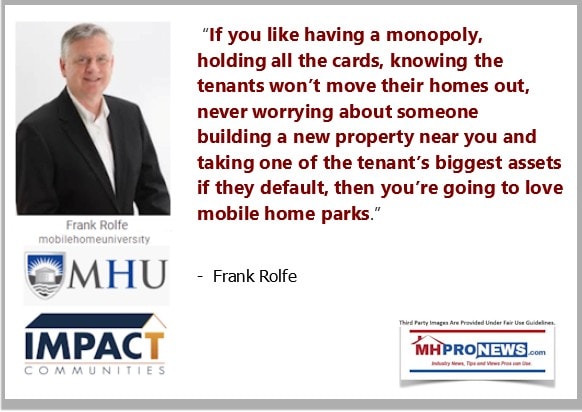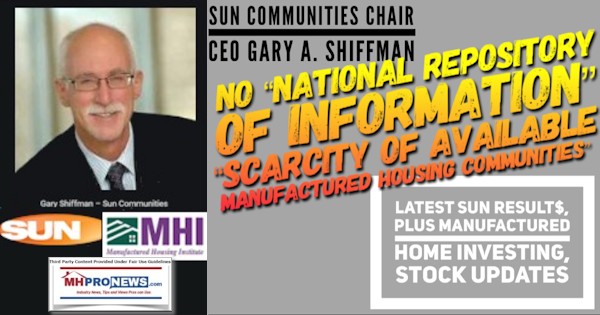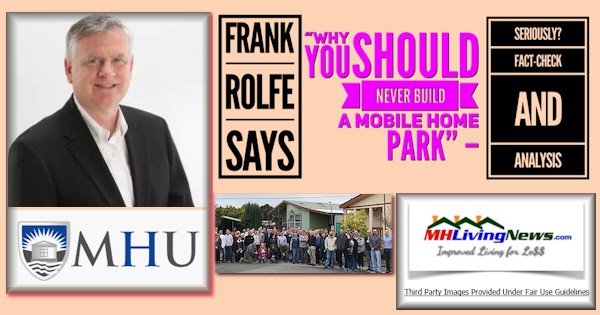 They should then proceed to enforcement of good existing laws. There are numerous voices that decry the lack of proper enforcement by the FHFA of Duty to Serve or DTS. The fact that DTS has been distorted and diverted in ways that the original framers of the bill arguably never had in mind is reason for Congressional and other inquiries at the federal and state levels. The same case can be advanced regarding the Manufactured Home Improvement Act of 2000, which stated its aim to increase the supply of affordable housing. See the reports linked above and below.
Just as there have been apparent head fakes inside the manufactured home profession – "deception and misdirection" tactics – to borrow the phrase from the Capital Research Center (CRC) – so too, the case has been made that something similar is occurring in the resident side too. People that put themselves forward as a champion of resident rights are in fact – by accident and/or design – playing into the hands of the consolidators. Quotes from insiders make the point.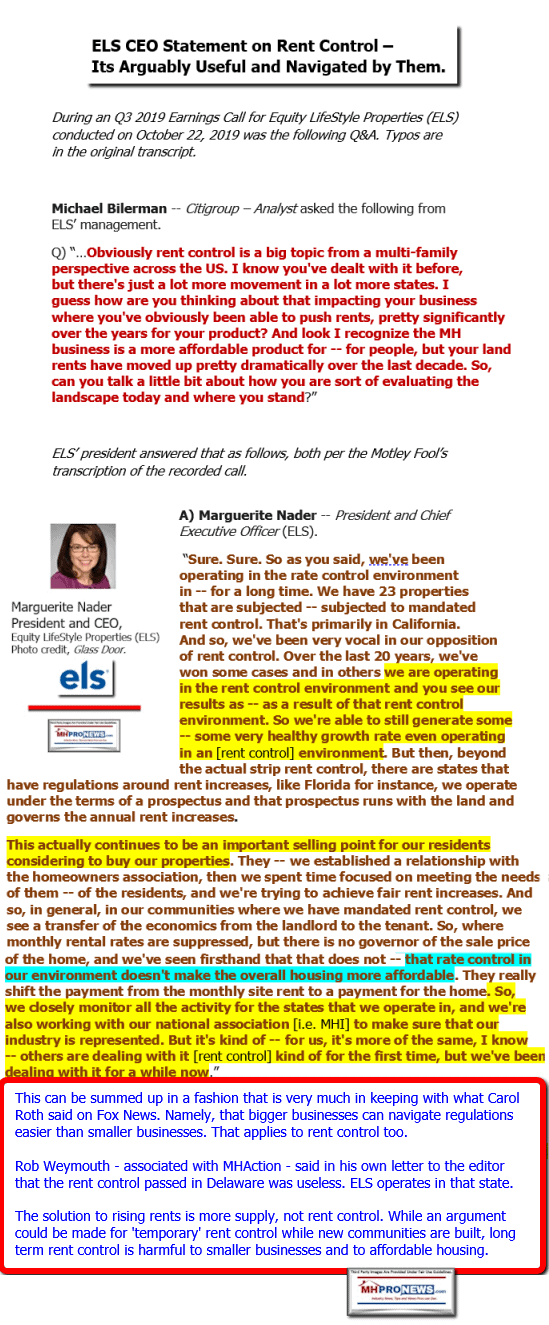 From an outsider looking in perspective, Strommen and relevant points from Minneapolis Federal Reserve senior economist James A. "Jim" Schmitz Jr and his colleagues point to several troubling realities.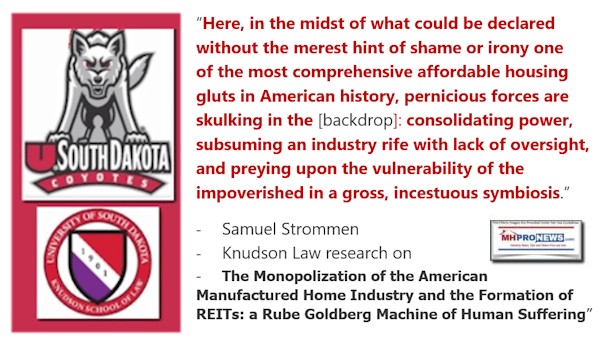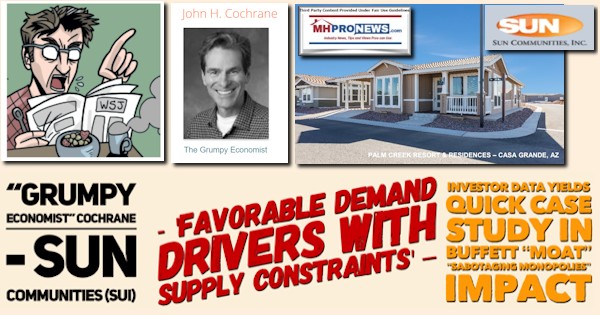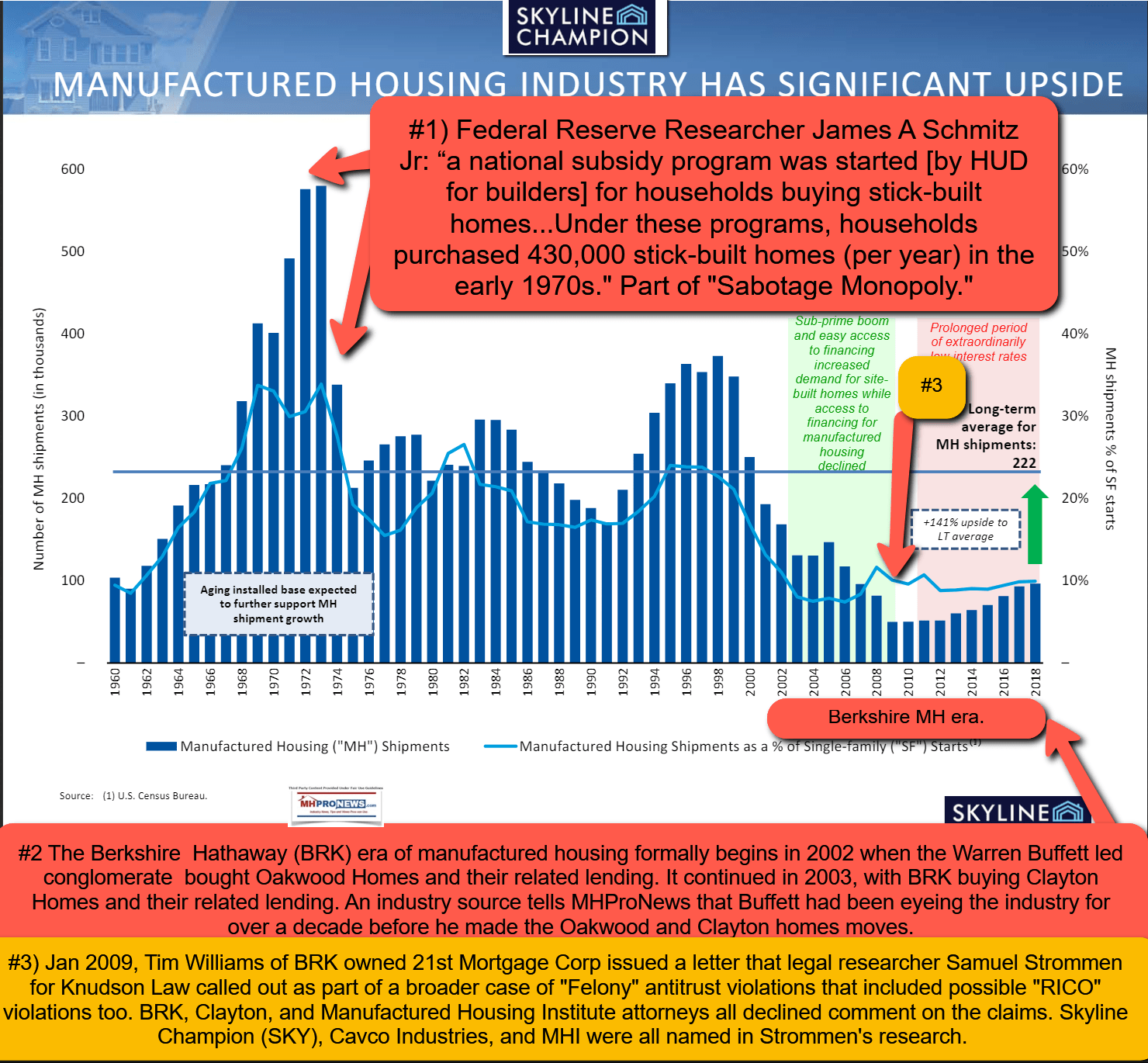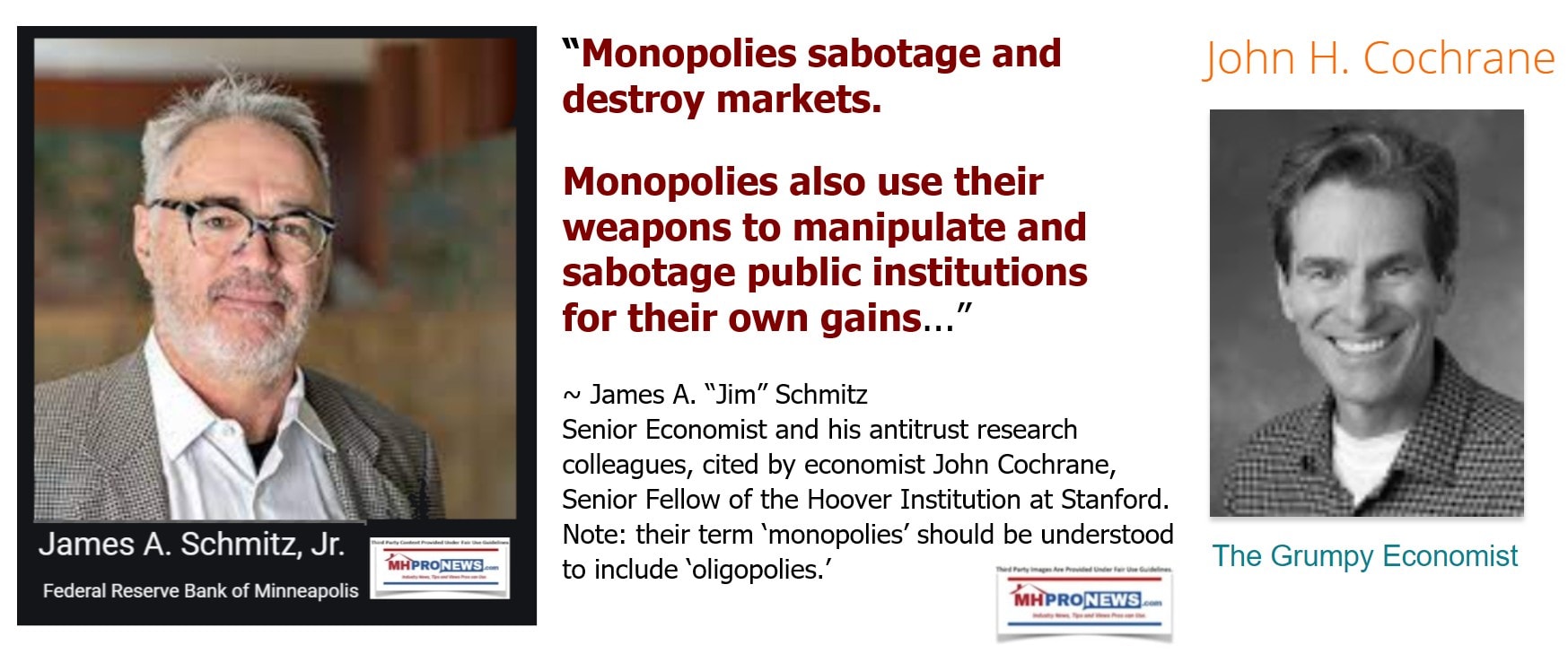 The industry's white hat independents, like minded ethical investors, and those who sincerely care about the interest of residents should press for changes to these bills. It should begin with investigations, and then proceed to enforcement actions. With enforcement of exiting laws, many of the predatory issues at play could be curbed, perhaps without any legislation at all. Given that legislation is rarely a sure thing, and the final form of a bill is unknown, caution should be a byword.
White hat MHI members should be asking the obvious question. Why are they once more failing to do what prominent and also notorious MHI/NCC member Nathan Smith pledged?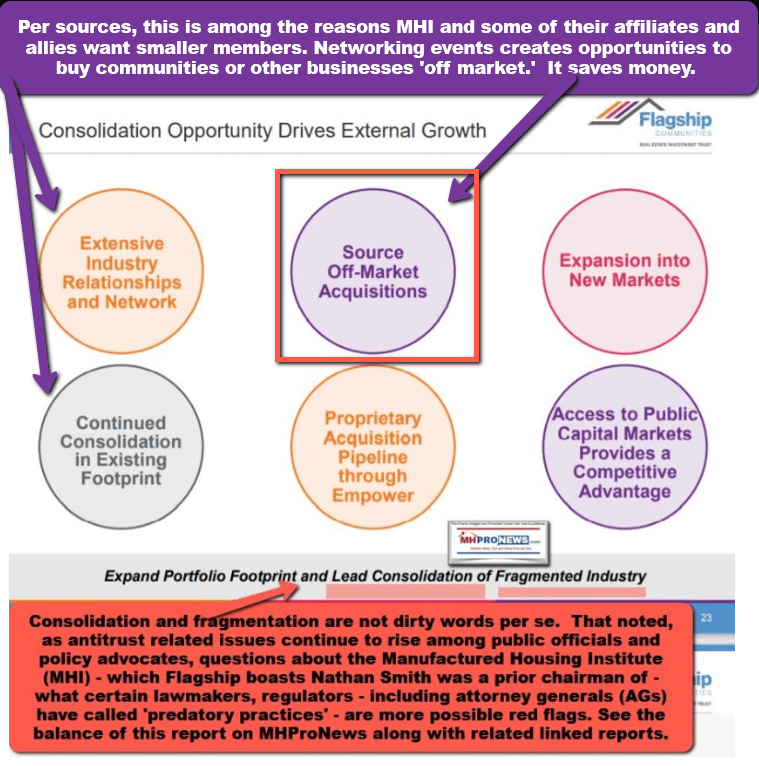 To learn more, see the related reports. Because the old maxim may well apply. Fool me one, shame on you. Fool me twice, shame on me. Time will tell if Congressional Representatives Axne and Khanna are sincere about the stated aims of these bills. If so, then the bills need to be reworked and preliminary steps should be taken, for reasons explored in the reports linked above.  Because history has shown that if they press forward with these bills as is, they are sure not to do what they claim to do.  As Carol Roth and others have explained, more regulations will benefit the larger firms that they seek to control.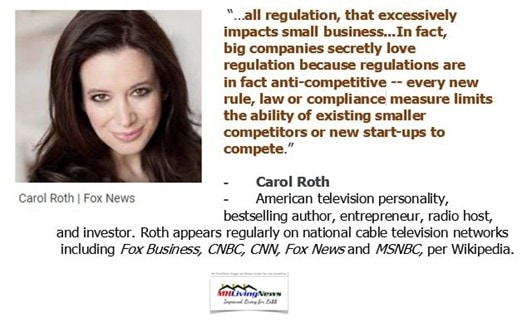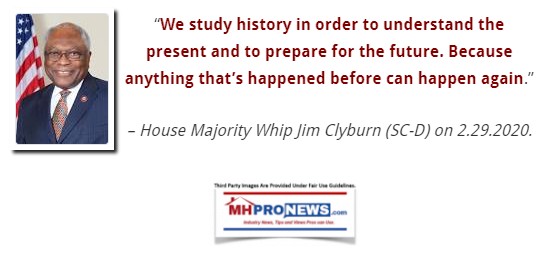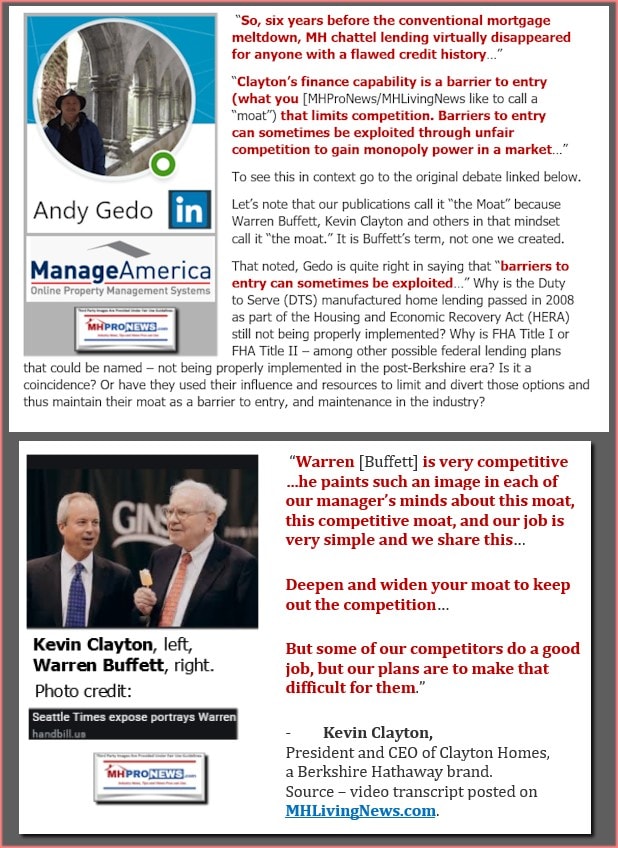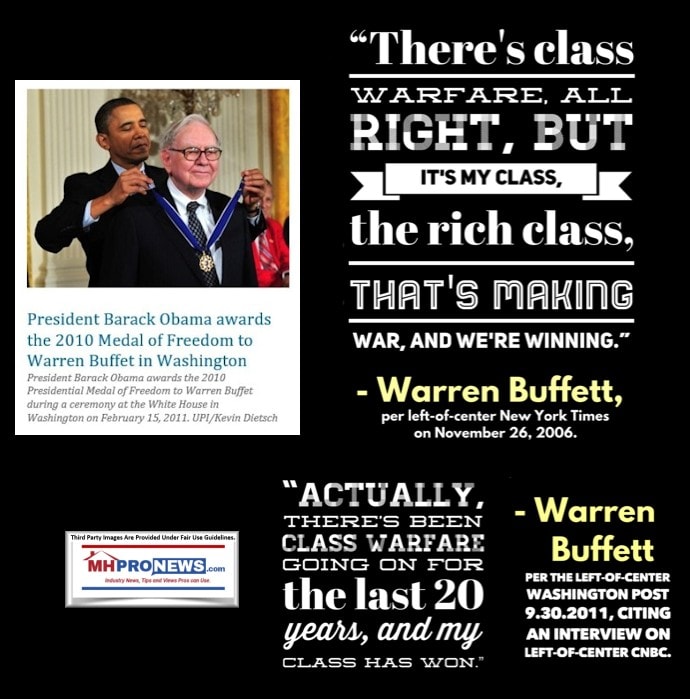 It may sound or look good on paper. But the evidence exists that the bills as they stand could play into the hands of the very "predatory" companies they decry.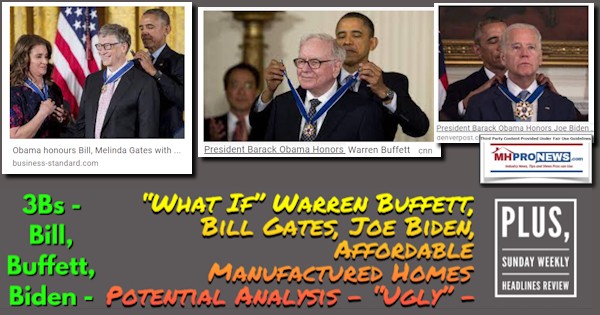 Democratic Senator William Proxmire's insight quoted above provides the evidence-based logical answer.
It is long past time for accountability by officials at HUD, corporate, and nonprofit leaders at NAHB and MHI too.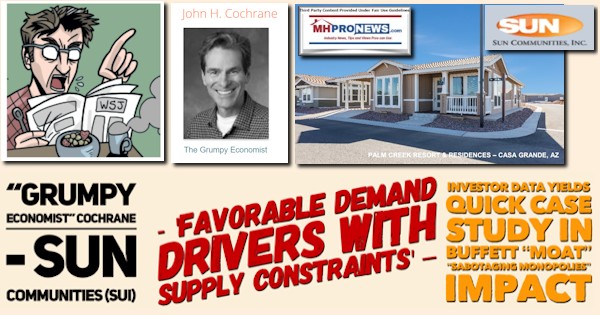 There are several federal and state officials who could do such investigations using subpoena powers that would develop testimony and evidence under oath. Then, those who have manipulated the system or failed should be held to account to the fullest extent of the law.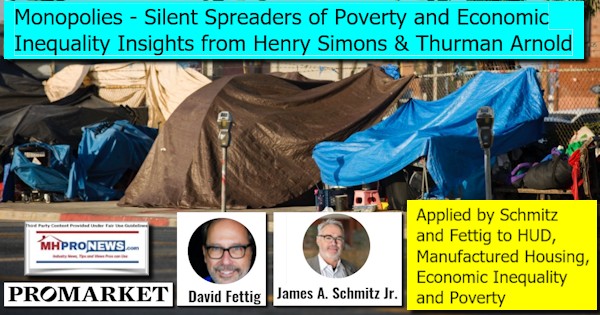 For a thumbnail of decades of corruption, documented problems, and solutions, click here.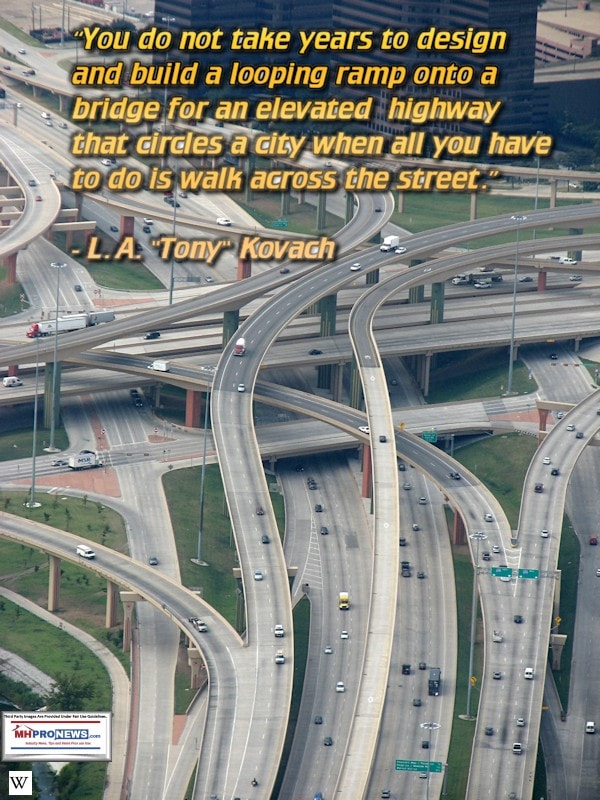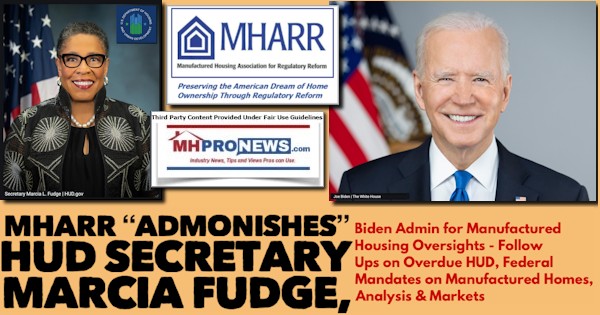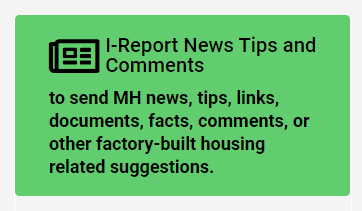 Our thanks to you, our sources, and sponsors for making and keeping us the runaway number one source for authentic "News through the lens of manufactured homes and factory-built housing" © where "We Provide, You Decide." © ## (Affordable housing, manufactured homes, reports, fact-checks, analysis, and commentary. Third-party images or content are provided under fair use guidelines for media.) (See Related Reports, further below. Text/image boxes often are hot-linked to other reports that can be access by clicking on them.)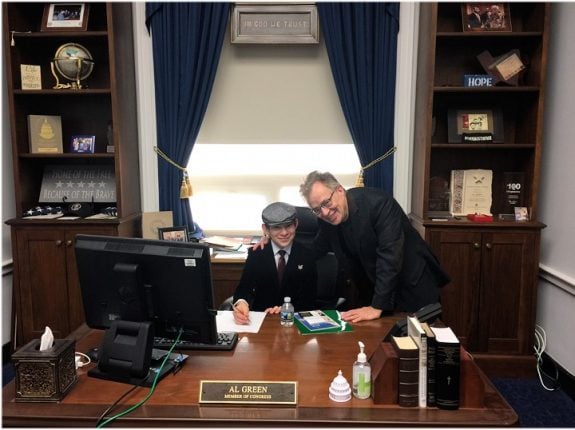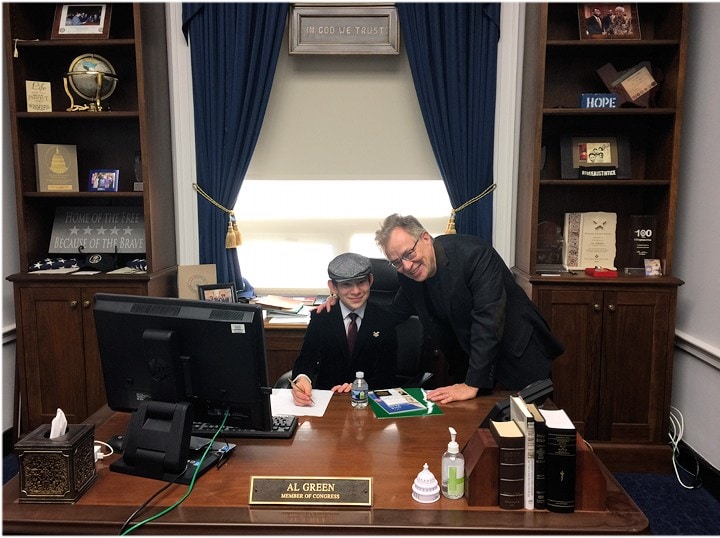 By L.A. "Tony" Kovach – for MHProNews.com.
Tony earned a journalism scholarship and earned numerous awards in history and in manufactured housing.
For example, he earned the prestigious Lottinville Award in history from the University of Oklahoma, where he studied history and business management. He's a managing member and co-founder of LifeStyle Factory Homes, LLC, the parent company to MHProNews, and MHLivingNews.com.
This article reflects the LLC's and/or the writer's position, and may or may not reflect the views of sponsors or supporters.
Connect on LinkedIn: http://www.linkedin.com/in/latonykovach
Related References:
The text/image boxes below are linked to other reports, which can be accessed by clicking on them.