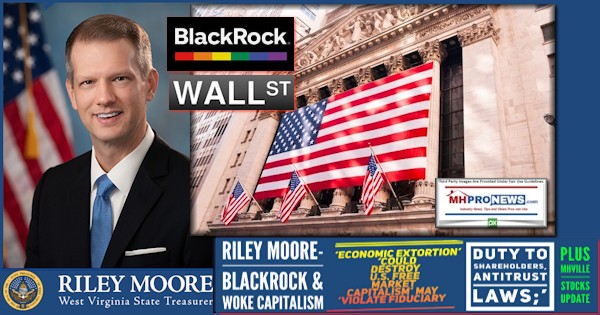 "Riley Moore is West Virginia's [WV] 25th State Treasurer and was elected in 2020. Born in Morgantown, Treasurer Moore started his career as a welder," says a page on that state's website. After taking on Blackrock and "woke capitalism" as WV Treasurer's, Moore is now planning a run for Congress where he wants to expand his pressure against that firm, and possibly others, which operate in manufactured housing and fit the description of a significant problem in U.S. economy and politics. Per the WV Treasurer's page on 11.29.2022, "He [Moore] received an undergraduate degree in Government and International Politics from George Mason University and a Master's Degree in Strategic Security Studies from the National Defense University at Fort McNair." Longtime readers of MHProNews/MHLivingNews will recall that BlackRock entered the manufactured home community sector as part of the huge private equity fund's seemingly ubiquitous investment strategy. For better or worse, BlackRock has been part of the industry's headlines ever since, including on the issue that Moore has raised.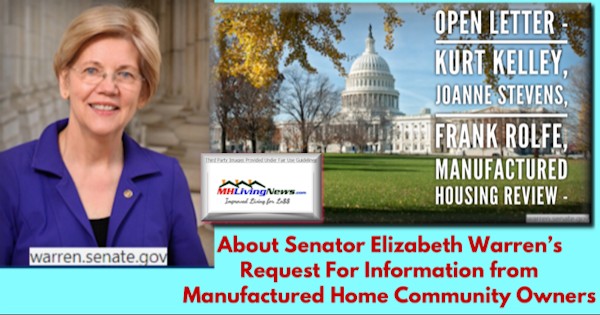 'Blackrock Weaponizing ESG'– State AGs Probe MHCommunities Owner, Private Equity Giant Blackrock on Possible Antitrust, Securities, Fiduciary Violations, See AGs' Document; plus MHStocks Update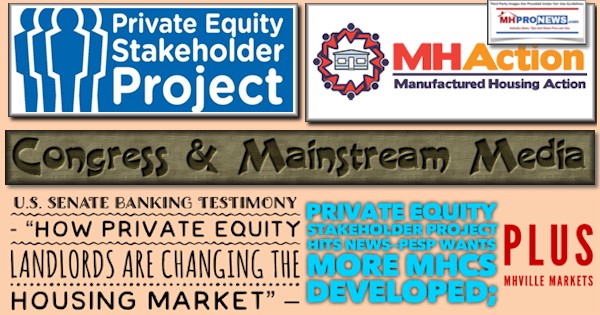 Note that several of the editorial concerns raised Moore mirror issues MHProNews has been raising for years. While it may seem like crony capitalist corruption has gotten a hall pass, and it has, there are also examples such as Moore's that clarify this point. Challenges to that corrupt collusion between public officials and private interests do occur. With that brief tee up, from the WND Newscenter to MHProNews is the following report.
WND MONEY
State treasurer who took on BlackRock plans crackdown on woke investing as congressman
It 'could end up destroying free market capitalism in the U.S.'
By WND News Services
Published November 29, 2022 at 11:37am
By Jack McEvoy
Daily Caller News Foundation
During his time as West Virginia State Treasurer, Riley Moore prioritized combating environmental, social and corporate governance (ESG) standards used by large asset managers and banks that diverted capital away from fossil fuels. Now as a candidate for Congress in 2024, Moore plans to push back against these investing strategies through national legislation if he is elected.
Moore has banned five major banks from doing business with West Virginia, claiming that the banks were boycotting fossil fuel companies in order to advance a green agenda, and formed a 15-state coalition, which represents over $600 billion in assets, that vowed to stop dealing with banks that impose "boycotts" on oil, gas and coal producers. Moore told the Daily Caller News Foundation that Congress needs to create safeguards to better protect Americans and the economy from the ESG investing policies of large financial institutions like BlackRock and Vanguard.
"In Congress, frankly, there hasn't been a concentrated effort to go after ESG," Moore said. "This will completely remake the U.S. economy if we don't stop it, and it could end up destroying free market capitalism in the United States."
Moore said that he would use the 1974 Employee Retirement Income Security Act (ERISA) to ensure that private pension managers solely prioritize maximizing returns for their clients. ERISA regulates private pension funds to protect employees and establishes standards of conduct for both employers and investment managers to ensure that they exclusively work to maximize financial return for pensioners.
In August, 19 Republican attorneys general accused money manager BlackRock, which holds nearly $8 trillion in assets, of using its control of state pension funds to pressure companies into adopting the firms' climate initiatives, which allegedly may have violated the firm's fiduciary duty to its clients.
Moore told the DCNF that Congressional authority would be needed to prevent rating agencies like S&P Global from giving ESG scores to states, which affect states' bond ratings and in turn their ability to borrow money for development projects. Although such ratings affect local governments, State Treasurers do not have the authority to stop rating agencies from using ESG scores to affect a state's bond rating.
"We are literally in an economic extortion situation where if we don't comply with S&P Global and their political objectives as it relates to ESG, it's going to cost us more money to build roads, schools and hospitals," Moore said.
Moore added that financial institutions' use of "proxy voting" needs to be investigated by Congress as it potentially violates firms' fiduciary duty to shareholders as well as federal antitrust laws. He noted that asset managers often have greater control over the direction of companies due to a larger share of voting power as shareholders who enlist firms to manage their funds cede their voting power to these asset managers.
"Their power comes from their voting power and the votes that they accumulate from the assets they manage, that's how they're able to change some board decisions as it relates to oil production at ExxonMobil or other energy companies," Moore stated. "You've got to address this proxy voting issue because we've ceded over a lot of our voice and vote to these massive asset managers."
Millions of shareholders invest in collections of ESG exchange-traded funds that are managed by financial institutions that can rack up proxy votes and use them to dictate high-level decisions within private companies, according to Moore. Moore also pointed out that two proxy advisors, which advise asset managers on voting proposals, Institutional Shareholder Services and Glass Lewis, account for nearly all proxy advising services, creating a duopoly and raising antitrust concerns.
Moore's campaign announcement came after West Virginia 2nd District Republican incumbent Alex Mooney announced his 2024 Senate campaign on Nov. 15. Mooney has endorsed Moore, touting his work as State Treasurer and decision to block several large "woke" banks from investing in the state.
"We need to focus on it because ESG investing has caused energy prices to go up … they have created artificial scarcity within the market," Moore said.
BlackRock declined to comment. Vanguard did not immediately respond to the DCNF's request for comment.
This story originally was published by the Daily Caller News Foundation. ##
Additional Information with More MHProNews Analysis and Commentary in Brief
Thanks in good measure to investors such as Warren Buffett/Berkshire Hathaway, William "Bill" Gates III, George Soros, BlackRock, BlackStone, Carlyle, Vanguard, and other large private equity funds, behind the veneer of what some may think of as 'normal' free enterprise lurks what Moore and others have warned about. Namely, a stealthy manipulation of the economic and political systems that underpin much of the U.S.A. These directly impact housing, including manufactured housing. To learn more, see the linked and related reports.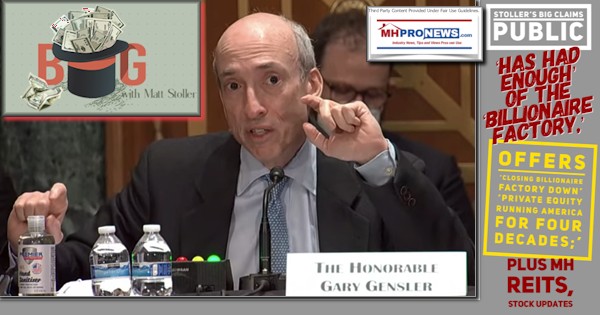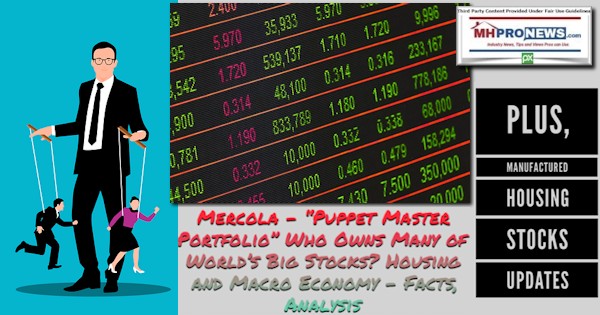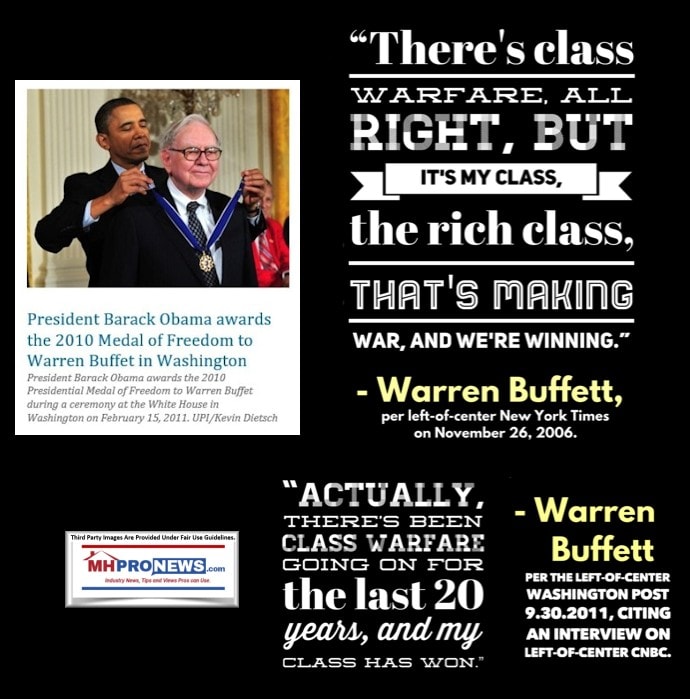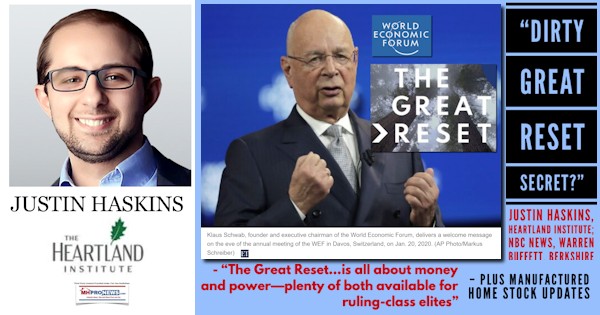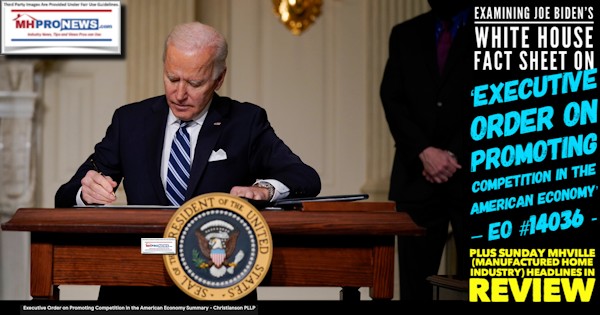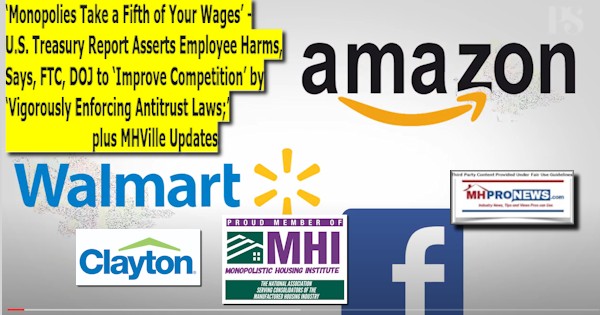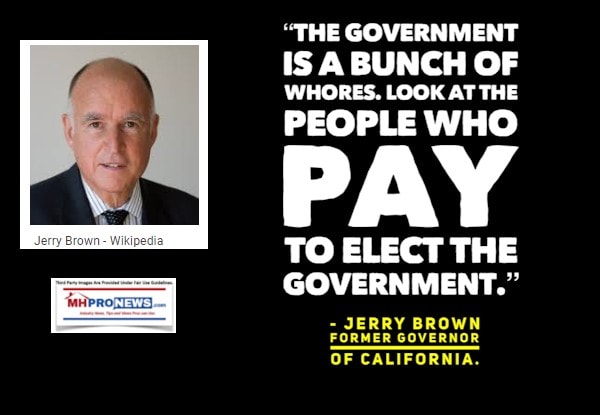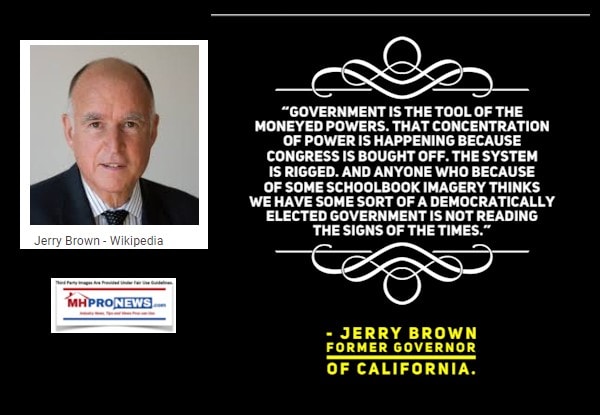 Daily Business News on MHProNews Markets Segment
The modifications of our prior Daily Business News on MHProNews recap of the recap of yesterday evening's market report are provided below. It still includes our signature left (CNN Business) and right (Newsmax) 'market moving' headlines. The macro market moves graphics will provide context and comparisons for those invested in or tracking manufactured housing connected equities.
In minutes a day readers can get a good sense of significant or major events while keeping up with the trends that are impacting manufactured housing connected investing.
Reminder: several of the graphics on MHProNews can be opened into a larger size. For instance: click the image and follow the prompts in your browser or device to OPEN In a New Window. Then, in several browsers/devices you can click the image and increase the size. Use the 'x out' (close window) escape or back key to return.
Headlines from left-of-center CNN Business – from the evening of 11.29.2022
Record loan limits
Aerial drone view of American suburban neighborhood at daytime. Establishing shot of America's Residential single family houses pattern, trees, street
High home prices push mortgage giants to raise limits to a $1 million for 2023
Exclusive: Bank of America CEO predicts two years of pain ahead in the housing market
Rail unions decry, businesses praise Biden's call for Congress to block strike
Railway union organizer has a message for Biden
American consumers got holiday shopping off to a strong start
US consumer confidence falls to lowest level since July
AMC Networks CEO steps down after less than three months
Is this the last Christmas for Sears?
In pictures: The rise and fall of Sears
Old buildings are pricey and inefficient to heat. This company has a solution
The crypto winter claims Bitfront exchange as its latest casualty
McDonald's is giving people the chance to win free food for life
Balenciaga sues company for $25 million over controversial campaign
A shopper visits Albertsons at 3901 Crenshaw Blvd on Friday, Oct. 14, 2022 in Los Angeles, CA.
There's a big problem with the Kroger-Albertsons supermarket merger
Salesforce Tower is seen from above in downtown San Francisco, California on February 6, 2019.
What the heck happened to Salesforce?
Snap demands employees work in office 80% of the time starting early 2023
COFFEE
Coffee is prepared at Vigilante Coffee, Wednesday, Sept. 1, 2021, in College Park, Md. A confluence of supply chain problems, drought, frost and inflation all point to the price of your cup of morning coffee going up. The tricky part is trying to figure when — and how much. A sustained drought followed by two July frosts blew a hole in Brazil's coffee output, sending futures contract prices for the popular Arabica bean to near seven-year highs.
Coffee prices are crashing. What it means for your cup of joe
Starbucks closes first location to unionize in Seattle
These are Starbucks' 25th anniversary holiday cups
Dunkin' is rolling out a new rewards program
Starbucks customers can now earn Delta SkyMiles
LAWSUITS
Containers of Kraft Heinz & Velveeta brand Shells and Cheese are seen in a supermarket in New York on Thursday, February 15, 2018.
Woman sues Kraft for $5 million over Velveeta microwave mac and cheese
Alex Jones must pay full damages award, judge rules
Elon Musk's $50 billion trial comes to an end
FTX investor sues Tom Brady and Gisele Bundchen
Shipping giant Maersk settles lawsuit filed by student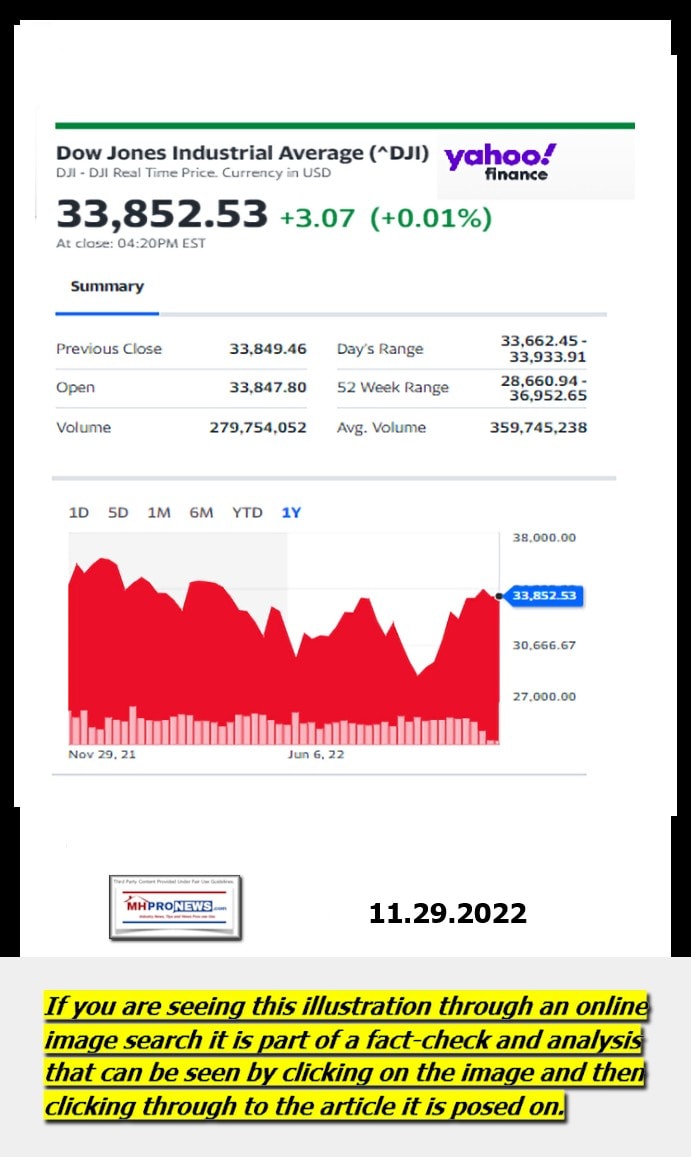 Headlines from right-of-center Newsmax 11.29.2022   
NATO Renews Membership Vow to Ukraine — a Line in the Sand for Moscow
Ukraine President Zelenskyy makes a virtual appearance at NATO's Parliamentary Assembly session in Spain earlier this month. (AP)
NATO doubled down Tuesday on its commitment to one day include Ukraine, a pledge that some officials and analysts believe helped prompt Russia's invasion this year. [Full Story]
Newsmax TV
Biggs: Lake Election Suit 'on Solid Ground'
Biggs: Lake Election Suit 'on Solid Ground' | video
Birx: Americans Need COVID Info, Not Mandates | video
Tenney: Biden Desperate With Air Marshals at Border | video
Rosendale: 'Change Status Quo' With Speaker | video
McCarthy: Dems Could Pick Speaker If GOP Isn't Careful | video
Ex-prosecutor Scharf: Defunding Puts Gun Rights Under Fire | video
Hinson: Venezuela Drilling a 'Slap' to US Producers | video
McCarthy: House GOP Must 'Work Together' | video
Mike Lindell: 'Big Holes in the Boat' at RNC | video
More Newsmax TV
Newsfront
Supreme Court Might Rule Against Biden on Immigration
The Supreme Court's conservative majority Tuesday indicated skepticism over a bid by President Joe Biden's administration to implement guidelines shifting immigration enforcement toward countering public safety threats…. [Full Story]
Amtrak Ridership Jumps by 10M
U.S. passenger railroad Amtrak said ridership jumped by more than 10 [Full Story]
Dick Morris: Defense of Marriage Act Is the Defense of Cowards Act
The Senate is about to vote on legislation codifying the Supreme [Full Story]
Related
Respect for Marriage Act Hurts Religious Groups |Platinum Article
Senate Moves Same-Sex Marriage Bill a Step Closer to Passage
Ruddy: What Really Happened on Election Day 2022
Demographics mean pure and simple that Republicans need to offer [Full Story]
DeSantis: 'Huge Mistake' If Apple Pulls Twitter from App Store
Florida Gov. Ron DeSantis has jumped into the fray of Republicans [Full Story]
Could Musk Create Legitimate TikTok Competitor?
The clock might be running out for TikTok. With officials in both [Full Story] | Platinum Article
Insiders: McCarthy 'Strong' Bet for Speaker's Job
The next speaker of the House will not be picked until January when [Full Story]
Navy Plans Hypersonic Upgrade for Controversial Destroyer
Navy planners hope to improve the odds against China and Russia by [Full Story] | Platinum Article
US Stocks Edge Lower in Unsteady Trading, Oil Prices Rise
Stocks edged lower on Wall Street in unsteady trading Tuesday [Full Story]
Uneasy Calm Grips Ukraine as West Prepares Winter Aid
An uneasy calm hung over Kyiv Tuesday as residents of the Ukrainian [Full Story]
Related
US to Grant $53 Million to Ukraine for Power Transmission
Russia Protests Pope Comments as Vatican Seeks to Mediate
NATO Ministers Meet to Drum up More Aid, Arms for Ukraine
Blinken to Announce Help for Ukraine's Power Transmission
Video Report: EU Commissioner Claims US Is Profiting From Ukraine Conflict
US Defeats Iran, Advances to Second Round at World Cup
The United States defeated Iran 1-0Tuesday on a first-half goal by [Full Story]
Don Lemon Rejects Idea of 'Liberal' CNN
CNN anchor Don Lemon disagreed that the network has altered its [Full Story]
US Considers Sending Patriot Missile Defense System to Ukraine
The U.S. government is considering sending the Patriot missile [Full Story]
Biden Meets With Congressional Leaders on Year-End Agenda
President Joe Biden mapped out an ambitious set of legislative [Full Story]
RNC Launching Review of GOP Midterm Performance
The Republican National Committee is starting a review of the party's [Full Story]
Scientists: 'Y' Chromosome Could Disappear Among Human Males Someday
University scientists in Japan recently published a paper claiming [Full Story]
Tiger Woods Hints at Retirement
Tiger Woods hinted his days playing competitive golf might be nearing [Full Story]
CDC: Over 6 Million Flu Cases Confirmed in US
The Centers for Disease Control and Prevention announced this week [Full Story]
Rubio: China's Reaction to Protests a 'Wake-Up Call'
Marco Rubio, R-Fla., said the Chinese Communist Party's (CCP) [Full Story]
Pentagon: China to Have 1,500 Nuclear Warheads by 2035
China is rapidly building its stockpile of nuclear warheads, [Full Story]
State Lawmakers Ranked 4th Most Liberal
The Center for Legislative Accountability released its annual [Full Story]
US Chamber CEO: We're Ready to Work With Divided Congress
Suzanne Clark, president and CEO of the U.S. Chamber of Commerce, [Full Story]
McCarthy to White House: 'Stop Picking on Elon Musk'
House Minority Leader Kevin McCarthy, R-Calif., warned the White [Full Story]
Iran Threatens Players, Families Before US World Cup Match: Report
The Iranian government has threatened families of its World Cup team [Full Story]
House to Vote Wednesday to Block Rail Strike
The U.S. House of Representatives plans to vote Wednesday to block a [Full Story]
Related
Top Railway Union Official: 'We Don't Want to Strike'
Biden Urges Congress to Pass Bill to Keep Trains Running |video
400 Groups Urge Congress to Block Rail Strike
England Census: Christians Minority; Non-religious Grow
Fewer than half the people in England and Wales consider themselves [Full Story]
Mentally Ill 'Involuntarily' Hospitalized in New York
A new directive to New York City agencies by Mayor Eric Adams will [Full Story]
Government to Backstop Mortgages of $1M-Plus for 1st Time
The federal government is about to backstop mortgages of more than $1 [Full Story]
Second Participant in Alzheimer's Drug Trial Dies of Brain Bleed
Two people have now died from brain hemorrhages that may be linked to [Full Story]
House Republicans Consider Delaying Pentagon Funding Until Next Year
House Republicans are considering an attempt to condition next year's [Full Story]
Rick Scott: 'New Wave' of Republicans Determined to Fight
Finance
Competitors Chip Away at Tesla's US EV Share
New electric vehicle models from multiple automakers are starting to chip away at Tesla's dominance of the U.S. EV market, according to national vehicle registration data…. [Full Story]
AMC Plans Significant Layoffs as CEO Steps Down
Recession May Force Fed Rate Cut in 2023: BofA
Twitter Stops Enforcing COVID Misinformation Policy
Cyber Monday Sets $11.3 Billion Record
More Finance
Health
Study Finds Potatoes Can Help You Lose Weight
A new study finds that despite their bad reputation, potatoes can be a party of a healthy diet. The lowly spud has been associated with weight gain and an increased risk for Type 2 diabetes. People with insulin resistance have been told to avoid eating potatoes. But a new…… [Full Story]
Birx to Newsmax: Americans Need COVID Info, Not Mandates
Twitter Stops Enforcing COVID Misinformation Policy
Long COVID Sufferers Face Skepticism and Stigma
When Stress Can Be Good for You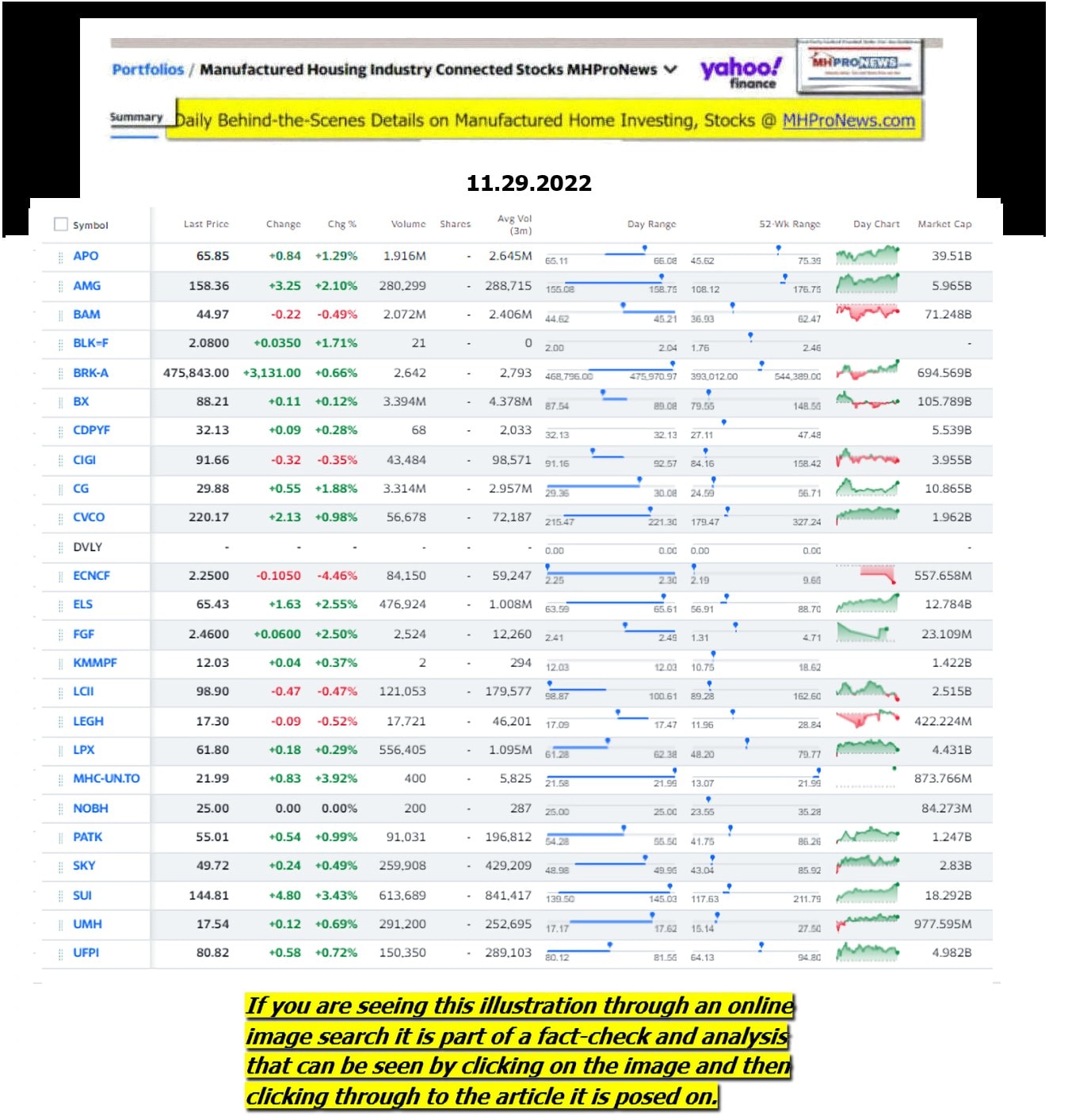 ===================================
NOTE 1: The 3rd chart above includes the Canadian stock, ECN, which purchased Triad Financial Services, a manufactured home industry lender
NOTE 2: Drew changed its name and trading symbol at the end of 2016 to Lippert (LCII).
NOTE 3: Deer Valley was largely taken private, say company insiders in a message to MHProNews on 12.15.2020, but there are still some outstanding shares of the stock from the days when it was a publicly traded firm.  Thus, there is still periodic activity on DVLY.
Note 4: some recent or related reports to the equities named above follow.
'Changes Will Benefit Customers,' Boost Sales-Legacy Homes CEO Duncan Bates – LEGH 'Delivered 22.5% Return on Equity in 1 Yr' – Corp Q3 2022 Insights, Analysis; plus MHVille REITs, Stocks Update  
'No Assurance Inflation Will Not Affect Our Future Profitability Financial Position'=Cavco Industries 10-Q, Solitaire Deal, More CVCO Data; Supreme Court Ruled-SEC Regs on False-Omitted Remarks
Skyline Champion Provides Quarterly Results, Adding Retail Centers, Improved Delivery Times-CEO Mark Yost Says 'Can Outperform Conventional Housing' Explored; Plus MHVille REITs, Stocks Update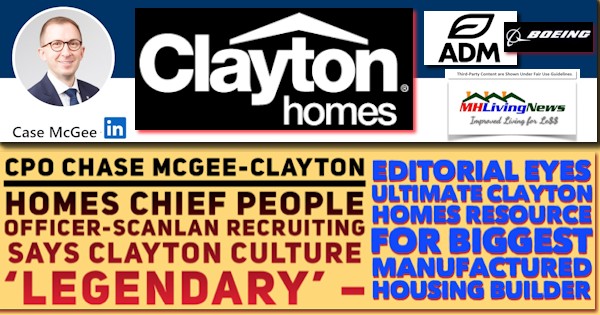 Triad Financial Services Q2-2022 FINANCIAL RESULTS, per ECN Capital – Several Bright Spots in Manufactured Home Market Highlighted, Including Communities, Retail, Land-Home, Floor; MHStocks Update
'Blackrock Weaponizing ESG'– State AGs Probe MHCommunities Owner, Private Equity Giant Blackrock on Possible Antitrust, Securities, Fiduciary Violations, See AGs' Document; plus MHStocks Update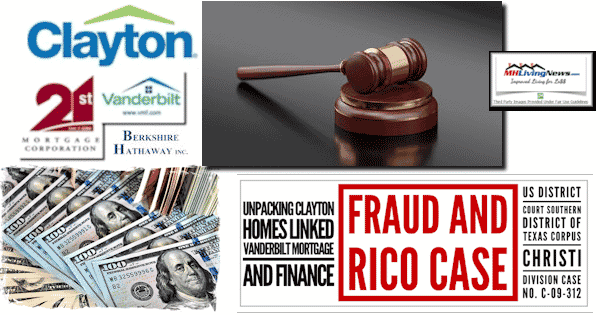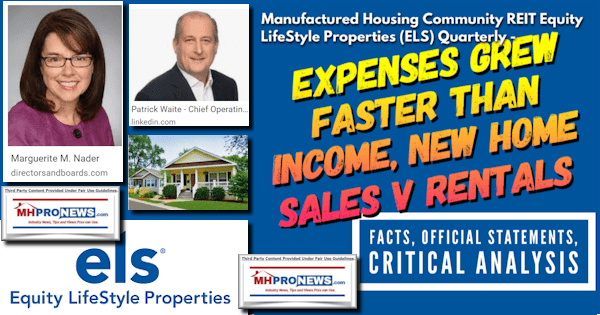 Manufactured Home Communities (a.k.a. 'Mobile Home Parks' – SIC) – Exploring UMH Properties; Fellow Manufactured Housing Institute Member Yes! Communities Suits and Settlements; plus MH Markets Updates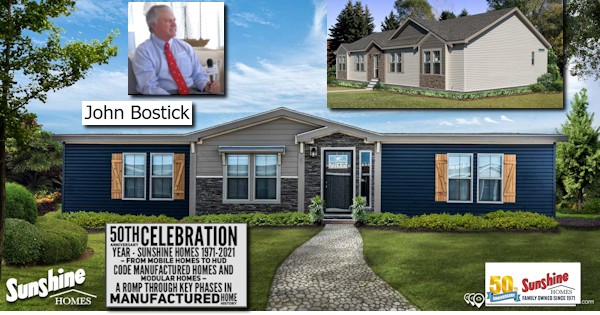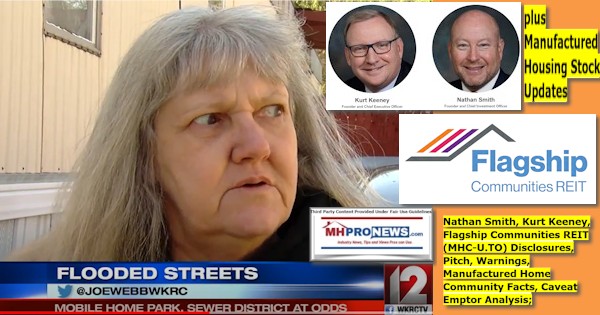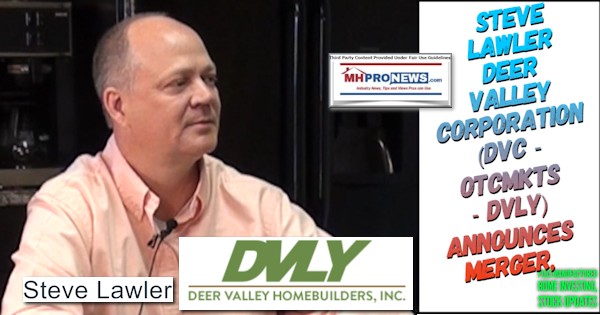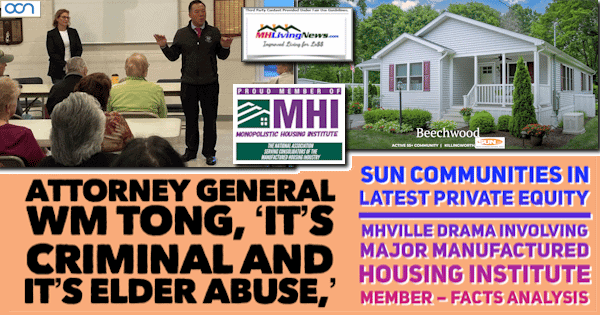 2022 …Berkshire Hathaway is the parent company to Clayton Homes, 21st Mortgage, Vanderbilt Mortgage and other factory-built housing industry suppliers.
· LCI Industries, Patrick, UFPI, and LP each are suppliers to the manufactured housing industry, among others.
· AMG, CG, and TAVFX have investments in manufactured housing related businesses. For insights from third-parties and clients about our publisher, click here.
Disclosure. MHProNews holds no positions in the stocks in this report.
· For expert manufactured housing business development or other professional services, click here.
· To sign up in seconds for our industry leading emailed headline news updates, click here.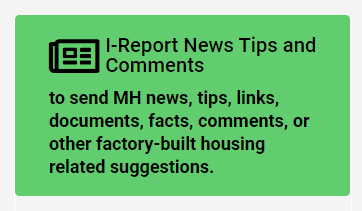 That's a wrap on this installment of "News Through the Lens of Manufactured Homes and Factory-Built Housing" © where "We Provide, You Decide." © (Affordable housing, manufactured homes, stock, investing, data, metrics, reports, fact-checks, analysis, and commentary. Third-party images or content are provided under fair use guidelines for media.) (See Related Reports, further below. Text/image boxes often are hot-linked to other reports that can be access by clicking on them.)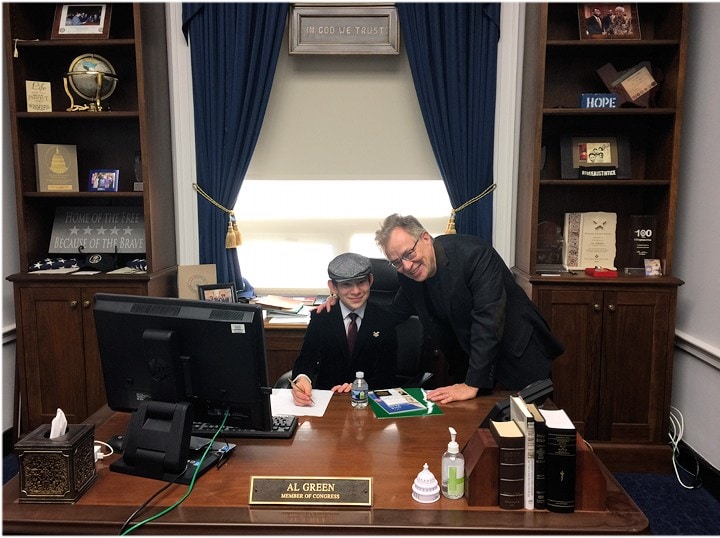 By L.A. "Tony" Kovach – for MHProNews.
Tony earned a journalism scholarship along with numerous awards in history. There have been several awards and honors and also recognition in manufactured housing. For example, he earned the prestigious Lottinville Award in history from the University of Oklahoma, where he studied history and business management. He's a managing member and co-founder of LifeStyle Factory Homes, LLC, the parent company to MHProNews, and MHLivingNews.com. This article reflects the LLC's and/or the writer's position and may or may not reflect the views of sponsors or supporters.
Manufactured Home Production Growth Continues in September 2022, per Manufactured Housing Association for Regulatory Reform-Added Facts, Analysis, plus MHVille REITs, MH Connected Stocks Update
Consumers 'Fears for the Future'-Mortgage Payments Surge Since 2021, Buyers Get Priced Out–Conventional Housing Woes are Manufactured Home Pro Opportunities; plus MHVille REITs, Stocks Update