While the conventional new and existing (resale) housing markets have tended to trend down for much of 2022, the Manufactured Housing Association for Regulatory Reform (MHARR) reports that new HUD Code manufactured home shipments have continued their year-over-year production rise. Citing officially collected data, the MHARR report is provided below. It will be followed by additional facts and information not found in their report. Note that similar facts from MHARR where in years gone by were provided by the Manufactured Housing Institute (MHI) too, but now someone has to pay to access it behind the MHI login. When MHARR, the RV industry, the National Association of Home Builders (NAHB), and the National Association of Realtors are among the trade association that provide such data free to the public, what is MHI's logic in denying it free access to the public of such insightful facts?
Those points noted, here is the MHARR report to MHProNews.
MH PRODUCTION GROWTH CONTINUES IN SEPTEMBER 2022
 Washington, D.C., November 3, 2022 – The Manufactured Housing Association for Regulatory Reform (MHARR) reports that according to official statistics compiled on behalf of the U.S. Department of Housing and Urban Development (HUD), HUD Code manufactured housing industry year-over-year production increased in September 2022. Just-released statistics indicate that HUD Code manufacturers produced 9,381 homes in September 2022, a 3.9% increase over the 9,025 new HUD Code homes produced in September 2021. Cumulative production for 2022 now totals 89,812 homes, a 13% increase over the 79,435 homes produced during the same period in 2021.
A further analysis of the official industry statistics shows that the top ten shipment states from the beginning of the industry production rebound in August 2011 through September 2022 — with cumulative, monthly, current year (2022) and prior year (2021) shipments per category as indicated — are:
The September 2022 data results in no changes to the cumulative top-ten shipment list.
The Manufactured Housing Association for Regulatory Reform is a Washington, D.C.-based national trade association representing the views and interests of independent producers of federally-regulated manufactured housing.
— 30 —
Manufactured Housing Association for Regulatory Reform (MHARR)
1331 Pennsylvania Ave N.W., Suite 512
Washington D.C. 20004
Phone: 202/783-4087
Fax: 202/783-4075
Email: MHARR@MHARRPUBLICATIONS.COM
Website: manufacturedhousingassociation.org
Additional Information with More MHProNews Analysis and Commentary in Brief
According to the U.S. Census Bureau is the following recently published manufactured housing data.
Average Sales Price of New Manufactured Homes
by Region and Size of Home
By Month of Shipment
(Dollars)
United States
Northeast
Total1
Single
Double
Total1
Single
Double
2022
 
 
 
 
 
 
May
124,900
85,800
159,200
121,500
82,100
148,500
April
132,000
83,100
168,000
128,900
87,200
154,700
March
129,200
87,300
156,600
117,900
97,400
145,300
February
128,000
87,700
156,300
130,600
76,000
152,700
January
122,500
84,600
152,800
120,600
85,900
141,800
Midwest
South
West
Total1
Single
Double
Total1
Single
Double
Total1
Single
Double
2022
 
 
 
 
 
 
 
 
 
May
112,300
83,600
148,800
124,400
85,900
162,400
142,000
91,900
156,100
April
110,400
80,500
147,800
132,100
83,500
169,900
155,400
82,400
176,600
March
118,500
90,000
154,200
127,400
85,200
154,400
156,100
89,800
171,600
February
115,900
82,400
155,500
126,300
89,500
155,000
150,100
85,100
163,600
January
108,300
82,800
145,400
122,700
85,400
153,300
140,800
80,700
161,000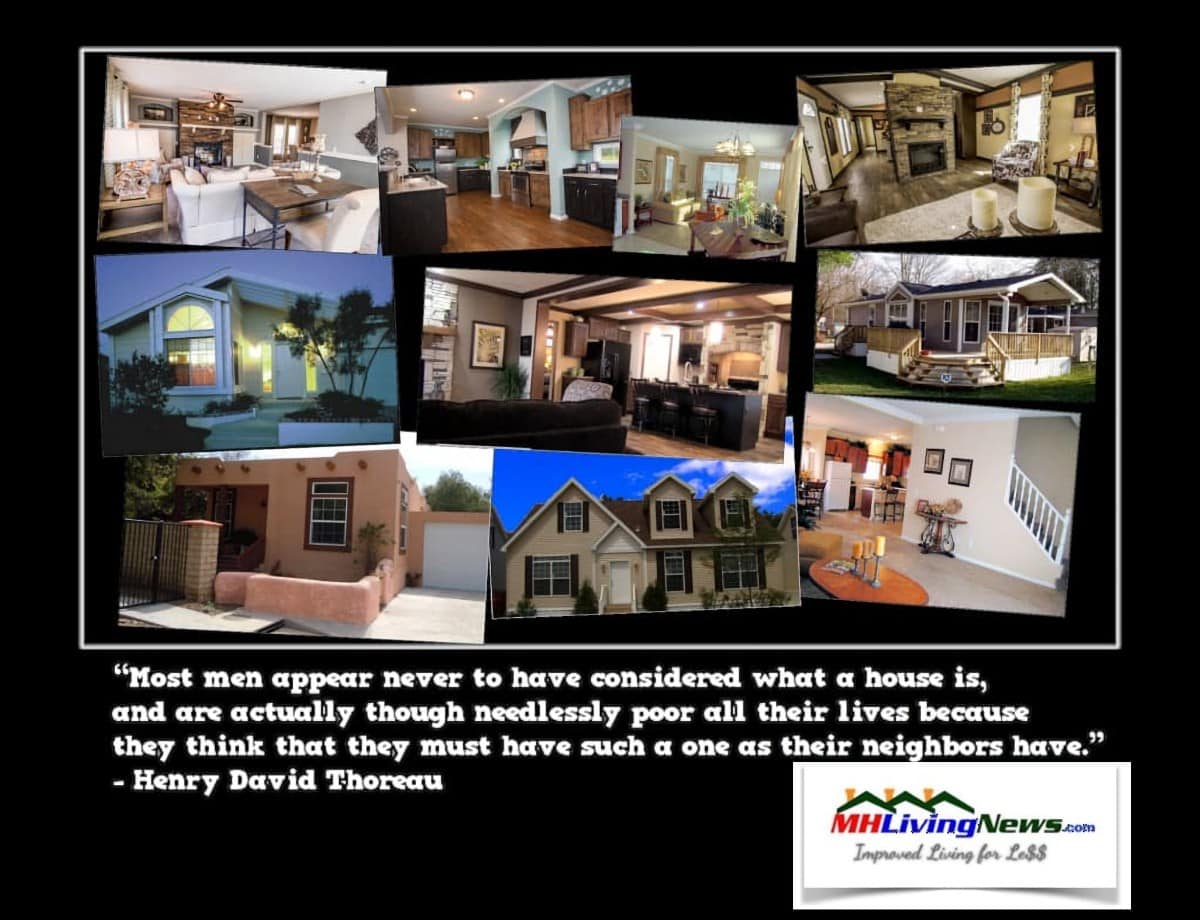 An array of reports in 2022 reveal that conventional housing has overall slowed down significantly in recent months.  The savings, 401Ks, and other investments of millions have been eroded to the tune of trillions of dollars.
$13 Trillion in U.S. Wealth Lost Hit 401Ks, Retirees, Middle Class – 'For Suburbanites Making $100,000, Nation's Economy 'Not OK' per RealClear; 'Gaslighting;' plus MHVille REITs, Stocks Update
The public's ability to access 'affordable' housing priced under $200,000 has been described as 'a myth' in many markets.
$200,000 'Starter Homes' Becoming 'a Myth' – Last 4 U.S. Cities Where Renters Can Buy a House, Other Higher Cost Housing Metro Data 'What a Difference 1 Month Makes' – plus MHVille Stocks Update
Those facts and evidence-based insights help shed light on why manufactured housing continues to grow.
That noted, while manufactured home sales and production have continued to grow, manufactured housing is not yet growing at the pace that would yield a swift return to 500,000+ annual new manufactured home shipments.  Yet, after being quietly slapped down for saying on camera during a video interview (shown below) with MHProNews that manufactured housing should 'grow slowly' – an outrageous, but in hindsight, revealing remark – prior Manufactured Housing Institute (MHI) president Richard "Dick" Jennison admitted that the industry's goal should be much higher than the last peak achieved in 1998.
Jennison said 500,000 was a reasonable goal. Because the industry exceeded that production level in the early 1970s, with a larger population and greater technology, certainly an even higher level of sustainable production is possible today.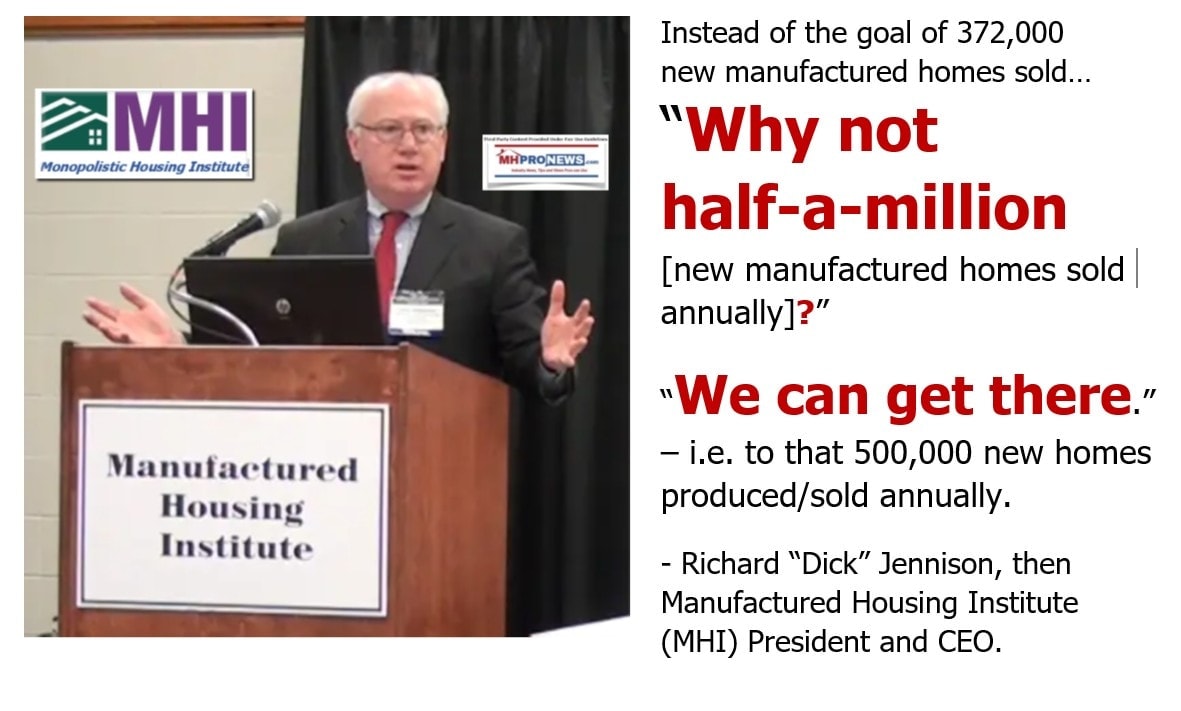 In that same address to dozens of industry members live at a Louisville Manufactured Housing Show, Jennison also praised MHProNews for our balanced reporting.
Furthermore, whether he meant that compliment to our publication or not, either one is telling.
An evidence-based case can be made that MHI palters, postures, projects, and proclaims – with words – that they are working for "all segments" of manufactured housing. But then MHI's leaders magically fail to do or achieve what common sense demands, and which their own leaders have said is attainable. Given that MHI leaders – on paper – agree with MHARR and the need for federal officials to implement good laws that are already in effect and have been for years, that begs the question. Why doesn't MHI do for manufactured housing what the Institute for Justice (IJ) is doing for tiny houses? For example, launching local lawsuits or pressing local jurisdictions for the rights that manufactured housing successfully worked to achieve in the days when MHI and MHARR teamed up to enact the Manufactured Housing Improvement Act of 2000? That obvious legal strategy of 'lawfare' is clearly being ignored by MHI. Why is that? Who does the status quo benefit?
MHI's New Research, Stockholm Syndrome, Chains of Habit, Defining Insanity, You Can't Make This Stuff Up = Manufactured Housing's Wacky Wednesday; plus MHVille REITs, Stocks Update
Institute for Justice (IJ) Prepares Litigation and Sues Jurisdictions to Protect Rights to Tiny Homes-Affordable Housing-Will Manufactured Housing Institute Follow Suit for Manufactured Homes?
Facts and evidence like the MHARR September production report, or other complimentary reported examples linked herein, ought to be spell boom days for manufactured housing. But that potential boom will only occur IF the industry's 'leaders' post-production trade group leaders were doing their claimed jobs properly. It is third-party researchers, like James A. Jim Schmitz Jr of the Minneapolis Federal Reserve that have spelled out the increasingly obvious examples of "sabotaging monopolies" that have kept manufactured housing underperforming.
'Affordable Homes for Low Income Must Produce in Factory,' 'Years to Unravel Sabotage,' Grad Students Interest in Manufactured Housing, Factory-Home Solutions; plus Sunday Weekly Headlines Recap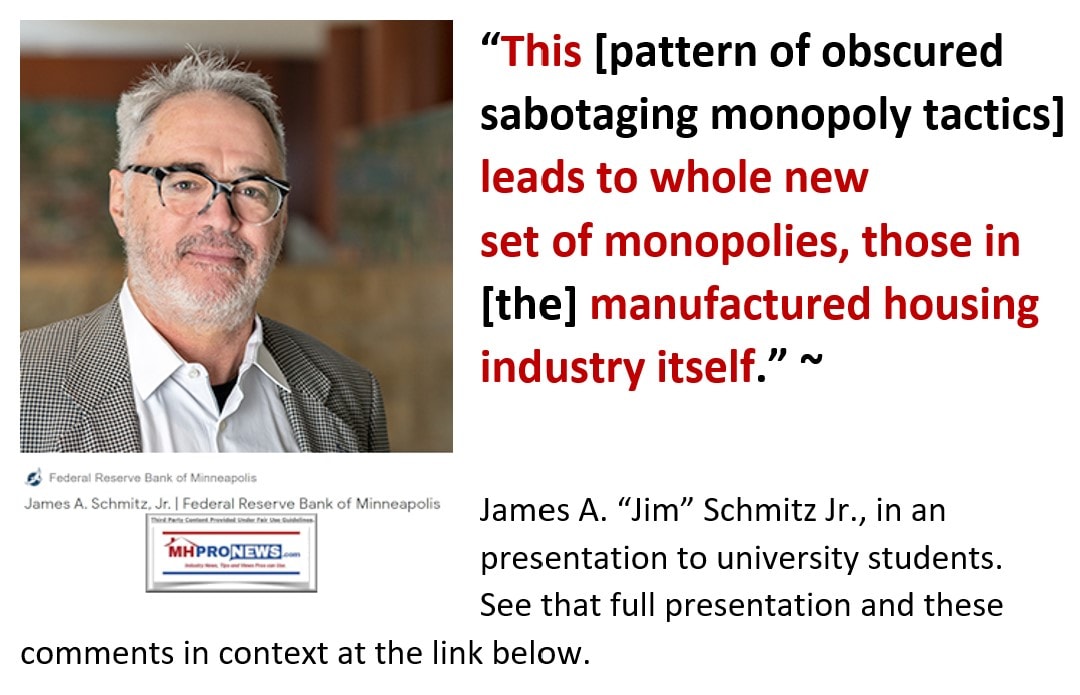 What are the reasons or apparent motivations for key MHI members to fail to act in a fashion that would cause manufactured housing to soar to the heights that Jennison admitted was possible?  In a word, consolidation.  That is what years of evidence and following the money trail points toward. If the industry were soaring, consolidation would be more difficult, if not impossible.
Cavco Industries Announces Planned Buyout of Manufactured Home Builder and Manufactured Housing Retailer Solitaire Homes, Official Statement and Information Beyond the New Release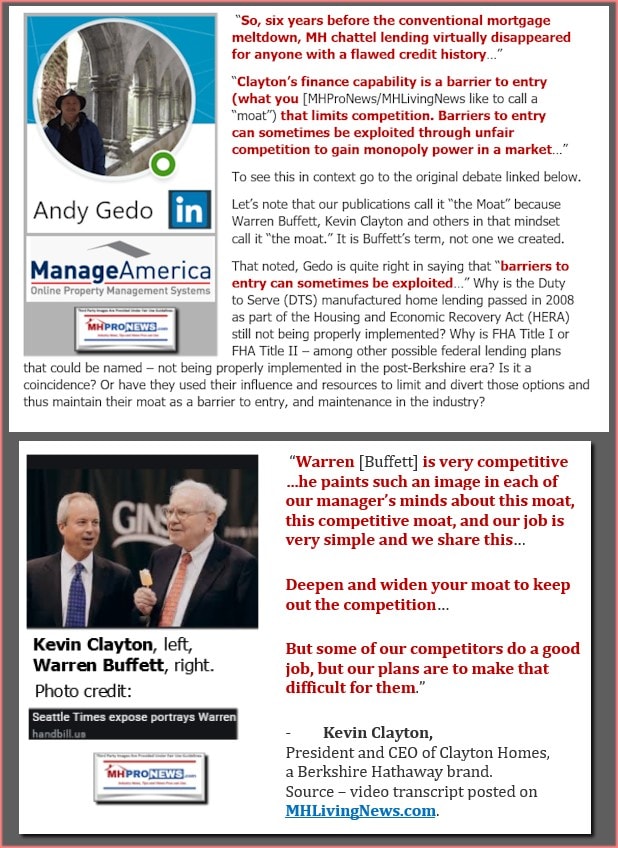 There is no known evidence that MHI is gearing up to team up with MHARR and sue to get the industry's rights fully and properly enforce.  With a possible wave election coming, and with Republican lawmakers pledging to do serious probes of issues that include problems caused by the purported tech monopolies. Monopoly power, in the sense used by Schmitz and his colleagues, is recognized as an issue by others too, well beyond the tech sector.  The Democratically run Biden White House may talk a good game, but as antitrust writer Matt Stoller pointed out recently, even the American Bar Association (ABA) has pointed said that the Biden antitrust efforts are 'all bark and no bite.'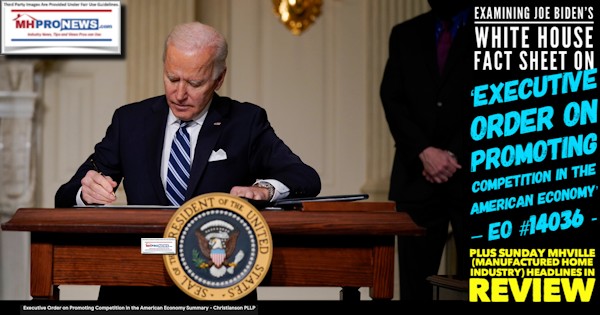 What these various facts imply, once assembled into a coherent picture is that Republicans have both been pulled and pushed into a position where they are embracing an Americans First policy.  That's not to say that the industry should not work with Democrats, of course that is prudent and good. But with Democrats obviously acting in ways that benefit the consolidators of other professions, not just manufactured housing, it is ever more apparent that voting Republican in 2022 and then pressing both parties in the aftermath of the midterms is the possible ticket for unlocking the good federal laws that have for too long been dormant.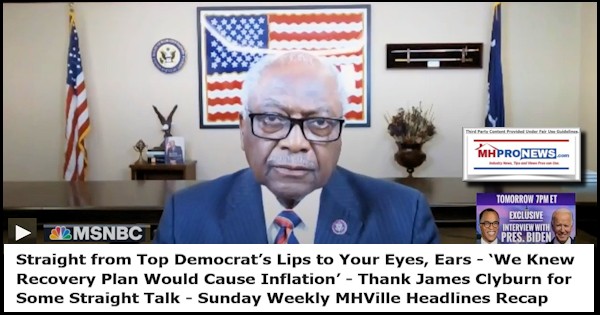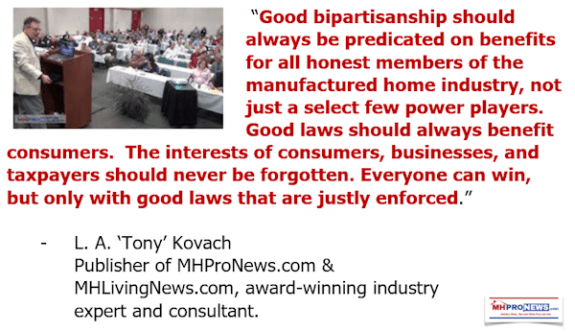 To veer back to more granular manufactured home facts, see the trends in manufactured housing detailed in last month's recap. That exclusive MHProNews report is linked below.
Facts, Facts, and More Facts on Manufactured Housing Production and Shipments for all 50 States – What Months of Data Reveal; plus Sunday Weekly MHVille Manufactured Home Pro Headlines Recap
Then ask yourself. Why is such information provided herein not found on other manufactured housing industry trade publications or bloggers sites? Is it any surprise that they are routinely in the MHI 'amen corner?'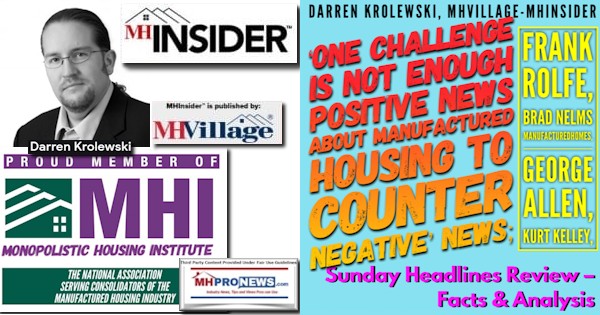 To learn more about from the only trade publications in MHVille (MHProNews.com/MHLivingNews.com) that dares pull back the veil that exposes MHI's amen corner even while MHI's leaders duck discussion of their performance.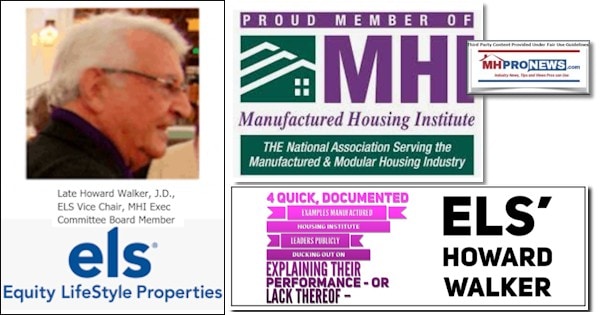 This third-party video calls to mind a question MHProNews has asked. What happened to MHI's talk about using Section 8 vouchers to sell more manufactured homes?
Can you hear the crickets?
Noting that not all news is 'fake news,' in an era when fake news is all too common, it is time to sift past the chaff, keep the pure wheat and then act prudently upon that evidence.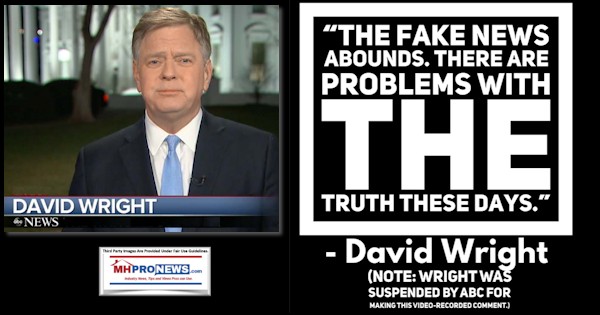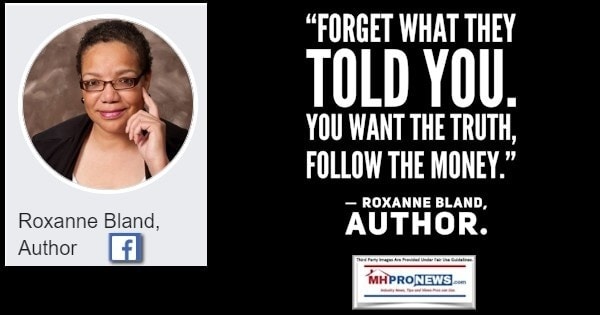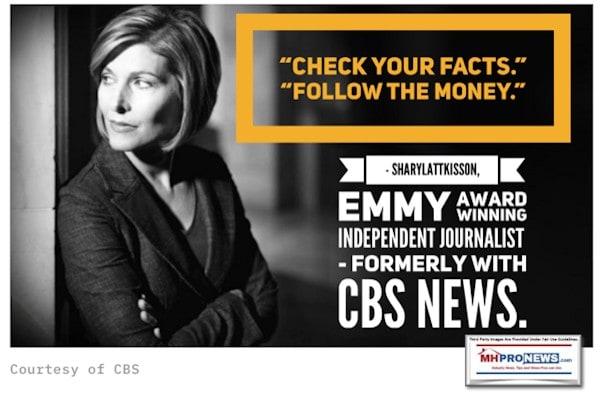 It is only by looking into the rear-view mirror consistently and persistently, while keeping current facts, events, and trends in mind that the truth begins to emerge.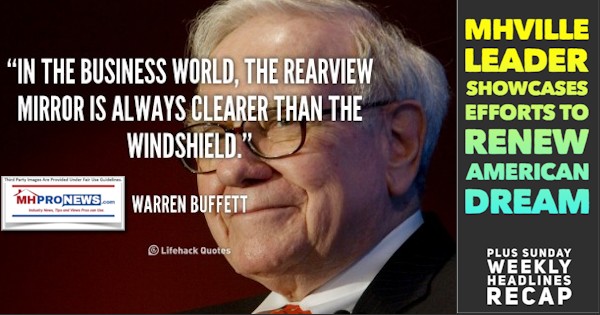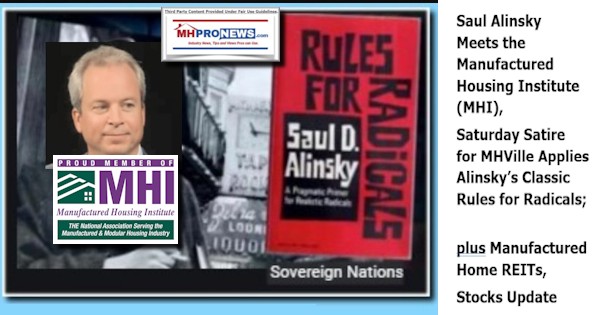 Manufactured Housing Institute Urges HUD, Federal Policy Support Preservation of Land-Lease Manufactured Home Communities – Explore MHI's 'Advocacy' for 'Mobile Home Parks' – Friday Facts and Follies
If you haven't voted early, do whatever it takes to lawfully vote on or before November 8, 2022. It may seem dark, but it is always darkest before the dawn. Oh, come the dawn of a new era for America and Manufactured Housing!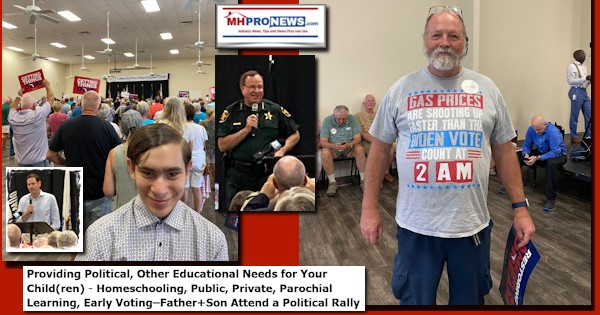 Daily Business News on MHProNews Markets Segment
NOTICE: Based on feedback, a modification of our Daily Business News on MHProNews recap of yesterday evening's market report is provided. It will still include our left (CNN Business) and right (Newsmax) 'market moving' headlines. The macro market moves graphics will provide context and comparisons for those invested in or tracking manufactured housing connected equities.
Reminder: several of the graphics on MHProNews can be opened into a larger size. Click the image and follow the prompts in your browser or device to OPEN In a New Window. Then, in several browsers/devices you can click the image and increase the size. Use the escape or back key to return.
Headlines from left-of-center CNN Business – from the evening of 11.3.2022
Under pressure
People ride an escalator while others stand at a mall during holiday season shopping in Brooklyn, New York, in December 2021.
Holiday sales will climb this year, but shoppers will lean on savings and credit to afford gifts
Shoppers are abandoning Wayfair
Lyft to lay off 13% of staff
First-time homebuyers are being shut out of the market like never before

Note: depending on your browser or device, many images in this report and others on MHProNews can be clicked to expand. Click the image and follow the prompts. For example, in some browsers/devices you click the image and select 'open in a new window.' After clicking that selection, you click the image in the open window to expand the image to a larger size. To return to this page, use your back key, escape or follow the prompts.

Mortgage rates dip back below 7%

Here's why 75% of likely voters think we are in a recession — even though we're probably not
Did Jerome Powell just bust the stock market rally?
Bank of England fights inflation with biggest rate hike in 33 years
What to look for in the last jobs report before the midterms
'It's taking longer than I thought': Why some jobs seekers can't find work
TikTok makes clear European data can be accessed by employees in China
The chicken sandwich isn't enough for Popeyes anymore
CNBC axes Shepard Smith's show amid 'strategic realignment'
RISK TAKERS These baristas are leading a nationwide campaign to unionize Starbucks. It came at a cost
The exterior of The Spheres are seen at the Amazon.com Inc. headquarters on May 20, 2021 in Seattle, Washington.
Amazon will pause corporate hiring for months
Jonathan Pryce as Prince Phillip, Imelda Staunton as Queen Elizabeth II and Claudia Harrison as Princess Anne in Season 5 of The Crown
Netflix just launched its cheapest plan — with a catch
Popeyes' classic chicken sandwich.
Here's how to get a free sandwich on National Sandwich Day
MARKETS
YOUR MONEY
What rising interest rates mean for you
How not to run out of money in retirement
What to know about this bond that pays nearly 7%
Stock picking isn't dead. But for most investors it might as well be
The IPO market has unraveled this year
JOB MARKET
Job seeker fills out paperwork while other potential employers talk during during a job fair at the Wyandanch Community Resource Center, in Wyandanch, New York, on September 30, 2022.
Why America's job market hasn't imploded

"In the business world, the rear-view mirror is always clearer than the windshield." – Warren Buffett. That begs a key question. Why don't more people LOOK at the rearview mirror so they can learn more about the patterns that influence what's ahead? Note: depending on your browser or device, many images in this report can be clicked to expand. or example, in some browsers/devices you click the image and select 'open in a new window.' After clicking that selection, you click the image in the open window to expand the image to a larger size. To return to this page, use your back key, escape or follow the prompts.

The number of job openings rose unexpectedly in September, despite the Fed's aggressive actions

More good news for workers is bad news for the Fed
Employers kept hiking workers' wages last quarter
Many employers will soon have to advertise salaries
Headlines from right-of-center Newsmax 11.3.2022
Ex-officials: Biden 'Perverted' Trump Homeland Security Branch
Onetime Trump administration officials say Biden's White House is exploiting the Cybersecurity and Infrastructure Security Agency formed in 2018 under President Donald Trump to improve cybersecurity defenses to curb speech it considers dangerous on social media and surveil Americans. [Full Story]
The 2022 Elections
Ohio Dem Tim Ryan Blasts Own Party Over Lack of Support
Hillary Clinton to Stump for Dems at 11th Hour
Bolduc Campaign: N.H. Senate Candidate Dodges Punch
Trafalgar Poll: Bolduc Leads N.H. Dem Sen. Hassan by 1 Point
Georgia Polls: Herschel Walker Leads Sen. Warnock in Tight Race
Emerson/Hill Poll: Oz Up 2 Points on Fetterman
Georgia Poll: GOP Gov. Kemp 7 Points Up on Stacey Abrams
O'Rourke Tops Abbott in Fundraising for Texas Governor's Race
RNC Wins Wisconsin Election Lawsuit

In instances such as Apollo, Berkshire Hathaway, Blackstone or others, manufactured housing may only be part of their corporate interests. Note: depending on your browser or device, many images in this report and others on MHProNews can be clicked to expand. Click the image and follow the prompts. For example, in some browsers/devices you click the image and select 'open in a new window.' After clicking that selection you click the image in the open window to expand the image to a larger size. To return to this page, use your back key, escape or follow the prompts.

GOP's Brad Raffensperger: Abrams' Voter-Denial Claims 'Silly'

More The 2022 Elections
Newsmax TV
Senate Hopeful O'Dea: Voters Sick of Biden, Bennet | video
McMorris Rodgers: Spokane Suffering From High Crime | video
Warner: Putin's Nuke Threats Sign He's Losing | video
Warner: Elon Musk Depends on China Communists' 'Largesse'
Cotton: White House Attempting to 'Silence Dissent' | video
Comer: GOP-led House Would Probe Hunter Biden | video
Texas DPS Official: Border Policies Led to El Paso Violence | video
More Newsmax TV
Newsfront
US Easing Opioid Rules, Saying Legal Crackdown Fuels Illegal Epidemic
U.S. health officials issued new recommendations Thursday to relax restrictions for doctors prescribing opioids for pain, despite the risk of addiction. The Centers for Disease Control (CDC) revised principles issued in 2016 in an attempt to curb the opioid overdose epidemic…… [Full Story]
Stocks Close Lower on Fed Rate Hike Worry
S. stocks closed lower for a fourth consecutive session on Thursday [Full Story]
Economist Jordan to Newsmax: Companies Bolting From California
Economist John Jordan, who's on the board at the Hoover Institution, [Full Story] | video
Ex-officials: Biden Admin 'Perverted' Trump DHS Branch
Former Trump administration officials say the Biden administration is [Full Story]
Dershowitz: Expose Lies About Paul Pelosi Attack
The time has come for the leadership of both parties to condemn and [Full Story]
Related
Unmonitored Capitol Police Cameras Caught Pelosi Break-In
Hillary Clinton: GOP Rhetoric a 'Threat to the Heart of Our Democracy'
Man Accused of Attacking Paul Pelosi on a 'Suicide Mission'
Capitol Police Chief Calls for Resources After Pelosi Attack
Sununu Pushes Back at CNN Host Trying to Blame GOP for Pelosi Attack |video
3rd Term for China's Xi Marks 'Extraordinarily Dangerous Time'
Under President Xi Jinping's decade-long reign, China has become a [Full Story] | Platinum Article
Israeli PM Lapid Concedes Election to Netanyahu
Israeli Prime Minister Yair Lapid on Thursday conceded defeat to [Full Story]
Related
Final Tally Shows Clear Netanyahu Win in Israeli Election
Russians Building 'Unknown Premises' at Zaporizhzhia
Occupying Russian forces are building an "unknown premises" on the [Full Story]
Related
Russians Try to Subdue Ukrainian Towns by Seizing Mayors
WH: North Korea Sending Artillery to Russia for War With Ukraine
Tom Cotton: US Will Support Ukraine in New Congress |video
Ukrainian Steel Company Saves American Jobs
Zelenskyy: 'I Hope Israel Will Help Us' Amid Russian-Iranian Cooperation
Grain Shipments Resume as G7 Vows Winter Help for Ukraine
California Gov. Newsom Pauses $1B in Homelessness Spending
California Gov. Gavin Newsom said Thursday he will delay $1 billion [Full Story]
Yeshiva University Forms LGBTQ Club Amid 'Pride' Legal Battle
Yeshiva University, the country's flagship Jewish university, has [Full Story] | Platinum Article
Legislators' Security in Question After Pelosi Attack
Members of Congress are calling for increased security after the [Full Story]
US Chamber Backs Its CEO, Despite Kevin McCarthy's Demands to Oust Her
The U.S. Chamber of Commerce is standing by its president and CEO [Full Story]
Trump: Impeach McConnell on Debt Ceiling Collusion
Former President Donald Trump on Wednesday accused Senate Minority [Full Story]
Twitter Blue Check Subscriptions Might Start Next Week
Twitter, now owned by billionaire Elon Musk, could start selling blue [Full Story] | video
Related
Warner to Newsmax: Elon Musk Depends on China Communists' 'Largesse'
Twitter's Blue Check: Vital Verification or Status Symbol?
Elon Musk Plans to Cut Half of Twitter Jobs: Report
With Majority, House GOP Will Probe Biden Admin COVID Response, Origins
House Republicans plan to investigate the Biden administration's [Full Story]
Under Biden, America's Oil Reserves Drop to Lowest Levels Since 1984
America's oil reserve has shrunk to its lowest level since 1984 under [Full Story]
30-Year Mortgages Back Under 7 Percent, for Now
The average long-term U.S. mortgage rate dipped back under 7% this [Full Story]
College Removes American Flags from Dorm Window, Allows Pride Flags
Trinity College in Connecticut last week removed two versions of the [Full Story]
Bezos Sued by Former Housekeeper for Alleged Racial Discrimination
Amazon CEO Jeff Bezos is being sued by his former housekeeper for [Full Story]
WH Chief of Staff Ron Klain: US Not in Recession
White House Chief of Staff Ron Klain insisted Thursday the U.S. is [Full Story]
Video Report: Tudor Dixon Works to Finish Line in Mich.
Newsmax election correspondent Tom Basile reports Thursday on "Wake [Full Story] | video
Israel Counts Last Votes as Netanyahu's Majority Firms Up
Israeli election officials were tallying the final votes from [Full Story]
Video Report: Netanyahu Already Fast-Tracking Govt |video
Trump Associate Kash Patel to Testify in Documents Probe
Kash Patel, a one-time aide to former President Donald Trump, will [Full Story]
Video Report: Russia Recruiting Afghan Mercenaries
Afghan special forces who previously served alongside U.S. troops are [Full Story] | video
Pope Unable to Walk Around Papal Plane Due to Knee Pain
Pope Francis' knee pain was so bad on the way to Bahrain on Thursday [Full Story]
US Weekly Jobless Claims Fall; Layoffs Pick Up
The number of Americans filing new claims for unemployment benefits [Full Story]
Bank of England Makes Historic 0.75 Percent Rate Hike
The Bank of England raised interest rates to 3% on Thursday from [Full Story]
CBS, Moonves Fined $30.5 Million for Insider Trading
CBS and its former president, Leslie Moonves, will pay $30.5 million [Full Story]
Powerball Prize Up to $1.5B, 3rd-Largest Ever in US
The bad news is that no one won Wednesday night's huge $1.2 billion [Full Story]
Montana AG Demands YouTube 'Restore' Gun Videos It Removed
Montana Attorney General Austin Knudsen is asking YouTube to "stop [Full Story]
Poll: Americans Want Race Out of College Admissions
Americans, by wide margins, want colleges not to consider race when [Full Story]
More Newsfront
Finance
Tesla's California EV Market Share Slips
Tesla's dominant market share of the electric vehicle market in California slipped again this year, according to Reuters' calculations based on government data from January to September, as rivals up their game…. [Full Story]
Warner Bros Discovery Quarterly Revenue Falls
Grain Shipments Resume as G7 Vows Winter Help for Ukraine
Gucci Owner Kering in Advanced Talks to Buy Tom Ford
Kroger, Albertsons Unions Urge FTC to Block Merger
More Finance
Health
Science Proves Laughter Really is the Best Medicine
You will rarely hear a doctor say, "Get a good belly laugh and call me in the morning." But research shows that a giggle or two can help you lose weight, reduce stress, boost your immune system and more. According to the Journal of Neuroscience, laughter releases endorphins…… [Full Story]
US Easing Opioid Rules, Saying Legal Crackdown Fuels Illegal Epidemic
Half of Americans Over 50 Are Now Caregivers
Simple Lifestyle Changes Can Slash Your Dementia Risk by 40%
Deer-Car Collisions Increase When Daylight Saving Time Ends
===================================
NOTE 1: The 3rd chart above includes the Canadian stock, ECN, which purchased Triad Financial Services, a manufactured home industry lender
NOTE 2: Drew changed its name and trading symbol at the end of 2016 to Lippert (LCII).
NOTE 3: Deer Valley was largely taken private, say company insiders in a message to MHProNews on 12.15.2020, but there are still some outstanding shares of the stock from the days when it was a publicly traded firm.  Thus, there is still periodic activity on DVLY.
Note 4: some recent or related reports to the equities named above follow.
Cavco Industries Announces Planned Buyout of Manufactured Home Builder and Manufactured Housing Retailer Solitaire Homes, Official Statement and Information Beyond the New Release
Triad Financial Services Q2-2022 FINANCIAL RESULTS, per ECN Capital – Several Bright Spots in Manufactured Home Market Highlighted, Including Communities, Retail, Land-Home, Floor; MHStocks Update
'Blackrock Weaponizing ESG'– State AGs Probe MHCommunities Owner, Private Equity Giant Blackrock on Possible Antitrust, Securities, Fiduciary Violations, See AGs' Document; plus MHStocks Update
Truist, Other Investors Increase Multi-Million Dollar Stakes in Legacy Housing Corporation (LEGH), Corp Update by CEO Duncan Bates, with Added Facts, Analysis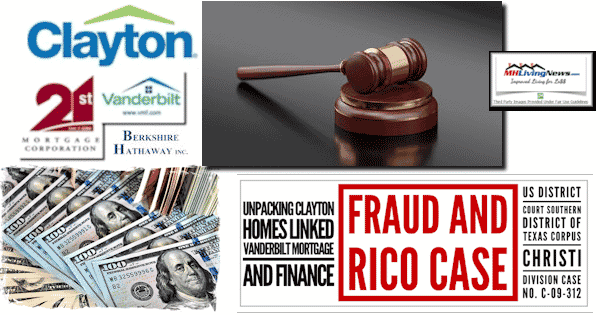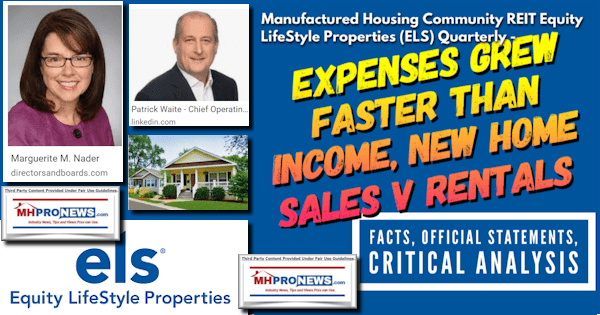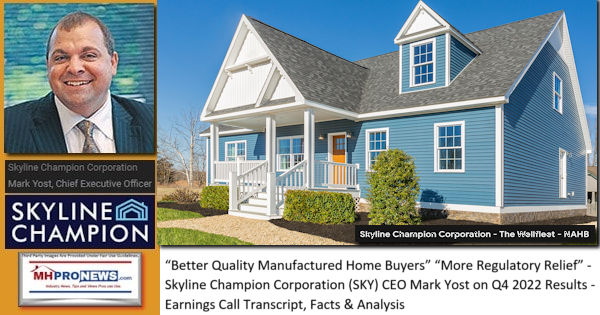 Manufactured Home Communities (a.k.a. 'Mobile Home Parks' – SIC) – Exploring UMH Properties; Fellow Manufactured Housing Institute Member Yes! Communities Suits and Settlements; plus MH Markets Updates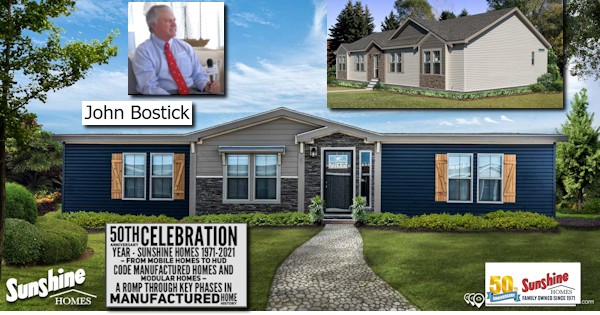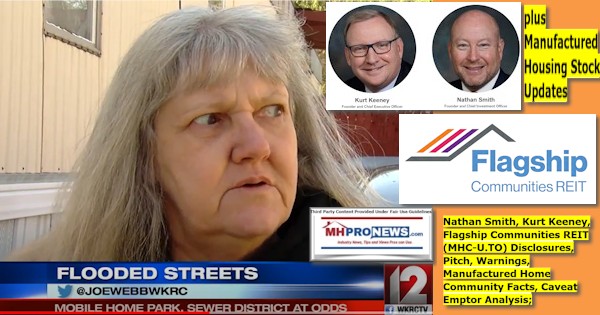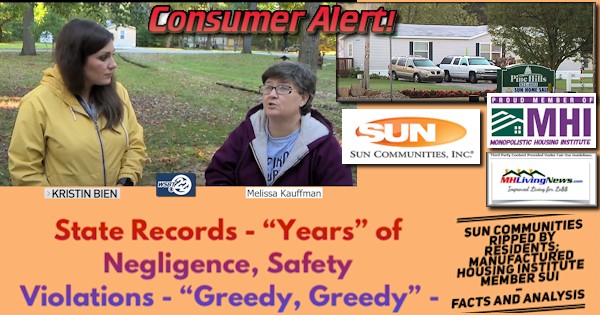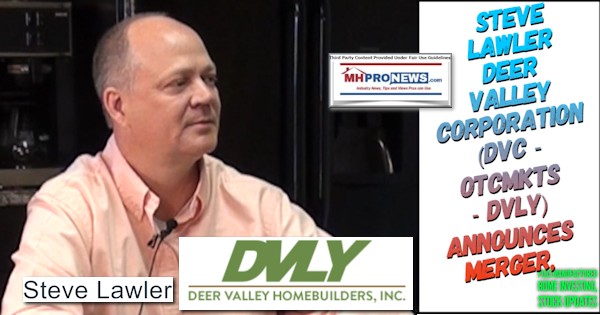 2022 …Berkshire Hathaway is the parent company to Clayton Homes, 21st Mortgage, Vanderbilt Mortgage and other factory-built housing industry suppliers.
· LCI Industries, Patrick, UFPI, and LP each are suppliers to the manufactured housing industry, among others.
· AMG, CG, and TAVFX have investments in manufactured housing related businesses. For insights from third-parties and clients about our publisher, click here.
Disclosure. MHProNews holds no positions in the stocks in this report.
· For expert manufactured housing business development or other professional services, click here.
· To sign up in seconds for our industry leading emailed headline news updates, click here.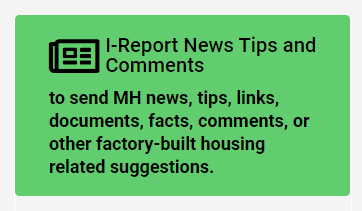 That's a wrap on this installment of "News Through the Lens of Manufactured Homes and Factory-Built Housing" © where "We Provide, You Decide." © (Affordable housing, manufactured homes, stock, investing, data, metrics, reports, fact-checks, analysis, and commentary. Third-party images or content are provided under fair use guidelines for media.) (See Related Reports, further below. Text/image boxes often are hot-linked to other reports that can be access by clicking on them.)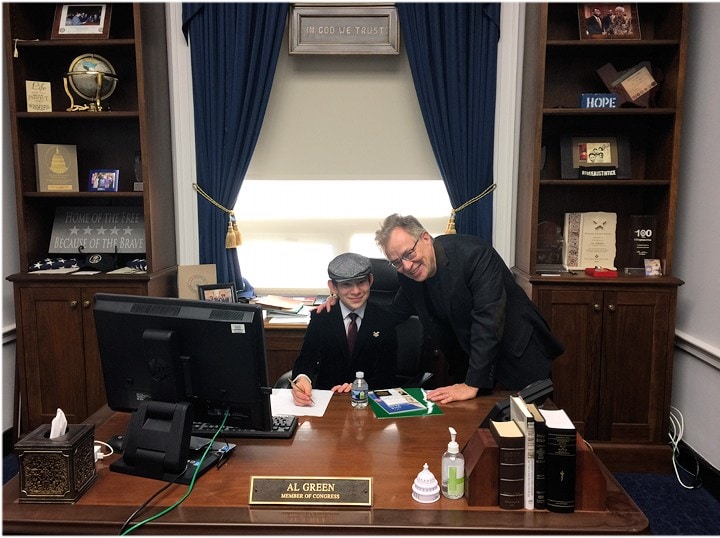 By L.A. "Tony" Kovach – for MHProNews.
Tony earned a journalism scholarship along with numerous awards in history. There have been several awards and honors and also recognition in manufactured housing. For example, he earned the prestigious Lottinville Award in history from the University of Oklahoma, where he studied history and business management. He's a managing member and co-founder of LifeStyle Factory Homes, LLC, the parent company to MHProNews, and MHLivingNews.com. This article reflects the LLC's and/or the writer's position and may or may not reflect the views of sponsors or supporters.
Factual and Viewpoint Insights from August 2022 in MHVille Manufactured Housing Pros, Public Officials, Investors, and Curious People Seeking Affordable Manufactured Home Knowledge and Trends