If it was supporters of only one side of the two major U.S. parties that made certain claims, it would be understandable when numbers of Americans might question a 'single source' allegation. That noted, concerns about powerful corporate and billionaire 'elites' wielding outsized influence-to-significant control over the levers of information, capital access, and political power are increasingly found from among Democratic-leaning and Republican-favoring figures. What MHLivingNews and/or MHProNews reported in recent years is increasingly being said by leaders from across the left-right spectrum in the U.S.A., albeit they do so in their own words. Mocked by some, but undeterred in providing facts, evidence, and common-sense analysis about increasingly obvious powers that be flexing their muscle over American politics raised by MHProNews/MHLivingNews in recent years has stood the test of time. For instance, reports from 5 years ago are routinely as insightful now as they were when first published. Why? Because following the evidence, known facts, and applying simple logic routinely produces understanding that some others apparently don't want revealed because it could upset their self-serving agendas. Why are such charade-like games played? Apparently because sometimes people think that the plain truth won't give them what they want.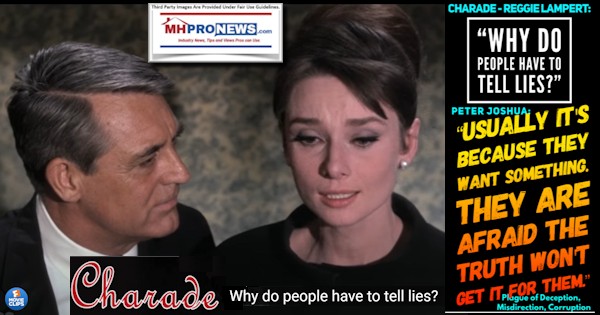 Against that backdrop are the following reports, which will be followed by additional information with more MHProNews analysis and commentary for this installment of "New Through the Lens of Manufactured Homes and Factory-Built Housing" © where "We Provide, You Decide." ©
The Daily Business News on MHProNews real estate investment trusts (REITs), so-called 'mobile home park investing,' manufactured home production, factories, retailers, suppliers, finance, brokers, connected stocks report with left-right headlines recap round out today's report.
With that outline, the first of a series of third\-party reports, this first one is from the WND NewsCenter to MHProNews. Notice: while the headlines may risk triggering some reader, keep in mind that those headlines are bolstered by facts and evidence in the respective report that have routinely been confirmed from sources across the left-right divide. It is only by understanding an all-too-often obscured reality – and then taking the steps needed to challenge and change the status quo – that authentic solutions to sometimes multi-decade problems can emerge.
By contrast, failing to peer into these realities will tend to maintain the status quo at a time when surveys reveal that some 80 percent of Americans agree that the U.S.A. is on the 'wrong track.' Supportive evidence to some of WND's claims will follow their report.
While WND has focused recently on evidence from 2000 Mules and related issues connected to the Zuckerberg funded efforts in 2020 and since, there are other pieces of evidence that election integrity investigators and advocates have pointed to, some of which are found in the report linked above.
WND
Leftists reveal long-game scheme to take over elections
2020 experiment with voting influence proved successful
By Bob Unruh
Published November 3, 2022 at 5:32pm
Leftists orchestrated a massive nationwide effort during the 2020 election to influence America's voting results – for the benefit of Democrats.
It worked this way: Mark Zuckerberg handed over $400 million plus in cash to a couple of foundations which then wrote checks to local election officials to help them deal with the election process.
The result was that those officials often used the money to recruit voters from Democrat districts, providing ballot drop boxes to those communities and more.
Analysts have said that almost without question changed the winner of the 2020 race from President Trump to Joe Biden.
Now a report at The Federalist explains that was just the start.
Victoria Marshall, in the report, explained after the influence operation was revealed, "Some 24 states listened to their constituents' concerns and passed bans or restrictions on private funding of election offices. Six Democrat governors, however, vetoed such legislation, including the key swing states of Pennsylvania, Wisconsin, Michigan, and North Carolina."
But she said the efforts at "private infiltration" of election offices "is still ongoing."
"The Center for Tech and Civic Life (CTCL) was one of two left-leaning nonprofit groups that funneled roughly $328 million from the Chan Zuckerberg Initiative to government election offices – particularly blue counties of key swing states – to help fund Democratic get-out-the-vote efforts, buy election equipment, and instate other election shakeups deemed 'necessary' under the cover of the Covid-19 'emergency.' Such a massive influx of private funding into government election offices was unprecedented, and it arguably swung the election in then-candidate Joe Biden's favor."
The report said that CTCL supported "nearly 3,000 departments" during 2020, but has a goal of infiltrating more than "8,000 local election departments by 2026."
That is according to a report from the Foundation for Government Accountability.
The report elaborated, "Multiple emails between election officials in Lehigh County, Pennsylvania, and CTCL focus on the latter's new project, the U.S. Alliance for Election Excellence, a coalition of leftist nonprofits focused on infiltrating local election offices under the guise of bolstering election security."
Those offerings include things like, "Election Infrastructure Initiative Partner Toolkit" and "Redistricting Resources for Election Officials," the report said.
The report charged, "By purporting to beef up election security, what CTCL really means is employing the same tactics used in 2020 to undermine election integrity laws and practices that ensure free and fair elections."
It also noted that CTCL now is lobbying the federal government to be given taxpayer money to use on its partisan agenda.
"In the Lehigh County emails, CTCL officials thank the county administrators for signing a letter to Congress asking for $5 billion for election infrastructure that includes voting machines, ballot verification technology, 'upgrading voter registration databases' and local election management systems, and 'strengthening cybersecurity,'" the report said.
Such agendas "should concern every American," the report said. ##
WND EDITOR'S NOTE: Leftwing billionaire George Soros bankrolls everything evil – most recently the 75 pro-criminal "Soros district attorneys" who have transformed America's most dynamic cities into degraded, crime-infested hellscapes of skyrocketing violent crime. Soros also funds drug legalization, euthanasia, open borders, globalism, Black Lives Matter, "defunding the police," devaluing America's currency and destroying her sovereignty. But why?
Whistleblower magazine reveals and explores the stunning truth: Soros, an atheist, literally says he's "some kind of god," obsessed with re-creating the world in his image. Here are a few actual quotes from Soros: "If truth be known, I carried some rather potent messianic fantasies with me from childhood…" "It is a sort of disease when you consider yourself some kind of god, the creator of everything, but I feel comfortable about it now since I began to live it out." "You know, in my personal capacity I'm not actually a selfless philanthropic person. I've very much self-centered." "I am kind of a nut who wants to have an impact." "Next to my fantasies about being God, I also have very strong fantasies of being mad. … I have a lot of madness in my family. So far I have escaped it."
Except he hasn't "escaped it." …Soros [and his allies are]… imposing his insanity on America. See Soros and the leftwing world he has created and funded as never before in "THE BILLIONAIRE WHO THINKS HE'S 'GOD': Why George Soros is obsessed with destroying America." ##
In pondering that WND Editor's note, keep in mind what Berkshire Hathaway billionaires Warren Buffett and Charlie Munger plainly told CNBC in 2021.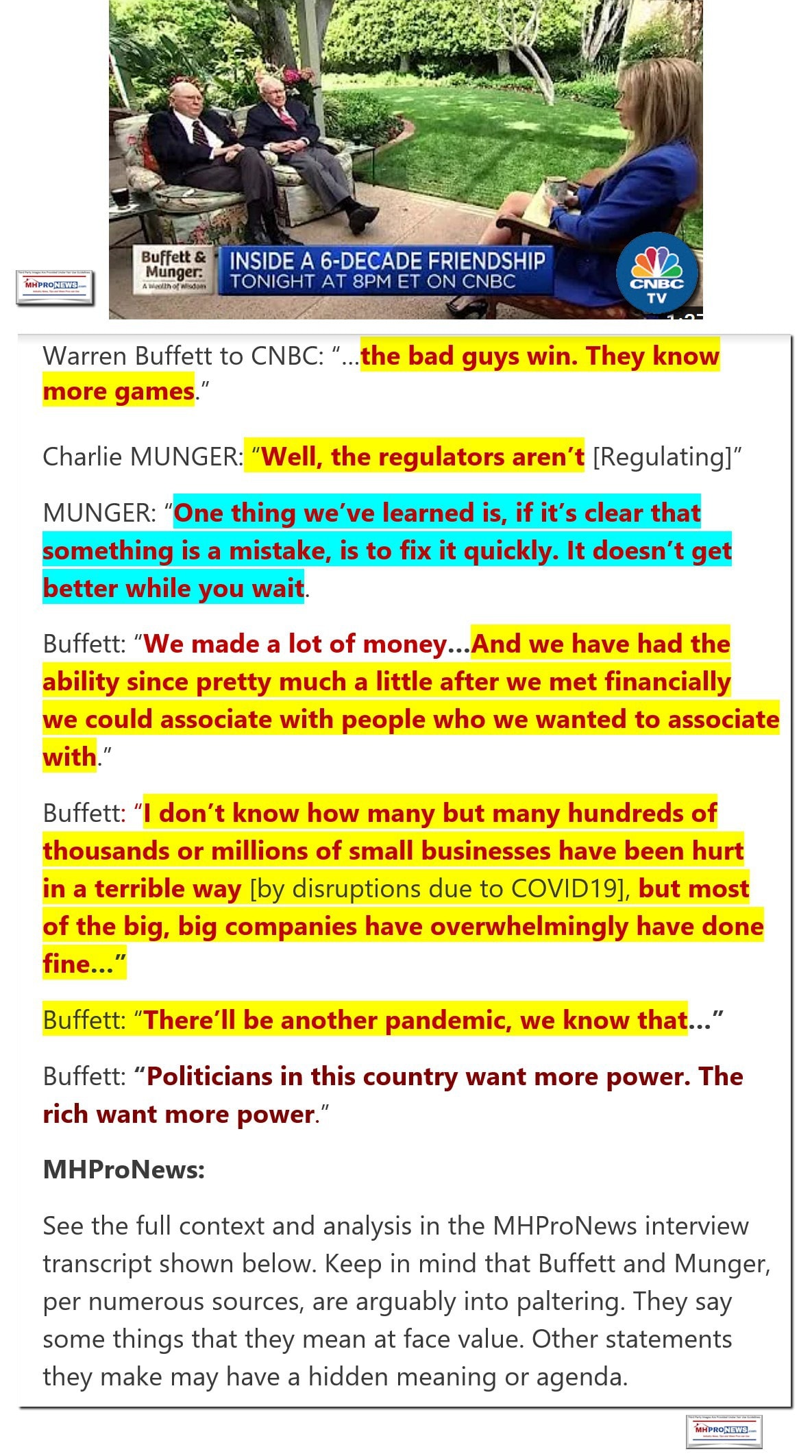 That remark by Buffett about wanting more power only confirmed what he was previously reported to have said years before, per the left-leaning New York Times, the left-leaning Washington Post, and other sources.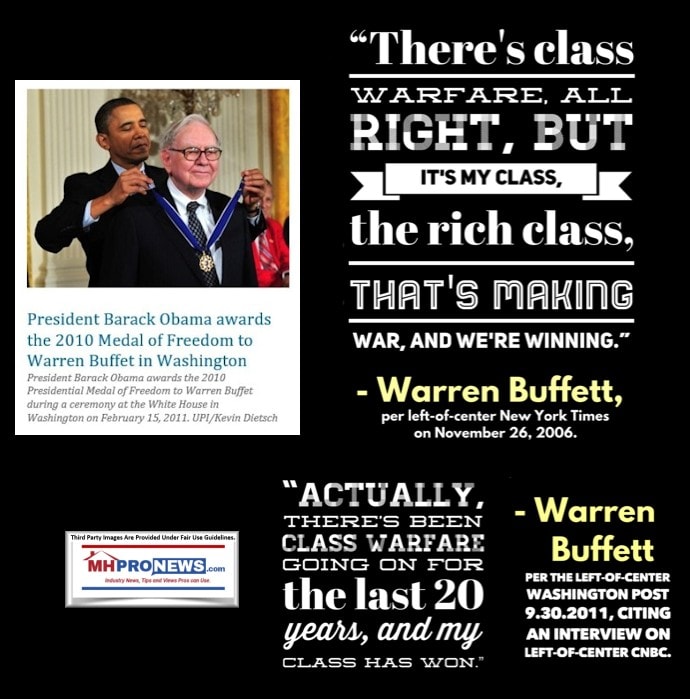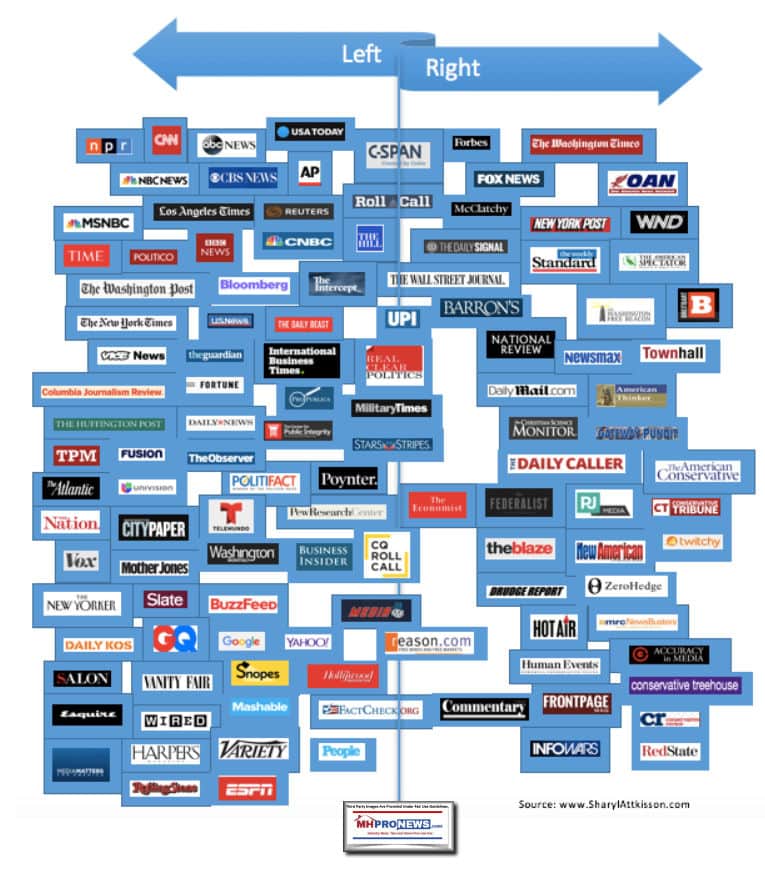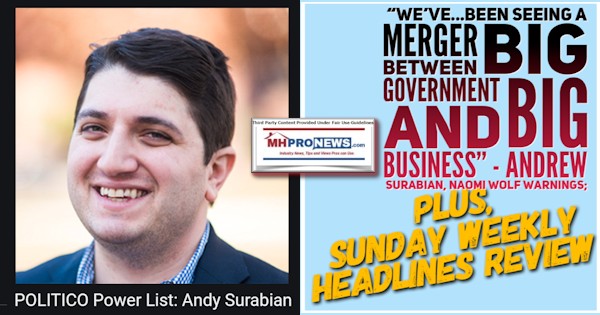 Next up is this report from the WND NewsCenter provided to MHProNews.  Note that reports like this should not be meant to dissuade voting. Quite the opposite is arguably warranted. How so? For instance, several processes have been put into motion to make the election more secure in 2022 than it apparently was in 2020. Additionally, there is only so much voter fraud possible before it becomes mathematically obvious which reveal and thus foil the attempted fraud.
So, the combination of election integrity steps and high voting totals are keys to making substantive change in the 'wrong track' course of U.S. politics possible.
To support that notion, in an email from Senator Ron Johnson's (WI-R) team to MHProNews was the following on 11.4.2022. The highlighting is added by MHProNews for emphasis, but the text is as in the original message.
"With just 4 days until Election Day, the Republican National Committee just secured a big VICTORY for Election Integrity and the courts confirmed that the American People have a right to have confidence in election results.
The RNC sued Green Bay and won, marking their 75th case of Election Integrity litigation so far this cycle. Poll watchers were being blocked from observing the absentee voting process, a clear violation of existing state election laws.
We must fight for election integrity in EVERY state to ensure that voters have confidence in their elections." Those points made, here is the WND's report.
House GOP looking into 12 alarming election 'irregularities'
Working to pre-empt problems that were found in 2020 procedures
By WND Staff
Published November 3, 2022 at 7:27pm
There are a dozen election irregularities that GOP members of the U.S. House are reviewing already.
At least a dozen.
Just the News reports that GOP members apparently were stung during 2020 through reacting slowly to rule changes made by Democrats late in the election process.
So "House Republicans led by Rep. Rodney Davis (R-Ill.), the ranking member of the House Administration Committee, have peppered state and local officials with letters ahead of the Nov. 8 midterm elections demanding redress of prior failures and preventive measures to preempt problems on Election Day."
Hogan Gidley, of the Center for Election Integrity at America First Policy Institute, told the John Solomon Reports podcast anticipating election problems and preparing for them is key to security.
During the 2020 election local and state elections officials randomly violated – or changed – state laws regarding mail-in ballots, drop boxes and more.
At that time, people in nursing homes who were designated not mentally competent to cast ballots, suddenly regained their thought processes that allowed them to cast ballots.
Further, two major influences on the election each now are considered to likely have changed the winner from President Trump to Joe Biden. First was Mark Zuckerberg's $400 million plus used to recruit voters from Democrat strongholds, and the second was the FBI's decision to lobby social media companies to suppress damaging information about Biden, days before the vote.
Gidley explained to Just the News, "Once that ballot goes to the machine, it's over. You can't put that toothpaste back in the tube … you can't put the ballot back in the envelope and try and interpret what someone was thinking when they voted."
Just the News then listed "12 of the top election integrity concerns" for GOP House members.
First was private funds being used in election influence operations, like the "Zuckerbucks" from 2020. Then too there were concerns over poll books that "were inoperable for an extended period of time" during 2022 primaries.
Third was the "voter education" agenda in Georgia, which taught a partisan view of various election procedures, followed by worries over illegally tabulated ballots during primaries, also in Georgia.
Next up was a concern out of New Jersey about whether voters were being allowed one, and only one ballot, and a situation in Oregon where tens of thousands of ballots had "blurry barcodes" and could not be counted.
In Colorado, which has abandoned ordinary election procedures and runs all balloting by mail, which is more susceptible to fraud, there were 30,000 voter registration notices sent to noncitizens by the state's election official, a Democrat.
Others included the estimated 63,000 erroneous ballots sent out in Arizona, voter registrations sent to dead people in Texas, ballots that were not counted in Harris County, Texas, a mail-in coding error on 16,000 ballots in Pennsylvania and whether federal agencies, under Biden's executive order, are inappropriately trying to interfere with or influence election results by recruiting voters in Democrat communities. ##
The final third-party report for today is the following from the WND NewsCenter to MHProNews.
WND
'Orwellian': Academics team up to expose 'Great Reset'
18 intellectuals show globalist plan can't be dismissed as mere 'conspiracy theory'
By Art Moore
Published October 22, 2022 at 2:18pm
When concerns were raised in 2020 regarding a plan by the World Economic Forum called the "Great Reset Initiative" to use the pandemic to accelerate globalism, establishment media mocked critics as addled conspiracy theorists.
But the initiative is spelled out in WEF founder Klaus Schwab's book "COVID-19: The Great Reset" and demonstrated in President Biden's adoption of the globalist organization's "Build Back Better" plan.
Now, 18 prominent academics and intellectuals have spelled out their concerns about the plan in essays compiled by author and researcher Michael Walsh in a volume titled "Against the Great Reset," reports Just the News.
Stanford historian Victor Davis Hanson, in an essay titled "The Great Regression," points out the "Orwellian philology" of the words "Great" and "Reset."
He writes:
Assume the worst when the adjective "great" appears in connection with envisioned fundamental, government-driven, or global political changes. What was similar between Lyndon Johnson's massively expensive but failed "Great Society" and Mao's genocidal "Great Leap Forward" was the idea of a top-down, centrally planned schema, cooked up by elites without any firsthand knowledge, or even worry, how it would affect the middle classes and poor. So often, the adjective "great" is a code word of supposed enlightened planners for radical attempts at reconstruction of a society that must be either misled or forced to accept a complete overhaul.
Hanson notes that Barack Obama used the word "reset" in his foreign policy initiatives. When Schwab uses the word, the historian writes, he presumes that "all that came before was flawed … and all that will follow, we are assured, will not be so defective."
The bureaucrats and technocrats who attend WEF's elite Davos conferences in Switzerland, warns Hanson, do not trust the ability "of elected leaders and legislatures of Western constitutional governments to solve problems independently."
Canadian financier and newspaper publisher Conrad Black warns in his essay "The War on Capitalism" that the idea of "stakeholder capitalism" espoused by WEF amounts to collectivism.
At the 2021 Davos meeting, a Fortune 500 CEO affirmed WEF's assertion that "capitalism as we have known it is dead."
Marc Benoiff, the CEO of Salesforce, which is regarded as a pioneer of cloud computing, said the "obsession" with "maximizing profits for shareholders alone has led to incredible inequality and a planetary emergency."
"Stakeholder capitalism," according to WEF and its allies, means that rather than pursuing profits, companies would "pursue the wellbeing of all people and the entire planet."
Ahead of the January meeting, Schwab published an op-ed about the need for a "Davos Manifesto" for "a better kind of capitalism."
"Business leaders now have an incredible opportunity. By giving stakeholder capitalism concrete meaning, they can move beyond their legal obligations and uphold their duty to society," the WEF founder wrote. "They can bring the world closer to achieving shared goals, such as those outlined in the Paris climate agreement and the United Nations Sustainable Development Agenda. If they really want to leave their mark on the world, there is no alternative."
Other contributors to "Against the Great Reset" include Michael Anton, Roger Kimball, Jeremy Black, Richard Fernandez, David P. Goldman, Salvatore Babones, Alberto Mingardi, Douglas Murray, James Poulos, Harry Stein, John Tierney, Janice Fiamengo and the late Angelo Codevilla. ##
Additional Information with More MHProNews Analysis and Commentary in Brief
Once more, MHProNews has been publishing reports in recent years that are de facto cautionary tales against the Great Reset, using sources across the left-right divide, that include the WEF itself.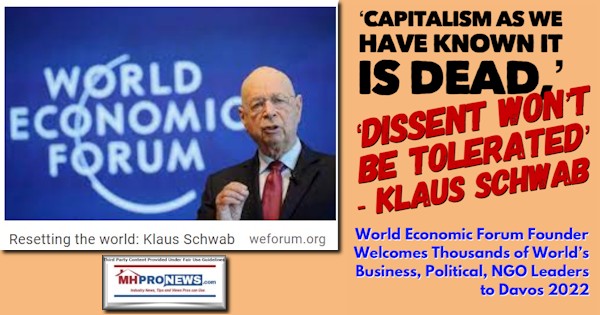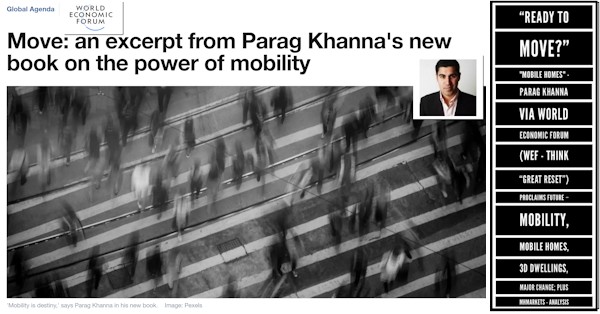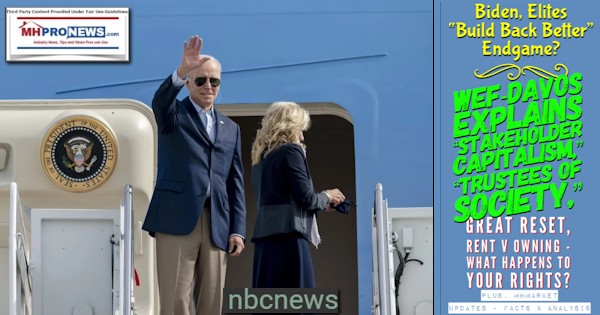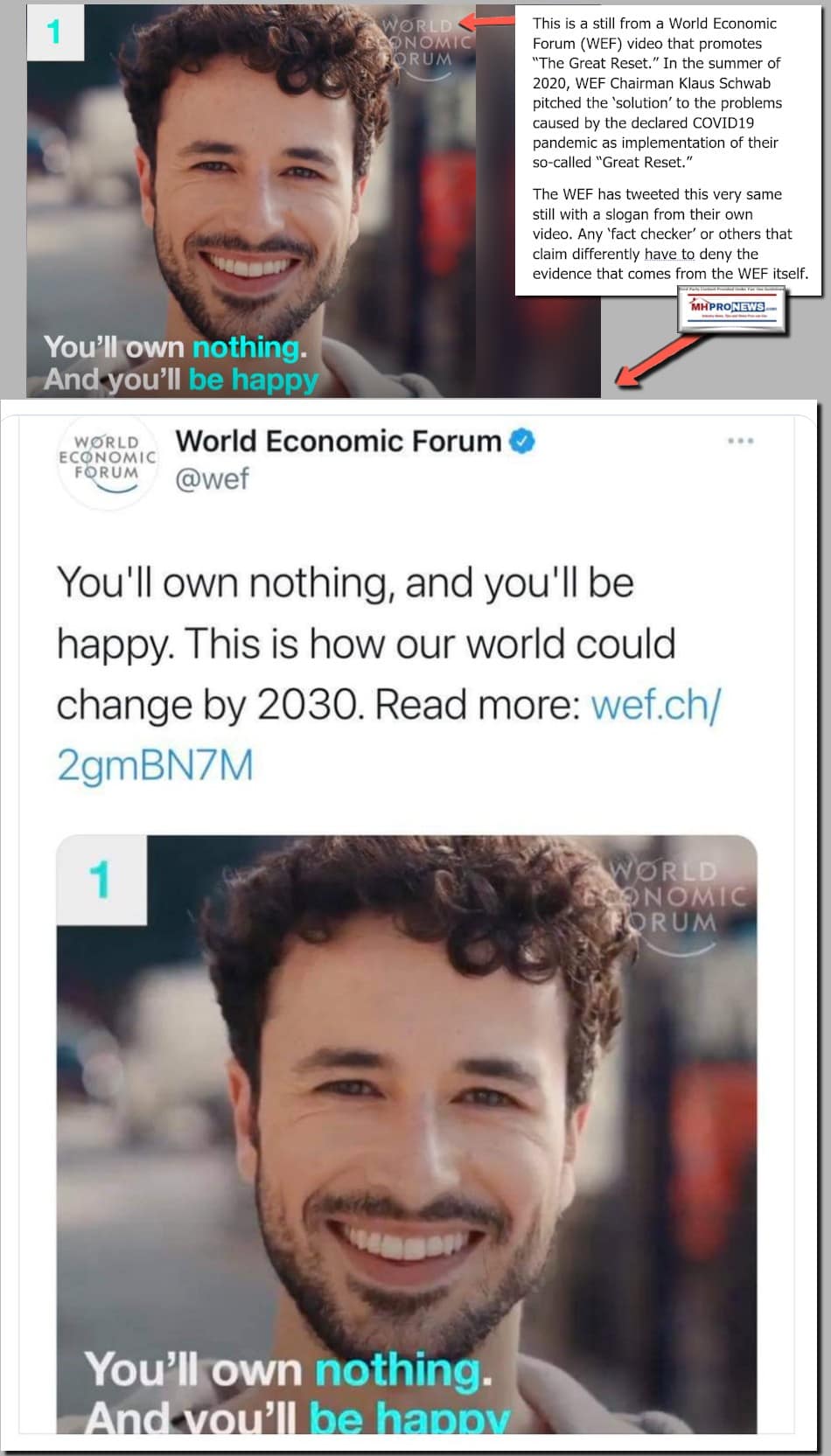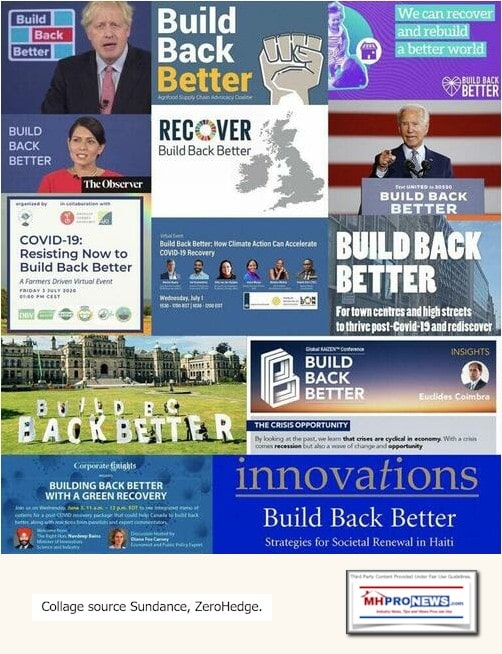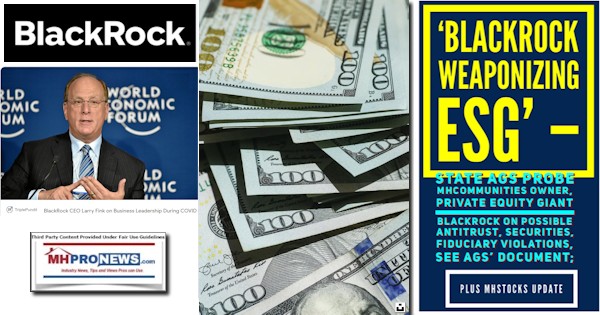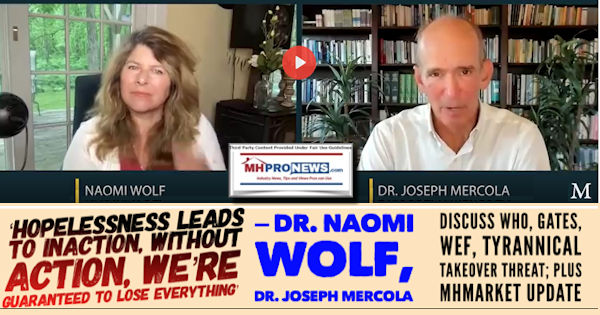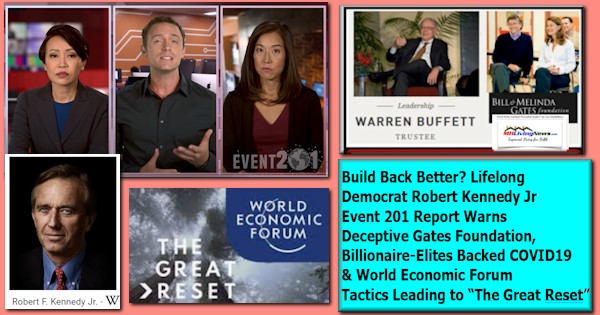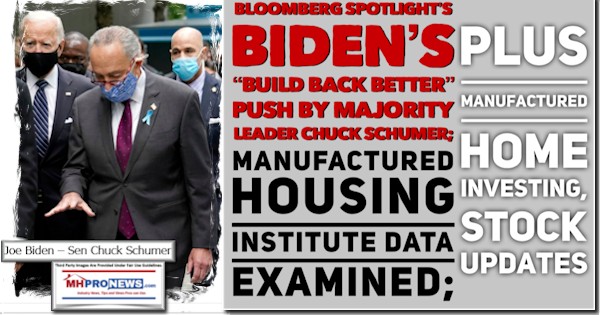 Programming Notice: Two special reports are planned, one on MHLivingNews and another on MHProNews. Each will examine trends that reveal that the various claims by the Biden Administration about 'racial equity,' or increasing the supply of affordable housing, and how that relates to manufactured homes are a mirage. These reports are based on named third-party sources that industry professionals will be familiar with. Then, compare those facts to what MHI has been claiming or what MHARR has been saying in recent years. Watch for them.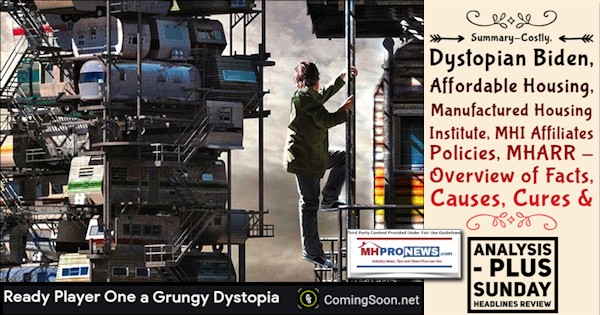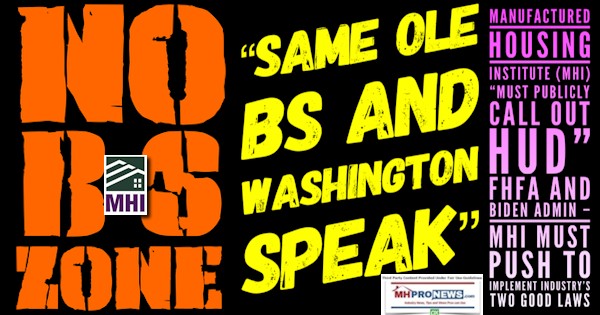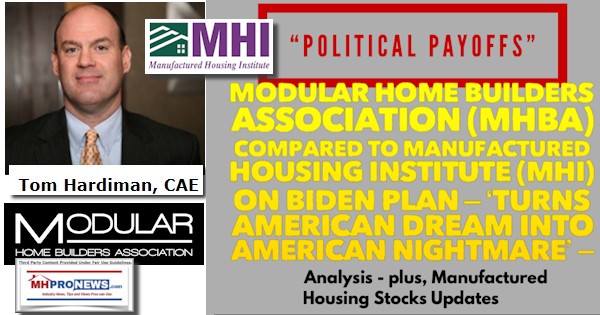 HUD, FHFA "Collaboration" MOU on Fair Housing, Fair Lending Sparks Manufactured Housing Association's Challenge; plus Manufactured Home Stock Updates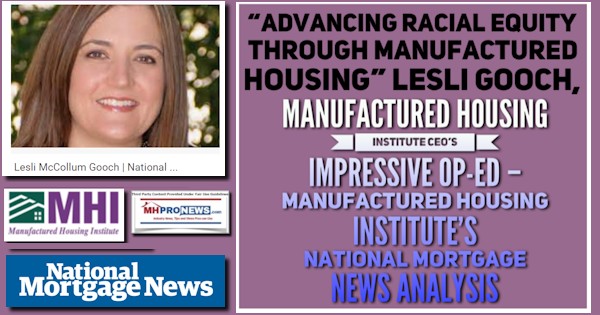 Part of the solution to years of paltering, posturing, parading without performance of the proclaimed (but often apparently phony 'goal') is to vote out those who have helped perpetrate years of apparent fraud and then shield the wrongdoing to the American people. Understanding should precede action. Vote RED on or before November 8th.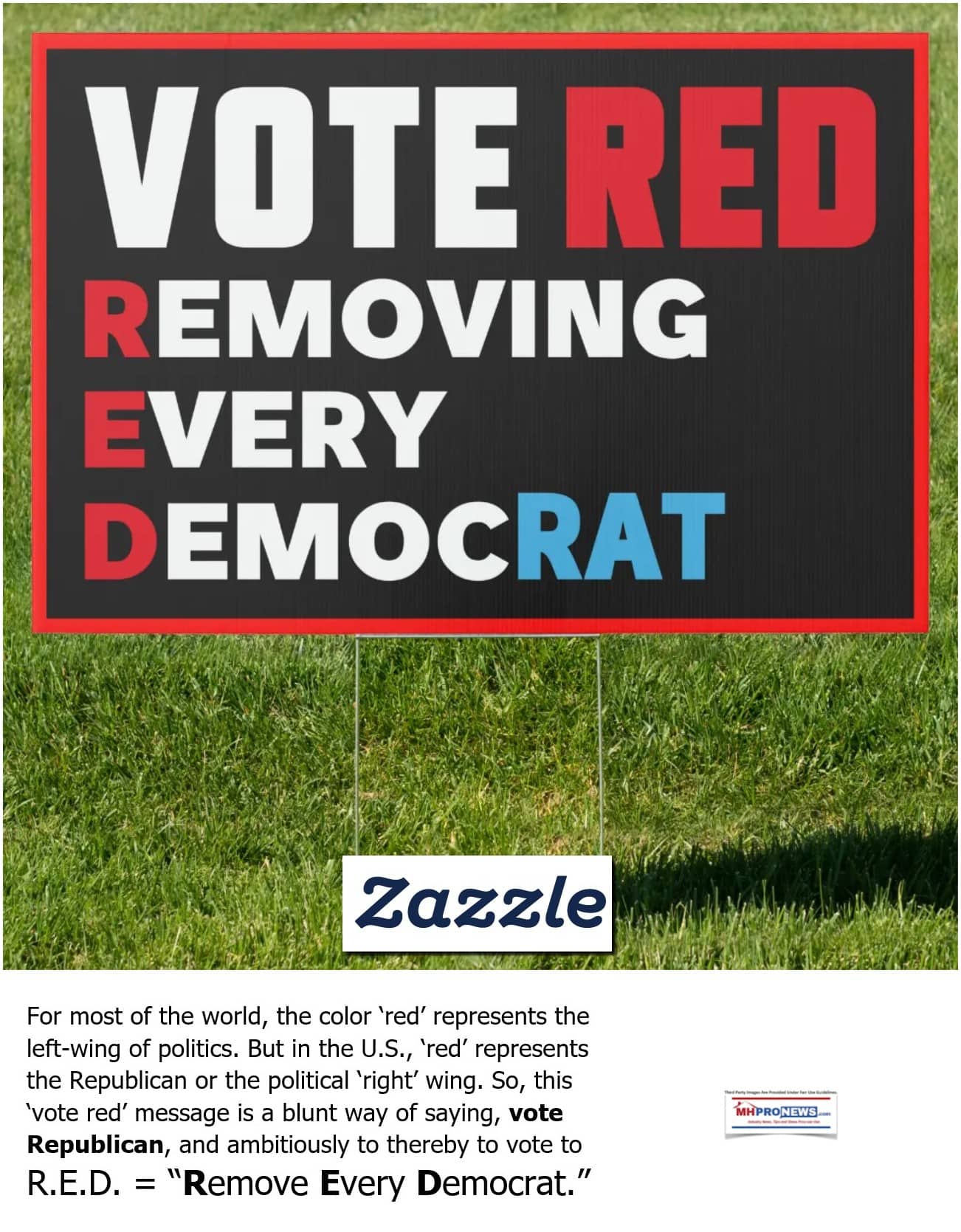 MHI's New Research, Stockholm Syndrome, Chains of Habit, Defining Insanity, You Can't Make This Stuff Up = Manufactured Housing's Wacky Wednesday; plus MHVille REITs, Stocks Update
Democrat researcher: Google shifting votes in my party's favor
Fixing the American Dream will require antitrust, RICO, Hobbs Act and other prosecution of apparent wrongdoers. But before that occurs, removing from office those who have manipulated the system for years and have used Democratic politicians as their crony capitalist proxies – regardless of what their campaign rhetoric seems to say – should occur view voting 'R.E.D.'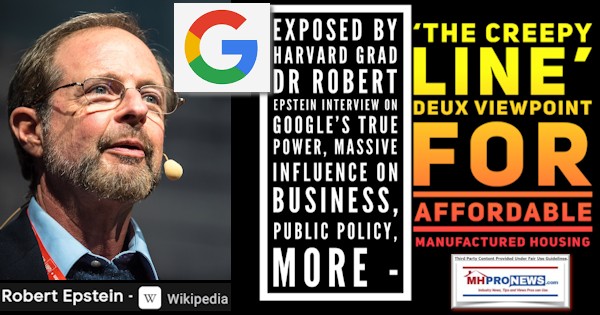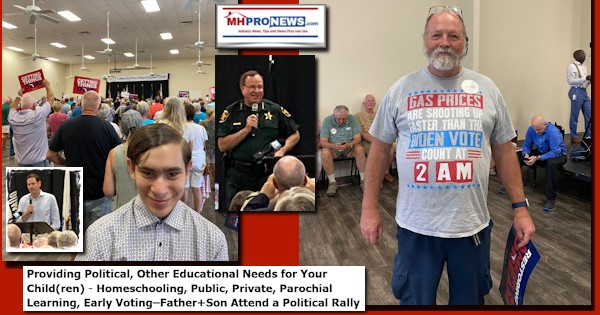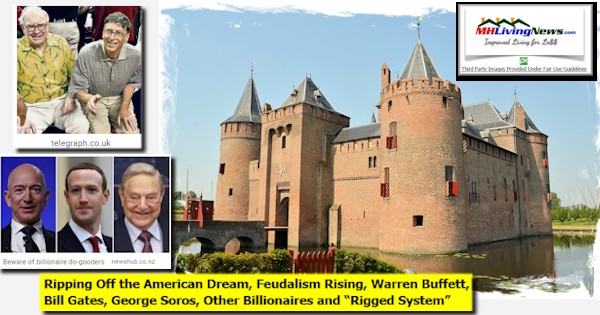 Manufactured Home Production Growth Continues in September 2022, per Manufactured Housing Association for Regulatory Reform-Added Facts, Analysis, plus MHVille REITs, MH Connected Stocks Update
Daily Business News on MHProNews Markets Segment
NOTICE: Based on feedback, a modification of our prior Daily Business News on MHProNews recap of yesterday evening's market report is provided. It will still include our left (CNN Business) and right (Newsmax) 'market moving' headlines. The macro market moves graphics will provide context and comparisons for those invested in or tracking manufactured housing connected equities.
Reminder: several of the graphics on MHProNews can be opened into a larger size. Click the image and follow the prompts in your browser or device to OPEN In a New Window. Then, in several browsers/devices you can click the image and increase the size. Use the escape or back key to return.
Headlines from left-of-center CNN Business – from the evening of 11.4.2022
What's the economy's deal?
A "Now Hiring" sign is displayed on a shopfront on August 5, 2022 in New York City. U.S. employers added 528,000 jobs despite warning of a recession.
Layoffs, volatile stock markets and interest rate hikes are muddying the answer

Note: depending on your browser or device, many images in this report and others on MHProNews can be clicked to expand. Click the image and follow the prompts. For example, in some browsers/devices you click the image and select 'open in a new window.' After clicking that selection, you click the image in the open window to expand the image to a larger size. To return to this page, use your back key, escape or follow the prompts.

Mixed bag for jobs: Employers keep hiring, but unemployment rises

LIVE UPDATES Stocks rose Friday but still fell sharply for the week
Interest rates will keep rising. How high will they go?
LIVE UPDATES Mortgage exec considers making an offer for Washington Commanders NFL team
Stocks in Hong Kong log best week in more than a decade
Puma's outgoing CEO could lead rival Adidas next
Elon Musk said Twitter has seen a 'massive drop in revenue' as more brands pause ads
Musk wants Twitter users to pay to be verified. It could create headaches
Analysis: Germany's leader and top CEOs have arrived in Beijing. They need China more than ever
Shoppers are abandoning Wayfair
Would you spend nearly $1400 to walk faster?
Rocket Lab's attempt to catch a rocket booster with a helicopter falls short
The Twitter logo is displayed on the exterior of Twitter headquarters on October 26, 2022 in San Francisco, California.
Elon Musk's Twitter lays off employees across the company
Georgia shoe manufacturer lays off most of workforce after Adidas stops Yeezy production
MARKETS
ELECTRIC VEHICLES
In an aerial view, brand new Tesla cars sit in a parking lot at the Tesla factory on October 19, 2022 in Fremont, California.
Elon Musk didn't want EV tax credits. Now Tesla is warming up to them
GM is selling the Chevy Bolt like hotcakes
Foxconn wants to dominate electric car manufacturing
Hertz, BP team up to build EV charging network
The electric Pininfarina Battista costs a whopping $2 million. Here's what that gets you
JOB MARKET
Job seeker fills out paperwork while other potential employers talk during during a job fair at the Wyandanch Community Resource Center, in Wyandanch, New York, on September 30, 2022.
Why America's job market hasn't imploded
More good news for workers is bad news for the Fed
Employers kept hiking workers' wages last quarter
Many employers will soon have to advertise salaries
The number of job openings rose unexpectedly in September, despite the Fed's aggressive actions
Headlines from right-of-center Newsmax 11.4.2022
Biden Acknowledgment: I'll Be Impeached If GOP Retakes House, Senate
President Joe Biden speaks Friday about the CHIPS and Science Act, a measure intended to boost the semiconductor industry and scientific research, at a communications company in Carlsbad, Calif. (AP)
GOP lawmakers are poised to take action on any number of fronts, from Biden's chaotic Afghanistan pullout to the struggling economy to alleged politicization of the Justice Department. [Full Story]
The 2022 Elections

"In the business world, the rear-view mirror is always clearer than the windshield." – Warren Buffett. That begs a key question. Why don't more people LOOK at the rearview mirror so they can learn more about the patterns that influence what's ahead? Note: depending on your browser or device, many images in this report can be clicked to expand. or example, in some browsers/devices you click the image and select 'open in a new window.' After clicking that selection, you click the image in the open window to expand the image to a larger size. To return to this page, use your back key, escape or follow the prompts.

McCarthy Teams With Gingrich Before Midterms

Poll: GOP Lead in Generic Ballot Trimmed to 5 Points
GOP's Mastriano: Ballot Ruling a 'Huge Victory' | video
Mastriano: Got Unusual Boost From State's Amish
Report: Jeffries, Schiff Could Be in Line to Succeed Pelosi
Oprah Endorses Fetterman Over Oz
Lt. Gov. Sears: Fed-Up Dems' Votes Key for GOP Wins | video
Pollster Zogby: 'Doubtful' About Zeldin's Poll Leads in NY | video
Dick Morris: Dems 'Will Lose All 60' Tight House Races
Pollster McLaughlin: GOP Expands Voter Base | video
More The 2022 Elections
Newsmax TV
Biggs: Report on Politicized DOJ Points to 'Very Top' | video
Dem Max Rose: Hillary's Wrong, Crime Is Rampant | video
Herschel Walker: Biden's America Is Not the New Normal | video
Dershowitz: Trump Mar-a-Lago Case Doesn't Meet Clinton, Nixon Standards | video
Joe Pinion: Chuck Schumer 'Gasping' for Support | video
Warner: Putin's Nuke Threats Sign He's Losing | video
Cotton: White House Attempting to 'Silence Dissent' | video
Newsfront
Suspect Named in N.J. Synagogue Threat Case
A suspect in the investigation of threats made against New Jersey synagogues has been identified and interviewed by the FBI, law enforcement sources said Friday…. [Full Story]

In instances such as Apollo, Berkshire Hathaway, Blackstone or others, manufactured housing may only be part of their corporate interests. Note: depending on your browser or device, many images in this report and others on MHProNews can be clicked to expand. Click the image and follow the prompts. For example, in some browsers/devices you click the image and select 'open in a new window.' After clicking that selection you click the image in the open window to expand the image to a larger size. To return to this page, use your back key, escape or follow the prompts.

Advocacy Groups Demand Pause From Twitter Advertisers; Musk Pushes Back

Civil rights and other advocacy groups slammed Twitter owner Elon [Full Story]
Biden Admin Plans Ambitious Post-Midterm Push on Antitrust Tech Bills
The Biden administration is planning an "ambitious" post-midterm push [Full Story]
Sanctions Fail to Halt North Korea's Accelerating Weapons Programs
Economic sanctions, the primary means the United States has used for [Full Story]
US Flu Hospitalizations Highest in 10 Years
An early fall spike in influenza cases has pushed U.S. [Full Story]
Nuke Watchdog: No Sign of 'Dirty Bomb' Work at Ukraine Sites
The U.N. nuclear watchdog said on Thursday it had found no sign of [Full Story]
Related
Pentagon, US Arms Makers to Talk Russia, Labor & Supply Chain
Putin: 318,000 Russians Mobilized
Bulgaria Backs Ukraine Military Aid in Break From Pro-Russia Past
Report: Russia Planning Kherson Retreat, Frame It as Civilian Evacuation
Nets GM: Irving Won't Return Despite Apology
Brooklyn Nets star guard Kyrie Irving, who was suspended Thursday for [Full Story]
Related
Kyrie Irving Apologizes After Suspension, Says He's Fighting Antisemitism
Nets Suspend Kyrie Irving for at Least 5 Games Without Pay
Top 5 Priorities for Republican-Controlled Congress
House Minority Leader Kevin McCarthy, R-Calif., has already teased [Full Story] | Platinum Article
Report: Russian Military Threatening to Shoot Deserters
Russia likely has begun deploying units intended to block the [Full Story]
Video Report: NATO Increasingly Concerned About Iran Assisting Russia
The head of NATO is condemning efforts by Russia and Iran to [Full Story] | video
Twitter Sued by Employees for Mass Layoffs Without Enough Notice
Twitter employees have sued the social media giant, claiming the [Full Story]
Related
Details Emerge on Widespread Twitter Layoffs
House GOP Releases 1,000-Page Report on Politicized Biden DOJ
Republican members of the House Judiciary Committee released a [Full Story] | video
Related
Biggs to Newsmax: Report on DOJ Politicization Points to 'Very Top' |video
Ex-officials: Biden Admin 'Perverted' Trump DHS Branch
Trump Expected to Announce 2024 Run Nov. 14
Former President Donald Trump is tentatively planning to announce the [Full Story]
Related
CNN: DOJ Eyes Naming Special Counsel If Trump Runs in 2024
Trump Ups 2024 Tease: 'Very, Very, Very, Probably Do It Again'
US Employers Keep Hiring at Solid Pace, Adding 261,000 Jobs
America's employers kept hiring briskly in October, adding a [Full Story]
Schools Clash With Parents Over Bans on Student Cellphones
Cellphones – the ultimate distraction – keep children from learning, [Full Story]
Biden Vows to 'Free Iran'
President Joe Biden vowed to "free Iran," and added that the Iranian [Full Story]
Kimmel Admits He Lost 'Half' His Fans Bashing Trump
ABC late-night host Jimmy Kimmel admitted on a podcast this week that [Full Story]
SKorea Responds as 180 NKorea Warplanes Approach
South Korea has scrambled dozens of military aircraft, including [Full Story]
Paul Pelosi Out of Hospital; Speaker Wife Requests Privacy
Paul Pelosi has been released from the hospital Thursday, and his [Full Story]
Related
Dershowitz: Expose Lies About Paul Pelosi Attack
DHS: Alleged Pelosi Attacker Could Be Deported
Gizzi: Tom Kean Should Win N.J. 'War of the Patricians'
Two years ago, in one of the last U.S. House races to be decided, [Full Story]
Manchin Calls for Bipartisan Deal on Social Security, Medicare, Medicaid
Joe Manchin, D-W.Va., called Thursday for a bipartisan deal to [Full Story]
Biden: Republicans Will Impeach Me If They Win
President Joe Biden on Thursday warned that Republicans willseek to [Full Story]
Trump Ally Tom Barrack Acquitted of Foreign Agent Charges
Donald Trump's inaugural committee chair, Tom Barrack, was acquitted [Full Story]
Powerball Jackpot up to $1.6 Billion, New Lottery Record
Strong sales boosted a Powerball jackpot to an estimated $1.6 billion [Full Story]
FBI Probes Shooting That Nearly Struck Kids of N.C. GOP Candidate
The FBI is reportedly investigating a shooting into the home of the [Full Story] | video
Video Report: Tudor Dixon Takes On Gov. Whitmer
Michigan GOP gubernatorial candidate Tudor Dixon speaks to Newsmax [Full Story] | video
Jim McLaughlin to Newsmax: GOP Has Expanded Voter Base
Pollster Jim McLaughlin of McLaughlin & Associates told Newsmax that [Full Story] | video
Biden: Student Loan Forgiveness to OK 16 Million by Week's End
President Joe Biden on Thursday said 16 million Americans who applied [Full Story]
Video Report: N.Y.'s Cashless Bail Costs Mother Her Life
A horrifying domestic violence case is now having a direct impact on [Full Story] | video
NATO Chief Urges Turkey to Endorse Finland, Sweden Accession
NATO Secretary-General Jens Stoltenberg urged Turkey on Thursday to [Full Story]
Transgender Specialists Blame 'Toxic Media' for Fear of Child Gender Care
As conservative momentum grows to tap the brakes on transgender [Full Story]
Finance
Powerball Jackpot up to $1.6 Billion, New Lottery Record
Strong sales boosted a Powerball jackpot to an estimated $1.6 billion on Friday, making it the largest lottery prize in history.A drawing will be held Saturday night for the Powerball prize, which hasn't been won in more than three months…. [Full Story]
Musk Slashing Jobs to Avoid $700M in Red Ink
Inflation Causing 81% to Cut Back on Holiday Plans
Fed's Kashkari: Jobs Report Shows Why More Rate Hikes Needed
Details Emerge on Widespread Twitter Layoffs
More Finance
Health
Simple Lifestyle Changes Can Slash Your Dementia Risk by 40%
According to estimates from Lancet Public Health, the number of people living with dementia worldwide will nearly triple by the year 2050. But getting this devastating condition is not inevitable. Research shows that you can prevent or delay the onset of dementia by an… [Full Story]
CDC: Alcohol-Linked Deaths Rose Nearly 30 Percent During Pandemic
FDA: Infant Head-Shaping Pillows Are Useless, Dangerous
Study: Low-Nicotine Cigarettes Help Anxious Smokers Quit
Changing Clocks Can Harm Your Health: How to Help Your Body Adjust
===================================
NOTE 1: The 3rd chart above includes the Canadian stock, ECN, which purchased Triad Financial Services, a manufactured home industry lender
NOTE 2: Drew changed its name and trading symbol at the end of 2016 to Lippert (LCII).
NOTE 3: Deer Valley was largely taken private, say company insiders in a message to MHProNews on 12.15.2020, but there are still some outstanding shares of the stock from the days when it was a publicly traded firm.  Thus, there is still periodic activity on DVLY.
Note 4: some recent or related reports to the equities named above follow.
Cavco Industries Announces Planned Buyout of Manufactured Home Builder and Manufactured Housing Retailer Solitaire Homes, Official Statement and Information Beyond the New Release
Triad Financial Services Q2-2022 FINANCIAL RESULTS, per ECN Capital – Several Bright Spots in Manufactured Home Market Highlighted, Including Communities, Retail, Land-Home, Floor; MHStocks Update
'Blackrock Weaponizing ESG'– State AGs Probe MHCommunities Owner, Private Equity Giant Blackrock on Possible Antitrust, Securities, Fiduciary Violations, See AGs' Document; plus MHStocks Update
Truist, Other Investors Increase Multi-Million Dollar Stakes in Legacy Housing Corporation (LEGH), Corp Update by CEO Duncan Bates, with Added Facts, Analysis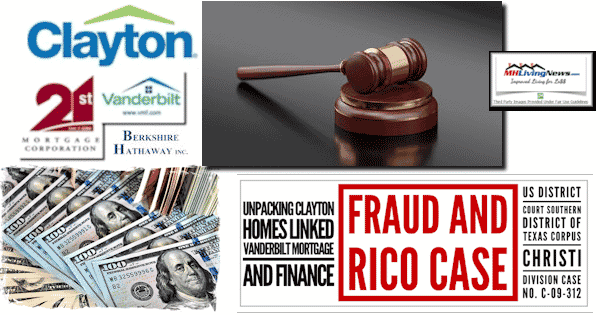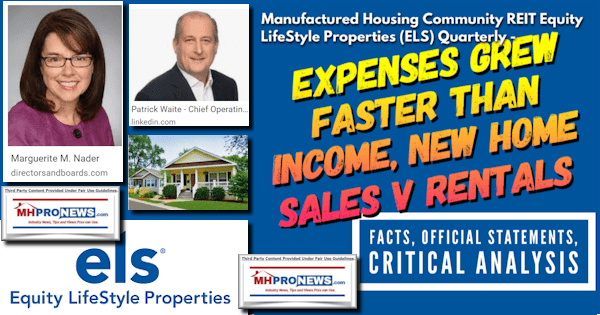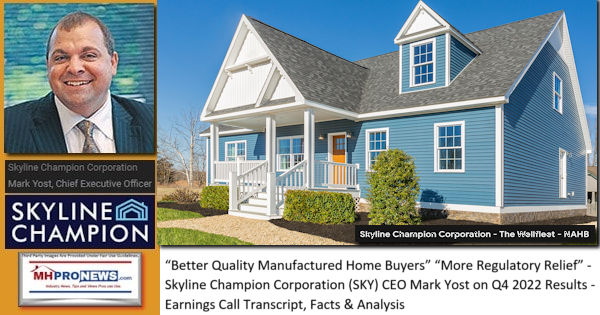 Manufactured Home Communities (a.k.a. 'Mobile Home Parks' – SIC) – Exploring UMH Properties; Fellow Manufactured Housing Institute Member Yes! Communities Suits and Settlements; plus MH Markets Updates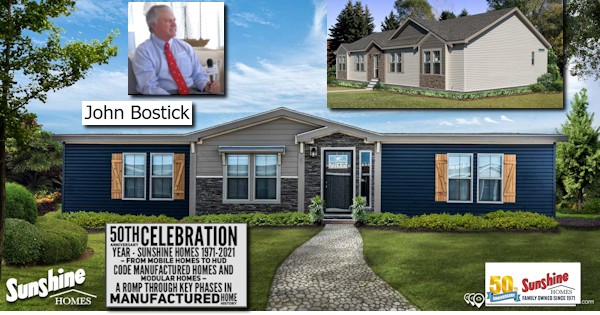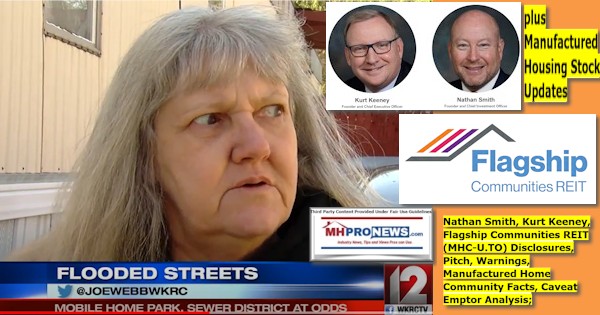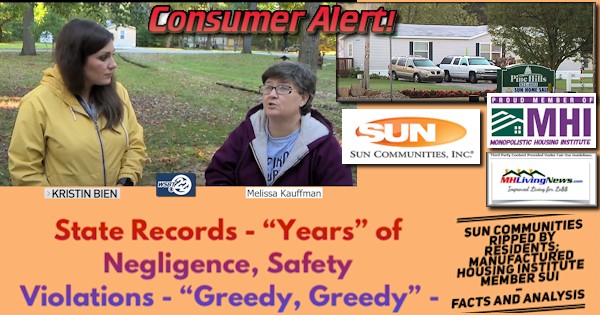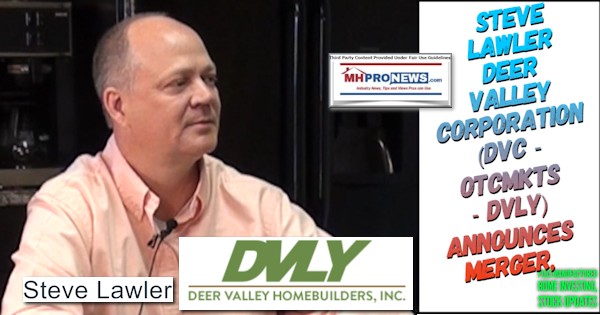 2022 …Berkshire Hathaway is the parent company to Clayton Homes, 21st Mortgage, Vanderbilt Mortgage and other factory-built housing industry suppliers.
· LCI Industries, Patrick, UFPI, and LP each are suppliers to the manufactured housing industry, among others.
· AMG, CG, and TAVFX have investments in manufactured housing related businesses. For insights from third-parties and clients about our publisher, click here.
Disclosure. MHProNews holds no positions in the stocks in this report.
· For expert manufactured housing business development or other professional services, click here.
· To sign up in seconds for our industry leading emailed headline news updates, click here.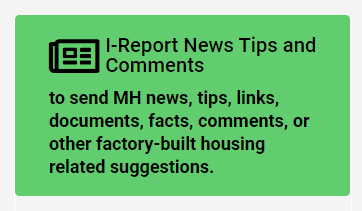 That's a wrap on this installment of "News Through the Lens of Manufactured Homes and Factory-Built Housing" © where "We Provide, You Decide." © (Affordable housing, manufactured homes, stock, investing, data, metrics, reports, fact-checks, analysis, and commentary. Third-party images or content are provided under fair use guidelines for media.) (See Related Reports, further below. Text/image boxes often are hot-linked to other reports that can be access by clicking on them.)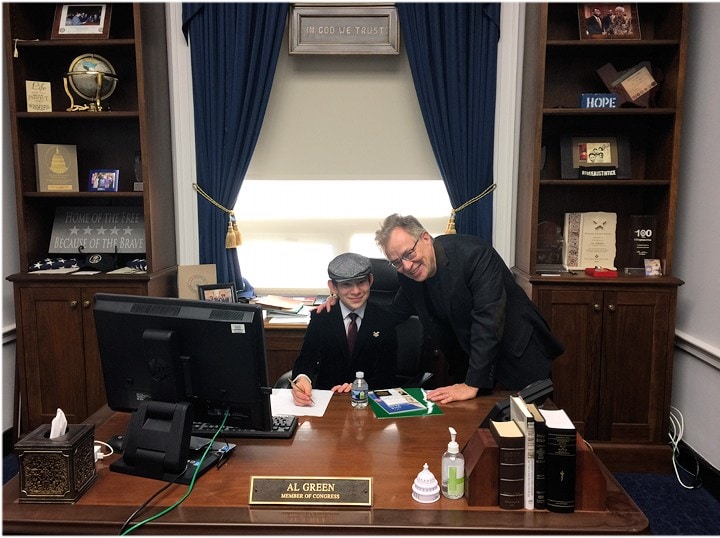 By L.A. "Tony" Kovach – for MHProNews.
Tony earned a journalism scholarship along with numerous awards in history. There have been several awards and honors and also recognition in manufactured housing. For example, he earned the prestigious Lottinville Award in history from the University of Oklahoma, where he studied history and business management. He's a managing member and co-founder of LifeStyle Factory Homes, LLC, the parent company to MHProNews, and MHLivingNews.com. This article reflects the LLC's and/or the writer's position and may or may not reflect the views of sponsors or supporters.
Factual and Viewpoint Insights from August 2022 in MHVille Manufactured Housing Pros, Public Officials, Investors, and Curious People Seeking Affordable Manufactured Home Knowledge and Trends