"Every country, from the United States to China, must participate, and every industry, from oil and gas to tech, must be transformed," said Klaus Schwab, founder and executive chairman of the World Economic Forum (WEF), in an article on the WEF website about their transformational initiative. "In short, we need a 'Great Reset' of capitalism." Pre-COVID, the WEF Facebook page notes the year that "Warren Buffett, Bill Gates and 28 other top business leaders share their…advice."
The Great Reset, if successfully implemented as planned, would impact everyone in the U.S. and in nations around the world. Who says? Schwab, the WEF chair and Great Reset pitch man at Davos and elsewhere. Note the phrasing. "Every industry." "Every country" "…must be transformed." 
Justin Haskins of the Heartland Institute in his recent right-of-center Epoch Times op-ed links to the evidence for his various claims, as his op-ed below will reflect. But for those who cannot stomach a right-of-center source, NBC News in a separate report not cited by Haskins is one of several mainstream media that are left-of-center and have made similar reports, albeit framed differently.
Per NBC, "…In addition to companies and their leaders, the statement's signatories includes celebrities, major law-firms, and nonprofits. The [New York] Times first reported the statement.
Target, Bank of America, Apple, Cisco, Berkshire Partners, American Express and Wells Fargo were among dozens of other corporations that signed on, while George Clooney, Paula Abdul, Michael Bloomberg, Mark Ruffalo, Demi Lovato, Brian Cornell, chair and CEO of Target, and Warren Buffett were among hundreds of individuals. Josh Kushner, brother to Trump son-in-law Jared Kushner and founder of venture capital firm Thrive Capital, also signed the letter…"
Warren Buffett is specifically named in this push that NBC and Haskins are addressing, as are several brands that Berkshire Hathaway are invested in.
Put differently, several of the brands and causes that Berkshire and Buffett are involved in are among those behind the muscle flexing of the financial elites that have signed on to stop election integrity laws, such as the one in Georgia, while also promoting leftist agendas that include what the World Economic Forum has called "The Great Reset." In the Biden-Harris campaign, they referred to the Great Reset under the moniker "Build Back Better." The potential impact on our profession is significant.
What at The Heartland Institute's Haskin's does not specifically mention in his news report/analysis is the following.
The durable competitive advantage that is part of the Buffett "Castle and Moat" strategy.
Nor does he specifically talk about Buffett and Berkshire, but thankfully NBC did. As noted, several of the brands involved have clear financial ties to Berkshire and Buffett.
But Haskin does mention access to capital. And with some $100 trillion dollars supposedly in the grasp of these oligarchs' control, they have mammoth clout.
With that backdrop, the following pull quotes are from Haskins Op-Ed on the Epoch Times, entitled "The Dirty 'Great Reset' Secret Behind Big Corporations' New War Against Conservatives." Published on April 20, 2021 and updated: April 21, 2021.
Haskins commentary will be followed by additional information, more commentary, and more related linked information.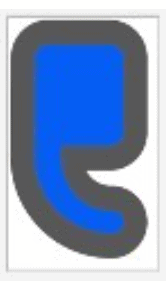 "The Dirty 'Great Reset' Secret Behind Big Corporations' New War Against Conservatives."
In recent months, hundreds of large corporations and financial institutions have rallied around liberal causes and even put policies into place directly targeting conservatives or their views.
For example, on April 14, hundreds of the largest corporations and financial institutions in the world, including Amazon, Google, Netflix, and Starbucks, signed a statement opposing "discriminatory legislation" that aims to make elections more secure—an apparent reference to commonsense reforms like the ones recently passed in Georgia, which include a requirement that voters provide a driver's license or free state identification card to prove their identity prior to casting a ballot.
Similarly, Major League Baseball recently announced it's moving its annual All-Star Game out of Georgia as a protest against the state's new election requirements.
In February, Coca-Cola allegedly provided employees with radical diversity training that asked them to "try to be less white," which, according to leaked slides from the presentation, involves being "less oppressive" and requires a "break with white solidarity."
In February and March, the six largest banks in the United States announced that they would phase in a net-zero carbon dioxide financing requirement for all of their business operations, effectively making it impossible for fossil-fuel companies—as well as any other business that refuses to "go green"—to secure a loan or benefit from various other financial services at the country's biggest banks. Many other, smaller banks have also signed on.
Why are so many large corporations and financial institutions embracing left-wing causes, alienating tens of millions of conservative Americans in the process? Although there are likely several important reasons, the biggest is cronyism—but not necessarily the old-fashioned kind of backroom dealing between corporate leaders and politicians that we're all used to.
In recent years, dramatic shifts in monetary policy, coupled with greater coordination between bankers, investors, government officials, and corporations, have ushered in an entirely new era of cronyism and the centralization of economic and social decision-making, one that poses significant dangers to individual liberty.
At the foundation of the change is the recent rapid increase in money-printing that has been pursued by central banks in the United States and Europe, which have increased the money supply by trillions of dollars in just a few years.
Once government officials realized they are now able to spend nearly any amount of money they want without having to raise taxes, and banks learned that they can get a steady stream of newly printed cash from central banks on-demand, these two powerful groups came to the conclusion that they can effectively manage most economic activity without having to pass a slew of new laws, taxes, and restrictions.
Rather than resist these changes, large corporations and investors know they can benefit immensely from the arrangement. All they have to do is play ball by agreeing to adhere to the whims of central banks, governments in North America and Europe, and their political allies—most of which are left-wing activist groups and labor unions.
I know this might sound like a wild right-wing conspiracy theory, but the evidence is quite overwhelming. In June 2020, the World Economic Forum, working with CEOs and presidents from large corporations, powerful bankers, international institutions, labor union leaders, and activists, launched the "Great Reset," a plan to overhaul the entire global economy.
"Every country, from the United States to China, must participate, and every industry, from oil and gas to tech, must be transformed," wrote Klaus Schwab, the founder and executive chairman of the World Economic Forum, in an article about the initiative. "In short, we need a 'Great Reset' of capitalism."
How, exactly, will this transformation occur? Exactly as we are seeing it play out now. Corporations and banks will impose left-wing social justice policies on society, and they will be rewarded by governments, central banks, and investors, who, in turn, will also earn large profits from new streams of government-printed cash.
We know that this is occurring not only because corporations and banks have already started to align with left-wing goals, even though they know it will frustrate large proportions of their customer base, but also because corporations have widely adopted environmental, social, and governance (ESG) standards that systematize social justice goals within their businesses.
According to a report (pdf) by KPMG, thousands of companies worldwide already have ESG or sustainability reporting systems in place, including 98 percent of large companies in the United States.
Further, groups such as Principles for Responsible Investment (PRI) have managed to get more than 3,000 investors and investor groups to agree to support businesses that embrace ESG systems. PRI's signatories control more than $100 trillion in wealth, so you can bet that when they talk, big corporations are listening.
In the past, corporations used to stay out of most political and ideological debates, because alienating huge segments of society generally isn't a good recipe for success in a market economy. But now that trillions of dollars are flowing into financial institutions and banks, it makes a lot more financial sense for corporations to move to the left than it does to stay neutral.
Tens of millions of conservative customers collectively control a substantial amount of money, to be sure, but it's a drop in the bucket compared to the folks who have signed up for the PRI and who spend their winters skiing with George Soros in Davos.
Corporations are moving to the left for a reason, and it's not because they have suddenly had a come-to-Bernie conversion. The Great Reset, like so many other movements in history, is all about money and power—and these days, there's plenty of both available for ruling-class elites to get their fill." ##
Justin Haskins is the co-director of the Stopping Socialism Project at The Heartland Institute, where he also serves as a research fellow and editorial director.
Views expressed in this article are the opinions of the author and do not necessarily reflect the views of The Epoch Times.

### 
From the WEF website, their own Great Reset video pitch.
"Welcome to the year 2030. Welcome to my city – or should I say, "our city". I don't own anything. I don't own a car. I don't own a house. I don't own any appliances or any clothes." That is from the WEF website. It was written by Ida Auken, a Member of Parliament, Parliament of Denmark.
Everything is rented. You will own nothing, says one of their videos, and you will be happy. That was not written as a joke, or hyperbole, or a metaphor.
If you will own nothing, who will own everything? While not specified, isn't it obviously the elites?
Auken's missive on the WEF website pitching the Great Reset also said this. "Once in awhile I get annoyed about the fact that I have no real privacy. No where I can go and not be registered. I know that, somewhere, everything I do, think and dream of is recorded. I just hope that nobody will use it against me."
No privacy. Auken continued.
"All in all, it is a good life. Much better than the path we were on, where it became so clear that we could not continue with the same model of growth. We had all these terrible things happening: lifestyle diseases, climate change, the refugee crisis, environmental degradation, completely congested cities, water pollution, air pollution, social unrest and unemployment. We lost way too many people before we realised that we could do things differently."
There has been so much push-back, that apparently Auken and the WEF decided to add a double disclaimer, at the start and the end of the article. Here is what was added.
Author's [Auken] note: "Some people have read this blog as my utopia or dream of the future. It is not. It is a scenario showing where we could be heading – for better and for worse. I wrote this piece to start a discussion about some of the pros and cons of the current technological development. When we are dealing with the future, it is not enough to work with reports. We should start discussions in many new ways. This is the intention with this piece."
That clearly is designed to mollify those concerned. But it is also contradicted by several pull quotes, including from the closing paragraph noted above. "All in all, it is a good life. Much better than the path we were on…"
Auken's belated disclaimer is also contradicted by this WEF Great Reset video below that specifically is pitching renting everything.
The timeline some of these WEF videos that they set is to achieve this vision by 2030.
Sober minds on the left and right are sounding alarms about this "Build Back Better" Great Reset, because global leaders are pushing it, not just here in the U.S. 
As an example, this WEF Great Reset video is from the Royal Family in Britain.
18 months ago, who saw COVID19 and lockdowns coming?  If you doubt that this is possible for the powers that be to pull off, then perhaps you did not see last night's insights on the nexus of forces pushing this agenda.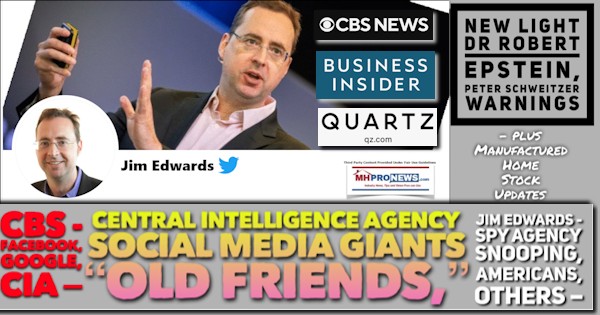 Following the bullet headlines are the market snapshots and manufactured home connected equities at today's closing bell.
Related and Recent Reports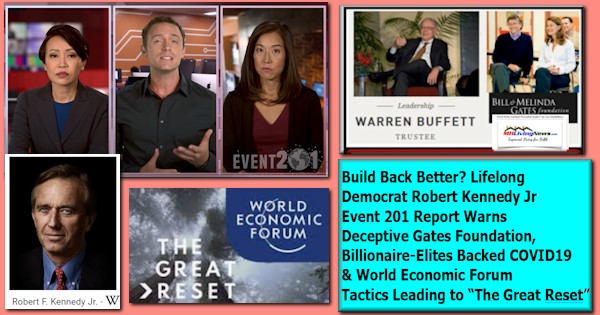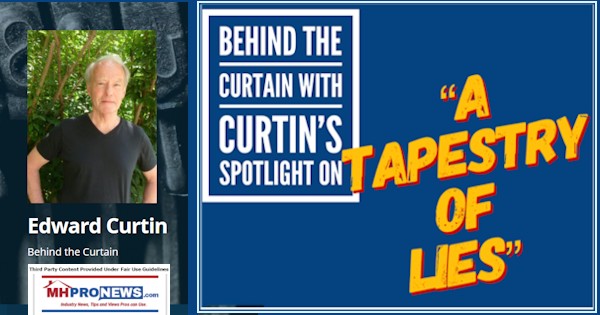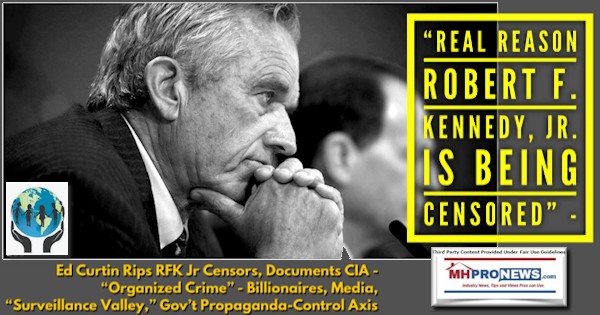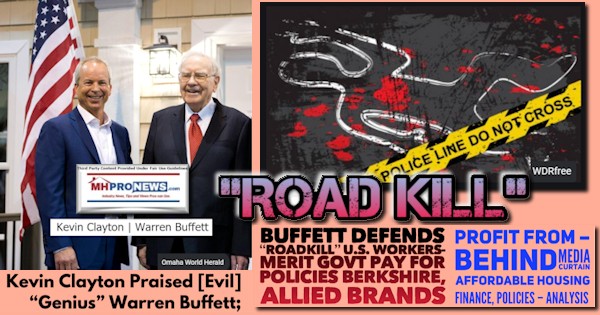 Note to regular readers. MHProNews is testing a new way to provide some tried-and-true features in our evening market report. It will include our time saving, insight generating left-right headline bullet summary, plus the same market snapshot graphics at today's closing bell.  Feedback welcome.
Market Indicator Closing Summaries – Yahoo Finance Closing Tickers on MHProNews…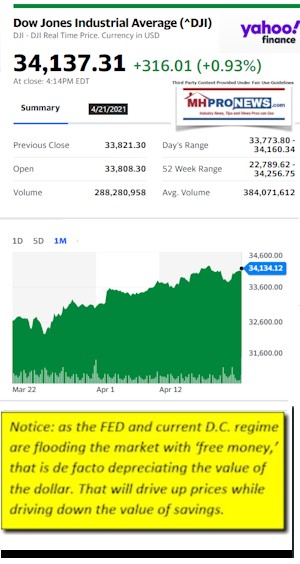 Headlines from left-of-center CNN Business
Calls for caution
Scene video following a crash involving a Tesla Saturday night in Spring, TX
Tesla owners warned of 'full self-driving' risks even before fatal crash
Target, Google and others urged to dump powerful trade group over voting rights
America's CEOs react to the Derek Chauvin guilty verdict
Going from unicorn to Wall Street may become more of a challenge
How Dogecoin is like a Cabbage Patch Doll
Here come the dreaded post-pandemic price increases
Netflix needs a Next Big Thing
'A perfect storm': These restaurants survived the pandemic. Now they can't find workers
Nervous about socializing in the office again? Here's how to break the ice
How JPMorgan Chase got European football so wrong
Prepare to pay the sticker price if you're looking for a car
This home in Tacoma, Washington had a Zestimate of $658,000 when it went on the market for $950,000. The listing agent said that the interior of the home and its waterfront location were reasons for the higher list price.
Selling your home? Here's how accurate online estimates are
iMac
Analysis: Apple made a big mistake with its new iMacs
Senate Budget Committee Chairman Sen. Bernie Sanders, I-Vt., arrives for a hearing on Capitol Hill examining wages at large profitable corporations February 25, 2021 in Washington, DC. The committee is looking at why many low-wage workers in America qualify for public benefits even though thousands of them are employees of large corporations.
Opinion: Bernie Sanders' plan to raise trillions without hiking taxes on working Americans
WORKING DURING A PANDEMIC
Mary Barra, chairman and chief executive officer of General Motors Co. (GM), center, speaks with attendees during an unveiling event for the GM 2020 Chevrolet Corvette Stingray sports car in Tustin, California, U.S., on Thursday, July 18, 2019. With the all-new Corvette, which GM's Chevrolet division showed off outside Los Angeles late Thursday, the sports car born in the 1950s is getting a radical makeover to shove it into the modern era.
General Motors CEO announces remote work plan for employees
West Virginia will pay remote workers to move there
Some workers can't wait to get back to the office
Citi launches Zoom-Free Fridays, but there's a catch
Employees working from home are putting in longer hours than before the pandemic
REDUCE, REUSE, RECYCLE
IRVINE, CA – SEPTEMBER 12: Taco Bell's iconic sauce packets.
Taco Bell will start reusing its plastic hot sauce packets
Starbucks launches experimental cup program
What Burger King's new reusable packaging looks like
This startup aims to take the trash out of takeout
How recycling tires has become big business in South Africa
Headlines from right-of-center Newsmax 
Peeling Paint, Unsanitary Practices Bedevil US Plant Making J&J's COVID Vaccine: FDA
The Baltimore plant where problems caused some 15 million doses of the Johnson & Johnson COVID-19 vaccine to be ruined.
Experts say addressing the laundry list of problems at the Baltimore plant could take months. Meanwhile, the single-dose vaccine is already on pause in the U.S. and under scrutiny over possible links to a rare but serious blot-clot condition. This, at a time when the Biden White House is trying to overcome vaccine skepticism among millions of Americans who've refused to take the shots.
The Biden Presidency
Biden Using Speech to Congress Next Week to Call for Police Reform
Yellen Lays Out 'Bold' Climate Agenda for US Economy, Markets
Biden Believes Bar for Convicting Police Officers Far Too High
Pelosi Floats New Proposal for Bipartisan Jan. 6 Commission
Rubio: China Will Not Stop Carbon Emissions
Biden to Offer Tax Credits for Vaccination Paid Time Off
Arizona Gov. Ducey Declares State of Emergency, Orders National Guard to Border
DOJ to Probe Minneapolis Police Department
More The Biden Presidency
Derek Chauvin Trial
Chauvin Is in Solitary Confinement
Scalise: Police Reform Should Not Be Approached in Partisan Manner
DOJ to Probe Minneapolis Police Department
McCarthy: Democrats 'Condoned' Waters, Weakened House, DOJ
Minnesota Gov. Walz: 'Gap' Between Black, White Opinions on Chauvin Conviction
Dershowitz to Newsmax TV: Chauvin Conviction 'Should Be' Reversed on Appeal
Pelosi Hit for Thanking Floyd for 'Sacrificing Your Life'
Dershowitz: Chauvin Guilty Verdict Product of Jury Fear, Not Due Process |
Verdict on Derek Chauvin Resonates in Sports World
More Derek Chauvin Trial
Newsfront
Arizona Gov. Ducey Declares State of Emergency
Arizona Gov. Doug Ducey has declared a state of emergency at the state's southwest border and has ordered 250 National Guard troops to the region to assist local law enforcement. "The U.S. Border Patrol is overwhelmed. Local law enforcement…
Kelly, Sinema Back Arizona Governor's National Guard Deployment to Border
Arizona Democratic Senators, Kyrsten Sinema and Mark Kelly are both
Ellison: 'Critically Important' to Pass Justice in Policing Act
Following the conviction of Derek Chauvin in the death of George
FDA Finds Multiple Problems at Plant Producing J&J's COVID-19 Vaccine
The U.S. Food and Drug Administration (FDA) said it had found
Related
EU Will Restart Shipments of J&J Vaccine Despite Rare Clot Risk
Connecticut Bill Ending Religious Vax Exemption Passes House, Heads to Senate
Ted Nugent Announces He Has Coronavirus
Castro Regime Still Rules 'Post-Castro' Cuba
Peeling Paint, Unsanitary Practices Among Issues at US Plant Making J&J's COVID Vaccine: FDA
A U.S. plant that was making Johnson & Johnson's COVID-19 vaccine [Full Story]
FBI Ruled Scalise Shooting a Case of 'Suicide By Cop'
South Korea's Moon: Trump 'Failed' to Handle North Korea
Congress Takes Out Patent on Bible Secret
Australia Cancels Belt and Road Deals; China Warns of Further Damage to Ties
Putin Warns West Against Crossing 'Red Line' with Russia
'Gold Will Outperform Stocks' and This Asset Will Outperform Gold.
Cindy McCain Dismisses Running for Office
Rubio: China Will Not Stop Carbon Emissions and Slow Growth
Texas Hunting Equipment: Ammo, Thermals, Night Vision, and More
Survey: 28 Percent of Voters Say Personal Finances Improving
Lee: Big Tech Hearing Will Address Apple, Google App Dominance
Virginia Cop Fired for Donating $25 to Rittenhouse
A Norfolk, Virginia police officer who donated $25 to a defense fund
Kemp Vulnerable Amid Trump Attacks
Pelosi Floats New Proposal for Bipartisan Jan. 6 Commission
New Rules Allowing Small Drones to Fly over People in US Take Effect
The Federal Aviation Administration (FAA) said that final rules
George W. Bush Has a Message for Matthew McConaughey on Running for Governor
Simon & Schuster Rejects Petition, Will Publish Pence Book
Despite a petition from some employees that wanted a proposed book by
Israel's Netanyahu Seeks Direct Election for Prime Minister
Israel Prime Minister Benjamin Netanyahu has decided to seek a direct [Full Story]
Yellen Lays Out 'Bold' Climate Agenda for US Economy, Markets
DOJ to Probe Minneapolis Police Department
Attorney General Merrick Garland on Wednesday launched a sweeping
Report: Chris Christie Considering 2024 Presidential Run
Former Gov. Chris Christie, R-N.J., reportedly is eyeing a run for
Dershowitz to Newsmax TV: Chauvin Conviction 'Should Be' Reversed on Appeal
The conviction of former Minneapolis police officer Derek
South Korea Court Sides With Japan in 'Comfort Women' Case
Columbus Police Officer Fatally Shoots Black Girl With Knife
Columbus police shot and killed a teenage girl who swung at two other
Gender 'X' to Be Option for New Jersey Driver's Licenses and ID's
New Jersey will allow people to choose "X" as their gender on their
How Dogs Cry For Help: 3 Warning Signs Your Dog Is Crying For Help
com
More Newsfront
Finance
Biden to Offer Tax Credits for COVID-19 Vaccination Paid Time Off
President Joe Biden on Wednesday will announce tax credits to businesses that provide paid time off for some people to get COVID-19 shots as he seeks to get corporate America more involved in the vaccination campaign, officials said.Biden administration officials said the…
Billionaire James Dyson Changes Residency Back to UK
Apple, Google Face Bipartisan Antitrust Grilling Over Apps
Tesla Apologizes in China After Customer Protest
Daily Mail Cites Royals Coverage, Files Antitrust Suit Against Google
More Finance
Health
Pandemic Creating Devastating Amounts of PPE Waste
April is Earth Month and Earth Day is Thursday, but and as the pandemic persists, we are witnessing a devastating rise in the environmental hazard of personal protective equipment pollution that is choking our oceans…
Chronic Sinusitis May Affect Brain Health
Imaging Study Shows Just How Bad Red Meat Is for Your Heart
Are You Eating Foods That Harm Your Microbiome?
Herd Immunity Against COVID-19 Unlikely, Say Experts
Manufactured Housing Industry Investments Connected Closing Equities Tickers
Some of these firms invest in manufactured housing, or are otherwise connected, but may do other forms of investing or business activities too.
NOTE: The chart below includes the Canadian stock, ECN, which purchased Triad Financial Services, a manufactured home industry lender
NOTE: Drew changed its name and trading symbol at the end of 2016 to Lippert (LCII).
NOTE: Deer Valley was largely taken private, say company insiders in a message to MHProNews on 12.15.2020, but there are still some outstanding shares of  the stock from the days when it was a publicly traded firm.  Thus, there is still periodic activity on DVLY.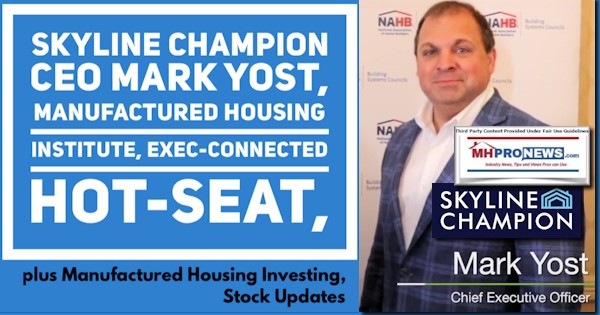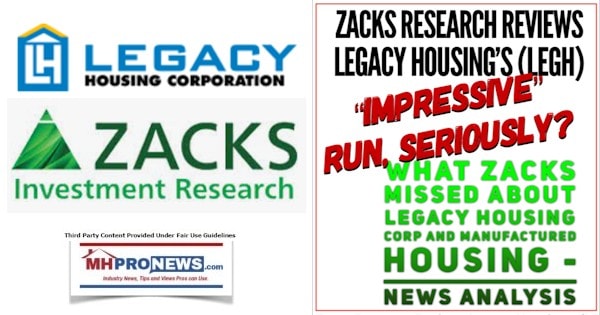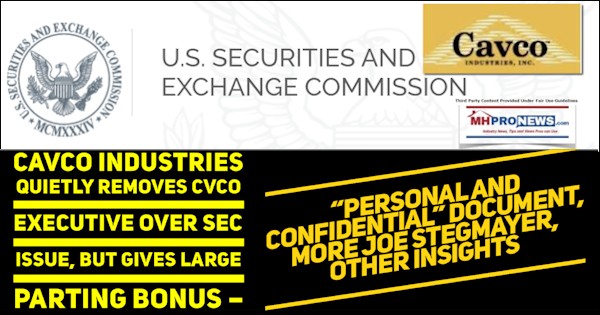 Spring 2021…
Berkshire Hathaway is the parent company to Clayton Homes, 21st Mortgage, Vanderbilt Mortgage and other factory built housing industry suppliers.
· LCI Industries, Patrick, UFPI, and LP each are suppliers to the manufactured housing industry, among others.
· AMG, CG, and TAVFX have investments in manufactured housing related businesses. For insights from third-parties and clients about our publisher, click here.
Enjoy these 'blast from the past' comments.
MHProNews. MHProNews – previously a.k.a. MHMSM.com – has celebrated our 11th year of publishing, and is starting our 12the year of serving the industry as the runaway most-read trade media.

Sample Kudos over the years…
It is now 11+ years and counting…
Learn more about our evolutionary journey as the industry's leading trade media, at the report linked below.
· For expert manufactured housing business development or other professional services, click here.
· To sign up in seconds for our industry leading emailed headline news updates, click here.

Disclosure. MHProNews holds no positions in the stocks in this report.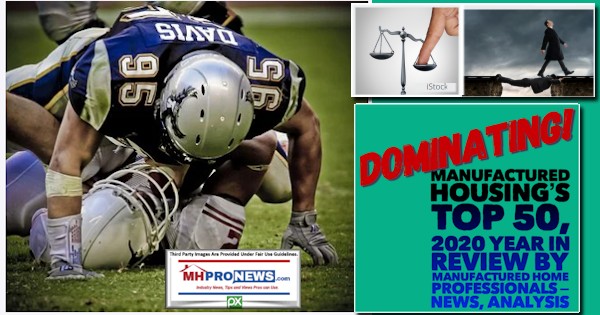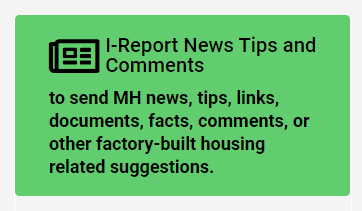 That's a wrap on this installment of "News Through the Lens of Manufactured Homes and Factory-Built Housing" © where "We Provide, You Decide." © (Affordable housing, manufactured homes, stock, investing, data, metrics, reports, fact-checks, analysis, and commentary. Third-party images or content are provided under fair use guidelines for media.) (See Related Reports, further below. Text/image boxes often are hot-linked to other reports that can be access by clicking on them.)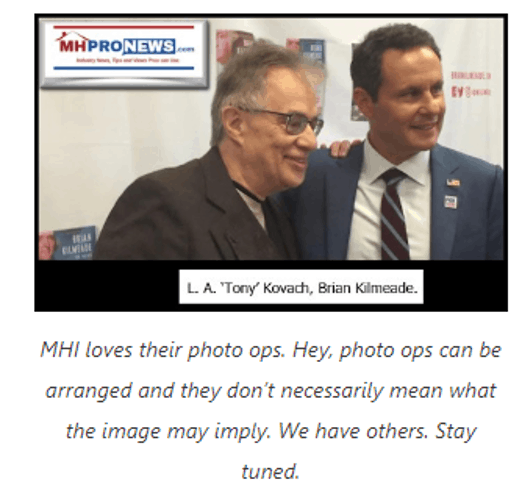 By L.A. "Tony" Kovach – for MHLivingNews.com.
Tony earned a journalism scholarship and earned numerous awards in history and in manufactured housing. For example, he earned the prestigious Lottinville Award in history from the University of Oklahoma, where he studied history and business management. He's a managing member and co-founder of LifeStyle Factory Homes, LLC, the parent company to MHProNews, and MHLivingNews.com. This article reflects the LLC's and/or the writer's position, and may or may not reflect the views of sponsors or supporters.