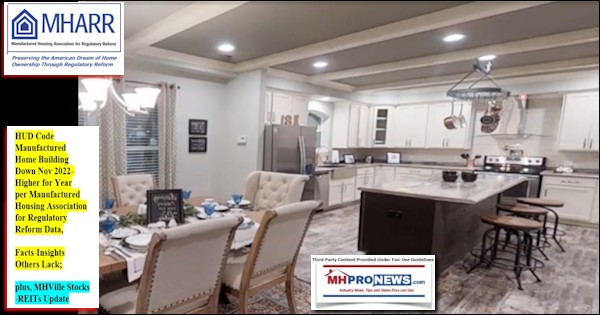 The following is the latest adapted press release of fresh manufactured housing construction and top ten states shipment data courtesy of the Manufactured Housing Association for Regulatory Reform (MHARR). Following the MHARR release is additional information with more MHProNews analysis, and commentary. Then our final signature segment of the MHVille (manufactured housing industry) connected stock and REIT updates.
HUD Code Manufactured Home Building Down Nov 2022–Higher for Year–Manufactured Housing Association for Regulatory Reform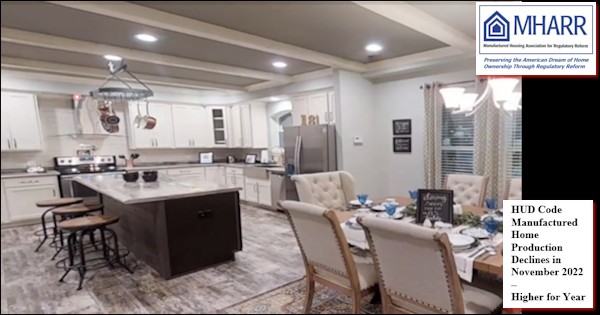 Manufactured Housing Association for Regulatory Reform (MHARR) publishes latest data on manufactured housing production, per Washington, D.C. based trade group.
WASHINGTON, D.C., USA, January 3, 2023 /EINPresswire.com/ — The Manufactured Housing Association for Regulatory Reform (MHARR) reports that according to official statistics compiled on behalf of the U.S. Department of Housing and Urban Development (HUD), HUD Code manufactured housing industry year-over-year production declined in November 2022. Just-released statistics indicate that HUD Code manufacturers produced 7,970 homes in November 2022, a 12% decline from the 9,069 new HUD Code homes produced in November 2021. Nevertheless, cumulative production for 2022 now totals 106,476 homes, an 8.9% increase over the 97,758 homes produced during the same period in 2021.
A further analysis of the official industry statistics shows that the top ten shipment states from the beginning of the industry production rebound in August 2011 through November 2022 — with cumulative, monthly, current year (2022) and prior year (2021) shipments per category as indicated – are shown below.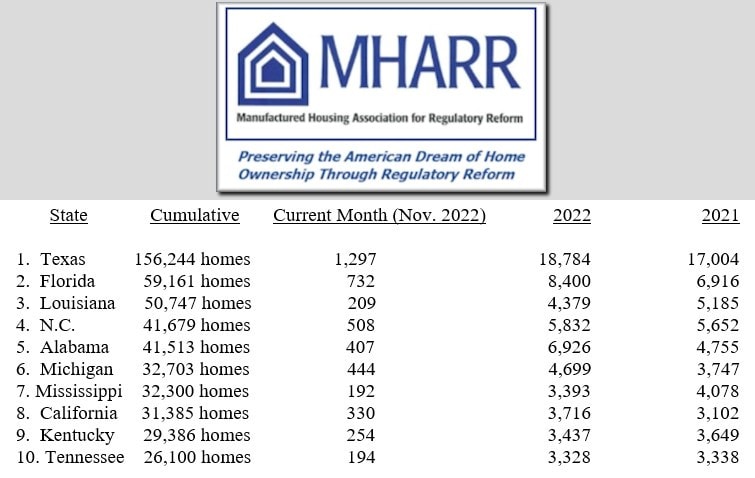 The November 2022 data does not result in any changes to the cumulative top-ten list.
The Manufactured Housing Association for Regulatory Reform is a Washington, D.C.-based national trade association representing the views and interests of independent producers of federally-regulated manufactured housing. ##
The full MHARR statement on national production totals for November 2022 is found at this link here.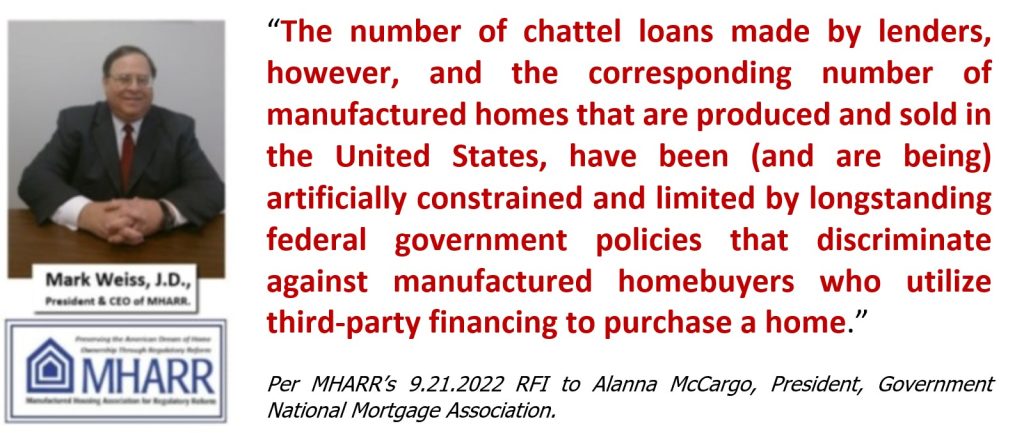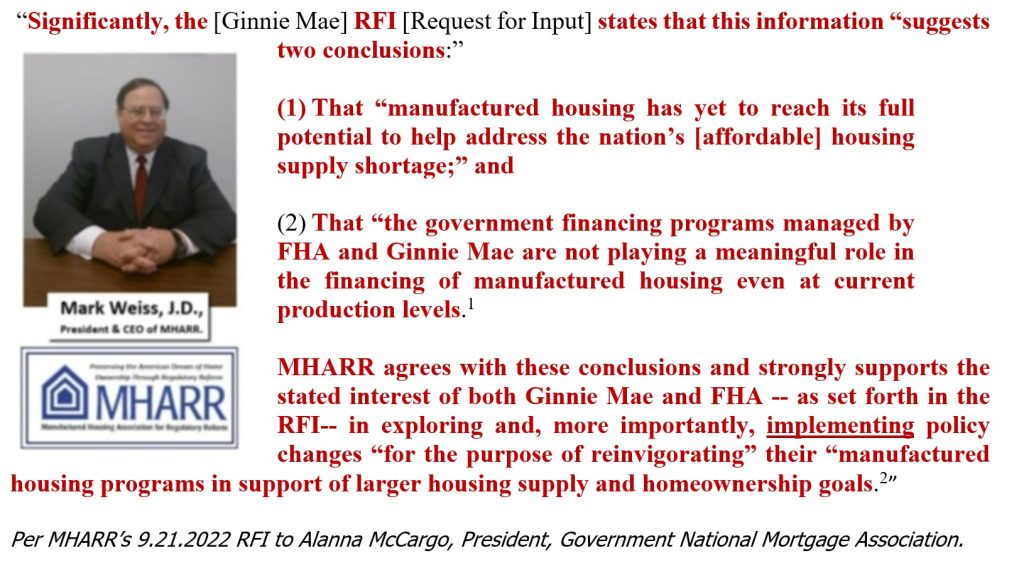 Additional Related Information from MHARR
The most complete known monthly reporting resource made publicly available by a national manufactured housing trade organization is found at this link below. Years of monthly reports, statistics and data are available via this link.
https://manufacturedhousingassociationregulatoryreform.org/category/manufactured-home-shipments/
Timely, factual, and evidence-based statements from MHARR on the underlying causes of manufactured housing underperformance during an affordable housing crisis are found in the reports linked below. Note that several of these have recently been de facto confirmed by the Bloomberg editorial published in the Washington Post that called for more manufactured housing production. That Bloomberg editorial specifically called more competitive lending and the need to overcome local zoning barriers.
https://manufacturedhousingassociationregulatoryreform.org/ginnie-mae-seeks-input-on-fha-title-i-manufactured-housing-program-and-egregious-10-10-rule/
https://manufacturedhousingassociationregulatoryreform.org/fhfa-has-repeatedly-reported-material-misrepresentations-to-congress-breach-of-responsibilities-under-hera-relating-to-dts/
https://manufacturedhousingassociationregulatoryreform.org/mharr-white-paper-exposes-public-relations-exploitation-notwithstanding-continuing-industry-failures/
https://manufacturedhousingassociationregulatoryreform.org/washington-d-c-updates-on-manufactured-housing-issues-including-doe-energy-assault-hud-moving-on-doe-standards-mh-financing-mh-white-paper-and-more/
https://manufacturedhousingassociationregulatoryreform.org/mharr-presents-comments-at-federal-housing-finance-agency-duty-to-serve-listening-session/
https://manufacturedhousingassociationregulatoryreform.org/freddie-mac-unwittingly-proves-its-own-failure-mharr-issues-and-perspectives-may-2021/
https://manufacturedhousingassociationregulatoryreform.org/mark-weiss-addresses-the-manufactured-housing-industrys-twin-crises-an-mhpronews-interview-with-mharr-president-and-ceo-mark-weiss-j-d/
MHARR Articles Focused on Proper Implementation of the Manufactured Housing Improvement Act of 2000 (MHIA or 2000 Reform Law) and its "enhanced preemption" provisions are found at the links below
https://manufacturedhousingassociationregulatoryreform.org/exclusive-insights-on-controversies-interview-with-25-year-industry-leader-mark-weiss-president-ceo-of-the-manufactured-housing-association-for-regulatory-reform-mharr/
https://manufacturedhousingassociationregulatoryreform.org/mharr-urges-hud-and-fhfa-to-address-zoning-and-consumer-financing-under-their-new-agreement/
https://manufacturedhousingassociationregulatoryreform.org/the-incredible-shrinking-zoning-problem-september-2019-mharr-issues-and-perspectives/
https://manufacturedhousingassociationregulatoryreform.org/mharr-appeals-hud-stonewalling-on-mhcc-foia/
https://manufacturedhousingassociationregulatoryreform.org/mharr-calls-on-hud-secretary-to-end-discriminatory-and-exclusionary-zoning-of-hud-regulated-manufactured-homes/
About MHARR is Found at the Link Below
https://manufacturedhousingassociationregulatoryreform.org/about-manufactured-housing-association-for-regulatory-reform-mharr-washington-d-c/
Interviews of MHARR's senior advisor and founding president and CEO, Danny Ghorbani, conducted by industry-leading MHProNews.com, are found at this link here.
https://manufacturedhousingassociationregulatoryreform.org/mhpronews-qa-with-danny-ghorbani/duty-to-serve-mh/
MHARR Issues and Perspectives are a collection of fact and evidence based editorial comments by MHARR's President and CEO, Mark Weiss, J.D. That collection is found at the link below. It represents years of MHARR's perspectives.
https://manufacturedhousingassociationregulatoryreform.org/category/mharr-issues-and-perspectives/
MHARR Accomplishments
https://manufacturedhousingassociationregulatoryreform.org/major-and-continuing-mharr-accomplishments-for-the-hud-code-manufactured-housing-industry-and-consumers-of-affordable-housing/
MHARR's History and Objectives
https://manufacturedhousingassociationregulatoryreform.org/brief-history-and-objectives-of-the-manufactured-housing-association-for-regulatory-reform-mharr/
Additional MHARR News
https://manufacturedhousingassociationregulatoryreform.org/mharr-news/
https://manufacturedhousingassociationregulatoryreform.org/join-mharr/
###
Mark Weiss, J.D., President & CEO
Manufactured Housing Association for Regulatory Reform
+1 202-783-4087
email MHARR@mharrpublications.com or mmarkweiss@aol.com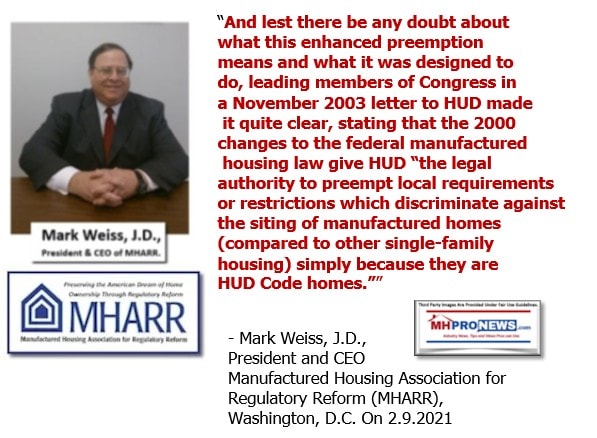 Part II. Additional Information with MHProNews Analysis and Commentary 
The factual, evidence- and commonsense-based argument can be made that if MHARR had a post-production trade association organization to partner with that manufactured housing could be growing instead of shrinking again, per the data from the last two months.  Prior monthly data for October 2022 that was released in December 2022 with its related analysis are linked below.
December's Manufactured Housing Production Report for October 2022 Data Reveals Trend Shift – What Latest Facts Reflects on MHARR's and MHI's Respective Messaging, Efforts
MHProNews, using facts, evidence, and applying industry expert analysis previously noted that when MHI was releasing their latest 'study' on manufactured housing 'during a recession' that they were essentially preparing the manufactured housing industry's independents for a downturn. A high level executive with an MHI member producer previously warned MHProNews – and through us to the industry's readers – that MHI leadership were planning a downturn. Additionally, the Texas Real Estate Research Center (TRERC) and Texas Manufactured Housing Association (TMHA) were predicting a slowdown based on sentiment reports, despite then contrary evidence. Several of the dominating brands behind the curtain at TMHA are the same dominating brands behind MHI. Is it any surprise that despite a lower price point than conventional housing, the dearth of affordable homes, and lower payments possible with HUD Code manufactured housing that a fresh downturn now appears to be upon manufactured housing? Because that downturn that was predicted despite the obvious evidence that it need not be so is now apparently been thrust upon manufactured housing industry professionals and consumers. Some of the reasons that the 4th quarter of 2022 downturn in MHVille was utterly avoidable are linked in the reports below.
Fears of Future – MILLIONS of Millennials Move Back in 2022 with Parents-Facts, Top Reasons, and Possible Silver Lining for Manufactured Housing Pros, Investors; plus MHVille REITs, Stocks Update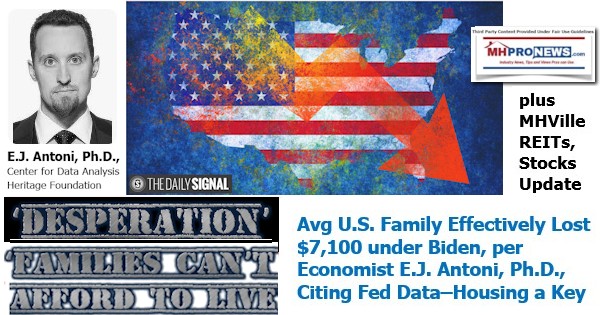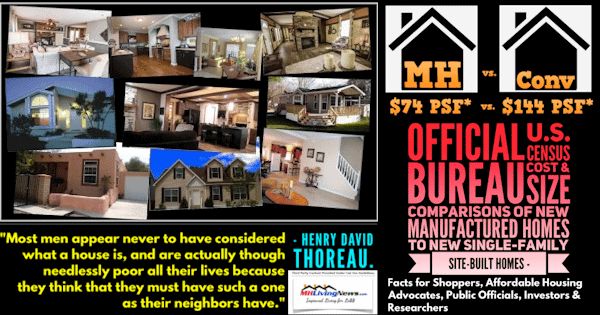 Pew Research Manufactured Home Financing Data Reveals Harm from Enough Federal Lending Shuts Out Many Prospective Buyers-Concerns on Berkshire Owned MHLenders, Manufactured Housing Institute

Yet another contact has been made by a point person for a law firm that is probing possible class action suits in manufactured housing.
Has the Manufactured Housing Industry Become a Target-Rich Environment for Plaintiffs' Attorneys? Facts, News & Views; plus, Sunday Weekly Manufactured Home Industry (MHVille) Headlines Recap
The manufactured housing industry is demonstrably underperforming. MHARR is the sole national trade group that has repeatedly pointed out that the Manufactured Housing Institute (MHI) is directly connected to that manufactured housing industry underperformance.  When MHI and their outside attorneys are asked to respond to such concerns, they are routinely mute. That leaves the evidence- and fact-based allegations against them publicly unchallenged.
MHI is several times the size of MHARR, as they themselves obliquely but routinely point out when they say that their members produce some 85 percent of all of manufactured housing's production.  What MHI leaves out of that claim is that 3 of their producers are 80 percent of that production total! Meaning, 3 HUD Code builders have long outproduced dozens upon dozens of other 'independent' manufactured housing builders. MHI openly claims to represent "all segments" of the manufactured housing industry. That may be true in some technical sense, because they have members from 'all segments' of the industry. But that claim apparently doesn't mean that they are effectively representing 'all segments' of the industry, if their actual agenda is consolidation instead of growth.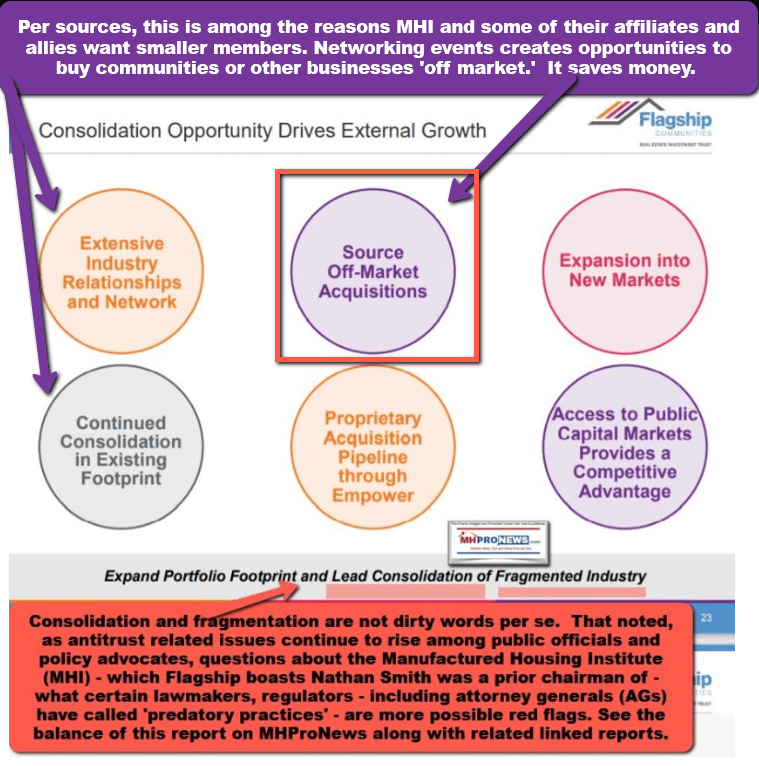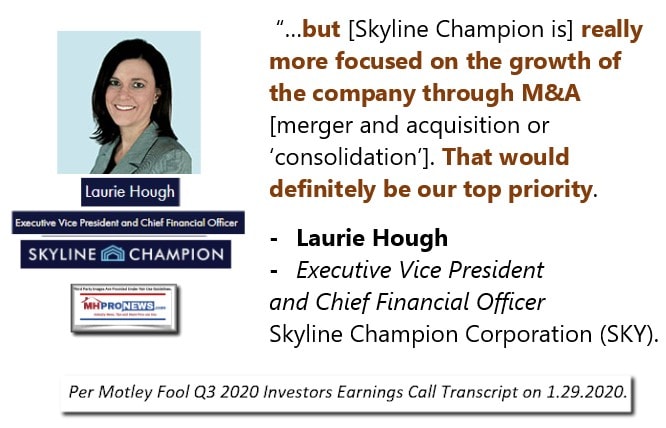 Historic Insight
Manufactured housing's giants of the late 20th century both filed for bankruptcy before the end first decade of the 21st century.  For instance, Fleetwood filed for bankruptcy in 2009, per a March 11, 2009 report on the Los Angelas Times.  Reuters reported that Champion filed for bankruptcy in 2009, per reports in MarketWatch and Reuters on November 15, 2009.  Why does that matter? Because earlier that year, Clayton Homes and Berkshire Hathaway affiliated 21st Mortgage pulled financing for independent manufactured home retailers (see the report linked below for details and the document) in a move that was said in hindsight to be an apparent antitrust violation.
Warren Buffett's Pledge to Kevin Clayton – 'You Can Access Plenty of Capital' for Projects – Quotes, Facts, Video, Transcript, and Implications for Manufactured Housing Industry
Both Clayton's top attorney, Tom Hodges – who served as MHI's chairman for some time – and MHI itself have declined comments about the antitrust concerns raised by outside researchers such as Samuel "Sam" Strommen with Knudson Law and James A. "Jim" Schmitz Jr., with the Minneapolis Federal Reserve.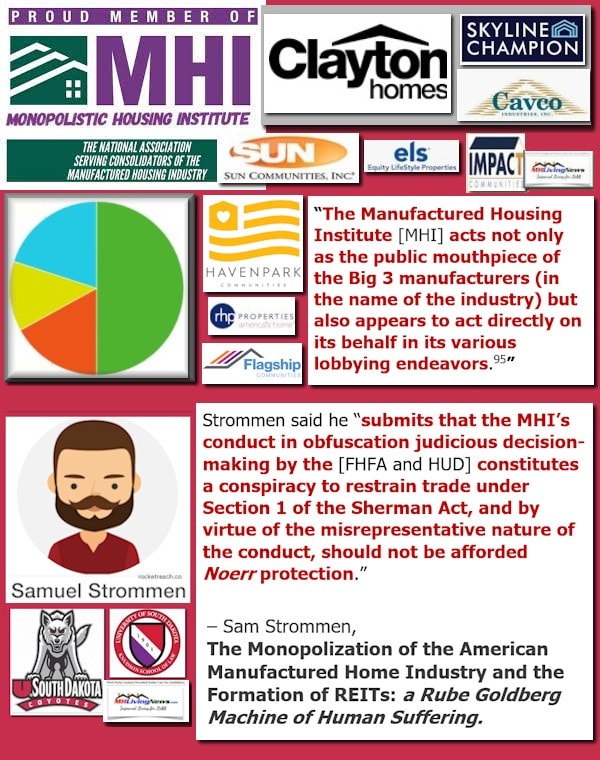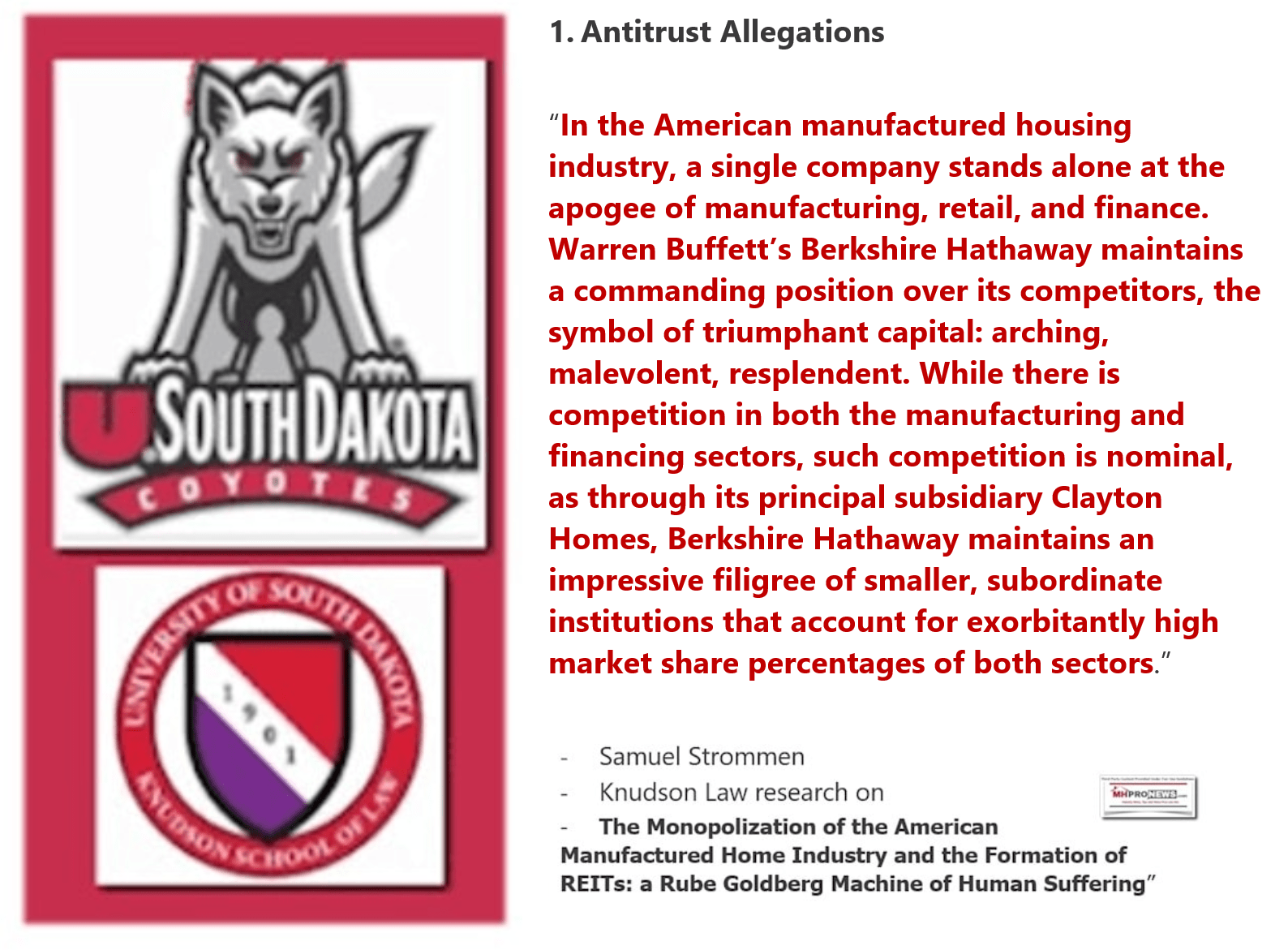 Curious minds want to know. On the surface it makes no sense that manufactured housing would be declining just because conventional housing is slowing. Articles like the one below have a steady flow of readers from inside and outside of manufactured housing.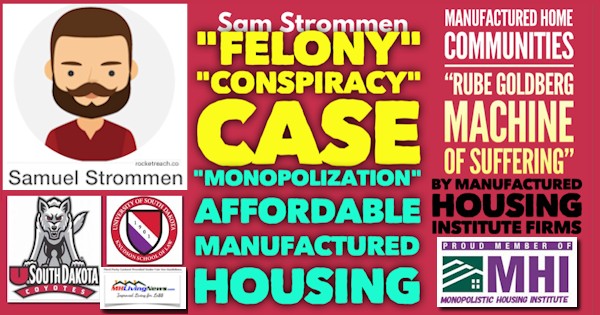 Indeed, it was Cavco Industries Bill Boor, who is currently MHI's vice chairman (does that mean chairman of vice?) who said during an earnings call that manufactured housing as an industry had the chance post-COVID19 outbreak to catch up with conventional housing. Given that apparent truism, then why is manufactured housing once more in a back-to-back months of decline?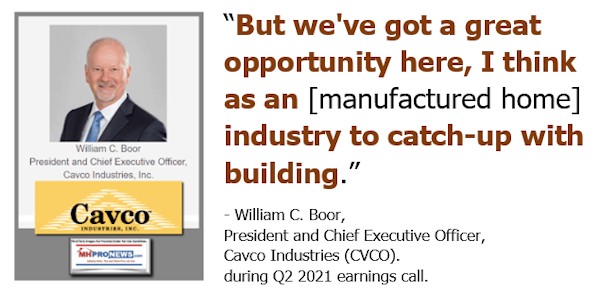 Abraham Lincoln said it well that no man (or woman) has a good enough memory to be a long-term successful liar. Sooner or later, some truth slips out that contradicts prior paltering, spin, or outright lie.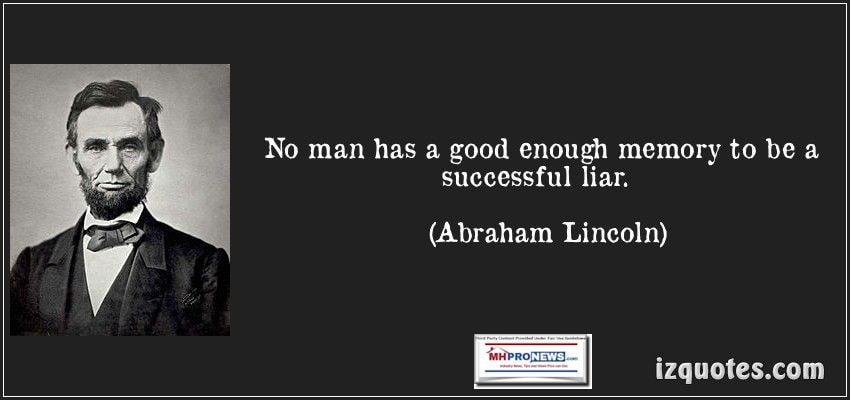 The lesson that Buffettist Moat Builders may have learned (or already knew) from the Fleetwood and Champion bankruptcy is this. Both brands were attempting to buy market share while the industry was still growing. Fleetwood and Champion were purchasing independent retailers, sometimes at inflated prices, in order to feed their respective factories thirst for growth. The problem was when the industry downturn hit, driven in good part by a loss of third-party lending combined with a wave of repossessions, manufactured housing consolidation during a period of growth proved to be an illusion by both of the former MHVille giants. A wink and a nod and the slow, painful lessons of reality have since shaken that scenario up to the one that is endured since the loss of much third-party manufactured home lending. MHARR addressed all of that in their press release shown above.
Additionally, now Bloomberg and the Washington Post have – without naming names as MHARR or MHProNews have done – illustrated similar points. MHARR's press release above illustrated that point too.
'The U.S. Can Solve Its Housing Crisis – It Just Needs To Start Building' Bloomberg, Washington Post Want More Manufactured Housing in 2023! Plus 2022 Year in Review, Sunday MHVille Weekly Headlines Recap
Much of this pattern has been illustrated in MHARR's White Paper, which once again remains publicly unchallenged by MHI or its corporate backers.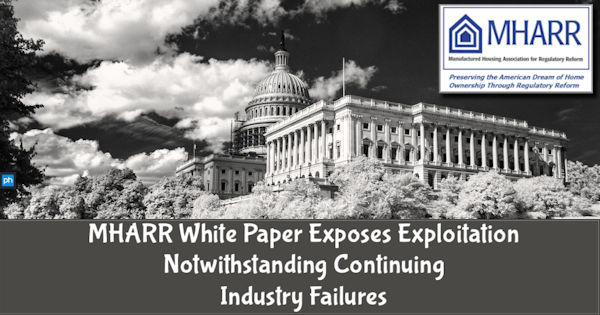 As MHProNews has been reporting, a well-placed source has told this publication that if the industry returned to something approaching 200,000 new HUD Code home shipments, that source personally knows "5 or 6" prior HUD Code builders who would jump back into the industry. That claim is potentially 5-star, bright line evidence that underperformance is precisely the goal of MHI's dominating brands and leadership. For those who may not get it, consider Bill Gates pithy insight into the mind of his now longtime buddy in business and philanthro-feudalism, Warren Buffett.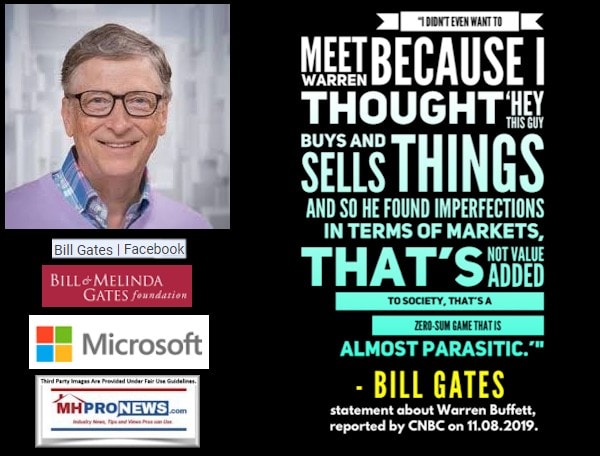 Several possible scenarios exist that could give rise to a strategy that could profitably return manufactured housing to its former glory and beyond. What is that potential? Prior MHI President and CEO Richard "Dick" Jennison said it was 500,000 units a year, or "half a million" HUD Code manufactured homes. That's nearly 5 times the current production.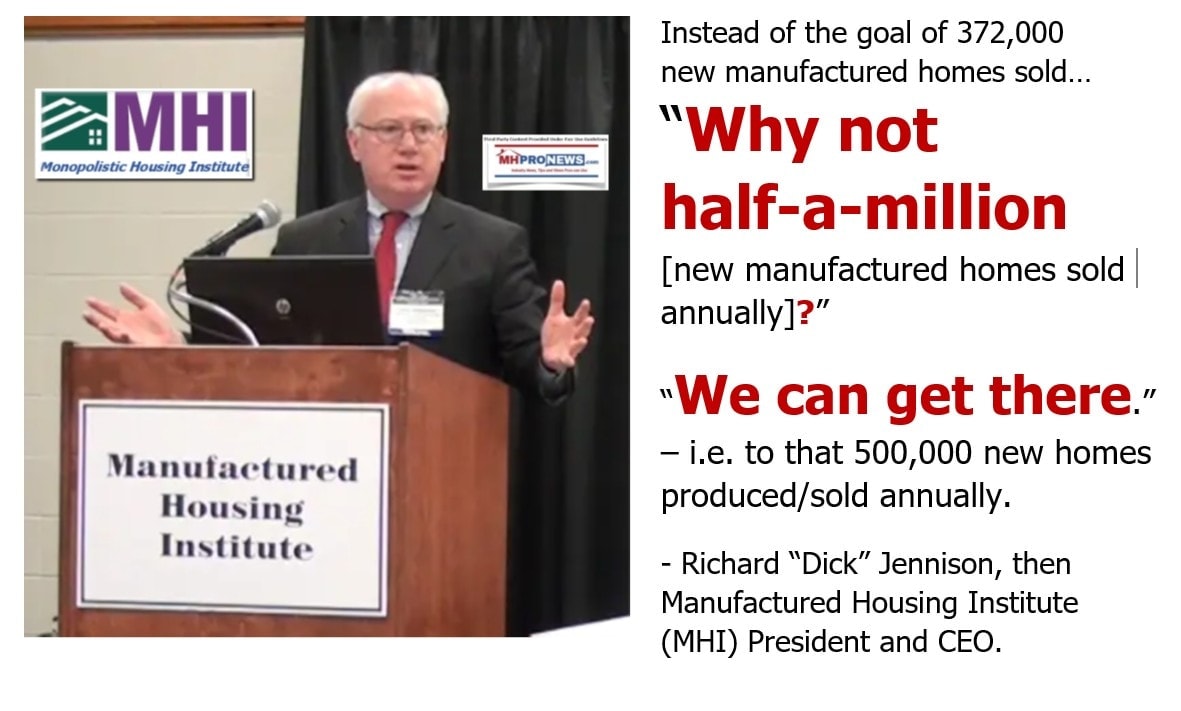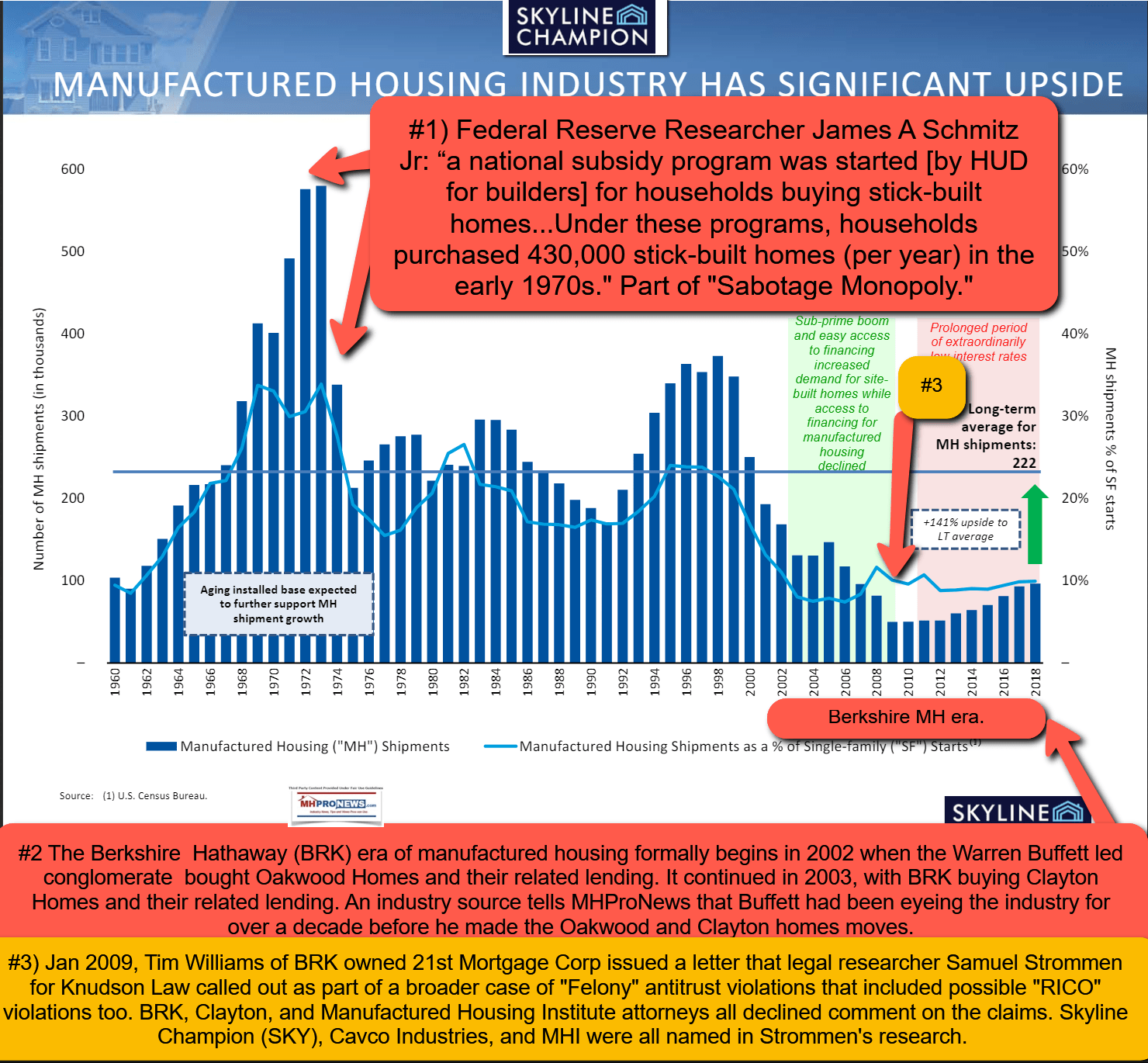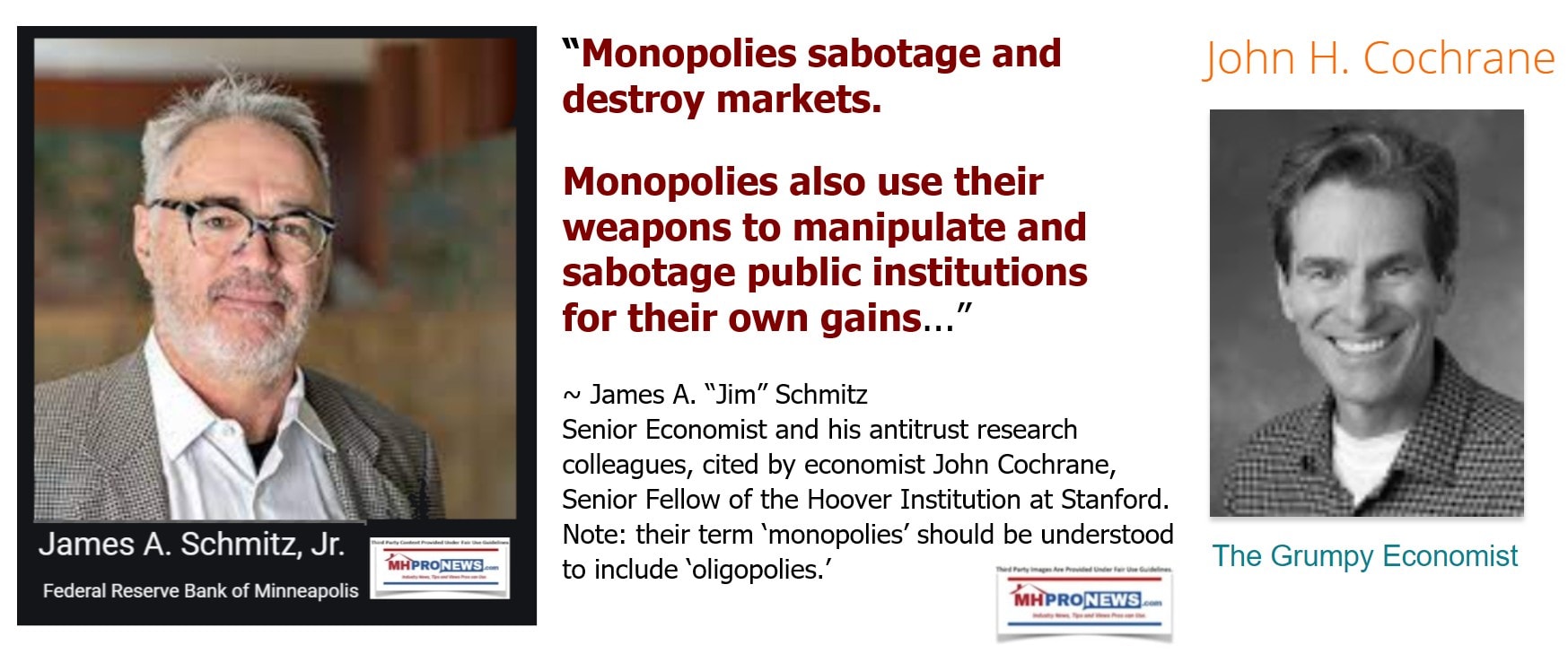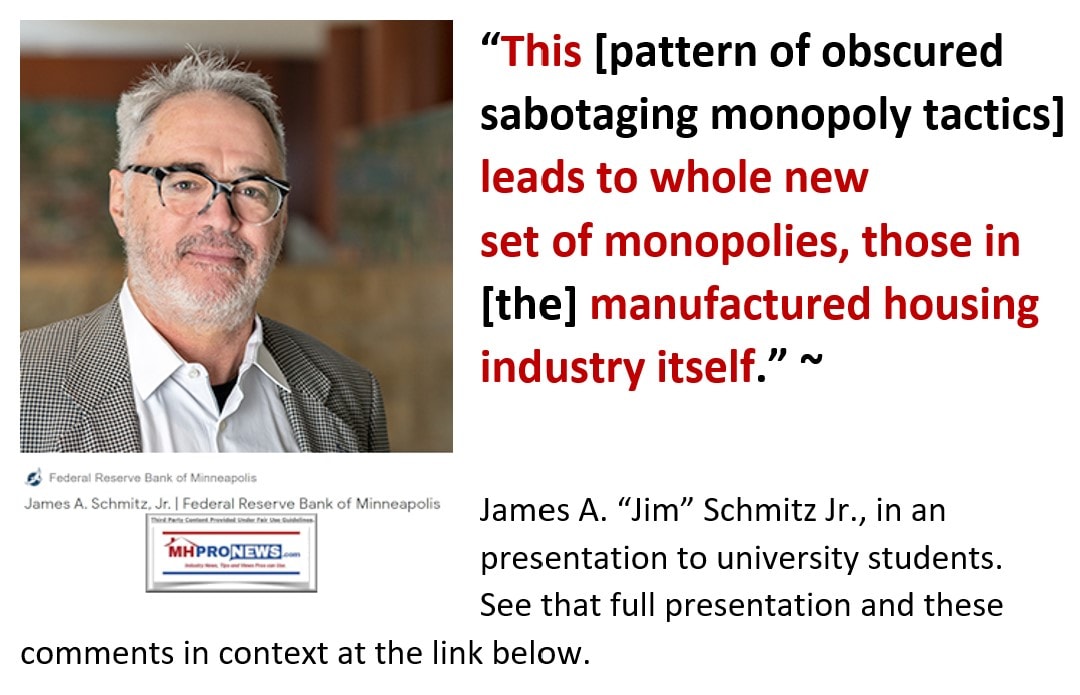 MHProNews and our MHLivingNews sister site appear to be the only trade publications with the cojones and chutzpah need to hammer away at such facts, evidence, and connect the necessary dots for manufactured housing industry readers, potential and current investors, and others involved in affordable housing advocacy. Our year in review reports for MHProNews spotlighted the articles that readers like you made the top in each month of the year. They are illuminating to say the least. Curious minds want to know. Curious minds are also able at times to detect the BS that is shoveled at them month after month, year after year.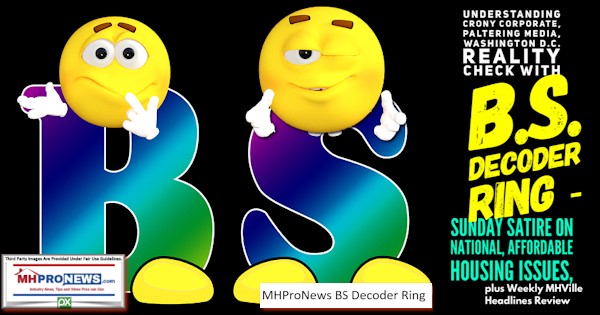 'Policies of Equitable Prosperity' – Restoring U.S. Commitment to Personal Freedoms, Free Markets, Property Rights – 'Good! You See it Differently!' Plus, Year in Review, MHVille Markets
Manufactured housing stocks should have been soaring in 2022 as conventional housing was slowing. But overall, that was not the case. MHVille connected equities routinely fell along with much of the balance of the stock market in 2022.
'Stomach Churning Year' CNN-Wall Street 'Forget 2022' Down Year – Major Equities Data Compared to Manufactured Housing Stocks, Manufactured Home Community REITs, Performance for Year by Company
'The U.S. Can Solve Its Housing Crisis – It Just Needs To Start Building' Bloomberg, Washington Post Want More Manufactured Housing in 2023! Plus 2022 Year in Review, Sunday MHVille Weekly Headlines Recap
The move by several state attorneys general, treasures, and other state-based pushback on ESG investing norms being pushed by giants gives another possible clue that the correct approach by motivate and articulate MHVille professionals could yield litigation and other efforts that may bust the rigged system in manufactured housing wide open.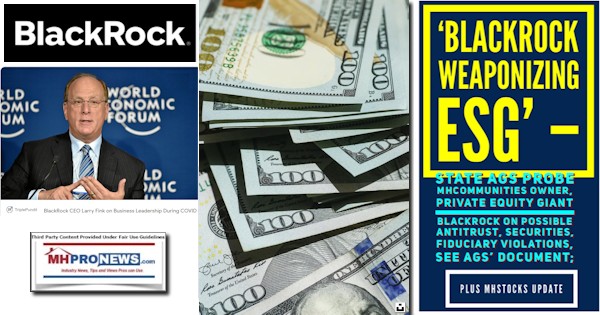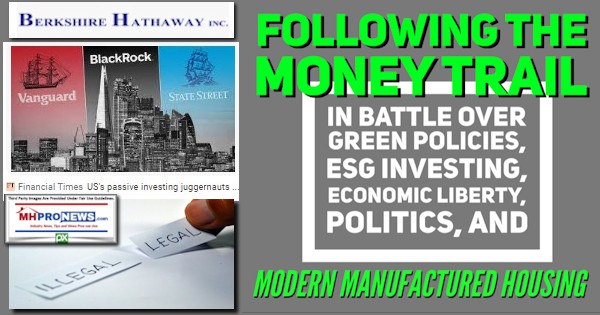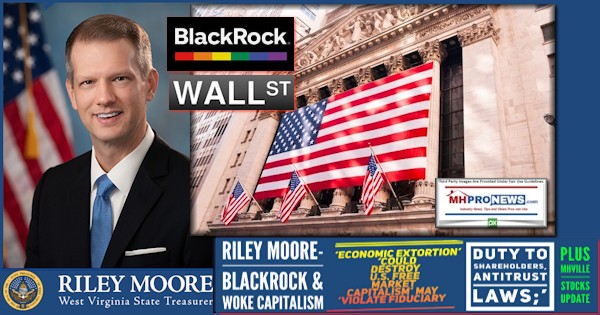 The evidence and lessons of 2022 into the causes and possible cures for manufactured housing underperformance are growing, but apparently only here at MHProNews, MHLivingNews, and at MHARR. MHARR merits the support of all independent producers that want to see the industry grow to its true potential. MHARR is also a template for what a post-production trade group could mean as a tool to unlock the door to enforcing existing laws that would cause manufactured housing to begin to achieve its incredible but true potential.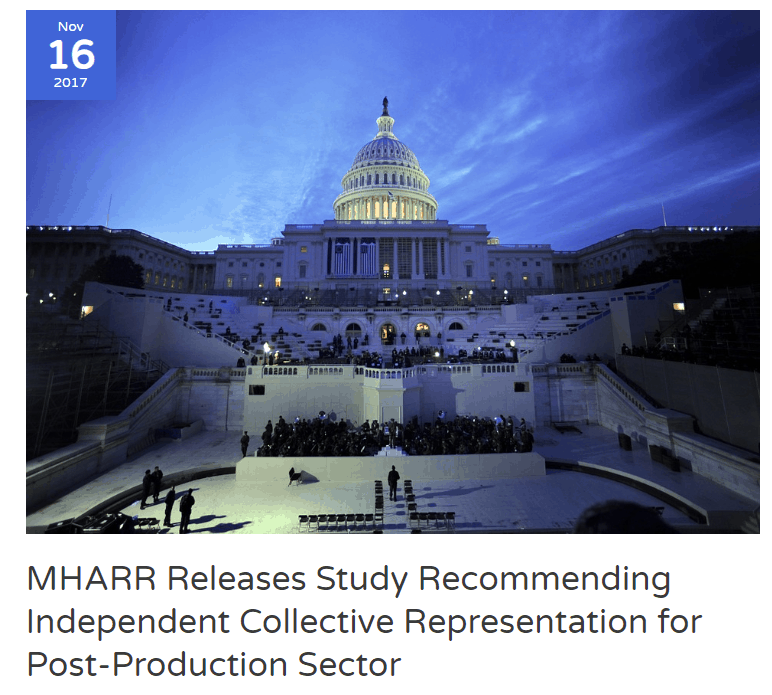 Stay tuned for more of what's behind the curtain and what's ahead in 2023 and beyond here on MHProNews.
'Punishment the Wise Suffer;' Sam Zell's Contrarian Investing View – When Everyone Is Going Left, Look Right – 2022 Facts Reveal Potent Insights for Manufactured Housing in 2023, plus MHVille Equities
Part III. Daily Business News on MHProNews Markets Segment
The modifications of our prior Daily Business News on MHProNews format of the recap of yesterday evening's market report are provided below. It still includes our signature left (CNN Business) and right (Newsmax) 'market moving' headlines. The macro market moves graphics will provide context and comparisons for those invested in or tracking manufactured housing connected equities.
In minutes a day readers can get a good sense of significant or major events while keeping up with the trends that are impacting manufactured housing connected investing.
Reminder: several of the graphics on MHProNews can be opened into a larger size. For instance: click the image and follow the prompts in your browser or device to OPEN In a New Window. Then, in several browsers/devices you can click the image and increase the size. Use the 'x out' (close window) escape or back key to return.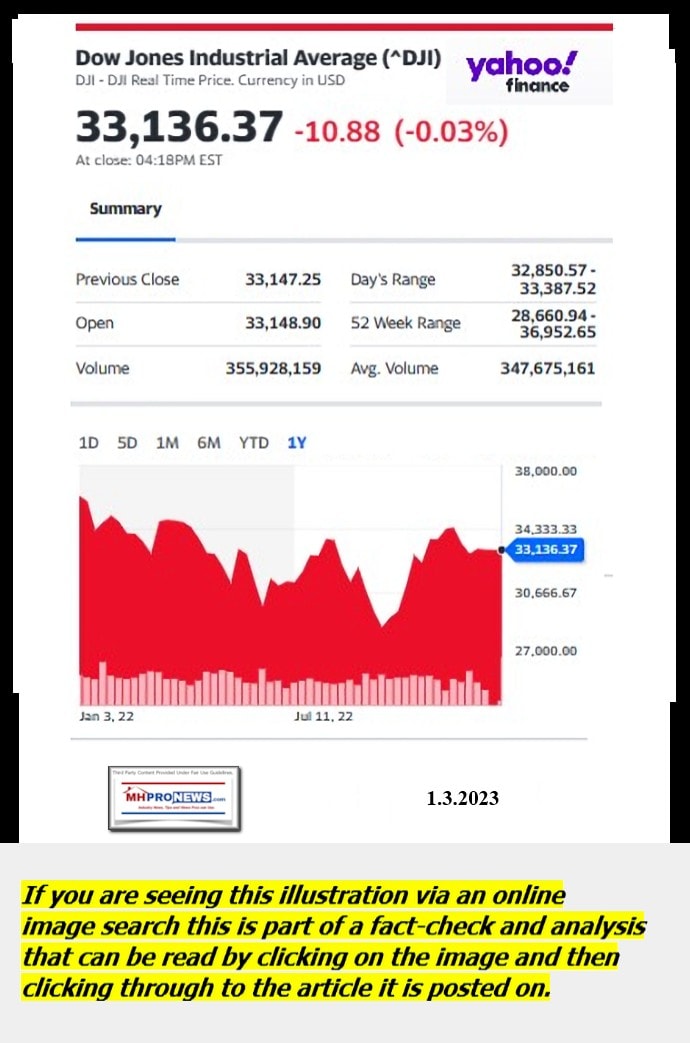 Headlines from left-of-center CNN Business – from the evening of 1.3.2023
Get ready for a 'slowcession'
Many CEOs, investors and consumers are worried about a recession in 2023. But experts say this is the more likely scenario
A visitor browses an iPhone display at a new Apple store
Apple has lost $1 trillion in market value in a year
SHANGHAI,CHINA – MARCH 29: An aerial view of Tesla Shanghai Gigafactory on March 29, 2021 in Shanghai, China. Tesla Shanghai Gigafactory is reportedly producing vehicles at a rate of about 450,000 cars per year.
Tesla's shares plunge further on weaker than expected sales
Elon Musk, chief executive officer of Tesla Inc., arrives at court during the SolarCity trial in Wilmington, Delaware, U.S., on Tuesday, July 13, 2021. Musk was cool but combative as he testified in a Delaware courtroom that Tesla's more than $2 billion acquisition of SolarCity in 2016 wasn't a bailout of the struggling solar provider.
Elon Musk has lost a bigger fortune than anyone in history
BRUSSELS, BELGIUM – JANUARY 9: Tesla Model 3 compact full electric car interior with a large touch screen on the dashboard on display at Brussels Expo on January 9, 2020 in Brussels, Belgium. The Model 3 is fitted with a full self-driving system.
Tesla delivered a record 1.3 million vehicles in 2022, but it still disappointed Wall Street
Signage is displayed on the Shopify Inc. headquarters in Ottawa, Ontario, Canada, on Thursday, May 7, 2020. Ottawa-based Shopify edged past Royal Bank of Canada to become the largest publicly listed company in Canada. Photographer: David Kawai/Bloomberg via Getty Images
This company just drastically cut meetings from employee calendars, freeing up 76,000 hours
Tesla's China chief Tom Zhu speaks at a delivery ceremony for China-made Tesla Model 3 vehicles in the Shanghai Gigafactory of the US electric car maker in Shanghai, China on December 30, 2019.
Tom Zhu: China boss is now highest-profile Tesla executive after Elon Musk
employee raise STOCK
Has your boss recently given you a nice raise so you'll stay? Are you an employer paying workers more not to quit?
Sam Bankman-Fried, co-founder of FTX Cryptocurrency Derivatives Exchange, departs from court in New York, US, on Thursday, Dec. 22, 2022. Bankman-Fried was released on a $250 million bail package after making his first US court appearance to face fraud charges over the collapse of FTX, the cryptocurrency exchange he co-founded.
FTX founder Sam Bankman-Fried pleads not guilty
Skip Bayless apologizes for tweet after Damar Hamlin's collapse
Twitter sued by landlord for allegedly failing to pay rent
Here's what will drive markets this year
There wasn't a single bank robbery in Denmark last year
One third of world economy expected to be in recession in 2023, says IMF chief
Global markets try to put last year's misery behind them
CNN Exclusive: Tito's Vodka wants you to celebrate Dry January
Dubai just dropped a 30% tax on alcohol
World's largest iPhone factory bounces back from Covid disruption that hurt Apple
UK train strikes will disrupt return to work this week
'The View' pays tribute to Barbara Walters
Canada is banning some foreigners from buying property after home prices surged
Recession or soft landing? Five reasons to be cautiously optimistic about 2023
Here's what could tip the global economy into recession in 2023
In Case You Missed It
CHINA
A woman crosses a street on the Bund in the Huangpu district in Shanghai on December 21, 2022.
China has abandoned its zero-Covid policy. What will the economy look like in 2023?
Xi Jinping estimates China's 2022 GDP grew at least 4.4%. But Covid misery looms
Big bonuses, extreme rationing: How Covid-hit China is coping with its drugs shortage
China's Covid surge hits factories and consumer market
CONSUMER
Why that "free" Starbucks drink is about to cost you more
Why eggs have been so expensive this year
The soda market is flat, but not for Dr Pepper
Don't want that item? Returning it could cost you
From the McRib to the Choco Taco, here are 6 foods we lost in 2022
The best food marketing stunts of the year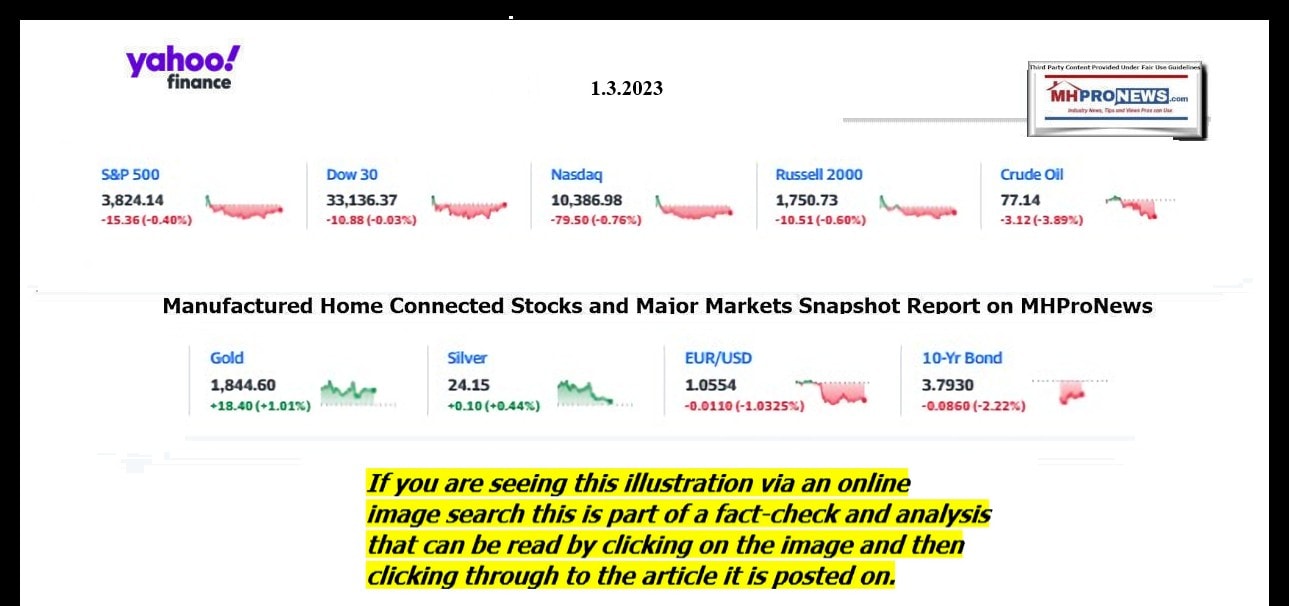 Headlines from right-of-center Newsmax 1.3.2023
Climate Change Shock: Company Puts Toxic Particles Into Air to Reduce Sunlight, See Report
McCarthy, Who Lost 1st Speaker Vote, Headed for a 2nd-Round Loss, Too
Kevin McCarthy, R-Calif., listens during the second round of voting for the next Speaker of the House on the opening day of the 118th Congress at the U.S. Capitol on Tuesday.
McCarthy, Who Lost 1st Speaker Vote, Headed for a 2nd-Round Loss, Too
It was a disconcerting start to the new majority for McCarthy and highlights the challenges Republicans could face over the next two years, heading into the 2024 presidential election. Their slim majority gives greater clout to a small group of hard-liners, who want to focus on dealing defeat to Democrats and pushing investigations. [Full Story]
Related Stories
McCarthy 'Battle' for Speaker's Gavel as Congress Opens
Fitzpatrick: Speaker Alternative Would Need to Come From Outside
Perry: McCarthy 'Rejected' Opportunity for Speakership
Pope Benedict, Emeritus: 1927-2022
Alar: Benedict's Resignation Widened Church Divide | video
Father Murray to Newsmax: Benedict's Legacy More Than Resignation | video
SF Archbishop: Benedict 'Accessible to Everyone' | video
Matthew Bunson to Newsmax: 'On the Surface,' Benedict and Francis Contrast | video
Father Patalinghug to Newsmax: Benedict Was 'Gentle' Pope | video
Crowds View Body of Former Pope Benedict in St. Peter's
Italy, Germany Only State Delegations at Benedict's Funeral
'Lord, I Love You': Aide Recounts Benedict's Last Words
Cardinal Dolan: Pope Benedict Bridged 'Faith, Reason' | video
More Pope Benedict, Emeritus: 1927-2022
Newsmax TV
Peter King: Time for House GOP to Support McCarthy | video
Tenney: I Think McCarthy Is Going to Be the Next Speaker | video
-Elect Mullin: Citizen Legislators Vital, Bring Important Perspective | video
Fallon: McCarthy Could 'Have Tough Time' | video
Texas DPS' Olivarez: Mass Amnesty for Migrants Will Worsen Crisis | video
Comer: 'Awfully Late' to Deny Speaker McCarthy | video
Tenney: GOP Must Stick Together on Speaker | video
Sen. Brownback: Christian Persecution at All-Time High | video
Newsfront
Border Patrol: 72K 'Got-Aways' in December
A Customs and Border Patrol (CBP) source told Breitbart that an estimated 72,000 illegal migrants got away during the month of December, bringing the total for the first three months of the new fiscal year to 212,000…. [Full Story]
Wall St Starts the Year With a Dip; Apple, Tesla Shares Drag
Wall Street's main indexes closed lower on the first trading day of [Full Story]
GOP House Removes Metal Detectors Installed After Jan. 6
Three days before the second anniversary of the Jan. 6 riot, the [Full Story]
House GOP Targeting Jan. 6 Committee Docs for Probe
The incoming House GOP majority is putting the soon to be disbanded [Full Story]
McCarthy, Who Lost 1st Speaker Vote, Now Looks Poised to Lose 2nd
Republican Kevin McCarthy lost a dramatic first vote for speaker of [Full Story]
Ukraine: Russia Plans Tactical Shift Using More Drones
Russia is preparing to step up its attacks on Ukraine using [Full Story]
Related
Pro-Putin Operatives in Germany Work to Turn Berlin Against Ukraine
Ukrainian 'Oligarchs' Losing Fortunes, Power Amid War
Ukraine's Zelenskyy Signs Law Law to Regulate Media
Report: Putin Nearly Took Ukraine Before Arrogance, Health Got in Way
Moscow Confirms Ukraine Rocket Strike Kills 63 Russian Troops
Ukraine Says It Killed Hundreds of Russians in Donetsk Missile Strike
Russians Furious at Commanders Over Ukrainian Rocket Strike That Killed Scores
Regulators Warn Banks to Be Cautious on Crypto Contagion
Banks should be aware of key risks associated with cryptocurrency, [Full Story]
Company Puts 'Particles' Into Atmosphere to Stop Global Warming, Plan Called 'Dangerous'
Just when you thought it may be safe to go outside, some climate [Full Story] | Platinum Article
Apple's Market Value Falls Below $2 Trillion
Apple Inc.'s market capitalization slipped below $2 trillion on the [Full Story]
Stealth Bomber Mishaps Raise Life Expectancy Questions
A series of mishaps involving America's B-2 stealth bombers could [Full Story] | Platinum Article
US Construction Spending Rebounds
S. construction spending unexpectedly rebounded in November, lifted [Full Story]
More Bosses Demand Workers Return to the Office
More Bosses Demand Workers Return to the Office
More companies are ordering workers to return to the office, some [Full Story]
Study: Poor Hydration Linked to Aging, Chronic Diseases
Drink up to slow down early aging and chronic disease, a new study [Full Story]
Video Report: Thousands Pay Respects to Pope Benedict
On Tuesday's "National Report," Newsmax correspondent Alex Salvi [Full Story] | video
Pele's 100-year-Old Mother, 'Dona Celeste'
The funeral procession Tuesday for Brazilian football legend Pele, [Full Story]
NFL Pauses in Deference to Bills Safety Damar Hamlin
An indefinite pause marked the day after Buffalo Bills safety Damar [Full Story]
Related
Damar Hamlin Family Spokesperson: Bills Player 'Fighting' for Life
What Triggered NFL Star Damar Hamlin's Cardiac Arrest?
Skip Bayless Slammed for Questioning Postponement of NFL Game
Buffalo Bills Safety Hamlin in Critical Condition After Cardiac Arrest, Game Postponed
Nevada Parents Sue School District Over 'Pornographic' Assignment
Two Nevada parents are suing the Clark County School District after [Full Story] | video
Bankman-Fried Pleads Not Guilty in FTX Fraud Case
Sam Bankman-Fried pleaded not guilty on Tuesday to criminal charges [Full Story]
Ex-New York Fed Chief Dudley: Mild US Recession 'Pretty Likely'
The United States will likely experience an economic recession in the [Full Story] | video
Poll: Most Voters Don't Want Biden or Trump to Run in 2024
A majority of likely voters say Joe Biden and Donald Trump should not [Full Story]
Lake Attorney: Court Could Still Overturn Election
Arizona state Rep. Alexander Kolodin, who filed a brief on behalf of [Full Story] | video
Trafalgar-COSA Poll: Most GOP Voters Want New RNC Chair
A new poll from Convention of States Action found that the majority [Full Story]
Jeremy Renner Remains in Critical Condition After Surgery
Marvel actor Jeremy Renner remains in critical but stable condition [Full Story]
Don Jr. Signs Podcast Deal
In a move that brings more momentum to Rumble following its debut as [Full Story]
Jewish Watchdog Group Calls for Probe Into FBI Hate Crime Report
A Jewish watchdog group is calling on Congress to investigate the [Full Story]
$785M Mega Millions Prize Is 6th Largest in US History
An estimated $785 million Mega Millions jackpot set for Tuesday night [Full Story]
McConnell Becomes Longest-Serving Senate Party Leader
Senate Republican Leader Mitch McConnell on Tuesday becomes the [Full Story]
Beijing Threatens Response to 'Unacceptable' Virus Measures
The Chinese government sharply criticized COVID-19 testing [Full Story]
Bankman-Fried's Parents Physically Threatened, Attorneys Say
Sam Bankman-Fried's parents have been getting physical threats since [Full Story]
Video Report: Minorities Commit Majority of NYC Antisemitic Assaults
On Tuesday's "Wake Up America," a shocking report reveals other [Full Story] | video
Report: Brazilian Fraud Case Against George Santos to Be Reopened
Law enforcement officials in Brazil expect to revive fraud charges [Full Story]
More Newsfront
Finance
Bankman-Fried Pleads Not Guilty in FTX Fraud Case
Sam Bankman-Fried pleaded not guilty on Tuesday to criminal charges that he cheated investors in his now-bankrupt FTX cryptocurrency exchange…. [Full Story]
New Year's Hangover for Tesla, as Shares Tank 13%
Video Game Workers Form Microsoft's First US Labor Union
Credit Rating Agencies Told to Shape Up
Wall Street Slips in 2023 Open After Dismal Year
More Finance
Health
Study: Poor Hydration Linked to Aging, Chronic Diseases
Drink up to slow down early aging and chronic disease, a new study suggests…. [Full Story]
Adopt These 6 Simple Habits For a Healthier 2023
Vitamin C is Essential to Immunity: Signs You May Be Deficient
Physician Group Updates Guidelines on Most Effective Osteoporosis Treatments
Experts Compare Effectiveness of Popular Weight-Loss Diets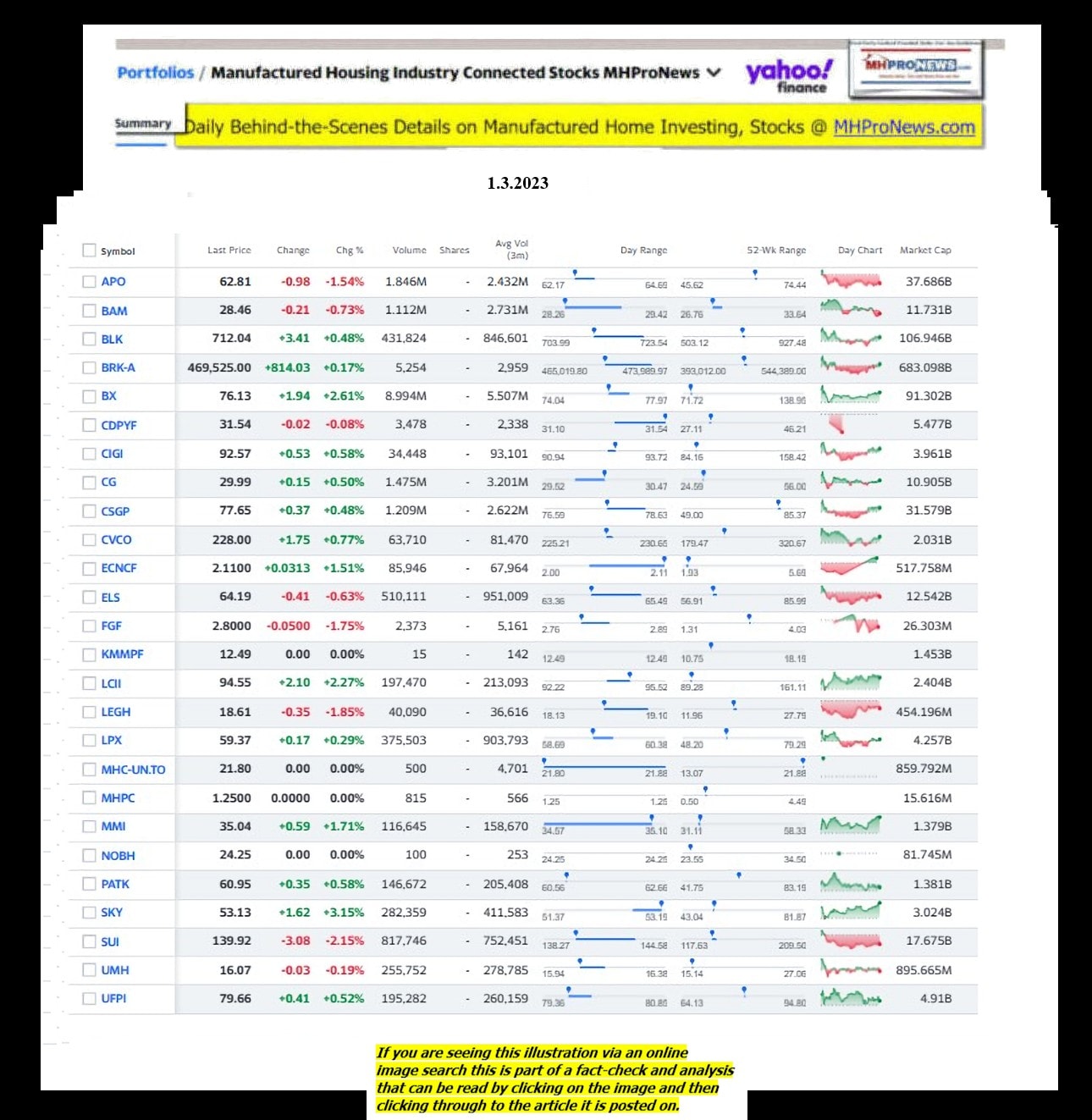 ====================================
Updated
NOTE 1: The 3rd chart above of manufactured housing connected equities includes the Canadian stock, ECN, which purchased Triad Financial Services, a manufactured home industry finance lender.
NOTE 2: Drew changed its name and trading symbol at the end of 2016 to Lippert (LCII).
NOTE 3: Deer Valley was largely taken private, say company insiders in a message to MHProNews on 12.15.2020, but there are still some outstanding shares of the stock from the days when it was a publicly traded firm.  Thus, there is still periodic activity on DVLY.
Note 4: some recent or related reports to the REITs, stocks, and other equities named above follow in the reports linked below.
Manufactured Housing Properties-Results for Three and Nine Months Ending September 30.2022–Exploring 'Mobile Home Park' Manufactured Home Community Investing; plus MHVille REITs, Stocks Update
Manufactured Housing's Next BIG Regulatory Battle That MHARR's Spotlighted and Which MHI Conveniently Ignored in Recent 'Manufactured Housing Institute News;' plus Sunday Weekly Headlines Recap
'Changes Will Benefit Customers,' Boost Sales-Legacy Homes CEO Duncan Bates – LEGH 'Delivered 22.5% Return on Equity in 1 Yr' – Corp Q3 2022 Insights, Analysis; plus MHVille REITs, Stocks Update  
'No Assurance Inflation Will Not Affect Our Future Profitability Financial Position'=Cavco Industries 10-Q, Solitaire Deal, More CVCO Data; Supreme Court Ruled-SEC Regs on False-Omitted Remarks
Skyline Champion Provides Quarterly Results, Adding Retail Centers, Improved Delivery Times-CEO Mark Yost Says 'Can Outperform Conventional Housing' Explored; Plus MHVille REITs, Stocks Update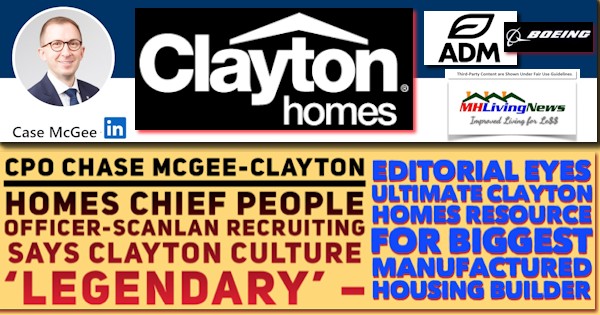 Triad Financial Services Q2-2022 FINANCIAL RESULTS, per ECN Capital – Several Bright Spots in Manufactured Home Market Highlighted, Including Communities, Retail, Land-Home, Floor; MHStocks Update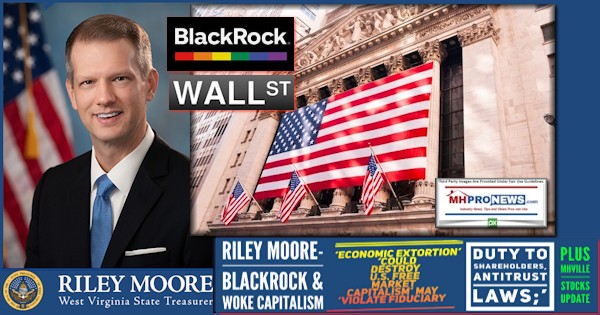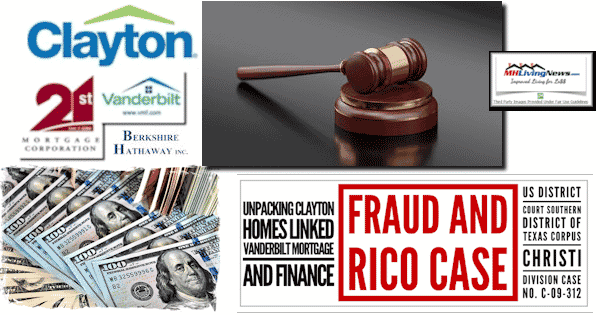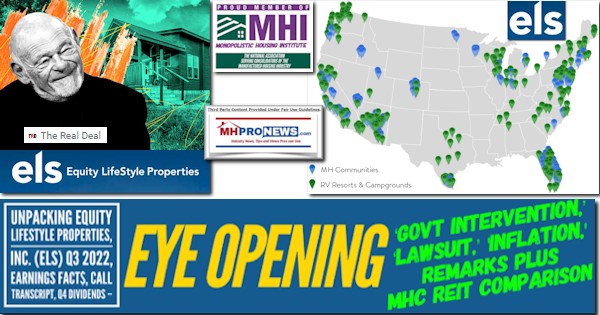 Manufactured Home Communities (a.k.a. 'Mobile Home Parks' – SIC) – Exploring UMH Properties; Fellow Manufactured Housing Institute Member Yes! Communities Suits and Settlements; plus MH Markets Updates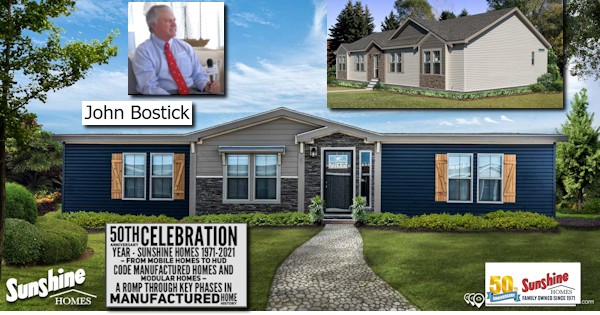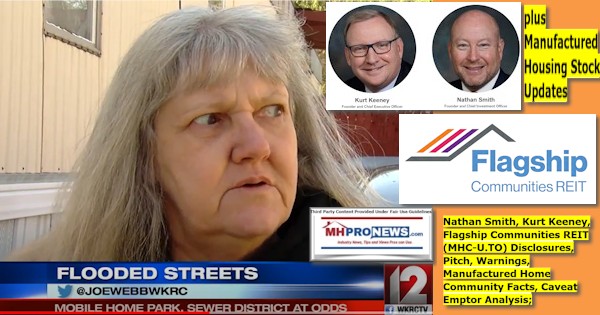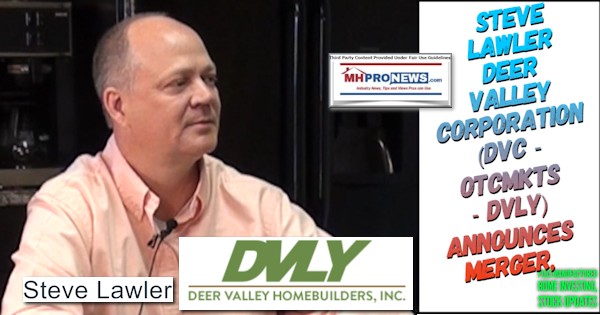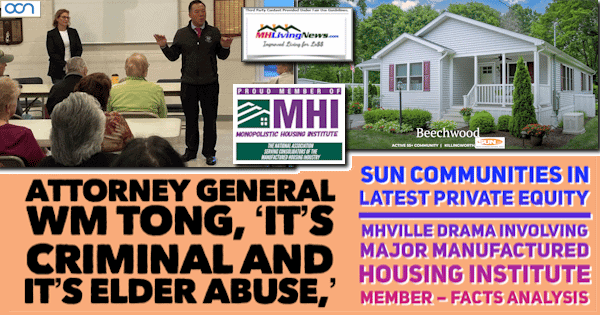 2022 …Berkshire Hathaway is the parent company to Clayton Homes, 21st Mortgage, Vanderbilt Mortgage and other factory-built housing industry suppliers.
· LCI Industries, Patrick, UFPI, and LP each are suppliers to the manufactured housing industry, among others.
· AMG, CG, and TAVFX have investments in manufactured housing related businesses. For insights from third-parties and clients about our publisher, click here.
Disclosure. MHProNews holds no positions in the stocks in this report.
· For expert manufactured housing business development or other professional services, click here.
· To sign up in seconds for our industry leading emailed headline news updates, click here.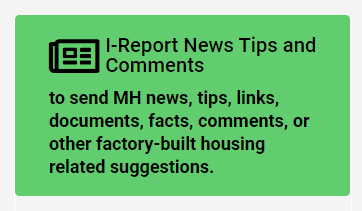 That's a wrap on this installment of "News Through the Lens of Manufactured Homes and Factory-Built Housing" © where "We Provide, You Decide." © (Affordable housing, manufactured homes, stock, investing, data, metrics, reports, fact-checks, analysis, and commentary. Third-party images or content are provided under fair use guidelines for media.) (See Related Reports, further below. Text/image boxes often are hot-linked to other reports that can be access by clicking on them.)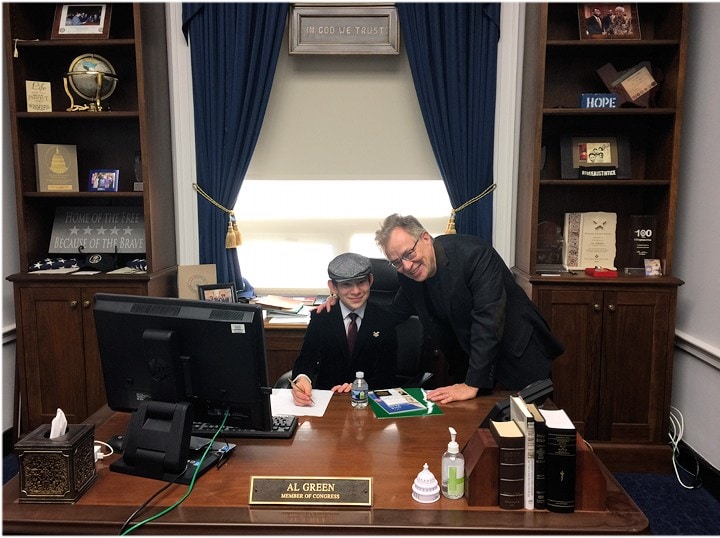 By L.A. "Tony" Kovach – for MHProNews.
Tony earned a journalism scholarship along with numerous awards in history. There have been several awards and honors and also recognition in manufactured housing. For example, he earned the prestigious Lottinville Award in history from the University of Oklahoma, where he studied history and business management. He's a managing member and co-founder of LifeStyle Factory Homes, LLC, the parent company to MHProNews, and MHLivingNews.com. This article reflects the LLC's and/or the writer's position and may or may not reflect the views of sponsors or supporters.
Consumers 'Fears for the Future'-Mortgage Payments Surge Since 2021, Buyers Get Priced Out–Conventional Housing Woes are Manufactured Home Pro Opportunities; plus MHVille REITs, Stocks Update