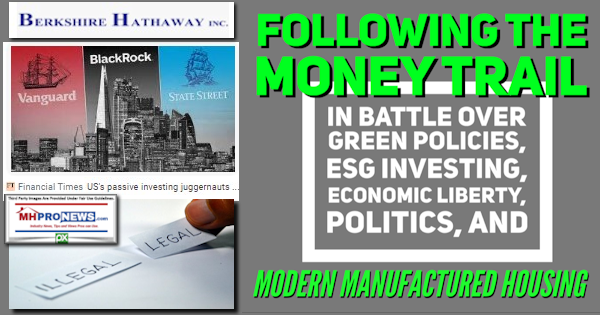 Energy and fuel costs impact virtually everything else. This has become part of the broader debate over the politics, regulations, and investing practices tied to 'green' policies. "Green" and "ESG" investing's impact on energy and fuel are among the underlying causes of inflation which in turn increases the costs of all housing, including naturally more affordable manufactured homes. The outsized role that Warren Buffett led Berkshire Hathaway has in manufactured housing is well known, due to their outright ownership of Clayton Homes, 21st Mortgage Corporation, and Vanderbilt Mortgage and Finance (VMF), among other brands that operate in the manufactured housing space. The Berkshire brands have considerable sway over the Manufactured Housing Institute (MHI) and MHI state level affiliates. Curating evidence from across the spectrum is essential to understanding what's real vs. what mere PR or agenda-driven fluff. Per left-leaning Wikipedia, "Environmental, social, and corporate governance" or "ESG data reflect the externalities an organization is generating with respect to the environment, to society and to corporate governance. ESG data can be used by investors to assess the material risk the organization is taking and by the organization itself as metrics for strategic and managerial purposes." But as MHProNews has reported, there has been increasing pushback by generally Republican run "red states" at the investment and attorneys general levels to ESG investing and related impacts. As the 'green' segment of the de facto Biden-Democratic agenda has been a large part of their policy since assuming power in January 2021, an awareness and understanding of how this is playing out matters in several ways to affordable housing seekers, advocates, investors, and manufactured home professionals.
Riley Moore, WV State Treasurer, Running for Congress, Blackrock, Woke Capitalism, Berkshire Hathaway, Economic Extortion, 'Could Destroy U.S. Free Market Capitalism', 'May Violate Fiduciary Duty to Shareholders', Antitrust Laws, Plus MHVille Stocks Update, REITs, real estate investment trusts, Manufactured Homes, Manufactured Housing, Production, Factories, Suppliers, Retailers, Dealers, Finance, Brokers,
With that brief backdrop, Fintel reported on an 11.14.2022 filing that BlackRock owns a block of shares in Warren Buffett led Berkshire Hathaway stock. BlackRock also owns a large block of stocks in Apple, which Berkshire also has a large stake in that same firm.
In a report on 11.6.2022, the Motley Fool financial/investing news site said that Warren Buffett led Berkshire Hathaway includes two index funds. One is the Vanguard 500 (VOO) and the other is operated by State Street.
There are thus several interlaced financial ties between some of the largest conglomerates and money managers in the U.S., and thus on planet Earth. Berkshire Hathaway, BlackRock, Vanguard, and State Street are financially – and arguably philosophically – largely interconnected, per the money trail.
Furthermore, close Buffett financial and philanthro-feudalism ally William "Bill" Gates III has several ties to Berkshire.  Someone can agree or disagree with the conclusions of often detailed evidence by organizations such as the Institute for Policy Studies (IPS). But ignoring the facts that left (or right) leaning sources may bring forward is a mistake.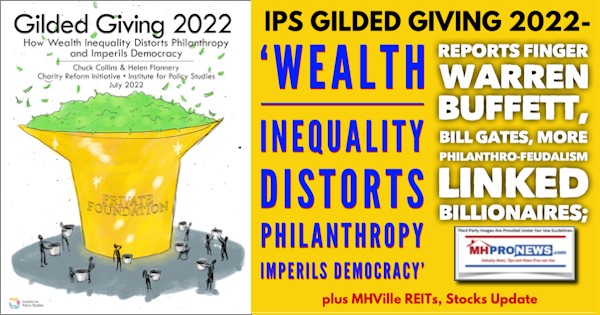 Groups like MHAction have at various times reported on some of these connections, because they are demonstrably operating in the manufactured housing industry in ways that they say harms consumer interests. What may be less apparent is that it isn't just consumers that are harmed. Independent brands, be they producers, community owner/operators, retailers, suppliers, transporters, installers, financial services, or other service providers (including legal) are all impacted too.
Applying the principle of separating the wheat from the chaff to an array of information from sources across the left-center-right divide yields an impressive collection of data and insights.
With this focused factual preface to this Masthead editorial, let's pivot to two reports from WND NewsCenter to MHProNews. They will be followed by additional information with more MHProNews Analysis and Commentary, and a hopeful yet sobering summary and conclusion. Keep in mind that Vanguard and Berkshire have financial ties, as was noted above.
World's No. 2 asset manager quits 'ESG' collective
Vanguard explains it does not want to restrict investment opportunities
By WND News Services Published December 8, 2022 at 1:01pm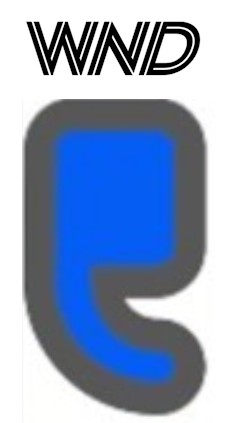 The world's second-largest asset manager Vanguard announced Wednesday that it was leaving the Net-Zero Asset Managers initiative (NZAM), a collective of financial institutions that support investments aimed at reducing global carbon emissions. Vanguard's move came after several Republican attorneys general called on the Federal Energy Regulatory Commission (FERC) to prevent the company from purchasing publicly traded utilities due to the firm's previous climate commitments.
On Nov. 28, 13 Republican attorneys general urged FERC to determine whether Vanguard should be allowed to buy utility stocks, as the company has allegedly colluded with other asset managers via NZAM and pressured utilities to reduce fossil fuel use which would have violated federal law, according to legal documents. Vanguard is now withdrawing from NZAM as the company wants to prove to investors that it makes climate-related investing decisions independently and does not want to restrict its investment options, according to a company press release.
"Vanguard's decision to leave the Net-Zero Asset Managers initiative is a victory for the retirement accounts of hard-working Kentuckians and the energy needs of our Commonwealth," Kentucky Attorney General Daniel Cameron said in a statement. "This is an important step toward stopping ESG driven policies that endanger Kentucky's economy and threaten the availability of affordable and reliable electricity."
More than 290 companies, including asset manager BlackRock, are signatories of NZAM, which already manages $66 trillion in assets and pledges to help the world produce "net-zero" carbon emissions by 2050. In May, Vanguard, which manages roughly $7 trillion in assets, touted its commitments to the alliance's aims and pledged that $290 billion would be invested in companies that have promised to produce "net-zero" carbon emissions by 2050, according to Reuters.
The Republican attorneys general previously stated that Vanguard's commitments to environmental, social and corporate governance (ESG) investing mean that the company has violated its previous promises to FERC, in which the company said it would not exercise control over the companies or affect electricity prices. The officials further stated that Vanguard's climate commitments could force utilities to shut down coal or natural gas-producing facilities early, driving up electricity prices.
"It is unfortunate that political pressure is impacting this crucial economic imperative and attempting to block companies from effectively managing risks — a crucial part of their fiduciary duty, Kirsten Snow Spalding, vice president of the investor network at the sustainability nonprofit Ceres, said in a statement provided to the Daily Caller News Foundation. Ceres is a founding member of NZAM.
Vanguard referred the Daily Caller News Foundation to its statement.
This story originally was published by the Daily Caller News Foundation. ##
Next up in this fact check and analysis is another apparently related report from the WND NewsCenter to MHProNews.
State treasurer calls on ESG-loving BlackRock CEO to walk away
Larry Fink's ideology in conflict with fiduciary responsibilities
By WND News Services Published December 9, 2022 at 12:49pm
By Jack McEvoy Daily Caller News Foundation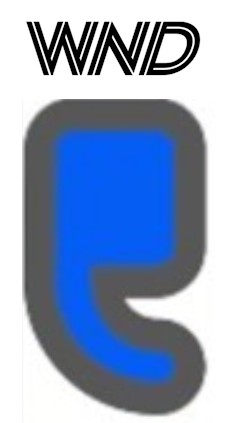 North Carolina State Treasurer Dale Folwell is calling on BlackRock CEO Larry Fink to resign due to the financial firm's activist investing policies.
Folwell stated that Fink should resign or be fired because he has used BlackRock's financial influence to push an activist political and social agenda instead of fully focusing on making money for clients, according to a Friday letter sent to the firm's board of directors. Fink and BlackRock have committed to environmental, social and corporate governance (ESG) investing, leading the company to embrace international climate targets and push other companies to do the same.
"At Larry Fink's direction, BlackRock has used the financial power of its clients to force the global warming agenda, using proxy voting authority to push companies to 'net zero,' often in conflict with its fiduciary responsibilities," the letter reads. "BlackRock needs to be totally focused on returns for their clients, not on the political effort to 'transform' the economy to your vision of carbon zero."
Folwell signed an agreement that will allow the North Carolina Retirement System (NCRS) to vote independently on investor decisions that will affect its shares that are managed by BlackRock in order to combat its investing strategies, according to the letter. Folwell added that the NCRS, which is worth approximately $111 billion, has invested roughly $14 billion in a combination of active and passive funds through BlackRock, in addition to another $55 million passively invested in the firm's equities and bonds.
BlackRock, which manages nearly $8 trillion in assets, is also a member of the Net Zero Asset Managers initiative, an alliance of financial groups that supports climate investments to get the world to produce "net-zero emissions" by 2050 or sooner. The asset manager voted to take action against 53 companies for climate inaction and put an additional 191 companies under review, according to a 2021 company report.
Vanguard, the world's second-largest asset manager after BlackRock, withdrew from the Net Zero Asset Managers initiative on Wednesday after 13 Republican attorneys general filed a motion urging the Federal Energy Regulatory Commission to prevent the firm from purchasing shares of publicly traded electricity providers.
"Given his [Fink's] dogged pursuit of these political objectives over a number of years, I'm skeptical that he would or could lead the necessary course correction," Folwell wrote. "Having lost confidence in his leadership … I request, quite simply, that he resign or be removed from the asset management firm's leadership team immediately."
BlackRock did not immediately respond to the Daily Caller News Foundation's request for comment. ##
Additional Information with More MHProNews Masthead Analysis and Commentary
Housing and manufactured housing are obviously a subset of the broader economic, political, financial, and regulatory landscape. From time to time, a look at the 'big picture' can be useful to those involved in our profession.
Why?
Because, as has been previously noted, manufactured housing is demonstrably underperforming during an affordable housing crisis.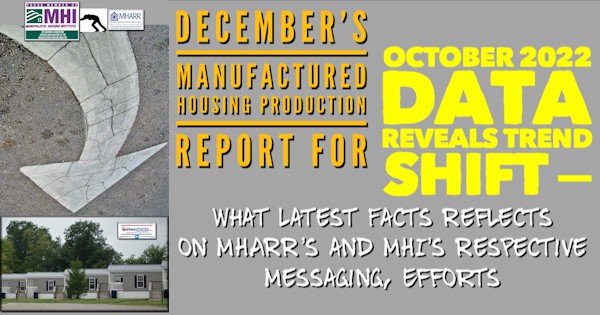 There are several factors that contribute to that underperformance scenario. That said, following the money trail sheds light on what may be the motivations for giants like Berkshire, BlackRock, and others to allow manufactured housing to operate at such a modest level compared to its startling potential when the facts and evidence are objectively considered.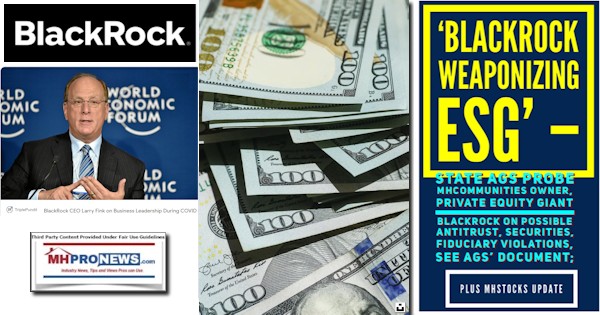 The good news, so to speak, from the vantage point of manufactured housing may be this.
There are now obvious examples – like those shared and linked herein – of how Republican lawmakers and public officials are examining the impact of giant hedge funds and powerful conglomerates on public policy, news, regulations, capital access and the like.
'Remember the Lies' – Matt Taibbi, Elon Musk, 'The Twitter Files' and MHVille – What Evidence-Based Claims of Election Interference Means to America and Manufactured Housing
At least on paper (e.g.: possibly posturing and paltering), Democrats have for some years decried the monopoly power of large firms on the U.S. economy. But in practice, those corporations and their leaders have for years donated sizable sums to Democratic candidates, Democratic supporting PACs, along with specific "Establishment" Republican candidates and PACs. That is how 'shadow' policies impact business, advocacy, and government.
Added to that is the lock hold that left-leaning media, big tech, and big social media have on news, culture, education, and the like that are often 'upstream' from politics and policy.
Despite evidence to the contrary on the practical realties involving so-called 'green' policies, with some of those troubling facts at times coming from believers in the green agenda, the push in recent years has obviously impacted manufactured housing in the form of the DOE energy rule for manufactured homes.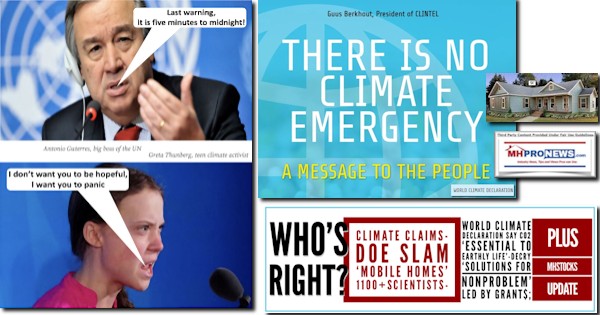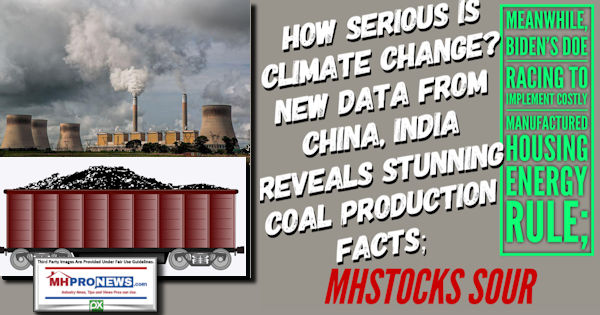 There are numerous possible takeaways from this quick romp through current events as they play out in the manufactured housing industry (a.k.a. MHVille). In no specific order of importance are the following items to consider.
1) Some Democratic officials were already interested in manufactured housing issues. That noted, one can and should question how effective their claimed advocacy was. A current case in point is the Biden White House Housing Plan, which is demonstrably failing, but nevertheless at least postures support for manufactured homes. That it is postured support only is explored in the second report linked below.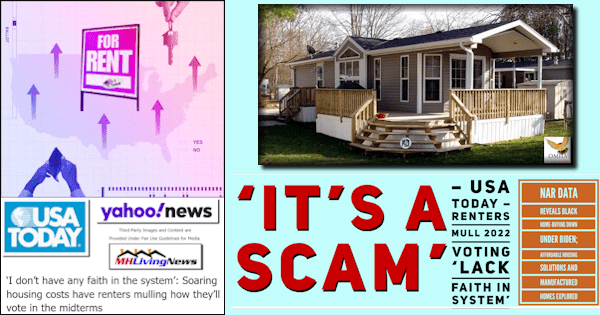 2) MHI is a trade group that is obviously run by corporate interests. Those corporate interests may be affected by investors and sometimes hedge funds. Regardless of what MHI may say, what matters more is what they do, or sometimes more aptly, what they fail to accomplish despite their often-lengthy statements to the contrary of their two plus decades of problematic to poor results. The fact that MHI staffers continue to get supported, and even bonuses, in the wake of problematic behavior is evidence that MHI is posturing, paltering, and is engaged in what the Capital Research Center has generically described as "deception and misdirection." Coupling that with the fact that MHI won't debate their performance, has attempted (successfully so in recent years) to bar MHProNews/MHLivingNews from certain venues that they influence or control, despite years of prior praise of our pro-industry growth, pro-consumer, and pro-white hat business behavior) is telling too. The reluctance of MHI to debate or discussions their performance, and even their attorneys ducking out on thorny inquiries that reveal the weaknesses of their stated claims are all interesting pieces of evidence that must be pondered.
3) The stark contrast between the Manufactured Housing Association for Regulatory Reform (MHARR) apparently consistent logic and behavior contrasted with the inconsistent reasoning and behavior at MHI is ever more apparent. As public officials are pressing issues such as the fiduciary responsibilities of corporations when they put politically charged ESG policies over shareholder interests are arguably a parallel to several trends in MHVille.
4) Inquiries and communications with legal authorities and advocacy groups with MHProNews/MHLivingNews are anecdotal evidence that 2023 may bring long overdue probes and possible legal action in apparently corrupt MHVille practices. Given what occurred with Cavco Industries (CVCO) in recent years, the ongoing case against MHI member Equity LifeStyle Properties (ELS), and other cases/topics that will be the subject of planned reports on our platforms are among the reasons that evidence-based reasons exist for thinking that pressure for change within the manufactured housing industry may be reaching critical mass.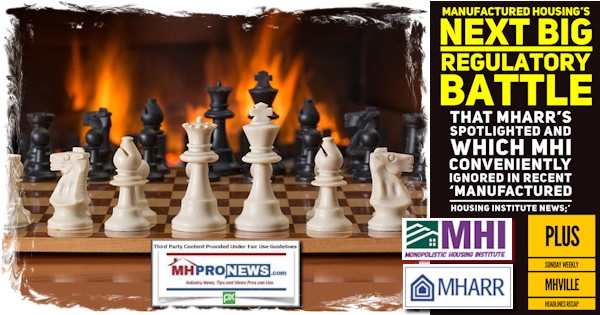 There is more, but this outline and the linked reports are sufficient to make these summary and concluding thoughts. Bad behavior and pleasant posturing but problematic practices and a lack of measurable results could finally have achieved a threshold where MHI and their corporate masters will be called on the proverbial carpet or worse. Since others in MHVille trade media and bloggers routinely kiss the ample derrieres of MHI and their corporate masters, duck showing the only routine source for insights on these issues beyond MHARR is MHProNews/MHLivingNews. ##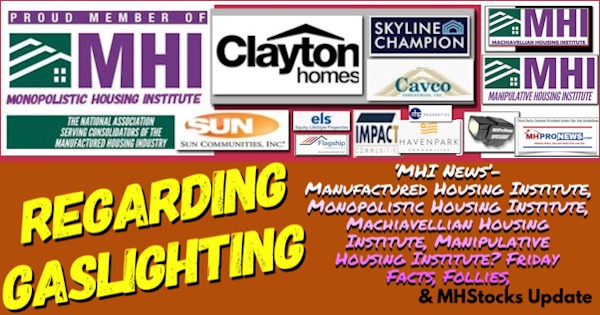 Institute for Justice, IJ, Prepares Litigation, Sues Jurisdictions, Protect Rights, Tiny Homes, Affordable Housing, Will Manufactured Housing Institute, Follow Suit for Manufactured Homes?, Alachua City FL, Calhoun GA, City of Sierra Vista Arizona, Meridian City ID, Manufactured Housing Association for Regulatory Reform, Amy Bliss, Mary Gaiski, Mark Weiss, Danny Ghorbani, Lesli Gooch, IJ Senior Attorney Ari Bargil,
MHI's New Research, Stockholm Syndrome, Chains of Habit, Defining Insanity, You Can't Make This Stuff Up, Manufactured Housing Institute's, Wacky Wednesday, plus MHVille REITs, Stocks Update, 11.2.2022, manufactured home communities, REITs, mobile home park investing, production, factories, retail centers, brokers, suppliers, finance,
MHI Owes the Manufactured Home Industry an Explanation and a Lawsuit – the Need to Stop Destructive Energy Regulations of Manufactured Housing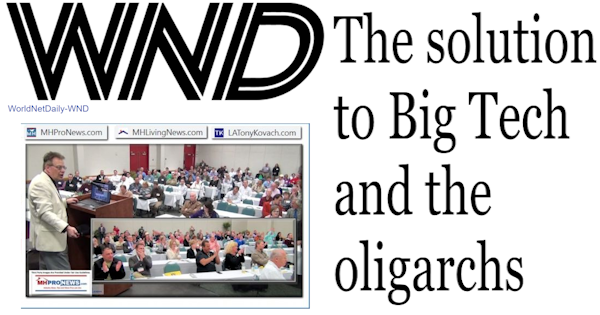 [cp_popup display="inline" style_id="139941" step_id = "1"][/cp_popup]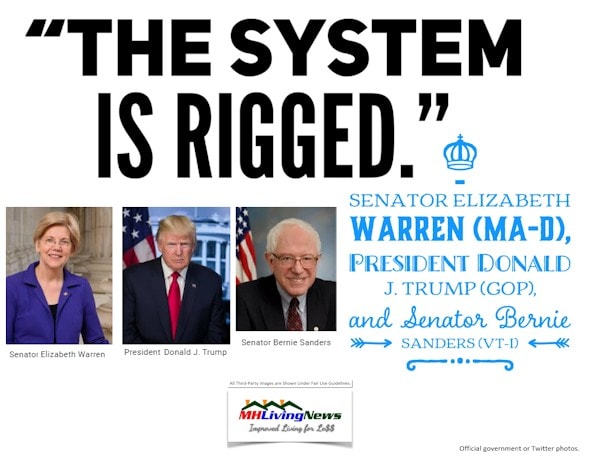 Donald Trump Jr., The Smear, Exploring the Threat of the New Feudalism in America – Issues, Examples, Solutions
Stay tuned for more of what is 'behind the curtains' as well as what is obvious and in your face reporting that are not found anywhere else in MHVille. It is all here, which may explain why this is the runaway largest and most-read source for authentic manufactured home "News through the lens of manufactured homes and factory-built housing" © where "We Provide, You Decide." © ## (Affordable housing, manufactured homes, reports, fact-checks, analysis, and commentary. Third-party images or content are provided under fair use guidelines for media.) (See Related Reports, further below. Text/image boxes often are hot-linked to other reports that can be access by clicking on them.)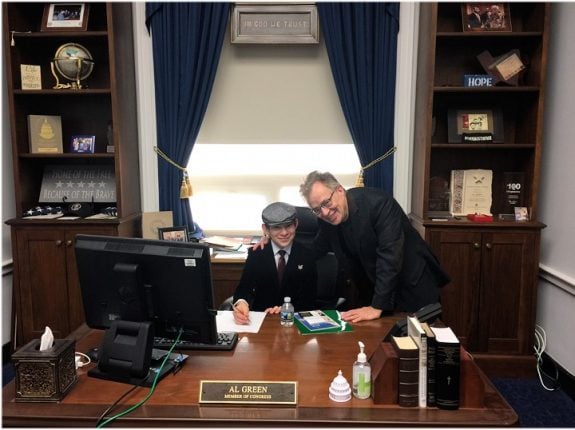 By L.A. "Tony" Kovach - for MHProNews.com.
Tony earned a journalism scholarship and earned numerous awards in history and in manufactured housing.
For example, he earned the prestigious Lottinville Award in history from the University of Oklahoma, where he studied history and business management. He's a managing member and co-founder of LifeStyle Factory Homes, LLC, the parent company to MHProNews, and MHLivingNews.com.
This article reflects the LLC's and/or the writer's position, and may or may not reflect the views of sponsors or supporters.
Connect on LinkedIn: http://www.linkedin.com/in/latonykovach
Related References:
The text/image boxes below are linked to other reports, which can be accessed by clicking on them.
Construction News Today, 'MHI Does Not Represent Entire Industry', Manufactured Housing Association for Regulatory Reform, MHARR, Manufactured Housing Institute, MHI, Energy Rule, American Homestar Corp, F.R. Jayar Daily COO, Congressional testimony, 3.15.2022, MHVille Markets, mobile home park investing, REITs, factories, production centers, retail, suppliers, finance, brokers,
Deadly, Destructive 'Corruption, Control, Private Profits' Insider Lifelong Democrat Attorney Blows Whistle-Bill Gates, Dr Anthony Fauci, Billionaires, Nonprofits-The Real Anthony Fauci Movie
FOLLOW the MONEY COVID: Billionaires' Profits & Government Debt, Poverty Soared Warren Buffett Ally Bill Gates, Others Oligarchs Examined by Historian Hanna Herland in Fact-Backed Op-Ed
'What, then, shall we say in response to these things? If God is for us, who can be against us?' By God, If We Can Do It You Can Too! Anniversary Reflections, Viewpoints, MHVille Pro Inspirations
"Federated States Newsletter" Uncovers Manufactured Housing Institute Behavior and Lack of Effectiveness at Their Own Claimed Advocacy – MHI's Own Words, 3rd Party Facts, Plus Expert Commentary
Former MHI and MHARR Executive Danny Ghorbani's Keen Insights on History and Value of 'Homes on the Hill' for Manufactured Housing – Exclusive Q&A
Pondering 'The Only Place Success Comes Before Work is in the Dictionary' – Vince Lombardi – How it Applies in All Professions, Including Manufactured Housing – Life Hacks Analysis