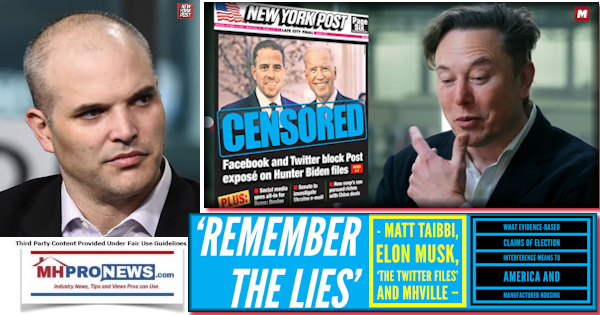 Elon Musk apparently made possible for independent reporter Matt Taibbi to get what is being called "The Twitter Files." It is evidence of the evolution of a social media platform that was supposed to be a public square for all that became weaponized to favor a specific perspective that favored Democrats and harmed certain Republicans, particularly then-candidate for re-election, President of the United States (POTUS) Donald J. Trump. When government officials, Democratic candidates for the presidency and other high offices, can collude to suppress and thus tilt information in ways favoring Democrats while harming their opposition, it is evidence of what is understandably being labeled as election interference that may violate several laws as well as the U.S. Constitution. This has implications for every American and essentially every profession, thus including affordable manufactured housing.
Here is how the WND NewsCenter described the explosive information, which they made available to MHProNews.
WND
Elon Musk release: 'Biden team' had direct line to Twitter to censor Hunter laptop story
Social media giant complied with demands to remove information campaign didn't like
By Art Moore
Published December 2, 2022 at 7:37pm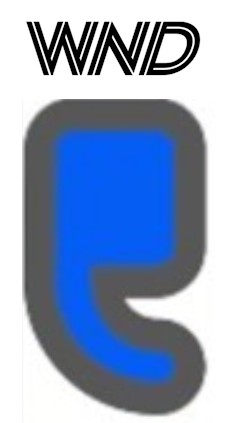 As promised, Elon Musk released internal communications documenting Twitter's suppression of the New York Post's blockbuster stories before the 2020 election presenting evidence from a laptop abandoned by Hunter Biden that the Democratic Party's presidential candidate was covering up his family's sale of access to the White House to the likes of Chinese Communist Party companies, and Russian and Ukrainian oligarchs.
Musk began releasing the information Friday evening, tweet by tweet, through independent journalist Matt Taibbi.
The internal communications between Twitter officials show the Biden White House had a direct line to the social media giant to remove information it didn't like.
Taibbi posted a screen shot of a message between Twitter employees showing that by 2020, requests to delete tweets from "connected actors" – people with an interest in the censorship – were routine.
One executive wrote to another, presenting a list of tweets to delete: "More to review from the Biden team."
The reply came back, "Handled."
See the message via Taibbi's tweet:
7. Slowly, over time, Twitter staff and executives began to find more and more uses for these tools. Outsiders began petitioning the company to manipulate speech as well: first a little, then more often, then constantly.

— Matt Taibbi (@mtaibbi) December 2, 2022
Taibbi's ongoing thread begins here:
1. Thread: THE TWITTER FILES

— Matt Taibbi (@mtaibbi) December 2, 2022
Here are other significant revelations:
Twitter's CEO at the time, Jack Dorsey, was left out of the loop in the decision to suppress the New York Post's stories.
The move to censor the stories was led by Vijaya Gadde, Twitter's head of legal, policy and trust, who previously was responsible for decisions to ban the accounts of conservative figures and who fiercely opposed Musk's takeover.
Many Twitter insiders questioned the stated rationale that the New York Post's stories violated the company's "hacked materials" policy.
A former Twitter employee told Taibbi: "Hacking was the excuse, but within a few hours, pretty much everyone realized that wasn't going to hold. But no one had the guts to reverse it. They just freelanced it."
Members of Twitter's communications and policy teams were concerned about the decision and the implications for the company's relationship with Capitol Hill.
Democratic Rep. Ro Khanna of California warned the decision had been met with a "huge backlash" on Capitol Hill.
Accusing of violating Twitter's "hacked materials" policy for sharing the story, the company locked then-White House press secretary Kayleigh McEnany out of her account three weeks before the 2020 election. Trump campaign staffer Mike Hahn fired off a message to Twitter demanding her account be unlocked. "At least pretend to care for the next 20 days," he wrote.
In a column Saturday for the New York Post, Miranda Devine – who spearheaded the October 2020 Hunter Biden laptop stories and later authored "The Laptop from Hell" – wrote that Musk "half-delivered" on his promise to tell all about Twitter's censorship.
"What was missing were details of specific warnings we know the FBI made to Twitter about a Russian 'hack and leak operation' involving Hunter during their weekly meetings with top executives of the social media giant in the days and weeks before The Post published its exclusive bombshell," she wrote.
Devine pointed to the testimony Tuesday of FBI Supervisory Special Agent Elvis Chan in a lawsuit against the Biden administration brought by Republican attorneys.
Chan said he organized weekly meetings with Twitter and Facebook in San Francisco for as many as seven Washington-based FBI agents in the run-up to the 2020 presidential election.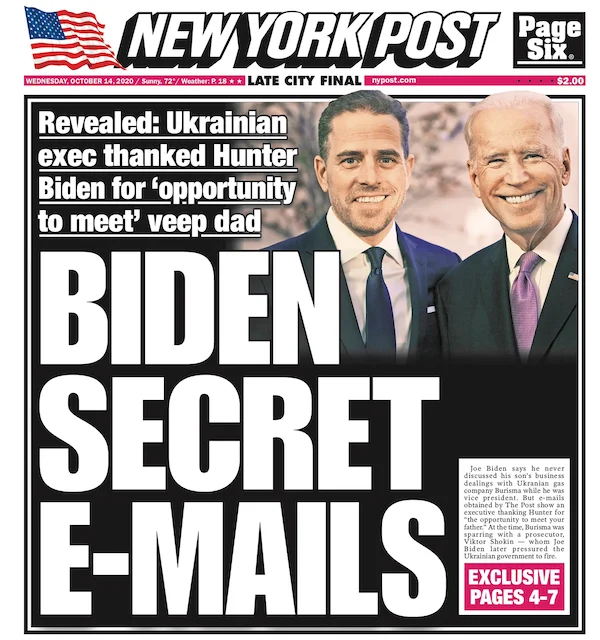 Yoel Roth, who then was Twitter's head of site integrity, said in a sworn declaration he was told during the meetings to expect "hack-and-leak operations" by state actors involving Hunter Biden.
It was Twitter's policy of banning "hacked materials" that was cited Oct. 14, 2020, when it locked the Post's account for two weeks and censored the revelations that Joe Biden was lying about his knowledge of the family influence-peddling business.
In a recent in-depth video interview with WND, Seamus Bruner, who along with Peter Schweizer uncovered evidence of the Biden family's business long before the New York Post stories, breaks down the evidence as House Republicans prepare to investigate.
"This is not about Hunter Biden. This is not about a laptop," Bruner told WND. "This is totally about Joe Biden."
On Friday night, the top Republican on the House Oversight Committee, Rep. James Comer, R-Ky. – who has said the committee's focus in the "laptop" probe is Joe Biden – told Fox News guest host Jason Chaffetz that every Twitter staff member who suppressed the story will be brought before Congress to testify.
See the interview with Comer:
See a montage created by "War Room" showing the claim by media, Joe Biden and others that the Hunter Biden laptop was part of a Russian disinformation ploy:
BANNON MONTAGE: Remember the lies pic.twitter.com/e6GHSwFojM

— Jack Posobiec 🇺🇸 (@JackPosobiec) December 3, 2022
See how the media's narrative evolved from "Russian disinformation" to authenticating the messages on the laptop, long after the 2020 election:
What really happened with the Hunter Biden story suppression by Twitter will be published on Twitter at 5pm ET!

— Elon Musk (@elonmusk) December 2, 2022
Actor James Woods discussed with Fox News host Tucker Carlson the fresh revelation Friday night that Twitter removed his tweets at the direction of the Democratic National Committee.
Woods, informing Carlson he plans to sue the DNC, had a message for "Joe Biden, and all those rats who worked with you and the DNC."
"I am not afraid of you, and I am coming for you."
See the interview with Wood:
'Battle for the future of civilization'
Earlier this week, amid Musk's measures to protect free speech on Twitter, including the elimination of its COVID "misinformation policy," the White House promised to keep "a close eye" on the social media platform.
The new Twitter owner made it clear he believes the stakes are high.
"This is a battle for the future of civilization. If free speech is lost even in America, tyranny is all that lies ahead," he tweeted Monday.
At the White House on Monday, Biden press secretary Karine Jean-Pierre said the White House has been "been clear, that when it comes to social media platforms, it is their responsibility to make sure that when it comes to misinformation, when it comes to the hate that we're seeing, that they take action, that they continue to action."
"Again, we're all keeping a close eye on this, we're all monitoring what's currently occurring, and we see, we see it with our own eyes what you all are reporting, and just for ourselves, what's happening on Twitter."
On Monday night, some Twitter users noticed the platform had dropped its COVID-19 misinformation policy. A post on the "transparency page of Twitter's website said: "Effective November 23, 2022, Twitter is no longer enforcing the COVID-19 misinformation policy."
During the pandemic, many censored or suppressed tweets, labeled "misinformation," expressed viewpoints that are now acknowledged to be true or legitimate arguments, such as the ineffectiveness of masks, lockdowns and vaccines, and the theory that SARS-CoV-2 originated in a lab in Wuhan, China. ##
Additional Information with More MHProNews Analysis and Commentary
What apparently many pundits have not yet asked in the wake of this evidence is this. Why did Musk reveal this now, weeks after the 2022 midterm elections? Musk officially took over at Twitter on 10.27.2022, or as the Search Engine Journal put it: "Elon Musk became the owner and CEO of Twitter on October 27, 2022, after acquiring the social media company for $44 billion."
In this editorial viewpoint, while what Musk is doing with Twitter is absolutely of keen interest to the nation and world, there are questions that Musk should still be asked. Evidence-based answers ought to be sought. Because while Musk merits a measure of praise, prudence dictates that caution is also warranted before he is crowned as an authentic voice for truly free speech. Let's not forget to follow the money trail and question motivation. Because much of Musk's wealth is attributable to federal policies, government contracts, and thus top-level political intrigue.
That noted, left-leaning, and thus routinely pro-Democratic, pro-Biden media outlets like the Atlantic and Rolling Stone are downplaying the meaning of what is said to be the start of revelations from "The Twitter Files."
For instance, NBC News has this muted headline after-midnight and pre-dawn on 12.4.2022: "Elon Musk promotes release of internal Twitter documents rehashing platform's block of Hunter Biden story." The headline is supposed to elicit a yawn, mere tokenism to 'reporting.' But in fairness and by way of contrast to that item from NBC, ABC and CBS News at this same time (see screen captures further below) no top-of-fold mention at all of the Musk/Taibbi "The Twitter Files" account.
Needless to say, right-leaning media is handling this quite differently. They are often making the point that this was part of the process that upended the elections in 2020 and to some degree is election interference again in 2022. Musk is floating that the Brazilian election was interfered with, which ought to make thoughtful and objective people wonder how many others are too.
What some of those who downplay this information suppression event overlook is what MHProNews reported to our readers nearly two years ago. Namely, that a survey of voters who pulled the lever for Joe Biden revealed a swing of more than enough votes that would have voted for Trump had the Hunter Biden laptop story not been suppressed by social media. That was not limited to Twitter, it was also apparently suppressed by Facebook, Google, and much of the left-leaning media too.
Restated, Trump would likely still be living in the White House instead of at Mar-A-Lago. The gaslighting of America that resulted in the stolen 2020 election is being revealed in drip, drip, drip fashion.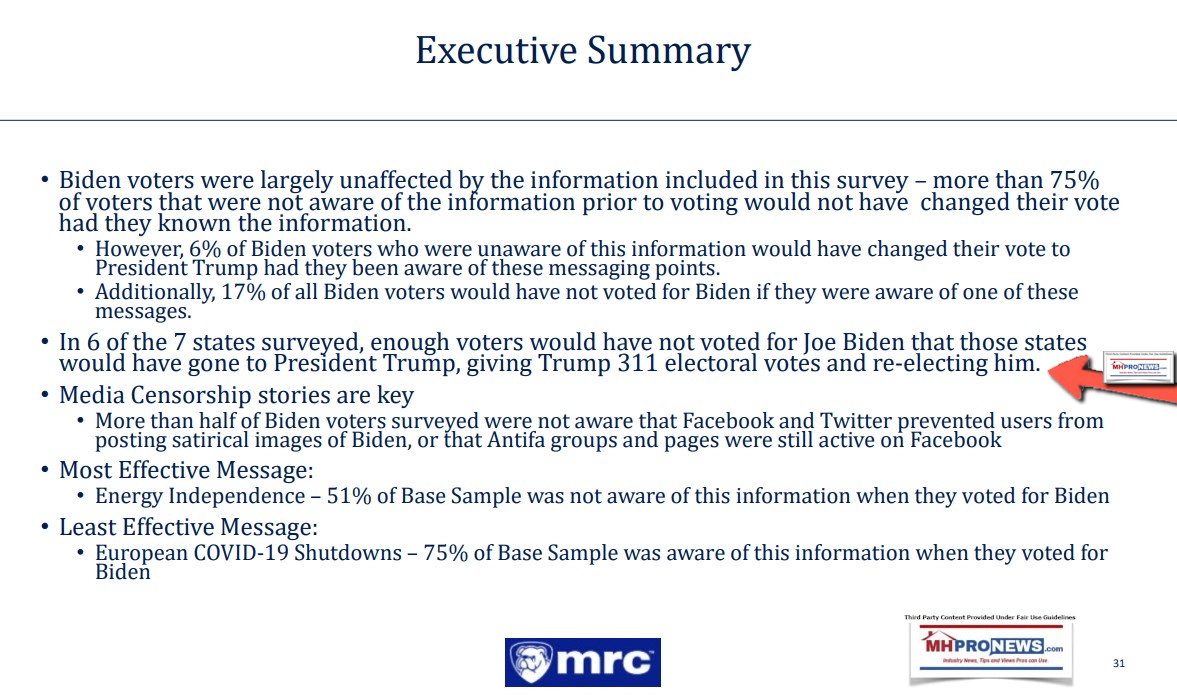 One must also recall that there was other evidence of election interference and apparently questionable if not illegal activities.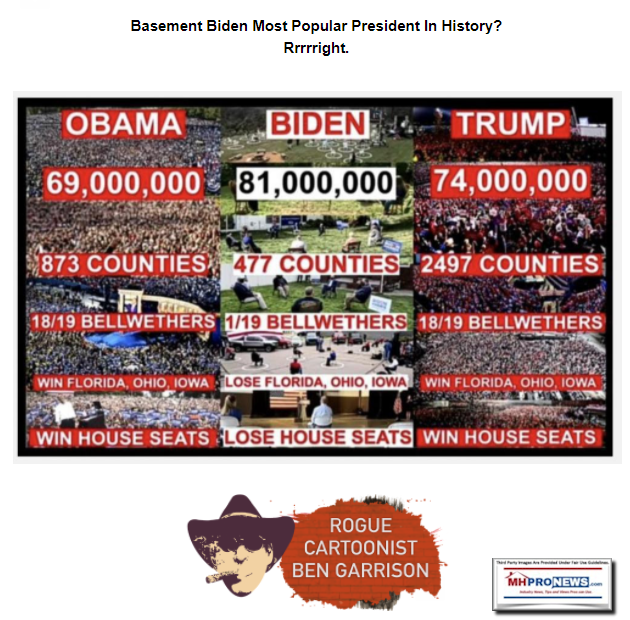 A few what ifs paints the picture for the USA and MHVille.
If Trump had been in office these past two years, there would have been much less federal spending and thus the inflation that is now roaring would not have occurred.
If Trump were in office, there is no reason to think that the Keystone XL pipeline would have been stopped and policy/regulatory pressures on domestic energy producers would be different. Again, what that means is that gas prices and that of other energy would be lower.
If Trump were in office, he proved that he was rolling back regulations, not adding to them. The DOE Energy Rule for manufactured housing might well be in a different spot that is currently the case in PINO Biden's Crony Corporate America.
If Trump were in office, one might at least wonder if FHFA and HUD would have been pressed for more pro-manufactured housing efforts that matched the rhetoric by HUD Secretary Ben Carson. MHProNews spoke with a Trump White House team member that said they were looking into the problems associated with the proper implementation of the Manufactured Housing Improvement Act (MHIA) of 2000 and "enhanced preemption."
More could be added, but that is enough to make these next points.
The oligarchs and their corporate interests that are gaslighting America (and the world) with weaponized, biased 'news' are steadily being revealed. This has significant and possibly vast free market implications. Because those oligarchs and their corporate interests are clearly being served by 'the rigged system' which is harming their smaller rivals.
Many trial lawyers are Democratic by inclination, per some research. But politics aside, there may be a floodgate of litigation that results from The Twitter Files.
As a political independent, let's observe that if Republicans are smart, tough, and aggressive enough in so-called 'red states' they could have attorneys general pursuing legal action based on such revelations.
The next two years could be quite interesting in the run up to 2024.
Years of MHProNews reports and concerns that were often downplayed by mainstream media are being confirmed directly or their profiles are obliquely raised by recent revelations. Following the facts, evidence, and common-sense may be disliked by some, but they are what they are when it comes to reporting and punditry that is based on evidence and not just hot air.
How the public responds will clearly vary. Years of misinformation has doubtlessly taken its toll.
But this battle over what is real and what is gaslighting will be a thread to watch as Team Biden, Democrats, anti-Trump Republicans and their oligarch/big corporate backers are exposed for what they are. Corrupt sellouts to big corporate interests that routinely enriches the few at great harm to the majority of Americans of all backgrounds.
The ways that this suppression and manipulation of news harms consumers, homeowners, and affordable housing seekers are vast as is suggested above. Stay tuned as the fallout may seem slow at first but may gain speed as the meaning of The Twitter Files seeps into more Americans' minds. ##
Added references, mentioned above.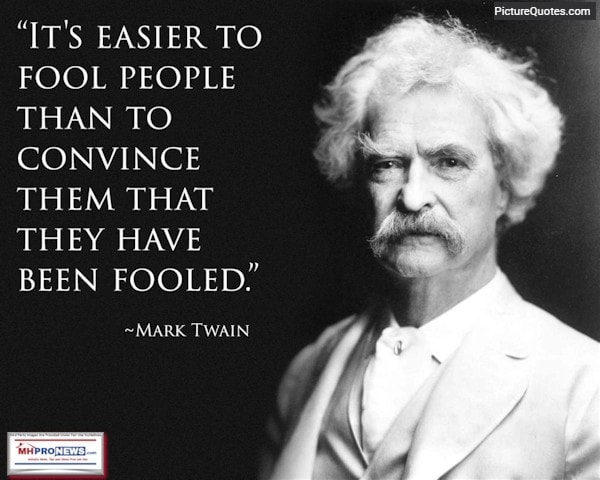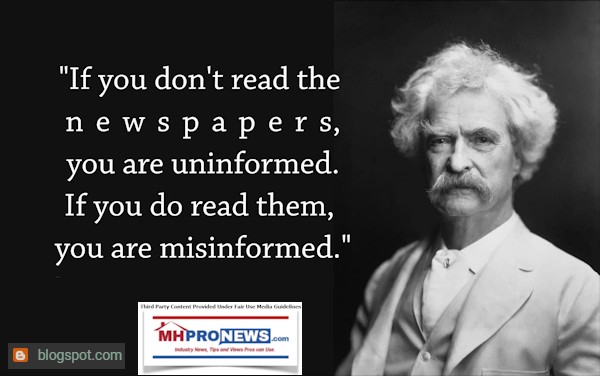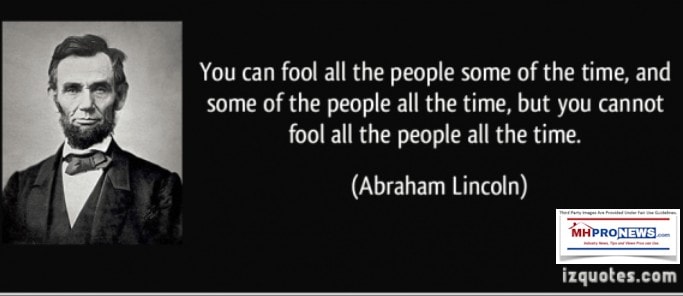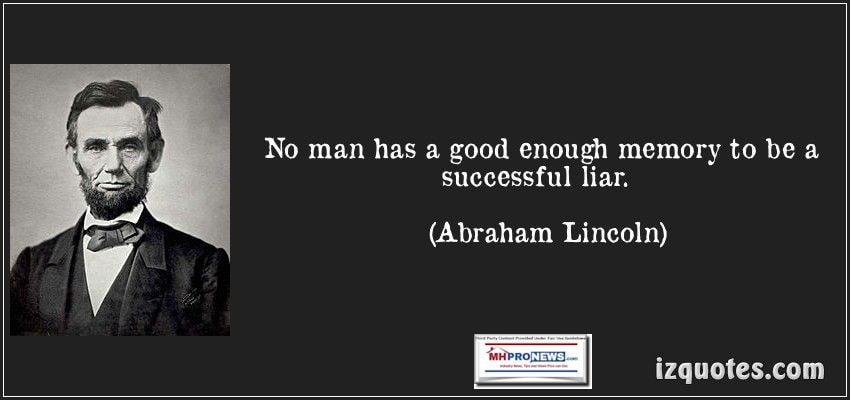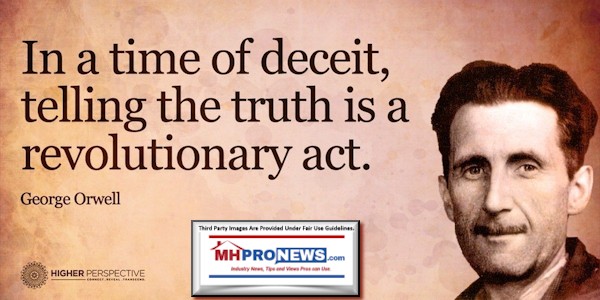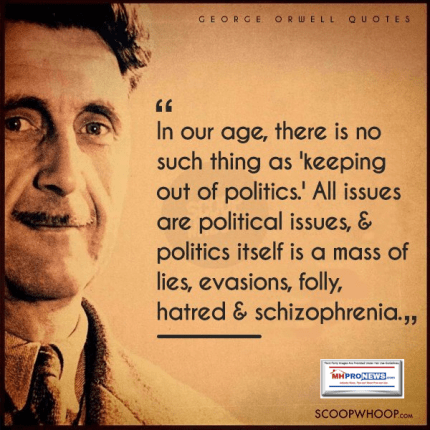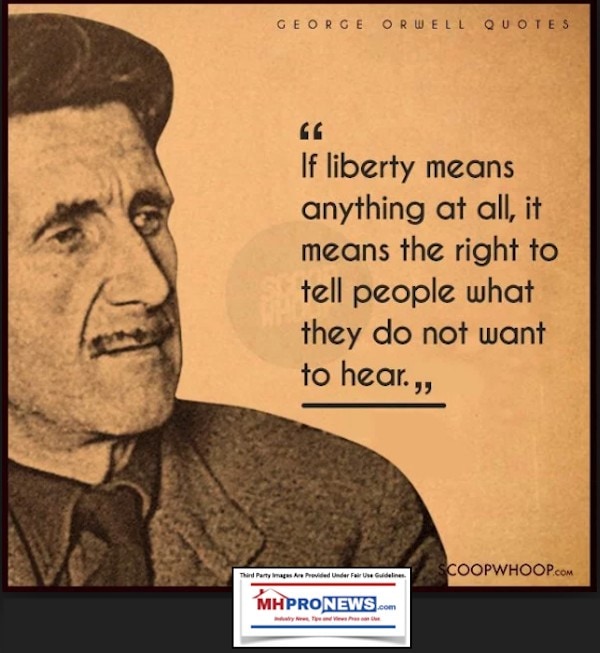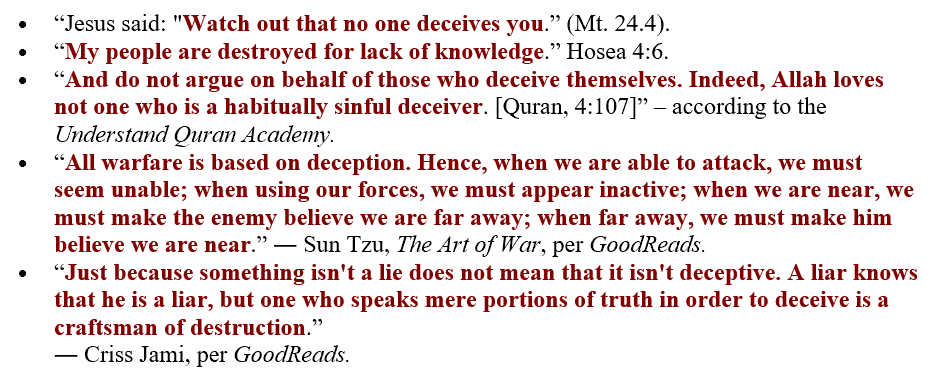 Gaslighting and Oligarch Top Merriam Webster 2022 List, What Research Can Reveal to Manufactured Housing Industry Pros, Affordable Housing Advocates, Investors, All Truth-Seekers; plus MHVille REITs, Stocks Update, 11.30.2022, real estate investment trust, manufactured home communities, mobile home park investing, factories, production, retail, dealers, suppliers, finance, brokers,
Regarding Gaslighting-'MHI News'-Manufactured Housing Institute, Monopolistic Housing Institute, Machiavellian Housing Institute, Manipulative Housing Institute? Friday Facts, Follies, 12.1.2022 manufactured housing industry connected Stocks Update, Real Estate Investment Trusts, manufactured home communities, mobile home park investing, manufactured home, factories, production, retail, dealers, finance, brokers,
Pondering 'The Only Place Success Comes Before Work is in the Dictionary' – Vince Lombardi – How it Applies in All Professions, Including Manufactured Housing – Life Hacks Analysis
There are some things that at first blush seem to be so bizarre that they seem too odd to believe. Picture two top Republicans at odds and then look at why. Last night (9.17.2022) at a "Save America" rally in Youngstown, OH, the 45th President of the United States (POTUS) told a packed arena about the corruption of 'RINO' Mitch McConnell (KY-R).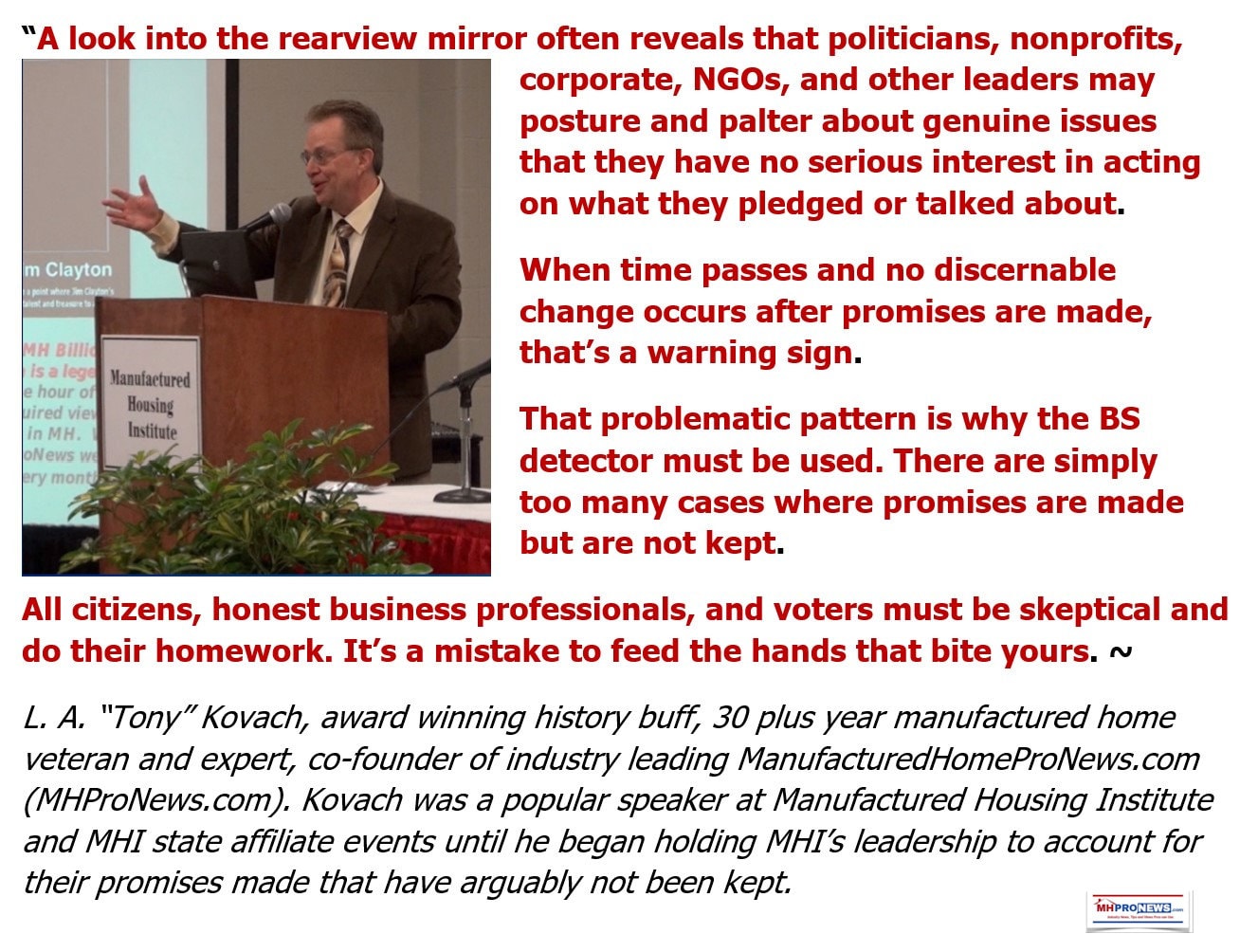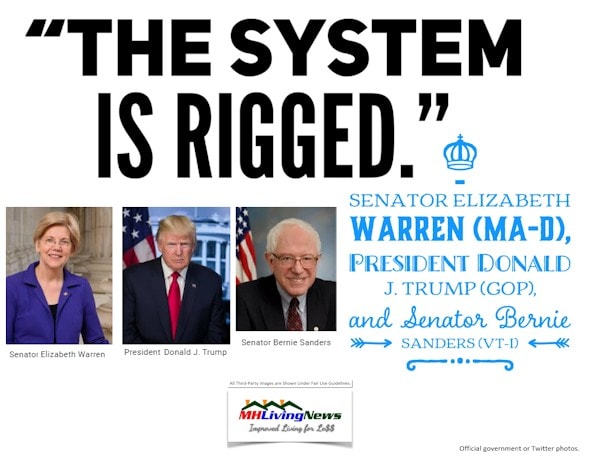 Donald Trump Jr., The Smear, Exploring the Threat of the New Feudalism in America – Issues, Examples, Solutions
Stay tuned for more of what is 'behind the curtains' as well as what is obvious and in your face reporting that are not found anywhere else in MHVille. It is all here, which may explain why this is the runaway largest and most-read source for authentic manufactured home "News through the lens of manufactured homes and factory-built housing" © where "We Provide, You Decide." © ## (Affordable housing, manufactured homes, reports, fact-checks, analysis, and commentary. Third-party images or content are provided under fair use guidelines for media.) (See Related Reports, further below. Text/image boxes often are hot-linked to other reports that can be access by clicking on them.)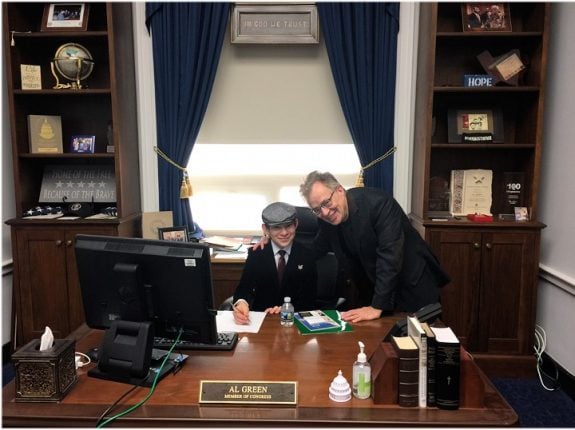 By L.A. "Tony" Kovach - for MHProNews.com.
Tony earned a journalism scholarship and earned numerous awards in history and in manufactured housing.
For example, he earned the prestigious Lottinville Award in history from the University of Oklahoma, where he studied history and business management. He's a managing member and co-founder of LifeStyle Factory Homes, LLC, the parent company to MHProNews, and MHLivingNews.com.
This article reflects the LLC's and/or the writer's position, and may or may not reflect the views of sponsors or supporters.
Connect on LinkedIn: http://www.linkedin.com/in/latonykovach
Related References:
The text/image boxes below are linked to other reports, which can be accessed by clicking on them.
Construction News Today, 'MHI Does Not Represent Entire Industry', Manufactured Housing Association for Regulatory Reform, MHARR, Manufactured Housing Institute, MHI, Energy Rule, American Homestar Corp, F.R. Jayar Daily COO, Congressional testimony, 3.15.2022, MHVille Markets, mobile home park investing, REITs, factories, production centers, retail, suppliers, finance, brokers,
Deadly, Destructive 'Corruption, Control, Private Profits' Insider Lifelong Democrat Attorney Blows Whistle-Bill Gates, Dr Anthony Fauci, Billionaires, Nonprofits-The Real Anthony Fauci Movie
FOLLOW the MONEY COVID: Billionaires' Profits & Government Debt, Poverty Soared Warren Buffett Ally Bill Gates, Others Oligarchs Examined by Historian Hanna Herland in Fact-Backed Op-Ed
'What, then, shall we say in response to these things? If God is for us, who can be against us?' By God, If We Can Do It You Can Too! Anniversary Reflections, Viewpoints, MHVille Pro Inspirations
"Federated States Newsletter" Uncovers Manufactured Housing Institute Behavior and Lack of Effectiveness at Their Own Claimed Advocacy – MHI's Own Words, 3rd Party Facts, Plus Expert Commentary
Former MHI and MHARR Executive Danny Ghorbani's Keen Insights on History and Value of 'Homes on the Hill' for Manufactured Housing – Exclusive Q&A
Pondering 'The Only Place Success Comes Before Work is in the Dictionary' – Vince Lombardi – How it Applies in All Professions, Including Manufactured Housing – Life Hacks Analysis
"If You Tell a Lie Big Enough and Keep Repeating It, People Will Eventually Come to Believe" the Lie – Unpacking Why Affordable Housing and Manufactured Homes Struggle During U.S. Housing Crisis