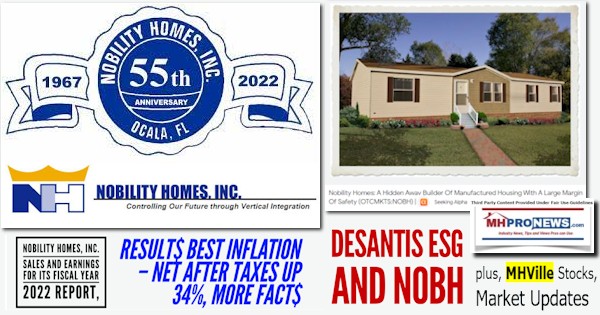 According to information created by the Manufactured Housing Institute (MHI), which used to be available publicly but no longer is, Nobility Homes Inc is not an MHI member. That factoid may shed light on why independent producer Nobility Homes is outperforming so many other manufactured housing industry independents. As Nobility Homes (NOBH) also states in their press releases, they are a Florida based firm. That is one of several reasons that MHProNews in Part II of today's report shines a light on Gov. Ron DeSantis (FL-R), rumored to be a GOP 2024 contender for that party's presidential nomination, said in a statement that may prove to benefit Nobility Homes. Against that brief preface, Part I of today's report is the media release via Accesswire and Yahoo are the facts and statements provided by Ocala, FL based Nobility Homes, Inc. (OTCQX:NOBH). Highlighting in what follows is added by MHProNews, but the text is as shown in their media release.
Part I. Nobility Fiscal 2022 Results

Today Nobility Homes, Inc. (OTCQX:NOBH) announced sales and earnings results for its fiscal year ended November 5, 2022. Sales for fiscal year 2022 increased 14% to $51.5 million as compared to $45.1 million recorded in fiscal year 2021. Income from operations for fiscal year 2022 increased 37% to $8.4 million versus $6.1 million in the same period a year ago. Net income after taxes increased 34% to $7.2 million as compared to $5.4 million for the same period last year. Diluted earnings per share for fiscal year 2022 were $2.10 per share compared to $1.50 per share last year.
For the fourth quarter of fiscal 2022, sales increased 71% to $16.2 million as compared to $9.5 million in the fourth quarter of last fiscal year. Income from operations for the fourth quarter of 2022 increased 93% to $3.2 million versus $1.7 million in the same period last year. Net income after taxes increased 76% to $2.7 million versus last year's results of $1.6 million. Diluted earnings per share for the fourth quarter were $0.81 per share versus earnings of $0.44 per share last year.
Nobility's financial position during fiscal year 2022 remained very strong with cash and cash equivalents, certificates of deposit and short-term investments of $21.1 million and no outstanding debt. Working capital is $33.7 million and our ratio of current assets to current liabilities is 3.3:1. Stockholders' equity is $47.9 million and the book value per share of common stock increased to $14.22.
Terry Trexler, President, stated, "The demand for affordable manufactured housing in Florida and the U.S. is starting to reflect the increased interest rate environment by the Federal Reserve. Although net sales increased during the twelve months ended November 5, 2022 as compared to the same period last year, we continued to experience the negative impact of limitations being placed on certain key production materials from suppliers, the delay or lack of key components from vendors as well as back orders, delayed shipments, price increases and labor shortages. These supply chain issues have caused delays in the completion of the homes at the manufacturing facility and the set-up process of retail homes in the field, resulting in decreased net sales due to our inability to timely deliver and setup homes to customers. We expect that these challenges will continue for the first six months of fiscal year 2023 or until the industry supply chain normalizes. According to the Florida Manufactured Housing Association, shipments for the industry in Florida for the period from November 2021 through October 2022 were up approximately 23% from the same period last year.
Maintaining our strong financial position is vital for future growth and success. Because of very challenging business conditions during economic recessions in our market area, management will continue to evaluate all expenses and react in a manner consistent with maintaining our strong financial position, while exploring opportunities to expand our distribution and manufacturing operations.
Our many years of experience in the Florida market, combined with home buyers' increased need for more affordable housing, should serve the Company well in the coming years. Management remains convinced that our specific geographic market is one of the best long-term growth areas in the country."
On June 5, 2022, the Company celebrated its 55th anniversary in business specializing in the design and production of quality, affordable manufactured and modular homes. With multiple retail sales centers in Florida for over 32 years and an insurance agency subsidiary, we are the only vertically integrated manufactured home company headquartered in Florida.
MANAGEMENT WILL NOT HOLD A CONFERENCE CALL. IF YOU HAVE ANY QUESTIONS, PLEASE CALL TERRY OR TOM TREXLER @ 800-476-6624 EXT 121 OR TERRY@NOBILITYHOMES.COM OR TOM@NOBILITYHOMES.COM
Certain statements in this report are unaudited or forward-looking statements within the meaning of the federal securities laws. Although Nobility believes that the amounts and expectations reflected in such forward-looking statements are based on reasonable assumptions, there are risks and uncertainties that may cause actual results to differ materially from expectations. These risks and uncertainties include, but are not limited to, the potential adverse impact on our business caused by the COVID-19 pandemic or other health pandemics, competitive pricing pressures at both the wholesale and retail levels, inflation, increasing material costs (including forest based products) or availability of materials due to potential supply chain interruptions (such as current inflation with forest products and supply issues with vinyl siding and PVC piping), changes in market demand, changes in interest rates, availability of financing for retail and wholesale purchasers, consumer confidence, adverse weather conditions that reduce sales at retail centers, the risk of manufacturing plant shutdowns due to storms or other factors, the impact of marketing and cost-management programs, reliance on the Florida economy, impact of labor shortage, impact of materials shortage, increasing labor cost, cyclical nature of the manufactured housing industry, impact of rising fuel costs, catastrophic events impacting insurance costs, availability of insurance coverage for various risks to Nobility, market demographics, management's ability to attract and retain executive officers and key personnel, increased global tensions, market disruptions resulting from terrorist or other attack, any armed conflict involving the United States and the impact of inflation.
NOBILITY HOMES, INC.
Condensed Consolidated Balance Sheets
November 5,
November 6,
2022
2021
(Unaudited)
Assets
Current assets:
Cash and cash equivalents
$
16,653,449
$
36,126,059
Certificates of deposit
3,903,888
2,093,015
Short-term investments
589,071
621,928
Accounts receivable – trade
1,288,645
680,228
Note receivable
23,905
32,825
Mortgage notes receivable
16,191
22,589
Income tax receivable
–
–
Inventories
22,775,239
10,394,288
Pre-owned homes, net
682,254
542,081
Prepaid expenses and other current assets
2,172,675
1,821,267
Total current assets
48,105,317
52,334,280
Property, plant and equipment, net
7,915,695
6,847,780
Pre-owned homes, net
–
755,394
Note receivable, less current portion
16,599
38,895
Mortgage notes receivable, less current portion
131,514
222,459
Mobile home park note receivable
–
72,731
Other investments
1,848,893
1,788,436
Deferred income taxes
43,778
–
Operating lease right of use assets
–
1,597
Cash surrender value of life insurance
4,143,035
3,966,939
Other assets
156,287
156,287
Total assets
$
62,361,118
$
66,184,798
Liabilities and Stockholders' Equity
Current liabilities:
Accounts payable
$
1,119,188
$
939,964
Accrued compensation
1,132,423
555,222
Accrued expenses and other current liabilities
1,742,696
1,513,967
Income taxes payable
229,200
89,083
Operating lease obligation
–
1,597
Customer deposits
10,214,078
13,671,092
Total current liabilities
14,437,585
16,770,925
Deferred income taxes
–
99,568
Total liabilities
14,437,585
16,870,493
Commitments and contingencies
Stockholders' equity:
Preferred stock, $.10 par value, 500,000 shares
authorized; none issued and outstanding
–
–
Common stock, $.10 par value, 10,000,000
shares authorized; 5,364,907 shares issued;
3,370,912 and 3,532,100 shares outstanding, respectively
536,491
536,491
Additional paid in capital
10,849,687
10,766,253
Retained earnings
63,441,812
59,742,759
Less treasury stock at cost, 1,993,995 and
1,832,807 shares, respectively
(26,904,457
)
(21,731,198
)
Total stockholders' equity
47,923,533
49,314,305
Total liabilities and stockholders' equity
$
62,361,118
$
66,184,798
NOBILITY HOMES, INC.
Condensed Consolidated Statements of Income
(Unaudited)
Three Months Ended
Twelve Months Ended
November 5,
November 6,
November 5,
November 6,
2022
2021
2022
2021
Net sales
$
16,222,040
$
9,470,027
$
51,522,054
$
45,062,558
Cost of sales
(10,966,808
)
(6,660,707
)
(36,618,616
)
(33,630,362
)
Gross profit
5,255,232
2,809,320
14,903,438
11,432,196
Selling, general and administrative expenses
(2,029,639
)
(1,141,822
)
(6,477,988
)
(5,286,172
)
Operating income
3,225,593
1,667,498
8,425,450
6,146,024
Other income (loss):
Interest income
58,098
35,014
234,804
180,635
Undistributed earnings in joint venture – Majestic 21
19,747
13,113
60,457
59,072
Proceeds received under escrow arrangement
78,881
125,192
364,520
246,216
(Decrease) increase in fair value of equity investment
47,939
58,658
(32,857
)
262,968
Gain on disposal of property, plant and equipment
–
–
88,936
–
Miscellaneous
108,159
150,384
295,224
223,818
Total other income
312,824
382,361
1,011,084
972,709
Income before provision for income taxes
3,538,417
2,049,859
9,436,534
7,118,733
Income tax expense
(805,007
)
(493,500
)
(2,204,505
)
(1,719,925
)
Net income
$
2,733,410
$
1,556,359
$
7,232,029
$
5,398,808
Weighted average number of shares outstanding:
Basic
3,370,912
3,532,100
3,437,784
3,597,759
Diluted
3,371,842
3,543,380
3,445,498
3,607,448
Net income per share:
Basic
$
0.81
$
0.44
$
2.10
$
1.50
Diluted
$
0.81
$
0.44
$
2.10
$
1.50
SOURCE: Nobility Homes, Inc. [Dated 22.2022.]
Part II. Additional Information with More MHProNews Analysis and Commentary in Brief
This part of the Daily Business News on MHProNews report will be comprised of three components. The first is more manufactured housing and Nobility Homes, specific. The second segment (Part II b) is about recent remarks by Governor Ron DeSantis, which may or may not reflect the views of Nobility's management, but which are part of the business milieu that Nobility and thousands of other Florida businesses are operating in. Part II c will provide a broader ESG content, which will include manufactured housing connected firms.
Part II a: Virtually all of manufactured housing connected equities lost ground when their year-end stock value (gain or loss) are compared to the rate of inflation in 2022.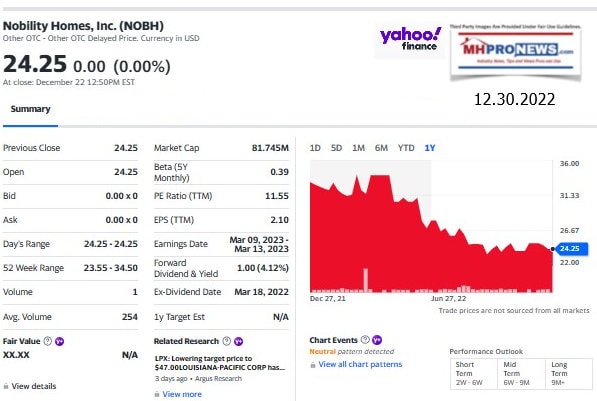 See the specific comparisons in the report linked below.
'Stomach Churning Year' CNN-Wall Street 'Forget 2022' Down Year – Major Equities Data Compared to Manufactured Housing Stocks, Manufactured Home Community REITs, Performance for Year by Company
That said, Nobility's earnings and percentage of increase – per their details posted in their latest press release – was as shown above. In a challenging post-COVID, post-inflationary environment, Nobility appears to outperform several manufactured housing firms, some of which have a larger market cap.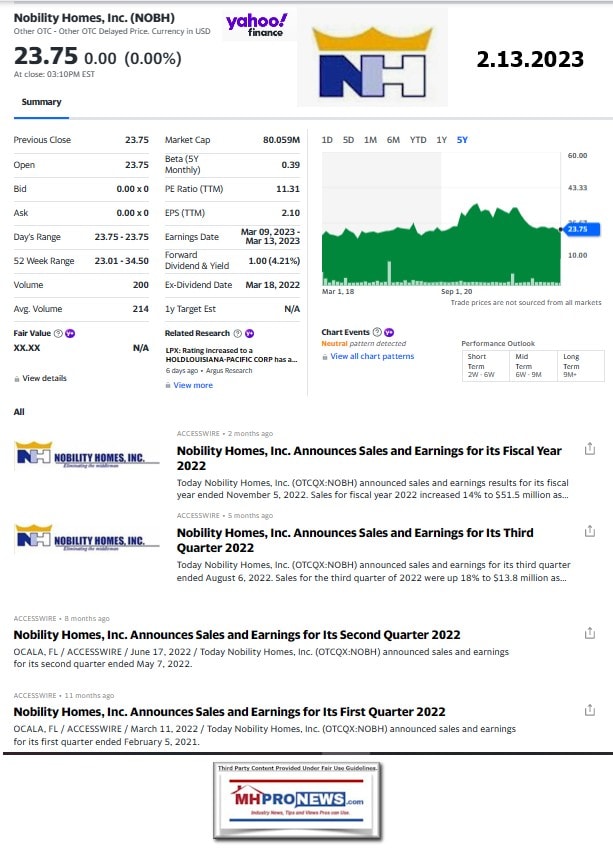 Nobility was an early leader in vertical integration in manufactured housing among independent producers of HUD Code manufactured homes. That pattern is one that several independents have followed in recent years, perhaps due in part to the success that Nobility has enjoyed.  Snapshots of prior quarterly results are found in the reports linked below. A pattern of steady growth and profitability become obvious.
'Demand for Affordable Manufactured Housing in Florida and U.S. Continues Strong' Terry Trexler, President of Nobility Homes 'Announced Sales and Earnings for Its Third Quarter 2022' Facts, More
Nobility Homes Financial Position "Very Strong," Sales "Strong," But Challenges Including Lending and Others Examined; Plus Manufactured Housing Stocks Update
Nobility Homes (NOBH) Management Statements Examine Impact of COVID19, Labor, Supply Issues, Lack of Lenders, Other Factors on Overall Successful Business; plus Manufactured Housing Stock Updates
"Cash Rich" Nobility Homes and Vertically Integrated Prestige Home Centers has Big Investor Upside Says Seeking Alpha, plus Manufactured Home Investing, Stock Updates
Manufactured housing has dipped in the past 3 months, as was reported in the data from the Manufactured Housing Association for Regulatory Reform (MHARR), shown below.
Official HUD Manufactured Housing Production Facts for Dec 2022 plus 2022 Year End Totals Explored by Manufactured Housing Association for Regulatory Reform (MHARR)-"Millions" Needed – Analysis
Those who are concerned about what direction the downturn may go may take comfort in Trexler's remark above:  "We expect that these challenges will continue for the first six months of fiscal year 2023 or until the industry supply chain normalizes." The last downturn that hit HUD Code manufactured homes ran for 2½ years. By accident and/or design, the prior downturn coincided with the Manufactured Housing Institute (MHI) roll out of their so-called "new class of manufactured housing" which they later rebranded as CrossMod© homes.  It seems when MHI, and their dominating brands pushes CrossMods, the industry dips. MHI admitted the failure of that product, as the reports linked below explored.
'Developers Moving Away from CrossMods®' Manufactured Housing Institute Oddly Admits Plan Undercuts 99 Percent of Manufactured Homes – MHI Doc, Facts, Analysis; plus MHVille REITs, Stock Updates
After Admitted Failure, Manufactured Housing Institute Doubles Down on CrossMods® in AP Terminology Doc Acquired by MHProNews–Are MHI Leaders Sabotaging MHVille Independents? Plus MHStocks Update
Several of the risk factors cited by Nobility in their forward-looking statements are on issues that MHProNews has been reporting for some time. For example, on the international front, is the report linked below.
Manufactured Housing Industry Supply Chains in China, Asia at Risk-U.S., Japan, S. Korea, Taiwan, Australia, Philippines Prep for Conflict with Communist North Korea and China–War Could be 'Soon'
Note that in these videos, Nobility is displaying their models without traditional vinyl skirting, but are instead matching the siding and frame it to be the foundation enclosure.
It is sometimes seemingly little touches like that which gives a home a residential appeal that is only a fraction of the cost of the Clayton backed MHI CrossMods. An MHI member told MHProNews that having 'run the numbers, they determined that even using land-home lending at a lower interest rate, that CrossMods are so much more costly, 'they do not pencil out.'
Nobility is one of several independent producers that either produce residential style homes and/or produce a mix of tape and texture as well as VOG style manufactured housing interiors.  For additional insights and information, see the linked reports and the videos shown.
Part II b.  Nobility in "Ron DeSantis" Led Florida
Florida is often seen as a 'beacon of freedom' and inspiration by those on the political right.  A significant portion of that is tied to policies championed by popular and recently re-elected Governor Ron DeSantis (FL-R). DeSantis, per recent reports, is rumored to be preparing for entry into the 2024 Republican presidential primary. If so, it is said that this might occur later in the summer or in September. Even on the political left, Florida and DeSantis are targets of barbs and open attacks by personalities such as California Gov. Gavin Newsome (CA-D). DeSantis is one of the top two contenders for the GOP presidential nomination, per public polling, vying with Floridian deposed President Donald J. Trump. Let's note that at this time, there is no known public stance made by Nobility on any political topic.  So, this analysis is not about a corporate stance, nor about the stance of their management. But it does relate to part of their forward-looking statements, which make it clear that they have tied themselves to Florida and its business environment.
Our legislative proposal will ensure that financial institutions will no longer be able to discriminate against hard-working Floridians and small businesses on the basis of political, religious or social beliefs. pic.twitter.com/kpaVCmY2zW

— Ron DeSantis (@GovRonDeSantis) February 13, 2023
In a 2.13.2022 article published by Newsmax, which also has offices in Florda, the right-leaning news organization remarked on the tweet above and reported the following.
Gov. DeSantis: Florida Won't Go Down 'ESG'…Road

Florida GOP Gov. Ron DeSantis said Monday he is proposing legislation to end financial institutions in the state using "environmental, social, and governance" (ESG) scores to restrict investment decisions dealing with public funds and accounts.
"Our legislative proposal will ensure that financial institutions will no longer be able to discriminate against hard-working Floridians and small businesses on the basis of political, religious or social beliefs," DeSantis tweeted Monday, outlining the legislative proposal.
The proposal would stop financial institutions from "discriminating against customers for their religious, political, or social beliefs," such as owning firearms, increasing border security, or increasing the nation's energy independence.
It also bans financial sector businesses from using "ESG scores" in their banking and lending practices to prevent Floridians from getting loans, lines of credit, or opening bank accounts.
In addition, the proposal would not allow investment decisions based on ESG at the state and municipal levels to ensure the best growth in investments that fund retirees and taxpayers, as well as eliminates ESG considerations when issuing bonds.
Investopedia defines ESG as "a set of standards for a company's behavior used by socially conscious investors to screen potential investments" to make companies act more responsibly when it comes to protecting the environment, conducting themselves better with employees, suppliers and customers, and being more responsible and transparent in the way it governs itself.
"It has devolved into a mechanism to inject political ideology into investment decisions, corporate governance, and really, just the everyday economy," DeSantis said at a press conference announcing the initiative. "That is not ultimately something that is going to work out well for us here in Florida, or in the United States of America."
The above is per the Newsmax website, in a report linked here. Skipping ahead, that report concluded as follows.

He said, in addition to putting the U.S. in a bad position depending on others for energy, it ends up raising the cost of all goods which need that energy to produce.
"One of the major things facing our country that we have to do is recapture all the supply chains and bring them out of China," he said. "[During COVID] almost every single thing that people needed was produced in China. [ESG] really helps China. It gives them even a bigger competitive advantage than they already have." ##
Those comments align with reporting by MHProNews on the various challenges and threats posed by doing business with China, as in the example linked here. 
With respect to ESG investing, firms like giant Blackrock are being pressed by several states to stop their influence and pressure on businesses they are invested in to follow ESG guidelines. Thus, the connection MHProNews editorially sees between FL based Nobility and the ESG issue. 
Riley Moore-Blackrock & Woke Capitalism 'Economic Extortion' 'Could Destroy U.S. Free Market Capitalism' May 'Violate Fiduciary Duty to Shareholders, Antitrust Laws;' Plus MHVille Stocks Update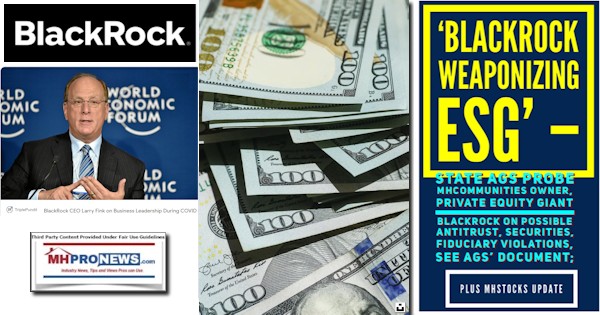 Based upon the evidence from 'red states' response to BlackRock, Nobility's public 'politically neutral' posture and lack of mention in their media release of ESG policies could prove to be of benefit to the firm for the foreseeable future.  As Seeking Alpha previously noted in their headline remark, Nobility has operated profitably and with a large margin of safety. Indeed, its 55-year history ought to speak for itself.
MHProNews, the demonstrable #1 source for manufactured housing industry trade information on Nobility Homes and numerous other MHVille brands, will continue to monitor and periodically report on Nobility (NOBH) as is deemed warranted. ##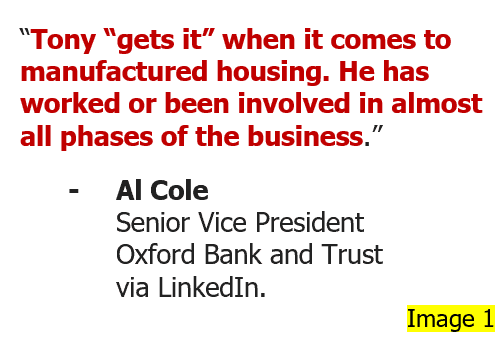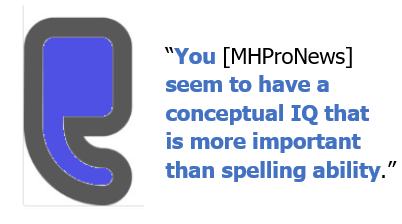 Part III. Daily Business News on MHProNews Markets Segment
The modifications of our prior Daily Business News on MHProNews format of the recap of yesterday evening's market report are provided below. It still includes our signature left (CNN Business) and right (Newsmax) 'market moving' headlines. The macro market moves graphics will provide context and comparisons for those invested in or tracking manufactured housing connected equities.
In minutes a day readers can get a good sense of significant or major events while keeping up with the trends that are impacting manufactured housing connected investing.
Reminder: several of the graphics on MHProNews can be opened into a larger size. For instance: click the image and follow the prompts in your browser or device to OPEN In a New Window. Then, in several browsers/devices you can click the image and increase the size. Use the 'x out' (close window) escape or back key to return.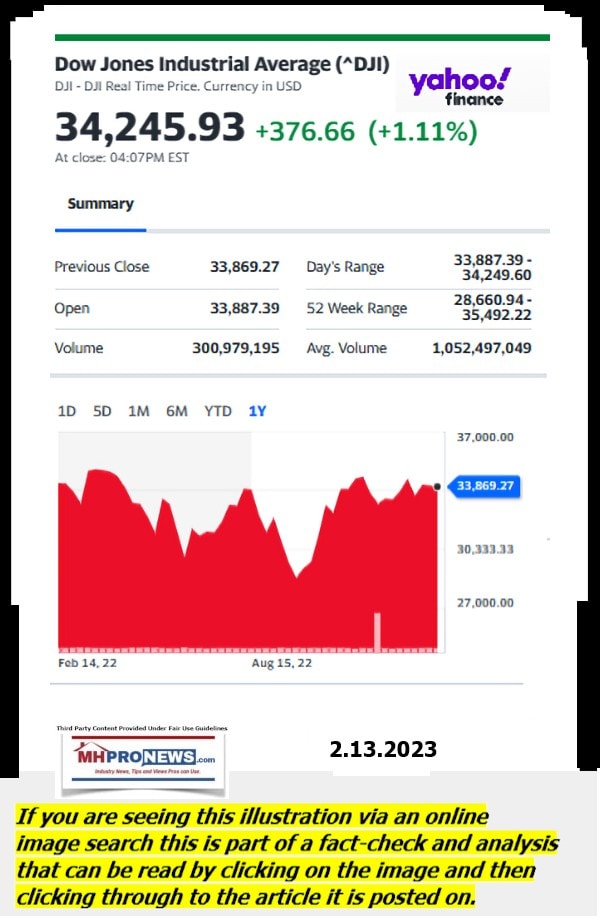 Headlines from left-of-center CNN Business – from the evening of 2.13.2023 
Saving more
A new law helps you make the most of Roth IRAs and 401(k)s. Here is what you need to know
This is the economic buzzword we should all be paying attention to
More than half of Twitter's top 1,000 advertisers stopped spending on platform, data show
Barney the purple dinosaur is back and he has a new look
Ram reveals its electric truck and it looks just like the gas truck
Ford to build battery plant in Michigan to tap into EV tax credits
The US government says women's underwear should cost more than men's
Mars Wrigley fined after two workers fell into a tank of chocolate
Twitter is stumbling. Some ex-employees are launching rivals
IRS says many 2022 special state payments are not subject to federal tax
Hyundai starts an EV subscription that you can end anytime
Are we on the brink of a corporate credit crisis?
Alibaba sells remaining stake in top Indian online payment provider Paytm
Banning TikTok in the US 'should be looked at,' says Schumer
What the M&M's commercial shows about Super Bowl ads today
Knights, squires, queens go on strike at California Medieval Times
Toddler's death prompts new warning for a popular baby stroller
Sports gambling sites cash in on Super Bowl betting mania
Super Bowl ad slams Tesla's 'Full Self-Driving' tech
In a market that's gone mad, investors can embrace these dependable stocks
The week that tech became exciting again
New cars are crazy expensive but, if you're careful, they don't have to be
US restricts 6 Chinese companies tied to airships and balloons
A twisted tale of celebrity promotion, opaque transactions and allegations of racist tropes
Notice: the graphic below can be expanded to a larger size.
See instructions below graphic or click and follow the prompts.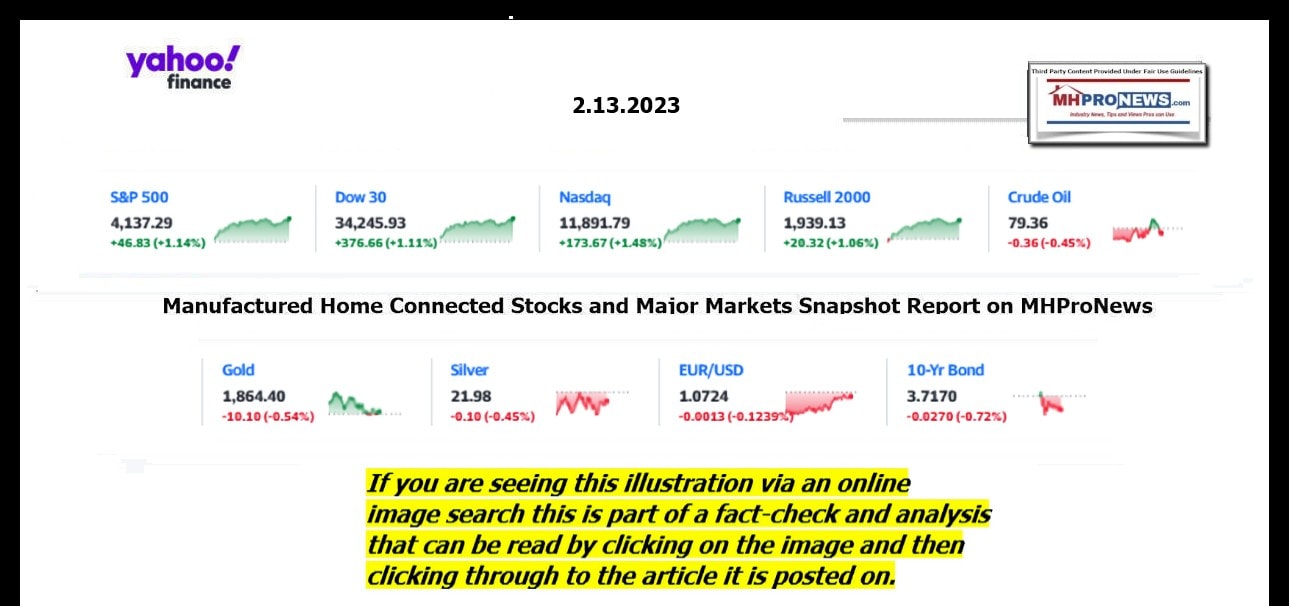 Headlines from right-of-center Newsmax 2.13.2023
Attorneys General Clash Over Abortion-Inducing Drug
DirecTV Censors Newsmax
Trump to AT&T: 'Reinstate Newsmax'; It'll Only 'Get Worse' | video
Major Jewish Leaders Demand AT&T DirecTV Return Newsmax
AT&T Stock Loses $10 Billion in Value After Newsmax Drop
John Schneider: AT&T Stock Drop Shows People's Power | video
French Hill: DirecTV a Topic for House Judiciary | video
Fmr Dem Gabbard Blasts AT&T DirecTV for Censorship | video
Van Duyne: Investigate Censorship Like DirecTV's | video
Self: 'Action,' Not Just Hearings, on DirecTV | video
Murphy: Hearings 'Absolutely' Needed on DirecTV
Hageman: Left Prefers to Censor Than Compete | video
Don Jr.: DirecTV Put Censorship Over Money-Making | video
Peter King: Honest People See Censorship Ploy | video
Johnson: Deplatforming Impacts Politics, Freedoms | video
More Stories on AT&T DirecTV Censorship
Newsmax TV
C. Lt. Gov: Parents Fed Up With 'Educational Cabal' | video
Dershowitz: FBI Must Tread Carefully on Religion | video
Fred Fleitz: We Need Answers on UFO Takedowns
Burchett: Biden WH Lacks Transparency | video
C. Lt. Gov.: Parents Fed Up With 'Educational Cabal' | video
Rosendale: DOD Not Communicating on Balloon | video
French Hill: Biden 'Gaslighting' Americans on Economy | video
Beth Van Duyne: Response to China 'Very Weak' | video
Murphy: UFO Taken Out After 'Absolute Pressure' | video
Indiana AG: Biden Letting Criminals Cross Border | video
Hageman: Biden Won't 'Protect US Sovereignty' | video
More Newsmax TV
Newsfront
Gallup Poll: 63 Percent of Americans Dissatisfied With Immigration Level
Americans are more dissatisfied than they have been in a decade with levels of immigration into the country. Republicans are more dissatisfied than Democrats, and older Americans more upset than younger Americans…. [Full Story]
Wall Street Ends Higher as Investors Eye Inflation Data
Wall Street closed higher Monday as investors awaited inflation data [Full Story]
US to Sell 26 Million More Barrels of Strategic Oil Reserves
The Biden administration said Monday it is selling 26 million barrels [Full Story]
Is Chinese Communist Weaponizing the DOJ?
WH Denies Claims US Has Flown Balloons Over China
There are no U.S. surveillance aircraft in Chinese airspace, White [Full Story]
Yermak: Time for Ukraine to Join NATO
In April 2008, then-U.S. president George W . Bush tried to persuade [Full Story]
Russia Pushes Advance on Bakhmut, Bolsters Defenses in South
Russian Forces Claim Gains Along Ukraine Frontline |video
Zelenskyy Speaks Via Video During NFL Banquet
Zelenskyy: Russian Athletes at Olympics a 'Manifestation of Violence'
Putin Eyes Kyiv as Russia-Ukraine War Enters Year 2 |Platinum Article
Ukraine Invasion Sparks Russian Exodus
Senators to Be Briefed on China Following Takedown of 4th Flying Object
U.S. senators will be getting a classified briefing this week on [Full Story]
Diabetes is not From Sweets! Meet the Main Enemy of Diabetes
Progressive Criminal Justice Reforms 'Inspiring Another Crime Wave'
While activists pushing criminal justice reform insist policing and [Full Story] | Platinum Article
DeSantis Hints at Doing Away With AP Courses in Florida
DeSantis Hints at Doing Away With AP Courses in Florida
Florida Republican Gov. Ron DeSantis on Monday said he wants to [Full Story]
McCarthy, GOP House Members to Visit Southern Border
House Speaker Kevin McCarthy, R-Calif., on Thursday will lead a [Full Story]
Manhattan Losing $12 Billion a Year to Remote Work
Manhattan, the biggest real estate market in the U.S., has yet to see [Full Story]
Ford to Invest $3.5B to Build Michigan Battery Plant
Ford Motor Co. will build a new lithium iron phosphate (LFP) battery [Full Story]
Study: Exercising 22 Minutes Daily Reduces Liver Fat
Often, patients with nonalcoholic fatty liver disease are advised to [Full Story]
Can You Trust Climate Pledges – or Is it Greenwashing?
Corporate climate pledges are mushrooming as global companies seek to [Full Story]
Biden Fires Architect of Capitol Over Alleged Abuses
President Joe Biden has fired the embattled Architect of the Capitol, [Full Story]
Video Report: Israel's War Against Terrorism
On Monday's "Wake Up America," Newsmax's Daniel Cohen reports on [Full Story] | video
Issues & Insights Poll: 77% Blame Biden for Financial Hardship
In an increasingly divided America, President Joe Biden has united [Full Story]
Attorneys General Clash Over Abortion-Inducing Drug
State attorneys general from both political parties are in a [Full Story]
U-Haul Hits, Injures Several Pedestrians on NYC Sidewalk
A man driving a U-Haul truck struck and injured several people in New [Full Story]
Report: Microsoft Removes 'Negative Flags' for Conservative Sites
Microsoft removed its "negative flags" for conservative media outlets [Full Story]
Former Nationals Owner Ted Lerner Dies at 97
Ted Lerner, a self-made billionaire real-estate developer who became [Full Story]
Georgia Judge to Release Parts of Report on 2020 Election
A Georgia judge will release portions of a special grand jury report [Full Story]
AOC: Christian Super Bowl Ad Makes 'Fascism Look Benign'
Alexandria Ocasio-Cortez, D-N.Y., attempted to hit back against [Full Story]
Hunter Biden Employs New, Aggressive Legal Strategy
Hunter Biden's new, aggressive strategy with the investigation into [Full Story]
Supply Chain Problems Boosting Inflation Rates
January's important consumer price index (CPI) figures will be [Full Story]
GOP Division Threatens to Derail Immigration Legislation
Opposition from party moderates threatens to derail plans by House [Full Story]
Authoritarian Regimes Crack Down on Digital-Age Dissidents
International uprisings the recent years have resulted in thousands [Full Story]
Mike Rounds: 'Vast Majority' of Republicans Don't Want to Sunset Social Security
Mike Rounds, R-S.D., says it's about time lawmakers think of [Full Story] | video
GOP Off to Successful Start in New Congress
Republicans have a lot to be happy about so far in the new Congress. [Full Story]
Rights Group Questions Lockerbie Suspect's Extradition
A leading rights group urged the U.S. and Libya on Monday to explain [Full Story]
United States Tells Citizens to Leave Russia 'Immediately'
The United States has told its citizens to leave Russia immediately [Full Story]
Finance
Companies Face More Pain as 'Earnings Recession' Looms
S. companies' earnings woes are likely to extend beyond the weak fourth quarter, as a booming labor market weighing on margins looks set to hurt results in the first half of this year…. [Full Story]
UPS Cutting Back on Some Jobs as Teamster Labor Talks Loom
Peter Reagan: This Hamster-Wheel Economy Has Even More Americans Living Paycheck-to-Paycheck
Southwest Working on Technology Updates, Upgrades
Maersk Sues Evergreen Over 2021 Blocking of Suez Canal
More Finance
Health
New Study Pinpoints Who Benefits Most From COVID Boosters
COVID-19 booster shots appear to benefit folks 50 and older but less so for younger people, a new study suggests. For the study, researchers ran a statistical analysis using death rates from COVID, and looked at the vaccines' effectiveness in protecting people from dying of…… [Full Story]
The Best Place to Sit in Case of a Plane Crash
FDA Staff Flag No New Safety Concerns for OTC Narcan
US To Test Vaccines in Poultry as Way to Curb Bird Flu Outbreak
New Investigation Finds Spikes of Mercury in Canned Tuna
Notice: the graphic below can be expanded to a larger size.
See instructions below graphic or click and follow the prompts.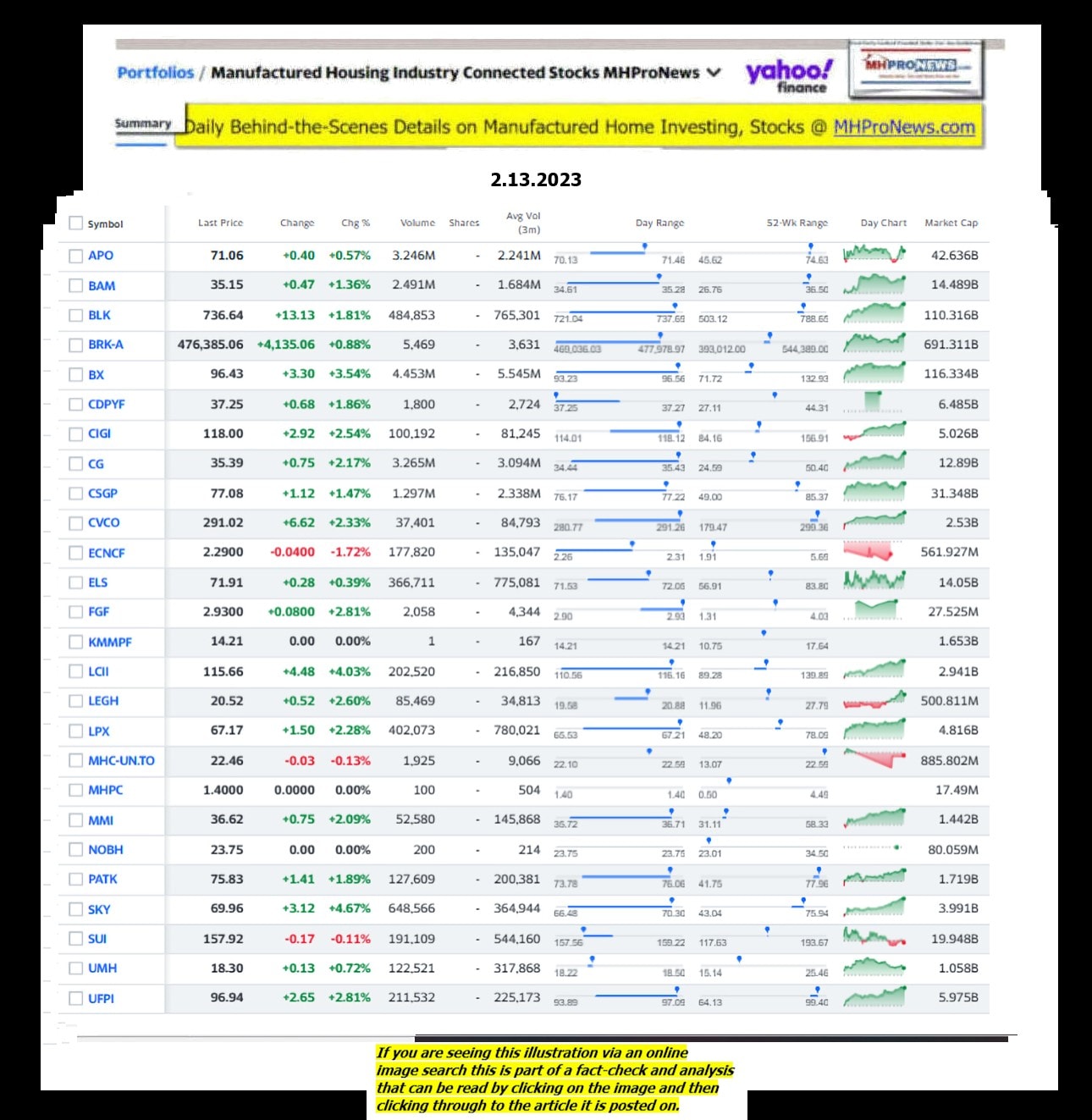 'Stomach Churning Year' CNN-Wall Street 'Forget 2022' Down Year – Major Equities Data Compared to Manufactured Housing Stocks, Manufactured Home Community REITs, Performance for Year by Company
====================================
Updated
NOTE 1: The 3rd chart above of manufactured housing connected equities includes the Canadian stock, ECN, which purchased Triad Financial Services, a manufactured home industry finance lender.
NOTE 2: Drew changed its name and trading symbol at the end of 2016 to Lippert (LCII).
NOTE 3: Deer Valley was largely taken private, say company insiders in a message to MHProNews on 12.15.2020, but there are still some outstanding shares of the stock from the days when it was a publicly traded firm.  Thus, there is still periodic activity on DVLY.
Note 4: some recent or related reports to the REITs, stocks, and other equities named above follow in the reports linked below.
'Manufactured Housing in the News,' Unpacking UMH CEO Sam Landy Op-Ed' It's Time for Bi-Partisanship on Affordable Manufactured Housing Homeownership' in HousingWire; plus MHMarkets Updates
Warren Buffett's Pledge to Kevin Clayton – 'You Can Access Plenty of Capital' for Projects – Quotes, Facts, Video, Transcript, and Implications for Manufactured Housing Industry
Manufactured Housing Properties-Results for Three and Nine Months Ending September 30.2022–Exploring 'Mobile Home Park' Manufactured Home Community Investing; plus MHVille REITs, Stocks Update
'Changes Will Benefit Customers,' Boost Sales-Legacy Homes CEO Duncan Bates – LEGH 'Delivered 22.5% Return on Equity in 1 Yr' – Corp Q3 2022 Insights, Analysis; plus MHVille REITs, Stocks Update  
'No Assurance Inflation Will Not Affect Our Future Profitability Financial Position'=Cavco Industries 10-Q, Solitaire Deal, More CVCO Data; Supreme Court Ruled-SEC Regs on False-Omitted Remarks
Skyline Champion Provides Quarterly Results, Adding Retail Centers, Improved Delivery Times-CEO Mark Yost Says 'Can Outperform Conventional Housing' Explored; Plus MHVille REITs, Stocks Update
Triad Financial Services Q2-2022 FINANCIAL RESULTS, per ECN Capital – Several Bright Spots in Manufactured Home Market Highlighted, Including Communities, Retail, Land-Home, Floor; MHStocks Update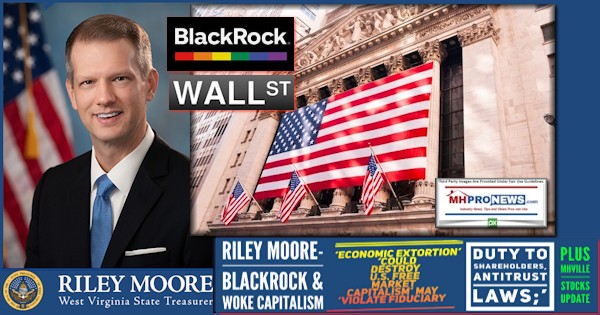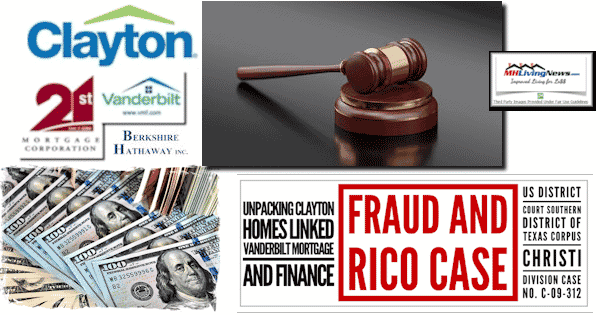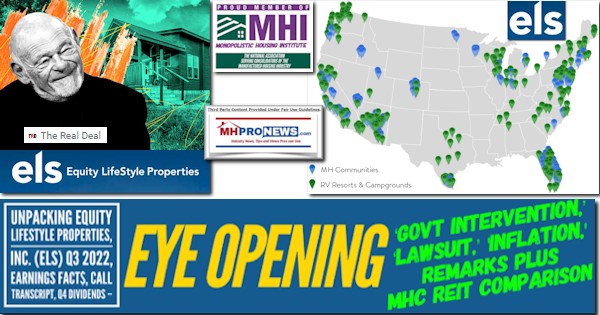 Manufactured Home Communities (a.k.a. 'Mobile Home Parks' – SIC) – Exploring UMH Properties; Fellow Manufactured Housing Institute Member Yes! Communities Suits and Settlements; plus MH Markets Updates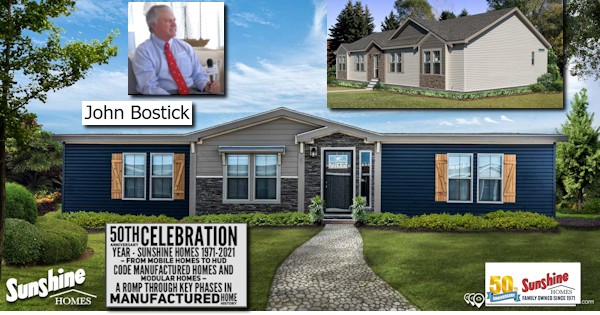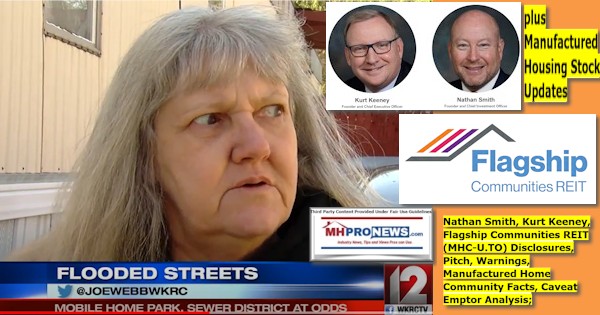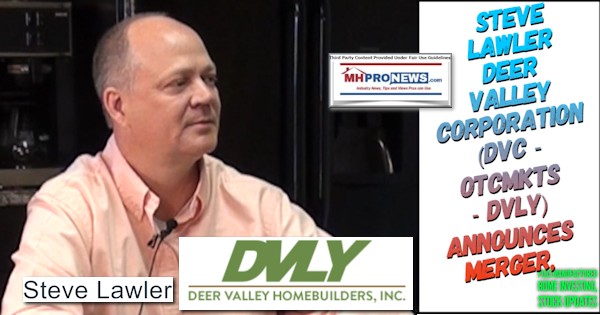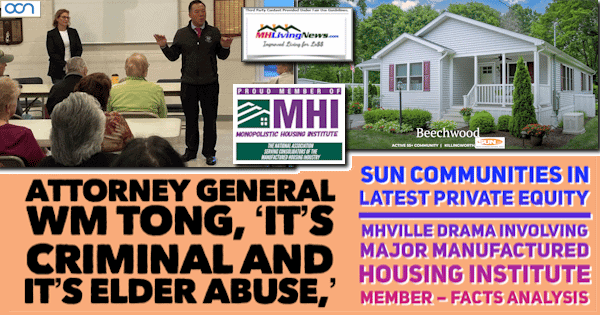 2023 …Berkshire Hathaway is the parent company to Clayton Homes, 21st Mortgage, Vanderbilt Mortgage and other factory-built housing industry suppliers.
· LCI Industries, Patrick, UFPI, and LP each are suppliers to the manufactured housing industry, among others.
· AMG, CG, and TAVFX have investments in manufactured housing related businesses. For insights from third-parties and clients about our publisher, click here.
Disclosure. MHProNews holds no positions in the stocks in this report.
· For expert manufactured housing business development or other professional services, click here.
· To sign up in seconds for our industry leading emailed headline news updates, click here.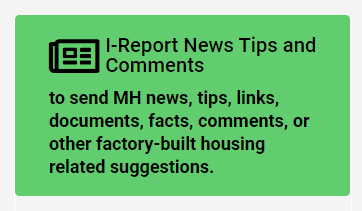 That's a wrap on this installment of "News Through the Lens of Manufactured Homes and Factory-Built Housing" © where "We Provide, You Decide." © (Affordable housing, manufactured homes, stock, investing, data, metrics, reports, fact-checks, analysis, and commentary. Third-party images or content are provided under fair use guidelines for media.) (See Related Reports, further below. Text/image boxes often are hot-linked to other reports that can be access by clicking on them.)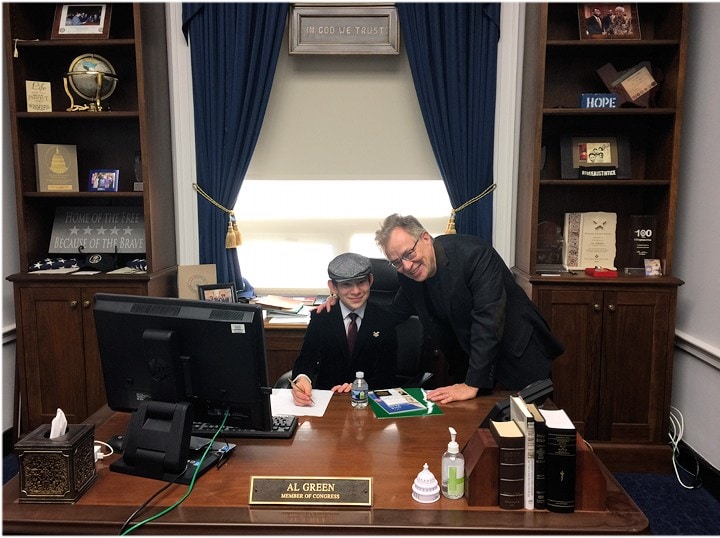 By L.A. "Tony" Kovach – for MHProNews.
Tony earned a journalism scholarship along with numerous awards in history. There have been several awards and honors and also recognition in manufactured housing. For example, he earned the prestigious Lottinville Award in history from the University of Oklahoma, where he studied history and business management. He's a managing member and co-founder of LifeStyle Factory Homes, LLC, the parent company to MHProNews, and MHLivingNews.com. This article reflects the LLC's and/or the writer's position and may or may not reflect the views of sponsors or supporters.
Facts You Didn't Know – Martin Luther King Jr – Videos, Insightful Quotes, Surprising Revelations, Videos, Reports, and Illustrations in Champion for Human Rights Including Affordable Housing
HUD Code Manufactured Home Building Down Nov 2022–Higher for Year per Manufactured Housing Association for Regulatory Reform Data, Facts-Insights Others Lack; plus MHVille Stocks-REITs Update
'Manufactured Housing Closes Year on Cool Note, But Optimism Grows for 2023' Says TRERC, But TMHA VP Rob Ripperda Lets Cat Out of Proverbial Bag, Exposing MHI; plus MHVille Market, Stocks Update
U.S. Housing Data Reveals Gaps-Underscores Vast Manufactured Housing Industry Potential, But Raises Corp, Trade Group Performance Concerns, Apparent Shareholder Effects; plus MHVille Stocks Update
After Admitted Failure, Manufactured Housing Institute Doubles Down on CrossMods® in AP Terminology Doc Acquired by MHProNews–Are MHI Leaders Sabotaging MHVille Independents? Plus MHStocks Update
Concessions by Speaker Kevin McCarthy in House Speaker's Battle Called 'Most Significant Win for Conservatives in a Decade' By Federalist's Emily Jashinsky Report; plus MHVille Stocks Updates