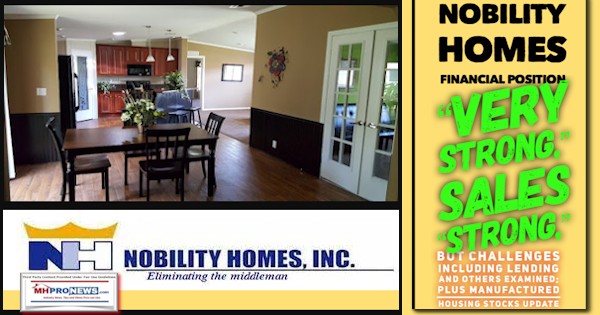 In a press release to MHProNews and others in media, Nobility Homes provided the following information for their third quarter 2021 results. There are insights on several issues that remain hot topics in manufactured housing. They include production, labor and supply challenges – several of which appear to be linked to COVID19 and public policies.
Among the items Nobility's management team raised in their quarterly report includes the lack of lending as a factor hampering manufactured housing. Per Terry Trexler, President of Nobility (NOBH): "The lack of lenders in our industry, still adversely affects our results by limiting many affordable manufactured housing buyers from purchasing homes." That was a one of the subjects that the Washington Post's recent report on manufactured housing raised, and will be tied into their corporate statements and the broader industry picture in our added information, analysis and commentary following their release.
Nobility Homes, Inc. Announces Sales and Earnings for its Third Quarter 2021
September 8, 2021
In this article: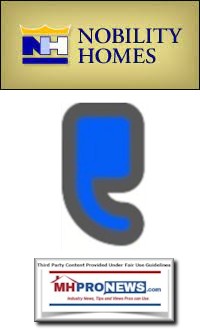 OCALA, FL / ACCESSWIRE / September 8, 2021 / Today Nobility Homes, Inc. (OTCQX:NOBH) announced sales and earnings for its third quarter ended July 31, 2021. Sales for the third quarter of 2021 increased 34% to $11,778,120 as compared to $8,800,410 recorded in the third quarter of 2020. Income from operations for the third quarter of 2021 was $1,192,288 versus $1,331,060 in the same period a year ago. Net income after taxes was $1,050,746 as compared to $1,160,138 for the same period last year. Diluted earnings per share for the third quarter of 2021 were $0.29 per share compared to $0.32 per share last year.
For the first nine months of fiscal 2021, sales increased 25% to $35,592,531 as compared to $28,446,764 for the first nine months of 2020. Income from operations was $4,478,526 versus $4,879,632 last year. Net income after taxes was $3,841,449 compared to $4,110,283 last year. Diluted earnings per share were $1.06 per share compared to $1.13 per share last year.
Nobility's financial position during the third quarter 2021 remains very strong with cash and cash equivalents, certificates of deposit and short term investments of $36,373,258 and no outstanding debt. Working capital is $34,059,497 and our ratio of current assets to current liabilities is 3.3:1. Stockholders' equity is $47,740,536 and the book value per share of common stock increased to $13.52.
Terry Trexler, President, stated, "The Company's third quarter sales were strong and continue to reflect a robust housing market. According to the Florida Manufactured Housing Association, shipments for the industry in Florida for the period from November 2020 through July 2021 were up approximately 11% from the same period last year. The lack of lenders in our industry, still adversely affects our results by limiting many affordable manufactured housing buyers from purchasing homes.
During third quarter of 2021 our production of homes was impacted due to the challenges in hiring additional factory workers and the unpredictable absenteeism of the COVID-19 quarantine. These factors have continued in the fourth quarter of 2021. Also, production has incurred shortages in certain building products delaying the completion of the homes and has continued to experience inflation in most building products resulting in significant increases to our material costs and a corresponding decrease in gross profits. We have continued to focus on increasing production of homes due to the above challenges.
Maintaining our strong financial position is vital for future growth and success. Because of very challenging business conditions during economic recessions in our market area, management will continue to evaluate all expenses and react in a manner consistent with maintaining our strong financial position, while exploring opportunities to expand our distribution and manufacturing operations.
Our many years of experience in the Florida market, combined with home buyers' increased need for more affordable housing, should serve the Company well in the coming years. Management remains convinced that our specific geographic market is one of the best long-term growth areas in the country."
On June 5, 2021 the Company celebrated its 54th anniversary in business specializing in the design and production of quality, affordable manufactured homes. With multiple retail sales centers in Florida for over 30 years and an insurance agency subsidiary, we are the only vertically integrated manufactured home company headquartered in Florida.
MANAGEMENT WILL NOT HOLD A CONFERENCE CALL. IF YOU HAVE ANY QUESTIONS, PLEASE CALL TERRY OR TOM TREXLER @ 800-476-6624 EXT 121 OR TERRY@NOBILITYHOMES.COM OR TOM@NOBILITYHOMES.COM
Certain statements in this report are unaudited or forward-looking statements within the meaning of the federal securities laws. Although Nobility believes that the amounts and expectations reflected in such forward-looking statements are based on reasonable assumptions, there are risks and uncertainties that may cause actual results to differ materially from expectations. These risks and uncertainties include, but are not limited to, the potential adverse impact on our business caused by the COVID-19 pandemic or other health pandemic, competitive pricing pressures at both the wholesale and retail levels, inflation, increasing material costs (including forest based products) or availability of materials due to potential supply chain interruptions (such as current inflation with forest products and supply issues with vinyl siding and PVC piping), changes in market demand, changes in interest rates, availability of financing for retail and wholesale purchasers, consumer confidence, adverse weather conditions that reduce sales at retail centers, the risk of manufacturing plant shutdowns due to storms or other factors, the impact of marketing and cost-management programs, reliance on the Florida economy, impact of labor shortage, impact of materials shortage, increasing labor cost, cyclical nature of the manufactured housing industry, impact of rising fuel costs, catastrophic events impacting insurance costs, availability of insurance coverage for various risks to Nobility, market demographics, management's ability to attract and retain executive officers and key personnel, increased global tensions, market disruptions resulting from terrorist or other attack, any armed conflict involving the United States and the impact of inflation.
Condensed Consolidated Balance Sheets
July 31,
October 31,
2021
2020
(Unaudited)
Assets
Current assets:
Cash and cash equivalents
$
33,720,078
$
30,305,902
Certificates of deposit
2,090,910
4,602,307
Short-term investments
562,270
358,960
Accounts receivable – trade
1,134,675
790,046
Note receivable
41,636
35,997
Mortgage notes receivable
22,217
20,162
Income taxes receivable
81,262
105,676
Inventories
9,428,923
9,294,677
Pre-owned homes, net
678,303
441,937
Prepaid expenses and other current assets
1,370,339
1,014,849
Total current assets
49,130,613
46,970,513
Property, plant and equipment, net
6,916,778
5,142,714
Pre-owned homes, net
716,582
1,077,240
Note receivable, less current portion
44,595
6,573
Mortgage notes receivable, less current portion
223,762
227,509
Mobile home park note receivable
72,731
–
Other investments
1,775,323
1,729,364
Deferred income taxes
–
3,598
Operating lease right of use assets
684,142
715,368
Cash surrender value of life insurance
3,929,552
3,795,902
Other assets
156,287
156,287
Total assets
$
63,650,365
$
59,825,068
Liabilities and Stockholders' Equity
Current liabilities:
Accounts payable
$
818,230
$
928,095
Accrued compensation
441,760
670,520
Accrued expenses and other current liabilities
1,427,862
1,383,833
Income taxes payable
–
–
Operating lease obligation
33,039
24,192
Customer deposits
12,350,225
5,098,633
Total current liabilities
15,071,116
8,105,273
Deferred income taxes
86,413
–
Operating lease obligation, less current portion
752,300
778,519
Total liabilities
15,909,829
8,883,792
Commitments and contingencies
Stockholders' equity:
Preferred stock, $.10 par value, 500,000 shares
authorized; none issued and outstanding
–
–
Common stock, $.10 par value, 10,000,000
shares authorized; 5,364,907 shares issued;
3,532,100 and 3,631,196 outstanding, respectively
536,491
536,491
Additional paid in capital
10,749,843
10,694,554
Retained earnings
58,185,400
57,976,051
Less treasury stock at cost, 1,832,807 shares in 2021 and
1,733,711 shares in 2020
(21,731,198
)
(18,265,820
)
Total stockholders' equity
47,740,536
50,941,276
Total liabilities and stockholders' equity
$
63,650,365
$
59,825,068
Condensed Consolidated Statements of Income
(Unaudited)
Three Months Ended
Nine Months Ended
July 31,
August 1,
July 31,
August 1,
2021
2020
2021
2020
Net sales
$
11,778,120
$
8,800,410
$
35,592,531
$
28,446,764
Cost of sales
(9,265,376
)
(6,361,500
)
(26,969,655
)
(19,980,510
)
Gross profit
2,512,744
2,438,910
8,622,876
8,466,254
Selling, general and administrative expenses
(1,320,456
)
(1,107,850
)
(4,144,350
)
(3,586,622
)
Operating income
1,192,288
1,331,060
4,478,526
4,879,632
Other income (loss):
Interest income
62,491
53,209
145,621
239,365
Undistributed earnings in joint venture – Majestic 21
20,202
20,855
45,959
61,125
Proceeds received under escrow arrangement
75,156
64,053
121,024
336,447
Increase (decrease) in fair value of equity investment
(449
)
21,475
203,310
(159,051
)
Gain on sale of assets
–
32,041
–
32,041
Miscellaneous
48,169
12,910
73,434
32,504
Total other income
205,569
204,543
589,348
542,431
Income before provision for income taxes
1,397,857
1,535,603
5,067,874
5,422,063
Income tax expense
(347,111
)
(375,465
)
(1,226,425
)
(1,311,780
)
Net income
1,050,746
1,160,138
3,841,449
4,110,283
Weighted average number of shares outstanding:
Basic
3,599,133
3,631,089
3,621,084
3,641,048
Diluted
3,613,187
3,632,420
3,630,216
3,642,397
Net income per share:
Basic
$
0.29
$
0.32
$
1.06
$
1.13
Diluted
$
0.29
$
0.32
$
1.06
$
1.13
SOURCE: Nobility Homes, Inc.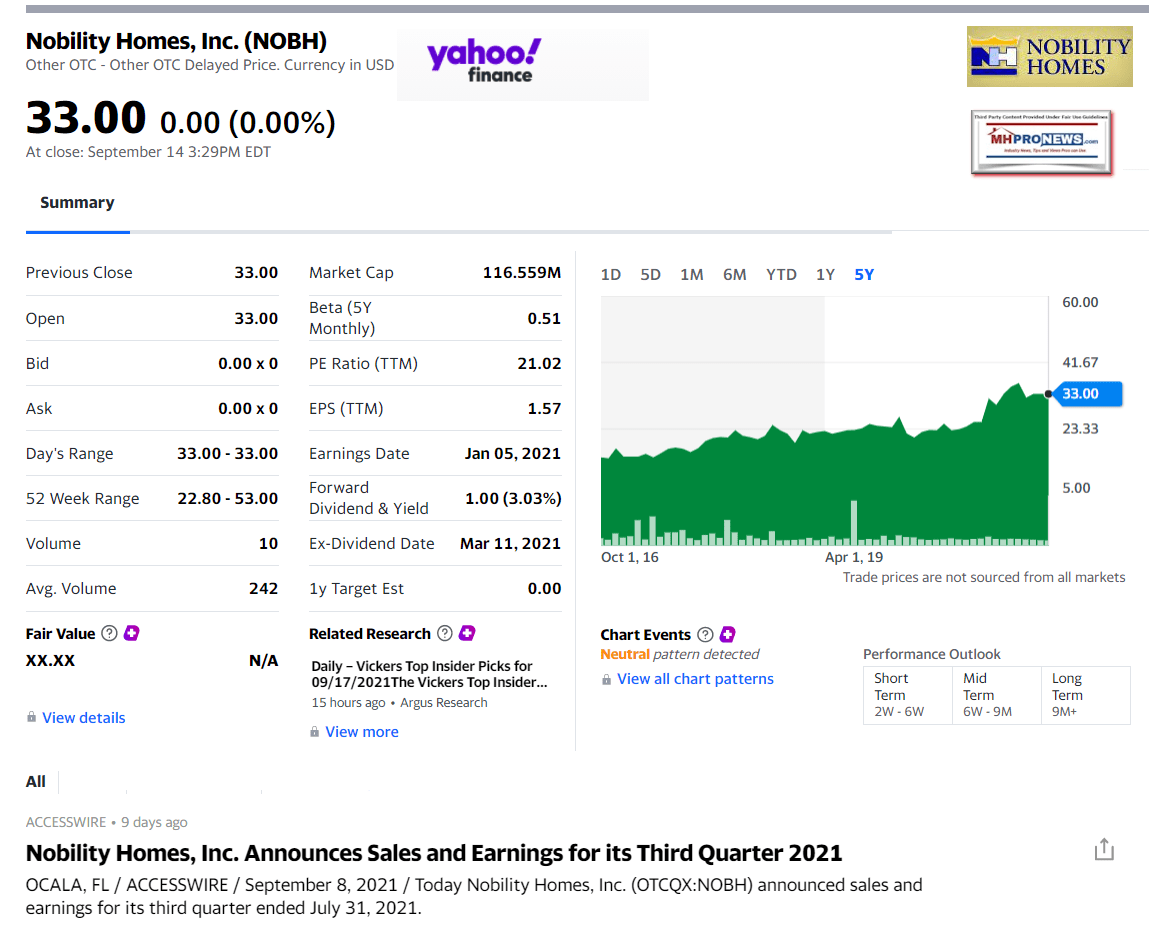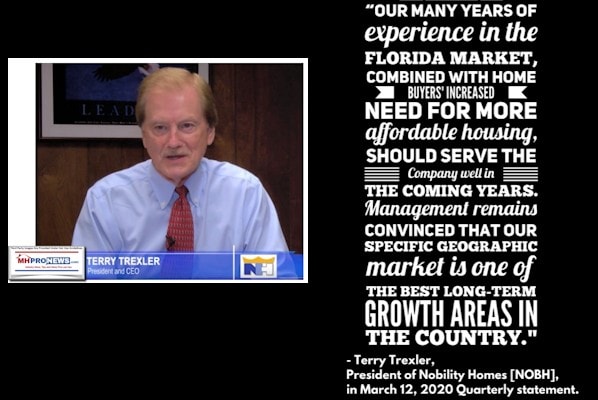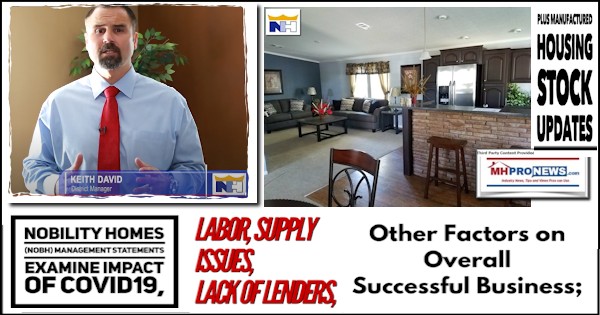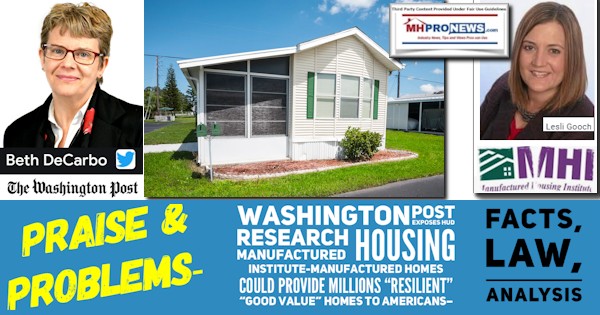 Additional Information, more MHProNews Analysis and Commentary 
According to Beth DeCarbo for the Washington Post in her recent article on manufactured housing: "Moreover, only 27 percent of 420,000 manufactured home loan applications in 2019 resulted in the loan being financed, compared with 74 percent of applications for site-built homes, according to a CFPB analysis of loan-disclosure data. These differences remain even after controlling for credit score."
That is just one of the key issues that is holding manufactured housing at historically low levels. Yes, the industry has 'recovered' from the arguably manmade crash caused in 2009 when Tim Williams, President and CEO of 21st Mortgage Corporation pulled lending from thousands of non-Clayton selling independent retailers and others. Per Samuel Strommen at Knudson Law, it is an apparent antitrust violation – citing tying – but including other potential causes for federal action too.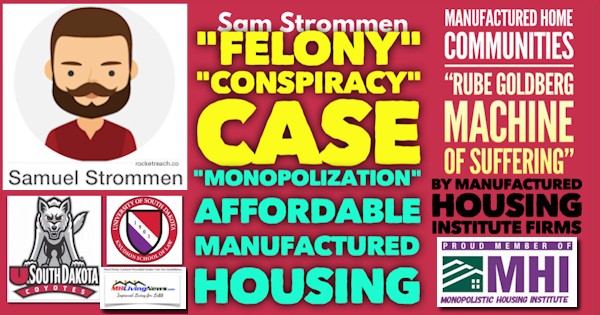 The industry's under-performance have both internal and external causes. Some of those external causes have been explored by James A "Jim" Schmitz Jr with the Minneapolis Federal Reserve and other colleagues. Internal industry causes have been probed by the Manufactured Housing Association for Regulatory Reform, the Modular Home Builders Association (MHBA), Strommen, and others that have been reportedly primarily by MHProNews and our MHLivingNews sister site. Meanwhile, others have downplayed, defended, or ignored these themes that are an apparent embarrassment for the Berkshire brands and their consolidator allies national association of choice, the Manufactured Housing Institute (MHI).
The silence from MHI leaders and their attorneys have dodge the questions about their years of lack of performance at attaining their own goals and various claims lodged against them speaks volumes. If they had a good defense, they would do so. Who says? Their own outside attorney.
Silence speaks. Facts speaks. Evidence matters, to borrow HUD's PD&R term. Manufactured housing is underperforming for a variety of reasons. But many of them can be traced back to the brands that hide behind three letters. M.H.I. On the push-back side in the manufactured housing association world, that comes down to 5 letters – MHARR – the Manufactured Housing Association for Regulatory Reform.  ##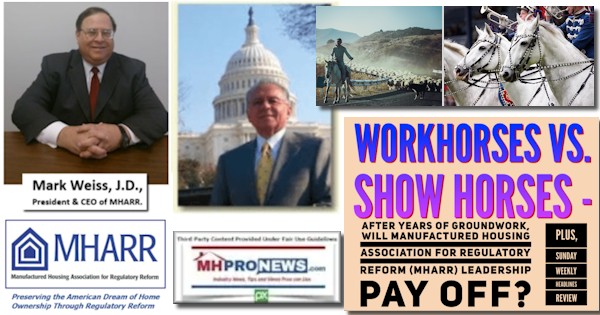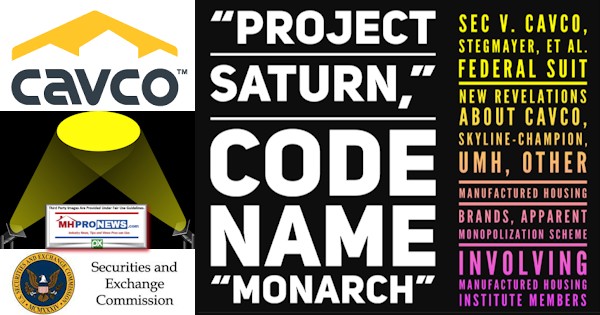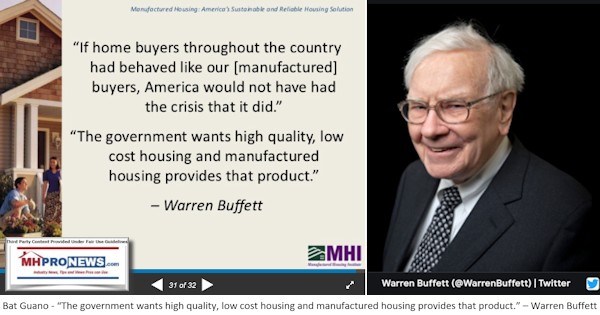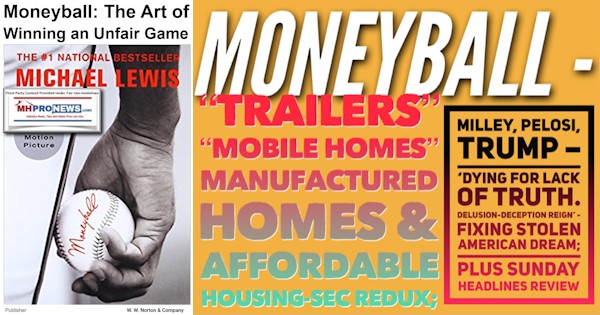 Next up is our business daily recap of yesterday evening's market report, related left-right headlines, and manufactured housing connected equities.
The Business Daily Manufactured Home Industry Connected Stock Market Updates.  Plus, Market Moving Left (CNN) – Right (Newsmax) Headlines Snapshot. While the layout of this daily business report has been evolving over time, several elements of the basic concepts used previously are still the same. For instance. The headlines that follow below can be reviewed at a glance to save time while providing insights across the left-right media divide. Additionally, those headlines often provide clues as to possible 'market-moving' news items.
Market Indicator Closing Summaries – Yahoo Finance Closing Tickers on MHProNews…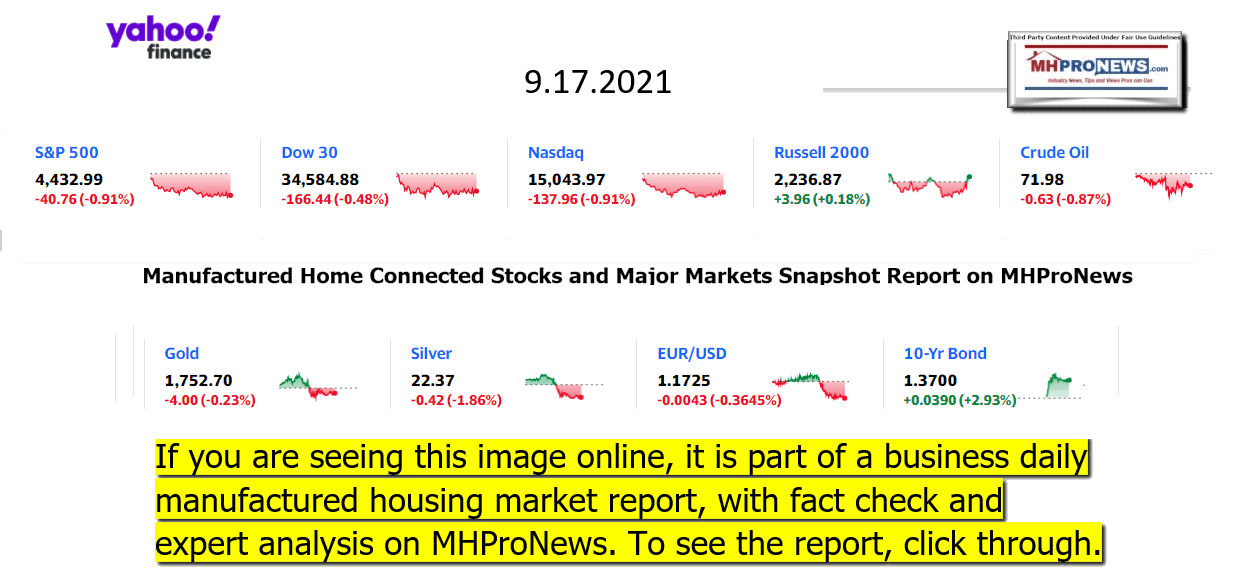 Headlines from left-of-center CNN Business – evening of 9.17.2021 
Taliban takeover
Cars wait in traffic as Afghans shop in a local market in Kabul, Afghanistan, Saturday, Sept. 11, 2021.
This mobile app is helping Afgans navigate safely around Kabul by sharing real-time information
The stock market is afraid again. Here's what that means for your investments
Are you a working parent concerned about Delta, fresh quarantines or lockdowns? Share your story
Forget inflation. This billionaire investor worries about democracy
Workers in these five industries will be affected the most by Biden's vaccine mandate
Extreme weather keeps knocking out America's power. We must act
Investigation finds World Bank leaders pushed staffers to boost rankings for China and Saudi Arabia in high-profile reports
China faces a potential Lehman moment. Wall Street is unfazed
5 things to know about Evergrande, the Chinese empire on the brink
Google and Apple said to have removed Navalny voting app as Russian elections begin
The Inspiration 4 crew is in orbit, but they may not get astronaut wings
Microsoft will now let its users log in without passwords
'Disturbing for democracy': Americans are divided into two media worlds, survey shows
From back left, Singapore's Minister for Trade and Industry Lim Hng Kiang, New Zealand Trade Minister David Parker, General Secretary Ministry of International Trade and Industry of Malaysia Y.bhg. Datuk J. Jayasiri, Canada's Minister of International Trade Francois-Philippe Champagne, Australian Minister for Trade and Investment Steven Ciobo, Chile's Foreing Minister Heraldo Munoz, Brunei's Foreign Minister Haji Erawan bin Pehin Yusof, Japan's Trans-Pacific Partnership minister Toshimitsu Motegi, Secretary of Economy of Mexico Idelfonso Guajardo, Peru's Trade Minister Eduardo Ferreyros and Vietnamese Trade Minister Tran Tuan Anh, poses for a pictures after the signing ceremony of the Comprehensive and Progressive Agreement for Trans-Pacific Partnership, CP TPP, in Santiago, Chile, Thursday, March 8, 2018.
Trump abandoned this giant trade deal. Now, China wants in
Women walk past by a "Now Hiring" sign outside a store on August 16, 2021 in Arlington, Virginia.
It's premature to declare economic victory from the Covid crash
For restaurants, the economic recovery is 'moving in reverse'
BOOZY NEWS
Bud Light hopes this beer is the next big thing
Pumpkin spiced seltzer is coming soon from Bud Light
IHOP is adding booze to the menu at some locations
Boozy Mountain Dew is coming in 3 flavors
A big craft beer name is moving to cannabis business
FUTURE OF TRANSPORTATION
Rivian beats Tesla, GM and Ford to build the first electric pickup truck
Apple loses a leader of its rumored car group to Ford
A surprising ally is pumping the brakes on Biden's EV goal
Cars have been guzzling leaded gasoline. Not any more
Futuristic pods could help cities solve traffic problems
Headlines from right-of-center Newsmax – evening of 9.17.2021
Deadly Gaffe: Pentagon Now Says Kabul Drone Strike Killed 10 Civilians in 'Tragic Mistake'
The Ahmadi family prays this week beside the graves of relatives killed by a U.S. drone strike in Kabul, Afghanistan. Zemerai Ahmadi an Afghan man who was killed, was an enthusiastic and beloved longtime employee at an American humanitarian group, his colleagues say, painting a stark contrast to Pentagon claims that he was an ISIS militant planning to attack U.S. troops. (AP)
Newsmax TV
Steube: 'Reckoning' Coming From House GOP on Afghanistan
Ronna McDaniel: Vaccine Mandates Result of Biden's Failures | video
Meuser: GOP Will Get Answers on Taliban Humanitarian Aid | video
Roger Stone: 'Not a Scintilla of Evidence' in Jan. 6 Lawsuit
Kevin McCarthy: China 'Wins in This Tax Bill' | video
Stewart: 'Stunning' Milley Circumvented Civilian Leaders | video
Malliotakis: Don't Believe Blinken on Taliban's Capabilities | video
Tenney: Milley Must Face Action If Book's Claims Proven | video
More Newsmax TV
Newsfront
Defense Sec, OKs 100 Guard Troops If Needed at 'Justice for J6' Rally
Defense Secretary Lloyd Austin has approved a Capitol Police request to provide 100 D.C. National Guard troops for Saturday's "Justice for J6" rally in Washington, D.C…. [Full Story]
Related Stories
Trump: 'Justice for J6' Rally a 'Setup'
Pompeo, Christie Skeptical About Woodward, Want to Hear From Milley
Former Secretary of State Mike Pompeo said Friday he's "always [Full Story]
Related
Pompeo, NSA Had No Intel Before Milley's China Calls
Hoyer: House to Hold Vote to Avoid Debt Default, Shutdown
House Majority Leader Steny Hoyer, D-Md., said on Friday that the [Full Story]
FDA Advisory Panel Rejects Widespread Pfizer Booster Shots
An influential federal advisory panel has soundly rejected a plan to [Full Story]
3 Attack NYC Eatery Host for Requesting Vaccine Proof
3 Attack NYC Eatery Host for Requesting Vaccine Proof
A host at a popular New York City restaurant was assaulted by three [Full Story]
Related
Moderna COVID Vaccine Edges Pfizer in New Research
Tennessee Mayor, A WWE Star, Vows To Fight Biden Mandate
6 Detentions Called 'Cruel and Unusual' Punishment
A lawyer representing several defendants arrested in connection with [Full Story] | platinum
France Recalls Ambassadors to US, Australia Over Sub Deal
French Foreign Minister Jean-Yves Le Drian said Friday evening that [Full Story]
North Carolina Court Strikes Down Voter ID Law
North Carolina Superior Court judges on Friday struck down the [Full Story]
Will Inflation Spark Major Gold Rush to $5,000 an Ounce?
As inflation continues to soar, investors nationwide are increasingly [Full Story] | platinum
Pentagon Reverses Itself, Calls Deadly Kabul Strike an Error
The Pentagon retreated from its defense of a drone strike that killed [Full Story]
Apple, Google Remove Opposition App as Russian Voting Begins
Facing Kremlin pressure, Apple and Google on Friday removed an [Full Story]
Lawyer Indicted in Durham Probe Enters Not Guilty Plea
Michael Sussmann, who was charged by special counsel John Durham, [Full Story]
Florida County Slammed for Using Taco Image to Celebrate Hispanic Heritage Month
Broward County, Florida, has been criticized after its official [Full Story]
Biden Weighs Executive Privilege on Trump Jan. 6 Docs
The investigation into the events surrounding the storming of the [Full Story]
Roger Stone to Newsmax: 'Not a Scintilla of Evidence' in Jan. 6 Lawsuit
Trump ally Roger Stone, who was served legal papers earlier this week [Full Story]
Poll: Biden's Approval Sinks to 44 Percent – His Lowest Yet
Public approval of President Joe Biden has dropped to the lowest [Full Story]
TikTok's 'Devious Licks' Challenge Vandalizing Schools
A TikTok trend running rampant among students involves stealing from [Full Story]
FAA Places No-Fly Zone Over Texas Bridge
The Federal Aviation Administration has placed a two-week no-fly zone [Full Story]
Texas Awards $11M Border Wall Contract
Texas officials on Thursday awarded a contract to oversee [Full Story]
Federal Judge Upholds Florida's Mask Mandates Ban
A federal judge declined Wednesday to block a ban imposed by [Full Story]
Rob Finnerty: Bye-Bye, Biden. . .The Future We All Know Is Coming, but Don't Want To Admit.
What we are witnessing right now in Washington has never happened [Full Story]
Texas GOP Rep. Matt Krause to Primary AG Ken Paxton
Texas State Rep. Matt Krause has announced he is entering the 2022 [Full Story]
Justice Thomas: Judicial Now 'Most Dangerous' Branch
Justice Clarence Thomas said the Supreme Court might be "the most [Full Story]
Ohio GOP Rep. Gonzalez Won't Run for Reelection
One of the 10 House Republicans who voted to impeach former President [Full Story]
Experts Rip Mayor Lightfoot's 'Sue the Gangs' Proposal: 'It's for Show'
Amid heavy criticism of violent and often-deadly crime in Chicago, [Full Story]
Blinken Calls France Vital Partner in Indo-Pacific in Apparent Bid to Calm French Fury
Secretary of State Antony Blinken on Thursday called France a vital [Full Story]
Minnesota High Court OKs Ballot Question on Minneapolis PD
The Minnesota Supreme Court cleared the way Thursday evening for [Full Story]
House Republicans Seek Probe of Aid to Taliban, Likening It to 'Ransom'
The largest GOP caucus in Congress is demanding the Biden [Full Story]
Roger Stone Served Legal Papers Related to Capitol Riot on Live Radio Show
Roger Stone was served legal papers related to the Jan. 6 Capitol [Full Story]
Judge Nixes DOJ Bid to Pause Texas Abortion Law, Sets Oct. 1 Hearing on Matter
A federal judge on Wednesday scheduled an Oct. 1 hearing to consider [Full Story]
French Forces Kill Islamic State's Boss in Sahel
France said Thursday that its troops deployed in Africa's Sahel [Full Story]
Anyone With Tooth Decay Should Watch This (They Hide This From You)
Anyone With Tooth Decay Should Watch This (They Hide This From You)
Trendy Discovery
More Newsfront
Finance
Apple Fanfare Over iPhones, Watch, AirPods
Apple will hold its annual iPhone launch event on Tuesday, according to reports. Analysts expect Apple will unveil new iPhones with 5G connectivity and a more squared-off look; a brand-new Apple Watch with 16I% more pixels and a blood-pressure sensor; and AirPods. [Full Story]
S. Banking Lobby Groups Oppose Proposed Tax Reporting Law
SpaceX Tourists Speak to Tom Cruise from Orbit
Wall St Week Ahead-Growth? Value? Some Investors Opt for a Bit of Both
As California Fire Nears, Crews Protect World's Largest Tree in Special Wrap
More Finance
Health
Study: Sleep 'Sweet Spot' Helps Prevent Alzheimer's Disease
Getting too much – or too little – sleep can lead to Alzheimer's disease. A new study published in the journal JAMA Neurology examined the role of sleep in the accumulation of brain amyloid plaque buildup, cognitive performance, and other factors involved in brain… [Full Story]
Pfizer Recalls All Lots of Anti-Smoking Drug Chantix
Moderna COVID Vaccine Edges Pfizer in New Research
Common Eye Conditions Tied to Higher Dementia Risk
Flu is Ready for a Comeback, Get Your Shot
Manufactured Housing Industry Investments Connected Equities Closing Tickers
Some of these firms invest in manufactured housing, or are otherwise connected, but may do other forms of investing or business activities too.
NOTE: The chart below includes the Canadian stock, ECN, which purchased Triad Financial Services, a manufactured home industry lender
NOTE: Drew changed its name and trading symbol at the end of 2016 to Lippert (LCII).
NOTE: Deer Valley was largely taken private, say company insiders in a message to MHProNews on 12.15.2020, but there are still some outstanding shares of  the stock from the days when it was a publicly traded firm.  Thus, there is still periodic activity on DVLY.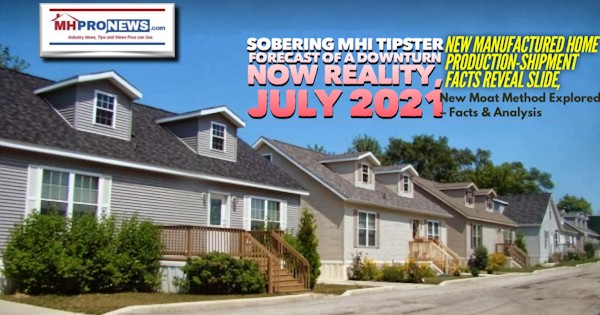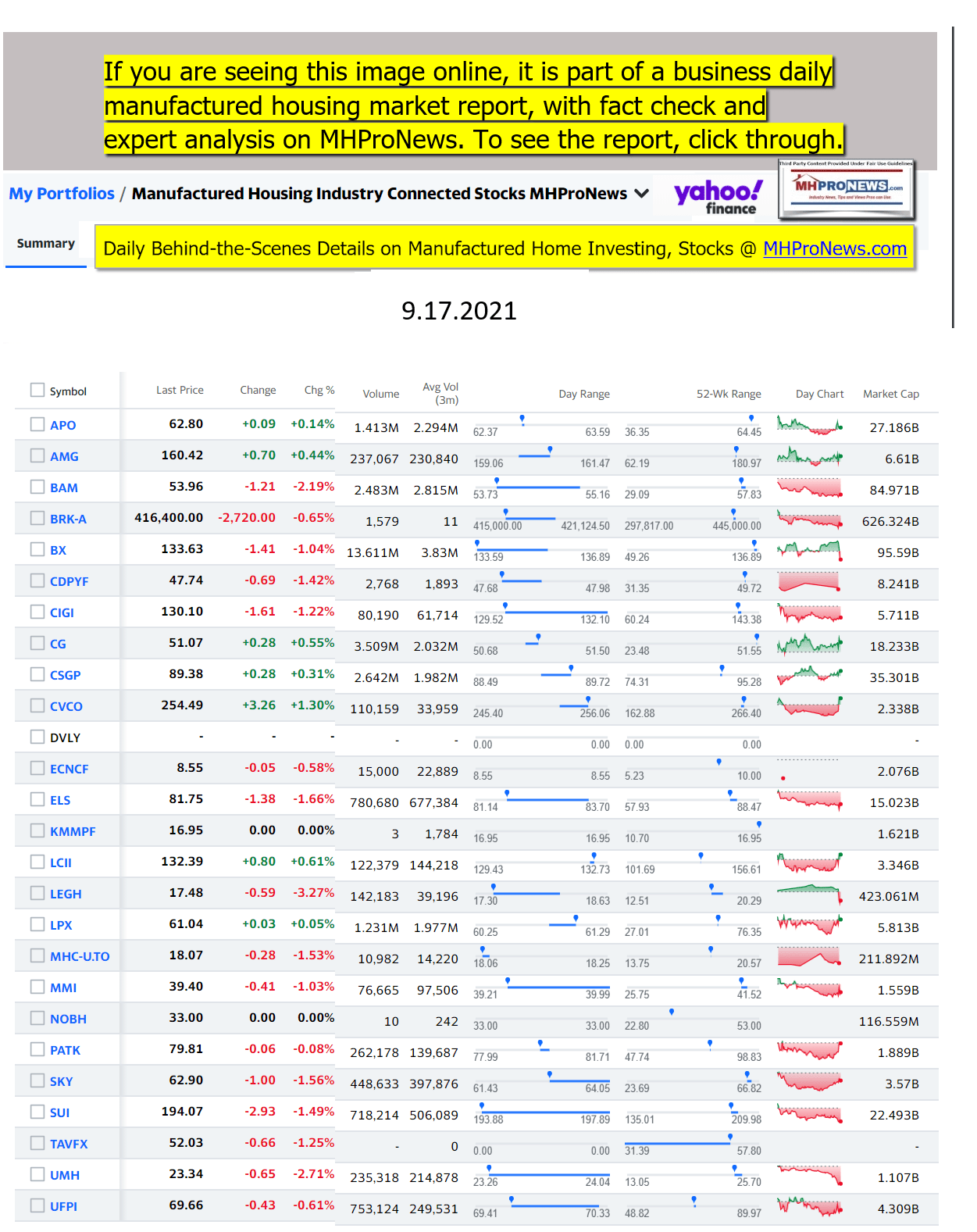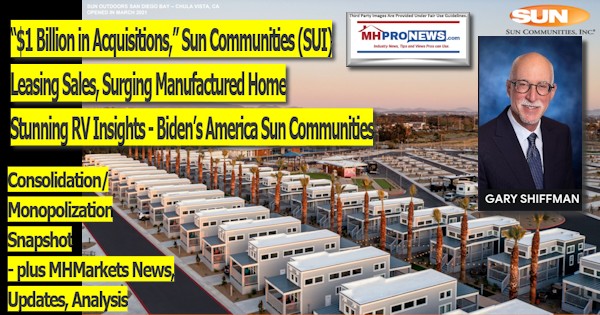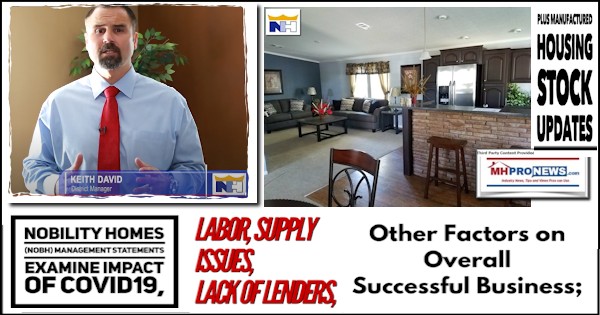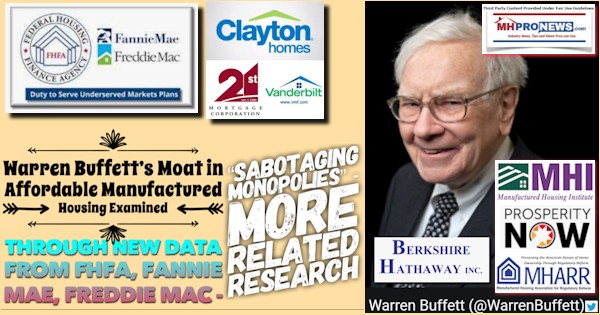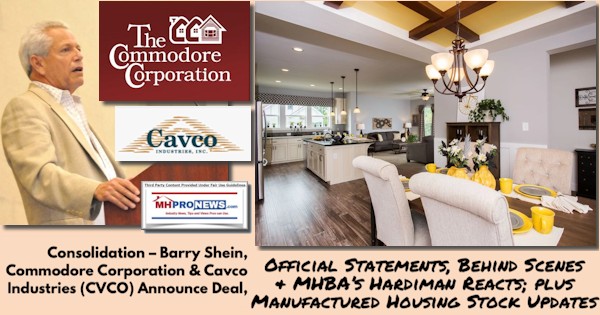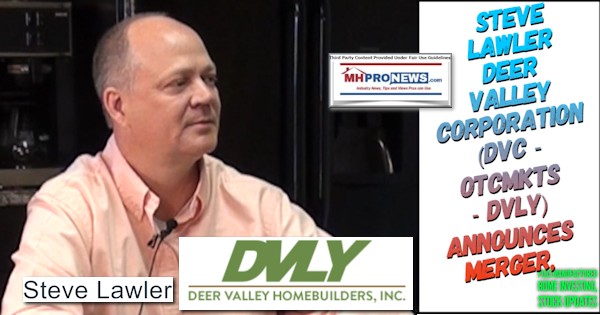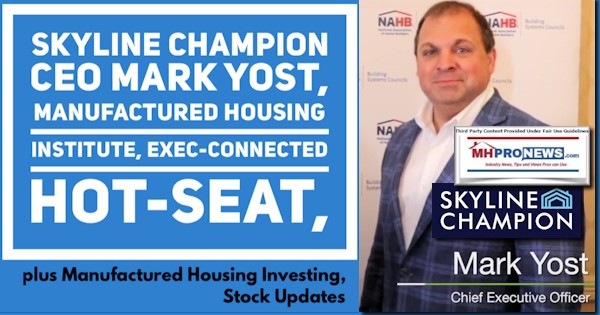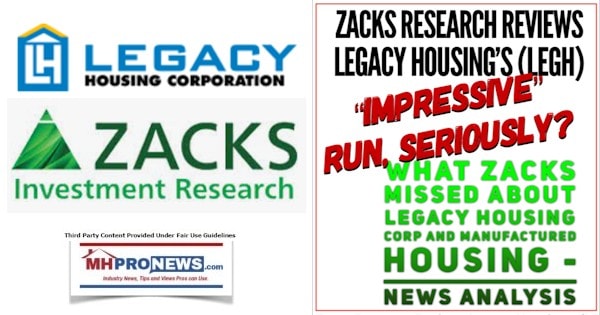 Summer 2021…
Berkshire Hathaway is the parent company to Clayton Homes, 21st Mortgage, Vanderbilt Mortgage and other factory built housing industry suppliers.
· LCI Industries, Patrick, UFPI, and LP each are suppliers to the manufactured housing industry, among others.
· AMG, CG, and TAVFX have investments in manufactured housing related businesses. For insights from third-parties and clients about our publisher, click here.
Enjoy these 'blast from the past' comments.
MHProNews. MHProNews – previously a.k.a. MHMSM.com – has celebrated our 11th year of publishing, and is starting our 12th year of serving the industry as the runaway most-read trade media.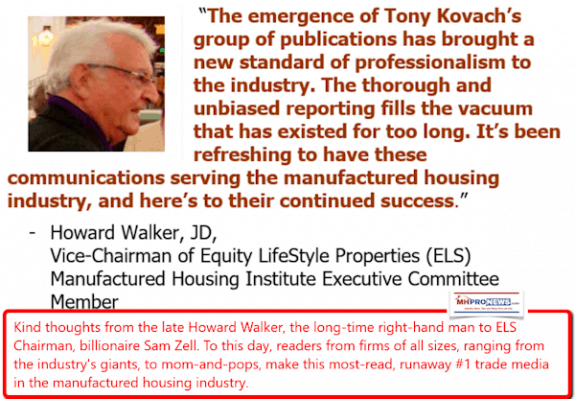 Sample Kudos over the years…
It is now 11+ years and counting…
Learn more about our evolutionary journey as the industry's leading trade media, at the report linked below.
· For expert manufactured housing business development or other professional services, click here.
· To sign up in seconds for our industry leading emailed headline news updates, click here.

Disclosure. MHProNews holds no positions in the stocks in this report.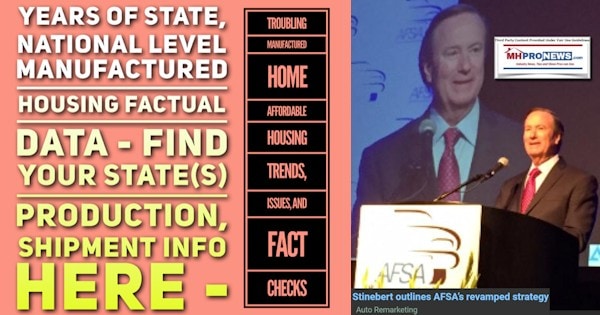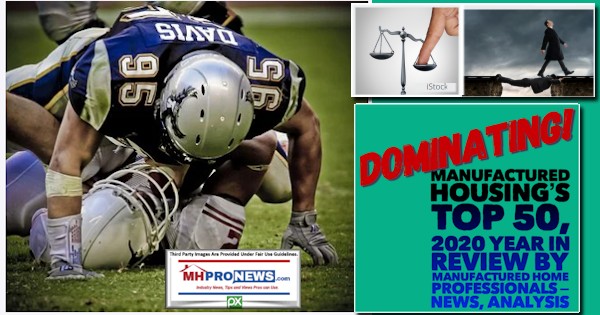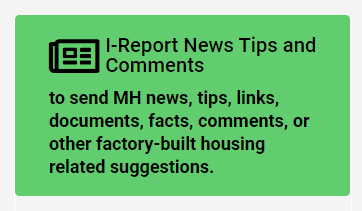 That's a wrap on this installment of "News Through the Lens of Manufactured Homes and Factory-Built Housing" © where "We Provide, You Decide." © (Affordable housing, manufactured homes, stock, investing, data, metrics, reports, fact-checks, analysis, and commentary. Third-party images or content are provided under fair use guidelines for media.) (See Related Reports, further below. Text/image boxes often are hot-linked to other reports that can be access by clicking on them.)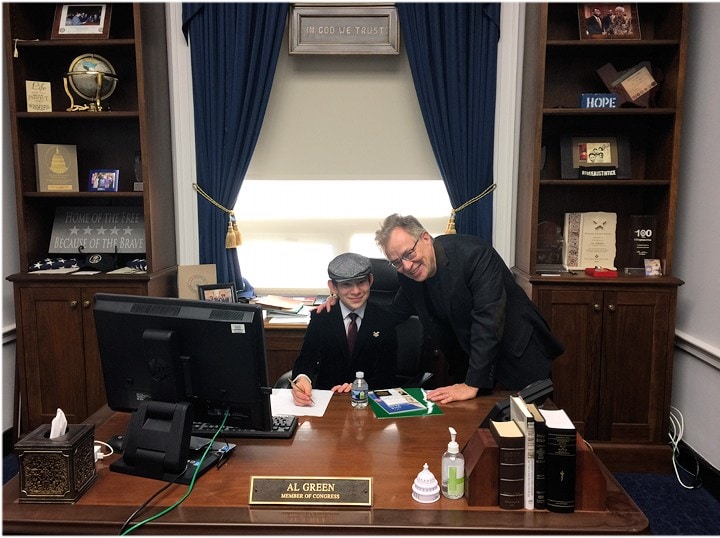 By L.A. "Tony" Kovach – for MHProNews.
Tony earned a journalism scholarship along with numerous awards in history. There have been several awards and honors and also recognition in manufactured housing. For example, he earned the prestigious Lottinville Award in history from the University of Oklahoma, where he studied history and business management. He's a managing member and co-founder of LifeStyle Factory Homes, LLC, the parent company to MHProNews, and MHLivingNews.com. This article reflects the LLC's and/or the writer's position, and may or may not reflect the views of sponsors or supporters.