$1 billion in acquisitions is just the tip of the iceberg.  Reading the transcript of the Sun Communities (SUI) Q2 2021 Earnings Call is to encounter a near euphoric sense of growth. Despite the fact that the earnings call occurred in the wake of PINO Joe Biden's White House statements and executive order regarding the problems of consolidation and the risks and harms caused by monopolization to consumers and smaller businesses, there was no mention of that topic by management, analysts, or others on that call. That is just one of several indicators that however nice – or even true – Biden's words may be, they are obviously ignored by these professionals for the apparent window dressing that they are. Biden's "Capitalism without competition isn't capitalism" is being test early and often in MHVille and found wanting. Senator John Sherman's once famous words are but a distant memory that do not trouble or vex the consolidators in our profession or others.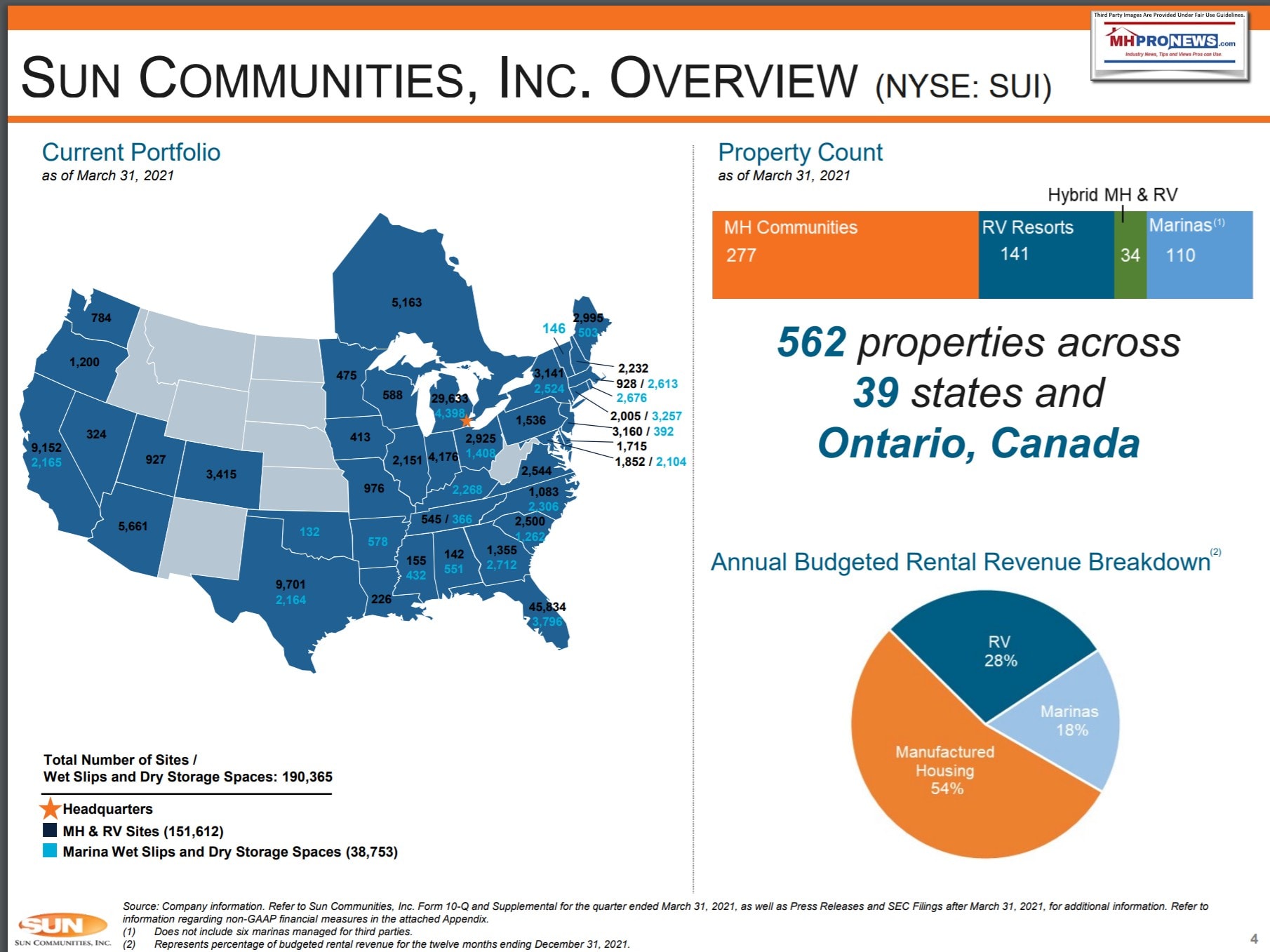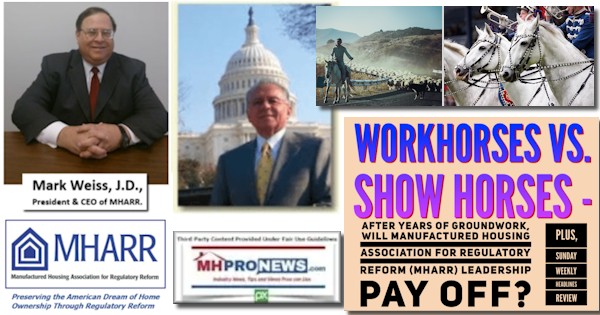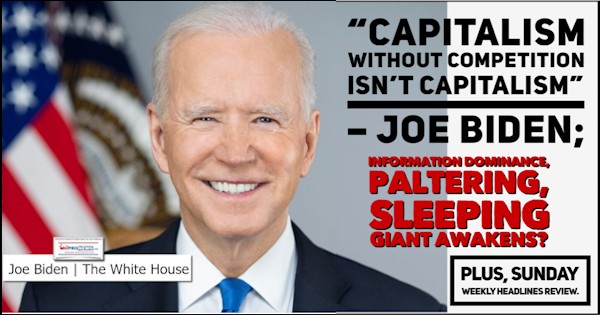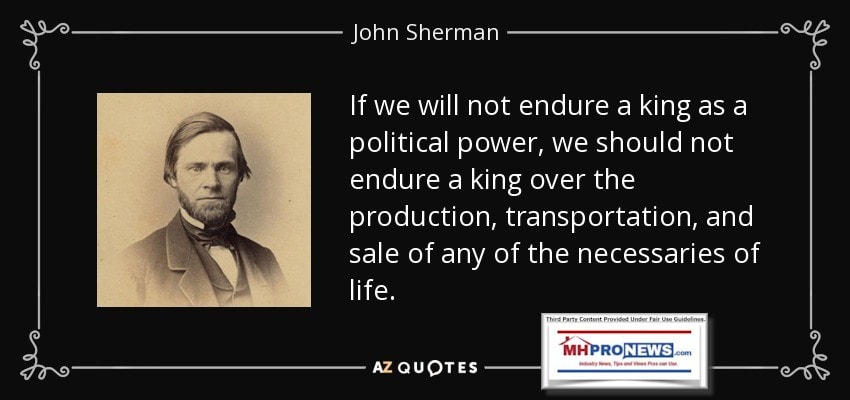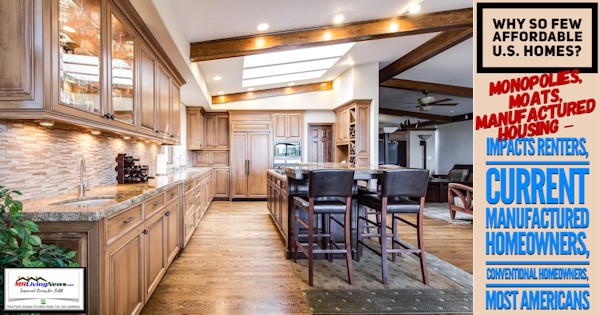 The latest release from Sun Communities (SUI) is a treasure trove of information and data.  In terms of a teaser for what follows, there is no information that Sun's management provided that mitigated against our prior Sun specific or broader manufactured home communities MHProNews/MHLivingNews analysis and commentaries. Quite the opposite. The information obtained herein only underscores our years of research into the steady consolidation/monopolization of the manufactured home industry.  See the additional linked reports plus the analysis and commentary that follow SUI's Q2 2021 earnings call. No wonder Sun's Gary Shiffman is smiling like a cat that ate the canary in the photo below.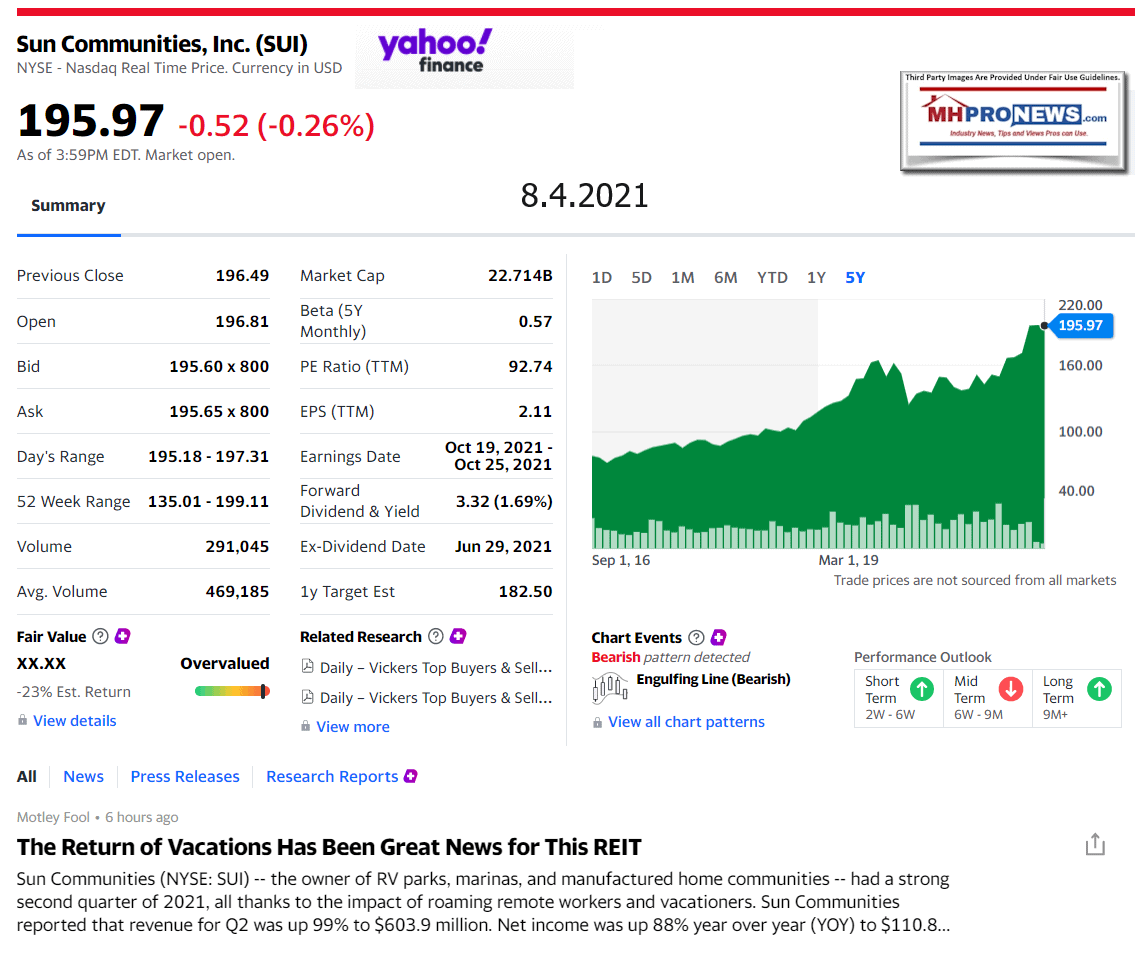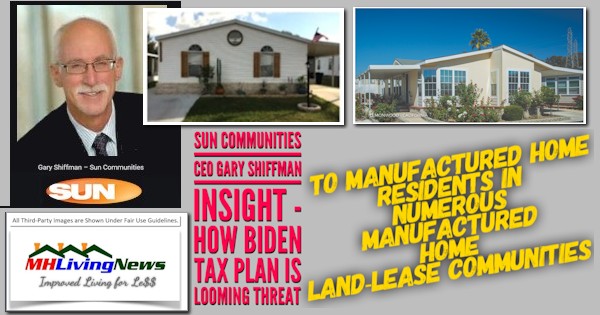 In the Sun earnings call transcript that follows, provided by Motley Fool's Transcribers (MFTranscribers), some obvious typos have been corrected (e.g.: Inc vs inc). A highlighted 'call' is likely to meant to be the word 'cull.'  All highlighting is provided by MHProNews and are not in the original. That noted, the text of the transcript itself is as provided by the Fool at this link here.
Note that the highlighted RV data is another oblique indicator of what manufactured housing could be doing. RVs, says Sun leadership, RVs are poised to have their best year ever. While manufactured housing is finally on the rebound again, the industry is at perhaps 30 percent of its last peak in 1998. In 1998, manufactured homes outsold RVs by 3 to 2. That has dramatically shifted. RVs are outselling manufactured homes by about 4 (+) to 1.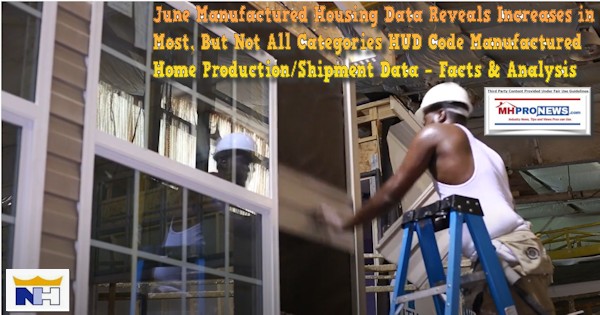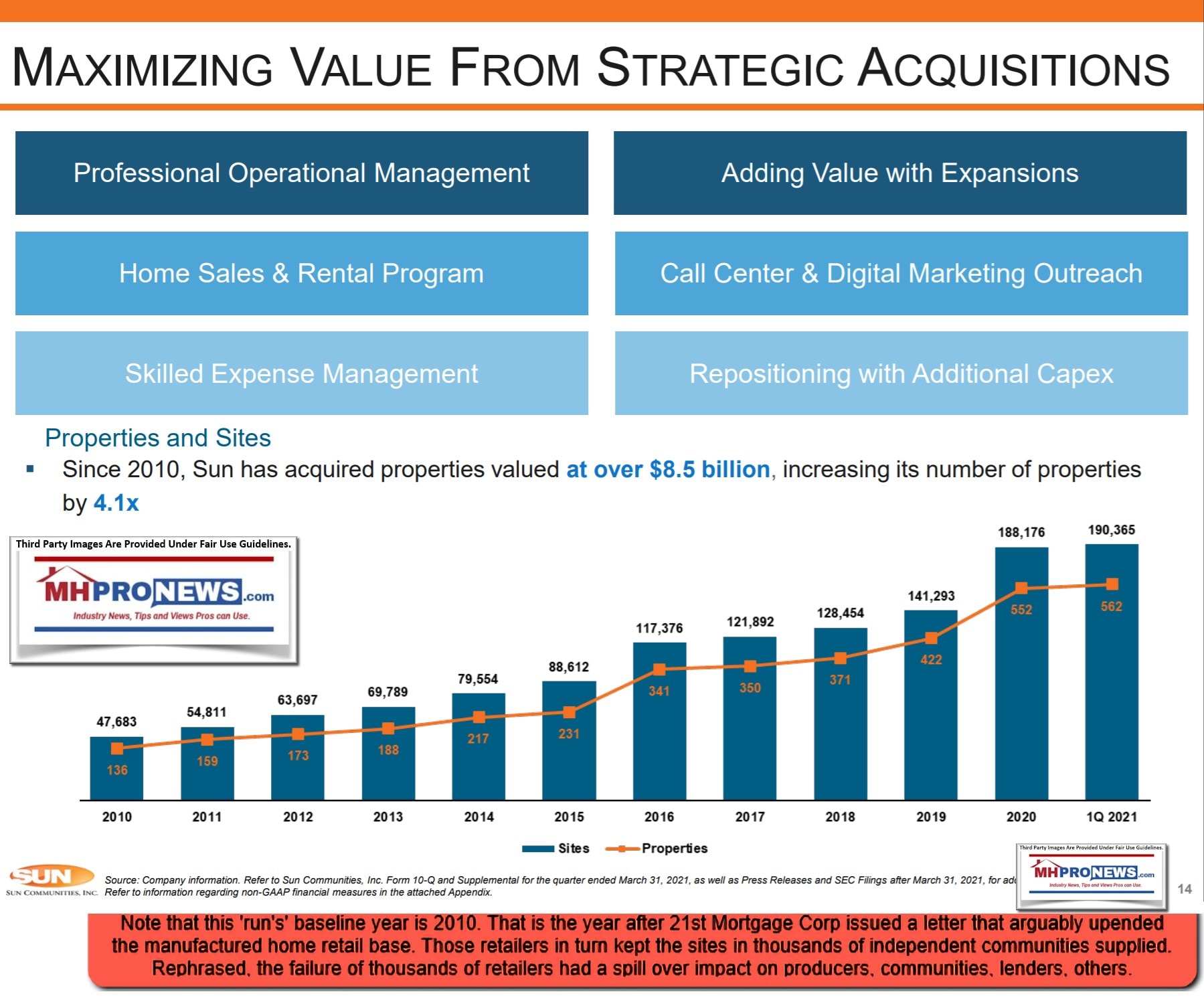 The transcript will be followed by additional information, more MHProNews analysis and commentary, plus related linked reports. Note that "The Motley Fool has no position in any of the stocks mentioned."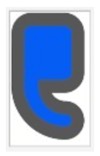 Sun Communities, Inc (SUI) Q2 2021 Earnings Call Transcript
SUI earnings call for the period ending June 30, 2021.
(MFTranscribers)
Jul 27, 2021 at 11:01PM
Sun Communities, inc (NYSE:SUI)
Q2 2021 Earnings Call
Jul 27, 2021, 11:00 a.m. ET
Contents:
Prepared Remarks
Questions and Answers
Call Participants
Prepared Remarks:
Operator
Greetings. Thank you for joining us today for Sun Communities' Second Quarter 2021 Earnings Conference Call. [Operator Instructions] Please note this conference is being recorded.
I would now like to turn the conference over to your host, Gary Shiffman, Chairman and Chief Executive Officer. Thank you. You may begin.
Gary A. Shiffman — Chairman and Chief Executive Officer
Good morning and thank you for joining us as we discuss our second quarter 2021 results. We are pleased with the continued outstanding performance of all our business segments. In the second quarter, we delivered 61% growth in core FFO per share to $1.80 as compared to the second quarter of 2020 exceeding the high end of our guidance of $1.63 as our ongoing momentum accelerated beyond our forecasted expectations. Comparing to a non-COVID impact quarter our second quarter FFO per share was 53% greater than the second quarter of 2019.
This outperformance, along with a positive outlook for the third and fourth quarters once again led us to raise our core 2021 FFO guidance range by $0.31 at the midpoint to $6.25 to $6.37 per share. The change is being driven by continued outperformance of transient RV, marinas, the sustained strength in our manufactured housing portfolio and our robust acquisition activity, particularly as we begin to realize the meaningful marina industry consolidation opportunity. Complementing our operational performance was Sun's well received inaugural unsecured bond issuance, following our investment grade rating from S&P and Moody's.
We issued $600 million of senior notes in an oversubscribed offering in mid June. Sun' access to the bond market provides us with enhanced financial flexibility to most efficiently match fund our investment activities. With a healthy pipeline of internal and external growth opportunities we believe this was the right time for the step and we'll look to continue enhancing our credit metrics over time for improved ratings. For the quarter, same community NOI grew 21.6% over last year, reflecting the continued demand in each of our segments and our favorable strategic positioning to capture that demand.
We entered the quarter with same community occupancy of 98.8%, a 160 basis point improvement over the second quarter of 2020 with manufactured housing same community NOI growing by 5.4% and RV same community NOI growing by 85.1%. Year-to-date we have filled more than 1,000 revenue producing manufactured housing and annual RV sites and have delivered more than 580 ground-up and expansion sites that will continue providing the runway for growth over subsequent quarters. New site deliveries, one of Sun's key levers that we anticipate continuing to contribute to a sustained growth profile and value creation.
As of quarter end we had approximately 9,400 sites available for development that we anticipate delivering over time. We have also remained active in growing our portfolio, adding 18 properties in the second quarter and through this earnings call deploying over $719 million of capital and adding more than 5,000 sites, wet slips and dry storage spaces. This brings year-to-date acquisition volume to over $853 million across 28 properties. Our acquisition teams remain extremely active sourcing deals and channeling them through our underwriting process. We are very enthusiastic about the opportunities we are seeing across each of Sun's businesses.
Our excellent reputation as a transaction partner and our structuring flexibility gives us access to off-market transactions across manufactured housing communities, RV resorts and marinas. Subsequent to quarter end we completed the disposition of two manufactured housing assets that no longer fit our core strategy. We sold these assets at a 4.3 cap rate, which we believe is a very positive indicator of the value and quality of our core portfolio. Our RV Resort business is benefiting from the demand for outdoor experiences. As we have been discussing throughout the pandemic, once travel restrictions began to lift, RV travel quickly emerged as a vacation option of choice.
And importantly, even as broader travel has picked up it is clear that people who have experienced the benefits of RV travel and the quality and amenities that Sun Resorts offer are becoming repeat customers. There has been no waning of demand for RV vacationing even as other forms of leisure travel have become available and bounced back. As John will discuss, we are confident this segment will remain strong for several reasons, including a solid forward bookings for transient and our annual site conversions. In our Marina business results continue to track ahead of underwriting and we are in the midst of an active boating season.
In summary, we are pleased with our results and optimistic about our outlook. We continue to achieve strong operational results and realize internal and external growth opportunities. Furthermore, with our equity raise in the first quarter and our recent bond issuance we are well-positioned to execute on each of these prospects. Finally, I want to take a moment to recognize and thank the entire Sun team for their unwavering hard work and dedication. Our team members are the reason we continue to deliver the type of outperformance we have been discussing.
We believe that one element of that success is our commitment to ESG matters, which are becoming increasingly woven into all aspects of our business. As part of that enhanced focus there is one element I wanted to highlight today. We are proactively adjusting our pay structure at the property level to ensure that pay is properly aligned with a number of factors including job responsibilities, tenure of service and appropriate living wages. While this is resulting in a payroll and expense increase, we are committed to making Sun the best employer, which will facilitate us, continuing to foster a dedicated, skilled and healthy team.
I will now turn the call over to John to discuss our operational performance. John?
John B. McLaren — President and Chief Operating Officer
Thank you, Gary. Sun delivered a strong second quarter across the board, outperforming our prior expectations in RV, marinas and manufactured housing. Our results reflect the combination of the stability of our best-in-class portfolio as well as the incremental benefits of our growth initiatives across our three business lines. For the second quarter, combined same community manufactured housing and RV NOI increased 21.6% from the second quarter of 2020. The growth in NOI was driven by a 22.5% revenue gain supported by a 160 basis point increase in occupancy to 98.8% and a 3.3% weighted average rent increase.
This was offset by a 24.7% expense increase compared to the second quarter of last year when we had implemented expense saving measures including furloughs of properties impacted by COVID-related closures. Same community manufactured housing NOI increased by 5.4% from 2020 and same community RV NOI increased by 85.1%. The RV growth reflects both the impact from the COVID-related delayed opening of 44 of our resorts on last year's results, as well as the incredibly strong transient demand this year. Given the stay at home orders that were in place during the second quarter of 2020 we think it is helpful to look at these results relative to the second quarter of 2019. For all of our comparisons to 2019 we're utilizing last year's same community pool of 367 communities.
Compared to 2019, the portfolio's NOI CAGR was 9.7% and the CAGR for revenues and expenses were 8.5% and 5.9% respectively. The RV NOI CAGR was up by 18.6%, including a 19.6% increase in transient RV revenues. Looking at the most recent holiday weekends further illustrates how demand has escalated. For Memorial Day weekend RV revenue was up 39% compared to 2019. Similarly, for July 4 weekend revenue improved 35% compared to 2019 and 36.5% compared to 2020 driven by a 10.5% increase in occupancy and a 19% increase in average daily rate.
We are pleased that so many new consumers have recently taken initial RV vacation. Moreover, we are confident that many of these vacationers have discovered the joy of RV travel and the quality outdoor experience at a Sun RV resort. Therefore even as other forms of travel have reopened or are deemed to be safe again, we are seeing demand persist through the second half of 2021. I would like to highlight a few metrics which illustrate the increasing interest in Sun Vacations and the engagement and loyalty of our guests. Traffic to our Sun RV resorts website was incredibly strong in the first half of 2021, up almost 80% from the first half of 2020 and 158% compared to 2019.
Within this growth, we are seeing a shift to a younger audience with significant increase in guests aged 18 to 34. Our social media efforts are attracting the largest following and engagement in the industry with over 1.3 million followers on three of the largest social media platforms Instagram, TikTok and Facebook. A big element of a Sun Vacation is the community and the activities we provide and these channels are in an ideal way to continue to showcase what we offer and to nurture community element to drive repeat guests. From the same community perspective, first time guests to our resorts increased 80% during the first half of the year compared to 2019.
We are also piloting a new RV resorts loyalty program where guests can earn points for stays and redeem them for benefits, discounts or free nights on future vacations. With the size of the Sun portfolio and the geographic variety we offer we believe this program will further encourage guests to choose the Sun RV Resort as their vacation destination. As we look to the back half of the year, our transient forecast is trending 15.2% ahead of our original 2021 budget. There are a number of dynamics supporting the continuation of these positive demand trends.
One is the strong sale of new RVs. According to the RV Industry Association, 2021 RV unit sales are projected to be 34% higher than in 2020 and reach a new industry record. Additionally, there are a few promising venture-backed platforms including RVShare and Outdoorsy, which allow owners to rent their personal RVs providing a new option for consumers seeking outdoor vacation without the capital outlay of buying an RV. These platforms help activate otherwise idle RVs, which we believe will fuel additional demand for RV Resorts. With respect to the total MH and RV portfolio, in the second quarter we gained 583 revenue producing sites.
Of our revenue producing site gains over 350 transient RV sites were converted to annual leases with the balance being added to our manufactured housing expansion communities. With the increase in RV guests we are able to realize the opportunity to convert transient sites to annual leases and achieve an average 50% increase in site revenues during the first year of conversions. Moving on to new construction, in the second quarter we delivered approximately 220 new sites, 100 of which were ground-up developments and 120 were expansion sites. The ground-up development deliveries include RV sites at our newly opened camp tempo outside of Austin and Texas Hill country.
This marks the first delivery in a planned series of new ground-up family focused RV resorts within one of our JV partnerships. Those of you wondering, FIMFO stands for fun is more fun outdoors. These completed expansion and ground-up development sites will contribute to revenue growth in 2021 and beyond as they fill up and stabilize. Manufactured housing home sales in the second quarter is another area where we saw tremendous increase compared to the same period last year. Total sales volume was up approximately 90% year-over-year as we sold more than 1,100 homes in the quarter.
Compared to 2019, this sales volume represents an increase of 25%. We believe the growth is due to a number of factors, including pent-up demand from limited home moves during the pandemic, the attainable nature of the homes in our communities in an increasingly tight real estate market, and lower relative increases for the construction and material costs of our product versus site-built housing. Average home prices during the quarter for new and pre-owned homes rose 11.6% and 23.3%, respectively, underscoring the overall geographic mix as well as sustained demand for our product and the strong desire to live in a high-quality Sun community. This favorable demand environment helped support attractive gross margin results for both new and pre-owned home sales, which expanded 50 basis points and 14.6 percentage points, respectively, compared to the prior year period.
Additionally, brokered home sales volume was up 113% compared to the second quarter of 2020 with the average home value increasing by 26%. In terms of our operations, in our manufactured housing business, we are benefiting from sustained strength and fundamentals and demand for affordable housing. Applications to live in a Sun Community were up more than 20% compared to 2020 in the second quarter and year-to-date. Turning to the Marina business, we ended the quarter with 114 properties comprising nearly 41,300 wet slips and dry storage spaces, which includes the acquisition of four properties for approximately $423 million completed in the second quarter.
Better-than-expected performance for the Marina portfolio continues to come from demand for wet slips and dry storage spaces. Same marina rental revenue growth for the portfolio of 75 properties owned and operated by Safe Harbor since the start of 2019 was almost 17% for the first half of 2021 over 2019. This is a CAGR increase in rental revenue of 9.7% for the quarter and 8% for the first half of 2021. Overall, the marinas are performing ahead of expectations and the Safe Harbor team continues to source attractive acquisitions as Gary discussed.
According to the National Marine Manufacturers industry, both dealers are seeing record levels of demand. New boat sales reached a 13-year high in 2020, and they remain at elevated levels with most recent reported sales data through March 2021, up 30% compared to the 2020 average. In summary, we are very encouraged by our performance across all of our businesses year-to-date and our outlook for the remainder of the year.
Secular demand trends are acting as a tailwind, and Sun has the platform and expertise to capture that demand and realize attractive growth. The combination of the favorable macro environment, along with the strategy Sun has been implementing for years, has positioned us very well to continue to execute on our initiatives, drive industry-leading growth and create long-term value for all stakeholders.
Karen will now discuss our financial results in more detail. Karen?
Karen J. Dearing — Executive Vice President, Treasurer, Chief Financial Officer and Secretary
Thanks, John. For the second quarter, Sun reported core FFO per share of $1.80, 60.7% above the prior year and $0.17 ahead of the top end of our second quarter guidance range. Outperformance was achieved across all business lines. Our manufactured housing business experienced higher-than-forecasted revenue, including rental home revenue and other community-related fees and charges as well as lower-than-expected operating expenses. Annual RV revenue as well as transient and vacation rental revenues drove strong results in the RV segment, partially offset by higher operating expenses including wages and benefits, utilities and supply and repair costs.
And the marina business was bolstered by higher boat slip, storage and service revenues, offset by higher payroll costs as well as utility and repair costs. During the quarter and subsequent to quarter end, we acquired over $719 million of operating properties, bringing our year-to-date total to over $853 million, adding 28 properties totaling over 7,600 manufactured housing and RV sites, marina wet slips and dry storage spaces. To support our operations and growth activities, we have been active in enhancing our balance sheet and in capital markets activity, which provide the capacity and flexibility to pursue our ongoing growth pipeline.
As Gary mentioned, we are pleased to have received investment-grade ratings with stable outlooks from both S&P and Moody's. We followed this news with a successful $600 million inaugural bond offering in mid-June. Additionally, during the second quarter, we drew on the remainder of the forward equity sales agreement we had entered into in March. We settled 4 million shares with net proceeds of $540 million, the majority of which was used to fund our acquisitions and pay down our line of credit. Finally, we recast our revolving line of credit agreement. We replaced the prior $750 million line and Safe Harbor's prior $1.8 billion line with a combined $2 billion revolver with a $1 billion expansion option.
We ended the second quarter with $4.3 billion of debt outstanding at a 3.5% weighted average rate and a weighted average maturity of 10.4 years. As of June 30, we had $104 million of unrestricted cash on hand and a net debt to trailing 12-month recurring EBITDA ratio of 5.1 times. We are raising our full year 2021 core FFO guidance to a range of $6.25 to $6.37 per share, a $0.31 increase at the midpoint from our prior range, which represents year-over-year growth of 24% at the midpoint. Approximately $0.17 of the increase is due to our outperformance in the second quarter with the remainder due to contributions from our recent acquisitions and increased expectations across each of our businesses, particularly transient RV.
This is offset by approximately $8 million of property level proactive wage increases for the remainder of the year, which Gary previously discussed, of which approximately half had been included in prior issued guidance. Additionally, we estimate an impact of $0.11 per share for the remainder of the year from the settlement of the forward equity offering completed in the second quarter. We expect core FFO for the third quarter to be in the range of $2 to $2.06 per share representing 27% year-over-year growth at the midpoint on top of the 10% growth we delivered in 2020 over 2019.
We are also revising full year same community NOI growth guidance to a range of 9.9% to 10.7%, up 230 basis points from the previous midpoint of guidance of 8%. This revised NOI growth range is inclusive of the aforementioned increased property level payroll expenses. As a reminder, our guidance includes acquisitions through the date of this call, but does not include the impact of prospective acquisitions or capital markets activities, which may be included in research analyst estimates.
This completes our prepared remarks. We will now open up the call for questions. Operator?
Questions and Answers:
Operator
Thank you. [Operator Instructions] Our first question comes from the line of Nick Joseph with Citigroup. Please proceed with your question.
Nicholas Joseph — Citigroup Global Markets, Inc. — Analyst
Thanks. Gary, you mentioned the robust acquisition pipeline. So I'm wondering if you're seeing any differences in competition for assets or relative value between the different business lines?
Gary A. Shiffman — Chairman and Chief Executive Officer
Good morning Nick. The competition stays pretty similar as to what we've expressed in the past. There are a number of newly formed platforms that we're encountering out there, small to midsize looking to grow their portfolios. We announced the sale of two properties as dispositions in our earnings release that went to a group that is certainly growing their platform. Lots of competition out there in the MH, the RV side, and we're starting to see it a little bit on the marina side. Cap rates, although I know it wasn't part of your question, seemed pretty similar to where they've been and what we've shared in the past. The MH and RV all falling generally for us in the 4% to 5% cap rate range, and we're seeing them dip even sub-3% in some cases so a lot of capital looking to acquire fewer and fewer available assets out there today.
Nicholas Joseph — Citigroup Global Markets, Inc. — Analyst
Thanks. That's helpful. And you mentioned the dispositions. How many more properties are non-core? And what should we expect you to sell into this transaction market?
Gary A. Shiffman — Chairman and Chief Executive Officer
I think that John would share these sentiments and feel free to add anything that we, from time-to-time, do a very close look at our assets and generally where we find assets that don't fit the growth pattern of the rest of the portfolio. We'll look at a potential disposition. You'd have to go back, I think, all the way to 2014 or '15 to the last dispositions that we do. I think in assembling best-in-class RV and MH platform over the last 10 years or so in the industry, there is just a little bit of calling [culling] that will take place every so often when we don't meet those growth trajectories or have other reasons for selling assets.
Nicholas Joseph — Citigroup Global Markets, Inc. — Analyst
Are there any more properties right now that aren't meeting those criteria that could be sold in the near term?
Gary A. Shiffman — Chairman and Chief Executive Officer
There's a handful, five or under properties that were identified on our disposition that may remain non-transact in the near future.
Nicholas Joseph — Citigroup Global Markets, Inc. — Analyst
Thank you.
Operator
Our next question comes from the line of Wes Golladay with Robert W. Baird. Please proceed with your question.
Wesley Golladay — Robert W. Baird & Co. — Analyst
Hey, good morning everyone. Just wondering with the strength you're seeing in the transient RV, does it make sense to hold back some of the annual RV sites at certain locations?
John B. McLaren — President and Chief Operating Officer
Hey, Wes, this is John. Yeah, I mean, reiterating some of the metrics that we shared in the prepared remarks, I mean, the traffic that we're seeing come into our community in terms of web traffic, the 80% increase in first-time guests versus 2019. I think one of the more sort of significant drivers that's contributing is we've talked a lot before about having 11 million registered RVs out there against about 1 million sites. But when you have platforms like Outdoorsy and RVShare, like I mentioned earlier, that really makes that number feel a lot higher than that. We don't know what it is. It could be 12 million. It could be 13 million as vital RVs are engaged throughout America. But — so the activity is pretty incredible.
With that said, we have always been in that realm of 1,000 to 1,100 conversions that we would do. And one of the things that we do on a continual basis throughout the portfolio is look at each property on a site-by-site basis and kind of derive the right balance between revenue on a per site basis versus whether it remains a transient site or becomes an annual site. And as you can see, we had still and we'll continue to grow the annual side of the business as well because we have converted over, I think, 744 year-to-date, which is actually tracking a little bit elevated from what we do on a normal year basis. So in a nutshell, it really is kind of a balance on a property-by-property basis, which we will be watching vigilantly as we always do for execution.
Wesley Golladay — Robert W. Baird & Co. — Analyst
Got it. And then when we look at the marinas, you obviously acquired another pretty fast clip here. Have you started to redevelop any of the sites that you've acquired already?
Gary A. Shiffman — Chairman and Chief Executive Officer
Yeah, it's Gary. Absolutely. There is a — as we discussed a higher demand for bigger slips, longer slips as both being sold tend to be longer in length. So where we can convert smaller slips into those in higher demand, the longer slips that continually is taking place. In the not too distant future, we will look to open a brand new marina development, which strategically is directly across the river from the Lauderdale Marina that was just acquired. So we'll be able to expand that marina facility. So it's an ongoing process that Safe Harbor management has done very, very similar to Sun's MH and RV platform of studying the existing assets and creating value out of redeveloping and reinvesting capital where we can.
Wesley Golladay — Robert W. Baird & Co. — Analyst
Got it. And I just have one quick modeling question. You have that new metric, the SRDE. There's a lot of seasonality to it. Should we expect 3Q results to be largely comparable to 2Q?
Karen J. Dearing — Executive Vice President, Treasurer, Chief Financial Officer and Secretary
Yes. The Q3 results, as we've mentioned, are highly driven on transient RV and marina. So in the marina side, it's service really that's driving it. And on the RV side, it's retail dining, entertainment and other fees and charges. So I would expect continued outperformance from those areas in Q3.
Wesley Golladay — Robert W. Baird & Co. — Analyst
Got it. Thanks, everyone.
Gary A. Shiffman — Chairman and Chief Executive Officer
Thank you.
Operator
Our next question comes from the line of Keegan Carl with Berenberg. Please, proceed with your question.
Keegan Carl — Berenberg — Analyst
Hey, guys. Thanks for taking the questions. I think just given all your recent transactions in the marina space, is there a percentage of the business that you actually cap marina revenues at? Or are you going to continue to be aggressive just given the attractive cap rates you're seeing?
Gary A. Shiffman — Chairman and Chief Executive Officer
Keegan, I think what we shared when we acquired and announced the transaction with Safe Harbor that the Safe Harbor rental income would represent about — at that time, it was about 17% of Sun's rental revenues. If you fast forward to today, even with all the acquisition that's taken place, it represents about 18% of our rental revenues. The goal initially shared with our stakeholders similar to what we did in the RV business. We grew our RV rental revenue from about 11% in the mid-2000s to about 25%, 30% to date. And we would be prepared at the time, my remarks were to go to 20% to 25% of rental revenue in marina. But as it happens, we've been very successful with the continued strong pipeline in the MH and RV side. So we moved the needle about 1 percentage point with all the marina acquisitions to date.
Keegan Carl — Berenberg — Analyst
Got it. And then as far as the marina acquisition strategy, should we expect more yacht-focused marinas in the future? And how do the cap rates compare on these just to a traditional marina?
Gary A. Shiffman — Chairman and Chief Executive Officer
Yes. Similar to real estate, it's all about location and demand in any given area. And I'd share a big picture that very similar to what we accomplished at Sun in RV and MH. We focused on the East Coast. we are very strong — we're very strong in Florida as Safe Harbor has moved up the coast to the north all the way to Maine as Safe Harbor is doing to create a footprint that the members at Safe Harbor can travel within the system of Safe Harbor. We think that's true and a differentiator, if you will, from the strong platform the Safe Harbor has created and creating.
And then we will move to the West Coast, very similar to what we did in MH and RV. We've already begun our efforts there with several acquisitions on the West Coast, and we will look to create membership pattern and traffic up and down the West Coast as well from areas like Seattle all the way down to San Diego. And the goal, again, is to create a consistency and a quality of expectation throughout the Safe Harbor membership. So the goal is they actually will never want to stay anywhere but a Safe Harbor marina if we can provide the footprint for them to do so.
Keegan Carl — Berenberg — Analyst
Got it. And just one final one on the investment-grade ratings that you guys received. Can you maybe go through the process you went through working with the ratings agencies? And was it ahead of your internal expectations to receive them?
Karen J. Dearing — Executive Vice President, Treasurer, Chief Financial Officer and Secretary
I'm sorry, could you ask the question again? Was it ahead of our internal…
Gary A. Shiffman — Chairman and Chief Executive Officer
Yes, we worked through it. I think it was, if anything, faster than we would have expected. When we made the decision, and it's something we review as part of our first quarter review with our Board of Directors and senior management, reviewing all things Sun, including the balance sheet. We determined that the timing seemed right and I think that all the work that's gone into Sun's balance sheet, its history and the fact it was investment-graded — investment-grade rated prior to 2004 assisted in a very fast approval and the investment-grade rating that we saw. Our goal is to continue to work with the agencies and demonstrate a process that can improve the rating as we move forward.
Keegan Carl — Berenberg — Analyst
Got it. Thanks for the time everyone.
Operator
Our next question comes from the line of Samir Khanal with Evercore. Please, proceed with your question.
Samir Khanal — Evercore ISI — Analyst
Hi, Gary. I guess my question is around the acquisition pipeline. I mean, you've been very active on that front. Looking at the numbers you could do more than $1 billion this year. Do you think that's sort of sustainable into even next year as we think about your growth profile over the next 12 to 24 months, just given the amount of capital chasing deals today? I just want to kind of get your view on that.
Gary A. Shiffman — Chairman and Chief Executive Officer
It's absolutely is a great question, Samir. Each year we're faced with that same question externally and internally. We've been very fortunate have a great acquisitions team, and now we have a great acquisition teams, if you will. The marina acquisition team at Safe Harbor has joined the company, along with our existing MH and RV team. It's getting harder and harder. There is more and more competition from small investors, as I said earlier, all the way to big platforms that are out there that are well capitalized. The 1031 exchange competition that's out there has made it more and more difficult. In general, one of the things that has succeeded — helped us succeed in our acquisitions is the deep relationships, the deep history, the fact that we've been so acquisitive for the last 10-plus years.
So there really isn't a transaction that happens out there in the MH and RV space that Sun doesn't have an opportunity to take a look at or isn't brought to that transaction first. Some of them are off market, and that's where we've been very, very successful. They're not brokered. They come directly to us. And others, we're very competitive in the auctions with the brokers, but we're not chasing things that don't work for our growth pattern.
So the short answer is, it's becoming more and more difficult. I think we will continue to be successful. The view that we have in the pipeline right now is pretty similar as we've shared over the last few quarterly calls. We will look to continue to ramp up our new community development. I've indicated we've got about 8,400 sites currently under contract in various forms of either closing or entitlement and rezoning efforts and where we can build communities to high single-digit unlevered IRRs on stabilization. We will look to continue to ramp up that business over the next three to five years. And if we should fall short at all in the acquisition area, we think we'll more than make up for the growth on the new community development level.
Samir Khanal — Evercore ISI — Analyst
Thanks, Gary. That's it from me.
Gary A. Shiffman — Chairman and Chief Executive Officer
Thank you.
Operator
Our next question comes from the line of Joshua Dennerlein with Bank of America. Please, proceed with your question.
Joshua Dennerlein — Bank of America — Analyst
Yes. Good morning, Gary, Karen and John. I hope you're all well. Curious on the RV side. I know at NAREIT, we discussed the rollout of your Campspot RV revenue management system. How much of a contributor of that is driving the strength in transient RVs?
John B. McLaren — President and Chief Operating Officer
Josh, it's John. It obviously is a significant contributor more than anything else with Campspot from the reservation process and the fact that the system itself has a built-in algorithm that adjust for the most efficient rate and occupancy equation helps kind of — as I've described before, I mean, every time, every weekend that comes along every week in the portfolio, it's sort of like putting the jigsaw puzzle together. And so this maximizes that grid automatically within the system.
And that's just — but that's just a piece of everything that's contributing on the RV side because it can also go the other way, which is from a revenue management standpoint, if we've got some lower occupancy weekdays, we can actually adjust the rates downward to fill more occupancy in the community. And so what we're able to do then just like we've done historically for years, Sun's had a significant focus on the shoulder months associated with our Snowbird season. Now we have sort of shoulder days associated with every week. And so we're seeing those contributions come in by moving up and down in terms of rate as well as the grid in the occupancy within a given community.
Joshua Dennerlein — Bank of America — Analyst
Okay. No, that's great to see. And then if I look at Page 22 or sub, there's a column in the table called growth projects. I don't know if that's new or not, but I noticed it was 2019, it was a lot smaller than it was in 2020 and 2021. Curious if most of this — most of these growth projects are being driven by the marinas?
Karen J. Dearing — Executive Vice President, Treasurer, Chief Financial Officer and Secretary
Well, Josh, you noticed this. It used to be called revenue producing. And when we brought the Marina portfolio and we changed it to growth projects. So you're correct. There is a piece of this is what these projects are or projects that are either revenue-producing or expense savings. So they include things like our solar project, other utility conservation projects. From the Safe Harbor side, it includes the slip configuration, the dry storage improvements and some of their water suite rental boats that they're including. So about $11-plus million of it is from the MH, RV side and the remainder of it is Safe Harbor.
Joshua Dennerlein — Bank of America — Analyst
Thanks, Karen. Appreciate it.
Operator
Our next question comes from the line of John Pawlowski with Green Street Advisors. Please, proceed with your question.
John Pawlowski — Green Street Advisors — Analyst
Hey, good morning. Thanks a lot for the time. I just like to follow up on Josh's question there, John, I'd just like to hear how you think through the intermediate term trajectory of just total RV and net dollars? So you've got Campspot rolled out some of this transient demand will probably go away, but other sources of demand in a post-COVID world will stick. So will absolute RV dollars go down over the coming years? Will it go up? Just help me think through the stickiness of this demand you're seeing?
John B. McLaren — President and Chief Operating Officer
Yes. Great question, John. I appreciate it. I mean I've got a whole bunch of metrics I can go through here, which is to say, you look at the growth we've had in RV same community NOI up 85% in the second quarter. If you look at the Memorial Day, the holiday revenue growth that we've had from Memorial Day and 4th of July up 39% and 35% versus 2019. You look at a really healthy split and how that growth has happened between occupancy and ADR we have in the community, our web traffic being up 80% versus the first half of 2020, 158% versus 2019. We have an 82% increase in travelers aged 18 to 24 and a 39% increase in travelers aged 35 to — or excuse me, 25 to 34. 1.3 million followers on Instagram, TikTok and Facebook. RVIA, the RV Industry Association estimates that there will be 575,000 RV sales in 2021. And if you look at it, an 80% increase in the first-time guests to the Sun.
I mean, for sure, some people were revert back to old vacation habits. They'll take trips, they'll get on airplanes. We're seeing that today. You can't read a paper without seeing how much airline travel has picked up. I'm heading down to the airport tomorrow. I'm glad I'm on clear because hopefully, I'll get through faster because I have heard how busy it is at the airport. And — but the prospects for RV, frankly, have never been stronger. And just the fact that there's so many new people that have come in and enjoyed the outdoor asset class we will retain some, OK? So it's incrementally better for us.
And then finally, I think you really have to consider the new entrants in the space that are getting a lot of capital behind them like Outdoorsy and RVShare for all those RVs that are sitting down in people's yards and driveways they are being activated again. So instead of 11 million RVs for every 1 million sites, there are, it really feels like a lot more than that. I think we're seeing that come in. So I've said it for a number of calls here, but — and Gary has too, this discovery is for real. And it's all good because incrementally, we'll pick up more than we had before.
John Pawlowski — Green Street Advisors — Analyst
Understood. That's certainly a powerful statistics. So your sense if you had a bet on it, is your sense that just take year-to-date $170 million in RV revenue. Is that a sustainable base to grow off of these next few years?
Gary A. Shiffman — Chairman and Chief Executive Officer
Yes, I think we're all on [Indecipherable]. We have been growing for the last 10 years at a very healthy rate. So as John said, if we just continue growing the way we've historically grown and have any incremental percentage of all the available demand going forward, even if some of it subsides. We should be able to continue to deliver very good returns to the shareholders. And I just want to add one thing to it. I think that I wouldn't want anyone to under — overlook, let me put it that way, overlook the strategic planning that goes into our acquisition activity, I touched on it a little earlier, building traffic patterns on both coasts, north to south, south to north and east to west.
When we're out there acquiring, we're just not acquiring to become larger. We're acquiring to create the set of assets to keep people, much like Safe Harbor does within the Sun RV Resort program. John, we haven't touched on it, but we have a big loyalty program and a lot of branding efforts and things that you'll see roll out over the next 12 months or so that are very much associated with generating more sustainable loyalty within the brand. So I think we feel very, very positive as best we can looking out as to the growth we can continue to sustain here.
John Pawlowski — Green Street Advisors — Analyst
Understood. Thank you for all the comments. Just last quick question for me. Do the Safe Harbor folks expect drought or any other severe kind of weather-related impacts on revenue in the near term?
Gary A. Shiffman — Chairman and Chief Executive Officer
That's a great question. The answer is we do not, OK? But that being said, it's hard not to pay attention to all the climate concerns that are out there today. And certainly, we're very focused on it as an entire company. When it comes to Safe Harbor, you may recall, even reviewing the transaction at the board level. We focused very much on climate thoughts and process and climate change and the financial impacts. The first thing that we did was to look at increasing our property and casualty insurance related to name storm impacts. So we've done that already. Post acquisition, Safe Harbor had done a Brown University study and climate control. It was headed by a professor, I think his name was Kurt Falling [Phonetic].
And it indicated on a present value worse case scenario, looking out over 15 years, there could be $10 million of ground damage and I just suggest that's due to the fact that 90% of the marina assets are on the water and they float up and down with the water level. It's an impact on what happens on land. And then subsequent to the acquisition further focus, we — Safe Harbor has reengaged with Brown University, and we're expecting over the next quarter or so the results of new updated climate impact on the Safe Harbor Marinas. So we're looking forward to sharing that with everybody as we get that completed over the next quarter or two.
John Pawlowski — Green Street Advisors — Analyst
Okay. That's it from me. Thanks very much.
Operator
Our next question comes from the line of Michael Goldsmith with UBS. Please, proceed with your question.
Michael Goldsmith — UBS — Analyst
Good morning. Thanks a lot for taking my question. Marina NOI doubled from the first quarter to the second quarter. I think the guidance at the beginning of the year called for a 60% sequential increase. You've acquired more marina since then, but can you, like, help break down where that outperformance came from?
Karen J. Dearing — Executive Vice President, Treasurer, Chief Financial Officer and Secretary
I would think in referring to the increase in marina NOI is really based on seasonality, right? So your marina seasonality is probably lowest in the Q4, Q2 — I mean, Q1. Q2 and Q3 are the highest marina NOI generations. So I think probably looking at a seasonality aspect to that growth as well as what you mentioned their acquisitions.
Michael Goldsmith — UBS — Analyst
Okay. Okay. We could discuss that offline. But the guidance for the implied fourth quarter core FFO of $1.19 to $1.25. The midpoint is a little bit lower than what you guided to at the beginning of the year. Or what was implied with that? Is there more than just share issuances and wage increases in the fourth quarter? And then that amounts to 3% to 8% core FFO growth on the — on a more normal comparison? Is that a good way to think about kind of the future runway rate of FFO growth?
Karen J. Dearing — Executive Vice President, Treasurer, Chief Financial Officer and Secretary
To your first point, in Q4, again, I think there's some misalignment of seasonality on estimates in ours and analysts. I think the impact of the equity offering, as you mentioned, is in there in Q4. And there is not only the higher level payroll costs, there's also $4 million of costs associated with the branding of our RV platform that Gary mentioned and some higher corporate wages and incentive comp based on outperformance that we've been experiencing as an organization. And I'm sorry, what was your other question?
Michael Goldsmith — UBS — Analyst
So the implied fourth quarter FFO growth, it implies 3% to 8% growth over 2020. So is that kind of like a sustainable way to think about how FFO could grow going forward?
Karen J. Dearing — Executive Vice President, Treasurer, Chief Financial Officer and Secretary
Yes.
Michael Goldsmith — UBS — Analyst
Thank you very much.
Operator
Our next question comes from the line of Brad Heffern with RBC Capital Markets. Please, proceed with your question.
Brad Heffern — RBC Capital Markets — Analyst
Hi everyone. On marinas and sort of a follow-up to the prior question. You've done all the acquisitions, and you mentioned that the underwriting has been exceeding — or sorry, the performance has been exceeding the underwriting expectations. Can you give any sort of like round number as to where you think run rate NOI is as we sit here today?
Karen J. Dearing — Executive Vice President, Treasurer, Chief Financial Officer and Secretary
I think what I could say is that for the second quarter, marina outperformance was higher than our internal estimates by about $9.5 million. I think going into the remainder of the year, our guidance range of $0.31 includes about $0.09 to $0.10 of our guidance raise — range, I should say, of $0.31 includes about $0.09 to $0.10 from the marinas segment.
Brad Heffern — RBC Capital Markets — Analyst
Yes. Okay. Okay. Got it. And then you all mentioned that you have a new development — newly developed marina coming online across from Lauderdale. Is that likely to be a significant source of organic growth going forward? Is that sort of just a one-off? Or is it something that you're going to deploy more capital to newly developed marinas?
Gary A. Shiffman — Chairman and Chief Executive Officer
I'd like to think we have more opportunity there. But due to the difficulty and length of entitlement and the ability to build new marinas. It's likely to be more of a one-off, and I would expect we'll have other one-offs. But not a lot of opportunity to build new marina and that is one of the things that attracted us to the marina platform very similar to what attracted us to manufactured housing and the RV platform.
Brad Heffern — RBC Capital Markets — Analyst
Yes. Okay. Thank you.
Operator
Our next question comes from the line of John Kim from BMO Capital Markets. Please, proceed with your question.
John Kim — BMO Capital Markets — Analyst
Thank you. John, you mentioned the typical 50% increase in revenue you get when you convert transient RV to annual seasonal. But can you talk about the conversion rate? Has that changed or come down dramatically just given the change in demographic of your transit RV customers?
John B. McLaren — President and Chief Operating Officer
No. In fact, it's running, it's tracking ahead, 744 that we've done. I mean, I think some of this is a product of the increased demand that we're seeing in the asset class with more people coming to the resorts and more activity and interest in the resorts. But also, frankly, just to — I've talked about this for years, the experience that they're having. And it's a pretty logical thing for people that really want to be in the outdoors and rather than coming to a resort and perhaps staying at a different site every time you come and you start to gain friends, people that you hang around with in the resorts, and they like to congregate together. And so we're really pleased with the success. And I would actually say that I would think that we would do a little bit better than the normal 1,000 to 1,100 that we do on an annual basis.
John Kim — BMO Capital Markets — Analyst
So you had 17% same-store revenue growth in annual season. Is there upside to that number in future quarters?
Gary A. Shiffman — Chairman and Chief Executive Officer
It's a tough question. We look forward to reporting third quarter and sharing that with you, but I think that our underlying message would be that on top of the type of RV, MH and marina growth, but just sticking with the RV for a moment that we've been experiencing with the expansions and with the development, in particular, in the RV space. Anything that we gained from the wind at our back under the unfortunate circumstance that was perhaps a direct result of the pandemic and different travel choices and patterns. And this movement to outdoors will help us sustain, if not improve the kind of growth we're seeing right now.
John Kim — BMO Capital Markets — Analyst
Okay. I noticed your net debt-to-EBITDA went down a turn this quarter to 5.1. How much is this going to jump around going forward? I realize it's a trailing 12-month EBITDA number, but I'm not sure if there was something unusual with service, retail and entertainment NOI this quarter. Also, I noticed that the EBITDA included asset sale gains, and I'm not sure if you're going to do a lot of dispositions going forward? Like how much of this 5.1 going to move in upcoming quarters?
Karen J. Dearing — Executive Vice President, Treasurer, Chief Financial Officer and Secretary
The drop is really from basically seeing the impact of Safe Harbor and other acquisitions in our EBITDA. So fully finally having the EBITDA in our earnings because it's on a trailing 12 months, we didn't have that. So if you did it — if you looked at that 5.1 today and you fully loaded it for additional EBITDA that's not in that trailing 12, it would be about 4.8 times. We've said before, we're comfortable in the mid-5s, but going to those levels is going to be transaction related. So it shouldn't be jumping around too much now, except for based on acquisition EBITDA.
John Kim — BMO Capital Markets — Analyst
Okay. Gary, can you clarify — I'm not sure if you stated it, but the cap rates were in your two MH dispositions this quarter?
Gary A. Shiffman — Chairman and Chief Executive Officer
Yes, average 4.3 times. So we were very pleased with the fact that the market supported that type of cap rate for those properties.
John Kim — BMO Capital Markets — Analyst
And the rationale…
Gary A. Shiffman — Chairman and Chief Executive Officer
Multiple bit of — I'm sorry, go ahead.
John Kim — BMO Capital Markets — Analyst
I was just saying the rationale is there were, I think, slower growth, but are you also making a statement about some of your Midwest exposure?
Gary A. Shiffman — Chairman and Chief Executive Officer
Not at all. Our asset management just really looks at the expected 5-year growth within the core portfolio. And then this goes with our acquisitions as well as our dispositions. We try and match so that things are equal to or accretive to the core portfolio. That's why we always say when we're acquiring something, cap rate is important, but more important are the growth patterns and how we can achieve equal to or greater growth in the portfolio to continue to support our historical returns on a per share basis. Same with dispositions, these would be ones that typically wouldn't support that type of growth or would require a significant amount of capital investment to do so. And therefore, John and his team determined we could redeploy the capital in better ways.
John Kim — BMO Capital Markets — Analyst
Okay. My final question is on your 80% increase in website traffic to Sun RV Resorts website. Can you talk about the advertising dollars that you spent to generate that traffic?
John B. McLaren — President and Chief Operating Officer
I don't have those figures in front of me right now, John, but we can certainly circle back provide some detail on that to you.
John Kim — BMO Capital Markets — Analyst
Okay. That's fine. Thank you.
Operator
There are no further questions in the queue. I'd like to hand the call back to management for closing remarks.
Gary A. Shiffman — Chairman and Chief Executive Officer
Thank you, everybody. And we certainly were very, very pleased at the first half of this year and look forward to sharing with you progress on the next quarterly conference call. Be safe. Thank you.
Operator
[Operator Closing Remarks]
Duration: 61 minutes
Call participants:
Gary A. Shiffman — Chairman and Chief Executive Officer
John B. McLaren — President and Chief Operating Officer
Karen J. Dearing — Executive Vice President, Treasurer, Chief Financial Officer and Secretary
Nicholas Joseph — Citigroup Global Markets, Inc. — Analyst
Wesley Golladay — Robert W. Baird & Co. — Analyst
Keegan Carl — Berenberg — Analyst
Samir Khanal — Evercore ISI — Analyst
Joshua Dennerlein — Bank of America — Analyst
John Pawlowski — Green Street Advisors — Analyst
Michael Goldsmith — UBS — Analyst
Brad Heffern — RBC Capital Markets — Analyst
John Kim — BMO Capital Markets — Analyst ##
###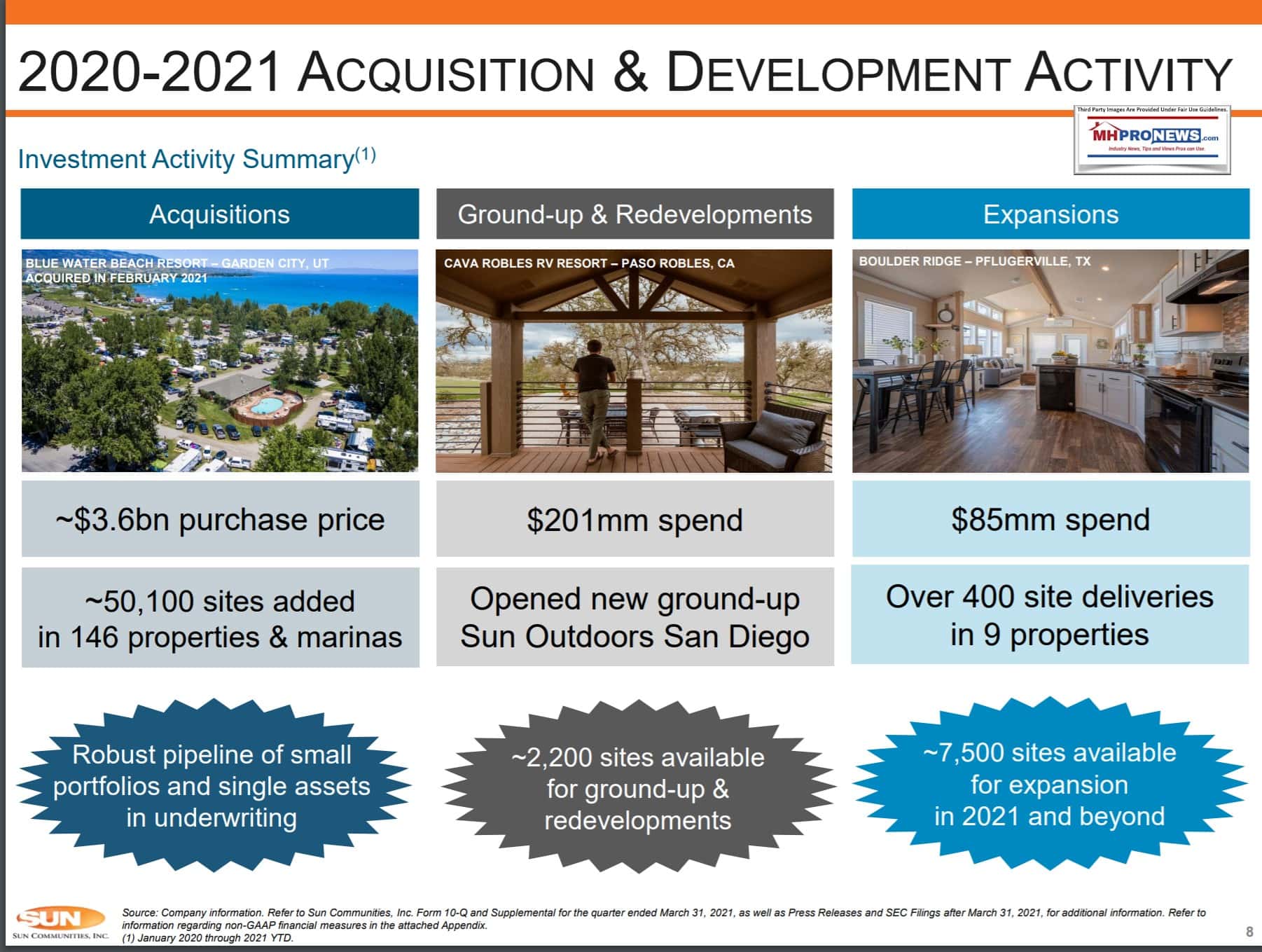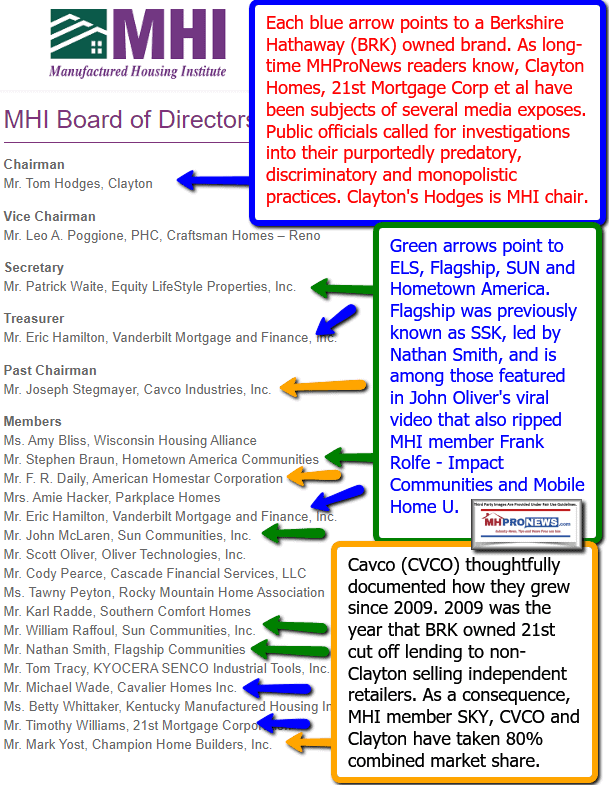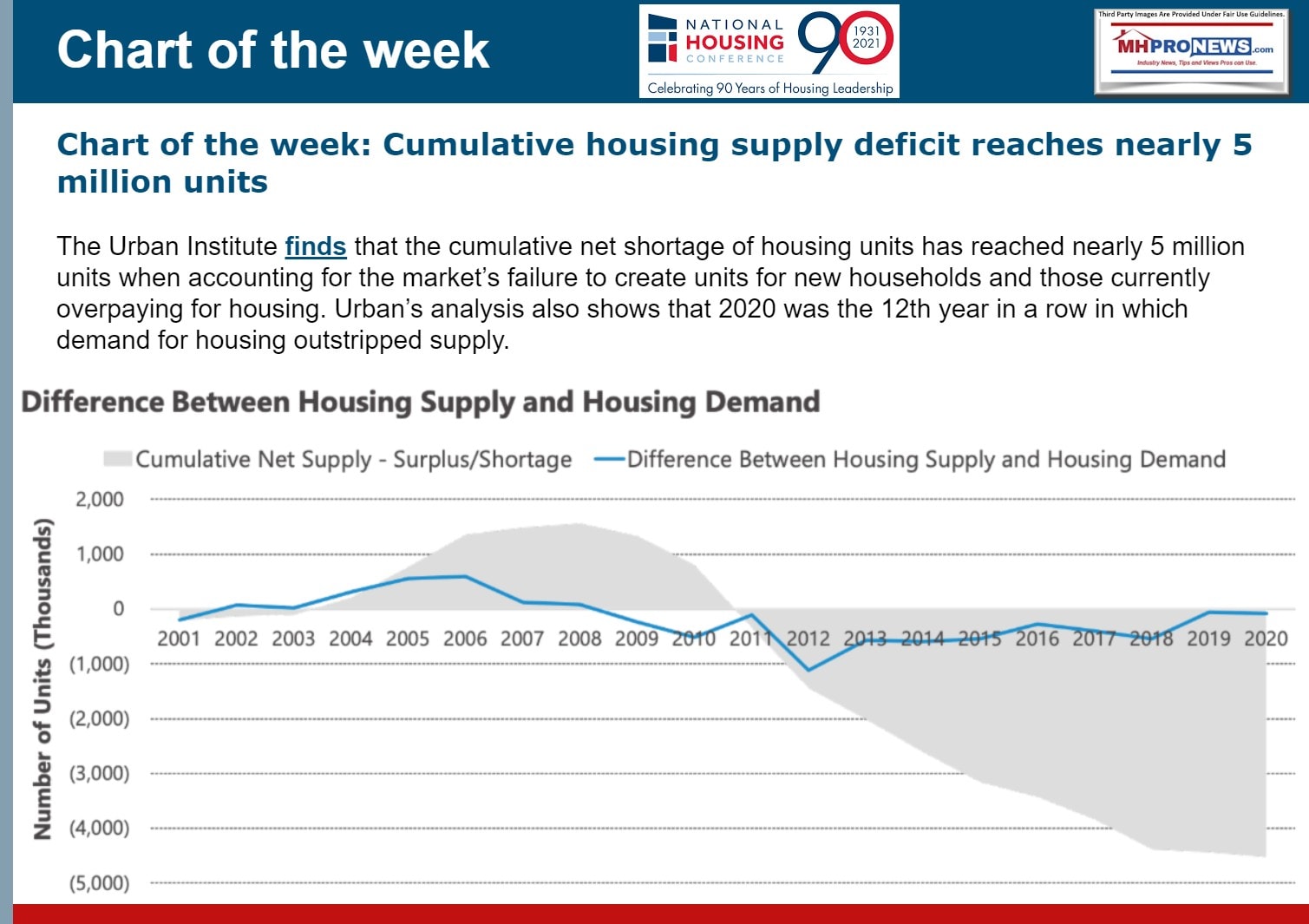 Additional Information, more MHProNews Analysis and Commentary
Sun Communities has two seats on the MHI Board of Directors, as the base illustration by MHI above reflects. Also, as is noted in a  the caption of a graphic above, Sun Communities – along with other consolidators – have apparently been benefiting from the destabilization of manufactured home retailers. There are ripple effects to that, which outside of MHProNews/MHLivingNews gets little or no coverage by others in media.
"MHI's access to Washington policymakers is as strong as ever. This is due to our constant and comprehensive efforts with Congress and the Administration and the direct engagement from MHI members to their elected representatives." That's from a previous MHI emailed news update. They have made similar statements during Democratic and Republican Administrations. As the Biden 2020 campaign website aptly proclaims, access is currency in Washington, D.C. Which begs the question – what is MHI doing what that "currency?" On what segments of the industry are they actually advocating for, despite their window-dressing claim of working for all segments of manufactured housing?
Several stark responses to that have occurred since HUD Secretary Marcia Fudge has taken her seat at the industry's primary federal regulatory agency.  They could be summed up as head-fakes to the industry's independents and consumers, while giving a wink-and-a-nod to those who are steadily cheering their consolidation of manufactured housing.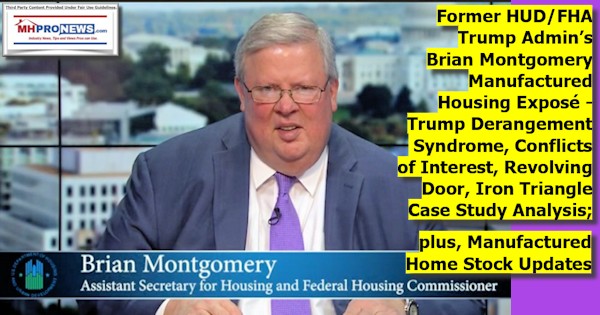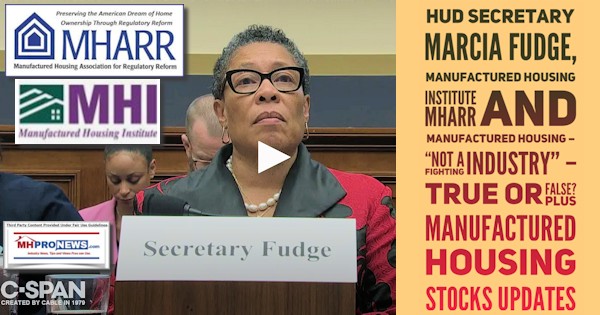 Next up is our business daily recap of yesterday evening's market report and related left-right headlines.
The Business Daily Manufactured Home Industry Connected Stock Market Updates.  Plus, Market Moving Left (CNN) – Right (Newsmax) Headlines Snapshot. While the layout of this daily business report has recently been modified, several elements of the basic concepts used previously are still the same. The headlines that follow below can be reviewed at a glance to save time while providing insights across the left-right media divide. Additionally, those headlines often provide clues as to possible 'market-moving' items.
Market Indicator Closing Summaries – Yahoo Finance Closing Tickers on MHProNews…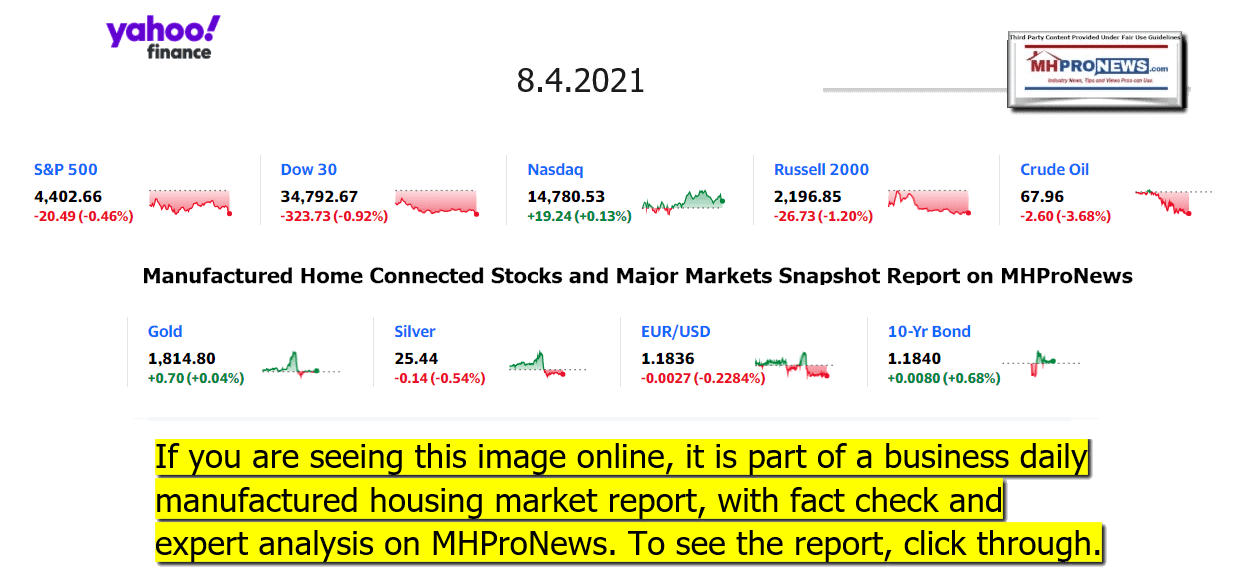 Headlines from left-of-center CNN Business = evening of 8.4.2021 
Ratings free-fall
Rows of empty seats are seen in the Olympic Stadium as the Athletics continues on day 12 of the Tokyo Olympic Games on August 04, 2021 in Tokyo, Japan. Spectators have been barred from most Olympic events due to the ongoing Covid-19 pandemic, which also caused the Games' yearlong postponement.
The Olympics get lots of attention. Unfortunately for NBC, that hasn't led to viewership
Robinhood surges as much as 82%
The Delta variant is a threat to these stocks
Vanguard will pay vaccinated workers $1,000
CVS will raise its minimum wage to $15 an hour
LIVE UPDATES US stocks are sharply lower at midday
After winning big in California, gig companies take their worker classification fight to Massachusetts
Opinion: The speed of the US economic recovery has been record-breaking. But don't get used to it
The small business masking dilemma: 'You feel like you're the police'
ANALYSIS China's biggest private companies are in chaos. It's all part of Beijing's plan
Boeing delays Starliner spacecraft launch again over technical issues
Why remote work is a big problem for the economy
The Cuomo brothers: Report places a new spotlight on a unique relationship
Mom sold her blood to pay rent. See her reaction to big surprise on CNN
Empty tables stand at a restaurant in midtown on August 03, 2021 in New York. Mayor Bill de Blasio has just announced "first in the nation" vaccine requirements. People will be required to show proof of vaccination for indoor dining, gyms, and entertainment venues beginning September 13.
It'll be tough for restaurants to card for vaccines. But they're happy to do it
Rihanna arrives at The Fashion Awards 2019 held at Royal Albert Hall on December 02, 2019 in London, England.
Rihanna is now officially a billionaire, making her the wealthiest female musician on the planet
Disney's Star Wars hotel comes with an out-of-this-world price tag
LAW AND ORDER
Scarlett Johansson is suing Disney over 'Black Widow' Disney+ release
Zoom settles 'zoombombing' and data privacy lawsuit for $85 million
Nikola founder Trevor Milton is indicted for allegedly lying about 'nearly all aspects of the business'
Advocacy group sues Johnson & Johnson over products marketed to Black women, alleging cancer link
Amazon hit by record $887 million EU privacy fine
TECHNOLOGY
The Citizen application is displayed on an iPhone in New York, U.S., in June 2019. Citizen uses a mix of humans and technology to monitor police scanners and sends out alerts to users regarding incidents occurring within about a one-mile radius of their smartphones.
This controversial crime alert app is now selling access to its safety agents
Pixel 6 and Pixel 6 Pro mark new era for Google
Microsoft CEO shares his latest leadership lessons
The pandemic brought QR codes back to life
Rover promises a network of 'trusted sitters and dog walkers.' That wasn't enough to save these pets
Headlines from right-of-center Newsmax – evening of 8.4.2021
McConnell Outlines Demands for Spending Bills
He noted that Republicans want to ensure that defense spending rises in equal measure to nondefense spending in addition to the two parties agreeing to avoid "poison pill" provisions that will almost guarantee to sink the bill. [Full Story]
Newsmax TV
Lankford: 'Our Grandchildren' Will Pay for Massive Biden Debt
Jha: NIH Director Right to Walk Back Mask Comments |
Greg Kelly: 'Freaking Witch Hunt' Staged Against Cuomo |
Former Military Leaders Say: 'Deceitful' China 'Cheating the System' |
Mike McCaul: COVID 'Worst Cover-Up in Human History' |
Mace: Cuomo Should Resign
Nebraska Gov. Ricketts: Lockdowns, Mandates 'Counterproductive' |
RNC's McDaniel: Republicans Must Win in 2022 for Trump to Take 2024 |
More Newsmax TV
Newsfront
Biden Plans Shift in Arms Export Policy to Favor Human Rights
President Joe Biden's administration is preparing an overhaul of arms export policy to increase the emphasis on human rights, a departure from former President Donald Trump's prioritization of economic benefits to U.S. defense contractors, four people familiar with the…… [Full Story]
Fauci: U.S. in Danger of 200,000 Daily COVID-19 Cases in a Few Weeks
The delta variant of the coronavirus may double in the coming weeks [Full Story]
Cuomo Won't Go – So What's Next After Assault Probe?
Cuomo Won't Go – So What's Next After Assault Probe?
New York Gov. Andrew Cuomo's days in office are likely numbered and [Full Story] |
Related
Over Half NY Assembly Wants to Oust Cuomo If He Doesn't Quit
Criminal Probes Launched Against New York's Isolated Cuomo
Meghan McCain: Chris Cuomo Is a 'Coward'
Biden Calls on Gov. Cuomo to Resign After AG Report |
Newsmax's Greg Kelly: 'Freaking Witch Hunt' Staged Against Cuomo |
Rudy Giuliani: Cuomo 'May Be Guilty' but Deserves Due Process
Marist Poll: Most New Yorkers Want Gov. Cuomo to Resign
House Dems: Run as 'Biden Democrats' or Risk Losing Majority
House Democrats are growing concerned about losing their slight [Full Story]
Poll Shows Almost Everyone Opposes Partisan Gerrymandering
Almost 9 out of 10 voters are united against partisan gerrymandering, [Full Story]
'Woke' Olympians Come Up Short
Did athletes on the U.S. Olympic team concentrate too much on "woke" [Full Story] |
Flaunt It, Mel! Brooks Memoir 'All About Me' Out This Fall
At 95, Mel Brooks is more than ready to flaunt his many [Full Story]
Steve Cortes: Let's Defend 'Bills Mafia' From Big Sports' Extortion of Taxpayers
It is high time to end the abuse of taxpayers by Big Sports. … [Full Story]
Peter Navarro: US Pensions Took Biggest Hit From China's Big Tech Crackdown
American pensions were the biggest victim of the Chinese [Full Story] |
William Shatner and 80 Americans Over 80
Newsmax Magazine looks at the seniors still changing the nation … [Full Story]
McConnell Outlines Demands for Spending Bills
Senate Minority Leader Mitch McConnell, R-Ky., on Wednesday iterated [Full Story]
Border Wall Addition to Infrastructure Bill Rejected by Senate
The U.S. Senate rejected an amendment to a broad $550 billion [Full Story]
Florida: Why Are People Snapping Up This $89 AC Unit
Arctos
NASCAR Again Requiring Masks in Enclosed Areas
NASCAR will require people to wear masks in enclosed areas regardless [Full Story]
Ken Burns: Mark Zuckerberg 'Enemy of the State'
Documentarian Ken Burns this week blasted Facebook founder Mark [Full Story]
Wisconsin Election Officials Cancel 205K Voter Registrations
Wisconsin elections officials said Wednesday that they have removed [Full Story]
Poll: Percentage Who Believe Worst of Pandemic Is Over Plummets
Fifty-four percent of Americans said that the worst of the [Full Story]
Brett Giroir: Vaccine Mandates for Businesses Are Reasonable
Vaccine mandates from businesses are very reasonable and should be [Full Story]
Growth in US Services Sector Hits Record High in July
Growth in the U.S. services sector, where most Americans work, [Full Story]
Mexico Sues US Gun Manufacturers for $10B Over Arms Trafficking Toll
The Mexican government sued United States gun manufacturers and [Full Story]
Pentagon IDs Officer Killed in Violence Outside Building
The Pentagon police force on Wednesday identified the officer who was [Full Story]
Trump Challenges Release of His Tax Returns in Court
Former U.S. President Donald Trump on Wednesday formally challenged [Full Story]
Lebanon's Top Christian Cleric Demands Answers as Nation Marks 1 Year Since Horrific Blast
Lebanon's top Christian cleric said on Wednesday the entire Lebanese [Full Story]
Irish Catholic Priests Claim Discrimination in Sacrament Ban
There is a clash simmering between church and state in Ireland. The [Full Story]
Blast in Afghan Capital as Taliban Claim Attack on Minister's Compound
An explosion near the office of Afghanistan's main security agency [Full Story]
Amazon Slashes Prime Drone Delivery Team
Amazon Prime Air, a U.K.-based team that oversees the company's drone [Full Story]
WHO Calls for Moratorium on COVID-19 Vaccine Booster Doses
The World Health Organization is calling for a moratorium on COVID-19 [Full Story]
Nunes Sues MSNBC, Saying Rachel Maddow Defamed Him
Devin Nunes is suing NBCUniversal for defamation, alleging that [Full Story]
Nearly Half of California's Hispanics Want Gov. Newsom Recalled: Poll
Nearly half of California's Hispanics say they would vote to recall [Full Story]
Jha to Newsmax: NIH Director Right to Walk Back Mask Comments
National Institutes of Health Director Dr. Francis Collins did [Full Story] |
US Companies Add Far Fewer Jobs Than Forecast, ADP Data Show
S. companies added far fewer jobs than expected in July, indicating [Full Story]
More Newsfront
Finance
Jamie Dimon Sees Himself Atop JPMorgan for Five More Years, But Not 10
Jamie Dimon said he's unlikely to be running JPMorgan Chase & Co. in 10 years, but he does see himself staying for another five years."I'm not going to go play golf and smell flowers," Dimon said in an interview with Fox Business that aired Wednesday.JPMorgan's board last… [Full Story]
Target Invests $200 Million for Free College Courses for Staff
Despite Chip Shortage, GM Posts $2.8B Profit, Ups Guidance
Oil Drops for Third Day on Concern Delta Variant Has Cut Demand
Bill Gates and Melinda French Gates Finalize Their Divorce
More Finance
Health
Sleep Apnea Doubles Odds for Sudden Death
With apologies to William Shakespeare, this is the stuff bad dreams are made of: Sleep apnea may double your risk for sudden death. The condition – in which a person's airway is repeatedly blocked during sleep, causing pauses in breathing – may also increase the risk for… [Full Story]
Spot the Early Warning Signs of Dementia and Alzheimer's Disease
WHO Seeks Halt to Boosters to Let Poorer Nations Catch Up
Monoclonal Antibody Approved to Help Prevent Severe COVID in Vulnerable After Exposure
Smoggy Air Might Help Spur Sinusitis
Manufactured Housing Industry Investments Connected Equities Closing Tickers
Some of these firms invest in manufactured housing, or are otherwise connected, but may do other forms of investing or business activities too.
NOTE: The chart below includes the Canadian stock, ECN, which purchased Triad Financial Services, a manufactured home industry lender
NOTE: Drew changed its name and trading symbol at the end of 2016 to Lippert (LCII).
NOTE: Deer Valley was largely taken private, say company insiders in a message to MHProNews on 12.15.2020, but there are still some outstanding shares of  the stock from the days when it was a publicly traded firm.  Thus, there is still periodic activity on DVLY.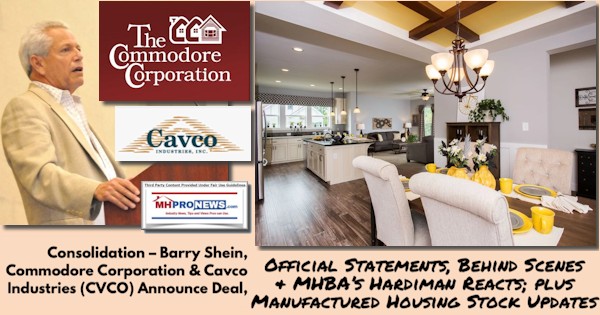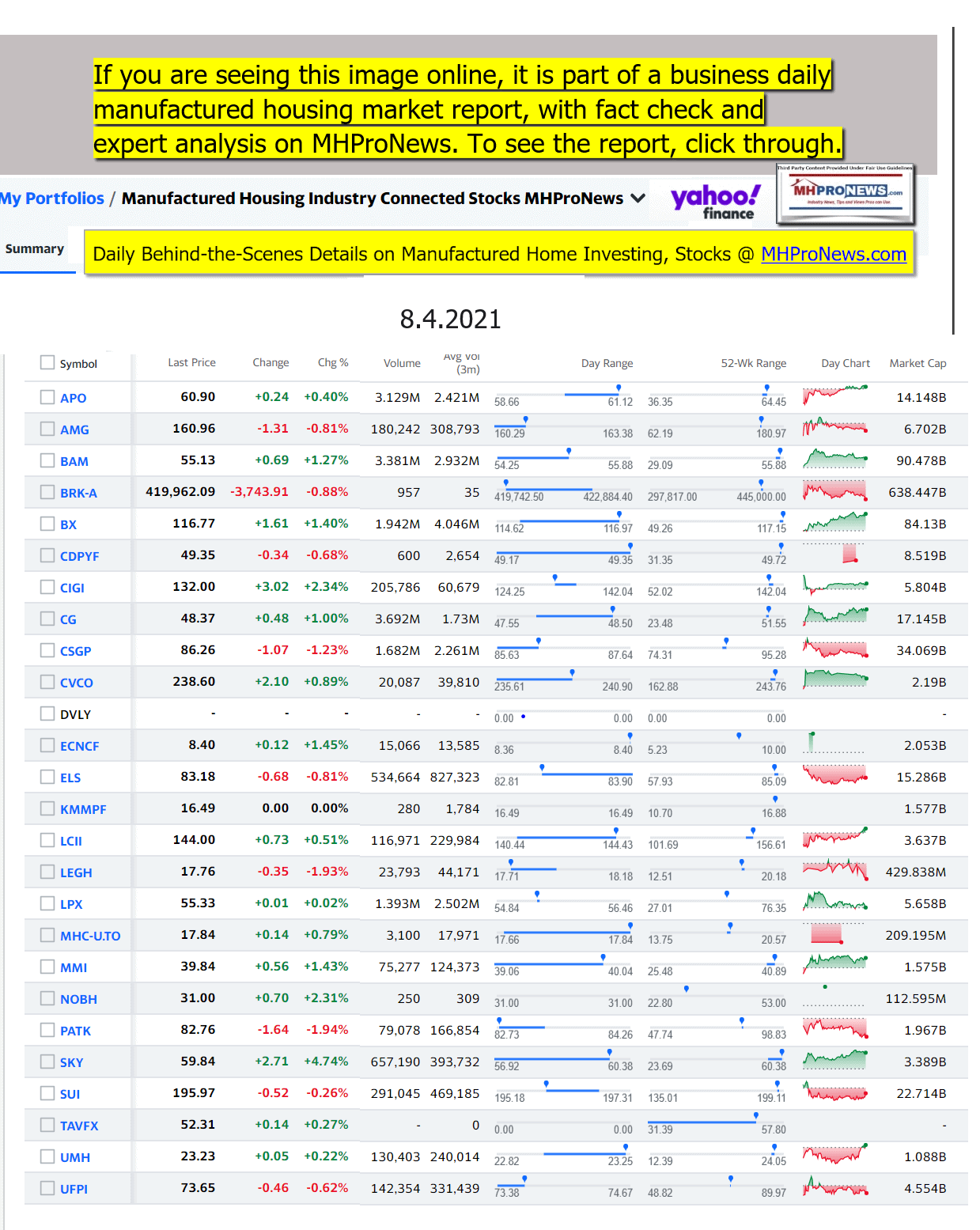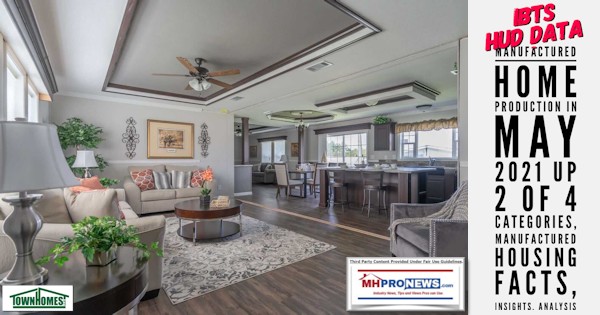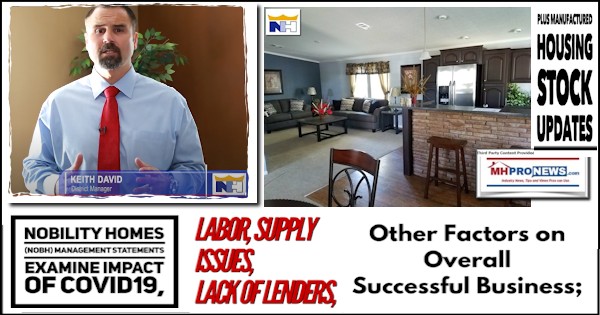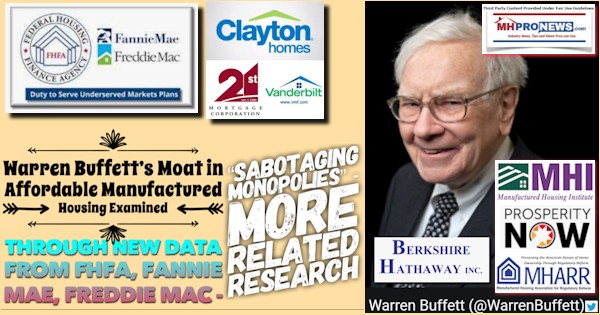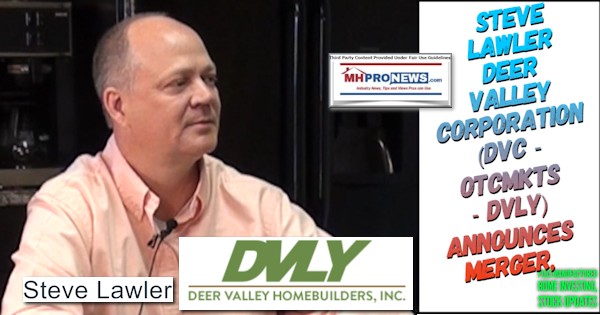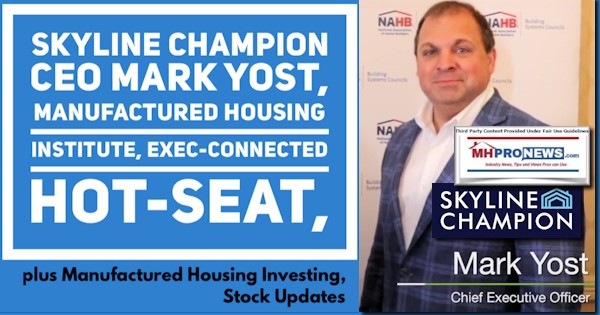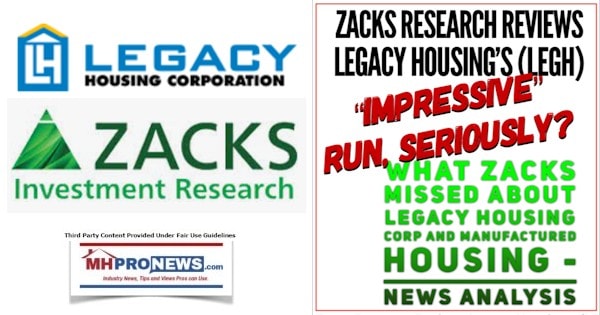 Summer 2021…
Berkshire Hathaway is the parent company to Clayton Homes, 21st Mortgage, Vanderbilt Mortgage and other factory built housing industry suppliers.
· LCI Industries, Patrick, UFPI, and LP each are suppliers to the manufactured housing industry, among others.
· AMG, CG, and TAVFX have investments in manufactured housing related businesses. For insights from third-parties and clients about our publisher, click here.
Enjoy these 'blast from the past' comments.
MHProNews. MHProNews – previously a.k.a. MHMSM.com – has celebrated our 11th year of publishing, and is starting our 12th year of serving the industry as the runaway most-read trade media.
Sample Kudos over the years…
It is now 11+ years and counting…
Learn more about our evolutionary journey as the industry's leading trade media, at the report linked below.
· For expert manufactured housing business development or other professional services, click here.
· To sign up in seconds for our industry leading emailed headline news updates, click here.

Disclosure. MHProNews holds no positions in the stocks in this report.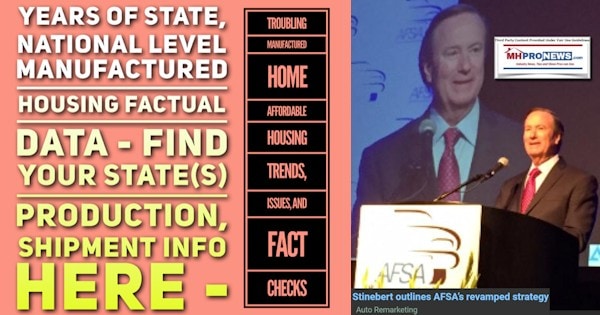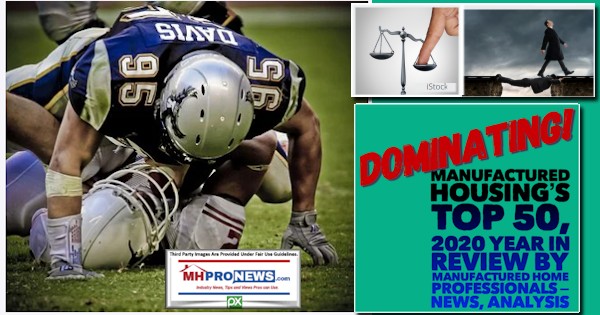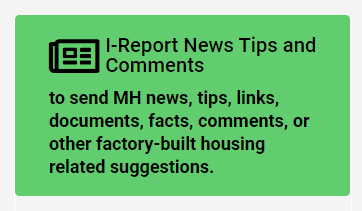 That's a wrap on this installment of "News Through the Lens of Manufactured Homes and Factory-Built Housing" © where "We Provide, You Decide." © (Affordable housing, manufactured homes, stock, investing, data, metrics, reports, fact-checks, analysis, and commentary. Third-party images or content are provided under fair use guidelines for media.) (See Related Reports, further below. Text/image boxes often are hot-linked to other reports that can be access by clicking on them.)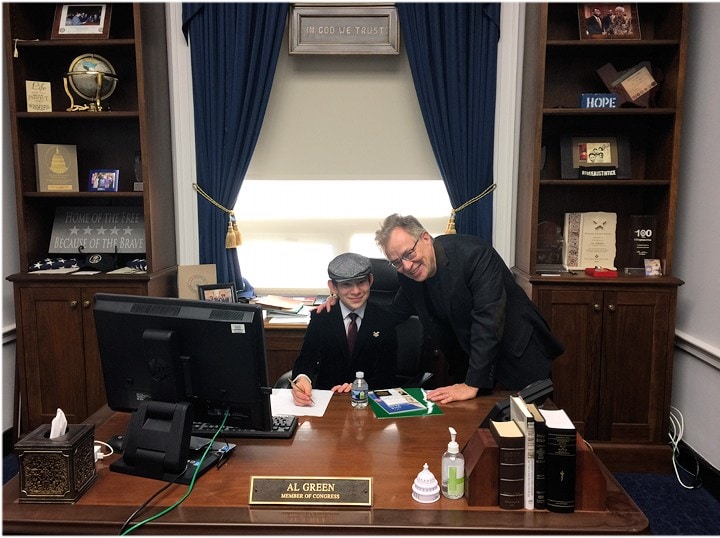 By L.A. "Tony" Kovach – for MHProNews.
Tony earned a journalism scholarship along with numerous awards in history. There have been several awards and honors and also recognition in manufactured housing. For example, he earned the prestigious Lottinville Award in history from the University of Oklahoma, where he studied history and business management. He's a managing member and co-founder of LifeStyle Factory Homes, LLC, the parent company to MHProNews, and MHLivingNews.com. This article reflects the LLC's and/or the writer's position, and may or may not reflect the views of sponsors or supporters.