A manufactured home resident leader sent MHProNews the following quote. "Capitalism without competition isn't capitalism," Joe Biden said per Frommers, before he signed an executive order that he claims will make air travel less costly. "It's exploitation."
A longtime professional interested in manufactured housing issues emailed MHProNews the following remarks: "You wanted to know if I thought that Clayton Homes/Berkshire Hathaway has been has been "manipulating the system to benefit Berkshire owned brands".  Perhaps, it is my experience at HUD with trying to be fair to everyone that I never paid much attention to the financial success, market share or influence of individual home manufacturers.   Also, I had no way of knowing about how much influence a particular home producer exercised in industry circles other than reading trade publications or talking to industry members."
That same source said: "I agree with Mark Weiss and others that the absence of a secondary market for personal property manufactured home loans and exclusionary zoning are the biggest impediments to growth in manufactured home production and placements." First time or newer readers note, Weiss is the President and CEO of Washington, D.C. based MHARR – the Manufactured Housing Association for Regulatory Reform.
That same longtime HUD official should cause some brief joy for the Manufactured Housing Institute (MHI) and their house-organ of choice, the MHVillage owned MHInsider. Correcting two typo, which will be edited out, but leaving the thrust of the comments as written, that person said the following.
"Concerning exclusionary zoning, Tim Williams, CEO of 21st Mortgage said in an interview in 2019 (see https://www.mhvillage.com/pro/21st-mortgage-president-lending-trends-mh/), that Clayton Homes has been unable to place a manufactured home in Knoxville, Tennessee despite the fact that Clayton Homes is headquartered in Knoxville and now Clayton Homes is part of a conglomerate which is the 10 th largest corporation in the world!   Certainly, this should inspire some confidence and yet, few manufactured home communities are being built and barriers to placements at the local level remain even for Clayton Homes/Berkshire Hathaway."
With no disrespect to that writer, this could be a case study in how disinformation works. That's why propaganda is deployed, precisely to mislead people. If we are candid, all of us have bought into some kind of propaganda at some time in our lives. If we are more honest, we would admit to having been misled about a person, claim, group, whatever several times in our lives.
That noted, we will proceed to demonstrate the points just made. That that HUD pro/writer made the following observation: "It has been many years since manufactured housing has a 20% market share of new single family home production.  If the secondary market is re-opened and HUD does more to advocate for the removal of discriminatory zoning, I see a brighter future for everyone, including the dominant firms of today.  Increased competition and more choice in terms of consumer financing will allow more Americans to become homeowners.  Everyone should be in favor of that outcome." First, that individual is quite right, it has been years since manufactured housing had a 20 percent market share of new single family housing production. But who's point does that factoid make?
On the surface, one might think the dominating brands would want industry growth. But the evidence from publicly traded firms that are MHI members proves time and again otherwise. But is there more to it that that longtime HUD professional said? Let's look.
Longtime Democrat turned independent of former Washington Post, now Chapman University, and notable author, Joel Kotkin made a compelling argument. His contention is that some are thwarting economic growth in a manner that increases their personal or corporate power. That is among the linked headlines for the week that was, shown herein further below.
More evidence is found from the Modular Home Builders Association Executive Director Tom Hardiman. See that among the headlines for the week that was linked below too.
Washington's Mall pundit and satirist Chris Plante had years in the media. Plante mentioned recently that he's of Hispanic descent, but his last name changed when a parent remarried.  Plante has also said he was a Democrat, but is so no longer. Perhaps Plante's pivot occurred around the Reagan era, as he mentions that late president fairly often. Governor Reagan, later U.S. President, was a Democrat turned Republican. It is worth mention that President Trump was  Democrat turned third-party, then finally became a Republican. Plante muses about the "information dominance" of the left. He carefully seeks to distinguish between "liberals and leftists."
To be fair, while there is a case to be made that the largely pro-Democratic left does dominate in terms of capital and information, there are also voices and media on the right that are subject to various degrees of corporate information dominance. Again, Kotkin and the report below, among others, in recent and prior remarks addressed such issues.
MHProNews/MHLivingNews are managed by an LLC owned by political independents.  We have since early in our publishing cited sources that routinely crisscross the left-center-right media divide. We have provided our readers with resources, like the one below from award winning journalist Sharyl Attkisson, that help readers discern the left-right bias of a media outlet. We do not hide our views, but neither do we hide the various agendas of those in media. Starting at the top left corner of our publication, where readers are likely to see it, is the logo and tag line – MHProNews – manufactured home "Industry News, Tips, and Views Pros Can Use." ©
 There are a range of quotes that our longtime readers have likely become familiar with. Many of those are from the political left and from Democrats. That does not mean we are Democrats, we are not. Some are from Republicans. That doesn't mean that we are Republicans. We are not.
Rather, we follow and report facts, provide relevant evidence, quote sources accurately, and then apply good old fashion logic and deductive reasoning.
That longtime HUD team member is correct on several points, but nevertheless those emailed comments missed the mark in part too. That person is to be forgiven for either not mentioning, or not considering the possibility that, some in our industry may not want the industry to be growing – at least not at this time.
To be transparent, that same blind spot was a mote in this writer's eye too. Many things at MHI did not make sense to me while I was an MHI member. I raised my hand, asked questions, made observations. I did not automatically follow the MHI party line. Nevertheless, perhaps because we established the industry runaway largest professional audience, the powers that be at MHI treated us publicly with respect and periodic praise.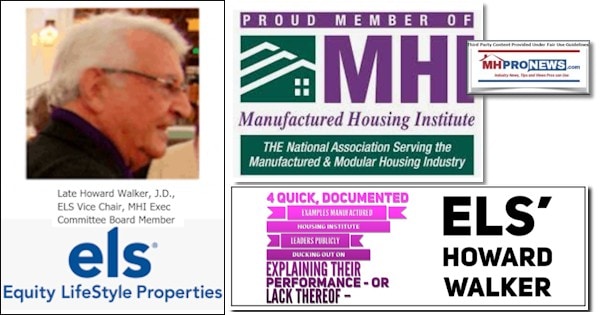 It wasn't until we called out then MHI President and CEO Richard A. "Dick" Jennison and then VP (now CEO) Lesli Gooch for selectively editing and then sharing comments from a Senate hearing with then CFPB director Richard Cordray that the powers that be at MHI got nervous. That insight on the selective editing came from a source that has been an MHI member for some years. While it would be too much to say that it began our odyssey of discovery of how paltering, exaggerated claims, head-fakes, "Deception and Misdirection" are deployed with respect to MHI, it was absolutely part of our own awakening process.
The question is, how many in manufactured housing are awakening?
How many in America are waking up to reality?
On that second point, see the postscript for today. Because despite information dominance on the part of corporate elites and their billionaires, a surprising new survey reveals cause for hope.
My response to that resident leader who shared that Biden quote above, which is also found on the White House website, was to say in part that capitalism is a problematic term. Capitalism is the phrase used by Karl Marx. It was the Marxist pitch that the choice is capitalism vs. Marxist socialism (which is the path toward communism). That is a false choice. One might mildly favor capitalism over Marxism/Socialism, but far better – when properly understood – is the American Way.
What is aptly known as the American Way is neither capitalist nor socialist. America experimented with socialism in one of its early colonies. It was abandoned. Capitalism has been preached for so long that some that believe in free markets think that they are capitalists. Not necessarily so. To learn more, see this link here. But let's pivot back to the Biden/White House quote. Here is more from that address. We will briefly unpack it following the Biden remarks.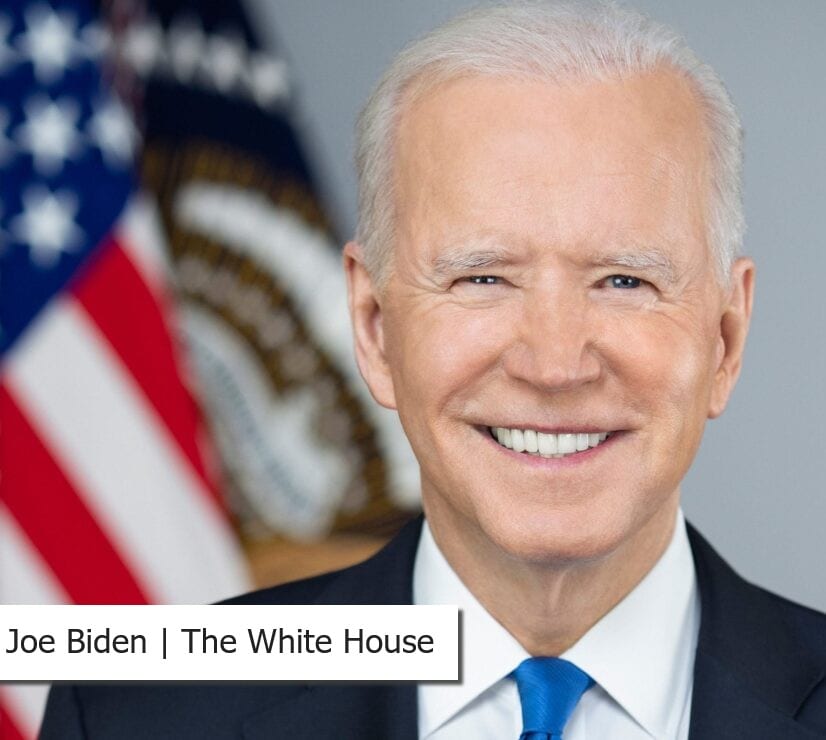 "…That's why today I'm going to be signing shortly an executive order promoting competition to lower price — to lower prices, to increase wages, and to take another critical step toward an economy that works for everybody. 
The heart of American capitalism is a simple idea: open and fair competition — that means that if your companies want to win your business, they have to go out and they have to up their game; better prices and services; new ideas and products. 
That competition keeps the economy moving and keeps it growing.  Fair competition is why capitalism has been the world's greatest force for prosperity and growth. 
By the same token, "competitive economy" means companies must do all they do to do — everything they do to compete for workers: offering higher wages, more flexible hours, better benefits. 
But what we've seen over the past few decades is less competition and more concentration that holds our economy back.  We see it in big agriculture, in big tech, in big pharma.  The list goes on.
Rather than competing for consumers, they are consuming their competitors.  Rather than competing for workers, they're finding ways to gain the upper hand on labor.  And too often, the government has actually made it harder for new companies to break in and compete."
##
Let's note that if this was true, terminology aside, it would be a good thing. That said, here is the rub. There is no reason to believe a word of that will become reality. It is a blatant example of paltering, or what the Capital Research Center calls "Deception and Misdirection" at its finest. Just watch.
But how can MHProNews be so confident? Simple. The people that put Biden into office are the ones that would be cut down to size if those claims were ever truly implemented. Are any serious thinkers going to believe that Biden's Civic Alliance and billionaire backers are going to let him stop disrupting what has made them wealthy and powerful? It is not likely. But don't take our word for it, just watch and see. There is almost zero chance that Biden will bite the hands that have made him the White House resident.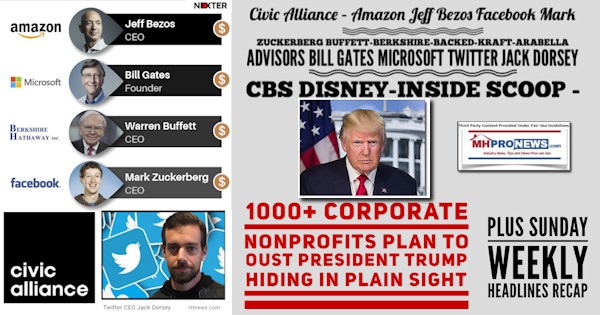 As evidence, Biden praised and touted his "Build Back Better" effort too. That is the disconnect hiding in plain sight. Several voices across the left right divide say that Build Back Better is the opposite of what he claimed in the reset of his otherwise fascinating address on the harms from monopolists.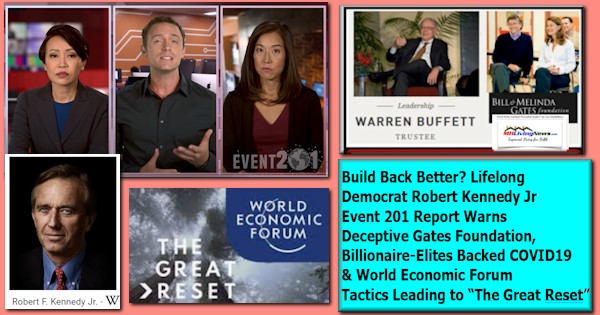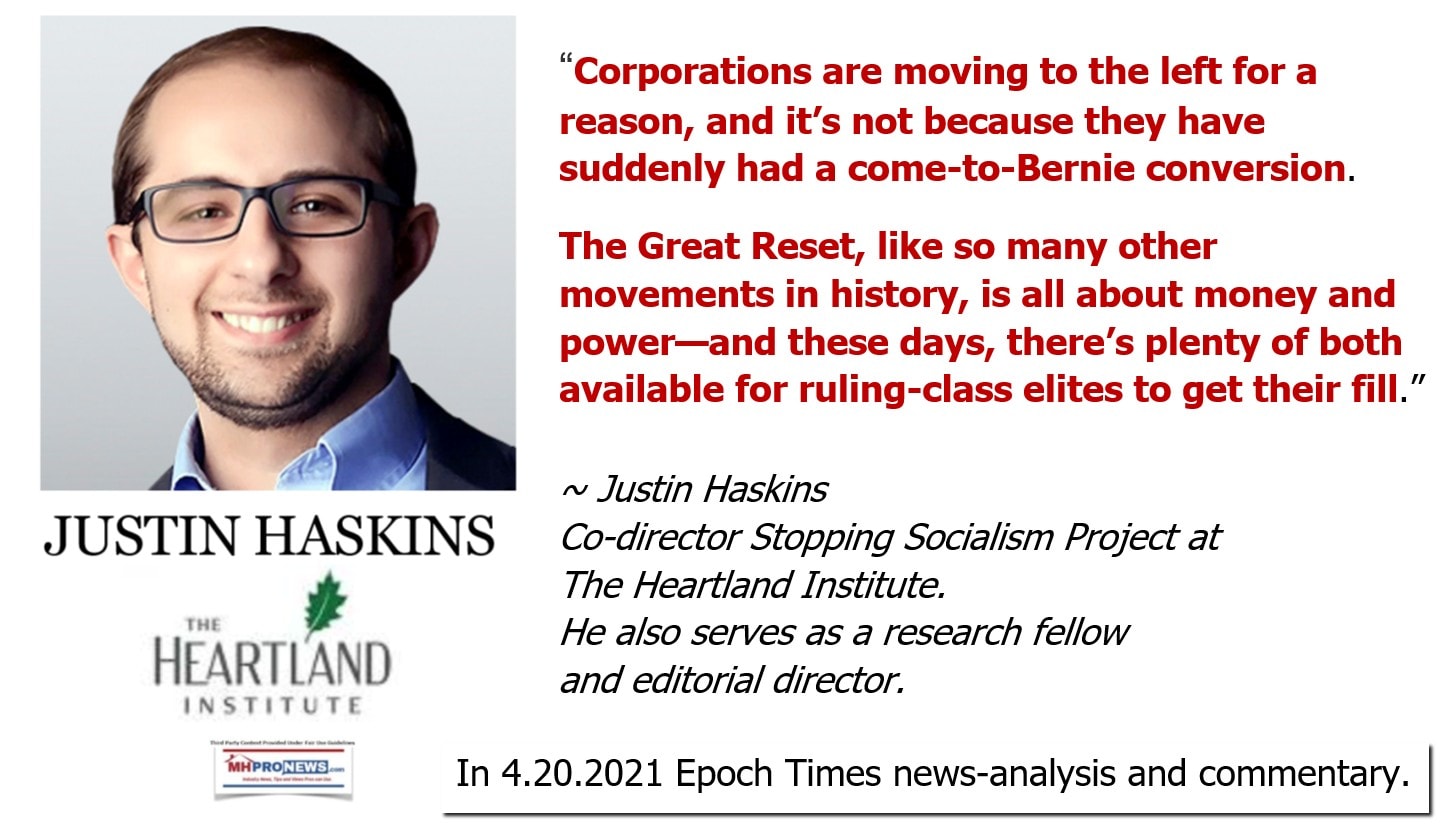 Said president-suspect Biden, "That's what my Build Back Better agenda, including my Americans Family Plan and the bipartisan infrastructure agreement we reached last month — that's what they're all about: long term." We are demonstrably living in #VichyUSA. It is anybody's guess if the efforts to seriously do a forensic examination of the 2020 election will be accomplished, but it is underway. If it is successful, the Quo Warranto process could – in theory – restore the 45th President, Donald J. Trump, to the White House. That's politically incorrect. It might get you shadow banned, or a post blocked on social media. We know, we've tried it. That said, let's pivot back to arguably corrupt Beijing Biden's recent comments. Because many of the comments – if implemented – would be terrific.
"Lack of competition hurts workers as well.  In many communities, there are only a handful of employers left competing for workers," said Biden per the White House website. Again, if Biden did what he claims, it is true. Monopolization or oligopolies hurts workers.
The next quoted item by Biden below is stunning. It should be saved on the desktops of every manufactured home worker, independent professional, and all those who believe in social justice for people of whatever backgrounds.
"When corporations have that kind of leverage over workers, it pushes down aver- — it pushes down advertised wages by up to 17 percent.  And as competition decreases, businesses don't feel the pressure to innovate or invest in their workforce.  That hurts working families and it hurts our economy.
All told, between rising prices and lowering wages, lack of competition costs the median American household $5,000 a year." That's broadly true. It also means that many of the gains under the Trump years have been reversed. Who says? Biden's own words above, along with data per CNN and Fox.
"Now, look, I'm a proud capitalist.  I spent most of my career representing the corporate state of Delaware.  I know America can't succeed unless American business succeeds.
But let me be very clear: Capitalism without competition isn't capitalism; it's exploitation.  Without healthy competition, big players can change and charge whatever they want and treat you however they want.  And for too many Americans, that means accepting a bad deal for things that can't go — you can't go without."
Now, step back and think. Did you hear howls and cries from Big Tech? Walmart? Amazon? Berkshire Hathaway? Warren Buffett? Bill Gates? Or how much of that speech did you hear from mainstream media in full context? That was delivered on JULY 09, 2021 in the State Dining Room at 1:48 P.M. EDT. A look at YouTube reveals that very few watched these comments.

If the elites that put Biden into office believed that the White House Resident might do what he claimed, he likely would experience the fate of the Haitian president who was recently assassinated in his own residence.
"The wife of assassinated Haitian President Jovenel Moise has spoken for the first time since gunmen stormed the couple's home in Port-au-Prince, saying the attack that killed her husband happened "in the blink of an eye" – said Al Jazeera and other sources. "I am alive but I have lost my husband Jovenel," Martine Moise said in Creole. That media outlet said that "Haitian authorities say an armed commando of 28 men – 26 Colombians and two Haitian-Americans – burst in and opened fire on the couple in their home. Seventeen people have been arrested so far and at least three suspects were killed, but no motive has been made public."
Right-of-center Breitbart has floated the notion that it is because Moise was pushing back against Big Tech and monopolists. Time will tell. Martine said that it is "because of roads, water, electricity and referendum as well as elections at the end of the year so that there is no transition in the country". "I am crying, it is true, but we cannot let the country lose its way," Martine Moise said. "We cannot let his blood … have been spilled in vain."
Her point about her assassinated husband is sobering. Democratic President John F. "Jack" Kennedy was assassinated on camera and in front of the crowds at Dealey Plaza. Over half a century later, much of the country still does not believe the official cover up, err, Warren Commission report. Robert F. Kennedy Jr. supporter and author Edward Curtin thinks it was a combination of corporate and CIA interests that killed RFK Jr's uncle. RFK has said to mainstream media that he does not believe the official accounts.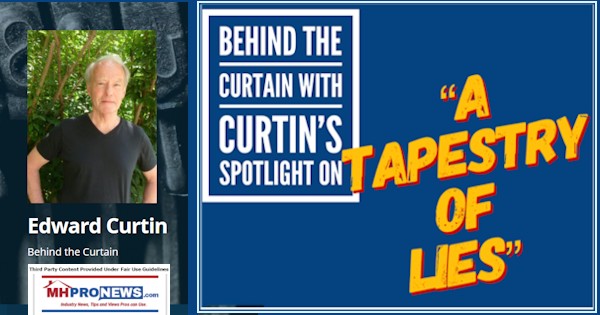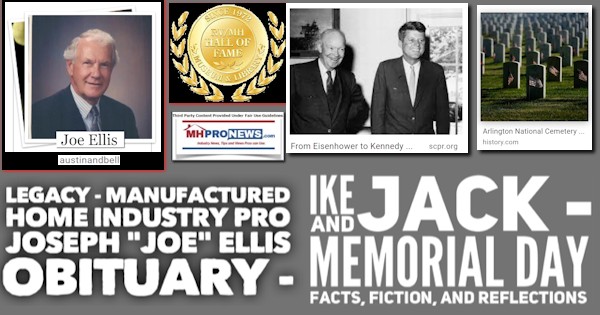 Which brings us to information dominance, the power of the corporate media to cover – or not – a subject that may uncomfortable. More on that in our postscript for today. But let's note for now, if Biden does what those pull quotes – sans the Build Back Better part – claims, we'll salute. If he fails to do it, we'll look our readers in the proverbial eye and say, 'we told you so.' This is a corrupt regime, in a corrupted political and economic process.
We at MHProNews favor free markets. That means we favor breaking up monopolists and market manipulators. Where laws appear to have been broken, they should be enforced. Let those in power would cower in fear, if Biden meant a word of those pro-worker, pro-free market, statements. But don't be surprised if they are laughing all the way to the bank.
New readers, note. MHARR items reported below that we on MHProNews cover too have our own commentary and analysis, as well as their original press release.
With no further adieu, let's pivot to the headlines for the week that was, and then today's postscript.
What's New from Washington D.C. from MHARR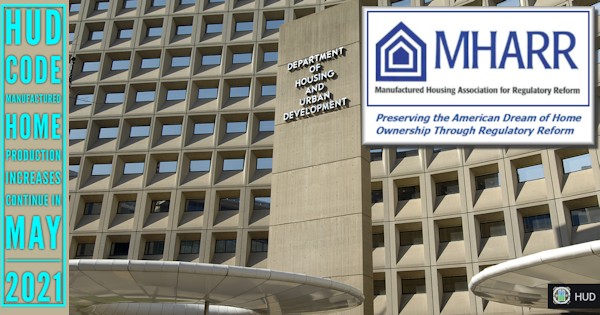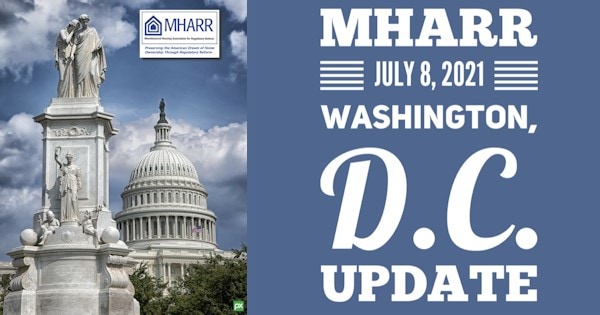 What's New on MHLivingNews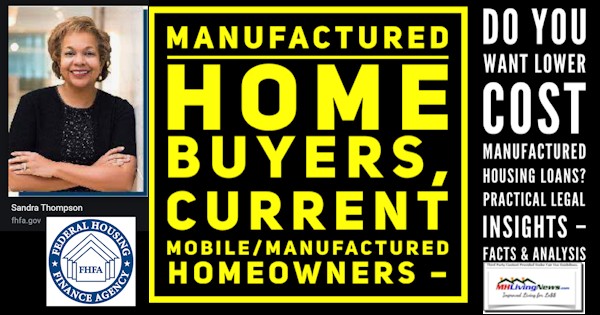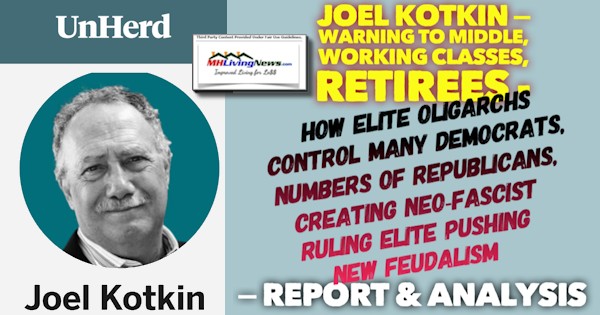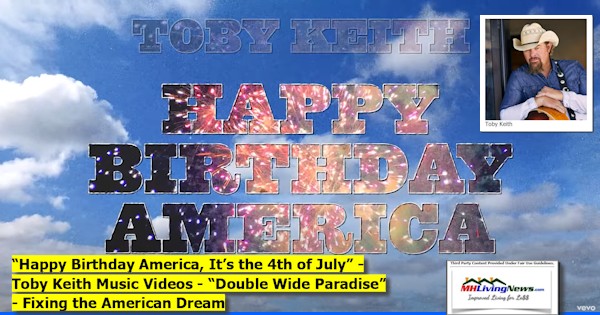 What's New on the Masthead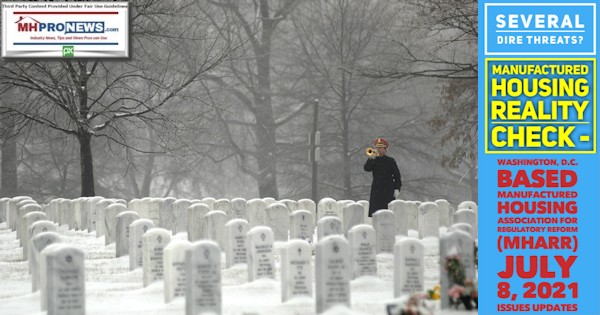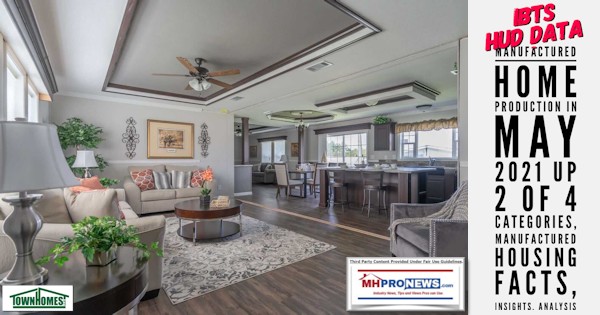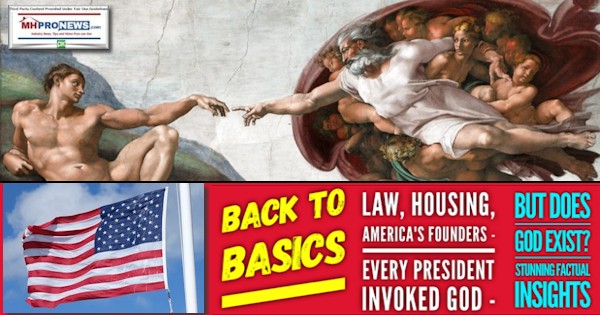 What's New on the Daily Business News on MHProNews
Saturday 7.11.2021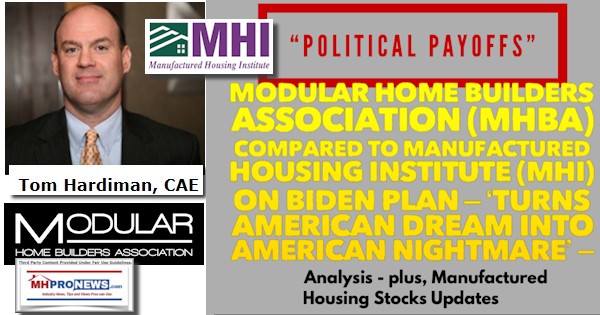 Friday 7.10.2021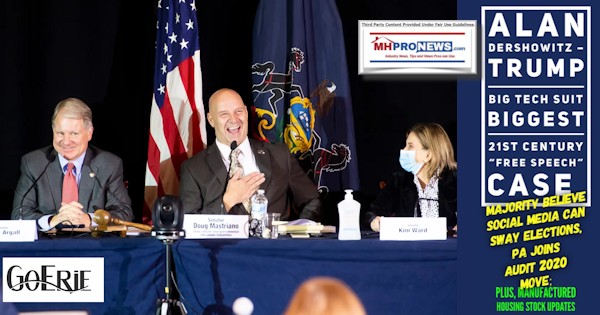 Thursday 7.9.2021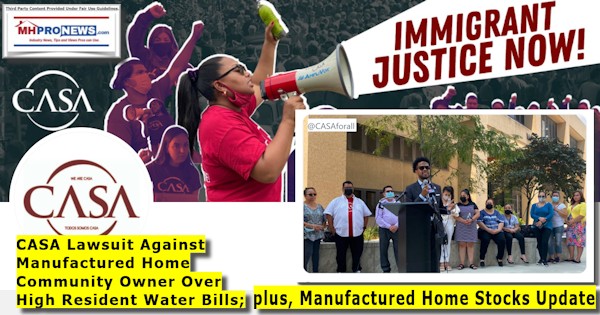 Wednesday 7.8.2021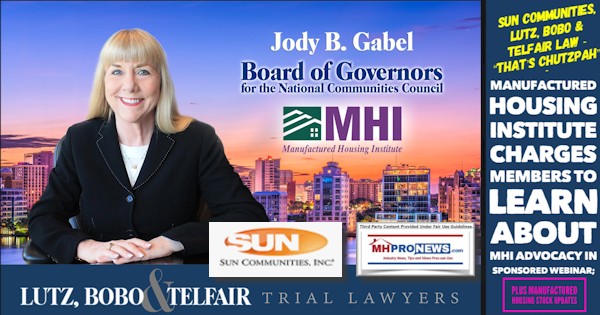 Tuesday 7.8.2021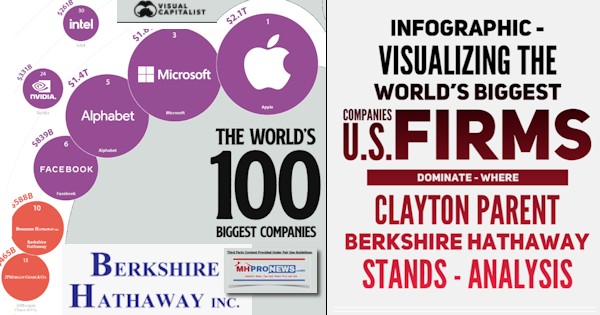 Monday 7.6.2021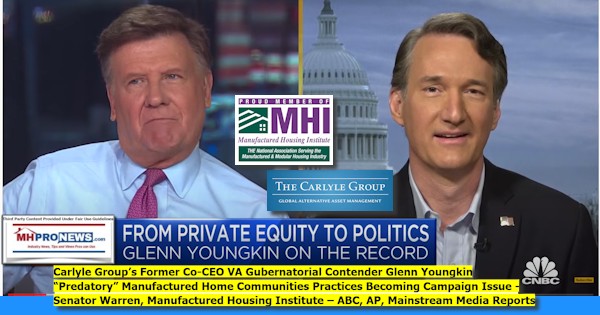 Sunday 7.5.2021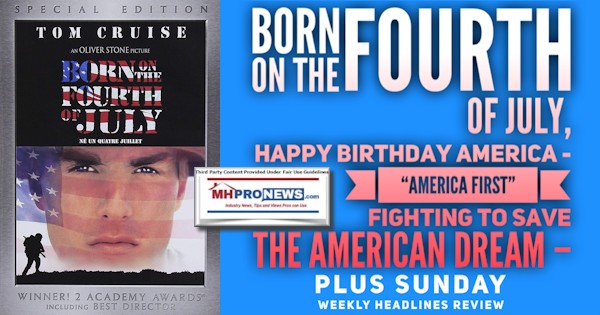 Postscript
This is not about liberals vs. the right. True liberals, much of the center and the right share more in common than they may think.  That is why the many can beat the money and their media dominance. But let's look at evidence for that, shall we?
Per public opinion pollsters Rasmussen Reports "58% of Voters Agree: 'Media Are the Enemy of the People.'" If so, that's a stunning achievement for the 45th President Trump, because he popularized that expression. For that outcome, it reflects a rising potential challenge to Biden, DINOs, RINOs, and the billionaire oligarchs and their corporate, tech, and media interests.
Breitbart's John Nolte framed it like this. "The question [by Rasmussen] doesn't mince words. Straight out, people were asked: "Do you agree or disagree with this statement: The media 'are truly the enemy of the people?'"
Thirty-four percent strongly agreed, 24 percent somewhat agreed, 13 percent somewhat disagreed, and 23 percent strongly disagreed.
Allow me to reframe this for emphasis…
When voters were asked if the media are "truly the enemy of the people," only 23 percent strongly disagreed."
Nolte says it made his heart sing. Perhaps it should. But MHProNews recently reported on the following days ago, which suggests that the bloom may be off the Biden rose early.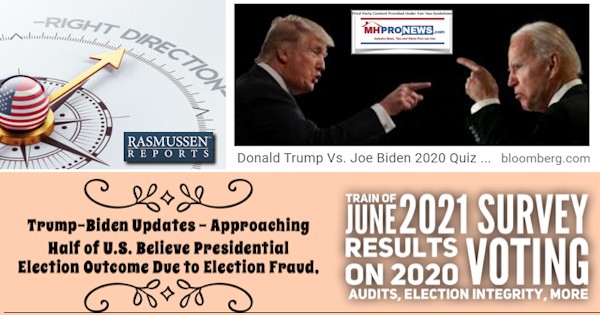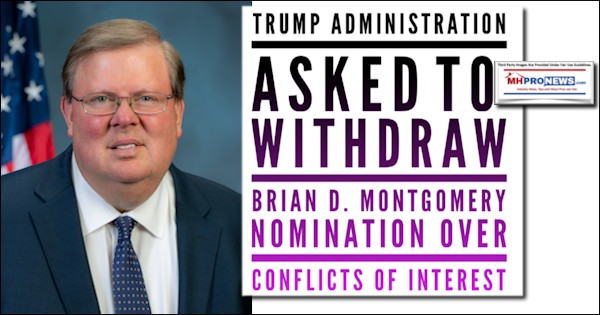 First time as well as returning readers need to be reminded/told. While MHProNews saw many positive practical outcomes from the 4 years in the White House by President Trump, we also reported on problematic moves by the Trump team.  Two of several possible examples are above and below.  Again, facts, evidence, objective thought, and common sense all matter.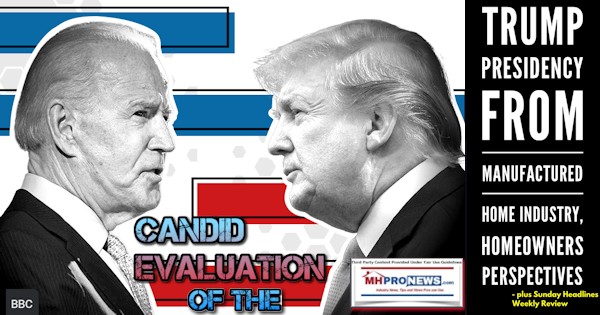 Nolte continued: "In the deep dive, you'll find that a whopping 76 percent of Republicans know the media is our enemy, along with 37 percent of Democrats."
Nolte opined that "just as devastating for the fake media, if not more so….
"Do you trust the political news you are getting?" Only 37 percent said yes, while a plurality of 43 percent said no. Only 20 percent were not sure.
When that same question is broken down by party, only 26 percent of Republicans said they trust the news media, while 58 percent said no."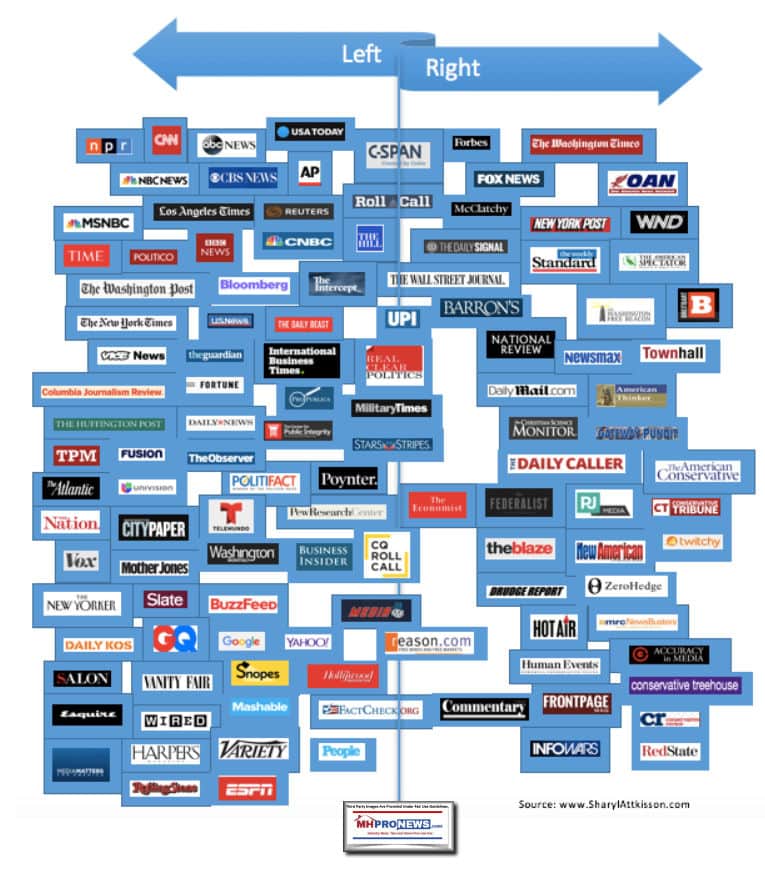 The Breitbart commentary continued.
"When asked, "how serious is the 'fake news' problem in the media?" a WHOPPING 83 percent said very (55 percent) or somewhat (28 percent) serious. Only 14 percent said not very (9 percent) or not at all (5 percent) serious.
A full 92 percent of Republicans agree that fake news is a very (68 percent) or somewhat (24 percent) serious problem; and a whopping 74 percent of Democrats agreed, with 44 percent saying fake news is very serious and 30 percent saying somewhat. In fact, only 24 percent of Democrats said fake news wasn't very serious (16 percent) or not at all serious (8 percent)."
Is there an awakening stirring?
Only time will tell, but polling like that is evidence that it may be so.  To be accurate, there is plenty of counterevidence. Perhaps most notably, where are the protests outside of Amazon, Facebook, Microsoft, Berkshire Hathaway, Twitter, or other corporate and/or media offices?
A rival sent an email about an hour ago, blasting this writer, of course. It was in response to an email that he and 18 others were all blind copied on.  The bulk were people on a fence or those who opposed our thoughts, but nevertheless routinely follow our publishing. It was about the MHLivingNews article linked here. The rival's exclamation-mark laced comments were not meant to flatter me. That's okay, as far as it goes.
Should that party reply to my follow up questions, it could make for an interesting report topic. But it is unlikely. The only person with the chutzpah to from the MHI amen-corner willing to publicly debate has been Andy Gedo. Gedo deserves credit. Not because this writer is a great debater, but because he was routinely fair-minded in his posted comments. Let's note that almost anyone who felt the urge could simply do what Gedo did. Take one of our posted comments on LinkedIn or Facebook, and start a response thread. That's how the Gedo-Kovach debate occurred.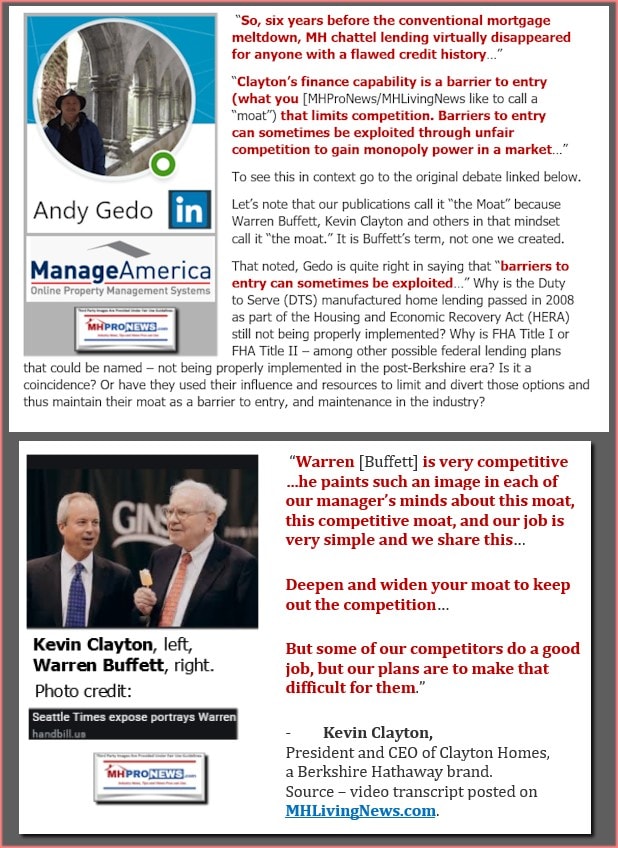 Right or wrong, there is no trade media operation that provides documentary evidence of their claims of readership, other than MHProNews. Others try slight of hands, but have net yet publicly and directly challenged reports like the one linked below. It was fact-checks like the one below which apparently cause the publicly mortified with their own data publishers of MHInsider to turn off that views function.  When the facts fail, cover up?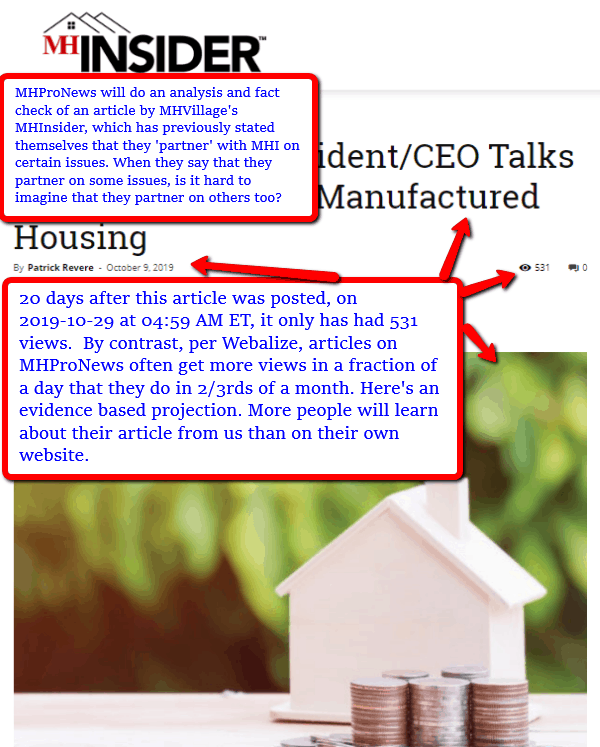 But set all of that aside. The reality of manufactured housing can be summed up briefly like this.
If Warren Buffett truly wanted to see manufactured housing soaring, does anyone seriously doubt his ability to properly and robustly promote our industry?
Some facts will shed light on that question, as facts routinely do on so many other issues of our time.
Per left-of-center CNBC on May 1, 2021: "Berkshire's cash pile grew about 5% during the quarter to more than $145.4 billion" Or per left-of-center Bloomberg on 5.1.2021 "That helped push Berkshire's cash pile up 5.2% from three months earlier to a near-record $145.4 billion at the end of March."
Forbes and other sources puts Buffet's net worth at some: "$101.8 billion USD" in 2021. His ally Bill Gates has "$129.1B USD." Others are shown below per Google, which cites various sources. USA Today says Bezos is at $214 billion, not 212, but at those nosebleed altitudes, who will quibble over a couple of billion? It's a rhetorical question, because those billionaires would if it was money involuntarily out of their own pockets. Back to the point…
…does anyone serious think that Buffett and Berkshire are unable to properly promote manufactured housing, if that was their goal?
Then, does anyone seriously think that if Kevin Clayton and Warren Buffett wanted to get the Biden regime to open up Duty to Serve on chattel (home only, personal property) manufactured home loans, that that they would be unable to do so?
Take a good look at the Kotkin article. Look carefully at each of the reports above. Because we dig deeper, and quote more extensively, and cite more facts than any other source in the manufactured home industry. Period. End of story.
That's not to brag. Facts are whatever they are. It is to make this point. It is self evident that the status quo is desired by Buffett, Berkshire, and Clayton. Clayton has arranged several allies that likewise benefit in the manufactured home space.
That HUD veteran was right on some things, but incorrect in the conclusion. For instance, when he said it has been years since manufactured homes had a 20 percent market share of new home starts, that professional is quite right.  But that unwittingly makes our point. Buffett, Gates, or other giants with their fingers on our profession could raise all boats. But doing so is contrary to their shorter term interests. There is nothing stopping Kevin Clayton from investing millions – or a billion if he wanted it – to promote manufactured housing. There is nothing stopping him from taking out ads in mainstream media from coast-to-coast. They could debunk every myth. Demonstrate the true value. Drop the demonstrably failed nonsense about CrossModTM. But they are doing none of that.
Ergo, they are happy with the status quo. That brief outline of facts have made Biden's quoted points about market manipulating power by dominating brands.
Biden's statement demonstrated what we reported some time ago. Namely, that if this pattern isn't disrupted, it will harm workers and employees of this companies. Ironically again, Kevin Clayton provides the evidence.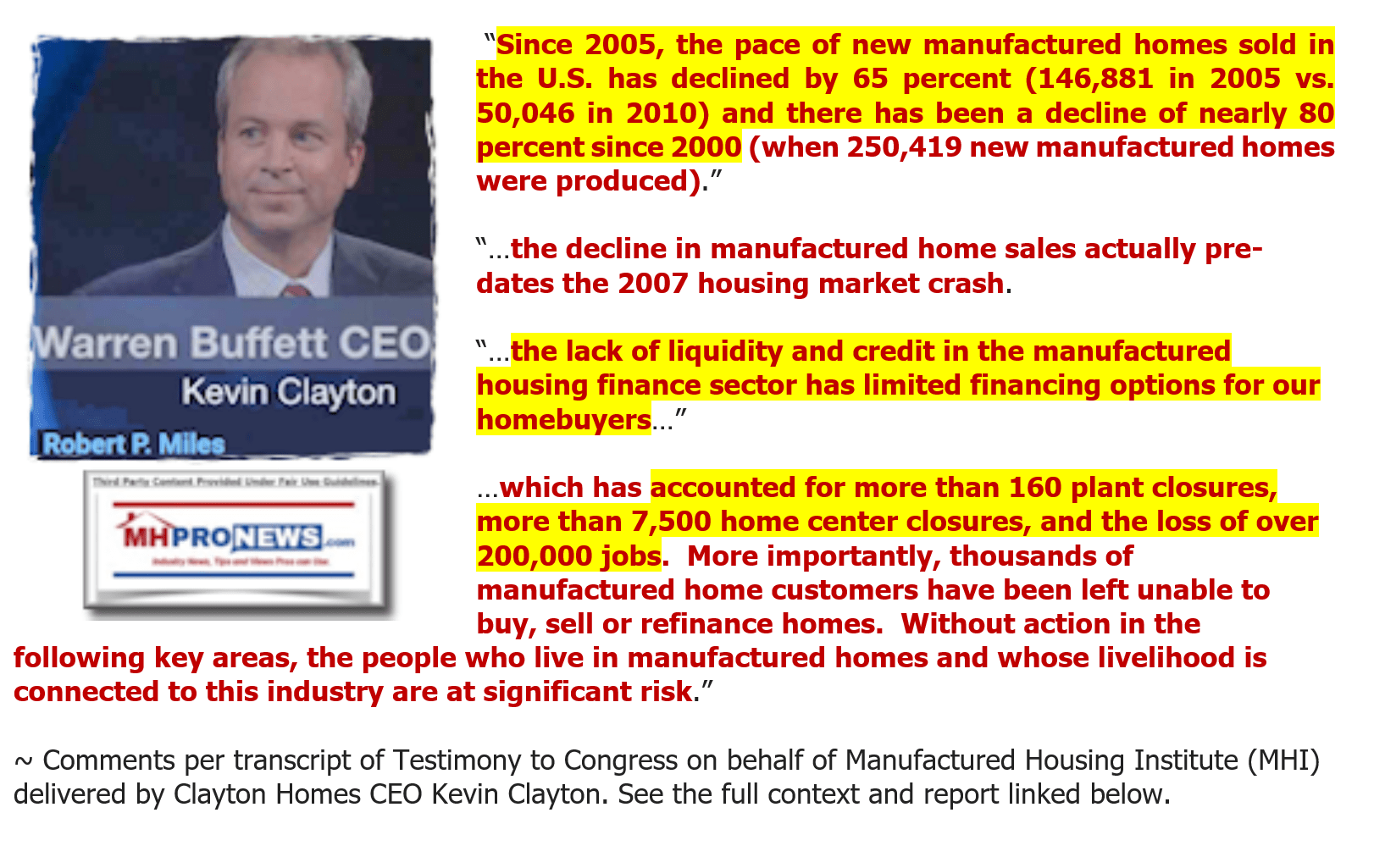 Thanks, Kevin. Quite so. But not entirely for the reasons you've cited.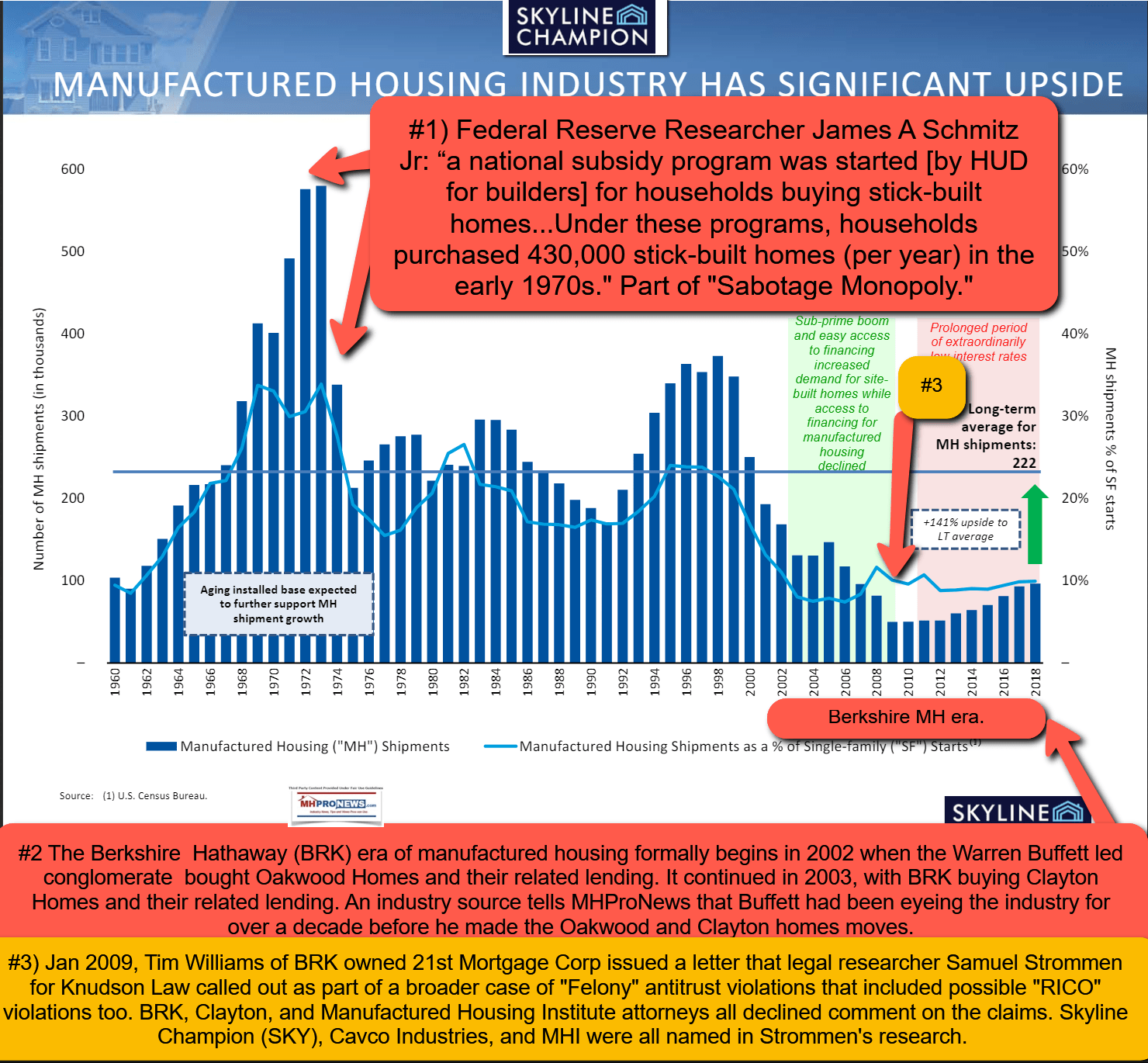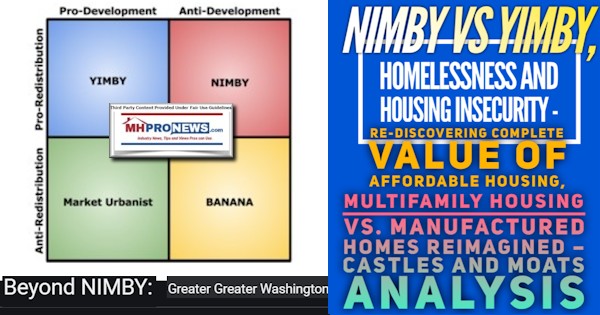 While it may embarrass retired Marine officer George F. Allen, who has since begun genuflecting to the powers that be at MHI, it was not so long ago that he made a scathing rip of Clayton by name, their lending, and several of the business practices of fellow MHI members. Those days of scathing comments of problematic business practices by Clayton and MHI members by Allen vanished when MHI made a purported deal with him to be a would-be rival to this platform.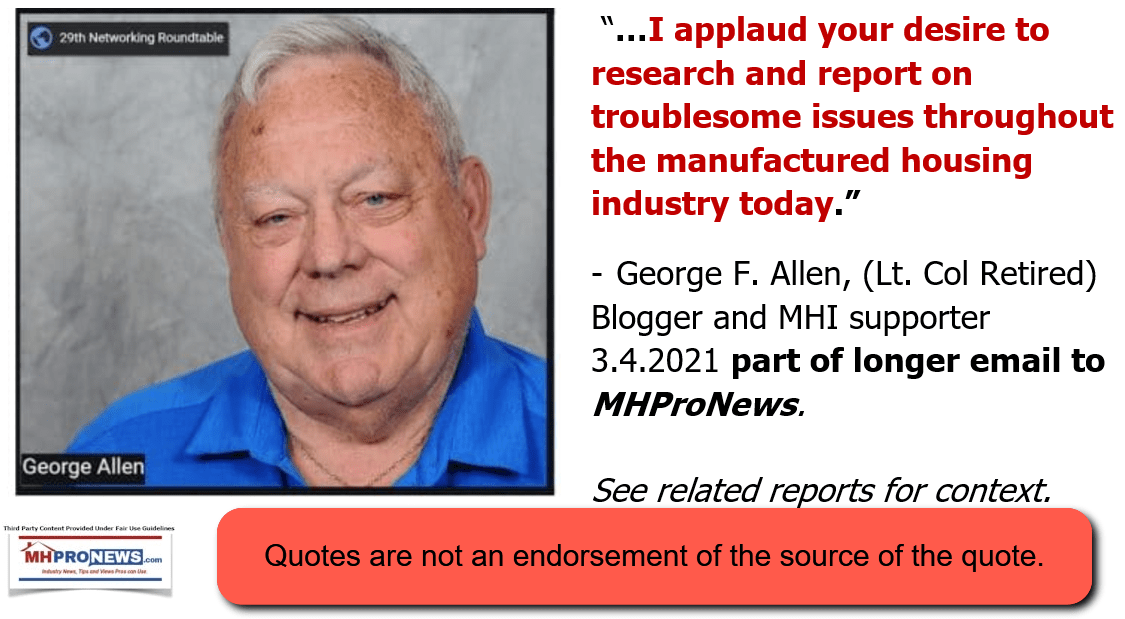 It is sincere – vs. posturing – affordable housing advocates, pre-HUD Code mobile home post-Code manufactured home residents, and white hat independents that will have to push for real change. Otherwise, we will get more of the same.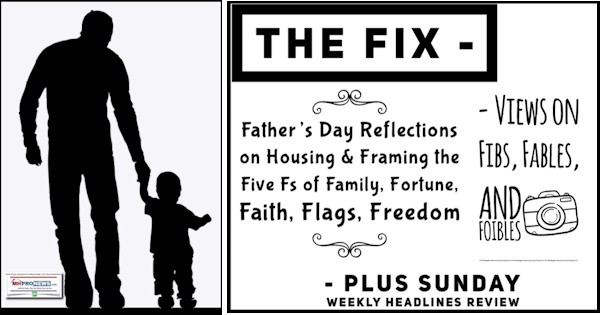 ###
"Dare to be a person of faith (cf. Hab 2:4; Heb 10:38)."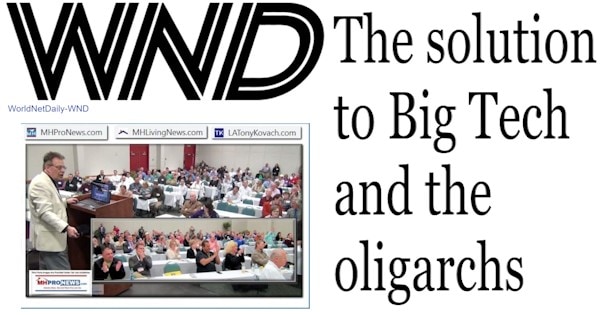 ###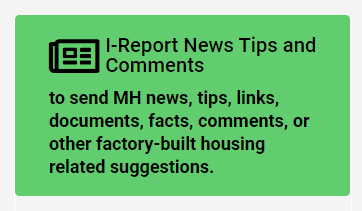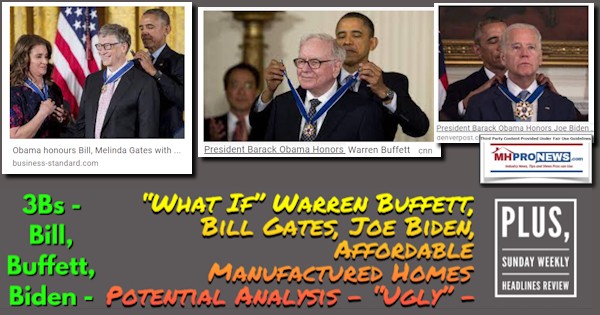 Our thanks to you, our sources, and sponsors for making and keeping us the runaway number one source for authentic "News through the lens of manufactured homes and factory-built housing" © where "We Provide, You Decide." © ## (Affordable housing, manufactured homes, reports, fact-checks, analysis, and commentary. Third-party images or content are provided under fair use guidelines for media.) (See Related Reports, further below. Text/image boxes often are hot-linked to other reports that can be access by clicking on them.)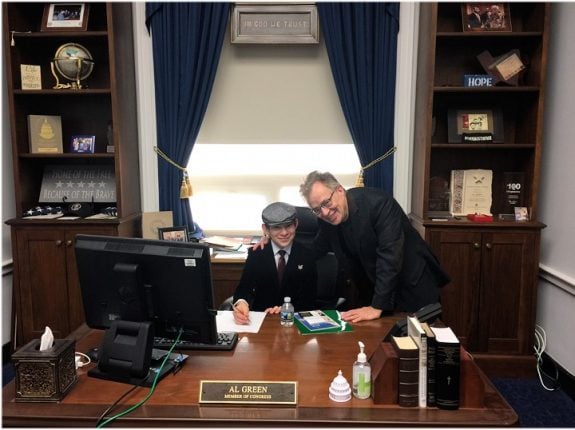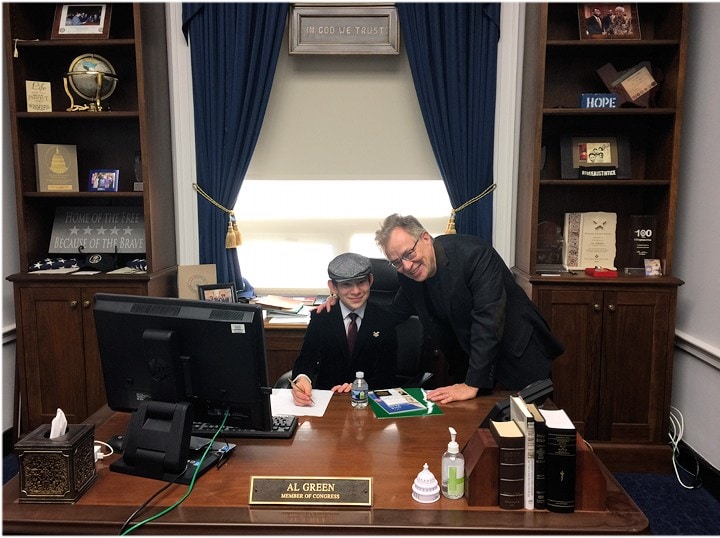 By L.A. "Tony" Kovach – for MHProNews.com.
Tony earned a journalism scholarship and earned numerous awards in history and in manufactured housing.
For example, he earned the prestigious Lottinville Award in history from the University of Oklahoma, where he studied history and business management. He's a managing member and co-founder of LifeStyle Factory Homes, LLC, the parent company to MHProNews, and MHLivingNews.com.
This article reflects the LLC's and/or the writer's position, and may or may not reflect the views of sponsors or supporters.
Connect on LinkedIn: http://www.linkedin.com/in/latonykovach
Related References:
The text/image boxes below are linked to other reports, which can be accessed by clicking on them.