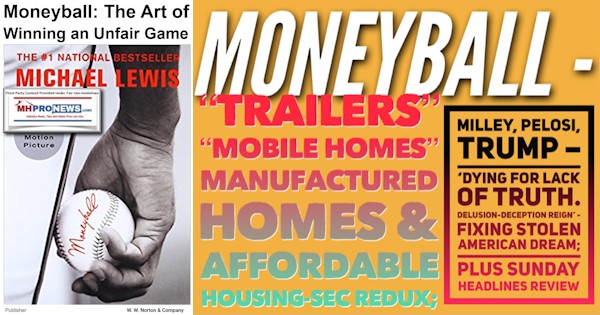 "If you rest, you rust." – Helen Hayes. The classic hit movie Moneyball starts with a quote from Mickey Mantle: "It's unbelievable how much you don't know about the game you've been playing all your life." Moneyball and that quote could speak volumes to our industry, so long as the habits formed by entrenched thinking and behaviors are wrenched from their ruts followed by others, or by the face in the mirror. It is axiomatic that when someone keeps doing the same thing, you keep getting the same results. Thus, only by replacing the limiting blinders of what many 'think' is what's working vs. authentic revealed truth is there any hope for fixing and restoring the American Dream for millions. Some programs and movies need to be viewed more than once to truly 'get it.' The same is true for certain written statements too. Setting left vs. right or other agendas aside, a fresh look at reality is the key to the headline topics and themes. Sometimes it is the outsider looking in that can give longtime pros a keen sense of what's going on and how reforming real issues can be made fun and profitable again. Setting industry inside baseball aside for a few moments, such as the fencing between MHI vs. MHARR, a fresh look at reality is found in a deep dive into the evidence provided by the Securities and Exchange Commission (SEC) revelations about Cavco Industries, et al, Skyline-Champion before that union came to be, and other firms such as Nobility Homes, Deer Valley, UMH Properties, and others too.
As usual, new readers should know that every element of the headline is found herein. That noted, perhaps today will be your aha moment. Or maybe it will be the most recent and motivating 'Eureka, I get it' episode on the road of life. The purpose of highlighting authentic bad news is the same as highlighting actual good news.  Both provide opportunities to learn, benefit, and grow.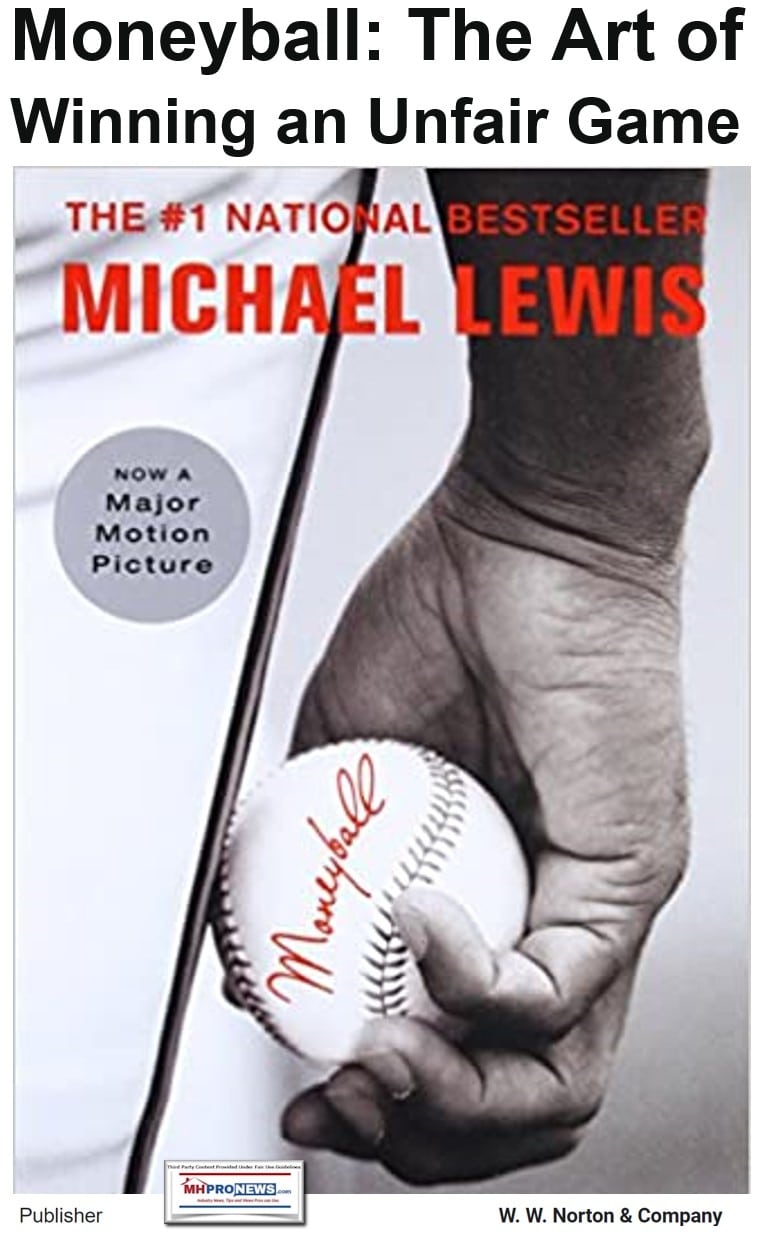 This weekly headline recap, fresh reports, news and MHProNews expert analysis will harken readers to ponder these insightful excerpts:
"The manufactured home…for tens of millions of Americans today—a great many of whom hail from the lowest socioeconomic stratum, it is a way of life, the only affordable living situation available, and the only means of achieving home ownership."
"The American manufactured home, known colloquially as a mobile home, a prefab, or, most commonly, a trailer, stands alone as the most widely looked over and denigrated form of residence offered in this country today. In fact, it is the only form of residence in the United States that carries its own pejorative connotation, "trailer trash." An apartment, on the other hand, carries no such connotation, and the utterance of the word allows the reader to envisage a full gamut of possibilities, from rundown urban projects to a posh Fifth Avenue penthouse. Likewise, a house, without context, likely inspires images of the average single-family home, with contextual connotations ranging from a squalid shanty to an opulent mansion."
"The United States, again, is undoubtedly in the midst of an affordable housing crisis, and manufactured homes account for 75% of all homes sold in the United States for less than $125,000.45 Puzzlingly, while profits for the three largest players in the industry have continued to grow, the industry has yet to come close to producing as many homes as it did before Berkshire Hathaway's acquisition.46  To make matters more troubling, intentions, both stated and inferred-by-conduct, of the industry leaders is to increase profitability not by selling more homes, but by eliminating competition."
That last sentence merits repeating: "To make matters more troubling, intentions, both stated and inferred-by-conduct, of the industry leaders is to increase profitability not by selling more homes, but by eliminating competition." Let's be clear, that quote along with those three bulleted quotes above are all from Samuel Strommen's penetrating report for Knudson Law on manufactured housing. Yes, in a footnote it praises our work and this writer, but that disclosure is not the point. Rather it is how that framework by Strommen is apparently bolstered by what was revealed by the Securities and Exchange Commission (SEC) report provided below.
That SEC report was obtained and is provided in one of our reports for the week in review shown below. The SEC complaint against Cavco Industries, Joe Stegmayer, Dan Urness, et al has laid out facts, evidence, and more facts.  Those facts should be compared to what Strommen and others who have been critics of an arguably rigged system have alleged.
There are dozens of pages of evidence-based allegations against Cavco, former Chairman and CEO Joseph "Joe" Stegmayer, and their former CFO Daniel "Dan" Urness. Stegmayer, as industry pros in the know realize, was also MHI's chair during much of the time this drama was playing out. Isn't that revealing, at least in hindsight? Again, see that in the reports that are linked below.
The SEC Real Life Spy Corporate Espionage Allegations
Much of the SEC Complaint reads like a corporate spy novel, with code names used by those Cavco insiders to mask apparent examples of illegal insider trading and more. When details are being learned under the cover of NDAs, it is not unreasonable to wonder to what degree Stegmayer and company were engaged in a form of corporate espionage as well as the SEC claims of illegal insider trading?
How much of what the SEC complaint contains contradicts the broad thesis laid out by Strommen? None of it.
How much of the SEC complain contradicts the factually-based concerns and evidence presented for years by MHProNews?  Again, none.
Or  what about the years of evidence provided by MHLivingNews about predatory and other problems in MHVille? How much does the SEC report contradict those reports? Zero.  None of it contradicts our thesis, and when properly understood, all of it supports the claims and other evidence we have been providing to our readers. See for yourself, because MHProNews has obtained the entire SEC report and provided it via the linked Masthead below for our readers.
–> Once you carefully read (or re-read) those reports, then re-consider with fresh eyes the competing claims by MHI and MHARR. See for yourself which one is peddling clever nonsense or double-talk that benefits a few insiders vs. which trade group that is giving you straight talk and honest efforts that aligns with their stated mission.
MHProNews has noted before that neither Strommen, nor James A. "Jim" Schmitz Jr and his research colleagues, or others that have been previously cited at length here and on our MHLivingNews sister site have captured 100 percent of the story. No one could do so in a compelling manner in anything less than a book-length document. As the SEC dramatically illustrates with their evidence, there is much evidence, not a lack of evidence.
So, as every serious editor or longtime writer knows, a balance must be struck in every article. How much to include has to be balanced by what to leave out. MHProNews will periodically do shorter reports, like our midweek briefs that are shown below. But we have for some time largely stuck to longer reports: why? Because only by giving more detail can you truly accomplish the twin goals of our slogans: manufactured home "Industry News, Tips, and Views Pros Can Use" © where "We Provide, You Decide."©
The late Howard Walker suggested, in a fashion even urged, that this writer do a book about our industry. Walker had a point. But it can't be the kind of book that his former boss wrote; not that Sam Zell's book was so bad. It sold lots of copies. But rather, too many books are heavy on the fluff and often too light on the real stuff that keeps the magic of Moneyball and the chance for the rebirth of the American Dream  to become reality. Let's note that 'the dream' has never been perfectly realized. But we've seen before that during a post-war period much progress was made for that dream for many.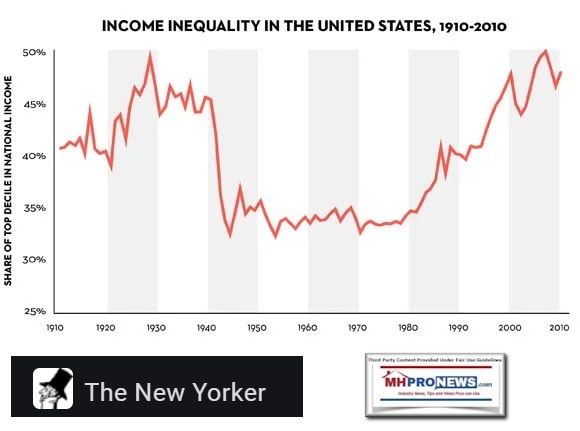 Homeownership has long been part of the American Dream. But as our wanna be rivals in manufactured housing trade media have routinely missed, along with so many other facts, is this. Our 'wealthy' nation has a rate of home ownership that is dramatically lower than that of our countries. Research on decades of housing studies reveals that the same patterns keep repeating over and over again.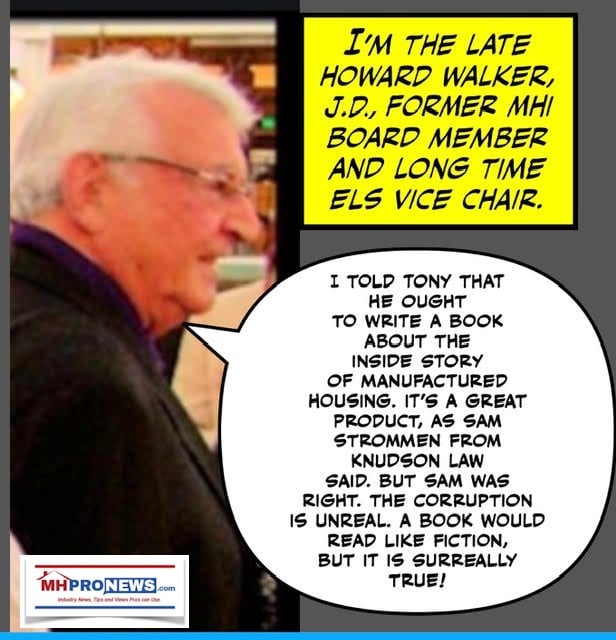 You won't find that kind of reality check anywhere else in MHVille, that is assured. See for yourself. Perhaps that is why you and thousands of others in our modest – but once far greater profession – have flocked to MHProNews daily. Every year, literally millions of unique visits occur here and on our MHLivingNews sister site. Looking at the manufactured home industry 'news' blogs, trade pubs, etc. that purport to be providing 'news' and the evidence reveals that they simply can't make the same claim about accuracy or readership numbers without sharing a new fairy tale or outright lie. They may be ugly or pretty. They may sound nice. They may have a mix of facts and then obscure it with fiction, fables, and agendas.
"Why do people have to tell lies?" – asks character Reggie Lampert in Charade. The classic reply from character Peter Joshua is as important as that quote by Mickey Mantle from Moneyball. "Usually it's because they want something. They are afraid the truth won't get it for them."
It is not easy to admit, even to yourself, that someone you know 'and trusted' has betrayed you.  That is true in business. That is true in matters of the heart. That is true in every aspect of your life.
So, because betrayal is so hard to accept, it is often easier to live with the lie. That means that numbers opt to ignore the truth in favor of the fabrication or half-truth.
You may be one of the thousands who has met Kevin Clayton, Joe Stegmayer, Tim Williams, Mark Yost, or any others in the cast of characters that have been identified by the SEC, Strommen, or other research published here and/or on MHLivingNews. You may find it hard to believe that Brad Nelms, Darren Krolewski, George F. Allen or others that claim to be publishing 'news' are more aptly compensated fluffers and brown-nosing propagandists. They can all seem to be nice guys. Something similar can be said of some of their colleagues who are publishing fluff and stuff vs. authentic and revealing news you can use.
Of course. It is easier to attract victims through the use of proverbial honey, right? But consider anew – or for the first time – the following evidence-based quotes. These are not necessarily sequential, but all are from Strommen.
"In 2002, prior to Berkshire Hathaway's acquisition of Clayton Homes, there were 88 manufacturers scattered across the United States.38 Today, the number has fallen to less than half that.39 A report from the now-defunct Manufactured Home Merchandiser publication indicates that in 2003, Clayton was the third largest manufactured home fabricator40 in the United States, and at that time, the top twenty-five manufacturers accounted for 78% of all home production and sales.41  Today, Clayton, Skyline-Champion, and Cavco, the top three, account for some 80% market share combined.42 Clayton alone comprises about 51% of manufactured home production.43 …
The number of firms they [Clayton] and the two other industry leaders [Skyline Champion, Cavco Industries] have either acquired, merged with, or squeezed out has pushed down the total number of competitors in production-sector of the industry virtually since its inception.
In addition to potentially constituting a violation of Section 2 of the Sherman Act, this may also constitute a separate violation of Section 18 of the Clayton act, which states:
"No person engaged in commerce or in any activity affecting commerce shall acquire, directly or indirectly, the whole or any part of the stock or other share capital and no person subject to the jurisdiction of the Federal Trade Commission shall acquire the whole or any part of the assets of another person engaged also in commerce or in any activity affecting commerce, where in any line of commerce or in any activity affecting commerce in any section of the country, the effect of such acquisition may be substantially to lessen competition, or to tend to create a monopoly."53"
Read the above and the quotes that follow. Then, focus on that third italicized quote. With those in mind, read the SEC about Stegmayer, Cavco et al in the report found below. With that backdrop, aren't the fact-backed SEC claims more evidence of clear violations of the Clayton and Sherman Acts that their complaint made against various higher profile MHI personalities?
Then, return to the report linked here, which also provided the 'counter-arguments' that have been offered by MHI's various surrogates and mouthpieces.
The author of this paper submits that the MHI's conduct in obfuscation judicious decision-making by the [FHFA and HUD] constitutes a conspiracy to restrain trade under Section 1 of the Sherman Act, and by virtue of the misrepresentative nature of the conduct, should not be afforded Noerr
The [Tim Williams/21st] letter itself appears to be another clear violation of Section One of the Sherman Act, as well as Section Three of the Clayton Act, which prohibit what is colloquially called "tying." This section of the Clayton Act states in relevant part:
"It shall be unlawful for any person engaged in commerce, in the course of such commerce, to lease or make a sale or contract for the sale of goods…on the agreement, or understanding that the lessee or purchaser thereof shall not use or deal in the goods…of a competitor or competitors of the lessor or seller, where the effect of such lease, sale, or contract for sale or such condition, agreement, or understanding may be to substantially lessen competition or tend to create a monopoly in the line of commerce."71
The manufactur[ing] and lending sectors of the [manufactured home] industry are rife with potential antitrust violations, from the Sherman Act, to the Clayton Act, to potential violations of the Noerr-Pennington It is clear that the Federal Trade Commission and United States Department of Justice should investigate these companies. The American consumer can ill-afford to pretermit manufactured housing as a viable option in the midst of an affordable housing crisis.
Per the FTC, "Criminal prosecutions are typically limited to intentional and clear violations such as when competitors fix prices or rig bids. The Sherman Act imposes criminal penalties of up to $100 million for a corporation and $1 million for an individual, along with up to 10 years in prison."
Then think Moneyball and fighting to return the hope of the American Dream. The game is 'rigged.' Sure, you can win some games and lose others. But if you don't buck the system, then the rigged game will yield what all rigged games do. Those who rigged it will end up winning the lion share, while the crumbs are left for all others.
Per Oxford Languages: "the American dream" means "the ideal by which equality of opportunity is available to any American, allowing the highest aspirations and goals to be achieved." Equality of opportunity is denied when a system is rigged as manufactured housing is obviously rigged, per Strommen and a range of evidence sources ranging from MHARR, MHBA, to several of MHI's own members and their own statements. Strommen has nailed so much. The nuances that he has missed a slight by comparison to the bulk of the case that he has successfully forged.
Per Investopedia, "The American dream is the belief that anyone, regardless of where they were born or what class they were born into, can attain their own version of success in a society in which upward mobility is possible for everyone."
For millions that American Dream means the deeply held desire to be a homeowner. For others, beyond homeownership, there is a desire to have one's own business and to be able to serve the public in a fashion that allows the owner(s) of an enterprise to prosper through good service.
Our pair of publications are pro-free enterprise. But that is not quite the same as being a 'capitalist.'  Just as mobile home and manufactured homes are not synonymous terms, neither are the terms 'free enterprise and capitalism the same.
The system is rigged. But simply saying so isn't enough. That rigged system must be understood, that takes time and sound information (education). Then, that rigged system, once sufficient evidence exists, must after exposure be submitted to public officials in the form of a complaint that seeks legal redress.  That complaint can't be allowed to simply dwell in the storage memory of various computer banks, someone's cloud storage, or in dusty file cabinets. That means that after a complaint is filed, it has to be nudged.  Maximum ongoing pressure for sunlight and authentic action are needed.
The case has been made that thousands of American dreams were shattered in American manufactured housing, when business that were often long successful were upended by what Strommen and others have called apparent antitrust violations.
In the ideal, there should be multiple investigations in manufactured housing. They should occur at the state and the federal level too. Each has unique jurisdiction. They should all be pursued. Why? Because the harm done to individual businesses have a spillover effect to millions of consumers. Some of those are individuals who are living in land-lease communities that MHI members – often called "predatory" and "aggressive" by residents and media – have had once peaceful lives upended. See the "award-winning" and "proud member of MHI" "Yes! Communities" report below as a possible fresh example.
Keep in mind that when options are limited for consumers, or smaller businesses, then consolidators can get away with more bad behavior. The reasons to stop improper consolidation are many.
That said, the macro picture beyond affordable manufactured housing must not be ignored either. With that macro picture in mind, following our headlines for the week in review, is a thoughtful item from author and editor David Kupelian. That will be today's postscript. Don't miss it. It may not seem to tie together, but it absolutely is part of the broader fabric of what has gone awry in the U.S.A. We need to focus on manufactured housing, but we dare not lose sight of the big picture either. This is part of the combination of insights you simply will not find anywhere else in our profession's trade media.
With no further adieu, the headlines for the week that was from 9.12. to 9.9.19.2021
What's New and Recent on MHLivingNews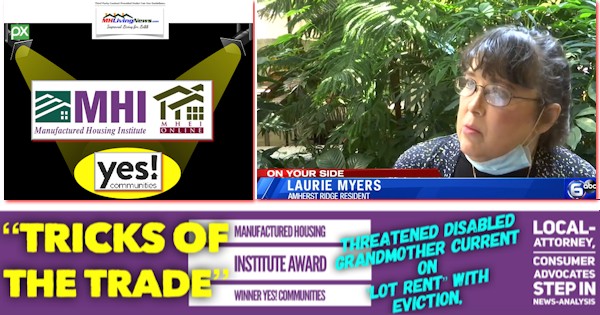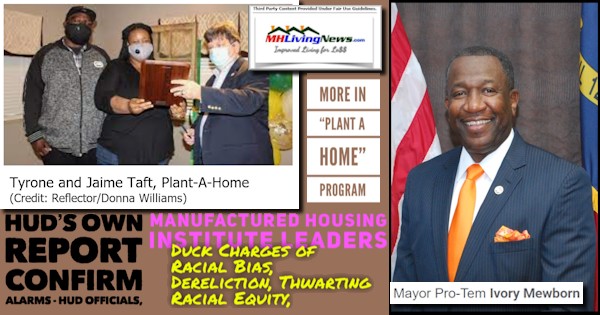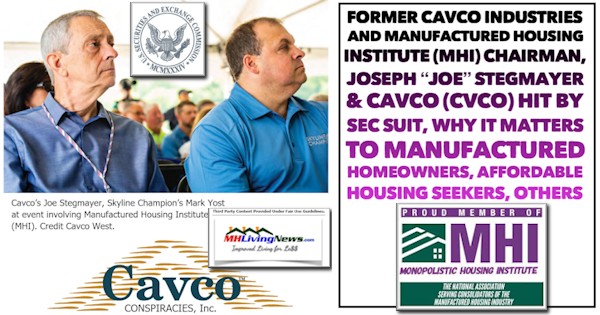 What's New from Washington, D.C. from MHARR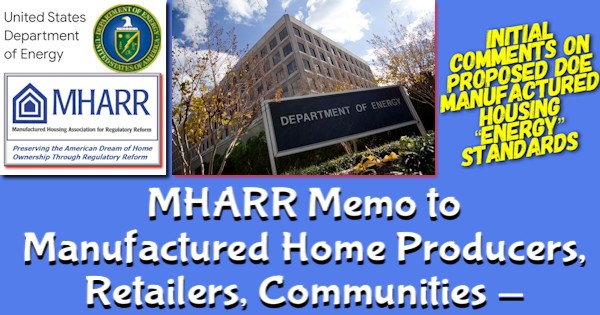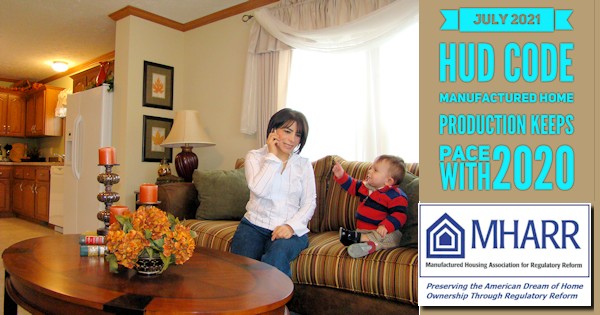 What's New on the Masthead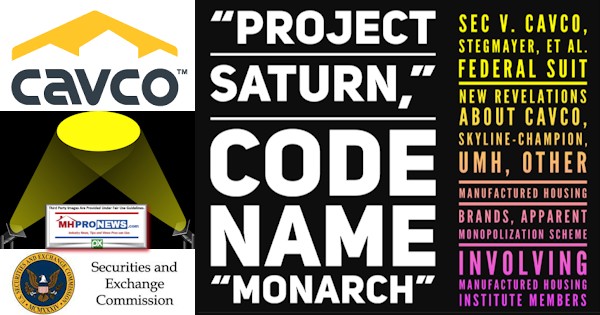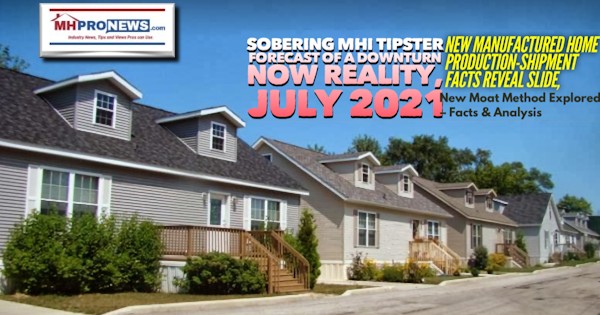 What's New on the Words of Wisdom
What's New on the Daily Business News on MHProNews
Saturday 9.18.2021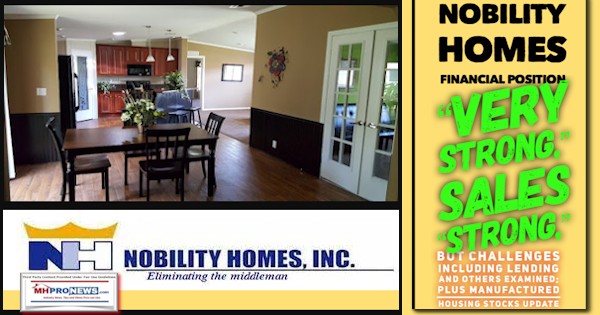 Friday 9.17.2021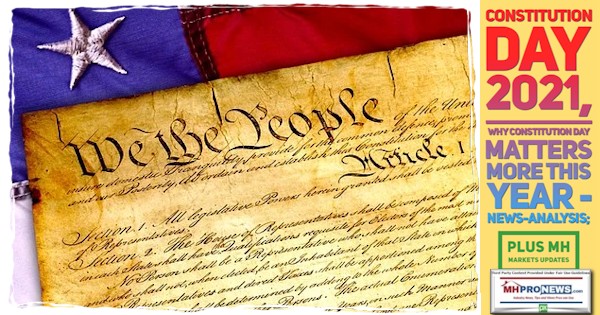 Thursday 9.16.2021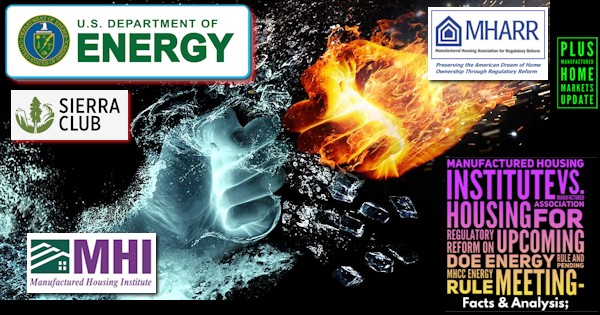 Wednesday 9.15.2021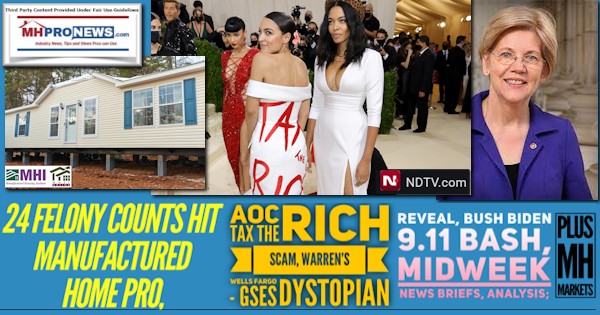 Tuesday 9.14.2021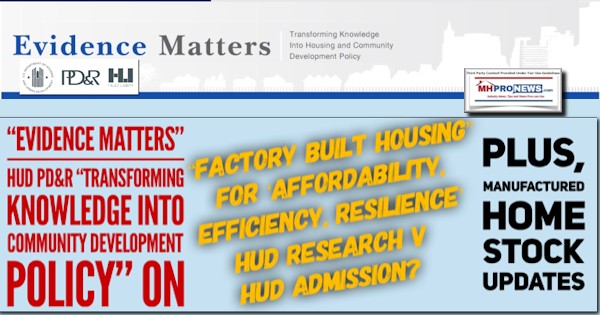 Monday 9.13.2021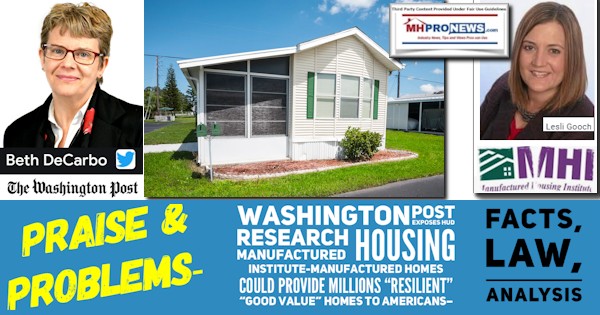 Sunday 9.12.2021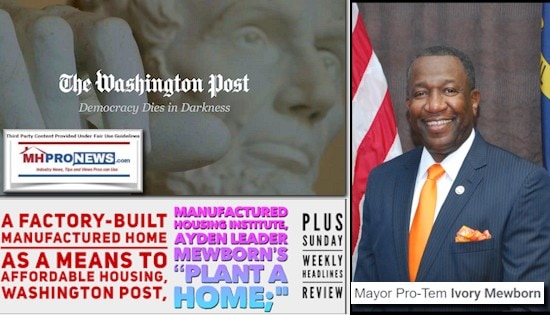 Postscript – More Moneyball, Joel Kotkin, and David Kupelian
It is helpful to keep in mind that not only manufactured housing has been, and is being hollowed out and subverted from within, so too that is occurring in other aspects of American society.  See the report by Joel Kotkin, a self-declared former Democrat and former Washington Post reporter, below which provides useful context.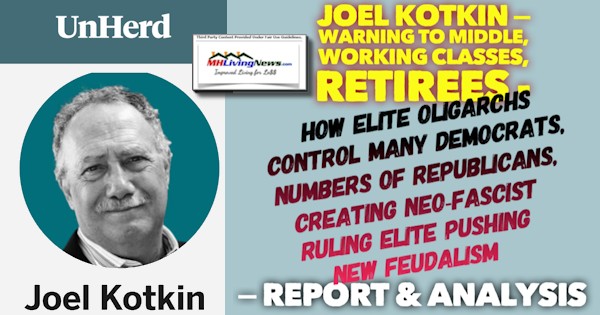 Then, consider this from author and WND editor David Kupelian, in an email to MHProNews and others show in today's postscript explains "The secret reason Gen. Milley betrayed Donald Trump." The photo/image collage blow is not in the original, but the content that follows was provided by Kupelian. 

The secret reason Gen. Milley betrayed Donald Trump
David Kupelian: Joint Chiefs chairman bought Dem narrative that Trump was a crazy, evil dictatorDear friend of WND,
As you know, the big story right now is whether Gen. Mark Milley, chairman of the Joint Chiefs of Staff, should be fired, court-martialed or even charged with treason. Milley reportedly phoned the top communist Chinese general toward the end of Trump's term as president, warning him that Trump was unstable, but that he, Milley, would be sure to let China know ahead of time if Trump was planning any kind of attack. Milley also reportedly instructed the U.S. military not to take any orders from the commander in chief, Trump, with regard to deploying nuclear weapons, unless Milley was involved. How could this happen in America where the Constitution clearly mandates civilian leadership over the military – so we don't have military coups every few years as in other nations?I'll tell you exactly how. Consider that the very same day Milley made the phone call to Gen. Li Zuocheng of the People's Liberation Army, he reportedly reached out to House Speaker Nancy Pelosi, who told him with regard to Trump: "This is bad, but who knows what he might do? He's crazy. You know he's crazy. He's been crazy for a long time."Indeed, throughout Trump's presidency the Democratic Party and its media propagandists regularly characterized Trump as not just crazy, not just racist and evil, but as another Hitler:* Joe Biden, in accepting his party's presidential nomination at the Democratic National Convention, staked his moral claim to lead the Free World on the premise that Donald Trump admires Nazis. "Close your eyes," said Biden. "Remember what you saw on television. Remember seeing those neo-Nazis and Klansmen and white supremacists coming out of a field with lighted torches, veins bulging, spewing the same anti-Semitic bile heard across Europe in the '30s. Remember the violent clash that ensued, between those spreading hate and those with the courage to stand against it. And remember what the president said when asked. He said there were, quote, very fine people on both sides. That was a wake-up call for us as a country. "In reality, what became widely known as the "Charlottesville lie" had already been refuted endlessly for three years by both the right and the left. Trump never said Nazis are "very fine people."* When Portland, Oregon's Mark O. Hatfield U.S. Courthouse was under nightly siege from violent radicals attempting to burn down the building – while full of employees – President Trump had exercised his legal right and duty to dispatch federal law enforcement agents to help secure the federal building, since Portland's police were being restrained from doing their job by the city's far-left mayor, Ted Wheeler. In response, House Speaker Nancy Pelosi said: "The use of stormtroopers under the guise of law and order is a tactic that is not appropriate to our country in any way."

"Stormtroopers." Get it? Translation: Trump is Hitler.

* House Majority Whip James Clyburn made the same Hitler comparison in a CNN interview, saying, "This president and this attorney general seem to be doing everything they possibly can to impose Gestapo activities in local communities."

* Even before Trump was elected, throughout the election year of 2016, as I documented at the time, no fewer than five different Washington Post writers likened candidate Donald Trump to Hitler – including essayist Shalom Auslander's "Don't compare Donald Trump to Adolf Hitler. It belittles Hitler" and a column by Richard Cohen, a Post political writer for five decades, headlined "Trump's Hitlerian disregard for the truth."

* "Hitlerian"? When Trump won the election and was sworn in, that's the very word MSNBC host Chris Matthews used to describe Trump's inauguration speech.

* For the next four tumultuous years, Democrat politicians and media hacks continually compared Trump to Hitler, Immigration and Customs Enforcement (ICE) officers to Nazi guards, and border detention facilities to "concentration camps" where children – in the words of socialist Rep. Alexandria Ocasio-Cortez – were "locked in cages" and forced to "drink from toilets."

I could go on and on. There are MANY other examples, including CNN anchor Don Lemon comparing Trump to Hitler on-air, Jemele Hill, longtime journalist for The Atlantic, tweeting that under the Trump administration America is "as bad as Nazi Germany," and presidential candidate and moron Beto O'Rourke comparing the U.S. under Trump to "the Third Reich."

Is this reckless or what? Consider that the only truly moral and courageous response to the real Adolf Hitler during the real Third Reich was to try to assassinate him. There were 16 known plots to assassinate Hitler, and all of the participants, who were eventually executed by the Nazis – including the beloved Lutheran pastor and theologian Dietrich Bonhoeffer, hanged for his role in the "20 July plot" – are today universally regarded as heroes and martyrs.

Yet, understanding why top Democrats and their media allies continually likened Trump to Hitler, even though the comparisons were obviously deranged, reckless and evil, is easy: If you were truly fighting a crazy and dangerous leader, let alone a genocidal monster like Hitler, almost nothing would be out of bounds for you. Essentially there would be no rules. And that's exactly how the left likes things: NO RULES.

After all, if you had lived in Nazi Germany during the Third Reich, would you have illegally stuffed the ballot box to remove Hitler from power? Of course you would; any other response would have been immoral. Would you have lied, cheated and stolen if it would have defeated Hitler and saved millions of lives? Of course you would. Anything less would have been selfish and cowardly. Lying, stealing, election fraud, and worse, all morally repugnant during normal times, would be perfectly moral in such a context, to save millions of lives. All the usual rules would be suspended.

Friends, as I pointed out recently in another one of my email messages, to understand what's REALLY going on our country today and WHY – and at the same time take a firm hold of how we can survive all of this, both personally and as a nation – it's necessary that we go beyond the everyday secular jargon of "right versus left" and "liberal versus conservative." We need to view all of these things destroying our nation through the lens of God-given, scriptural Truth. What we're witnessing today in our nation is a massive rebellion against God and His laws of life, love and liberty. Recently mega-talk-host Mark Levin said Biden is leading most "diabolical administration" and "diabolical Democratic Party" since the Civil War.

"Diabolical" means "characteristic of the Devil, or so evil as to be suggestive of the Devil."

That's right. We're dealing with evil.

You know as well as I do that, whether on a personal or societal level, we can exist in peace, harmony and prosperity only if we're honoring God, His truth and His laws. Otherwise, everything turns to dust, and in a painful and often catastrophic manner.

If I may, let me take a moment to tell you how I see WND fitting into this picture: Every person at WND – all professional journalists with decades of experience – is also a serious, committed Christian, and our chief objective, both personally and as a major news organization, is always to bear witness to the Truth, with a capital T.

Our nation is literally dying for lack of Truth. Delusion and deception reign today.

Since the beginning of the internet era, WND has played an essential role in championing Truth, in shining a bright journalistic light on the encroaching darkness. Today, that role is more important than ever, since real journalism is facing extinction in the age of Big Media propaganda and Big Tech censorship.

But there is a small remnant left, and WND is a vital part of it.

Friends, I'll make this request short and sweet. Please help keep us alive. We are always struggling to make payroll and to fend off the constant stream of new attacks, crises, misfortunes, demands and threats that are continually directed our way. Don't get me wrong; we wear this abuse as a badge of honor. As Col. Oliver North once observed about wartime service, "If you're not getting shot at, it means you're not flying over enemy territory." We know why they're doing this to us. But we still live and operate in this world, and we need to pay our bills or we cease to exist. It's that simple.

In case you didn't know, we took the trouble to do what a few other forward-thinking news organizations have done – to form a 501(c)3 organization called the WND News Center. This IRS-approved nonprofit is dedicated to promoting "independent, fearless, truthful news and analysis in an age of rapidly increasing lies and deception" and "shining a bright and honest journalistic light on today's world, including the lawless political and cultural forces that daily threaten Americans' happiness, well-being, security and freedom."

I'm asking you today to really think hard and prayerfully about all this, and then to consider making a generous tax-deductible donation to the nonprofit WND News Center.

Thank you so much for all your past support, and for helping in any way you are moved to do now.

May God bless you and yours,

David Kupelian
Vice President and Managing Editor, WND
Editor, Whistleblower magazine
Author, "The Marketing of Evil," "How Evil Works" and "The Snapping of the American Mind"
##
For those who have not seen the Biden-cited Charlottesville hoax mentioned above debunked see the report linked below. You can watch the entire video clip of what President Trump said vs. what a taken-out-of-context and twisting it comment seemed to imply. One must keep in mind that prior to his campaign, Trump was not vilified as a racist. Quite the contrary. He was shown as an example of someone who gave equal opportunity to minorities and women based upon merit.  It is Biden that has a history of ties and comments to racist's, to racial biased behavior, and political positions. Pro-Establishment media dominance obscures those realities. But repeating a lie doesn't make the lie true.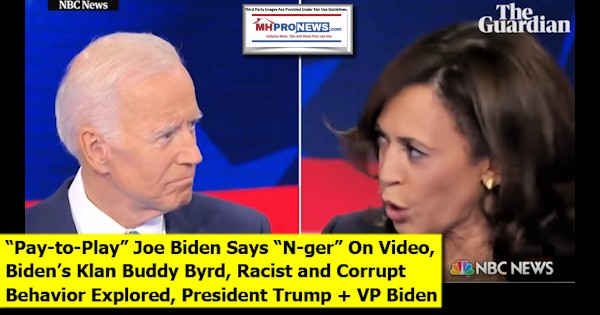 You do not have to swallow every syllable from a given source, no matter how good, to benefit from it. The principle of separating the wheat from the chaff must be applied to all. If not for readers putting up with our periodic typos or run-on sentences, we would not be the industry-leading publications we are today. That's reality.
Day-by-day, MHProNews sources and reports on insights from our own tipsters and research as well as from across the left-right divide. We have done so from early on in our business daily headline news and other items. That's necessary, right, and without hubris – smart. But in each case, we strive to focus on what Kupelian said: the truth.
The truth is what sets people free. Who says? Jesus.
That means that whatever is not true is to some degree a method of captivity. Freedom is a battle, not handed to us.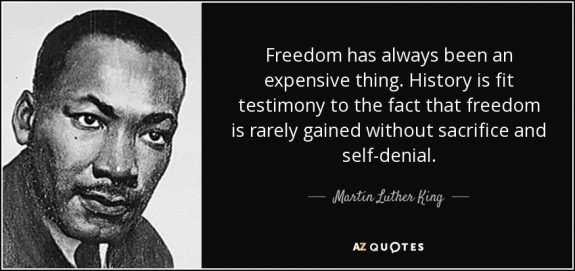 We opened with references to Moneyball and will close with it. The movie is based on a true story. Its well told, thus popular. A new system of playing baseball was put in place at certain teams, which means that the old system was replaced. That new system upended a lot of what was 'believed' about baseball. It illustrated the opening quote in that movie and in this column from Mickey Mantle: "It's unbelievable how much you don't know about the game you've been playing all your life."
The system is rigged. Yes, some companies have been so successful as to survive and to some degree, thrive. But as we have seen, our sources and reporting has been solid for some time. A tipster inside MHI told MHProNews that production would slow again, and so it has occurred. That insider tip only took weeks to be proven true.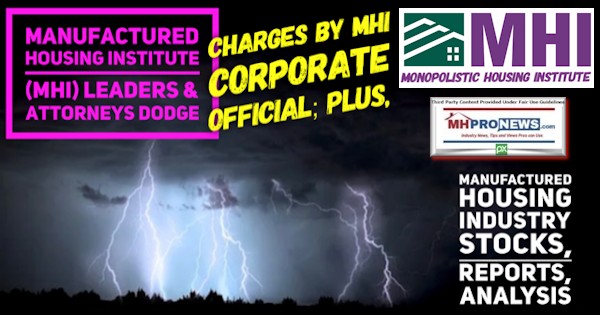 At some point, no matter how interesting a dandelion or other weed may look, if it is to be done away with, it should be carefully uprooted. Otherwise, the weeds slowly take over.
These real-life metaphors tell us what must occur in manufactured housing for the American Dream to return. Fix the core issues, and our industry will flourish. Ignore the core issues, and while some will make money, others will fail and millions that need what our profession offer will be unjustly denied.
There are honest and dishonest public officials, and those in between.
There are honest and dishonest team members at some of the high-profile consolidators of our industry. Some of them are periodic sources, and we once more thank them. We thank all of our other sources and tipsters too.
WND is not alone in 'needing support.' They merit it. We're grateful to those who have supported, and continue to support MHProNews. That in turn supports our sister site.
The foundation for the rebirth of manufactured home ownership is being laid here and at MHLivingNews. There are some associations that periodically or routinely are doing good, in the later category MHARR comes to mind, and not because they are a sponsor. We covered their news from early on and we covered MHI's too.  It took time to figure out what was right and what was wrong between the two. We had our awakening as MHI members. So, we know from first hand experience just how painful 'waking up' can be.
But to have that rebirth, the old and corrupt must be shed. It was about a decade ago when we first started publishing periodic reports calling for a new national trade group. That group should compliment MHARR, but be focused on the post-production side of the industry's members.
If we want to be successful, then there has to be a willingness to be a contrarian. To be willing to go over, under, around or through the wall. As a character in Moneyball says near the end of the movie, the first one through the wall gets bloodied. That's a badge of honor, if it has been done properly.
America wasn't given its independence. That had to be won through years of hard fought warfare.
In the earlier age of monopolies, periodically increased freedom from the power of the monopolists was earned. Senator John Sherman, whom the Sherman Antitrust Act was named after, reminds us what that is important.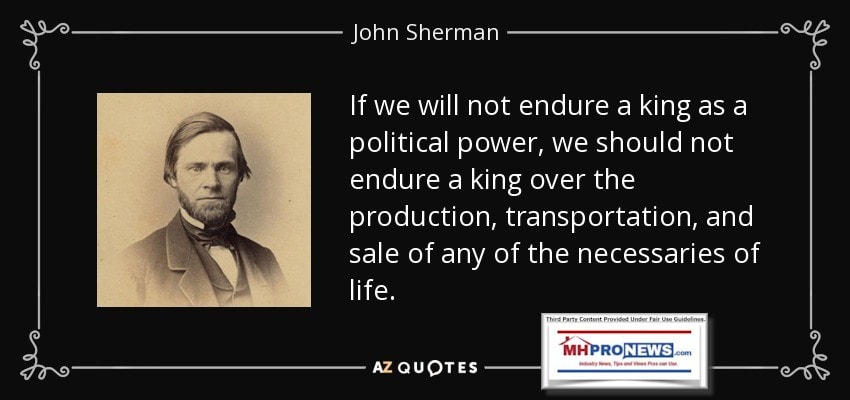 Don't just break up the monopolists. Break those colluding toward monopolization up, plus – where the law supports it – fine and/or imprison as possible. A few ten year sentences would do our industry and our nation a lot of good.
Joe Biden had a point in saying that capitalism without competition isn't capitalism. But as we've said then and since, that statement – however true it may be – can be mere window dressing. The sentiment for antitrust is growing in America. The time to break up the monopolization of the manufactured housing industry is now. Through tips, documents, insider insights, by using our services, or whatever means you can, join us in this fight to free "We the People" to give millions more opportunities to fulfill the American Dream.
##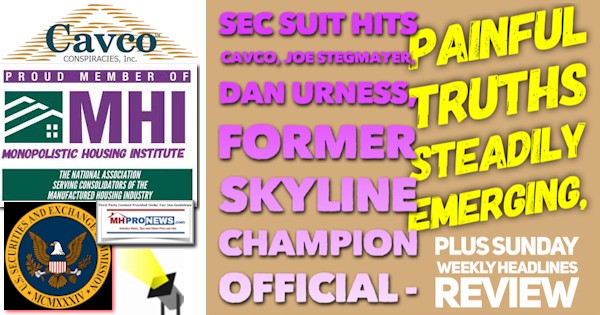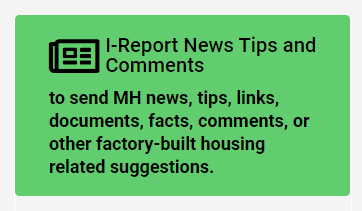 Our thanks to you, our sources, and sponsors for making and keeping us the runaway number one source for authentic "News through the lens of manufactured homes and factory-built housing" © where "We Provide, You Decide." © ## (Affordable housing, manufactured homes, reports, fact-checks, analysis, and commentary. Third-party images or content are provided under fair use guidelines for media.) (See Related Reports, further below. Text/image boxes often are hot-linked to other reports that can be access by clicking on them.)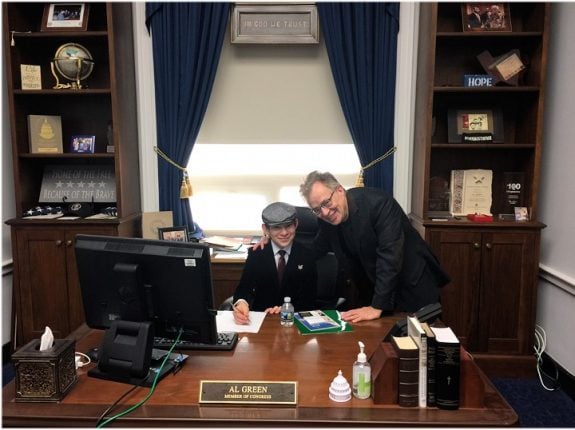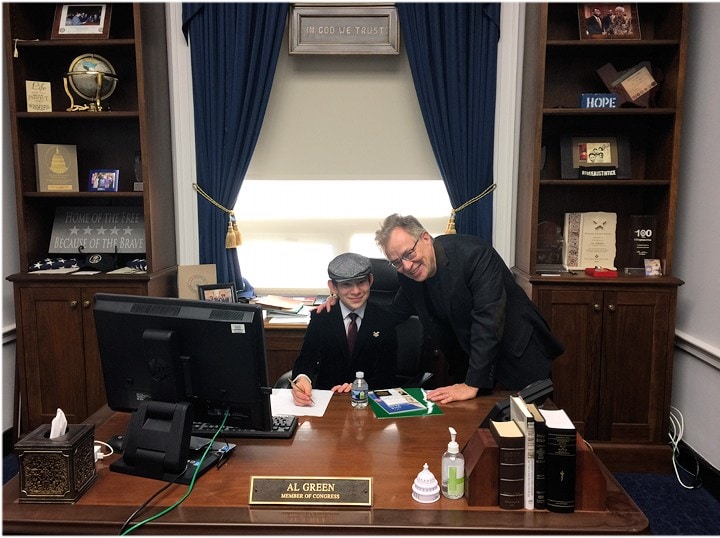 By L.A. "Tony" Kovach – for MHProNews.com.
Tony earned a journalism scholarship and earned numerous awards in history and in manufactured housing.
For example, he earned the prestigious Lottinville Award in history from the University of Oklahoma, where he studied history and business management. He's a managing member and co-founder of LifeStyle Factory Homes, LLC, the parent company to MHProNews, and MHLivingNews.com.
This article reflects the LLC's and/or the writer's position, and may or may not reflect the views of sponsors or supporters.
Connect on LinkedIn: http://www.linkedin.com/in/latonykovach
Related References:
The text/image boxes below are linked to other reports, which can be accessed by clicking on them.