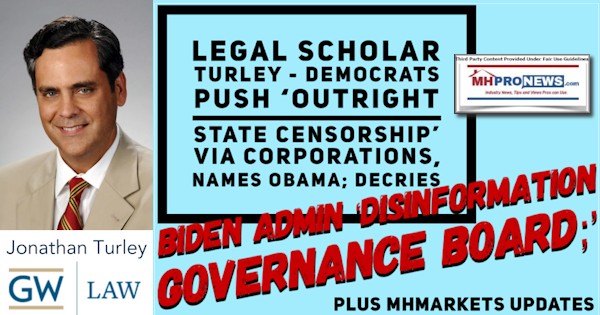 "It's the economy, stupid" was the famous quip from Democratic strategist James Carville who helped secure William "Bill" Clinton (D) the presidency in 1992. Well, markets dropped sharply on Friday amid more troubling economic news. Inflation is soaring. As a report linked below on MHLivingNews reflects, foreclosures are reportedly set to surge. Several recent reports and surveys say renters are losing hope on becoming homeowners. Polling for Biden and Democrats have suffered as a result. Against that backdrop, and with the Elon Musk-Twitter deal and the announcement this week of a Biden Administration created "Disinformation Governance Board" as part of the Department of Homeland Security in mind, legal scholar Jonathan Turley, J.D., a professional who has served both Democrats and Republicans alike, issued a series of tweets. These warn of Democrats advocating 'outright state censorship' often carried out via corporations.
Wikipedia points out that Jonathan Turley has served both Democrats and Republicans in public office. Turley is the "Shapiro Professor of Public Interest Law" at the "George Washington University Law School." Constitutional law, criminal law, and legal theory are among his fields of expertise.
WND
Jonathan Turley: Democrats' 'final line of defense' is 'outright state censorship'
Party is 'finally being honest'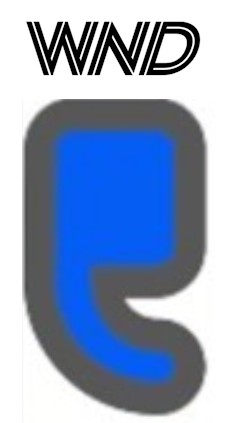 By Bob Unruh
Published April 29, 2022 at 12:16pm
For years Twitter has been a liberal stronghold. Leftist views were promoted and publicized, while conservative thought sometimes was … not there.
That was a good example of free thought, free speech and free enterprise, leftists praised.
But now that Elon Musk has announced his purchase of the company, with intent to take it private and possibly restore "free speech," liberals are aghast.
Hypocritically, according to law professor, legal analyst and popular commentator Jonathan Turley.
He pointed out in a column that Musk's plans prompted Sen. Elizabeth Warren, D-Mass., to warn free speech values on social media now threatens Democracy itself.
And Barack Obama? He declared "regulation has to be part of the answer" to the leftist claim that "disinformation" is warping the nation.
Turley noted that progressives now "have adopted a dangerous shift in their strategy of calling for corporations to censor speech."
"Obama has never been viewed as an ally on free speech by those of us who have been attacked for our 'absolutist' views. Moreover, calling for censorship as a free speech absolutist is like claiming to be a vegetarian while calling for mandatory meat consumption," Turley charged.
"Obama favors free speech only if it does not include disinformation, including what he considers to be 'lies, conspiracy theories, junk science, quackery, racist tracts and misogynist screeds.'"
He noted that the First Amendment technically does not control private corporations like Twitter and Facebook, which have been used by liberals to "circumvent constitutional bans on censorship."
But now, with Twitter in the hands of Musk, they are alarmed, he explained.
"Democrats are falling back to their final line of defense – and finally being honest about their past use of corporate surrogates," he said. "They are now calling for outright state censorship."
He pointed out Hillary Clinton, as she often does, "stripped away any niceties or nuance," by calling for the European Union to pass a massive censorship measure.
"Clinton's call for censoring disinformation was breathtakingly hypocritical. President Obama was briefed by his CIA Director John Brennan on 'alleged approval by Hillary Clinton on July 26, 2016 of a proposal from one of her foreign policy advisors to vilify Donald Trump by stirring up a scandal claiming interference by Russian security services.' The intelligence suggested it was 'a means of distracting the public from her use of a private email server,'" he explained.
"Moreover, her call for censorship came just weeks after special counsel John Durham offered more details about the accusation that her campaign manufactured a false Russian collusion theory," he wrote.
He said under the EU plan, "users will be empowered to report illegal content online and online platforms will have to act quickly," and that would include speech that someone labels "disinformation" and also "incitement."
He said the progressive campaigners now have come full circle, advocating for government to censor what previously Democrats relied on corporations to censor.
He also went on social media with his message:
Biden's new Disinformation Governance Board is a telling replacement for the corporate censorship system. https://t.co/enjVzUqirS Now Clinton is looking to the Europeans to censor social media while Biden is turning to a type of Ministry of Truth. https://t.co/oxcOiJes3U

— Jonathan Turley (@JonathanTurley) April 28, 2022
…Homeland Security already has a public relations staff that answers questions as well as dozens of offices that release public information. Yet, Secretary Mayorkas wants an actual Disinformation Governance Board to put an imprimatur on what is truth and what is false.

— Jonathan Turley (@JonathanTurley) April 28, 2022
…On final note, it may be impossible to come up with a more Orwellian title other than the Ministry of Truth. Whoever decided to combine Disinformation with Governance wins the 2022 Doublespeak award.

— Jonathan Turley (@JonathanTurley) April 28, 2022
COMMENTARY FREE SPEECH
Biden's Ministry of Truth
David Harsanyi looks at qualifications of woman leading 'Disinformation Governance Board'
By David Harsanyi
Published April 28, 2022 at 7:03pm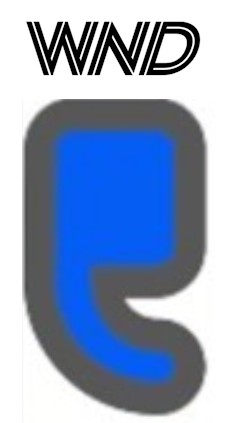 A federal speech czar? Just as the Founders imagined it, no doubt.
Earlier this week, Department of Homeland Security Secretary Alejandro Mayorkas told Congress that his agency is creating a "Disinformation Governance Board" to combat "misinformation" coming from Russia as we near this year's midterm elections. The Biden administration's new Committee on Public Information will be led by Nina Jankowicz, "a disinformation fellow" who, perfectly enough, comes to the administration from a think tank named after Woodrow Wilson. Like Wilson, Mayorkas, himself a font of untruths, does not explain under what constitutional power he proposes to oversee speech.
It gets tedious to point this out, but you can vividly imagine the thermonuclear meltdown the country would be (rightly) subjected to if a Republican president assembled a government panel tasked with weeding out "disinformation." To our technocrats' dismay, this isn't Europe, where the state can dictate allowable speech and sometimes arrests those who don't abide. Here, citizens are the ones who call out the state for peddling misinformation, not the other way around.
The pro-censorship left, which is to say the vast majority of contemporary Democrats, now have Barack Obama on board as well. The one-time neoliberal champion of free speech – a freedom he employed aggressively to mislead the American people when it served his partisan interests – alleged during a recent Stanford University speech that "people are dying" from misinformation. And, you know, if censorship can save one life …
Indeed, these arbiters of truth not only happen to be some of the same people who ran around repeating ludicrous conspiracies about foreign interference for five years; they're also the same people who used the menace of "Russian disinformation" to lie and suppress news that undermined their electoral prospects, as they did with the Hunter Biden laptop story. (That crew, you'll be surprised to learn, includes Czarina Jankowicz.)
Setting aside such a cynical use of "disinformation," are we really supposed to believe that an administration that tells us with a straight face that a $3.5 trillion spending bill "costs zero dollars" or that showing an ID is tantamount to Jim Crow 2.0 or that your sex relies entirely on your perception is going to sort out the accuracy of rhetoric? Jankowicz was hired by a man who for the past 50 years has been one of our most entertaining fabulists.
Most tech companies do not offer unencumbered free-association rights. They spend tens of millions each year in Washington rent-seeking and lobbying for favorable regulations and are highly susceptible to state intimidation and threats. Recall that press secretary Jen Psaki informed the media not long ago that the White House was "flagging problematic posts for Facebook that spread disinformation." Or that White House Communications Director Kate Bedingfield was arguing that social media companies "should be held accountable" for the ideas of those who use their platforms. Or U.S. Surgeon General Vivek Murthy saying "we" must "root out" misleading speech. What government claims is a conspiracy theory can be a plausible possibility, as we learned when Facebook, at the behest of government officials, banned stories on the Chinese origins of COVID.
While the state putting an imprimatur on "truth" is dangerous to freedom, it is also laughable in practice. As a person passing judgment on truth, Jankowicz has shown to be completely inadequate for the job. From treating the Steele dossier (Russian misinformation, as it turns out) as fact (not to mention getting the basics about the story wrong) to repeatedly using her position as disinformation "expert" to dismiss the Hunter Biden story as a "Kremlin" concoction, she is no better, it seems, than the average leftist partisan on CNN.
Of course, getting to the truth is not the point of all this. It is by any liberal ideal of open discourse preferable to allow lies to seep into the information stream than to allow a panel nomenklatura to start dictating the veracity of what we read and hear. First, and foremost, because it's authoritarian. Second, because those who take the job can't be trusted." ##
The new report on MHLivingNews linked below sets additional context to these topics, as do the other linked reports.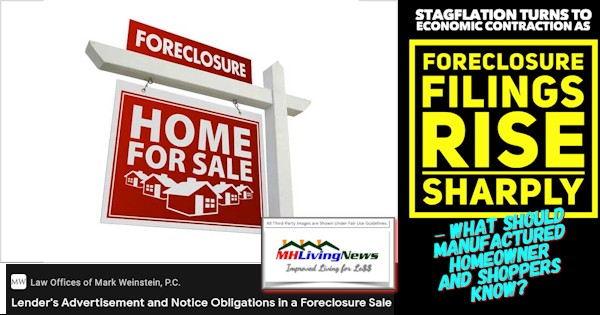 Examining Elon Musk Deal for Twitter, CNN+ Meltdown/Meaning, Impacts of Media/Information Flow on Politics, Business, American Living; plus MHVille Market Updates
'Invasion USA' – Some Democrats Join Republicans, Hoping Block of Biden Border Plan; CEO Fred Smith Says Data Clear, Biden 'Build Back Better' Bill Could Have More than Doubled U.S. Inflation
As White House, DOE, Manufactured Housing Institute (MHI) Push for What MHARR Says is Costly, Unnecessary MH Energy Standards, CBS Poll Results Should Be Considered; plus MHVille Markets Update
Biden White House Manufactured Housing Task Force Hit by MHARR-Fails Minorities, Lower Income Home Seekers – Democratic Letter on Manufactured Housing 'Enhanced Preemption;' plus MHVille Markets
Manufactured Housing Insiders on Controversial Manufactured Home Production 'Backlogs' Issue, MHCommunity Rental Concerns Raised; plus MHVille Market Updates
The Calm Before the Next Manufactured Housing Industry Storm? New Facts and Viewpoints; plus Sunday Weekly MHVille Headlines Review 
Next up is our daily business news recap of yesterday evening's market report, related left-right headlines, and manufactured housing connected equities.
The Business Daily Manufactured Home Industry Connected Stock Market Updates.  Plus, Market Moving Left leaning CNN and Right-leaning (Newsmax) Headlines Snapshot. While the layout of this daily business report has been evolving over time, several elements of the basic concepts used previously are still the same. For instance. The headlines that follow below can be reviewed at a glance to save time while providing insights across the left-right media divide. Additionally, those headlines often provide clues as to possible 'market-moving' news items.
Market Indicator Closing Summaries – Yahoo Finance Closing Tickers on MHProNews…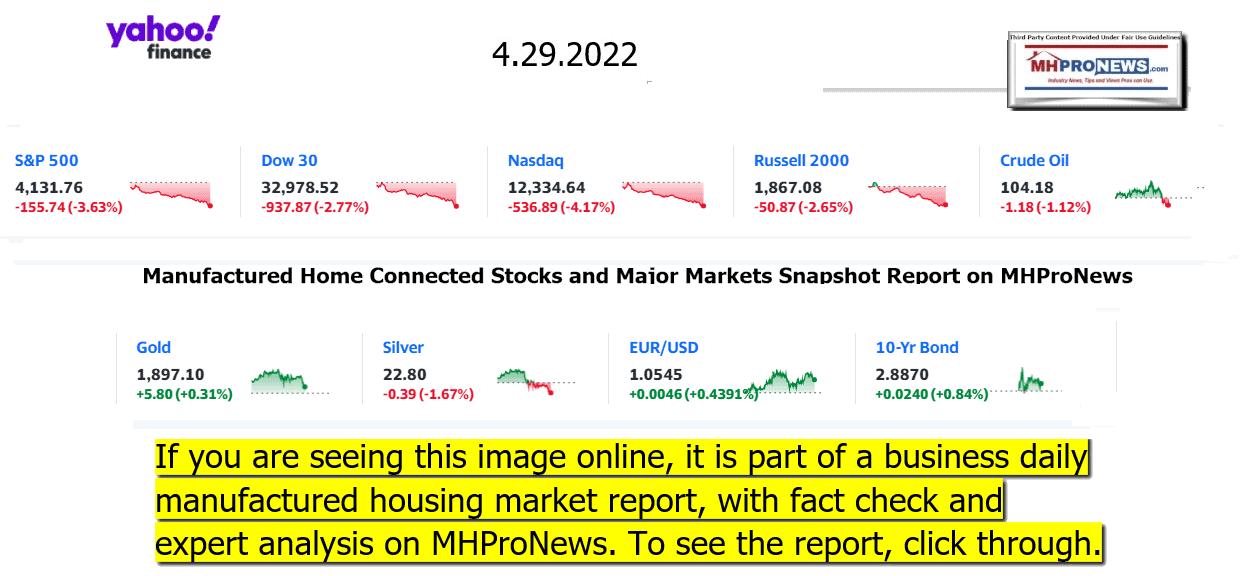 Headlines from left-of-center CNN Business – from the evening of 4.29.2022
Ruble gains ground
Russian ruble banknotes lie on a table in February 2022.
Putin keeps the currency surging as Russia makes 11th-hour effort to avoid default
Elon Musk sells $8.5 billion worth of Tesla shares
The Fed's favorite inflation measure hit a fresh 40-year high
ExxonMobil took a $3.4 billion hit for exiting Russia. Its profit still soared
Mark Zuckerberg got $11.5 billion richer today
Apple warns of serious supply headwinds in China
Apple loses top spot in China as smartphone sales slump
Amazon stock plunges as company reports nearly $4 billion loss
Much of Europe is facing stagflation. France is already there
How to get a reference when you're new to the job market
7 things you're wasting money on
'Puts me on the street': The impact of surging rent across the US
Private astronaut just back from space station describes interactions with Russian cosmonauts
After a two year hiatus, DC seizes on a chance to reconnect at the flashy White House Correspondents' Dinner
Warren Buffett (L), CEO of Berkshire Hathaway, and Vice Chairman Charlie Munger attend the 2019 annual shareholders meeting in Omaha, Nebraska, May 3, 2019.
Warren Buffett fans have plenty to cheer this weekend
Close up bookkeeper or financial inspector hands making report, calculating. Home finances, investment, economy, saving money or insurance concept
Recession fears are mounting. Here's how to protect your money
The Apple Park campus stands in this aerial photograph taken above Cupertino, California, U.S., on Wednesday, Oct. 23, 2019.
Apple employees demand more flexibility from company as three-day office return looms
BOOZY NEWS
Beginning in May, Anheuser-Busch is bringing Ukraine's most popular beer, Chernigivske, to the United States with proceeds benefiting humanitarian relief in the war-torn country.
Anheuser-Busch will brew a Ukrainian beer in the United States
Whisky could soon help fuel your car
Budweiser brewer selling stake in 11 Russian breweries
Importers say vodka boycotts won't punish Putin
Budweiser's slogan wasn't always the 'King of Beers'
RIDE SHARES
"Robotaxi" autonomous vehicles by Baidu Apollo drive at the Baidu Apollo Park in Beijing on April 22, 2022. (Photo by Noel Celis / AFP) (Photo by NOEL CELIS/AFP via Getty Images)
People in Beijing can now book a taxi with no one at the wheel
Uber and Lyft will no longer require masks in US
Uber strikes a deal to list New York City taxis on its app
Lyft, like Uber, plans to add a fuel surcharge
Uber and Hertz CEOs discuss Tesla partnership
Headlines from right-of-center Newsmax 4.29.2022
DeSantis: Push for Student Loan Forgiveness 'Wrong'
As President Joe Biden considers some type of student loan forgiveness, Florida Republican Gov. Ron DeSantis called the idea of making blue collar workers pay off someone else's higher education debt "wrong." [Full Story]
Russian Invasion of Ukraine
Zelenskyy Says Peace Talks Near Collapse as Battle Rages in East
Ukraine Cracks Down on 'Traitors' Helping Russian Troops
Senior US Defense Official Brushes Off Russian Nuclear Rhetoric
Marine Vet Killed Fighting Alongside Ukrainian Forces
Report: Putin Will 'Declare War' on Ukraine
Russian Submarine Strikes Ukraine With Cruise Missiles: Defense Ministry
Russia Makes Last-Gasp Dollar Bond Payments in Bid to Avoid Default
Norway Shuts Borders, Ports to Russian Goods
Russia Not Decided on Whether Putin Will Attend G20 in Person: Kremlin
Blinken: US Would Support Sweden, Finland Joining NATO
House Passes Military Lend-lease Bill to Speed Ukraine Aid
More Russian Invasion of Ukraine
Newsmax TV
Norman: Mayorkas a 'Pathological Liar' During Testimony | video
JD Vance: Mandel's Ohio Attack Ads Funded by Anti-Trump Groups | video
Bill Barr: Not Enough Fraud to Turn Election | video
Virginia Lt. Gov. Sears: Youngkin Achieved Much in First 100 Days | video
Mike Johnson: Mayorkas 'Evasive Witness' in Hearings | video
Paul: Border Broken Because of Biden's 'Attitude' | video
Buck: GOP 'Cavalry' Can Save Border If They Sweep Midterms | video
Mast: Biden 'Doing Everything Possible' to Make Energy Bills Go Up | video
George P. Bush: Southern Border 'Out of Control' | video
More Newsmax TV
Newsfront
Trump Swears He Has No Records for NY Probe
In a sworn affidavit, former President Donald Trump says he is not aware of any records in his possession that should be turned over to the New York state attorney general probing his business practices…. [Full Story]
Inflation Gauge Surges 6.6%, a 40-Year High
An inflation gauge closely tracked by the Federal Reserve jumped 6.6% [Full Story]
Related
US Economy Shrinks as GDP Declines by 1.4%
California Residents Asked to Conserve Water During 'Unprecedented' Drought
Georgia Member of Oath Keepers Pleads Guilty in Jan. 6 Case
A member of the Georgia chapter of the Oath Keepers militia group has [Full Story]
DeSantis Promises Constitutional Carry Gun Law in Florida
Florida Gov. Ron DeSantis is vowing to sign a constitutional carry [Full Story]
This Economist Says US Inflation Is Much Higher Than Claimed
While the federal government tries to tamp down fears and frustration [Full Story] | Platinum Article
Fauci: US Likely to Determine Next COVID Booster Type by Summer
Scientists and health officials by this summer should have a better [Full Story]
Democrats Urge Pelosi to Accept Gas Tax Holiday Proposal
House Speaker Nancy Pelosi, D-Calif., is getting pushback from fellow [Full Story]
Rasmussen: Most Americans Think Musk Will Improve Twitter
The majority of Americans thinkElon Musks purchase of Twitter will [Full Story]
DeSantis Calls Push for Student Loan Forgiveness 'Wrong'
As President Joe Biden considers some type of student loan [Full Story]
Pentagon's Kirby: Putin 'Absolutely' Shouldn't Be Invited to G-20 Summit
Russian President Vladimir Putin absolutely shouldnt be invited to [Full Story]
Sanders Blasts Sens. Manchin, Sinema
Bernie Sanders, I-Vt. says Sens. Joe Manchin, D-W.Va., and [Full Story]
Tennis Legend Boris Becker Jailed in Bankruptcy Case
Former tennis star Boris Becker was on Friday jailed for two and a [Full Story]
Tulsi Gabbard: Disinformation Board Makes Biden Administration 'Dictatorship'
Former Rep. Tulsi Gabbard, D-Hawaii, slammed the Biden administration [Full Story]
Musk Told Banks He'll Rein in Twitter Pay, Monetize Tweets
Elon Musk told banks that agreed to help fund his $44 billion [Full Story]
Amazon Results and Outlook Nosedive as Warehouse, Fuel Costs Soar
com Inc delivered a disappointing quarter and outlook on [Full Story]
Related
After Blockbuster Quarter, Apple Predicts $8B Hit Ahead
Family of Filmmaker Killed on 'Rust' Set Demands Sheriff Take Down Shooting Video
The family of "Rust" cinematographer Halyna Hutchins is demanding [Full Story]
Grassley, Johnson Push DARPA on DNC Hack
Chuck Grassley of Iowa and Ron Johnson of Wisconsin this week [Full Story]
FDA Will Review Pfizer, Moderna Requests for COVID Vaccines in Young Kids in June
An advisory panel of experts to the U.S. drug regulator will meet in [Full Story]
Trump: Release Text Messages to Obama Chief of Staff
Former President Donald Trump called for the release of all text [Full Story]
Musk Sells Tesla Shares Worth $8.5 Billion, Says No More Sales Planned
Tesla Inc. Chief Executive Officer Elon Musk sold $8.5 billion worth [Full Story]
Bill Clinton Defends His Administration's Russia Policy
Former President Bill Clinton took aim at critics who say his [Full Story]
Senate Dems Reserve $33M in Ad Spots
Senate Dems Reserve $33M in Ad Spots
The Democratic Senatorial Campaign Committee is reserving $33 million [Full Story]
US Pushing EU to Avoid Oil Embargo Steps That Keep Prices High
Germany says it's ready to stop buying Russian oil, potentially [Full Story]
How US Brokered Trevor Reed's Release From Russia
The worst possible moment for bringing Trevor Reed home turned out to [Full Story]
NFL Draft: Lion Honors WWII Vet; Travon Walker No. 1
Aidan Hutchinson carried out a sweet surprise for his mother on draft [Full Story]
Iran Deal Hangs on Terrorist Group Designation
Talks for a new Iran nuclear deal have stalled, sending it to the [Full Story]
Ex-NATO Commander: West Must Prepare for Worst Case, 'War With Russia'
Former Deputy Supreme Allied Commander Europe Richard Shirreff told [Full Story]
DeSantis' Office: Florida Taxpayers 'Not on the Hook' for Disney's Debt
Amid concerns Florida taxpayers might have to bear the cost of [Full Story]
Oklahoma House Sends Texas-Style Abortion Law to Governor
The Oklahoma House gave final approval Thursday to a Texas-style [Full Story]
'Appalling': Parental Rights Groups Fire Back at Biden on Education
Amid an ongoing political battle over parental rights in education, [Full Story]
New Military Grade Telescope Lets You See for Miles
Starscope
More Newsfront
Finance
Big Fed Rate Hikes Ahead, Amid Early Signs Hot Inflation Is Peaking
S. Federal Reserve policymakers look set to deliver a series of aggressive interest rate hikes at least until the summer to deal with hot inflation and surging labor costs, even as two reports Friday showed tentative signs both may be cresting…. [Full Story]
Lauren Fix, The Car Coach: BEWARE: Gas Thieves Are Targeting Your Car
Flash Mob Disrupts HSBC Chairman Speech With ABBA Rendition
Deutsche Bank Office Searched in Money Laundering Probe
Trevor Gerszt: Want to Buy Gold and Silver? Now May Be Your Chance
More Finance
Health
Moderna Asks FDA for Authorization of COVID Shot for Kids Under 6
Moderna on Thursday asked U.S. regulators to authorize low doses of its COVID-19 vaccine for children younger than 6, a long-awaited move toward potentially opening shots for millions of tots by summer. Frustrated families are waiting impatiently for a chance to protect the…… [Full Story]
Teen Brain Naturally Tunes Out Mom's Voice, According to Science
Adding Just One Extra Serving of Fruits and Veggies a Day Boosts Mental Health
Donating a Kidney is Safe, According to New Data
Studies: Low Use of COVID Treatments, Mental Health Issues in Kids Rose
MHProNews has pioneered in our profession several reporting elements that keep our regular and attentive readers as arguably the best informed in the manufactured housing industry. Among the items shared after 'every business day' (when markets are open) is our left-right headline recap summary. At a glance in two to three minutes, key 'market moving' news items are covered from left-of-center CNN Business and right-of-center Newsmax. "We Provide, You Decide." © Additionally, MHProNews provides expert commentary and analysis on the issues that others can't or won't cover that help explain why manufactured housing has been underperforming during the Berkshire era while an affordable housing crisis and hundreds of thousands of homeless in America rages on. These are "Industry News, Tips, and Views Pros Can Use" © features and others made and kept us the runaway #1 in manufactured housing trade publisher for a dozen years and counting.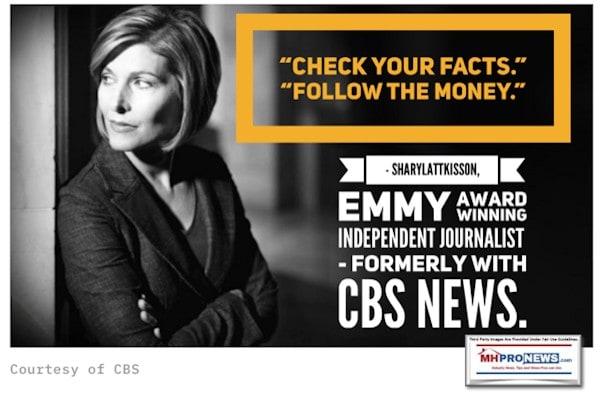 Manufactured Housing Industry Investments Connected Equities Closing Tickers
Some of these firms invest in manufactured housing, or are otherwise connected, but may do other forms of investing or business activities too.
NOTE: The chart below includes the Canadian stock, ECN, which purchased Triad Financial Services, a manufactured home industry lender
NOTE: Drew changed its name and trading symbol at the end of 2016 to Lippert (LCII).
NOTE: Deer Valley was largely taken private, say company insiders in a message to MHProNews on 12.15.2020, but there are still some outstanding shares of  the stock from the days when it was a publicly traded firm.  Thus, there is still periodic activity on DVLY.
Manufactured Home Communities (a.k.a. 'Mobile Home Parks' – SIC) – Exploring UMH Properties; Fellow Manufactured Housing Institute Member Yes! Communities Suits and Settlements; plus MH Markets Updates
Clayton-21st Storm Watch – Sinatra's Summer Wind Blows Early? – Manufactured Housing Moat Breach – Manufactured Home Values Increasing Faster than Site-Built – Case for Something New in 2022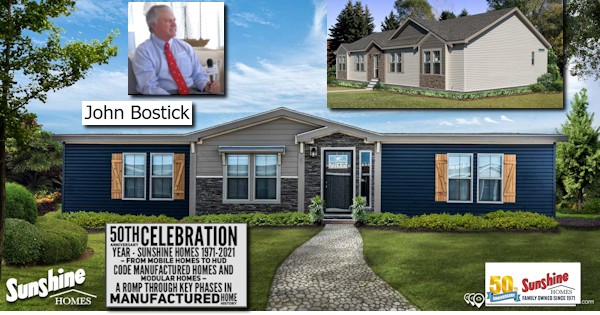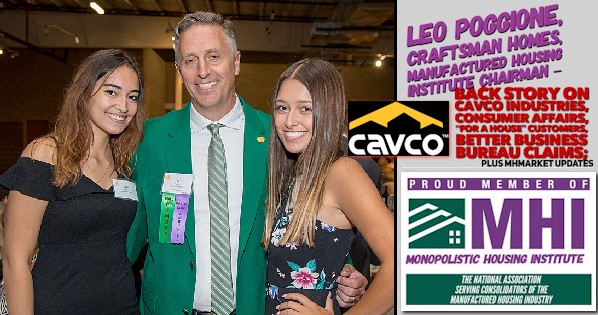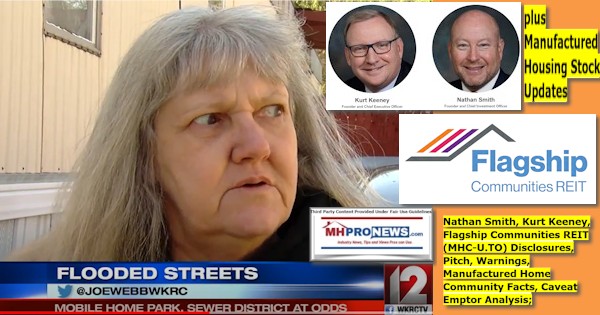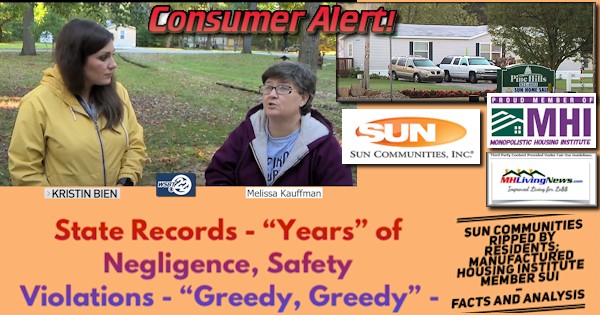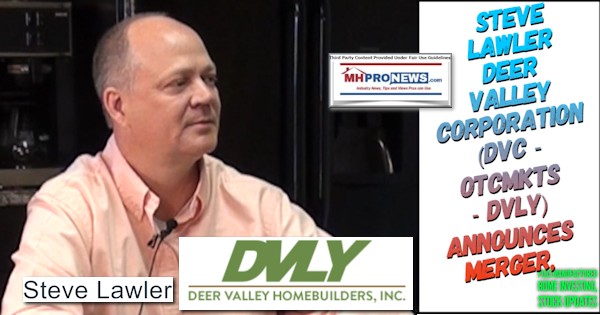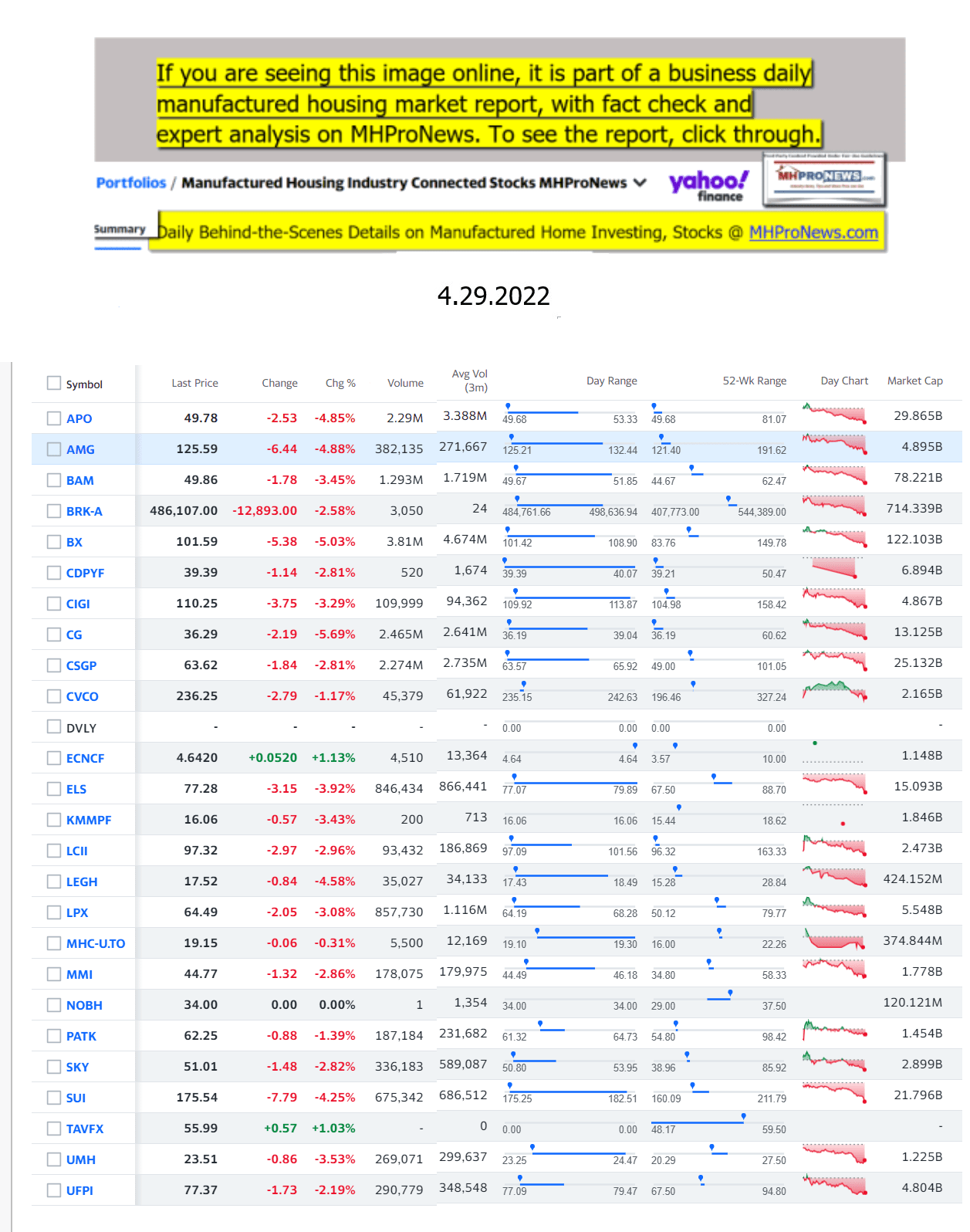 2022

…

Berkshire Hathaway is the parent company to Clayton Homes, 21st Mortgage, Vanderbilt Mortgage and other factory-built housing industry suppliers.


·

LCI Industries, Patrick, UFPI, and LP each are suppliers to the manufactured housing industry, among others.




·

AMG, CG, and TAVFX have investments in manufactured housing related businesses.

For

insights from third-parties and clients about our publisher

, click here.


Enjoy these 'blast from the past' comments.

MHProNews. MHProNews – previously a.k.a. MHMSM.com – has celebrated our 11th year of publishing and have completed over a dozen years of serving the industry as the runaway most-read trade media.
Sample Kudos over the years…
It is now 12+ years and counting…
Learn more about our evolutionary journey as the industry's leading trade media, at the report linked below.
· For expert manufactured housing business development or other professional services, click here.
· To sign up in seconds for our industry leading emailed headline news updates, click here.

Disclosure. MHProNews holds no positions in the stocks in this report.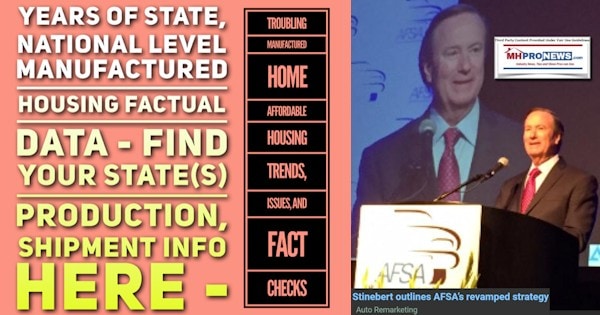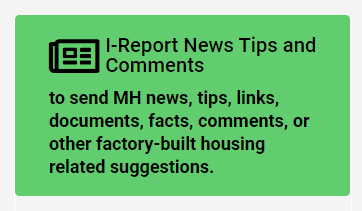 That's a wrap on this installment of "News Through the Lens of Manufactured Homes and Factory-Built Housing" © where "We Provide, You Decide." © (Affordable housing, manufactured homes, stock, investing, data, metrics, reports, fact-checks, analysis, and commentary. Third-party images or content are provided under fair use guidelines for media.) (See Related Reports, further below. Text/image boxes often are hot-linked to other reports that can be access by clicking on them.)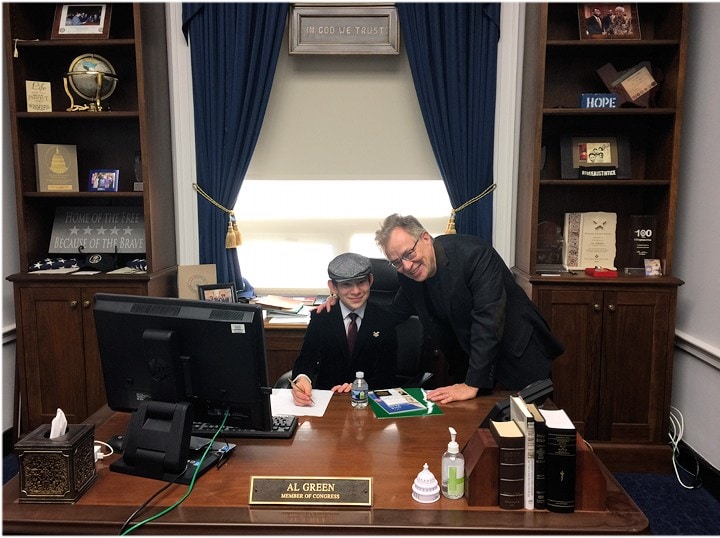 By L.A. "Tony" Kovach – for MHProNews.
Tony earned a journalism scholarship along with numerous awards in history. There have been several awards and honors and also recognition in manufactured housing. For example, he earned the prestigious Lottinville Award in history from the University of Oklahoma, where he studied history and business management. He's a managing member and co-founder of LifeStyle Factory Homes, LLC, the parent company to MHProNews, and MHLivingNews.com. This article reflects the LLC's and/or the writer's position and may or may not reflect the views of sponsors or supporters.