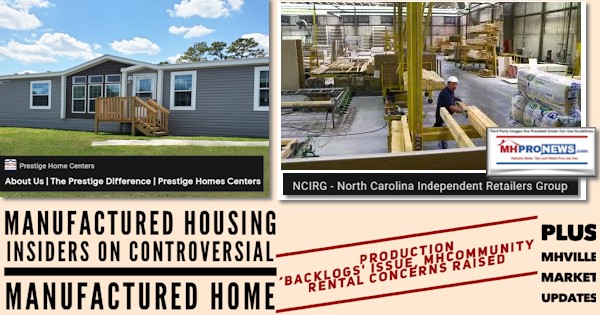 A text message came into MHProNews that began the following probe into what is occurring on the hot-button topic of manufactured housing backlogs. MHLivingNews hears from consumers who are often upset by long delays in orders, something which wasn't common just two years ago. MHProNews periodically hears from retail sellers of HUD Code manufactured homes that say they too are frustrated by the longer delivery times compared to just two years ago. One of the oddities that bears exploring is that production – while up from two years ago – is not up astronomically, at least based upon official production/shipment data obtained from HUD's official totals as reported by the Manufactured Housing Association for Regulatory Reform (MHARR).
"Lately production has outpaced new orders.  So, the backlog has diminished somewhat." So said a high-level executive to MHProNews when asked about the issue of long backlogs reported by manufactured housing factory-builders. That exec is with a well-known Manufactured Housing Institute (MHI) member production brand.
This was another emailed statement on the backlogs issue.
"Tony [@MHProNews],
I think the backlogs have had a lot of fluff in them for almost two years. I see signs of stress on them such as inventory at retail increasing. Nobody is really ordering homes anymore, they are ordering based on previous sales and line spots are being allocated. It's like dominoes falling when the first retailer doesn't take their first home. Please keep my name off any article.
Thanks…"
That comment came from a senior source with a HUD Code manufactured home producing company with multiple locations. Note typos are in the original in all quoted comments. With that backdrop, what started this probe by MHProNews was a message that raised the question as a follow-up to a different manufactured housing industry topic: "Also it looks like manufacturers backlogs may be getting ready to start falling rapidly?"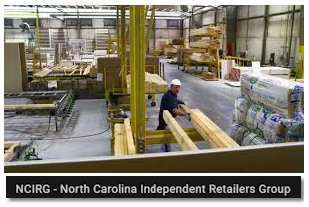 MHProNews reached out to a range of HUD Code producers: MHI members, MHARR, members, and some that are not (yet) directly aligned with either of those trade groups.
Among the replies? A routinely reliable source at Franklin Homes said that at "Franklin, where I am, I know we are into August maybe even further."
One of the longer replies from a source that has served in management with several producers for years read in part as follows:
"…as it relates backlogs: We [manufactured housing] are following the same pattern we [the manufactured home industry] followed in the late 80s and again in 2007 to 2010.
A long period of huge backlogs forces retailers to order Homes they don't need, have physical room, nor floor plan to cover. But they [retailers] do this to protect themselves. So they have orders in the system that are arriving weekly or monthly based on future need.
I'm starting to see lots accumulating larger amounts of inventory as we emerge from COVID.
I'm starting to hear manufacturers say Dealers are delaying shipment or saying I'm not quite ready for those 7 homes coming off line next month. Do you have another Dealer that needs those.
Interest rates increasing.
People retiring that 5 years ago had no plans of retiring because money was too good.
Family owned manufacturers selling to Corporate America who five years ago not have even considered selling."
That last comment from an insider, bullet #6, appears to be a reference to Commodore and other sales that have occurred in recent years.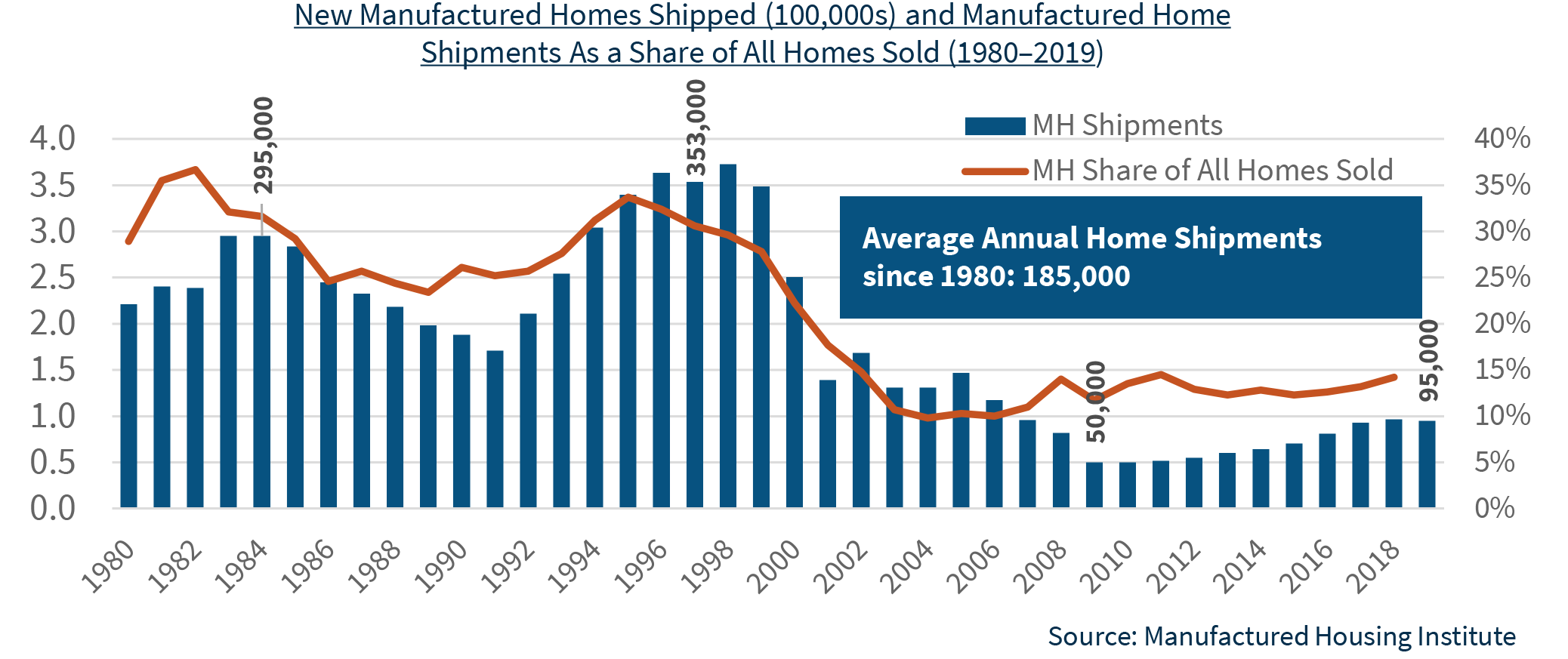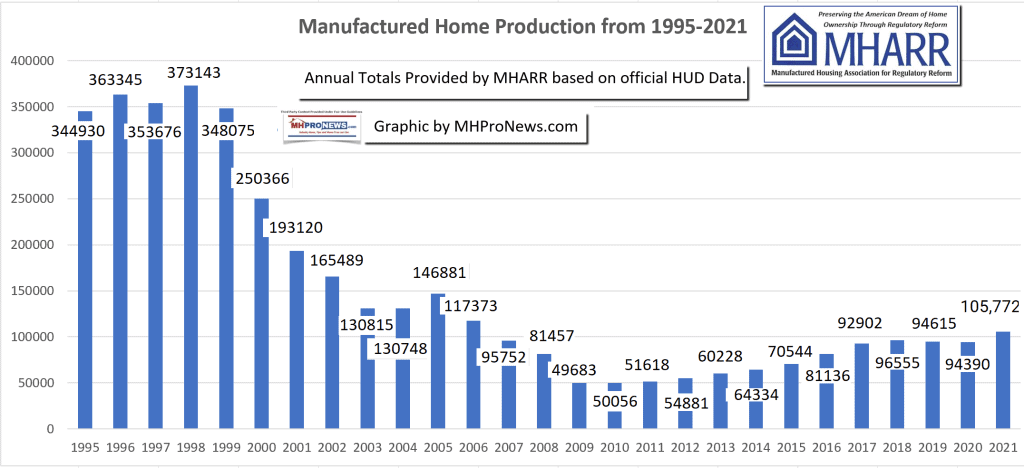 A different source involved in production with years of industry experience said the following.
"I heard that Clayton told some of their plants to cancel all homes that were going to be retail lot models." Audrey Saunders at Clayton Homes media relations office was reported out when asked about this claim.  A follow up to Clayton's communications general email has not yet responded.
Some other inquiries from MHProNews to MHI and MHARR member brands received no formal response, but in fairness, the timeline for response may have been a factor.
Another senior leadership source told MHProNews the following: "I'm not sure but I think backlogs are still large.  Ours is about a year.  But you can't have a binding order when price is not established." That last statement is worth keeping in mind and watching, for reasons insiders grasp.
That same source told MHProNews: "And the orders continue to come from parks that are trying to fill vacant lots. Many of these parks are in rural areas. I am concerned that the rents in these rural areas are not high enough for the rental model to work. Hope that helps
Additional Information, More MHProNews Analysis and Commentary in Brief
The issue of backlogs is significant on several levels. In no specific order of importance are the following, which is not an exhaustive list.
Manufactured housing has for decades been known as 'fast housing.' Meaning, when someone needs a home and doesn't have a lot of time before they need to move (lease expiring, for instance), they may turn to a manufactured home thinking they can buy it, obtain financing, and close 'fast.' Those with years of industry experiencing that intersects with or involves retailing of manufactured homes know this patter quite well.
Long backlogs create stress, especially for independent retailers, for reasons that include those mentioned by the source that numbered historic as well as current events, cited above. Indeed, that source and the one that said Clayton Homes is possibly delaying or 'cancelling' orders to independents raise sensitive legal topics. For example, ponder the last line in the Kevin Clayton comment, posted below, with respect to this backlog issue.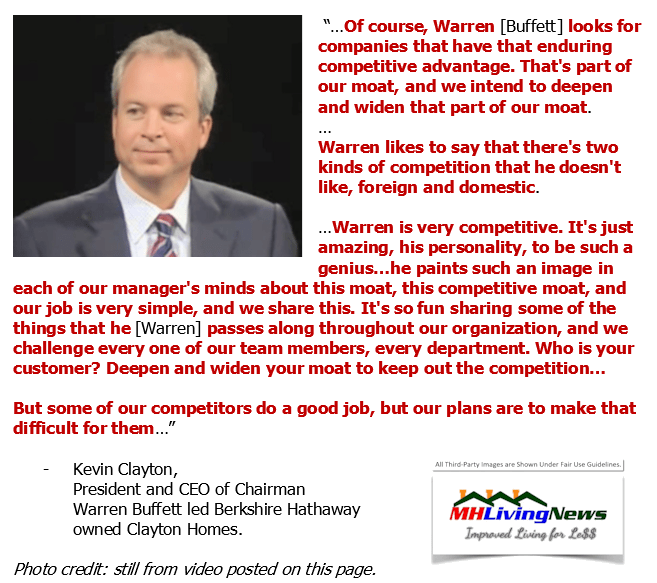 3. Longer backlogs inevitably mean a percentage of lost new home retail and 'special order' sales. This has been indicated in some publicly traded company comments.
4. But beyond logistics is the question of why more larger manufacturers aren't expanding in the face of long backlogs? If backlogs are real, then why are Clayton Homes, Skyline Champion, or Cavco Industries – to name but three – not doing more expansion and new production facilities? After all, they certainly have the resources to make it happen.
5. Indeed, to that point, a modular builder made an annoucement that is so bold that if they hit their projections, they could open more new production centers than all of manufactured housing is planning combined.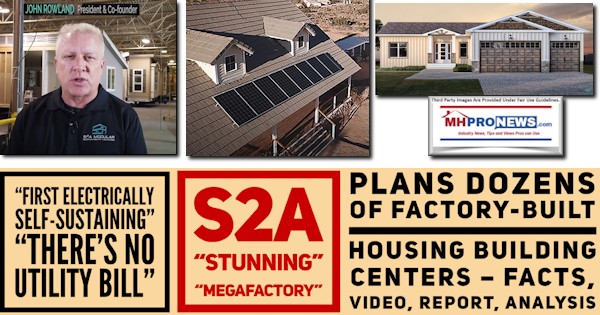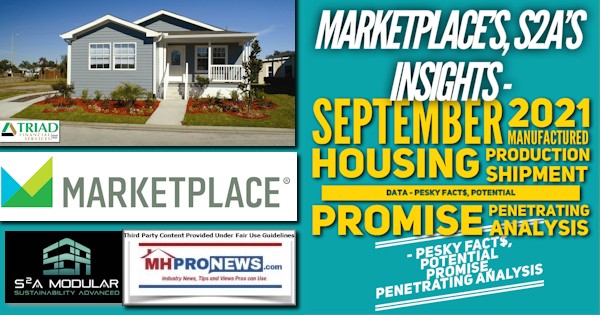 6. There are certainly supply chain, labor issues, capital access, and other topics that ought to be raised in this context.
7. In fairness, among the 'other topics' are regulatory concerns, which are an obvious factor too. Regulatory uncertainty is an issue, particularly for a smaller business, as Carol Roth and other economists have noted. But uncertainty ought to be traced back to how MHI has obviously failed to handle the need for more competitive financing, zoning, placement, and the DOE energy rule.
8. For publicly traded firms such as Skyline Champion (SKY) and Cavco Industries (CVCO) this may raise questions about stockholders interests.
Biden White House Manufactured Housing Task Force Hit by MHARR-Fails Minorities, Lower Income Home Seekers – Democratic Letter on Manufactured Housing 'Enhanced Preemption;' plus MHVille Markets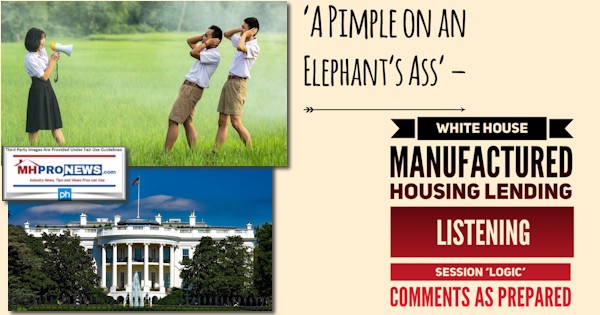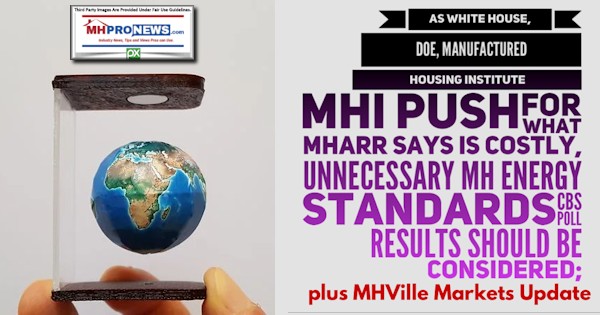 Given the high level of affordable housing demand, the backlog topic is one worth monitoring. Should a change occur in Congress following the 2022 midterms, this may be one of several areas worth probing by public officials interested in the manufactured housing and affordable housing arenas.
NOTICE: as always, MHProNews values questions and tips that spotlight or raise timely topics in manufactured housing. To send a tip via email: iReportMHNewsTips@mhmsm.com. Numerous exclusive reports have begun as a result of a tipster, comment, or inquiry.
As one of the headlines from NewsMax below says, "US Pending Home Sales Post 5th Straight Monthly Decline." The questions and comments swirling around the topic of backlogs is a sobering reminder that our industry is underperforming. Even the MHI illustration posted above subtly makes that point, but that underperformance is far more clearly highlighted by the infographic from MHProNews below.
MHProNews will continue to monitor developments on this topic.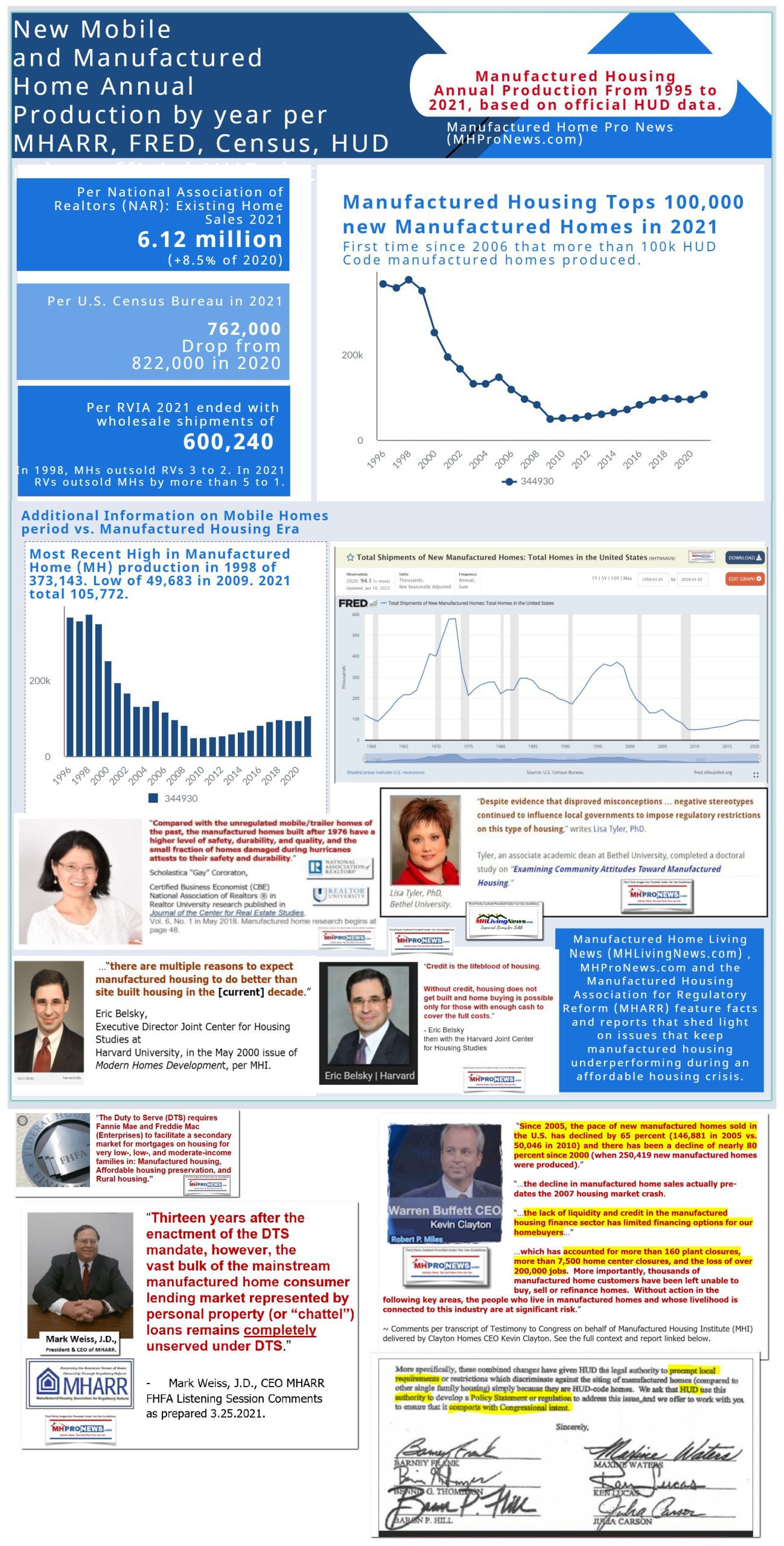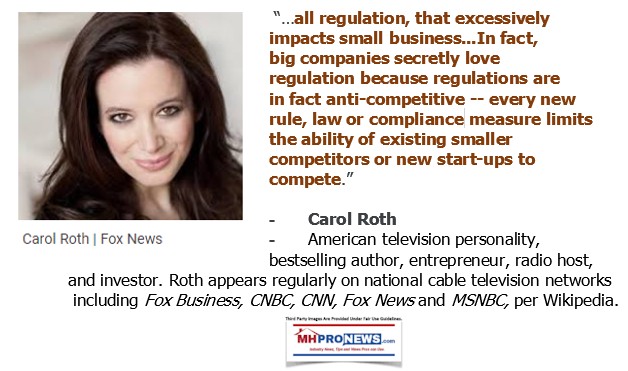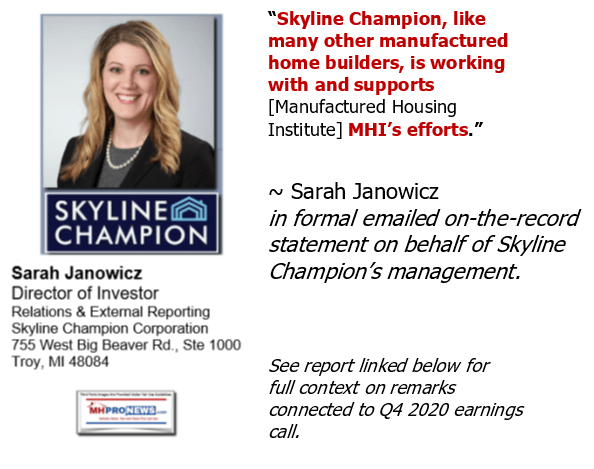 Thousands of Troubling Losses and Near-Death Experiences of the Manufactured Housing Industry – Facts, Evidence, Viewpoints
Sandy Garrett, J.D., Chief Disciplinary Counsel TBPR.org Supreme Court of Tennessee-Tom Hodges, J.D.; How Manufactured Housing Could Achieve Higher Sales, Profits; Sunday Weekly Headlines Recap
JDSupra-CFPB Announces Inquiry Manufactured Home Communities, Private Equity, Consolidation Issues, PLUS UDAAP Updates-Will 21st, VMF, ELS, Rolfe and Reynolds, MHI/NCC Strategies Prove Wrong?
Burying Lead? Manufactured Home Community (MHC) Research Reveals MHC Owners Losing Money While Roaring Biden-Era Inflation, Predatory Operators Pressure Residents; plus MHVille Markets
Next up is our daily business news recap of yesterday evening's market report, related left-right headlines, and manufactured housing connected equities.
The Business Daily Manufactured Home Industry Connected Stock Market Updates.  Plus, Market Moving Left leaning CNN and Right-leaning (Newsmax) Headlines Snapshot. While the layout of this daily business report has been evolving over time, several elements of the basic concepts used previously are still the same. For instance. The headlines that follow below can be reviewed at a glance to save time while providing insights across the left-right media divide. Additionally, those headlines often provide clues as to possible 'market-moving' news items.
Market Indicator Closing Summaries – Yahoo Finance Closing Tickers on MHProNews…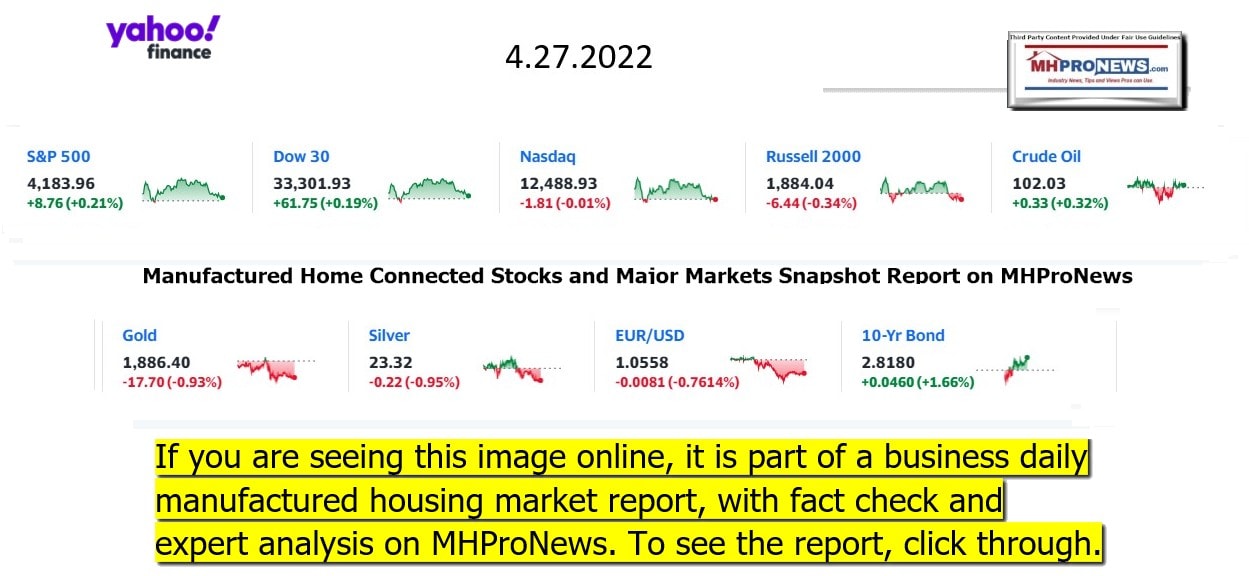 Headlines from left-of-center CNN Business – from the evening of 4.27.2022
Shockwaves
People walk by the New York Stock Exchange (NYSE) on April 25, 2022 in New York City.
Investment firm chief arrested on charges of multibillion-dollar fraud and racketeering
Europe braces for gas crisis as Russia halts some supplies
Why tech stocks are bleeding right now
Boeing delays its newest jet as losses soar
A major downturn is coming, Deutsche Bank warns
US home prices just jumped by nearly 20%
Budweiser workers strike in UK, threatening a 'summer beer drought'
Inside the American struggle with rising energy prices
Major tech antitrust bill gets backing of US Commerce Department
China's Xi calls for 'all-out' infrastructure splurge to rescue economy
Why lab-grown diamond sales are surging
7 things you're wasting money on
Millennials are ahead of their parents in retirement savings
Chipotle wants to add dessert to the menu
Joe Rogan caused some artists to leave Spotify. But not paying customers
A worker refuels a vehicle at a Caltex gas station, operated by Chevron Corp., in Cape Town, South Africa, on Wednesday, March 23, 2022.
Higher food and energy prices could last 'for years,' World Bank warns
The Venmo app on a mobile phone arranged in Dobbs Ferry, New York, U.S., on Saturday, Feb. 13, 2021. PayPal Holdings Inc. demonstrated new versions of PayPal and Venmo wallets that are rolling out in the second quarter. Photographer: Tiffany Hagler-Geard/Bloomberg via Getty Images
Venmo owner PayPal is one of the worst stocks of 2022
Apple's self service repair is now being offered in the US.
Apple will now sell you parts to fix your own iPhone
CAREER
The job market is on fire, but new grads still need to network. Here's how
The dos and don'ts of the modern resume
Why resume gaps aren't a big deal anymore
Got a job offer? Now it's time to negotiate
The job hunt can be exhausting. Here's how to cope
RETAIL
Pedestrians walk past Old Navy and GAP stores in Times Square, March 1, 2019 in New York City.
Old Navy was supposed to save Gap. Now it's struggling
It's not the Apple Store. It's the Meta Store
Shoppers are turning their backs on Bed Bath & Beyond
Lululemon wants your used workout clothes
Amazon to let other online retailers offer Prime delivery service directly on their sites
Headlines from right-of-center Newsmax 4.27.2022
Poll: Nearly Half of Israelis Fear a 2nd Holocaust Is Brewing
A photo of the heavily reinforced perimeter of a Nazi concentration camp, with a guard shed in the background.
Russian Invasion of Ukraine
Neutral Swiss Veto German Request to Re-Export Tank Ammo to Ukraine
Putin Vows 'Lightning-Fast Strikes' on Any Nation That Strategically Threatens Russia
Microsoft: Russian Hacks on Ukraine Timed With Missiles
Zelenskyy Demands 'Global Control' Over Russia's Nuclear Capabilities
Ruble Tops 2-Year High vs Euro
Gazprom Halts Gas Supplies to Poland, Bulgaria
Fiona Hill on Putin Using Nukes: 'Of Course He Would' | video
Putin Health Questions Persist After Olympian Ceremony
State Dept. Offering $10M Reward for Info Leading to Russian Cybercriminals
More Russian Invasion of Ukraine
Newsmax TV
Truth Social's Nunes: 'Fake News' Unhinged Over Twitter | video
Fallon to Newsmax: Mayorkas Either 'Ignorant' or 'Stupid' | video
Border Patrol Council President: Loss of Title 42 Will Embolden Cartels | video
RNC Chair McDaniel: Gmail Treatment of GOP Emails 'Horrifying' | video
Rosendale: Doctors Sent to Border, VA Centers Closing | video
Missouri AG: Americans 'Want Their Country Back' | video
Ricketts: 'Took a Balanced Approach' on COVID | video
More Newsmax TV
Newsfront
Mayorkas, Struggling With Border Surge, Spent $72M to Stop Trump Wall
Homeland Security chief Alejandro Mayorkas on Wednesday defended the Biden administration's handling of the border crisis and said DHS has spent $72 million in costs to shut down construction of former President Donald Trump's border wall…. [Full Story]
NY Court Rejects Congressional Maps Drawn by Democrats
New York's highest court on Wednesday rejected new congressional maps [Full Story]
S&P 500 Ends Higher, Supported by Microsoft
The S&P 500 ended higher on Wednesday following a steep drop the day [Full Story]
Will Trump Still Shun Twitter if Musk Reinstates Him?
Even though former President Donald Trump is swearing off a return to [Full Story] | Platinum Article
Biden Administration Signals Possible Student Loan Debt Forgiveness by August
Well into the second year of his presidency, Joe Biden's [Full Story]
Bill Introduced to Reinstate Service Members Who Refused Vaccines
Thousands of service members were dismissed for refusing to get [Full Story]
Chinese DJI Drones Play Concerning Role in Ukraine, US
A popular Chinese-manufactured drone that the Ukrainian government [Full Story] | Platinum Article
Poll: Nearly Half of Israelis Fear 2nd Holocaust Is Brewing
A new survey reveals that nearly half of the Israeli public lives in [Full Story]
House Republicans Cheer McCarthy at Meeting, Dismiss Jan. 6-Related Audio
Embattled House Minority Leader Kevin McCarthy, R-Calif., received a [Full Story]
Poll: Trump-Endorsed Walker Leads Warnock in Georgia Senate Race
Georgia Sen. Raphael Warnock has a problem this election cycle and [Full Story]
Truth Social's Nunes to Newsmax: 'Fake News' Unhinged Over Twitter
Elon Musk's $44 billion Twitter takeover is bringing movement among [Full Story]
UN: Measles Cases Surge 80 Percent, Other Diseases Could Follow
Measles cases have surged by nearly 80 percent worldwide this year, [Full Story]
NYC Club Official to Newsmax: Stopped Robbery, Says Crime Worse
Crime in New York City is growing worse under Mayor Eric Adams,Ian [Full Story]
Musk Hypes Twitter Rival Truth Social, Then Trashes It: 'Terrible Name'
Elon Musk tweeted some shade on his own future company, even hailing [Full Story]
Trump Appeals $10,000 per Day Fine for Contempt
Former President Donald Trump appealed a New York state judge's [Full Story]
'Audit Twitter's Past Censorship Practices': Sen. Josh Hawley to Elon Musk
Josh Hawley, R-Mo., sent a letter to new Twitter owner Elon [Full Story]
Related
Newsmax, Conservative Followers Spike on Twitter After Musk Announcement
Musk's Twitter Ambitions to Collide With Europe's Tech Rules
Google Takes Requests to Remove Private Info
Alphabet Inc.'s Google has begun entertaining people's requests to [Full Story]
Report: Joe Biden Agreed to Pay Hunter's Legal Bills Tied to Chinese Business Deal
President Joe Biden's repeated claims that he never has discussed son [Full Story]
Cawthorn: 'Establishment' Using 'Coordinated Drip Campaign' Against Me
Madison Cawthorn, R-N.C., took to social media to accuse the [Full Story]
Related
Cawthorn Cited for Loaded Handgun at Airport
US Court Denies Musk Bid to End SEC Agreement on Tweets Oversight
A U.S. district judge on Wednesday denied Tesla Inc CEO Elon Musk's [Full Story]
'Years' Before New Stingers Made
Raytheon Technologies this week announced that it will take multiple [Full Story]
US Pending Home Sales Post 5th Straight Monthly Decline
Contracts to buy U.S. previously owned homes dropped to the lowest [Full Story]
Fauci Pulls Out of White House Correspondents' Dinner Due to COVID-19 Concerns
Anthony Fauci canceled plans to attend Saturday's White House [Full Story]
Gallup: Third of College Students Considering Withdrawing
A third of currently enrolled college students pursuing a bachelor's [Full Story]
Blinken: Iran Revolutionary Guard 'Ongoing Threat' to US Officials
Secretary of State Antony Blinken confirmed Tuesday there remained an [Full Story]
Russia Releases US Marine Vet Trevor Reed in Prisoner Exchange
Russia and the United States have carried out a dramatic prisoner [Full Story]
Oklahoma Governor Signs Ban on Nonbinary Birth Certificates
Oklahoma Gov. Kevin Stitt signed a bill Tuesday explicitly [Full Story]
Paul: Biden Provoked Putin on Ukraine, NATO
Rand Paul, R-Ky., accused the Biden administration of goading [Full Story] | video
White House: Iran Could Have Nuclear Weapons in Weeks
The White House confirmed a warning issued by Secretary of State [Full Story]
WH Fears Manchin 'Will Run Out the Clock' on Biden's Legislative Wish List
Moderate Sen. Joe Manchin, D-W.Va., has been a thorn in the side of [Full Story]
Questions About Putin's Health Persist After Appearance at Olympian Ceremony
Rumors of Russian President Vladimir Putin's declining health [Full Story]
More Newsfront
Finance
Google Takes Requests to Remove Private Info
Alphabet Inc.'s Google has begun entertaining people's requests to remove search results containing their home addresses, phone numbers and email accounts, the latest shift in its stance between personal privacy and access to information…. [Full Story]
Ford Beats First-quarter Estimates, Maintains 2022 Profit Outlook
Meta Shares Rise, as Facebook Daily Users Grow
California on Track to Raise Gas Tax to 53.9 Cents/Gallon
Crude Brent Oil at $105/Barrel on Worldwide Supply Concerns
More Finance
Health
CDC: Nearly 60 Percent of US Population Had COVID by February
By February of this year, 58% of the US population – or more than 190 million people – had been infected with COVID, according to an antibody survey carried out by the Centers for Disease Control and Prevention (CDC) published Tuesday. The figure is far higher than the 80…… [Full Story]
Fauci: 'Pandemic Phase' Over, COVID Still Here
Study: Just an Hour Less a Day on Your Smartphone Boosts Health and Well-Being
Over 120,000 Pounds of Ground Beef Recalled on E. coli Fears
Study: This Diet May Reduce Your Risk for Lung Cancer
MHProNews has pioneered in our profession several reporting elements that keep our regular and attentive readers as arguably the best informed in the manufactured housing industry. Among the items shared after 'every business day' (when markets are open) is our left-right headline recap summary. At a glance in two to three minutes, key 'market moving' news items are covered from left-of-center CNN Business and right-of-center Newsmax. "We Provide, You Decide." © Additionally, MHProNews provides expert commentary and analysis on the issues that others can't or won't cover that help explain why manufactured housing has been underperforming during the Berkshire era while an affordable housing crisis and hundreds of thousands of homeless in America rages on. These are "Industry News, Tips, and Views Pros Can Use" © features and others made and kept us the runaway #1 in manufactured housing trade publisher for a dozen years and counting.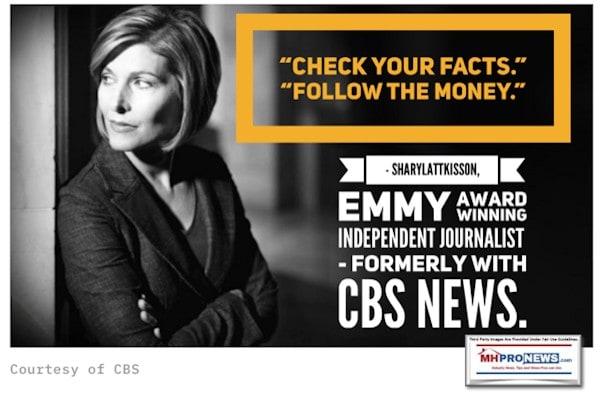 Manufactured Housing Industry Investments Connected Equities Closing Tickers
Some of these firms invest in manufactured housing, or are otherwise connected, but may do other forms of investing or business activities too.
NOTE: The chart below includes the Canadian stock, ECN, which purchased Triad Financial Services, a manufactured home industry lender
NOTE: Drew changed its name and trading symbol at the end of 2016 to Lippert (LCII).
NOTE: Deer Valley was largely taken private, say company insiders in a message to MHProNews on 12.15.2020, but there are still some outstanding shares of  the stock from the days when it was a publicly traded firm.  Thus, there is still periodic activity on DVLY.
Manufactured Home Communities (a.k.a. 'Mobile Home Parks' – SIC) – Exploring UMH Properties; Fellow Manufactured Housing Institute Member Yes! Communities Suits and Settlements; plus MH Markets Updates
Clayton-21st Storm Watch – Sinatra's Summer Wind Blows Early? – Manufactured Housing Moat Breach – Manufactured Home Values Increasing Faster than Site-Built – Case for Something New in 2022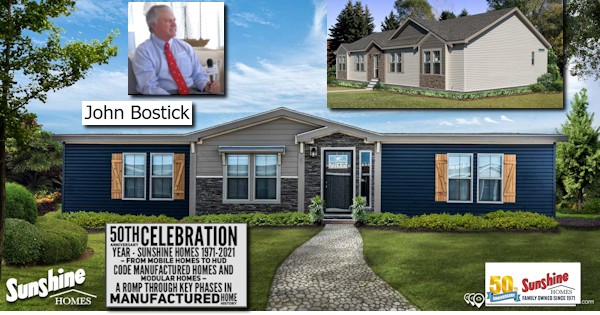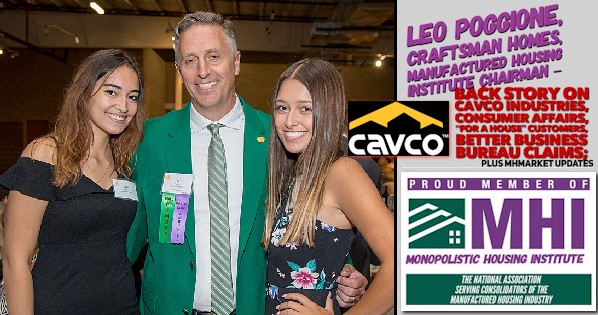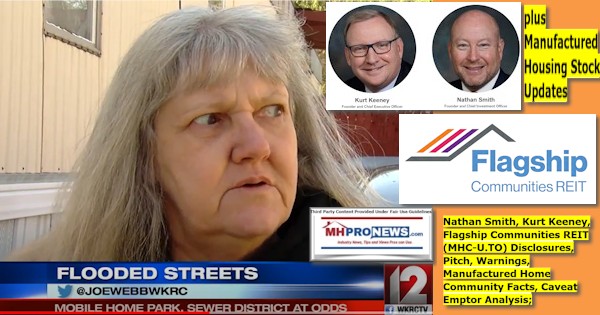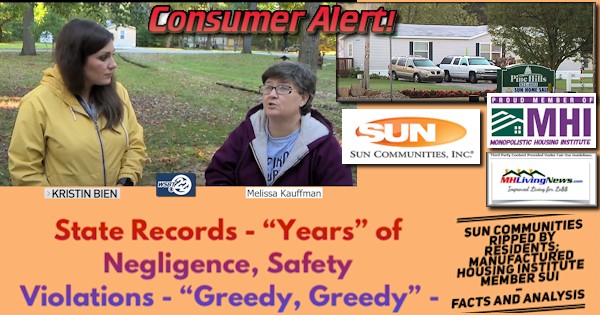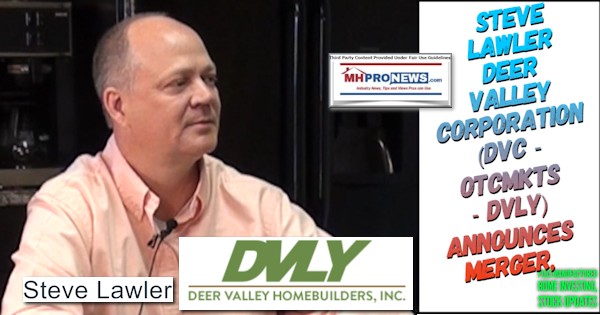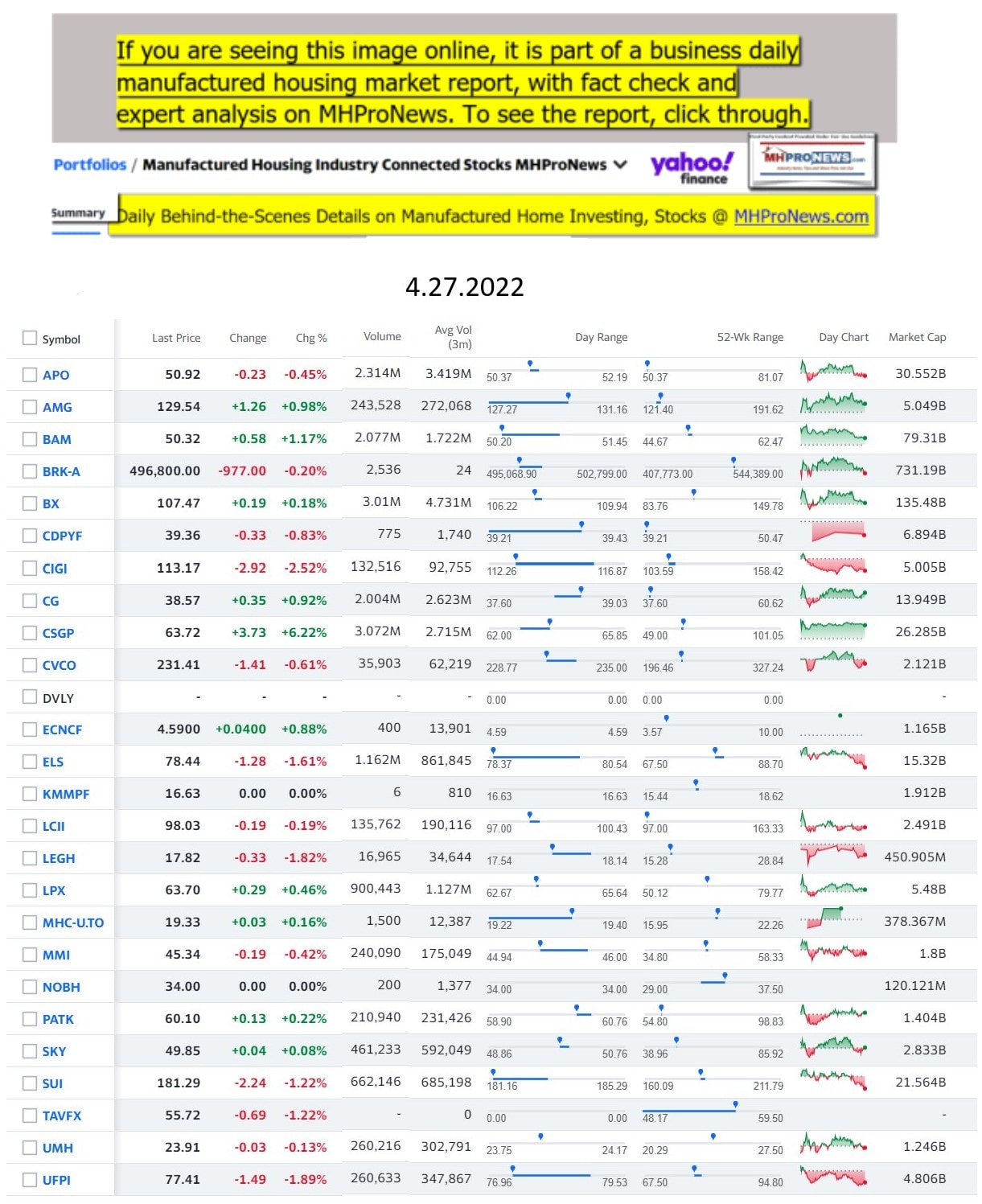 2022

…

Berkshire Hathaway is the parent company to Clayton Homes, 21st Mortgage, Vanderbilt Mortgage and other factory-built housing industry suppliers.


·

LCI Industries, Patrick, UFPI, and LP each are suppliers to the manufactured housing industry, among others.




·

AMG, CG, and TAVFX have investments in manufactured housing related businesses.

For

insights from third-parties and clients about our publisher

, click here.


Enjoy these 'blast from the past' comments.

MHProNews. MHProNews – previously a.k.a. MHMSM.com – has celebrated our 11th year of publishing and have completed over a dozen years of serving the industry as the runaway most-read trade media.
Sample Kudos over the years…
It is now 12+ years and counting…
Learn more about our evolutionary journey as the industry's leading trade media, at the report linked below.
· For expert manufactured housing business development or other professional services, click here.
· To sign up in seconds for our industry leading emailed headline news updates, click here.

Disclosure. MHProNews holds no positions in the stocks in this report.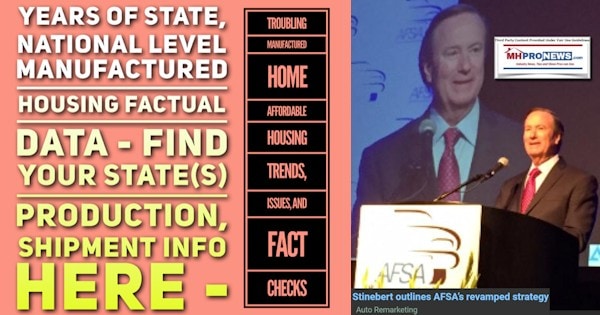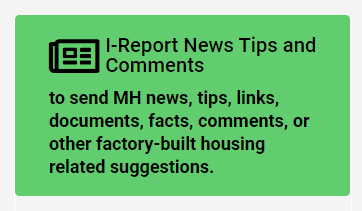 That's a wrap on this installment of "News Through the Lens of Manufactured Homes and Factory-Built Housing" © where "We Provide, You Decide." © (Affordable housing, manufactured homes, stock, investing, data, metrics, reports, fact-checks, analysis, and commentary. Third-party images or content are provided under fair use guidelines for media.) (See Related Reports, further below. Text/image boxes often are hot-linked to other reports that can be access by clicking on them.)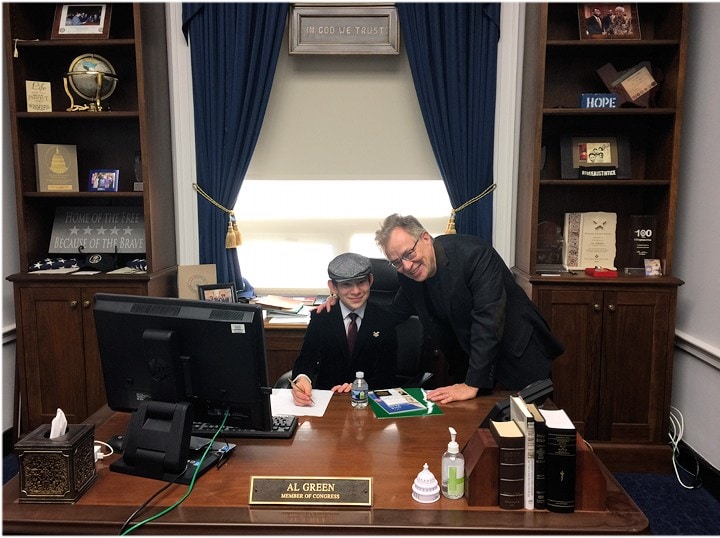 By L.A. "Tony" Kovach – for MHProNews.
Tony earned a journalism scholarship along with numerous awards in history. There have been several awards and honors and also recognition in manufactured housing. For example, he earned the prestigious Lottinville Award in history from the University of Oklahoma, where he studied history and business management. He's a managing member and co-founder of LifeStyle Factory Homes, LLC, the parent company to MHProNews, and MHLivingNews.com. This article reflects the LLC's and/or the writer's position and may or may not reflect the views of sponsors or supporters.