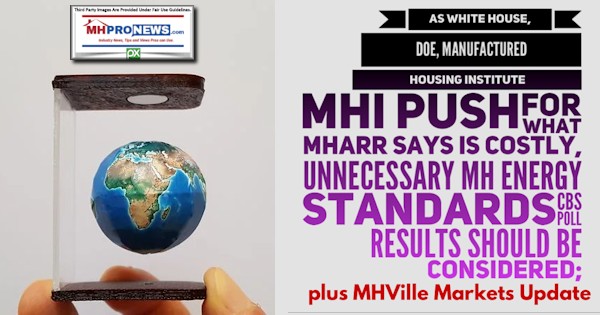 The Manufactured Housing Institute (MHI) has not framed their proposal as "support" for what they themselves have called a harmful and costly Department of Energy standards for manufactured housing. But the Washington, D.C. based Manufactured Housing Association for Regulatory Reform publicly accused MHI of throwing an unmerited "lifeline" to DOE when MHI proposed an alternative to DOE rather than standing with MHARR and others who believe the DOE plan is fatally flawed and possibly tainted by corruption. MHI has not responded to the criticism and analysis, posted below. With that manufactured housing connection in mind, the following "Earth Day" poll was conducted by CBS and is reported on and analyzed by WND NewsCenter. On a day when the manufactured housing equities were broadly down, following this report will be the Daily Business News on MHProNews market report and headline news recaps for 4.22.2022.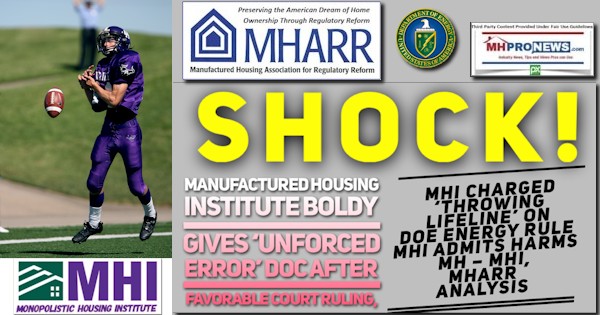 The following is republished by MHProNews with WND's permission.
WND
CBS Earth Day poll: 'Climate change' dead last among nation's priorities
Biden flies across country to tout 'billions' spent on 'climate-friendly' military vehicles
By Art Moore
Published April 22, 2022 at 4:36pm
As Earth Day turned 53 on Friday and Joe Biden flew across the nation in his personal 747 to deliver remarks on the occasion, Americans ranked "climate change" as last among a selection of the nation's top priorities.
A CBS News/YouGov poll found the economy was the most pressing issue, followed by inflation, crime, the Russian invasion of Ukraine, immigration and climate change
Fully 76% of the respondents said the economy should be a high priority and 73% said inflation. But only 39% ranked climate change among the top priorities.
When asked if "climate change" is a pressing issue that should be solved "right now," 49% said yes. But one year ago, the figure was 54%, representing a decline of 6% under President Biden, who has made climate change a top priority.
With issues like the economy & inflation, crime, and the war in Ukraine weighing most on Americans' minds, the % who think climate change needs to be addressed right now has dipped some from one year ago. https://t.co/xnC4993y7Q pic.twitter.com/EsWIlQuTHJ

— CBS News Poll (@CBSNewsPoll) April 22, 2022
President Biden flew Thursday evening to Seattle, where he deliver Earth Day remarks Friday morning.
In a speech at Seattle's Seward Park, on Lake Washington, Biden declared "we're spending billions" to make military vehicles climate friendly.
"In the U.S. military, every vehicle is going to be climate-friendly. We're spending billions of dollars to do it," he said amid the highest inflation rate for consumers in 40 years.
See Biden's remarks:
In Seattle today, @JoeBiden says "we're spending billions" to make military vehicles climate friendly.

This while American families are suffering under 8.5% inflation, and the average American household is spending $5,200 more on the same basket of good this year than last year https://t.co/sCFvMDsyFo

— Caleb Heimlich (@CalebHeimlich) April 22, 2022
Earth Day co-founder Ira Einhorn was convicted of beating to death his former girlfriend and composting her body in a trunk found in his closet. ##
Additional Information, more MHProNews Analysis and Commentary in Brief
During the White House Listening Session on 4.20.2022 certain statements were made by Biden Administration officials and at least one of the presenters that suggest dealt with energy rather than manufactured home lending.  Yet the CBS News/YouGov poll cited above suggests that interest in climate spending is waning as inflation and the southern border are on fire, due to policies put in place since Biden occupied the White House.
A coalition of 'red state' state attorneys general were involved in the court case that resulted in a temporary stay that was recently overturned by a full en banc hearing by the 5th Circuit Court.  Next steps are in motion, per sources, to continue that path of resistance to the Social Cost of Carbon (SCC) notion which some sources say undergirds the DOE energy rule plan for manufactured housing.
Nothing less than the battle for access to the American Dream of home ownership is at stake for potentially millions who could be priced out of possible manufactured home ownership, based on a formula devised by the National Association of Home Builders (NAHB).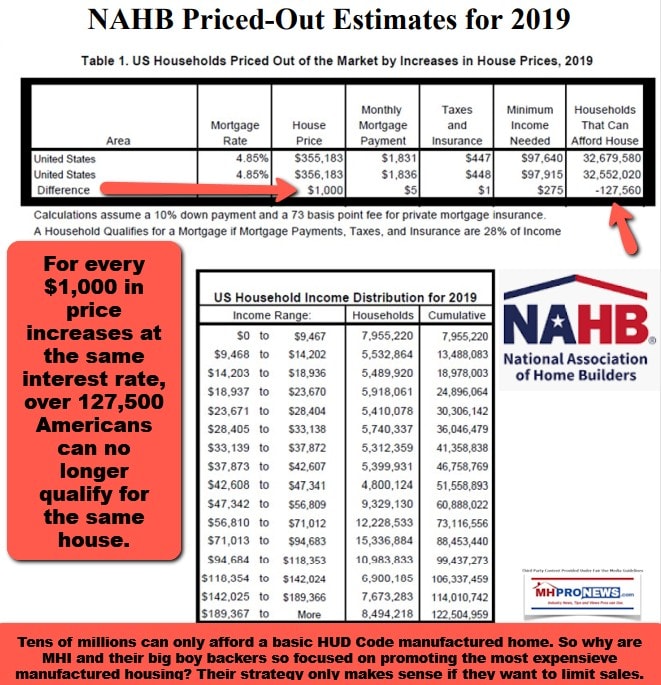 MHI has openly taken a stance that fits the MHARR allegations, and which supports the evidence that they have been slyly supporting the DOE energy rule for years, while posturing opposition to a DOE standard they have admitted is too costly. The withering array of evidence and facts have placed MHI and its dominating brands into a difficult box that caused one of their insiders to erupt in a tirade of profanity against the Arlington, VA based MHI. Once more, neither MHI, their communications people, nor their outside attorneys have denied the accuracy of the various reports and analysis, nor have they bothered to reply to inquiries. See the related reports to learn more.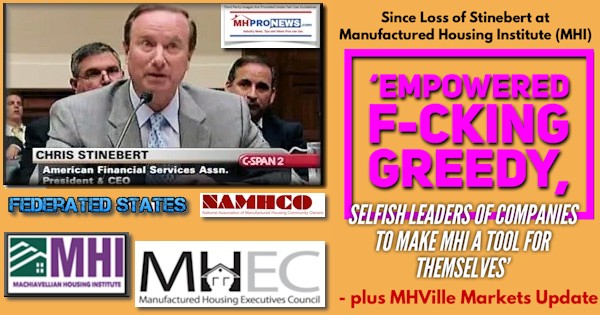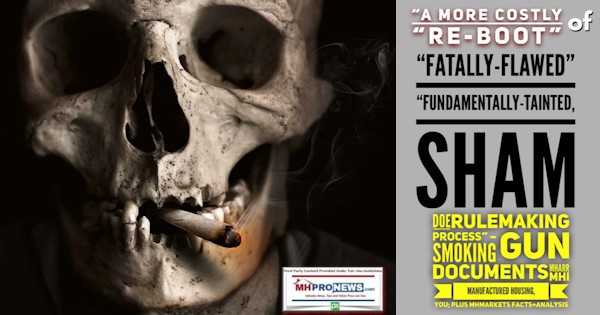 Next up is our daily business news recap of yesterday evening's market report, related left-right headlines, and manufactured housing connected equities.
The Business Daily Manufactured Home Industry Connected Stock Market Updates.  Plus, Market Moving Left leaning CNN and Right-leaning (Newsmax) Headlines Snapshot. While the layout of this daily business report has been evolving over time, several elements of the basic concepts used previously are still the same. For instance. The headlines that follow below can be reviewed at a glance to save time while providing insights across the left-right media divide. Additionally, those headlines often provide clues as to possible 'market-moving' news items.
Market Indicator Closing Summaries – Yahoo Finance Closing Tickers on MHProNews…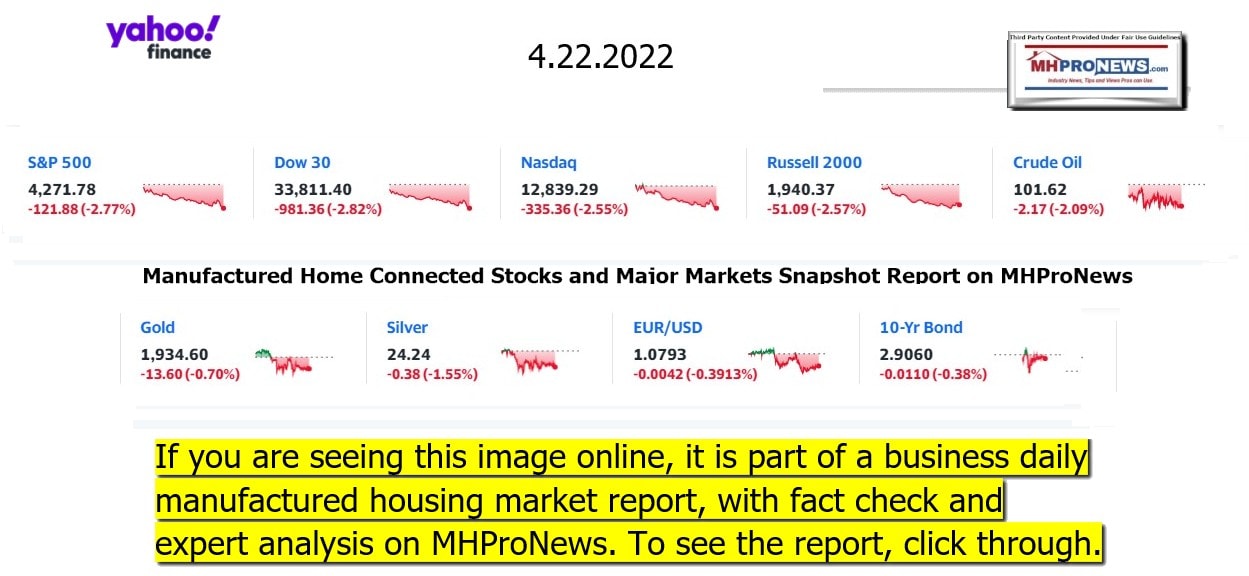 Headlines from left-of-center CNN Business – from the evening of 4.22.2022
Stocks plunge
Traders work on the floor of the New York Stock Exchange during afternoon trading on April 12, 2022 in New York City.
Dow falls as much as 900 points on rate hike fears and poor earnings from Verizon
Beware the 'melt-up:' Analysts say stocks may soar just before they collapse
Forget the FAANGs. It's a stock picker's market now
Revenge spending may keep the economy chugging along
Struggling factories and booming airlines put the Fed in a bind
4 ways Russia is trying to prove it can live with sanctions
France issues an international arrest warrant for Carlos Ghosn
Musk's Boring Company now valued at nearly $5.7 billion
The US government is taking steps to ensure its data is capturing everyone
The job market is on fire, but new grads still need to network. Here's how
Mortgage rates reach highest level in more than a decade
Opinion: We need to do more to prevent burnout among health care workers
CNN+ will shut down at the end of April
Are you a single parent navigating higher costs? Share your story
Content by The Ascent
It's official: now avoid credit card interest into 2024
Pedestrians walk past Old Navy and GAP stores in Times Square, March 1, 2019 in New York City.
Old Navy was supposed to save Gap. Now it's struggling
A pedestrian passes official campaign posters on an electoral billboard on April 21, 2022 in Paris, France.
French election could be a bigger shock to markets than Brexit or Trump
Netflix may clamp down on password sharing. Here's what that means
AIRLINES
28 March 2022, Brandenburg, Schönefeld: Passengers wait at BER Airport in front of the United Airlines check-in counters. On flights to the U.S. East Coast, Berliners and Brandenburgers no longer necessarily have to change planes. From Monday, United Airlines will be connecting Schönefeld directly with New York's Newark Airport on a daily basis. This is the first long-haul connection from BER to the USA.
After two years of losses, airlines expect record revenue
This is ruining Hong Kong's status as an aviation hub
Fatigue is starting to put safety at risk, pilots say
Delta says hiking fares can help it turn a profit
Boeing loses 90 jet orders due to war in Ukraine
STREAMING SERVICES
FILE – In this Nov. 12, 2019 file photo, billionaire investor William Ackman appears for a speech at the Economic Club of New York at the New York Hilton Midtown in New York. Ackman is walking away from a deal announced last month in which he would take a 10% stake in Universal Music Group through a special-purpose acquisition company. In a letter Monday, July 19 to shareholders of his investment fund, Pershing Square, Ackman cited questions from the Securities and Exchange Commission about whether the structure of the SPAC qualified under the rules of the New York Stock Exchange.
Ackman gives up on Netflix, taking $400 million loss as shares tumble
Netflix just lost $50 billion in market cap
The magic is gone for Disney investors
Netflix's world has been turned upside down
Inflation forces Brits to choose streaming services
Headlines from right-of-center Newsmax 4.22.2022
Top Russian Commander: We Want Entire Southern Ukraine
Internally displaced people prepare to board an evacuation train at a railway station in the southern city of Zaporizhzhia, Ukraine, Friday.
Moscow wants to take full control of southern Ukraine, a Russian general said Friday, a statement Ukraine said gave the lie to Russia's previous assertions that it had no territorial ambitions. [Full Story]
Russian Invasion of Ukraine
Two Russian Oligarchs Dead in Alleged Murder-Suicides
UN Chief to Meet With Putin, Press for Peace in Ukraine
Britain to Reopen Embassy in Kyiv Next Week: PM Johnson
Austria Turns off Russian Oil
New Satellite Images Indicate Mass Graves Near Mariupol
Olympic Swimming Champion Evgeny Rylov Suspended for 9 Months After Attending Putin Rally
Ukraine: Russian Plan to Control Donbas Is 'Imperialism'
Pope Calls Off Meeting With War-Backing Russian Patriarch
Russia Makes 'Digital' Ruble, Home-Grown Credit Card Push
Pentagon: US 'Ghost' Drones Designed for Attack
China Is Saving Russia From Collapse platinum
House GOP Asks If Hunter Ties Spared Rich Russian
More Russian Invasion of Ukraine
Newsmax TV
Steil: Biden 'Disconnected' From Reality on Inflation
Norman: Biden's Mix-Up on Title 42, Mandates 'Dangerous' | video
Dershowitz: Mandates Will Fail Without Congress Approval | video
Comer: Twitter Must Release Communications on Hunter Biden | video
Holt: Putin Has 'No Confidence' in His Generals | video
Nigel Farage: Biden 'Not Up to It,' 'Brave Leader' Would Go to Ukraine | video
Devin Nunes: Truth Social Rollout Ready to Go, Beta Testing Complete | video
More Newsmax TV
Newsfront
House Republicans Ask Twitter to Retain Musk Records
A group of 18 U.S. House Republicans sent Twitter board members a letter on Friday asking them to preserve all records and materials relating to Tesla Chief Executive Elon Musk's offer to purchase Twitter, laying the groundwork for a potential investigation…. [Full Story]
DeSantis Signs Disney Government Dissolution Bill
Florida Gov. Ron DeSantis on Friday signed a bill to dissolve Walt [Full Story]
Texas National Guard Member Missing After Trying to Save Migrants at US-Mexico Border
A member of the Texas National Guard has gone missing after [Full Story]
Stefanik Condemns 'Radical' Left for Trying to Push Rep. Greene Out
Elise Stefanik, R-N.Y. and chair of the House Republican [Full Story]
Rasmussen Poll: Just Over Half of Americans Say Ending Mask Mandates Is Good
Fifty-one percent of Americans approve of a judge's ruling striking [Full Story]
Russia Continues to Hoard Gold, Key to War Effort
Russian President Vladimir Putin has been amassing vast reserves of [Full Story] | Platinum Article
Greene: 'I Was Asking People to Come for a Peaceful March'
Republican U.S. Representative Marjorie Taylor Greene told a Georgia [Full Story]
China Is Saving Russia From Collapse
The burgeoning alliance between chief American adversaries Russia and [Full Story] | Platinum Article
Teachers' Union President Says Parental Rights Laws Are 'the Way in Which Wars Start'
American Federation of Teachers President Randi Weingarten claims [Full Story]
Tennessee Passes Bill Forcing Drunk Drivers Who Kill a Parent to Pay Children
Tennessee senators on Friday unanimously passed a piece of [Full Story]
Austria Turns off Russian Oil
Austria has stopped using oil from Russia, according to a posting on [Full Story]
AOC on January 6: 'This Is No Joke,' 'They're Going to Come Back'
Alexandria Ocasio-Cortez, D-N.Y., claims that the breaching of [Full Story]
Spotify Passes on Obamas' Podcast Renewal
Spotify is not renewing its podcast contract with former President [Full Story]
Warner Bros Shutting Down CNN+
CNN is shutting down its CNN+ streaming service less than a month [Full Story]
Related
CNN+ Flop Has Staffers Fuming
Trump Makes Light of CNN Venture's Speedy Failure
Montreal Canadiens Legend Guy Lafleur Dead at 70
Hockey Hall of Famer and Montreal Canadiens icon Guy Lafleur has died [Full Story]
Elon Musk's Starlink Fought off Russian Jamming Attack in Ukraine
Starlink, the satellite-based internet division of SpaceX, [Full Story]
Biogen to Withdraw Alzheimer's Drug Application in Europe
Biogen Inc said on Friday it has decided to withdraw the marketing [Full Story]
Disney Stock Down 33% Amid Florida Ruckus
Disney stock has tanked 33% in the past year and – amid the Florida [Full Story]
White House Still Plans to End Title 42, Despite Dem Rebellion
Amid a revolt from some Democrats, President Joe Biden appears to be [Full Story]
Scientists Investigate Hepatitis Outbreak in Children in Europe, US
Health authorities around the world are investigating a mysterious [Full Story]
Washington Man Arrested for Impersonating Agent Left Trail of Defaults and Debt
Before Arian Taherzadeh was arrested for impersonating a U.S. law [Full Story]
Philadelphia Reverses on Mask Mandate, Ends It Days After Reinstatement
Philadelphia is ending its indoor mask mandate, abruptly reversing [Full Story]
Mike Tyson's Reps Respond to Plane Attack: Passenger 'Threw Water Bottle at Him'
Mike Tyson's representatives have shed light on what provoked the [Full Story]
Pope Calls Off Meeting With War-Backing Russian Patriarch
Plans for Pope Francis to meet in June with Russian Orthodox [Full Story]
Texas Executes Cop Killer, State's Oldest Death Row Inmate
Texas' oldest death row inmate was executed Thursday for killing a [Full Story]
Elon Musk Vows to 'Defeat the Spam Bots' If Twitter Bid Succeeds
Tesla and SpaceX CEO Elon Musk pledged on Thursday that he would [Full Story]
Economist Goolsbee to Newsmax: Pandemic Shutdown Main Cause of Recession
Though multiple factors contributed to the current recession, the [Full Story] | video
21 Republican-Led States Seek Temporary Restraining Order Against Biden Admin Over Ending Title 42
More than 20 Republican-led states are seeking a temporary [Full Story]
NFL: Black Coaches' Discrimination Lawsuit Lacks Merit
The NFL is telling a judge there are multiple reasons why a lawsuit [Full Story]
Yellen Weighs Costs of War on Russia's Frozen Assets
The mounting economic damage to Ukraine from Russia's ongoing [Full Story]
VP Harris' Chief of Staff Latest to Leave in Mass Exodus
Vice President Kamala Harris' chief of staff is leaving the [Full Story]
Incredible Miniature Telescope Lets You See for Miles
Starscope
More Newsfront
Finance
Japan Aims for 20% Share of Global Battery Market by 2030
Japan is aiming for a 20% share of the global rechargeable battery market in 2030 by boosting global output capacity at Japanese companies nearly 10-fold to 600 gigawatt hours (GWh), the industry ministry said on Friday…. [Full Story]
Stocks Fall Sharply as Wall St Nears 3rd Losing Week
House Republicans Ask Twitter to Retain Musk Records
Fed Seen Going Big & Then Bigger on Rate Hikes
Wall St Week Ahead: High Stakes for Megacap Earnings
More Finance
Health
Masks Offer Protection Even If You Are the Only One Wearing One
With so much confusion and debate about where masks must be worn, one truth remains constant: Masks work. While they work best when everyone in the room is wearing one, even if no one else wears a mask, a person who does is protected against infectious particles in the…… [Full Story]
Guns Now the Leading Cause of Death Among US Kids, Teens
How to Talk to Your Loved One About Alcohol Abuse
Study: US Child Vaccination Rates Dip During Pandemic
WHO Backs Pfizer's Paxlovid COVID Pill as Most Effective Treatment
MHProNews has pioneered in our profession several reporting elements that keep our regular and attentive readers as arguably the best informed in the manufactured housing industry. Among the items shared after 'every business day' (when markets are open) is our left-right headline recap summary. At a glance in two to three minutes, key 'market moving' news items are covered from left-of-center CNN Business and right-of-center Newsmax. "We Provide, You Decide." © Additionally, MHProNews provides expert commentary and analysis on the issues that others can't or won't cover that help explain why manufactured housing has been underperforming during the Berkshire era while an affordable housing crisis and hundreds of thousands of homeless in America rages on. These are "Industry News, Tips, and Views Pros Can Use" © features and others made and kept us the runaway #1 in manufactured housing trade publisher for a dozen years and counting.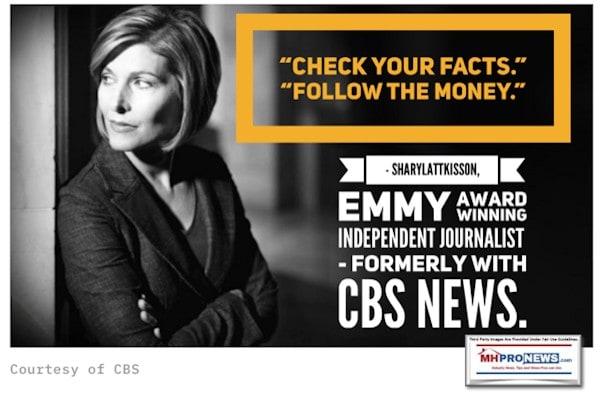 Manufactured Housing Industry Investments Connected Equities Closing Tickers
Some of these firms invest in manufactured housing, or are otherwise connected, but may do other forms of investing or business activities too.
NOTE: The chart below includes the Canadian stock, ECN, which purchased Triad Financial Services, a manufactured home industry lender
NOTE: Drew changed its name and trading symbol at the end of 2016 to Lippert (LCII).
NOTE: Deer Valley was largely taken private, say company insiders in a message to MHProNews on 12.15.2020, but there are still some outstanding shares of  the stock from the days when it was a publicly traded firm.  Thus, there is still periodic activity on DVLY.
Manufactured Home Communities (a.k.a. 'Mobile Home Parks' – SIC) – Exploring UMH Properties; Fellow Manufactured Housing Institute Member Yes! Communities Suits and Settlements; plus MH Markets Updates
Clayton-21st Storm Watch – Sinatra's Summer Wind Blows Early? – Manufactured Housing Moat Breach – Manufactured Home Values Increasing Faster than Site-Built – Case for Something New in 2022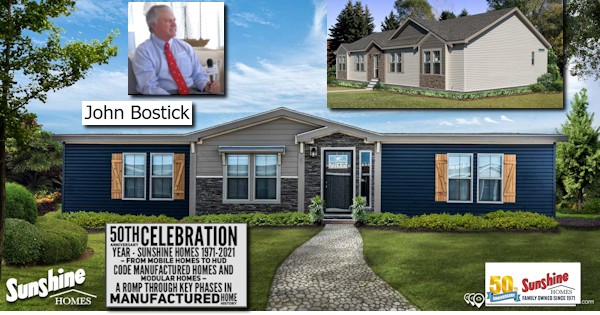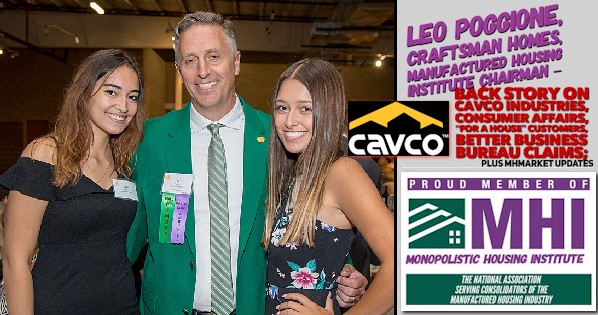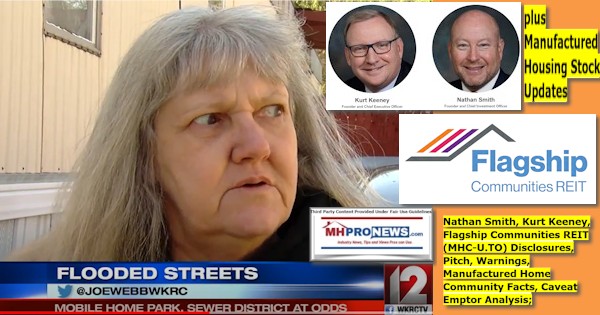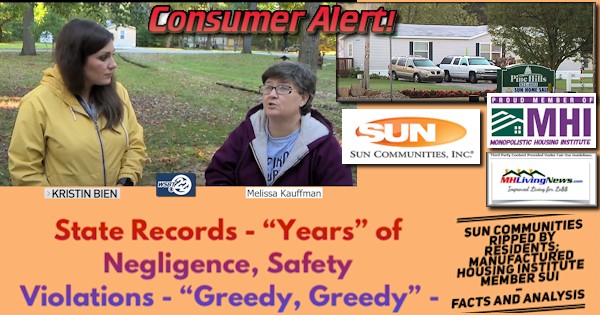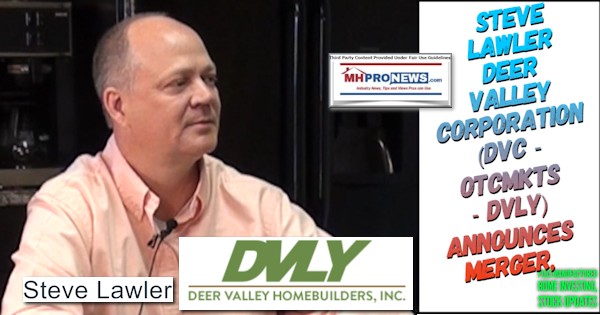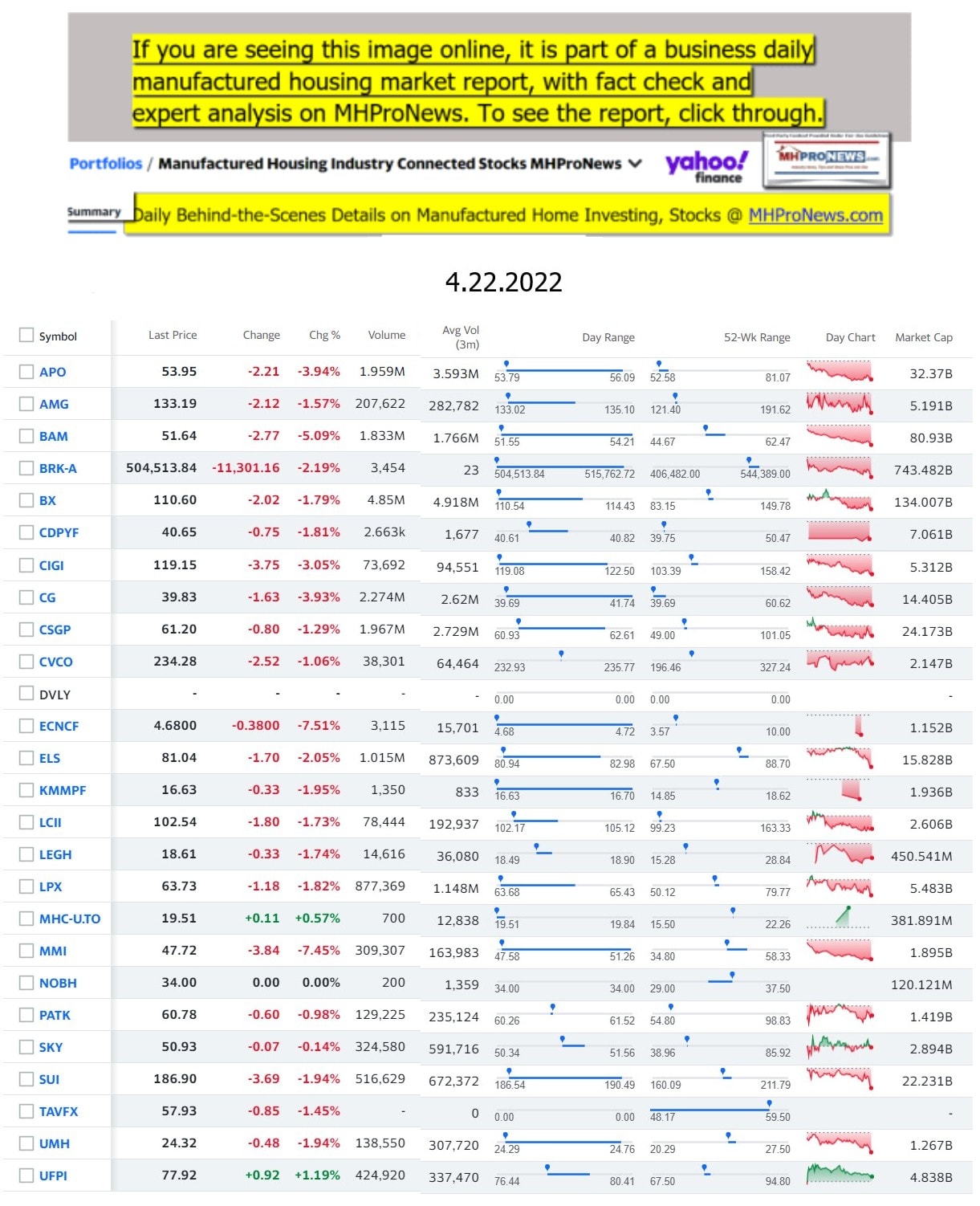 2022

…

Berkshire Hathaway is the parent company to Clayton Homes, 21st Mortgage, Vanderbilt Mortgage and other factory-built housing industry suppliers.


·

LCI Industries, Patrick, UFPI, and LP each are suppliers to the manufactured housing industry, among others.




·

AMG, CG, and TAVFX have investments in manufactured housing related businesses.

For

insights from third-parties and clients about our publisher

, click here.


Enjoy these 'blast from the past' comments.

MHProNews. MHProNews – previously a.k.a. MHMSM.com – has celebrated our 11th year of publishing and have completed over a dozen years of serving the industry as the runaway most-read trade media.
Sample Kudos over the years…
It is now 12+ years and counting…
Learn more about our evolutionary journey as the industry's leading trade media, at the report linked below.
· For expert manufactured housing business development or other professional services, click here.
· To sign up in seconds for our industry leading emailed headline news updates, click here.

Disclosure. MHProNews holds no positions in the stocks in this report.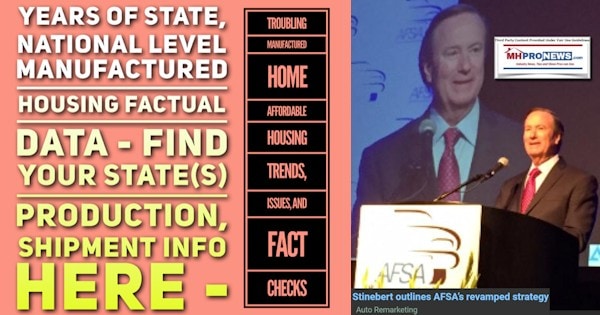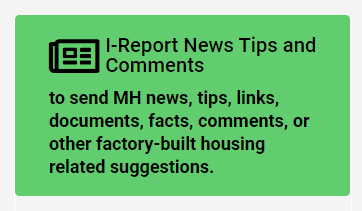 That's a wrap on this installment of "News Through the Lens of Manufactured Homes and Factory-Built Housing" © where "We Provide, You Decide." © (Affordable housing, manufactured homes, stock, investing, data, metrics, reports, fact-checks, analysis, and commentary. Third-party images or content are provided under fair use guidelines for media.) (See Related Reports, further below. Text/image boxes often are hot-linked to other reports that can be access by clicking on them.)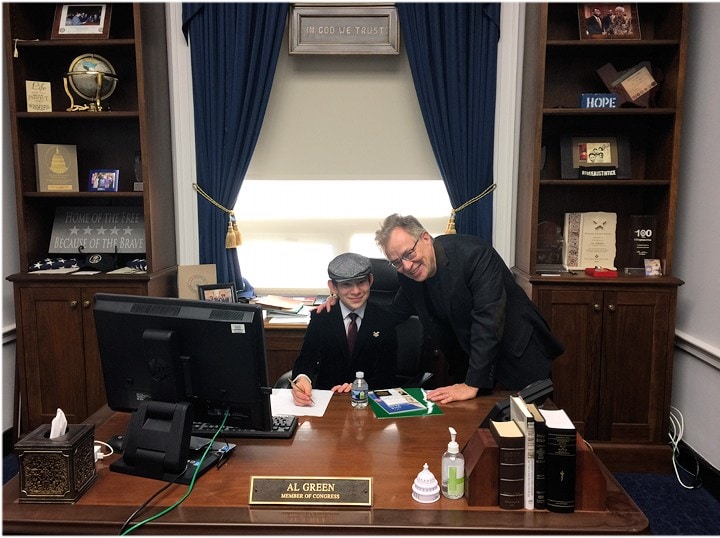 By L.A. "Tony" Kovach – for MHProNews.
Tony earned a journalism scholarship along with numerous awards in history. There have been several awards and honors and also recognition in manufactured housing. For example, he earned the prestigious Lottinville Award in history from the University of Oklahoma, where he studied history and business management. He's a managing member and co-founder of LifeStyle Factory Homes, LLC, the parent company to MHProNews, and MHLivingNews.com. This article reflects the LLC's and/or the writer's position and may or may not reflect the views of sponsors or supporters.