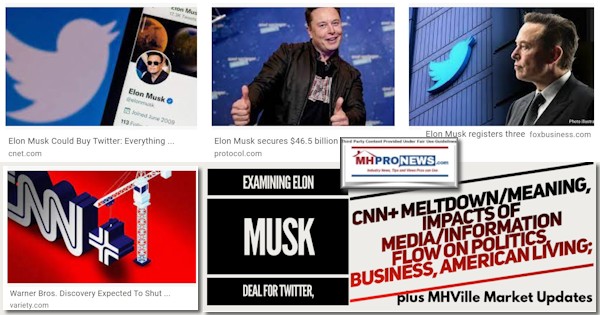 "I'll bet they [AMAC.us] are loving the great news of Elon Musk buying Twitter and his efforts to protect free speech.  (Hope it's genuine!)" So read one of the comments that came into MHProNews since one of 'the world's richest man,' Elon Musk, announcement of the deal to buy Twitter and take the public company private. There are numbers of possible motivations for Musk to make this move, which could include a possible block/counter effort to the launch of deposed President Donald J. Trump's "Truth Social." What is clearer is that this is one of the most talked and written about news items at this time. Part of the premise of Musk's pursuit of the Twitter deal is that 'free speech' is apparently under assault in the U.S. and elsewhere. A lack of free speech is an issue for any marketer, advocate, person or organization that has aspiration for their part of the American Dream. Thus today's featured focus on MHProNews will be a report on Musk and Twitter. It will be followed by additional information, more MHProNews analysis, commentary and today's market report snapshots and stock-business-driving headlines.
From the WND NewsCenter is the following report to MHProNews.
WND
'Malevolent mouthpiece': Left erupts as Musk takes over Twitter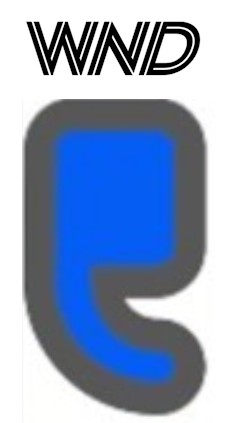 'Where should Democrats and Progressives go for free speech on social media?'
By Art Moore Published April 25, 2022 at 9:08pm
Prominent figures on the left who vowed to move to Canada if Donald Trump were elected in 2016 apparently didn't follow through.
Now, in the wake of Elon Musk's takeover of Twitter in the name of free speech, it remains to be seen if any will fulfill a trending promise to abandon the social-media platform, which effectively serves as a national public square.
Nevertheless, the anger, sorrow and contempt that accompanied Trump's shocking victory was in evidence Monday upon news of the billionaire entrepreneur's $44 billion purchase.
New York Times columnist and MSNBC contributor Charles M. Blow said he now will severely limit his engagement on Twitter.
"At some point Twitter may have been a town square of ideas. It's not that now. Now it's a cesspool of bots, screamers, conspiracists, and the perpetually angry. Very little is gained by engaging, and too much is lost," he wrote.
A Twitter user who responded to Blow's tweet said Musk's purchase "will be a huge, unimaginable loss for freedom, democracy and humanity as a whole,"
"Not sure if we will be able to carry on," the user wrote. "Only time will tell."
Watergate figure John W. Dean, who served as President Nixon's counsel, said he's not sure he is "interested in Twitter if Elon Musk owns it."
As news spread that the sale was imminent, Nikki Finke, founder and editor emeritus of Deadline.com, asked: "So if/when Elon Musk takes control of Twitter and turns it into a malevolent mouthpiece, where should Democrats and Progressives go for free speech on social media? An existing site or do we start our own?"
Dean Obeidallah, the host of an eponymous SiriusXM show, said Musk's purchase of Twitter "is a dream come true for white nationalists."
"After all musk is from the former apartheid country of South Africa which the white supremacists idolize," he wrote.
Activist Shaun King sounded a similar note, saying Musk's desire to purchase Twitter "is not about left vs right."
"It's about white power. The man was raised in Apartheid by a white nationalist. He's upset that Twitter won't allow white nationalists to target/harass people. That's his definition of free speech."
King wrote that Musk "has openly called himself a 'free speech absolutist' and said that he wants to create a space where anything can be said about anyone."
"That's why white nationalists are giddy today," he said. "Here on Twitter and other platforms that I track daily. It's dangerous."
Turning tide
In contrast, figures who had been banned for speech that countered the establishment narrative on issues such as the 2020 election and the COVID-19 pandemic, such as Dr. Robert Malone, were optimistic.
Malone told WND in a text that he looked forward to seeing the types of changes to the Twitter platform that Musk has been discussing.
"Maybe the tide will turn now on the likes of Spotify, Linked In, and even old creaky legacy media publications that prefer censorship, propaganda and defamation to an open society that values free speech," he said.
Malone said Musk's purchase is an important step forward for Americans "to rescue the common town hall which Twitter has come to represent from the grasp of those who demand censorship and propaganda as a way to protect themselves from encountering other viewpoints that challenge their own beliefs and assumptions."
Author and TV/radio host Mark Levin rejoined the Twitter conversation after a voluntary absence.
"Thanks to new ownership, I've decided to come back!" he wrote.
However, as news broke that a deal was imminent, former President Trump told Fox News on Monday he will not return to Twitter but instead will formally join his own TRUTH Social platform in the next week, as planned.
"I hope Elon buys Twitter because he'll make improvements to it and he is a good man, but I am going to be staying on TRUTH," Trump said.
Rep. Marjorie Taylor Greene, R-Ga., called for the restoration of her account along with the accounts of Trump, Malone, InfoWars founder Alex Jones and activist Milo Yiannopoulos.
Bring back President Trump.

Bring back my personal account.

Bring back Dr. Robert Malone.

Bring back Alex Jones.

Bring back Milo Yiannopoulos.

Bring back the cancelled nation.

Bring back freedom of speech.

Bring back America! 🇺🇸

— Rep. Marjorie Taylor Greene (@RepMTG) April 25, 2022
Greene's account was suspended by Twitter in January after the company charged she had violated its COVID "misinformation policies."
The lawmaker tweeted about "extremely high amounts of Covid vaccine deaths," posting a chart based on the data in the CDC's Vaccine Adverse Event Reporting System, or VAERS.
Twitter said Greene was permanently banned after a "fifth strike." Previously, she violated the company's policies by distributing posts saying the vaccines should not be mandated, arguing the survival rate for COVID-19 is high for most people and the shots were "failing."
Prepare for blue check mark full scale meltdown after @elonmusk seals the deal and I should get my personal Twitter account restored. pic.twitter.com/MKBQvHCoAH

— Rep. Marjorie Taylor Greene (@RepMTG) April 25, 2022
Musk said in a statement after closing the deal that free speech is "the bedrock of a functioning democracy, and Twitter is the digital town square where matters vital to the future of humanity are debated."
"I also want to make Twitter better than ever," he said.
He promised new features, such as "making the algorithms open source to increase trust, defeating the spam bots and authenticating all humans."
But Twitter employees on Monday, reported journalist Andy Ngô, say they are "sick of hearing about "free speech" and are "concerned about their mental health," according to sources.
Ngô, known for his coverage of Antifa, said Twitter employees "on internal chats indicate their biggest fear is Donald Trump being unbanned" and many express "strong hatred" toward Musk. ##
Additional Twitter, Media-Related Information…
On ZeroHedge this morning (4.26.2022) at 7 AM is the following with respect to Musk and Twitter.
"Jeff Bezos Suggests Elon Musk Gives China 'Leverage' Over Twitter – Gets Wrecked In Replies
As the left's collective outrage over Elon Musk's purchase of Twitter grows, Amazon founder (and owner of the Washington Post) Jeff Bezos joined the triggering – asking in a Monday night tweet whether China now has leverage over 'the town square' because Tesla relies on Beijing for business.
"Did the Chinese government just gain a bit of leverage over the town square?" asked Bezos, highlighting a tweet from New York Times reporter Mike Forsythe – who strung together a conspiracy theory based on Tesla's reliance on Chinese battery makers, and the fact that China is Tesla's 'second-biggest market in 2021' after the US."
Interesting question. Did the Chinese government just gain a bit of leverage over the town square? https://t.co/jTiEnabP6T

— Jeff Bezos (@JeffBezos) April 25, 2022
Top tier billionaires are elbowing each other, not unlike how Musk did with Bill Gates recently on "philanthropy." But elbows aside, Bezos' point on China applies to all of the U.S. billionaires and corporate giants who are doing business in China.
In a somewhat related vein, the announcement that CNN+ is being cancelled is ironically a tweet generator and topic of conversation.
From WND NewsCenter to MHProNews, the following report on CNN+ through the lens of comments made by former Fox News anchor, Chris Wallace.
'I've been a victim': Chris Wallace goes public after CNN+ crashes and burns
By Abby Liebing, The Western Journal
Published April 25, 2022 at 10:11pm
With the fast collapse of CNN+, the streaming service that launched at the end of March, CNN anchor Chris Wallace has finally broken his silence on the issue.
Wallace left his longtime position at Fox News for a new job with CNN and a slot hosting on CNN+. But now that the streaming service has folded, Wallace said doesn't know where his career is headed, The Hill reported.
However, Wallace did say that he is in "good shape whether it's at CNN or someplace else," Mediaite reported.
Wallace was speaking Sunday at a live-streamed meeting of a New York City-area group called the Common Ground Committee, which aims to promote "public discourse." Joining Wallace on the panel was Jonathan Karl, chief Washington correspondent of ABC News.
The event was moderated by former CBS News correspondent Jacqueline Adams, with the topic "Media, Politics, and Polarization." About 20 minutes into the forum, she put the question of the future of news streaming services directly to Wallace.
"Chris, the proverbial elephant in the room is the surprising announcement that CNN+ is shutting down at the end of this week. How should news consumers react," she asked.
"Are there already enough choices for news sources out there and are the days of streaming already over?"
"Wow that was quick," Wallace answered. "It's an interesting thing and I've been a victim of all of this in the last week."
CNN+ launched on March 29, but after just a month, CNN's parent company, Warner Bros. Discovery, announced last week it will be shut down on April 30.
"When I came over to CNN+, there were some very smart people … who were saying that the future of cable news was in great jeopardy because of that fact that you're seeing people unbundle. They're not getting these bid, getting these big, expensive 50-channel cable deals anymore …
"This was just a wave of the future and the idea was you've got to get a foothold in the streaming world because that's where the future of news off the mainstream networks is going to be.
"Now you have some equally smart people that have come in with a diametrically opposed view. These are the new bosses at CNN+ — Warner Bros. Discovery — who've come to the conclusion that to have a narrow, niche product like a news streaming service doesn't work.
"I have absolutely no idea which is right and wrong, but the Discovery people are in charge and so they made the decision," Wallace said.
The relaxed view Wallace presented Sunday was in contrast to reports of how he handled the collapse of CNN+ while it was still going on.
As the daily news about CNN+ kept getting worse, Wallace reportedly indulged in "daily breakdowns" and had his staff monitor how often promotions for his show were played.
At Sunday's event, Wallace also noted how quickly the media landscape had changed, especially in light of the Netflix announcement last week that it had lost 200,000 subscribers in the first quarter of the year, leading its stock to plummet by 35 percent, as CNBC reported.
"Two weeks ago, streaming was king," he said. "Now, we've had the decision on CNN+. The bad forecast about subscribers at Netflix. And suddenly, streaming is in ICU on life support."
Wallace was anchoring the interview show "Who's Talking to Chris Wallace?" on the streaming service.
Wallace told Adams he wasn't worried about himself, but said he was concerned about all the employees of CNN+ who have found themselves out of a job thanks to the streaming service's inability to prove it could be successful in a competitive media market.
"I am going to be fine. I'm in good shape, whether it's at CNN or someplace else. Frankly, what I'm mostly concerned about right now – and very – is my team and hundreds of other people," Wallace said.
"There were 300 people, I think, that had jobs at CNN+. Some of them had left CNN to go to streaming. Some of them had left other places, moved across the country. And so I think you're seeing a lot of the anchors at CNN+ doing everything they can to protect the people that were working on their team," he added. ##
This article appeared originally on The Western Journal. 
More MHProNews Insights, Added Info, and Commentary
The New York Times and The Washington Post both made pivots recently on their handling of the Hunter Biden laptop story that Twitter and other social media giants 'censored' shortly before the 2020 election. What was previously dubbed Russian disinformation was recently 'confirmed' as seemingly authentic information from the abandoned laptop of White House Resident [PINO] Joe Biden's son, Hunter. In the case of The Washington Post, it is owned by 'the second richest man' in the world, one Jeff Bezos of Amazon fame. But as the MHProNews report linked below which lists the 'official' top ten list indicated, there are at least two people who are not on those lists who may have similar or greater levels of wealth as Musk or Bezos.
https://www.manufacturedhomepronews.com/graphics-lists-of-10-richest-men-women-in-world-tech-plus-mhville-market-update/
Then, there are the questions about Musk and other billionaires living in the U.S. – such as – how did they really get to their current pinnacle of wealth? There are indications from mainstream sources that some of that wealth found in the Big Tech sector was a result of investments by various U.S. 'spy' agencies.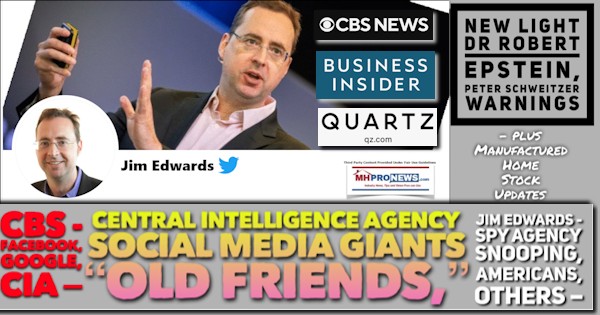 Put differently, things are not always as they are made to appear. Rep. Marjory Taylor Greene's tweet speaks volumes. If Musk is serious, will he have Twitter employees turn back on deleted and censored material or not?
The report on journalist Rebecca Strong's op-ed on mainstream media is another piece of the puzzle of how 'legacy' media and big tech are interacting to shape society.
Journalist Rebecca Strong's Report Warns Small Number of Corporate Media, Big Tech, Investor Funds Dominate News- How It Impacts Businesses, Every American; plus MHVille Market Update
With that backdrop, to the Chris Wallace/CNN+ meltdown, a reportedly $100 million dollar investment in that platform is apparently going up in smoke in a matter of a few weeks. The marketplace may be manipulated in some respects. But people still have the ability to make choices among arguably artificially limited options. "Woke" Disney's stock plumet is an example of that which was explored in a report that framed the issue with manufactured housing implications.
The Calm Before the Next Manufactured Housing Industry Storm? New Facts and Viewpoints; plus Sunday Weekly MHVille Headlines Review 
Consumers and voters still have a say in what happens in America.
That noted, media and big tech censorship is said to have made a decisive difference in the 2020 presidential election contest between the 45th President Donald J. Trump (R) and former VP and U.S. Senator Joseph "Joe" Biden. As public rancor over Biden's policies, even among Democrats, grows – one question being pressed by some in media is this. Will this cause even more interest in the question of was the election not just manipulated by censorship, but was it actually "stolen?"
From the soon to turn 25 years of service WND NewsCenter is this report and analysis to MHProNews.
WND
Miranda Devine: 'The most compelling evidence' of 2020 vote fraud
'The extent of the operation is jaw-dropping'
By Art Moore
Published April 25, 2022 at 7:35pm
Miranda Devine was the lead reporter in the New York Post's blockbuster stories weeks before the 2020 election featuring evidence of Joe Biden's involvement in the family's influence peddling operation.
A poll indicated that if those revelations had not been censored by Twitter, Facebook and other social media, they would have changed the outcome of the vote.
Now, Devine is weighing in on what she calls the "most compelling evidence to date" of a systematic scheme to subvert the electoral process.
She's referring to the hard data gathering by longtime election-integrity investigators Catherine Engelbrecht, founder of True the Vote, and data analyst Gregg Phillips that is featured in the upcoming documentary by Dinesh D'Souza "2000 Mules".
As WND reported, Engelbrecht and Phillips hired a dozen people who put in 16-hour days for 15 months, combing tediously through cellphone geolocation data, surveillance videos and documents to see if the evidence supports their vote-fraud hypothesis. They believe the data show a highly coordinated operation in the key battleground states collected ballots and paid "mules" to stuff them in the unattended drop boxes that became a center of controversy.
Devine, calling the extent of the vote fraud "jawdropping," featured it in a column warning that while Democrats and their failed policies appear to be headed for "annihilation at the midterms," the party's leaders "appear curiously relaxed, as if winning elections is no longer a priority."
That's because, she contends, "they have a cunning plan."
"They might not be any good at governing, but when it comes to seizing power by foul means or fair, they are world-class," she wrote.
Devine noted that in the film, D'Souza points out that there were enough suspect votes discovered in the investigation in Georgia, Pennsylvania and Arizona to possibly change the outcome of the election.
"There is no way to scrutinize those ballots now and see if they are fraudulent but if we must have drop boxes at election time, they need to be secure and under 24/7 surveillance," she wrote.
Devine believes Republican candidates, including President Trump, if he runs, should not keep bringing up "the stolen election" but should instead focus on winning the next one.
Much of the evidence of criminal behavior discovered by Engelbrecht, Phillips and their team is indisputable. In Georgia, for example, it's illegal for any person to place more than one ballot in a drop box unless he or she has registered as an "assistor." In Gwinnett County, where there is video footage of people with latex gloves stuffing multiple ballots in a drop box then recording the deed with a photograph, there were no "assistors" registered for the 2020 election.
Phillip said in a recent interview with Charlie Kirk that after the movie comes out and the inevitable attacks come, the investigative team will "pull the rip cord" and release all of the data.
See the interview with Charlie Kirk:
See a trailer for "2000 Mules":
##
It is approaching 14 months since MHProNews' Masthead featured an article that cited author Edward Curtin which used as part of its title, a "Tapestry of Lies." It is not that everything that we see, hear, or read is untrue. But there is often a significant amount of spin, paltering, deception, and misdirection involved in what is presented as "news." In order to discern where the truth may be on a controversial topic, it is often useful to read several reports on the same subject, and then compare what each has emphasized and/or left out – and why.
MHProNews for some time moved away from short articles that had a few key bullets. We have moved instead toward longer reports that cite facts and evidence, and which can then be examined by thoughtful readers who want to make up their own minds. That's closer to the ideal of what free speech and a free press should operate like. In a few moments, numbers of readers will move on to the Daily Business News 'left right' headline snapshot, which provides CNN (left-leaning) and NewsMax (right-leaning) headlines. "We Provide, You Decide" © is served through that process. But so too is "Intelligence for your MHLife." ©
Underscoring everything should be the ultimate reality of right vs. wrong. These are a matter of divine revelation, and can be understood with crystal clarity for those willing to see the truth and follow it. Note, the following article was the top read in the emailed news update it was first provided to our subscribers.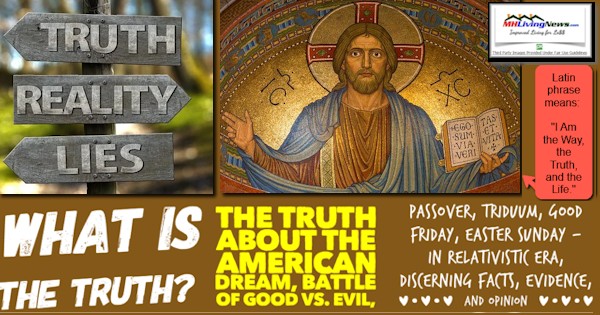 See the related reports for more.
Graphics, Lists of 10 Richest Men, Women in World, Tech & Finance Include MH Connected Warren Buffett, Bill Gates But Some Names May be Missing from Bloomberg, Forbes Lists; plus MHVille Market Update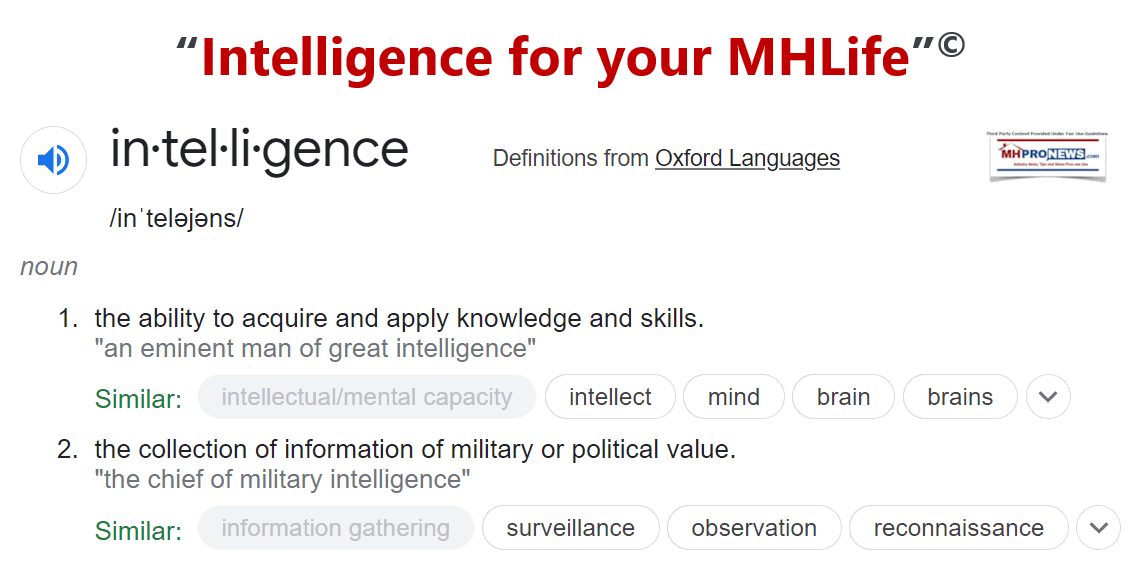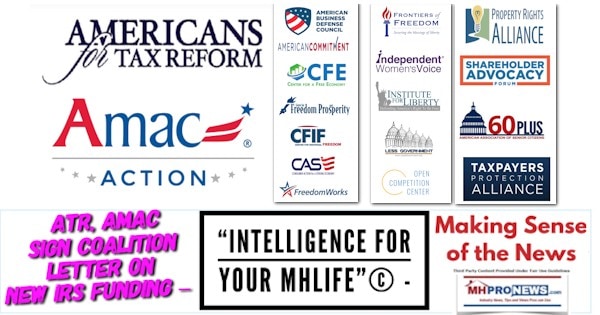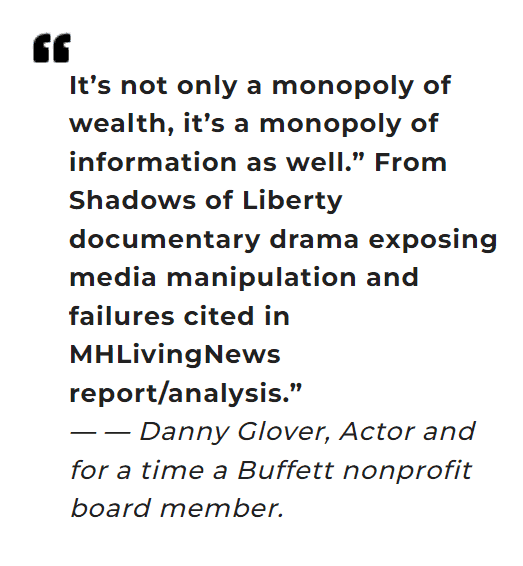 Next up is our daily business news recap of yesterday evening's market report, related left-right headlines, and manufactured housing connected equities.
The Business Daily Manufactured Home Industry Connected Stock Market Updates.  Plus, Market Moving Left leaning CNN and Right-leaning (Newsmax) Headlines Snapshot. While the layout of this daily business report has been evolving over time, several elements of the basic concepts used previously are still the same. For instance. The headlines that follow below can be reviewed at a glance to save time while providing insights across the left-right media divide. Additionally, those headlines often provide clues as to possible 'market-moving' news items.
Market Indicator Closing Summaries – Yahoo Finance Closing Tickers on MHProNews…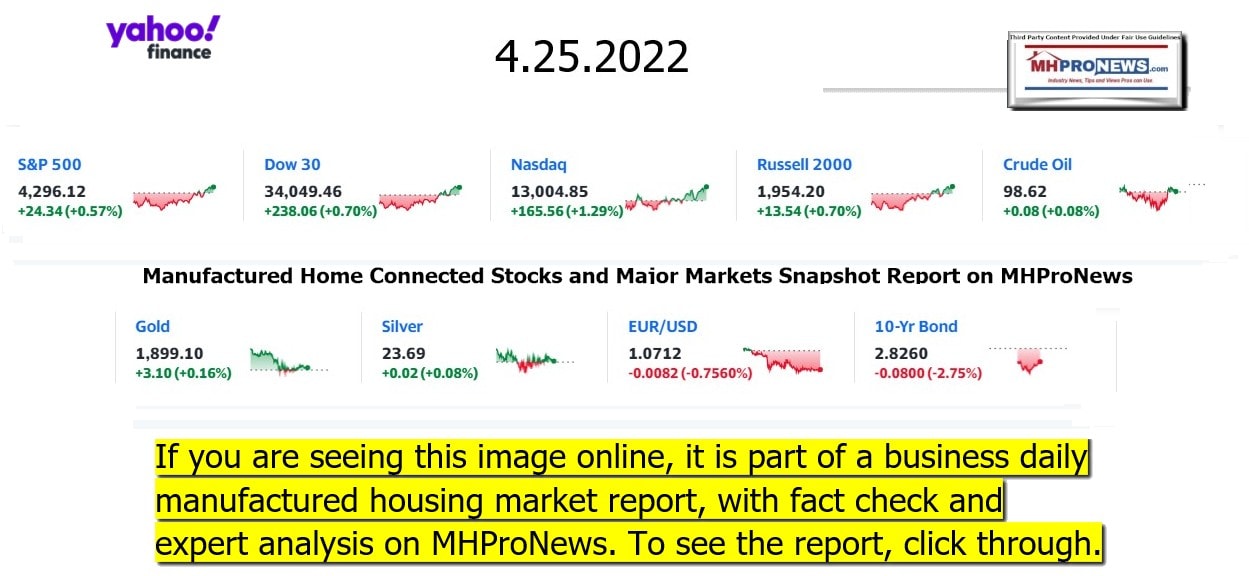 Headlines from left-of-center CNN Business – from the evening of 4.25.2022
Twitter agrees to sale
FILE – Elon Musk in this March 9, 2020 file photo.
The deal would put world's richest man in charge of one of the world's most influential platforms
Inside: Twitter staff ask CEO if Trump will be allowed back on platform
LIVE UPDATES Musk says he wants to make Twitter 'better than ever'
A timeline in tweets: Take a look at Twitter and Elon Musk's whirlwind April
Trump: Musk deal raises questions about former President's Twitter ban
Washington: White House calls for legislation to reform tech platforms but won't comment on Musk's Twitter deal
Reaction: NAACP on to news of Twitter purchase: "Mr. Musk: free speech is wonderful, hate speech is unacceptable."
Stocks: How the Dow reacted to news of Musk's deal with Twitter
Truth Social: Trump SPAC is down 44% since Musk disclosed Twitter stake
WATCH: Elon Musk in 2001: I'm a little tired of the internet
Traders work on the floor of the New York Stock Exchange during afternoon trading on April 12, 2022 in New York City.
Morgan Stanley warns of potential bear market in US stocks
SpaceX astronaut mission successfully returns to Earth after a week of delays
Coca-Cola is a stable safe haven in a rough market
US oil sinks below $100 on China Covid concerns
US labor board sues Starbucks to rehire unionizing employees
Opinion: Spending on consumer goods will likely plummet in the second half of the year
Should you rent or buy? Ask these four questions
It's not the Apple Store. It's the Meta Store
A quarter of all the electricity in this county is powering Bitcoin mining
How to get free fries at Burger King
The Chevrolet Corvette is officially going electric
CHINA
Women wearing face masks to help protect from the coronavirus walk by a barricaded Galaxy Soho commercial office building which was locked down for health monitoring following a COVID-19 case detected in the area, Tuesday, April 5, 2022, in Beijing. China has sent more than 10,000 health workers from across the country to Shanghai, including 2,000 military medical staff, as it struggles to stamp out a rapidly spreading COVID-19 outbreak in China's largest city.
Chinese officials are 'painfully aware' of economic fallout from lockdowns
Here's where it's most expensive to raise a kid
Tesla wants to resume production in Shanghai
Lockdowns pose a growing threat to the economy
Top Chinese regulator says tech is booming
INVESTING
An aerial photo taken on April 18, 2022 shows a large number of export vehicles waiting to be loaded at The port of Yantai, East China's Shandong Province. According to preliminary calculations released by the National Bureau of Statistics, China's GROSS domestic product (GDP) in the first quarter was 2,7017.8 trillion yuan, up 4.8% year on year.
IMF says Russia's war in Ukraine will 'severely set back' global economy
Netflix's collapse is a warning sign for stocks
The magic is gone for Disney investors
Bank earnings signal dark clouds on the horizon
Banks say they're getting tough on coal, but they keep lending trillions to polluters
Headlines from right-of-center Newsmax 4.25.2022
Judge Pauses Biden Plan to End Title 42's COVID Restrictions at Border
Critics say the White House plan to end the Trump-era policy on May 23 will exacerbate the border crisis and allow an even greater surge of immigrants looking to cross over from Mexico. [Full Story]
Russian Invasion of Ukraine
Russia Warns of WWIII After Top US Officials Visit Kyiv
Russia Seeks to Reduce 'Serious' Risks of Nuclear War: Foreign Minister Lavrov
Russia Says Western Weapons in Ukraine Legitimate Targets
Mariupol Officials Say New Mass Grave Found
White House: More Sanctions Against Russia Likely
US Promises More Aid, Return of Diplomats in Secret Kyiv Visit
Blinken: Russia Is Failing in War Aims, Ukraine Succeeding
Ukraine's 'Alamo' Steel Plant, Mariupol Still Won't Fall to Russians
Biden Names Brink as US Ambassador to Ukraine
Biden Appears to Reference Ukraine in Armenia Genocide Commemoration Statement
Russia Says It Will Open Mariupol Evacuation Corridor
More Russian Invasion of Ukraine
Newsmax TV
Justice: US Border Agents Deserve Respect, Not Loathing | video
Montana AG: WH Must Reverse on Keystone
KT McFarland: Biden Could Bankrupt Putin By Producing Fuel | video
Texas Rep. Harrison: All Congress Should Have to Visit Border | video
NBPC President Judd: Biden's Fault Guard Has to Patrol Border | video
Estes: More Appropriations Needed for Ukraine | video
Peter Pitts: 'Bad Politics, Bad Science' to Bring Back Masks | video
George P. Bush: Texas May Have to Assert Sovereignty Over Border
Texas AG Paxton: Biden Will Ignore SCOTUS on Remain in Mexico | video
More Newsmax TV
Newsfront
Manchin's Approval in West Virginia Soars, Despite Dems' Claims of Biden Obstruction
Joe Manchin, D-W.Va., has been the occasional thorn in President Joe Biden's side on certain voting measures, apparently to the delight of his constituents back home…. [Full Story]
Poll: Majority of Young Americans Support Federal Action on Student Loan Debt
The majority of Americans, 18 to 29, favor some form of federal [Full Story]
Trump Says He Won't Return to Musk-Owned Twitter
Former U.S. President Donald Trump said Monday that he will not [Full Story]
Related
WH Expresses Concerns on Social Media After Musk's Twitter Deal
Billionaire Musk's Twitter Plans
Nasdaq Ends Higher After Twitter-Musk Deal
Twitter CEO Would Get $42M If Terminated After Musk Deal
It's Official! Elon Musk Buys Twitter for $44 Billion
Russia Warns of WWIII After Top US Officials Visit Kyiv
Russia on Monday warned the Ukraine conflict risked escalating into a [Full Story]
Poll: 36 Percent of Young Adults Say Political Involvement Rarely Has Tangible Results
Thirty-six percent of 18-to-29-year-olds say political involvement [Full Story]
Russia's 'Poseidon' Doomsday Device Should 'Absolutely' Worry US
Even as the world prepares for the nightmare possibility that Russian [Full Story] | Platinum Article
Florida Governor Signs Bill Creating Election Police Unit
Florida Gov. Ron DeSantis signed a bill Monday to create a police [Full Story]
Father of Cancer-Stricken Girl Slams 'Evils' of Obamacare
Former President Barack Obama returned to the White House earlier [Full Story] | Platinum Article
Colorado Man Dies After Setting Himself on Fire in Climate Change Protest
A man from Colorado who set himself on fire Friday in front of the [Full Story]
France's Macron Beats Le Pen to Win Second Term
French President Emmanuel Macron defeated his far-right rival Marine [Full Story]
Related
Biden Congratulates France's Macron on Reelection
France's Emmanuel Macron Thanks Supporters as Well as Voters Who Only Backed Him to Stop Far-right Rival Marine Le Pen
Down but Not Out: France's Le Pen Vows to Fight on
Leaders Quick to Congratulate France's Macron in Relief for Europe
Judge Blocks Biden From Ending Title 42 at Border
A federal judge has blocked the Biden administration from ending [Full Story]
Cuba Hits US Over Immigration Spike
Cuba's foreign minister on Monday hit out at Cuban immigration to the [Full Story]
Veterans Affairs Adds Nine Rare Cancers to Fast-Track Benefits
Troops who developed one of nine rare cancers due to exposure from [Full Story]
Roger Stone Joins Ontario Party as Adviser
Roger Stone accepted a strategic adviser position with the [Full Story]
White House: More Sanctions Against Russia Likely
The U.S. is likely to impose more economic sanctions against Russia [Full Story]
Survey: 51 Percent of Likely US Voters Believe Biden Admin Encouraging Illegal Immigration
A federal judge will not permit special counsel John Durham to [Full Story]
IAEA: Ukraine's Nuke Safety 'Seriously Jeopardized on Several Occasions'
Ukraine's nuclear safety has been "seriously jeopardized on several [Full Story]
Biden Gives First Midterm Endorsement to Incumbent Who Voted Against Him
President Joe Biden gave his first endorsement for the 2022 midterm [Full Story]
Supreme Court Conservatives Lean Toward Football Coach in Prayer Case
The U.S. Supreme Court on Monday appeared receptive to making it [Full Story]
Judge: Durham Has Limited Window for Using Collusion Claims Against Clinton Attorney
A federal judge will not permit special counsel John Durham to [Full Story]
Trump: JD Vance 'a Guy That Said Some Bad S**t About Me'
Stumping for Ohio GOP Senate primary candidate J.D. Vance, former [Full Story]
Environmental Group Seeks Info on 'Potential Political Inference' on Interior Report
An environmental organization filed a Freedom of Information Act [Full Story]
FBI Director: Violence Against Police 'Doesn't Get Enough Attention'
FBI Director Christopher Wray told "60 Minutes"on Sunday that [Full Story]
Chris Wallace Unsure of Future After CNN+ Collapse
After the dramatic and quick demise of CNN+, star anchor Chris [Full Story]
Texas Guardsman's Body Found: Rep. Gonzales
The body of a Texas Army National Guard soldier who tried to save two [Full Story]
New York Judge Holds Trump in Contempt
A New York judge on Monday held former President Donald Trump in [Full Story]
Harvard Poll: Trump Tops Biden in Hypothetic '24 Race
Not only do 63% of registered voters say President Joe Biden should [Full Story]
Baby Rescued From Burning Orlando Apartment Building by Sheriff's Deputy
A brave sheriff's deputy rescued a baby from a balcony in a burning [Full Story]
Florida School Shooter's Jury Selection to Start Over
The judge overseeing jury selection for a man who murdered 17 people [Full Story]
Google Makes Push for 'Inclusive Language' With Writing Feature
Google is making a push for "inclusive language" with a new "woke" [Full Story]
Cuba Says U.S. Planning to Exclude it From Summit of the Americas
Cuban Foreign Minister Bruno Rodriguez said Monday that the United [Full Story]
Incredible Miniature Telescope Lets You See for Miles
Starscope
More Newsfront
Finance
Lauren Fix, The Car Coach: Exceptional Models at the NY Auto Show
The 2022 edition of the New York auto show just concluded, its first since 2019. While it may not have returned to its previous scale, there were still plenty of extraordinary new cars and technological developments to check out…. [Full Story]
Nasdaq Ends Higher After Twitter-Musk Deal
Twitter CEO Would Get $42M If Terminated After Musk Deal
It's Official! Elon Musk Buys Twitter for $44 Billion
Billionaire Musk's Twitter Plans
More Finance
Health
COVID-19 Cases Rising: Watch for These Symptoms of a BA.2 Infection
Now that COVID-19 cases are on the rise yet again, experts warn that we may be on the verge of another surge in most states after a two-month decline. While no one expects a peak as high as the last one when the omicron variant tore through the nation, there is worry that…… [Full Story]
Researchers Developing Combination Shots, Nasal Drops to Combat COVID Variants
New Study Finds Organic Produce Harbors Dangerous Bacteria
More Heart Disease Risk Factors Bring a Higher Risk for Dementia
How to Manage Anxiety in Kids as Pandemic Continues
MHProNews has pioneered in our profession several reporting elements that keep our regular and attentive readers as arguably the best informed in the manufactured housing industry. Among the items shared after 'every business day' (when markets are open) is our left-right headline recap summary. At a glance in two to three minutes, key 'market moving' news items are covered from left-of-center CNN Business and right-of-center Newsmax. "We Provide, You Decide." © Additionally, MHProNews provides expert commentary and analysis on the issues that others can't or won't cover that help explain why manufactured housing has been underperforming during the Berkshire era while an affordable housing crisis and hundreds of thousands of homeless in America rages on. These are "Industry News, Tips, and Views Pros Can Use" © features and others made and kept us the runaway #1 in manufactured housing trade publisher for a dozen years and counting.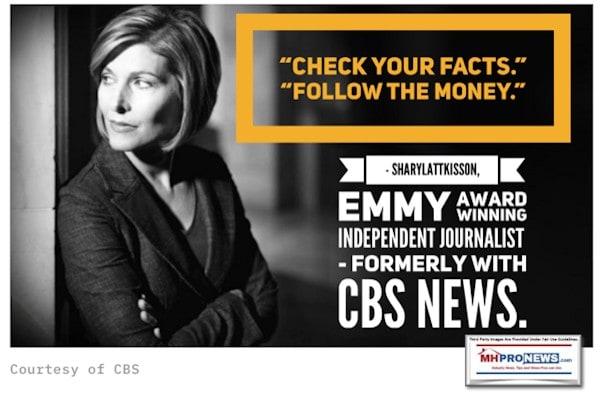 Manufactured Housing Industry Investments Connected Equities Closing Tickers
Some of these firms invest in manufactured housing, or are otherwise connected, but may do other forms of investing or business activities too.
NOTE: The chart below includes the Canadian stock, ECN, which purchased Triad Financial Services, a manufactured home industry lender
NOTE: Drew changed its name and trading symbol at the end of 2016 to Lippert (LCII).
NOTE: Deer Valley was largely taken private, say company insiders in a message to MHProNews on 12.15.2020, but there are still some outstanding shares of  the stock from the days when it was a publicly traded firm.  Thus, there is still periodic activity on DVLY.
Manufactured Home Communities (a.k.a. 'Mobile Home Parks' – SIC) – Exploring UMH Properties; Fellow Manufactured Housing Institute Member Yes! Communities Suits and Settlements; plus MH Markets Updates
Clayton-21st Storm Watch – Sinatra's Summer Wind Blows Early? – Manufactured Housing Moat Breach – Manufactured Home Values Increasing Faster than Site-Built – Case for Something New in 2022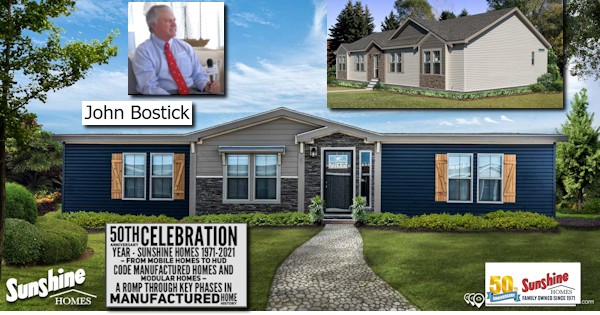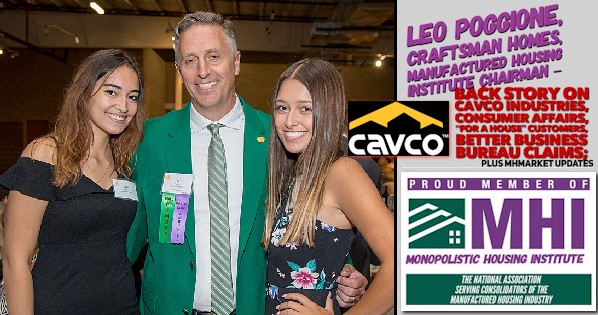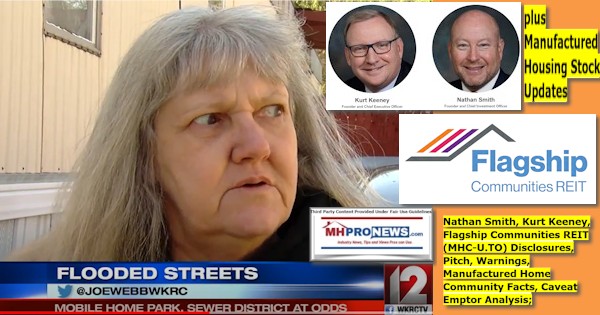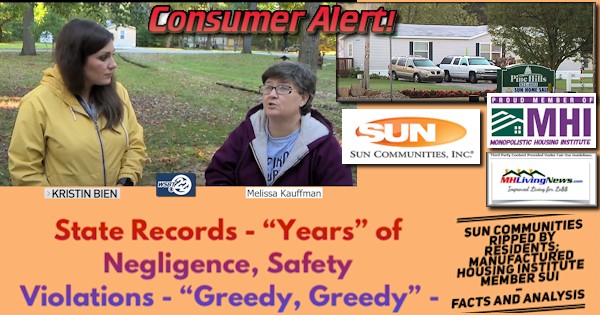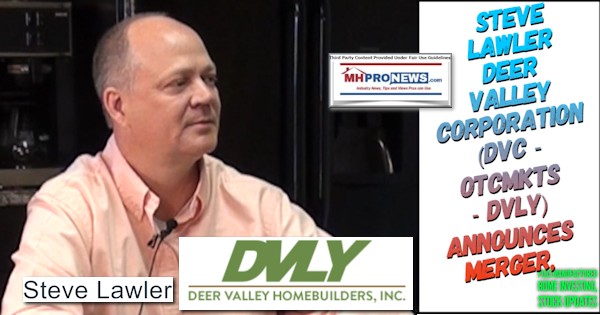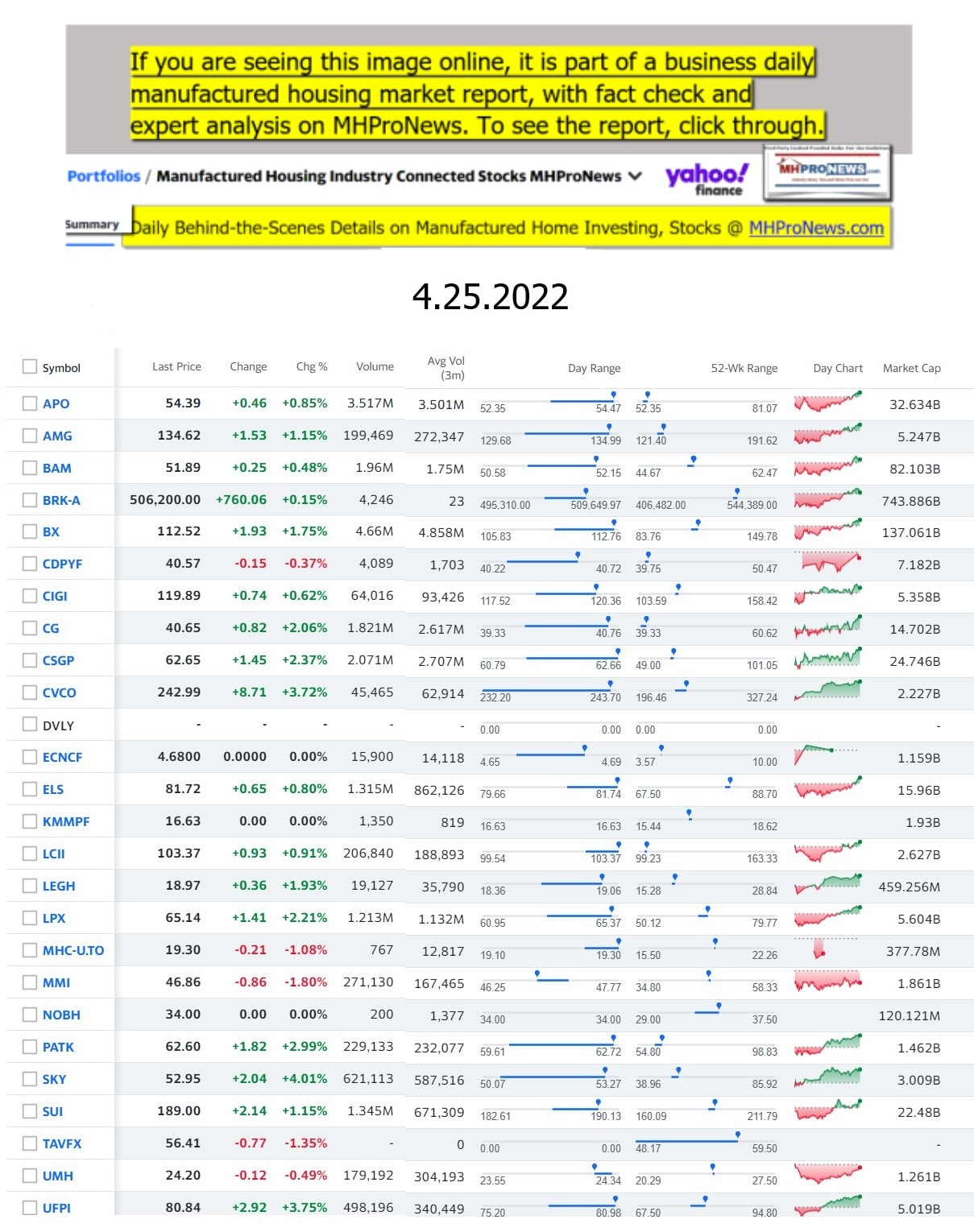 2022

…

Berkshire Hathaway is the parent company to Clayton Homes, 21st Mortgage, Vanderbilt Mortgage and other factory-built housing industry suppliers.


·

LCI Industries, Patrick, UFPI, and LP each are suppliers to the manufactured housing industry, among others.




·

AMG, CG, and TAVFX have investments in manufactured housing related businesses.

For

insights from third-parties and clients about our publisher

, click here.


Enjoy these 'blast from the past' comments.

MHProNews. MHProNews – previously a.k.a. MHMSM.com – has celebrated our 11th year of publishing and have completed over a dozen years of serving the industry as the runaway most-read trade media.
Sample Kudos over the years…
It is now 12+ years and counting…
Learn more about our evolutionary journey as the industry's leading trade media, at the report linked below.
· For expert manufactured housing business development or other professional services, click here.
· To sign up in seconds for our industry leading emailed headline news updates, click here.

Disclosure. MHProNews holds no positions in the stocks in this report.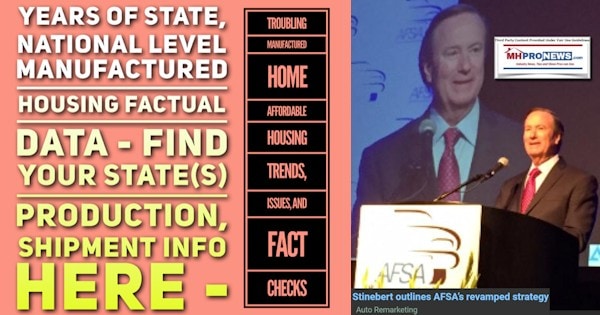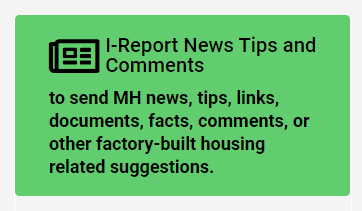 That's a wrap on this installment of "News Through the Lens of Manufactured Homes and Factory-Built Housing" © where "We Provide, You Decide." © (Affordable housing, manufactured homes, stock, investing, data, metrics, reports, fact-checks, analysis, and commentary. Third-party images or content are provided under fair use guidelines for media.) (See Related Reports, further below. Text/image boxes often are hot-linked to other reports that can be access by clicking on them.)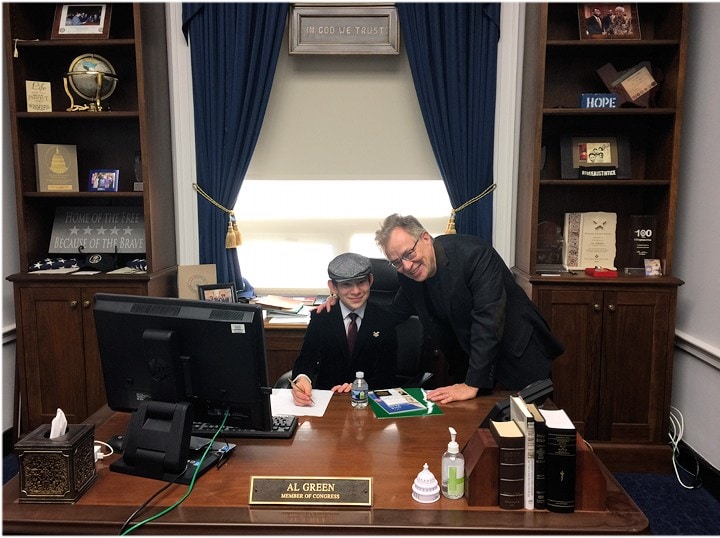 By L.A. "Tony" Kovach – for MHProNews.
Tony earned a journalism scholarship along with numerous awards in history. There have been several awards and honors and also recognition in manufactured housing. For example, he earned the prestigious Lottinville Award in history from the University of Oklahoma, where he studied history and business management. He's a managing member and co-founder of LifeStyle Factory Homes, LLC, the parent company to MHProNews, and MHLivingNews.com. This article reflects the LLC's and/or the writer's position and may or may not reflect the views of sponsors or supporters.