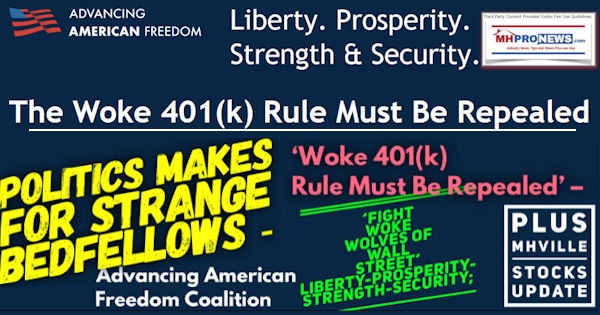 Environmental, Social, and Governance (ESG) standards and rules have become a hot button issue for corporations, nonprofits, politicos, investors, and those with 401K accounts. Several publicly traded brands involved in the manufactured housing industry have included ESG statements in their investor relations packages and presentations. As MHProNews has reported, a growing number of right-leaning organizations and so-called red states have begun pushing back against ESG efforts as being contrary to the interests of a broad range of Americans. Part of that information-intellectual-political-advocacy battlefront has been the nonprofit group dubbed "Advancing American Freedom." Unpacking this report will reveal some of the ways that the maxim 'politics makes for strange bedfellows' may apply.
'Alter Conceptual Model of Corporation and Bases of Corporate Law and Corporate Finance Collapse' Attorney Bruce Abramson Explains Legal, Financial Risks – 'What is ESG, and Why Should we Care?'
From their website's about us page, "Advancing American Freedom [AAF] promotes and defends the successful policies of recent years that yielded unprecedented prosperity at home and restored America's strength abroad, while elevating traditional American values. AAF serves the Conservative Movement by developing innovative policy solutions, strategies, coalitions, and messaging that builds upon those accomplishments, expands freedom for all Americans, and hampers anything that would threaten America's standing as the greatest nation on the face of the Earth." AAF leadership includes its founder, Michael R. "Mike" Pence. Pence was the vice president to the 45th President of the United States (POTUS) Donald J. Trump. Despite having declined Trump's request and that of millions of Trump voters on January 6, 2021 to reject key electoral votes, Pence has managed to stay involved in conservative political circles through AAF, the Heritage Foundation, and other efforts. While public opinion polls and straw polls reflect the notion that the vast majority of "MAGA" voters favor Trump over Pence by a wide margin for the GOP nomination for president in 2024, at least on paper, Trump and Pence still share many similar views.
With that brief background, AAF has led a coalition of various public officials and nonprofit organizations in support of, or opposition to, various public policies taken by the left-leaning or 'progressive' Biden-Harris regime. AAF Executive Director Paul Teller said the following in a media release.
"We are grateful for the House's effort and leadership to repeal the woke ESG 401(k) rule and will continue to rally behind the conference in their efforts to eliminate this hurtful overreach once and for all," said AAF Executive Director Teller. "Americans are looking to Congress to protect their hard-earned savings from being funneled into Biden's woke agenda. We look forward to continuing our work with leadership to include this crucial legislation in upcoming legislative packages and deliver a win for the American worker."
That same AAF media release said the following on background.
"Advancing American Freedom has led the support for the woke 401(k) rule overturn resolution, with efforts that target key audiences in D.C. and nationwide. In February, AAF sent a coalition letter to Congress signed by over 100 conservative leaders and organizations calling for a vote on the Braun-Barr resolution. To amplify these efforts, AAF also ran ad campaigns in Arizona and Montana calling for constituents to contact Senator Tester (MT) and Senator Sinema (AZ) in support of the resolution, resulting in Senator Tester voting yes on the resolution.
In April of 2022, Vice President Pence delivered remarks at Rice University, calling out those who sought to weaponize the U.S. financial system to "destroy energy producers from within.""
With those background elements in mind, on 3.28.2023, AAF's coalition sent the following letter to House leadership. Note that the coalition does not include the Manufactured Housing Institute (MHI), which claims to represent "all segments" of manufactured housing. Several high-profile MHI member brands have embraced the ESG agenda, at least in their corporate investor relations packages. More on that in Part 3, further below.
Part 1 of today's report includes a letter from the AAF and its coalition partners encouraging House Republican leaders to continue to press the case for stopping the Biden regime's ESG stance. As was noted above, AAF is working in both chambers of Congress, and is engaging with more conservative Democrats too.
Part 2 of this article includes a series of statements by a 'bipartisan' coalition of U.S. Senators on ESG related public policies.
Part 3 includes additional information with more MHProNews analysis and commentary in brief.
Part 4 of today's report finishes up with the Daily Business News on MHProNews macro- and manufactured housing connected equities performance and a summary of left-right 'market moving' headline news.
Part 1: AAF Coalition Letter.

March 28, 2023
Dear Speaker McCarthy, Leader Scalise, and Whip Emmer,
Thank you for your efforts to repeal the highly concerning Biden-Harris Department of Labor rule, "Prudence and Loyalty in Selecting Plan Investments and Exercising Shareholder Rights," which would allow leftwing "ESG" priorities to take precedence over returns for 401(k) investments.
We are grateful that you advanced the Congressional Review Act resolution (H.J.Res. 30) and sent it to President Biden's desk. It is unconscionable that he vetoed this resolution. At a time when he took swift action to bail out wealthy California depositors at Silicon Valley Bank, Biden has demonstrated that the value of middle-class workers' retirement savings is not as important as progressive values on the environment, biological sex, and other matters.
Because millions of workers will still be hurt by this rule, we look forward to your ongoing legislative efforts to repeal it. For example, a repeal of this rule could be included as part of an upcoming appropriations bill.
Please let us know how we can support you in this and other initiatives to protect workers' savings.
Sincerely,
| | |
| --- | --- |
| Paul Teller | Brent Gardner |
| Executive Director | Senior Vice President |
| Advancing American Freedom | Americans for Prosperity |
| | |
| Grover Norquist | David McIntosh |
| President | President |
| Americans for Tax Reform | Club for Growth |
| | |
| Steve Buri | Greg Sindelar |
| President | Chief Executive Officer |
| Discovery Institute | Texas Public Policy Foundation |
| | |
| Jessica Anderson | Richard Morrison |
| Executive Director | Senior Fellow |
| Heritage Action for America | Competitive Enterprise Institute |
Kimberly Yee
Julie A. Ellsworth
Treasurer
Treasurer
State of Arizona
State of Idaho
Daniel M. Elliott
John M. Schroder
Treasurer
Treasurer
State of Indiana
State of Louisiana
David McRae
Vivek Malek
Treasurer
Treasurer
State of Mississippi
State of Missouri
John Murante
Thomas Beadle
Treasurer
Treasurer
State of Nebraska
State of North Dakota
Todd Russ
Stacy Garrity
Treasurer
Treasurer
State of Oklahoma
State of Pennsylvania
Josh Haeder
Marlo Oaks
Treasurer
Treasurer
State of South Dakota
State of Utah
Riley Moore
Derek Kreifels
Treasurer
Chief Executive Officer
State of West Virginia
State Financial Officers Foundation (SFOF)

Bob Carlstrom
President
AMAC Action

Thomas Jones
President
American Accountability Foundation

Phil Kerpen
President
American Commitment

Dick Patten
President
American Business Defense Council

Daniel J. Mitchell
President
Center for Freedom and Prosperity

Jameson Taylor, Ph.D.
President and CEO
Center for Political Renewal (CPR)

Penny Nance
CEO and President
Concerned Women for America LAC

Dr. Steven J. Allen, JD, PhD
Vice Chairman
The Conservative Caucus

The Honorable George K. Rasley, Jr.
Managing Editor
ConservativeHQ.com

Kristen A. Ullman
President
Eagle Forum

Suzi Voyles
President
Eagle Forum of Georgia

Tarren Bragdon
President and CEO
Foundation for Government Accountability

Bette Grande
CEO
The Heartland Institute

Diana Furchtgott-Roth
Director, Center for Energy, Climate, and Environment
The Heritage Foundation

Heather R. Higgins
CEO
Independent Women's Voice

Fran Bevan
State Leader, Pennsylvania
Phyllis Schlafly Eagles

Donna Jackson
Director of Membership Development
Project 21 Black Leadership Network

Charlie Gerow
CEO
Quantum Communications

Matt Bell
CEO
Reliable Energy, Inc.

Paul Gessing
President
Rio Grande Foundation

Mike Stenhouse
CEO
RI Center for Freedom & Prosperity

Allen Roth
President
Secure America Now

Saulius "Saul" Anuzis
President
60 Plus Association

James L. Martin
Founder/Chairman
60 Plus Association

Shawnna LM Bolick
Former State Representative
Arizona House of Representatives

Carla Sonntag
President and CEO
Better Together New Mexico

Ralph Benko
Chairman
The Capitalist League

Ryan Ellis
President
Center for a Free Economy

Andrew Langer
President
Institute for Liberty

F. Vincent Vernuccio, J.D.
President
Institute for the American Worker

Seton Motley
Founder and President
Less Government

Jason Isaac
Director
Life:Powered

David Ridenour
President
National Center for Public Policy Research

Tim Jones
Former Speaker
Missouri House of Representatives

Paul Stam
Former Speaker Pro Tem
NC House of Representatives

Kevin Freeman
Founder
NSIC Institute

Gerard Kassar
State Chairman
NYS Conservative Party

Duvi Honig
Founder and Chief Executive Officer
Orthodox Jewish Chamber of Commerce

Dave Zimmerman
Member
Pennsylvania House of Representatives

Andrew Sorrell
State Auditor
State of Alabama

Mike Harmon
Auditor of Public Accounts
State of Kentucky

Mike Kehoe
Lieutenant Governor
State of Missouri

Scott Fitzpatrick
State Auditor
State of Missouri

The Honorable Carrie Isaac
State Representative (HD73)
Texas House of Representatives

C. Preston Noell III
President
Tradition, Family, Property, Inc.

Donald L. Luskin
Chief Investment Officer
TrendMacro

Nate Dunning
Chairman
Young Conservatives of Texas

Cc: House Appropriations Committee, House Rules Committee
The PDF of the letter above is found at this link here.
###
Part 2.
Sen. Braun leads 50 Senators in bipartisan challenge to Biden rule politicizing Americans' 401(k)s
A recent Biden rule allows fiduciaries to consider ideological factors when investing, rather than just rate of return
"ESG" funds tend to have lower rates of return, meaning the Biden administration is jeopardizing 152 million Americans' retirement to support their political agenda
Senator Mike Braun and 49 other Senators are challenging this rule in the Senate, Representative Andy Barr is leading the challenge in the House
A floor vote is guaranteed on this challenge, which can pass Congress with simple majorities in both chambers
WASHINGTON – Senator Mike Braun and 49 Senators will be introducing their bipartisan challenge to President Biden's ESG rule which politicizes millions of Americans' retirement investments to favor Biden's ideological preferences rather than getting the best returns for Americans.
The Senators joining Senator Braun include every Republican Senator: Senate Republican Leader Mitch McConnell and Senators Thune, Barrasso, Blackburn, Boozman, Budd, Britt, Cassidy, Capito, Collins, Cornyn, Cotton, Cramer, Crapo, Cruz, Daines, Ernst, Fischer, Graham, Grassley, Hagerty, Hawley, Hoeven, Hyde-Smith, Johnson, Kennedy, Lankford, Lee, Lummis, Marshall, Moran, Mullin, Murkowski, Paul, Ricketts, Risch, Romney, Rubio, Rounds, Schmitt, Rick Scott, Tim Scott, Sullivan, Tillis, Tuberville, Vance, Wicker, Young. Senator Joe Manchin joins on the Democratic side.
Representative Andy Barr is leading the House version of the legislation.
In November, President Biden instituted a rule that explicitly permits ERISA retirement plan fiduciaries to consider environmental, social, and corporate governance (ESG) factors when selecting investments and exercising shareholder rights.
This Biden rule replaces a previous rule which mandated fiduciary decisions be made solely on getting the best returns for the 152 million American workers that depend upon ERISA for their retirement. Because ERISA covers most employer-sponsored retirement plans, we're talking about $11.7 trillion in assets here.
Under Biden's rule, retirement fund managers can prioritize ESG factors instead of financial returns in their investment decisions for workers' hard-earned savings. Plan participants could unknowingly be enrolled in ESG funds, which may not align with their political views. In the most recent survey, most Americans think it's a bad idea for companies to use their financial influence to advance a political or social agenda, as is the case in ESG investing.
A number of studies have shown that ESG investing policies have worse rates of return. For example, a study by UCLA and NYU found that over the past five years ESG funds underperformed the broader market, averaging a 6.3% return compared to 8.9% return respectively. Additionally in comparison to other investment plans, ESG investors generally end up paying higher costs for worse performance.
This disapproval resolution will receive a vote on the Senate and House floor. Under House and Senate rules, Senator Braun and Representative Barr will be able to force a vote on this resolution to nullify the rule. Additionally, the resolution only requires a simple majority vote threshold to pass and be sent to the President.
Senator Mike Braun previously led a challenge to President Biden's vaccine mandate for private businesses, which passed the Senate on a bipartisan vote. When the U.S. Supreme Court struck down Biden's mandate for being unconstitutional, the majority decision cited Senator Braun's challenge under the Congressional Review Act as a significant reason for their decision.
"President Biden is jeopardizing retirement savings for millions of Americans for a political agenda. In a time when Americans' 401(k)s have already taken such a hit due to market downturns and record high inflation, the last thing we should do is encourage fiduciaries to make decisions with a lower rate of return for purely ideological reasons. That's why we are proud to stand up against this rule for the millions of Americans who depend on these funds for their retirement." – Senator Mike Braun
"Retirement plans should be solely focused on delivering maximum returns, not advancing a political agenda. If Congress doesn't block the Department of Labor's rule greenlighting ESG investing in retirement plans, retirees will suffer diminished returns on the investment of their hard earned money. It's time for Congress to act and I applaud Senator Braun and our colleagues for renewing this fight." – U.S. Congressman Andy Barr (R-KY), Chairman of the House Financial Services Subcommittee on Financial Institutions and Monetary Policy
"Wyoming families are already facing record-high prices at the hands of President Biden. He is now prioritizing a far-left political agenda over Americans' savings. Republicans will continue to push for policies that help Americans save for a more secure retirement – not bow to the interests of radical extremists."—Senator John Barrasso
"The Biden administration is doing everything in its power to force radical ESG policies on the American people. I am proud to join my colleagues in introducing this resolution of disapproval that would take the U.S. Department of Labor out of the ESG business and put Americans' retirement security first."—Senator John Thune
"People in Wyoming want their 401(k)s to prioritize the best investments possible. The Biden administration's attempt to politicize their retirement funds is short-sighted and is costing retirees their hard earned money that they rely on to retire. Fiduciary decisions should be made solely on investment returns, not woke priorities that leave retirement accounts less valuable and less stable. I'm glad to join my colleague Senator Braun in highlighting this important issue." — Senator Cynthia Lummis
"President Biden's attempt to use Americans' retirement plans to bankroll the woke agenda is fiscally irresponsible and morally wrong. Congress must reject this rule before American families suffer even more just so that Biden can support the Left's pet projects."—Senator John Kennedy
"Democrats are implementing their destructive agenda into every aspect of our lives, including investment decisions of 401(k) plans. Record-high inflation – driven by the Biden administration's out of control spending – wiped out the wage gains of working families and hurt seniors on a fixed income. This rule jeopardizes Americans' retirement savings to promote the lefts' political agenda. I'm proud to support my colleagues in rejecting the Biden administration's assault on Americans' financial security." – Senator Ron Johnson
"Americans who work today and save for tomorrow need to optimize their returns to afford life in retirement. Political agendas like Joe Biden's 'woke' ESG requirements pressures financial experts to shift potential gains away from American retirees and into Joe Biden and the Department of Labor's political projects. These efforts harm Americans saving for retirement by pressuring investing specialists to use Americans' life savings to fund the radical agenda in the White House." – Senator Shelley Moore Capito.
"The Biden administration continues to promote their liberal agenda at the American people's expense. President Biden's Department of Labor wants to jeopardize workers' hard-earned retirement savings at a time when they are already suffering under the crushing weight of record inflation. Fiduciaries are legally required to put clients' interests first, not gamble their 401(k)s on progressive priorities. Continuing on this path is not sustainable, and the people in our country deserve better."—Senator Mike Rounds
"The retirement savings of millions of Americans shouldn't be tied to a far-left political agenda. I strongly oppose the Biden Administration's ESG rule and urge my colleagues to support this disapproval resolution."—Senator Todd Young
"I commend Senator Braun for leading this fight to push back against the Biden administration's woke policies that are inflicting enormous pain on America's working families, particularly in my state of Alaska. Alaskans know firsthand just how destructive these policies have been for our economy, especially when it comes to this administration's war on American energy producers and their efforts to pressure Wall Street banks not to invest in energy development projects. Now, the administration wants to weaponize American retirement funds in this pressure campaign, all at the expense of retirees' bottom lines. That is why I am pleased to join my colleagues in this fight to stop the Biden regime from raiding the retirement funds of hard-working Americans all in the name of promoting a far-left agenda that the American people do not support." – Senator Dan Sullivan
"Most Americans are rightfully shocked by the hits their retirement savings have suffered over the past two years, losses that could be compounded by President Biden's rule to prioritize underperforming progressive ESG funds.  The administration and Congress should be doing everything they can to maximize retirement savings rather than forcing ill-advised policies that could diminish those nest eggs." – Senator Cindy Hyde-Smith
"Allowing the imposition of subjective standards by retirement plan fiduciaries threatens the savings and life's work of millions of Americans.  I will continue to fight this misguided action by the Biden Administration."—Senator Mike Crapo
"Once again, Biden and his administration are putting their liberal priorities over the best interests of the American people by allowing ridiculous and illogical ESG policies into employer-sponsored retirement plans. This rule allows Wall Street fund managers to make choices on behalf of Americans based on their own beliefs and social agenda, not what's financially sound. It jeopardizes the hard-earned nest egg millions of families rely on to retire comfortably. Families deserve better, and I'm glad to join my colleagues to fight this rule and reverse this horrible decision."—Senator Rick Scott
"President Biden and his administration are clearly more concerned with furthering the radical left's anti-American agenda than they are with supporting American workers and their hard-earned retirement savings. I'm proud to join Sen. Braun and Rep. Barr in efforts to protect the retirement savings of Kentuckians and workers nationwide that have already been subjected to the repercussions of Biden's reckless economic policies."—Senator Rand Paul
"At a time when our country is already facing economic uncertainty, record inflation and increasing energy costs, it is irresponsible of the Biden Administration to jeopardize retirement savings for more than 150 million Americans for purely political purposes. I'm proud to join this bipartisan resolution to prevent the proposed ESG rule from endangering retirement incomes and protect the hard-earned savings of American families. I encourage my colleagues on both sides of the aisle to support this important resolution to ensure Congress is promoting economic security for West Virginians and Americans, not further exacerbating the serious economic challenges they are already facing." – Senator Joe Manchin
"President Biden should stop playing politics with Americans' hard-earned retirement savings. Families continue to struggle to pay their bills as prices soar. Prioritizing woke nonsense will only put them into an even deeper hole."—Senator Marco Rubio
"Millions of Americans need their hard-earned retirement savings to go as far as possible. At a time when budgets are already stretched incredibly thin thanks to rampant inflation, the last thing the Biden administration should be doing is elevating any effort to undermine financial security by emphasizing investment factors other than risk and return. Hard-working Arkansans want their money working for them, and focusing on anything else is a distraction. I'm proud to join my colleagues to challenge this irresponsible rule."—Senator John Boozman
"After burdening hardworking Americans with trillions of dollars in new federal spending and record high inflation, President Biden is now placing retirement savings at risk in the name of inclusion and climate change. This is the left's latest attempt at transforming our nation to further their woke agenda. It must be stopped."—Senator Marsha Blackburn
"President Biden will do anything to force his extreme, progressive policies on the American people, regardless of the consequences. Inflation caused by his agenda has taken money out of every American's pocket, and now, President Biden wants to rob retirement accounts by allowing woke financial managers to consider ESG factors when investing the savings of hardworking Americans. Retirement account investing should focus on maximizing economic returns — not pushing progressive social policy."—Senator Tommy Tuberville
"Millions of hardworking Americans are counting on their retirement savings to carry them through their golden years. But rather than promote sound investments to ensure the greatest retirement growth, the Biden Administration wants to allow money managers to put their own political agendas and pet projects over their clients' savings. This reckless, partisan social experiment demonstrates this administration's disregard for Americans' hard-earned savings, and it can't be allowed to stand." – Senator Chuck Grassley
"The Biden administration is jeopardizing Idahoans' retirements with its woke agenda. When Americans put their retirements into the hands of a retirement fund manager, they must make the best investment decisions possible for that American. The personal political viewpoints of that manager should play zero role in those decisions, but the Biden administration created a new rule that enables investors to make financial decisions with your money based on their views, not yours. This rule has massive ramifications for the American people, and, as such, Congress must be empowered to vote on it. Through this Congressional Review Act, the Senate will be forced to take a stand on whether retirement fund managers can prioritize political viewpoints over financial outcomes when investing the retirements of others."—Senator Jim Risch
"Political preferences should have no place in determining Americans' retirement funds. It's sadly not surprising that the White House is using their latest environmental, social, and governance (ESG) push to force their 'woke' agenda into every part of our lives, but it should not be at the cost of Americans' retirement. Americans should not have to turn over their retirement savings to left-wing activists."—Senator James Lankford
"Fiduciaries should be focused on retiree's stability and rates of returns. President Biden's rule is a favor for his liberal friends on Wall Street by inserting environmental, social, and corporate governance (ESG) into what should be solely financial decisions. This practice is unfair to taxpayers and legal commerce alike. At a time of market volatility and fluctuating inflation, we should be protecting, not destabilizing Americans' retirement plans."—Senator Kevin Cramer
"Politicizing retirement returns is a radical move by Biden and Senate Democrats that puts the financial stability of Montanans further at risk. Montanans are already struggling to make ends meet under the crushing weight of the Democrats' reckless spending and inflation crisis – they should not have to pay the price for the whims of wokeness with their hard-earned life savings. Financial advisors' responsibility is to investors, not the woke mob."—Senator Steve Daines
"Retirement accounts should be off-limits to woke activists. It is wrong for President Biden to sacrifice Americans' financial security to implement his radical agenda."—Senator Roger Wicker
"Hundreds of millions of Americans' retirement funds have taken a hit in our current economy. The Biden Administration's recent ESG rule would pose further risk to these retirement funds by forcing fiduciaries to use Americans' hard-earned money to advance social causes rather than investing to get the best returns. Americans' retirement is not something to play political games with."—Senator Mitt Romney
"Retirement fund managers have a fiduciary responsibility to their clients to maximize their investments and retirement savings. Now, by continuing to push his progressive green agenda, President Biden is jeopardizing the money Americans have worked their entire careers for by pushing savings into left-wing ESG governance funds. With inflation already eating away at retirement savings, this Rule is completely misguided and I'm proud to support Senator Braun's legislation that prioritizes responsible investments over woke politics."—Senator Roger Marshall
"Retirement plan investments should prioritize returns, not political preferences. The Biden administration is risking Americans' retirement savings by propping up ESG-focused funds. This rule should be overturned."—Senator Tom Cotton
"This ESG rule proposed by the Biden Administration will financially punish millions of Americans by putting their retirement savings at risk. Hard-working Americans have seen their retirement savings plummet due to the Biden Administration's economic policies, and it is critical that fiduciaries prioritize maximizing returns as opposed to the ESG liberal agenda. I am proud to work with my colleagues to challenge this proposed rule, protect Americans' hard-earned retirement savings, and hold the Biden Administration accountable for its out-of-touch liberal economic agenda."—Senator Thom Tillis
"The Biden administration shouldn't be playing games with Americans' hard-earned retirement funds. I'm proud to join my colleagues in pushing to overturn this misguided rule that could hurt the financial security of millions of Americans."—Senator Deb Fischer
"The Biden administration's reckless ESG rule proves that nothing is off limits when it comes to Joe Biden's radical green agenda – even Americans' hard-earned retirement savings. This new rule will put Americans' savings at the mercy of asset managers pushing the woke ESG movement, regardless of low return rates or participant awareness. During a time of record inflation, it's more important than ever that Republicans condemn 'woke' policy measures that threaten the ability of hard-working families to save for retirement. I'm proud to stand with my colleagues to challenge this rule and protect Americans' savings from the Biden Administration's bankrupting political agenda." – Senator Markwayne Mullin
"Hardworking American families, retirees, and small businesses are already being crushed by generationally high inflation fueled by the Biden Administration's wasteful tax-and-spend spree and reckless Green New Deal agenda. Now, the President wants 152 million Americans to take an additional financial hit to their hard-earned retirement savings to further a leftwing political agenda. Fiduciaries have an obligation to put the financial wellbeing of their investors first – not political whims."—Senator Katie Britt
"Nebraskans don't deserve to sacrifice their retirement savings for a woke federal mandate from President Biden. These ESG funds have a lower rate of return that will result in a poorer quality of life, making it harder for grandparents to see their grandkids and leaving families with less flexibility as they plan for their future." – Senator Pete Ricketts
"The Biden Administration's new ESG rule will put Missourians and Americans' hard-earned retirement savings at risk – millions of retirement plans and trillions of dollars could be put into jeopardy, purely because the Biden Administration wants to virtue signal. I will always prioritize the best interests of hardworking Missourians over the demands of climate activists."—Senator Eric Schmitt
"The Biden Administration continues to push ESG policies on the American people. This CRA is all about stopping Biden's Labor Department from prioritizing progressive priorities at the expense of hardworking Americans' retirement savings." – Senator John Hoeven.
ENDORSEMENTS:
This disapproval resolution is endorsed [by] over 100 groups so far:
60 Plus Association, Able Americans, Advancing American Freedom, AdvanceUSA, Alaska Policy Forum, ALEC Action, AMAC Action, America First Policy Institute, American Association of Senior Citizens, American Accountability Foundation, American Commitment, American Family Association, American Policy Center, American-Chinese Fellowship, Americans for Limited Government, Americans for Prosperity, American Securities Association, Americans for Tax Reform, The Buckeye Institute, Caesar Rodney Institute, The Capitalist League, Center for a Free Economy, Center for Freedom and Prosperity, Center for Individual Freedom, Center of the American Experiment, Christian Employers Alliance, Climate Science Coalition of America, Club for Growth, The Conservative Caucus, Conservatives for Property Rights, Competitive Enterprise Institute, Concerned Women for America, ConservativeHQ.com, Discovery Institute, Domestic Energy Producers Alliance, Eagle Forum, Eagle Forum of Georgia, Enterprise Supporting Climate Science, Fair Energy Foundation, Family PAC Federal, FedUp PAC, ForAmerica, Former Speaker of MO House of Representatives, Former Speaker of NC House of Representatives, Foundation for Government Accountability, FreedomWorks, Frontiers of Freedom, Goldwater Institute, Heartland Institute, Heritage Action, Independent Women's Voice, Institute for Liberty, Institute for the American Worker, Institute for Policy Innovation, The James Madison Institute, John Locke Foundation, Kentucky Coal Association, Leadership Institute, Less Government, Life:Powered, Media Research Center, Member of KY House of Representatives, Member of LA House of Representatives, Member of WV House of Delegates, National Center for Public Policy Research, NSIC Institute, NSSF, NYS Conservative Party, Ohio Coal Association, Orthodox Jewish Chamber of Commerce, Patriot Voices, Pelican Institute, Pennsylvania Coal Alliance, Penobscot County Commissioner (Maine), Phyllis Schlafly Eagles, Pine Tree Public Policy Institute, Project 21 Black Leadership Network, Quantum Communications, Reliable Energy, Inc., Rhode Island Center for Freedom & Prosperity, Rio Grande Foundation, State Financial Officers Foundation, State Freedom Caucus Network, States Trust, State Treasurer of Arizona, State Treasurer of Indiana, State Treasurer of Kentucky, State Treasurer of Louisiana, State Treasurer of Mississippi, State Treasurer of Utah, State Treasurer of West Virginia, Taxpayers Protection Alliance, Texas Public Policy Foundation, Texas Mining and Reclamation Association, TrendMacro, Truth in Energy and Climate, Western Energy Alliance, West Virginia Coal Association, Wisconsin Institute for Law and Liberty, Yankee Institute, Young Conservatives of Texas
COALITION LETTER OF SUPPORT (Led by Advancing American Freedom):
Protect Americans' Savings from Ideological Embezzlement
Support the Braun/Barr CRA Resolution on ESG
To Members of Congress:
Each year, millions of new Americans retire from their jobs. Most of these retirees will have spent decades working hard to save as much money as they are able to in order to sustain them through a decade or more of retirement. The savings these Americans rely on are often managed by employer-sponsored plans (such as 401ks), for which the federal government established minimum standards and safeguards in the Employee Retirement Income Security Act of 1974 (ERISA).
A pernicious practice known as Environmental, Social, and Governance (ESG) investing has emerged over the past several decades. Rather than prioritize the financial well-being and stability of retirees, ESG seeks to advance ideological goals related to environmental policy and other divisive subjects. While it is a tenet of a free society that people ought to be able to use their own money as they see fit (including advancing their own particular priorities), ESG is a misappropriation of retirees' savings by money managers for their own political agendas. Most Americans think it's a bad idea for companies to use their financial influence to advance a political or social agenda, as is the case in ESG investing.[1]
Forcing Americans into ESG investment is not only politically inappropriate, it is also financially irresponsible. According to research from the University of Chicago, mutual funds scoring highly on ESG factors are constantly outperformed by funds rated lowest for ESG.[2] Moreover, 85 percent of the country does not even know what "ESG" is, and therefore would not be aware of the financial risks their retirement account managers are subjecting them to when they actively pursue ESG investment decisions.[3]
Under the Trump-Pence administration, the U.S. government protected retirees from this kind of abuse by issuing a rule clarifying that, under ERISA, the managers of retirement funds could not engage in ESG investment if it would have a negative impact on retiree's savings or expose them to additional risks ("Financial Factors in Selecting Plan Investments").
Tragically, on November 22, 2022, the Biden administration chose to undermine the Trump-Pence safeguards by issuing their own ERISA rule that would make it easier for retirement fund managers to imperil retirees' savings. With 22 percent of Americans set to be relying upon their retirement savings and benefits in 2050, this policy of misappropriation cannot be allowed to stand.
Fortunately, Congress can overturn the Biden administration's dangerous ESG rule through the Congressional Review Act (CRA). Under the CRA, the new Congress can review and disapprove of rules issued in the last 60 days of the previous Congress. There is a limited lookback period authorized under the CRA, so it is critical that Congress act quickly.
Senator Mike Braun and Representative Andy Barr have introduced H.J.Res.[# TBD] / S.J.Res. [# TBD],  which would block Biden's ERISA rule and protect Americans from dangerous investment management practices. We, the undersigned organizations, are calling on every member of the United States Congress to support this resolution and stop Biden's ideological embezzling of Americans' retirement accounts.
Sincerely,
Paul Teller
Executive Director
Advancing American Freedom
Thomas Jones
President
American Accountability Foundation
Phil Kerpen
President
American Commitment
Tom DeWeese
President
American Policy Center
Brent Gardner
Chief Government Affairs Officer
Americans for Prosperity
Grover Norquist
President
Americans for Tax Reform
Isaac Orr
Fellow, Energy and Environmental Policy
Center of the American Experiment
Dr. Steven J. Allen (J.D., Ph.D.)
Vice Chairman
The Conservative Caucus
Jerry R. Simmons
President/CEO
Domestic Energy Producers Alliance
Kristen A. Ullman
President
Eagle Forum
Adam Brandon
President
FreedomWorks
Jessica Anderson
Executive Director
Heritage Action for America
Heather R. Higgins
CEO
Independent Women's Voice
F. Vincent Vernuccio, J.D.
President
Institute for the American Worker
Jason Isaac
Director
Life:Powered
Scott Shepard
Director, Free Enterprise Project
National Center for Public Policy Research
Kevin Freeman
Founder
NSIC Institute
Lawrence G. Keane
SVP Government and Public Affairs
NSSF
Donna Jackson
Director of Membership Development
Project 21 Black Leadership Network
Paul Gessing
President
Rio Grande Foundation
Kathleen M. Sgamma
President
Western Energy Alliance
Benjamin Zycher
Senior Fellow
American Enterprise Institute
E. Calvin Beisner, Ph.D.
President
Cornwall Alliance for the Stewardship of Creation
###
Part 3. Additional Information with More MHProNews Analysis and Commentary in Brief
As the coalition statements posted above reflect, there are an array of organizations and politicos that believe that ESG is a weaponization of investing that may never have been imagined by the individual investors involved. "As of June 30, 2021, 401(k) plans held an estimated $7.3 trillion in assets and represented nearly one-fifth of the $37.2 trillion US retirement market," per the Investment Company Institute. This is influence on a massive scale. The articles on MHProNews below reflect just some of the firms that have investments in some aspect of the manufactured home industry that have taken a formal ESG position in their investor relations statements.
BlackRock Sounds Alarm-Financial Cracks Emerge from Interest Rate Hikes, CEO Larry Fink 'Polycrisis'-Signals De-Emphasis on ESG 'Not Environmental Police' Govs PushBack;plus MHVille Stocks Update
Sun Communities – 'Development in Our DNA,' ESG Stance, Q4 2022 Year End Results Earnings Call & PR – Facts, Insights Beyond PR and Official SUI Statements; plus MHVille REITs, Stocks Update
Kevin Clayton Video, Interview w/Transcript 'Historic' Claims, Clayton's Call 'Double' Production–Illumines Decades of Manufactured Housing Industry Underperformance; plus MHVille Stocks Update
UMH Properties Surprise$, 4th Q2022 Result$, Earnings Call Transcript, Demand Strong-But Sales Drop, Nuveen, Fannie Factor, 58K per Site, Israel $ Deal Taylor Swift & Springsteen; plus
'Blackrock Weaponizing ESG'– State AGs Probe MHCommunities Owner, Private Equity Giant Blackrock on Possible Antitrust, Securities, Fiduciary Violations, See AGs' Document; plus MHStocks Update
It would be naïve to think that when numbers of MHI 'executive committee' and board members have taken up the thorny and 'woke' ESG stance that this isn't at factor at play in MHI's case with the Department of Energy (DOE). For more on that aspect of this issue, see the report linked below.
Manufactured Housing Institute Accused of Trying to Mislead Industry Members on DOE Energy Rule, Dueling MHI and Manufactured Housing Association for Regulatory Reform Remarks; plus MHVille Stocks Update
MHProNews is planning an exclusive special report on the vexing and looming issue above.  Watch for it in the days ahead.
Longtime MH Retail Sales Manager Asks Manufactured Home Leaders – Why are Manufactured Housing Production Levels Today About Half of 1980s When Interest Rates Hit 20.5% APR on ARM Loans?
Pro-Manufactured Home Law Prof. Daniel R. Mandelker Says 'Organization Needed for Manufactured Housing Advocates Litigation and Legislative Support' – plus MHVille's Sunday Weekly Headlines Recap
Manufactured Housing Institute Claims 'Effective Branding' for 'Manufactured Housing'-Seriously? Target Rich Satirical Saturday Examines MHI Claims, Messaging, RESULT$; plus MHVille Stocks Update
One more time for emphasis: MHProNews hereby challenges Clayton Homes, and other MHI member producers, to be as or more transparent on their mix of products sold as Nobility Homes (NOBH) has been. More specifically, MHProNews challenges Clayton Homes and other publicly traded industry producers to reveal:
precisely the total numbers of so-called CrossMods that they have sold by year,
what percentages of CrossMods where sold cash,
how many CrossMod sales had GSE financing,
and what lending source(s) financed all other CrossMod® sales.
MHProNews pointedly alleges, based on known facts, that one reason that MHI member brands, including but not limited to Clayton Homes, have thus far failed to clearly reveal there CrossMod sales is because the results are embarrassingly low. If they had something to brag about, they would be bragging. Learn more in linked reports.
NOBILITY HOMES INC 2022 Annual Report, 10Q Data Reveal Useful Insights for Manufactured Housing Investors, Career-Focused Pros, Trainees, and NOBH Shareholders; plus Dozens of MHVille Stocks, REITs Updates
'Developers Moving Away from CrossMods®' Manufactured Housing Institute Oddly Admits Plan Undercuts 99 Percent of Manufactured Homes – MHI Doc, Facts, Analysis; plus MHVille REITs, Stock Updates
After Admitted Failure, Manufactured Housing Institute Doubles Down on CrossMods® in AP Terminology Doc Acquired by MHProNews–Are MHI Leaders Sabotaging MHVille Independents? Plus MHStocks Update
"The Big Three" – Claimed Fannie Mae Stonewalling – Dark Side of MHAdvantage, a.k.a. Clayton-Manufactured Housing Institute Backed CrossMods – Racketeering? Facts & Analysis; plus MH Markets Updates
'Announcing!' 'Manufactured Community Owners' Association of America' 'Finally Bringing Fight To Manufactured Home Community Sector of the Industry' – plus Sunday Weekly Manufactured Housing Headlines Review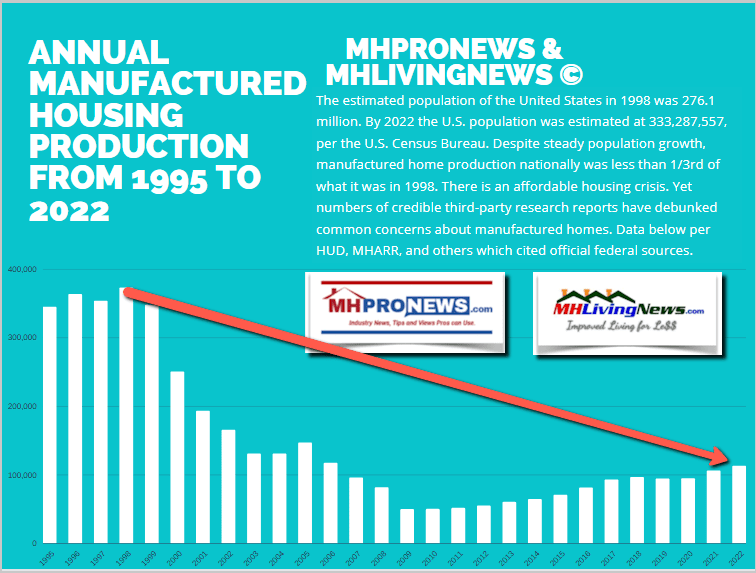 Part 4: Daily Business News on MHProNews Markets Segment
The modifications of our prior Daily Business News on MHProNews format of the recap of yesterday evening's market report are provided below. It still includes our signature left (CNN Business) and right (Newsmax) 'market moving' headlines. The macro market moves graphics will provide context and comparisons for those invested in or tracking manufactured housing connected equities.
In minutes a day readers can get a good sense of significant or major events while keeping up with the trends that are impacting manufactured housing connected investing.
Reminder: several of the graphics on MHProNews can be opened into a larger size. For instance: click the image and follow the prompts in your browser or device to OPEN In a New Window. Then, in several browsers/devices you can click the image and increase the size. Use the 'x out' (close window) escape or back key to return.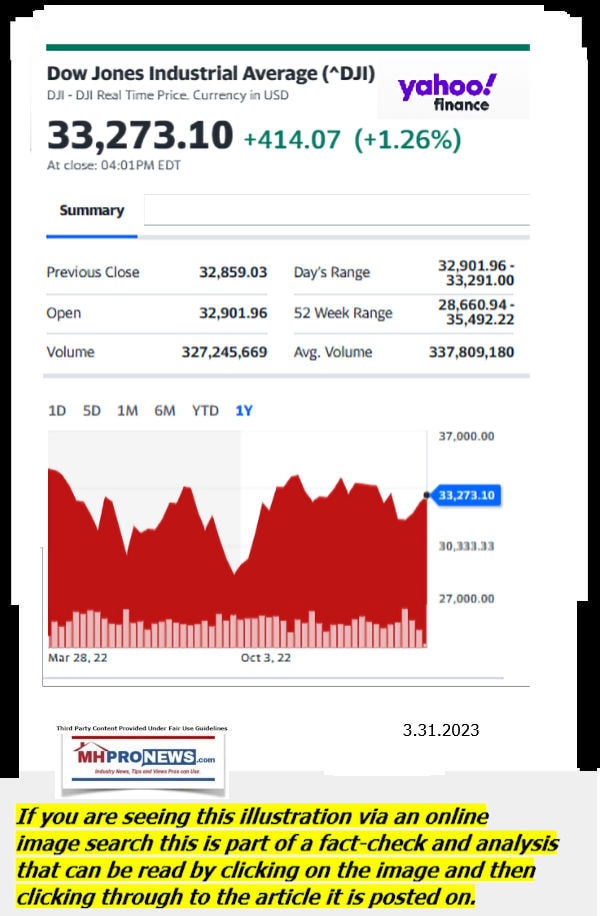 Headlines from left-of-center CNN Business – from the evening of 3.31.2023 
Huge pay raise
Alan Shaw, President and CEO of Norfolk Southern Corporation, speaks during a hearing with the Senate Environment and Public Works Committee on Capitol Hill on March 09, 2023 in Washington, DC. The committee met to discuss concerns about public health and the environment in the wake of the Norfolk Southern train derailment and chemical release in East Palestine, Ohio.
Norfolk Southern CEO more than doubled his compensation last year after getting promoted
The United States Capitol is shown through newly installed "bike rack" barricades outside the U.S. Capitol on March 21, 2023 in Washington, DC.
The US debt default is a nightmare scenario, but investors aren't ruling it out just yet
Fox News banned Trump legal team from air in December 2020, new text message shows
The Tesla Semi is getting recalled for faulty parking brakes
What Americans think of a TikTok ban
UK joins trans-Pacific trade bloc in a deal likely to boost GDP by less than 0.1%
Leaders of more than 30 news organizations demand Russia release WSJ reporter
Italy blocks ChatGPT over privacy concerns
Southwest releases an 'action plan' to prevent another operational nightmare
News organizations reject Elon Musk's demand of paying to keep checkmarks on Twitter
Why so many banks seem to fail on Fridays
Considering an EV? Here's what to know about the new tax credits
Trump-related stocks surge after indictment
Huawei says it's 'out of crisis mode' even as profit plunges 69%
NATO bans TikTok on devices
Post-2008 reforms didn't solve the problem of 'too big to fail' banks
The Fed's favorite inflation measure cooled in February
Who will end up paying for the banking crisis: You
Key inflation gauge in Europe hits record high even as overall price rises slow sharply
Japan joins the US and Europe in chipmaking curbs on China
China's services activity jumps to decade high as economic recovery gets back on track
Chinese cities are so broke, they're cutting medical benefits for seniors
Rupert Murdoch's media machine offers full-throated defense of Trump after grand jury indictment
Notice: the graphic below can be expanded to a larger size.
See the instructions below the graphic below or click the image and follow the prompts.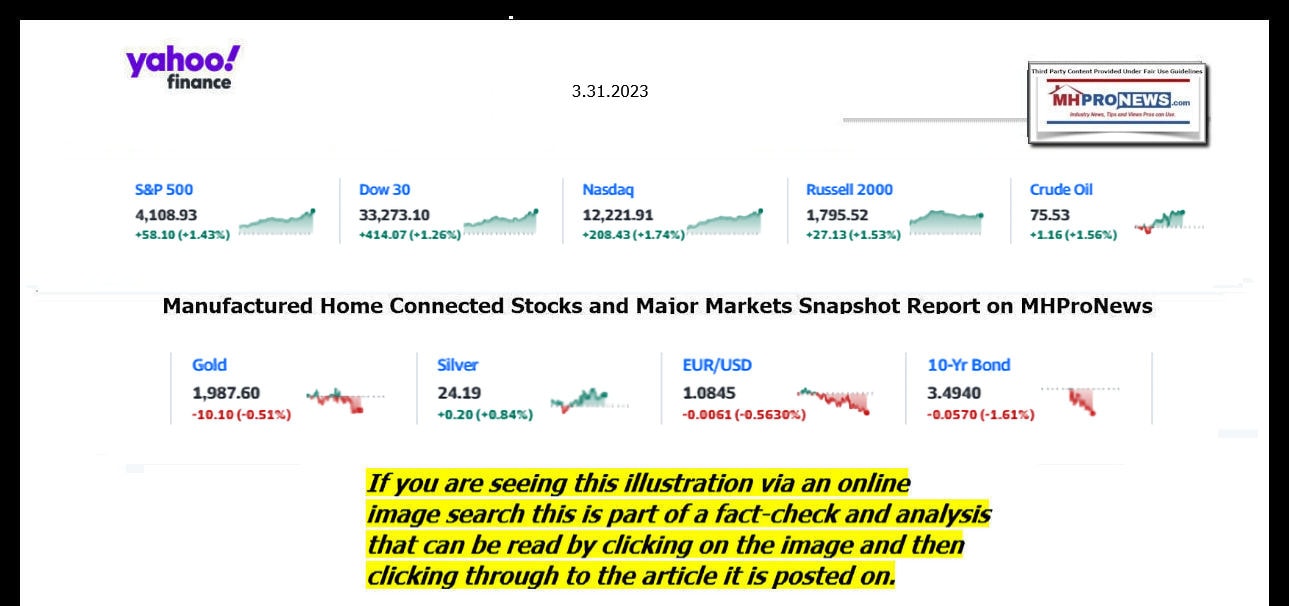 Headlines from right-of-center Newsmax 3.31.2023
Trump Asks 'Where's Hunter?' Following Indictment
President Joe Biden's son Hunter, and former President Donald Trump. (AP)
Trump's Legal Issues
Trump Arraignment Set for Tuesday, 2:15 PM ET
Lara Trump: Family Is Used to Being Targeted | video
Trump: Judge in NYC Case 'Hates Me'
Trump Asks 'Where's Hunter?' After Indictment
Donalds: Trump Will Gain Support From This
Moore: Rally Behind Trump With Ham Sandwiches | video
Burchett: Trump Indictment has 'Taken a Toll' | video
Dershowitz: Grand Jury Leak the Real Crime
Lesko: Dems Want Trump to Win Primary | video
Cotton Rips 'Left-Wing' Bragg's Indictment of Trump
Trump Lawyers Turned Down Request for Friday Surrender
Biden Ducks Questions About Trump Indictment
Bragg's Office Asks GOP Leaders to Pull Back Demands
Bernie Kerik: Trump 'Guaranteed' to Be Nominee | video
Comer: Bidens 'Stonewalling' in China Probe
Chang: China May Retaliate for Taiwan President's Visit | video
Kennedy: School 'Dragging Its Heels' on Reinstatement | video
Stitt: 'Put Parents in Charge' of Education | video
Cameron: Book Tour Controversy 'Exhilarating' | video
Zinke: WH Has No Plan on Mining for EV Needs | video
Tuberville: Pentagon 'Ruffled' Over Abortion Standoff | video
Alford: I Don't Believe Anything From 'Hack' DA Bragg | video
Social Security Fund to Be Depleted by 2033
The U.S. Social Security system's main trust fund's reserves will be depleted in 2033, one year earlier than estimated last year, while Medicare's finances have improved slightly, reports from the programs' trustees showed Friday…. [Full Story]
Florida House Passes Expansions to Parental Rights Bill
Florida's House of Representatives Friday passed, by a 77-35 vote, [Full Story]
Theater Group Sues to Block Tenn. Anti-drag Law
An LGBTQ theater company is suing to try to block Tennessee's [Full Story]
Russia: Ukraine Ceasefire Won't Achieve Our Goals
Russia said on Friday that a ceasefire in Ukraine would not enable it [Full Story]
Related
Zelenskyy Vows to Defeat 'Russian Evil'
Lukashenko: Russia Might Put Strategic Nukes in Belarus
Russia Ready to Respond to 'Existential Threats': Lavrov
Newer Cellphones Can Interfere With Medical Devices
In poker, you learn to keep your cards close to your chest not to [Full Story]
Trump Scheduled to Be Arraigned Tuesday at 2:15 PM ET
Former president Donald Trump is reportedly scheduled to be arraigned [Full Story] | video
Warren Wants to Make Banking Boring Again
"What I want to do is get banking back where it ought to be – and [Full Story]
Trump Asks 'Where's Hunter?' Amid Indictment Outrage
Former President Donald Trump took aim at President Joe Biden's son [Full Story]
Does Proposed 'TikTok Ban' Go Too Far?
Despite the myriad privacy and national security concerns prompting [Full Story] | Platinum Article
WSJ: Expel Russian Ambassador, Journalists
The Wall Street Journal editorial board has called for Russia's [Full Story]
April Watch: Easter, Earth Day, Music Festivals
April showers are said to bring May flowers but getting wet isn't [Full Story] | Platinum Article
Richard Branson's Virgin Orbit Axes 85% of Staff
Richard Branson's Virgin Orbit is letting go of almost its entire [Full Story]
Vatican: Pope Francis Set to Leave Hospital Saturday
Pope Francis is expected to leave hospital on Saturday pending the [Full Story]
Lawyer: Victim's Parents to Oppose Parole for Pistorius
The parents of Reeva Steenkamp, the woman Oscar Pistorius shot dead [Full Story]
Jury Decides in Gwyneth Paltrow's Favor
Gwyneth Paltrow won her court battle over a 2016 ski collision at a [Full Story]
Weisselberg Changes Lawyers as Probes Continue
Former Trump Organization Chief Financial Officer Allen Weisselberg [Full Story]
NHL Evaluating 'Pride Night' as More Players Opt Out
One of the most enduring stories in the NHL this season isn't about [Full Story] | Platinum Article
AI, Tech Part of Daily Surveillance in Mideast
The United Arab Emirates has become an aggressive adopter of [Full Story]
Biden 'Assault Weapon' Ban Is Misguided, Experts Say
President Joe Biden jumped the gun by calling for a federal ban on [Full Story] | Platinum Article
Sotomayor Urges Students to Fight 'Wrong' Court Rulings
Supreme Court Justice Sonia Sotomayor told a group of law students [Full Story]
Trump Indicted in New York, a First for a US Ex-president
Donald Trump has been indicted by a Manhattan grand jury after a [Full Story]
Former Pastor: School Shooter Not Known by Victim's Dad
A former Covenant School pastor sparked several misleading headlines [Full Story]
McCarthy: 'I Support Netanyahu, Israeli Patriot'
Amid partisan protests in Israel and President Joe Biden openly [Full Story] | video
UK Intel: Russia Needs 400,000 More Soldiers
Russia may resort to coercing its citizens into volunteering for the [Full Story]
Justice Department Sues Norfolk Southern Over Derailment
The Justice Department this week filed a lawsuit against Norfolk [Full Story]
Key Inflation Gauge Tracked by Fed Slows to 5 Percent
The Federal Reserve's favored inflation gauge slowed sharply last [Full Story]
Turkish Parliament Ratifies Finland's NATO Entry as Sweden Kept Waiting
Turkey's parliament approved a bill on Thursday to allow Finland to [Full Story]
AOC Flees 'Libs of TikTok' Creator, Served Ethics Complaint
"Libs of TikTok" influencer Chaya Raichik approached Rep. Alexandria [Full Story] | video
Vatican Step Brings Healing for Native Peoples
Responding to Indigenous demands, the Vatican has formally repudiated [Full Story]
DA Bragg Probing Another Trump Payment
The Manhattan district attorney's office is looking into an alleged [Full Story]
Bolsonaro Returns to Brazil, Vows Lula's Days Are Numbered
Ex-President Jair Bolsonaro returned home to Brazil on Thursday from [Full Story]
New Rules to Strip Many EVs of Big Tax Credit
Fewer new electric vehicles will qualify for a full $7,500 federal tax credit later this year, and many will get only half that, under rules proposed Friday by the U.S. Treasury Department…. [Full Story]
Nasdaq Set for Best Quarter Since 2020
Bob Ciura: 3 High-Dividend Stocks Yielding Over 5@
to Require Half of Heavy-Duty Trucks to Be EVs
Bank-Focused ETFs See Strongest Demand in Months
More Finance
Health
Pets Could Help Prevent Food Allergies in Kids
While research has shown that having pets can lower the chances of respiratory allergies in children, a new study finds it might also reduce the risk of food allergies. Japanese investigators found that young children exposed to dogs in the home were less likely to…… [Full Story]
Too Few Americans at High Risk Vaccinated for Mpox
Study: Wearing Socks to Bed Like Sleeping in a Toilet
Babies' Gut Bacteria Not Affected by Delivery Method
Experimental Alzheimer's Drug Reduces Amyloid Plaque
Notice: the graphic below can be expanded to a larger size.
See the instructions below the graphic below or click the image and follow the prompts.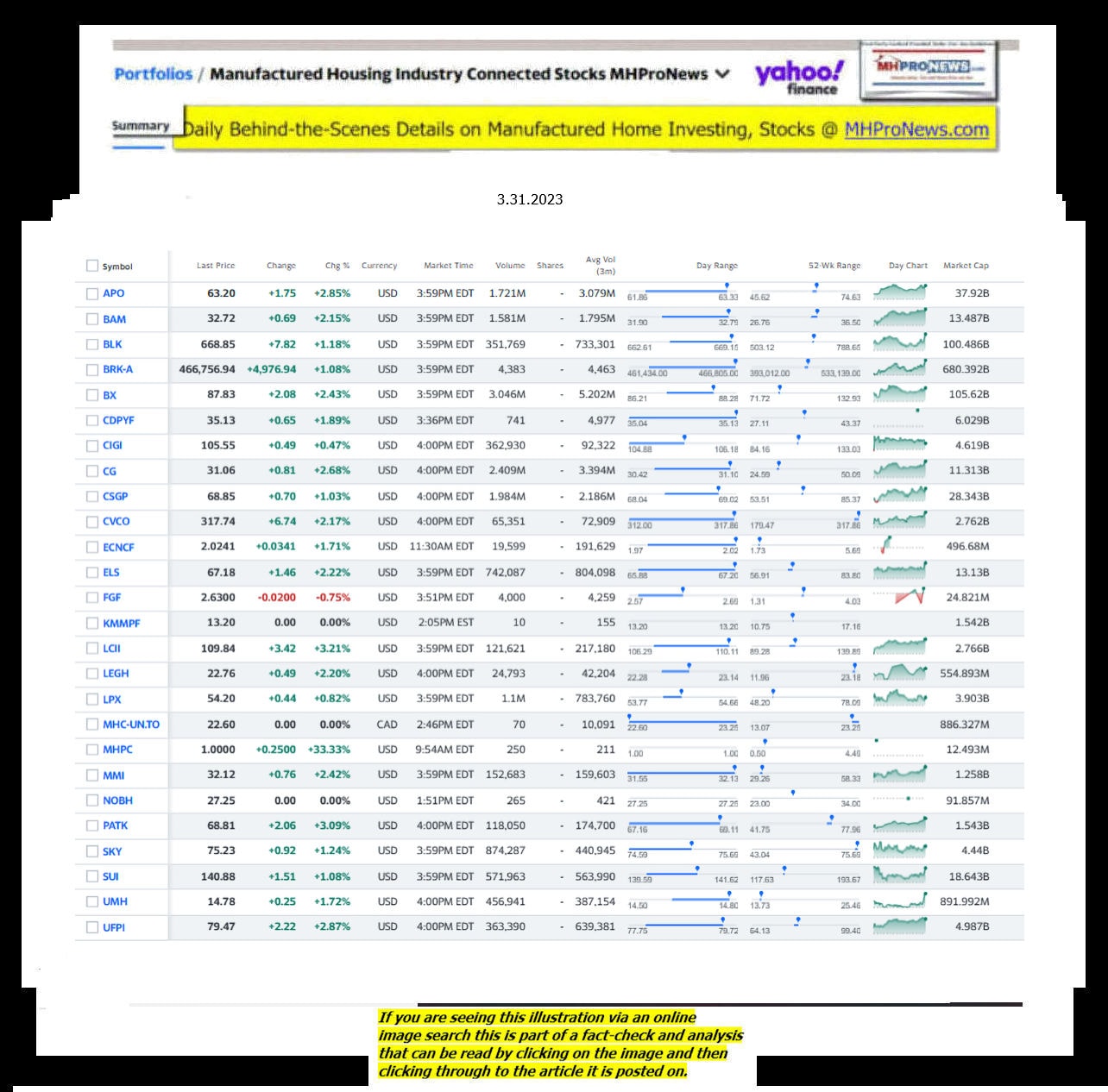 2022 was a tough year for many stocks. Unfortunately, that pattern held true for manufactured home industry (MHVille) connected stocks too.
See the facts, linked below.
'Stomach Churning Year' CNN-Wall Street 'Forget 2022' Down Year – Major Equities Data Compared to Manufactured Housing Stocks, Manufactured Home Community REITs, Performance for Year by Company
====================================
Updated
NOTE 1: The 3rd chart above of manufactured housing connected equities includes the Canadian stock, ECN, which purchased Triad Financial Services, a manufactured home industry finance lender.
NOTE 2: Drew changed its name and trading symbol at the end of 2016 to Lippert (LCII).
NOTE 3: Deer Valley was largely taken private, say company insiders in a message to MHProNews on 12.15.2020, but there are still some outstanding shares of the stock from the days when it was a publicly traded firm.  Thus, there is still periodic activity on DVLY.
Note 4: some recent or related reports to the REITs, stocks, and other equities named above follow in the reports linked below.
Sun Communities – 'Development in Our DNA,' ESG Stance, Q4 2022 Year End Results Earnings Call & PR – Facts, Insights Beyond PR and Official SUI Statements; plus MHVille REITs, Stocks Update
'Undervalued' Cavco Industries Touts Q Result$ 'Dire Need for Housing' 'January Traffic Up'- Rev Up 16%-Sales, Earnings, Mgmt Call Data–Analysis Beyond CVCO Statements; plus MHVille Stocks Update
'Killing's as Easy as Breathing' 'Bad Guys Know More Games' Warren Buffett Annual Berkshire Hathaway Letter, Clayton Homes, 21st, VMF-Manufactured Home Loans-Compelling MHVille Expert Views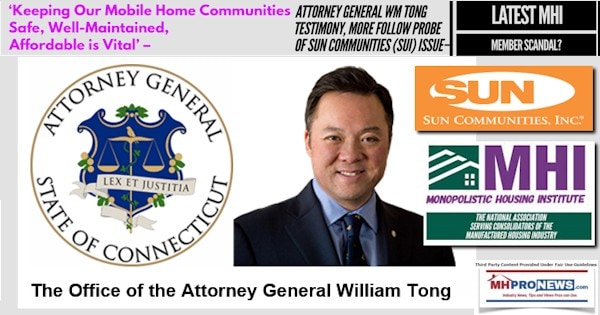 Nobility Homes, Inc. Sales and Earnings for its Fiscal Year 2022 Report, Result$ Best Inflation – Net After Taxes Up 34%, More Fact$; DeSantis ESG and NOBH; plus MHVille Stocks, Market Updates
'Manufactured Housing in the News,' Unpacking UMH CEO Sam Landy Op-Ed' It's Time for Bi-Partisanship on Affordable Manufactured Housing Homeownership' in HousingWire; plus MHMarkets Updates
Manufactured Housing Properties-Results for Three and Nine Months Ending September 30.2022–Exploring 'Mobile Home Park' Manufactured Home Community Investing; plus MHVille REITs, Stocks Update
'Changes Will Benefit Customers,' Boost Sales-Legacy Homes CEO Duncan Bates – LEGH 'Delivered 22.5% Return on Equity in 1 Yr' – Corp Q3 2022 Insights, Analysis; plus MHVille REITs, Stocks Update  
CEO Mark Yost, Skyline Champion Insiders SELL Million$ Value SKY Stock, Home Sales Drop-4th Q 2022 (3QFiscal2023), Official Result$-Facts, Analysis, Info Beyond PR; plus MHVille Stocks Update
Triad Financial Services Q2-2022 FINANCIAL RESULTS, per ECN Capital – Several Bright Spots in Manufactured Home Market Highlighted, Including Communities, Retail, Land-Home, Floor; MHStocks Update
BlackRock Document Exposes Central Banks like Federal Reserve on Recession; Manufactured Home Producer Cavco Industries 2022 Year End Results (CVCOQ3.23) Facts+Analysis; plus MHVille Stocks Update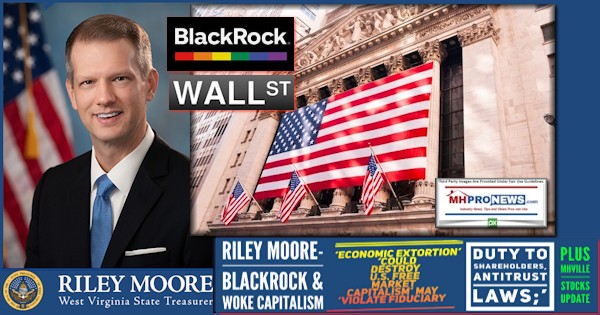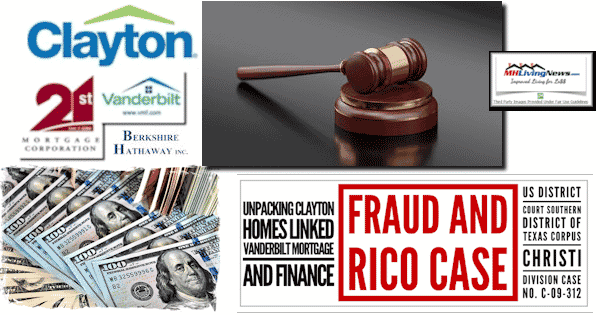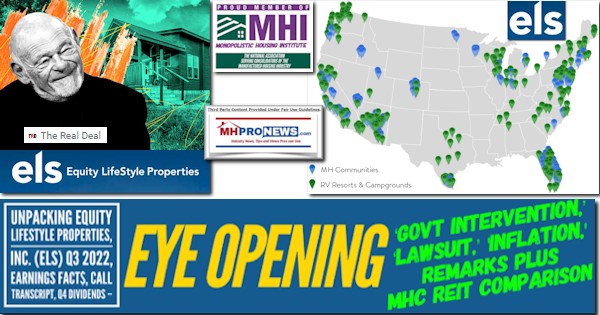 Manufactured Home Communities (a.k.a. 'Mobile Home Parks' – SIC) – Exploring UMH Properties; Fellow Manufactured Housing Institute Member Yes! Communities Suits and Settlements; plus MH Markets Updates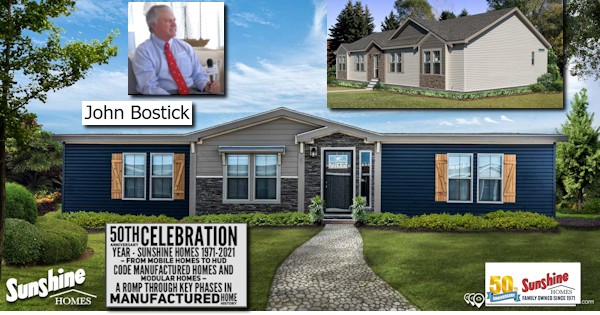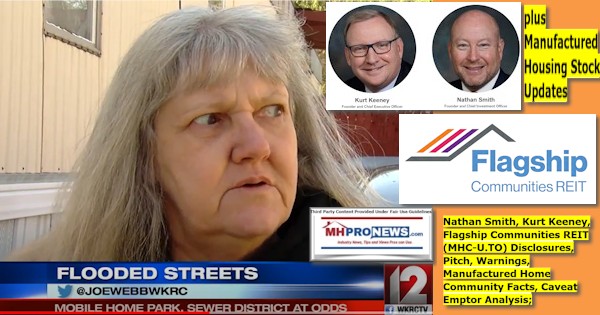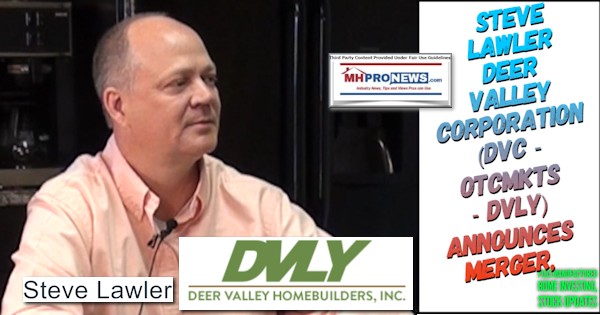 2023 …Berkshire Hathaway is the parent company to Clayton Homes, 21st Mortgage, Vanderbilt Mortgage and other factory-built housing industry suppliers.
· LCI Industries, Patrick, UFPI, and LP each are suppliers to the manufactured housing industry, among others.
· AMG, CG, and TAVFX have investments in manufactured housing related businesses. For insights from third-parties and clients about our publisher, click here.
Disclosure. MHProNews holds no positions in the stocks in this report.
· For expert manufactured housing business development or other professional services, click here.
· To sign up in seconds for our industry leading emailed headline news updates, click here.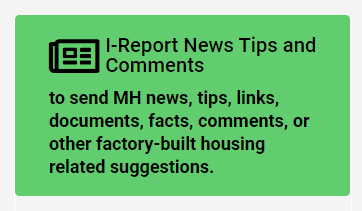 That's a wrap on this installment of "News Through the Lens of Manufactured Homes and Factory-Built Housing" © where "We Provide, You Decide." © (Affordable housing, manufactured homes, stock, investing, data, metrics, reports, fact-checks, analysis, and commentary. Third-party images or content are provided under fair use guidelines for media.) (See Related Reports, further below. Text/image boxes often are hot-linked to other reports that can be access by clicking on them.)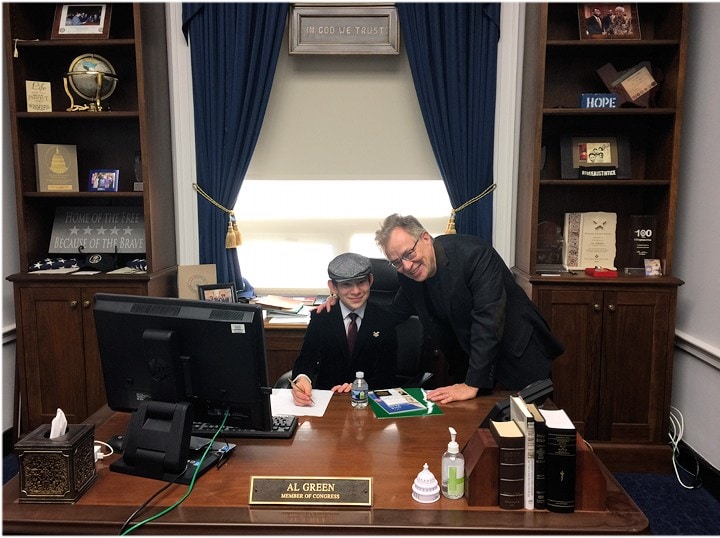 By L.A. "Tony" Kovach – for MHProNews.
Tony earned a journalism scholarship along with numerous awards in history. There have been several awards and honors and also recognition in manufactured housing. For example, he earned the prestigious Lottinville Award in history from the University of Oklahoma, where he studied history and business management. He's a managing member and co-founder of LifeStyle Factory Homes, LLC, the parent company to MHProNews, and MHLivingNews.com. This article reflects the LLC's and/or the writer's position and may or may not reflect the views of sponsors or supporters.
Call for Congressional Oversight Hearings of Manufactured Home Industry Regulators Highlighted by Manufactured Housing Association for Regulatory Reform (MHARR); plus MHVille Markets Update
Official HUD Manufactured Housing Production Facts for Dec 2022 plus 2022 Year End Totals Explored by Manufactured Housing Association for Regulatory Reform (MHARR)-"Millions" Needed – Analysis
Facts You Didn't Know – Martin Luther King Jr – Videos, Insightful Quotes, Surprising Revelations, Videos, Reports, and Illustrations in Champion for Human Rights Including Affordable Housing
'Global Disinformation Index' Warren Buffett Ally Bill Gates' Microsoft Org Charged-Cutting Revenue to Conservative Views via Xandr, GDI; plus Sunday MHVille Headlines Recap
#1 Texas' Manufactured Housing Builders Survey Says They are 'Ready for a Rebound' But Data Point in Question, DOE MH Energy Rule Too – Facts, Analysis; plus, MHVille Stocks, Markets Update
Clayton-Next Step Off-Site Built 'White Paper'-Manufactured Homes, ThinkND 'Magic of the Mind-Everyday Illusion, Misdirection, Deception' MHI Members' Claims Analyzed; plus MHVille Markets Update
After Admitted Failure, Manufactured Housing Institute Doubles Down on CrossMods® in AP Terminology Doc Acquired by MHProNews–Are MHI Leaders Sabotaging MHVille Independents? Plus MHStocks Update
Concessions by Speaker Kevin McCarthy in House Speaker's Battle Called 'Most Significant Win for Conservatives in a Decade' By Federalist's Emily Jashinsky Report; plus MHVille Stocks Updates