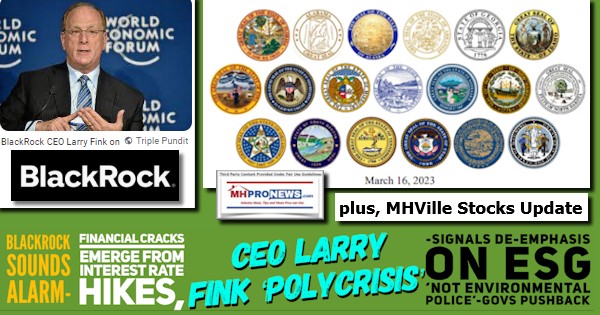 As numbers of manufactured housing industry professionals know, BlackRock (BLK) has dozens of manufactured home communities (MHCs) are part of its immense, multi-trillion-dollar investment portfolio. A "BlackRock Bulletin" with an alarm bell in the lead position was issued earlier this week. It said in part: "The fastest central bank rate hikes since the early 1980s heralded the specter of recessions and financial system cracks. An important crack emerged this weekend with the collapse of two U.S. regional banks." MHProNews reported on the issues and concerns raised with the apparent failure of Silicon Valley Bank (SVB) and Signatured Bank. Part I of our report today will focus on a related report on BlackRock. CEO Larry Fink has announced that the firm is planning to reduce their emphasis on so-called Environmental, Social and Governance (ESG) goals saying BlackRock is not the 'environmental police.'  Part II will include information directly from BlackRock, including their annual letter which addresses what Fink refers to as the "polycrisis" along with additional information with more MHProNews analysis and commentary. Part II will also provide what is effectively a 'response' by Governor Ron DeSantis (FL-R) and 18 of his fellow governors to BlackRock's pro-ESG maneuvers. Part III is our Daily Business News on MHProNews market report, which reflects a veritable sea of red on the most recent retreat of manufactured housing equities at the closing bell on Friday.
Part I – After Pressure from GOP Led States over ESG Policies, BlackRock CEO Larry Fink Declares BLK is 'Not the Environmental Police'
From the WND News Center to MHProNews is the following.
GET WOKE, GO BROKE
BlackRock CEO scales back emphasis on climate investing
'Not … the environmental police'
By WND News Services
Published March 16, 2023 at 4:27pm
John Hugh DeMastri
Daily Caller News Foundation
CEO Larry Fink of investing titan BlackRock put reduced emphasis on climate and other environmental, social and governance (ESG) goals in an annual letter to the company's investors and stakeholders Wednesday, amid Republican criticism of his firm's investing strategy.
BlackRock has faced significant criticism from Republicans, who allege that the company has focused too much on "woke" investing to the detriment of its clients, and more recently Democrats who argue the company hasn't gone far enough with its ESG efforts. Fink's reduced emphasis on his firm's role in the energy transition stands in stark contrast to his 2020 letter to investors, in which he argued the company had a "significant responsibility … to play a constructive role" in the transition to low-carbon sources of energy, Axios reported.
"At BlackRock we use data and analytics to help our clients understand how the energy transition is evolving and give them choices about how they would like to invest in emerging opportunities. Better data is essential," Fink said in the letter. "But as I have said consistently over many years now, it is for governments to make policy and enact legislation, and not for companies, including asset managers, to be the environmental police."
While Fink did not respond directly to the firm's critics, he emphasized the BlackRock's "fiduciary duty" to clients, which he said included an understanding that "climate risk is an investment risk." Fink echoed the company's previous messaging that it would not alter its investment strategy due to political pressure.
"There are many people with opinions about how we should manage our clients' money," said Fink. "But the money doesn't belong to these people. It's not ours either. It belongs to our clients, and our responsibility and our duty is to them."
BlackRock managed $8.6 trillion as of Dec. 31, according to Reuters.
This story originally was published by the Daily Caller News Foundation. ##
Part II – Additional Information with More MHProNews Analysis and Commentary in Brief
Per Fink's annual letter linked here is the following quote. "There's so much fear today: fear of economic insecurity, fear about what world the next generation will inherit, fear of how the "polycrisis" that characterizes the economic and political landscape will shape the future. But I remain an optimist." "A lack of hope, particularly as we head into a period of uncertainty and economic malaise – if not a full-blown recession – might be one of the biggest barriers to turning savers into long-term investors. In a global survey last year asking if people thought their families would be better off in five years, the results were at an all-time low in 24 of 28 countries.6"
BlackRock appears to be trying to thread the needle between 'woke' and pro-ESG supporters and those on the right who question the scientific validity of those policies and who go on to argue that ESG investing is a violation of a company's fiduciary duties to shareholders. For instance, from his annual letter, Fink wrote the following.
"At BlackRock we use data and analytics to help our clients understand how the energy transition is evolving and give them choices about how they would like to invest in emerging opportunities. Better data is essential. More than half of the companies in the S&P 500 now voluntarily report Scope 1 and Scope 2 emissions. I expect that number will continue to rise.11 But as I have said consistently over many years now, it is for governments to make policy and enact legislation, and not for companies, including asset managers, to be the environmental police."
Based on a letter issued by Florida Gov. Ron DeSantis (R) and 18 other Republican governors, it does not appear that BlackRock CEO Larry Fink's annual letter was particularly well received. Per a media release from Florida Governor DeSantis' office on 3.16.2023 said the following as part of a longer statement: "Florida has led the way in combatting the pernicious effects of the ESG regime by directing our state pension fund managers to reject ESG and instead focus on obtaining the highest return on investment for Florida's taxpayers and retirees," said Governor Ron DeSantis. "At the time I said we would spearhead an initiative to join with other like-minded states to send an even louder message to the financial industry that the American people have rejected ESG at the ballot box, and ideologues cannot and should not circumnavigate the will of the people. Today, we have delivered on that promise. Florida has emerged as America's economic engine, with an unemployment rate consistently lower than the nation's and the highest rate of business formations of any other state. We will not stand idly by as the stability of our country's economy is threatened by woke executives who put their political agenda ahead of their clients' finances."
A PDF of the document that includes the entire statement from DeSantis' office is linked here.
So, the battle lines are continuing to emerge. This struggle is both political and financial/economic.  As left-leaning Politico reported on 11.10.2022: "…a Democratic-led coalition of state treasurers opposing the ESG backlash account for about $2.5 trillion in assets." As left-leaning and George Soros supported OpenSecrets, which uses federal sources for their data, stated on this date, BlackRock appears to clearly be favoring Democrats over Republicans in their campaign donations.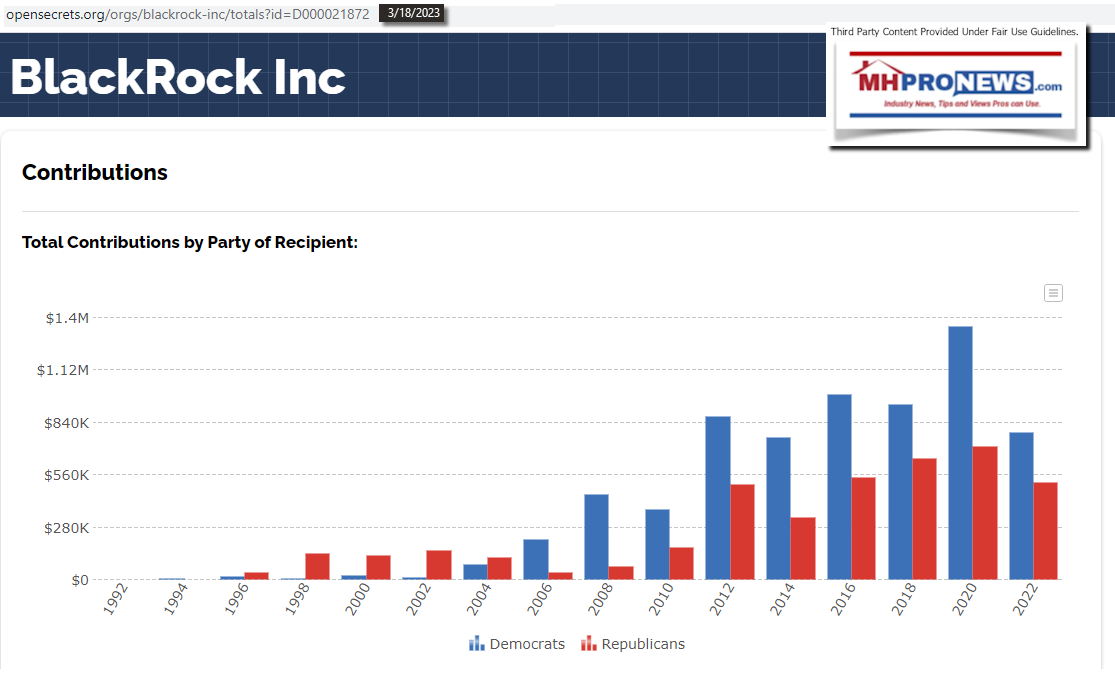 Furthermore, BlackRock appears to have a history of support for the World Economic Forum (WEF) and the Civic Alliance. The Civic Alliance took a dim view of deposed President Donald Trump and Republican efforts to challenge the 2020 election.
Juneteenth 2021-Views from Left, Right Perspectives – 14 Signs America Is Being Undermined From Within – Civic Alliance Members with Manufactured Housing Interests Dominate Media, Big Pharma Brands – plus, Manufactured Home Industry Stock Updates
See the reports linked below, which provide some context for these moves by BlackRock and the response of GOP governors, among others.
BlackRock Document Exposes Central Banks like Federal Reserve on Recession; Manufactured Home Producer Cavco Industries 2022 Year End Results (CVCOQ3.23) Facts+Analysis; plus MHVille Stocks Update
Riley Moore-Blackrock & Woke Capitalism 'Economic Extortion' 'Could Destroy U.S. Free Market Capitalism' May 'Violate Fiduciary Duty to Shareholders, Antitrust Laws;' Plus MHVille Stocks Update
'Blackrock Weaponizing ESG'– State AGs Probe MHCommunities Owner, Private Equity Giant Blackrock on Possible Antitrust, Securities, Fiduciary Violations, See AGs' Document; plus MHStocks Update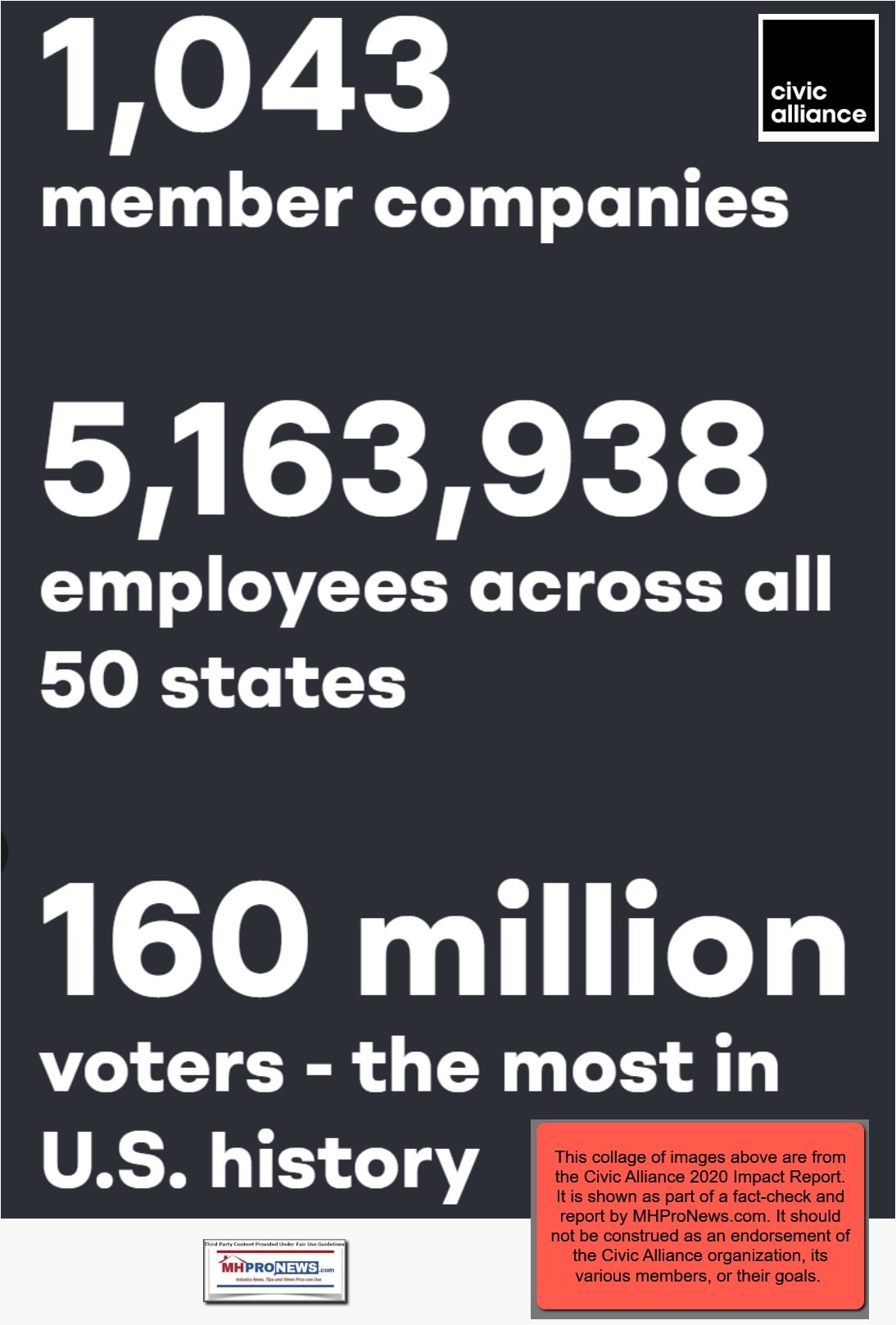 Given the increasingly common use of paltering and posturing among business, nonprofit, and political figures, Fink's remarks can't simply be taken at face value. There are a variety of indicators that a financial-political chess match is being played out. BlackRock and other major conglomerates are part of that effort. ##
Kevin Clayton Video, Interview w/Transcript 'Historic' Claims, Clayton's Call 'Double' Production–Illumines Decades of Manufactured Housing Industry Underperformance; plus MHVille Stocks Update
Part III. Daily Business News on MHProNews Markets Segment
The modifications of our prior Daily Business News on MHProNews format of the recap of yesterday evening's market report are provided below. It still includes our signature left (CNN Business) and right (Newsmax) 'market moving' headlines. The macro market moves graphics will provide context and comparisons for those invested in or tracking manufactured housing connected equities.
In minutes a day readers can get a good sense of significant or major events while keeping up with the trends that are impacting manufactured housing connected investing.
Reminder: several of the graphics on MHProNews can be opened into a larger size. For instance: click the image and follow the prompts in your browser or device to OPEN In a New Window. Then, in several browsers/devices you can click the image and increase the size. Use the 'x out' (close window) escape or back key to return.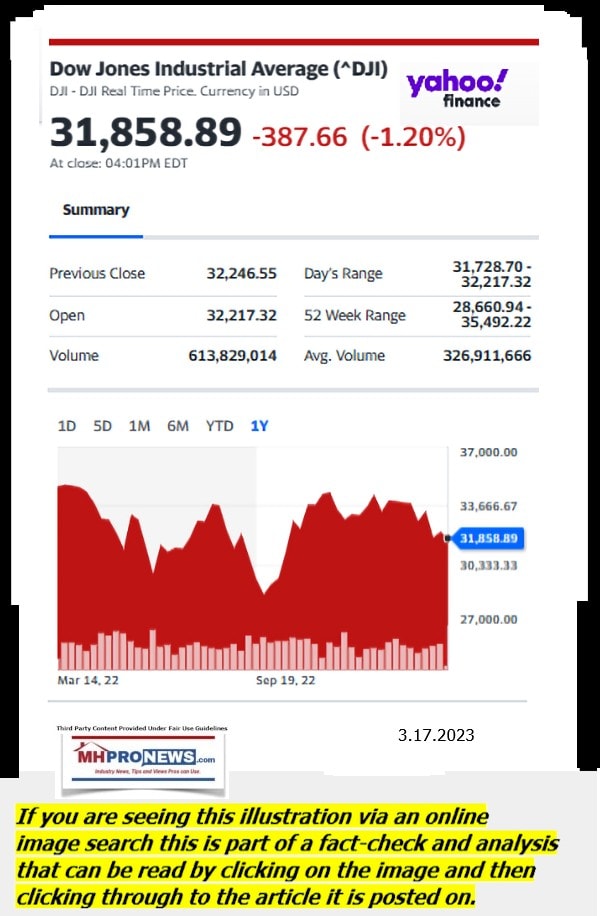 Headlines from left-of-center CNN Business – from the evening of 3.17.2023 
Surprising meltdown
A sign is posted on the exterior of a First Republic Bank office on March 16, 2023 in San Francisco, California.
First Republic caters to wealthy clients in coastal states. How did it become such a hot mess?
Meta rolls out paid verification option for Facebook and Instagram users in US
Credit Suisse got its lifeline. Investors are unconvinced
YouTube restores Donald Trump's channel
Global banking crisis: What just happened?
YouTube TV will soon cost $72.99 a month
First Republic secures $30 billion rescue from large banks
Silicon Valley Bank's former parent company has filed for bankruptcy protection
FCC cracks down on spammy text messages
People walk past the New York Stock Exchange (NYSE) on March 16, 2023 in New York City.
LIVE UPDATES
Stocks deepen losses as banking fears swell
Google will stop selling Glass as it looks to cut costs
Mortgage rates drop in wake of bank failures
Credit Suisse: Why it's struggling and why that's a big deal
UK bans TikTok on government devices
Microsoft is bringing ChatGPT technology to Word, Excel and Outlook
Should I pull my money out of the bank? What to know about bank failures
Bank fears escalate as Wall Street wonders: Who's next?
5 jaw-dropping things GPT-4 can do that ChatGPT couldn't
European Central Bank sticks to its rate-hiking guns, says banks 'resilient'
US home building surged in February
Dunkin' is retiring a fan-favorite drink
There's plenty of blame to go around for SVB's collapse
South Korea to build 'world's largest' chip center with $230 billion investment from Samsung
Global markets mixed as Credit Suisse accepts $54 billion lifeline
Notice: the graphic below can be expanded to a larger size.
See the instructions below the graphic below or click the image and follow the prompts.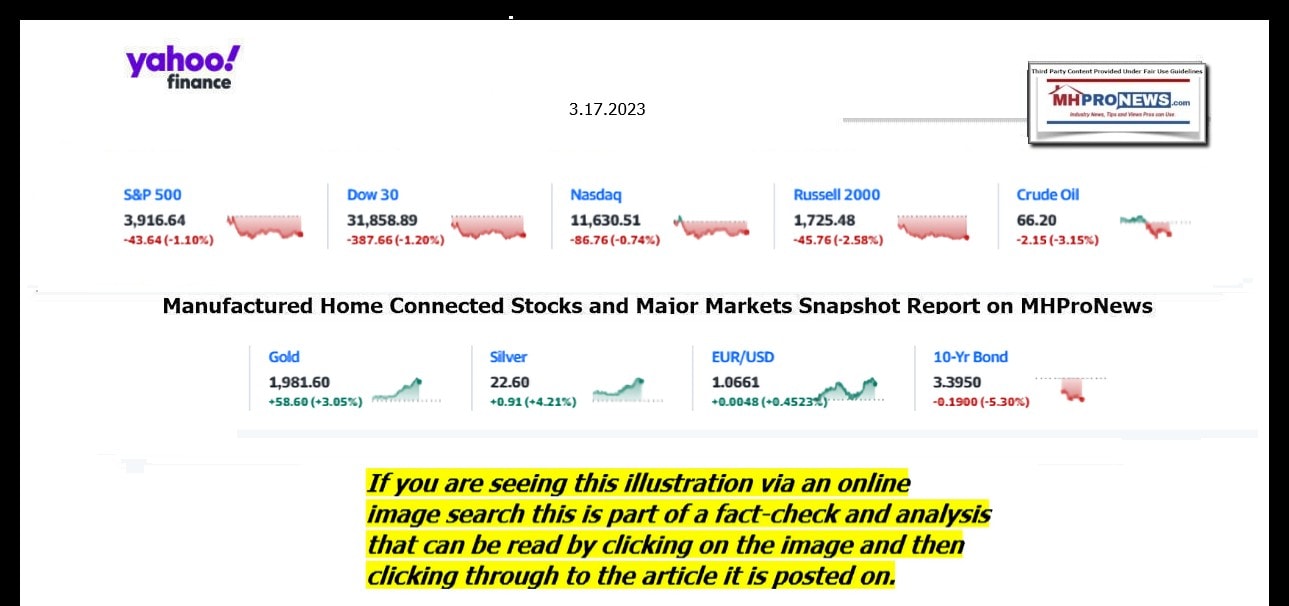 Headlines from right-of-center Newsmax 3.17.2023
Kremlin Scoffs at Putin War Crimes Arrest Warrant From World Court
The Vladimir Putin arrest warrant seen in a press release from the International Criminal Court in The Hague, Belgium, on Friday.
The International Criminal Court (ICC) issued an arrest warrant Friday for Russian President Vladimir Putin, accusing him of the war crime of illegally deporting hundreds of children from Ukraine, which the Kremlin branded "null and void." [Full Story]
Cornyn: DirecTV Needs 'Diversity of Information'
Major Jewish Leaders Demand Newsmax's Return
Burchett: CNN Deplatforming Would Cause Riot | video
Cruz: 'Viewers Ought to Have Choice' for News | video
Mace: S.C. Abortion Bill Gives Rapists Rights
Burchett: Drone Downing No Surprise | video
Steve Forbes: Biden Taxes, Regulations Hurting Economy | video
Wilbur Ross: Banks 'Safe,' Despite Recent Failures | video
KT McFarland: Reagan Used Economics to Thwart Soviets | video
DeVos: Gov. Abbott 'Championing' Education Reform | video
Dennis Prager: Leftists Have Never Allowed Dissent | video
Graham on DeSantis' Drag Ban: 'He Doesn't Mess Around'
Franklin Graham, leader of the Billy Graham Evangelistic Association and Samaritan's Purse, said Florida Gov. Ron DeSantis "doesn't mess around" when it comes to preventing children from being exposed to drag shows…. [Full Story]
Bank of America to Buy Signature, Bill Ackman Tweets
Bill Ackman in a tweet on Friday said Bank of America is going to [Full Story]
US Accuses China of Trying to Hide North Korea Atrocities
The United States accused China on Friday of attempting to hide North [Full Story]
2 Republicans Propose Death Penalty for Cop Killers
Tom Cotton, R-Ark., and Rep. Mike Garcia, R-Calif., introduced [Full Story]
ICC Issues War Crimes Arrest Warrant for Putin
The International Criminal Court (ICC) issued an arrest warrant [Full Story]
Related
Russia: Ukraine Illegally Attacking Orthodox Church
DeSantis Ukraine Statement Causes Rift in GOP
Israel Approves Sale of Military Equipment to Ukraine
Trump Says Neocons, Deep State Greater Threat Than Russia
Biden WH: No F-16s to Ukraine Despite Poland's Pledge
Chinese Firms Sent Russia Materiel Support
Drone Takedown Draws US, Russia 'Closer' to Conflict |Platinum Article
Zelenskyy Hails ICC Move, Blames Putin for Child Deportations
Twitter Files: Feds, Stanford Censored Vaccine Claims
The U.S. government worked with Stanford University's Virality [Full Story]
Drugs, Spies, Cash: Top 3 Chinese Threats to US
A new House Select Committee focused on the "Strategic Competition" [Full Story] | Platinum Article
Related
China's Cyberwar Steps Up Against US
Hunter Biden Sues Laptop Repair Shop Owner
Hunter Biden is suing the computer repair shop owner who said the [Full Story]
New Judge to Oversee Trump Grand Jury Investigations
A new judge is poised to assume oversight of grand jury [Full Story]
Lightfoot Told 'Get the Hell Out of My City' at Meeting
Outgoing Chicago Mayor Lori Lightfoot received some very specific [Full Story]
GOP Committee Endorses Slate of Border Policies
Members of the Republican Study Committee's Steering Committee voted [Full Story]
Diabetes Drug Ozempic Back in Supply After Shortage
Novo Nordisk's best-selling diabetes treatment drug Ozempic is back [Full Story]
FBI, DOJ Probe Potential TikTok Spying on Journalists
The FBI and the Department of Justice are investigating TikTok's [Full Story]
Charter Advocates Divided on Religious School
Advocates for charter schools are divided on a bid to launch the [Full Story]
$20K Reward for Woman Kidnapped in Mexico
The FBI's office in Los Angeles is offering a $20,000 reward for [Full Story]
Darien, Conn., Buys Island for $85 Million
The New York City suburb of Darien, Connecticut, paid $85 million for [Full Story]
Biden Seeks Severe Penalties for Failed Banks' Execs
President Joe Biden on Friday called on Congress to give regulators [Full Story]
Emerson Fla. Poll: Trump, DeSantis in Dead Heat
Forty-seven percent of Florida's Republican voters say they would [Full Story]
Dozens of Mar-a-Lago Staffers Face Subpoenas
More than a dozen people who work at Mar-a-Lago or who are in former [Full Story]
Report: FBI, Secret Service Sought to Strip Gun Rights
The FBI, Secret Service, and Immigration and Customs Enforcement [Full Story]
Greene: 'Dangerous Loophole' in Ga. Trans Bill
Marjorie Taylor Greene, R-Ga., took to Twitter this week to call [Full Story]
YouTube Restores Donald Trump's Channel
Alphabet Inc.'s YouTube said Friday it has lifted its restrictions on [Full Story]
Australian Surfs for 40 Hours to Smash World Record
Australian Blake Johnston on Friday shredded the world record for the [Full Story]
Data Links COVID to Wuhan Market Raccoon Dogs
Genetic data found in a Wuhan, China seafood market shortly after it [Full Story]
3 Reasons Gold Is Soaring in Price
Gold is rising in price due to fears over contagion in the banking [Full Story]
Protests Erupt in France as Macron Raises Retirement Age
Protesters disrupted traffic in Paris Friday as angry critics, [Full Story]
Elite Israeli Military Officers Plan Sunday Walkout
Hundreds of elite officers in Israel's military reserves say they [Full Story]
After Bailout, First Republic Bank Heads for Potential Sale
Many of the institutions that were involved in bailing out First [Full Story]
Lieberman, Bolton Say Iran Regime Is In Final Days
If the opponents keep up their fight against the theocratic regime in [Full Story]
Canadian Pastor Arrested for Disrupting Drag Queen Shows for Kids
An outspoken Canadian pastor has been arrested for the second time in [Full Story]
DeSantis: No 'Faucian Dystopia' for Florida
Florida Gov. Ron DeSantis says Florida won't descend into a "Faucian [Full Story]
Biden Seeks Severe Penalties for Failed Banks' Execs
President Joe Biden on Friday called on Congress to give regulators greater power over the banking sector, including leveraging higher fines, clawing back funds and barring officials from failed banks, according to a statement released by the White House…. [Full Story]
Goldman Sachs Loses $200M in Market Upheaval
$16.5B Inflows to Schwab, as 'Safe Port' in Storm
US to Tighten Private Equity Reporting Rules
Peter Reagan: Is the 2@ Inflation Golden Age Over Forever?
More Finance
Health
Yoga Boosts Lower-Body Strength, Walking in Seniors
Practicing yoga might help older adults become a little surer on their feet, a new research review suggests. The review, of 33 small clinical trials, found that older adults who participated in yoga programs typically gained some lower-body strength and boosted their walking…… [Full Story]
Tick-Borne Disease Babesiosis on the Rise in US
Exercise Beats Drugs, Therapy for Alleviating Depression
Two New Vaccines Found Effective Against Bird Flu
The Surprising Health Benefits of Cabbage
Notice: the graphic below can be expanded to a larger size.
See the instructions below the graphic below or click the image and follow the prompts.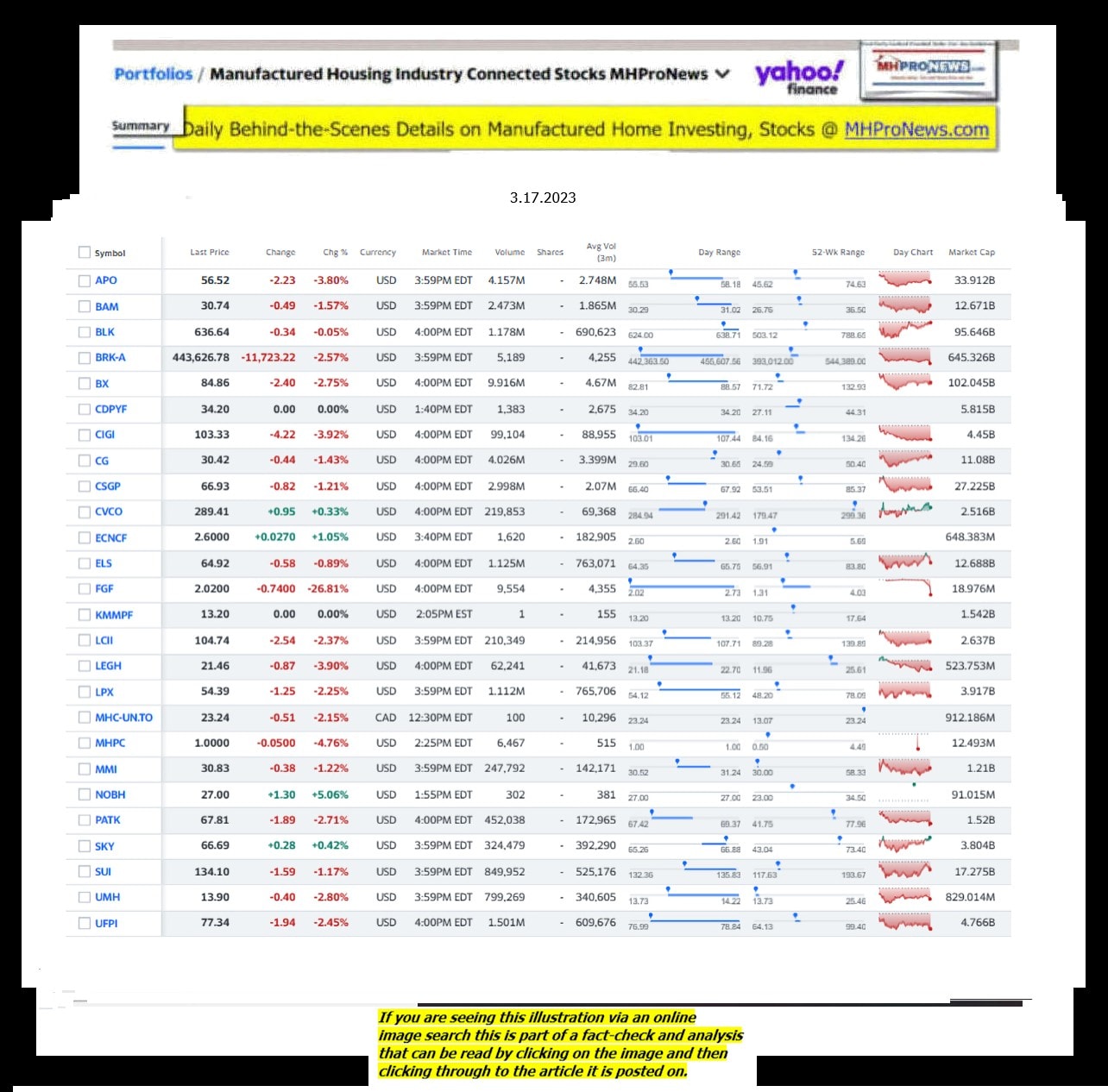 2022 was a tough year for many stocks. Unfortunately, that pattern held true for manufactured home industry (MHVille) connected stocks too.
See the facts, linked below.
'Stomach Churning Year' CNN-Wall Street 'Forget 2022' Down Year – Major Equities Data Compared to Manufactured Housing Stocks, Manufactured Home Community REITs, Performance for Year by Company
====================================
Updated
NOTE 1: The 3rd chart above of manufactured housing connected equities includes the Canadian stock, ECN, which purchased Triad Financial Services, a manufactured home industry finance lender.
NOTE 2: Drew changed its name and trading symbol at the end of 2016 to Lippert (LCII).
NOTE 3: Deer Valley was largely taken private, say company insiders in a message to MHProNews on 12.15.2020, but there are still some outstanding shares of the stock from the days when it was a publicly traded firm.  Thus, there is still periodic activity on DVLY.
Note 4: some recent or related reports to the REITs, stocks, and other equities named above follow in the reports linked below.
Sun Communities – 'Development in Our DNA,' ESG Stance, Q4 2022 Year End Results Earnings Call & PR – Facts, Insights Beyond PR and Official SUI Statements; plus MHVille REITs, Stocks Update
'Undervalued' Cavco Industries Touts Q Result$ 'Dire Need for Housing' 'January Traffic Up'- Rev Up 16%-Sales, Earnings, Mgmt Call Data–Analysis Beyond CVCO Statements; plus MHVille Stocks Update
'Killing's as Easy as Breathing' 'Bad Guys Know More Games' Warren Buffett Annual Berkshire Hathaway Letter, Clayton Homes, 21st, VMF-Manufactured Home Loans-Compelling MHVille Expert Views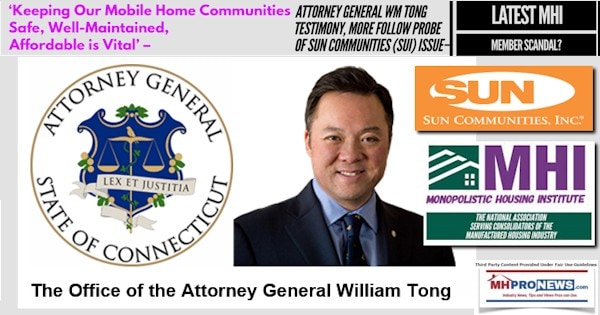 Nobility Homes, Inc. Sales and Earnings for its Fiscal Year 2022 Report, Result$ Best Inflation – Net After Taxes Up 34%, More Fact$; DeSantis ESG and NOBH; plus MHVille Stocks, Market Updates
'Manufactured Housing in the News,' Unpacking UMH CEO Sam Landy Op-Ed' It's Time for Bi-Partisanship on Affordable Manufactured Housing Homeownership' in HousingWire; plus MHMarkets Updates
Manufactured Housing Properties-Results for Three and Nine Months Ending September 30.2022–Exploring 'Mobile Home Park' Manufactured Home Community Investing; plus MHVille REITs, Stocks Update
'Changes Will Benefit Customers,' Boost Sales-Legacy Homes CEO Duncan Bates – LEGH 'Delivered 22.5% Return on Equity in 1 Yr' – Corp Q3 2022 Insights, Analysis; plus MHVille REITs, Stocks Update  
CEO Mark Yost, Skyline Champion Insiders SELL Million$ Value SKY Stock, Home Sales Drop-4th Q 2022 (3QFiscal2023), Official Result$-Facts, Analysis, Info Beyond PR; plus MHVille Stocks Update
Triad Financial Services Q2-2022 FINANCIAL RESULTS, per ECN Capital – Several Bright Spots in Manufactured Home Market Highlighted, Including Communities, Retail, Land-Home, Floor; MHStocks Update
BlackRock Document Exposes Central Banks like Federal Reserve on Recession; Manufactured Home Producer Cavco Industries 2022 Year End Results (CVCOQ3.23) Facts+Analysis; plus MHVille Stocks Update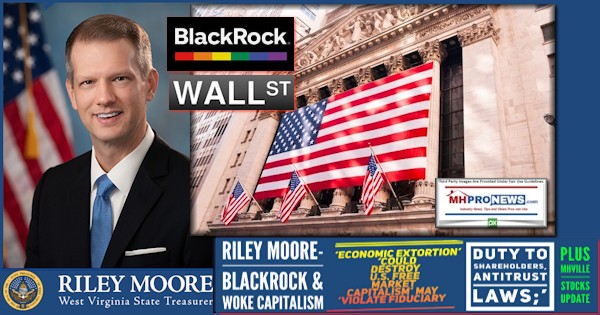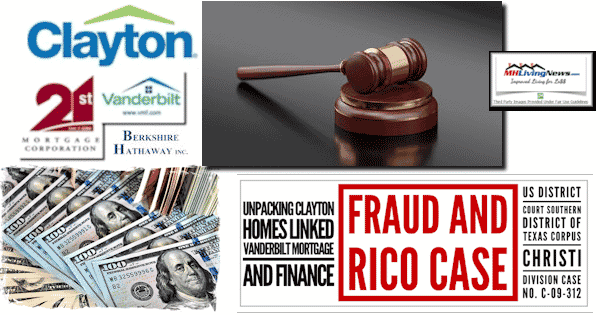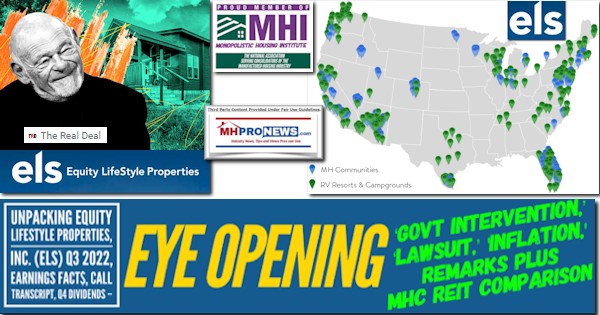 Manufactured Home Communities (a.k.a. 'Mobile Home Parks' – SIC) – Exploring UMH Properties; Fellow Manufactured Housing Institute Member Yes! Communities Suits and Settlements; plus MH Markets Updates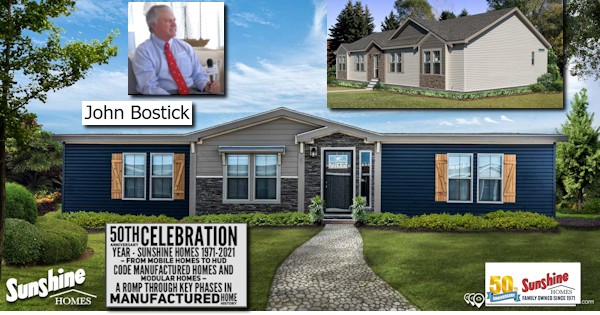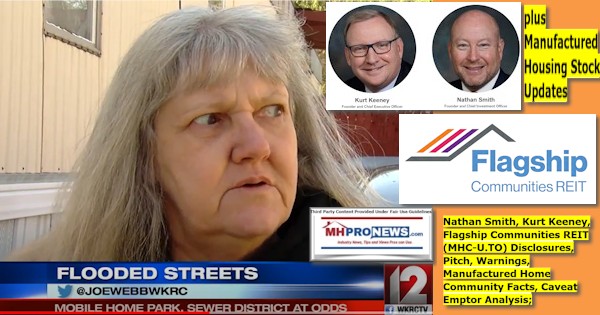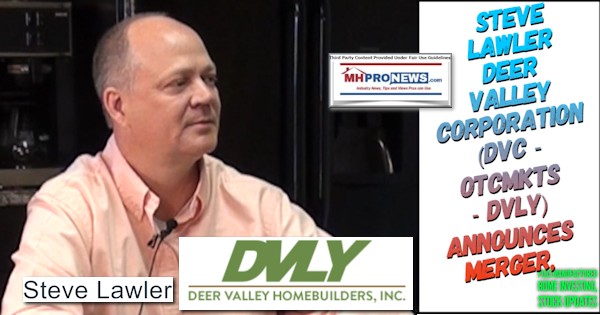 2023 …Berkshire Hathaway is the parent company to Clayton Homes, 21st Mortgage, Vanderbilt Mortgage and other factory-built housing industry suppliers.
· LCI Industries, Patrick, UFPI, and LP each are suppliers to the manufactured housing industry, among others.
· AMG, CG, and TAVFX have investments in manufactured housing related businesses. For insights from third-parties and clients about our publisher, click here.
Disclosure. MHProNews holds no positions in the stocks in this report.
· For expert manufactured housing business development or other professional services, click here.
· To sign up in seconds for our industry leading emailed headline news updates, click here.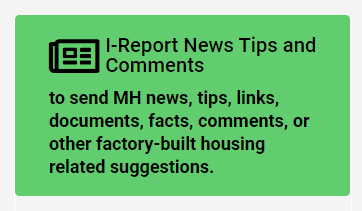 That's a wrap on this installment of "News Through the Lens of Manufactured Homes and Factory-Built Housing" © where "We Provide, You Decide." © (Affordable housing, manufactured homes, stock, investing, data, metrics, reports, fact-checks, analysis, and commentary. Third-party images or content are provided under fair use guidelines for media.) (See Related Reports, further below. Text/image boxes often are hot-linked to other reports that can be access by clicking on them.)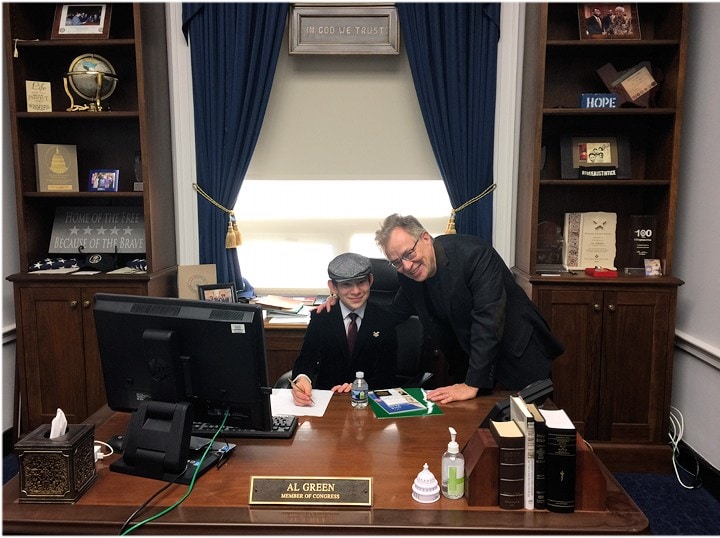 By L.A. "Tony" Kovach – for MHProNews.
Tony earned a journalism scholarship along with numerous awards in history. There have been several awards and honors and also recognition in manufactured housing. For example, he earned the prestigious Lottinville Award in history from the University of Oklahoma, where he studied history and business management. He's a managing member and co-founder of LifeStyle Factory Homes, LLC, the parent company to MHProNews, and MHLivingNews.com. This article reflects the LLC's and/or the writer's position and may or may not reflect the views of sponsors or supporters.
Call for Congressional Oversight Hearings of Manufactured Home Industry Regulators Highlighted by Manufactured Housing Association for Regulatory Reform (MHARR); plus MHVille Markets Update
Official HUD Manufactured Housing Production Facts for Dec 2022 plus 2022 Year End Totals Explored by Manufactured Housing Association for Regulatory Reform (MHARR)-"Millions" Needed – Analysis
Facts You Didn't Know – Martin Luther King Jr – Videos, Insightful Quotes, Surprising Revelations, Videos, Reports, and Illustrations in Champion for Human Rights Including Affordable Housing
'Global Disinformation Index' Warren Buffett Ally Bill Gates' Microsoft Org Charged-Cutting Revenue to Conservative Views via Xandr, GDI; plus Sunday MHVille Headlines Recap
#1 Texas' Manufactured Housing Builders Survey Says They are 'Ready for a Rebound' But Data Point in Question, DOE MH Energy Rule Too – Facts, Analysis; plus, MHVille Stocks, Markets Update
Clayton-Next Step Off-Site Built 'White Paper'-Manufactured Homes, ThinkND 'Magic of the Mind-Everyday Illusion, Misdirection, Deception' MHI Members' Claims Analyzed; plus MHVille Markets Update
After Admitted Failure, Manufactured Housing Institute Doubles Down on CrossMods® in AP Terminology Doc Acquired by MHProNews–Are MHI Leaders Sabotaging MHVille Independents? Plus MHStocks Update
Concessions by Speaker Kevin McCarthy in House Speaker's Battle Called 'Most Significant Win for Conservatives in a Decade' By Federalist's Emily Jashinsky Report; plus MHVille Stocks Updates