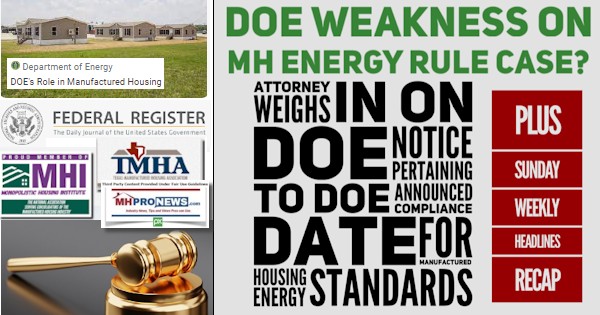 The U.S. Department of Energy (DOE) provided MHProNews with their press release regarding a notice of proposed rulemaking on the "Compliance Date for Manufactured Housing Energy Standards." Their notice, per an attorney with knowledge of the matter, may be an indication of a possible de facto admission of weakness in their position in the case filed by the Manufactured Housing Institute (MHI) and Texas Manufactured Housing Association (TMHA). That litigation is Case No. 23-cv-00174 filed in the U.S. District Court for Western District of Texas, Austin Division. While that case is NOT mentioned in the DOE media release, the timing of this notice of proposed rulemaking by DOE appears to be directly connected to the arguments initially advanced by the Manufactured Housing Association for Regulatory Reform that were later seemingly part of the case filed by MHI-TMHA vs. DOE, et al.
DOE Issues a Notice of Proposed Rulemaking and Request for Comment Pertaining to the Compliance Date for Manufactured Housing Energy Standards
March 17, 2023
The U.S. Department of Energy (DOE) has issued a pre-publication Federal Register notice of proposed rulemaking (NOPR) to amend the compliance date for its manufactured housing energy conservation standards. Currently, manufacturers must comply with these standards on and after May 31, 2023. DOE is proposing to delay this compliance date to allow DOE more time to establish enforcement procedures that provide clarity for manufacturers and other stakeholders.
DOE will accept comments, data, and information regarding this NOPR until 30 days after date of publication in the Federal Register. DOE will send a follow-up e-mail once the notice publishes to announce the closing date of the comment period.
The docket for this rulemaking, which includes Federal Register notices, comments, and other supporting documents/materials, is available for review at www.regulations.gov.
Interested persons may submit comments via the docket www.regulations.gov/docket?D=EERE- 2009-BT-BC-0021.
Find product information for Manufactured Housing including current standards and test procedures, statutory authority, waivers, exceptions and contact information. ##
MHProNews asked an attorney familiar with the matter to provide insights on the above. The following was part of a longer emailed response to our inquiry.

…So, here's the rundown.
It could be the result of a "deal." If so, expect the filing of a request for a further delay of the briefing schedule filed either jointly, or by MHI or DOE "without opposition." There's even an outside chance that the case could be voluntarily dismissed, without prejudice (i.e., meaning it could be re-filed). I don't think that MHI would do that, but one never knows.
It could be a unilateral move by DOE. I think that that is the more likely scenario, although not by a wide margin. DOE has to know that this (i.e., lack of an enforcement mechanism) is a (the?) major weak point in its case. By doing this, DOE is effectively conceding that its rule is not yet ready to go into effect. So, they may use this as an argument to further delay the briefing schedule, or to seek a stay of the entire case pending the completion of this new rulemaking activity, or a dismissal, saying that the case is now ("premature"). I doubt the judge would buy that particular argument, because that way, any agency could subvert litigation against a "final" rule by the simple expedient of leaving out a major part of the "final" rule, and then retroactively re-opening the rule to "cure" the missing piece after litigation is filed. But again, one never knows. At a minimum, they will undoubtedly seek a delay, arguing that one of the main issues raised by MHI is being "cured."
BTW, I checked the litigation website (Pacer Monitor) and nothing new has been posted."
Prior reports on MHProNews published in the wake of the MHI-TMHA case filing are found linked below and among the headlines for the week that was. They provide both the DOE and MHI-TMHA perspectives as well as those of MHARR and others.
MHI 'Special Bulletin' DOE MH Energy Regs Lawsuit 'Effort to Ensure Consistent Industry Message,' Will Manufactured Housing Institute Launch More Suits? Plus Sunday Weekly MHVille Headlines Recap
'Will They Fold Like a Cheap Suit?' Department of Energy Reply to Manufactured Housing Institute/Texas Manufactured Housing Association (MHI/TMHA) Suit-Facts+Insights; plus MHVille Stocks Update
MHProNews editorially notes an obvious point that MHI-TMHA and their outside spokesperson for this issue has failed to address. Namely, given that MHI has seen fit to litigate this issue, what possible excuse can they now have for not doing the same thing on the other subjects that have for over a dozen to nearly 23 years respectively been merely the subject of unsuccessful lobbying and ineffective jawboning?
Don't miss today's postscript. It is on a different topic, related to the concerns raised by BlackRock and others, which are among the issues covered in our weekly headline recap below.
With no further adieu, here are the headlines for the week that was between 3.12 and 3.19.2023
What's New from Washington, D.C. from MHARR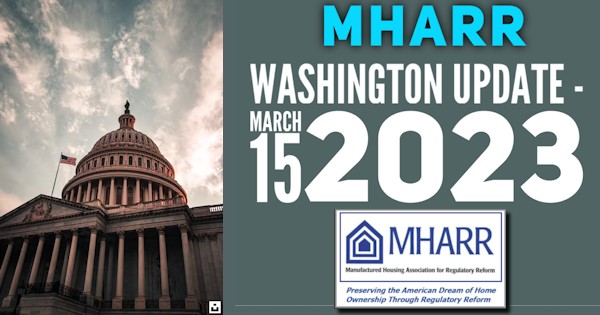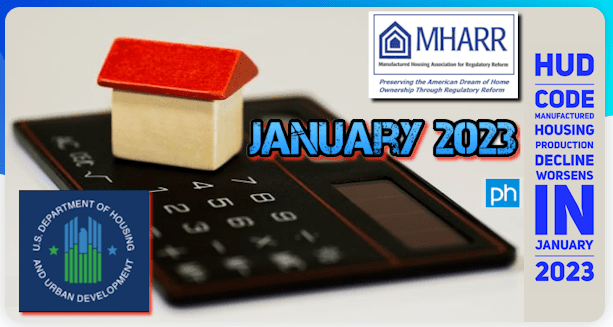 What's New and Recent on MHLivingNews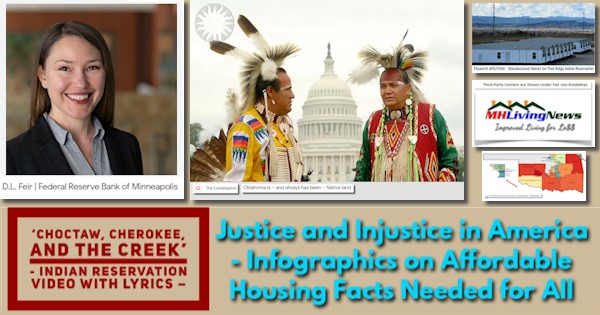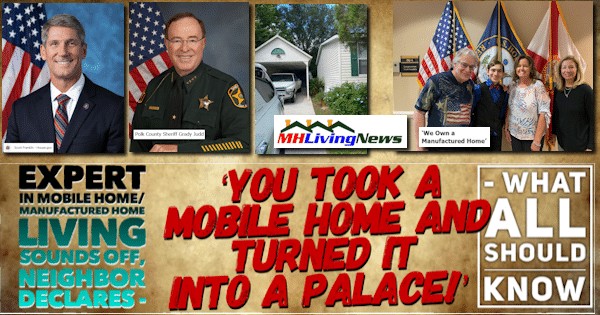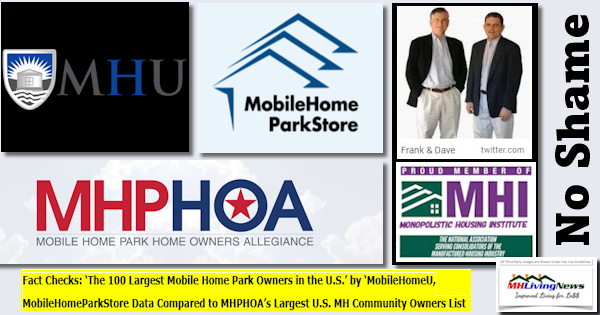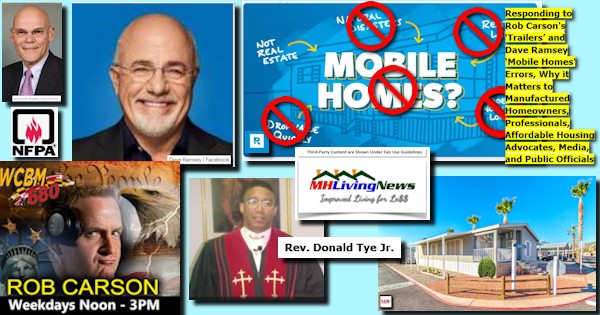 What's New on the Masthead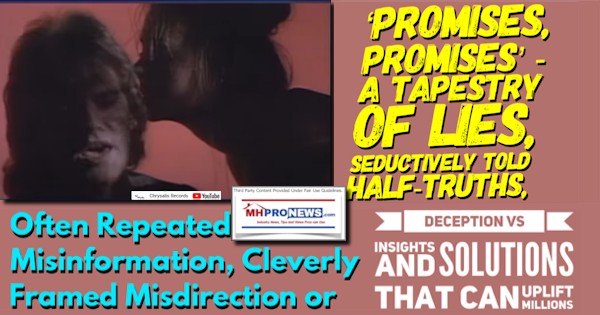 What's New on the Daily Business News on MHProNews
Saturday 3.18.2023
BlackRock Sounds Alarm-Financial Cracks Emerge from Interest Rate Hikes, CEO Larry Fink 'Polycrisis'-Signals De-Emphasis on ESG 'Not Environmental Police' Govs PushBack;plus MHVille Stocks Update
Friday 3.17.2023
Kevin Clayton Video, Interview w/Transcript 'Historic' Claims, Clayton's Call 'Double' Production–Illumines Decades of Manufactured Housing Industry Underperformance; plus MHVille Stocks Update
Thursday 3.16.2023
'Controlling Our Future Through Vertical Integration' – Unlike Larger Firms, Big Growth at Nobility Homes-1Q 2023 Results–Facts, Analysis, Expert Commentary; plus MHVille Stocks Update
Wednesday 3.15.2023
Beware! 'The Ides of March' – 7 Point Washington, D.C. Update from MHARR Includes IECC, DOE, Finance, Zoning, Other Issues Restricting Affordable Manufactured Housing Production in U.S.; plus MHVille Stocks Update
Tuesday 3.14.2023
Bank Stocks Plunge, Trading Halted-Turmoil Follow SVB Financial, Signature Bank Meltdowns Roil Finance, Not All but $100s of Billions 'Guaranteed;' plus MHVille Connected Stocks Hit – Updates
Monday 3.13.2023
McCarthy: 'Missions of Fannie Mae and Freddie Mac to Help Preserve Affordable Housing-They're Doing Exactly the Opposite'–Updated 2023 MH Communities Total, New Manufactured Housing Infographics
Sunday 3.12.2023
True State of the Manufactured Housing Industry in March 2023 Based on Facts, Not Clever Agenda-Driven 'Fiction$' – plus Sunday Weekly MHVille Headlines Recap
Postscript – Evidence of Economic Turmoil Growing?
Despite reassurances by Biden regime officials, there are voices on both sides of the two major party divide and their allies who are sounding cautionary notes. For example. Left-leaning CNBC reported on 3.17.2023 that the market may be heading toward a Lehman-esque event, per UBS' Art Cashin.
Market Insider, in a brief report that referenced the video and UBS's Cashin's remarks, said: "The market is on the verge of a Lehman-style event as the financial world thrashes in the wake of global banking turmoil, veteran trader Art Cashin says."
"In the span of a week, Silicon Valley Bank and Signature Bank were seized by regulators, while Silvergate announced it was winding down operations and liquidating positions.
Panic has spread oversees to Credit Suisse, which saw its stock plunge 30% in a day after a top shareholder said it could not provide further financial support due to a regulatory limit.
Cashin said the "game is afoot" as certain market participants may try to "agitate things as much as possible" for their own financial gain.
Opportunists could get a list of banks with the largest percentage of uninsured deposits, he noted, and impact shares by bringing these to the market's attention.
"[This] is systemic. The Fed has forced many of these banks to reconfigure their portfolios," Cashin said, pointing to the US central bank's rate hikes."
Cashin's observation is an apt one, regardless if his forecast proves to be correct or not. As MHProNews recently reminded readers, a mantra of Warren Buffett, that is followed by others in the private equity world, is that fear and failures by some are deemed opportunities by others.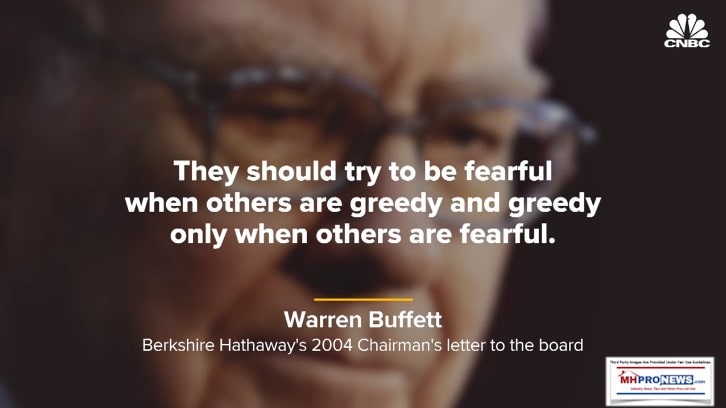 CNBC Shark Tank star and billionaire investor Kevin O'Leary told CNN that he is swearing off bank stocks. "It is no longer a risk. It's no longer private in any sense. It is backstopped by the government, ultimately the taxpayer. So it doesn't matter how bad you are as a bank manager." "Now you have no risk in any bank at any time. And you as the taxpayer have to bear that going forward," O'Leary said.
He says that the banking system has now been "nationalized" and that you should consider the banking system and financial services as "nothing more than highly regulated utilities… and if you thought putting your money into bank stocks was a good idea, you should change your mind forever. And should you own bank bonds? Never."
Agree or not, others are saying that smaller banks and financial institutions are going to suffer from this new post-SVB reality. Recall that in the wake of the Dodd-Frank legislation, scores of local banks either failed or were absorbed by larger firms. What Larry Fink called the "polycrisis" is manifest as several domestic and international issues that are pressing economic and political realities from a range of directions.  Deep pockets often benefit from economic or other upheavals.
Put differently, once again, despite the accurate concern raised by the Biden White House about consolidation occurring in much of the U.S. economy, the actual results of what has happened since that "fact sheet" on competition and consolidation has often been the opposite of what someone might expect.  Consolidation in our profession and others continues.
Examining Joe Biden's White House FACT SHEET on 'Executive Order on Promoting Competition in the American Economy' – EO #14036 – plus Sunday MHVille (Manufactured Home Industry) Headlines in Review
So, while manufactured housing is certainly reflecting several aspects of that broader trend, our industry is far from alone. That is not to minimize what is occurring in MHVille. It is rather to put it into a broader context. The few are increasingly gaining control over the businesses, employment, regulatory, and other systems that impact the majority of Americans. It is worth noting that if Robert F. Kennedy Jr., J.D., gets into the Democratic presidential race, these issues may gain in prominence in the days ahead.
Robert F. Kennedy Jr. is considering running for president in 2024, challenging Biden for the Democratic nomination.

Finally a Democrat worth voting for.

— Charlie Kirk (@charliekirk11) March 4, 2023
Thanks for your endorsement @Charliekirk11

— Robert F. Kennedy Jr (@RobertKennedyJr) March 4, 2023
Kennedy is head of the CHD nonprofit and a critic of much of the Biden regime's COVID policies and what he sees as their globalist corporate master's agenda. The more these interconnected issues become topics of discussion within the major parties, the more likely it is to influence the emerging 2024 presidential, Congressional, and state-locals electoral contests.  MHProNews will continue to monitor and report on these issues as deemed appropriate.  Stay tuned. ##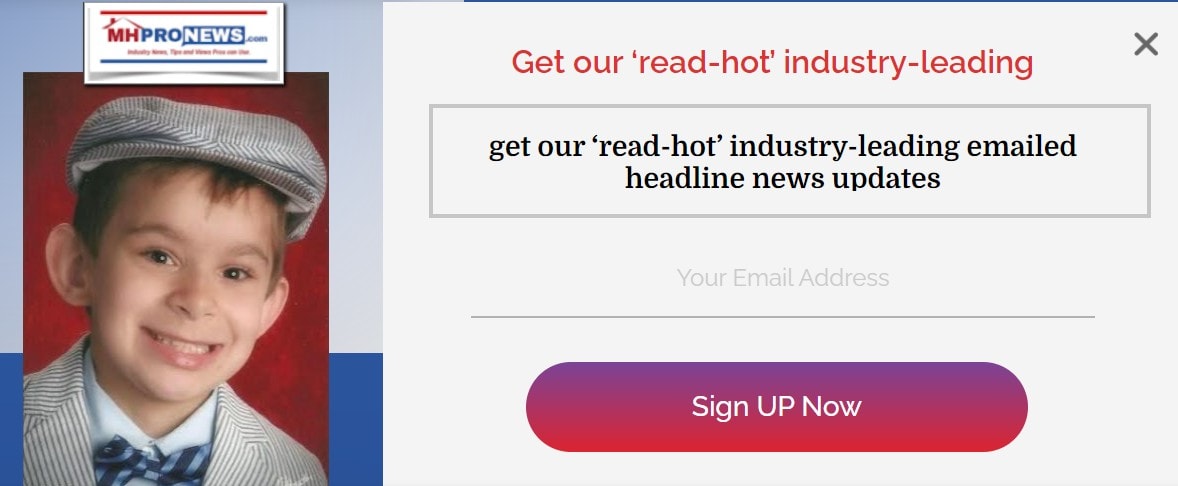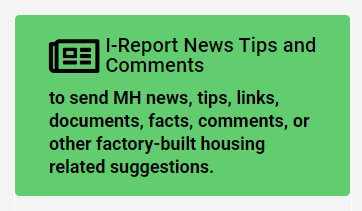 Again, our thanks to free email subscribers and all readers like you, as well as our tipsters/sources, sponsors and God for making and keeping us the runaway number one source for authentic "News through the lens of manufactured homes and factory-built housing" © where "We Provide, You Decide." © ## (Affordable housing, manufactured homes, reports, fact-checks, analysis, and commentary. Third-party images or content are provided under fair use guidelines for media.) (See Related Reports, further below. Text/image boxes often are hot-linked to other reports that can be access by clicking on them.)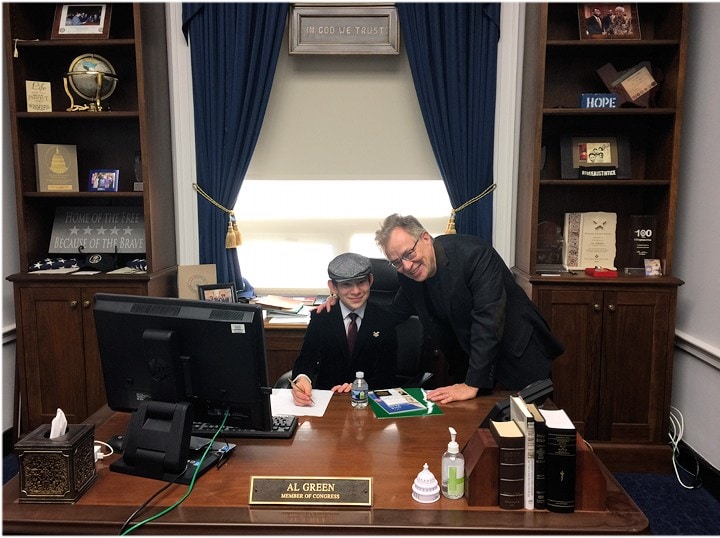 By L.A. "Tony" Kovach – for MHProNews.com.
Tony earned a journalism scholarship and earned numerous awards in history and in manufactured housing.
For example, he earned the prestigious Lottinville Award in history from the University of Oklahoma, where he studied history and business management. He's a managing member and co-founder of LifeStyle Factory Homes, LLC, the parent company to MHProNews, and MHLivingNews.com.
This article reflects the LLC's and/or the writer's position, and may or may not reflect the views of sponsors or supporters.
Connect on LinkedIn: http://www.linkedin.com/in/latonykovach
Related References:
The text/image boxes below are linked to other reports, which can be accessed by clicking on them.'
'Everyone Needs Deadlines' 'First Things First' and '7 Habits of Highly Successful People' – Pre-Christmas Preview of Manufactured Housing Year in Review; plus Sunday Weekly MHVille Headlines Recap
'In the Business World, the Rear-View Mirror is Always Clearer than the Windshield'–Warren Buffett MHVille Leader Showcases Efforts to Renew American Dream; plus Sunday Weekly Headlines Recap
Manufactured Housing's Next BIG Regulatory Battle That MHARR's Spotlighted and Which MHI Conveniently Ignored in Recent 'Manufactured Housing Institute News;' plus Sunday Weekly Headlines Recap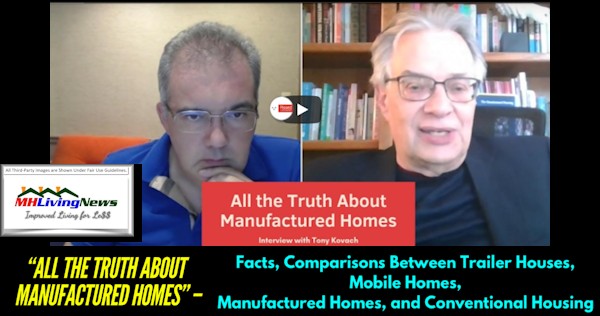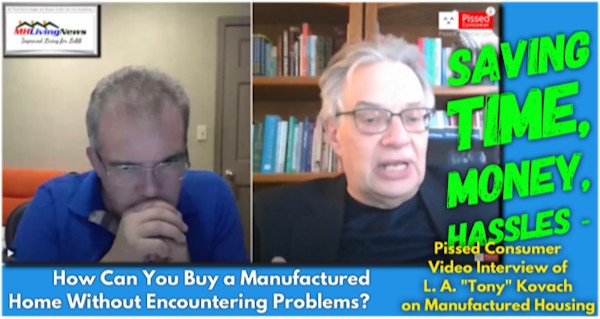 Flagship Communities – Hypocrisy, MHIndustry Corruption? 'Fragmented Industry with High Barriers to Entry and Imbalanced Supply and Demand Dynamics;' Plus Sunday MHVille Weekly Headlines Review
'Affordable Homes for Low Income Must Produce in Factory,' 'Years to Unravel Sabotage,' Grad Students Interest in Manufactured Housing, Factory-Home Solutions; plus Sunday Weekly Headlines Recap
Russian Disinformation? CNN and WND Report on "World Government Summit," Joe Biden Address to Business Roundtable on "the New World Order;" plus Sunday Weekly Headlines Review