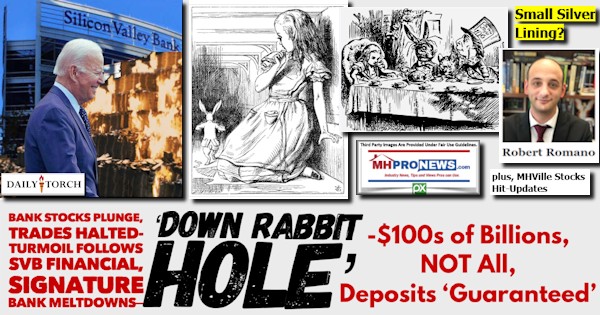 "Credit is the lifeblood of housing," said Eric Belsky while he was still with Harvard's Joint Center on Housing Studies (JCHS). Several are concerned that credit markets may be in the early stages of the problematic jolt experienced during the 2008 housing/financial crisis. Others assert that this time and scenario is different than what happened circa 2008. That noted, under the cover of the 2008 housing/finance crisis, there is apparent evidence-based allegations that Tim Williams with 21st Mortgage Corporation, a sister brand to Clayton Homes with both MHI member brands owned by Berkshire Hathaway (BRK), used that crisis to rattle, disrupt, shutter many and consolidate scores of independents. Restated, this current crisis may become an opportunity for consolidators, so it ought to be an apt time to wave the red flag in a manner that may help avoid what's occurred once before.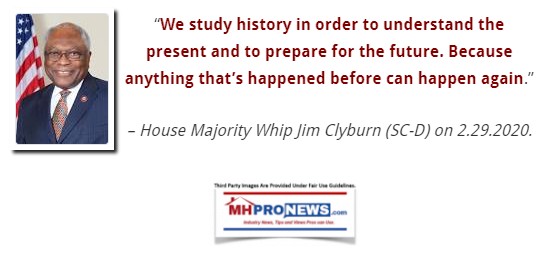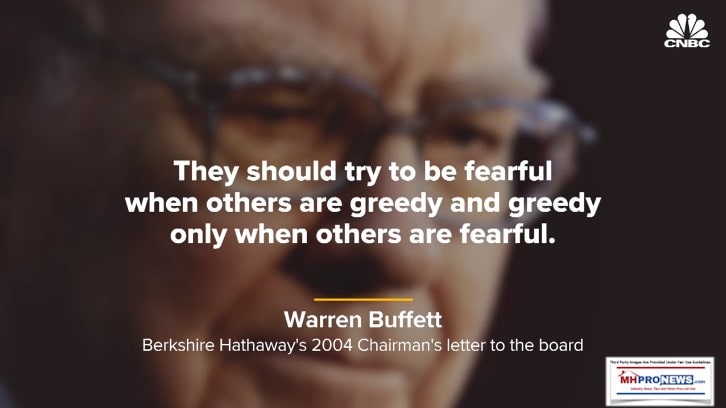 With that brief preface, the following report is provided by the WND News Center to MHProNews as Part I A) of today's report. Part I B) will be courtesy of the Daily Torch in a fact- and insight-packed op-ed by Robert Romano. Part II will include additional information with more MHProNews Analysis and Commentary in Brief. Part III will be the Daily Business News on MHProNews macro- and manufactured home industry connected stocks, REITs updates and 'market moving' headlines.
Part I A)
MONEY | POLITICS | U.S. | WND NEWS CENTER | WORLD
WND
Bank stocks plunge, trading halted temporarily as turmoil continues
Biden claims: 'Your deposits will be there when you need them'
By Bob Unruh
Published March 13, 2023 at 1:19pm
America's banking industry remained in turmoil on Monday after two large banking corporations were shut down late last week and over the weekend – a proximate result of the 2020 presidential election.
The Gateway Pundit was reporting that trading at more than 30 banks was halted, at least temporarily, because of the explosive details of the failures.
The trading for over 30 banks has been halted. Is the bank collapse happening in real time? pic.twitter.com/UXZt6caf53

— Ian Miles Cheong (@stillgray) March 13, 2023
That report noted Market Watch was warning, "To gauge the panic-like activity of bank investors in the wake of the recent failures of SVB Financial Group's SIVB, Silicon Valley Bank and Signature Bank SBNY, -22.87%, investors can check out the Nasdaq's 'Current Trading Halts' page. Multiple banks have had their stock halted for volatility, some more than once, since the opening bell. Among some of those that have already been halted at least twice, shares of Western Alliance Bancorp WAL, -82.55% plummeted 78.2%, Regions Financial Corp. RF, -7.54% sank 15.6%, First Republic Bank FRC, -77.82% plunged 65.5%, Comerica Inc. CMA, -38.51% tumbled 39.4% and PacWest Bancorp. PACW, -53.44% took a 47.7% dive. The selloffs come as the S&P 500 SPX, -0.11% inched up 0.1%, erasing an earlier drop of as much as 1.4%."
It's likely because Barack Obama, back in the day when he was imposing his ideological agenda on America, stated, "Elections have consequences."
Joe Biden's election in 2020 allowed his all-out attack on America's energy independence, its ability to generate revenue selling oil and natural gas, and other factors like a wide-open southern border that allowed millions of illegal aliens to enter. Biden also has engineered the spending of trillions of dollars – pushing the nation's debt to never-before-seen levels.
The result was inflation – which maxed out at 9.1% last summer and still remains extraordinarily high.
That triggered the Federal Reserve's many repeated decisions to raise interest rates hugely – in its attempts to slow down that inflation.
That resulted in the shutdowns of a couple of banks whose officials had left their assets imbalanced – heavily into mortgages as those interest rates were exploding.
The New York Post cited the 70% plunge in shares of First Republican Bank in pre-market Monday trading before those sales were halted.
That happened just as feds assumed control of Silicon Valley Bank and Signature Bank.
The Post said, "Trading was halted despite President Biden addressing the burgeoning crisis." He said the nation's banking system is "safe" and immediately called for more regulations.
"Americans can have confidence that the banking system is safe. Your deposits will be there when you need them," he said.
Among other troubled organizations were Western Alliance, PacWest Bancorp, Charles Schwab and more.
Even so, the Dow Jones Industrial Averages rose more than 200 points mid-day.
A third bank, Signature Bank, was closed by the state of New York just days earlier, but it was for unrelated reasons.
According to Yahoo Finance, the stock price rise followed "aggressive" work to prevent further bank failures.
The report said, "U.S. stocks got smoked on Friday, rounding out their worst week so far this year. Federal regulators closed tech-focused lender Silicon Valley Bank in the biggest U.S. bank failure since the financial crisis in 2008."
Biden's messaging on Monday claimed "no losses will be borne by taxpayers." But he also said customers all would be protected.
In fact, Treasury Secretary Janet Yellen, Fed Chair Jerome Powell and FDIC Chairman Martin J. Gruenberg announced that depositors of the failed Silicon Valley Bank would be able to access all their money starting Monday.
The report also predicted, "Economic releases will dominate the conversation this week as Wall Street pays attention to two data prints as the next Federal Reserve's meeting rapidly approaches. At the same time, investors will be glued to the latest headlines over the collapse of SVB Financial Group and the implications for the banking sector."
One of the questions to be answered is whether the Fed sill continue raising interest rates to extraordinary heights. ##
Part I B) From the Daily Torch to MHProNews:
Down the Rabbit Hole: The Fed just guaranteed $230 billion of uninsured deposits at SVB Bank and Signature Bank. There are $1 trillion of uninsured deposits out of $20 trillion nationwide.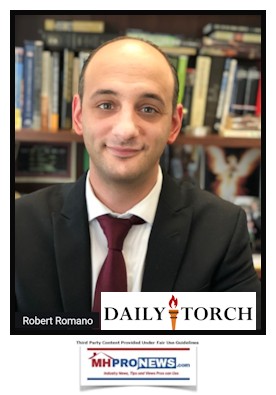 Amid a spectacular banking crash over the weekend, the Federal Reserve and U.S. Treasury have intervened to guarantee $230.6 billion of uninsured deposits at Silicon Valley Bank (SVB) totaling $151.6 billion in California and Signature Bank in New York totaling $79 billion.
It goes without saying this is a terrible precedent. There are $20.8 trillion of  checkable and time and savings deposits of which $1 trillion is said to be uninsured—that is, those in accounts above the statutory $250,000 limit for Federal Deposit Insurance—in U.S. affiliated banks as of March 9, according to the latest data compiled by the Federal Reserve.
Are the Fed and Treasury planning on guaranteeing all of those deposits, too? Because that's the door they just opened, without any vote in Congress, utilizing authority from the 2010 Dodd-Frank financial takeover legislation, in particular, 12 U.S. Code Section 5463, "Designation of systemic importance," which provides that the "Financial Stability Oversight Council… on a nondelegable basis and by a vote of not fewer than ⅔ of members then serving, including an affirmative vote by the Chairperson of the Council, shall designate those financial market utilities or payment, clearing, or settlement activities that the Council determines are, or are likely to become, systemically important."
This is exactly what Americans for Limited Government warned would happen back in 2010 in a backgrounder on the Dodd-Frank financial legislation I authored, "Down a Rabbit Hole: The Threat Posed by the Dodd Bill to the Private Sector," which stated, "the Fed and Treasury Secretary would… have the power to determine which companies fall under the terms of the legislation, and which do not, depending on which activities they together determine to be financial in nature, or incidental thereto. Because of the broad authorities involved, any company or institution in the entire country could be deemed 'financial' in nature and subject to seizure by the FDIC because it might default at some point in the future."
Now, SVB Bank and Signature Bank will be "resolved" by the Federal Deposit Insurance Corporation (FDIC), according to the March 12 joint statement by the U.S. Treasury, Federal Reserve and the FDIC: "After receiving a recommendation from the boards of the FDIC and the Federal Reserve, and consulting with the President, Secretary Yellen approved actions enabling the FDIC to complete its resolution of Silicon Valley Bank, Santa Clara, California, in a manner that fully protects all depositors. Depositors will have access to all of their money starting Monday, March 13. No losses associated with the resolution of Silicon Valley Bank will be borne by the taxpayer. We are also announcing a similar systemic risk exception for Signature Bank, New York, New York, which was closed today by its state chartering authority. All depositors of this institution will be made whole."
The statement added, "As with the resolution of Silicon Valley Bank, no losses will be borne by the taxpayer. Shareholders and certain unsecured debtholders will not be protected. Senior management has also been removed. Any losses to the Deposit Insurance Fund to support uninsured depositors will be recovered by a special assessment on banks, as required by law."
So, the losses will not be borne by taxpayers via votes in Congress, but by "a special assessment on banks, as required by law." Those assessments under Dodd-Frank come to institutions with $50 billion or more of assets, you know, the ones you have your own savings and investments currently parked at.
What will happen is what always happens when costs on businesses go up—such as when the Federal Reserve hikes interest rates on banks as has become necessary to cool down inflation—they will be passed on to customers via higher fees and higher interest rates on loans.
So, Congress won't get the bill, but you will. As if getting charged by private financial institutions to pay for socializing the risk of these bailouts makes it any better. At least you can vote a member of Congress out of office when they raise your taxes.
In this case, if you all try to move your assets to a different bank or your mattress, you'll likely only be contributing to the problem, and if you choose another financial institution, invariably you'll end up paying the same fees and higher rates. There is no escape under the law. You're damned if you do, and damned if you don't.
On one hand, it is possible that for the duration of the imminent recession—of which bank failures are almost certainly yet another red flag—that the SVB Bank and Signature Bank failures were the only systemic risks that were posed. But now, that the door is open, other institutions, likely even larger ones, could be seeking additional ways to shore up their own balance sheets as depositors are almost assuredly spooked—especially at institutions that were overexposed to areas such as cryptocurrency, which have been down amid continued U.S. dollar strength.
In addition, financial institutions that bought U.S. treasuries when interest rates were low appear to have about $620 billion of unrealized losses after interest rates have risen, according to the FDIC.
The danger are that the assessments made under Dodd-Frank would not be nearly enough to forestall a much larger bank run that would threaten the larger institutions.
Unfortunately, under Dodd-Frank, there is no theoretical limit to which financial and non-financial companies will be deemed systemically important in the new 2023 financial crisis. By opening up the Fed's unlimited capacity to create reserves and credit windows—it just created the so-called Bank Term Funding Program—the entire $20.8 trillion is now on the table, including the $1 trillion of uninsured deposits, thanks to the Federal Reserve and Treasury's determination to guarantee just 1.1 percent of it to politically favored financial institutions.
We are fully down the rabbit hole now. Curiouser and curiouser! ##
Robert Romano is the Vice President of Public Policy at Americans for Limited Government Foundation. 
Part II Additional Information with More MHProNews Analysis and Commentary in Brief
Before jumping into the analysis of the above, per CNBC, one potential bright spot in the wake of the new banking crisis.
The average rate on the popular 30-year fixed mortgage dropped to 6.57% on Monday, according to Mortgage News Daily.
If rates continue to drop now, buyers could return to the housing market once again.
"This mini banking crisis has to drive a change in consumer behavior in order to have a lasting positive impact on rates. It's still all about inflation," said Matthew Graham, chief operating officer at Mortgage News Daily.
That noted, the massive Dodd-Frank legislation enacted during the Obama-Biden Administration was supposed to prevent the type of financial crisis that is currently developing.
Ironically, there is evidence that Barney Frank, who that Obama-era legislation was partially named after, sat on the board of one of the banks that has now been closed.
The bank that was just closed, Signature Bank, is the one that Barney Frank joined after retiring from Congress pic.twitter.com/25TNEFn3GK

— Lee Fang (@lhfang) March 12, 2023
NEW:

*Signature Bank has been closed

*All depositors of Silicon Valley Bank and Signature Bank will be fully protected

*Shareholders and certain unsecured debtholders will not be protected

*New Fed 13(3) facility announced with $25 billion from ESF to backstop bank deposits pic.twitter.com/LKipIRMg1T

— Nick Timiraos (@NickTimiraos) March 12, 2023
Former Rep. Barney Frank (D-MA) endorsed changes to his own Dodd-Frank law in 2018 that freed mid-sized banks from undergoing stress tests. He sits on Signature Bank's board, which just collapsed.

I reached him via phone tonight and he declined to comment https://t.co/JY77rtNkHt

— Joseph Zeballos-Roig (@josephzeballos) March 13, 2023
Per right-leaning Breitbart which cited the left-leaning L.A. Times, the following.

In 2009, Breitbart News editor-at-large Joel Pollak confronted Frank, who was then the chairman of the House Financial Services Committee, asking if he shared any responsibility for the global financial meltdown of 2008.
"Frank, perhaps defensive over charges that he fought Bush administration efforts to reign in Freddie Mac and Fannie Mae in 2001, dismissed the question as 'a right-wing attack,' and challenged the student to make clear what else a Democratic congressman from Massachusetts might have done to prevent the crisis. Per the Los Angeles Times:
Frank, perhaps defensive over charges that he fought Bush administration efforts to reign in Freddie Mac and Fannie Mae in 2001, dismissed the question as 'a right-wing attack,' and challenged the student to make clear what else a Democratic congressman from Massachusetts might have done to prevent the crisis.

The student, Joel Pollak, replied that perhaps Frank could have done more to patrol executive bonuses to AIG and other giants bailed out with $700 billion in taxpayer funds. The exchange got pretty heated — another student came to Pollak's rescue, imploring Frank not to label the student as a conservative but to answer his question.

But Frank insisted that he had not been chairman of the committee before 2007, and was hardly to blame for policies before that.
This Sep 8, 2008 video from CBS News is a refresher on some factors that led to the previous financial meltdown. 
Beyond the apparent ironies and tragedies noted above, MHProNews has published several articles about the concerns raised about the problems associated with 'woke' and ESG connected investing. As the reports noted indicate, some are pointing the finger at those being among the factors that have contributed to the SVB-Signature and related financial woes.
'Blackrock Weaponizing ESG'– State AGs Probe MHCommunities Owner, Private Equity Giant Blackrock on Possible Antitrust, Securities, Fiduciary Violations, See AGs' Document; plus MHStocks Update
The regulatory system in this nation has numerous examples of high-profile failures. The manipulation of that system has long ago created a 'heads I win, tails you lose' economy. Giants can bet big, lose big, and get 'protected.'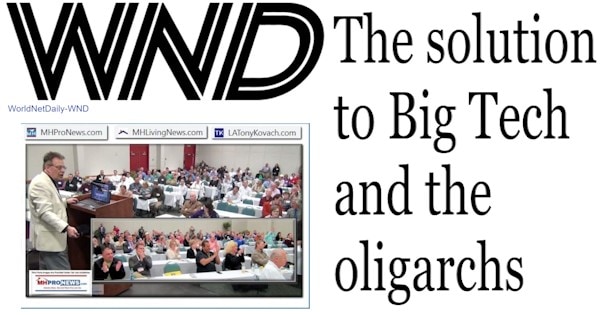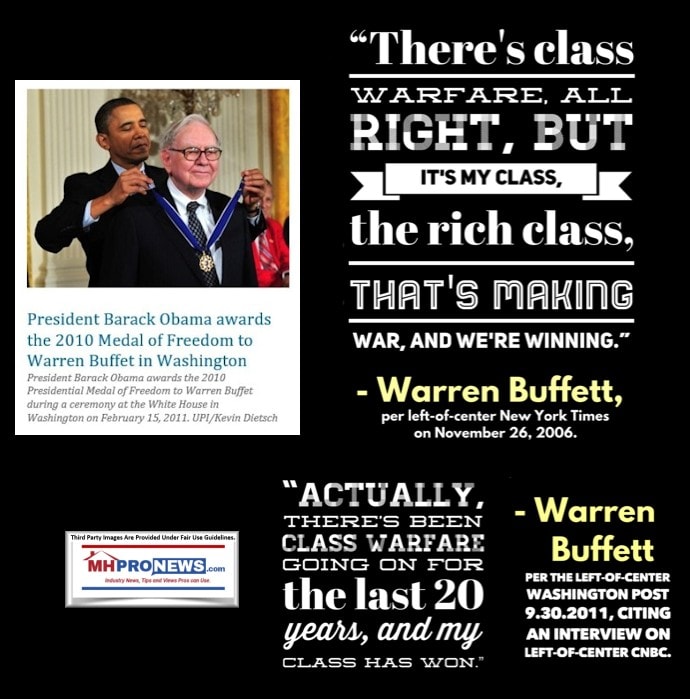 Once these notions are understood, 'mom and pop' investors, businesses, and employees are better able to understand the threats to their livelihoods.  A big crisis is an opportunity for those with deep pockets.  What happens this time may well be illuminated by what has occurred previously.
Straight from Top Democrat's Lips to Your Eyes, Ears – 'We Knew Recovery Plan Would Cause Inflation' – Thank James Clyburn for Some Straight Talk – Sunday Weekly MHVille Headlines Recap
'No CEO or Company is Above the Law' Says FTC, But 'Weaponization' of Fed Agency Explored in Judiciary Report – Sobering Manufactured Housing Industry Related Insights; plus MHVille Stocks Update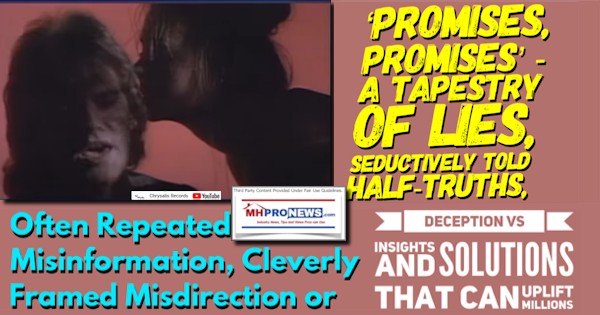 The evidence strongly indicates that the pockets of working class, retired, and middle-class Americans are routinely being picked. Those at the top tier routinely escape with little more than a slap on the wrist when compared to the harm that they have done. MHProNews will continue to monitor and report as deemed appropriate on this latest financial-economic issue. Stay tuned.
Part III. Daily Business News on MHProNews Markets Segment
The modifications of our prior Daily Business News on MHProNews format of the recap of yesterday evening's market report are provided below. It still includes our signature left (CNN Business) and right (Newsmax) 'market moving' headlines. The macro market moves graphics will provide context and comparisons for those invested in or tracking manufactured housing connected equities.
In minutes a day readers can get a good sense of significant or major events while keeping up with the trends that are impacting manufactured housing connected investing.
Reminder: several of the graphics on MHProNews can be opened into a larger size. For instance: click the image and follow the prompts in your browser or device to OPEN In a New Window. Then, in several browsers/devices you can click the image and increase the size. Use the 'x out' (close window) escape or back key to return.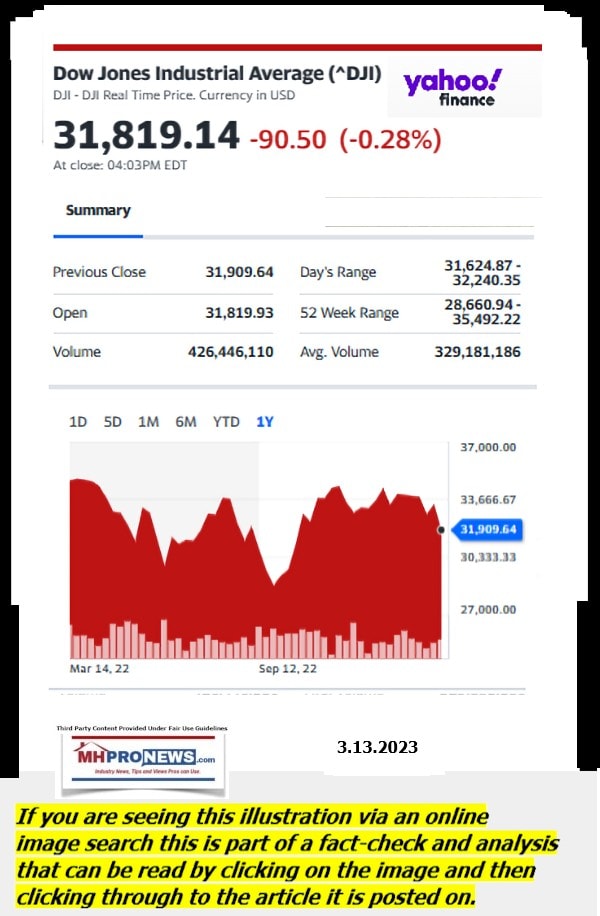 Headlines from left-of-center CNN Business – from the evening of 3.13.2023 
Banking fears persist

Regional bank stocks tumbled to record lows as investors signal unease with US regulators' plans to contain failures
Wall Street pummels regional banks, despite Biden's assurances
Is my money safe? How secure is the banking system? Your Silicon Valley Bank fallout questions, answered
The tech industry avoided an 'extinction-level event,' but it's not unscathed
Britain's treasured BBC is engulfed in an impartiality storm of its own making
Banking fears persist
Regional bank stocks tumbled to record lows as investors signal unease with US regulators' plans to contain failures
Wall Street pummels regional banks, despite Biden's assurances
Is my money safe? How secure is the banking system? Your Silicon Valley Bank fallout questions, answered
The tech industry avoided an 'extinction-level event,' but it's not unscathed
Britain's treasured BBC is engulfed in an impartiality storm of its own making
Why Silicon Valley Bank collapsed and what it could mean
Europe's banking stocks suffer biggest drop in a year
Lunchables are going to be rolled out directly to students. Here's what's in them
How does a bank collapse in 48 hours? A timeline of the SVB fall
SVB employees received bonuses hours before bank shutdown, reports say
HSBC buys SVB's UK business, ending 'nightmare' for British tech
From Wile E. Coyote to edibles: Recession forecasts are getting weird
The Fed needs to stop raising rates now, former FDIC chair says after Silicon Valley Bank failure
US futures steady after Fed moves to restore confidence in banking system
China's new premier tries to reassure private sector amid widespread concerns about future
Chinese companies and founders rush to calm investors after SVB collapse
US regulators say SVB customers will be made whole as second bank fails
Norfolk Southern balks at compensating homeowners in East Palestine
As Twitter failures go from bad to worse, users wonder how long it can stay online
What's the next Silicon Valley Bank — and how can the US prevent more chaos?
US banks sitting on unrealized losses of $620 billion
Saudi oil giant Aramco becomes latest energy firm to post record profits
BTS agency HYBE ends takeover battle for K-pop pioneer SM Entertainment
Notice: the graphic below can be expanded to a larger size.
See the instructions below the graphic below or click the image and follow the prompts.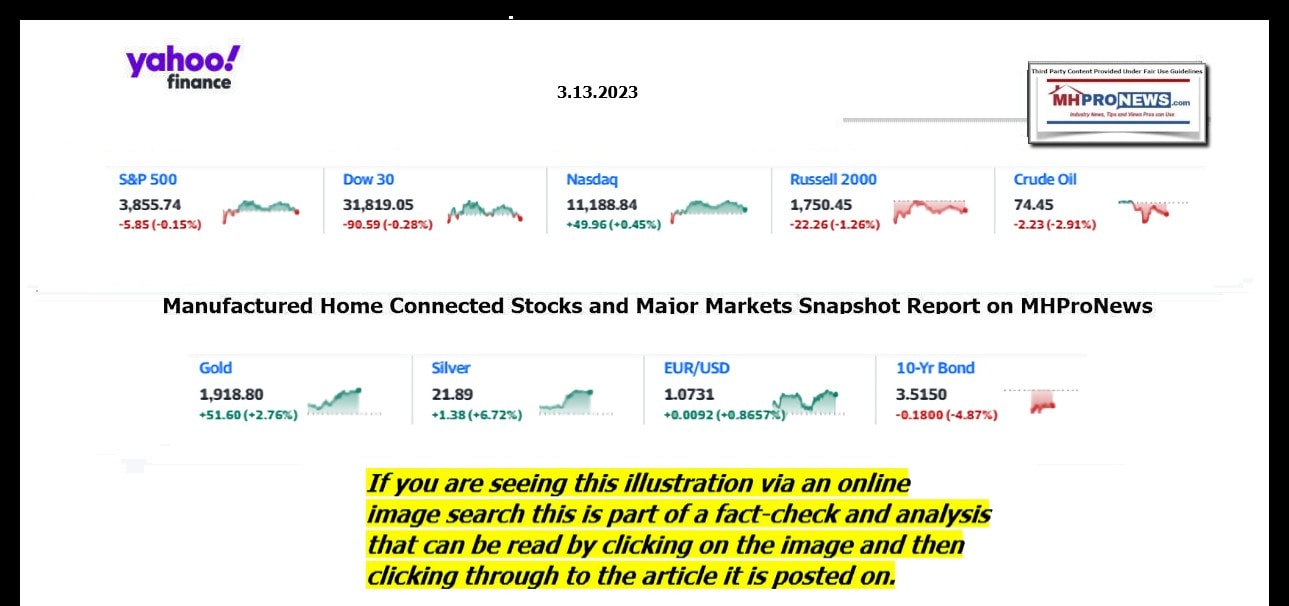 Headlines from right-of-center Newsmax 3.13.2023
Biden Lets Ukrainians Who Fled War Stay in US
Ukraine and immigration have both been hot button topics among Republican politicians who aren't enthusiastic about continuing aid to the war and have accused the Biden administration of not doing enough to control migration at the southern border. [Full Story]
LaTurner: Silencing of Conservatives 'Unacceptable'
Fitzgerald: 'Disappointed' by DirecTV Censorship | video
Lindsey Graham: 'Making Progress' With DirecTV | video
Kustoff: Newsmax Cut Is 'Tremendous Loss' | video
Good: DirecTV Must Answer for Actions | video
Tiffany: Hoping for Hearings on DirectTV | video
Cornyn: DirecTV Needs 'Diversity of Information' | video
Ramaswamy Talks of Biden's 'Crony Capitalism'
Barney Frank: Regulators Sound Alarm on Digital Currency | video
Tiffany: WHO Deal Should Require Senate Vote | video
Davidson: 'More Banks Could Fail' | video
Fleitz: China, North Korea Reflect Biden's Weakness | video
Ric Grenell: NewsGuard Demonetizing Govt 'Dissent' | video
Pollster John McLaughlin: Too Early to Pick VP
Christopher Olivarez: Don't Go to Mexico | video
Chad Wolf: Mexican President Compromised by Cartels | video

Newsfront
Biden on Collapsed Banks: 'Your Deposits Will Be There'
President Joe Biden on Monday assured Americans that the nation's financial systems are sound, following the swift and stunning collapse of two banks that prompted fears of a broader upheaval… [Full Story]
Related Stories
Bank Rule Fight Looms in DC on Bank Collapses
Hedge Fund Manager Ackman: US Did 'Right Thing' in Shoring Up SVB
Signature Bank Closes After SVB Collapse
US Acts to Shore Up Banking System Confidence
Companies Affected by SVB Collapse
Jailed Navalny Learns Docy About Him Won Oscar
Imprisoned Russian opposition leader Alexei Navalny learned Monday [Full Story]
IDF Chief: Military Needs 'Jewish, Democratic State'
During a ceremony to honor reservists participating in Operation [Full Story]
Grenell to Newsmax: NewsGuard Demonetizing 'Dissent'
Former Amb. Ric Grenell called out NewsGuard's taking government [Full Story] | video
Related
Left-Wing NewsGuard Awarded Pentagon Contract, Records Show
Mortgages Fall to 6.57% in Wake of Bank Failures
The average 30-year fixed mortgage rates dropped to 6.57% Monday as [Full Story]
Casualties Rise in Ukraine, Russia Bakhmut Battle
Ukrainian forces faced relentless Russian attacks on Bakhmut in its [Full Story]
Related
China's Xi to Speak With Ukraine's Zelenskyy: WSJ
Russian Mercenary Chief Wants 'Army With an Ideology'
Russian Advance Stalls in Ukraine's Bakhmut, Think Tank Says
US Should Embrace 'Sunlight' of Nord Stream Probe |Platinum Article
Biden Administration Lets Ukrainians Who Fled War Stay in US
Rainn Wilson Calls Out Anti-Christian Bias in Hollywood
Rainn Wilson, best known for his role as Dwight Schrute in "The [Full Story]
Iran-Saudi Arabia Deal 'Huge Win' for China
China's starring role brokering a deal that restored diplomatic ties [Full Story] | Platinum Article
The Best Sleeping Positions for What Ails You
If you were asked your favorite sleep position, you'd probably be [Full Story]
US Must Treat Mexican Cartels Like 'Terrorists'
Law enforcement officials say the only way to stop the powerful [Full Story] | Platinum Article
Former Trump Lawyer Cohen Tetifying to Grand Jury
Michael Cohen, Donald Trump's former lawyer and fixer, was expected [Full Story]
Ackman: US Did 'Right Thing' in Shoring Up SVB
Billionaire investor Bill Ackman stressed that the U.S. government's [Full Story]
GOP Targets Vulnerable House Dems for 2024
The National Republican Congressional Committee (NRCC) released a [Full Story]
Trump Praises Horowitz's 'Final Battle' as 'Great'
Former President Donald Trump is praising author David Horowitz's [Full Story]
For Most, Money Actually Can Buy Happiness
It's a question pundits have pondered for ages. Can money buy [Full Story]
Gold Soars as SVB Disaster Spurs Flight to Safety
Gold and silver prices surged on Monday, as their safe-haven appeal [Full Story]
A-Fib May Increase Risk for Dementia
The common irregular heartbeat known as atrial fibrillation (A-fib) [Full Story]
Senate Hearing Stalled for Miss. Federal Court Pick
Aconfirmation hearing has been delayed for months for afederal [Full Story]
Biden Blasts Trump's Rollback of Bank Restraints
President Joe Biden jumped all over former President Donald Trump on [Full Story]
6 Song Using Trump's Voice Tops ITunes Charts
A song performed by a group of prisoners who were involved in the [Full Story]
Proposed SCOTUS Ethics 'Model' Targets Justice Thomas, Wife
Proposed guidelines for the Supreme Court to adopt a new "model" [Full Story]
US Repels Migrants as Asylum App Frustration Grows in Mexico
A large group of migrants in Mexico who were poised to barge into the [Full Story]
Ramaswamy to Newsmax: Biden's 'Crony Capitalism'
President Joe Biden's guarantee to protect depositors at the failed [Full Story] | video
Russia Loses 1,090 Troops in 1 Day
Ukrainian forces reportedly killed 1,090 Russian soldiers Saturday in [Full Story]
Gallup Poll: 90 Percent of US Rebukes Russia
Russia's unprovoked, brutal invasion of Ukraine has brought worldwide [Full Story]
Pence on Jan. 6: Trump 'Endangered My Family'
Former Vice President Mike Pence on Saturday said former President [Full Story]
Biden Admin. Approves Alaska Willow Oil Project
The Biden administration is approving a scaled-back version [Full Story]
Iran Claims Leader Pardoned 22,000 Jailed Protesters
Iran announced Monday that the country's supreme leader has pardoned [Full Story]
'Robot Lawyer' Sued for Practicing Without License
A company thwarted from using an artificial intelligence chatbot to [Full Story]
Jews Protest Israeli Finance Minister in Washington
Jews Protest Israeli Finance Minister in Washington
Hundreds of activists from various Israeli and Jewish American groups [Full Story]
Signature Bank Closes After SVB Collapse
State regulators closed New York-based Signature Bank on Sunday, the [Full Story]
More Newsfront
Finance
Davidson: 'More Banks Could Fail'
Warren Davidson, R-Ohio, told Newsmax on Monday that the Biden administration managed to "buy some time" for banks after the collapse of Silicon Valley Bank, but said banks must "make themselves whole" in about a year…. [Full Story] | video
SVB Collapse May Prompt Fed to Decelerate Rate Hikes
BlackRock Among Funds With Regional Exposure
Top 5 Regional Banks With Most Uninsured Deposits
Saudi Aramco Posts Record Profits of $161B
More Finance
Health
Eat These Foods to Boost Your Mood and Energy
If you are feeling tired and sluggish this week after the time change, you are not alone. Research has shown that turning the clocks ahead for even one hour can wreak havoc on your health. In fact, according to Healthline, after the switch to daylight saving time there's a…… [Full Story]
How to Spot an Eating Disorder
Most Men Can Delay Prostate Cancer Treatment
Medications Likely to Face Price Negotiations
Transgender Teens Disproportionately Autistic
Notice: the graphic below can be expanded to a larger size.
See the instructions below the graphic below or click the image and follow the prompts.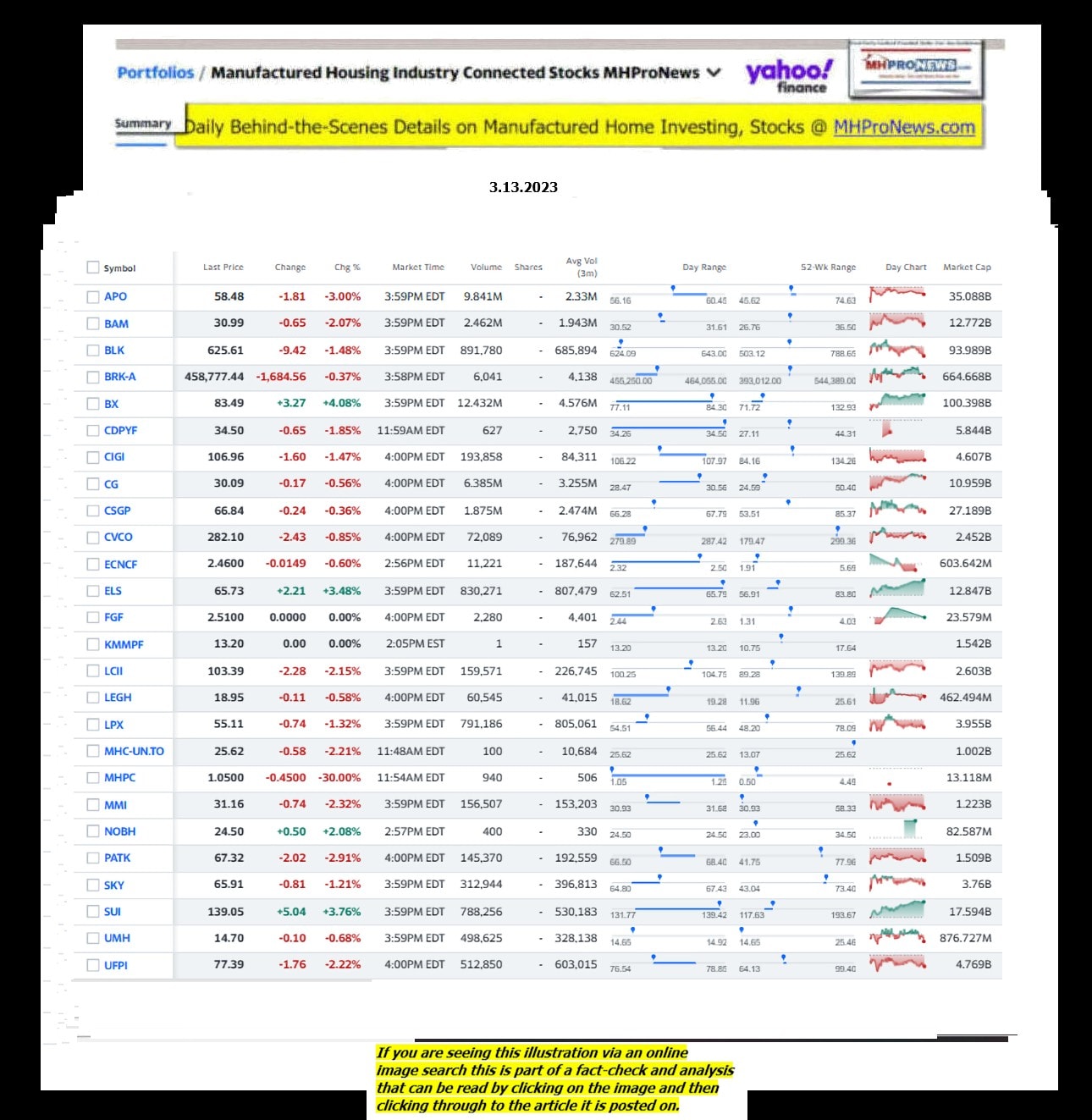 2022 was a tough year for many stocks. Unfortunately, that pattern held true for manufactured home industry (MHVille) connected stocks too.
See the facts, linked below.
'Stomach Churning Year' CNN-Wall Street 'Forget 2022' Down Year – Major Equities Data Compared to Manufactured Housing Stocks, Manufactured Home Community REITs, Performance for Year by Company
====================================
Updated
NOTE 1: The 3rd chart above of manufactured housing connected equities includes the Canadian stock, ECN, which purchased Triad Financial Services, a manufactured home industry finance lender.
NOTE 2: Drew changed its name and trading symbol at the end of 2016 to Lippert (LCII).
NOTE 3: Deer Valley was largely taken private, say company insiders in a message to MHProNews on 12.15.2020, but there are still some outstanding shares of the stock from the days when it was a publicly traded firm.  Thus, there is still periodic activity on DVLY.
Note 4: some recent or related reports to the REITs, stocks, and other equities named above follow in the reports linked below.
Sun Communities – 'Development in Our DNA,' ESG Stance, Q4 2022 Year End Results Earnings Call & PR – Facts, Insights Beyond PR and Official SUI Statements; plus MHVille REITs, Stocks Update
'Undervalued' Cavco Industries Touts Q Result$ 'Dire Need for Housing' 'January Traffic Up'- Rev Up 16%-Sales, Earnings, Mgmt Call Data–Analysis Beyond CVCO Statements; plus MHVille Stocks Update
'Killing's as Easy as Breathing' 'Bad Guys Know More Games' Warren Buffett Annual Berkshire Hathaway Letter, Clayton Homes, 21st, VMF-Manufactured Home Loans-Compelling MHVille Expert Views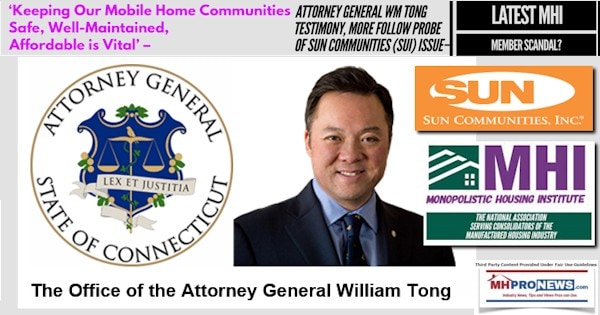 Nobility Homes, Inc. Sales and Earnings for its Fiscal Year 2022 Report, Result$ Best Inflation – Net After Taxes Up 34%, More Fact$; DeSantis ESG and NOBH; plus MHVille Stocks, Market Updates
'Manufactured Housing in the News,' Unpacking UMH CEO Sam Landy Op-Ed' It's Time for Bi-Partisanship on Affordable Manufactured Housing Homeownership' in HousingWire; plus MHMarkets Updates
Manufactured Housing Properties-Results for Three and Nine Months Ending September 30.2022–Exploring 'Mobile Home Park' Manufactured Home Community Investing; plus MHVille REITs, Stocks Update
'Changes Will Benefit Customers,' Boost Sales-Legacy Homes CEO Duncan Bates – LEGH 'Delivered 22.5% Return on Equity in 1 Yr' – Corp Q3 2022 Insights, Analysis; plus MHVille REITs, Stocks Update  
CEO Mark Yost, Skyline Champion Insiders SELL Million$ Value SKY Stock, Home Sales Drop-4th Q 2022 (3QFiscal2023), Official Result$-Facts, Analysis, Info Beyond PR; plus MHVille Stocks Update
Triad Financial Services Q2-2022 FINANCIAL RESULTS, per ECN Capital – Several Bright Spots in Manufactured Home Market Highlighted, Including Communities, Retail, Land-Home, Floor; MHStocks Update
BlackRock Document Exposes Central Banks like Federal Reserve on Recession; Manufactured Home Producer Cavco Industries 2022 Year End Results (CVCOQ3.23) Facts+Analysis; plus MHVille Stocks Update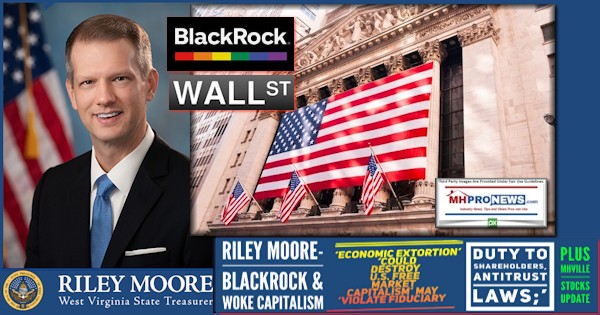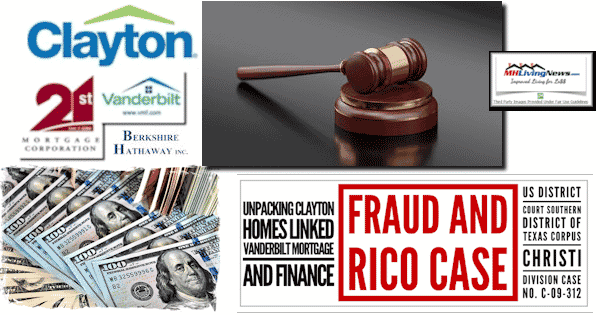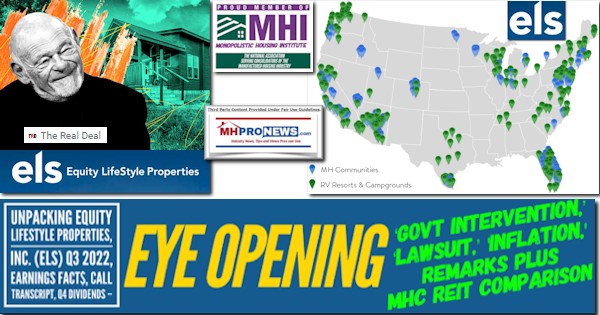 Manufactured Home Communities (a.k.a. 'Mobile Home Parks' – SIC) – Exploring UMH Properties; Fellow Manufactured Housing Institute Member Yes! Communities Suits and Settlements; plus MH Markets Updates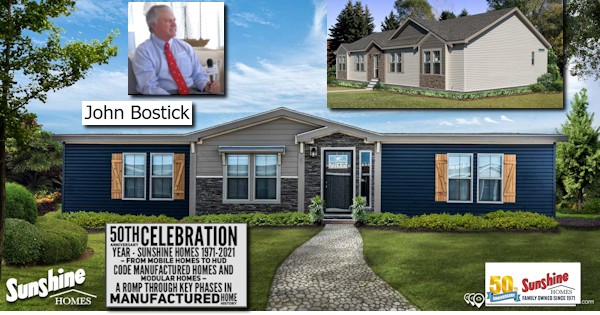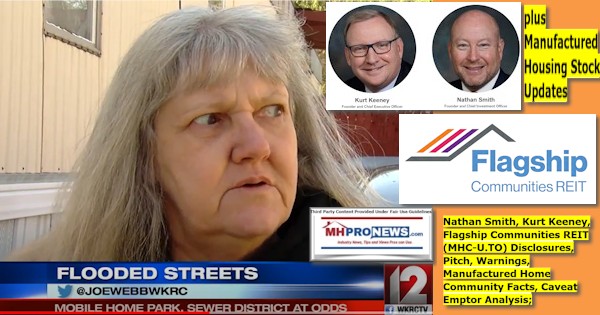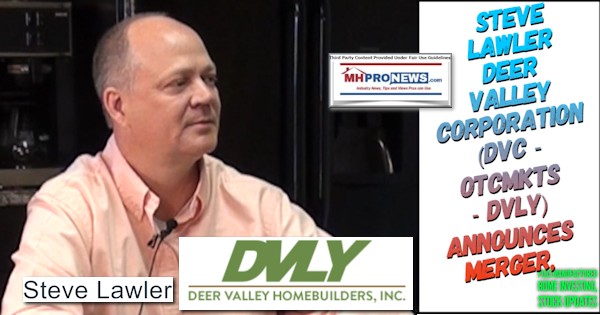 2023 …Berkshire Hathaway is the parent company to Clayton Homes, 21st Mortgage, Vanderbilt Mortgage and other factory-built housing industry suppliers.
· LCI Industries, Patrick, UFPI, and LP each are suppliers to the manufactured housing industry, among others.
· AMG, CG, and TAVFX have investments in manufactured housing related businesses. For insights from third-parties and clients about our publisher, click here.
Disclosure. MHProNews holds no positions in the stocks in this report.
· For expert manufactured housing business development or other professional services, click here.
· To sign up in seconds for our industry leading emailed headline news updates, click here.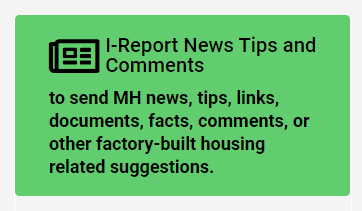 That's a wrap on this installment of "News Through the Lens of Manufactured Homes and Factory-Built Housing" © where "We Provide, You Decide." © (Affordable housing, manufactured homes, stock, investing, data, metrics, reports, fact-checks, analysis, and commentary. Third-party images or content are provided under fair use guidelines for media.) (See Related Reports, further below. Text/image boxes often are hot-linked to other reports that can be access by clicking on them.)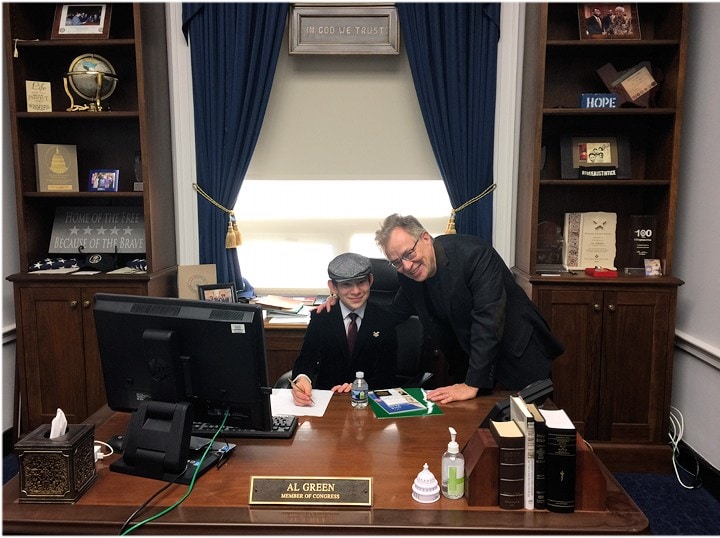 By L.A. "Tony" Kovach – for MHProNews.
Tony earned a journalism scholarship along with numerous awards in history. There have been several awards and honors and also recognition in manufactured housing. For example, he earned the prestigious Lottinville Award in history from the University of Oklahoma, where he studied history and business management. He's a managing member and co-founder of LifeStyle Factory Homes, LLC, the parent company to MHProNews, and MHLivingNews.com. This article reflects the LLC's and/or the writer's position and may or may not reflect the views of sponsors or supporters.
Call for Congressional Oversight Hearings of Manufactured Home Industry Regulators Highlighted by Manufactured Housing Association for Regulatory Reform (MHARR); plus MHVille Markets Update
Official HUD Manufactured Housing Production Facts for Dec 2022 plus 2022 Year End Totals Explored by Manufactured Housing Association for Regulatory Reform (MHARR)-"Millions" Needed – Analysis
Facts You Didn't Know – Martin Luther King Jr – Videos, Insightful Quotes, Surprising Revelations, Videos, Reports, and Illustrations in Champion for Human Rights Including Affordable Housing
'Global Disinformation Index' Warren Buffett Ally Bill Gates' Microsoft Org Charged-Cutting Revenue to Conservative Views via Xandr, GDI; plus Sunday MHVille Headlines Recap
#1 Texas' Manufactured Housing Builders Survey Says They are 'Ready for a Rebound' But Data Point in Question, DOE MH Energy Rule Too – Facts, Analysis; plus, MHVille Stocks, Markets Update
Clayton-Next Step Off-Site Built 'White Paper'-Manufactured Homes, ThinkND 'Magic of the Mind-Everyday Illusion, Misdirection, Deception' MHI Members' Claims Analyzed; plus MHVille Markets Update
After Admitted Failure, Manufactured Housing Institute Doubles Down on CrossMods® in AP Terminology Doc Acquired by MHProNews–Are MHI Leaders Sabotaging MHVille Independents? Plus MHStocks Update
Concessions by Speaker Kevin McCarthy in House Speaker's Battle Called 'Most Significant Win for Conservatives in a Decade' By Federalist's Emily Jashinsky Report; plus MHVille Stocks Updates