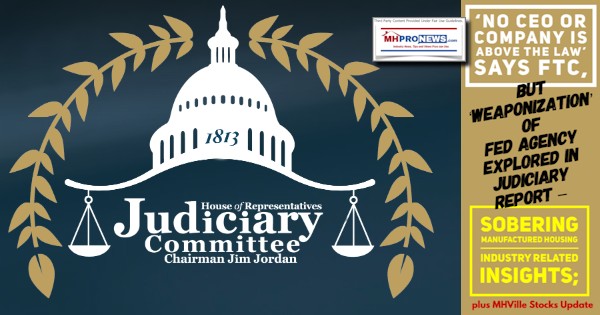 The following quotes from a former contractor to a federal spy agency are according to GoodReads and will be used to tee up the timely and recent headline topics. "Arguing that you don't care about the right to privacy because you have nothing to hide is no different than saying you don't care about free speech because you have nothing to say." "Study after study has show[n] that human behavior changes when we know we're being watched. Under observation, we act less free, which means we effectively *are* less free." "These [spy] programs were never about terrorism: they're about economic spying, social control, and diplomatic manipulation. They're about power." So said Edward Snowden. In Permanent Record, Snowden said: "In the 1990s, the Internet had yet to fall victim to the greatest iniquity in digital history: the move by both government and businesses to link, as intimately as possible, users' online personas to their offline legal identity." From that same Permanent Record source, Snowden stated: "In an authoritarian state, rights derive from the state and are granted to the people. In a free state, rights derive from the people and are granted to the state." Snowden has been hanging his hat in Russia for years after he fled the Obama-Biden era government's reach for his leaks. Some on the left and right believe Snowden is a traitor. But others appreciate that Snowden blew the whistle on the emerging surveillance, security, and police state powers that are vexingly woven into the fabric of American life and that of other nations too. That said, this report isn't about Snowden, as important as some of his observations are. Rather, it is about a report about and from the "Interim Staff Report of the Committee on the Judiciary and the Select Subcommittee on the Weaponization of the Federal Government" issued on 3.7.2023. The select committee interim report of the U.S. House of Representatives "EXECUTIVE SUMMARY" began with this sentence: "Freedom of speech is among the most important rights guaranteed to every American."
Part I of this report will be overview provided by the WND News Center to MHProNews. A few added thoughts will preface what follows because some might mistakenly dismiss this topic as having little or nothing to do with manufactured housing. While the specific subject is Twitter since Elon Musk took control of the firm, at its core, this is a report about a federal agency that is targeting a company for apparently political reasons.
Stop and think of the possible parallels if state/federal agency(ies) targeted you, your business, or your investments.
Picture that targeting occurring a person or company, not for some authentic legal or regulatory purpose, but rather, because the public official(s) held a political view that is different than your own. This is not a left or right issue. It is an American issue. Nor is this presented because the subject includes Elon Musk. The jury, in our editorial view, is still out on how sincere Musk's efforts are. Time may tell.
Yes, free speech is important for our industry and all others operating in the U.S. So that is one level of importance. But as noted, the second level of importance is that if one agency – the Federal Trade Commission (FTC) is taking these steps for purportedly political reasons, then others can too. As one more thought before diving into the WND report, which will be followed in Part II by additional information from the Judiciary and Select Committee report which is also provided herein. That Part II insights must keep in mind that this isn't the first time that a federal agency has been weaponized. It has been occurring, off and on, per various sources for decades. But the weaponization of a federal agency appears to be at a new crescendo in the last few years. Such public agency "weaponization," as some Americans have painfully discovered, have occurred at the state or local levels over the years too.
Part I
HEALTH | MONEY | POLITICS | U.S. | WND NEWS CENTER | WORLD
WND
Report cites FTC for being 'weaponized' against Twitter on Musk's takeover
Made 'more than 350 specific demands … on matters outside of its mandate'
By Bob Unruh Published March 9, 2023 at 10:32am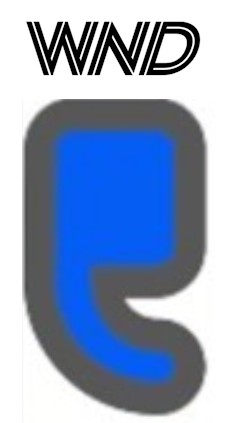 A new federal report has found that the Federal Trade Commission was "weaponized" against Twitter on Elon Musk's takeover, and it made "more than 350 specific demands … on matters outside of the FTC's mandate."
The report, called "The Weaponization of the Federal Trade Commission: An agency's overreach to harass Elon Musk's Twitter," was an interim staff report of the Committee on the Judiciary and the Select Subcommittee on the Weaponization of the Federal Government in the U.S. House.
It follows the active "weaponization" of various federal agencies under Democrat leadership against Christians, parents, conservatives and others across America.
Famously, the FBI and the Department of Justice were weaponized under the Barack Obama administration against then-candidate and later President Donald Trump. They worked with Democrats to fabricate the "Russia collusion" conspiracy theory, which since has been debunked.
Then the Washington Deep State tried to portray parents concerned about their public schools as domestic terrorists.
Now a report from Just the News explains the report "notes various requests for information the agency made of the platform, which the subcommittee asserts occurred without 'logical reason.'"
"Consisting of over a dozen FTC demand letters to Twitter that – in the span of less than three months following Musk's acquisition – make more than 350 specific demands, this information shows how the FTC has been attempting to harass Twitter and pry into the company's decisions on matters outside of the FTC's mandate," the report said.
"The timing, scope, and frequency of the FTC's demands to Twitter suggest a partisan motivation to its action," it continued. "When Musk took action to reorient Twitter around free speech, the FTC regularly followed soon thereafter with a new demand letter."
That issue – Musk's announced intention to restore the concept of free speech to the social media platform – enraged Democrats and triggered socialists and progressives who insisted the government somehow stop him. In fact, they insisted only their approved messaging be allowed.
"In particular, the House lawmakers observed FTC requests for information regarding which journalists engaged with the platform, the creation of Twitter Blue, and nearly all matters related to Musk himself," Just the News reported.
"There is no logical reason, for example, why the FTC needs to know the identities of journalists engaging with Twitter," the subcommittee explained. "There is no logical reason why the FTC, on the basis of user privacy, needs to analyze all of Twitter's personnel decisions. And there is no logical reason why the FTC needs every single internal Twitter communication about Elon Musk."
The report explained, "Freedom of speech is among the most important rights guaranteed to every American."
It noted Musk's acquisition of Twitter "served to revitalize this fundamental freedom in the digital age." But, it said, the FTC "is orchestrating an aggressive campaign to harass Twitter and deluge it with demands about its personnel decisions… every internal communication relating to Elon Musk, and even Twitter's interactions with journalists."
It said, "These demands have no basis in the FTC's statutory mission and appear to be the result of partisan pressure to target Twitter and silence Musk." ##
Part II Additional Information with More MHProNews Analysis and Commentary in Brief
It has been said that the Second Amendment exists to support the First Amendment and the others found in the Constitution's Bill of Rights. Every aspect of the federal Constitution and Bill of Rights (the first 10 amendments) are important to the functioning of our Republic and the rights of each person, regardless of ethnic background, creed, gender or other natural groups.
Some talk show and other pundits have expressed the notion that there is a Sovietization of America that is taking place. If so, its no surprise. Power corrupts and the greater the power, the greater the corruption often tends to be.  The very things that caused the founders to rebel against England are now found in greater measure in the U.S.A. today than when the muskets were loaded or when the tea was tossed into Boston Harbor.
Per the Select Committee's executive summary: "The timing, scope, and frequency of the FTC's demands to Twitter suggest a partisan motivation to its action."
Quoting the report linked here: "The Committee does not dispute that protecting user privacy and mitigating information security risks are important duties. Because of its consent decree with Twitter, the FTC has the authority to monitor how Twitter is protecting users' private information, such as their phone numbers and email addresses.  But the FTC is currently imposing some demands on Twitter that have no rational basis in user privacy. There is no logical reason, for example, why the FTC needs to know the identities of journalists engaging with Twitter. There is no logical reason why the FTC, on the basis of user privacy, needs to analyze all of Twitter's personnel decisions. And there is no logical reason why the FTC needs every single internal Twitter communication about Elon Musk. The strong inference from these facts is that Twitter's rediscovered focus on free speech is being met with politically motivated attempts to thwart Elon Musk's goals."
Substitute you or your company's top person's name for Elon Musk. Imagine constitutionally protected rights being ignored by a federal agency.
The full interim report is linked here.
The FTC should be probing antitrust and other possible violations of the free marketplace which are part of its mandate: "To prevent business practices that are anticompetitive or deceptive or unfair to consumers; to enhance informed consumer choice and public understanding of the competitive process; and to accomplish this without unduly burdening legitimate business activity." Neither the FTC, nor any other governmental agency, should be tipping the scales in favor any political party.
This is one reason why MHProNews editorially believes that it may take state level antitrust action to begin to restore the market, because federal agencies are widely accused of being corrupted.
As the quote from Snowden above noted: "These [spy] programs were never about terrorism: they're about economic spying, social control, and diplomatic manipulation. They're about power." The weaponization of any agency is also about power. Is it any wonder that the Job Creators Network (JCN) recently said that there is a war against small businesses? If the FTC is willing to go after the corporate interests of one of the richest men on planet earth for apparently political reasons, how much more likely are they able to put their thumbs on the scales of favored vs. disfavored businesses? See the related reports to learn more. ##
Unpacking MH Attorney Kurt Kelley's 'Predictability in Law is the Key to a Prosperous Republic.' Is USA Democracy or Republic? Why it Matters to Businesses, Pros, Consumers, or any American
Historian Herland Reveals Plot: 'Employ Trickery, Deceit, Law-Breaking, Withhold-Conceal Truth, We Must Write Sowing Masses with Hate, Revulsion, Scorn Towards Enemies,' plus MHVille Markets Update
'Small Businesses are Victims' Job Creators Network (JCN) American Small Business Prosperity Plan-Tax, Reg, Change Supports Job Creating Small Businesses-Action; plus MHVille Markets Update
Chinese-USA Military Tensions and Manufactured Housing, Other Industry Supply Chains in China, Military Chief's Warning May Provoke MHVille Changes; plus Manufactured Home Industry Stocks Update
'Oh, Donald [Trump], What Are We Going to Do With You?' Jim Darlington Op-Ed on Deep State, Pros and Cons of 'Wild Man vs Monk' Explored; plus MHVille Market Updates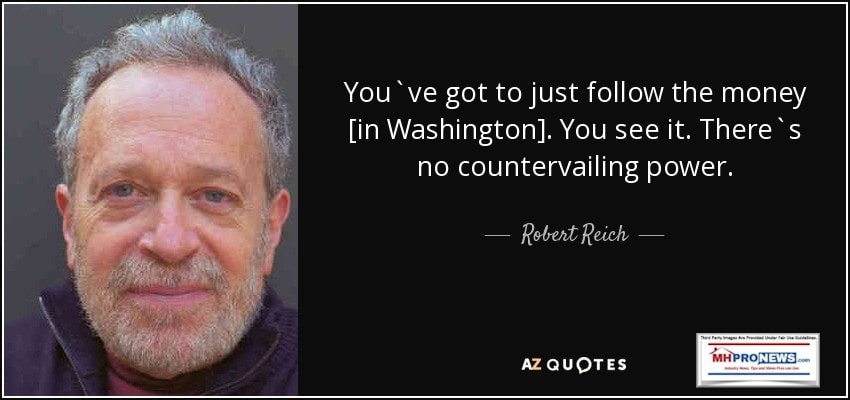 'U.S. Should Break Up Monopolies' Democrat Robert Reich Guardian Plan Would Hit Clayton Homes, Skyline Champion, and Cavco Industries with Costly Antitrust Lawsuit – Statements, Facts, Analysis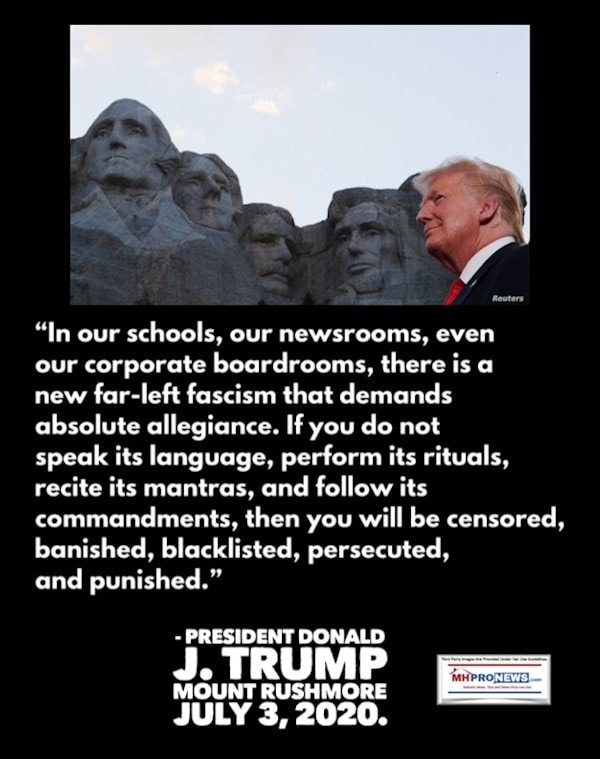 President Bill Clinton-Curing What's Wrong by What's Right in America, Coalition Building, Wildly Potent Quotable Quotes, Profitable Liberty Lessons-Gonzo Journalism; plus MHVille Markets Updates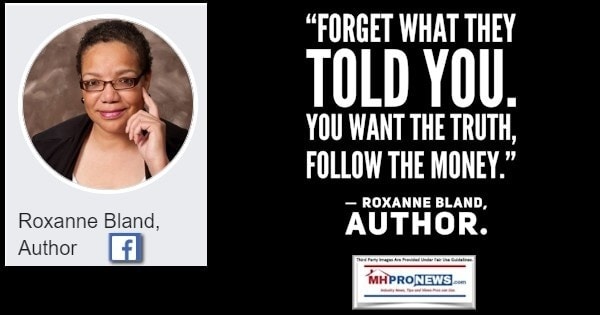 Part III. Daily Business News on MHProNews Markets Segment
The modifications of our prior Daily Business News on MHProNews format of the recap of yesterday evening's market report are provided below. It still includes our signature left (CNN Business) and right (Newsmax) 'market moving' headlines. The macro market moves graphics will provide context and comparisons for those invested in or tracking manufactured housing connected equities.
In minutes a day readers can get a good sense of significant or major events while keeping up with the trends that are impacting manufactured housing connected investing.
Reminder: several of the graphics on MHProNews can be opened into a larger size. For instance: click the image and follow the prompts in your browser or device to OPEN In a New Window. Then, in several browsers/devices you can click the image and increase the size. Use the 'x out' (close window) escape or back key to return.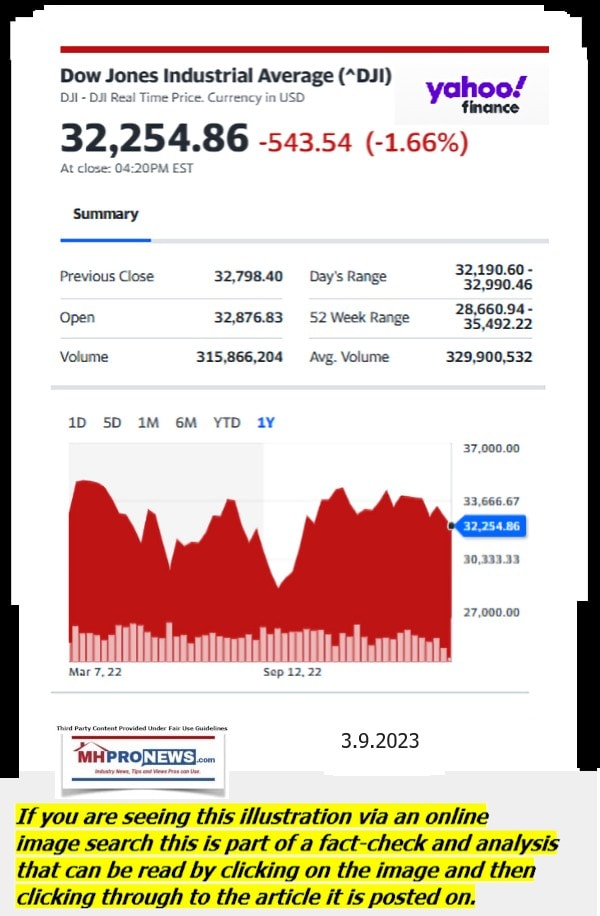 Headlines from left-of-center CNN Business – from the evening of 3.9.2023 
Markets sink
Traders work on the floor of the New York Stock Exchange during morning trading on February 22, 2023 in New York City.
The Dow plunged nearly 500 points in a sell-off led by some of the biggest banks in the US
Ex-Goldman banker sentenced to 10 years prison in 1MDB corruption case
LIVE UPDATES
Senate hearing on the Norfolk Southern train derailment in Ohio
Fox CEO Lachlan Murdoch dismisses $1.6 billion defamation case revelations as 'noise'
Russia could weaponize metal exports next, Citi warns
Now even the 'smart money' traders are using Reddit for stock tips
Mortgage rates rise for the fifth-straight week
Lithium-ion battery fires are happening more often. Here's how to prevent them
Europe's defense industry is booming as governments stand by Ukraine
GM employees are 'strongly encouraged' to consider its voluntary separation program
White House calls Tucker Carlson 'shameful' in extraordinary rebuke
All this good economic news might actually be bad news for average Americans
The cost of food is down, but grocery bills are still up. Here's why
February jobs preview: What to expect after January's blowout report
Federal safety regulator probing fatal Tesla crash
Europe joins the US in its chip war with China
Russia's biggest bank suffers 78% collapse in profit as sanctions bite
Credit Suisse delays annual report after 'late call' from the SEC
JPMorgan Chase sues former executive Jes Staley over Jeffrey Epstein relationship
Japanese police arrest 3 for taking part in 'sushi terrorism' pranks
Meta's Instagram back up after brief global outage
'People are shocked and disgusted': Fox News staffers say they are in the dark amid election lies scandal
A takeover battle for the future of K-pop is heating up
Dutch to restrict semiconductor tech exports to China, joining US effort
Notice: the graphic below can be expanded to a larger size.
See the instructions below the graphic below or click the image and follow the prompts.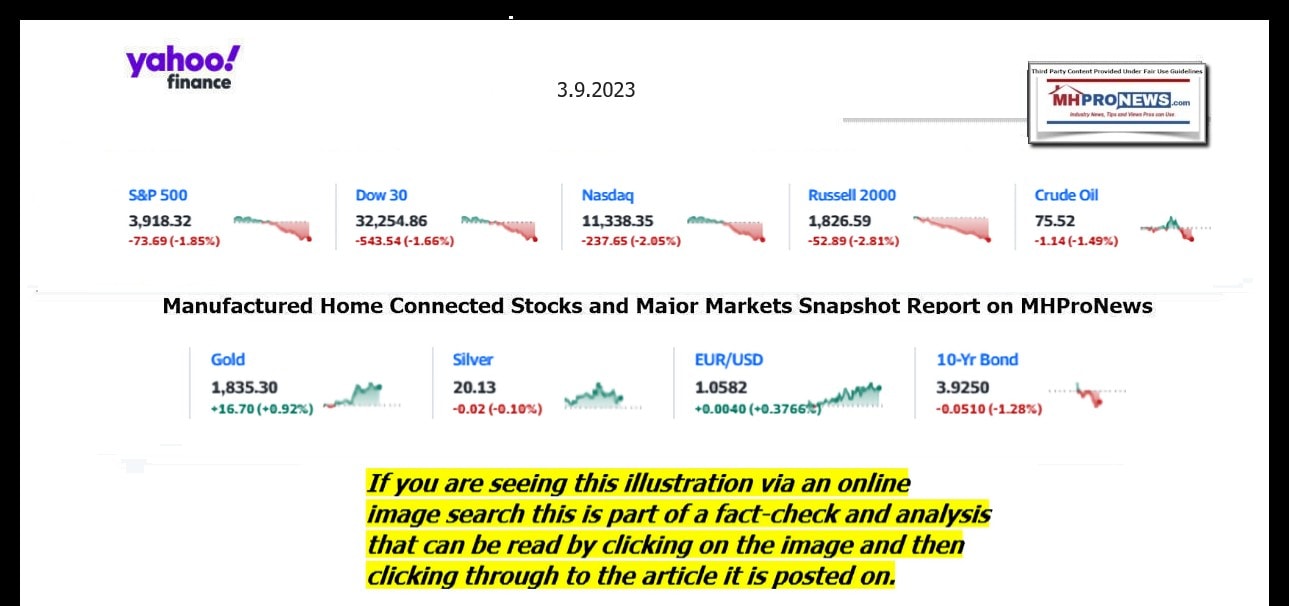 Headlines from right-of-center Newsmax 3.9.2023
GOP to Reject Biden Budget With $2.9T in Deficit Cuts, Tax Hikes

House Speaker Kevin McCarthy, R-Calif., says the president's proposed deficit reduction was inadequate: "It just seems like it's going to create the biggest government in history. I don't think that's what we need at this time." [Full Story]
Good: DirecTV Must Answer for Censorship
Jackson: Dump DirecTV Over Censorship | video
Tiffany: Hoping for Hearings on DirectTV | video
Cornyn: DirecTV Needs 'Diversity of Information' | video
Budd: 'Phones Ringing Off Hook' on DirecTV
AG: Allow Free Speech, Despite DirecTV
Waltz: DirecTV 'Hearings in the Works' | video
Kiley: 'Disturbed' by DirecTV Removal | video
Self: DirecTV Must Give Reasons | video
Ruddy at CPAC: Newsmax 'Critical' for America's Future
More Stories on AT&T DirecTV Censorship
More DirecTV Censors Newsmax
Newsmax TV
Fallon: Cartels Imperil US
Mast: Sniper Couldn't Get Orders to Shoot
LaHood: 'Fauci Has a Lot of Explaining to Do' | video
Self: Who Gave Orders on Afghan Withdrawal? | video
Tiffany: Bill Can Keep US From WHO Accord
Gordon Chang: Put US Military on High Alert Over China | video
Palin: Canadians Deserve Better Than Trudeau | video
Cornyn: WH Not Prioritizing Biggest Threats | video
Gaines: Women's Sports Trailblazers in Trans Reversal | video
Apology Letter Found after US Citizens Killed in Mexico
A letter claiming to be from the Mexican drug cartel blamed for abducting four Americans and killing two of them condemned the violence and said the gang turned over to authorities its own members who were responsible…. [Full Story]
US Household Wealth Rebounds 2% to $147.7T
Rising stock market prices pumped wealth back into Americans' pockets [Full Story]
Pentagon Boss in Israel: US 'Disturbed' by Settler Violence
Pentagon chief Lloyd Austin, on a visit to Israel, expressed concerns [Full Story]
6 Killed in Russian Missile Barrage on Ukraine
Russia unleashed a new wave of air strikes across Ukraine on [Full Story]
Related
NATO Chief Warns Bakhmut May Fall in Coming Days
McCarthy Appears to Reject Zelenskyy Invite to Ukraine
Germany: Nord Stream Attacks May Be 'False Flag' to Smear Ukraine
Ex-Biden Aide Agrees to House Interview on Classified Docs
A former executive assistant to Joe Biden has agreed to sit for an [Full Story]
US Lacks 'Urgency' as China Readies for War
As a top Chinese official warns that Beijing is gearing up for war [Full Story] | Platinum Article
Dominion CEO Didn't Answer Fox Invite
The chief executive officer of Dominion Voting Systems was invited by [Full Story]
Biden, Trump Probes Lead to Bipartisan Bills
Members of the House Oversight Committee are trying a bipartisan [Full Story]
Trump Praises Horowitz's 'Final Battle' as 'Great'
Former President Donald Trump is praising author David Horowitz's [Full Story]
McConnell Stays in Hospital With Concussion
Senate Republican leader Mitch McConnell was absent from the Senate [Full Story]
Report: China Stole US Technology to Build High-Tech Fighter Jets
China has been building high-tech fighter jets for more than a [Full Story]
Slave Laws Inform Judge's Embryo Ruling
Frozen human embryos can legally be considered property, or [Full Story]
Private Military Jobs: Seniors Are In Demand
21-Year Age Rule on Gun Buys Upheld
A U.S. appeals court on Thursday upheld a Florida law barring people [Full Story]
Buffett's Berkshire Expands Occidental Stake to 22.2%
Warren Buffett's Berkshire Hathaway Inc. has resumed its purchases of [Full Story]
Depression Increases Risk for Stroke
In yet another example of the mind-body connection, people with [Full Story]
How to Prepare for Daylight Saving Time
Twice a year people across 70 countries change their clocks. In the [Full Story]
Goldman: Higher Rates Could Spur Stock Sell-Off
A more aggressive Federal Reserve stand on interest rates could cause [Full Story]
Ken Griffin Calls Fed Hikes 'Surgery With a Dull Knife'
Citadel CEO Ken Griffin said the Federal Reserve's rate hikes are [Full Story]
Elon Musk Building His Own Texas Town
Elon Musk is building his own Texas town 35 miles outside Austin [Full Story]
Senate Confirm Biden Pick for IRS Commissioner
The Senate on Wednesday confirmed Danny Werfel as commissioner of the [Full Story]
Gallup Poll: US Split on Whether Pandemic Is Over
Forty-nine percent of Americans say the COVID-19 pandemic is over in [Full Story]
Plant-Based Diet Linked to Slower Brain Aging
Elderly adults who eat plenty of leafy green vegetables, fish and [Full Story]
Jaded With Education, More Americans Skip College
Undergraduate college enrollment in the U.S. dropped 8% from 2019 to [Full Story]
Visa, Mastercard Pause Categorizing Gun-shop Sales
Payment processors Visa Inc. and Mastercard have paused implementing [Full Story]
Jill Biden Hosts as Women's Award Goes to Trans Politician
First Lady Jill Biden on Wednesday hosted the International Women of [Full Story]
Bing Hits 100M Daily Active Users After AI Launch
Microsoft announced this week that its search engine Bing surpassed [Full Story]
Nikki Haley Calls for Upping Retirement Age
Nikki Haley, making her rounds as a Republican presidential [Full Story]
Michigan Moves Left on Guns, LGBTQ, Unions
Exercising their new political power after taking full control of the [Full Story]
$2B Powerball Winner Buys Hollywood Hills Mansion
Edwin Castro, the $2.04 billion Powerball lottery winner, has [Full Story]
House Panel Passes Parental, Trans Sports Bills
Republican lawmakers on the House Education and the Workforce [Full Story]
New York Mayor Rips VP Harris Over Migrant Crisis
New York City Mayor Eric Adams seemed to criticize President Joe [Full Story]
Private Military Jobs: Seniors Are In Demand
Finance
US Household Wealth Rebounds 2% to $147.7T
Rising stock market prices pumped wealth back into Americans' pockets at the end of last year, but declining property values, slowed credit growth, and a drop in corporate profits may show the influence of Federal Reserve rate hikes beginning to take hold…. [Full Story]
OpenAI to Enable More Customization
Wall Street Gains on Jobless Claim Increase
Former Shell CEO's Pay Jumped 53% in 2022
Crypto Stocks Drop on Silvergate Shutting Down
More Finance
Health
Study: Keto Diet Doubles Heart Risks
A new study showed that eat a ketogenic diet may double your risk for heart disease. A low-carb, high-fat "keto-like" diet is linked to higher levels of "bad" cholesterol and may double the risk for cardiovascular events, such as blocked arteries, heart attacks and…… [Full Story]
FDA: Mammography Centers Must Provide Breast Density Results
Visiting the Dentist Could Stave Off Arthritis
How to Navigate the Albuterol Shortage
Women More Likely to Die After Heart Bypass
Notice: the graphic below can be expanded to a larger size.
See the instructions below the graphic below or click the image and follow the prompts.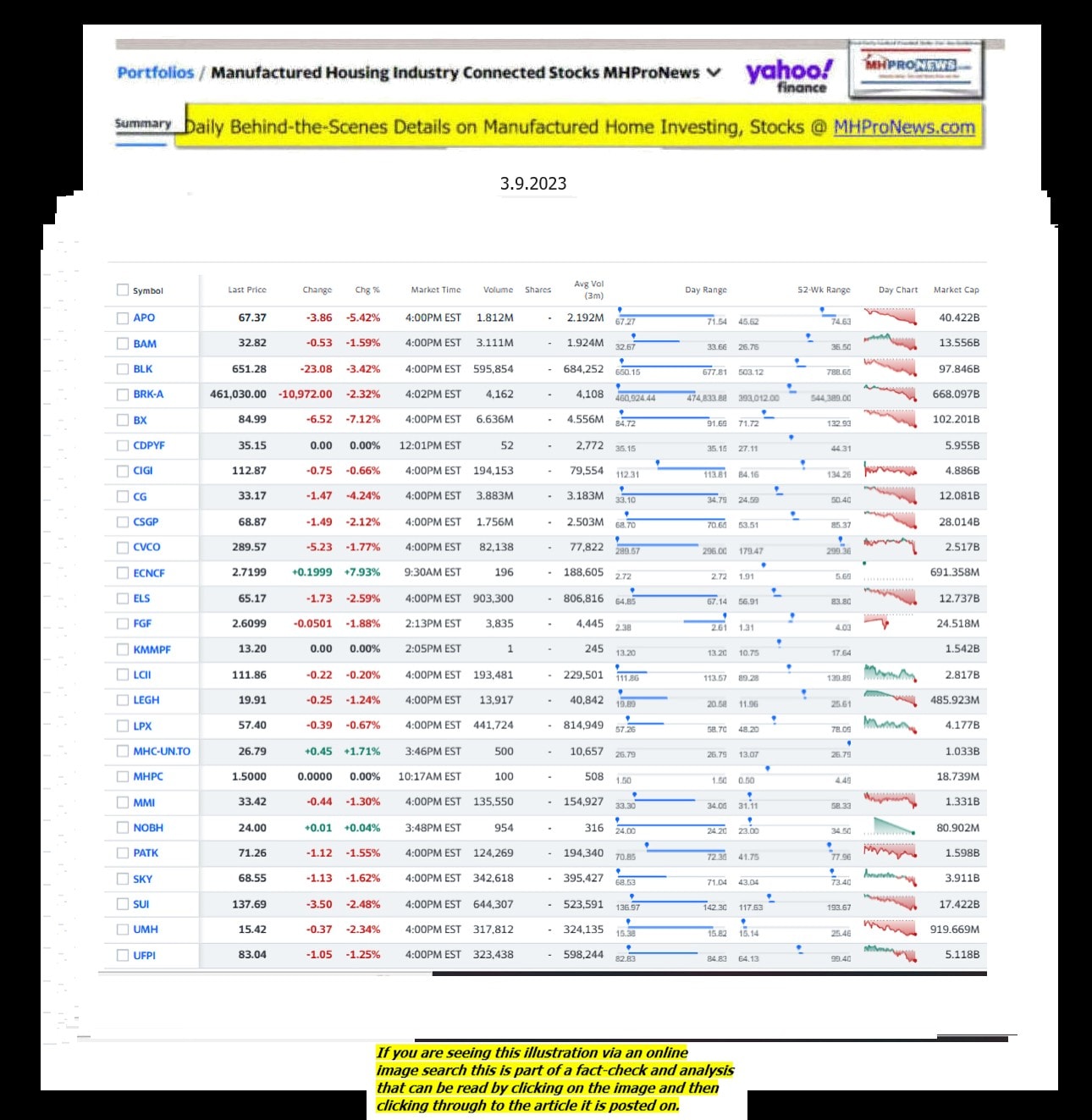 2022 was a tough year for many stocks. Unfortunately, that pattern held true for manufactured home industry (MHVille) connected stocks too.
See the facts, linked below.
'Stomach Churning Year' CNN-Wall Street 'Forget 2022' Down Year – Major Equities Data Compared to Manufactured Housing Stocks, Manufactured Home Community REITs, Performance for Year by Company
====================================
Updated
NOTE 1: The 3rd chart above of manufactured housing connected equities includes the Canadian stock, ECN, which purchased Triad Financial Services, a manufactured home industry finance lender.
NOTE 2: Drew changed its name and trading symbol at the end of 2016 to Lippert (LCII).
NOTE 3: Deer Valley was largely taken private, say company insiders in a message to MHProNews on 12.15.2020, but there are still some outstanding shares of the stock from the days when it was a publicly traded firm.  Thus, there is still periodic activity on DVLY.
Note 4: some recent or related reports to the REITs, stocks, and other equities named above follow in the reports linked below.
Sun Communities – 'Development in Our DNA,' ESG Stance, Q4 2022 Year End Results Earnings Call & PR – Facts, Insights Beyond PR and Official SUI Statements; plus MHVille REITs, Stocks Update
'Undervalued' Cavco Industries Touts Q Result$ 'Dire Need for Housing' 'January Traffic Up'- Rev Up 16%-Sales, Earnings, Mgmt Call Data–Analysis Beyond CVCO Statements; plus MHVille Stocks Update
'Killing's as Easy as Breathing' 'Bad Guys Know More Games' Warren Buffett Annual Berkshire Hathaway Letter, Clayton Homes, 21st, VMF-Manufactured Home Loans-Compelling MHVille Expert Views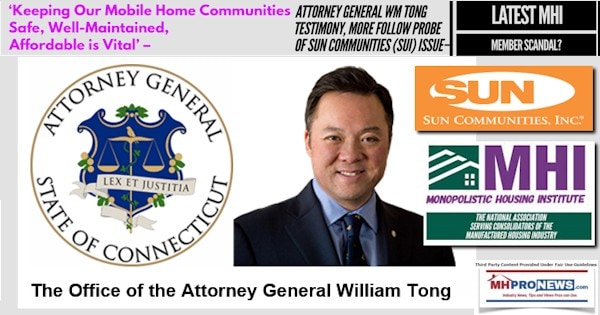 Nobility Homes, Inc. Sales and Earnings for its Fiscal Year 2022 Report, Result$ Best Inflation – Net After Taxes Up 34%, More Fact$; DeSantis ESG and NOBH; plus MHVille Stocks, Market Updates
'Manufactured Housing in the News,' Unpacking UMH CEO Sam Landy Op-Ed' It's Time for Bi-Partisanship on Affordable Manufactured Housing Homeownership' in HousingWire; plus MHMarkets Updates
Manufactured Housing Properties-Results for Three and Nine Months Ending September 30.2022–Exploring 'Mobile Home Park' Manufactured Home Community Investing; plus MHVille REITs, Stocks Update
'Changes Will Benefit Customers,' Boost Sales-Legacy Homes CEO Duncan Bates – LEGH 'Delivered 22.5% Return on Equity in 1 Yr' – Corp Q3 2022 Insights, Analysis; plus MHVille REITs, Stocks Update  
CEO Mark Yost, Skyline Champion Insiders SELL Million$ Value SKY Stock, Home Sales Drop-4th Q 2022 (3QFiscal2023), Official Result$-Facts, Analysis, Info Beyond PR; plus MHVille Stocks Update
Triad Financial Services Q2-2022 FINANCIAL RESULTS, per ECN Capital – Several Bright Spots in Manufactured Home Market Highlighted, Including Communities, Retail, Land-Home, Floor; MHStocks Update
BlackRock Document Exposes Central Banks like Federal Reserve on Recession; Manufactured Home Producer Cavco Industries 2022 Year End Results (CVCOQ3.23) Facts+Analysis; plus MHVille Stocks Update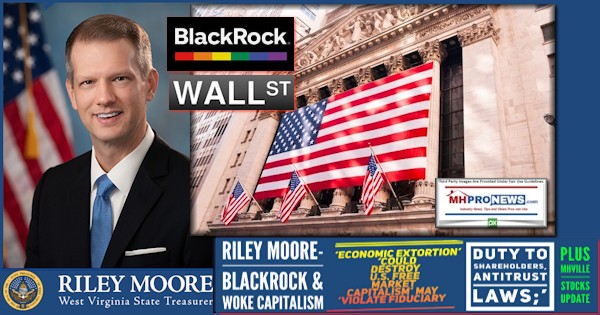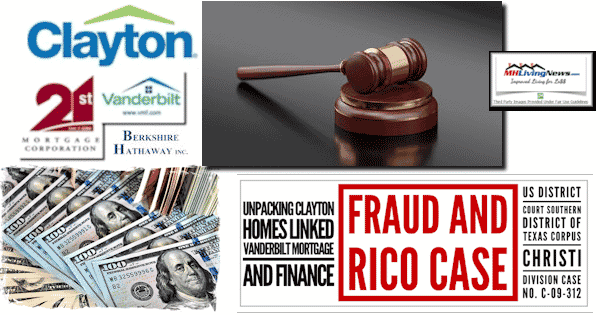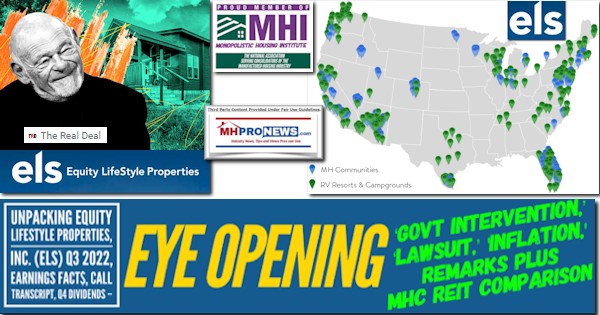 Manufactured Home Communities (a.k.a. 'Mobile Home Parks' – SIC) – Exploring UMH Properties; Fellow Manufactured Housing Institute Member Yes! Communities Suits and Settlements; plus MH Markets Updates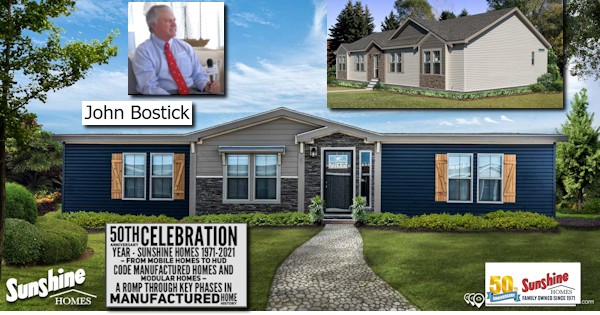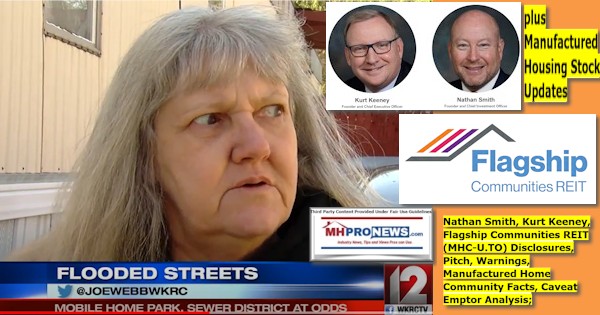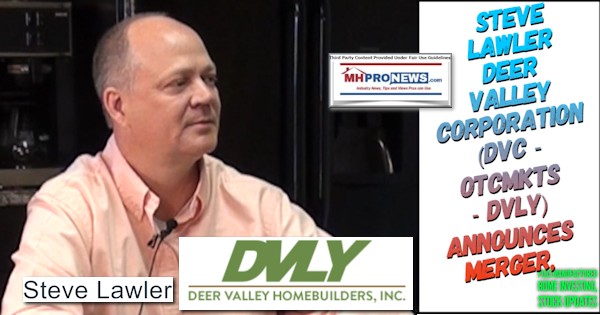 2023 …Berkshire Hathaway is the parent company to Clayton Homes, 21st Mortgage, Vanderbilt Mortgage and other factory-built housing industry suppliers.
· LCI Industries, Patrick, UFPI, and LP each are suppliers to the manufactured housing industry, among others.
· AMG, CG, and TAVFX have investments in manufactured housing related businesses. For insights from third-parties and clients about our publisher, click here.
Disclosure. MHProNews holds no positions in the stocks in this report.
· For expert manufactured housing business development or other professional services, click here.
· To sign up in seconds for our industry leading emailed headline news updates, click here.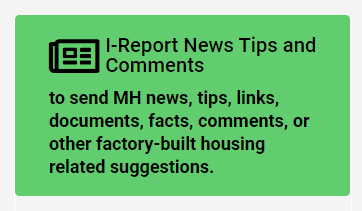 That's a wrap on this installment of "News Through the Lens of Manufactured Homes and Factory-Built Housing" © where "We Provide, You Decide." © (Affordable housing, manufactured homes, stock, investing, data, metrics, reports, fact-checks, analysis, and commentary. Third-party images or content are provided under fair use guidelines for media.) (See Related Reports, further below. Text/image boxes often are hot-linked to other reports that can be access by clicking on them.)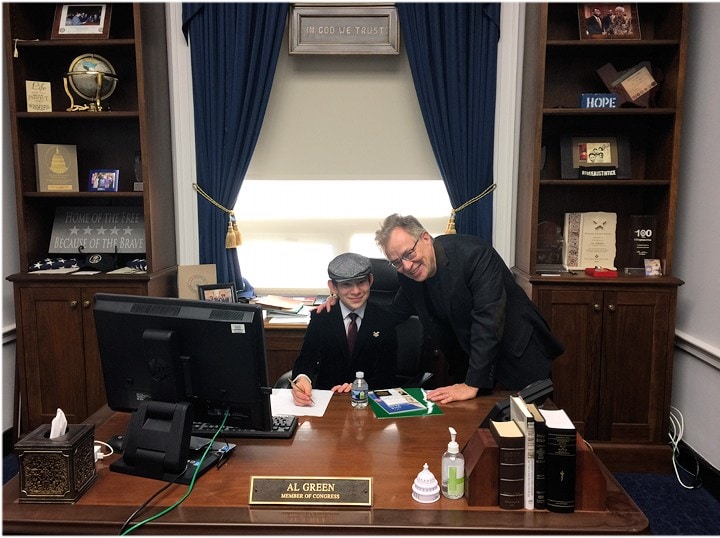 By L.A. "Tony" Kovach – for MHProNews.
Tony earned a journalism scholarship along with numerous awards in history. There have been several awards and honors and also recognition in manufactured housing. For example, he earned the prestigious Lottinville Award in history from the University of Oklahoma, where he studied history and business management. He's a managing member and co-founder of LifeStyle Factory Homes, LLC, the parent company to MHProNews, and MHLivingNews.com. This article reflects the LLC's and/or the writer's position and may or may not reflect the views of sponsors or supporters.
Call for Congressional Oversight Hearings of Manufactured Home Industry Regulators Highlighted by Manufactured Housing Association for Regulatory Reform (MHARR); plus MHVille Markets Update
Official HUD Manufactured Housing Production Facts for Dec 2022 plus 2022 Year End Totals Explored by Manufactured Housing Association for Regulatory Reform (MHARR)-"Millions" Needed – Analysis
Facts You Didn't Know – Martin Luther King Jr – Videos, Insightful Quotes, Surprising Revelations, Videos, Reports, and Illustrations in Champion for Human Rights Including Affordable Housing
'Global Disinformation Index' Warren Buffett Ally Bill Gates' Microsoft Org Charged-Cutting Revenue to Conservative Views via Xandr, GDI; plus Sunday MHVille Headlines Recap
#1 Texas' Manufactured Housing Builders Survey Says They are 'Ready for a Rebound' But Data Point in Question, DOE MH Energy Rule Too – Facts, Analysis; plus, MHVille Stocks, Markets Update
Clayton-Next Step Off-Site Built 'White Paper'-Manufactured Homes, ThinkND 'Magic of the Mind-Everyday Illusion, Misdirection, Deception' MHI Members' Claims Analyzed; plus MHVille Markets Update
After Admitted Failure, Manufactured Housing Institute Doubles Down on CrossMods® in AP Terminology Doc Acquired by MHProNews–Are MHI Leaders Sabotaging MHVille Independents? Plus MHStocks Update
Concessions by Speaker Kevin McCarthy in House Speaker's Battle Called 'Most Significant Win for Conservatives in a Decade' By Federalist's Emily Jashinsky Report; plus MHVille Stocks Updates