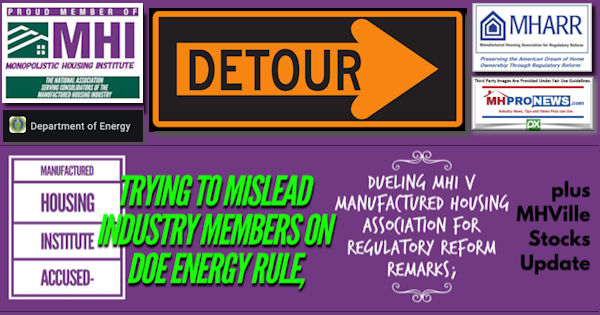 The Manufactured Housing Institute (MHI) website contains this new "MHI Action Center" article and request that industry professionals send the email as a comment below. The Manufactured Housing Association for Regulatory Reform (MHARR) is taking a very different stance than MHI. MHARR says that mere delay of the costly and harmful DOE energy rule is not enough. The goal should be to 'kill' the DOE effort entirely and send the federal agency back to square one for failing to comply with the law.  Both MHI's statement and that of MHARR will follow in "We Provide, You Decide" © MHProNews fashion.
Part I below are statements and items from the MHI website.
Part II below is from the MHARR media release dated 3.28.2023.
Part III of today's report is additional information with more MHProNews Analysis and Commentary.
Part IV of this article is the pivot to the Daily Business News on MHProNews report on manufactured housing industry connected stocks, equities, REITs, and related market report.
Part I. From MHI's Website on the DOE Energy Rule under the caption: "Join Our Efforts to Delay the Manufactured Housing Energy Efficiency Standards Compliance Date" [Note: Providing this information should not be construed as an endorsement of either MHI nor their suggested 'action.' See Part III].
Per MHI is the following.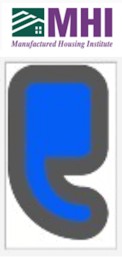 The Department of Energy (DOE) has published a proposed rulemaking to amend the compliance date for its manufactured housing energy standards to allow the Department additional time to establish enforcement procedures that provide clarity for manufacturers and other stakeholders. Currently, home manufacturers must comply with these standards by May 31, 2023.
It is critical that DOE extends the compliance date for the manufactured housing energy efficiency standards until after the Department's future enforcement procedures are created and take effect. MHI strongly recommends DOE take this action as without a clear understanding of how the Department intends to enforce these manufactured housing energy standards or how the standards will be evaluated for compliance, it is impossible for the industry to know whether or not its compliance efforts will be found satisfactory to DOE. DOE's enforcement procedures should be created through robust consultation with the industry to apply the energy efficiency standards to the realities of manufactured home construction. The industry needs time to understand DOE's enforcement procedures and prepare their operations to ensure compliance with the energy standards.
This proposed rulemaking comes on the heels of MHI's lawsuit against the DOE and its multi-pronged advocacy strategy to address the problems posed by the rule. MHI is in favor of the standards proposed by the Manufactured Housing Consensus Committee (MHCC), which are currently under consideration by HUD. HUD is expected to issue a notice of proposed rulemaking on its energy standards sometime in June 2023. MHI is also pursuing a legislative solution to make HUD (with the collaboration of the MHCC) the primary regulator for manufactured housing energy standards.
It is critical that DOE hear from all sectors of the manufactured housing industry about the urgent need to delay the manufactured housing energy efficiency standards compliance date. Please join MHI's efforts and tell DOE that this action will give the industry clarity on how best to comply with the standards and what to expect from DOE's enforcement of such standards. ##
Next to the statement above is an MHI email. It suggests that industry professionals should add their name, cell, and contact information and then send these comments in response to the DOE request for comment. [Note: Providing this information should not be construed as an endorsement of either MHI nor their suggested 'action.' See Part III for more details].
Regulations.gov Document – EERE-2009-BT-BC-0021-2003 (+)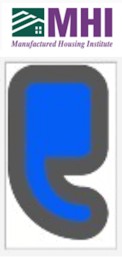 Subject: Manufactured Housing Energy Efficiency Standards Compliance Date Must Be Postponed
MHI Suggested Message Body:
I am writing to share my comments in support of the Department of Energy's proposal to postpone the compliance date for its new manufactured housing energy efficiency standards. As a professional in the manufactured housing industry, it is critical that DOE postpones the implementation date of the manufactured housing energy efficiency standards until after the Department completes work on establishing compliance and enforcement procedures and those procedures actually take effect.
Without a clear understanding of how DOE will enforce these manufactured housing energy efficiency standards or how the standards will be evaluated for compliance, it is virtually impossible for the industry to know whether or not its compliance efforts will be found satisfactory. To address this uncertainty, it is imperative that DOE delay the compliance date and then engage in rulemaking for test procedures, compliance, and enforcement before the DOE energy standards are implemented. Second, the industry must be given a sufficient amount of time to respond to the DOE's proposed rulemaking about enforcement and compliance with their feedback and concerns. Finally, DOE must seriously consider the recommendations provided by the industry and address these concerns in its final rule to ensure that what the Department proposes is feasible and will support the continued production of affordable manufactured homes.
While I support and commend the DOE's decision to amend the compliance date to allow more time to establish enforcement procedures that were not included in the final rule, this action does not address the underlying concerns of the industry regarding these manufactured housing energy efficiency standards. The standards did not take into consideration current construction methods and transportation requirements for manufactured homes. Additionally, they were developed based on site-based construction standards and applied to a performance-based national code. As the nation's only form of unsubsidized affordable housing, the costs associated with the DOE's energy standards will increase the costs of manufactured homes, at a time when affordable housing is in high demand, and deprive many low-income and minority homebuyers the dream of homeownership.
The industry needs time to understand DOE's enforcement procedures and prepare their operations to ensure compliance with the energy standards. For these reasons, I strongly urge DOE to amend the compliance date for the manufactured housing energy efficiency standards until after the Department's future enforcement procedures take effect.
Thank you. " ##
Part II. Manufactured Housing Association for Regulatory Reform (MHARR) statement to industry members which was part of mainstream news release on 3.28.2023.  Note: This will be followed in Part III by the MHProNews Analysis and Commentary.

DOE Delays Energy Rule – Manufactured Home Industry Must Now Demand Total Revocation of Destructive Regulation
MARCH 28, 2023
TO:                 MHARR MANUFACTURERS
                        MHARR TECHNICAL REVIEW GROUP (TRG)
                        MHARR STATE AFFILIATES
FROM:           MHARR
RE:                 DOE DELAYS ENERGY RULE – INDUSTRY MUST NOW
                        DEMAND TOTAL REVOCATION OF  DESTRUCTIVE REGULATION              
The U.S. Department of Energy (DOE) has announced that its discriminatory and destructive "energy conservation" standards for HUD Code manufactured homes, slated to go into effect on May 31, 2023, will be delayed to an indefinite date in the future pending the development of testing, enforcement, and regulatory compliance procedures (see, Federal Register notice attached).
This desperation move by DOE should not –and must not – result in the industry backing down on its pressure to strike down the DOE energy standards and any related enforcement mechanism in their entirety and to send DOE back to the drawing board on this entire matter, with proper input, consultation and coordination with both HUD and the Manufactured Housing Consensus Committee (MHCC) as required by applicable law.
The delay in the effective date of the energy standards stemming from a corrupted DOE "negotiated rulemaking" process initiated in 2015, effectively concedes the validity of MHARR's longstanding assertion that DOE's 2022 final standards could not become effective without a testing, enforcement and compliance mechanism, and that DOE's final rule is fatally defective because the costs associated with such regulatory compliance – an essential component of any rule — were not included in DOE's supposed cost-benefit analysis.                                  
The industry's objective, accordingly – and the objective of the pending litigation brought by the Manufactured Housing Institute (MHI) – cannot be the mere delay of an illegitimate and destructive rule that would ultimately devastate the manufactured housing market. Rather, the objective should – and must be – the total invalidation and rejection of the rule, either by DOE itself or pursuant to a court order after full litigation on the merits. MHARR, had it been a party to that litigation (notwithstanding the broad and liberal use of MHARR arguments and theories in that case), would have insisted on the final and total invalidation of the 2022 DOE final rule as the ultimate objective of that court action.
Given this situation, MHARR will continue to vigorously monitor the pending litigation and will also file comments in the DOE implementation delay docket calling for the repeal of the 2022 final DOE rule in its entirety and for DOE to go "back to the drawing board" on manufactured housing energy standards in full and proper consultation with HUD and the MHCC, in full compliance with its enabling law. Comments in the delay docket are due by April 24, 2023. MHARR will file its comments soon and will make those comments available for reference by industry members in advance of the comment deadline. MHARR, as always, encourages industry members to file their own written comments.
cc: Other Interested HUD Code Manufacturers, Retailers, Communities and State Associations
Manufactured Housing Association for Regulatory Reform (MHARR)
1331 Pennsylvania Ave N.W., Suite 512
Washington D.C. 20004
Phone: 202/783-4087
Fax: 202/783-4075
Email: MHARR@MHARRPUBLICATIONS.COM
Website: https://ManufacturedHousingAssociationRegulatoryReform.org
Part III. Additional Information with More MHProNews Analysis and Commentary
The evidence and common sense reflect the following. MHI has an unfortunate history in the 21st century, and on a key occasion in the 1990s too, of snatching defeat from the jaws of victory.  
While MHI arguably filed their lawsuit 'later' than they should have, it has nevertheless resulted in a potentially useful pause by the DOE. That pause is arguably because MHI belatedly followed the plan that MHARR advanced in August of 2022, but MHI did so without giving MHARR any credit for that plan.
Crow Time? Manufactured Housing Institute (MHI), Texas Manufactured Housing Association (TMHA) File Suit v DOE's MH Energy Rule Regs, Case No. 23-cv-00174 – Docs, MHARR Factor, Analysis
MHI Owes the Manufactured Home Industry an Explanation and a Lawsuit – the Need to Stop Destructive Energy Regulations of Manufactured Housing
"Federated States Newsletter" Uncovers Manufactured Housing Institute Behavior and Lack of Effectiveness at Their Own Claimed Advocacy – MHI's Own Words, 3rd Party Facts, Plus Expert Commentary
Touting Public Officials Praising Manufactured Homes, Manufactured Housing Institute Ironically Urges 'Take Action to Support Cost-Effective MH Energy Efficiency Requirements' – Facts & Analysis
The article linked above is clear evidence, in MHI's own words, of their effort to get DOE to change the energy standards rather than kill them entirely. Some 9 months ago, MHProNews exclusively posted this still relevant article below. The linked report laid bare what has been called the 'sordid history' of MHI cooperating with DOE to get this rule passed, at times, purportedly without telling their numbers of their own members what the Arlington, VA based MHI was doing. The history of MHI's steps on the DOE rule is laid out by a former MHI VP in the still-must read report below.
Manufactured Housing Institute Leaders-Lawyers Asked About Explosive Allegations by Nonprofit Veteran on High Profile MH Industry Threat; Exclusive Q&A Claims Downturn Less Than 1 Year Away if MHI Fails
While MHI is urging their readers to merely delay, which when the facts linked and known is an apparently mind-numbingly duplicitous and harmful strategy for independents, MHARR and MHProNews reported on 10.2.2022 that HUD was already working then to get the DOE standards put into place. Meaning, if MHI's 'request' is heeded, the harmful and costly DOE energy rule will still get implemented, only. Later.
MHI's leaders simply can't be this incompetent. A careful look at the known facts and history reveals that MHI has for years worked against the interests of manufactured housing industry independent producers, which in turn also harms retailers, communities, and consumers who would be stuck with higher costs for the same sized home. Hundreds of thousands, perhaps millions, of potential consumers would be 'priced out,' per the National Association of Home Builders (NAHB) analysis.
It should be obvious even to MHI 'educated' professional that with a 'climate change' Democrat in the White House, and a 'green new deal' agenda mandate in place across the federal government, that the manufactured housing industry can't rely on HUD any more than it can rely on the DOE for common sense support when it comes to the manufactured housing energy rule.
Washington D.C. Updates on DOE 'Energy Assault' HUD is 'Already Moving' on DOE Standards MH Financing MHARR White Paper 'Validated' Again and More – MHI Side of Story, Facts & Analysis
The case can be made, especially in the light of the publicly unchallenged by MHI history of MHI's behavior linked here, that MHI has been engaged in deception and misdirection. MHProNews exclusively exposed the fallacy of MHI's posturing 'legislation' – which went exactly nowhere. Our publication, citing GovTrack and Skopos Labs, demonstrated and predicted some 9 months ago that MHI's 'legislation' had no chance. That prediction came to pass, see that report linked below.
H.R. 7651-Manufactured Housing Affordability and Energy Efficiency Act of 2022, Skopos Labs, GovTrack Reveal Duplicity or Madness of Manufactured Housing Institute (MHI) Advocacy Claims
If not for MHARR's years of steady exposure of MHI's behavior on this energy rule controversy, the industry could have been hobbled years earlier by the DOE's burdensome and costly standards. One must keep in mind that MHI is working routinely, and openly, with the competitors of manufactured housing. An apparent MHI insider and whistleblower provided the documented evidence that MHI CEO Lesli Gooch was double dipping, collecting money from MHI while also working for a conventional housing nonprofit on 'MHI time.'
MHProNews notes that the logical course of action is to kill the DOE Energy Rule, as MHARR has suggested. To merely delay the pain that the DOE energy rule, which is MHI's apparent stance, would cause the same problems they claim to be fighting to still end up going into place. That MHI position is nonsensical.
Fortunately, MHI, TMHA, and their attorneys have time to stop this apparently oxymoronic "plan" that Part I which cited them extensively said.
As Merriam Webster defines it, "oxymoronic" means something that is "made up of contradictory or incongruous elements." Let's hope that MHI-TMHA and their attorneys won't continue down this oxymoronic path. To help ensure that it doesn't, MHProNews will continue to follow and report on this issue as warranted.
III B
All too often, part of the premise of the DOE Energy Rule goes largely unchallenged.
Asia's biggest source of electricity:

🪨 Coal – 52%
🔥 Natural Gas – 17%
💧 Hydro – 14%
☢️ Nuclear – 5%
💨 Wind – 4%
🔆 Solar – 4%
🛢️ Oil – 2%
♻️ Biomass – 2%

Annual electricity generation: 15,370 terawatt-hours.

— World of Statistics (@stats_feed) March 28, 2023
How Serious Is Climate Change? New Data from China, India Reveals Stunning Coal Production Facts; Meanwhile, Biden DOE Racing to Implement Costly Manufactured Housing Energy Rule; MHStocks Sour
Notice: the graphic below can be expanded to a larger size.
See the instructions below the graphic below or click the image and follow the prompts.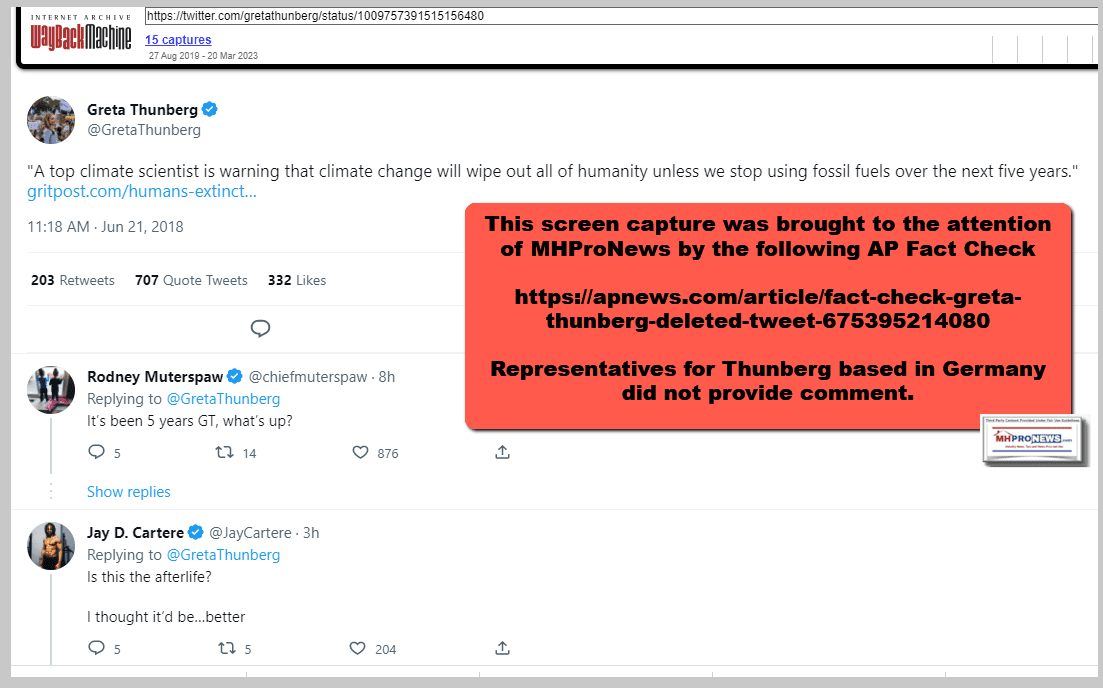 Whatever AP may say about this issue in 'defense' of climate change, it is also true that scientists are not in lockstep on this hot-button issue.  Several predictions of doom and gloom have come and gone. The Greta Thunberg examples is hardly a one off.
While for political or tactical reasons, MHI-TMHA's attorneys may avoid this thorny aspect of the DOE energy rule issue for manufactured housing, it is absolutely relevant to taxpayers, affordable housing seekers, investors, those concerned with the ESG related topics, and others.
'Alter Conceptual Model of Corporation and Bases of Corporate Law and Corporate Finance Collapse' Attorney Bruce Abramson Explains Legal, Financial Risks – 'What is ESG, and Why Should we Care?'
BlackRock Sounds Alarm-Financial Cracks Emerge from Interest Rate Hikes, CEO Larry Fink 'Polycrisis'-Signals De-Emphasis on ESG 'Not Environmental Police' Govs PushBack;plus MHVille Stocks Update
'Circus Politics Are Intended to Distract Us-Don't Be Distracted'-Rutherford's John, Nisha Whitehead Outline 'Magician's Sleight of Hand Keep You Focused on Shell Game'; plus MHVille Stocks Update
So, the bottom line for the MHI vs. MHARR on the DOE Energy Rule debate remains as shown above. The linked evidence from MHARR, DOE FOIAs, and other sources indicate that MHI has been working to get the energy rule issue enacted. Furthermore, the Sierra Club lawsuit that brought this to a head reportedly has Warren Buffett and some of his donor allies' financial fingerprints on it.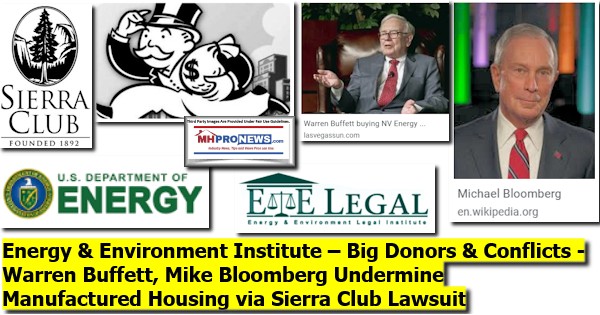 There is a strong indication directly from MHI that they are using this lawsuit to delay, but also still implement some version of the DOE energy rule. MHARR's stance is that it should be killed outright. Make DOE do their jobs properly within the bounds of the law, if they can accomplish that at all. MHARR believes that the rule should be killed for the good of independents, consumers, taxpayers, and others. In essence, MHARR has been fighting not only DOE and federal officials, but the evidence suggests, also MHI.  As noted, MHProNews will continue to report on this issue as events warrant. ###
Part IV. Daily Business News on MHProNews Markets Segment
The modifications of our prior Daily Business News on MHProNews format of the recap of yesterday evening's market report are provided below. It still includes our signature left (CNN Business) and right (Newsmax) 'market moving' headlines. The macro market moves graphics will provide context and comparisons for those invested in or tracking manufactured housing connected equities.
In minutes a day readers can get a good sense of significant or major events while keeping up with the trends that are impacting manufactured housing connected investing.
Reminder: several of the graphics on MHProNews can be opened into a larger size. For instance: click the image and follow the prompts in your browser or device to OPEN In a New Window. Then, in several browsers/devices you can click the image and increase the size. Use the 'x out' (close window) escape or back key to return.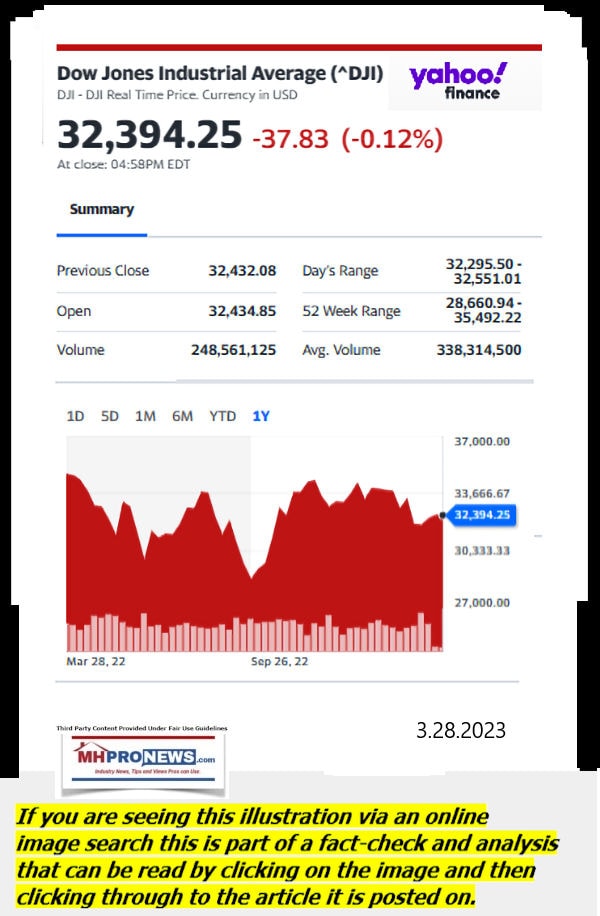 Headlines from left-of-center CNN Business – from the evening of 3.28.2023 
Boardrooms back off
A person kneels in front of an entry to Covenant School which has become a memorial for shooting victims, Tuesday, March 28, 2023, in Nashville, Tenn.
Why Corporate America has grown silent on gun violence
The big, electric Kia EV9 has carpets made out of recycled fishing nets
Magic Johnson and Josh Harris group officially place bid on Washington Commanders
Elon Musk: Only paid subscribers will get recommended in Twitter 'For You' feed
FTX founder Sam Bankman-Fried tried to bribe Chinese officials, prosecutors say
Dominion wants Tucker Carlson, Sean Hannity and other Fox hosts and executives to take the stand at trial
Apple launches buy now, pay later service
Six takeaways from the Senate hearing on recent bank failures
Tesla under investigation again from safety regulators, this time for seatbelt attachments
Traders work on the floor of the New York Stock Exchange (NYSE) in New York City, U.S., March 28, 2023.
LIVE UPDATES
Stocks slide after Senate hearing on banking meltdown
Alibaba will split into six units, reshaping Jack Ma's business empire
French prosecutors search major banks in Paris in global tax fraud probe
US has replaced Russia as Europe's top crude oil supplier
Pepsi has a new logo
US consumer confidence improved in March
Beyond FDIC insurance: How protected is your money outside of banks?
Bank of England on high alert as investors 'test' banks
Kakao wins control of K-pop powerhouse SM Entertainment
The company behind Johnnie Walker and Guinness appoints first female CEO
China gave huge loans to Belt and Road countries. Now it's spending billions to bail them out
China's new premier rolls out the welcome wagon for foreign companies
Fox News producer who sued network over her Dominion testimony says she was fired, calls ex-coworkers 'activists, not journalists'
Jack Ma makes rare public appearance in China
Prince Harry and Elton John are going to court in a high-profile fight against the Daily Mail
Notice: the graphic below can be expanded to a larger size.
See the instructions below the graphic below or click the image and follow the prompts.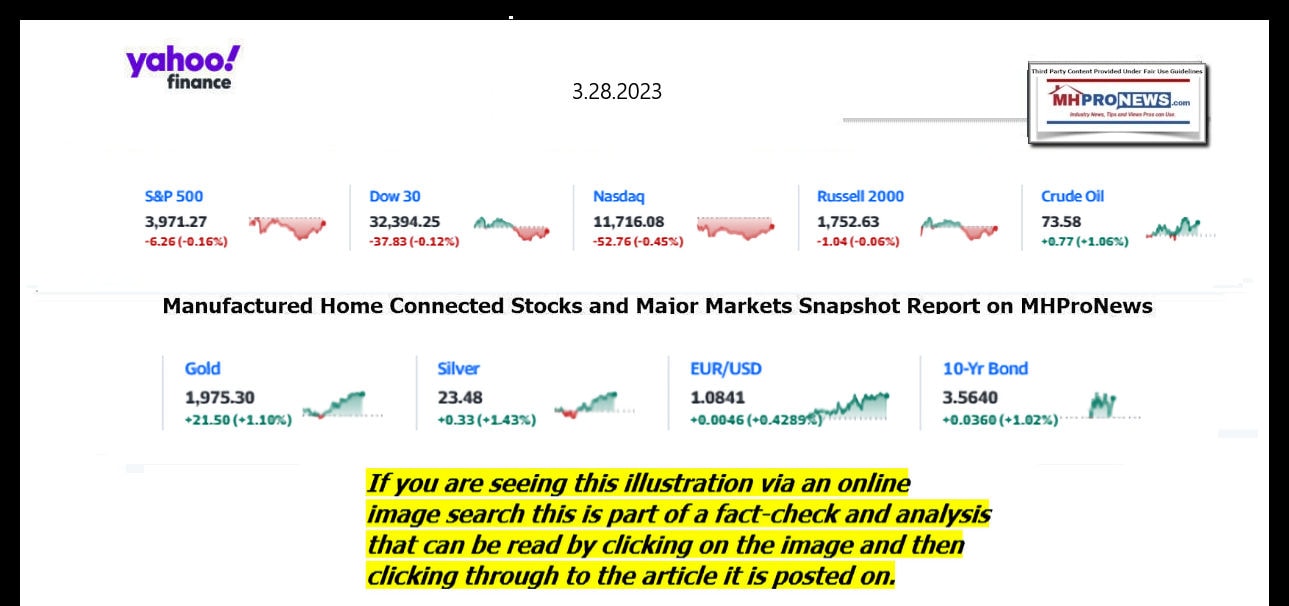 Headlines from right-of-center Newsmax 3.28.2023
US, Russia Stop Sharing Nuke Data Under Faltering New START
Trump's Legal Issues
Trump Lawyer Halligan: DA's Case 'Dead'
Steil: House Deserves Answers From DA
Dershowitz: Bragg 'Bringing Shame' to DA's Office | video
Robert Costello: Bragg 'Gerrymandering' to Make Case | video
Lara Trump: Cuomo Unlikely Trump Ally | video
Armstrong: Bragg Oversight Within Congress' Authority | video
Dershowitz: Grand Jury Could Save Trump From Indictment | video
Rasmussen: 46% of Dems Say Bragg Charges 'Outrageous'
Ex-AG Whitaker: Indictment Could Bring 'Pain' to US | video
Pollster McLaughlin: Trump's Numbers Up With N.Y. Case
Trump: 'I Think They've Already Dropped' the 'Fake Case' | video
More Trump's Legal Issues
Newsmax TV
Fitzgerald: Mayorkas 'Evading' Border Questions
Mark Morgan: Biden Lies About Border Security | video
Esper: Putin Trying to Get Rise Out of West | video
Ramaswamy: US Needs Outsider Like Me to Lead | video
Estes: Help American Businesses | video
Ellzey: No Lawmaker Should Oppose TikTok Ban | video
Mike Huckabee Backs Trump: 'Exceeded My Expectations' | video
Cammack: AOC Video Against TikTok Ban 'Shameful' | video
Newsfront
IRS Silent on Taibbi Visit, Frequency of House Calls [MHProNews Note: This Taibbi visit should be considered in the light of the evidence-supported commentary by attorney John Whitehead, see that, linked here.]
The Internal Revenue Service, when questioned Tuesday, was quiet on its unannounced visit to journalist Matt Taibbi's residence and how often it sends agents to people's homes…. [Full Story]
House GOP Seeks FDA Answers on COVID Research
Three House Republicans on Tuesday fired off letters to the Food and [Full Story]
US Slaps Trade Curbs on 5 Chinese Firms Over Alleged Role in Uyghur Repression
The Biden administration on Tuesday imposed new trade restrictions on [Full Story]
Biden Says Banking Crisis 'Not Over Yet'
S. President Joe Biden said Tuesday he has done what is possible to [Full Story]
Body Cams Show Police Taking Down Tenn. Shooter
Nashville police on Tuesday released footage showing officers firing [Full Story]
Related
Nashville Police Chief: Shooter Bought 7 Guns Legally
Surveilance Video Shows Shooter During Rampage
Biden Again Calls for Assault Weapons Ban After Nashville Shooting
Jana Kramer Laments Nashville Shooting Close to Home
Father Speaks to Reporters on Daughter's Shooting Death
Biden Plans Nashville Visit After 'Sick' School Shooting
'Woke' Movement Targets 'Digital Blackface,' 'Colonials'
Members of the "woke" mob have their sights set on some new targets: [Full Story] | Platinum Article
Reports: Pence Ordered to Testify to Jan. 6 Grand Jury
A federal judge has ruled that former U.S. Vice President Mike Pence [Full Story]
Zelenskyy: Russia Holding Zaporizhzhia 'Hostage'
Ukraine's president said Russian troops were holding the Zaporizhzhia [Full Story]
Related
Report: Russian Billboards Urge Citizens to Make Survival Kits
Zelenskyy Tells IAEA's Grossi: No Safety Until Russia Leaves Zaporizhzhia
Ukraine Evacuating 'Post-apocalyptic' Town of Avdiivka
Germany Delivers Leopard Tanks to Ukraine
US, Russia Stop Sharing Nuke Data Under Faltering New START
Baby Formula Supply Remains Vulnerable
The nation's supply of infant formula still suffers from supply and [Full Story]
Progressive Literary Crusade Is 'Destroying Culture'
Even the world's most famous mystery writer and one of the [Full Story] | Platinum Article
Biden Kicks Off Campaign Touting US Economy
President Joe Biden launched a new drive Tuesday to promote a major [Full Story]
CBP Union Chief: Staffing Crisis Imperils North Border
The union boss for the nation's Border Patrol agents told a House [Full Story]
Wall Street Ticks Down With Decline in Tech Shares
S. stocks ended lower Tuesday as investors weighed comments from a [Full Story]
39 Die in Fire at Migrant Center Near Border
At least 39 migrants from Central and South America died after a fire [Full Story]
Appeals Court Reinstates 'Serial' Murder Conviction
A Maryland appeals court on Tuesday reinstated the murder conviction [Full Story]
Amazon Hates when You Do This, but They Can't Stop You (Try It Tonight)
Online Shopping Tools
Liberals Side With Trump SCOTUS Justices in Decision
The three liberal justices on the Supreme Court joined together with [Full Story]
Nikki Haley First '24 GOP Candidate to Plan Border Visit
Former United Nations ambassador and Republican 2024 presidential [Full Story]
Clashes as French Protesters Rally Over Pension Bill
Demonstrations against French President Emmanuel Macron's pension [Full Story]
Humza Yousaf Confirmed as New Scottish Leader
Scotland's parliament on Tuesday confirmed Humza Yousaf will replace [Full Story]
Home Prices Fall for 7th Straight Month
Home prices continued to fall in January, although at a slightly [Full Story]
Nicolas Cage Never Broke Character on 'Renfield'
Nicolas Cage never broke character as Dracula on the set of his new [Full Story]
Poll: In-Person Religious Attendance Lower During COVID
Pew Research Center has conducted five surveys since the summer of [Full Story]
Ex-FDA Official: 'Slow' Action Led to Formula Shortage
Former FDA food policy official Frank Yiannas told a Congressional [Full Story]
Putin Security Chief: Russia Should Dominate Europe, Not US
Russia should be "bossing Europe" – not the United States – and has [Full Story]
Florida Dem Chief Files Ethics Complaint Against DeSantis
The head of the Florida Democratic Party filed an ethics complaint [Full Story]
WHO Revises COVID-19 Vaccine Recommendations
The World Health Organization has tailored its COVID-19 vaccination [Full Story]
Bankman-Fried Charged in $40M Bribe to Chinese
S. prosecutors Tuesday unveiled a new indictment against Sam [Full Story]
Newsmax, DIRECTV Finalize Renewal
DIRECTV and Newsmax Media, Inc. announced today that they reached a [Full Story]
Hollywood's Elite Sell Homes to Beat New 'Mansion Tax'
Hollywood's elite are rushing to sell their properties before Los [Full Story]
US Consumer Confidence Ticks up in March
Consumer confidence inched up in March after two straight monthly [Full Story]
Female Shooter Kills 3 Children, 3 Staff at Nashville School
A heavily armed 28-year-old Nashville-area resident fatally shot [Full Story]
Finance
Gallup Poll: Biden Gets 32% Approval on Economy
President Joe Biden continues to face difficulties at home and abroad. … [Full Story]
Bill Wirtz: FTC Blocking Microsoft-Activision Will Worsen Consumers' Gaming Experiences
First Citizens Shares Hit Record High After SVB Purchase
AMC Shares Jump on Report Amazon Exploring Deal
Fed's Barr Knew of SVB Risks Just Before Failure
More Finance
Health
Walking 8,000 steps – about four miles (6.4 kilometers) – one or two days a week may significantly reduce the risk of an early death, according to a study released on Tuesday. While regular exercise is known to lower mortality risk, the study published in the journal JAMA…… [Full Story]
New Obesity Drug Safe, Reduces Weight Up 6 Percent
New Technology Predicts Pregnancies Likely to Miscarry
Drug Combo Effective Against Advanced Endometrial Cancer
Silent Heart Disease Raises Heart Attack Risk 8-Fold
Notice: the graphic below can be expanded to a larger size.
See the instructions below the graphic below or click the image and follow the prompts.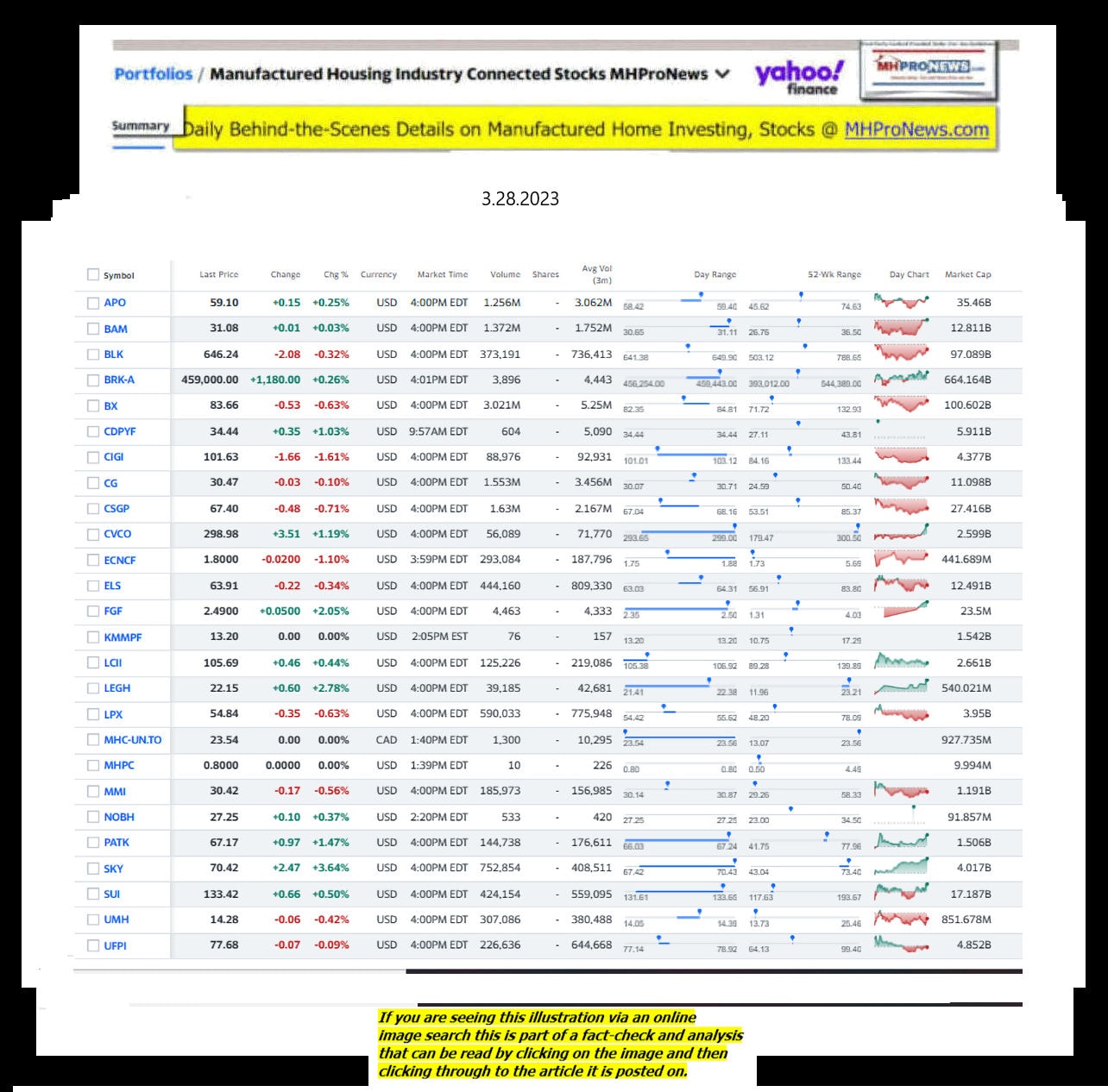 2022 was a tough year for many stocks. Unfortunately, that pattern held true for manufactured home industry (MHVille) connected stocks too.
See the facts, linked below.
'Stomach Churning Year' CNN-Wall Street 'Forget 2022' Down Year – Major Equities Data Compared to Manufactured Housing Stocks, Manufactured Home Community REITs, Performance for Year by Company
====================================
Updated
NOTE 1: The 3rd chart above of manufactured housing connected equities includes the Canadian stock, ECN, which purchased Triad Financial Services, a manufactured home industry finance lender.
NOTE 2: Drew changed its name and trading symbol at the end of 2016 to Lippert (LCII).
NOTE 3: Deer Valley was largely taken private, say company insiders in a message to MHProNews on 12.15.2020, but there are still some outstanding shares of the stock from the days when it was a publicly traded firm.  Thus, there is still periodic activity on DVLY.
Note 4: some recent or related reports to the REITs, stocks, and other equities named above follow in the reports linked below.
Sun Communities – 'Development in Our DNA,' ESG Stance, Q4 2022 Year End Results Earnings Call & PR – Facts, Insights Beyond PR and Official SUI Statements; plus MHVille REITs, Stocks Update
'Undervalued' Cavco Industries Touts Q Result$ 'Dire Need for Housing' 'January Traffic Up'- Rev Up 16%-Sales, Earnings, Mgmt Call Data–Analysis Beyond CVCO Statements; plus MHVille Stocks Update
'Killing's as Easy as Breathing' 'Bad Guys Know More Games' Warren Buffett Annual Berkshire Hathaway Letter, Clayton Homes, 21st, VMF-Manufactured Home Loans-Compelling MHVille Expert Views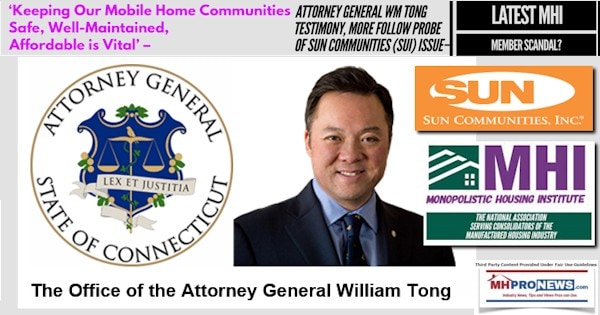 Nobility Homes, Inc. Sales and Earnings for its Fiscal Year 2022 Report, Result$ Best Inflation – Net After Taxes Up 34%, More Fact$; DeSantis ESG and NOBH; plus MHVille Stocks, Market Updates
'Manufactured Housing in the News,' Unpacking UMH CEO Sam Landy Op-Ed' It's Time for Bi-Partisanship on Affordable Manufactured Housing Homeownership' in HousingWire; plus MHMarkets Updates
Manufactured Housing Properties-Results for Three and Nine Months Ending September 30.2022–Exploring 'Mobile Home Park' Manufactured Home Community Investing; plus MHVille REITs, Stocks Update
'Changes Will Benefit Customers,' Boost Sales-Legacy Homes CEO Duncan Bates – LEGH 'Delivered 22.5% Return on Equity in 1 Yr' – Corp Q3 2022 Insights, Analysis; plus MHVille REITs, Stocks Update  
CEO Mark Yost, Skyline Champion Insiders SELL Million$ Value SKY Stock, Home Sales Drop-4th Q 2022 (3QFiscal2023), Official Result$-Facts, Analysis, Info Beyond PR; plus MHVille Stocks Update
Triad Financial Services Q2-2022 FINANCIAL RESULTS, per ECN Capital – Several Bright Spots in Manufactured Home Market Highlighted, Including Communities, Retail, Land-Home, Floor; MHStocks Update
BlackRock Document Exposes Central Banks like Federal Reserve on Recession; Manufactured Home Producer Cavco Industries 2022 Year End Results (CVCOQ3.23) Facts+Analysis; plus MHVille Stocks Update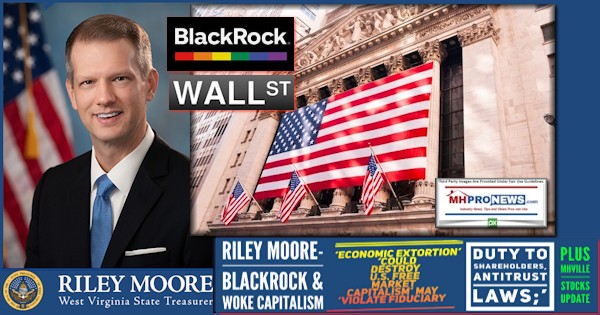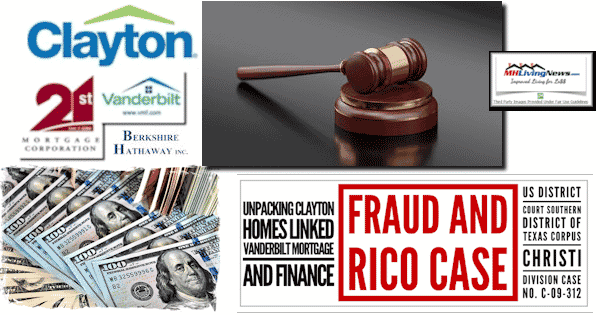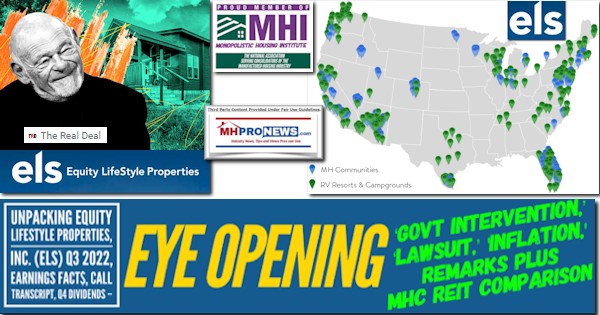 Manufactured Home Communities (a.k.a. 'Mobile Home Parks' – SIC) – Exploring UMH Properties; Fellow Manufactured Housing Institute Member Yes! Communities Suits and Settlements; plus MH Markets Updates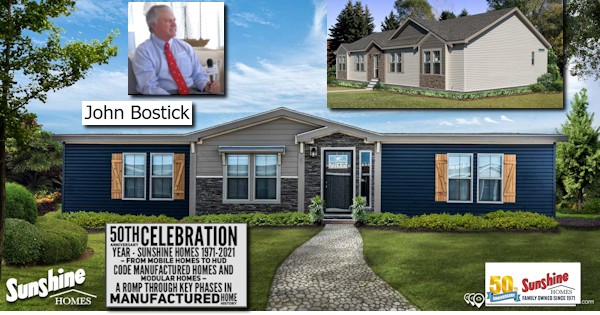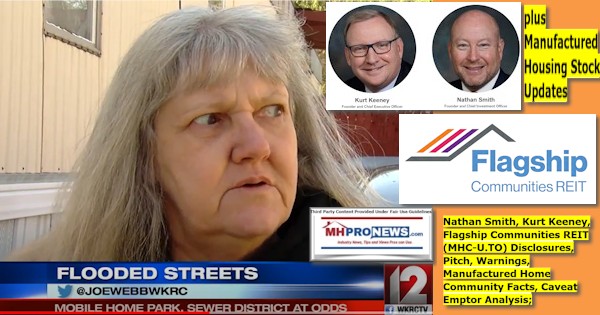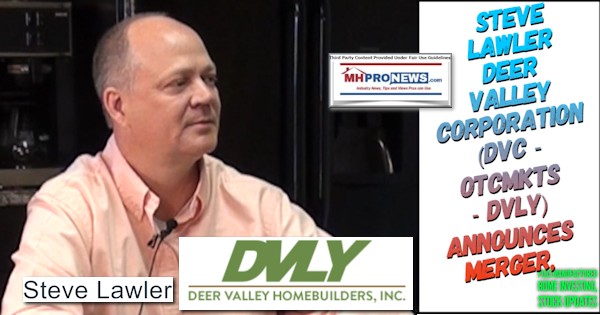 2023 …Berkshire Hathaway is the parent company to Clayton Homes, 21st Mortgage, Vanderbilt Mortgage and other factory-built housing industry suppliers.
· LCI Industries, Patrick, UFPI, and LP each are suppliers to the manufactured housing industry, among others.
· AMG, CG, and TAVFX have investments in manufactured housing related businesses. For insights from third-parties and clients about our publisher, click here.
Disclosure. MHProNews holds no positions in the stocks in this report.
· For expert manufactured housing business development or other professional services, click here.
· To sign up in seconds for our industry leading emailed headline news updates, click here.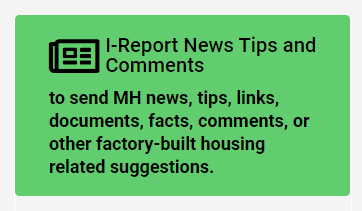 That's a wrap on this installment of "News Through the Lens of Manufactured Homes and Factory-Built Housing" © where "We Provide, You Decide." © (Affordable housing, manufactured homes, stock, investing, data, metrics, reports, fact-checks, analysis, and commentary. Third-party images or content are provided under fair use guidelines for media.) (See Related Reports, further below. Text/image boxes often are hot-linked to other reports that can be access by clicking on them.)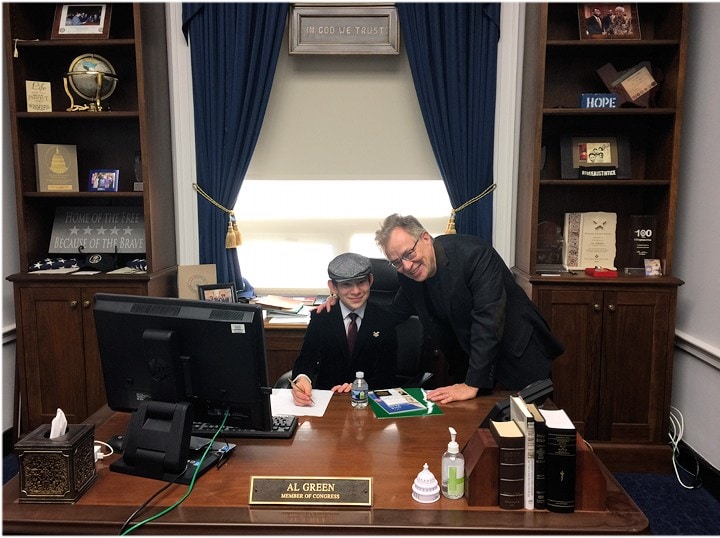 By L.A. "Tony" Kovach – for MHProNews.
Tony earned a journalism scholarship along with numerous awards in history. There have been several awards and honors and also recognition in manufactured housing. For example, he earned the prestigious Lottinville Award in history from the University of Oklahoma, where he studied history and business management. He's a managing member and co-founder of LifeStyle Factory Homes, LLC, the parent company to MHProNews, and MHLivingNews.com. This article reflects the LLC's and/or the writer's position and may or may not reflect the views of sponsors or supporters.
Call for Congressional Oversight Hearings of Manufactured Home Industry Regulators Highlighted by Manufactured Housing Association for Regulatory Reform (MHARR); plus MHVille Markets Update
Official HUD Manufactured Housing Production Facts for Dec 2022 plus 2022 Year End Totals Explored by Manufactured Housing Association for Regulatory Reform (MHARR)-"Millions" Needed – Analysis
Facts You Didn't Know – Martin Luther King Jr – Videos, Insightful Quotes, Surprising Revelations, Videos, Reports, and Illustrations in Champion for Human Rights Including Affordable Housing
'Global Disinformation Index' Warren Buffett Ally Bill Gates' Microsoft Org Charged-Cutting Revenue to Conservative Views via Xandr, GDI; plus Sunday MHVille Headlines Recap
#1 Texas' Manufactured Housing Builders Survey Says They are 'Ready for a Rebound' But Data Point in Question, DOE MH Energy Rule Too – Facts, Analysis; plus, MHVille Stocks, Markets Update
Clayton-Next Step Off-Site Built 'White Paper'-Manufactured Homes, ThinkND 'Magic of the Mind-Everyday Illusion, Misdirection, Deception' MHI Members' Claims Analyzed; plus MHVille Markets Update
After Admitted Failure, Manufactured Housing Institute Doubles Down on CrossMods® in AP Terminology Doc Acquired by MHProNews–Are MHI Leaders Sabotaging MHVille Independents? Plus MHStocks Update
Concessions by Speaker Kevin McCarthy in House Speaker's Battle Called 'Most Significant Win for Conservatives in a Decade' By Federalist's Emily Jashinsky Report; plus MHVille Stocks Updates