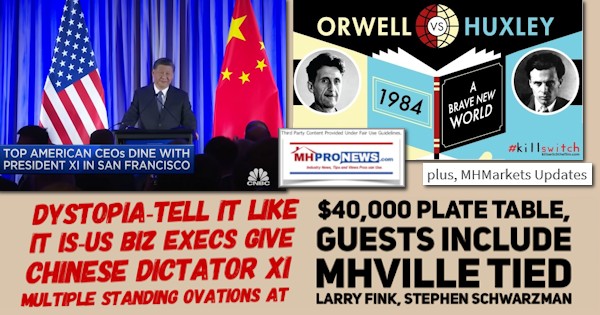 It was almost textbook dystopian. It could have been a 'based on a true story' skit in Topsy Turvey or a modernized chapter in Alice in Wonderland. As the photos in the X-post (a.k.a. 'tweet') shown in Part II of this report reflects, Secretary of the U.S. Department of Commerce Gina Raimondo was among the guests at an exclusive dinner with Communist Chinese 'president' Xi Jinping, who Joe Biden identified this week as a "dictator." Part I and Part II both provide a list of names of those executives, which includes some with serious investments in the manufactured housing industry and/or who have ties with firms that are involved in manufactured housing.  What makes Raimondo's presence of interest is the fact that she said about 2 months ago that Communist China was becoming "UnInvestable." Nevertheless, among those who hailed Xi with multiple standing ovations were BlackRock's Larry Fink, Stephen Schwarzman, chairman and CEO of Blackstone, as well as Apple's Tim Cook, a firm that Warren Buffett led Berkshire Hathaway (BRK) counts as one of its "four giants" that BRK is one of the biggest investors in.
To understand "dystopian" it is useful to understand the word Utopia. A utopian place or Utopia is "an imagined place or state of things in which everything is perfect," says Oxford Languages.
The opposite of a Utopian place – some perfect place – is to be in dystopian state.
Cambridge Dictionary says that dystopia is "a very bad or unfair society in which there is a lot of suffering, especially an imaginary society in the future…" Examples of dystopian societies commonly cited are George Orwell's fictional novel 1984, and Aldus Huxley's Brave New World. Those two fictional works and others that used to be required reading in high school or junior high decades ago, as was Ray Bradbury's novel, Fahrenheit 451.
In order to live in such dystopian societies, a serious dose of gaslighting or the Illusory Truth Effect is often in evidence. An array of distractions and 'guilty pleasures' have to be dispensed. More on those in Part II, below. But with that brief tee up, here is the
report in Part I below from the Daily Signal
, which cited the sourced
Washington Stand. 
Part I
US Business Execs Give Chinese Dictator Multiple Standing Ovations During Exclusive Dinner
Dan Hart / November 17, 2023
Following President Joe Biden's and Chinese leader Xi Jinping's summit on Wednesday, the communist dictator, whose government has perpetrated extensive, well-documented crimes against humanity, was warmly received with multiple standing ovations at a lavish dinner that evening in San Francisco attended by prominent U.S. business executives and government officials.
The dinner, which was hosted by the U.S.-China Business Council and the National Committee on U.S.-China Relations, was attended by about 300 people. General admission to the dinner cost $2,000, and a group of "Corporate Sponsors" sat at the "Guest of Honor's" table for a $40,000 fee. The business executives at the table included:
Tim Cook, CEO of Apple
Stephen Schwarzman, chairman and CEO of Blackstone
Larry Fink, chairman and CEO of BlackRock
Stanley Deal, president and CEO of Boeing Commercial Airplanes
Merit Janow, chair of Mastercard
Milind Pant, CEO of Amway
Darius Adamczyk, executive chairman of Honeywell
Hock Tan, president and CEO of Broadcom
Robert Goldstein, chairman and CEO of Las Vegas Sands
Joseph Bae, co-CEO of KKR
Daniel O'Day, chairman and CEO of Gilead Sciences
Ming Hsieh, chairman and CEO of Fulgent Genetics
Video of the event reveals a parade of three executives and a U.S. official introducing Xi and showering the communist dictator with praise, including Ambassador Craig Allen, president of the USCBC; Marc Casper, CEO of Thermo Fisher Scientific; U.S. Secretary of Commerce Gina Raimondo; and Evan Greenberg, CEO of Chubb Insurance.
As Xi entered the Hyatt Regency banquet hall, the guests stood and applauded for almost a full minute. Then, after 20 minutes of laudatory introductory remarks, the crowd gave another standing ovation to the authoritarian that lasted over 40 seconds. A third standing ovation at the end of Xi's remarks lasted another half minute.
While the executives presumably attended the dinner to curry favor with the head of the world's second-largest economy, they were likely disappointed.
"[Xi] offered no hints of concessions to business or even interest in more investment in the Chinese economy," a senior American business executive who attended the dinner told The Wall Street Journal. "The speech was propaganda at its finest."
Meanwhile, the laundry list of egregious human rights abuses that have occurred in China under the 10-year rule of Xi's dictatorship is extensive and well-documented. Since he assumed office in 2013, China has "seen a strong reduction in freedom in all sectors of society," according to the religious freedom advocacy organization Open Doors.
Most infamously, a tribunal has determined the communist regime has forcibly cut open tens of thousands of people—while still alive—in order to harvest their organs. The victims are mostly adherents to disfavored religious groups such as Falun Gong, but also others such as the Uyghurs. It is estimated that at least 65,000 Falun Gong practitioners have been killed for their organs since 2001, but the number is likely much higher as of today.
In addition, China's "one-child policy," in which the communist regime forcibly sterilized and aborted the unborn children of women who did not comply, lasted for three years into Xi's tenure until 2016.
The government has since instituted a "two-child policy," followed by a "three-child policy" in 2021, but the government still imposes restrictions on the number of children families can have. The Chinese Communist Party revealed in 2013 that 336 million abortions were carried out under the one-child policy since 1979.
Under Xi's government, China has seen a drastic increase in persecution of religious believers. For Christians, this has included the demolition of churches, the raiding of house churches, the use of facial recognition technology, mass incarceration, and forced indoctrination of atheistic allegiance to the CCP.
For ethnic Uyghur Muslims living in the Xinjiang region, Xi's government has engaged in a level of persecution so drastic that the U.S. government, in a parting move by Donald Trump's administration, declared in 2021 that the regime is committing genocide.
Since 2017, up to 2 million Uyghurs and other ethnic minorities have been arbitrarily detained in "re-education" camps. As has been reported, detainees are subject to forced indoctrination and renunciation of their religious beliefs, sterilization, rape, torture, and execution, often in order to have their organs harvested.
Once they are allowed to leave the camps, these ethnic minorities are often compelled into forced labor. As has been documented, over 80 corporations from all over the world have been linked to the factories in which this forced labor occurs, including American companies such as Apple, Nike, Patagonia, Polo Ralph Lauren, Gap, L.L. Bean, and many others.
Seamus Bruner, director of research at the Government Accountability Institute, further explained how the corporate world has partnered with China to gain enormous financial profit during Thursday's edition of "Washington Watch."
"Whether it's Apple computers, whether it's Nike with their factories over in China, whether it's Jeff Bezos [at] Amazon, they have all built enormous fortunes for themselves and for their companies at the expense of the Chinese people," he observed. " … [I]t is a deep partnership. Men like Bill Gates have helped the Chinese Communist Party censor journalists … with Skype, which is a Microsoft company. … So the partnership seems even more than financial. … And in exchange, [they get] cheap labor."
Arielle Del Turco, director of the Center for Religious Liberty at Family Research Council, also expressed grave concern over the willingness of U.S. business leaders to openly applaud the authoritarian leader of a communist regime that continues to commit atrocities on a mass scale.
"This was a shameless display by American corporate executives," she told The Washington Stand. "It demonstrates what we always knew to be true about most American corporations. They really don't care about what atrocities are currently going on in China, as long as they can cash in on their ties to the Chinese economy. This doesn't benefit the United States, and it certainly doesn't benefit those suffering from forced labor as a part of the Chinese supply chain."
Del Turco continued, "The U.S. officially determined in 2021 that the Chinese government was committing genocide against Uyghur Muslims. That is still in effect, which means that American business leaders were applauding an authoritarian leader who is still responsible for an ongoing genocide, according to the U.S. government. Genocidal rulers don't deserve standing ovations."
Originally published by The Washington Stand ## 
Part II – Additional Information with More MHProNews Analysis and Commentary
Recall that Bill Gates ally in nonprofits and investments, Warren Buffett and his Vice Chairman at Berkshire Hathaway, Charlie Munger had quite favorable things to say about Communist China in their interview on CNBC previously reported by MHProNews.  Recall too during the Trump Administration that Kevin Clayton also made an appearance on Berkshire Hathaway friendly and left-leaning CNBC.  Clayton's pitch? To make the case that tariffs on Chinese products was a bad idea for the U.S. Seriously, Kevin?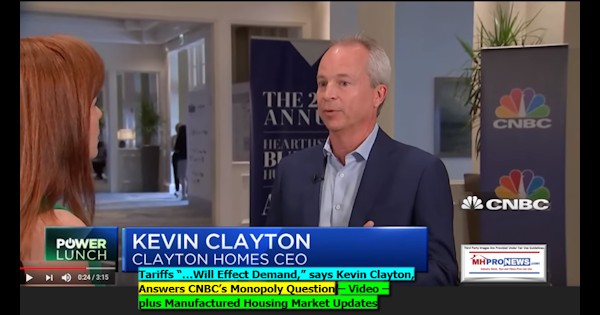 An Amazingly Odd, But True Snapshot
Billionaires and corporate leaders applauding Communist China's dictatorial leader Xi Jinping. To individuals capable of clear/independent thought, it may seem almost unbelievable at first. To those who get it that some things are quite wrong, but do not yet grasp what it is or how the rigged system operates, this recent revelation of several of our nation's financial and corporate 'elites' should be yet another wake up call.
Note that near the end of this video from YouTube/CNBC, that their reporter called the scene 'surreal.' Some of the world's top capitalists, he said, dining politely and periodically applauding Communist China's dictator, Xi Jinping.
Whatever the plan was decades ago when President Richard Nixon (R), his advisor Henry Kissinger made their infamous deal with Communist China, the superficial results of that deal for normal pro-American people thinking individuals is that they and their successors' in Washington, D.C. efforts and dealing with the communist land have been an abysmal failure.
Millions of once good paying American jobs were lost and went to China or other less than friendly to the U.S. lands.
Taxpayers had to pay at least three times for the privilege of that policy failure. Let's look.
1) As Chinese economic power grew, fueled by U.S. and other Western investments, so did China's military spending. That meant that the U.S. and our 'Allied' nations military spending 'had to spend more to keep up' with the growing threat. Who paid for the U.S. military to keep pace with a growing threat from Communist China? U.S. Taxpayers, perhaps that includes you.
2) Millions of Americans lost jobs, a percentage of which then needed public assistance. What Warren Buffered darkly called 'road kill' – the byproduct of those policies – those individuals harmed by trade and economic policies favorable to Communist China. Who paid for those public assistance programs to aid those displaced by hundreds of billions of dollars of trade with Communist China? Taxpayers.
Kevin Clayton Praised [Evil] "Genius" Warren Buffett; Buffett Defends "Roadkill" U.S. Workers-Merit Govt Pay for Policies Berkshire, Allied Brands Profited from – Behind Media Curtain, Affordable Housing Finance, Policies – Analysis
3) Because more money is routinely spent by the federal government than tax revenues are generated, it has meant for decades that the difference between tax revenues and spending 'had to' be bridged by borrowing. As the years of deficits piled up tens of trillions of dollars in debt, the debt service alone is now one of the biggest spending items in our federal budget. Who pays for that federal debt service? Taxpayers, perhaps individuals like you.
4) As if it that isn't bad enough, we have trade deficits, not just tax revenue deficits. China takes in billions more annually in trade with the U.S. American and Western investments in China have helped create a fascist-communist hybrid nation where there are now more billionaires in Beijing than there are in New York City. But that doesn't mean that those billionaires are as free as those in the U.S. Step out of line with the Communist Chinese state, and all could swiftly be lost. As business author Carol Roth explained, the effect of this patten has been a kind of "war on small business" in the U.S.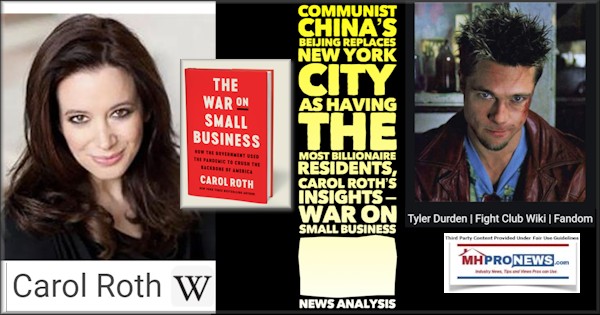 Like it or not, we the American people are literally paying for our own demise.
The Communists understood these issues long before we did. Consider the quote that follows from communist leader Vladimir Lenin in the light of the outline above and herein.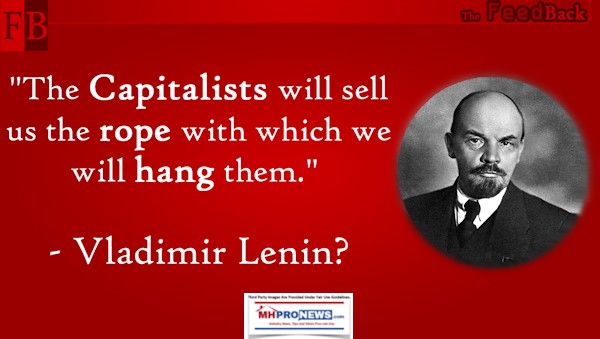 This is almost textbook dystopian living. Recall the introduction above: The opposite of a Utopian place – some perfect place – is to be in dystopian state. We are living in a Topsy-Turvey society that benefits the ultra-wealthy and their corporate interests and perhaps some 95 percent of the population is expected to shut up and accept it.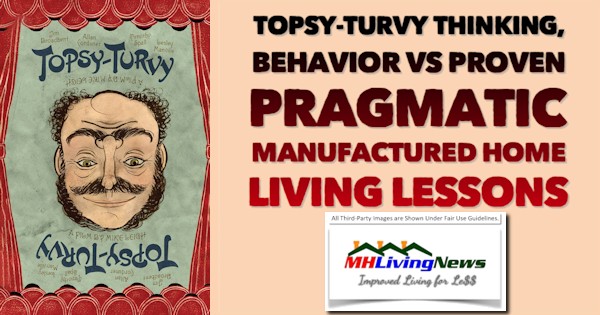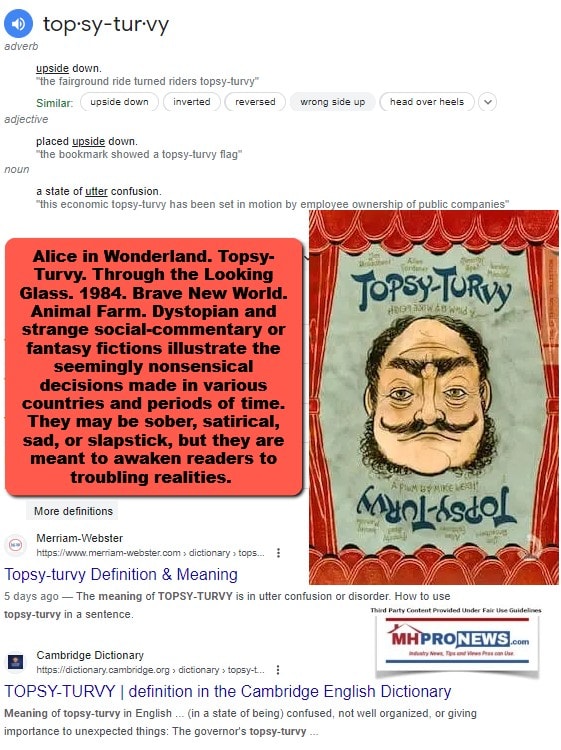 And why is it possible that this now obviously mad and vicious cycle has gone on for so long? In part because of the Illusory Truth Effect. People who are 'respected' leaders say or do things side by side with other 'respected' leaders – and each seemingly supports the other in the minds of those paying some modest level of attention.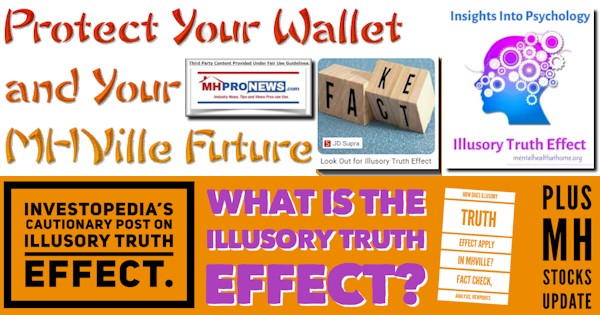 This is possible because the billionaires and their corporate interests are part of a sort of club. That club demonstrably dominates capital, media, big tech, and the nonprofits. Those in that club can afford to pay $40,000 a plate for the main table at an exclusive dinner where they applaud China's dictator Xi. Others in that club can pay $2,000 a plate to get in the same room and also applaud China's dictator Xi and his communist lieutenants. But recall that it was only about 2 months ago that Biden's Secretary of the U.S. Department of Commerce Gina Raimondo said that Communist China was becoming 'uninvestable?' We the people are expected to ignore the obvious contradictions, shut up, keep paying your taxes and go back to your social media, television, sex, drugs, and rock and roll.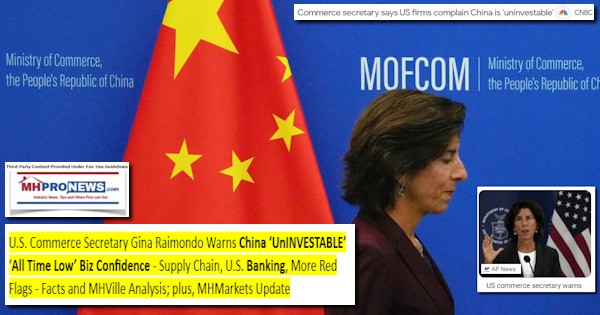 We the people are also supposed to forget about the Chinese spy balloon, or about months of Chinese air force incursions into U.S. ally Taiwan's airspace.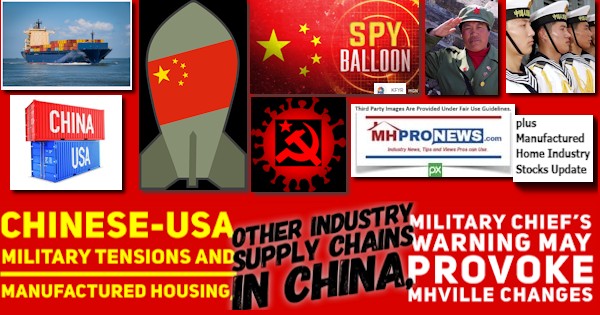 We are supposed to forget about millions of dollars that flowed from China to the Biden family, in an increasingly apparent and well documented influence peddling operation. Recall that MHProNews foreshadowed that prior to the 2020 election.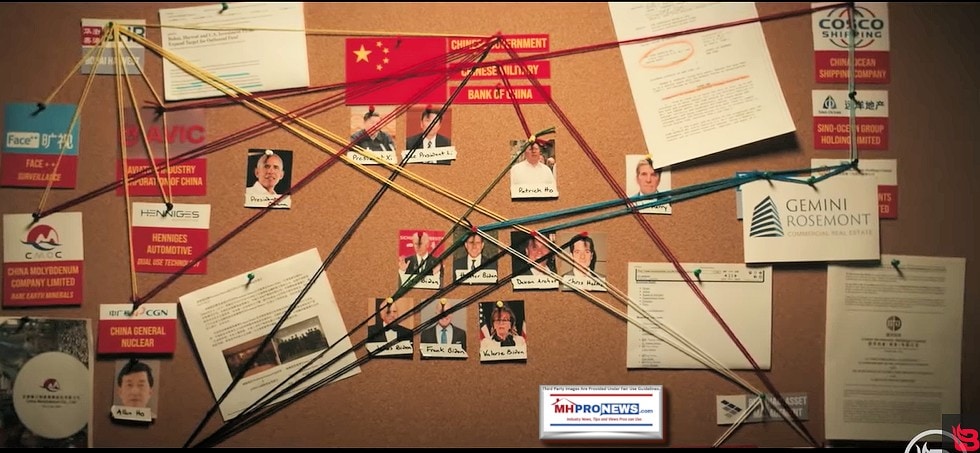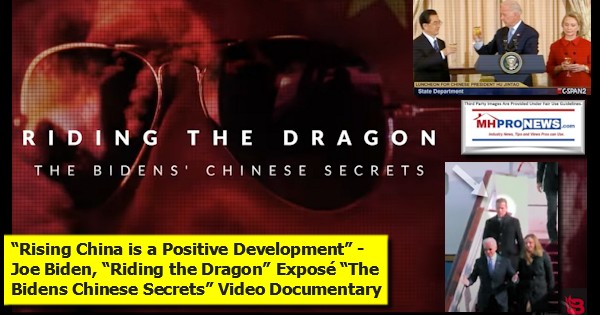 This is the ever more apparent madness of crony capitalists hobnobbing and working with Marxists, Socialists, and Communists in China, but also in other places around the world, including here in the U.S. Recall that corporate interests in the U.S. gave hundreds of millions of dollars to Black Lives Matter, even though some of their leaders said on video recorded statements that they were Marxists.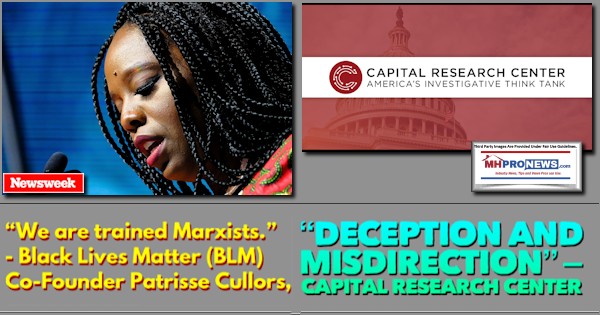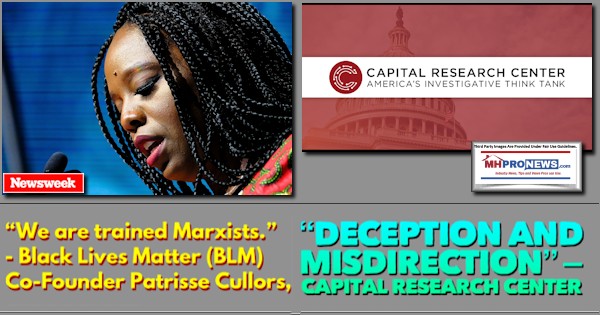 With that quick recap and/or introductory overview for newcomers, then pivot to the subject of the new book by African born author Hanne Herland. From her perch now in Scandanavia, isn't Herland making several of those same points made herein?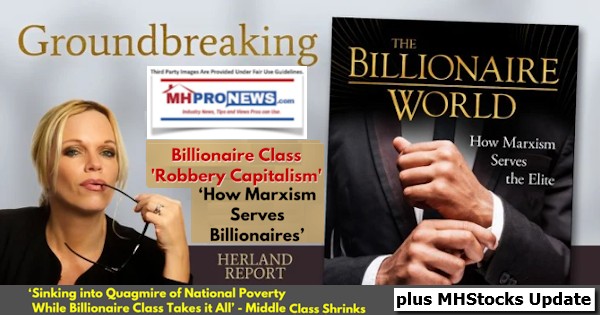 The streets of San Fransico were often filthy with human waste and needles used by the drug addicted, where the homeless encamped, but it was all quickly cleaned up for Communist China's dictator Xi.
San Francisco's Lessons for U.S. Citizens; Search Engine and Social Media Users Warning – Big Tech, Billionaires, You and Your Loved Ones – Big Picture Facts-Analysis; plus MHVille Markets
Too few in media have done the groundwork necessary to round out the picture reported by the Washington Stand and the Daily Signal about applauding billionaires and their corporate colleagues for the speech by China's dictator Xi.
And if this snapshot in Part II isn't enough evidence-backed insult to injury, then consider what Marine General Smedley Butler said? Butler explained in a published document found in the report and analysis linked below how the U.S. military has been used as a kind of criminal mob like enforcer for Wall Street.
Veterans Day Facts-Views – Alamo, Marines at Chosin, John Pilger-The War You Don't See, Famous Marine General Smedley Butler Sounds Off-U.S. Military as Wall Street Enforcers; plus MHVille Markets
That's not hyperbole. See the above to grab the PDF where General Butler compared what he and his Marines did to mobster Al Capone. Butler said Capone only operated in three districts of Chicago, but by contrast, General Butler and his troops operated on three different continents.
That's Not All, There's More…
Like a dystopian Ronco TV commercial, 'But wait! There's more!' – there sadly is indeed more.
But it isn't just the apparent madness of deals by governmental and corporate leaders and their curious to corrupt relationships with Communist China.
Something equally crazy (to normal thinking people) is occurring in the Middle East and elsewhere. Recall that Obama-Biden unfroze some $150 billion in Iranian assets. PolitiFact call that $150 billion deal 'a high-end estimate' of the money being released to Iran. But wasn't the real issue not the precise amount, but the fact that that the money was being released to Iran's rogue regime at all? More recently, Biden unfroze $6 billion dollars. While there is a back and forth on that topic, the Foundation for Defense of Democracy says that "The Biden administration on November 14 extended a sanctions waiver to allow Iran to access upwards of $10 billion in electricity revenue." Money is fungible. Money obtained or saved in one area can be used in another. Iran has long been called the biggest state sponsor of Islamic terrorist groups like Hamas and Hezbollah. The U.S. 'supports' Israel with tax dollars. The U.S. also gives money to Palestinians and others in the region. Your tax dollars and ours have long been hijacked to funding both sides of a centuries old conflict.
Who benefits from such madness?
The military-spy-industrial complex.
The bankers and financiers involved in the borrowing.
The media moguls who know that war, death, and destruction drive more people to small or big screens to watch and read about the conflicts.
There is a sort of metaphorical club. Odds are outstanding that you are not a member of that club, nor are we.
Recall the report (linked below) about billionaire thinking and the Dark Triad? If not, read it again (or for the first time). Read this report again (and again) until it becomes crystal clear just how long Americans have been manipulated and divided against each other, when the real culprits included those in that room reported on by the Daily Signal and the Washington Stand in Part I above. Those usual suspects are the ones who paid $2,000 to $40,000 a plate and those Communist Chinese leaders being applauded.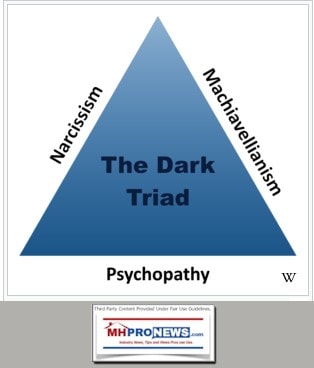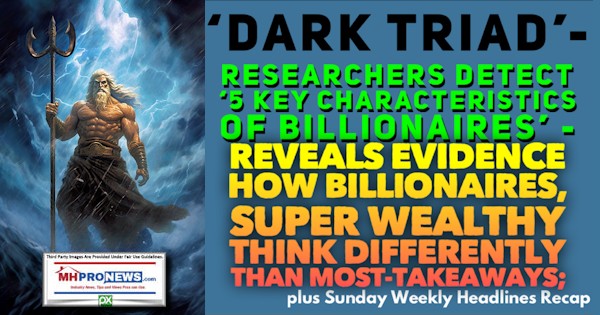 Imagine living in Communist China for a few moments. Imagine the images on the screens back in China of Americana greeting Communist Chinese dictator Xi with Communist Chinese flags being waved along the motorcade route in San Francisco. That's the upside down nature of our seemingly dystopian reality.
It requires either a lack of intellectual curiosity or a brazen boldness to simply report on such matters without digging deeper.  Our nation's leaders have for too long looked the other way, while pockets were being lined and the American people were being steadily sold out and suffered.
This lack of media curiosity is possible because we are living in what has been described as a new feudalism where the billionaire Oligarchs and Plutocrats that billionaire Nick Hanauer – like himself – spoke and wrote about are already in power. They have been for decades. Voices from across the left-right political divide have at various times spoken and written about it. But they were often ignored or mocked as 'conspiracy theorists.'  Well, there are so conspiracies that are hiding in plain sight. Warren Buffett himself said as much.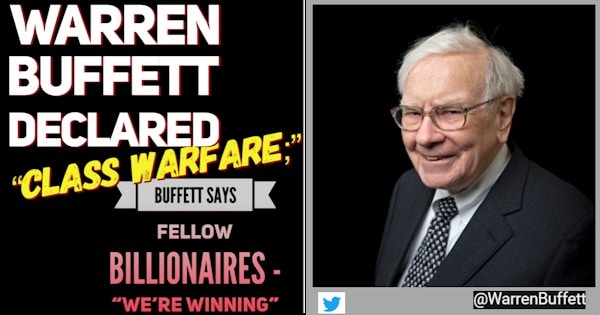 A Great Awakening
So, it isn't that everyone has been fooled by these scams hiding in plain sight. There has long been voices the political, social, and spiritual spectrums that have called aspects – or all of this – out. But those who sounded the alarm were called conspiracy theorists. They were smeared in other ways. If they became too influential, they might have been charged with a crime, or otherwise may have died an untimely death.
Ask how many Americans like inflation, and the vast majority reject it as harmful. That's true regardless of political affiliation, racial or ethnic differences, cultural or religious backgrounds. But the causes of what is commonly called inflation have long been known.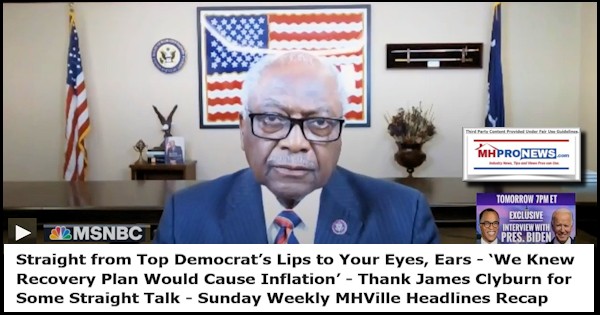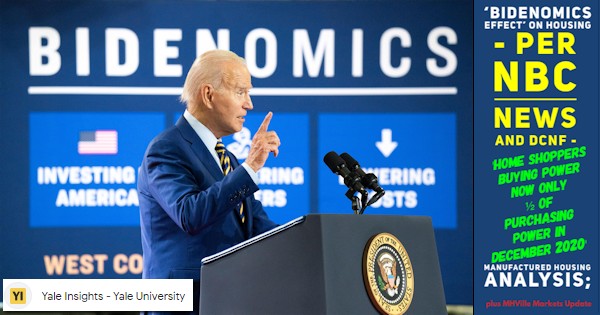 Ask how many Americans are oppressed to the power of big businesses and most will say they support antitrust laws. The majority, Democrats, Republicans, and Independents, believe that big business has too much power and that antitrust laws can help keep them in check.
Manufactured Home Employees-Want a 17 Percent Pay Hike? Per YouGov-Most Americans Oppose Monopolies=Facts-Views-Potential Benefits Battling Oligopoly Style Monopolization; plus MHVille Markets
Aspects of the apparent madness have long been well understood. That is part of what has been called The Great Awakening by those who are busy trying to educate the public.
The role of the de facto ruling class has been known for decades. Before Senators Elizabeth Warren, Bernie Sanders or deposed President Donald J. Trump said that 'the system is rigged,' former California Governor Jerry Brown (D) described decades ago what was occurring for a relatively obscure publication. Perhaps the bigger name publishers wouldn't do such an interview?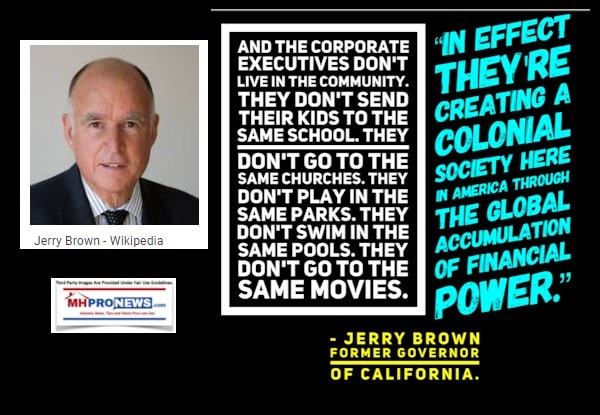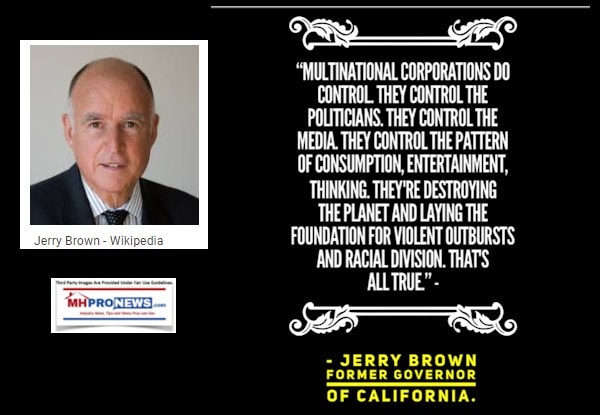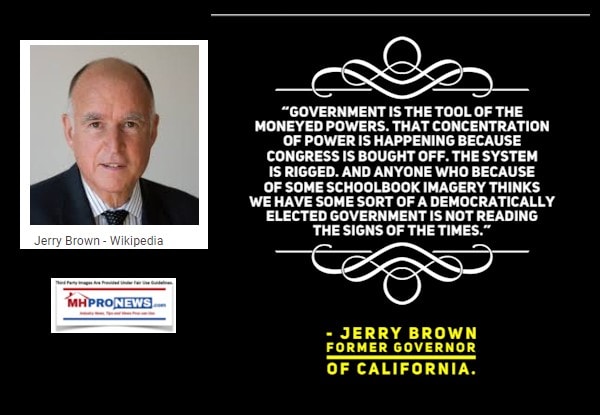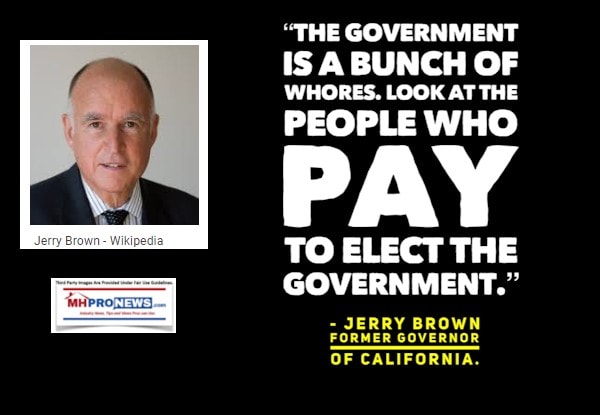 The use of nonprofits and 'philanthropy' – when carefully examined – becomes clearer in this light. Warren's own son Peter Buffett was quite comfortable calling out the obvious flaws in what has been aptly called philanthro-feudalism, philanthro-capitalism, or the charitable-industrial complex.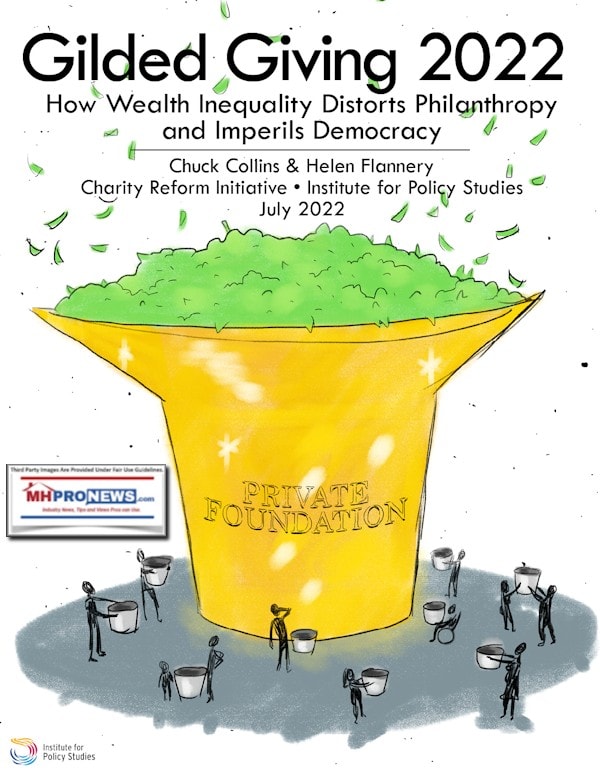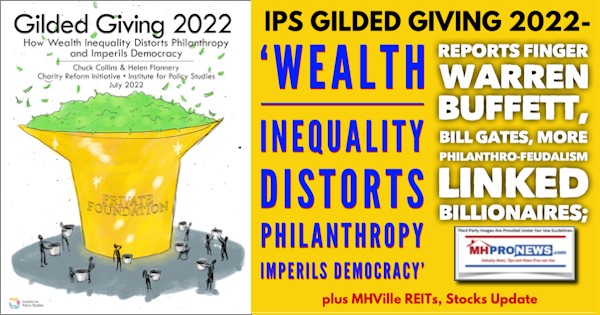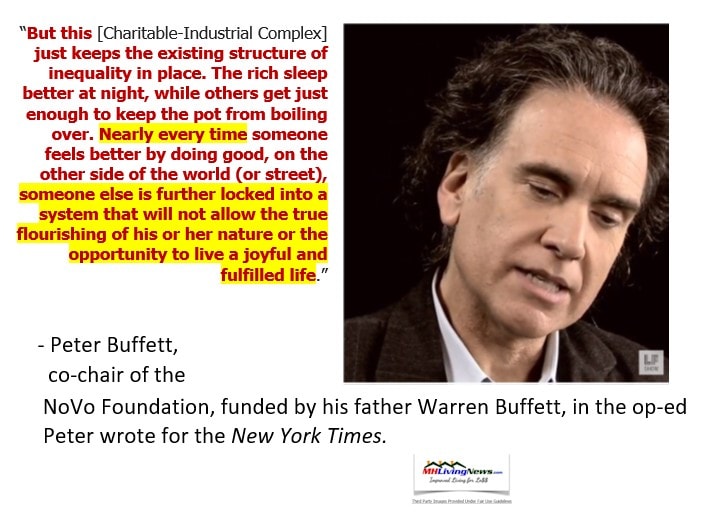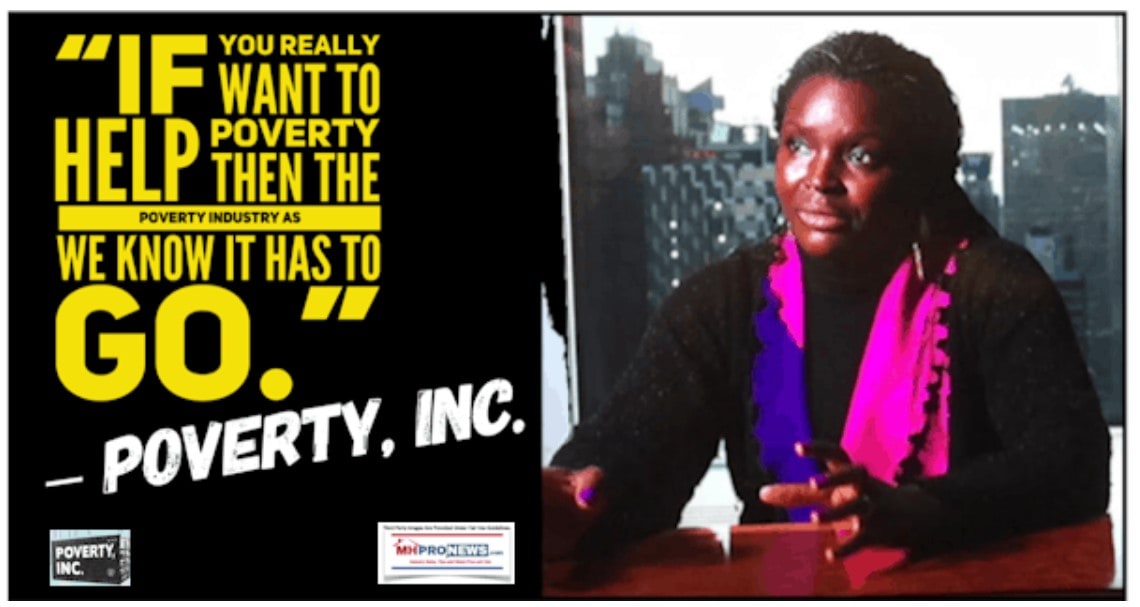 President George W Bush (R) and his V.P. Dick Cheney led a coalition of nations including the U.S. into wars in the Middle East and Afghanistan. Those wars were predicated on half-truths, lies, misdirection and deception. But those wars were profitable for those in the military-spy-industrial complex.
President Barack Obama (D) and his Vice President Joe Biden (D) came in with promises to change how things were being done in Washington, D.C. But the corporate interests, including big tech and big media, only got bigger. The wars didn't end. For example. Instead of helping a possible revolt by the Iranian people against their corrupt and autocratic government, Obama allowed that revolt to die out for a lack of support. The opportunity for regime change in Iran by the Iranian people was lost. Then, Obama unfroze perhaps some $150 billion dollars to help Iran fund terrorists who helped keep those conflicts going. This is the type of reality that has been occurring for years, but too few are connecting the dots to help the American people see what is occurring.
Much of this has occurred during our lifetimes.
Occupy Wall Street and the Tea Party movements were just flip sides (left-right) of a similar coin. Each of those two movements recognized certain aspects of the corruption of an openly rigged system. That is part of the truth that has long been hiding in plain sight.
Families, friends, coworkers, and fellow worshippers have been kept at each other's throats to the point that they can't easily talk about issues that matter. That division in society is how divide and rule work in the U.S. republic that has democratic features to it.
We are kept busy earning enough to cover our costs of living and distracted with often so-called 'guilty pleasures' in a manner that Aldus Huxley warned was coming in Brave New World. We are kept in line by fear in a censored society that George Orwell warned about in his dystopian fictional classic, 1984.
BREAKING: List of elite American executives dining with genocidal communist "Guest of Honor" Xi Jinping last night for $40,000 in San Francisco.

– Tim Cook @Apple
– Stephen Schwarzman @blackstone
– Larry Fink @BlackRock
– Stanley Deal @Boeing
– Merit Janow @Mastercard
-… pic.twitter.com/QnRItp7Kpo

— Select Committee on the Chinese Communist Party (@committeeonccp) November 16, 2023
Frankly, some of us don't think that either book by Huxley (Brave New World) or Orwell (1984) were necessarily great prose. While some will doubtlessly pick them up and read them, it isn't necessary to read or re-read them to grasp their importance and relevance. Their novels were meant to convey ideas that can and have been summarized, as the videos above by the Academy of Ideas or After Skool have produced.
While time has passed, the relevance of movies like Kill Switch are perhaps as or more important now then when they were first produced. When Edward Snowden's revelations were first made public, it was – of course – quickly politicized and made another subject of division.  But now, perhaps people on the left and right can look at that documentary and better understand just how important it was then, and how relevant it still is today.  The full documentary is posted below. The language is R rated. Note that in some spots, people interviewed mention the issue of monopoly power – which is a recurrent theme on MHProNews.
Note: to expand this image below to a larger or full size, see the instructions
below the graphic below or click the image and follow the prompts.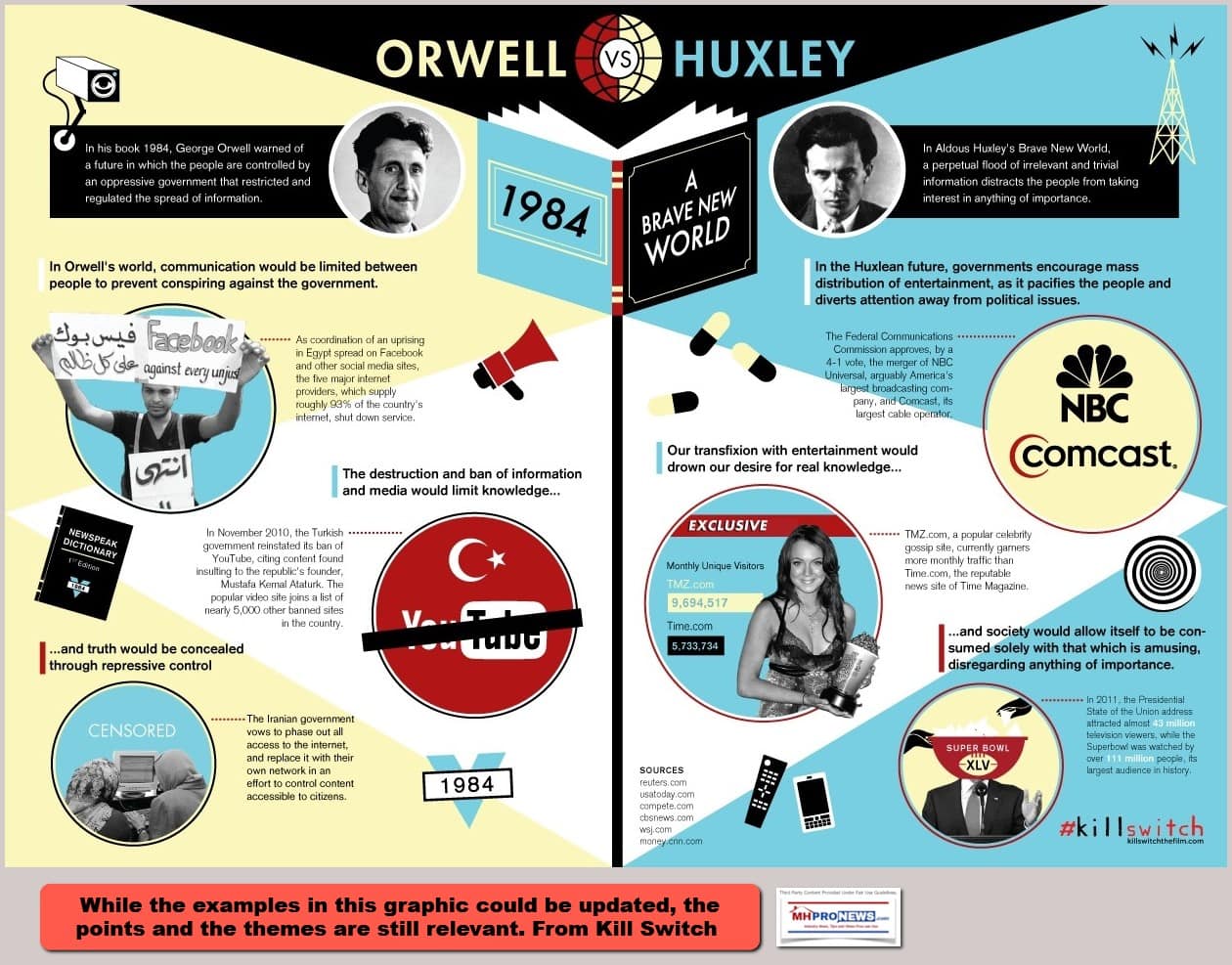 When this type of nonsense is occurring in national economic, financial, business, religious and cultural realms, is it any surprise that the manufactured housing market can be manipulated and kept at low ebb for decades with relatively little attention?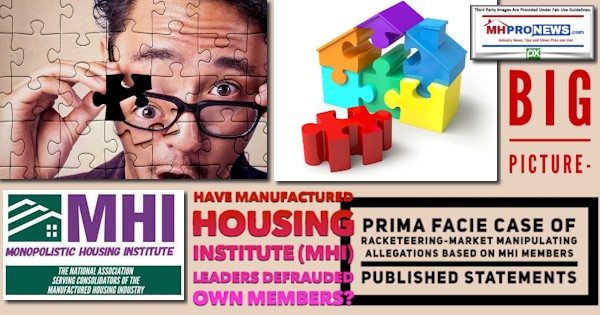 The Good News?
To the extent that an 'awakening' is occurring, there is hope that this vexing pattern can be challenged and changed.
To the extent that from time to time some of the billionaires and financial elites are charged and convicted by the legal and regulatory system, those can be signs for hope.
Jury Said GUILTY! SBF-FTX Recap w/Fannie-Freddie-Theranos-Enron-WorldCom-Madoff-Lehman AI Insights; USA Lessons for MHVille Black, Gray, White Hats; plus MHVille Markets
There are reasons why modern America 'reads like a crime novel,' as Barbara Loe Fisher recently observed.
'It Reads Like a Crime Novel' – Analysis by NVIC's Barbara Loe Fisher 'This is Not the America My Parents and I Grew Up In' – Facts and Analysis, plus MHVille Market Updates
Indeed, this is not like the America that our parents grew up in. Not that America was perfect then. But the rigged system has steadily been more manipulated and controlled. It will take the concerted efforts of people of good will to root out the corruption in both major parties and to then hold those public officials accountable for what follows.  Failure to do so will only mean that the dystopian madness will just get worse. ##
'The American Dream Doesn't Exist Anymore' – Michael Castejon – Illegal Immigrant Explains Why He's Leaving U.S.; Biden vs. Trump; and Raymond Ibrahim on Billionaires; plus MHVille Markets
"Shocking" Acclaimed-Award Winning 'Drugs as Weapons Against Us: the CIA War on Musicians and Activists' – Better Understanding USA Today via Insights and Analysis; plus MHVille Market Updates
F-U = Fed Up Doc Video = Improve Your, Loved Ones, Colleagues Health – Save Money, Avoid Medical Debts, Med Bankruptcy – Facts and 5 MD Tips for Better Health; plus MHVille Markets Update
PS: Going Gonzo Personal Note on the documentary above.  About two weeks before we posted the report above, this author watched it and made the decision to take some of the dietary advice in it to heart. That was 34 pounds ago.  As a result of some self-discipline, I'm looking more and more like I did in the photo below (last at right), which was taken some 16 years ago. There is more salt in the hair now than then. But feeling better and our friends say looking better. If I can do it, some of you that may benefit by doing similarly can successfully do it too. Knowledge is potential power.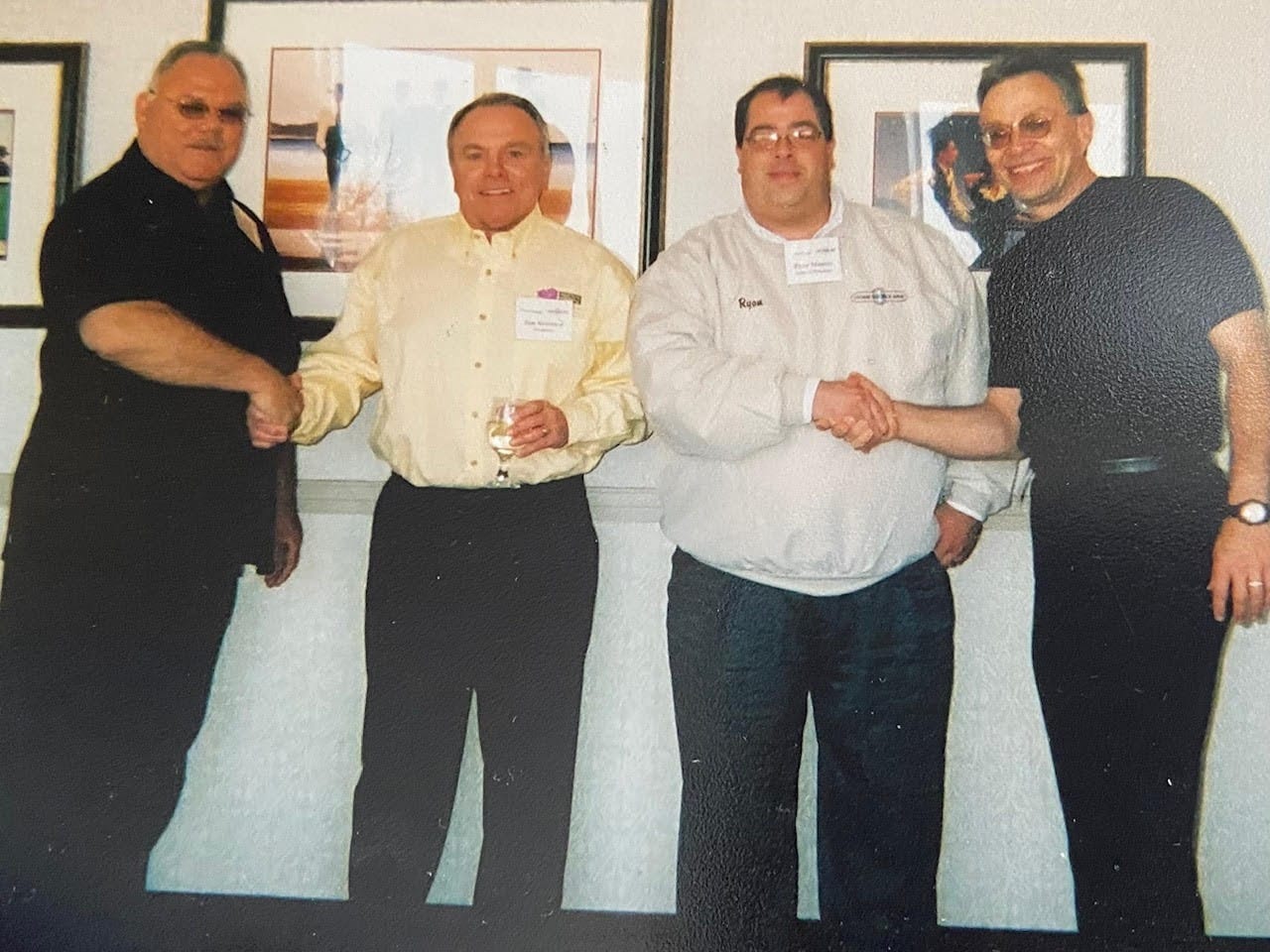 Part III- is our Daily Business News on MHProNews stock market recap which features our business-daily at-a-glance update of over 25 manufactured housing industry connected stocks.
This segment of the Daily Business News on MHProNews is the recap of yesterday evening's market report, so that investors can see at glance the type of topics may have influenced other investors. Thus, our format includes our signature left (CNN Business) and right (Newsmax) 'market moving' headlines.
The macro market move graphics below provide context and comparisons for those invested in or tracking manufactured housing connected equities. Meaning, you can see 'at a glance' how manufactured housing connected firms do compared to other segments of the broader equities market.
In minutes a day readers can get a good sense of significant or major events while keeping up with the trends that are impacting manufactured housing connected investing.
Reminder: several of the graphics on MHProNews can be opened into a larger size. For instance: click the image and follow the prompts in your browser or device to OPEN In a New Window. Then, in several browsers/devices you can click the image and increase the size. Use the 'x out' (close window) escape or back key to return.
Headlines from left-of-center CNN Business – from the evening of 11.17.2023
ChatGPT parent company OpenAI fires CEO Sam Altman
A pedestrian walks past Lions Gate Entertainment Corp. headquarters in Santa Monica, California, U.S., on Thursday, May 16, 2019.
Lionsgate suspends all advertising on Elon Musk's X
Gas prices are tumbling, just in time for Thanksgiving
Workers on a rooftop at the Amazon HQ2 campus in Arlington, Virginia, US, on Wednesday, Sept. 20, 2023.
Amazon warns workers who don't return to the office will have a harder time getting promoted
Elon Musk agrees with antisemitic X post that claims Jews 'push hatred' against White people
With antisemitic tweet, Elon Musk reveals his 'actual truth'
Cars are seen at the Volvo booth at the Shanghai Auto Show in Shanghai, China in April 2021.
Volvo's shares crash to all-time low as China's Geely cuts stake
Chairman and CEO Satya Nadella speaks at Microsoft Ignite 2023. (Photo by Dan DeLong)
Microsoft Teams will use AI to clear up your messy background
A woman using ChatGPT, an artificial intelligence chatbot developed by OpenAI.
Here's how AI can — and can't — help you look for a job
Close-up shot of iPhone 5 screen displaying home screen, including messages app
Apple will make a big change to iPhone messages next year
This was a massive week for AI
China says it's built the world's fastest internet network
OpenAI unveils latest AI model, customizable GPTs and digital store
Facebook and Instagram users in Europe can now opt out of ads — for a price
Walmart, Costco and other companies rethink self-checkout
Ransomware attack on China's biggest bank may have hit US Treasury market
Target has a warning about the holidays
Fashion mogul Peter Nygard found guilty of 4 counts of sexual assault
New York lawsuit blames PepsiCo for plastic litter – not people
Putin's brutal war on Ukraine vanishes from news coverage amid raging conflict in Gaza
New home construction increased in October for second straight month
Elon Musk and X can't escape government oversight, judge rules
What America's shoplifting panic is really about
Note: to expand this image below to a larger or full size, see the instructions
below the graphic below or click the image and follow the prompts.