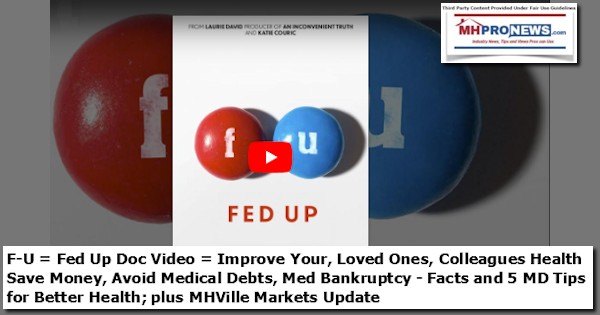 The Fed Up Documentary is streaming currently on Prime and is also posted from YouTube below. Odds are excellent that those who watch this video from beginning to end with their family, friends, or loved ones will find multiple examples of how the insights from this applies to you and others that you know and care about. In as much as health impacts everyone – businesses, investors, and employees all included – this is a topic that could prove to be of pragmatic value to you and most others in MHVille.
Part I
The Fed Up video is focused on actual tips and examples in a compelling and eye-opening fashion. But it also examines what might be called the 'politics of food' and U.S. dietary policy.  Fed Up happens to pit the words of two prominent Democrats against each other, without overtly saying so, which suggests that they were striving to be factual. That said, it is nonpartisan in as much as a certain early 21st century presidents from both major parties are shown as caving into specific food industry pressures.
Part II – Related Facts, Sources and Analysis in Brief
Now, recall that the Manufactured Housing Institute (MHI) invested some time and effort on advising members on the then developing ObamaCare legislation and its impact on businesses? Other industries did too, because the impact of healthcare is so sweeping on our economy, society, and thus businesses too.
The American Medical Association (AMA) said: "Health spending in the U.S. increased by 2.7% in 2021 to $4.3 trillion or $12,914 per capita." That's one of the largest slices of the U.S. GDP.
"Current-dollar GDP increased 9.2 percent, or $2.15 trillion, in 2022 to a level of $25.46 trillion, compared with an increase of 10.7 percent, or $2.25 trillion, in 2021 (tables 1 and 3)," according to the Bureau of Economic Analysis (BEA.gov).
Then, as you ponder the $4.3 trillion spent on healthcare by the U.S. in 2021, realize that few if any of the bold promises made by Obama era Democrats have come to pass. Among those who have pointed that out is ironically the prominent self-proclaimed Democratic Socialist and former Democratic Party presidential candidate, Senator Bernie Sanders (VT-DS).  Note how Sanders said that there is a need to stand up to the "corporate wing of the [Democratic] party."
Yesterday, I gave a major speech about why Democrats must ignore the corporate wing of the party and instead put forward a concrete agenda that speaks to the needs of struggling working Americans.

You can READ my full remarks here: https://t.co/dyRfNUzplI

— Bernie Sanders (@BernieSanders) August 27, 2023
Restated, Sanders illustrated in the above a point that MHProNews has made several times often left-leaning citing sources. Namely, that the Democratic Party has become the favored tool of the billionaires and their big corporate interests.
According to CMS.gov (Centers for Medicare & Medicaid Services) on this date are the following National Health Expenditure Data (NHE Fact Sheet).

NHE Fact Sheet
Historical NHE, 2021:
NHE grew 2.7% to $4.3 trillion in 2021, or $12,914 per person, and accounted for 18.3% of Gross Domestic Product (GDP).
Medicare spending grew 8.4% to $900.8 billion in 2021, or 21 percent of total NHE.
Medicaid spending grew 9.2% to $734.0 billion in 2021, or 17 percent of total NHE.
Private health insurance spending grew 5.8% to $1,211.4 billion in 2021, or 28 percent of total NHE.
Out of pocket spending grew 10.4% to $433.2 billion in 2021, or 10 percent of total NHE.
Other Third Party Payers and Programs and Public Health Activity spending declined 20.7% in 2021 to $596.6 billion, or 14 percent of total NHE.
Hospital expenditures grew 4.4% to $1,323.9 billion in 2021, slower than the 6.2% growth in 2020.
Physician and clinical services expenditures grew 5.6% to $864.6 billion in 2021, slower growth than the 6.6% in 2020.
Prescription drug spending increased 7.8% to $378.0 billion in 2021, faster than the 3.7% growth in 2020.
The largest shares of total health spending were sponsored by the federal government (34 percent) and the households (27 percent). The private business share of health spending accounted for 17 percent of total health care spending, state and local governments accounted for 15 percent, and other private revenues accounted for 7 percent.
For further detail see NHE Tables in downloads below.
Projected NHE, 2022-2031:
Over 2022-2031 average growth in NHE (5.4 percent) is projected to outpace that of average GDP growth (4.6 percent) resulting in an increase in the health spending share of GDP from 18.3 percent in 2021 to 19.6 percent in 2031.
The insured share of the population is projected to have been 92.3 percent in 2022 (an historic high) related to high Medicaid enrollment and gains in Marketplace enrollment and remain at that rate through 2023.
Medicaid enrollment is projected to decline from its 2022 peak of 90.4M to 81.1M by 2025 as states disenroll beneficiaries no longer eligible for coverage. By 2031 the insured share of the population is projected to be 90.5%.
The Inflation Reduction Act is projected to result in lower OOP spending on prescription drugs for 2024 and beyond as Medicare beneficiaries incur savings associated with several provisions from the legislation including the $2,000 annual OOP spending cap and lower gross prices resulting from negotiations with manufacturers.
For further detail see NHE projections 2022-2031 in downloads below.
NHE by Age Group and Sex, Selected Years 2002, 2004, 2006, 2008, 2010, 2012, 2014, 2016, 2018, and 2020:
Per person personal health care spending for the 65 and older population was $22,356 in 2020, over 5 times higher than spending per child ($4,217) and almost 2.5 times the spending per working-age person ($9,154).
In 2020, children accounted for approximately 23 percent of the population and about 10 percent of all PHC spending.
The working-age group comprised the majority of spending and population in 2014, 53 percent and over 60 percent respectively.
Older Adults (aged 65 and older) were the smallest population group, about 17 percent of the population, and accounted for approximately 37 percent of all spending in 2020.
Per person spending for females ($10,887) was 14 percent more than males ($9,554) in 2020.
In 2020, per person spending for male children (0-18) was 10 percent more than females.  However, for working age adults per person spending for females was 20 percent more than for males.  For older adults, spending for males was 2 percent more than for females.
For further detail see health expenditures by age in downloads below.
NHE by State of Residence, 1991-2020:
In 2020, per capita personal health care spending ranged from $7,522 in Utah to $14,007 in New York.   Per capita spending in New York state was 37 percent higher than the national average ($10,191) while spending in Utah was about 26 percent lower.
Health care spending by region continued to exhibit considerable variation. In 2020, the New England and Mideast regions had the highest levels of total per capita personal health care spending ($12,728 and $12,577, respectively), or 25 and 23 percent higher than the national average.   In contrast, the Rocky Mountain and Southwest regions had the lowest levels of total personal health care spending per capita ($8,497 and $8,587, respectively) with average spending 17 and 16 percent lower than the national average, respectively.
Between 2014 and 2020, average growth in per capita personal health care spending was highest in New York at 6.1 percent per year and lowest in Wisconsin at 3.0 percent per year (compared with average growth of 4.3 percent nationally).
The spread between the highest and the lowest per capita personal health spending across the states has remained relatively stable over 2014-20. Accordingly, the highest per capita spending levels were 90 to 100 percent higher per year than the lowest per capita spending levels during the period.
Medicare expenditures per beneficiary were highest in Florida ($13,652) and lowest in Vermont ($8,726) in 2020.
Medicaid expenditures per enrollee were highest in North Dakota ($12,314) and lowest in Georgia ($4,754) in 2020.
For further detail, see health expenditures by state of residence in downloads below.
NHE by State of Provider, 1980-2020:
Between 2014 and 2020, U.S. personal health care spending grew, on average, 4.8 percent per year, with spending in Arizona growing the fastest (6.6 percent) and spending in Vermont growing the slowest (2.7 percent).
In 2020, California's personal health care spending was highest in the nation ($410.9 billion), representing 12.2 percent of total U.S. personal health care spending. Comparing historical state rankings through 2020, California consistently had the highest level of total personal health care spending, together with the highest total population in the nation. Other large states, New York, Texas, Florida, and Pennsylvania, also were among the states with the highest total personal health care spending.
Wyoming's personal health care spending was lowest in the nation (as has been the case historically), representing just 0.1 percent of total U.S. personal health care spending in 2020. Vermont, North Dakota, Alaska, and Montana were also among the states with the lowest personal health care spending in both 2020 and historically. All these states have smaller populations.
Gross Domestic Product (GDP) by state measures the value of goods and services produced in each state. Health spending as a share of a state's GDP shows the importance of the health care sector in a state's economy. As a share of GDP, West Virginia ranked the highest (28.7 percent) and Washington state the lowest (11.7 percent) in 2020. …"
That NHE Data reveals a humorous but insightful remark made by the late President Ronald Reagan (R): "The nine most terrifying words in the English language are: I'm from the Government, and I'm here to help."
Just as government has been more of an obstacle than solution to the housing issue, government policies are often fueling troubling health issues and costs. While the costs are soaring, the problems persist. This is a pattern that ought to be clearly exposed and stopped. It occurs in public education. It occurs in the health arena. It is occurring in housing and manufactured housing. As the public debt of the federal government soars, lenders and investor in the public debt are profiting. And as Fed Up will show in part, there are billions in benefits that flow to special interests (read big corporate industry members) as a result of this pattern.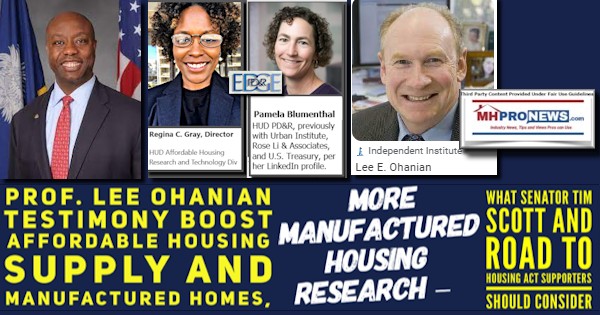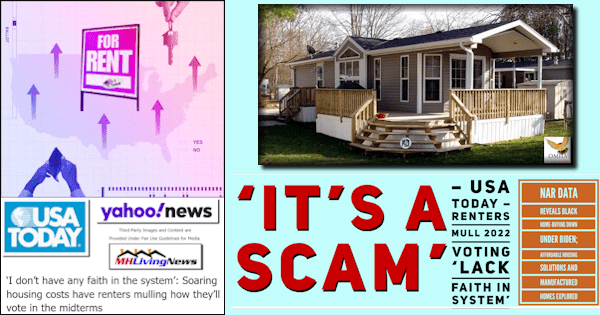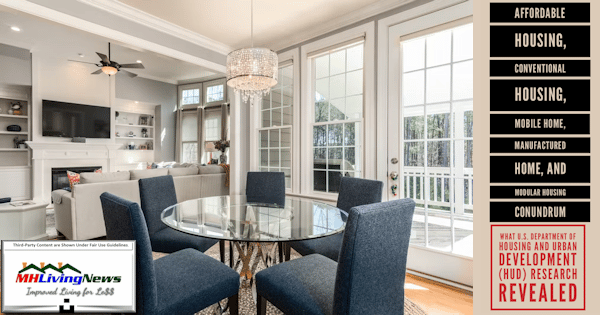 One of the companies that the video exposes is Coca Cola, which Berkshire Hathaway has a large stake in. Warren Buffett has long been a walking billboard for Coke products.
Part III – 5 Tips from a Medical Doctor
Protect Yourself From Disease and Outrageous Medical Costs
Analysis by Dr. Joseph Mercola  Fact Checked                   August 26, 2023
STORY AT-A-GLANCE
 In the U.S., 66.5% of bankruptcies are due to medical bills, which amounts to 530,000 medical bankruptcies each year
 Staying healthy by taking control of your health is key to avoiding this medical bill debt trap
 Seek to get one hour of sun exposure daily with minimal clothing; ideally, combine your sun exposure with one hour of daily walking
 Eliminate seed oils from your diet; they're high in linoleic acid (LA), which is toxic at high levels and when consumed out of balance with omega-3; eliminating processed foods is key to reducing LA
 Improve mitochondrial function using niacinamide at a dose of 50 milligrams three times per day, and take a daily aspirin tablet
In the U.S., 66.5% of bankruptcies are due to medical bills, which amounts to 530,000 medical bankruptcies each year.1 Among those who le bankruptcy due to medical
expenses, 72% have health insurance,2,3 highlighting the outrageous state of health care in America.
If you end up in the hospital, you know you're going to receive a bill — but you don't typically know how much that bill will be. It's no wonder that two-thirds of adults worry about being able to afford surprise medical bills like these.4,5
In fact, in a survey of public financial worries, being able to afford unexpected medical bills topped the list, followed by concerns about paying for health insurance deductibles and prescription drugs.6 Staying healthy by taking control of your health is key to avoiding this medical bill debt trap.
Big Pharma Manipulates Patents to Drive Up Drug Costs
If U.S. medical costs seem sky-high, it's not in your imagination. Big Pharma keeps drug costs elevated due to patents, which last 20 years, and sometimes up to 40, preventing competitors from introducing less expensive generics to the market.7 A report from IMak analyzed the 12 best-selling drugs in the U.S., finding that their makers file hundreds of patent applications, most of which are granted.8
While U.S. patent law intends patents to provide 10 years of protection, the mass patents allow drug makers to monopolize the market and drive up costs. "These patents are used by drugmakers for the purpose of forestalling generic competition while continuing to increase the price of these drugs," I-Mak reported.9
On average, among the top 12 drugs studied, there were 125 applications led and 71 patents granted per drug. Prices also increased 68% since 2012. According to I-Mak, "There are 38 years of attempted patent protection blocking generic competition sought by drugmakers for each of these top grossing drugs — or nearly double the 20-year monopoly intended under U.S. patent law."10
Hospitals Charge You Up to 18 Times Over Their Cost
It's not only drug costs that are bankrupting Americans. Hospital stays can also lead to financial ruin — and it's easy to see why when you realize the price-gouging going on. In "Fleecing Patients,"11 National Nurses United highlighted that the 100 most expensive
U.S. hospitals charge patients from $1,129 to $1,808 for every $100 of their costs.12
That is 11.3 to 18 times what their actual costs are. Many companies, like grocery stores, typically operate on margins of 1 to 3% pro ts,13 or 0.1 to 0.3 times their costs. "There is no excuse for these scandalous prices. These are not markups for luxury condo views, they are for the most basic necessity of your life: your health," Jean Ross, RN, president of National Nurses United, said in a news release, adding:14
"Unpayable charges are a calamity for our patients, too many of whom avoid — at great risk to their health — the medical care they need due to the high cost, or they become burdened by devastating debt, hounded by bill collectors or driven into bankruptcy."
It's gotten so bad that 30% of adults in one survey said they had to choose between paying for medical bills or necessities like food and housing.15 Hospitals then go after patients who can't pay. In Maryland alone, one of the only states to publish such data, hospitals have led more than 145,000 medical debt lawsuits in the last decade, trying to recover $268.7 million.16
5    Keys to Take Control of Your Health
I've long recommended staying out of hospitals as much as possible to protect your health. But doing so will also protect your pocketbook. While you should always seek medical care when you need it — especially in cases of emergency — I am going to list the most powerful lifestyle strategies I know that you can take to radically reduce your likelihood of getting sick and ending up saddled with oppressive medical debt that can lead to bankruptcy.
Assiduously following these recommendations will go a long way to immunizing you against all chronic diseases that are the primary reason most people wind up in the hospital.
Get one hour of daily sunshine — Head outdoors for a daily dose of sunshine as often as possible. Ideally, seek to get one hour of sun exposure daily with minimal clothing. If you spend more time in the sun, the rates of many types of cancers would radically decrease and there would be fewer cardiovascular disease deaths.17 One of the primary benefits is that your skin produces vitamin D in response to sun exposure. Vitamin D upregulates your ability to fight infections, as well as chronic inflammation, and produces over 200 antimicrobial peptides (AMPs), one of which is cathelicidin, a naturally occurring broad-spectrum antibiotic.
The cathelicidin antimicrobial peptide, or CAMP, is made by immune cells and skin
and gut cells, which act as a barrier to infection.18,19 Beyond vitamin D, which may serve as more of a marker for proper sun exposure, getting out in the sun is involved in melatonin production.
Near-infrared rays from the sun penetrate deep into your body and activate cytochrome c oxidase, and also stimulate the production of melatonin inside your mitochondria. Your mitochondria produce ATP, the energy currency of your body. A byproduct of this ATP production is reactive oxidative species (ROS), which are responsible for oxidative stress.
Excessive amounts of ROS will damage the mitochondria, contributing to suboptimal health, inflammation and chronic health conditions such as diabetes, obesity and thrombosis (blood clots). But melatonin essentially mops up ROS that damage your mitochondria. So, by getting plenty of sun exposure during the day, your mitochondria will be bathed in melatonin, thereby reducing oxidative stress.20,21
Eliminate seed oils from your diet
You might be concerned about getting skin cancer from all the sun exposure in the first recommendation, but it turns out that the primary reason for getting skin cancer is related to the amount of linoleic acid (LA) that is in your skin. It is really hard to get any cancer, including skin cancer, if you have low LA levels.
I would strongly recommend that you view the video above even if you have previously seen it, as it will remind you of the vital importance of this strategy and, more importantly, how to properly implement a low LA diet.
Linoleic acid is the primary fat found in polyunsaturated fatty acids (PUFAs), including vegetable/seed oils. It accounts for about 80% of the fat composition of these oils. Examples of seed oils high in omega-6 include soybean, cottonseed, sun flower, rapeseed (canola), corn and saflower.22
The single best comprehensive rule to follow is to avoid virtually all processed foods. If you simply do that you will be in the ball park and will only need some ne tweaks that are reviewed in the video above.
Avoid all processed foods — LA is found in virtually every processed food, including restaurant foods, sauces and salad dressings, so to eliminate it you'll need to eliminate most processed foods and restaurant foods from your diet — unless you can con rm that the chef only cooks with butter.
Processed convenience foods are linked to an increased risk of developing and dying from cancer,23 and they contribute to premature death.24 Yet, 61% of
Americans' food intake comes in the form of highly processed foods and drinks.
The amount is similar in Canada (62%) and the U.K. (63%).25
When you cut processed foods from your diet, not only will you drastically reduce LA but also other toxic additives, such as emulsifiers and artificial sweeteners, which can lead to pathophysiological changes such as impaired glucose tolerance, neuroinflammation and oxidative stress.26 Eating processed junk foods is also linked to metabolic syndrome and all-cause mortality,27 along with cognitive decline28 and depression.29
One caveat, because animals are fed grains that are high in linoleic acid,30 it's also hidden in "healthy" foods like chicken and pork, which makes these meats a major source as well. Olive oil is another health food that can be a hidden source of linoleic acid, as it's often cut with cheaper seed oils.
Walk one hour a day — Daily movement is another critical element of health and longevity. Ideally, walk outdoors, so you can combine No. 1 — sun exposure — with your exercise. Walking is a powerful form of activity for a number of reasons. It's
free and accessible — you can do it virtually anywhere. And it's gentle enough that most people can engage in it, even if you're out of shape and haven't exercised in a while.
Walking even 8,000 steps once or twice a week is associated with significantly lower all-cause and cardiovascular mortality risk.31 People who participate in outdoor walking groups also enjoy significant reductions in systolic and diastolic blood pressure, resting heart rate, body fat, depression scores and body mass index, along with increases in VO2max, a marker of fitness level.32
Any type of walking appears beneficial, but if you want to increase intensity, Nordic walking, which involves walking with fixed-length ski poles, leads to even greater increases in functional capacity — or the ability to carry out activities related to daily living — compared to other forms of exercise, including high-intensity interval training (HIIT) and moderate-to-vigorous intensity continuous training (MICT).33
Improve mitochondrial function — Your mitochondrial health plays a vital role in longevity and disease prevention. To put it simply, if your mitochondria are not functioning well, nothing else will either. Mitochondria are the powerhouses of your cells, producing about 85% of the energy generated in your body.
There are a number of ways to optimize your mitochondrial function, but one element is niacinamide (aka nicotinamide), a form of niacin (vitamin B3) that plays a vital role in energy metabolism. It's essential for the mitochondrial electron transport chain to function. Without it, your mitochondria cannot make energy.
Niacinamide is so important because it is a precursor for NAD+, which is involved in the conversion of food to energy, maintaining DNA integrity and ensuring proper cell function. NAD+ is also a primary fuel for PARP, which is an important DNA repair enzyme. NAD+ also fuels the conversion of cortisol to its inactive form, cortisone.
Niacinamide at a dose of 50 milligrams three times per day will provide the fuel for the rate limiting enzyme for NAD+, NAMPT. Niacinamide also has potent antiobesity effects, can help prevent neurodegeneration and heart failure, and reverse leaky gut.
I recommend getting niacinamide in powder form because the lowest available dose in most supplements is 500 mg, and that will decrease NAD+ due to negative feedback on NAMPT, which is the opposite of what you're looking for.
Niacinamide will only cost you about 25 cents a month if you get it as a powder.
Typically, one-sixty-fourth of a teaspoon of niacinamide powder is about 50 mg. There is a company, though, that has just created an inexpensive 50 mg tablet for convenience.
I also recommend taking one aspirin tablet daily. Aspirin plays a role in mitochondria function34 and also has other health benefits. Importantly, it helps increase the oxidation of glucose as fuel for your body while inhibiting the oxidation of fatty acids, specifically linoleic acid.
I know this one seems silly, but it really does work to prevent so many diseases and it is dirt cheap. Aspirin has been (and still is) the target of a massive discrediting campaign by Pharma as it competes with newer, far more expensive blood thinners and pain relievers.
If you are taking it for blood thinning the dose is a baby aspirin (85 mg) per day. If you are using it for disease prevention it would be one regular aspirin. Ideally get a clean version of aspirin. You can find a bottle of 1000 on Amazon that only has corn starch. There is a company though (healthnatura.com) that sells pure USP grade aspirin powder that is about as good as you can get.
If you are sensitive to aspirin, it would be best to use a salicylic acid or willow bark supplement, as this is the active ingredient. Look for a clean, high-quality willow bark supplement.
By taking the five steps above, you can significantly improve your health — inexpensively — and reduce your risk of chronic disease. In turn, you're less likely to require expensive medical treatments that put both your physical and financial health at risk.
Sources and References
1 Am J Public Health. 2019 March; 109(3): 431–43
2 HuffPost March 24, 2015
3 YouTube, Valuetainment July 31, 2023, 0:1
4 YouTube, Valuetainment July 31, 2023, 1:54
5, 6 KFF February 28, 2020
7 YouTube, Valuetainment, June 2, 2023, 1:20
8,9.10  I-Mak, Overpatented, Overpriced, Executive Summary
11 National Nurses United, Fleecing Patients November 2020
12, 13, 14, 15, 16 National Nurses United November 16, 202
13 Marketing Food Online November 30, 2022
17 YouTube, CarnivoreMD, The Sun Episode May 10, 2022, 19:11
18 Medical Xpress December 31, 2019
19 The Journal of Steroid Biochemistry and Molecular Biology April 2020
20 Physiology February 5, 2020 DOI: 10.1152/physiol.00034.2019
21 YouTube, MedCram, Sunlight: Optimize Health and Immunity January 21, 2022
22 Int J Mol Sci. 2020 Feb; 21(3): 741
23 Imperial College London February 1, 2023
24 American Journal of Preventive Medicine November 7, 2022
25 Front Nutr. 2019; 6: 70
26 Public Health Nutr. 2022 Nov; 25(11): 3225–3234., Discussion
27 Front Nutr. 2019; 6: 70., Intro
28 CNN, August 1, 2022
29 Public Health Nutr. 2022 Nov; 25(11): 3225–3234
30 Journal of Dairy Science January 2018; 101(1): 222-232
31 JAMA Netw Open. 2023 Mar; 6(3): e235174
32 Br J Sports Med. 2015 Jun;49(11):710-5. doi: 10.1136/bjsports-2014-094157. Epub 2015 Jan 19
33 SciTechDaily July 17, 2022
34 Biochem Biophys Res Commun. 2017 Jan 8; 482(2): 346–351
##
'Inflation a Barrier to the American Dream' – Unpacking GDDY Small Business Owners plus National Federation of Independent Business (NFIB) Surveys Results; and MHVille Markets-Stocks Updates
Part IV. Daily Business News on MHProNews Markets and Headline News Segment
Headlines from left-of-center CNN Business – from the evening of 9.1.2023
Why the unemployment rate went up
The US economy added 187,000 jobs in August, but the jobless rate jumped to 3.8% What gives?
Twitter X icon displayed on a phone screen is seen in this illustration photo taken in Krakow, Poland on August 6, 2023.
X, formerly known as Twitter, may collect your biometric data and job history
CHICAGO, ILLINOIS – SEPTEMBER 01: U.S. Secretary of Transportation Pete Buttigieg speaks to reporters at O'Hare International Airport, giving an update on record-breaking summer travel at the start of the Labor Day weekend on September 01, 2023 in Chicago, Illinois. According to AAA, Labor Day weekend air travel is up over last year, with domestic bookings climbing 4% and international bookings 44%. About 1.6 million travelers are expected to pass through Chicago's two major airports over the long weekend, Thursday through Monday.
Buttigieg looking for reductions in unruly passengers, close calls after busiest air travel summer on record
Indicted FTX founder Sam Bankman-Fried leaves the United States Courthouse in New York City, U.S., July 26, 2023.
Robinhood buys back $605 million stake once owned by Sam Bankman-Fried
A help wanted sign on a storefront in Ocean City, New Jersey, US, on Friday, Aug. 18, 2023. Surveys suggest that despite cooling inflation and jobs gains, Americans remain deeply skeptical of the president's handling of the post-pandemic economy.
The US economy continued to add jobs at a robust pace last month
Volkswagen is pictured during the 63rd Annual General Meeting of Volkswagen AG in Berlin, Germany May 10, 2023.
Volkswagen, Renault shares hit by rare 'sell' rating as Chinese competition grows
Starbucks Chief Operations Officer and Group President Rosalind "Roz" Brewer speaks at the Annual Meeting of Shareholders in Seattle, Washington on March 20, 2019.
Walgreens CEO steps down
THOUSAND OAKS, CALIFORNIA – MAY 17: The Amgen logo is displayed outside Amgen headquarters on May 17, 2023 in Thousand Oaks, California. The Federal Trade Commission is suing to block the drugmaker from acquiring the smaller pharmaceutical company Horizon Therapeutics for $27.8 billion.
Amgen settles with the FTC over $28 billion deal
Gautam Adani, billionaire and chairman of Adani Group, during an event at the Port of Haifa in Haifa, Israel, on Tuesday, Jan. 31, 2023. Adani, the Indian billionaire whose business empire was rocked by allegations of fraud by short seller Hindenburg Research, said his company will make more investments in Israel.
Adani blasts 'Soros-funded interests' after media raise new questions about business empire
A trader on the floor at the New York Stock Exchange (NYSE) in New York during the opening bell on May 22, 2023. Wall Street stocks were mostly higher early Monday ahead of afternoon fiscal talks between President Joe Biden and Republican leaders to avert a US debt default.
Biden touts 'strongest job-creating period'
US singer-songwriter Taylor Swift performs during her Eras Tour at Sofi stadium in Inglewood, California, August 7, 2023.
Taylor Swift Eras Tour movie breaks presales records at AMC Theatres
Huge theft rocks Europe's largest copper producer
Disney channels like ESPN dropped from Charter Spectrum in ongoing dispute
'Barbie' isn't officially showing in Russia. That hasn't stopped Barbiemania hitting the country
Home builder stocks shine as prospective buyers turn to new construction
Federal judge blocks Arkansas social media age verification law to have gone into effect Friday
China takes aim at real estate crisis with new measures to boost economy
Microsoft splits Teams from Office in Europe after EU pressure
Hollywood hoped the writers strike would end with summer. But a deal remains nowhere in sight
Washington investigates Tesla's 'Elon Mode' autopilot
Hyundai, LG to spend $2 billion more on Georgia battery plant
Union alleges GM, Stellantis not bargaining in good faith
Google targets DOJ antitrust chief with bias allegations in monopoly defense
Auto industry's switch to EVs gets $12 billion in loans and grants from the US Energy Department
Note: to expand this image to a larger or full size, see the instructions
below the graphic below or click the image and follow the prompts.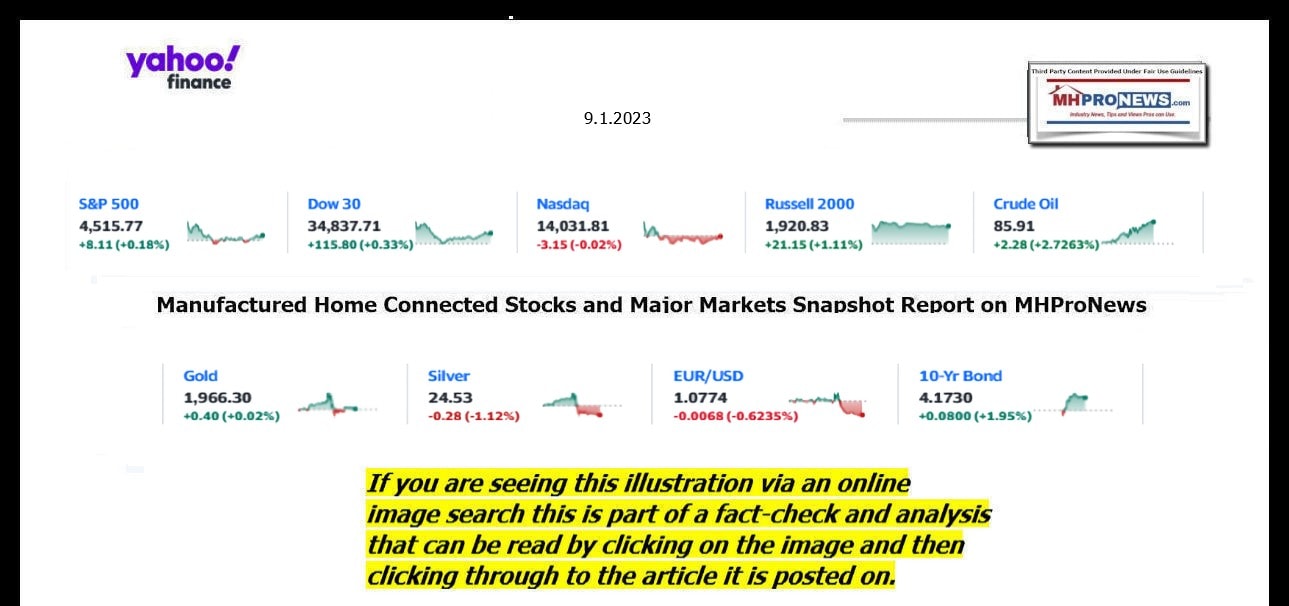 Headlines from right-of-center Newsmax 9.1.2023
Pataki: Biden Is a 'Disgrace' for Spending 9/11 in Alaska
President Joe Biden's decision to observe the anniversary of the Sept. 11 terrorist attacks in Alaska is a "disgrace," says former New York GOP Gov. George Pataki. "The fact that he is not doing anything to commemorate that horrible day is a disgrace," Pataki, 77, said in an interview. [Full Story]
Trump Indictments
Ric Grenell: Trump Trial Livestream Is 'a Big Win'
Judge Rules Against DA Willis in Trump Trial
Report: Ga. DA Has Evidence Clearing Some Indicted
Report: IT Chief Who Flipped on Trump a Registered Dem
Hakes: DOJ Needs to Shut Down Fulton County Jail | video
Georgia Judge Allows Streaming of Trump Hearings, Trial | video
Bill Barr Pans Idea of Trump Trials as Election Interference | video
Gov. Kemp Rejects Call to Remove DA | video
Trump Pleads Not Guilty, Waives Arraignment in Ga.
Harrison Floyd: Jail a 'Wake-Up' Call for Action | video
Bobb, Binnall to Newsmax: DOJ No Longer Feigning Justice | video
Bernie Kerik: Help Giuliani's Defense Fund
Ex-AG Whitaker: Biden's Wealth Suspicious | video
Comer: Concerned That Impeachment Could Backfire | video
Giuliani: Legal Fund Helps Me Fight War on Conservatives
Kevin Sorbo: New Book Helps Boys Become Men | video
Frank Pavone: Catholics Must Embrace Conservatism | video
Whitaker: Biden Knew About Son's Business Dealings | video
Fry: Is There a Cover-Up in Maui? | video
Rep Alford: Tie Ukraine Aid to Clarity on Endgame | video
Newsfront
Pro-abortion Group Sues Over Ohio Ballot Language
A pro-abortion group sued Ohio state officials over ballot language that uses the term "unborn child" rather than "fetus."… [Full Story]
Giuliani to Newsmax: Legal Fund Helps Me Fight War on Conservatives
Rudy Giuliani has formed a legal defense fund to finance his legal [Full Story]
Disney, Charter Rates Dispute Spills Over to TVs as ESPN, ABC Go Dark
Walt Disney and Charter Communications traded salvos over their [Full Story]
WH Creates War Room to Prep for an Impeachment Inquiry
President Joe Biden's White House has comprised a war room of [Full Story]
Rural Florida Starts Recovering From Hurricane Idalia
The worst of Hurricane Idalia left residents of a region of [Full Story]
Related
Florida Officials: EVs Flooded by Idalia Go up in Smoke
Biden Gets Lost at FEMA: 'Where Am I Going?'
President Joe Biden had what at least one news website termed a [Full Story]
Related
Biden Laughs Off Question About Bank Records Request
DOJ Loses Appeal on Blocking Trump Deposition
The Department of Justice has lost its appeal of a federal judge's [Full Story]
Pataki: Biden a 'Disgrace' for Commemorating 9/11 in Alaska
President Joe Biden's decision to observe the anniversary of the [Full Story]
Zelenskyy: No 'Sustainable Peace' Without Crimea, Donbas
There cannot be "sustainable peace" in Ukraine unless the country [Full Story]
Related
Russian Missile Hits Private Enterprise in Central Ukraine
Ukrainians Finish Tank Training; Kyiv Makes Gains
Putin and Erdogan to Meet Amid Efforts to Repair Ukraine Grain Deal
Russia Puts Sarmat Nuclear Missiles on Combat Duty: Report
Bomb Threats in Kyiv as Ukraine Children Go Back to School
US to Send Its First Depleted Uranium Rounds to Ukraine
Trump Defends Allegations He Inflated Net Worth
Former President Donald Trump says he didn't inflate his net worth as [Full Story]
National Archives Missed Panel's Alias Docs Deadline
The National Archives and Records Administration missed the deadline [Full Story] | video
Wall St Edges Higher on Signs Labor Market Is Cooling
Stocks edged higher on Wall Street after a choppy day of trading. The [Full Story]
NYC Advises Masks for Holiday Weekend Amid COVID Spike
New York City's health department is advising residents to mask up [Full Story]
Consumers Can Expect 'Most Expensive Labor Day on Record'
Americans looking to celebrate the end of summer with one final [Full Story] | Platinum Article
Praying Coach Got Job Back, Isn't Sure He Wants It
An assistant high school football coach in Washington state who lost [Full Story]
Recovered Interstellar Objects Have 'Elements' Not Found on Earth
An early analysis of debris dredged up from the spot where an [Full Story] | Platinum Article
Buttigieg Appoints Transportation Equity Advisers
Transportation Secretary Pete Buttigieg has revived an Obama-era [Full Story]
Will Gas Prices Rise Again – Yup! Here's Why
Could gas prices get any higher? Yes, they can, and it is even [Full Story]
Ex-Proud Boys Leaders Get Among Longest Sentences in Jan. 6 Attack
Two former leaders of the far-right Proud Boys extremist group were [Full Story]
McCaul Warns of China-Russia Alliance
The chair of the U.S. House Foreign Affairs Committee said Friday [Full Story]
Pentagon Announces New Website for UFO Reporting
The Pentagon on Thursday announced the launch of a new website that [Full Story] | video
Disney Cuts Feed on Charter Spectrum
Disney-affiliated stations are going dark on Charter Spectrum cable [Full Story]
Tech CEO Warns of Pulling Convention From Liberal S.F.
Marc Benioff, founder and CEO of software giant Salesforce, has [Full Story]
Shooting at Texas Shopping Center Kills at Least 2
Two people were killed and another person was critically wounded [Full Story]
Xi's G20 Absence Dims Prospects for Biden Encounter
Reports suggest that Chinese President Xi Jinping is poised to [Full Story]
Judge Disallows Trump Rule Allowing Logging of Old-Growth Forests
A federal judge has found that a Trump-era rule change that allowed [Full Story]
DOJ: Election Workers Have Gotten Death Threats
More than a dozen people nationally have been charged with [Full Story]
Top Russian Space Scientist Dies From Food Poisoning
Vitaly Melnik, 77, a leading rocket scientist for Russia's space [Full Story]
Alaska Set to Ban Trans Girls From High School Teams
The Alaska state board of education on Thursday voted to bar [Full Story]
'Walking Dead' Spinoffs, 'Interview With the Vampire' Can Resume With Actors' Union OK
A pair of spinoffs of "The Walking Dead" and the next season of [Full Story]
WH Moves Toward 5.2 Percent Raise for Federal Workers
The White House is moving forward with a proposed 5.2% pay raise for [Full Story]
Will Gas Prices Rise Again – Yup! Here's Why
Could gas prices get any higher? Yes, they can, and it is even expected that gas and diesel prices will continue to increase…. [Full Story]
Judge Approves Payouts From Musk's SEC Settlement
US Private Funds Industry Sues SEC Over New Rules
Entertainment Shares Slide as Disney, Charter Squabble
Florida Officials: EVs Flooded by Idalia Go Up in Smoke
More Finance
Health
Airports Make Flying Easier For Those With Dementia
Andrea Nissen is trying to prepare her 65-year-old husband, who has Alzheimer's disease, for a solo flight from Arizona to Oklahoma to visit family. She worries about travelers and airport officials misinterpreting his forgetfulness or habit of getting in people's personal…… [Full Story]
Why You Should Eat Some Avocados This Weekend
CPAP for Sleep Apnea Eases Chronic Cough, Heartburn
Should You Take Wegovy to Curb an Addiction?
Overdose Deaths From Counterfeit Pills Increasing
Note: to expand this image to a larger or full size, see the instructions
below the graphic below or click the image and follow the prompts.