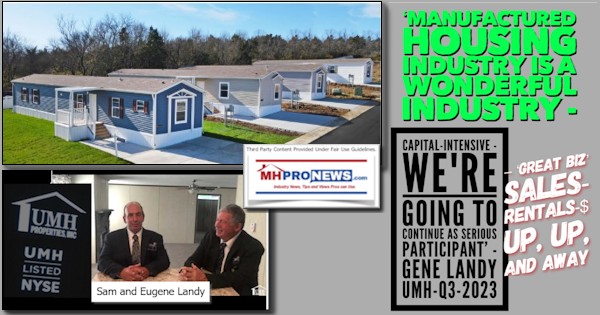 "The manufactured housing industry is a wonderful industry," said UMH Properties' Eugene "Gene" Landy during their most recent quarterly earnings call. "But it is capital-intensive…" "…and if we need to raise capital, we'll do that." Eugene Landy also said: "And right now, we may be able to make some really attractive acquisitions." And "we're going to continue to be a serious participant in…" the manufactured home industry. Samuel "Sam" Landy wrapped up his father's remarks with analysts by saying: "I would like to thank the participants on this call for their continued support and interest in our company. As always, Gene, Anna, Brett and I are available for any follow-up questions. We look forward to reporting back to you in February with our fourth quarter and year-end 2023 results. Thank you." 
MHProNews asked Bing AI the following.
> "Unlike several Manufactured Housing Institute member UMH Properties doesn't seem to have the same problematic reputation for being predatory. Can you shed light on if UMH has any similar complaints or litigation to what Havenpark, Impact Communities, ELS, Sun Communities, Yes Communities are facing?"
                                                                                    September  30, 2023        September  30, 2022      
% Change

Communities
                     135
                     132
2.3%
Developed Sites
                25,778
                24,975
3.2%
Occupied
                22,294
                21,198
5.2%
Occupancy %
                 86.5%
                 84.9%
bps
Total Rentals

Occupied Rentals

Rental Occupancy %

                  9,877      

9,308      

94.2%      

                  8,999    

8,489    

94.3%    

9.8%

9.6%

(10 bps)

Monthly Rent Per Site

Monthly Rent Per Home Rental Including Site

 $514          $922     
                   $492

$854

4.5%

8.0%

Number
Total Acreage
Developed Acreage
Vacant Acreage
Total Sites
Occupied

 Sites

Occupancy Percentage
Monthly

Rent   

Per Site

Total Rentals
Occupied Rentals
(1)
                 
(1)
                 
                 
               
        2
         69
         62
           7
        325
       129
39.7%
 $     189
       105
       96
        1
         26
         26
-0-
        118
           1
0.8%
$     450
-0-
-0-
      14
    1,105
       893
       212
     4,021
    3,552
88.3%
 $     471
    1,898
  1,779
        1
         77
         10
         67
          63
         62
98.4%
 $     621
-0-
-0-
        4
       241
       222
         19
     1,089
       914
83.9%
 $     485
       367
     347
        5
       390
       226
       164
     1,266
    1,219
96.3%
 $     686
         46
       42
        8
       698
       323
       375
     1,364
    1,170
85.8%
 $     608
       474
     438
      38
    2,043
    1,516
       527
     7,301
    6,341
86.9%
 $     469
    2,885
  2,741
      53
    2,409
    1,890
       519
     7,972
    6,930
86.9%
 $     540
    3,084
  2,896
        2
         63
         55
           8
        319
       185
58.0%
 $     212
       123
     106
        7
       544
       316
       228
     1,940
    1,791
92.3%
 $     536
       895 
     863 
1) Total and Vacant Acreage of 220 for Mountain View Estates and 61 for Struble Ridge are included in the above summary.
2) Includes home and site rent charges.
Part I
Q3 2023 UMH Properties Inc Earnings Call
Q3 2023 UMH Properties Inc Earnings Call (yahoo.com)
Fri, November 10, 2023 at 12:41 AM EST
Participants
Anna T. Chew; EVP, CFO, Treasurer & Director; UMH Properties, Inc.
Brett Taft; Executive VP & COO; UMH Properties, Inc.
Craig Koster; Executive VP, General Counsel & Secretary; UMH Properties, Inc.
Eugene W. Landy; Founder & Chairman of the Board; UMH Properties, Inc.
Samuel A. Landy; President, CEO & Director; UMH Properties, Inc.
John Massocca
Robert Chapman Stevenson; MD, Head of Real Estate Research & Senior Research Analyst; Janney Montgomery Scott LLC, Research Division
Unidentified Analyst
Unidentified Participant
Presentation
Operator
Good morning, and welcome to UMH Properties' Third Quarter 2023 Earnings Conference Call. (Operator Instructions) Please note this event is being recorded. It is now my pleasure to introduce your host, Mr. Craig Koster, Executive Vice President and General Counsel. Thank you. Mr. Koster, you may begin.
Craig Koster
Thank you very much, operator. In addition to the 10-Q that we filed with the SEC yesterday, we have filed an unaudited third quarter supplemental information presentation. This supplemental information presentation, along with our 10-Q, are available on the company's website at umh.reit.
We would like to remind everyone that certain statements made during this conference call, which are not historical facts, may be deemed forward-looking statements within the meaning of the Private Securities Litigation Reform Act of 1995. The forward-looking statements that we make on this call are based on our current expectations and involve various risks and uncertainties.
Although the company believes the expectations reflected in any forward-looking statements are based on reasonable assumptions, the company can provide no assurance that its expectations will be achieved. The risks and uncertainties that could cause actual results to differ materially from expectations are detailed in the company's third quarter 2023 earnings release and filings with the Securities and Exchange Commission. The company disclaims any obligation to update its forward-looking statements.
In addition, during today's call, we will be discussing non-GAAP financial metrics. Reconciliations of these non-GAAP financial metrics to the comparable GAAP financial metrics as well as the explanatory and cautioning language are included in our earnings release, our supplemental information and our historical SEC filings.
Having said that, I would like to introduce management with us today: Eugene Landy, Founder and Chairman; Samuel Landy, President and Chief Executive Officer; Anna Chew, Executive Vice President and Chief Financial Officer; Brett Taft, Executive Vice President and Chief Operating Officer; Jim Lykins, Vice President of Capital Markets; and Daniel Landy, Executive Vice President.
It is now my pleasure to turn the call over to UMH's President and Chief Executive Officer, Samuel Landy.

Samuel A. Landy
UMH is pleased to report another quarter of sequential FFO growth. Sequentially, normalized FFO increased from $0.21 in the second quarter to $0.22 in the third quarter. Community net operating income increased by 16% for the quarter.
UMH provides quality housing for an average rent of $922 per month in well-located communities using three-bedroom, two-bathroom, energy-efficient, factory-built homes on lots that are generally 5,000 square feet. These competitively priced rental units are in strong demand, resulting in less than 30% turnover, 94% occupancy and 98% collection rates.
UMH has the ability to provide quality housing to households with incomes of at least $37,000 per year. Most apartment and single-family housing operators cannot provide housing for households earning less than $55,000 per year. UMH reduces housing costs, thus improving the lives of our residents.
We now have 22,300 occupied lots in our communities. 9,300 of these lots contain homes that we own and rent to residents. The remaining 13,000 lots contain resident-owned homes for which we collect lot rent. UMH owns 25,800 home sites, allowing us the opportunity to grow revenue by filling the 3,500 vacant sites. We buy communities for as little as $25,000 per site and make improvements to the communities and add professional management and marketing to increase occupancy and revenue by selling and renting homes and financing home sales.
Our homes and communities are strongly desired as evidenced by our installation and occupancy of 900 new rental homes and sales of 122 new homes year-to-date. Sequentially, same-property occupancy increased by 172 sites or 50 basis points. And year-over-year, it increased by 546 sites or 210 basis points to 88.4%. The growth in occupancy, combined with our 5% to 6% rent increases, resulted in rental and related income growth of 10% and NOI growth of 12.9% for the quarter.
Year-to-date, same-property rental and related income increased 8.4% and NOI increased 10.4%. We are pleased to have achieved double-digit same-property NOI growth. We believe that through the continued implementation of our business plan, we will be able to generate similar same-property operating results in the future. This growth in NOI directly correlates to an increase in property value.
Year-to-date, gross home sales were $23.4 million as compared to $20.3 million last year, representing an increase of 15%. We have sold 264 homes, of which 122 were new home sales averaging $134,000 per home sale. And 142 were used home sales averaging $50,000 per home sale. We were able to achieve a 31% gross profit as compared to 30% last year. We are on track to break our all-time sales record of $28.1 million and may reach our sales goal of $30 million. We anticipate further improvement in our sales division as the demand for affordable housing continues and the carrying cost of our inventory decrease.
Our rental home portfolio continues to perform exceptionally well. For the first 9 months, we have converted 900 units from inventory to income-producing rental units. These homes were occupied throughout the year, so the full year's impact of this increase is not yet apparent in our financial results. We now own 9,900 rental units, which 94.2% are occupied.
We continue to experience 30% or less turnover per year. And our expenses are approximately $400 per unit. We anticipate adding another 800 to 900 homes next year. Backlogs from our manufacturers have returned to normal levels of 2 to 4 months, allowing us to no longer have to carry large amounts of inventory. This should help to reduce our interest expense and carrying costs while allowing us to generate similar overall occupancy and revenue gains next year.
COVID caused manufacturing backlogs that increased the cost of each home, increased the amount of inventory we carried, increased many costs associated with carrying high inventory. And that is all behind us now. We are now on track to complete the construction of 216 expansion sites.
These expansions are located in good markets in Maryland, Pennsylvania, Tennessee and Indiana and should generate profitable sales. Expansions take time to become profitable, but they improve community appearance, create operating efficiencies and increase community value while generating sales profits.
Next year, we anticipate approvals to develop 800 sites and plan on developing approximately 400 sites. One of our goals is to reduce the time it takes us to make turnaround properties, expansions and new developments profitable. On the acquisition front, we have two communities in Maryland under contract and anticipate closing in the first half of 2024.
Due to climbing mortgage rates, the disparity in cost between buying and renting a home is at its most extreme since 1996. Market conditions over the next several months are expected to continue widening the gap between buying and renting, which supports the robust rental home program we have at UMH.
UMH is well positioned to serve the needs of the affordable housing market with either the option of buying or renting homes. The replacement cost for the rental homes we added for $40,000 per unit 12 years ago is now $70,000 per unit.
During the quarter, our share count increased by approximately 3.1 million shares, mainly from our issuances through a common ATM, which raised $44.5 million in new equity.
Additionally, we raised $12.4 million of our Series D preferred stock through our preferred ATM. This capital is being rapidly invested in additional rental homes, expansion lots, community capital improvements and financed home sales. All these uses are accretive over the long term.
At any point in time, UMH is $100 million or more in capital that is invested in value-add acquisitions, inventory for sale or for rent, capital improvements, expansions or our greenfield community development joint venture. These investments are necessary and will add to the long-term profitability of UMH.
Our capital investments have made UMH a top-performing provider of manufactured homes for sale or rent. Non-income-producing assets such as our vacant land do not currently add to FFO but do grow in value through inflation, demographic and economic growth. Mike Trout and Tiger Woods are building a golf course in Vineland, New Jersey in very close proximity to 130 acres of vacant land UMH owns.
UMH continues to execute on our long-term value-added business plan. We have successfully acquired communities, improved their physical appearance and implemented our sales and rental programs. This business plan has allowed us to achieve higher returns through the infill of vacant sites and the correlated value creation.
We have been able to generate a stable income stream derived from our 22,300 occupied homesites and 9,300 occupied rental homes. We have built a profitable sales and finance company that has the potential to grow volume and profits in the future. This year, we have installed over 1,000 homes, rented 900 new homes and sold 122 new homes. This has resulted in improved community operating results and growing FFO.
And now Anna will provide you with greater detail on our results for the quarter.
Anna T. Chew
Thank you, Sam. Normalized FFO, which excludes amortization and nonrecurring items, was $14.4 million or $0.22 per diluted share for the third quarter of 2023 compared to $13.1 million or $0.24 per diluted share for 2022, resulting in an 8% per share decrease. Sequentially, normalized FFO increased from $0.21 for the second quarter to $0.22 in the third quarter, representing a 5% per share increase.
We were able to obtain this increase in normalized FFO despite our operating results being largely impacted by our investments to grow the company through value-add acquisitions and developments, inflation and rising interest rates on our short-term borrowings. UMH is well positioned to grow FFO in the last quarter of the year as we continue to increase occupancy and revenue.
Rental and related income for the quarter was $48.1 million compared to $42.9 million a year ago, representing an increase of 12%. This increase was primarily due to recent community acquisitions, the addition of rental homes and an increase in rental rates. Community operating expenses increased 8% during the quarter. This increase was mainly due to our recent acquisitions as well as an increase in payroll, rental home expenses, real estate taxes, insurance, waste removal, water and sewer expenses.
Community NOI increased by 16% for the quarter from $23.7 million in 2022 to $27.5 million in 2023. Our same-property results are trending in the right direction. It is important to note that while total community operating expenses were up 8%, same-property operating expenses were only up 6%. Same-property income increased by 10%, generating same-property double-digit percentage NOI growth of 12.9% for the quarter.
As we turn to our capital structure, at quarter end, we had approximately $687 million in debt, of which $442 million was community-level mortgage debt; $145 million was loans payable; and $100 million was our 4.72% Series A bonds. 79% of our total debt is fixed rate.
The weighted average interest rate on our mortgage debt was 3.88% at quarter end compared to 3.87% at quarter end last year. The weighted average maturity of our mortgage debt was 5 years at quarter end and 5.1 years at quarter end last year. The weighted average interest rate on our short-term borrowings is 7.26% as compared to 4.97% last year. In total, the weighted average interest rate on our total debt is 4.71% compared to 4.18% last year.
We continue to explore opportunities to raise lower-cost capital to pay down our short-term borrowings, which would result in increased earnings per share. During the quarter, we paid down our floor plan lines to approximately $1.1 million. These lines have a weighted average interest rate of 9%. Subsequent to quarter end, we paid down $10 million on our revolving line of credit secured by our eligible notes receivable.
At quarter end, UMH had a total of $279 million in perpetual preferred equity. Our preferred stock, combined with an equity market capitalization of $928 million and our $687 million in debt, results in a total market capitalization of approximately $1.9 billion at quarter end.
During the quarter, we issued and sold approximately 2.8 million shares of common stock through our common ATM program at a weighted average price of $15.93 per share, generating gross proceeds of $44.5 million and net proceeds of $43.5 million after offering expenses.
Subsequent to quarter end, we issued and sold approximately 190,000 shares of common stock through our common ATM program at a weighted average price of $13.98 per share, generating gross proceeds of $2.7 million and net proceeds of $2.6 million after offering expenses.
Additionally, we issued and sold approximately 578,000 shares of our Series D preferred stock through our preferred ATM program at a weighted average price of $21.43 per share, generating gross proceeds of $12.4 million and net proceeds after offering expenses of $12.2 million.
Subsequent to quarter end, we issued and sold approximately 44,000 shares of our Series D preferred stock through our preferred ATM program at a weighted average price of $21.08 per share, generating gross proceeds of $931,000 and net proceeds of $916,000 after offering expenses.
On July 19, the company amended and expanded its revolving line of credit with OceanFirst Bank from $20 million to $35 million. Interest is at prime with a floor of 4.75%. This line is secured by the company's eligible notes receivable. The amendment also extended the maturity date to June 1, 2025.
From a credit standpoint, we ended the quarter with our net debt to total market capitalization of 34.2%; our net debt less securities to total market capitalization of 32.8%; our net debt to adjusted EBITDA of 6.5x; our net debt less securities to adjusted EBITDA of 6.2x; our interest coverage was 2.6x; and our fixed charge coverage was 1.8x.
From a liquidity standpoint, we ended the quarter with $38.6 million in cash and cash equivalents and $80 million available on our unsecured revolving credit facility with an additional $400 million potentially available pursuant to an accordion feature. We also had $177.4 million available on our other lines of credit for the financing of home sales and the purchase of inventory and rental homes.
Additionally, we had $27.6 million in our REIT securities portfolio, all of which is unencumbered. This portfolio represents only approximately 1.5% of our undepreciated assets. We are committed to not increasing our investments in our REIT securities portfolio and have, in fact, continued to sell certain positions. We are well positioned to continue to grow the company internally and externally.
And now let me turn it over to Gene before we open it up for questions.
Eugene W. Landy
There is a severe shortage of affordable housing in the United States. Estimates of this shortfall are as high as 4 million units, which does not even account for the mass migration now happening across the Southern border. Mortgage rates are now at approximately twice the levels we have seen in recent years. Home prices have remained elevated due to the lack of supply.
Additionally, higher mortgage rates incentivize homeowners not to move, further reducing supply. The homes being sold are in high demand, driving prices higher. And once rates still begin to decline, pent-up demand could still support an overheated housing market. For all these reasons, demand for much-needed affordable housing should continue to increase. UMH pioneered the rental model using new manufactured homes. Renting a home is more affordable than buying a home by a large margin.
UMH has built the foundation to provide the nation with much-needed affordable housing. Our value-add acquisition has positioned the company with 3,500 vacant sites and 2,100 acres of vacant land that can be developed into additional sites. Our vacant sites and land holdings have significant potential. As we fill the existing vacant sites and build more sites on our banking land, these values can be realized.
Additionally, our 3,800 acres of land in the Marcellus and Utica Shale areas have growing potential. Global events over the past year demonstrate the importance of the United States moving towards energy independence. Our Marcellus and Utica Shale holdings should increase in value as cracker plants, Panda plants and pipelines come online.
UMH is strategically positioned to benefit from the affordable housing and energy crisis that face the United States.
Congratulations to all our staff who have executed so well on our mission statement to provide quality, affordable housing for the nation.
Question and Answer Session
Operator
(Operator Instructions) Our first question today is from Rob Stevenson with Janney.
Robert Chapman Stevenson
Any of the seven communities that you acquired last year where you're still forcing turnover as you improve the community? The sequential occupancy boost remains solid for you guys throughout the year here. Just wanted to figure out if there was anything that would work to offset gains as we head into '24 to drive occupancy lower in the near term or if that sort of 25 to 50 basis point quarter-over-quarter increase is sustainable from here.
Brett Taft
Yes, Brett here. So we've done a lot of home removal at the acquisition from last year. And a few of them were very high in quality, where there's not too much home removal required. So we do anticipate being able to keep up with that 25 to 50 basis point improvement in occupancy quarter-over-quarter. All that is going to be dependent on the ability to get homes in a timely manner and the rental demand in the market. All of that remains strong at the moment, so we're confident going forward.
Samuel A. Landy
Sam Landy here. I just want to tell you, it's important in our investor presentation to look at Page 14. From 2018 to 2019, we went from 6,500 rentals to 7,400. From 2019 to 2020, we went to 8,300, which is the only other time other than now that we've added 900 rental units in a year. 2020 to '21, went from 8,300 to 8,700, just 400; 2021 to 2022, 8,700 to 9,100, just 400; and now 2022 to the third quarter of 2023, 9,100 to 9,900.
And I think if you look at what it did to our results, the year we went forward 900 units, 2019 and 2020, how strong our results are in 2021, we expect the same to follow. During the course of this year, 2023, we've had all of the expenses of adding the 900 homes. It's only in this quarter and the next that you're beginning to feel the benefit. But for all of 2024, you will have the full benefit of the 5% to 6% rent increases during 2023 plus a full year's of revenue from adding what by the end of the year should be 1,000 rental units.
And just to mention one other thing while I'm talking, there were technical difficulties with the webcast. We will publish the transcript at our website, umh.reit. And if anybody has any questions and for some reason can't ask them on this call due to technical difficulties, you can e-mail nmadden@umh.com, and we will set up a conference call with you. So thank you, and we'll keep going with the questions.
Robert Chapman Stevenson
Okay. So Brett or Sam, what quality condition are the two Maryland acquisitions in? Are these the typical you're going to need to take them down, remove some homes? Or are these the better quality ones? And how pervasive are rental units in those communities today?
Brett Taft
Okay. So yes, it's two properties, they're neighboring properties. One of them is 49 units and very high-quality multi-section homes parallel to the street. The other property, 142 units, is lower in quality, which is where we will do our typical home removal as we're able to — we're going to have to do some infrastructure work there and then we will start to bring in rental units. The 49-unit property is 100% occupied so that's the stabilized portion of the deal.
The neighboring property, the 142-unit community, is about 75% occupied — actually, 70% occupied. So that represents the upside in the [D/E]. In-place cap rate is expected to be about 5.5%. There is a mortgage that we're assuming at lower rates with about 7 years of term left. So that should help us to be able to drive this to be an accretive acquisition in very short order.
Robert Chapman Stevenson
Okay. That's very, very helpful. And what is the current status of the Georgia asset? And when do you expect to see meaningful occupancy taking place there?
Brett Taft
So the Georgia asset we acquired in January, we've been working through some permitting challenges with the municipality. We are just about through that. We do have our first move-in scheduled here over the next few weeks. And we'll quickly start bringing additional homes in to boost occupancy and results.
Samuel A. Landy
It's a good time to mention how well our Southern strategy has done and how much the great percentage increase in the rental revenue in all of our Southern states. So we've seen significant increase in revenue in each state we went to in the South. Brett, if you want to touch on that?
Brett Taft
Yes, sure. So Deer Run in Dothan, Alabama, we acquired that property about 30% occupied. It's now approximately 80% occupied and growing. We should have that property full by the end of next year. Revenue on a T12 basis is up 215%. The other property in South Carolina was slightly higher in occupancy when we acquired it, about 47%.
We did do a lot of home removal there. And that property should be 100% occupied throughout the first half of next year. So revenue there is up 199%. Both of these properties had negative NOI last year. And year-to-date, they're both in the $300,000 range. So we're on track with where we expected to be. And we look forward to continuing to improve them as we move forward.
Operator
The next question is from [David Gallichan], a private investor.
Unidentified Participant
I'm calling from Fort Lauderdale. I just have a question. I was wondering if UMH would be interested in getting like government contracts, especially like with FEMA and stuff. Due to global warming, we seem to be getting a lot more natural disasters and people needing affordable housing really quickly and on their own properties.
Would UMH be interested in something like that? It's a little different section. But unfortunately, with global warming, things seem to be getting worse and worse. And people don't want to be waiting so long to get back into their homes or their original properties which they purchased because of the environment where they love to live.
Samuel A. Landy
UMH stays focused on building, operating, renovating communities with manufactured homes for sale or rent. We're going to stay focused. We're aware that everywhere, including in Israel, there is a need for housing on an emergency basis. But the factories are the ones who have the ability to provide that housing. And the government can and FEMA does store manufactured homes just for that purpose. But that's a whole separate business. And we're very proud of how focused we stay on building and renovating communities with homes for sale and rent.
Operator
The next question is from John Massocca with B. Riley.
John Massocca
Apologies if I missed this earlier in the call. But any update maybe on kind of either renter or owner credit, bad debt expense, how that's kind of trending and just kind of the outlook, maybe as we potentially could be seeing a softer macro environment, how your kind of renters are kind of looking in that environment?
Brett Taft
Yes. So we closely monitor this, and we really haven't seen any material change in collections. Overall, collections for the third quarter are above 98%, which is where they usually are. Our monthly collections are right in line with where they typically are at this point in the month.
So we don't see an issue at this point. But we are closely monitoring it. Anywhere where there could potentially be a problem, we're really staying on top of those. But again, overall, 98-plus percent collections. And again, we don't see anything at the moment that points us to believe that will change anytime soon.
Samuel A. Landy
It's an important time to note that the affordability gap continues to widen. And the widening of that affordability gap makes our product that much more in demand for waiting lists, for people who can pay the rent, for people doing everything in their power to pay their rent on time. When we began the turnaround property program, where we buy and renovate communities and add rentals, we said that, that took 3 years.
The pace we're going on the Southern communities indicates that pace may reduce to 1.5 years because nobody else can do what we do, which is create a rental dwelling unit for as little as $130,000. So that gap between what it cost other people to provide the housing and what it cost us to provide the housing results in us being able to charge lower rents, strong demand.
Our drone videos will show you — our newest drone video shows you how close our community is to the industrial warehouse, which is just a natural fit. And the warehouse needs workers. We provide the housing for the workers. And so we don't have receivables because people — workforce housing is desperately needed.
John Massocca
Okay. And then maybe as you think about the work that's done on the properties, where are you seeing — how is kind of costs trending there, whether it be kind of labor cost or materials? Have there been any kind of letup in those operating costs due to changes in where kind of macro inflation is going?
Brett Taft
Yes. On the payroll front, we saw the majority of our cost increases last year as both through wages and making sure that we're fully staffed. So we're comfortable with where those numbers are. And I really think that's evidenced by our expense growth of 5.6% for the 9 months. Materials costs are increasing about in line with inflation. And we expect that to be the trend going forward as well.
But that being said, we're very proud of our 8.4% revenue growth for the year on the same-property front, 5.6% expense growth and 10.4% NOI growth. I think it's important to note that the 900 rentals that we've set up and installed this year are not fully reflected in our first 9-month numbers. Our rent roll for November is significantly higher. And overall, our revenue is, on a going-forward basis, what's in place right now, about $7 million higher than what was reported for the 9 months.
John Massocca
And I think in terms of like asking rent versus kind of market rent at a particular community, I mean, how does that translate on a percentage basis, some of those things that aren't in maybe the same-store pool?
Samuel A. Landy
We only raise the existing rents to residents approximately 5%. We price the new rents based on what it costs to set up the house and what our market — what market rents are. So new rents are coming in closer to $1,000 per month.
Brett Taft
Absolutely. And it really depends on the market and the home that we're renting. We've got multi-section homes that are renting for $1,200, $1,300, $1,400, in some cases, a little bit higher. But your typical three-bedroom, two-bath, single-wide unit is in that $1,000 range.
Operator
The next question is from [James Gordon] with [Gordon Investments].
Unidentified Analyst
Gentlemen, I wonder if someone would comment a little bit in depth on your sales of the preferred stock at the market.
There's a couple of questions that concern me. Until recently, when loan rates started to drop, you're getting less and less in your aftermarket sales on your preferred stock. We're selling at a yield. It looked like the company would be saddled on these shares anyway on a quasi-permanent basis at about 7.5% interest.
First of all, just several questions. Is there a yield that you guys will not sell at, that you'll close the ATM and not sell the preferred? Or will you just keep selling it? Two, it seems to me that with respect to all the shares you're selling, the company is kind of on a treadmill dilution here. And I'm kind of puzzled about it. I know you have a great need for capital. I know you men are very good stewards of capital. But we're in a very funny environment with interest rates.
And I'm wondering whether this is very expensive equity that you're selling, the cost of this equity. And so my other question is that you've done some computations as to what your returns are, your spreads over your preferred stock. You're paying 7.5%, let's say, when the price was lower. What is the spread that you're earning on this stock? How can you tell us — or can you explain to us what is your thought process here of this continued selling, particularly on the preferred?
Eugene W. Landy
Let me start, and I have to start with what a serious problem the United States has for affordable housing, the amount of the shortage. It is the #2 problem of the country. And you'll see as Congress goes in session for the rest of the year, this is going to be the most talked about. But of course, the first thing is war and peace. And whatever we do, that's #1. But as far as problems that we can do something to solve, housing is critical. And this nation has been able to produce whatever we need, whether it's food, everything in the world.
And then somehow, we've gotten in a position where there's a 4 million home shortage in the country. And that shortage is growing. Because of the fight against inflation, the other builders are cutting back instead of building, they're building 20%, 25% less homes. And the affordable part of the housing market is simply closed to people and it can't be. People are entitled to shelter. They want to raise their families. And they have to have a place to live.
And so we're at the highest levels of the government and with the Congress are working on a solution to the problem. And that solution, which the President has recognized and now has appointed a special person to be in this sector, that manufactured housing and the unique communities we build and the price we come out with, which is simply amazing. I mean, we say very lightly that we're at $1,000 a month of 3 bedrooms and 2 baths and $1,700 a month to get 2 bedrooms and 1 bath, which isn't sufficient housing in a conventional apartment.
We are the solution, and it is going to be a great business. So on the top side of it, as we — I've been in this business over 50 years. I started with the original communities, building them at $10,000 a unit. And those communities today, maybe worth substantially more. The amount of money we've made over the years, which is really because we've had inflation and land values have gone up, is tremendous. So when people call in and want to know whether it's 7% or 9% preferred is too expensive, I sort of smile about that.
Because the communities we're building today, and we are building units for $150,000 a unit, had land and homes, as compared to, well, $350,000 for the apartment unit. We're building a better product at a lower cost on which this company is going to make a lot of money over the years. If you want to know the basic projections, it's not a projection, it's a plan. I want to be careful on this. We're not telling people that the communities we build today, in 12 years, are going to double in value. But that's happened in the past.
So we're not — when we issue the preferred, we would love to issue at a lower cost. But we wanted to have — I think Sam wants to do 800 rental homes a year. And 3 years, we'll do 2,400 rental homes put into sites that we already now own and are already paid for. So if I'm going to do 2,400 homes and it's going to cost $100 million, we want to do it because we're going to make a lot of money on it, whether or not we issue the preferred at $21 or $22 versus the $25.
And of course, the preferred stock is a better investment because everything is a capital stack. And our banks appreciate that the preferred stock is behind them. And as far as the common stock, it would be wonderful if we could issue as we did, most of the capital we've issued is at $20 a share. We can't issue stock at a price higher than the market, so whatever the market is. So what I'm saying in this is that we are going to continue growing the company. We are a leader in the company. And we see great opportunities in Florida with 800,000 people moving in a year.
We see a need for workforce housing. We see a need for the immigration. So we're going to allocate capital and do 1,000 units, cost $250 million. So I'm not so sure if you expect the company to say, "Well, we're going to shut down because interest rates are at a little bit of a high or, well, we're going to shut down because the market doesn't appreciate the future value of the stock." We're not going to do that. And we have great government programs now. We can get money at what rate, Anna?
Anna T. Chew
It's about 6.3% right now on 10-year fixed rate mortgages.
Eugene W. Landy
Through the government-sponsored entities, so we're raising money. So what I'm saying and suggesting is you have to blend all our sources of capital. And we need equity to get the debt and it's highly profitable. It's one of the best businesses to be in. But you have to take a long-term view of it. And we certainly want to continue meeting this housing crisis and continue to be a leader in the industry. So we're going to build at least 400 expansion units. We're going to try to put in 800 more new rentals a year.
And right now, we may be able to make some really attractive acquisitions. One of the fundamental things we look at is replacement cost. And if some other company wants to sell 10,000 units below replacement cost, we're going to take a good look at that, too and we — and if we need to raise capital, we'll do that. The manufactured housing industry is a wonderful industry. But it is capital-intensive, and we're going to continue to be a serious participant in.
Operator
(Operator Instructions) Showing no further questions, this concludes our question-and-answer session. I would like to turn the conference back over to Samuel Landy for any closing remarks.
Samuel A. Landy
Thank you, operator. I would like to thank the participants on this call for their continued support and interest in our company. As always, Gene, Anna, Brett and I are available for any follow-up questions. We look forward to reporting back to you in February with our fourth quarter and year-end 2023 results. Thank you.
Operator
The conference has now concluded. Thank you for attending today's presentation. The teleconference replay will be available in approximately 1 hour. To access this replay, please dial U.S. toll-free 1 (877) 344-7529 or international +1 (412) 317-0088. The conference access code is 5082598. Thank you, and please disconnect your lines. ##
Part II – Additional Information with More MHProNews Analysis and Commentary
According to Bing AI: "I couldn't find any information on UMH Properties being involved in serious litigation." That was noted in the introduction, sets the firm apart from several of their larger fellow MHI member portfolio operators, and helps tee up the following.
UMH Properties is a uniquely mixed bag. For example. In some ways, they appear to be idealistic, which is not a bad thing. But as noted in the introduction and during their earnings call above, that projection of idealism by UMH seems to be at variance with several years of efforts on behalf of the Manufactured Housing Institute (MHI), sometimes with significant costs – think the House on the Hill, for instance – that arguably has given them little practical benefits in return. If someone makes the argument on behalf of UMH that manufactured housing has become a racket, and MHI is part of a pay to play scheme for consolidators of the industry, then isn't it incumbent on UMH to expose that in some way, perhaps through a document like their financial supplemental?
On the one hand, UMH is clearly profitable. On the other hand, the snapshot from Yahoo Finance posted below suggests that investors see their stock as overvalued. The base image that follows is by Yahoo Finance, but the collage elements, including the orange arrows, are added by MHProNews. UMH has been as high as $18.87 per share this year, but closed Friday at $14.50.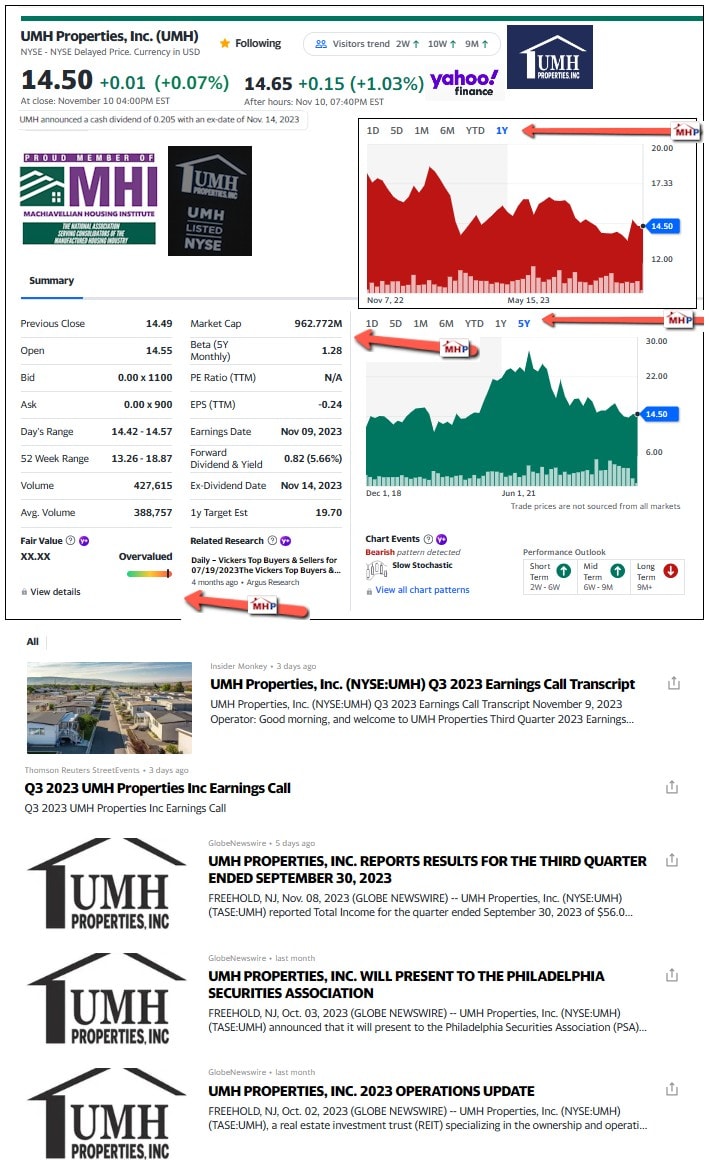 There is more information needed for clarity on the roughly 1000 manufactured homes UMH ordered from factories which they struggled with getting installed and ready for rental or sale. It may be that despite the sizable orders that represented, that they may have had less than favorable treatment. If so, why?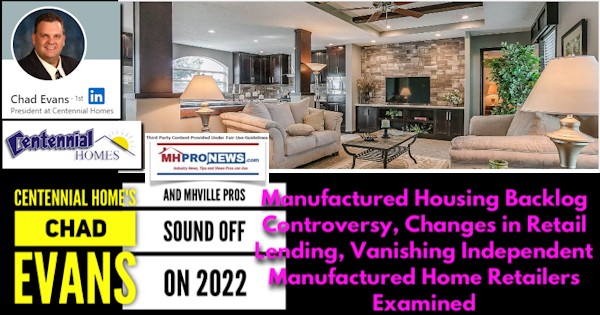 UMH is making a pitch that in several respects compares them to an apartment developer. While the cost per unit figures as stated are substantially lower for a UMH provided manufactured home rental, the fill rate by numbers of apartments is faster. If so, why? To illustrate, per ALN Apartment Data: "The average lease-up duration for the more than 200 Florida properties to stabilize so far this year was 12.8 months. Alabama, with the second most properties in the data set for the region at almost 30, had the highest average lease-up time at 13.9 months."
Similarly, the UMH sales program, as is arguably true for that of other MHI member communities, is hardly dazzling in terms of numbers per year vs the numbers of communities, vacant sites, etc. available. They reported 122 new home sales year-to-date in 2023, but they also reported that they have 135 communities now. That's fewer than 1 new home sold per community over a 9-month period.  By comparison, Realtor in 2-2023 reported that a single-family house listing is an average of 83 days to sell, and that is at the average price of $414,950.
Meaning, unpacking their data reveals that even with dramatically lower prices – and allowing for the cost of site fees at a UMH Property – far more costly conventional housing far outpaces sales at UMH by a wide margin.
This is not meant as a slam. These are simply a clinical analysis of their own stated data.
In fairness, several other larger manufactured home community operations may have a similar experience on the sales side.
Sun Communities 'Compelling Supply–Demand Fundamentals' 'Virtually No New Supply Added for Years' but Manufactured Home Sales Drop, Quarterly-Y2D2023 Data with Analysis; plus MHMarkets
Eugene Landy should be commended for having the chutzpah to mention the masses crossing the southern U.S. border. But having raised the millions of housing units needed, he could refine his pitch by saying what fellow MHI member Cavco did. Namely, that some 6 million new homes are needed.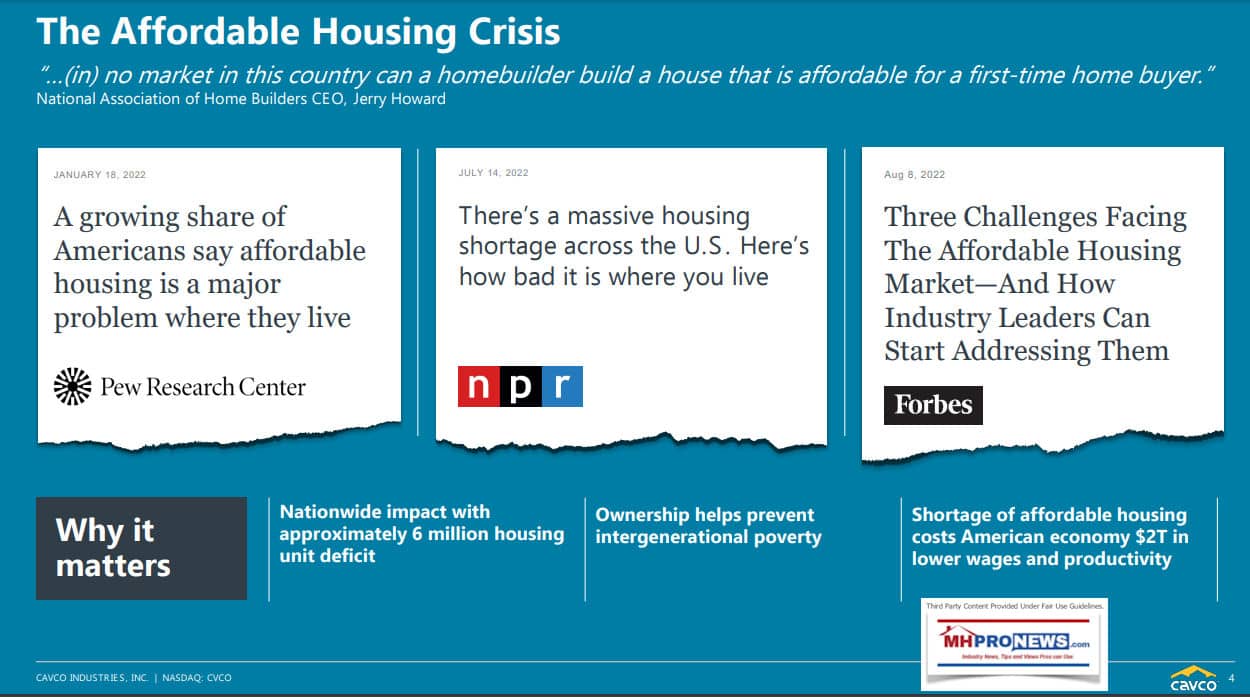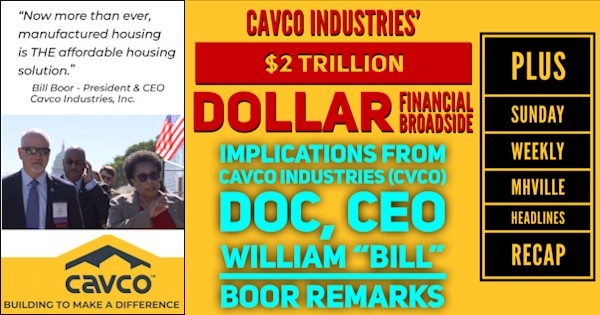 Among some larger MHI community operators, UMH looks like they could conceivably break from their peers and help lead a charge for a more noble trade organization. Even notorious member Frank Rolfe has repeatedly criticized MHI, so why doesn't UMH feel like they could do so too? Indeed, Rolfe has criticized MHI and their leadership yet was still given an opportunity to speak at a MHI-National Communities Council (NCC) forum. So, is there a good reason for UMH leaders to hold back on a critique of MHI, if they believe it is merited?
Having a profitable business and a proven track record is no mean feat.
Having one like UMH Properties with decades of history is a notable achievement.
Drone videos are useful. But they are still talking about drone video footage as if it were a thing, yet in 2023, it is hardly cutting edge at this point.
What would be cutting edge among larger manufactured home community operators is showing a new home program that attracts and closes sales times their current numbers. What would be cutting edge for UMH is having far more sales than rentals.
Yes, renting may be profitable. But renting an affordable home is hardly the American Dream.
UMH has some motivated and talented team members and leaders. Perhaps they need to have a leadership retreat willing to question their own thesis – using this brief analysis as a starting point – and then considering how their results can be improved.
The stock market trends for their share price are not to be discounted. Investors are saying UMH's shares are worth less today than some one or two years ago? Clearly, pitching the merits of manufactured housing as affordable housing and UMH's track record in that realm has not yet dazzled investors in their publicly traded REIT.
That said, despite these apparent cracks in their thesis, they have a solid financial and performance foundation for a pivotal move. But that is true only if they are willing to do what it takes to make such a pivot.
As a firm with roughly a billion-dollar market cap and decades of reasonable performance, if they successfully revised their business model and achieved more sales, then they could talk about how they are supporting the American Dream of ownership.
While they may merit an 'atta boy' on some level for apparently not being a predatory black hat brand in a nonprofit that seems to coddle troubling behavior within their communities-member ranks, that's not a message they are pushing.
Sam Landy responded to that one fellow during the earnings call who asked about emergency housing a straightforward response. What that man suggested wasn't worth their loss of focus.
But their focus, while profitable, could be refined and improved.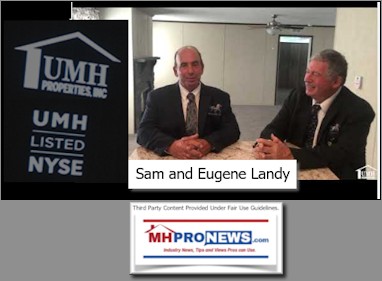 Antisemitism 
The rise of antisemitism in the U.S. will also be briefly considered in the light of Jewish-led UMH Properties (UMH).
There is certainly no requirement on the part of the Landys to mention antisemitism during a quarterly earnings call. That said, there is no known reason not to do so, given that Sam mentioned Israel in part of his response to emergency housing.
An objective view of the evidence suggests that antisemitism in the U.S. seems to largely be a product of the political left. It was also like that in Nazi Germany, which was a fascist socialist state, as the acronym NAZI reveals. NAZI meant "National Socialist German Workers Party," which is leftist not 'on the right' as left-leaning Wikipedia incorrectly asserts.
The Landys have good reasons to be as aligned as possibly with the working class in America. Those employees and retirees are the bread and butter of their customer base.
Meanwhile, it is understandable that they want to be able to tap into the capital which in the U.S. in recent years has largely been behind the left-leaning
Democratic Party
.
That said, in a period like our own times when Gene Landy has the guts to mention the border crisis, they should also have the guts to call out matters that put themselves and other Jews in harm's way.
Both major parties have failed the working and middle classes at various times. That said, to refer to Democratic plans in an allusion to Joe Biden as if they are sincere is arguably a mistake. Why? That is explained in the context of the articles linked below, in which HUD researchers and the HUD Secretary clearly make the history of federal policy at this time toward manufactured housing clear.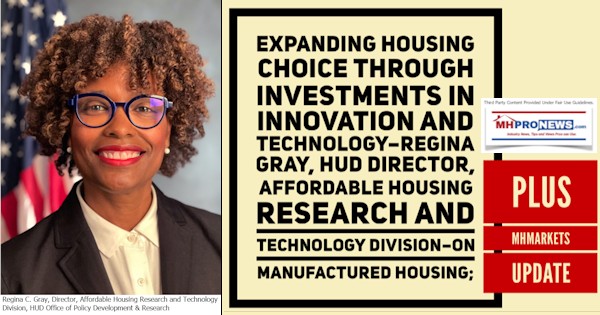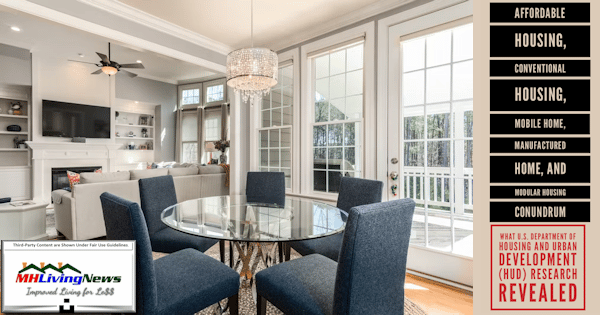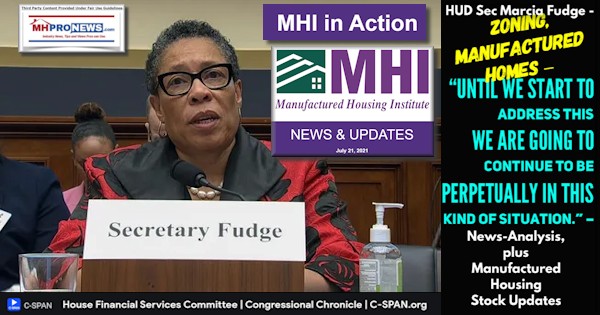 To suggest a level of confidence in the current administration might be viewed as a material error.
They don't have to politicize their business, but if they opt to do so, then they certainly should do it in a manner consistent with known facts.
One ethical grounds, based on what is known at this time, there is a case to be made that UMH could be superior to, say, larger Sun Communities (SUI).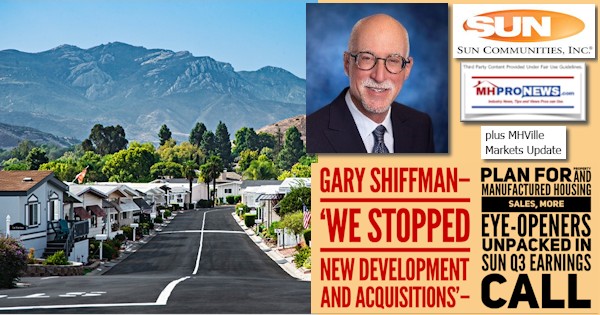 But their failure to address the types of performance issues in their own firm, not to mention the issues related to their membership in MHI, are reasons to be cautious.
"The manufactured housing industry is a wonderful industry," said UMH Properties' Eugene "Gene" Landy during their most recent quarterly earnings call. "But it is capital-intensive…" "…and if we need to raise capital, we'll do that." Manufactured Housing IS a wonderful industry. It may indeed be capital intensive. But by learning how to increase their velocity of sales and renting, they could make raising capital even easier. To learn more, see the linked and related reports.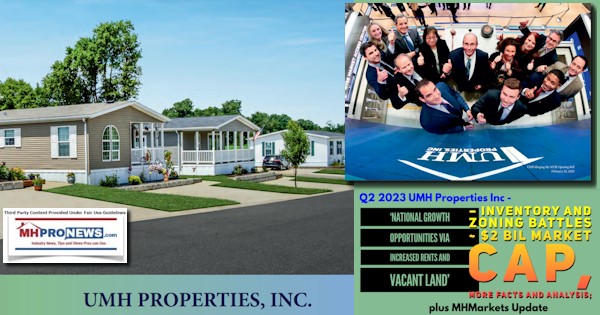 Literally Historic! Former Manufactured Housing Institute (MHI) President-CEO Chris S. Stinebert Remarks Embarrassingly Upend Current MHI Narratives – Why MHI Purged? Plus MHVille Markets Update
Artificial Intelligence Answers: 'Why Manufactured Housing Has Underperformed in 21st Century During Affordable Housing Crisis?' Facts, Analysis, plus Sunday Weekly MHVille Headlines Recap
What's Hot Among Manufactured Housing Pros, Investors, Researchers, Advocates, Public Officials Checking Out Manufactured Home Industry News, Tips, and Views; plus Sunday Weekly MHVille Headlines Recap
Manufactured Housing Production Decline Persists in Sept 2023 per Manufactured Housing Association 'During Affordable Housing Crisis Affordable Manufactured Housing Continues to Underperform', Facts Analysis –
Governor Hochul Signs 3 Bills 'to Support Homeowners at Manufactured Home Parks' – Consequences of 'Predatory' Manufactured Home Community Operators Spread in U.S.; plus MHVille Market Updates
"…Then they came for the Jews, and I did not speak out—because I was not a Jew.
Then they came for me—and there was no one left to speak for me.
—Martin Niemöller"
The quote above is from a longer reflection by that then well-known Luther pastor which opens with: "First they came for…" His remarks were a lament and his words have been part of the permanent exhibition at the United States Holocaust Memorial Museum since its opening in 1993.
There is an obvious need to speak up against all forms of wrongdoing, because failure to do so can cascade into ever-greater woes.
MHProNews intends to monitor and do follow up reporting on UMH Properties as deemed warranted.
For ongoing independent trade news coverage of MHVille, as always, stay tuned to the largest, most popular source for manufactured housing "Industry News, Tips, and Views Pros Can Use"© where "We Provide, You Decide." © ###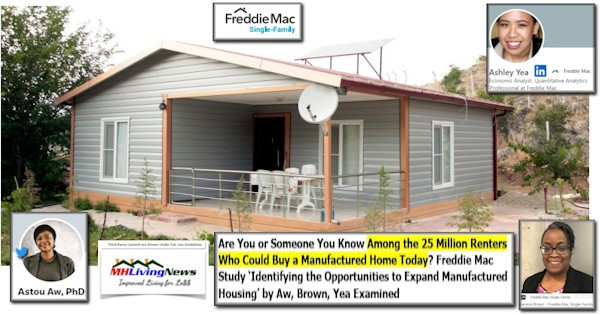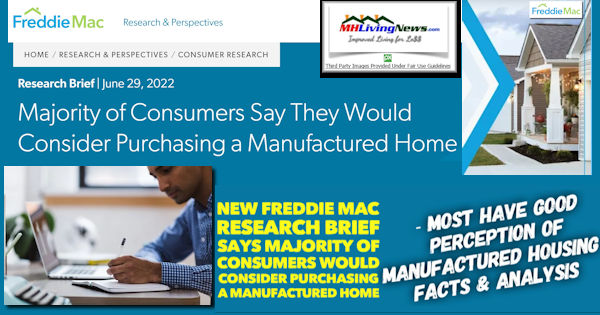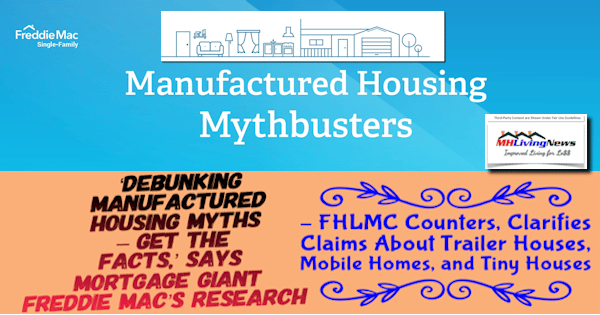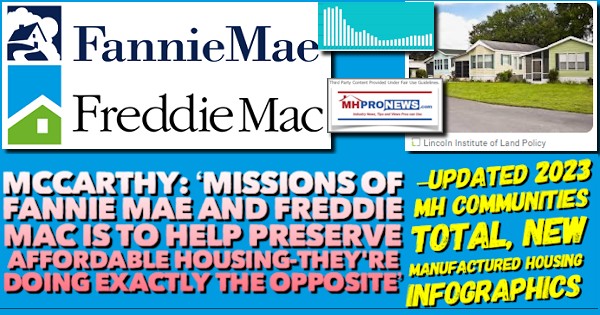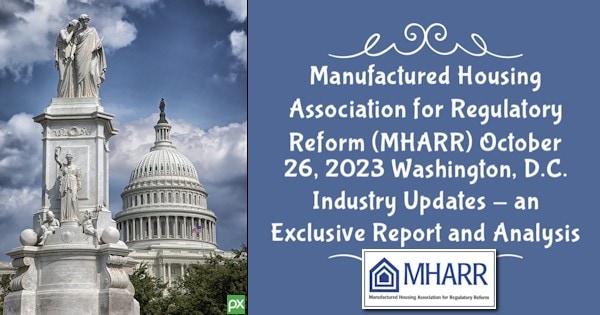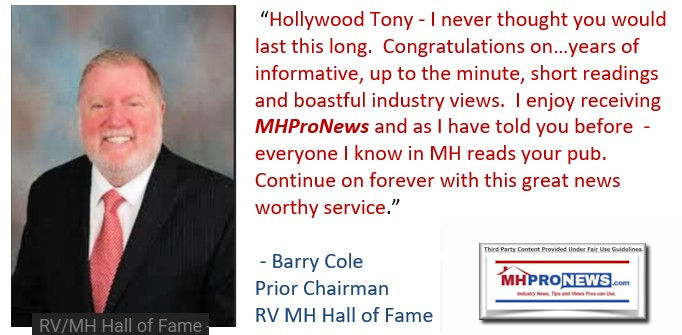 Note: to expand this image below to a larger or full size, see the instructions
below the graphic below or click the image and follow the prompts.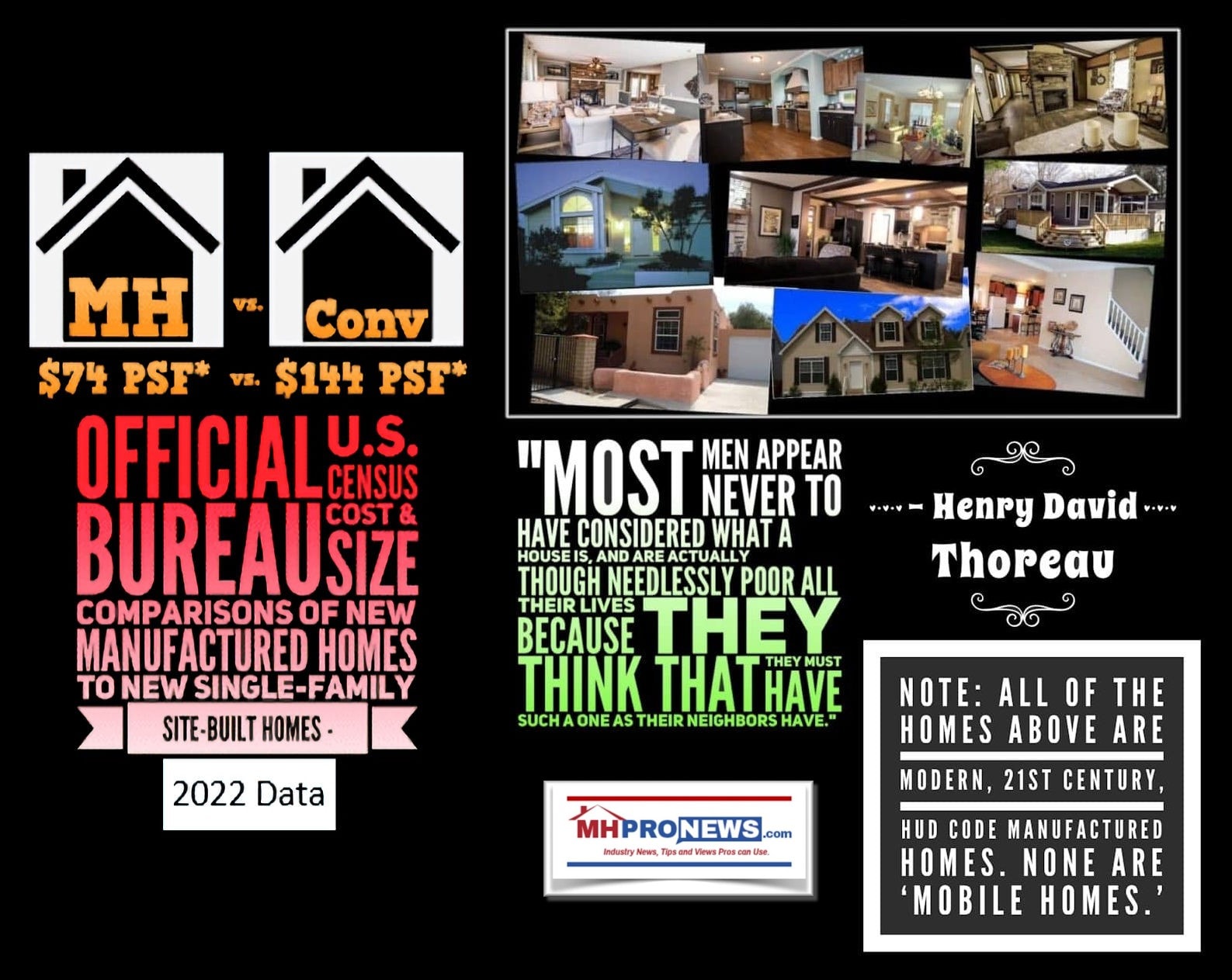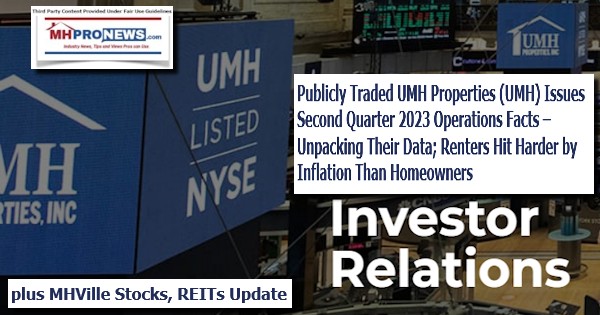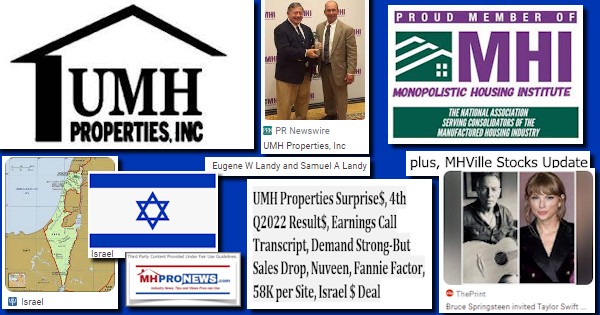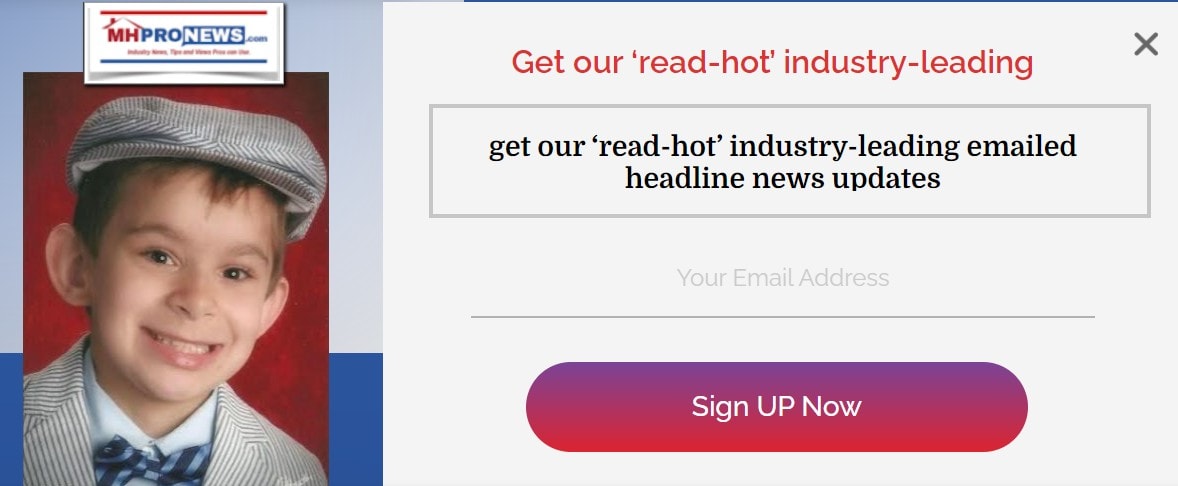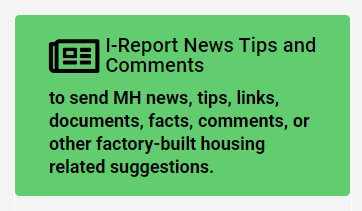 Again, our thanks to free email subscribers and all readers like you, as well as our tipsters/sources, sponsors and God for making and keeping us the runaway number one source for authentic "News through the lens of manufactured homes and factory-built housing" © where "We Provide, You Decide." © ## (Affordable housing, manufactured homes, reports, fact-checks, analysis, and commentary. Third-party images or content are provided under fair use guidelines for media.) See Related Reports, further below. Text/image boxes often are hot-linked to other reports that can be access by clicking on them.)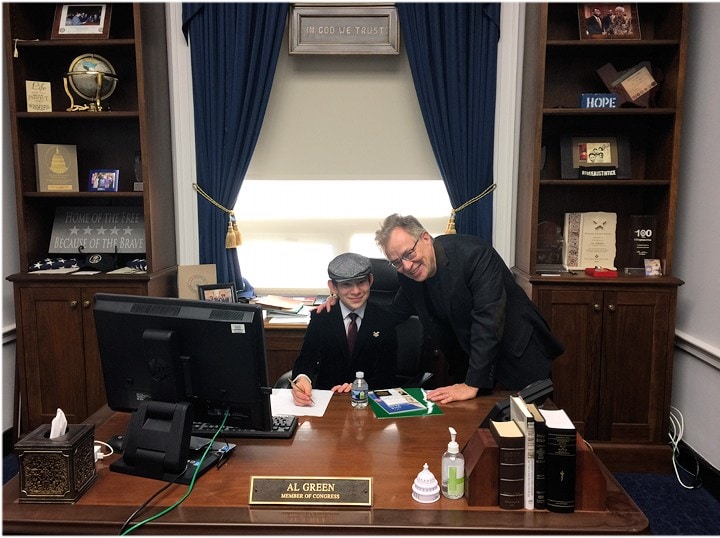 By L.A. "Tony" Kovach – for MHProNews.com.
Tony earned a journalism scholarship and earned numerous awards in history and in manufactured housing.
For example, he earned the prestigious Lottinville Award in history from the University of Oklahoma, where he studied history and business management. He's a managing member and co-founder of LifeStyle Factory Homes, LLC, the parent company to MHProNews, and MHLivingNews.com.
This article reflects the LLC's and/or the writer's position and may or may not reflect the views of sponsors or supporters.
Connect on LinkedIn: http://www.linkedin.com/in/latonykovach
Related References:
The text/image boxes below are linked to other reports, which can be accessed by clicking on them.'
'Revolutionize Housing Industry' – Factory-Builder Admares $750 Million Investment in U.S. for Plant w/Automation, More on S2A, Tiny Homes, 3D Printed Housing; plus Sunday Weekly Headlines Review
'Warren Buffett Apparently Has Eye on New Double-Wide' MarketWatch-Fast Company Reports on Clayton Homes and Related Manufactured Housing Acquisitions, plus Sunday Weekly MHVille Headlines Recap
H.R. 5198 – Expansion of Attainable Homeownership Through Manufactured Housing Act of 2023 – Manufactured Housing Institute Supported Bill Explored; plus Sunday Weekly MHVille Headlines Recap