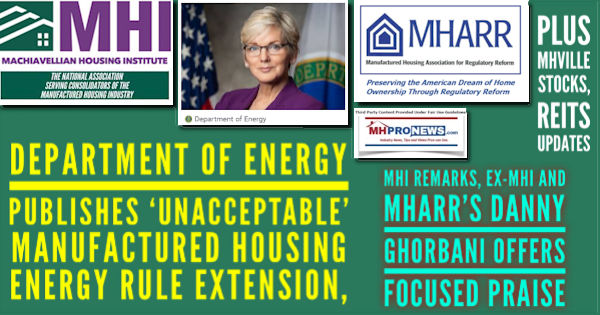 "Every day is an IQ test." Says former award-winning CNN journalist turned award-winning WMAL satirical pundit Chris Plante. "Pay more attention to what people do than what they say." That's a maxim repeatedly used by award-winning and longtime Manufactured Housing Institute (MHI) member Marty Lavin, who also recommends that thinkers "Follow the money" to understand events. After a withering press by the Manufactured Housing Association for Regulatory Reform (MHARR) and MHProNews for MHI to sue the U.S. Department of Energy to stop the pending DOE manufactured housing energy rule, MHI joined with the Texas Manufactured Housing Association (TMHA) to do just that. The MHARR encouraged MHI-TMHA suit has successfully delayed the DOE manufactured housing energy rule.
But delay alone of the DOE energy rule for manufactured housing is "unacceptable" says the MHARR in their latest media release, which follows in Part I of today's report. A copy of the Wall Street Journal (WSJ) editorial on the topic is also attached.
After the MHARR media release are recent MHI remarks on the same topic in Part II below. Included in Part II are exclusive remarks from former MHI Vice President, turned MHARR founding president and CEO, and now MHARR Senior Advisor Danny Ghorbani to MHProNews. As part of our additional information with more MHProNews analysis and commentary is MHI's recent remarks to their readers via email is also provided.
Part III is the signature Daily Business News on MHProNews manufactured housing connected stocks and real estate investment trusts (REITs) connected stocks and headline news bullets.
Part I – MHARR News Release

MAY 30, 2023
TO:                 MHARR MANUFACTURERS
                        MHARR STATE AFFILIATES
                        MHARR TECHNICAL REVIEW GROUP (TRG)
FROM:         MHARR
RE:               DOE PUBLISHES UNACCEPTABLE ENERGY RULE EXTENSION
The U.S. Department of Energy (DOE) has published a final rule in the May 30, 2023 edition of the Federal Register to extend the date for compliance with the manufactured housing "energy conservation" standards adopted on May 31, 2022. Under the final rule, manufacturers of single-section "Tier 1" homes will have until sixty (60) days after publication of the final DOE enforcement regulations to begin compliance with the new standards, while manufacturers of multi-section "Tier 2" homes will have until July 1, 2025 to comply.
While MHARR supported an extension of the compliance date for the new standards, based on DOE's failure to propose – and consider the cost-impact of – regulatory compliance, testing and enforcement procedures at the time it developed and initially published its May 31, 2022 standards, MHARR has consistently opposed the DOE standards themselves as a baseless attack on the affordability and availability of HUD Code manufactured homes in violation of the National Manufactured Housing Construction and Safety Standards Act of 2000 (as amended). Thus, MHARR in its compliance extension comments, called once again on DOE to not only delay, but to totally withdraw its May 31, 2022 standards and to "go back to the drawing board" to develop new, appropriate and cost-justified standards in full accordance with both the Energy Independence and Security Act of 2007 and federal manufactured housing law.
What has emerged, however, in the wake of the final extension rule, is a set of unnecessary, excessive, market-killing energy standards, paired with a compliance scheme that already  baselessly targets and discriminates against the industry's most affordable single-section homes. Put simply, if multi-section "Tier 2" homes warrant a two-year compliance phase-in period, single-section "Tier 1" homes should, at a minimum, be treated in the same manner and not subject to a shorter, discriminatory phase-in period that will further distort a market that has been crippled by higher interest rates, higher supply costs and plummeting production over two consecutive quarters. Better yet, DOE's entire May 31, 2022 standards rule should be jettisoned and replaced by a valid and legitimate rule, based on a valid and legitimate process, rather than a process that remains – and continues to be – infected by DOE's corrupted 2014-2015 "negotiated rulemaking."
As DOE's standards and compliance processes currently stand, however, moderate and lower-income American consumers who rely on the industry's most affordable homes, will be targeted with additional excessive and unnecessary costs first. Until the courts decide the fate of the inappropriate and excessive May 31, 2022 DOE standards, DOE should at a minimum treat all types of manufactured housing – and consumers – the same.
Rather than a mere delay, the entire DOE energy standards debacle deserves to be "killed," as the Wall Street Journal declared in a May 9, 2023 editorial (please see copy attached). MHARR will continue to aggressively pursue that end, as it has consistently for years.
cc:  Other Interested HUD Code Manufactured Housing Industry Members
Attachment
Manufactured Housing Association for Regulatory Reform (MHARR)
1331 Pennsylvania Ave N.W., Suite 512
Washington D.C. 20004
Phone: 202/783-4087
Fax: 202/783-4075
Email: MHARR@MHARRPUBLICATIONS.COM
Website: www.manufacturedhousingassociation.org
MHProNews note: WSJ editorial on DOE's manufactured housing energy rule via MHARR attached.
Part II – Additional Information with More MHProNews Analysis and Commentary in Brief
It will be interesting to see what, if anything, Arlington, VA based MHI says following the MHARR media release posted above.  Newcomers should recall that MHI claims to represent "all segments" of HUD Code manufactured housing. However, on issue after issue, the evidence continues to mount that MHI appears to be working for the interests of consolidators of various segments of the manufactured home industry. More on that further below.
Compare and contrast what MHARR said in the above with MHI's most recent email to their readers on 5.24.2023. The attachment linked below is to a highlighting added by MHProNews version of the DOE document. The DOE document's text remains as in the original.
DOE Delays Energy Rule
Last Friday, the Department of Energy (DOE) announced that it will delay the compliance date for the Energy Conservation Standards for Manufactured Housing.
The announcement moves the compliance date from May 31, 2023 until 60 days after the DOE establishes enforcement procedures for single section homes. MHI expects the DOE to complete that process in the fourth quarter of 2023 at the earliest. The compliance date will be extended to July 1, 2025 for all other homes. DOE decided to delay after hearing from hundreds of MHI members.
MHARR's Danny Ghorbani is an RV MH Hall of Fame inductee from back in the days when that organization wasn't more apparently influenced by the donations linked to Clayton Homes and other MHI members. Recall the recent MHProNews fact check on MHI's and RV MH Hall of Fame 'history' of MHI posted below.
Who's Who at Manufactured Housing State Associations per Manufactured Housing Institute (MHI), Others with MHI 'Official' History per Al Hesselbart-Claims-Tips-Views; plus, MHVille Markets Update
Ghorbani served MHI for years as a vice president. After he left MHI, a group of manufacturers approached Ghorbani to organize what became the Manufactured Housing Association for Regulatory Reform (MHARR).  Ghorbani was MHARR's founding president and CEO. He still serves MHARR's second president and CEO, Mark Weiss, J.D., as the organization's senior advisor. Few have been involved in manufactured housing for as long as Ghorbani, whose experiences date back to this segment of the factory-built housing's true heyday, which was the late mobile home era and how the industry transitioned from the mobile homes of yesteryear into the federally regulated manufactured housing industry. Ghorbani witnessed, and was part of the efforts, to continually address the challenges in HUD Code manufactured housing which included, among other achievements, the enactment of the Manufactured Housing Improvement Act (MHIA) of 2000.  With that brief tee up, Ghorbani sent MHProNews on May 29th the following remarks, on the record.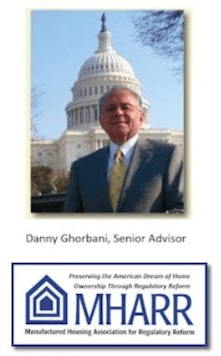 Tony,
Congratulations on your May 29, 2023 THOROUGH and IN-DEPTH analysis of the LATEST STATUS of the destructive DOE energy rule for new manufactured homes. Reading it, I was quite impressed with the way that you patiently, methodically and meticulously connected the dots and lifted the fog that has intentionally been placed on this very complex and destructive rule for quite some times.
I encourage industry members and consumers to read your May 29th article and understand that the industry's fight against the DOE energy rule is not over yet, as the current delay is merely a pit stop.  As Mark [Weiss] and MHARR have consistently and persistently been advocating since the beginning of the DOE's rule-making process, DOE's current proposed rule must be withdrawn and send back to the drawing board for a complete re-do in full compliance with its enabling law (EISA). This should be the final goal of the industry's lawsuit.
Thanks,
Danny
Danny D. Ghorbani
202/262-2170
dannyghorbani@aol.com ##
Ghorbani's referring to the article linked below, which was featured in our 5.29.2023 twice weekly eblast.
SHOCK Reveal-DOE Energy Rule Updates by DOE, Manufactured Housing Institute (MHI), Manufactured Housing Association for Regulatory Reform (MHARR) Provided, Unpacked; plus MHVille Markets
The above plows relevant ground, even in the wake of MHARR's latest press release on 5.30.2023. That said, MHARR's attached Wall Street Journal op-ed on the DOE's manufactured housing energy rule merit some pull quotes for consideration.
Per the Wall Street Journal (WSJ) on 5.9.2023 are the following.
"The Biden Administration's regulatory onslaught continues, with almost no media coverage about the costs or consequences. A case in point is the new Department of Energy rule due to hit on May 31 that will make manufactured homes less affordable."
"Manufactured homes…are also the only single-residence housing entirely regulated by the federal government…"
"The Department of Housing and Urban Development [HUD] for decades oversaw construction, safety and efficiency standards for [manufactured housing] units, but in 2007 House Democrats gave the Energy Department power to impose energy-efficiency mandates."
"The regulation will require [the manufactured home] industry to redesign everything from ducts to insulation in thousands of models. And it gave manufacturers only a year to fully comply, never mind that DOE typically affords appliance makers up to five years to meet new energy standards."
"DOE claimed that its rule would save owners from $177 to $475 per year in energy costs."
"DOE ignored the costs of testing and compliance, which will be hefty. By one estimate, the cost of duct-leakage testing aloe could be $1500 per home.
There is more, but those last two quoted WSJ editorial remarks ought to be an earthquake in manufactured housing circles for those who want to see the industry grow instead of shrink.  While there is no solid evidence, some have speculated that the looming DOE rule – and the related media coverage – is a factor that has slowed manufactured housing sales.
6 Month Manufactured Housing Industry Production Plunge Continues, Accelerates – Where Are Manufactured Housing Institute (MHI) Leaders, Cheerleaders? Facts and Manufactured Home Community Factor
Once more for emphasis, and then some math. Per the WSJ editorial board, which reportedly included the popular writer/speaker Kimberley Strassel, the following.
"DOE claimed that its rule would save owners from $177 to $475 per year in energy costs."
"DOE ignored the costs of testing and compliance, which will be hefty. By one estimate, the cost of duct-leakage testing aloe could be $1500 per home.
What Strassel and her WSJ colleagues have asserted is that not only will manufactured homes be thousands of dollars more per unit, but those costs may never be recovered by the typical homeowner. Instead, what will occur is that numbers of would-be manufactured home buyers will be 'priced out' of buying a manufactured home at all.
That harms those who are at the lowest rung of the economic ladder.  That begs the question. Why is MHI pressing for delay instead of killing the rule outright, as MHARR has repeatedly done? Again, see the detailed analysis linked here, because it takes into account what the DOE said in its own words. For instance, DOE cited MHARR 10 times. DOE cited Clayton Homes zero times. To the point of Ghorbani's praise, DOE cited L. A. "Tony" Kovach twice. What did they reference from Kovach (this writer) saying? Here is that paragraph, that begins with references to MHARR, and ends with citations to Kovach.

MHARR stated that no amount of delay or modification can remedy DOE's failure to abide by EISA's cost-effectiveness and HUD-coordination requirements in the rulemaking process, and that the failure to abide by EISA's requirements makes the standards of part 460 and any action to modify such standards invalid, arbitrary, and not in accordance with applicable law. (MHARR at p. 8). L.A. "Tony" Kovach[15] similarly stated that part 460 should be scrapped and redone, and that the standards are not cost- effective due to their effects on affordability. L.A. "Tony" Kovach also noted concerns of small manufacturers' ability to comply with DOE's standards and the role of such manufacturers, and larger manufacturers, in the rulemaking process.
[15] EERE-2009-BT-BC-0021-2517."
DOE accurately reflected Kovach's concerns in a sense, but they also toned down those concerns. That said, by providing the documented comments, some might follow the facts and see what those actual remarks might be. In a 2021 letter to DOE, MHProNews' Kovach said the following.
https://www.manufacturedhomepronews.com/wp-content/uploads/2021/11/DOE-Energy-Comments-L-A-Tony-Kovach-11.26.2021.pdf
4.13.2023 comments by Kovach are found here.
https://www.manufacturedhomepronews.com/wp-content/uploads/2023/04/DOE-Manufactured-Housing-Energy-Rule-Comments-EERE-2009-BT-BC-0021-4.13.2023-from-L.-A.-Tony-Kovach.pdf
Summing up.
MHI says delay.
But MHARR, the Wall Street Journal (WSJ) and Kovach all have said "kill it" and start over.
Who is obviously on the side of the industry's independents? Note that the report linked above and here demonstrated that MHI's circle fest of trade bloggers were cited by DOE exactly zero times in their formal remarks about their reasons for delaying. Did those pro-MHI bloggers/publications comment at all? Did they merely provide MHI's form letter? DOE didn't specifically say. But whatever the case may be, those same MHI brownnosing bloggers and writers have apparently not seen fit to reveal what MHI's role has been in causing this energy rule in the first place. To learn more, see the two linked documents above and the above linked report that Ghorbani praised, also found at this link here. ##
Name Calling, Evidence, Facts, and Manufactured Housing's Primary 'Muckraker' Shed Light on Manufactured Home Industry Underperformance; plus Sunday Weekly Headlines Recap
50 State YTD 2023 Manufactured Home Production, Shipment Data Compared to NAR, NAHB Insights –Stick Builders Up While MH Falls – NAR Says 'More Inventory Critical' – Obstacles and Opportunities in MHVille Snapshot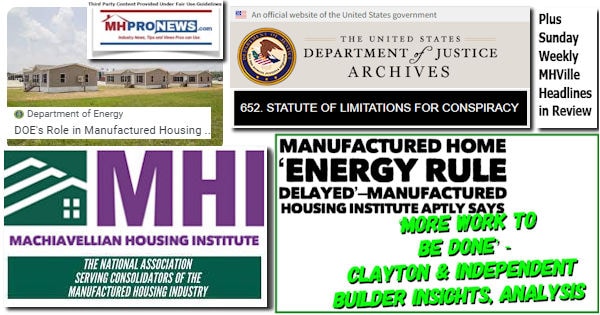 Part III – Daily Business News on MHProNews Markets and Headline News Segment
The modifications of our prior Daily Business News on MHProNews format of the recap of yesterday evening's market report are provided below. It still includes our signature left (CNN Business) and right (Newsmax) 'market moving' headlines. The macro market moves graphics will provide context and comparisons for those invested in or tracking manufactured housing connected equities.
In minutes a day readers can get a good sense of significant or major events while keeping up with the trends that are impacting manufactured housing connected investing.
Reminder: several of the graphics on MHProNews can be opened into a larger size. For instance: click the image and follow the prompts in your browser or device to OPEN In a New Window. Then, in several browsers/devices you can click the image and increase the size. Use the 'x out' (close window) escape or back key to return.
Headlines from left-of-center CNN Business – from the evening of 5.30.2023
Life on the inside
Elizabeth Holmes turned herself in to the Bureau of Prisons on Tuesday, May 30, to begin serving her 11-year sentence for defrauding investors while running the failed blood-testing startup Theranos.
Here's what's in store for Elizabeth Holmes at a prison camp in southern Texas
Elizabeth Holmes reports to prison
These companies are winners in the debt ceiling deal
AI industry and researchers sign statement warning of 'extinction' risk
US oil prices sink below $70 on debt ceiling jitters and Russia-Saudi tensions
Corporate America celebrates debt ceiling deal and urges Congress to quickly pass legislation
Fueled by AI, Nvidia joins the $1 trillion club
Taylor Swift sets summer's hottest dress code: Sequins, boots, cowboy hats
US home prices rose in March for the second month in a row
Britain is getting so desperate to tame inflation it's talking about food price caps
How crypto is dealing with the debt ceiling turmoil
China urges Japan to end curbs on chip exports
31 billionaires are worth more than the US Treasury has in cash
Global market cheers for US debt ceiling deal fade
Elon Musk says Twitter has 'no actual choice' about government censorship requests
Disney's 'The Little Mermaid' rakes in $117 million at the US box office on opening weekend
The world's biggest ad agency is going all in on AI with Nvidia's help
One of China's biggest cities is so cash-strapped it's calling in debts
Turkish lira hits new record low after Erdogan election victory
Metals-rich Indonesia's IPO market is so red-hot it's thrashing Hong Kong and India
Don't expect the stock markets to rejoice about the debt ceiling deal
State Farm stops home insurance sales in California, citing wildfire risks
Lawyer apologizes for fake court citations from ChatGPT
Notice: the graphic below can be expanded to a larger size.
See the instructions below the graphic below or click the image and follow the prompts.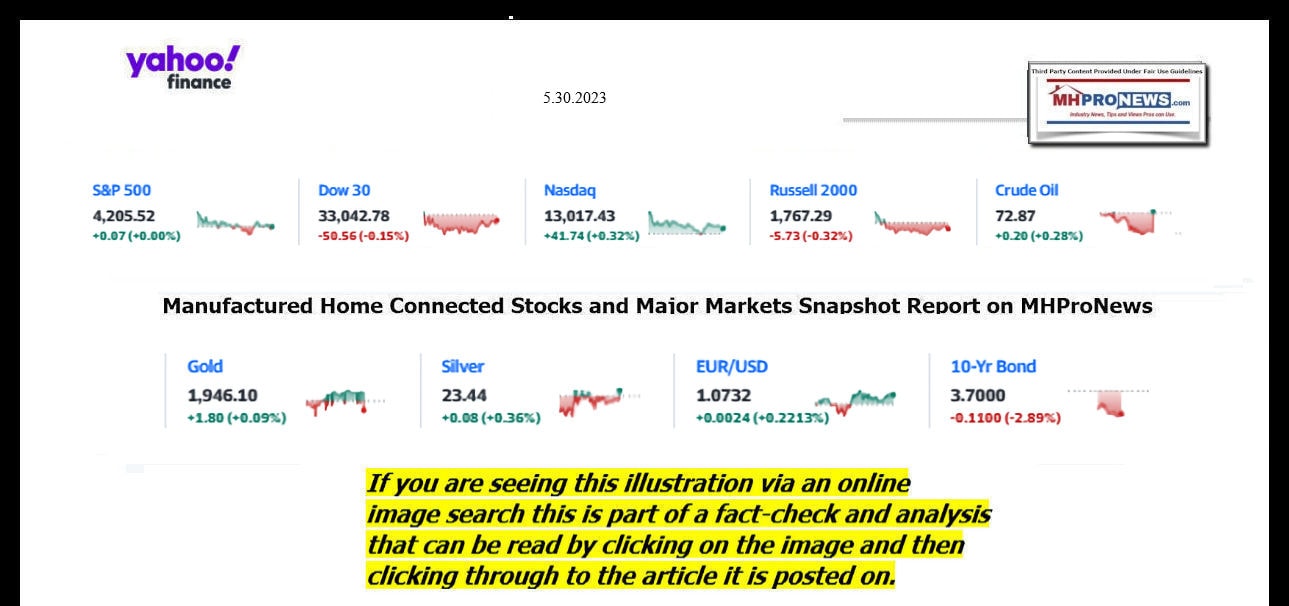 Headlines from right-of-center Newsmax 5.30.2023
House 'Taking Steps' to Hold FBI Director Wray in Contempt of Congress
Rick Santorum: McCarthy Debt Deal 'Well-Played'
Matt Gaetz: McCarthy Can Be Ousted for Using Dem Votes | video
Mark Morgan: Trump's Planned Order Will 'Deter' Illegals | video
Rosendale Debt Deal Gives Biden a Blank Check | video
Blaine Holt: Logistics Snarl Ukraine Counteroffensive | video
Bice: McCarthy Kept Promises in Debt Deal | video
Mace: DeSantis' Abortion Stance 'Alienating' Voters | video
Ramaswamy: End Big Tech's Crony Privileges | video
Armstrong: Permitting Reforms Are Key to Debt Deal | video
Texas State Rep. Questions Paxton Impeachment | video
Trump Releases Plan to Halt Chain Migration
Former President Donald Trump previewed an executive order he would issue to stop chain migration if he is successful in his run for the presidency…. [Full Story]
Related Stories
Mark Morgan to Newsmax: Trump's Planned Executive Order Will 'Deter' Illegals
A Rescue Mission for the Teaching of US History
Let's face it: whatever side of the spectrum one is on, he or she [Full Story]
House Will Hold FBI's Wray in Contempt of Congress
House Speaker Kevin McCarthy, R-Calif., warned Monday he will hit FBI [Full Story]
Drones Hit Moscow, Kyiv as War Escalates
Ukrainian drones struck Moscow on Tuesday, Russia said in what one [Full Story]
Related
Blaine Holt to Newsmax: Logistics Snarl Ukraine Counteroffensive |video
Zelenskyy Pays Tribute to American 'Warriors'
Zelenskyy Aide: Ukraine Plan Only Way to End War
Russia's Lavrov: Black Sea Grain Deal at Risk of Collapse
Monmouth Poll: Trump Best GOP Candidate to Beat Biden
Republican voters said former President Donald Trump would be their [Full Story]
Division Over UFO Sighting Highlights Difficult Task
The polarizing viewpoints surrounding a new video of a UFO sighting [Full Story] | Platinum Article
Rosalynn Carter, 95, Diagnosed With Dementia
Rosalynn Carter, the wife of former President Jimmy Carter, has been [Full Story]
Nvidia Surge Offsets Investors' Jitters Over Debt Vote
Stocks on Wall Street closed mixed Tuesday, pressured by worries [Full Story]
Pentagon: Chinese Jet 'Aggressive' Near US Plane
A Chinese fighter jet carried out an "unnecessarily aggressive" [Full Story]
Report: Wagner Group Recruiting Through Social Media
The Wagner Private Military Company, a group assisting the Russian [Full Story]
DeSantis Hitting Trump on Crime, First Step Act 'Jailbreak'
Florida GOP Gov. Ron DeSantis is hitting former President Donald [Full Story] | video
States Embrace Conservatives With Anti-ESG Legislation
Several states have taken the baton from conservatives who have [Full Story]
Amazon Left Scrambling As Shoppers Find out About Secret Deals
Online Shopping Tools
New China COVID Wave Predicted to Infect 65M Weekly
A Chinese senior health adviser is predicting 65 million COVID-19 [Full Story]
Inflation Prompts Americans to Tap Their 401(k)s
More retirement savers are prematurely withdrawing money from their [Full Story]
GOP Primaries in 2024: Dates, Rules, Decisions
With the 2024 GOP presidential raceheating up, statesare gearing up [Full Story]
N.C. Rep. Bishop First GOP to Call for McCarthy's Ouster
Dan Bishop, R-N.C., on Tuesday became the first Republican to [Full Story]
Blinken: 'Time Is Now' for Sweden to Join NATO, Turkey to Get New F-16s
U.S. Secretary of State Antony Blinken said Tuesday the "time is now" [Full Story]
US Bombers Fly Over Bosnia in Sign of Support
A pair of U.S. Air Force B-1B Lancer bombers flew low over Sarajevo [Full Story]
Report: Two Fla. Beach Shooting Suspects 'in Custody'
Two suspects involved in a Hollywood, Fla., shooting on Memorial Day [Full Story]
China Helps Tesla Become World's Best-Selling Car
China was the biggest market for Tesla's Model Y electric sport [Full Story]
Panel Starts 3-Year Review of 1972 Munich Olympics Terror Attack
A panel of historians set up to review the 1972 attack on the Munich [Full Story]
Goldman Sachs to Cut 250 Jobs
Goldman Sachs Group Inc. is expected to cut about 250 jobs in the [Full Story]
Norway: 'Russian Spy' Whale Spotted off Sweden
Norwegian authorities said Tuesday that a beluga whale, which was [Full Story]
Nvidia Hits $1 Trillion in Market Value
Nvidia Corp. Tuesday became the first chipmaker to join the [Full Story]
US COVID Hospitalizations Reach Record Low
COVID-19 hospitalizations in the United States fell below 9,000 in [Full Story]
Florida-Bound Seaweed May Contain Deadly Bacteria
Agiant blob of seaweedheaded for the Florida coastline mightcontain [Full Story]
Dem Sen. Manchin Predicts Swift Passage of Debt Deal
Joe Manchin, D-W.Va., on Tuesday said he "absolutely" thinks [Full Story]
DeSantis Confirms for Ernst's Iowa 'Roast and Ride'
Florida Republican Gov. Ron DeSantis is the latest in the 2024 GOP [Full Story]
Liberal Ad Campaign Calls for Justice Thomas to Resign
A six-figure advertising campaign was launched by two liberal [Full Story]
Consumer Confidence Down, Especially Among Seniors
Consumer confidence fell in May as Americans, particularly older [Full Story]
Graham: Russian Arrest Warrant 'a Badge of Honor'
After the Russian Interior Ministry issued an arrest warrant for Sen. [Full Story]
The Worst City in America is Found in Florida
Finance
Inflation Prompts Americans to Tap Their 401(k)s
More retirement savers are prematurely withdrawing money from their 401(k) accounts, as the price of everyday goods and services remains inflated, according to The New York Times… [Full Story]
Hewlett Packard Enterprise Misses Quarterly Revenue Estimates
Founder's Vision Vaults Nvidia to $1 Trillion
Leasing the Easiest Way to Get a $7.5K EV Tax Credit
8M Americans Flew on Memorial Day Weekend
Health
Chocolate, Berries Might Help Boost Memory as You Age
You'll likely lose some of your memory and thinking abilities as you age, but nutrients called flavanols might help thwart that decline, a new study suggests. Not getting enough flavanols — natural compounds found in fruits, vegetables and even chocolate — could be driving… [Full Story]
Morning People Have More Faith, Life Satisfaction
Afternoon Exercise Most Effective for Type 2 Diabetes
Israel Multiple Myeloma Treatment 90 Percent Effective
How to Use Eye Drops Safely
Notice: the graphic below can be expanded to a larger size.
See the instructions below the graphic below or click the image and follow the prompts.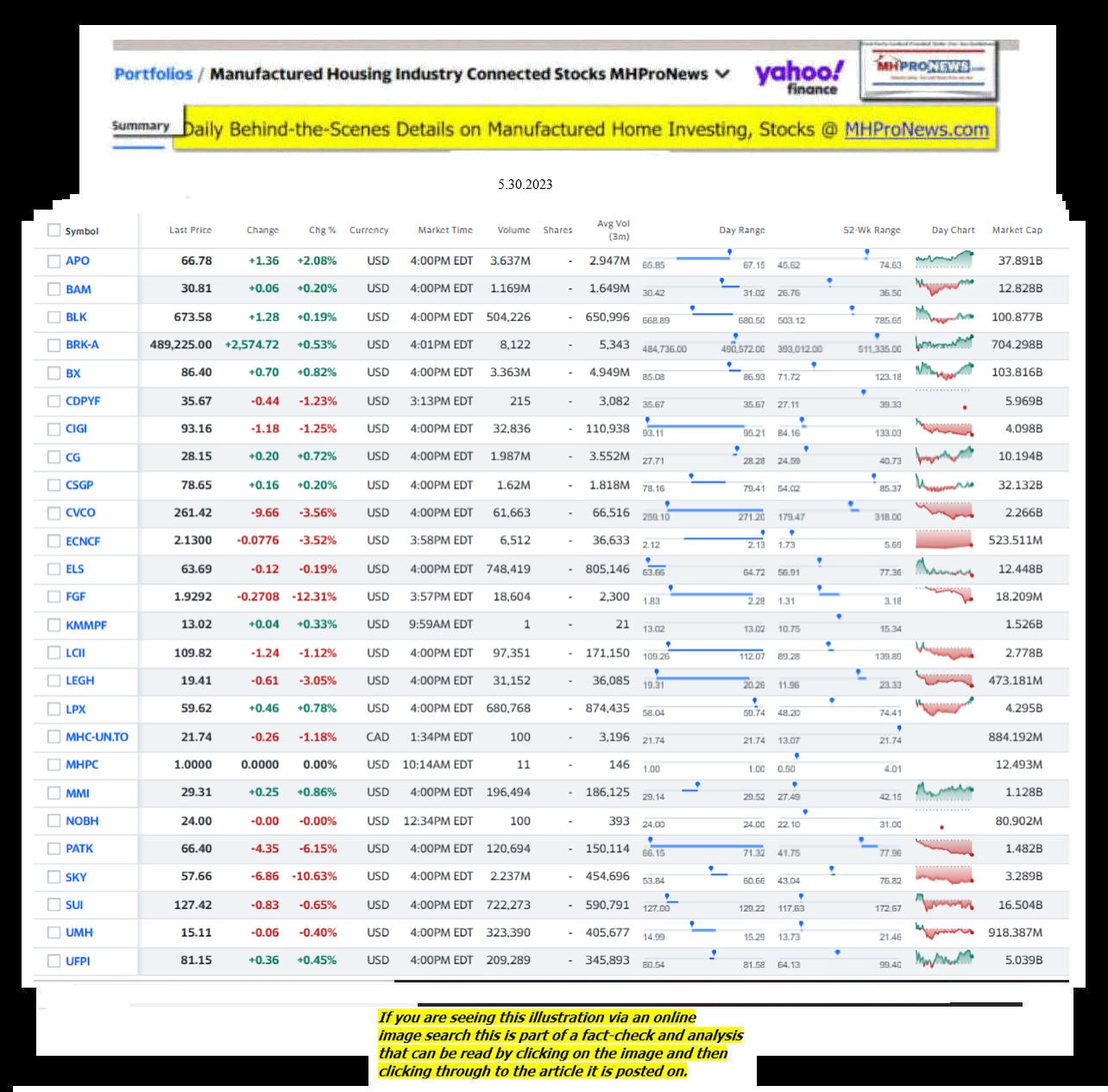 2022 was a tough year for many stocks. Unfortunately, that pattern held true for manufactured home industry (MHVille) connected stocks too.
See the facts, linked below.
'Stomach Churning Year' CNN-Wall Street 'Forget 2022' Down Year – Major Equities Data Compared to Manufactured Housing Stocks, Manufactured Home Community REITs, Performance for Year by Company
====================================
Updated
NOTE 1: The 3rd chart above of manufactured housing connected equities includes the Canadian stock, ECN, which purchased Triad Financial Services, a manufactured home industry finance lender.
NOTE 2: Drew changed its name and trading symbol at the end of 2016 to Lippert (LCII).
NOTE 3: Deer Valley was largely taken private, say company insiders in a message to MHProNews on 12.15.2020, but there are still some outstanding shares of the stock from the days when it was a publicly traded firm.  Thus, there is still periodic activity on DVLY.
Note 4: some recent or related reports to the REITs, stocks, and other equities named above follow in the reports linked below.
Q1-23 Manufactured Home Shipments YoY -29% Drop But Triad's Origination Up-ECN Capital's Triad Financial Services–5.15.2023 Q1-2023 Financial Results-Remarks, Corp Insights; plus MHMarkets Update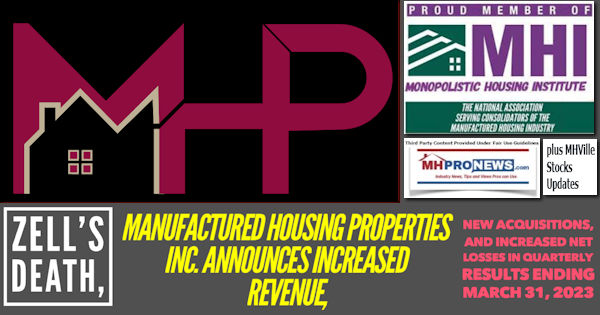 Legacy Housing Financial Results and Earnings Call 1Q 2023-'Sales Slowed but Margins Improved' Duncan Bates Boasts of Manufactured Housing 'Business Tailwinds' Official Data-Analysis
Manufactured Housing Institute Claims 'Effective Branding' for 'Manufactured Housing'-Seriously? Target Rich Satirical Saturday Examines MHI Claims, Messaging, RESULT$; plus MHVille Stocks Update
Sun Communities – 'Development in Our DNA,' ESG Stance, Q4 2022 Year End Results Earnings Call & PR – Facts, Insights Beyond PR and Official SUI Statements; plus MHVille REITs, Stocks Update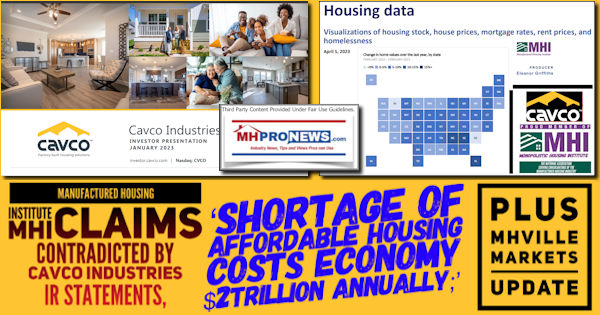 Nobility Homes, Inc. Sales and Earnings for its Fiscal Year 2022 Report, Result$ Best Inflation – Net After Taxes Up 34%, More Fact$; DeSantis ESG and NOBH; plus MHVille Stocks, Market Updates
'Killing's as Easy as Breathing' 'Bad Guys Know More Games' Warren Buffett Annual Berkshire Hathaway Letter, Clayton Homes, 21st, VMF-Manufactured Home Loans-Compelling MHVille Expert Views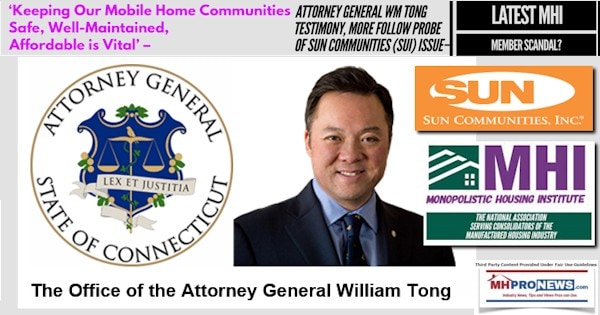 'Manufactured Housing in the News,' Unpacking UMH CEO Sam Landy Op-Ed' It's Time for Bi-Partisanship on Affordable Manufactured Housing Homeownership' in HousingWire; plus MHMarkets Updates
CEO Mark Yost, Skyline Champion Insiders SELL Million$ Value SKY Stock, Home Sales Drop-4th Q 2022 (3QFiscal2023), Official Result$-Facts, Analysis, Info Beyond PR; plus MHVille Stocks Update
BlackRock Document Exposes Central Banks like Federal Reserve on Recession; Manufactured Home Producer Cavco Industries 2022 Year End Results (CVCOQ3.23) Facts+Analysis; plus MHVille Stocks Update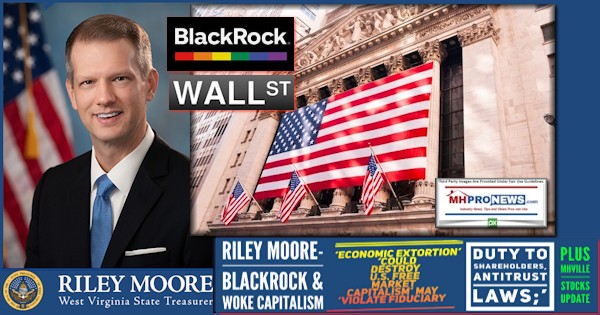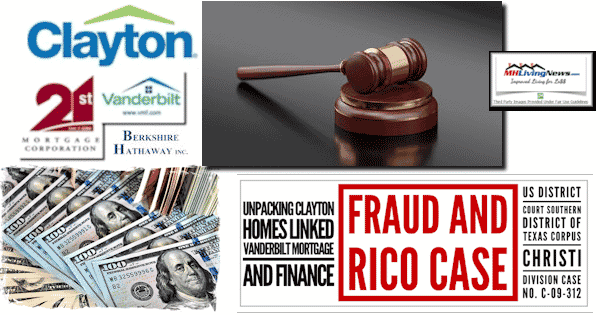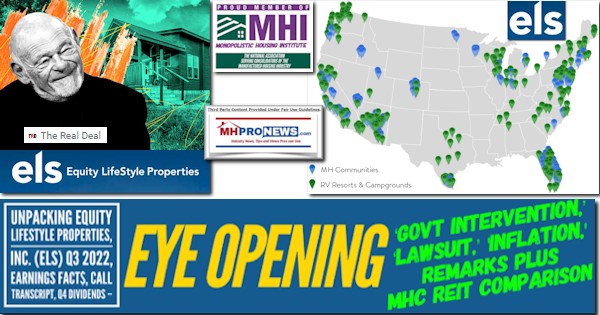 Manufactured Home Communities (a.k.a. 'Mobile Home Parks' – SIC) – Exploring UMH Properties; Fellow Manufactured Housing Institute Member Yes! Communities Suits and Settlements; plus MH Markets Updates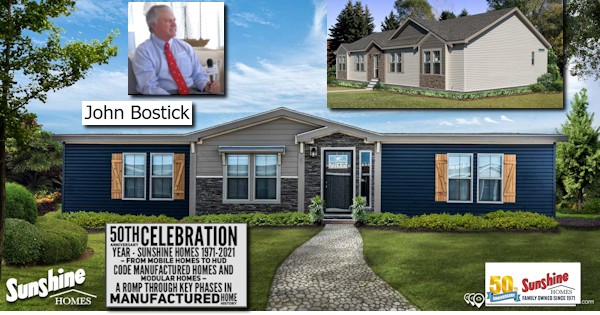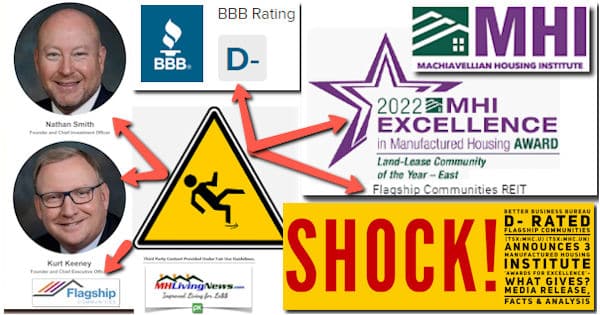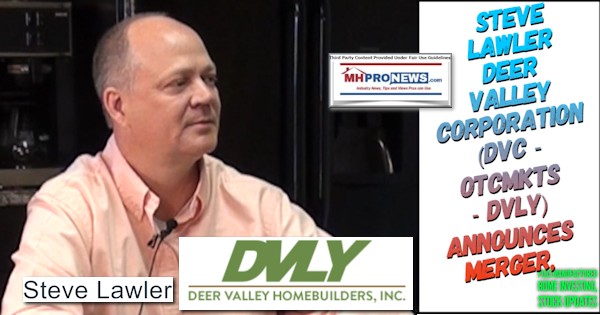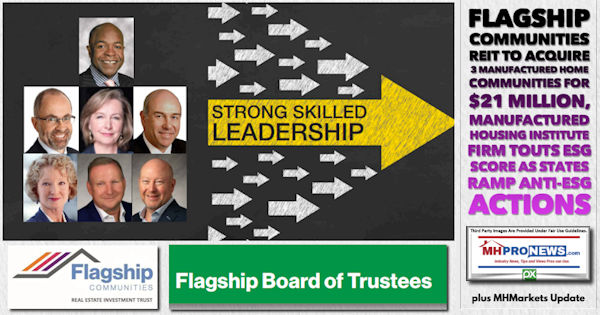 2023 …Berkshire Hathaway is the parent company to Clayton Homes, 21st Mortgage, Vanderbilt Mortgage and other factory-built housing industry suppliers.
· LCI Industries, Patrick, UFPI, and LP each are suppliers to the manufactured housing industry, among others.
· AMG, CG, and TAVFX have investments in manufactured housing related businesses. For insights from third-parties and clients about our publisher, click here.
Disclosure. MHProNews holds no positions in the stocks in this report.
· For expert manufactured housing business development or other professional services, click here.
· To sign up in seconds for our industry leading emailed headline news updates, click here.

Manufactured housing, production, factories, retail, dealers, manufactured home, communities, passive mobile home park investing, suppliers, brokers, finance, financial services, macro-markets, manufactured housing stocks, Manufactured Home Communities Real Estate Investment Trusts, MHC REITs.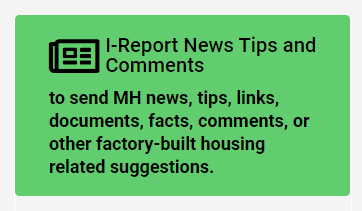 That's a wrap on this installment of "News Through the Lens of Manufactured Homes and Factory-Built Housing" © where "We Provide, You Decide." © (Affordable housing, manufactured homes, stock, investing, data, metrics, reports, fact-checks, analysis, and commentary. Third-party images or content are provided under fair use guidelines for media.) (See Related Reports, further below. Text/image boxes often are hot-linked to other reports that can be access by clicking on them.)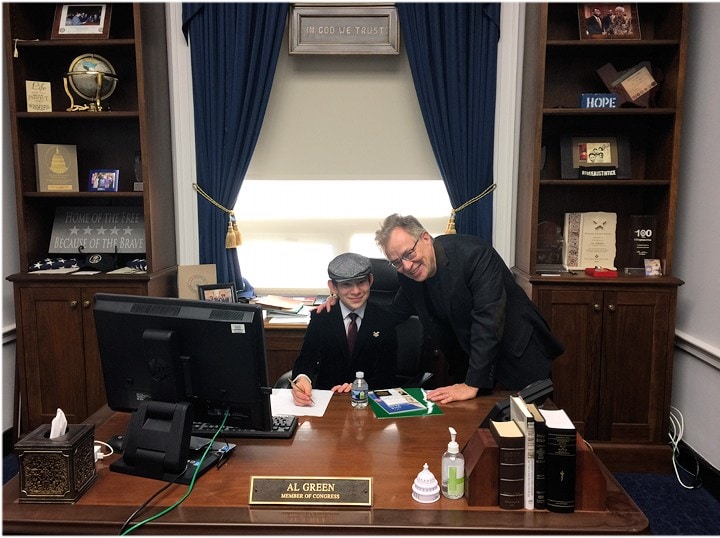 By L.A. "Tony" Kovach – for MHProNews.
Tony earned a journalism scholarship along with numerous awards in history. There have been several awards and honors and also recognition in manufactured housing. For example, he earned the prestigious Lottinville Award in history from the University of Oklahoma, where he studied history and business management. He's a managing member and co-founder of LifeStyle Factory Homes, LLC, the parent company to MHProNews, and MHLivingNews.com. This article reflects the LLC's and/or the writer's position and may or may not reflect the views of sponsors or supporters.
Anar Pitre-CEO Lotus Capital Partners-Vexing Manufactured Housing Institute Claims in Fact Check of Forbes 'What Manufactured Home Communities Investors Need to Know' – Inaccurate MHI Data Shown
Call for Congressional Oversight Hearings of Manufactured Home Industry Regulators Highlighted by Manufactured Housing Association for Regulatory Reform (MHARR); plus MHVille Markets Update
'Global Disinformation Index' Warren Buffett Ally Bill Gates' Microsoft Org Charged-Cutting Revenue to Conservative Views via Xandr, GDI; plus Sunday MHVille Headlines Recap
#1 Texas' Manufactured Housing Builders Survey Says They are 'Ready for a Rebound' But Data Point in Question, DOE MH Energy Rule Too – Facts, Analysis; plus, MHVille Stocks, Markets Update
Clayton-Next Step Off-Site Built 'White Paper'-Manufactured Homes, ThinkND 'Magic of the Mind-Everyday Illusion, Misdirection, Deception' MHI Members' Claims Analyzed; plus MHVille Markets Update
Department of Energy Publishes 'Unacceptable' Manufactured Housing Energy Rule Extension, MHI Remarks, Ex-MHI and MHARR's Danny Ghorbani Offers Focused Praise – plus MHVille Stocks, REITs Updates
Manufactured Housing Institute Claims 'Effective Branding' for 'Manufactured Housing'-Seriously? Target Rich Satirical Saturday Examines MHI Claims, Messaging, RESULT$; plus MHVille Stocks Update