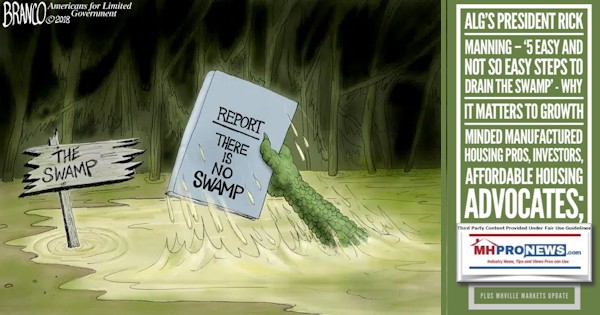 Facts are whatever they are. Facts are not partisan, but they may have partisan and political implications. Facts and evidence can be ignored but ignoring them routinely results in negative consequences. When barraged by deception, misdirection, gaslighting, and agenda-driven claims, the truth and reality have to be repeated to counter the propaganda. During the primary season is a timeframe when voters can exert significant influence on candidates for Congress, the White House, as well as local or state races. For decades, the left-leaning 'progressive' movement – largely aligned with the Democratic Party – have, per voices on the right, been ahead of Republicans in terms of understanding the various mechanisms of power and influence in society or government. The assertion has been made (see reports linked further below) that Democrats and their backers have been using the levers of power to a greater extent than the GOP. If that sounds like a backhanded compliment from the right to the left, in one sense, it is. Perhaps one example of an apparent result of 'long term' Democratic Party thinking is found in Washington, D.C. The nation's capital has given a big edge to Democratic presidential candidates in most of the 21st century.  Per Bing's AI Chat function, which cited left-leaning NBC News and provided the following data-point. "In the 2020 presidential election, 92.1% of voters in Washington, D.C. voted for the Democratic candidate, Joe Biden1. The Republican candidate, Donald Trump, received 5.4% of the votes1. Other candidates received smaller percentages1." On a passing note, one reason why deposed President Donald Trump is considered to be at risk in his pending charges in Washington, D.C. is precisely because of that wide imbalance in the population that tends to favor of Democrats. The jury pool is selected from registered voters.  Per the D.C. Courts website: "Jurors are selected from lists of registered District of Columbia voters…"
So, Washington, D.C. proper is widely Democratic supporting.
Similar to the nation's capital city, the surrounding counties adjacent to Washington, D.C. also voted Democratic in 2020. MHProNews asked Bing's AI on 9.19.2023.
>"What percentage of voters in the counties in Maryland and Virginia next to Washington, D.C. voted for Joe Biden in 2020?"

In Maryland, Joe Biden won the presidential election with 65.8% of the vote1. He carried Black-majority Prince George's County and Baltimore City with almost 90% of the vote, as well as the suburban counties of Montgomery, Howard, and Baltimore with over 60% each2.
For Virginia, Joe Biden won Henrico County, Loudoun County, Prince William County, and Fairfax County with 63.7%, 61.5%, 62.6%, and 69.9% of the vote respectively3. These four counties were former suburban bastions of the Republican Party in Virginia3." …
Learn more:
Since federal workers in offices in Washington, D.C. routinely live in the city or in those counties near the national capital, those data points suggest that most of the Washington, D.C. federal workforce is made up of citizens who vote pro-Democratic. As an additional clue to that evidence, it has been nearly 20 years since a Republican presidential candidate won the popular vote in Washington, D.C., per left-leaning Wikipedia.
One takeaway from those facts and evidence is this.  Partisanship is just one of many possible issues related to the permanent bureaucracy.  That factual and evidence-based preface helps frame Part I and Part II of today's report.
Part I is from the Daily Torch to MHProNews is this op-ed by Rick Manning on his thoughts on what can be done to 'drain the swamp.' The data and points Manning raises is noteworthy, which is why MHProNews has opted to provide it to our thinking readers, while noting as with any quoted or provided source that these are his views and research.
Part II is additional information with more MHProNews analysis and commentary in brief.
Part I 
5 Easy and Not So Easy Steps to Drain the Swamp
By Rick Manning
For purposes of this article, The Swamp, is defined as the permanent bureaucracy which decides which regulations should be enforced, which ideas from the temporary political appointees should be scuttled or moved forward, who gets hired into the bureaucracy and the disbursement of federal largesse through grants and contracts.
A government which spends $6.2 trillion and exerts power to determine winners and losers between even the largest corporations, will by necessity create a coven of lobbyists, lawyers and procurement specialists to protect and expand their interests.  This infrastructure serves as a protective wall which ferociously fights to preserve and expand the fount of their feast, but a significant part of the swamp's  praetorian guard goes way if the amount of power and control exerted by the government is restrained.
The soft underbelly of the swamp is the administrative state itself. The nameless, faceless career federal employees who have no fear of being fired, little stake in the outcome of their actions and every-day push government forward like a slow-moving lava flow consuming everything in its path.
The President and Congress created this sometimes pernicious but largely unthinking monster and they can shrink and restrain it.
Here are the five steps that can and should be taken.
1: FIGURE OUT WHO IS ACTUALLY SHOWING UP TO WORK – Seems basic, but at the end of the Trump administration, the Department of Health and Human Services asked the question, how many employees are even logging in to their computers or mobile devices.  Since everyone was 'working from home', if you never logged in, you never worked.  Obviously people in building maintenance and others did not have the need or ability to log-in, but the result was shocking nonetheless – 25% of those getting paid by taxpayer dollars never once logged in to work from the middle of March to the middle of December in 2020.  Every one of them got paid full wages.
Congress needs to compel that the White House Office of Personnel Management provide an annual detailed report on the government-wide log-in habits of its workforce, to allow appropriators to incorporate this information into funding decisions.
Information about the work habits of the administrative state is a first step to draining the swamp, and it is an easy one that could be done now.
2: FOCUS ON THOSE WITH THE REAL POWER IN THE SWAMP – The Senior Executive Service consists of around 7500 people who are the super federal employees.  The idea behind the SES is that they are the permanent lever pullers who know how to get things done and can operate equally well in any agency since their role is theoretically operational.  This is untrue in many cases.
In reality, many in the SES have their own fiefdoms at agencies that they have been in for years and know better than anyone else.  That knowledge gives them immense power as they know who got which grants, which politicians have an interest in the agency and their hot buttons, and in some cases are the hidden sources in government who reporters covering the swamp rely upon. The SES is not bad, but it is the control mechanism for the swamp and it is the vanguard for maintaining the status quo and/or the expansion of government. 
Remember, it is extremely rare to find someone who voluntarily surrenders power, and transforming government requires that the power of the administrative state be lessened. The SES are the most skilled and ambitious of the federal employees and they do know how to make government run, or not run.  So what can be done?
Get them to retire or move them from their positions of control to new less familiar circumstances.
The first step is simple. As one of the first acts of a new limited government-oriented administration in 2025, Congress should pass legislation which gives all federal employees a short window to retire early with an added two or even three-years of retirement benefits added to their current retirement. Because the SES are largely the most experienced federal employees, they disproportionately nearing or at retirement eligibility. 
The stick which is already built into law is that due to the increased money and responsibility of the SES, they can be compelled to accept a transfer within six months. If they do not accept it, they can be fired. Along side the increased retirement incentive, those SES members who have been identified as problems should receive their transfer papers to a new Fargo, ND office that has nothing but bare walls and minimal heat. 
Voluntary retirements will come raining in, and the new administration should have already prepared for them by identifying potential replacements who will be honest operators of government rather than political apparatchiks. 
3: PASS THE MERIT ACT – The MERIT Act extends to the full government a change in the federal civil service law that was put in place early in the Trump administration in response to the Veteran's Administration's Obama era failure to provide health services to veteran's who were dying out of sheer neglect and incompetence by the federal workforce.
Federal bosses (political appointees, SES members, and upper-level federal employees) cannot fire subordinates, except for in the most egregious cases.  Threaten your boss with bodily harm, you cannot be fired.  Don't show up to work, you cannot be fired.  Refuse to do your job, you are safe from firing.  Incapable of doing your job, once again keep collecting that paycheck.
MERIT Act fixes this by creating an expedited termination process that retains protections for the employees, but also protects the interests of taxpayers that they are not paying people who refuse or cannot do the job.
While this is not a major reform in many people's eyes, as someone who has managed staff in the federal government, I can testify that often times personnel problems are just ignored or a challenging career person is often just put in a corner with no work rather than wasting valuable time seeking to discipline or remove them. The MERIT Act will, at least, make it worthwhile from a time management perspective to pursue personnel actions against those who can't or won't do their jobs in the federal government.
4: REDUCTION IN FORCE – An incoming administration, utilizing the information gained from the first action item, should work with Congress to impose a meaningful Reduction In Force of no less than 15% of the federal workforce which would be a layoff of no fewer than 300,000 people.  Fifteen years ago, when I was at the Labor Department, we could have laid off 15 percent of the employees in the division I managed without breathing hard. With increased efficiencies due to the interactivity of technology, this could likely be stretched to 20 percent without losing capacity to serve the public. 
Having Congressional buy-in through the first spending bill passed (likely in March of 2025), keeps the RIF from being stopped by federal workforce lawsuits. Legislatively, the RIF should be combined with the retirement buy-outs putting the public employee unions in a slightly more difficult position than they otherwise would find themselves.
5: RECATEGORIZE FEDERAL CAREER ATTORNEYS WHO WORK ON POLICY – President Trump proposed a reform to the federal employment system whereby attorneys who worked on policy were recategorized in a way which eliminated their civil service protections.  The reason this matters is that GOP administrations find themselves in policy meetings with career staff who actively resist the policies the administration was elected to implement. This resistance leads to every meeting being leaked in the most unfavorable way imaginable, regulations being undermined by subtle rewrites that create loopholes by those who are paid to get them right, and most importantly, foot dragging which is designed to run out the clock on the politicals until the next election, effectively killing the will of the voters by refusing to do the work. 
Known as Schedule F, this idea was being implemented in the waning days of the Trump administration and was immediately tossed out by the Biden administration.  It will likely need to be done by Executive Order with the resulting legal fights delaying implementation – potentially for years as the legal system can be very slow particularly when you have to go through the never Trump DC Circuit gauntlet.
While personnel is policy, it also can be arcane and boring.  While these five steps don't deal with many of the underlying legal issues that have been allowed to fester in the civil service system, passing comprehensive reforms are almost politically impossible. These steps, even the modest RIF, can be accomplished and implemented early in a presidency with a more nimble, responsive federal workforce the result.
The author is the president of Americans for Limited Government [ALG]. ##
Part II – Additional Information with More MHProNews Analysis and Commentary in Brief
As a relevant aside to Manning's remarks, ALG and the Daily Torch routinely make a good use of sourced facts and polling data. They appear to do their homework. According to Influence Watch: "Americans for Limited Government (ALG) is a libertarian political advocacy organization that seeks to reduce the size and scope of the government to increase individual freedom. It promotes free enterprise, fiscal responsibility, regulatory reform, and government transparency to members of Congress and state legislatures.2″
Some of the points raised by Manning are similar to the reasons that gave birth to Project 2025, which MHProNews has previously reported on in the reports linked below.
NO JOKE-Want Good Pay to Work in Washington, D.C. Implementing Favorable Small Business and Manufactured Housing Industry Policies? What MHI Hasn't Said About Project 2025; plus MHMarkets Update
IDing Core Problems – Offering Fixes – 'Project 2025-Mandate for Leadership' – Concerns, Facts, Emerging Cures, Plans, and Analysis; plus MHVille Markets Update
Some of the challenges faced by a more Constitutional-minded, libertarian, or 'conservative' president are precisely challenges with the federal bureaucracy.  Former Trump Administration official Theo Wold's experiences and remarks on that are insightful.