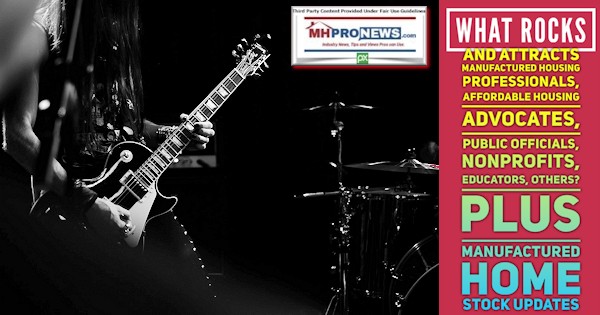 This report will examine some of the hottest topics in manufactured housing today. It goes without saying that manufactured home, other factory-built housing professionals, advocates, public officials, educators, nonprofits and others read whatever they want to and when they want to do so. What those readers find of interest on the documented runaway largest and most-read trade media can therefor be revealing. Having often challenged our rivals to put up or shut up, they have all demurred on challenging the evidence-based argument that no one in our profession has more readers. That doesn't keep the amen corner for the Manufactured Housing Institute (MHI) from making their often-outrageous claims. But the facts do put their posturing into context.
Before providing that headline report, let's tease and invite readers to check out the brand new report linked below. While we never know what readers will respond to with completely certainty, there are reasons to believe that the report below will become a hit.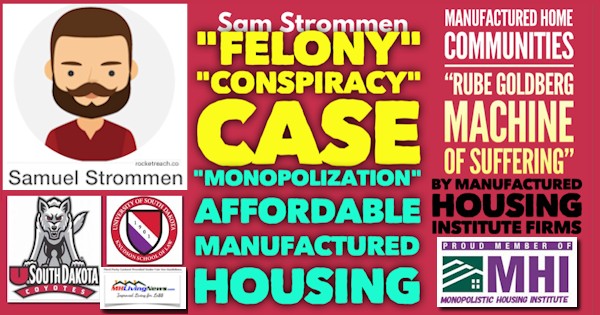 The above exclusive noted, what follows will follow our systematic look at the facts as reported by sources such as third-party Webalizer, MailChimp and supporting evidence. Given that hot air comes from others, citing sources and giving support is relevant.
Often, but not always, the most read articles in a given month are on Mobile Home, Modular Homes, and Manufactured Home Living News (MHLivingNews). In some ways, that is not a surprise. In July 2021, and so far month-to-date the most read article there has been the one shown below. The first number represents the hits for July on the main, but not only cPanel on MHLivingNews for that article. The total number since that report was first posted is well over a million. That speaks volumes about that topic. To illustrate that statement is the screen capture below that link and reader engagement count. That top report is just shy of 106,000.
The number two story is just a few thousand under the number one. In fact, at one point during August, the number 2 story on MHLivingNews surpassed for a few days that "Case Against Clayton Homes." Other top stories on that more publicly-facing site thus far in July are the following.
Note: there are 5 other top articles, that for proprietary reasons are not being shown in this otherwise accurate ranking.
Now, skipping the Case Against Clayton and first several top articles on MHLivingNews, month-to-date in August 2021, are these reports. A brief analysis will follow. Per Webalizer:
Summary Period: August 2021
Generated 24-Aug-2021 07:13 CDT
Note that the top article shown above on the Dr. Joseph Mercola – "Is the CDC Cooking the Books" report was published on 2021/08/18 at 10:30 am. So that ranking was achieved in about a week. Meanwhile, several other top articles have been on the website for weeks or months, and in several cases for well over a year. Meaning, online searches are likely bringing people to those reports.
Note too that the Dave Ramsey article above was published on 2019/11/08 at 2:26 pm, per WordPress. This is frankly an article we would normally withhold the ranking for proprietary reasons. So, why are we showing this? Because it goes to key issues about Manufactured Housing Institute (MHI) claims vs. realities.
Clearly, those Dave Ramsey claims are an enduring topic.
It is a direct reflection on the fact that MHI has failed to do what their leaders the include Kevin Clayton and others like former MHI chairman Tim Williams/21st Mortgage Corporation have claimed. Call it whatever you will, but it is evidence that this is a topic that matters, and that MHI has demonstrably failed for years at doing what they said they would do.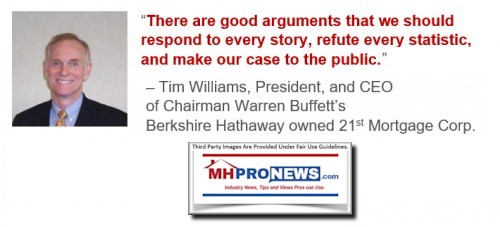 That noted from MHLivingNews, let's pivot to the top reports being accessed by readers on industry-leading MHProNews. This data was "Generated 24-Aug-2021 07:12 CDT manufacturedhomepronews.com." As has often been noted, this month-to-date data is from our top cPanel on MHProNews, but there are a dozen which are also logging traffic and data. That said, this ranking would generally hold if it were aggregated. It is fair to say that each website collectively gets millions of visits annually, per that third-party generated data.
Additional Information, more MHProNews Analysis and Commentary
There are numbers of articles that are near in rank and/or engagement to those shown. In a sense, it is difficult not to include more, because other topics are near those shown.
That said, some takeaways from the above – based upon the topic and data – could be as follows. In no specific order of importance:
Several of the topics are in part political and/or legal issues.
Several of reports involve Clayton Homes, and related scandals.
Note that other scandal prone brands that routinely happen to be MHI members are shown. Flagship, Cavco, RHP are among those shown above.
The it's "Not Rocket Science" response from Jim Ayotte to our original report that cited him and the FMHA reflects industry interests.
Consolidation/acquisition is clearly on the minds of industry professionals.
Zoning, placement, and financing issues are routinely hot topics.
COVID, health and fact/evidence based reports with analysis that unpack government claims are popular topics.
Scandals involving Warren Buffett, Bill Gates, and other billionaires are routine attractions for pros.
The MHI insider reports that reveal a coming manufactured housing downturn if MHI fails to do its claimed job have been top reads.
Several of our music and creative video reports are near the top and are good attraction to readers.
Patriotic topics are often near the top read.
Articles that including segments that point to solutions, instead of just the problems, are often among the most read.
Historic articles are strong attractions.
Reports with commentary from third parties that include liberals and conservatives are often well read, and are a reflection of MHProNews' efforts to allow curated topics from third parties to be published.
Time is always precious. Daily decisions have to be made as to what to focus on for that day and the near term.
There are a mix of topics, some fresh, while others that may have been published a year or more ago.
While some topics are 'hotter' than others, what both the daily engagement data and the examples above reflect is that the articles published by MHProNews and our MHLivingNews sister sites routinely get the eyeballs.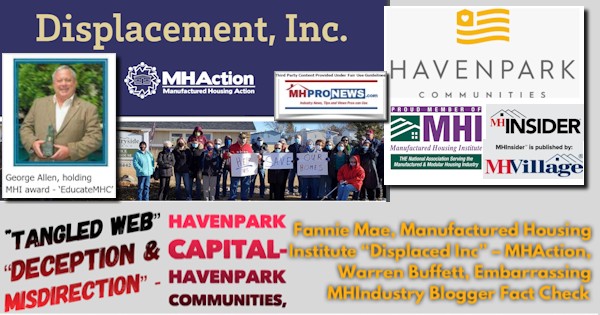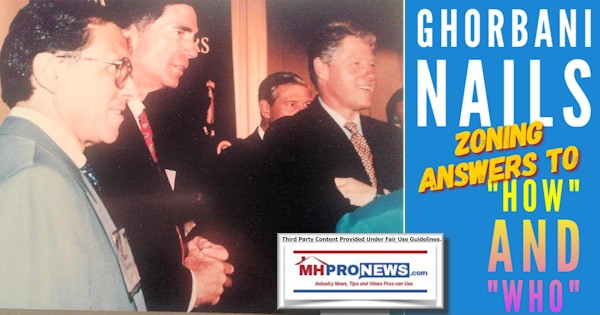 ###
Next up is our business daily recap of yesterday evening's market report, related left-right headlines, and manufactured housing connected equities.
The Business Daily Manufactured Home Industry Connected Stock Market Updates.  Plus, Market Moving Left (CNN) – Right (Newsmax) Headlines Snapshot. While the layout of this daily business report has been evolving over time, several elements of the basic concepts used previously are still the same. For instance. The headlines that follow below can be reviewed at a glance to save time while providing insights across the left-right media divide. Additionally, those headlines often provide clues as to possible 'market-moving' news items.
Market Indicator Closing Summaries – Yahoo Finance Closing Tickers on MHProNews…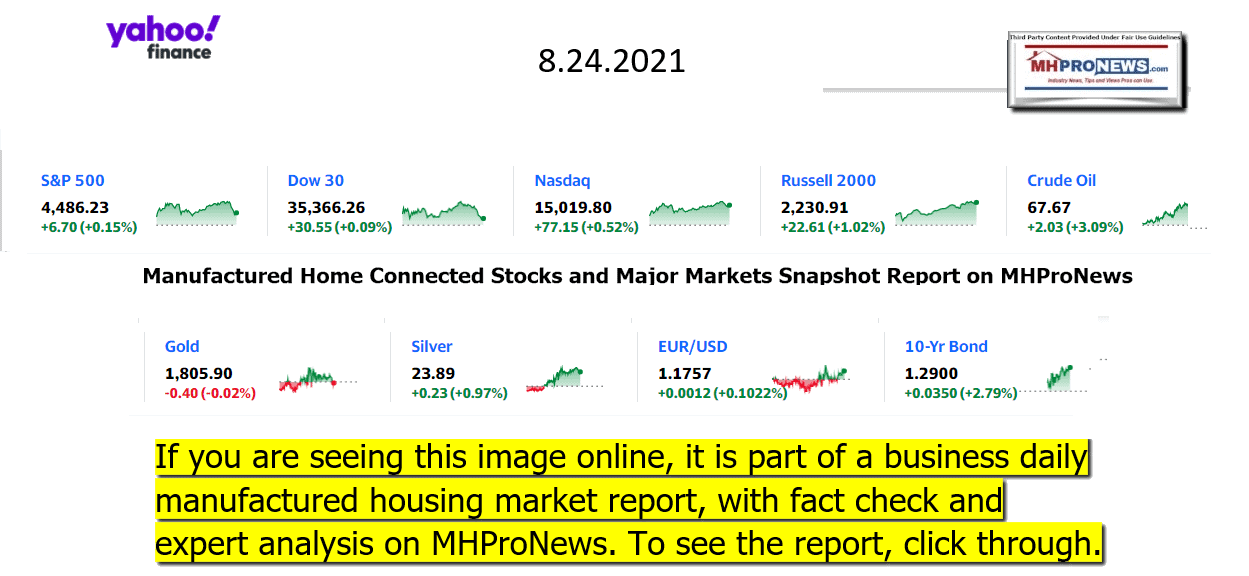 Headlines from left-of-center CNN Business – evening of 8.24.2021 
Massive data leak
American Airlines planes at a gate of Philadelphia International Airport (PHL) in Philadelphia, Pennsylvania, U.S., on Friday, Aug. 6, 2021.
Software setting hiccup exposed millions of private records online for months
Tenants can't pay and landlords are furious
Nasdaq hits 15,000 for first time ever. Is Dow 36,000 next?
Pfizer's FDA approval is boosting these stocks
The truth about how much Delta is hurting the US economy
Investors are terrified … of missing out on the market rally
Walmart wants to deliver you stuff, even if you didn't buy it at Walmart
Maersk just ordered 8 carbon neutral ships. Now it needs green fuel
The US housing market is starting to cool off — a bit
Tim Cook became CEO of Apple 10 years ago. Watch how CNN covered it
'Black Widow' streaming numbers fire up the ScarJo vs Disney lawsuit
Spider-Man: No Way Home' trailer has a few surprises in store
McDonald's has run out of milkshakes in the UK
Washington Post columnist apologizes for insulting Indian cuisine in a piece about food he won't eat
Who gets to join a writers union? The fight is on
A Boeing 737 Max airplane sits parked at the company's production facility on November 18, 2020 in Renton, Washington. The U.S. Federal Aviation Administration (FAA) today cleared the Max for flight after 20 months of grounding. The 737 Max has been grounded worldwide since March 2019 after two deadly crashes in Indonesia and Ethiopia.
FAA probing whether Boeing employees are being pressured on safety issues
Apple CEO Tim Cook during an introduction of the new iPhone 5 in San Francisco, Wednesday, Sept. 12, 2012.
How Tim Cook has grown the Apple empire in his decade as CEO
Lots of people are quitting their jobs. Here's how to do it right
Headlines from right-of-center Newsmax – evening of 8.24.2021
Biden Sticks to Aug. 31 Deadline for Afghanistan Pullout
(Getty Images)
President Joe Biden has decided to stick with his Aug. 31 deadline for completing the U.S.-led evacuation from Afghanistan, an administration official said Tuesday, despite pressure from legislators and G7 allies to extend it. [Full Story]
Fall of Afghanistan
CIA Director Burns Secretly Met With Taliban Leader in Kabul
Pompeo: 'Nonsense on Stilts' to Blame Trump Admin for Afghanistan
Biden to Decide Afghanistan Evacuation Extension Tuesday
WHO Only Has Medical Supplies in Afghanistan for One Week
US Scraps Plan to Use SKorea, Japan Bases for Afghan Refugees
Taliban Warn of 'Consequences' If US Stays Beyond Deadline
G7 Leaders Plan to Pledge Unity on Taliban Recognition, Sanctions
US Embassy Staff: 'Brutal Experience' Evacuating Kabul
More Fall of Afghanistan
Newsmax TV
Jha: FDA Approval of Pfizer Vaccine a 'Good Sign'
Grothman: Taliban 'Almost Having Fun' With Biden |
Comer: House Oversight Getting 'Very Few Answers' on Afghanistan |
Tenney: Cuomo Played Victim in 'Narcissistic' Farewell Speech |
Ben Carson: Vaccine Mandates Shape Terrible Future |
Mike Rogers: Biden Must 'Snap Out of His Fog' |
Larry Elder: Californians Angry, 'Want Newsom Gone' |
Jordan: Biden Admin 'Has Mishandled Everything' |
Dick Morris: Biden in 'Deep Trouble' Politically |
More Newsmax TV
Newsfront
Newsmax's Audience More Than Doubles for Trump Rally as 5 Million Watch
Newsmax scored a gigantic ratings win with its wall-to-wall coverage of former President Donald Trump's Save America rally in Alabama over the weekend…. [Full Story]
House Democrats Reach Tentative Deal on Biden Agenda
Democrats in the U.S. House of Representatives teed up a vote to [Full Story]
NIH Director: Vaccine for Young Kids Not Likely Until End of 2021
Francis Collins, director of the National Institutes of Health, [Full Story]
Study: Delta Variant Has Viral Load 300 Times Greater Than Original Strain
Coronavirus infections from the delta variant have a viral load 300 [Full Story]
Academy Yanks Andrew Cuomo's Emmy for COVID TV Briefings
Disgraced former New York Gov. Andrew Cuomo has been stripped of his [Full Story]
'Out of Touch' Schumer, Pelosi Slammed for Partying as Afghanistan Crumbles
The top Democrats in Congress, House Speaker Nancy Pelosi and Senate [Full Story] |
AMA Urges Private, Public Sectors to Mandate Vaccinations
The American Medical Association is calling on the public and private [Full Story]
Students Return to School to 'Woke' Teachers, Critical Race Theory
As students navigate new class schedules, social cliques, and [Full Story] |
Sponsor Drops Arnold Schwarzenegger for 'Un-American' Comments
A bodybuilding sponsor has dropped Arnold Schwarzenegger as a [Full Story]
Biden Sticks With Aug. 31 Deadline for Final Pullout From Kabul
President Joe Biden has decided to stick with his Aug. 31 deadline [Full Story]
US Cities Now Want More Police Funding
Some U.S. cities are now backtracking on the 2020 demand to defund [Full Story]
Havana Syndrome Fear May Have Delayed Harris Trip to Vietnam
Vice President Kamala Harris departed Singapore more than three hours [Full Story]
Arizona Election Report Delayed; Most of Review Team Has COVID
The long-awaited report on the Republican-backed review of ballots [Full Story]
Fauci: COVID Vaccine Full Approval Offers 'Light at End of Tunnel'
Anthony Fauci said Tuesday that the Food and Drug [Full Story]
Jha to Newsmax: FDA Approval of Pfizer Vaccine a 'Good Sign'
There's no doubt that the Food and Drug Administration will move to [Full Story]
Biden Ready to Trade Imprisoned Afghan Drug Lord for US Hostage
The Biden administration is prepared to release an Afghan drug lord [Full Story]
Mayim Bialik to Temporarily Fill in as 'Jeopardy!' Host Following Mike Richards' Exit
Mayim Bialik will fill in as the host of syndicated episodes of [Full Story]
US WWII Veteran Reunites With Italians He Saved as Children
For more than seven decades, Martin Adler treasured a black-and-white [Full Story]
Infowars Host Released From Custody After Charges Related to Jan. 6
Infowars host Owen Shroyer has been released from custody after being [Full Story]
Rolling Stones Drummer Charlie Watts Dies at Age 80
Charlie Watts, the self-effacing and unshakeable Rolling Stones [Full Story]
Online Thieves Divert $2.3M From Small New Hampshire Town
The U.S. Secret Service is investigating the theft of $2.3 million [Full Story]
Trump Asks Judge for Preliminary Injunction in His Case Against YouTube
Former President Donald Trump has requested that a Florida judge [Full Story]
Ronald Kessler: Joe Biden's Biggest Lie
Defending his decision to hand Afghanistan over to the Taliban, [Full Story]
Glen Greenwald: Left-Wing Media a Proxy for DNC, CIA
Journalist Glen Greenwald, formerly with The Intercept, said [Full Story]
Pelosi Rule Vote Trick Can Make or Break Dem Agenda
House Speaker Nancy Pelosi, D-Calif., is pushing for a procedural [Full Story]
Trump Rips Biden Over Afghanistan Withdrawal Strategy
On Monday, former President Donald Trump posted a jab at President [Full Story]
Former FDA Head Expects More Vaccine Mandates After Full Approval
Pfizer board member and former Food and Drug Administration [Full Story]
Incoming New York Governor Appoints Two Women to Her Cabinet
When New York Lt. Gov. Kathy Hochul takes the post of governor on [Full Story]
Classified Review of COVID Origins Due Tuesday
White House press secretary Jen Psaki said a review on the origins of [Full Story]
Proud Boys Leader Sentenced to More Than Five Months in Jail
The Proud Boys leader who burned a church's Black Lives Matter banner [Full Story]
Poll: 40 Percent Less Likely to Travel If Airlines Stop Requiring Masks
Americans are almost equally divided over the issue of mask mandates [Full Story]
More Newsfront
Finance
Facebook's Stealth M&A Puts Focus on Deals Under Antitrust Radar
Last year, Facebook Inc. did something U.S. technology giants have done countless times before: It bought a smaller company and closed the deal without notifying competition regulators… [Full Story]
CDC Cites Waning Shot Efficacy; Fauci on Boosters: Virus Update
UPDATE 1-White House to Tackle Cyber Challenges with Apple, IBM, Insurance CEOs
Walmart to Launch Delivery Service for Other Businesses
S. near Deal for Nvidia Supercomputer as it Waits for Delayed Intel Machine
More Finance
Health
FDA Grants Full Approval to Pfizer-BioNTech COVID-19 Vaccine
The U.S. Food and Drug Administration gave full approval Monday to the COVID-19 vaccine made by Pfizer Inc and German partner BioNTech SE for use in people over the age of 16, in first such approval of a COVID-19 shot. [Full Story]
Expert Panel Lowers Routine Screening Age for Diabetes to 35
US Could Control COVID by Spring 2022: Fauci
COVID Optimists See US Nearing Delta Peak, But Risks Abound
Rising Number of U.S. Cardiac Arrests Tied to Opioid Abuse
Manufactured Housing Industry Investments Connected Equities Closing Tickers
Some of these firms invest in manufactured housing, or are otherwise connected, but may do other forms of investing or business activities too.
NOTE: The chart below includes the Canadian stock, ECN, which purchased Triad Financial Services, a manufactured home industry lender
NOTE: Drew changed its name and trading symbol at the end of 2016 to Lippert (LCII).
NOTE: Deer Valley was largely taken private, say company insiders in a message to MHProNews on 12.15.2020, but there are still some outstanding shares of  the stock from the days when it was a publicly traded firm.  Thus, there is still periodic activity on DVLY.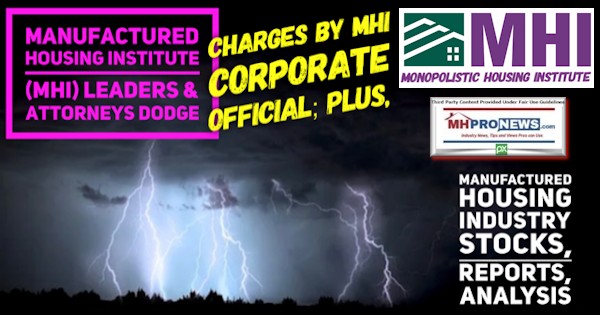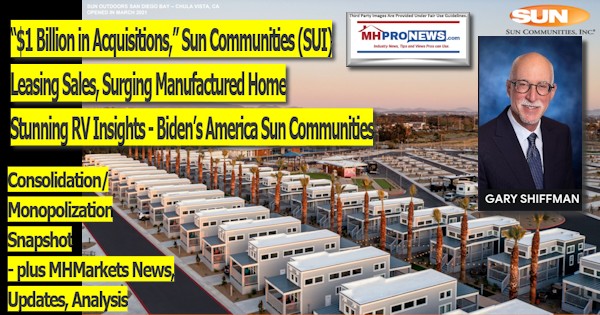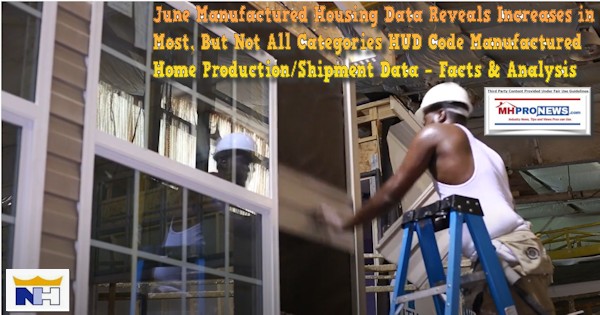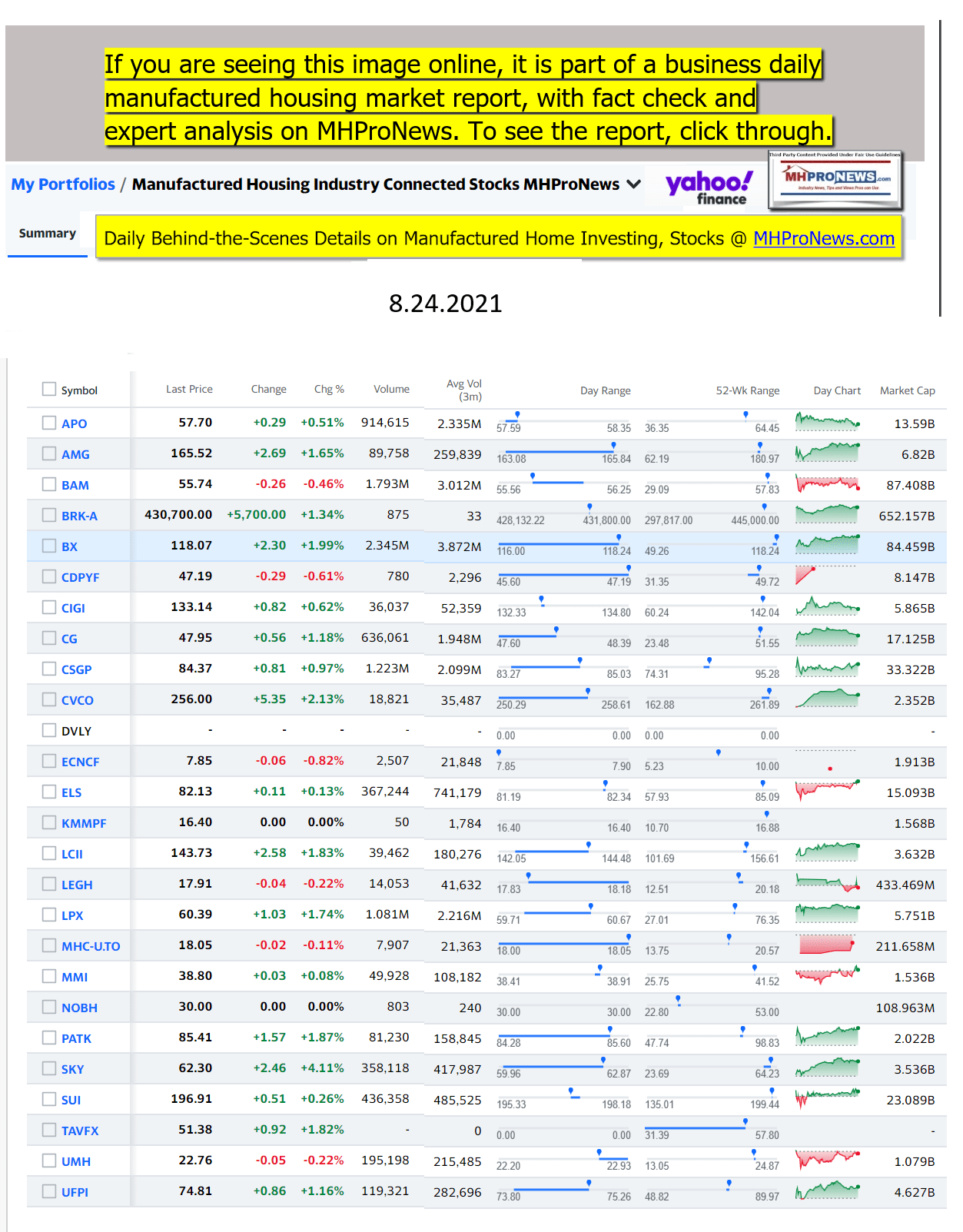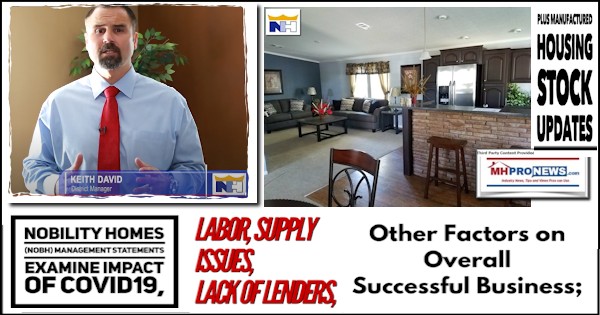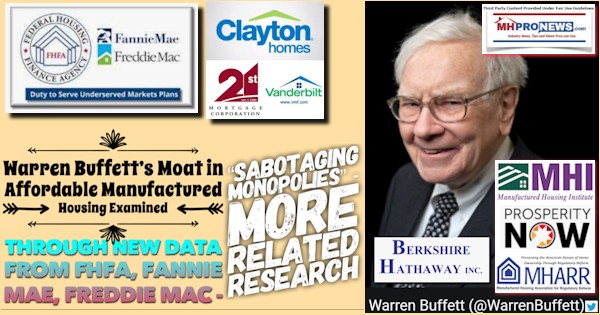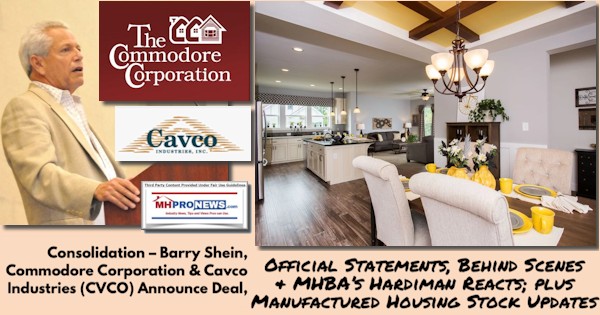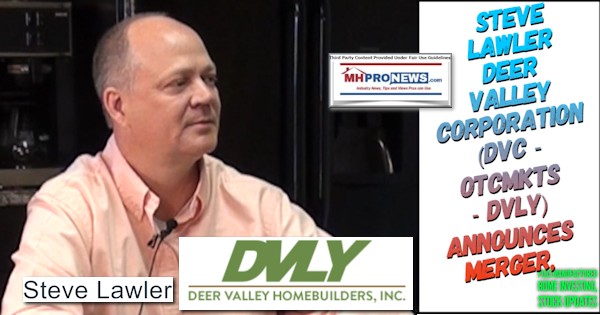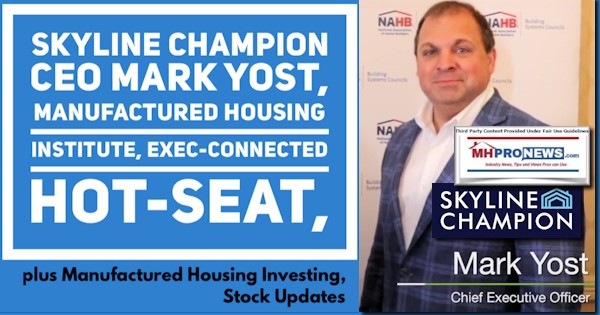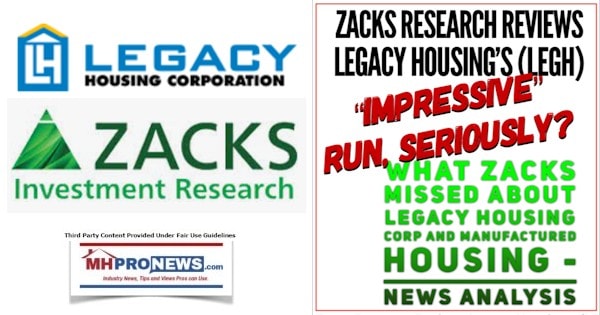 Summer 2021…
Berkshire Hathaway is the parent company to Clayton Homes, 21st Mortgage, Vanderbilt Mortgage and other factory built housing industry suppliers.
· LCI Industries, Patrick, UFPI, and LP each are suppliers to the manufactured housing industry, among others.
· AMG, CG, and TAVFX have investments in manufactured housing related businesses. For insights from third-parties and clients about our publisher, click here.
Enjoy these 'blast from the past' comments.
MHProNews. MHProNews – previously a.k.a. MHMSM.com – has celebrated our 11th year of publishing, and is starting our 12th year of serving the industry as the runaway most-read trade media.
Sample Kudos over the years…
It is now 11+ years and counting…
Learn more about our evolutionary journey as the industry's leading trade media, at the report linked below.
· For expert manufactured housing business development or other professional services, click here.
· To sign up in seconds for our industry leading emailed headline news updates, click here.

Disclosure. MHProNews holds no positions in the stocks in this report.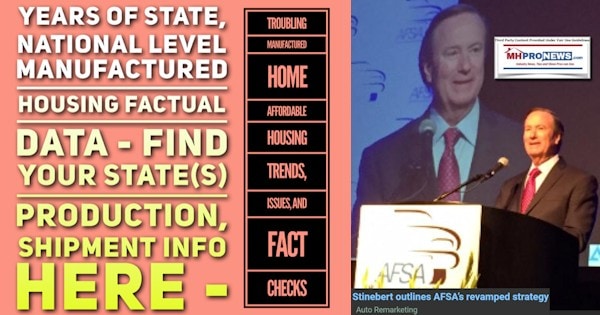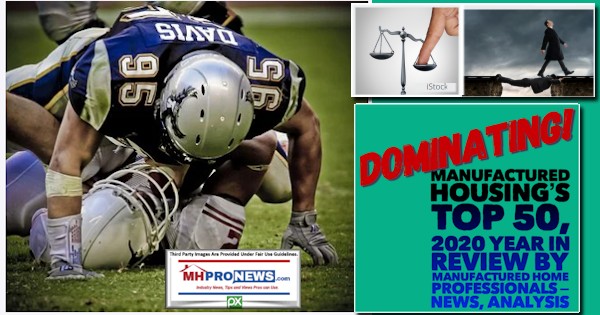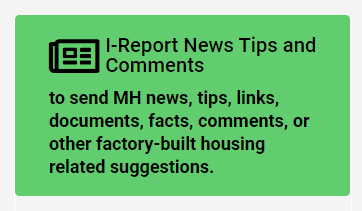 That's a wrap on this installment of "News Through the Lens of Manufactured Homes and Factory-Built Housing" © where "We Provide, You Decide." © (Affordable housing, manufactured homes, stock, investing, data, metrics, reports, fact-checks, analysis, and commentary. Third-party images or content are provided under fair use guidelines for media.) (See Related Reports, further below. Text/image boxes often are hot-linked to other reports that can be access by clicking on them.)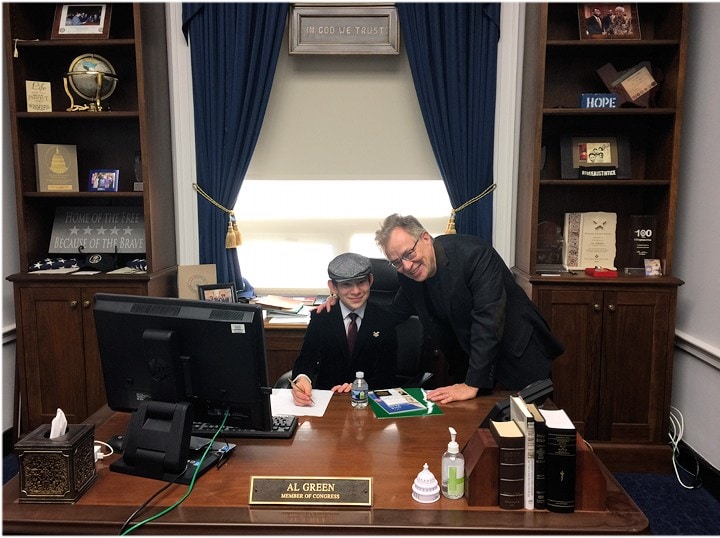 By L.A. "Tony" Kovach – for MHProNews.
Tony earned a journalism scholarship along with numerous awards in history. There have been several awards and honors and also recognition in manufactured housing. For example, he earned the prestigious Lottinville Award in history from the University of Oklahoma, where he studied history and business management. He's a managing member and co-founder of LifeStyle Factory Homes, LLC, the parent company to MHProNews, and MHLivingNews.com. This article reflects the LLC's and/or the writer's position, and may or may not reflect the views of sponsors or supporters.