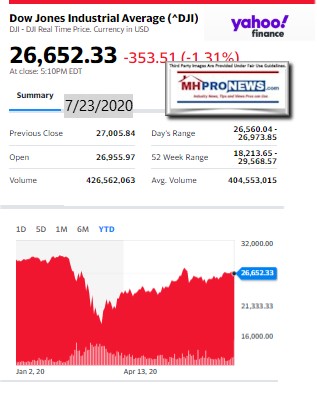 "You can't make a good deal with a bad person," recalls Mary Buffett, wife of Warren Buffett's son Peter Buffett quoting daddy Warren.
"Billionaire investor Warren Buffett had an open marriage with his first wife, Susan Thompson, until her death in 2004. Thompson left Buffett to pursue a singing career, but they remained amicably married and she gave him permission to date other women." So said Business Insider on Feb 6, 2020. The Buffett Foundation was "renamed the Susan Thompson Buffett Foundation in honor of his wife, Susan Buffett, who died in 2004," says Wikipedia.
The Cheat Sheet put it differently than the Business Insider. It says that "Dark Secrets Behind Warren Buffet's Odd Relationship With His Wife and His Ex," with a subheading add that "Buffett cheated on his first wife."
A purported affair was with Katherine Graham of the left-of-center Washington Post.
"After Buffett's company buys a stake in The Washington Post, the paper's publisher, Katherine Graham, and Warren Buffett begin a flirtatious relationship. The pair spend weekends together in Martha's Vineyard, according to Business Insider. Buffett's wife, Susan, is furious, and starts having an affair with a tennis instructor."
"In 1977, Susan leaves Warren to move to San Francisco to pursue her singing career," according to Business Insider. Susan leaving "was preventable," Buffett told author, Alice Schroeder. "It was definitely 95% my fault…"
"Although Susan left Warren in 1977, the marriage never ended in divorce." Susan reportedly introduced Buffett to her friend Astrid while they were separated, Astrid moved in with Buffett. "Buffett and Astrid marry in 2006, two years after the death of Buffett's wife, Susan, dies of oral cancer," according to the Daily Mail.
Quora says that Warren Buffett "calls [Charlie] Munger his partner in crime and the second man at Berkshire Hathaway."
The Susan Thompson Buffett Foundation (STBF) is, per Influence Watch, "STBF is a quiet but massive financial supporter of pro-abortion activities and population control policies." Influence Watch also said that "STBF was the third-largest private independent foundation by grants paid in 2013, behind the Bill and Melinda Gates Foundation and the Ford Foundation. [3]"
Note that Warren Buffett has been a major contributor of Berkshire Hathaway stock to the Bill and Melinda Gates Foundation and sits on the Gates Foundation board. Bill Gates was on Berkshire Hathaway's board of directors from 2004 until March of 2020.
Influence Watch said that "According to data analyzed by the Capital Research Center in February 2020, between 2002 and 2018 STBF paid out $3.94 billion in grants to groups that support abortion and publicly provided contraception. Of that sum, STBF paid out $674.5 million to the Planned Parenthood Federation of America, International Planned Parenthood Federation, and various state-level affiliates of the abortion provider. [7]"
"Planned Parenthood's Manhattan Margaret Sanger Health Center will be renamed, and Planned Parenthood of Greater New York is working with the city to also rename an honorary street sign that marks "Margaret Sanger Square" at the corner where the center stands, PPGNY said in a statement," said NBC New York.
The reason for the renaming?
Said left-of-center NBC, "Planned Parenthood of Greater New York to Remove Founder's Name From Center Over 'Racist Legacy'"
"The removal of Margaret Sanger's name from our building is both a necessary and overdue step to reckon with our legacy and acknowledge Planned Parenthood's contributions to historical reproductive harm within communities of color," said PPGNY board chair Karen Seltzer, per NBC. "Margaret Sanger's concerns and advocacy for reproductive health have been clearly documented, but so too has her racist legacy."
The NBC report about PPGNY appears to be a move to try to erase the connection between Sanger and racism. That may be new to some, but it is well known in the pro-life and Christian community for decades, which has often cited the racist connection between the common placement abortion clinics in 'communities of color.'
Planned Parenthood's own website creates the tie in, "In 1930, Sanger opened a family planning clinic in. Harlem…" 
The two quotes below are from the Angela Franks website.
"Eugenics without Birth Control seems to us a house builded [sic] upon the sands. It is at the mercy of the rising stream of the unfit."
The most damning piece of evidence against Sanger in the matter of racism is a letter in which she discusses the "Negro Project." 
Native American, Racial Minorities in Housing and Manufactured Homes, per FED, Harmed by Lending Practices, Clayton Homes, Berkshire Hathaway Affiliated Lenders Cited
It is against that backdrop that reports about Berkshire Hathaway manufactured housing business units being accused of discriminatory treatment of Blacks, Hispanics, and Native Americans, something MHProNews and others have previously reported over the course of some years. Examples of that are found in the reports that can be accessed from the linked images and headlines above and below.
"Warren Buffet's Exploitative Mobile Home Investment" Kori Hale in Forbes Rips Clayton Homes, Berkshire Hathaway's Predatory Manufactured Home Practices
That survey sets the stage for the contacts between Buffett, Berkshire, and media mogul and purported fraudster Robert Maxwell, the deceased father of Ghislaine Maxwell.
The balance of the featured focus segment of this evening's report is found beyond the left-right headline news bullets and 2 of our 3 market snapshots at the close today. The manufactured housing industry connected stocks are near the end of the report each evening, after the featured focus and the related/recent report links.
Quotes That Shed Light – American Social, Industry, National Issues…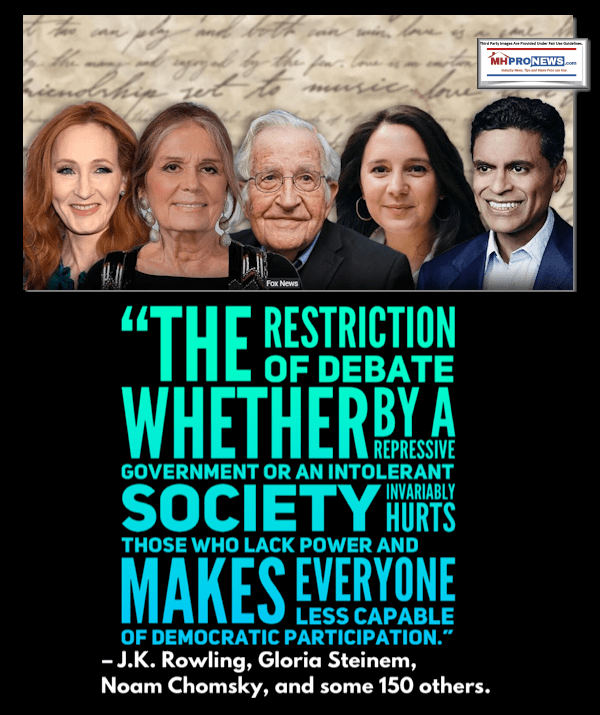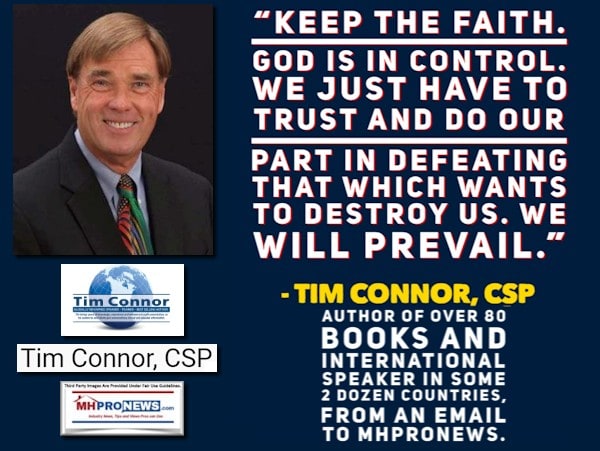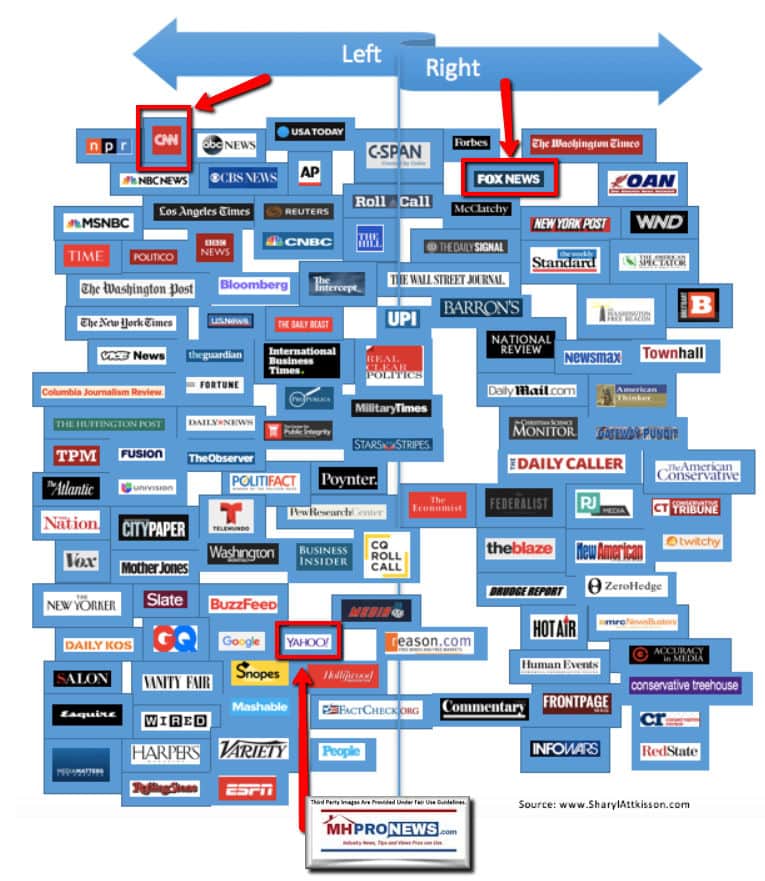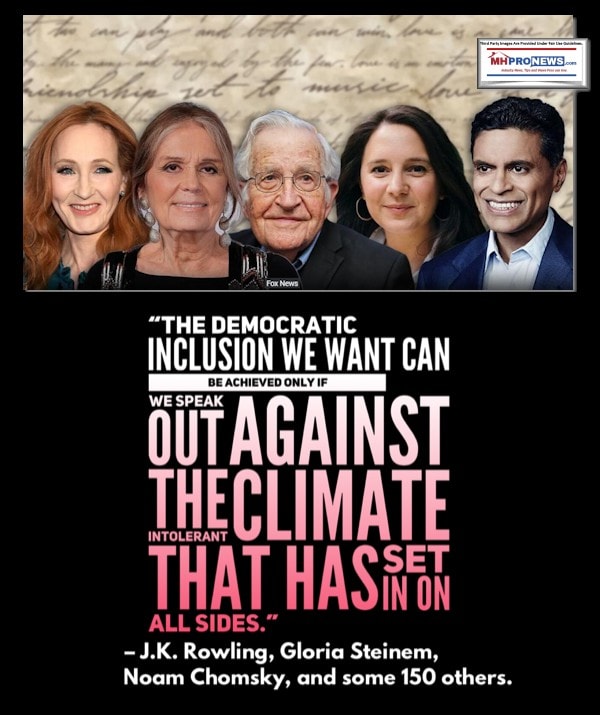 Headlines from left-of-center CNN Business
Spend that spare change
A woman counts spare change
The US Mint is literally begging for quarters and dimes thanks to the coin shortage
Dow slides as stock market momentum fizzles out
These 12 charts show that the economic recovery is on pause
US unemployment claims are on the rise again for the first time in 4 months
Former Epstein partner: Trump and Maxwell knew each other well
Disney delays 'Star Wars' and 'Avatar' films, and takes 'Mulan' off the calendar
Lyft drivers accuse company of not providing enough protective gear
AT&T's 5G network is now nationwide. Here's what that means
Is Harvard worth $50,000 if it's only online?
AMC Theatres postpones reopening again
This new phone screen glass can withstand a 6-foot drop
HBO Max gained more than 4 million subscribers a month after launch
The baggage claim area is virtually empty at San Diego International Airport on May 20, 2020 in San Diego, California. Air travel is down as estimated 94 percent due to the coronavirus (COVID-19) pandemic, causing U.S. airlines to take a major financial hit with losses of $350 million to $400 million a day as nearly half of major carriers; planes sit idle.
The economy is in deep trouble again. Coronavirus is to blame
2020 Kia Telluride
Demand for the Kia Telluride SUV is so high dealers can't keep them on their lots
A set of ABC Bullion one-kilogram silver bars are displayed at the ABC Refinery smelter in Sydney, New South Wales, Australia, on Thursday, July 2, 2020. Western investors piling into gold in the pandemic are more than making up for a collapse in demand for physical metal from traditional retail buyers in China and India, helping push prices to an eight-year high.
Silver prices outshine gold to hit seven-year high
MARKETS
OPENING DAY
WASHINGTON, DC – JULY 18: A general view of the game between the Washington Nationals and the Philadelphia Phillies during the ninth inning at Nationals Park on July 18, 2020 in Washington, DC.
Meet the guy calling a baseball game in an empty stadium during a pandemic
Opinion: Why sports need fake crowd noise
'Virtual fans' are coming to baseball stadiums
As MLB begins again, advertisers clamor for ad time
Meet 'Spot' and 'Pepper' — baseball's new robot fans
LATEST IN MEDIA
NEW YORK, NY – NOVEMBER 14: Heather Childers and Cheryl Casone attend The New York Society for the Prevention of Cruelty to Children (NYSPCC) – Food & Wine Gala on November 14, 2016 in New York City.
Fox News parts ways with morning host who caused Covid-19 scare
No, a reporter didn't call McEnany a 'lying b**ch'
Journalists share first-hand accounts of Covid-19
New York Times buys company behind Serial podcast
Mary Trump's book breaks record with mammoth sales
Headlines from right-of-center Fox Business (
POLITICS
CARES Act 2 framework finalized: What will be included
The bill combines policies that worked well in the CARES Act with new proposals.
Dow sinks as Microsoft, Apple fall while gold hits record
PRODUCT RECALLS
FDA expands 'poisonous' hand sanitizer recall to include more than 70 products
GOVERNMENT SPENDING
Study reveals staggering amount of money lost in improper CARES Act spending
MARKETS
Gold prices zoom into record books, set sights on further gains
Romney to vote no on Trump Fed nominee who backed gold standard
OPINION
Joe Biden's disturbing connection to the socialist 'Great Reset' movement
CLASH OF THE TITANS
SPORTS
Tyson opens as favorite in return to boxing ring against boxing legend
PRO TIP
MONEY
Why now's a good time to start hoarding cash
ONLINE SHOPPERS GOT
CYBER SECURITY
Grocery delivery customers' data being sold online by hackers: Report
THE PRICE IS WRONG
HEALTHCARE
Trump to sign executive order on drug prices
SCAMAZON?
MONEY
Amazon may have played a dirty trick to outfox startups with new products
SLICE OF PARADISE
REAL ESTATE
EXCLUSIVE: $54M multi-lot Florida compound hits housing market
STUCK IN PORT
TRAVEL
Major cruise line announces cancellations, refunding information
WHITE LIMOZEEN
LIFESTYLE
Dolly Parton-inspired rooftop bar opening in Nashville
'ECONOMIC SCARRING'
REAL ESTATE
Will housing market head downhill for remainder of 2020?
PILLS TO SWALLOW
HEALTHCARE
Bill Gates: Multiple coronavirus vaccine doses may be needed
MLB
Washington Nationals' Juan Soto tests positive for coronavirus
'ALARMING PATTERN'
MARKETS
Tesla accuses rival of recruiting employees to steal trade secrets
SWIFT RELEASE
MEDIA
'Shake It Off' singer makes surprise announcement
SILVER GOES BLUE
NBA
NBA Commissioner donated maximum amount to Biden campaign
5 MILLION LOANS
SMALL BUSINESS
These states received the most PPP funding
MEDIA
Disney delays 'Mulan' indefinitely
LIFESTYLE
Coronavirus causing Americans this problem with their home lives
MONEY
Massive number restaurants forced to permanently close, Yelp finds
MONEY
Looking for the best stocks to buy during a recession? Here's what Warren Buffett recommends
LIFESTYLE
RetailMeNot's is gunning for Amazon's spot as Prime Day delayed by coronavirus
TECH
Twitter says it's exploring subscription options — here's why
LIFESTYLE
Judge orders Michael Cohen to be released from prison
POLITICS
Homeland Security resumes Global Entry for New York state
MARKETS
How the Trump admin plans to get coronavirus vaccine to Americans
POLITICS
Ivanka Trump visits Rocky Mountain National Park to promote public lands conservation act
LIFESTYLE
EXCLUSIVE: Mark Cuban reveals why allergy investment hits so close to home
AMAZON
Amazon's new project brings back an old school toy for children
SPORTS
How much money MLB will lose this year
TECHNOLOGY
Apple co-founder suing Google, YouTube over cryptocurrency scams
MARKETS
Bill Ackman responds to critics of 'hell is coming' TV interview and $2.6B windfall
OPINION
3 things Disney World got wrong in this month's reopening
RETAIL
Lane Bryant, Ann Taylor owner files for bankruptcy, shutters stores
SOCIAL MEDIA
Twitter says hackers saw messages from dozens of high-profile accounts
MARKETS
EXCLUSIVE: Tesla has only been paying part of rent, Bartiromo reports
MONEY
Ask these 5 questions before refinancing your mortgage
10 Market Indicator Closing Summaries – Yahoo Finance Closing Tickers on MHProNews…
Featured Focus –
Where Business, Politics and Investing Can Meet
"Ghislaine Noelle Marion Maxwell (/ˌɡiːˈleɪn, -ˈlɛn/ ghee-LAYN, -⁠LEN; born 25 December 1961) is a British socialite, known for her association with financier and convicted sex offender Jeffrey Epstein. In 2020, she was charged with the crimes of enticement of minors and sex trafficking of children," says Wikipedia.
"Ian Robert Maxwell MC was a British media proprietor, Member of Parliament, suspected spy, and fraudster. Originally from Czechoslovakia, Maxwell rose from poverty to build an extensive publishing empire," said Wikipedia
Before turning to the featured focus on Warren Buffett, Robert Maxwell, Ghislaine Maxwell, et al, let's step back for a look at what left-of-center Mediate referred to as "Kayleigh McEnany Attempts to Spin Trump's Well-Wishes to Ghislaine Maxwell."
Left-of-center CNBC said this on 7.23.2020.
The White House attempted to explain why President Trump sent his well-wishes this week to Ghislaine Maxwell, who is charged with facilitating child sex trafficking for the late Jeffrey Epstein.
"What the president was noting is that the last person who was charged in this case ended up dead in a jail cell," said press secretary Kayleigh McEnany, in a reference to Epstein.
Rather than being too soft on Maxwell, McEnany claimed the president had actually been extra tough on Epstein.
Trump "banned Jeffrey Epstein from coming to Mar-a-Lago," she said.
That same source provided these added notable points.
Maxwell, 58, was the longtime girlfriend of Epstein, who was found dead in his jail cell last yearwhile awaiting trial for sex trafficking charges. Jail officials said the death was suicide.
Maxwell was arrested July 2 at a million-dollar home in rural New Hampshire. The whereabouts of  the daughter of the late British media baron Robert Maxwell had been a mystery since Epstein's death, prompting widespread speculation that she had permanently left the United States.
Following her arrest, Maxwell was transferred to New York, where she pleaded not guilty to federal charges of enticement of minors, sex trafficking of children and perjury.
At Maxwell's bail hearing in Manhattan federal court, Judge Alison Nathan denied bail, agreeing with prosecutors that Maxwell posed "a substantial risk of flight" because of her personal wealth and because she has triple citizenship in the United States, France and the United Kingdom.
Maxwell is being held in a Brooklyn federal jail awaiting her trial, which is scheduled to begin next summer.
CNBC included this video. It will be recalled that NBC was the source of the notorious Access Hollywood video released near the 2016 election.
The crystal ball into the future here may be as problematic as it is at numerous other media outlets. Disclaimer aside, much of the mainstream media lacks intellectual curiosity in their haste to pounce on what President Trump may say or tweet that looks like a vulnerability.
Logic suggests that President Trump know doubt knows that Ms. Maxwell purportedly has a black book, sex video tapes, and damaging information about a range of political, business, and other higher-profile figures. He will recall what he did or didn't do with Epstein and Maxwell.
Rephrased, what looks odd or even problematic may be as simple as the POTUS Trump tweaking media's nose and teeing up media for another boomerang moment down the road. Time will tell.
For more on the above and what follows, the report below is a useful backdrop. The report accessible below via the image and/or the headline has topped 500,000 hits earlier this week.
Arrest, Indictment of Ghislaine Maxwell, Jeffrey Epstein "Madam," Returns Bill Gates–Warren Buffett, Gates Foundation, Donald Trump, Bill Clinton, Others – to Sexual Predator's Spotlight
Time will reveal if there is any vulnerability on the part of the president or not in that matter. That noted, a pivot to the headline topic is warranted.
Newsbreak reported on August 14, 2019 the following from the U.S. Attorney General, William Barr.
Statements from authorities suggest the multi-millionaire's [Jeffrey Epstein] death will turn the criminal investigations toward potential co-conspirators. "Let me assure you that case will continue on against anyone who was complicit with Epstein," U.S. Attorney General William Barr said on Monday. "Any co-conspirators should not rest easy."
"Ghislaine Maxwell was born in Paris…" and "In 1991, her father was found dead in the Atlantic ocean near the Canary Islands, where he had been sailing his yacht, the Lady Ghislaine––named after his daughter. Shortly after his death, it was reported that he had committed a massive fraud by plundering his employees' pensions to keep his companies afloat."
Left-of-center Medium gushed in defense of Charlie Munger, Warren Buffett, and Berkshire Hathaway in an article linked here. In that is the following plug for the claims of their fine ethical standards is this. "This strategy has meant that while other companies like Enron have been mired in scandal, Berkshire Hathaway has largely maintained its good reputation.
There have been close calls, however. One of the banks that Berkshire Hathaway invested in was Salomon Brothers. In spite of pleas by Buffett and Munger, Salomon elected to do business with some shady partners like notorious fraudster Robert Maxwell. These alliances were nearly disastrous for Berkshire Hathaway, and they cemented Munger's belief that you have to ensure that the people you deal with share your ethical standards."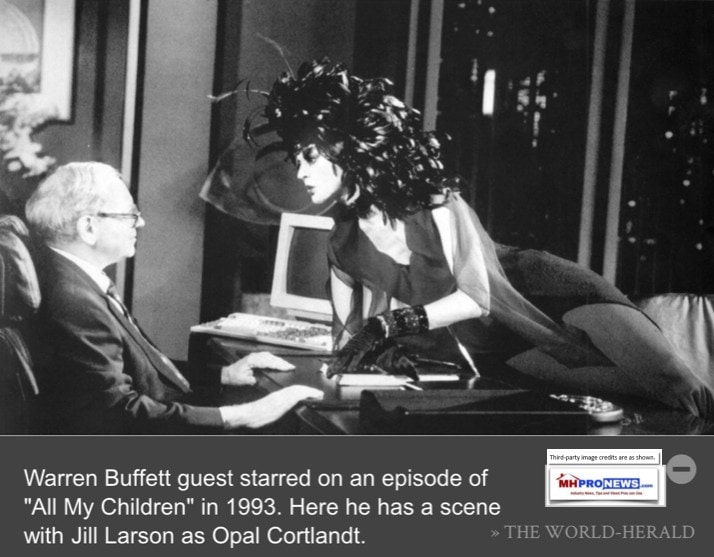 Investopedia published on June 25, 2019 an article entitled "Buffett Berkshire Scandals, Then and Now."
Investopedia said in part that "The Middle Period One of the most serious controversies involving Warren Buffett occurred in 1990. Berkshire Hathaway had acquired a 12% interest in the investment bank Salomon Brothers in 1987, and news came out in 1990 that a rogue trader had submitted bids in excess of Treasury rules and that the CEO at the time (John Gutfreund) had failed to discipline the trader.
The U.S. government threatened to come down hard on Salomon, and Buffett stepped into the breach. He directly intervened with the Treasury department to quickly reverse a ban on Salomon bidding in government bond auctions, a move that would have crippled the investment bank. He also stepped in to run the bank for a time, and despite a $290 million fine levied on Salomon, Berkshire Hathaway ultimately saw its stake more than double when Travelers bought Salomon in 1997. (Learn more in Warren Buffett: How He Does It.)."
From CNBC archives of the Buffett, Charlie Munger, Berkshire annual meeting in 2004 is this.
Berkshire Vice-Chair and Buffett partner Munger said "…Salomon was at least as disciplined, and honorable, and rational as the other leading investment banks.
And yet, toward the end of our pleasant period, Salomon was begging for new investment banking business from [Robert] Maxwell. And his nickname was "The Bouncing Czech." (Laughter)
Now, and of course it wasn't very much after that that he committed suicide after massive embezzlements of pension funds, and a huge collapse.
 Now, you'd think if a guy's nickname was "The Bouncing Czech," you wouldn't be madly seeking his investment banking business. But all the leading investment banks were."
Buffett in that same discussion said about Munger's comment on Robert Maxwell that, "This is basically correct — I may be a little bit off on the details — but the money that got sent, got sent. But the money was to be received, did not get received. And then we went over to England and tried to collect it from his sons, and we got stiff-armed in one way or another.
I mean, we got what we deserved, frankly, in a transaction like that. But to the investment banker involved, his earnings that year was — were going to be affected in a significant way by whether he wrote a ticket or two more with Maxwell. And, you know, in the end, that carried the day."
Next, is the following pull quote from Buffett's daughter in law.
"Warren [Buffett] had this lesson driven home when he was sitting on the board of directors of Salomon Brothers. Against Warren's advice, Salomon's investment bankers continued to do business with media mogul Robert Maxwell, whose finances where so precarious that his nickname was the Bouncing Czech. After Maxwell's untimely demise, Salomon found itself in a big mess trying to recover its money.
The rule is simple: People with integrity are predisposed to perform; people without integrity are predisposed not to perform. It is best not to get the two confused." Mary Buffett, Warren Buffett's son Peter Buffett's wife, and David Clark.
A little attention to detail may suggest that there are some disconnects between the above and what follows.
Controversial Martin Armstrong published an article on August 13, 2019. That article was entitled "Epstein His Connection to the Club of Manipulators." From that are these pull quotes.

"The fascinating connection her is Ghislaine Maxwell is the daughter of Robert Maxwell who I believe was a member of "The Club" deeply involved with Salomon Brothers and had dealings also with Goldman Sachs. You got it. The official report issued by Britain's Department of Trade and Industry said investment bank Goldman Sachs Group, Inc had "substantial responsibility" for allowing Mr. Maxwell to manipulate the stock market prior to the collapse of his businesses reported the Wall Street Journal back in April 2001.
…
Maxwell's investment bankers included Salomon Brothers, confirmed by the NY Times. Eventually, the pension funds were replenished with monies from investment banks Shearson Lehman and Goldman Sachs, as well as the British government. There were complaints before Maxwell died about dealings between his other public company, Maxwell Communications Corp, and Wall Street bankers Goldman Sachs according to The Guardian.
…
Salomon Brothers' historical dependence on proprietary trading and the type of atmosphere of "big swinging dicks" had on bond arbitrage which almost destroyed the firm, thanks to Warren Buffett who stepped in to run the firm and himself getting involved in the silver manipulation (see Bonfire of the Vanities movie).
…
Maxwell was presumed to have fallen overboard from his luxury yacht off the Canary Islands, and his body was subsequently found floating in the Atlantic Ocean. He was identified only by his family.
…
Maxwell's death triggered the collapse of his publishing empire as banks called in loans. Why would they call in loans on a major company unless they knew something was not right?"
##
Martin Armstrong has fans and foes, as the screen captured items note.
That disclosed, it is objectively useful to mention that the pull quotes above routinely cited its source and/or have others in mainstream media that have made similar reports.
Armstrong's website has this disclaimer. "For the sake of clarity, Armstrong Economics is not a financial services firm – we do not provide individual investment or trading advice, nor do we offer money management services. The information provided on this web site, and in our Products and Services, is made available "as is", without warranty, and for educational purposes only."
The point?
Buffett has led an unconventional life. While his defenders tout his ethics, his detractors point to problems that include those in the manufactured home industry.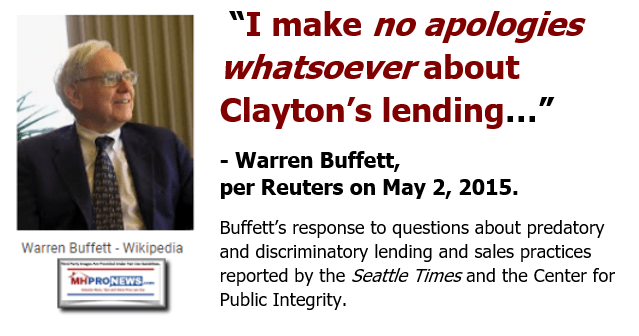 Additional MHProNews Analysis and Commentary
Yes, the nation has long been divided on abortion. Buffett has clearly been pro-abortion for years. His support has included Planned Parenthood, which even that organization is now essentially admitting was founded by a racist, Margret Sanger.
Significant parts of Buffett-led Berkshire's history includes problematic links to allegations of discriminatory behavior against minorities, as Clayton Homes and their related lending has been in mainstream news and spotlighted on MHProNews and our MHLivingNews sister site for years.
It may be that Buffett has had little or no contact with Epstein and Ghislaine Maxwell, which will likely come out if Maxwell doesn't suffer the same fate in jail that her one-time lover Epstein did.
But what isn't disputed is Bill Gates' meetings and relationship with Epstein.
There is so much de-facto cover being provided by pro-Buffett and pro-Gates media that it causes curious minds to wonder, is there more to know?
Yes.
See the related reports for more on the troubling history of Buffett, his 'philanthropy,' and business practices.
Warren Buffett's 'Charitable' Billions – Has Clayton's Boss Funded Millions of Deaths by Abortion?
Oxfam Report – "Pandemic Profiteers Exposed" – Small Businesses Slide or Fail as Giants Grow, Everyday People Harmed – 'Usual Suspects' Oxfam Names Include Ties to Bill Gates, Warren Buffett, George Soros
Related, Recent, and Read Hot Reports
"We are trained Marxists." – Black Lives Matter (BLM) co-founder Patrisse Cullors, "Deception and Misdirection" – Capital Research Center
Dark Money-Billionaires Buffett, Gates, Soros Funding Black Lives Matter, Antifa – Named by AG Barr in Riots, Looting – Hijacking Peaceful George Floyd Death Racial Justice Protests
'Stop Trump!' Group Supported by Billionaires Soros, Buffett, Gates Vows to Defeat President Trump in 2020
Warren Buffett Declared "Class Warfare," Buffett Says Fellow Billionaires – "We're Winning"
History, Financial Ties-Black Lives Matter, Antifa, Billionaires Warren Buffett, Bill Gates & George Soros–Economic, Political Upheaval Spotlighted by Mary Walter, Tony Kovach on Brian Kilmeade Show
Black Lives Matter-Slavery, Racial History, Economic Inequality, Affordable Home Ownership–White Billionaires Getting Richer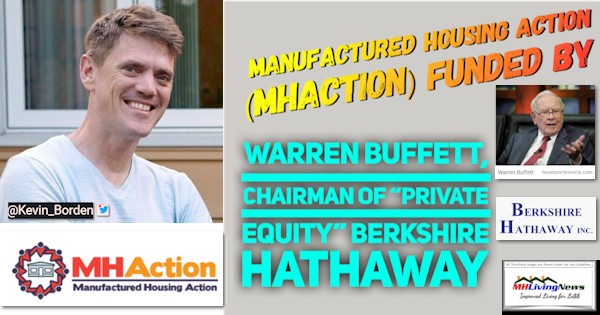 Fear & Frustration-Constitutionality of Business, Religious Shutdowns, Other Restrictions Challenged, plus Sunday Headlines Review 6.28 to 7.5.2020
"The way to defeat bad ideas is by exposure, argument, and persuasion, not by trying to silence or wish them away." JK Rowling, Gloria Steinem, Noam Chomsky, 150 Others Decry Censorship in "Letter on Justice and Open Debate," Harpers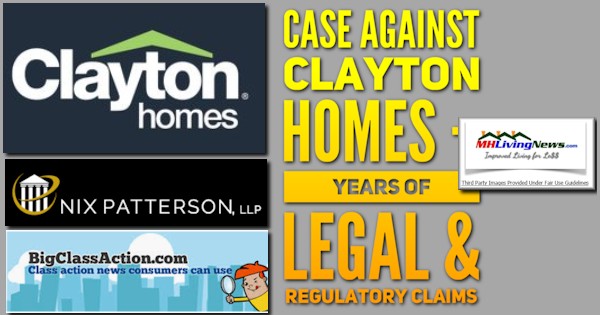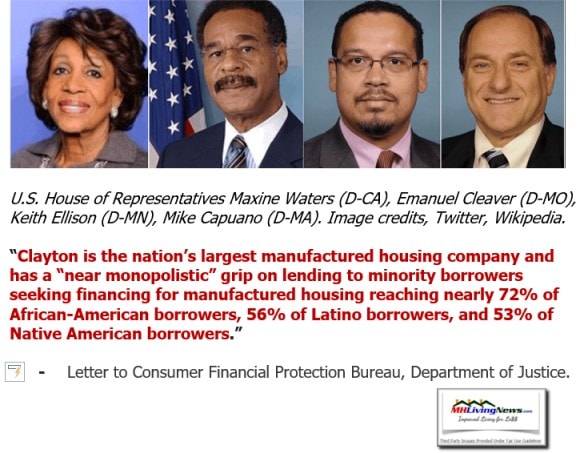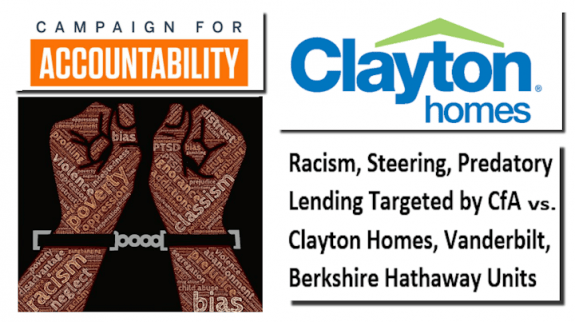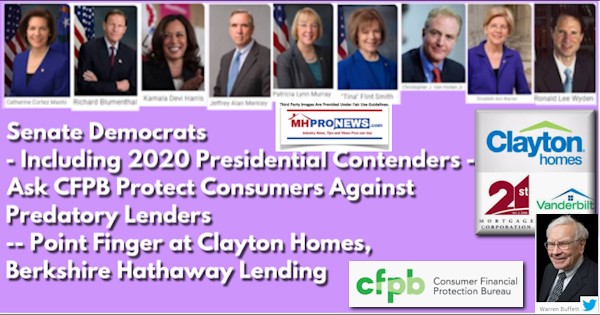 Arrest, Indictment of Ghislaine Maxwell, Jeffrey Epstein "Madam," Returns Bill Gates–Warren Buffett, Gates Foundation, Donald Trump, Bill Clinton, Others – to Sexual Predator's Spotlight
Manufactured Housing Industry Investments Connected Closing Equities Tickers
Some of these firms invest in manufactured housing, or are otherwise connected, but may do other forms of investing or business activities too.
NOTE: The chart below includes the Canadian stock, ECN, which purchased Triad Financial Services, a manufactured home industry lender
NOTE: Drew changed its name and trading symbol at the end of 2016 to Lippert (LCII).
Summer 2020…
Berkshire Hathaway is the parent company to Clayton Homes, 21st Mortgage, Vanderbilt Mortgage and other factory built housing industry suppliers.
· LCI Industries, Patrick, UFPI, and LP each are suppliers to the manufactured housing industry, among others.
· AMG, CG, and TAVFX have investments in manufactured housing related businesses. For insights from third-parties and clients about our publisher, click here.
Enjoy these 'blast from the past' comments.
MHProNews. MHProNews – previously a.k.a. MHMSM.com – has celebrated our tenth anniversary and is in year 11 of publishing.
Learn more about our evolutionary journey as the industry's leading trade media, at the report linked below.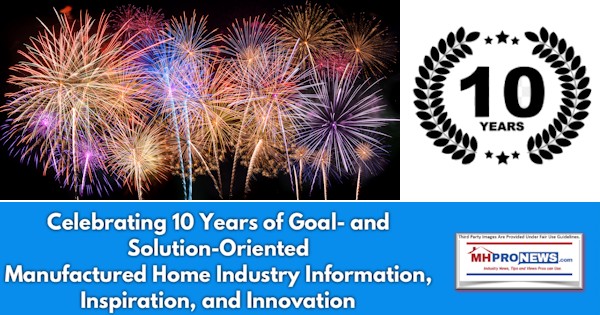 · For expert manufactured housing business development or other professional services, click here.
· To sign up in seconds for our industry leading emailed headline news updates, click here.

Disclosure. MHProNews holds no positions in the stocks in this report.
2019 Year-End Totals Reveals Decline in New HUD Code Manufactured Home Production, Shipments vs. 2018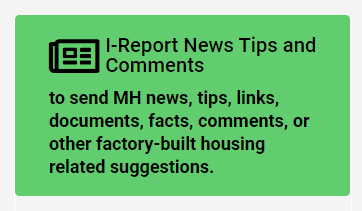 That's a wrap on this installment of "News Through the Lens of Manufactured Homes and Factory-Built Housing" © where "We Provide, You Decide." © (Affordable housing, manufactured homes, stock, investing, data, metrics, reports, fact-checks, analysis, and commentary. Third-party images or content are provided under fair use guidelines for media.) (See Related Reports, further below. Text/image boxes often are hot-linked to other reports that can be access by clicking on them.)
By L.A. "Tony" Kovach – for MHLivingNews.com.
Tony earned a journalism scholarship and earned numerous awards in history and in manufactured housing. For example, he earned the prestigious Lottinville Award in history from the University of Oklahoma, where he studied history and business management. He's a managing member and co-founder of LifeStyle Factory Homes, LLC, the parent company to MHProNews, and MHLivingNews.com. This article reflects the LLC's and/or the writer's position, and may or may not reflect the views of sponsors or supporters.