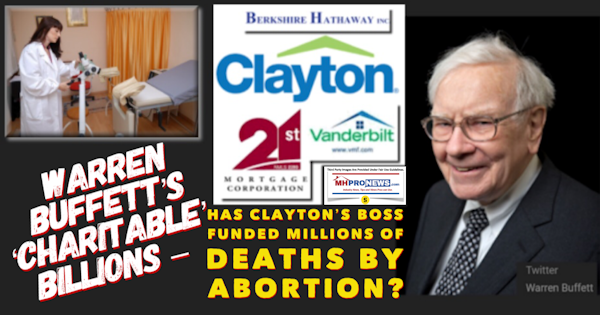 "What's Wrong is that We Don't Ask What's Right." – G. K. Chesterton.
"Donations to Abortion Rights Organizations: Buffett is a liberal and is pro-choice. In an effort to lend his support as an abortion and reproductive rights advocate, the billionaire has donated $1.2 billion to abortion rights organizations from 2001 to 2012," – Go Banking Rates in 2015 about the Top 20 Things Warren Buffett Does with His Money.
"…the Susan Thompson Buffett Foundation, named for the late wife of one of the richest men in the world. Established in the 1960s, the philanthropic behemoth (which ranked fourth among family foundations in 2014 in terms of giving) is known for its focus on abortion access, training, and, more recently, prevention. It's also known for its secrecy, often appearing under grant acknowledgements only as "an anonymous donor." The Buffett Foundation helped finance the development of the abortion drug RU-486 back in the 1990s. From 2001 to 2014, it contributed more than $1.5 billion to abortion causes." – Mother Jones, a progressive media site, in 2016.
As a graphic further below reflects, there are hundreds of results on Google for the following search = "Warren Buffett" + "Manufactured Housing" + "Abortion."  But based upon a review of the first few, this fact-check may be the first time that topic is reviewed in such depth, based upon hard-data about Buffett's actions, positions, and the issue of abortion.
If the 2018 Gallup poll shown below is accurate, then Americans are equally divided on the issue of abortion.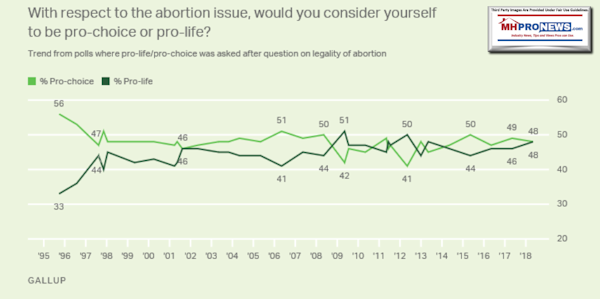 Abortion has been one of the hottest controversies for decades, one that energize both the left and the right in the U.S. It's a big issue in the looming 2018 midterms, in virtually every election for a seat in Congress, and for nominees to the U.S. Supreme Court.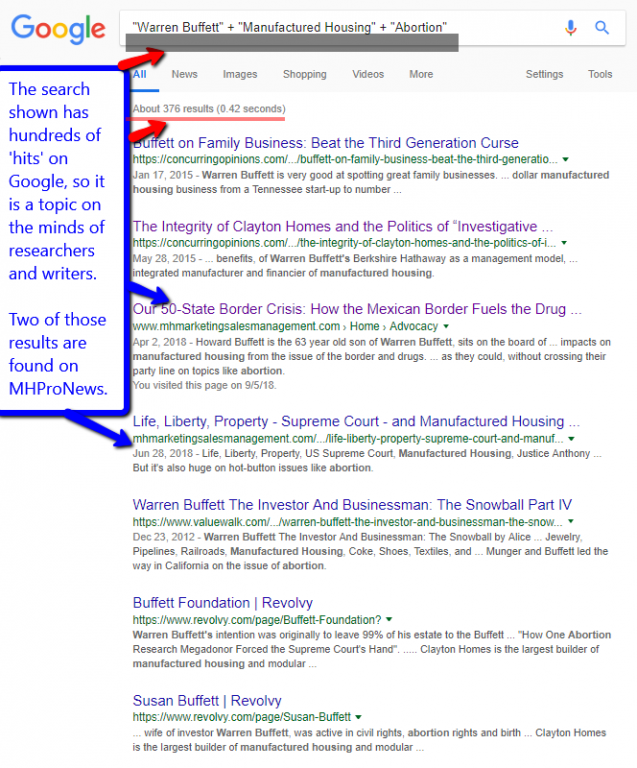 More recent than the progressive Mother Jones report quoted above is a statistic from LifeNews, which said that by 2016, Warren Buffett's donations to pro-abortion causes had reached a total of $1.8 billion dollars.
Based upon an average cost per abortion of $504 (per AGI), that $1.8 billion dollars would be equal to 3,571,428.57 aborted lives. That's roughly the size of the total populations of the following 3 top U.S. cities.
Philadelphia, PA. Population: 1,567,442. (#4)
Phoenix, AZ. Population: 1,563,025. (#5)
Omaha, NE. Population 446,970 (#42)
So, based upon the facts as shown, the short answer to the headline question?   Yes.
And as Buffett himself made clear in 2016, and has before and since, he supports candidates that are pro-abortion in word, dollars, and deeds.
If Buffett as the chairman of Berkshire Hathaway – which owns Clayton Homes, 21st Mortgage, Vanderbilt Mortgage and Finance (VMF), among other manufactured housing industry connected brands – is comfortable with raising and supporting this controversial issue, why aren't others in MHVille as willing to examine the topic too?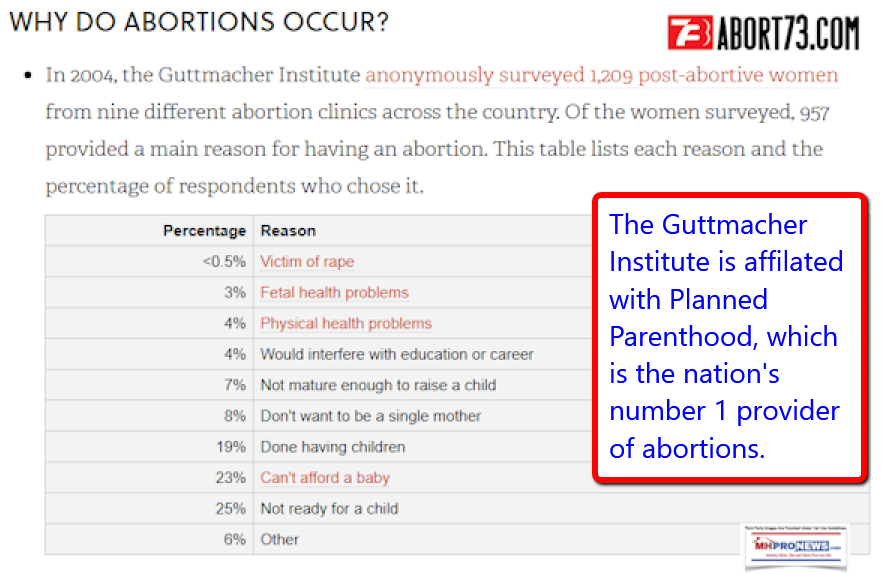 Reasons for Abortions
According to U.S. abortion statistics from Abort73 and other sources, some relevant statistics on abortion are as shown herein.

For balance, it should be noted that Warren Buffett isn't the only billionaire that supported Secretary Hillary Clinton and pro-abortion politicos, as the CNN video below reminds readers.
Race and Abortion?
MHProNews readers recall the controversy, and denials by Warren Buffett and Clayton Homes, that minority groups were targeted by unjust sales tactics and were given loans at higher interest rates.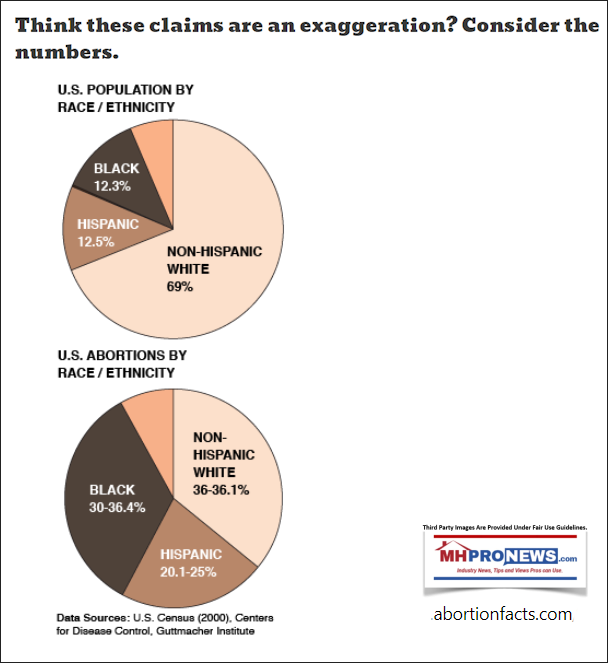 With that in mind, the video below is worth pondering.
The video above is called, "Endangered Species" by TheRadianceFoundation.org, which points to facts that most abortions are of minorities.  Most abortions clinics are found in poor neighborhoods, which are predominately minority.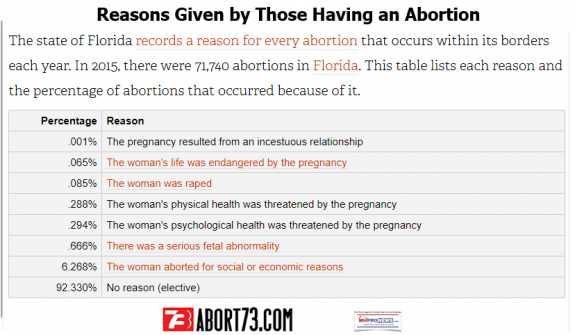 Whatever your politics or role in manufactured housing, this much is certain. Abortion is an issue that moves conservatives and those on the left.  Those same left-wing groups – which are often supported by Warren Buffett – often favor heavy regulations that are demonstrably more harmful to small to mid-sized businesses.
Who says? Tim Williams, who called the "Progressives Ideology" – which includes abortion and heavy regulations – among the greatest "threats and challenges" to the manufactured housing industry agenda.  Williams was then MHI Chairman, and is still President and CEO of 21st Mortgage Corp, a Berkshire Hathaway Company. Williams provided this slide and others to MHProNews for publication.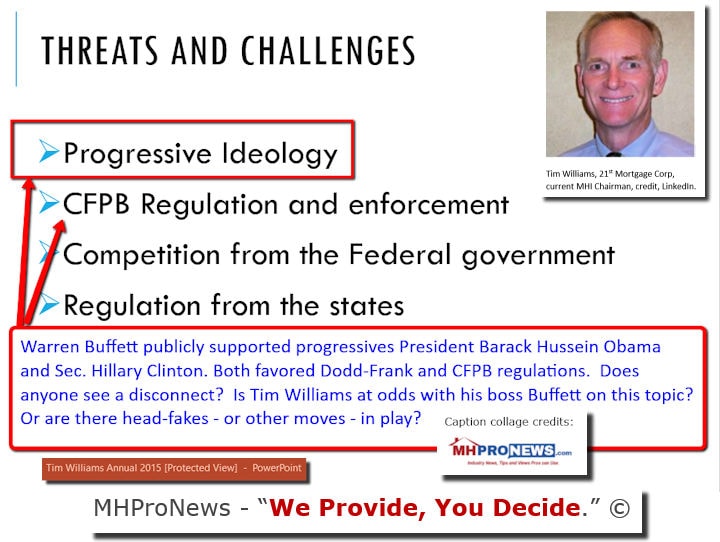 Many are turned off by politics, and regrettably, much of what's happening in America has been politicized. But those that are driven from the ballot box have made the votes of those who do vote more valuable.
The allegations of racism lodged against Berkshire's business units are among the linked related reports, below. That's "News through the lens of manufactured homes, and factory-built housing," © where "We Provide, You Decide." © ## (News, analysis, and commentary.)
(Third party images and content are provided under fair use guidelines.)
1) To sign up in seconds for our MH Industry leading emailed news updates, click here.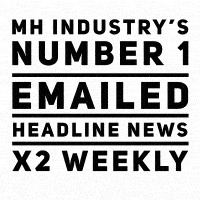 2) To pro-vide a News Tips and/or Commentary, click the link to the left. Please note if comments are on-or-off the record, thank you.
3) Marketing, Web, Video, Consulting, Recruiting and Training Re-sources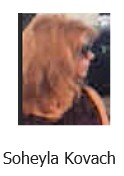 Submitted by Soheyla Kovach to the Daily Business News for MHProNews.com. Soheyla is a managing member of LifeStyle Factory Homes, LLC, the parent company to MHProNews, and MHLivingNews.com.
Related Reports

: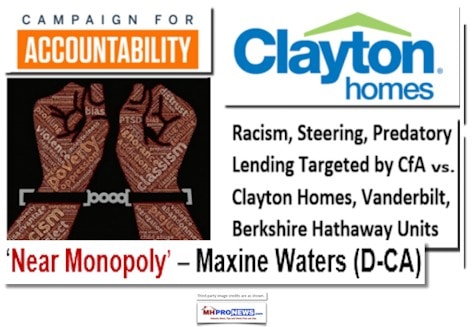 http://mhmarketingsalesmanagement.com/blogs/tonykovach/racism-getting-increasing-prosperity-stability-safety-and-certainty/
In manufactured housing, Terry Decio with Skyline quipped on camera " I'm tired of being the best kept secret, I'm ready to help house America." Terry's father Art was on the cover of Time Magazine, and in a good way.
There's a simple but profoundly useful concept taught be ancient to modern thinkers who ponder business, ethical, moral, political or other issues. It's called the principle of 'the lesser of two evils.' It's simple. When confronted with a choice, neither of which is perfect, by definition each is a some level of 'evil' or imperfection.