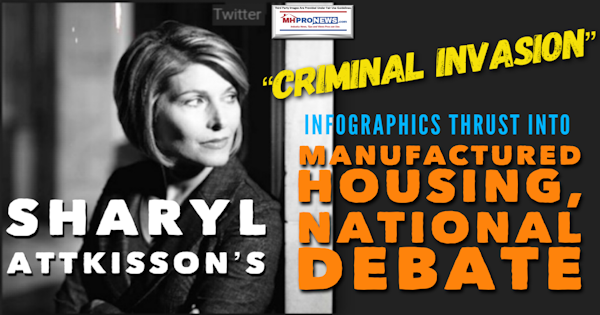 They work in our industry's factories, and on farms that use manufactured homes as the living quarters for their 'hands.'
They buy or lease pre-HUD Code mobile homes and post-code manufactured homes from retailers or in land lease communities.
They do service work, maintain, and do grounds-keeping in manufactured housing enterprises of all types from coast-to-coast.
And if they are fully bilingual, they are hired to sell "casa mobiles" to others who speak Spanish and are here in the U.S., legally or not.  For those with higher education or more money to invest, there's plenty of Hispanics who own businesses, or are managers in our industry, and others too.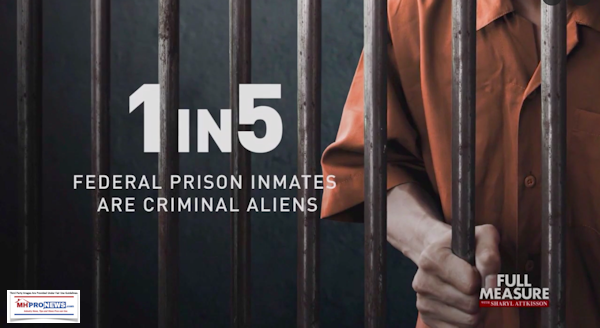 Immigration is routinely in the top 5 issues on the minds of voters, and has been for years.  Independent, award-winning investigative reporter Sharyl Attkisson knows that fact.  She has deliberately thrust herself into the national debate over immigration, which is also a hot topic in the industry that the Daily Business News on MHProNews lovingly calls "MHVille."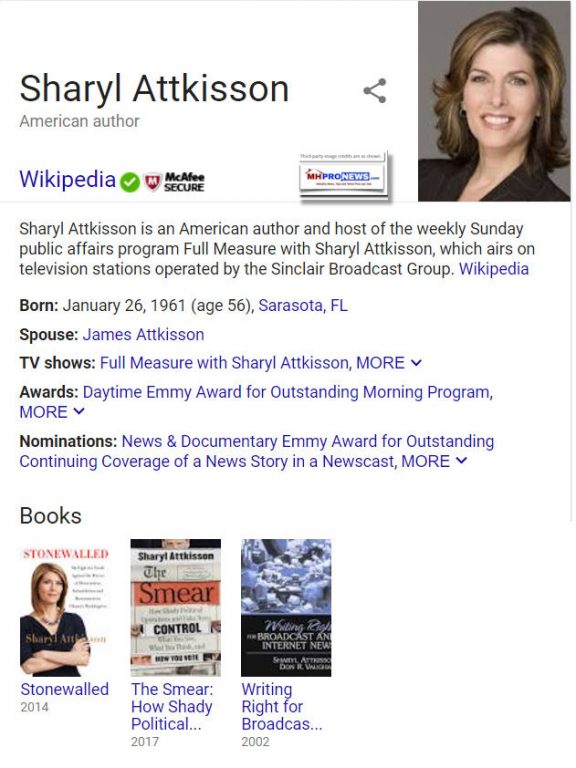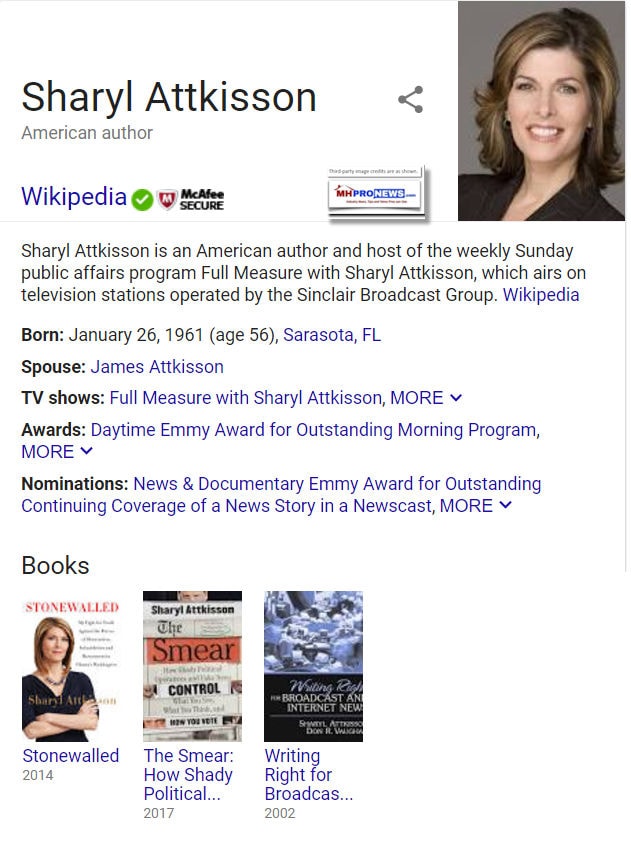 Criminal Invasion USA?
In an email to MHProNews, Attkisson recently wrote, "With much debate over sanctuary cities and the amount of crime attributable to illegal immigrants, we look at both sides in today's Full Measure cover story…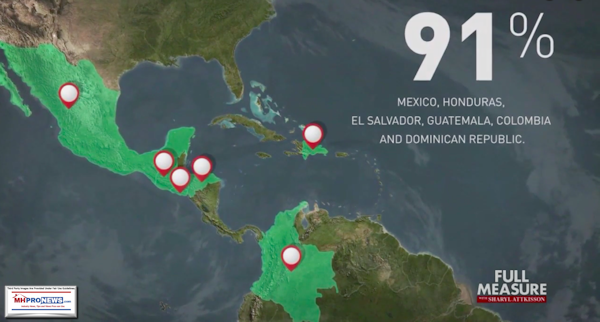 Meantime, I looked through federal records to find the latest known statistics on illegal immigrant crime. Here's some of the information.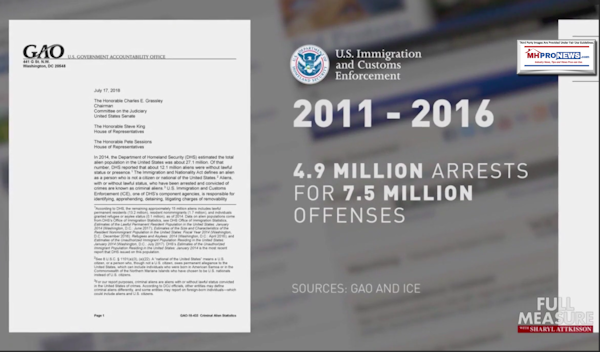 The information analyzed was compiled by the Government Accountability Office using statistics from the FBI, Immigration and Customs Enforcement and a state reimbursement program."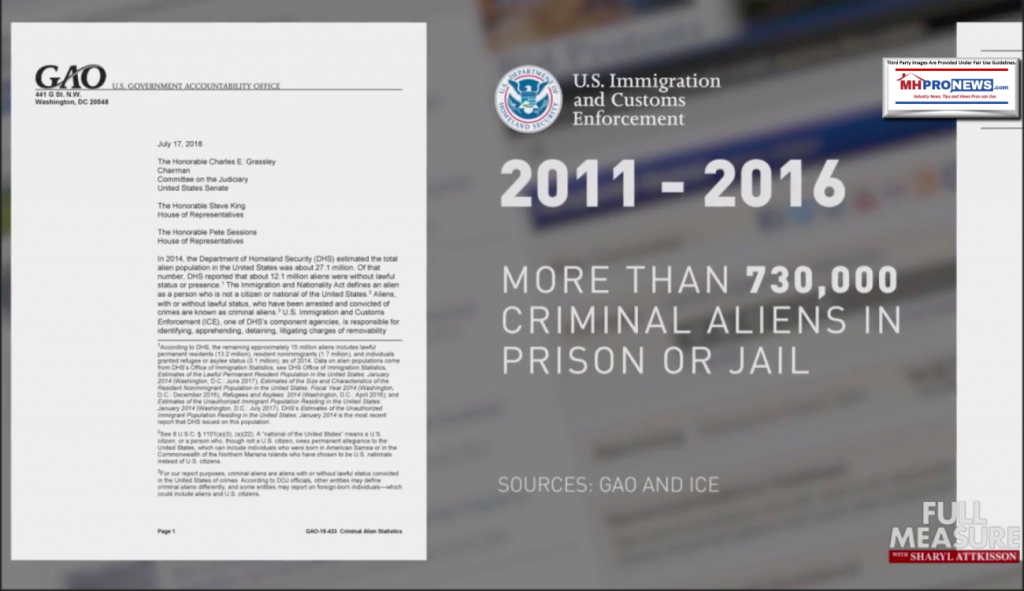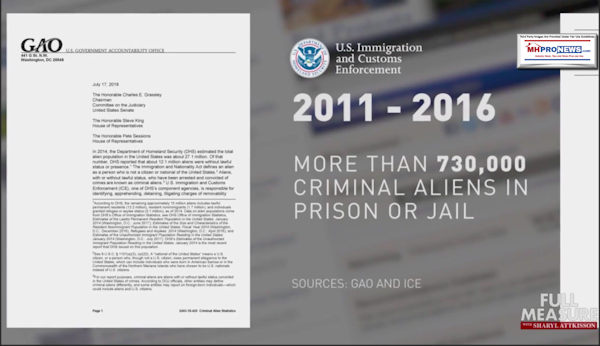 Attkisson – as long-time, careful readers of MHProNews may recall – is an award-winning reporter, who used to work for CBS News. She found herself on the politically incorrect side of certain reports during the Obama Administration era. Despite her strong credentials, she was allegedly targeted in various ways, and ended up doing independent reporting.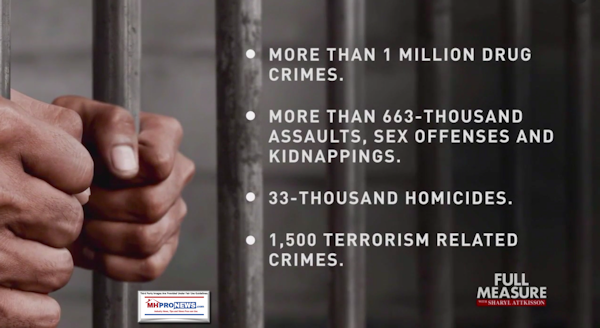 She's created useful guides to understanding issues like media bias, as the infographic below demonstrates. Her mantra aim is to strives to let the facts and evidence be her guide in reports.  That's a principle MHProNews and MHLivingNews both strive to follow too.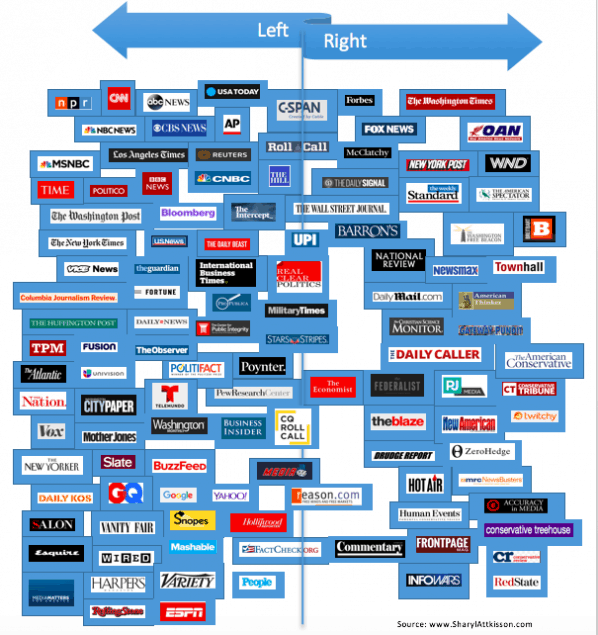 The Cost: Lives Lost, Harmed and Dollars 
Other reports suggest that some 12 percent of the construction labor force are illegally in the U.S.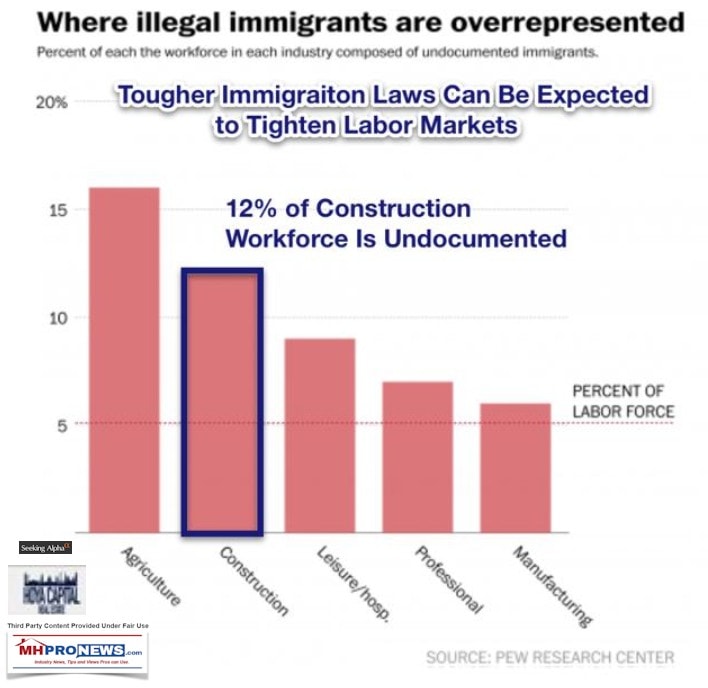 The infographics above and below reveal the punitive costs of lives harmed or lost, not to mention the staggering sums that illegal immigration costs the U.S.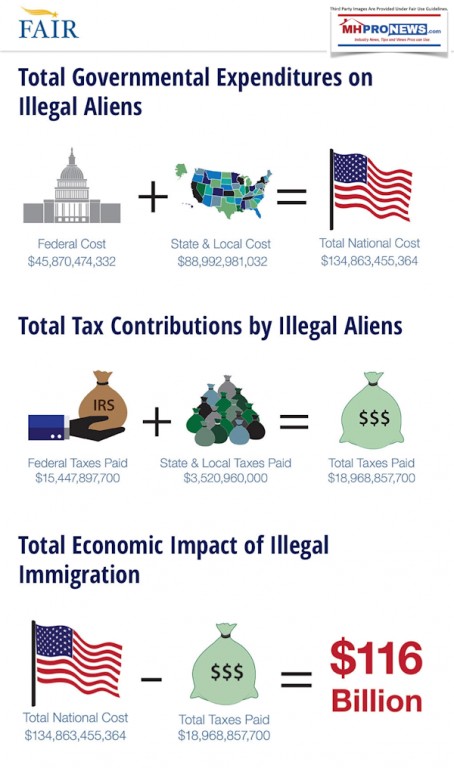 See a prior related report, linked below.
Follow the Money – 100s of Immigration Protests, MoveOn, George Soros, The Border, Mexico's AMLO, and Manufactured Housing
"Yellow Journalism" – Weaponized, Faked, and Manipulative "News?"
These facts on immigration – depending on one's mainstream media source – are items industry readers may or may not have been exposed to before now.  With so much evidence of lives lost and seriously harmed, and hundreds of billions in annual economic impact, how is it possible that this isn't a bigger news story across all media?
As the publisher of MHProNews has said, answer is in part historic.  Weaponized and manipulated news is hardly new.  It's been part of America to a greater or lesser extent since the days of the revolution.
Over a century ago, American newspapers went through an era described by PBS as follows: "The Spanish-American War is often referred to as the first "media war." During the 1890s, journalism that sensationalized—and sometimes even manufactured—dramatic events was a powerful force that helped propel the United States into war with Spain. Led by newspaper owners William Randolph Hearst and Joseph Pulitzer, journalism of the 1890s used melodrama, romance, and hyperbole to sell millions of newspapers–a style that became known as yellow journalism."
American "yellow journalism" was reportedly studied by Joseph Goebbels, a former journalist and Nazi party officer, and others in Adolf Hitler's movement. Facing History says that "Propaganda—information that is intended to persuade an audience to accept a particular idea or cause, often by using biased material or by stirring up emotions—was one of the most powerful tools the Nazis used to consolidate their power and cultivate an "Aryan national community" in the mid-1930s."
Manipulative techniques by modern American media – including what is or is not covered as news, slanted, and media bias – are explored in an documentary previously cited and posted by MHProNews.
"Shadows of Liberty" Movie Introduction, Affordable Housing, and You
See the Shadows of Liberty report and extended version of the award-winning documentary video at the link above.  The trailer for that powerful video is posted below.  Those are all related issues that impact manufactured housing professionals and investors day-by-day, as our industry's reality is shaped by the mainstream media, social media and other third-party reports.
The Takeaways? 
The numbers are staggering.  The evidence is overwhelming that illegal immigration causes grave-to-lethal harm to millions of Americans. The cost in economic terms far outweighs the short term benefits of 'cheap labor,' because the difference in costs is more than made up in ways the infographics above attest.
The economic impact on those with the lowest wages working legally in America isn't easy to calculate, but the law of supply and demand tells us that there is definite harm to our lowest-wage citizens, and thus the rest of society too.
One may or may not agree with the style of President Donald J. Trump on issues like immigration. But as journalists like Attkisson dive into the facts, the evidence is compelling that there is far more harm than good from illegal immigration.  That's especially true when one understands that the Trump Administration stated goal is to reform immigration law, as well as enforce borders.
Border enforcement combined with immigration reform would allow honest, and hard-working people to cross the line into the country safely, legally, and in a manner that works for people of all backgrounds and of varied economic status.
See related reports for more insights.
The midterms are 7 weeks out. That's good reason to share these types of reports with those that may not realize the deadly and costly impact of the status quo. That's this morning's "News Through the Lens of Manufactured Homes, and Factory Built Housing," © where "We Provide, You Decide." ©(News, analysis, and commentary.)
(Third party images and content are provided under fair use guidelines.)
1) To sign up in seconds for our MH Industry leading emailed news updates, click here.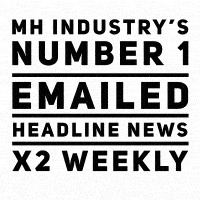 2) To pro-vide a News Tips and/or Commentary, click the link to the left. Please note if comments are on-or-off the record, thank you.
3) Marketing, Web, Video, Consulting, Recruiting and Training Re-sources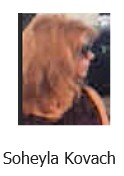 Submitted by Soheyla Kovach to the Daily Business News for MHProNews.com. Soheyla is a managing member of LifeStyle Factory Homes, LLC, the parent company to MHProNews, and MHLivingNews.com.
Related Reports

:
Heartland Immigration Raids by ICE Are Targeting Businesses, Owners, Management – Plus Illegals
People are "Creatures of Habit," Says New Study, Valuable Manufactured Housing Industry Professional Insights