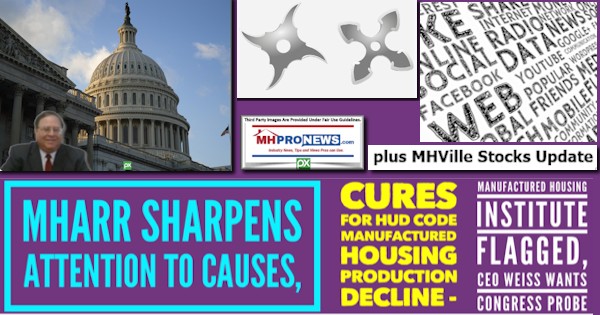 As the Manufactured Housing Association for Regulatory Reform (MHARR) annual board meeting approaches, it is interesting to note the various efforts by Mark Weiss, J.D., MHARR's president and CEO and Danny Ghorbani, MHARR's senior advisor, to focus on the underlying causes and cures to manufactured housing industry's underperformance. In a roughly 1000 word snapshot (about 4 minutes and 15 seconds of reading), the latest MHARR press release continues their 2022 messaging to mainstream media as well as to those sources in the manufactured housing industry willing to expose more to their readers than the MHI 'amen corner' (see postscript of report linked here). Part I of this report begins with an item previously reported, but then rapidly pivots to additional information from MHARR that was not part of MHARR's original monthly production report. Part II is additional information with more MHProNews analysis and commentary. Part III is the manufactured housing industry connected stocks, plus the 'market-moving' left (CNN) right (Newsmax) headlines recap.
Part I
HUD Code Manufactured Housing Production Decline Worsens In January 2023, per Manufactured Housing Association
Manufactured Housing Association for Regulatory Reform (MHARR) reports HUD Code manufactured home industry production declined year-over-year in January 2023
WASHINGTON, D.C., UNITED STATES, March 6, 2023 /EINPresswire.com/ — The Manufactured Housing Association for Regulatory Reform (MHARR) reports that according to official statistics compiled on behalf of the U.S. Department of Housing and Urban Development (HUD), HUD Code manufactured housing industry year-over-year production declined once again in January 2023. Just-released statistics indicate that HUD Code manufacturers produced 6,951 homes in January 2023, a 23.6% decrease from the 9,110 new HUD Code homes produced in January 2022.
With this report, MHARR is updating and slightly revising the format of its monthly top-ten shipment state data. Previous reports in this series included cumulative shipment statistics dating back to the beginning of the industry production rebound in August 2011. Beginning with this report, and with more than a decade having now passed since that watershed point, MHARR will re-start the cumulative shipment data to better reflect current and continuing trends in 2023 and beyond. Accordingly, a further analysis of the official industry statistics shows that the top ten shipment states from January 2023 — with monthly, cumulative, current year (2023) and prior year (2022) shipments per category as indicated — are: (see top ten graphic).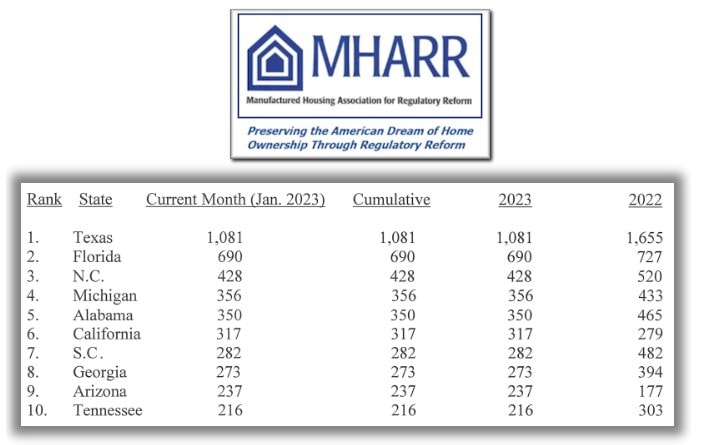 With monthly year-over-year production declines having been recorded during all three months of the Fourth Quarter of 2022, this latest data now confirms four consecutive months of progressively worsening year-over-year production/shipment declines, at a time when the need for affordable housing and homeownership stands at record levels. As MHARR's February 23, 2023 Memorandum, entitled "Latest Wake-Up Calls for the Industry on Consumer Financing and Discriminatory Zoning" indicates, the industry, and especially its supposed national post-production representation, cannot continue to pursue what amounts to a passive, ineffective stance when these two major elements continue to needlessly and drastically suppress industry growth and progress.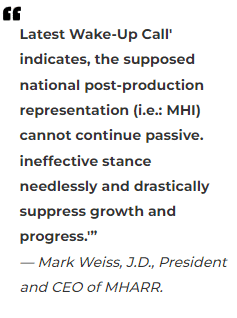 The Manufactured Housing Association for Regulatory Reform is a Washington, D.C.- based national trade association representing the views and interests of independent producers of federally-regulated manufactured housing. ##
MHARR's post on the topic above is found at this link here. Manufactured Housing Industry Production Totals for 2022, referenced above, are found in the MHARR report linked below.
https://manufacturedhousingassociationregulatoryreform.org/hud-code-manufactured-housing-production-declines-sharply-in-december-2022-year-end-totals-for-manufactured-homes-revealed/

The MHARR memo mentioned in the news release above is found at this link below.
https://manufacturedhousingassociationregulatoryreform.org/latest-wake-up-calls-for-the-manufactured-home-industry-on-consumer-financing-and-discriminatory-zoning/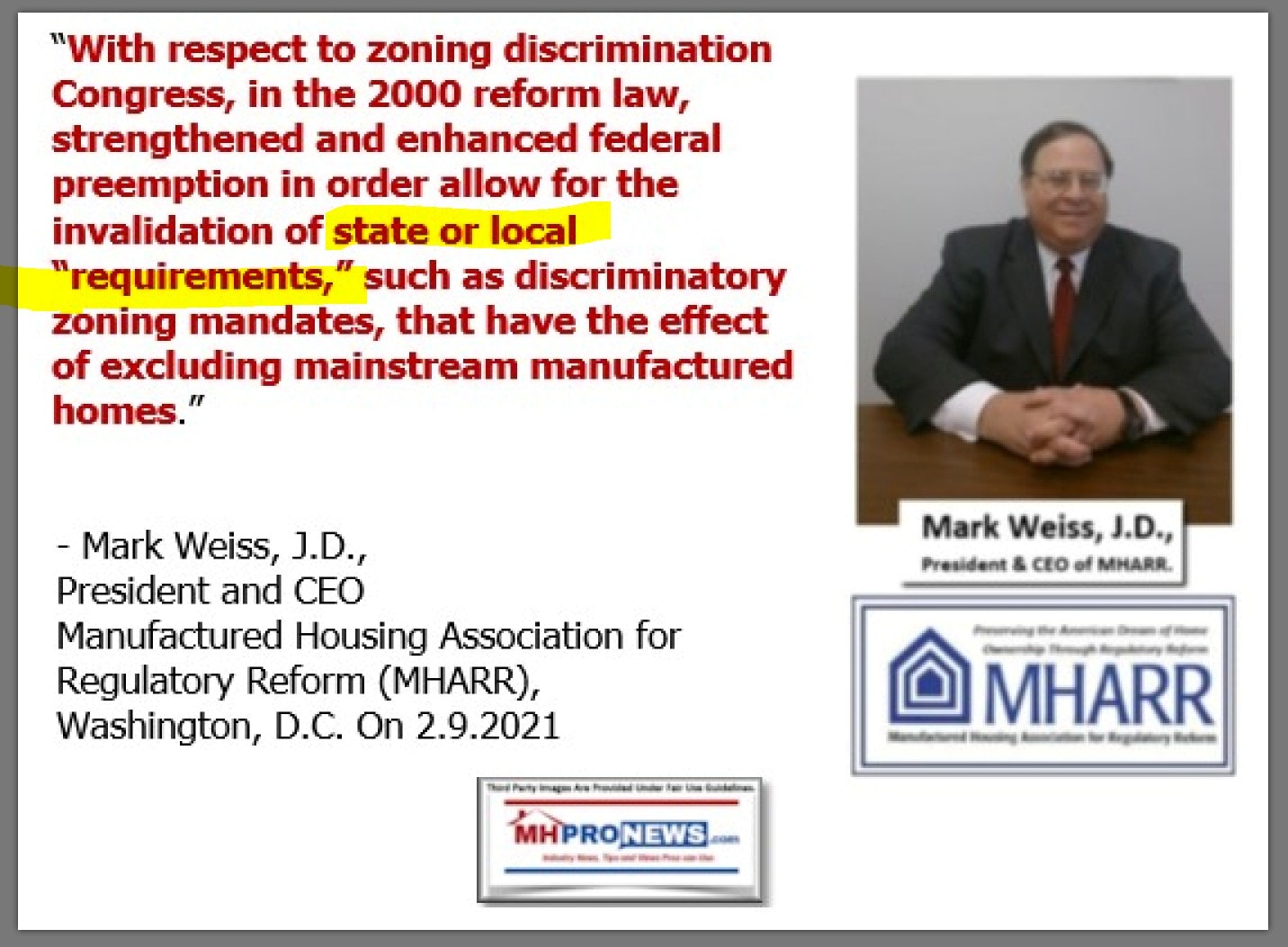 MHARR recently reported on "Two Manufactured Housing Associations filed Case No. 23-cv-00174 in the U.S. District Court for the Western District of Texas re: DOE's pending MH energy rule." The two associations in question are the Manufactured Housing Institute (MHI) and the Texas Manufactured Housing Association (TMHA). MHARR's statement on that topic is reported in the item linked below.
https://manufacturedhousingassociationregulatoryreform.org/legal-action-filed-on-does-manufactured-housing-energy-rule/
About MHARR
The Manufactured Housing Association for Regulatory Reform is a Washington, D.C.-based national trade association representing the views and interests of independent producers of federally-regulated manufactured housing.
Among other things, MHARR called for (and offered to assist with) a court action under the federal Administrative Procedure Act, based on DOE's failure to fully and properly calculate, account for, and consider all of the anticipated costs of the rule. This included and encompassed DOE's failure to propose and estimate the costs of testing, compliance and enforcement of the final standards, its use of artificially low inflation indices for the wholly-deficient cost "analysis" that it did perform, and its failure to consider other related factors that would result in costs substantially exceeding anticipated benefits.
MHARR also urged litigation based on DOE's failure to fully and properly consult with HUD and the Manufactured Housing Consensus Committee (MHCC) as envisaged by the rule's authorizing legislation – the Energy Independence and Security Act of 2007 – and, just as importantly, DOE's thoroughly corrupted "negotiated rulemaking" process, which irretrievably tainted the final rule from step-one (and against which MHARR cast the only "no" vote at every step).
As set out by MHARR, the objective of such a court action was to invalidate the DOE final rule – and the entirety of the rulemaking process which led to that rule, beginning in 2008 – and to compel DOE to go back to "square one" with respect to manufactured housing energy standards in full and proper consultation with both HUD and the MHCC, from the start, as expected and authorized by Congress. (See previously referenced Case No. 23-cv-00174.)
While 2022 was the best year for manufactured housing since 2006, the downward trend reflected in the last four (4) months are one of several areas of concern, per Manufactured Housing Association for Regulatory Reform (MHARR). The cumulative production of 112,882 homes in 2022 is a 6.7% increase over the 105,772 homes produced during 2021.
Per Mark Weiss, J.D., President and CEO of MHARR, there is a need for "congressional oversight of the HUD manufactured housing program and its regulatory practices is thus essential, and is of particular importance to the entrepreneurial businesses which comprise MHARR." MHARR has also stressed the relationship between regulatory reform and the boost that the correct balance of regulations could provide the millions of Americans who desire affordable home ownership.
Additional Related Information from MHARR
The most complete known free monthly reporting resource made publicly available by a national manufactured housing trade organization is found at this link below. Years of monthly reports, statistics and data are available news media, researchers, investors, and the public via the following link.
https://manufacturedhousingassociationregulatoryreform.org/category/manufactured-home-shipments/
Reprints of MHARR Interviews Conducted by MHProNews
Interview with Mark Weiss, J.D., President and CEO of MHARR is linked below. It includes information that sheds light related to the manufactured housing industry's downturn during an affordable housing crisis.
https://manufacturedhousingassociationregulatoryreform.org/mark-weiss-addresses-the-manufactured-housing-industrys-twin-crises-an-mhpronews-interview-with-mharr-president-and-ceo-mark-weiss-j-d/
Interviews of MHARR's senior advisor and founding president and CEO, Danny Ghorbani, conducted by industry-leading MHProNews.com, are found at this link here.
https://manufacturedhousingassociationregulatoryreform.org/mhpronews-qa-with-danny-ghorbani/duty-to-serve-mh/
MHARR Articles Focused on Proper Implementation of the Manufactured Housing Improvement Act of 2000 (MHIA or 2000 Reform Law) and its "enhanced preemption" provisions are found at the link below
https://manufacturedhousingassociationregulatoryreform.org/exclusive-insights-on-controversies-interview-with-25-year-industry-leader-mark-weiss-president-ceo-of-the-manufactured-housing-association-for-regulatory-reform-mharr/
MHARR Accomplishments
https://manufacturedhousingassociationregulatoryreform.org/major-and-continuing-mharr-accomplishments-for-the-hud-code-manufactured-housing-industry-and-consumers-of-affordable-housing/
A summary of MHARR's History and Objectives are found at this link here. ##
Contact Information:
Mark Weiss, J.D.,
President & CEO
Manufactured Housing Association for Regulatory Reform (MHARR)
+1 202-783-4087
https://ManufacturedHousingAssociationRegulatoryReform.org

Part II Additional Information with More MHProNews Analysis and Commentary in Brief
The evidence-based case can be made that MHARR's routine 'hammering' of MHI to initiate a lawsuit was an important factor in MHI leadership finally moving to sue on the Department of Energy (DOE) manufactured housing energy rule.  Additionally, given MHProNews' dominating audience in manufactured home trade media, that 'one two' punch essentially put MHI in a box.  A step-by-step analysis on that is found in the report and postscript linked below.
HUD Code Manufactured Home Production Decline Worsens in January 2023 per MHARR – Cavco Wm 'Bill' Boor Remark on Manufactured Housing Comes Into Sharper Focus; Sunday MHVille Headlines Recap
Because MHARR began a campaign in 2022 that increasingly leveraged press releases to mainstream media that highlighted content on their website, even when possible media bias is considered, with hundreds of news sites picking up the MHARR release, it is an additional check on MHI's leaders that was lacking on the association level just a few years ago.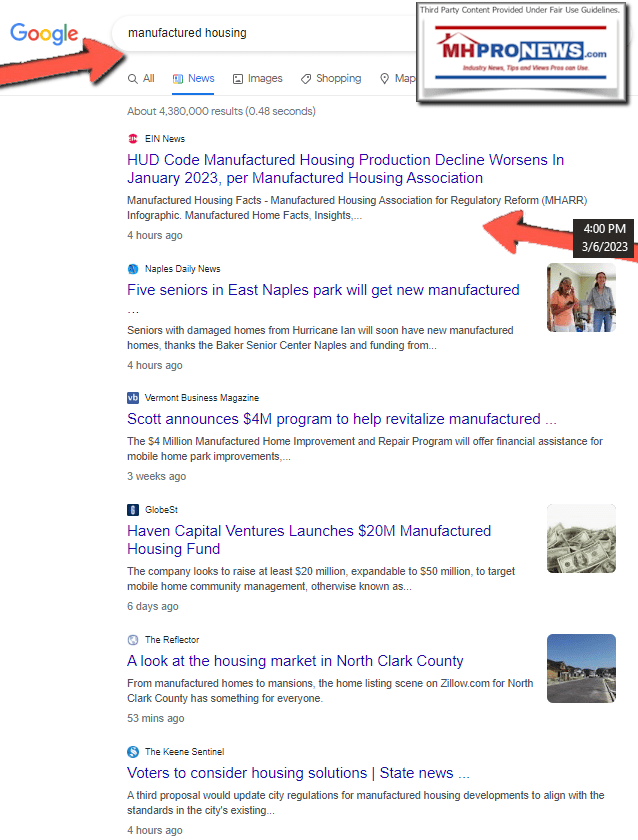 MHARR has been hammering away at this issue on a routine basis. If MHI's attorneys' 'throw' this suit, or use some other type of subterfuge, it will not be a surprise if MHARR will spot it and report on it. Count on MHProNews to follow these developments. This platform will also bring you the claims of MHI, which will be unpacked based on known facts and evidence.  "We Provide, You Decide." ©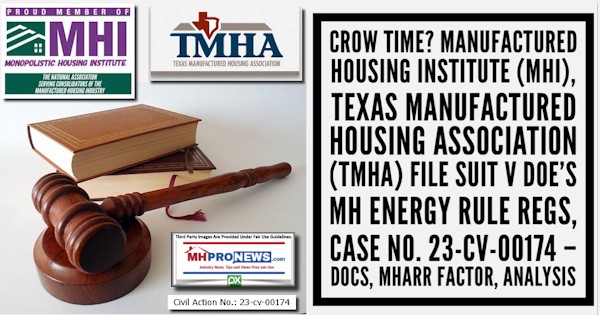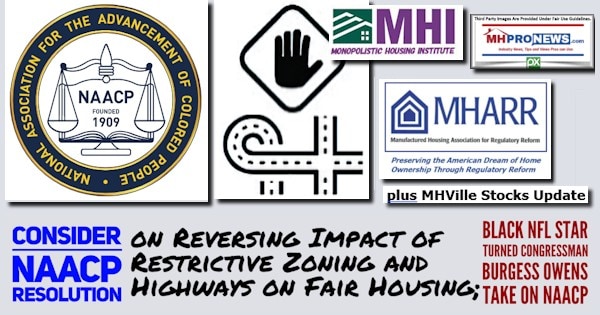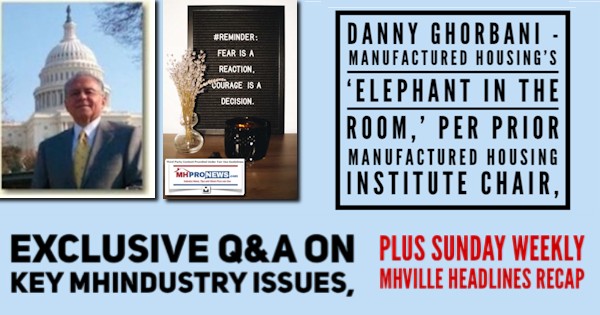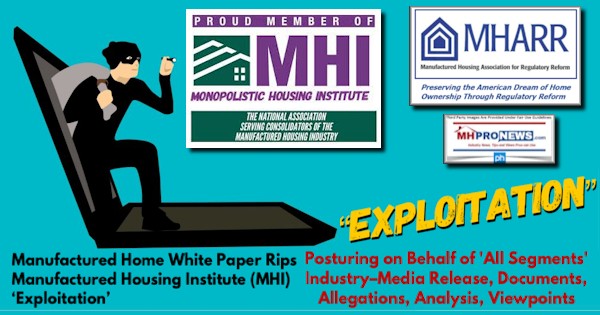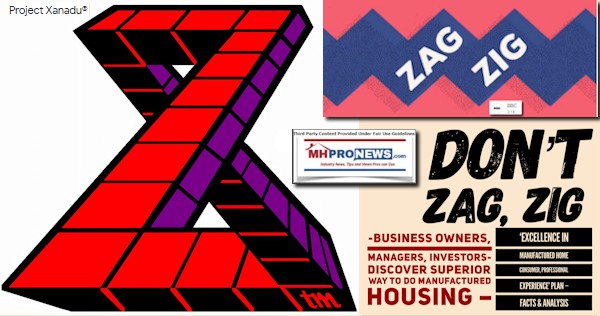 Part III. Daily Business News on MHProNews Markets Segment
The modifications of our prior Daily Business News on MHProNews format of the recap of yesterday evening's market report are provided below. It still includes our signature left (CNN Business) and right (Newsmax) 'market moving' headlines. The macro market moves graphics will provide context and comparisons for those invested in or tracking manufactured housing connected equities.
In minutes a day readers can get a good sense of significant or major events while keeping up with the trends that are impacting manufactured housing connected investing.
Reminder: several of the graphics on MHProNews can be opened into a larger size. For instance: click the image and follow the prompts in your browser or device to OPEN In a New Window. Then, in several browsers/devices you can click the image and increase the size. Use the 'x out' (close window) escape or back key to return.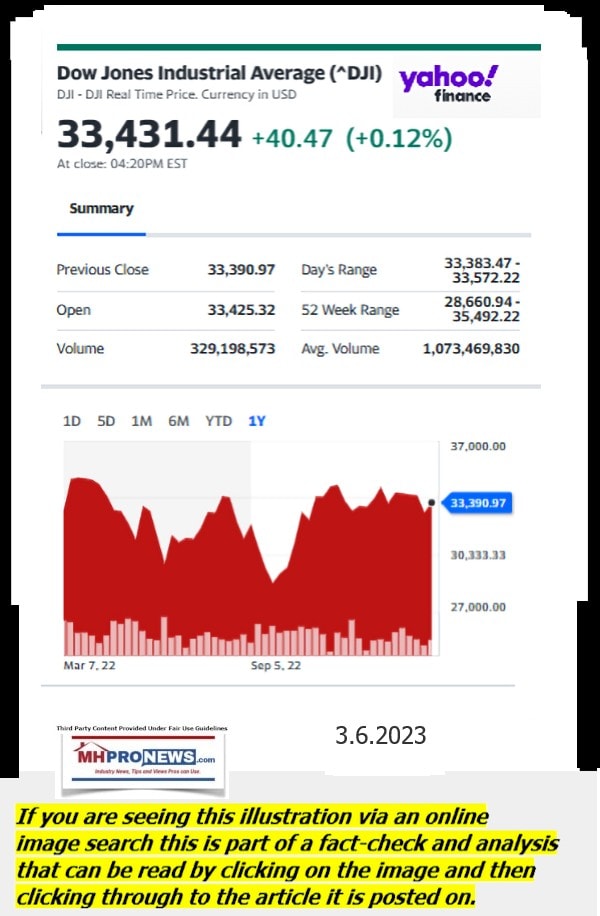 Headlines from left-of-center CNN Business – from the evening of 3.6.2023 
Top economic concern
Jamie Dimon, chairman and chief executive officer of JPMorgan Chase & Co., during a Bloomberg Television interview at the JPMorgan Global High Yield and Leveraged Finance Conference in Miami, Florida, US, on Monday, March 6, 2023. Dimon said last month that the US economy was still performing well, with strength in consumer spending and plentiful jobs.
These are the two biggest things worrying JPMorgan Chase CEO Jamie Dimon
Quick, simple things you can do this year to improve your financial future
Twitter hit with one of the biggest outages since Elon Musk took over
DOJ will hire more data experts to scrutinize digital monopolies, antitrust chief says
Verizon is raising prices on older cell phone plans
America's credit rating could get downgraded even if a default is avoided, Fitch Ratings warns
Amazon closing some of its cashier-free stores
Head of UK business lobby steps aside following complaints about his conduct
SiriusXM to cut 8% of workforce, eliminating 475 jobs
This developer is happy that new home construction is falling
She was weeks away from maternity leave at Twitter. Then Elon Musk took over
The West hasn't gone after Russia's nuclear energy. Here's why
Larry Summers: US economy could hit an 'air pocket' in the coming months
CNN anchor Kasie Hunt gives birth in surprise 13-minute labor
Consumers keep spending. That might not be good news for them or the Fed
Hoda Kotb returns to 'Today' after daughter's illness forced a two-week absence
Tesla cuts prices on its most expensive models
Toblerone can no longer claim to be Swiss-made
Investor Mark Mobius says he cannot get his money out of China
China sets lowest GDP growth target in decades as Beijing tightens its belt
Global chipmaking giant TSMC plans to hire 6,000 employees this year
China to increase defense spending 7.2%, sets economic growth target of 'around 5%' for 2023
BTS mastermind on HYBE-SM deal: We're not 'trying to take over the whole industry'
More rate hikes are needed, says Fed's Mary Daly
Notice: the graphic below can be expanded to a larger size.
See the instructions below the graphic below or click the image and follow the prompts.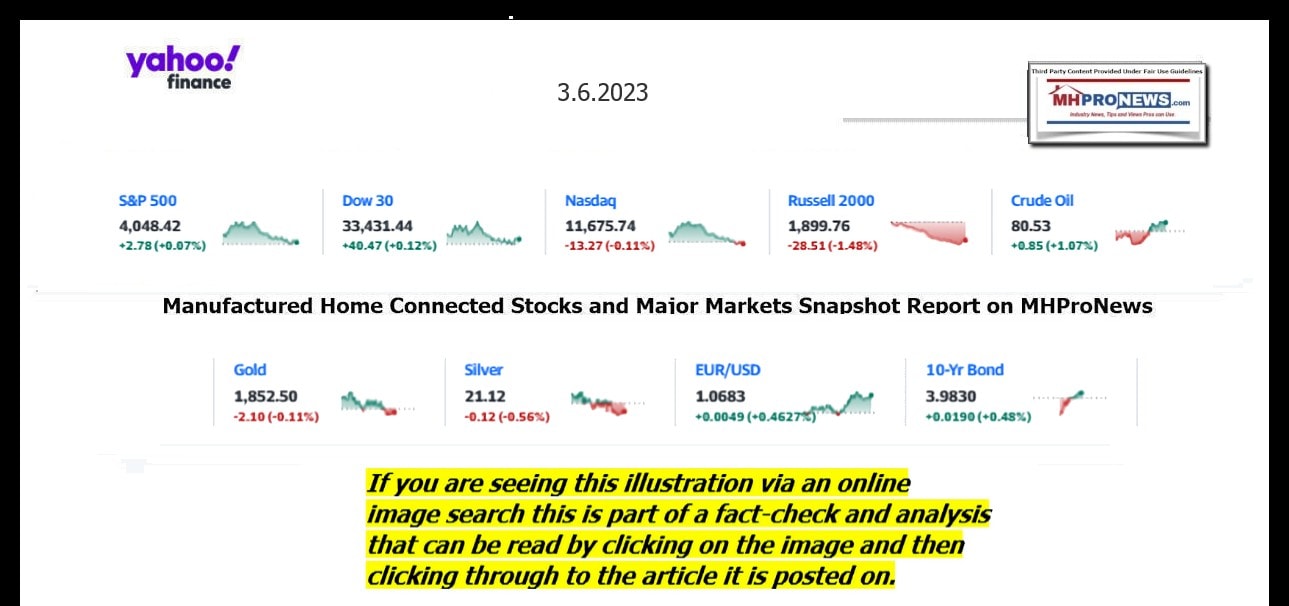 Headlines from right-of-center Newsmax 3.6.2023
Some Dems Turn Backs on Biden '24
Democrats across New Hampshire are upset with the Democratic president for trying to end the state's status as home to the first-in-the-nation presidential primary. But their concerns about Biden run much deeper, in line with a majority of Democratic voters nationwide, who question the 80-year-old president's plans to soon launch his reelection campaign. [Full Story]
DirecTV Censors Newsmax
Murphy: DirecTV's Act a 'Blatant' Attack on Conservatives
Ruddy at CPAC: Newsmax 'Critical' for America's Future
Gaetz: House Should Hold Hearing on DirecTV Action | video
Dean Cain: DirecTV Not for 'Free Exchange' of Voices | video
Comer: Dems for Censoring Conservatives
More Stories on AT&T DirecTV Censorship
Newsmax TV
Lesko: House Will 'Get to Bottom' of Early COVID Research
Burchett to Newsmax: Rand Paul 'Right All Along' About COVID | video
Burchett: Tennessee Ban on Public Drag Shows 'Appropriate' | video
Dick Morris: 'Ridiculous' for Trump to Sign RNC Pledge | video
Brett Giroir: Fauci Should Face Congress' Questions
Tenney: Ignored Northern Border Facing Massive Surge | video
Fred Fleitz: Biden Won't Go Along With Military Cartel Plan | video
More Newsmax TV
Newsfront
Ex-CNN Boss Dismissed 'Lab Leak' as "Trump Talking Point'
Former CNN president Jeff Zucker reportedly told employees not to look into claims that COVID-19 originated in a lab leak, dismissing it as a "talking point" of former President Donald Trump… [Full Story]
Challenge Leads to University Changing Bias Reporting System
The University of Wisconsin-Milwaukee revised its bias reporting [Full Story]
New Statin Alternative Cuts Cholesterol, Heart Attacks
Drugs known as statins are the first-choice treatment for high [Full Story]
Iran Vows to Kill Trump in Revenge for Soleimani Death
Former President Donald Trump has joined former aides John Bolton and [Full Story] | Platinum Article
Stocks Drift as Wall Street Preps for Big Week
Stocks are drifting in mixed trading Monday as Wall Street stays in a [Full Story]
Russia's Wagner Chief Warns of Front-Line Collapse
The founder of Russia's Wagner mercenary force has said his troops [Full Story]
Related
Estonia's Pro-Ukraine Prime Minister Kallas Wins Reelection
Ukraine Appoints New Top Anti-corruption Investigator
Ukraine: Mourners Commemorate 8 Men Killed in Bucha
Scholz Warns of 'Consequences' If China Sends Arms to Russia
Judge Rules Trans Weightlifter Can Compete With Women
A Minnesota judge has ruled a transgender weightlifter can compete in [Full Story]
Some Dems Won't Get Behind Biden Reelection Bid
Steve Shurtleff was at Joe Biden's side in 2019 when he filed papers [Full Story]
Colorado Democrats Take Aim at Assault Weapons Ban
Democrats are looking to ban the sale and transfer of so-called [Full Story]
House Panel: Fauci 'Prompted' Paper to Disprove Lab Leak Theory
Anthony Fauci appeared to commission a paper set out to disprove [Full Story]
China Premier Bows Out as Xi Loyalists Take Reins
After a decade in Chinese President Xi Jinping's shadow, Li Keqiang [Full Story]
Inflation Puts Powell in Spotlight Before Congress
When Federal Reserve Chair Jerome Powell last appeared before [Full Story]
Hollis: No, Students Wouldn't Have to Pay Back Loans – We Would
If the government dangles the prospect of subsidizing even more of [Full Story]
1 in 4 US Parents Lied About a Child's COVID Status
Public health officials offered a lot of advice to prevent the spread [Full Story]
Florida: Amazon Hates when You Do This but They Can't Stop You
Online Shopping Tools
Factory Orders Fall as Aircraft Demand Dives
New orders for U.S.-manufactured goods fell in January, pulled down [Full Story]
Roubini: 4 Investments for Coming Stagflation
S. economist Nouriel Roubini says persistent inflation will cause [Full Story]
Dem Sen. Jon Tester Becomes Crucial Swing Voter
Jon Tester, D-Mont., is becoming a crucial player for President [Full Story]
Border Patrol Using Therapy Dogs to Help Prevent Agent Suicides
The long-running Border Patrol program using canines has been [Full Story] | video
Paul Manafort Settles Suit with DOJ for $3.15 Million
Paul Manafort, Donald Trump's2016 presidential campaign manager, will [Full Story] | video
Tesla Slashes Prices
Tesla Inc. has slashed prices of its electric vehicles in the United [Full Story]
CFO Warns NewsGuard Over Targeting Conservatives
Florida's Chief Financial Officer Jimmy Patronis is warning left-wing [Full Story]
International Group Seeks to Ban Surrogacy Worldwide
An international group including lawyers, doctors, and [Full Story]
Speaker McCarthy to Meet With Taiwan President in California
House Speaker Kevin McCarthy, R-Calif., will meet with Taiwanese [Full Story]
Report: GOP Sees Big Gains Among NYC's Asian Voters
Video Report: Israeli Airmen Threaten Desertion
Israeli Air Force reservists threaten desertion in protest over [Full Story] | video
Lynyrd Skynyrd Guitarist Gary Rossington Dead at 71
Gary Rossington, one of Lynyrd Skynyrd's founding members, has died [Full Story]
FBI Offers Reward for Return of 4 Kidnapped Americans
The FBI is offering a $50,000 reward for the return of four Americans [Full Story]
Ted Cruz Trolls Gov. Newsom for Escaping Weather Disaster
Ted Cruz, R-Texas, trolled California Gov. Gavin Newsom for [Full Story]
Lawmakers Want DOD to Fix Errors on Korean War Memorial
Lawmakers are demanding the Department of Defense fix the more than [Full Story]
Supreme Court Dodges Florida City's Challenge to Atheist Suit
The U.S. Supreme Court on Monday declined to hear a Florida city's [Full Story]
Mike Bloomberg Criticizes Israel's Judicial Reform
Michael Bloomberg, CEO of media and financial company Bloomberg, and [Full Story]
Finance
Inflation Puts Powell in Spotlight Before Congress
When Federal Reserve Chair Jerome Powell last appeared before Congress, in June 2022, inflation had reached a four-decade high of nearly 9% and showed no sign of easing…. [Full Story]
Bob Ciura: 3 Blue Chip Stocks for Safe Dividends
Goldman Rates Apple a 'Buy,' With $199 Target
JetBlue Expects US to Block Spirit Deal
Nigel Green: US Race for Digital Dollar Fuels Case for Bitcoin
More Finance
Health
New Statin Alternative Cuts Cholesterol, Heart Attacks
Drugs known as statins are the first-choice treatment for high cholesterol but millions of people who can't or won't take those pills because of side effects may have another option. In a major study, a different kind of cholesterol-lowering drug named Nexletol reduced the…… [Full Story]
What to Know About Proposed Rules for Telemedicine Prescriptions
Taking a Diuretic May Not Prevent Kidney Stones
Study: Melanoma Immunotherapy Before Surgery Improves Effectiveness
Drug Enhertu Effective Against More Cancers
Notice: the graphic below can be expanded to a larger size.
See the instructions below the graphic below or click the image and follow the prompts.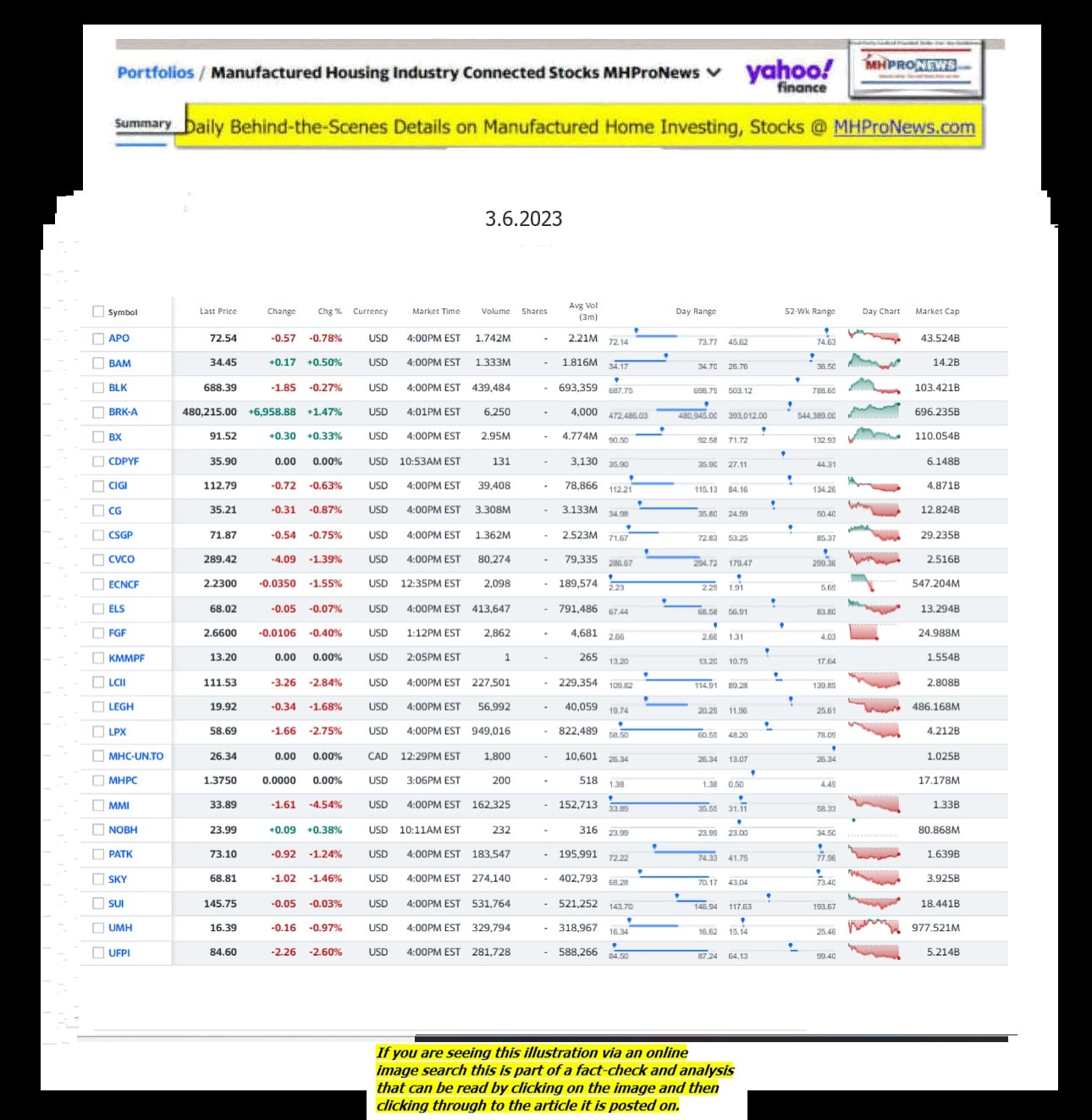 2022 was a tough year for many stocks. Unfortunately, that pattern held true for manufactured home industry (MHVille) connected stocks too.  See the facts, linked below.
'Stomach Churning Year' CNN-Wall Street 'Forget 2022' Down Year – Major Equities Data Compared to Manufactured Housing Stocks, Manufactured Home Community REITs, Performance for Year by Company
====================================
Updated
NOTE 1: The 3rd chart above of manufactured housing connected equities includes the Canadian stock, ECN, which purchased Triad Financial Services, a manufactured home industry finance lender.
NOTE 2: Drew changed its name and trading symbol at the end of 2016 to Lippert (LCII).
NOTE 3: Deer Valley was largely taken private, say company insiders in a message to MHProNews on 12.15.2020, but there are still some outstanding shares of the stock from the days when it was a publicly traded firm.  Thus, there is still periodic activity on DVLY.
Note 4: some recent or related reports to the REITs, stocks, and other equities named above follow in the reports linked below.
Sun Communities – 'Development in Our DNA,' ESG Stance, Q4 2022 Year End Results Earnings Call & PR – Facts, Insights Beyond PR and Official SUI Statements; plus MHVille REITs, Stocks Update
'Undervalued' Cavco Industries Touts Q Result$ 'Dire Need for Housing' 'January Traffic Up'- Rev Up 16%-Sales, Earnings, Mgmt Call Data–Analysis Beyond CVCO Statements; plus MHVille Stocks Update
'Killing's as Easy as Breathing' 'Bad Guys Know More Games' Warren Buffett Annual Berkshire Hathaway Letter, Clayton Homes, 21st, VMF-Manufactured Home Loans-Compelling MHVille Expert Views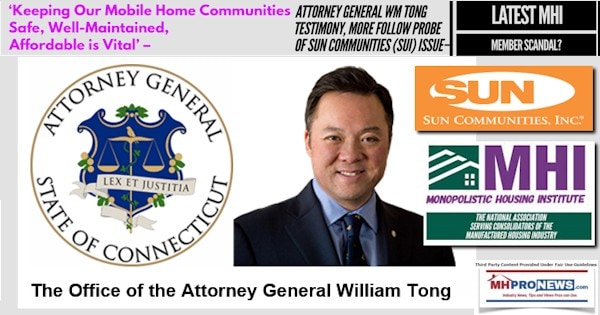 Nobility Homes, Inc. Sales and Earnings for its Fiscal Year 2022 Report, Result$ Best Inflation – Net After Taxes Up 34%, More Fact$; DeSantis ESG and NOBH; plus MHVille Stocks, Market Updates
'Manufactured Housing in the News,' Unpacking UMH CEO Sam Landy Op-Ed' It's Time for Bi-Partisanship on Affordable Manufactured Housing Homeownership' in HousingWire; plus MHMarkets Updates
Manufactured Housing Properties-Results for Three and Nine Months Ending September 30.2022–Exploring 'Mobile Home Park' Manufactured Home Community Investing; plus MHVille REITs, Stocks Update
'Changes Will Benefit Customers,' Boost Sales-Legacy Homes CEO Duncan Bates – LEGH 'Delivered 22.5% Return on Equity in 1 Yr' – Corp Q3 2022 Insights, Analysis; plus MHVille REITs, Stocks Update  
CEO Mark Yost, Skyline Champion Insiders SELL Million$ Value SKY Stock, Home Sales Drop-4th Q 2022 (3QFiscal2023), Official Result$-Facts, Analysis, Info Beyond PR; plus MHVille Stocks Update
Triad Financial Services Q2-2022 FINANCIAL RESULTS, per ECN Capital – Several Bright Spots in Manufactured Home Market Highlighted, Including Communities, Retail, Land-Home, Floor; MHStocks Update
BlackRock Document Exposes Central Banks like Federal Reserve on Recession; Manufactured Home Producer Cavco Industries 2022 Year End Results (CVCOQ3.23) Facts+Analysis; plus MHVille Stocks Update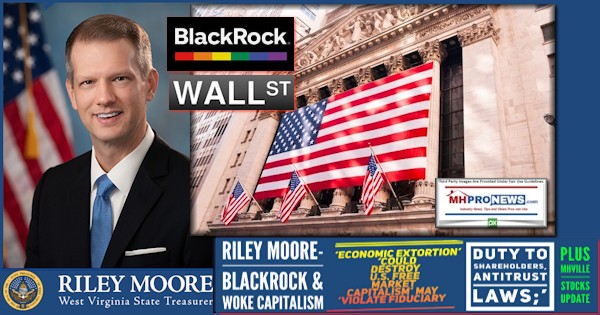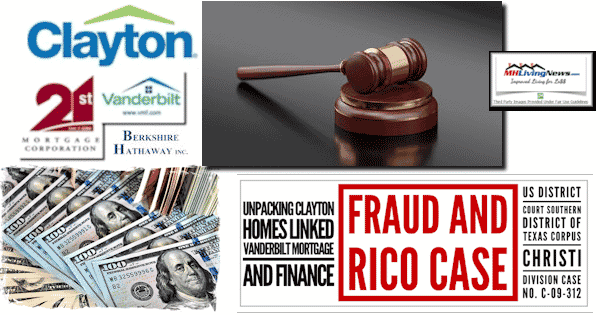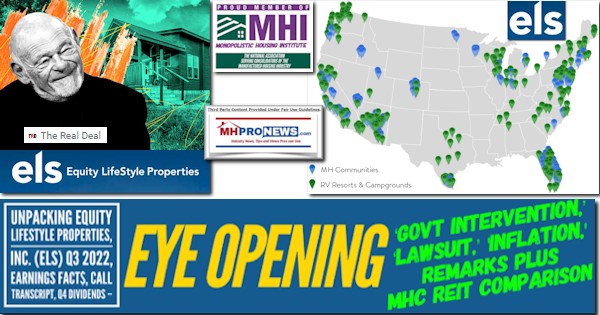 Manufactured Home Communities (a.k.a. 'Mobile Home Parks' – SIC) – Exploring UMH Properties; Fellow Manufactured Housing Institute Member Yes! Communities Suits and Settlements; plus MH Markets Updates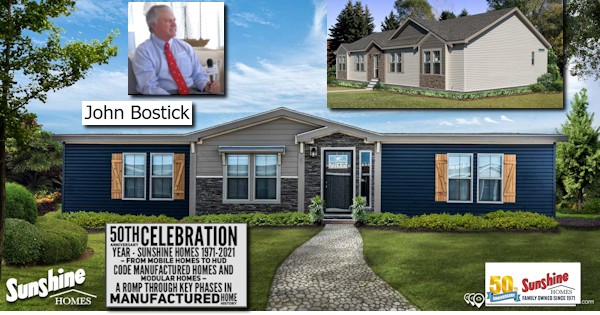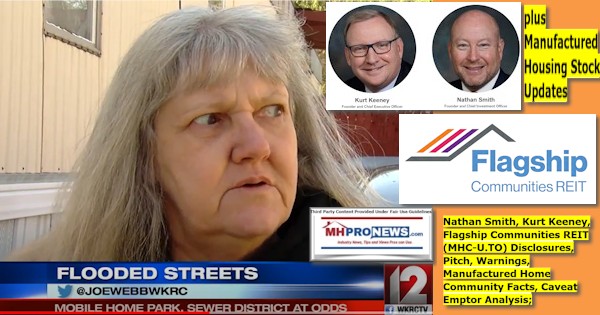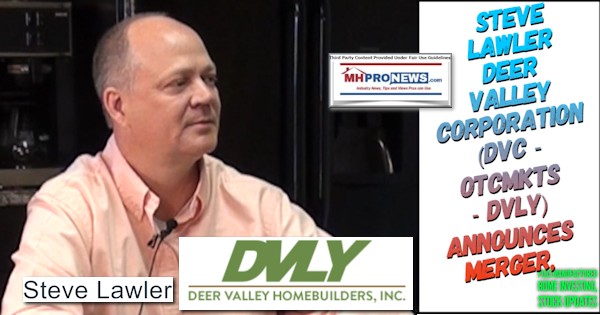 2023 …Berkshire Hathaway is the parent company to Clayton Homes, 21st Mortgage, Vanderbilt Mortgage and other factory-built housing industry suppliers.
· LCI Industries, Patrick, UFPI, and LP each are suppliers to the manufactured housing industry, among others.
· AMG, CG, and TAVFX have investments in manufactured housing related businesses. For insights from third-parties and clients about our publisher, click here.
Disclosure. MHProNews holds no positions in the stocks in this report.
· For expert manufactured housing business development or other professional services, click here.
· To sign up in seconds for our industry leading emailed headline news updates, click here.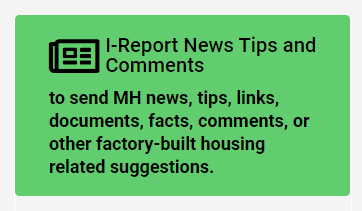 That's a wrap on this installment of "News Through the Lens of Manufactured Homes and Factory-Built Housing" © where "We Provide, You Decide." © (Affordable housing, manufactured homes, stock, investing, data, metrics, reports, fact-checks, analysis, and commentary. Third-party images or content are provided under fair use guidelines for media.) (See Related Reports, further below. Text/image boxes often are hot-linked to other reports that can be access by clicking on them.)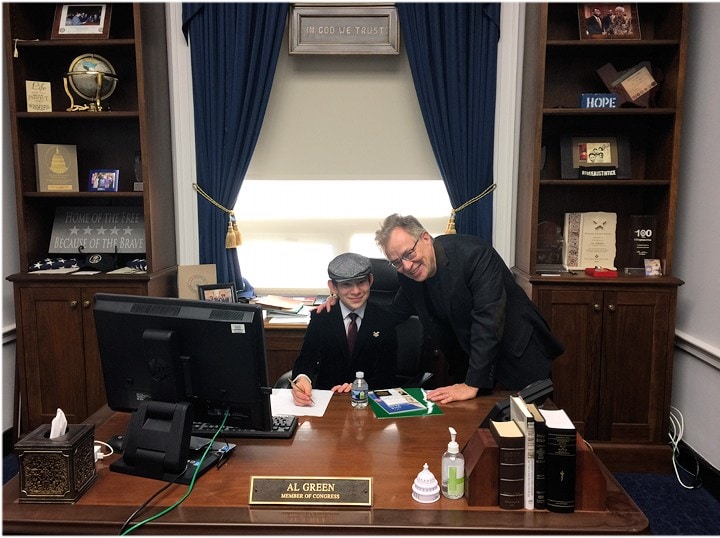 By L.A. "Tony" Kovach – for MHProNews.
Tony earned a journalism scholarship along with numerous awards in history. There have been several awards and honors and also recognition in manufactured housing. For example, he earned the prestigious Lottinville Award in history from the University of Oklahoma, where he studied history and business management. He's a managing member and co-founder of LifeStyle Factory Homes, LLC, the parent company to MHProNews, and MHLivingNews.com. This article reflects the LLC's and/or the writer's position and may or may not reflect the views of sponsors or supporters.
Call for Congressional Oversight Hearings of Manufactured Home Industry Regulators Highlighted by Manufactured Housing Association for Regulatory Reform (MHARR); plus MHVille Markets Update
Official HUD Manufactured Housing Production Facts for Dec 2022 plus 2022 Year End Totals Explored by Manufactured Housing Association for Regulatory Reform (MHARR)-"Millions" Needed – Analysis
Facts You Didn't Know – Martin Luther King Jr – Videos, Insightful Quotes, Surprising Revelations, Videos, Reports, and Illustrations in Champion for Human Rights Including Affordable Housing
'Global Disinformation Index' Warren Buffett Ally Bill Gates' Microsoft Org Charged-Cutting Revenue to Conservative Views via Xandr, GDI; plus Sunday MHVille Headlines Recap
#1 Texas' Manufactured Housing Builders Survey Says They are 'Ready for a Rebound' But Data Point in Question, DOE MH Energy Rule Too – Facts, Analysis; plus, MHVille Stocks, Markets Update
Clayton-Next Step Off-Site Built 'White Paper'-Manufactured Homes, ThinkND 'Magic of the Mind-Everyday Illusion, Misdirection, Deception' MHI Members' Claims Analyzed; plus MHVille Markets Update
After Admitted Failure, Manufactured Housing Institute Doubles Down on CrossMods® in AP Terminology Doc Acquired by MHProNews–Are MHI Leaders Sabotaging MHVille Independents? Plus MHStocks Update
Concessions by Speaker Kevin McCarthy in House Speaker's Battle Called 'Most Significant Win for Conservatives in a Decade' By Federalist's Emily Jashinsky Report; plus MHVille Stocks Updates