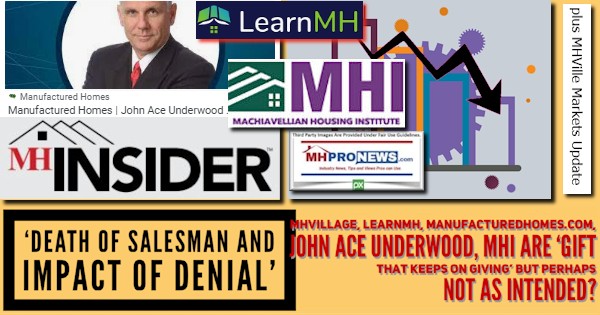 John Ace Underwood may not have intended to deal a card to himself and his colleagues from the bottom of the proverbial deck, but the effect of his own words via Equity LifeStyle Properties (ELS) owned MHVillage's MHInsider and a press release associated with him may have had a similar effect. Per a press release on December 1, 2022 by Chris Nicely, "President of ManufacturedHomes.com and ModularHomes.com," Underwood was "named" as the "Executive Director of LearnMH." Underwood had MHVillage publish an article with his byline on 2.2.2022.  That press release stated: "LearnMH was founded with the goal of forging a powerful industry brand identity through training, education, awareness, marketing, and overall process improvement." However, for whatever reasons, that self-proclaimed "powerful" "brand identity through training, education, awareness, marketing, and overall process improvement" was at the leading edge of a sharp downturn in manufactured housing production, which obviously is connected to manufactured housing sales. To say otherwise, based on the known facts, would be to be 'in denial.'
Oops.
Manufactured Housing Production-Shipment Data for All 50 States – Compare and Contrast MHI's and MHARR's Remarks About the Most Recent National Manufactured Home Data; plus MHStocks Update
Part I
Kevin Clayton was once reportedly heard quipping: "dance with the one who brought you." By that, Clayton meant that manufactured housing should never lose sight of the affordable side of the housing market.
That said, isn't that what Clayton and Berkshire Hathaway are apparently doing? Losing sight of the affordable side of the housing market while they chase the phantasy of CrossMod™ manufactured homes and ever-greater investments in site-built housing?
Oops.
Warren Buffett led Berkshire Hathaway 'Fat Finger' Other Exits and Buys Included Conventional Builders – Truth Hiding in Plain Sight Facts-Analysis, What to Know; plus MHVille Stock Updates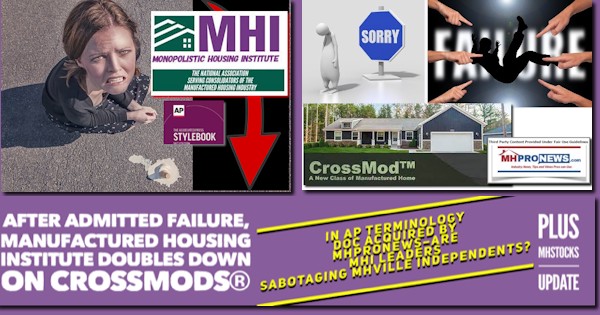 Back to Underwood, who's article was entitled "Death of a Salesman…And the Impact of Denial."
Said Underwood: "In the factory-built housing industry, the profession of selling, as we know it, is a dying profession." That should be a concern, but not necessarily in the way that Underwood shared it.
MHProNews pointed out some years earlier that Clayton Homes was apparently moving toward the elimination of their sales force through the use of technology. Is it any wonder that Clayton Homes, and other 'leading' MHI members apparently have thousands of unhappy employees?
1000s Unhappy Working at Clayton Homes, Skyline Champion, Cavco, Sun, ELS, RHP, Flagship, Impact, Yes!, Havenpark Communities-What Will They Do? Facts, WalkOut Threat Op-Ed; plus MHMarkets Update
Marlette Homes, Clayton Homes, CMH Division Clayton Hermiston, Hit by Federal Suit-'Years of Racism' Sexual Harassment, OPB-Clayton Admits Racial Slurs, plus Manufactured Home Stocks-Report & Analysis
Kevin Clayton, CEO Clayton Homes, Explains Why Replacing Sales Professionals with Automation Makes Sense
Perhaps unaware that he was obliquely making points related to concerns previously made by MHProNews reports and analysis, Underwood said: "Manufacturers have discovered that sales organizations, independent or not, have always been the weakest link in the distribution chain." He added that: "For years, manufacturers have been trying to address this shortcoming and the evolution of technology has given manufacturers the hope that they need not be so critically linked to this weak link in their distribution. I know this to be a fact as I was one of the people that was called upon to see if we could make a difference."
Oops again, John and MHInsider, which don't seem to realize that they are now pointing the finger directly at themselves. Underwood says he was called on to "make a difference" in manufactured housing sales. Following the press release announcing that 'call,' manufactured housing's sales and production declined. Instead of sales rising, sales have been sharply falling. See the latest data and related insights in the report linked below.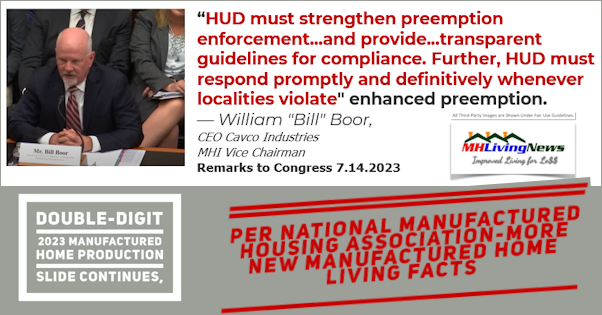 So, Underwood, MHInsider, ManufacturedHomes.com have been called upon to boost sales, and in the wake of their input and methods, the manufactured home industry has been moving dramatically lower. Is that a coincidence? If there are causes other than their performance, then why aren't they joining MHProNews/MHLivingNews in calling out the obvious problems that are causing that sharp decline? Hold those thoughts, because like a Ronco an old commercial, 'But there is more…' from Underwood.
"My own statistics [said Underwood via MHVillage/MHInsider] collected over the last 10 years clearly show that 75% of all website-generated inquiries are never responded to, save perhaps an autoresponder sent out by a CRM. My own statistics show that less than 44% of all inbound sales calls go to voicemail. When you can't even manage to answer the phone when prospective buyers call, why would we then wonder why manufactured housing still represents 9% of all new housing starts, a few points less if you take out community sales."
The companies' Underwood is associated with reportedly charge thousands of dollars monthly (it is said in some cases $10-15K+/- monthly) for services billed to various manufactured housing producers. If so, then Underwood has made a fine case for cutting all of them loose.
In fairness to Underwood, Clayton Homes is not necessarily doing much better. That will be the subject of a planned special report, watch for it. But for now, note that SimilarWeb reports that Clayton's traffic is falling. Their own previously analyzed annual reports reveal that they are doing a less than stellar job of converting visits to leads and leads into sales. But Clayton is part of the Berkshire conglomerate. That conglomerate has interests in real estate, conventional housing, and RVs. It may not matter so much to them if the manufactured housing industry's production is less than stellar and falling, when the big picture from Omaha is examined. It may not matter too much to Clayton and their parent company if their automated and human sales team don't generate what is possible.
'Announcing!' 'Manufactured Community Owners' Association of America' 'Finally Bringing Fight To Manufactured Home Community Sector of the Industry' – plus Sunday Weekly Manufactured Housing Headlines Review  
Unpacking Clayton Homes 2020 Annual Report – "We Witnessed Appraisal Zoning and Financing Success" – Kevin Clayton – Fact Check, Analysis
Clayton Homes Annual Report Reviews Truth Hiding in Plain Sight
Warren Buffett Led Berkshire Hathaway has Over $100 Billion Available for Investing, Why That Matters to Manufactured Housing, MHEC Members Know How Gold Rules; plus Sunday Weekly Headlines Recap
There is not much that Clayton and Berkshire couldn't achieve, if they wanted to do so, given the mountains of cash available to them.
Warren Buffett's Pledge to Kevin Clayton – 'You Can Access Plenty of Capital' for Projects – Quotes, Facts, Video, Transcript, and Implications for Manufactured Housing Industry
Which then begs the questions:
why did ManufacturedHomes.com hire on an ex-Clayton manager for their role as president?
Why did ManufacturedHomes.com hire ex-MHI general counsel Rick Robinson?
Why doesn't ManufacturedHomes expose what is occurring to limit manufactured housing from within and outside of the industry in a meaningful manner?
Why did ManufacturedHomes.com win an MHI award?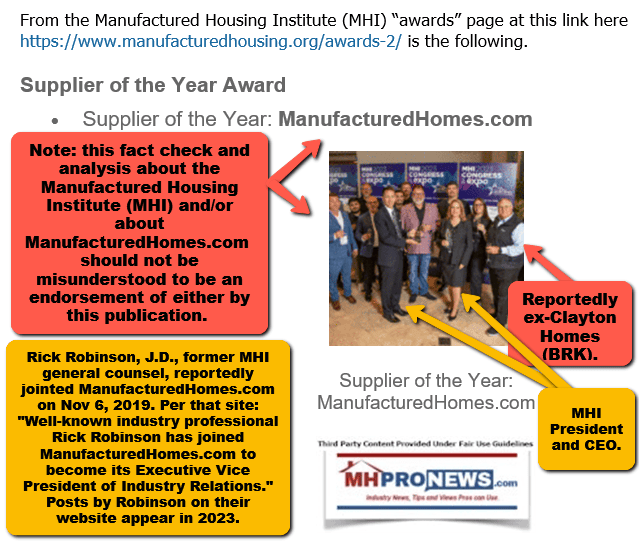 None of those issues are addressed by Underwood nor by MHVillage. Of course not, as the Upton Sinclair effect apparently kicks in.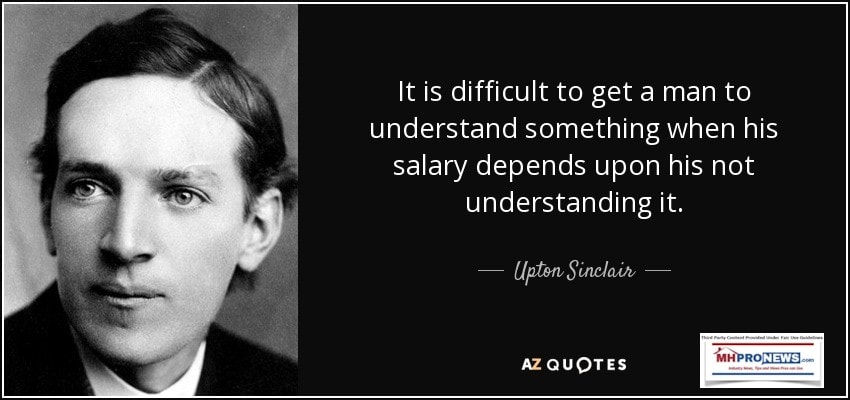 In fairness to sales trainers, it's not that everything that Underwood said and the MHInsider editor/publisher printed was wrong. Of course, sales people should have a sense of urgency in following up on leads. Of course leads deserve more than one attempt, and so on.
That noted, it is the implications of what they have collectively generated is devastating to their own claims and they undercut what MHI has said and done too. Why? Because MHI has "endorsed" and "awarded" members who are apparently part of the problem instead of part of the solution.
Meaning, if the results are so poor, what does it say about effectiveness of their methods? When manufactured home sales are trending lower year-over-year for 10 straight months, how "powerful" is what Underwood, MHVillage/ManufacturedHomes.com/LearnMH, et al proclaimed is their total "brand identity through training, education, awareness, marketing, and overall process improvement" in reality?
Ironically, Ken Corbin, another consultant who is apparently operating in the MHI orbit, promoting MHI leaders, etc. posted a video interview of Underwood on October 17, 2020. Total views? 85. Ouch. So much for: "John Ace Underwood is recognized as one of the foremost sales, sales management and sales leadership development consultants in the factory-built housing industry, having spent the past 35 years working with retailers, manufacturers and communities…" Imagine! You have MHI, ELS backed MHInsider, along with ManufacturedHomes.com and LearnMH backed organizations, and there are only 85 views in just shy of 3 years? (See total views to the right of the orange arrow below). Can you spell: embarrassing and revealing?

Isn't the answer to the effectiveness of these platforms and pitchmen obvious from the industry's total results?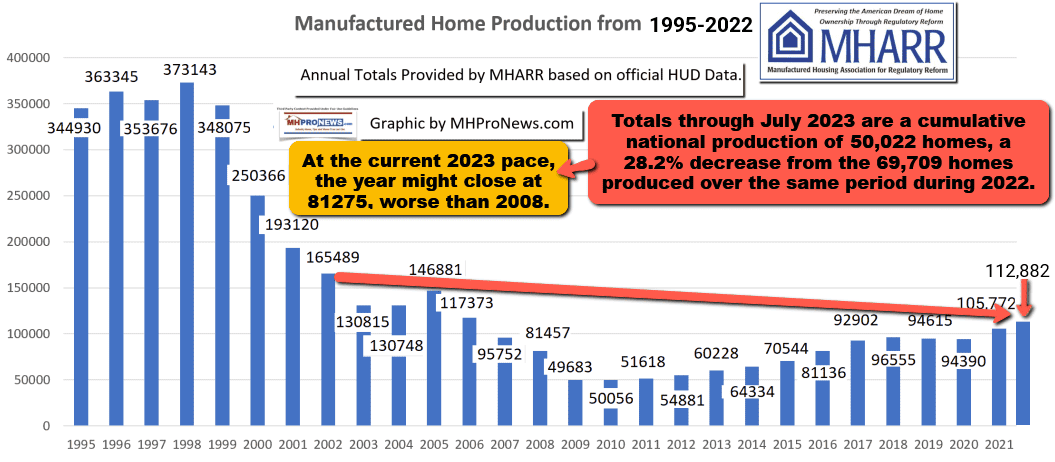 To say otherwise, based on the known evidence is a kind of "Death of a Salesman" training and marketing "and the Impact of Denial" of those peddling those apparently ineffective and costly services. Thanks, Ace, for a pitch that has demonstrated something that is likely quite different than what you intended. The gift that keeps giving? That when the words of these MHI aligned groups are carefully examined, time and again, they contradict their own claims while buttressing the years of reports found here on MHProNews/MHLivingNews. For that, thanks, fellas. ##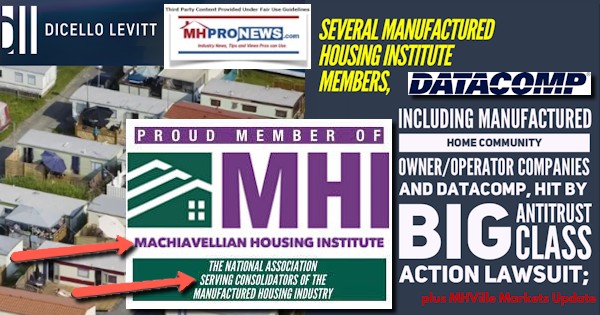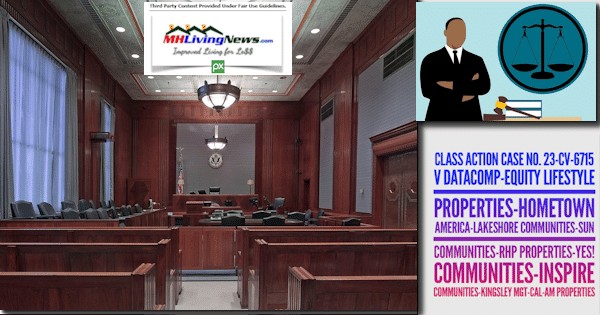 Centennial Home's Chad Evans and MHVille Pros Sound Off 2022 Manufactured Housing Backlog Controversy, Changes in Retail Lending, Vanishing Independent Manufactured Home Retailers Examined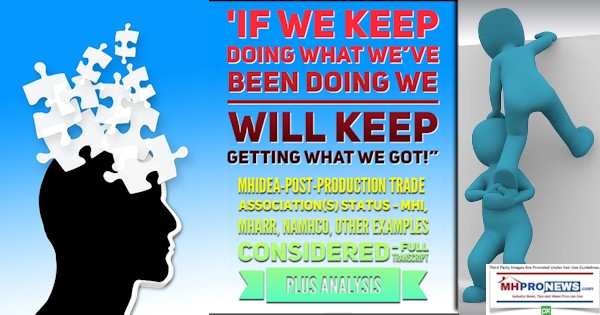 Part II. Daily Business News on MHProNews Markets and Headline News Segment
Headlines from left-of-center CNN Business – from the evening of 9.15.2023
Chaos is the strategy
UAW president says the union plans to 'keep the companies guessing' in order to give negotiators 'maximum leverage'
United Auto Workers members walk in the Labor Day parade in Detroit, Monday, Sept. 4, 2023.
UAW to target strikes at Ford, GM and Stellantis at midnight if no deal reached
File – United Auto Workers members walk in the Labor Day parade in Detroit on Sept. 4, 2023. The union is threatening to strike any automaker that hasn't reached an agreement by the time contracts expire on Sept. 14.
Haven't been paying attention to the UAW strike? What you need to know
In this 2010 photo, Carrie Tolstedt, senior executive vice president of community banking for Wells Fargo, speaks during the 8th Annual 25 Most Powerful Women in Banking Awards dinner in New York.
Former Wells Fargo executive avoids prison time for her role in fake-accounts fraud
A customer looks at LG washing machines and dryers at a RC Willey home furnishings store in Draper, Utah, US, on Monday, Aug. 28, 2023.
Despite rising gas prices, Americans feel more optimistic about inflation's future
The exterior of Kunes Chevrolet GMC dealership in Elkhorn, Wisconsin.
Buying a car? What the UAW strike means – and doesn't mean – for auto sales
The big numbers that make up the auto strike
An 11-year-old boy looks at Tik Tok in the village of St Jean d'Aulps on April 4, near Morzine, France.
TikTok fined $368 million in Europe for failing to protect children
Striking United Auto Workers picket at Ford's Michigan Assembly Plant in Wayne, Mich., shortly after midnight Friday, Sept. 15, 2023.
UAW workers launch unprecedented strike against all Big Three automakers
LIVE UPDATES
The numbers motivating UAW members to strike
General Motors CEO Mary Barra during an interview with CNN's Vanessa Yurkevich in Detroit on September 15.
GM CEO Marry Barra tells CNN she's 'frustrated' about the strike
Chick Fil A logo and sign over restaurant, Manhattan, New York. (Photo by: Lindsey Nicholson/UCG/Universal Images Group via Getty Images)
Chick-fil-A returns to UK after gay rights backlash forced a retreat
The latest data signals the Fed will pause next week and keep future rate hikes on the table
Apple to issue iPhone 12 update in France after sales halted over radiation levels
French supermarket chain is using 'shrinkflation' stickers to pressure PepsiCo and other suppliers
China's economy shows signs of improvement but real estate is still a weak spot
China property woes deepen as a big developer suspends debt payments
ABC News staffers 'freaking' out over reports Disney is in talks to sell the outlet
Shares of AI chip designer Arm jump 25% after largest IPO in nearly two years
Bill Maher is returning to air despite the writers' strike
Google reaches $93 million settlement in tracking location case
In a bad omen for inflation, US oil prices top $90 a barrel for the first time this year
Alex Jones spent more than $93,000 in a month, but Sandy Hook families still haven't been paid a penny, court documents show
Johnson & Johnson is replacing its iconic logo
US retail spending picked up in August, mostly due to sales at gas stations
Note: to expand this image to a larger or full size, see the instructions
below the graphic below or click the image and follow the prompts.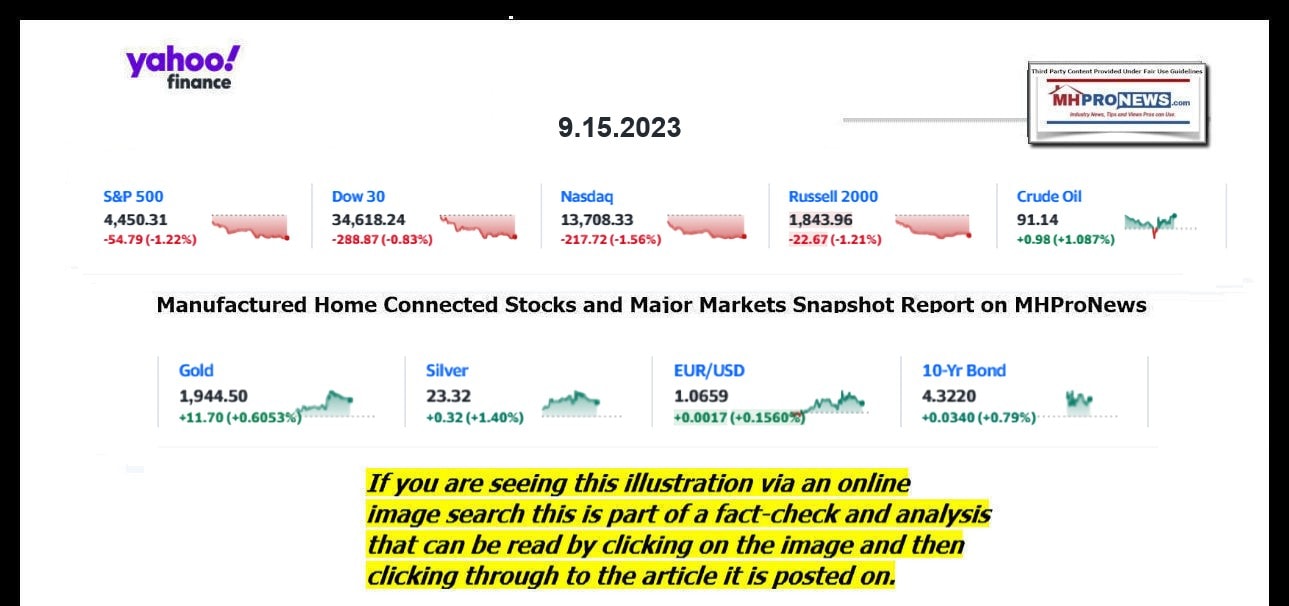 Headlines from right-of-center Newsmax 9.15.2023
Dershowitz: Hunter Biden Will Dodge Gun-Charge Trial
Harvard Law professor emeritus Alan Dershowitz, in an interview with Newsmax, predicted Hunter Biden will work out a plea deal and avoid standing trial on gun charges. [Full Story]
Related Stories
Jason Miller: Hunter Biden Charges Made Dems Second Amendment Supporters
Hunter's Attorney: Gun Charges Will Be Dismissed
Barney Frank: Hunter Biden Indictments 'Helpful' to Biden
Jonathan Turley: 5 Facts Pushing Impeachment Inquiry
Trump: I'll Testify I Didn't Order Video Deleted
Jack Smith: Trump Has 'No Valid Basis' for D.C. Judge's Recusal
Judge: No Oct. Start for Trump Election-Case Trial
Trump: 'Very Unlikely' I'd Pardon Myself | video
Fulton County DA to Reveal 30 Unindicted Co-conspirators | video
Meadows Drops Request to Pause Prosecution in Ga.
Prosecutors: Ex-Employee Meadows Can't Move Charges
Court: Special Counsel Cannot See Perry's Records
Giuliani: WH Saying 'No More Fair Trial' | video
More Trump Indictments
Newsmax TV
Trump Adviser Miller: Hunter Biden Made Dems Pro-2nd Amendment
Meuser: Biden's Claims on 'MAGAnomics' Are 'Foolish' | video
Dershowitz: Hunter Biden Won't Stand Trial on Gun Charges | video
Don Jr.: Equal Justice in US Is 'Impossible' | video
Luna: 'Complete Farce' That Biden Is Honest | video
Megyn Kelly Talks Interview With Trump | video
Johnson: If MSM Did Job, Biden Wouldn't Be President | video
Giménez: Government Shutdown 'Insanity' | video
Newsfront
US Sets New Interviews on '21 Afghan Airport Attack as Criticism Lingers
The Pentagon's Central Command has ordered interviews of roughly two dozen more service members who were at the Kabul airport when suicide bombers attacked during U.S. forces' chaotic Afghanistan withdrawal, as criticism persists that the deadly assault could have been…… [Full Story]
13,000 Workers Strike Simultaneously at Detroit Big 3
The United Auto Workers union launched simultaneous strikes at three [Full Story]
Biden: Nobody Wants UAW Strike, but Workers Should Share in Profits
Shares of Detroit 3 Fall as Strike Starts
Ford CEO Says UAW Terms Could Force Bankruptcy
GM Offers 20% Wage Hike as UAW Strike Deadline Nears
UAW President: Union Still Seeking Big Pay Hikes
Chamber of Commerce: Strike 'Result' of Biden Policies
A Jan. 6 Rioter Was Convicted and Sentenced in Secret. No One Will Say Why.
Hundreds of rioters have been charged, convicted and sentenced for [Full Story]
9/11 Families Back Bill to Hold Terrorists 'Accountable'
Survivors of the 9/11 attacks and the family members of those slain [Full Story] | Platinum Article
Politico Poll: New COVID Shot Reveals Big Partisan Divide
As the Biden administration gears up to pitch Americans on a new [Full Story]
Chicago Mayor Explores City-Owned Grocery Store
Chicago Mayor Brandon Johnson has announced that his administration [Full Story]
Christie: Leaving Race If N.H. Primary Doesn't Go Well
Republican presidential candidate Chris Christie said he'll leave the [Full Story]
Ukraine Troops Retake Village South of Bakhmut
Ukraine said on Friday it had recaptured the devastated eastern [Full Story]
Related
Zelenskyy Expected to Visit DC as Congress Debates $21B in Aid
WSJ: Biden Admin Rethinks Sending Missiles to Ukraine
Russia-North Korean Alliance Shows Putin's Military 'In Decline'
Russia, faced with economic isolation engineered by the U.S. and [Full Story] | Platinum Article
Related
SKorea, US Officials Condemn NKorea-Russia Military Cooperation
Hunter's Attorney: Gun Charges Will Be Dismissed
Felony gun charges against Hunter Biden "will be dismissed before [Full Story]
Biden Recalls Teaching at UPenn, but Never Taught Classes There
President Joe Biden recalled on Thursday how he used to teach [Full Story]
David McCormick to Enter Pennsylvania Senate Race
Businessman David McCormick appears ready to satisfy national GOP [Full Story]
Rick Scott Pushing to Shift Pharmaceutical Production Away From China
Rick Scott, R-Fla., is touting his proposed legislation aimed at [Full Story]
Reuters/Ipsos Poll: Biden Facing Economic, Age Concerns
President Joe Biden's chances of reelection are being jeopardized by [Full Story]
Amazon Hates if You Do This, but They Can't Stop You
Online Shopping Tools
DHS: More People on Terror List Encountered at Southern Border
An increasing number of people on the U.S. terror watch list are [Full Story]
California School Districts Ban LGBTQ Pride Flags
Two school districts in California banned the display of LGBTQ+ pride [Full Story]
Consumer Sentiment Slips But Inflation Outlook Rises
S. consumer sentiment edged lower for a second straight month in [Full Story]
Jussie Smollett's Legal Team Seeks Dismissal of Hate Hoax Charges
Jussie Smollett's legal team in an Illinois court on Tuesday [Full Story]
Andrew Cuomo: Migrant Crisis 'Federal Responsibility'
Former New York Gov. Andrew Cuomoblamed New York City's migrant [Full Story]
NKorea's Kim Inspects Sanctioned Russian Fighter Jet Plant
North Korean leader Kim Jong Un on Friday inspected a Russian fighter [Full Story]
Chamber of Commerce: Strike 'Result' of Biden Policies
The U.S. Chamber of Commerce blamed the Biden administration for the [Full Story]
Jonathan Turley: 5 Facts Pushing Impeachment Inquiry
Law professor Jonathan Turley, saying he does not believe that a case [Full Story]
Oregon's First Legal Psilocybin Center Faces High Demand
Psilocybin tea, wind chimes and a tie-dye mattress await those coming [Full Story]
Hurricane Lee to Strike Weather-Worn New England
After a deluge of rain, flooding, sinkholes and tornadoes this week, [Full Story]
Half in US Interested in Getting Updated COVID Shot
About half of Americans are interested in getting an updated COVID-19 [Full Story]
NYC Pension Funds Sue Fox Corp.
New York City's pension funds and the state of Oregon have accused [Full Story]
China Defense Minister Under Investigation: Report
Suspicion over the unexplained weeks-long absence of Chinese Defense [Full Story]
Byron Allen Bids $10B for ABC, FX, National Geographic
Media entrepreneur Byron Allen has made a $10 billion bid to buy Walt [Full Story]
House GOP Eyes Subpoena for HHS in COVID-19 Probe
House Republicans sent a letter to Secretary of Health and Human [Full Story]
US OKs $235M in Egypt Aid Amid Humanitarian Concerns
The Biden administration approved $235 million in security assistance [Full Story]
Striking Hollywood Writers, Studios to Resume Talks
Contract talks that could end Hollywood's writers strike are set to [Full Story]
A 70-year-old Engineer Designed This Sneaker for Elderly Women All over the Worl
Sursell
More Newsfront
Finance
Jared Dillian: The Fed Will Cut Rates in 2024
That's a bold prediction in the title. I believe it will come true.Given the uncooperative consumer price index (CPI) reading of 3.7% we just got, it seems possible that the Fed will hike one more time before putting away the hiking boots…. [Full Story]
UAW Strike Fallout: Auto Industry on Brink of Collapse
Apple Pushes iPhone 15 Pro Max Deliveries to Nov.
Biden: Nobody Wants UAW Strike, but Workers Should Share in Profits
US Stocks Fall as Strike Hits Auto Sector
More Finance
Health
Prepare Now for Flu, RSV, and COVID-19 Season
Kids are back in school and it's time to think about viruses, for both yourself and them. It could be an early flu season in the United States, if what happened in the Southern Hemisphere offers any insight, according to Cedars-Sinai in Los Angeles. The flu vaccine is now…… [Full Story]
US NIH Begins Human Trials of Universal Flu Vaccine
Chronic Reflux Doesn't Raise Esophageal Cancer Risk
Parks on Old Dump Sites May Have High Lead Levels
Party Drug MDMA Maker to Seek Approval for PTSD
Note: to expand this image to a larger or full size, see the instructions
below the graphic below or click the image and follow the prompts.