State workplace complaint records plus a fresh federal lawsuit filed against Clayton Homes, CMH division Marlette Homes, claim a pattern of racial slurs, racial bias, a hostile workplace, and sexual harassment. While Clayton Homes strongly denied the prior state related complaint, the Public Broadcasting Service (PBS) affiliate Oregon Public Broadcasting (OPB) said that Berkshire Hathaway owned Clayton Homes and Marlette's plant each declined comment on the lawsuit. The suit is being brought by attorney Meredith Holley, founder of Eris Conflict Resolution. Holley is also an author and per their website, she has been featured on ABC, Badassery, Fast Company, other media. Holley's site says her firm has a "10.0" "top attorney" rating by AVVO. AVVO says they rate 97 percent of U.S. attorneys. Per the Eris/Holley legal filing, "Plaintiffs Lisa Williams and Angela Pierce are two members of the Black population in Hermiston, Oregon. Ms. Williams and Ms. Pierce are twin sisters, who, from 2018 through 2020, worked in different departments of Defendant CMH, a large manufacturer of modular homes in Hermiston. Often they were the only Black people working for Defendant CMH." Feces on cleaning equipment, the use of racial slurs, supervisory and other worker harassments acts have been described and alleged. Clayton admitted that the use of the "n-word" was found in their restroom, but asserted that they have warned workers on the matter.
Case No. 2:21-cv-01065 was filed in the U.S. District Court of Oregon, Pendleton Division. Per the pleadings, linked here, the COMPLAINT  claims a "Hostile Work Environment Sexual Harassment, Race-Based Discrimination, Wrongful Termination, Whistleblower Retaliation, 42 U.S.C § 2000e et seq. and Oregon law."
A prior Oregon state civil rights agency based complaint was withdrawn, but that sheds light on this new federal case. That document was obtained by MHProNews, provides perspectives from complainants Williams, Pierce, and from Clayton Homes. That document is linked here.
As PBS affiliate OPB described it, "The complaint comes from two Black women who worked for Marlette Homes between 2018 and 2020. The company also does business as Clayton Hermiston, and is registered as CMH Manufacturing West, Inc., part of billionaire Warren Buffett's Berkshire Hathaway, which controls a manufactured home empire, and has itself faced criticism in 2015 for allegedly exploiting people of color through predatory lending practices."
"Ms. Williams and Ms. Pierce heard and saw (the n-word) used in their environment, saw swastika symbols in the bathroom of Defendant, and were subject to physical assault and other dangers," according to the complaint.
"We have no comment at this time," Marlette Homes Human Resources Manager Erinn Gailey-Genack said when reached by phone Wednesday.
The Tennessee-based corporate office for CMH Manufacturing did not respond to requests for comment."
Corporate Culture?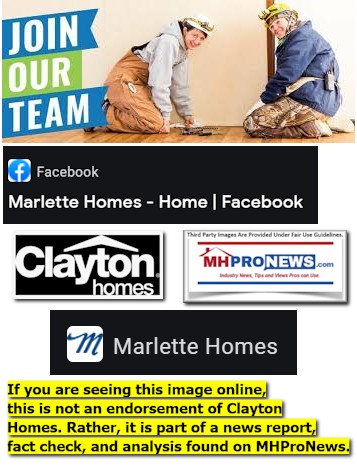 While linking the Seattle Times series on Clayton Homes, several potentially related issues were not covered by the various left-of-center news outlets. For example, as MHProNews and/or MHLivingNews have reported, fair housing, lending, racial bias, and other problematic workplace conditions -plus potentially illegal business practices – have been reported for years about Clayton. That includes local news reports in Clayton's hometown media.
There have been at least 6 years of known complaints related to racial, business, and other potentially illegal scenarios.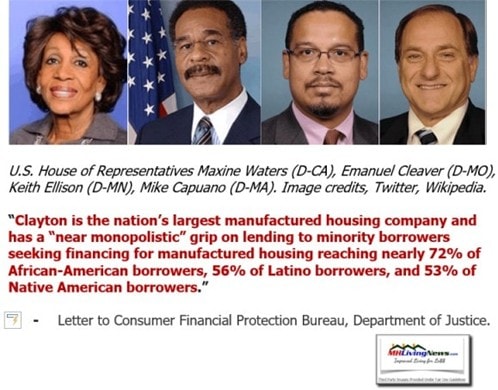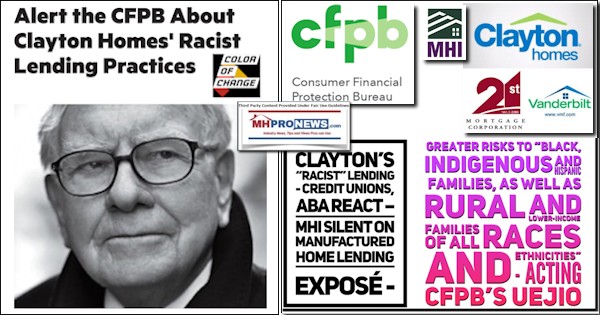 Potentially related corporate culture and leadership connected issues include the following.
While left-leaning media are less likely to cover or mention the potential implications and connections, Warren Buffett is reportedly on of the top funders of abortion in America through nonprofits he helps fund with his 'charitable' 'philanthropy.' Pro-life organizations often point out the abortion is disproportionally high among blacks and other minorities. While abortion is a third-rail topic for numbers, viewed through the broader lens of a racial bias context, it may be a useful influencer for possible jurors, the broader public, or others.
Years ago, Buffett and Berkshire Vice Chairman Charlie Munger founded a 'church' for the purposes of advancing abortions prior to the abortion 'legalizing' U.S. Supreme Court case, Roe v Wade. See the bullet above.
With respect to the swastikas the plaintiffs say were in restrooms along with the "n-word," Berkshire long had stock in IBM. IBM, as MHProNews previously reported based on the work of a Jewish journalist and others, provided pre-computer era punch card equipment that were used by the National Socialists (NAZI) party in Germany to organize, transport, imprison or kill millions of Jews, homosexuals, and other ethnic or religious minorities.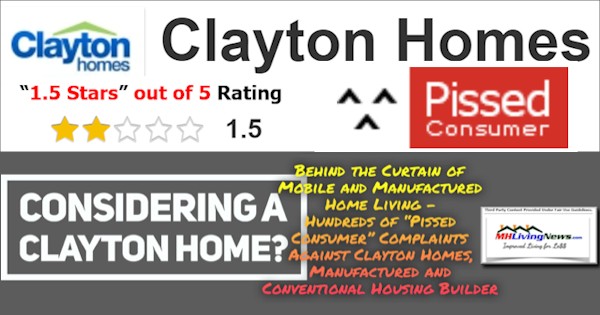 Additional Information, More MHProNews Analysis and Commentary
With respect to sexual harassment, Buffett and his close ally Bill Gates, have a separate but potentially relevant history that may reflect their attitude toward women and minorities. Gates, whose Gates Foundation and investment arm hold large stakes in Berkshire Hathaway, recently divorced his wife following allegations of his workplace behavior. Does a culture exist with Buffett, Gates, Munger, and Berkshire that may send a signal that inappropriate or even illegal behavior is acceptable?
Buffett is reportedly an atheist. Gates, reportedly a nominal Catholic, has purportedly said that he doesn't know what difference belief in God should make in business matters.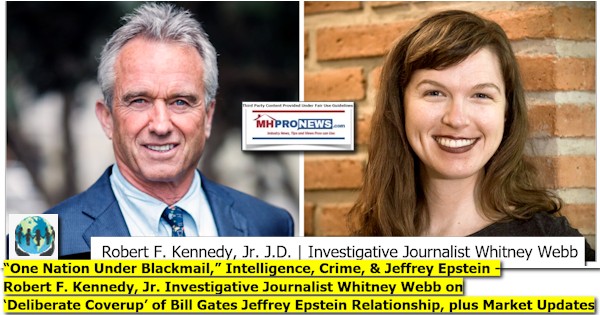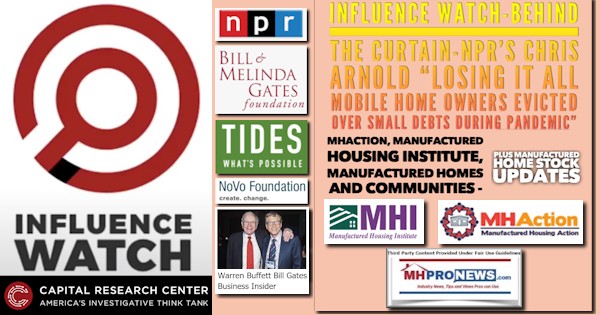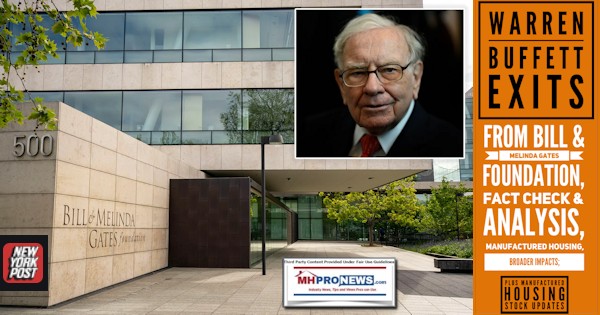 As serious as the new issue would be for Williams and Pierce, each of these noted, linked, and other items suggest this a much bigger incident than it may seem at first blush. Buffett's and Gates' deep ties with big media and big tech has been explored previously. Should this issue mushroom, it may not be surprising if it is framed in a fashion that harms manufactured housing industry competitors who may have nothing in common with Berkshire's or Clayton's authentic vs. projected culture.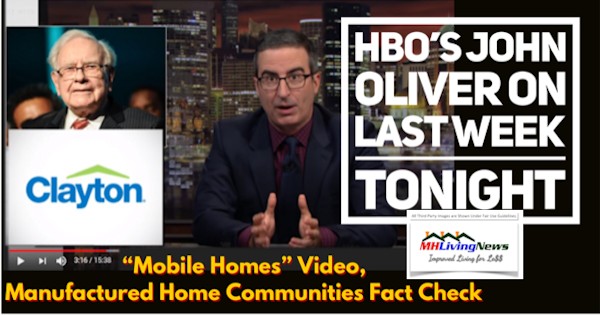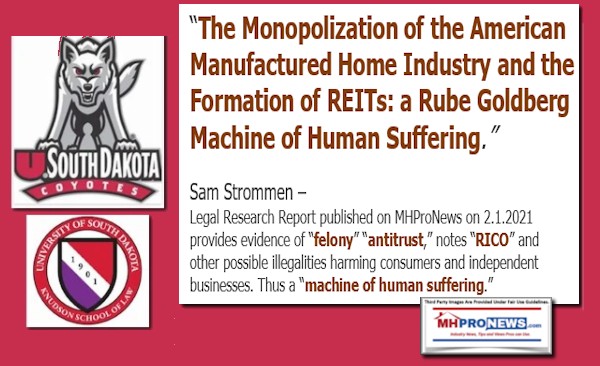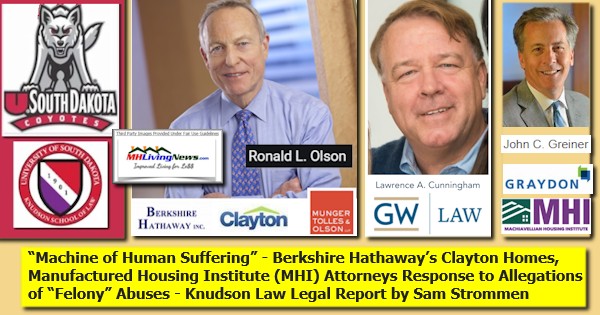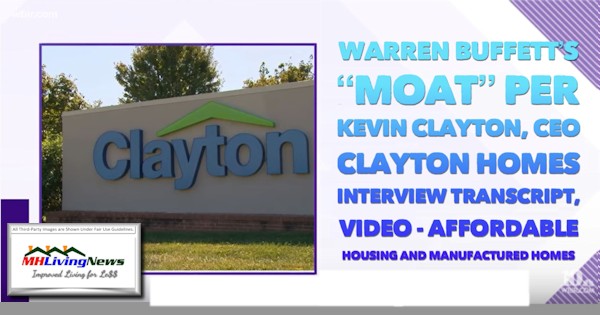 As experts in monopolization issues have said, and the Seattle Times among others has mentioned, market dominance can obviously limit employee options. So, it is not just competitors or consumers that are harmed, but employees are harmed too. When Clayton pursues automation tools that reduce or eliminate the need for employees, along with other large firms who do similarly, the overall impact is logically harmful to employees. This is due to the fact that employees, who might otherwise change jobs in a booming economy with high employment/low unemployment, are less able to do so in labor market where there are millions seeking work. Ironically, the Biden White House' statement on the problems caused by consolidation by major brands in various industries support that concern.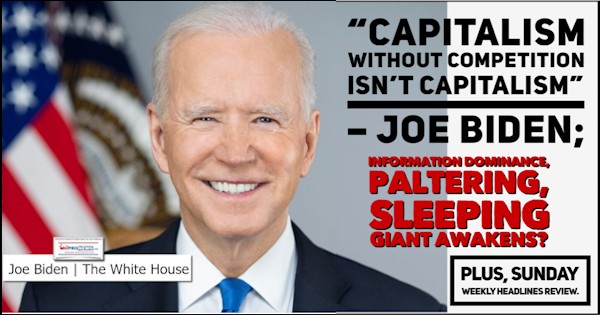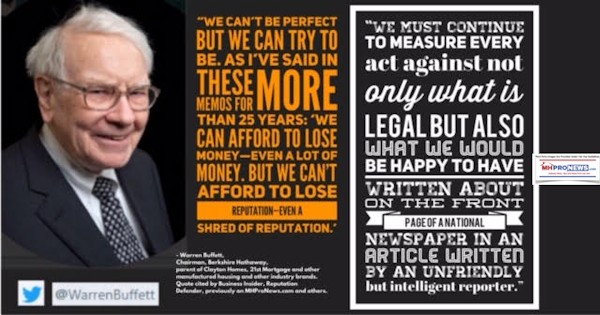 Editor's Note: this subject is yet another example of a subject that others in manufactured housing trade media are unlikely to mention at all, much less cover in a meaningful and authentic fashion. This is why readers like you have made us the runaway #1 in manufactured housing professional media for "Industry News, Tips, and Views Pros Can Use" © where "We Provide, You Decide."  ©
Because this could haunt not only Clayton but others, MHProNews plans to monitor and report on this developing issue. ##
###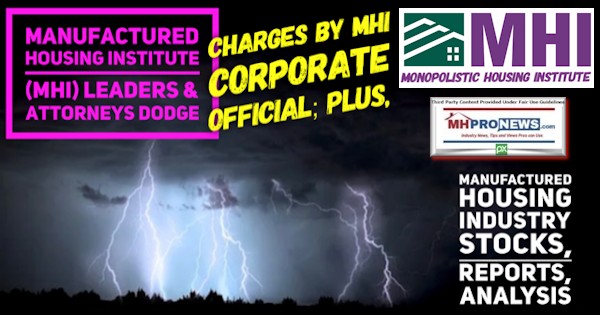 Next up is our business daily recap of yesterday evening's market report and related left-right headlines.
The Business Daily Manufactured Home Industry Connected Stock Market Updates.  Plus, Market Moving Left (CNN) – Right (Newsmax) Headlines Snapshot. While the layout of this daily business report has recently been modified, several elements of the basic concepts used previously are still the same. The headlines that follow below can be reviewed at a glance to save time while providing insights across the left-right media divide. Additionally, those headlines often provide clues as to possible 'market-moving' items.
Market Indicator Closing Summaries – Yahoo Finance Closing Tickers on MHProNews…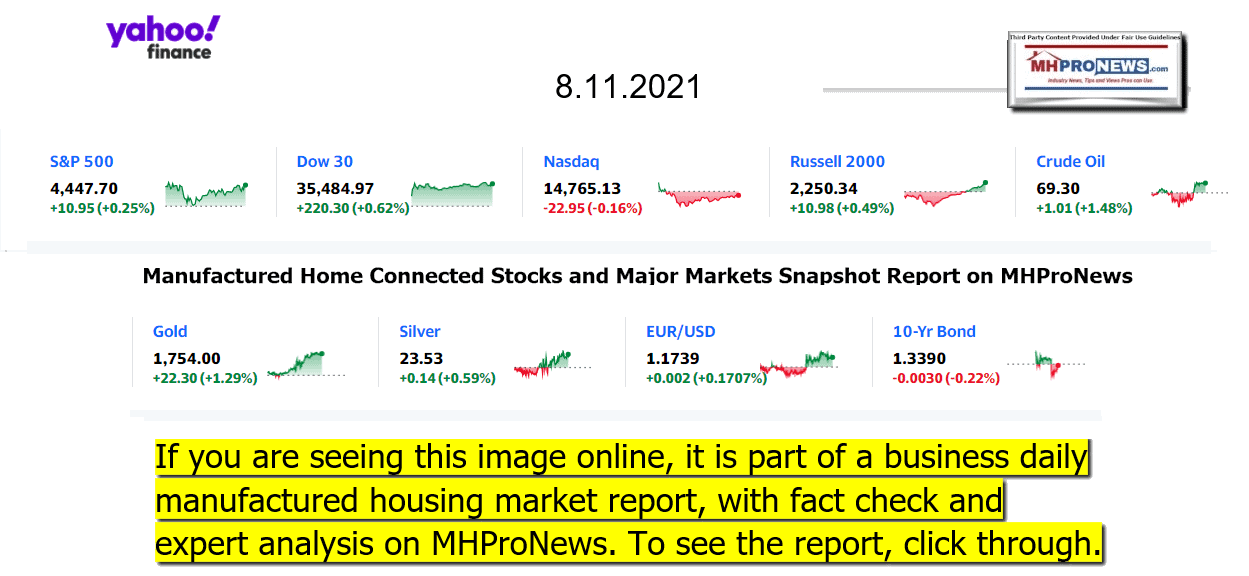 Headlines from left-of-center CNN Business = evening of 8.11.2021 
Prices are going up
Customers shop for produce at a supermarket on June 10, 2021 in Chicago, Illinois. Inflation rose 5% in the 12-month period ending in May, the biggest jump since August 2008. Food prices rose 2.2 percent for the same period. (Photo by Scott Olson/Getty Images)
From cereal and doughnuts to clothes, here's what's getting more expensive
America's prices keep rising with no end in sight
Another big company hit by a ransomware attack
These foods disappeared from grocery stores last year. Now they're back
LIVE UPDATES Dow and S&P 500 set fresh record highs
Late night comics pull no punches on Cuomo's resignation
Cracks emerge in the restaurant recovery as Delta variant rages
Southwest Airlines warns Delta variant is hurting its business
Opinion: 4 things exhausted employees need from their managers now
'Vaccine passports' are taking off. How to prove your Covid-19 vaccination status on your phone
'Jeopardy' will replace Alex Trebek with not one, but two hosts
YouTube suspends Rand Paul for seven days
Stephen Colbert's message for Andrew Cuomo: Don't let the door hit you in the butt
$600 million gone: The biggest crypto theft in history
An employee wearing a protective glove hands an order to a customer at a Wendys Co. restaurant in Richmond, California, U.S., on Wednesday, May 6, 2020.
How Wendy's plans to keep you coming back for breakfast
The Galaxy Z Flip3, which opens and closes vertically, comes with a thinner hinge and redesigned cover screen that is four times larger than the previous model.
Samsung's new foldable phones are cheaper, more durable and have an under-screen camera
CLIMATE CRISIS
ExxonMobil Corp. and Saudi Basic Industries Corp. (Sabic) Gulf Coast Growth Ventures petrochemical complex under construction in Gregory, Texas, on July 28, 2021. The Gulf Coast Growth Ventures petrochemical complex will be the world's largest steam cracker and create $50 billion of "economic output" in the first six years, the companies said in a joint statement.
How you can pressure on corporations on the climate
IPCC vice-chair: No going back from some climate changes
This company makes your air conditioner greener
Europe aims to kill gasoline and diesel cars by 2035
Undercover Exxon video reveals anti-climate campaign
FIGHT AGAINST MISINFORMATION
October 26, 2020, Georgia: Voters are shown where to insert their unique voter card in order to start voting on this Dominion ballot marking device. After finishing voting, the results are printed on the printer next to the voting machine.
Newsmax and One America News sued for 'barrage of lies'
YouTube suspends Rand Paul for one week
Twitter suspends Marjorie Taylor Greene's account
How local news outlets report on vaccine rejection
YouTube suspends Sky News Australia over misinformation
Headlines from right-of-center Newsmax – evening of 8.11.2021
White House Denies Attempting 'to Kneecap' Florida Gov. DeSantis
President Joe Biden listens as Florida Gov. Ron DeSantis speaks during a July briefing with first responders and local officials in Miami Beach, Fla. The subject was a deadly condo collapse in nearby Surfside. (AP)
The Florida governor and President Joe Biden have been openly feuding over coronavirus response, with Biden urging vaccinations and masks in the face of a highly contagious COVID variant and DeSantis steadfastly resisting government mandates. [Full Story]
Newsmax TV
Former Gov. Pataki: Cuomo's Downfall Leaves Opening for GOP
Tenney: Not Surprised by Cuomo's Resignation |
Pete King: Cuomo 'Did What He Had to Do' By Resigning |
NY State Reps: NY Must Seek 'Accountability' From Cuomo
Pete King: Cuomo's $5.1M Book Deal 'Absolutely Scandalous' |
Giuliani: 'Déjà Vu All Over Again' in Dem 'Empire' |
McCaughey, Van Drew: Cuomo Nursing Home Probe Must Go On |
Marshall: Infrastructure Bill 'Gateway Drug to Socialism' |
More Newsmax TV
Newsfront
Dems Renew Push on Elections Bill That GOP Vows to Block
Democrats are renewing their push to enact their marquee voting bill, pledging to make it the first order of business when the Senate returns in the fall even though they don't have a clear strategy for overcoming steadfast Republican opposition. Senate Majority Leader Chuck…… [Full Story]
US Inflation Increases Again, Continues at Record High
S. consumer prices increases slowed in July even as they remained [Full Story]
White House Denies Attempts 'to Kneecap' GOP Gov. DeSantis
DeSantis shot back to the Biden administration the next day, "do [Full Story] |
Trump: Many Turning Off Fox News
Former President Donald Trump on Wednesday said Fox News Channel is [Full Story]
NYSE Latest Corporate Entity to Issue Vaccine Mandate
The New York Stock Exchange announced Wednesday it will require [Full Story]
Health Risks, Human Rights Abuses Make Beijing Unsuitable Olympics Host
Just days after the underwhelming conclusion of the pandemic-delayed [Full Story] |
Federal Judge: Some Trump Financial Records Should Be Turned Over to House Panel
A U.S. judge on Wednesday ordered Donald Trump's accounting firm [Full Story]
Biden Team Slammed for Celebrity, Influencer Vaccine Push
As the Biden administration scrambles to convince vaccine-hesitant [Full Story] |
US Intel: Taliban Could Take Afghan Capital in 90 Days After Rapid Gains
Taliban fighters could isolate Afghanistan's capital in 30 days and [Full Story]
Hochul Says She's Ready to Lead After Cuomo's Exit
New York Lt. Gov. Kathy Hochul said Wednesday she is prepared to lead [Full Story]
France's Macron Warns Virus Is 'Not Behind Us;' Urges Vaccination
French President Emmanuel Macron warned Wednesday that the virus [Full Story]
Fed's Kaplan Says Central Bank Should Start Tapering in October
The U.S. Federal Reserve should announce its timeline for beginning [Full Story]
New Refinance Initiative Can Mean Over $3,576 Back In Kissimmee Homeowners Pockets
Savings Generator
Kremlin Critic Navalny Slapped With New Criminal Charges
Russian authorities have levied new criminal charges against [Full Story]
'Jeopardy!' Producer Richards Named Host, Mayim Bialik Hosting Spinoff
Eight months after the death of beloved "Jeopardy!" host Alex Trebek, [Full Story]
CDC Lowers Florida COVID Numbers After State Points Out Error
At a time of raised tensions between President Joe Biden and Florida [Full Story]
2020 Census: Whites Fall Below 60 Percent for 1st Time
The U.S. is becoming less white. The population of whites in the [Full Story]
CDC Urges COVID Vaccines During Pregnancy as Delta Surges
The Centers for Disease Control and Prevention urged all pregnant [Full Story]
Sheriff: Criminal Probe Into Cuomo Continues Despite Resignation
The status of a criminal investigation into allegations that New York [Full Story]
Related
Malliotakis to Newsmax: Cuomo's Still Accountable Despite Resignation |
Garbarino to Newsmax: NY Legislators Should Still Vote to Impeach Cuomo |
Pete King to Newsmax: Cuomo 'Did What He Had to Do' By Resigning |
After Cuomo's Exit, GOP's Zeldin Looks Strong for '22
Trump Slams $3.5T 'Communist Plan to Destroy America'
Former President Donald Trump harshly criticized the Democrats for [Full Story]
Related
Democrat Sen. Manchin Objects to $3.5 Trillion Spending Bill
Senate OKs Dems' Massive $3.5T Spending Programs
Senate Outlaws Federal Spending for Teaching Critical Race Theory
Chet Hanks Goes on Anti-Vax Rant
Tom Hanks and Rita Wilson's son, Chet Hanks, has revealed his [Full Story]
Larry Elder: Clint Eastwood Supports Me in California Recall Race
Conservative radio host Larry Elder, who is running for governor of [Full Story]
Portland Homicides At Highest This Century, Near All-Time Record
Portland's homicide total in 2021 has already reached 58 people, [Full Story]
UK Judge Backs US Appeal in Assange Extradition Case
A British judge on Wednesday gave the U.S. government extra grounds [Full Story]
WH: Top Officials Met With Mexico's López Obrador on Immigration, Economy
Top U.S. officials held talks with President Andrs Manuel Lpez [Full Story]
Donald Kagan, Leading Neo-conservative Historian, Dead at 89
Donald Kagan, a prominent classical scholar, contentious defender of [Full Story]
Stevie Nicks Cancels All 2021 Shows Over COVID Fears
Stevie Nicks has chosen to cancel all her upcoming shows for the [Full Story]
Facebook Oversight Board Overturns Removal of Myanmar Anti-Coup Post
Facebook's Oversight Board has overturned the social media platform's [Full Story]
Poll: Voters Believe Biden Will Renege, Raise Taxes on Middle Class
Voters believe President Joe Biden will break his pledge not to raise [Full Story]
Texas Counties Win Court Orders Overriding Governor's Mask Ban
Two Texas judges ruled that the governor cannot prevent counties from [Full Story]
Pope Takes Phone Call During Weekly Public Audience
Maybe heaven can wait, but a phone call for the pope could not. In a [Full Story]
More Newsfront
Finance
US Postal Service Proposes Some Temporary Holiday Shipping Price Hikes
The United States Postal Service (USPS) said on Tuesday it is proposing to temporarily hike prices for some package shipments for the 2021 peak holiday season.USPS said the rate changes were similar to 2020. The proposed hikes that cover priority mail and other package… [Full Story]
Biden Says he Trusts Fed to Take Action on Inflation If Needed
Manhattan's Newest Covid-Age Real Estate Bet: Condos for Cars
Manic Robinhood Era Is Forcing Quants to Rethink Popular Trades
Biden Administration Sounds Alarm on Rising Energy Prices
More Finance
Health
Pandemic Has Depression, Anxiety Rates Among Youth Climbing Worldwide
If you think the pandemic hasn't taken a toll on the mental health of young people, ponder these two facts from a new review: one in four are suffering from depression, while one in five are struggling with anxiety. "Being socially isolated, kept away from their friends,… [Full Story]
5 Foods to Avoid and 5 to Enjoy Over the Age of 50
FDA Feeling Heat to Fully Approve COVID Vaccines
WHO-Led Trial to Study 3 Anti-inflammatory Drugs for COVID Patients
Florida Sets Record Number of COVID-19 Hospitalizations
Manufactured Housing Industry Investments Connected Equities Closing Tickers
Some of these firms invest in manufactured housing, or are otherwise connected, but may do other forms of investing or business activities too.
NOTE: The chart below includes the Canadian stock, ECN, which purchased Triad Financial Services, a manufactured home industry lender
NOTE: Drew changed its name and trading symbol at the end of 2016 to Lippert (LCII).
NOTE: Deer Valley was largely taken private, say company insiders in a message to MHProNews on 12.15.2020, but there are still some outstanding shares of  the stock from the days when it was a publicly traded firm.  Thus, there is still periodic activity on DVLY.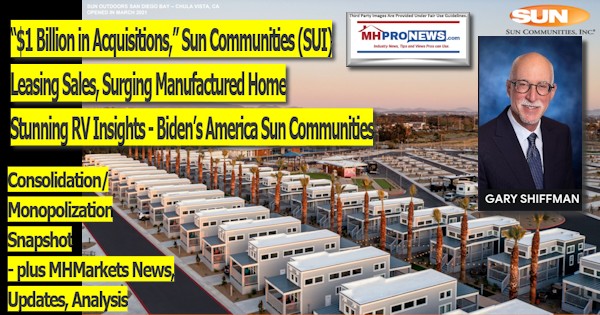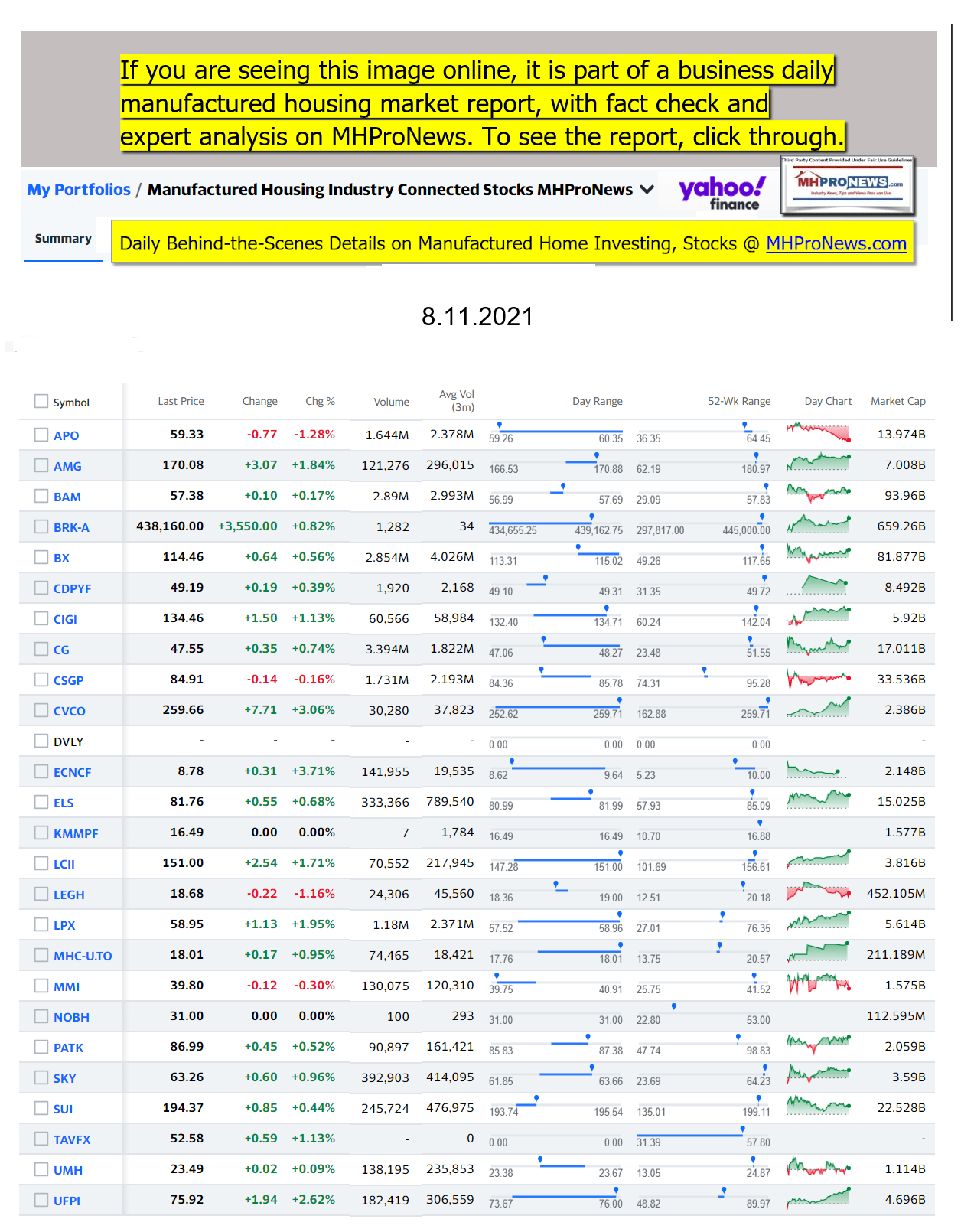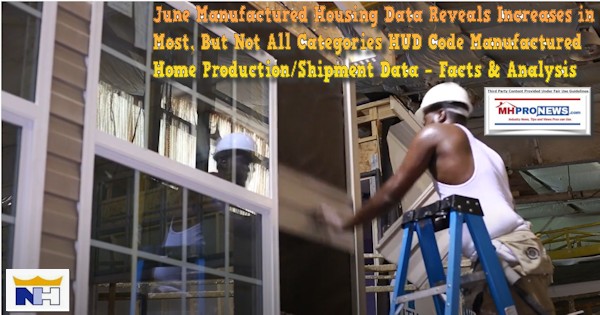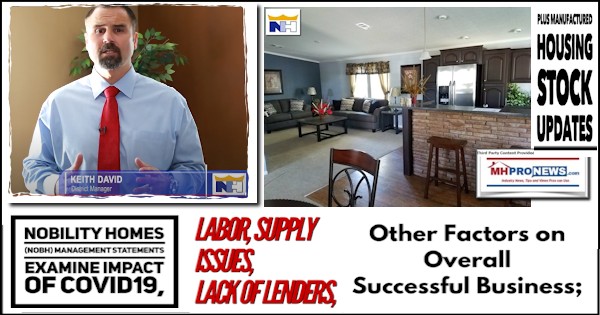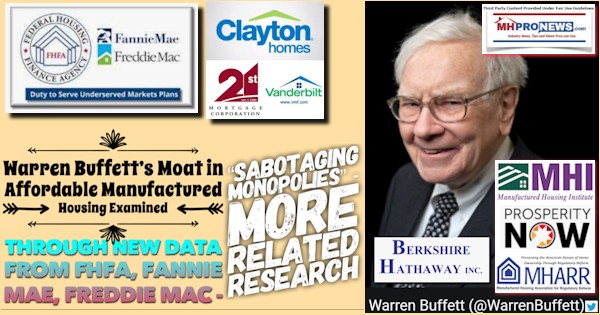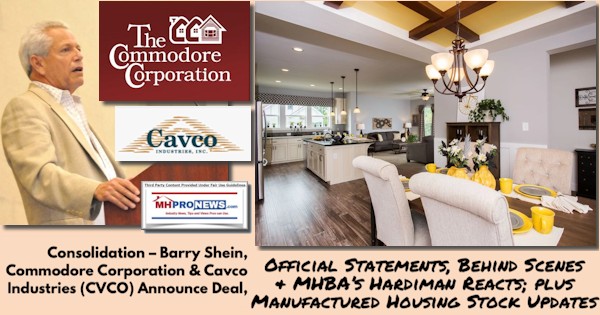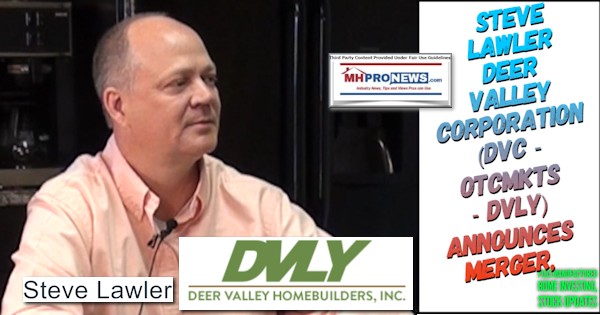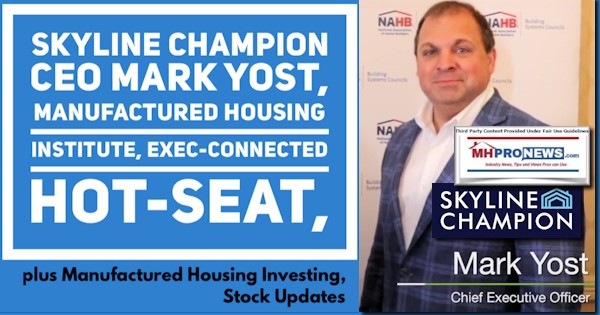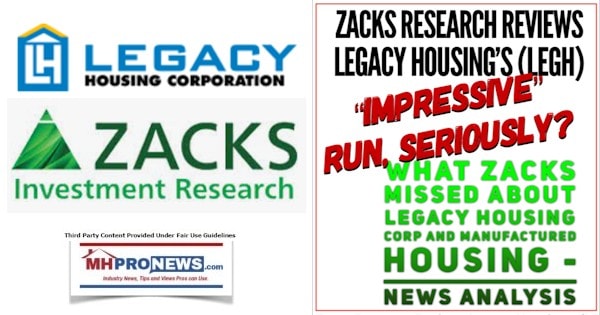 Summer 2021…
Berkshire Hathaway is the parent company to Clayton Homes, 21st Mortgage, Vanderbilt Mortgage and other factory built housing industry suppliers.
· LCI Industries, Patrick, UFPI, and LP each are suppliers to the manufactured housing industry, among others.
· AMG, CG, and TAVFX have investments in manufactured housing related businesses. For insights from third-parties and clients about our publisher, click here.
Enjoy these 'blast from the past' comments.
MHProNews. MHProNews – previously a.k.a. MHMSM.com – has celebrated our 11th year of publishing, and is starting our 12th year of serving the industry as the runaway most-read trade media.
Sample Kudos over the years…
It is now 11+ years and counting…
Learn more about our evolutionary journey as the industry's leading trade media, at the report linked below.
· For expert manufactured housing business development or other professional services, click here.
· To sign up in seconds for our industry leading emailed headline news updates, click here.

Disclosure. MHProNews holds no positions in the stocks in this report.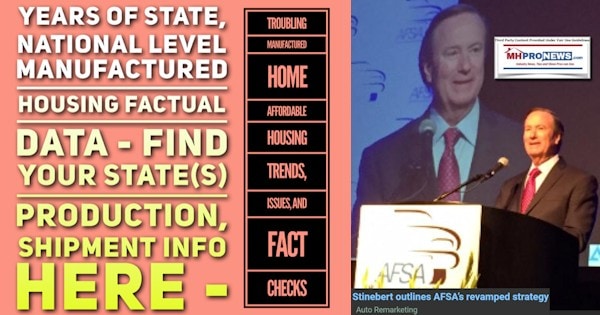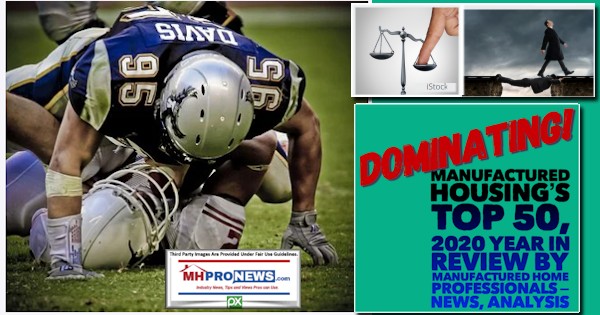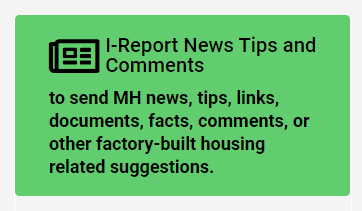 That's a wrap on this installment of "News Through the Lens of Manufactured Homes and Factory-Built Housing" © where "We Provide, You Decide." © (Affordable housing, manufactured homes, stock, investing, data, metrics, reports, fact-checks, analysis, and commentary. Third-party images or content are provided under fair use guidelines for media.) (See Related Reports, further below. Text/image boxes often are hot-linked to other reports that can be access by clicking on them.)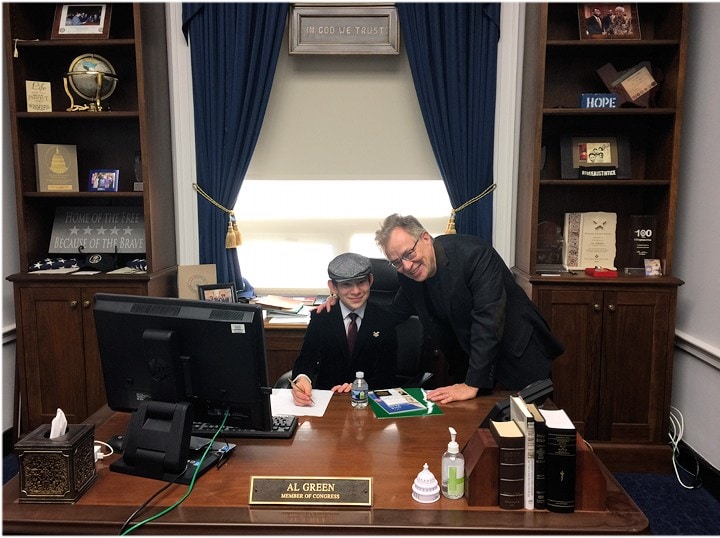 By L.A. "Tony" Kovach – for MHProNews.
Tony earned a journalism scholarship along with numerous awards in history. There have been several awards and honors and also recognition in manufactured housing. For example, he earned the prestigious Lottinville Award in history from the University of Oklahoma, where he studied history and business management. He's a managing member and co-founder of LifeStyle Factory Homes, LLC, the parent company to MHProNews, and MHLivingNews.com. This article reflects the LLC's and/or the writer's position, and may or may not reflect the views of sponsors or supporters.