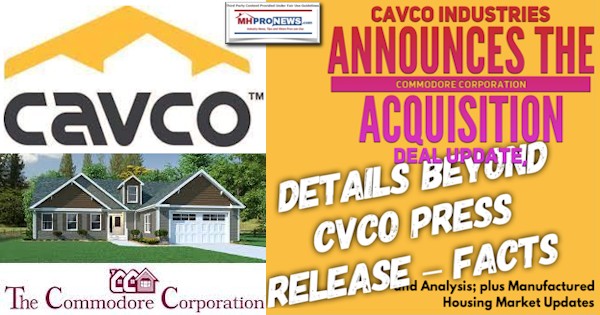 The full Cavco Industries (CVCO) press release on their previously announced acquisition of The Commodore Corporation (TCC), was made available at 5 PM ET on 9.27.2021 and will be provided below. Perhaps as or more important are relevant additional information that are not included in the Cavco media release, or certain questions that Cavco leaders apparently continue to duck.  That and more will follow the Cavco Industries-The Commodore Corporation deal closure announcement, as shown.
MHProNews has added highlighting in the statement that follows among Cavco's Securities and Exchange Commission (SEC) mandated disclosures. The text is as in the original, but that highlighting is added as too many investors and others gloss over those items, which in this instance merits closer scrutiny due to the SEC suit vs. Cavco and two of their now-former corporate leaders. Other insights that make those disclosures more relevant than may be normal for other corporations will be addressed following their TCC buyout deal update. That will then be followed by our MHProNews business daily macro and manufactured home specific market updates, plus our left-right media bullet headlines snapshot.
Cavco Industries Announces the Completion of the Acquisition of Manufactured and Modular Home Builder The Commodore Corporation
September 27, 2021 17:00 ET | Source: Cavco Industries, Inc.
PHOENIX, Sept. 27, 2021 (GLOBE NEWSWIRE) — Cavco Industries, Inc. (Nasdaq: CVCO) ("Cavco" or the "Company") is pleased to confirm that, further to the announcement of July 26, 2021, the Company completed the acquisition of the business and certain assets and liabilities of The Commodore Corporation ("Commodore") effective on September 24, 2021. Commodore is the largest independent builder of manufactured and modular housing in the United States, operating under a variety of brand names and with two wholly owned retail stores.
Bill Boor, Cavco President and Chief Executive Officer, said, "We are excited to welcome the Commodore employees to the Cavco family and look forward to building on the strong reputation and success that Commodore has developed over their long history."
The purchase price totals $153 million, before certain adjustments at and following closing of the transaction. The acquisition is being funded with cash on hand.
About Cavco
Cavco Industries, Inc., headquartered in Phoenix, Arizona, designs and produces factory-built housing products primarily distributed through a network of independent and Company-owned retailers. The Company is one of the largest producers of manufactured homes in the United States, based on reported wholesale shipments, marketed under a variety of brand names including Cavco, Fleetwood, Palm Harbor, Fairmont, Friendship, Chariot Eagle and Destiny. The Company is also a leading producer of park model RVs, vacation cabins and systems-built commercial structures, as well as modular homes built primarily under the Nationwide Homes brand. Cavco's finance subsidiary, CountryPlace Mortgage, is an approved Fannie Mae and Freddie Mac seller/servicer and a Ginnie Mae mortgage-backed securities issuer that offers conforming mortgages, non-conforming mortgages and home-only loans to purchasers of factory-built homes. Our insurance subsidiary, Standard Casualty, provides property and casualty insurance to owners of manufactured homes. Additional information about Cavco can be found at www.cavco.com.
About Commodore
The Commodore Corporation and its different divisions have a history dating from 1952. They are the largest independent manufactured and modular homebuilder in the United States, operating under a variety of brand names including Commodore Homes of Pennsylvania, Commodore Homes of Indiana, Colony Homes, MidCountry Homes, Pennwest Homes and R-Anell Homes. Commodore has over 1,200 employees and operates across the Northeast, Midwest and Mid-Atlantic regions, with wholly owned retail stores in Indiana and New York. In addition to manufacturing, Commodore also participates in commercial lending operations with its dealers. Additional information about Commodore can be found at www.commodorehomes.com.
Forward-Looking Statements
Certain statements contained in this release are forward-looking statements within the meaning of Section 27A of the Securities Act of 1933, Section 21E of the Securities Exchange Act of 1934 and the Private Securities Litigation Reform Act of 1995. In general, all statements that are not historical in nature are forward-looking. Forward-looking statements are typically included, for example, in discussions regarding the manufactured housing industry; our financial performance and operating results; and the expected effect of certain risks and uncertainties on our business, financial condition and results of operations. All forward-looking statements are subject to risks and uncertainties, many of which are beyond our control. As a result, our actual results or performance may differ materially from anticipated results or performance. Factors that could cause such differences to occur include, but are not limited to: the impact of local or national emergencies including the COVID-19 pandemic, including such impacts from state and federal regulatory action that restricts our ability to operate our business in the ordinary course and impacts on (i) customer demand and the availability of financing for our products, (ii) our supply chain and the availability of raw materials for the manufacture of our products, (iii) the availability of labor and the health and safety of our workforce and (iv) our liquidity and access to the capital markets; labor shortages and the pricing and availability of raw materials; our ability to successfully integrate past acquisitions or future acquisitions and the ability to attain the anticipated benefits of such acquisitions,; involvement in vertically integrated lines of business, including manufactured housing consumer finance, commercial finance and insurance; information technology failures or cyber incidents; our participation in certain financing programs for the purchase of our products by industry distributors and consumers, which may expose us to additional risk of credit loss; significant warranty and construction defect claims; our contingent repurchase obligations related to wholesale financing; a write-off of all or part of our goodwill; our ability to maintain relationships with independent distributors; our business and operations being concentrated in certain geographic regions; governmental and regulatory disruption, including prolonged delays by Congress and the President to approve budgets or continuing appropriations resolutions to facilitate the operation of the federal government; curtailment of available financing from home-only lenders and increased lending regulations; availability of wholesale financing and limited floor plan lenders; market forces and housing demand fluctuations; the cyclical and seasonal nature of our business; competition; general deterioration in economic conditions and turmoil in the financial markets; unfavorable zoning ordinances; extensive regulation affecting the production and sale of manufactured housing; potential financial impact on the Company from the subpoenas we received from the SEC and its ongoing investigation, including the risk of potential litigation or regulatory action, and costs and expenses arising from the SEC subpoenas and investigation and the events described in or covered by the SEC subpoenas and investigation, which include the Company's indemnification obligations and insurance costs regarding such matters, and potential reputational damage that the Company may suffer; losses not covered by our director and officer insurance, which may be large, adversely impacting financial performance; loss of any of our executive officers; our ability to generate income in the future; liquidity and ability to raise capital may be limited; organizational document provisions delaying or making a change in control more difficult; and volatility of stock price; together with all of the other risks described in our filings with the SEC. Readers are specifically referred to the Risk Factors described in Item 1A of the Company's Annual Report on Form 10-K for the year ended April 3, 2021 as may be amended from time to time, which identify important risks that could cause actual results to differ from those contained in the forward-looking statements. Cavco expressly disclaims any obligation to update any forward-looking statements contained in this release, whether as a result of new information, future events or otherwise. Investors should not place undue reliance on any such forward-looking statements.
For additional information, contact:
Mark Fusler
Director of Financial Reporting and Investor Relations
…
##
Additional Information, more MHProNews Analysis and Commentary
Among the items not mentioned by Cavco Industries, but alluded to in one of the highlighted items, is their claimed inability to integrate previously profitable Lexington Homes into their network. Early on in the Lexington deal announcement, they touted their regional location as a plus. What happened? Some sources believe it was potentially what antitrust-legal experts call a "killer acquisition."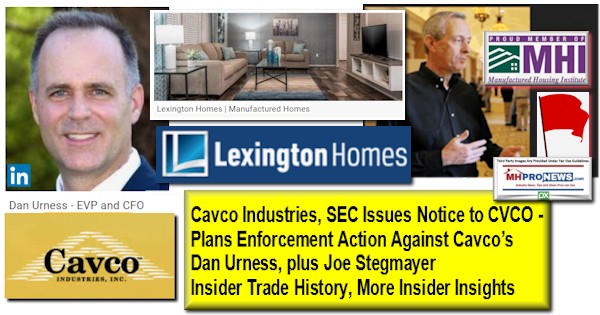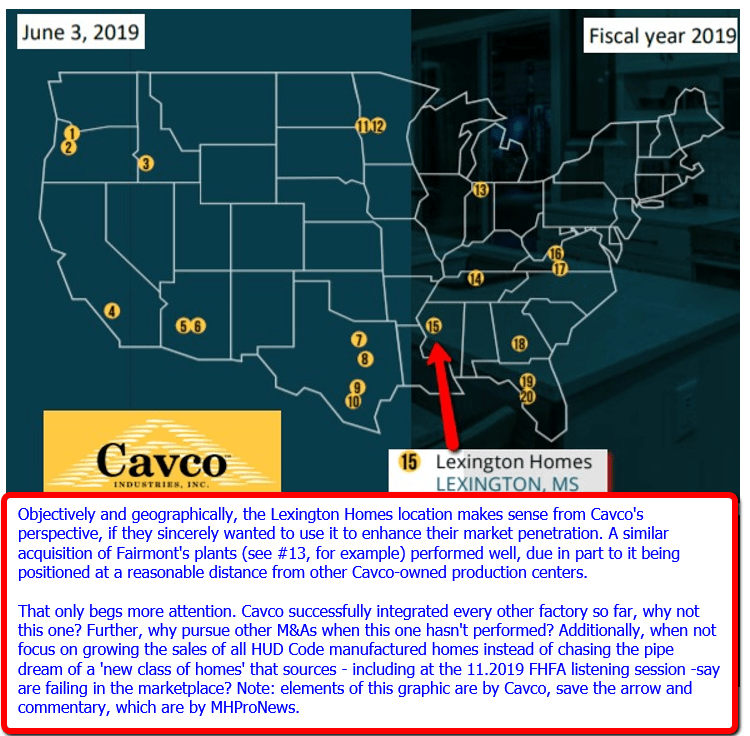 If so, that killer acquisition may have in part been targeting the Manufactured Housing Association for Regulatory Reform (MHARR) through the back door. Why MHARR?
MHARR has been consistently – and thus arguably authentically – been pushing to implement existing federal laws that would, if fully implemented, yield steady and consistent growth for manufactured housing.
By contrast, the evidence-based case can be made that MHI – which in letters may take similar sounding positions, are apparently posturing while consolidation is ongoing in production, retail, communities, and other segments of manufactured housing. Cavco, in that thesis, is clearly siding with MHI and those consolidators.
Rephrased, taking out MHARR by eliminating their members could accelerate the consolidation process which Cavco clearly says in their own documents that they desire and have engaged in. To see more on that through the lens of the legal cloud hanging over Cavco et al from the SEC suit, see the full SEC complaint and related reports and analysis. Without hubris, there is no other information-rich resources and common sense analysis like it anywhere in manufactured housing trade media. Dare to compare, because we have done so.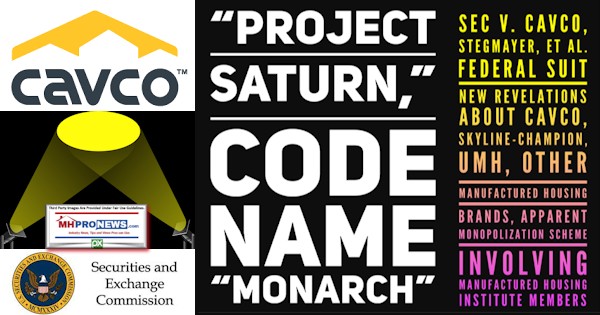 Cavco's media release fails to mention possible FTC, DOJ, and other legal/liability issues that may arise from issues that were revealed in the Strommen report.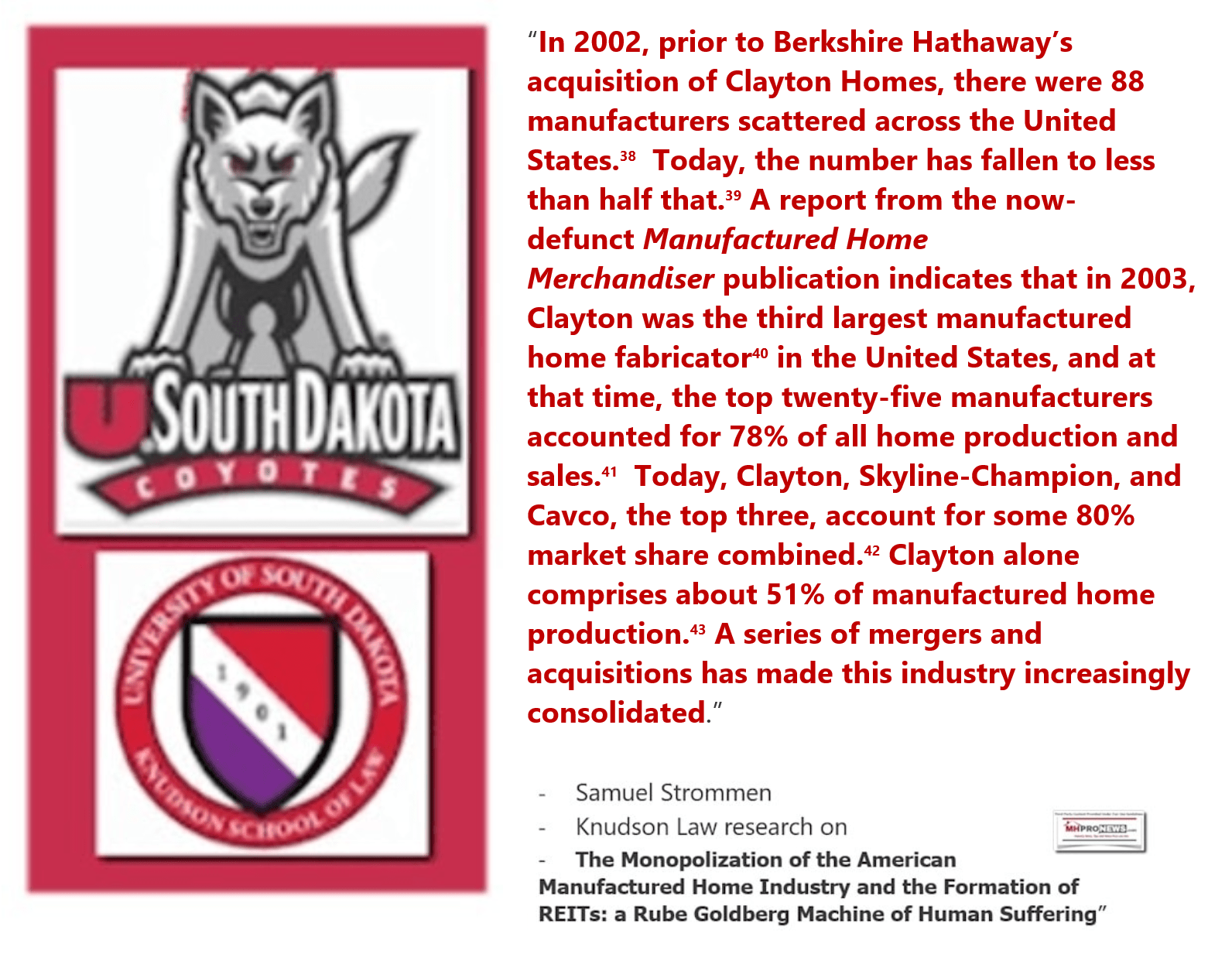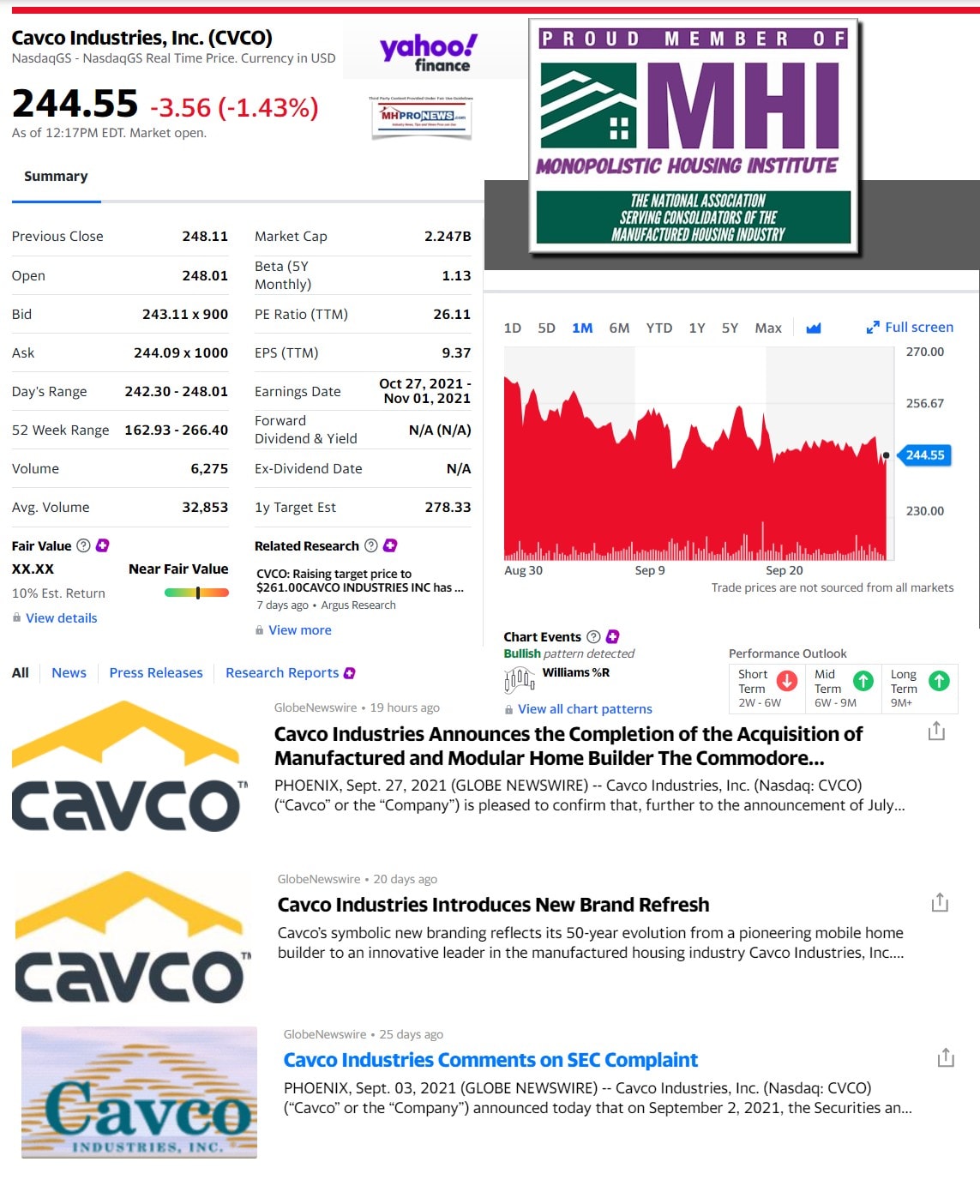 Cavco and MHI leadership, including attorneys, have been given repeated opportunities to respond to evidence-based concerns raised by Strommen's third-party report and legal analysis. As MHProNews has previously noted, it is a matter of law that a board has an obligation to act in the best interest of the shareholders, within the bounds of law. However, what those highlighted items above, the SEC complaint – which Cavco says they will fight and deny, after admitting they failed to negotiate a settlement – and other evidence reveals is a culture that demonstrably has tell-tale signs of fraud, deceptive, risky, at times counterproductive if not illegal behavior. Cavco officials are at best negligent, at worst, they are – per Strommen and supporting evidence – part of a scheme to monopolize manufactured housing. The evidence is there for those willing to look. And a board along with others are obliged to look and to do so objectively.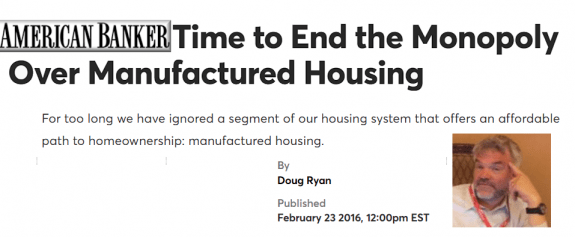 How are Cavco officials failing at their responsibilities?  Let's look broadly at the three things that Cavco's disclaimers all point toward to answer that question.
Cavco admits that zoning and placement are a serious issue that could get worse. But that is something that 'their' preferred trade association, MHI, admits is barred by federal law under the principle known as 'enhanced preemption' enacted by the Manufactured Housing Improvement Act (MHIA) of 2000. Failure by MHI to publicly press in a sustained manner that or other noted issues suggests MHI and their dominating brands are okay with the status quo. Why talk about new legislation when good legislation on the books is not yet enforced, as MHI admits? The disconnects are obvious in that light. Thus, Cavco's statement above reveals that they admit that zoning/placement barriers create business risk. Cavco officials can't have it both ways. It is a clear conflict and internal contradiction that merits investigation and resolution. So, why has MHI – which former Cavco Chairman Joe Stegmayer was also the prior MHI chair – not published publicly any mention of enhanced preemption on the date shown? Is over 20 years not long enough for MHI to publish such a statement in any mainstream news media?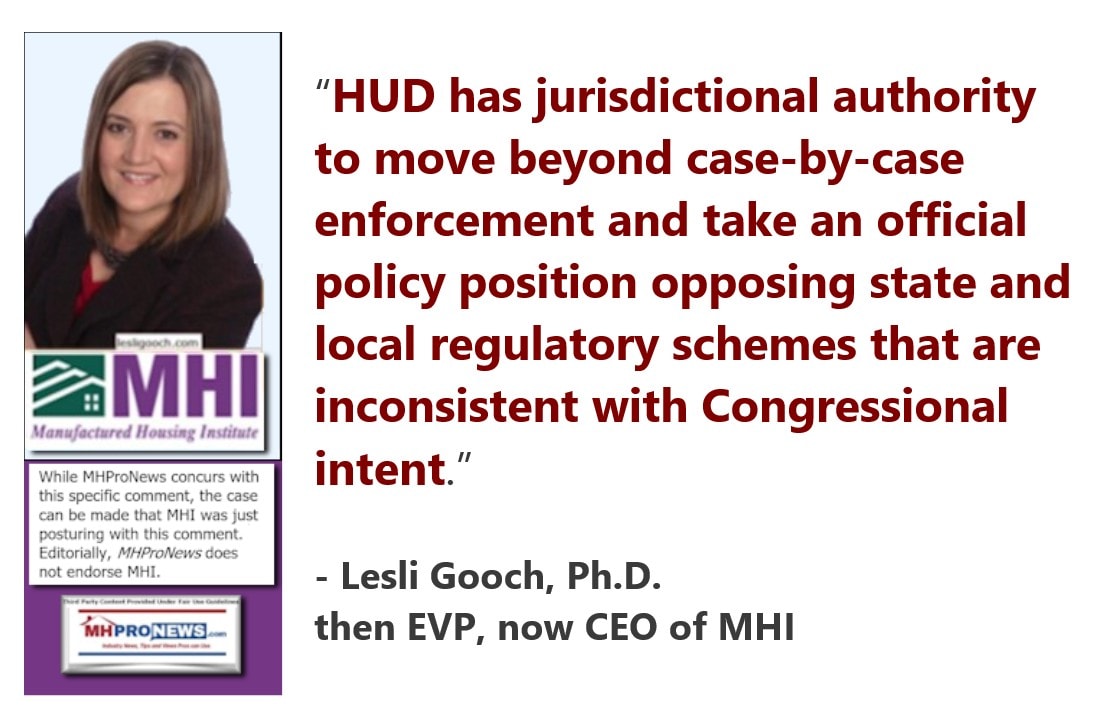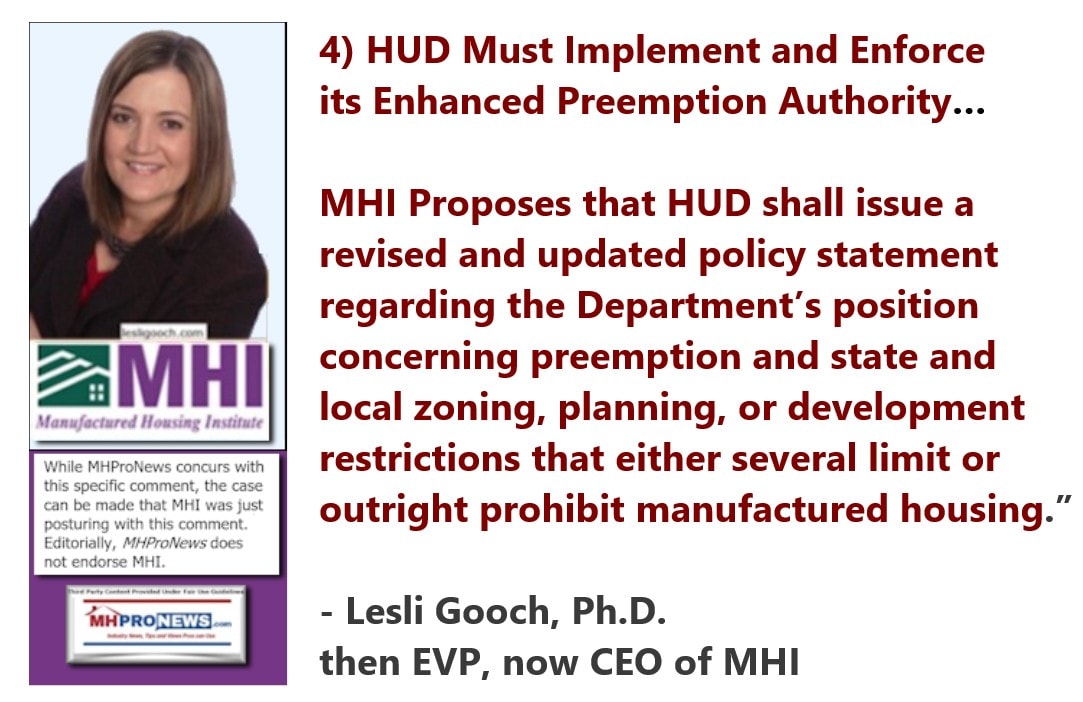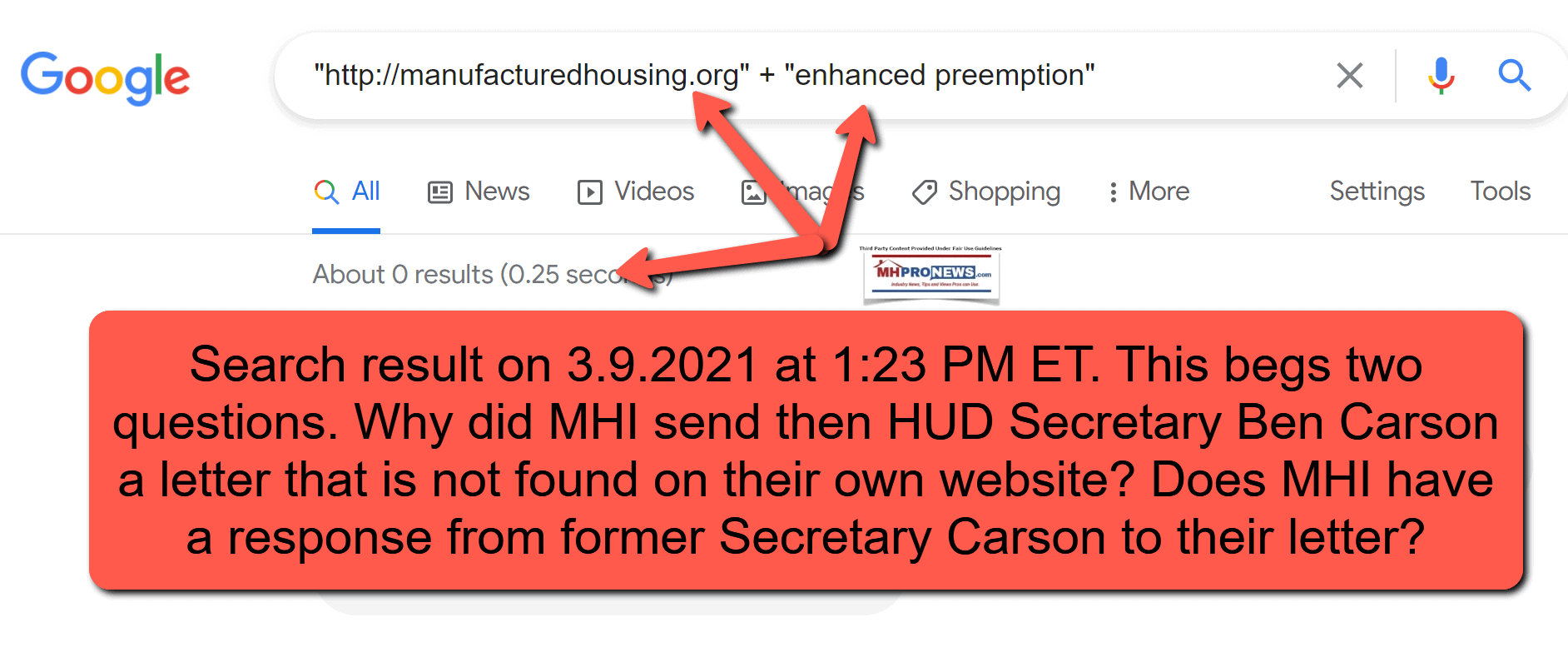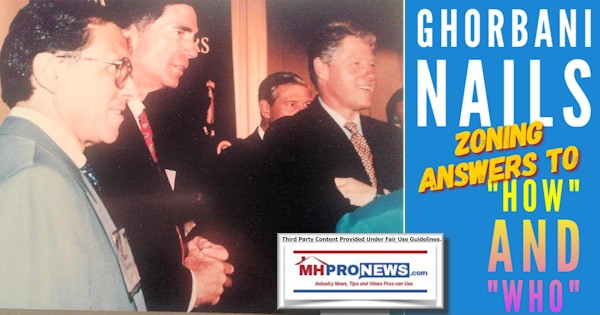 Cavco admits that a lack of manufactured housing lending is hampering growth and also creates business risk. As in the instance above, that is akin to an admission of corporate failure to act in the best interests of most shareholders.  They can't have it both ways. Cavco and MHI leadership are well aware of the Duty to Serve (DTS) Manufactured Housing. They collectively claim clout through MHI. Yet, some 13 years after DTS passed these people with "clout" can't get DTS lending on single family manufactured homes fully implemented? The apparent conclusions are contradictions or inept behavior.  Neither one is a good look for the Cavco corporate leadership or their board, auditors, regulators, etc. See the Strommen report, and the FHFA statements from the Manufactured Housing Association for Regulatory Reform (MHARR), and that of this MHProNews writer.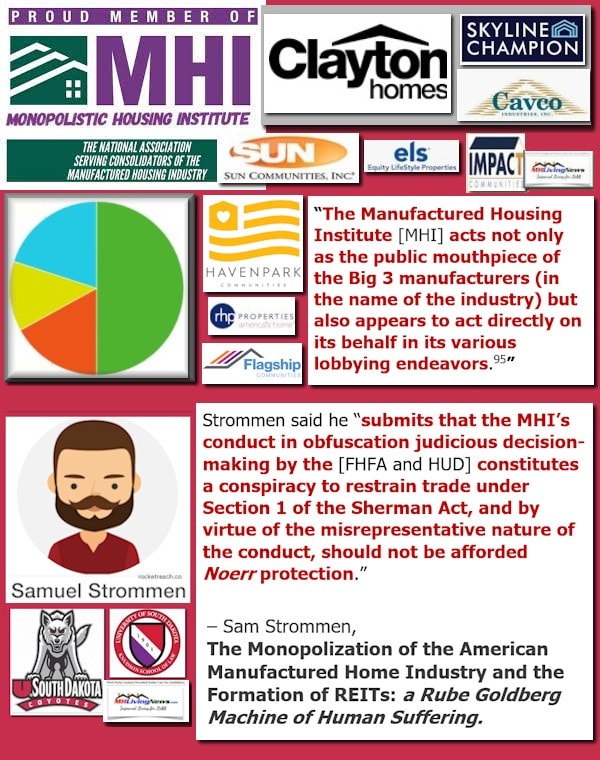 For additional context and details, see the FHFA website and the two reports linked below.
https://www.fhfa.gov/Media/Documents/MarkWeiss-remarks.pdf
https://www.fhfa.gov/Media/Documents/Kovach-statement.pdf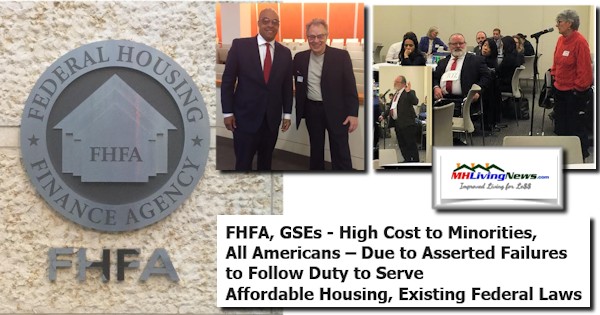 Reputational risk and the ability to serve independent retailers. Reputational risk is a catchphrase for image.  The ability to serve independents is connected in part with Cavco's ability to serve retailers in a timely and positive fashion. While glossing over their closure of Lexington, Cavco has in certain places expanded production. Still, they are report long delays. Those delays hamper independent retailers that are hobbled and lose sales due to long delivery times. That is one of several factors that could cause the potential loss of intendent retailers. Delays and image issues are matters that evidence suggests Cavco has the ability to influence. Thus failing to address those, and the two items above, points to problematic behavior by corporate leaders.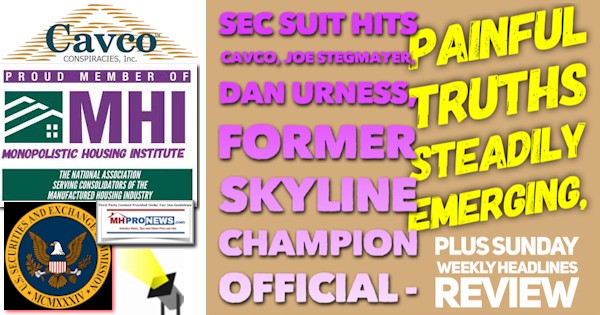 For instance.
If Cavco wanted to see enhanced preemption implemented,
robust and less risky to them lending via authentic vs. ersatz Duty to Serve (DTS) lending, they could be teaming with MHARR to get those things implemented.
But instead, Cavco has apparently largely supported MHI. In some instances, where they acquired a firm that was a MHARR member, they in time stopped support for MHARR.
These are all clues hiding in plain sight that they are working to consolidate the industry instead of maximizing the possible value of the ability to get the needed secondary market financing, removal of zoning/placement barriers, and other issues are being demonstrably ignored in favor of the course that Strommen and others have alleged points toward "felony" monopolization, and other possible illegal actions.
But these are also apparent clues that Cavco's interest in supporting independent retailers is transitory.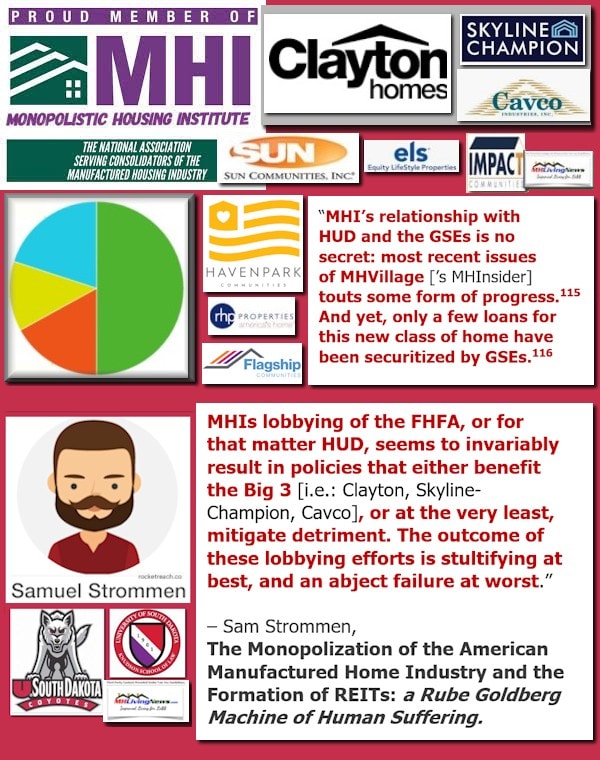 Image related concerns to the company and to the industry at large must also be window dressing, in this thesis, because Cavco has tolerated years of posturing on image by MHI while allowing the image of manufactured housing to deteriorate. Who says? Some of MHI's own studies.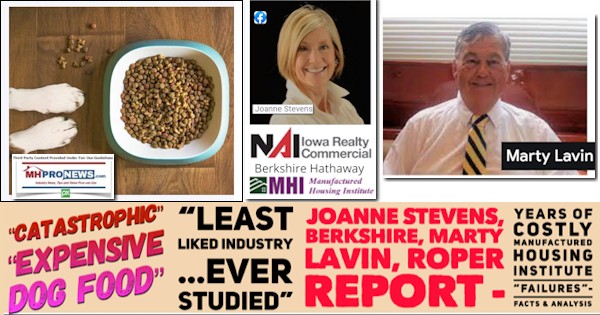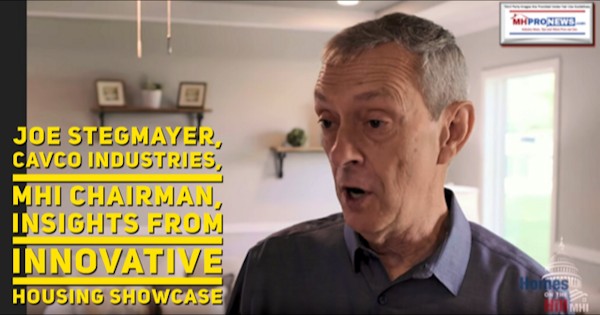 Stegmayer is an ex-Clayton executive. True, his time with Clayton pre-dated the Berkshire move, which in hindsight merits more investigation. But the investment firm that helped make some of Cavco's early deals possible used some Buffett principles. Is it a stretch to think that other Buffett principles were and are at work at Cavco? Looking back at what happened in Cavco's history (see items above and below) and looking around at what they have said more recently, all points to either very odd behaviors, or a pattern of behavior that fits the Strommen thesis.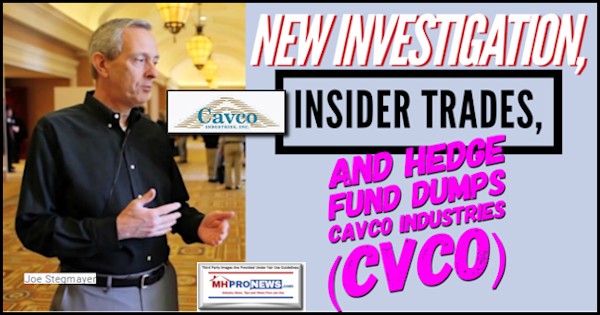 The case can be made that the worst hasn't happened yet at Cavco with this SEC suit. The worst may yet be ahead. There seems to be a corrupt corporate leadership, and for all of the deck shuffling, is there any evidence of corporate change there?
These are intelligent people. They should know that implementing a few simple things could lead to robust growth. The report linked below is just one example of on preemption alone, even with all of the other items unchanged, could yield some 700 percent growth in just a few years, based upon the California preemption evidence on often factory-built accessory dwelling units. Roughly 700 percent growth nationally would be good for shareholders, and would increase wealth-creating opportunities for untold numbers of renters. For those who doubt that, look to RVs and manufactured housing's own history to see that far higher numbers than are occurring is evidently possible.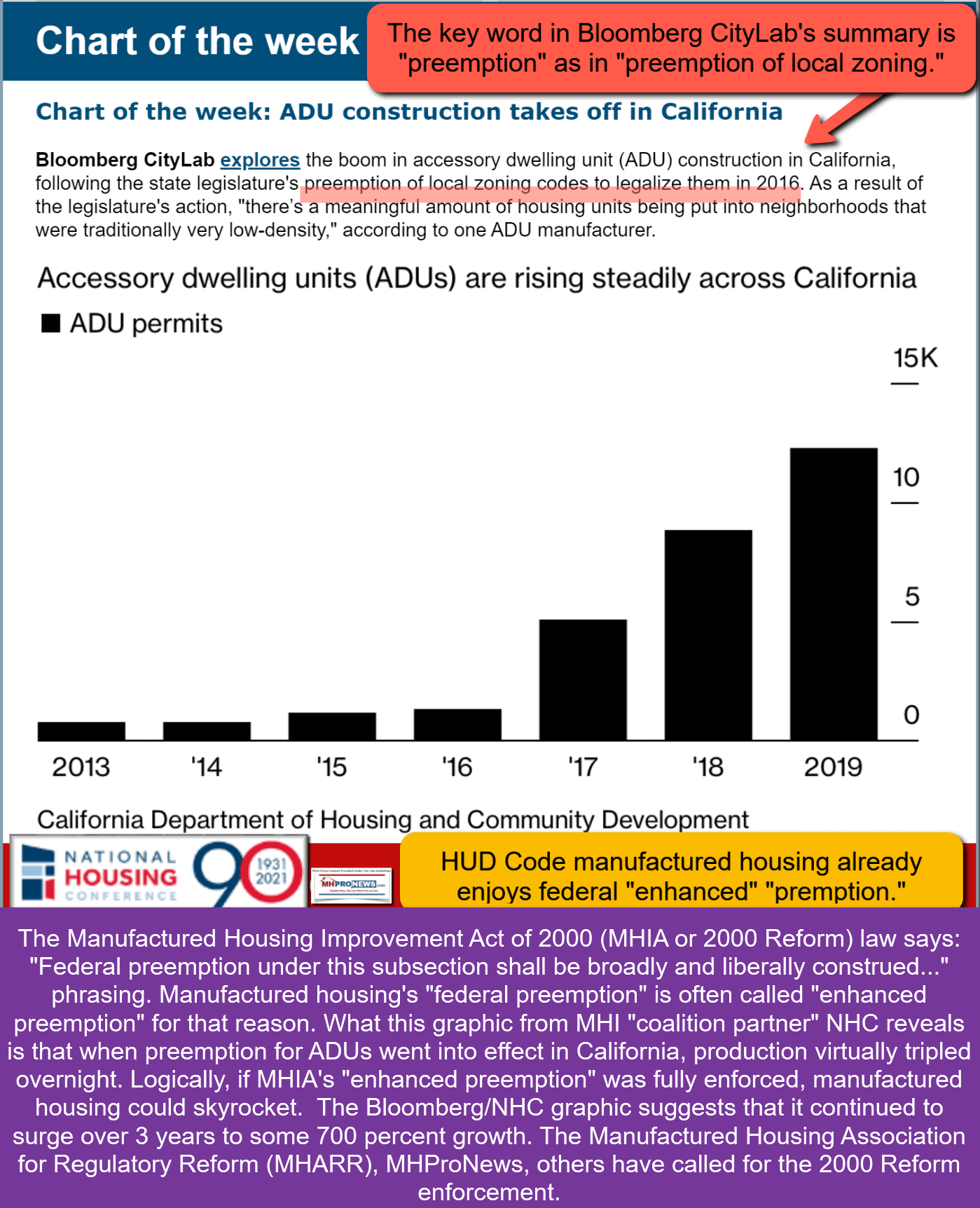 But such robust growth in manufactured housing may not foster consolidation. That appears to be their focus, they have said so themselves. And whatever happy talk exists about possible robust growth apart from doing the obvious seems to be part of the pattern of deception and misdirection at work among key MHI members. That obviously includes Cavco.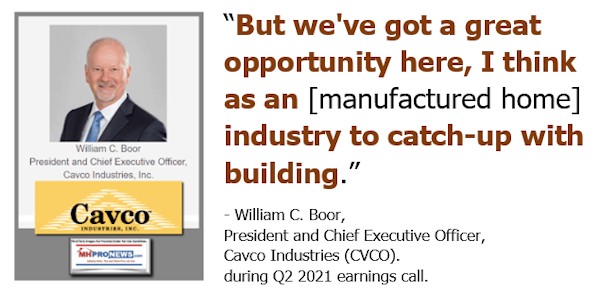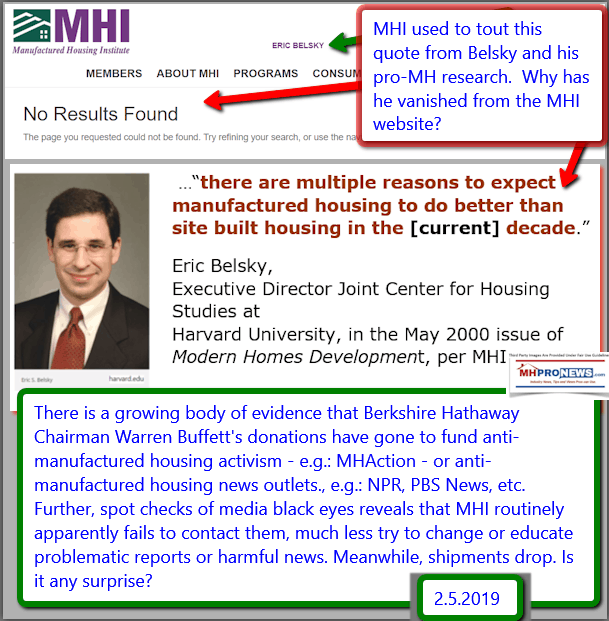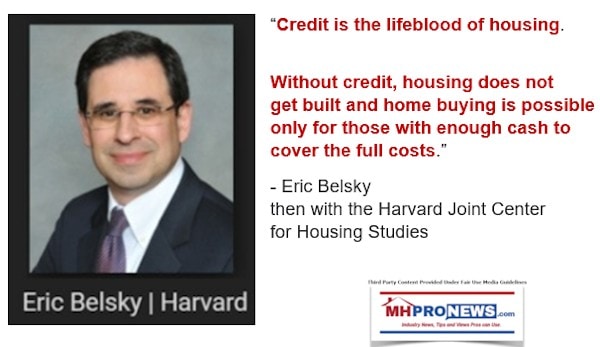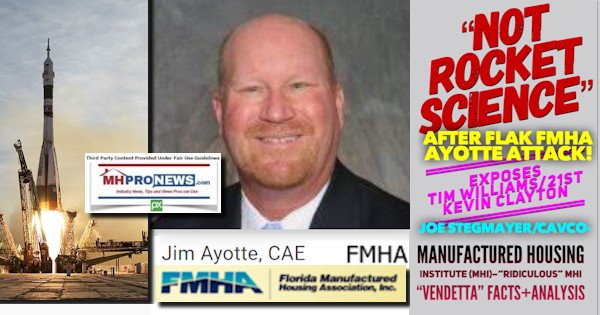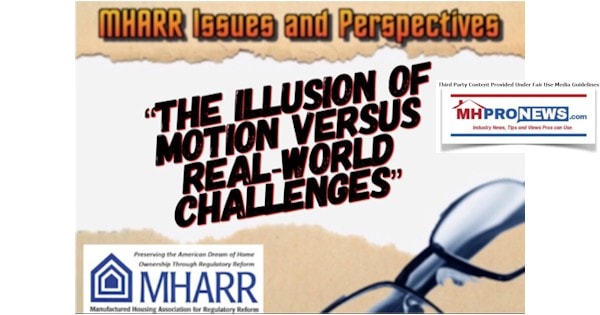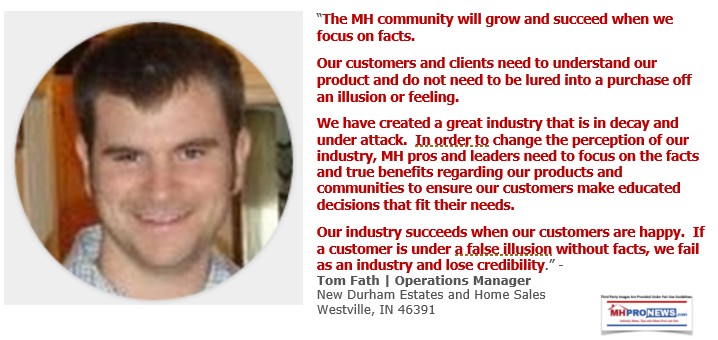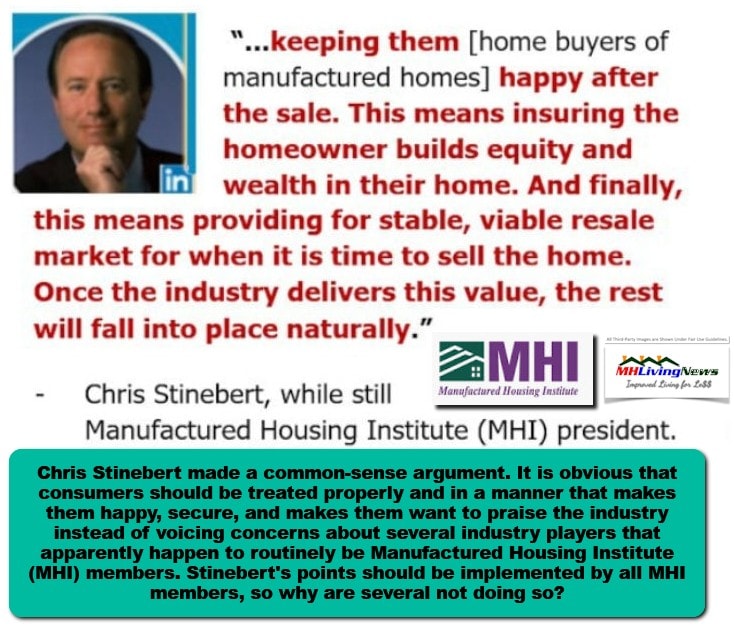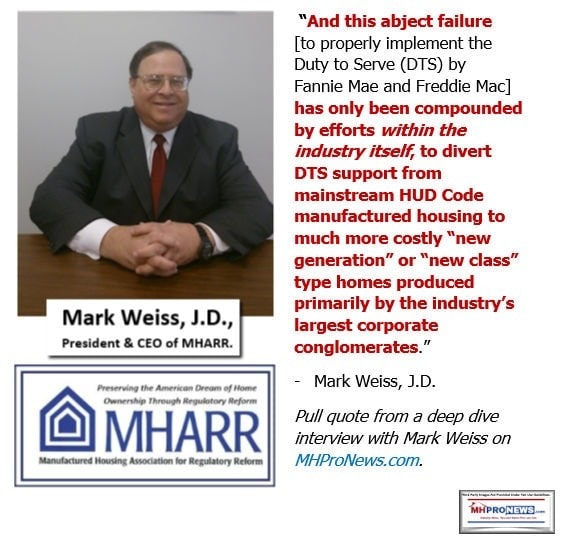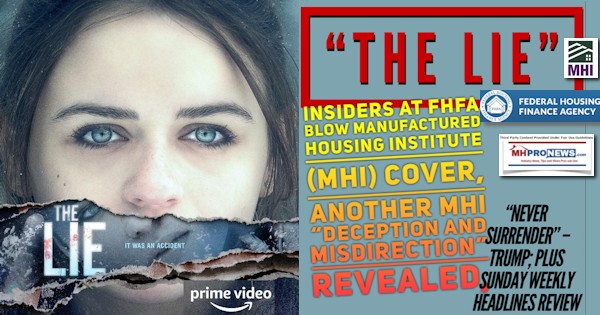 For more information on Cavco Industries, their apparently important role among other scandal-prone higher profile members at the Manufactured Housing Institute (MHI), see the linked reports.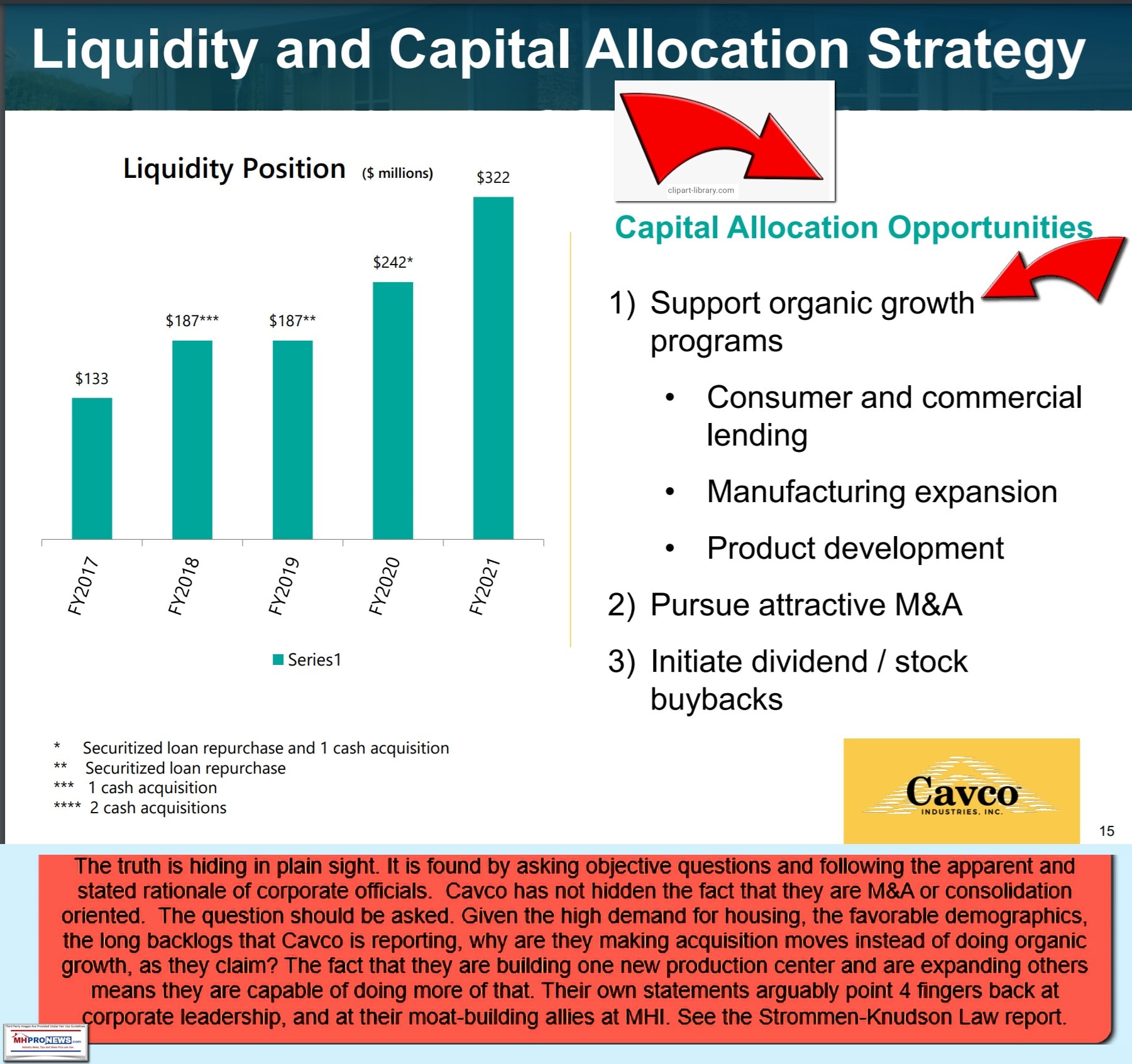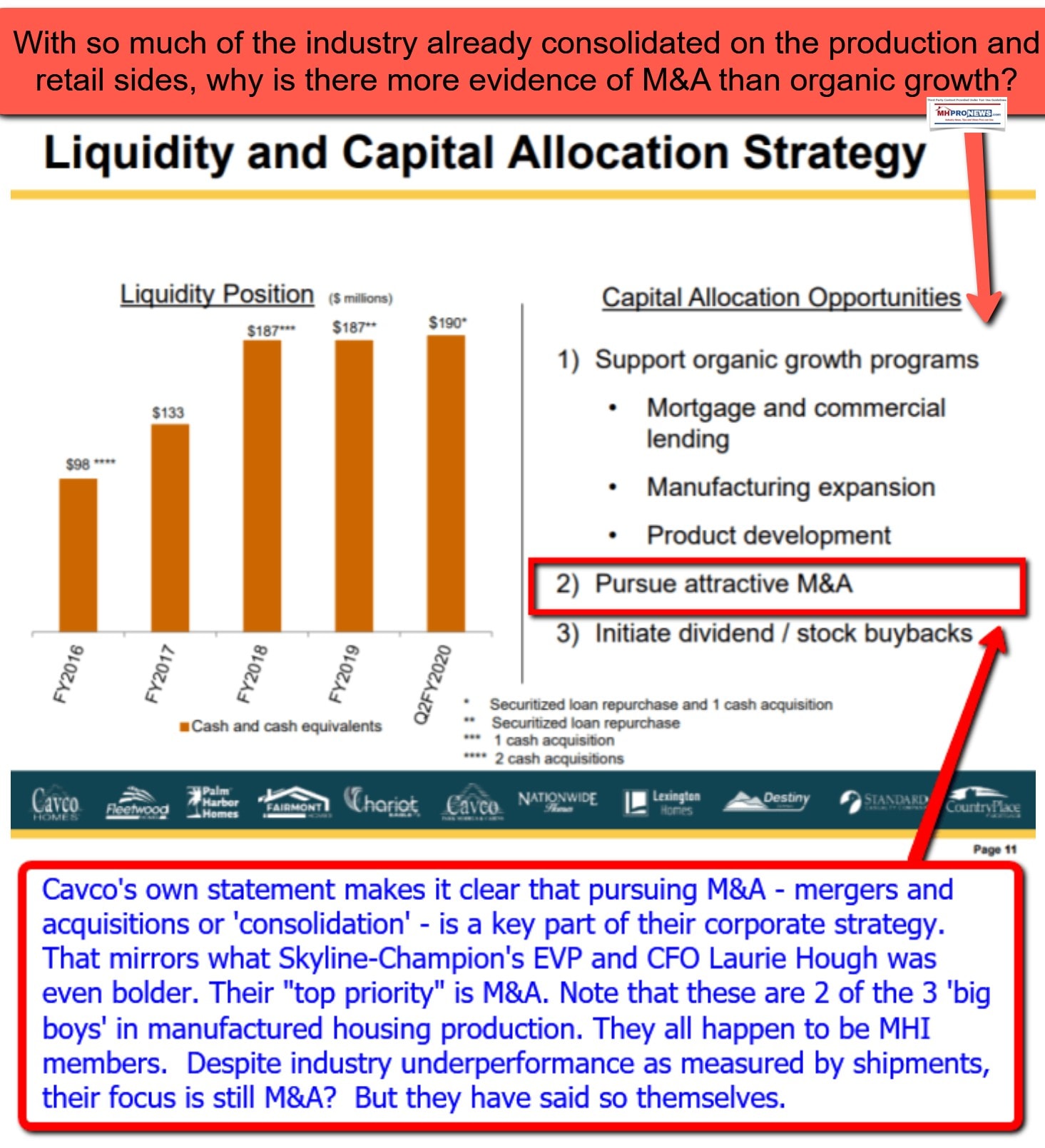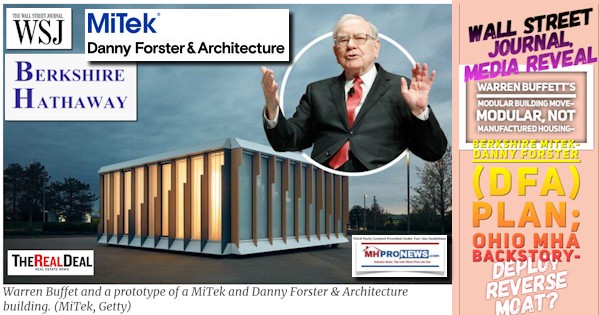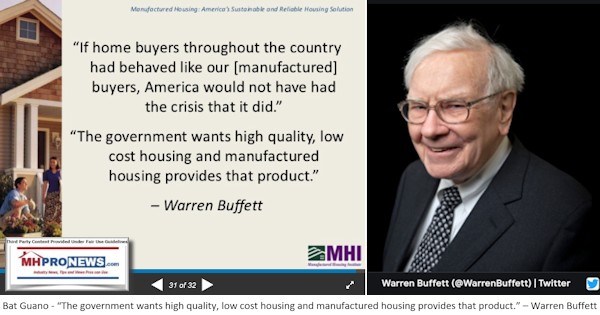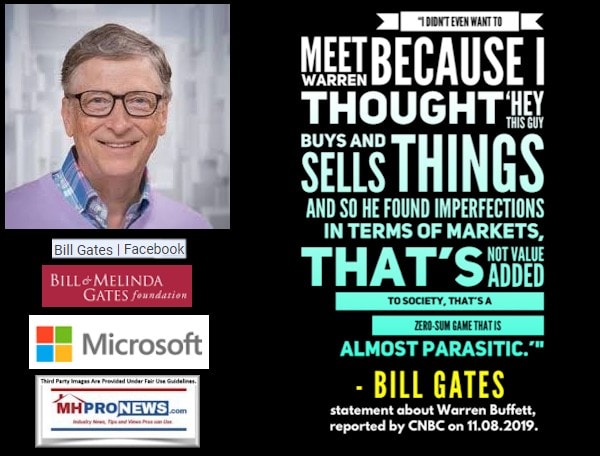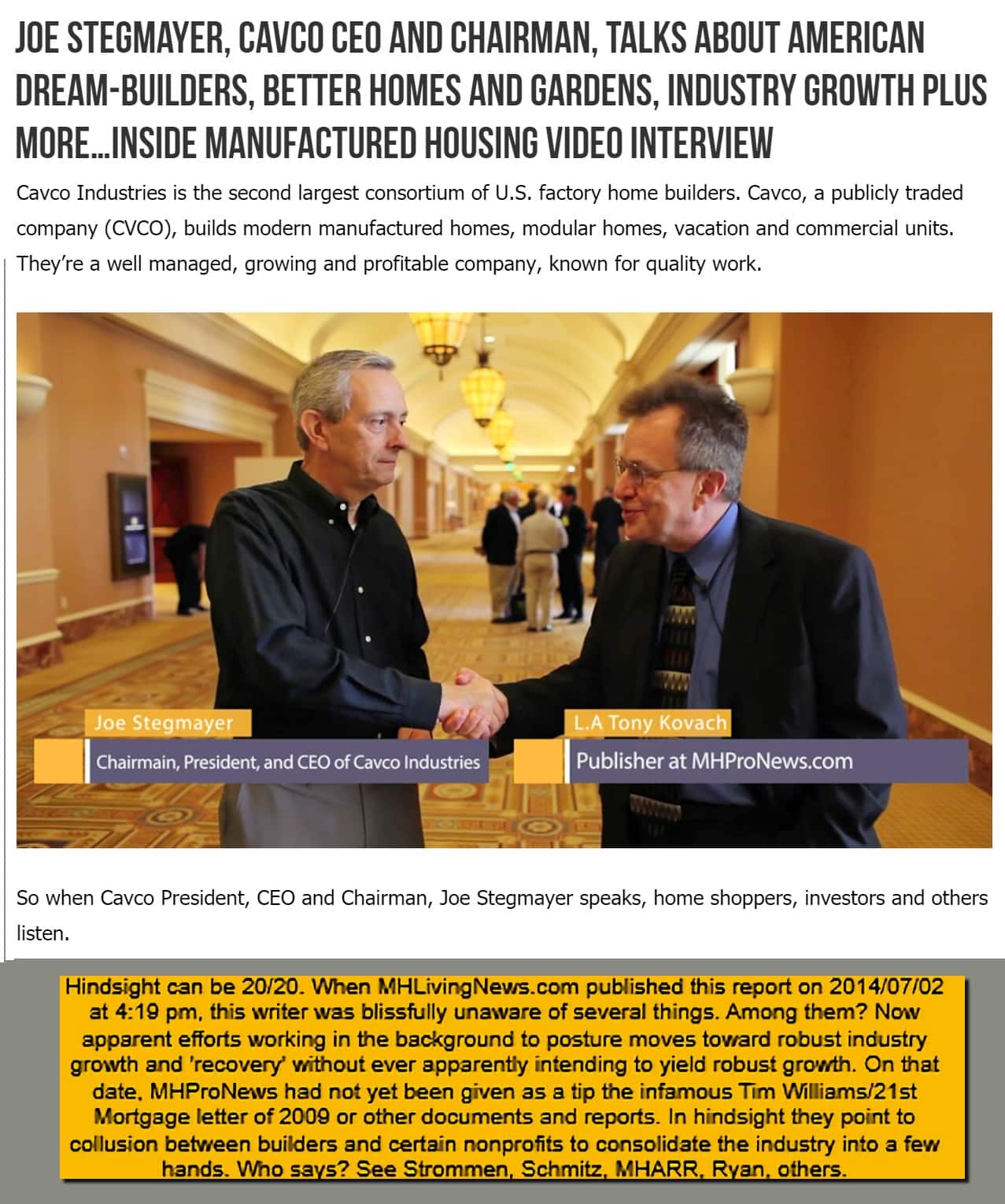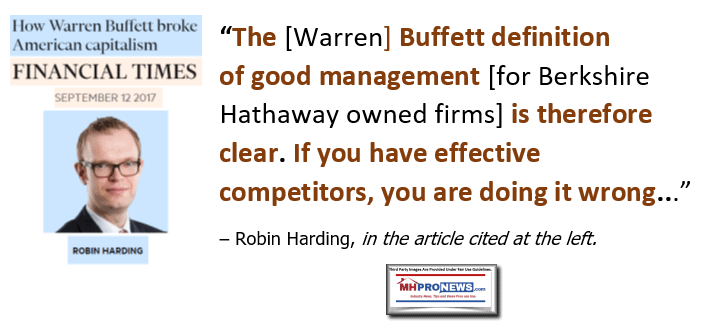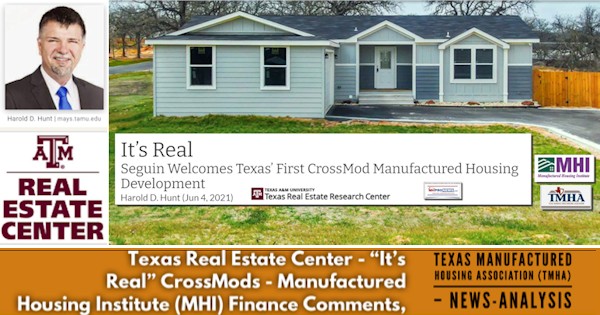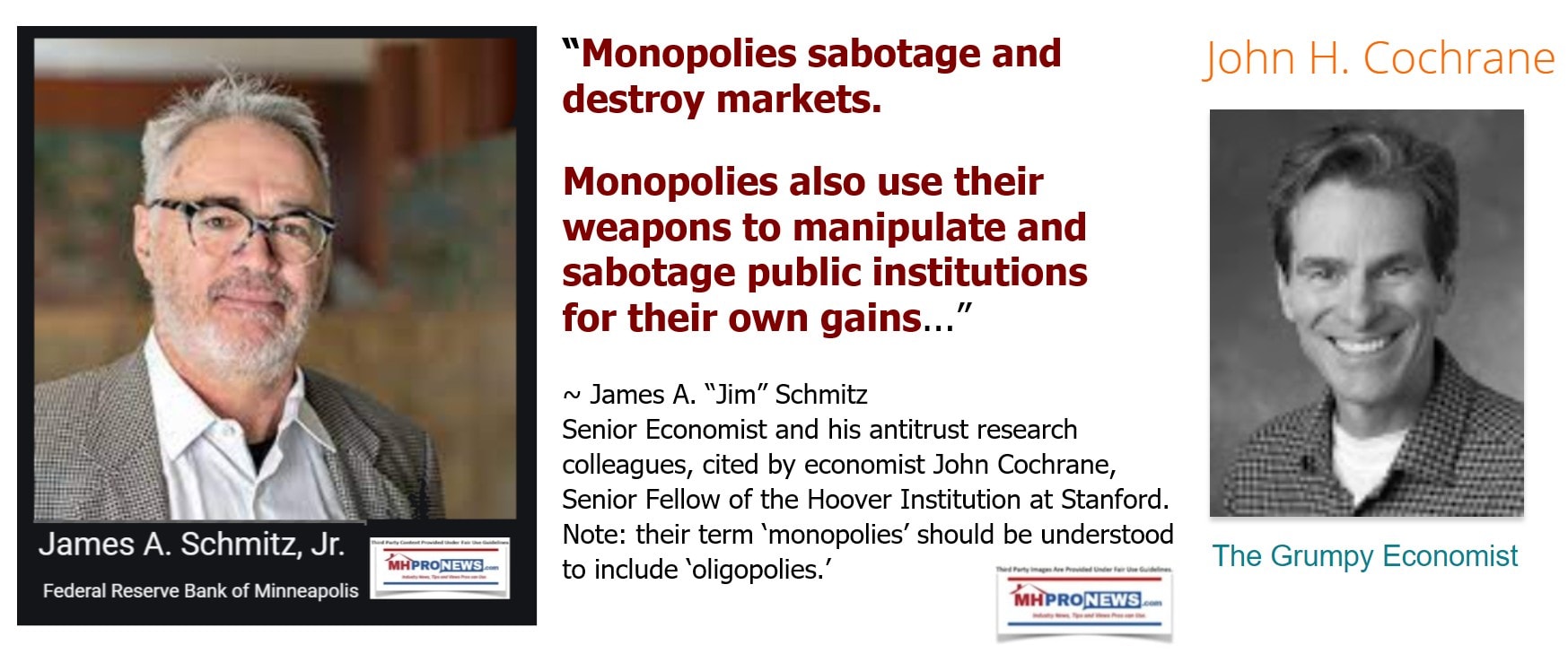 ##
Next up is our business daily recap of yesterday evening's market report, related left-right headlines, and manufactured housing connected equities.
The Business Daily Manufactured Home Industry Connected Stock Market Updates.  Plus, Market Moving Left (CNN) – Right (Newsmax) Headlines Snapshot. While the layout of this daily business report has been evolving over time, several elements of the basic concepts used previously are still the same. For instance. The headlines that follow below can be reviewed at a glance to save time while providing insights across the left-right media divide. Additionally, those headlines often provide clues as to possible 'market-moving' news items.
Market Indicator Closing Summaries – Yahoo Finance Closing Tickers on MHProNews…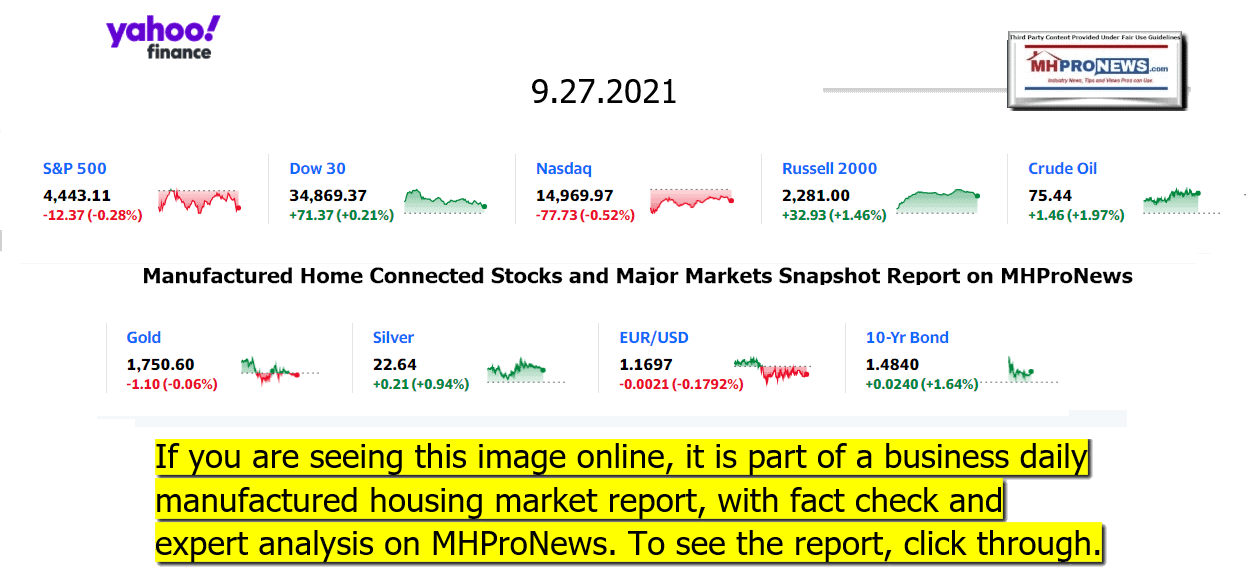 Headlines from left-of-center CNN Business – evening of 9.27.2021
Rivian is no Tesla
Many EV buyers are turned off by Tesla's cars and its CEO, and that's great news for Rivian
Here comes $90 oil
Economists slash their forecasts for America's growth
Wall Street's week is all about Washington dysfunction
Boston Fed chief announces early retirement after criticism over personal trades
When it comes to cutting carbon emissions, the real estate industry is running out of time
UK could ask soldiers to deliver fuel as service stations run dry
Here's why UK fuel stations are experiencing shortages
This hamster's cryptocurrency portfolio is beating the market
How this milk alternative wants to stand out from the crowd
What we learned last week in the trial of Elizabeth Holmes
Instagram pauses effort to build version of app for kids amid scrutiny
Cartoons and children's shows are next on the chopping block in China's entertainment crackdown
Trump's new interviews and appearances show that a storm is brewing
'Dear Evan Hansen' disappoints at the box office with $7.5 million opening weekend
The Capitol is seen at dawn as a consequential week begins in Washington for President Joe Biden and Democratic leaders in Congress who are trying to advance his $3.5 trillion "Build Back Better" and pass legislation to avoid a federal shutdown, Monday, Sept. 27, 2021.
ANALYSIS Your wallet is on the line: Washington has to get this week right
General manager Kim Ng of the Miami Marlins looks on during batting practice prior to the game against the Los Angeles Dodgers at loanDepot park on July 06, 2021 in Miami, Florida.
RISK TAKERS She broke baseball's glass ceiling. Now she has to fix one of the league's worst teams
CAIRO, Dec. 1, 2020 — Photo taken on Dec, 1, 2020 shows a mobile phone running the TikTok app in Cairo, Egypt. TO GO WITH "Interview: How TikTok works to connect creative talents with relevant industries"
TikTok says it now has more than 1 billion monthly active users
HYBRID WORK
Young asian business man using computer for a online business meeting with his colleagues about plan in video conference. back view of business man have webcam group conference with coworkers at home
Stop making employees turn on webcams during meetings
Hybrid meetings are much more complicated
How to avoid office miscommunication in the new normal
A company is against working from the office full tine
Hybrid work is complicated for some startups
NEW PRODUCTS
Peloton earlier this month announced the launch of its own private label workout wear and athleisure wear.
Peloton says you can wear its new athleisure line to work
Puma launches an Animal Crossing clothing collection
The iPhone 13 hits shelves
Microsoft unveils Surface Laptop Studio
This Aston Martin for children might cost more than your real car
Headlines from right-of-center Newsmax – evening of 9.27.2021
Senate Republicans Are Ready to Vote Against Funding Bill
"If they want to tax, borrow, and spend historic sums of money without our input, they'll have to raise the debt limit without our help," Senate Majority Leader McConnell said. Senate Minority Leader Mitch McConnell, R-Ky., last week said GOP lawmakers were not willing to vote for any legislation that raises or suspends the debt ceiling. [Full Story]
Newsmax TV
Grenell: Milley, Austin Must Answer for Closing Bagram | video
Meuser: Lower-Priced Spending Bill Will Still 'Crush Our Economy' | video
Reschenthaler: Dems Must Meet GOP Halfway on Bills | video
Hinson: Dems Don't Factor Taxpayers Into $3.5T Bill Arguments | video
Jha: Agree Pandemic Could End by Next Year | video
Tiffany: Criminal Activity Among Unvetted Afghans 'Predictable' | video
Rudy Giuliani: Fox Ban Came as Post Article Was Shown Accurate
More Newsmax TV
Newsfront
Hospitals Fear Staffing Shortages as Vaccine Deadlines Loom
Hospitals and nursing homes around the country are bracing for worsening staff shortages as state deadlines arrive for health care workers to get vaccinated against COVID-19.With such ultimatums taking effect this week in states like New York, California, Rhode Island and…… [Full Story]
Report: Biden Spending Bill Will Lead to Loss of 5.3M Jobs, $3.7T in Debt
President Joe Biden's massive spending bill will lead to 5.3 million [Full Story]
Taliban Issue No-shave Order to Barbers in Afghan Province
The Taliban on Monday banned barbershops in a southern Afghanistan [Full Story]
Related
US Spending of $982B to Rebuild Afghanistan Called Abject Failure
Bolton: Biden's Bungling Coming to a Head Over Iran
President Joe Biden's failures to protect U.S. national interests, [Full Story] | platinum
Related
Israeli PM Says Iran Has Crossed Nuclear 'Red Lines'
State Dept Spokesman Tests Positive for COVID-19 After UN General Assembly
State Department spokesman Ned Price has tested positive for COVID-19 [Full Story]
Related
Will the Wuhan Lab Leak Theory Ever Be Proven? |
'Dozens' of Mass. State Troopers Resign Over Vaccine Mandate
Massachusetts Man Attacks Rail Conductor After Refusing to Wear a Mask
DOJ Gives Reagan Shooter John Hinckley Full Release
A federal judge said Monday that John Hinckley Jr., who tried to [Full Story]
Newsmax Launches 'The Rob Carson Show' for National Radio Syndication
Newsmax announced today it is syndicating "The Rob Carson Show" on [Full Story]
Trump: Haitian Migrants Released Into US With 'No Vetting, Checking'
Former President Donald Trump assailed the Biden administration [Full Story]
R&B Superstar R. Kelly Convicted in Sex Trafficking Trial
Kelly, the R&B superstar known for his anthem "I Believe I Can [Full Story]
US Warns Americans Fake Pills Contain Deadly Fentanyl
US authorities on Monday warned Americans to not buy prescription [Full Story]
Wells Fargo to Pay DOJ $37M in FX Overcharging Case
Wells Fargo & Co will pay $37.3 million to resolve U.S. government [Full Story]
Fuel Pumps Run Dry in British Cities
Gas station pumps ran dry in British cities on Monday and vendors [Full Story]
Facebook Invests $50 Million to Build 'Metaverse'
Facebook Inc will invest $50 million to partner with organizations to [Full Story]
Trump Nearly 2-to-1 GOP Favorite in Mackinac Straw Poll
Former President Donald Trump was not in attendance at this weekend's [Full Story]
US Murders Spiked in Cities in 2020, Continues Into '21
The increase in U.S. murders from 2019 to 2020 was the largest in the [Full Story]
Instagram Hits Pause on Kids Version of App
Instagram has hit pause on a new app that it is creating for kids, [Full Story]
Related
Instagram for Kids May Be on Hold — But Not for Long: Facebook
US Rep. Karen Bass Enters Race for Los Angeles Mayor
Democratic U.S. Rep. Karen Bass entered the 2022 race for Los Angeles [Full Story]
Senate Republicans Ready to Vote Against Funding Bill
Senate Republicans prepared to vote Monday against a House-passed [Full Story]
About 100 US Citizens, Legal Residents Ready to Leave Afghanistan
A senior State Department official said Monday that roughly 100 U.S. [Full Story]
Rasmussen Poll: Biden Disapproval Hits New High of 58 Percent
Disapproval of President Joe Biden has reached a high of 58%, while [Full Story]
Israeli PM Says Iran Has Crossed Nuclear 'Red Lines'
Israeli Prime Minister Naftali Bennett said on Monday that Iran had [Full Story]
Gottlieb: Delta Wave Could Be 'Last Major Surge' in US
Former Food and Drug Administration Commissioner Scott Gottlieb said [Full Story]
Vaccination Deadline Arrives for NY Healthcare Workers
The deadline for hospital and nursing home workers in New York state [Full Story]
Meuser to Newsmax: Lower-Priced Spending Bill Will Still 'Crush Our Economy'
The price tag of the proposed $3.5 trillion reconciliation [Full Story] | video
Horseback Border Patrol Agents Could Get Minimal Punishment
Border Patrol agents who President Joe Biden promised would "pay" for [Full Story]
Pfizer Begins Study of Oral Drug for Prevention of COVID-19
Pfizer Inc said on Monday it has started a mid-to-late-stage study [Full Story]
Rolling Stones Open American Tour, Pay Tribute to Drummer
The Rolling Stones are touring again, this time without their [Full Story]
US to Iran: Grant Inspectors Access to Workshop or Face Action at IAEA
Iran must grant the U.N. nuclear watchdog access to a workshop at the [Full Story]
UFO Investigation Office to be Considered by Congress
Congress is considering a permanent UFO office devoted to [Full Story]
New Yorker Hosts Activist Calling for Climate Change 'Sabotage'
Environmental activist and professor Andreas Malm during an [Full Story]
Liz Cheney: 'I Was Wrong' in Opposing Gay Marriage
Liz Cheney says she was wrong to oppose gay marriage in the [Full Story]
More Newsfront
Finance
Boston Fed President Rosengren Hastens Retirement to Sept. 30
Boston Federal Reserve President Eric Rosengren on Monday announced he will retire on Thursday, Sept. 30, revealing that he had qualified for the kidney transplant list in June of 2020 to treat a long-term condition. [Full Story]
Stocks Trade Mixed; Banks, Energy Sectors Gain, Tech Falls
FCC to Replace Huawei Equipment in US Networks
US $982 Billion Spend to Rebuild Afghanistan Called Abject Failure
Instagram for Kids May Be on Hold — But Not for Long: Facebook
More Finance
Health
FDA Backs Pfizer COVID-19 Boosters for Seniors, High-Risk
The U.S. moved a step closer Wednesday to offering booster doses of Pfizer's COVID-19 vaccine to senior citizens and others at high risk from the virus as the Food and Drug Administration signed off on the targeted use of extra shots. The FDA authorized booster doses for… [Full Story]
Intermittent Fasting Can Cut Your Risk for Diabetes, Heart Disease
US Has Enough COVID-19 Vaccines for Boosters, Kids' Shots
Women More Likely Than Men to Donate Organs
Federal Appeals Court Temporarily Blocks NYC Teacher Vaccine Mandate
Manufactured Housing Industry Investments Connected Equities Closing Tickers
Some of these firms invest in manufactured housing, or are otherwise connected, but may do other forms of investing or business activities too.
NOTE: The chart below includes the Canadian stock, ECN, which purchased Triad Financial Services, a manufactured home industry lender
NOTE: Drew changed its name and trading symbol at the end of 2016 to Lippert (LCII).
NOTE: Deer Valley was largely taken private, say company insiders in a message to MHProNews on 12.15.2020, but there are still some outstanding shares of  the stock from the days when it was a publicly traded firm.  Thus, there is still periodic activity on DVLY.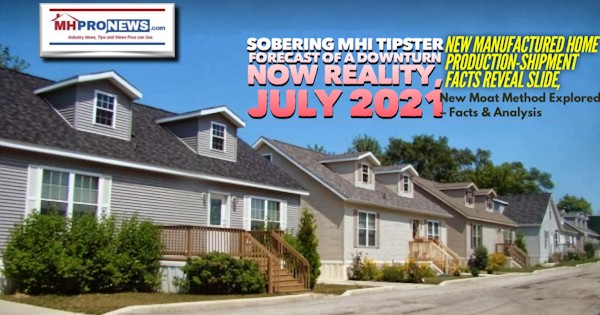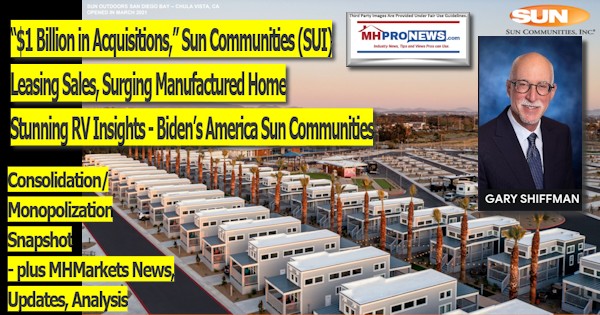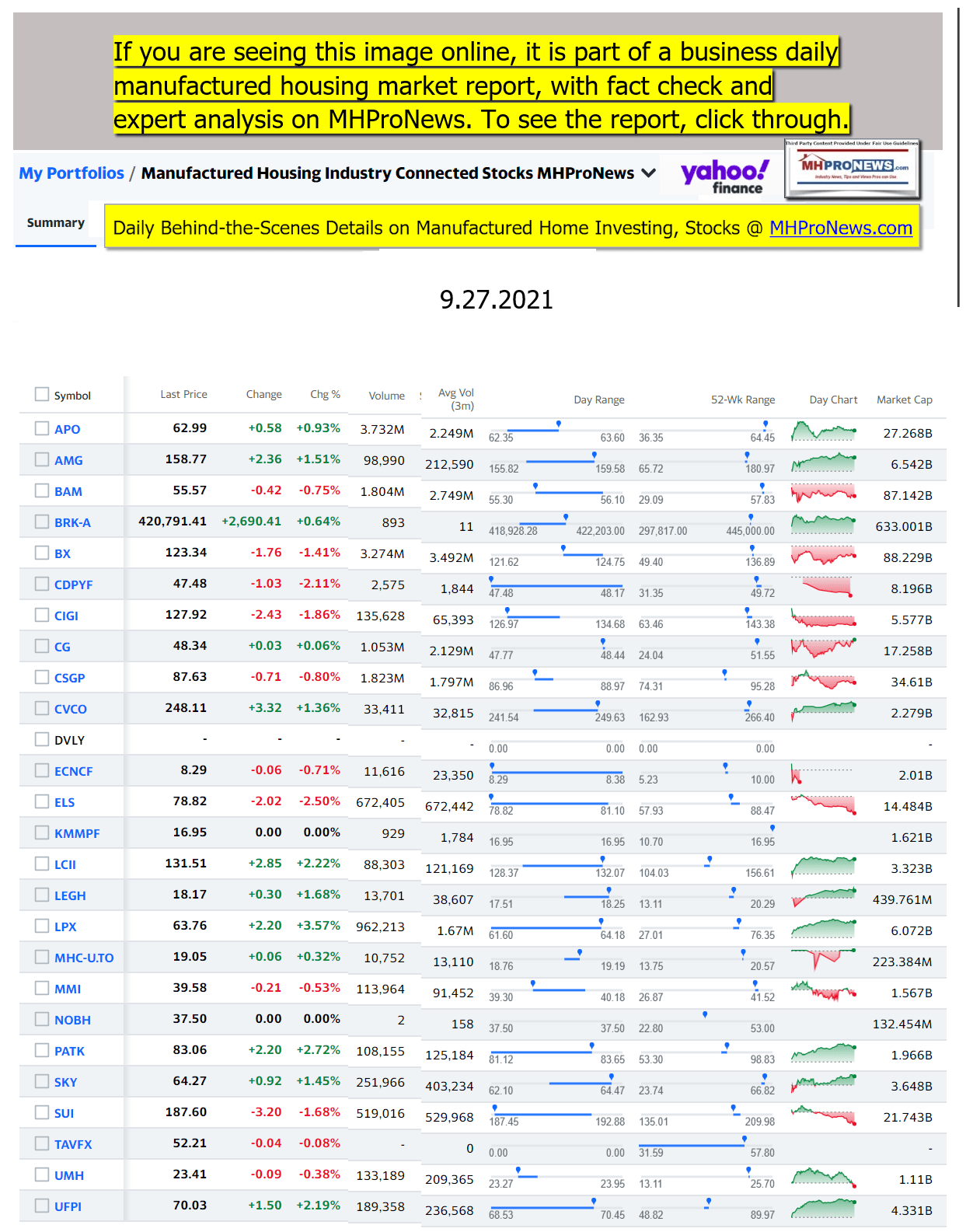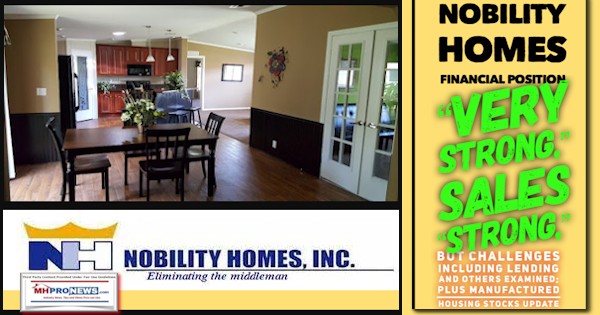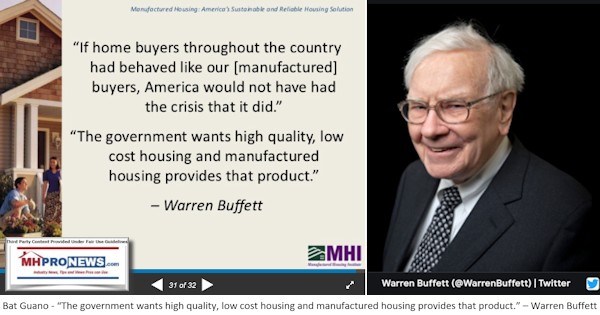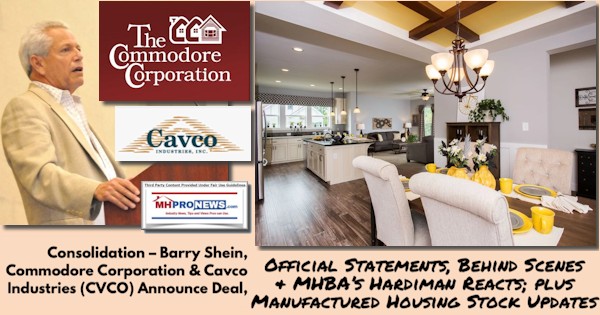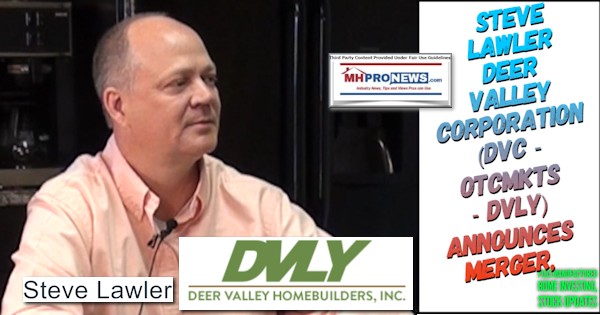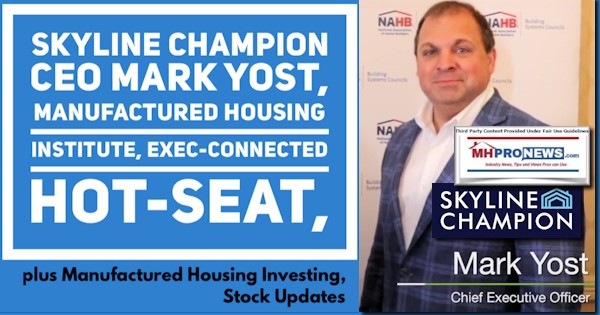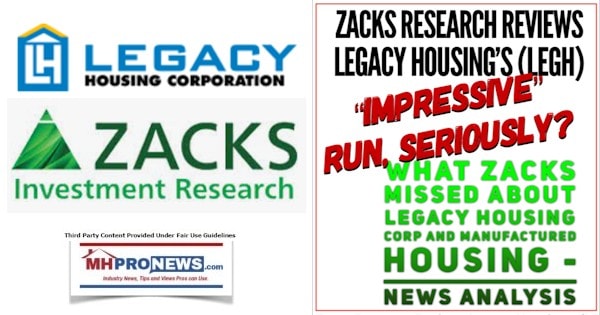 As the Summer of 2021 draws to a close…
Berkshire Hathaway is the parent company to Clayton Homes, 21st Mortgage, Vanderbilt Mortgage and other factory built housing industry suppliers.
· LCI Industries, Patrick, UFPI, and LP each are suppliers to the manufactured housing industry, among others.
· AMG, CG, and TAVFX have investments in manufactured housing related businesses. For insights from third-parties and clients about our publisher, click here.
Enjoy these 'blast from the past' comments.
MHProNews. MHProNews – previously a.k.a. MHMSM.com – has celebrated our 11th year of publishing, and is starting our 12th year of serving the industry as the runaway most-read trade media.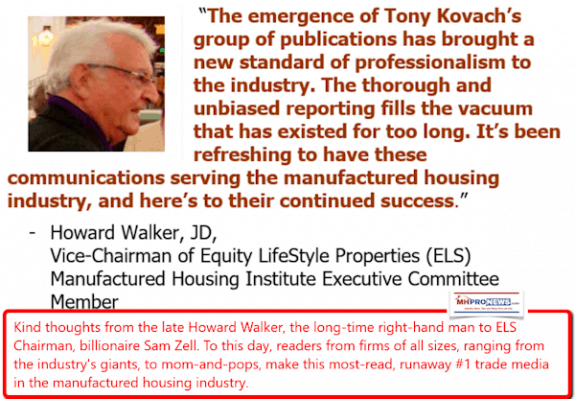 Sample Kudos over the years…
It is now 11+ years and counting…
Learn more about our evolutionary journey as the industry's leading trade media, at the report linked below.
· For expert manufactured housing business development or other professional services, click here.
· To sign up in seconds for our industry leading emailed headline news updates, click here.

Disclosure. MHProNews holds no positions in the stocks in this report.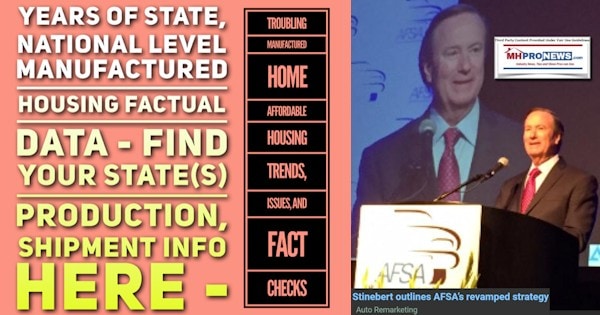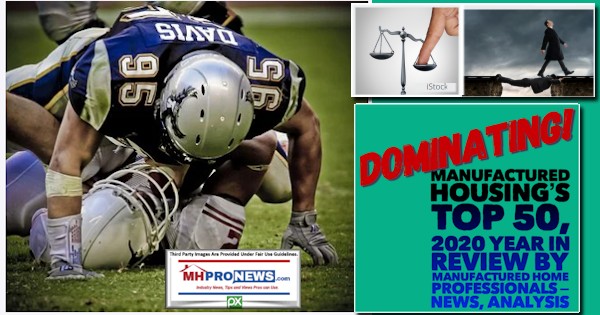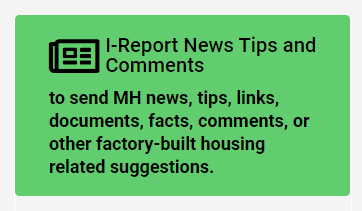 That's a wrap on this installment of "News Through the Lens of Manufactured Homes and Factory-Built Housing" © where "We Provide, You Decide." © (Affordable housing, manufactured homes, stock, investing, data, metrics, reports, fact-checks, analysis, and commentary. Third-party images or content are provided under fair use guidelines for media.) (See Related Reports, further below. Text/image boxes often are hot-linked to other reports that can be access by clicking on them.)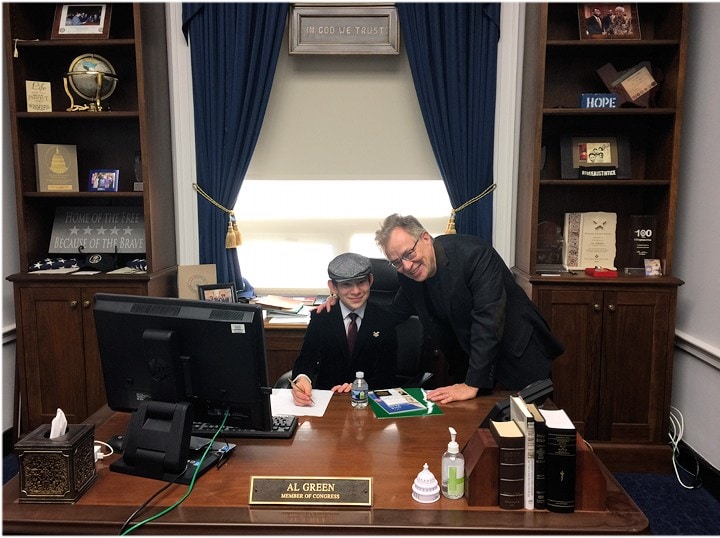 By L.A. "Tony" Kovach – for MHProNews.
Tony earned a journalism scholarship along with numerous awards in history. There have been several awards and honors and also recognition in manufactured housing. For example, he earned the prestigious Lottinville Award in history from the University of Oklahoma, where he studied history and business management. He's a managing member and co-founder of LifeStyle Factory Homes, LLC, the parent company to MHProNews, and MHLivingNews.com. This article reflects the LLC's and/or the writer's position, and may or may not reflect the views of sponsors or supporters.