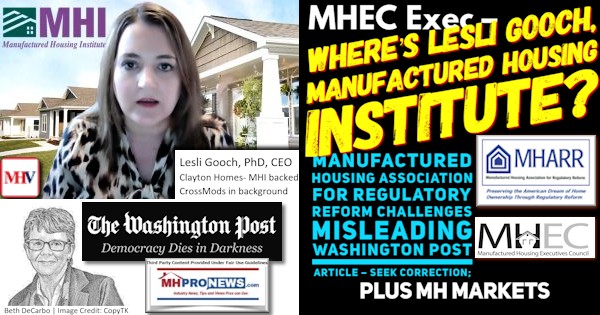 "Why didn't [MHI CEO Leslie] Gooch do a follow up letter [to the Washington Post]? After all, she [Gooch] was the one [Beth] DeCarbo contacted and quoted. Gooch had easy access to one of the largest newspapers in the country for a follow up!  But apparently, Gooch just let the original article with it's mix of facts and misinformation stand." Per that source to MHProNews, there is no indication that the Manufactured Housing Institute (MHI) CEO Lesli Gooch, Ph.D., did any follow up with DeCarbo or the Washington Post on a topic MHProNews first covered in the report linked below. By contrast, the Manufactured Housing Association for Regulatory Reform (MHARR) President and CEO, Mark Weiss, J.D., waded into a topic that is squarely in MHI's post-production arena.
Praise+Problems-Washington Post Exposes HUD Research, Manufactured Housing Institute-Manufactured Homes Could Provide Millions "Resilient" "Good Value" Homes to Americans–Facts, Law, Analysis
Those comments above are the view of a Manufactured Housing Executives Council (MHEC) member. MHEC, as numbers of manufactured housing industry professionals know, is made up primarily of state association executives that are routinely so-called MHI affiliates. Perhaps because MHI monitors MHEC communications, which in fairness, so does the Manufactured Housing Association for Regulatory Reform (MHARR), nevertheless, the bulk of the messages there are from MHI affiliate state executives to other MHI affiliate state executives.  As an added disclosure, while periodic feedback – direct and indirect – from various manufactured housing association state association executives that are MHI members comes to MHProNews, it would be a mistake to think that direct feedback is a daily occurrence. It's not. When it occurs, one should lean in and wonder why.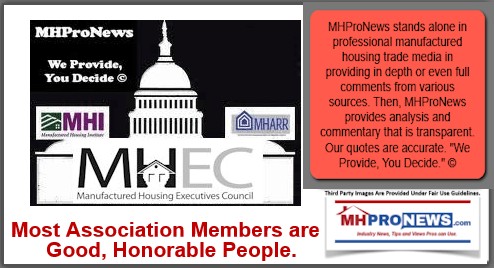 Those insights and disclosures noted, here is the media release from MHARR to MHProNews and others in manufactured housing industry trade media. The following is what drew that comment quoted at the top.  Note that it would be a pleasant surprise if any others in manufactured housing industry trade media publish these statements and documents, because they too are arguably corrupted by their cozy relationship with MHI. Following the press release there will be the actual letter from MHARR to the Washington Post. As an added disclosure, MHProNews contacted the Post in two entirely different fashions, independent of the MHARR effort, one of which is shown below, but the other may become the topic of a separate report and analysis.

FOR IMMEDIATE RELEASE                                                                   Contact: MHARR
(202) 783-4087
Manufactured Housing Association for Regulatory Reform (MHARR) Challenges Misleading Washington Post Article – Seek Correction
Washington, D.C., September 27, 2021 – The Manufactured Housing Association for Regulatory Reform (MHARR), in a September 22, 2021 communication, has admonished the author and publisher of a misleading September 9, 2021 article regarding manufactured housing (see, copies attached), and has called for the publication of a full, accurate and factual correction.
While offering some positive commentary regarding affordable, federally-regulated manufactured housing, the article, entitled "A Factory-Built Home as a Means to Affordable Housing," fails to explain why today's modern, high-quality manufactured homes remain in a more than decade-long production slump, despite an unprecedented demand and unprecedented need for affordable homeownership (within the private sector as well as relevant government programs at all levels). A full and proper understanding of this crucial disconnect, as MHARR's letter explains, requires an explanation and consideration of the two overriding factors within the industry's post-production sector – exclusionary and discriminatory zoning and a lack of fully-competitive and available consumer financing – that have suppressed the manufactured housing market and have not been aggressively and effectively addressed by that sector and its national representation in Washington, D.C.
MHARR's communication thus calls for a follow-up to the September 9, 2021 Washington Post article to fully elucidate these issues and the urgent need for their positive and effective resolution as an essential element in remedying the nation's worsening affordable housing crisis.
The Manufactured Housing Association for Regulatory Reform is a Washington, D.C.-based national trade association representing the views and interests of independent producers of federally-regulated manufactured housing.
— 30 –
The following, per MHARR, is the body of their message to Beth DeCarbo, delivered via FedEx on 9.22.2021. Note that HUD, FHFA, and a Washington Post editor were also addressed, as well as MHEC members.

September 22, 2021
VIA FEDERAL EXPRESS
Ms. Beth DeCarbo
The Washington Post
1301 K Street, N.W.
Washington, D.C. 20071
Re: September 9, 2021 Article: "A Factory-Built Home as a Means to Affordable Housing"
Dear Ms. DeCarbo:
I am writing on behalf of the Manufactured Housing Association for Regulatory Reform (MHARR). MHARR is a Washington, D.C.-based national trade organization representing independent producers of federally-regulated manufactured housing. MHARR was founded in 1985.  It represents manufactured housing producers from all regions of the United States.
While your September 9, 2021 article, "A Factory-Built Home as a Means to Affordable Housing" addresses certain beneficial aspects of inherently-affordable, federally-regulated manufactured housing, it reflects a lack of complete research – or a complete focus – on the current status and evolution of the manufactured housing market, in that it fails to mention, yet alone explain, why far fewer of these high-quality, affordable homes are being produced today, in the face of a nationwide affordable housing crisis. This lack of perspective is unfortunate and a disservice to readers, as MHARR would have been happy to provide you with facts and data showing why manufactured homes are broadly underutilized and why manufactured homeowners are subject to baseless discrimination.
The numbers themselves are stark. Manufactured housing production has fallen dramatically over the past decade-plus, despite the fact that today's modern, affordable, federally-regulated manufactured homes are among the best that the industry has ever produced. The reasons for this sharp decline, if properly explained, frame a policy debate that is important for all Americans.
The outstanding quality and affordability of current-day manufactured homes is an outgrowth of landmark bi-partisan legislation – The Manufactured Housing Improvement Act of 2000 (2000 reform law) – signed into law by President Clinton. This law resulted in the final transformation of manufactured homes from the "trailers" and "mobile" homes of the Post-War Era, into modern, legitimate "housing"  accessible to, and affordable for all Americans including, especially, moderate and lower-income families.
A key provision of this law, however, has not been – and, twenty years later, is not being – enforced by the U.S. Department of Housing and Urban Development, the federal agency responsible for "superintendence" of the manufactured housing industry. That provision, known as "enhanced federal preemption," gives HUD the power to invalidate local zoning mandates that discriminatorily exclude or restrict the placement of manufactured homes. Through four administrations, both Democratic and Republican, however, HUD has refused to fully and properly implement this part of the 2000 reform law in order to ensure the availability of homes that it regulates. As a result, manufactured homes simply cannot be sited in many areas and continue to be subject to systemic discrimination both in private use and in government-sponsored affordable housing programs.
Similarly, consumer financing for manufactured homes continues to be a major problem. As your article notes, only 27% of manufactured home loan applications were approved and financed in 2019. You fail to note, however, that in large measure, this is because the two federal mortgage giants – Fannie Mae and Freddie Mac – do not provide secondary market or securitization support for the vast bulk of manufactured home loans. Congress attempted to remedy such discriminatory treatment of manufactured home purchasers through a statutory directive, the "Duty to Serve Underserved Markets," included in the Housing and Economic Recovery Act of 2008. Fannie Mae and Freddie Mac, however (and their federal regulator, the Federal Housing Finance Agency – FHFA), have done little to nothing over the ensuing decade-plus, to actually increase the availability of purchase-money financing for manufactured homebuyers. This means higher, discriminatory interest rates, less competition, and fewer lenders available for manufactured housing consumers.
The combined effect of these two factors – arising from the continuing failure of two federal agencies to fully implement two good laws as designed by Congress — has been devastating for the industry and consumers, as they have blunted the production, sale, marketing and utilization of manufactured homes for over two decades. Further, by disproportionately impacting and harming smaller industry businesses, these governmental failures have helped to fuel a trend toward production consolidation within the manufactured housing industry which threatens to further increase costs for consumers while limiting consumer choices and options. None of this, however, is addressed by your article.
I would also note that the last part of your article, regarding wind standards, is not balanced and, again, could be deceptive. The relevant facts are: (1) that no home, of any type, will withstand a direct hit by a tornado; (2) after the major revision and strengthening of HUD's manufactured housing wind standards in 1994 and the subsequent adoption of nationwide manufactured housing installation standards, as required by the 2000 reform law, the performance of manufactured homes in high-wind events, including hurricanes, has significantly improved; (3) many alleged studies of manufactured home performance in high-wind events have included homes that pre-date federal regulation, or the 1994 HUD standards upgrade, or both; and (4) in fact, in many instances, newer, post-1994/2000 reform law manufactured homes have performed better in high-wind events than other types of homes. Accordingly, the wind-safety of current federally-regulated manufactured homes is the best that has ever been achieved.
In summary, while there is a great deal that manufactured housing can do to address and remedy the nation's affordable housing crisis, that beneficial potential is not being fully realized today, and will not be fully realized until there are significant policy changes at HUD and FHFA, as well as Fannie Mae and Freddie Mac. To the extent that your September 9, 2021 article omits this key information, it is incomplete, erroneous and arguably misleading. We therefore believe that you have an affirmative responsibility to present this additional information via a follow-up report.  Further, as the national representative of the nation's independent manufactured housing producers, we would be glad to assist you with relevant facts and important information.
Thank you.
Sincerely,
Mark Weiss
President and CEO
Manufactured Housing Association for Regulatory Reform (MHARR)
1331 Pennsylvania Ave N.W., Suite 512
Washington D.C. 20004
Phone: 202/783-4087
Fax: 202/783-4075
Email: MHARR@MHARRPUBLICATIONS.COM
Website: manufacturedhousingassociation.org
cc: Mr. Cameron Barr, Editor
Hon. Marcia Fudge
Hon. Sandra Thompson
Manufactured Housing Industry Members
Manufactured Housing Consumer Organizations
##
Additional Information, more MHProNews Analysis and Commentary in Brief
For context, the Washington Post news report is found at this link here, and the text of their original report is found at this link here.
MHProNews reached out to the Washington Post for comment on the above around 4:30 PM ET on 9.27.2021. Later that evening, a reply was obtained that indicated a follow up response to MHARR would occur.  The next day, this message was sent from the Washington Post to MHProNews.
| | |
| --- | --- |
| from: | Floyd, Kathleen Washington Post |
| to: | "L. A. Tony Kovach" MHProNews |
| date: | Sep 28, 2021, 10:20 AM |
I have passed your email onto Dion Hayes, the editor of the real estate section. I will let you know when I have an update.
Kathleen Floyd
Publicist | The Washington Post
… ##
As of 9:53 AM ET on 9.29.2021 there has been no further replies or follow up from the Washington Post. In fairness, newsrooms tend to be busier than ever due to staff downsizing, etc. So, a rapid response is not always easy to obtain. Additionally, from their vantage point, manufactured housing may not be a front burner issue.
Note that in a follow up inquiry to MHARR, that Washington, D.C.-based trade group advised MHProNews that the Washington Post's editor Barr, HUD Secretary Marcia Fudge, and acting FHFA Director Thompson received a copy of their package via FedEx that mirrored what was sent to Beth DeCarbo.
Others in MHEC were provided a copy of the above from MHARR by email as well as by U.S. Mail.
It is obvious that MHARR, and at least one MHEC member, are disturbed by the opportunity thus far apparently wasted by Lesli Gooch, Ph.D., CEO of "MHI 2.0"
There are those who think that Gooch is facing trouble. But conventional wisdom is that she is protected in her role so long as the MHI executive committee insiders feel that she is carrying their water as desired.
https://www.manufacturedhomepronews.com/the-lie-insiders-at-fhfa-blow-manufactured-housing-institute-mhi-cover-another-mhi-deception-and-misdirection-revealed-never-surrender/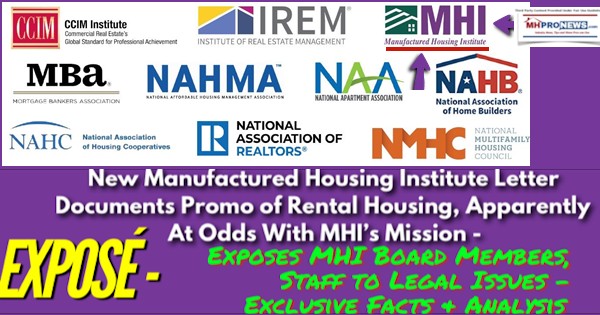 What is increasingly clear is that MHI is willing to posture and prance, but they are unwilling to do what they claim in writing. Namely, that they represent the interests of "all segments" of manufactured housing. In the face of a growing body of evidence that includes insights from the Securities and Exchange Commission, MHI claim to work for the interest of all is a clearly an absurd claim.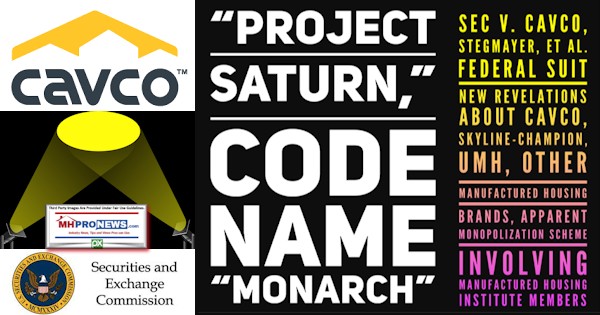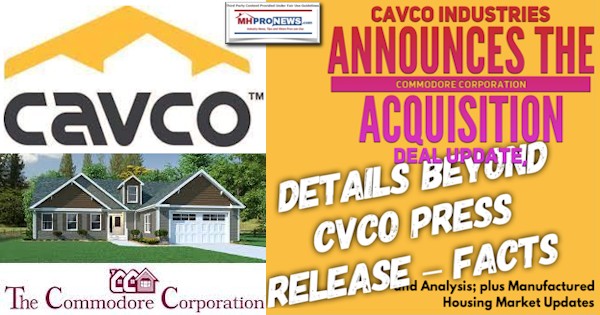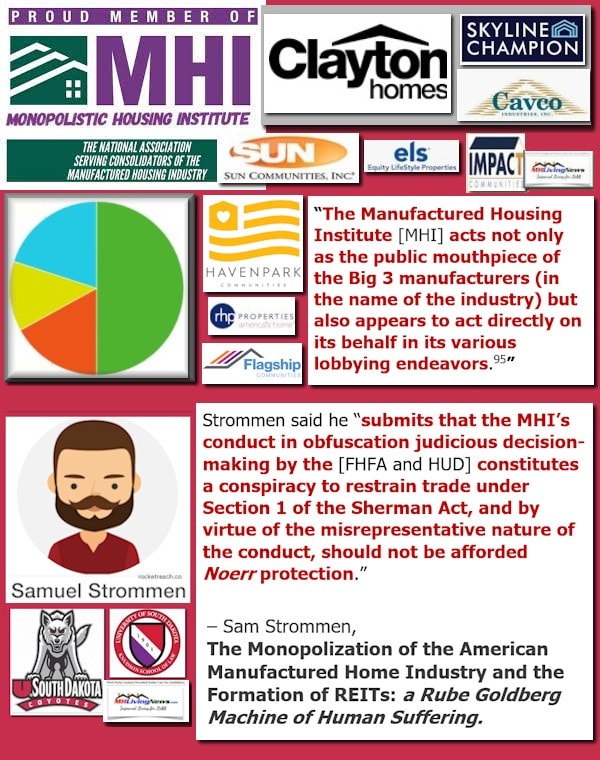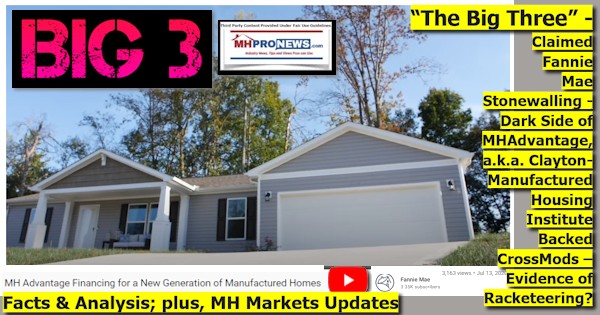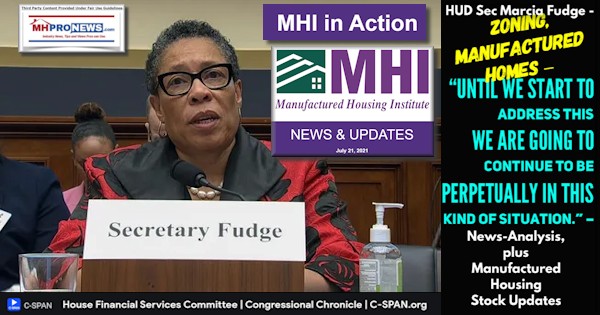 While it is not MHARR's core mission, their letter to the Washington Post, and then advising the industry about it serves several possible benefits. For example, in the context of this Washington Post-Beth DeCarbo controversy, MHI could – if they deemed it necessary – take out a full page ad in a Washington, D.C. newspaper. MHI could state their positions publicly, not just in emails that are seen only by industry members they hope to keep in line and in their fold.
MHARR and that MHEC executive have therefor raised valuable points that merit manufactured housing independents realization that MHI is apparently not on their side. The Strommen report and the Cavco report linked here makes that clear.  Note that MHI leaders have been asked for feedback on these issues. So far, silence.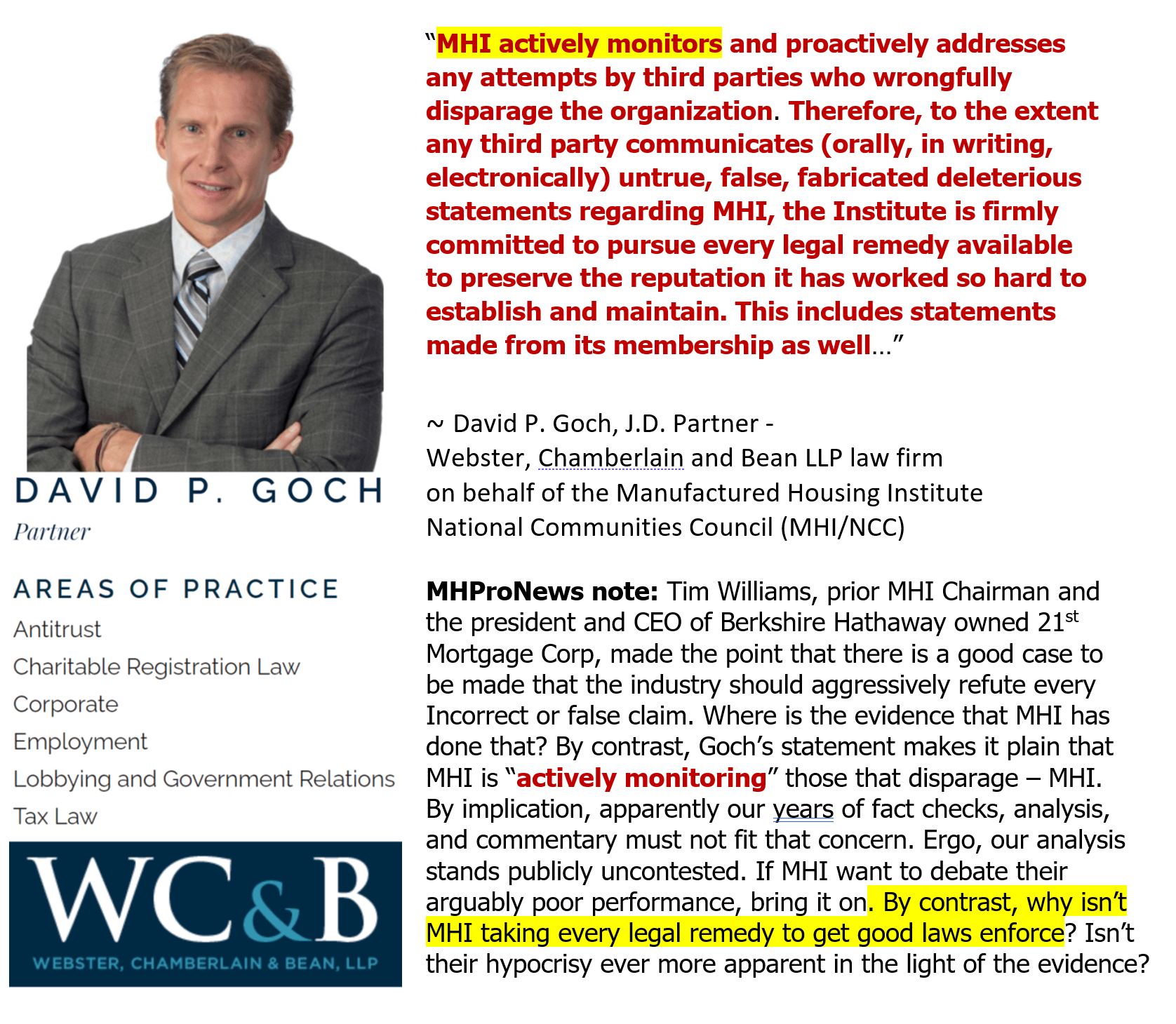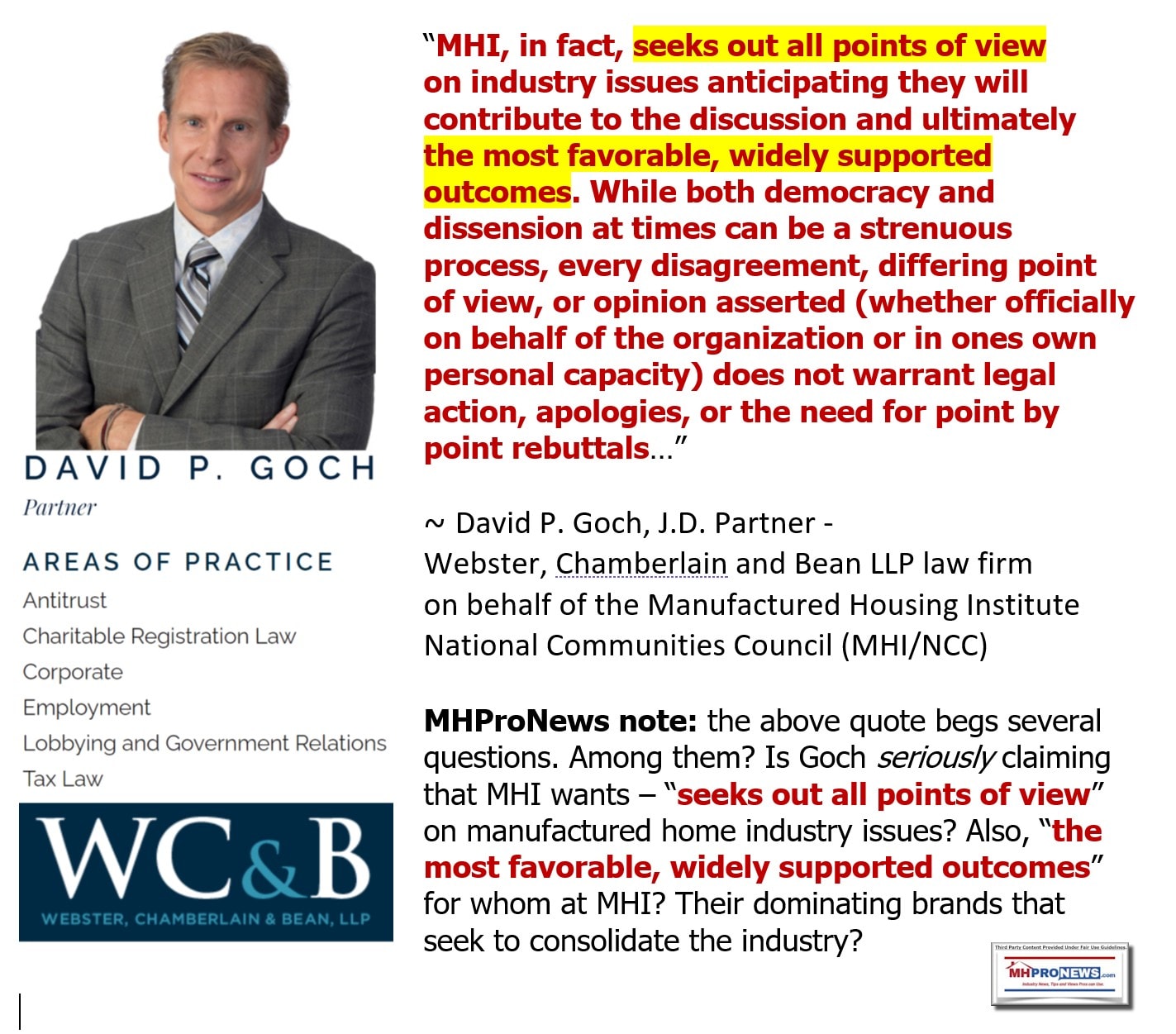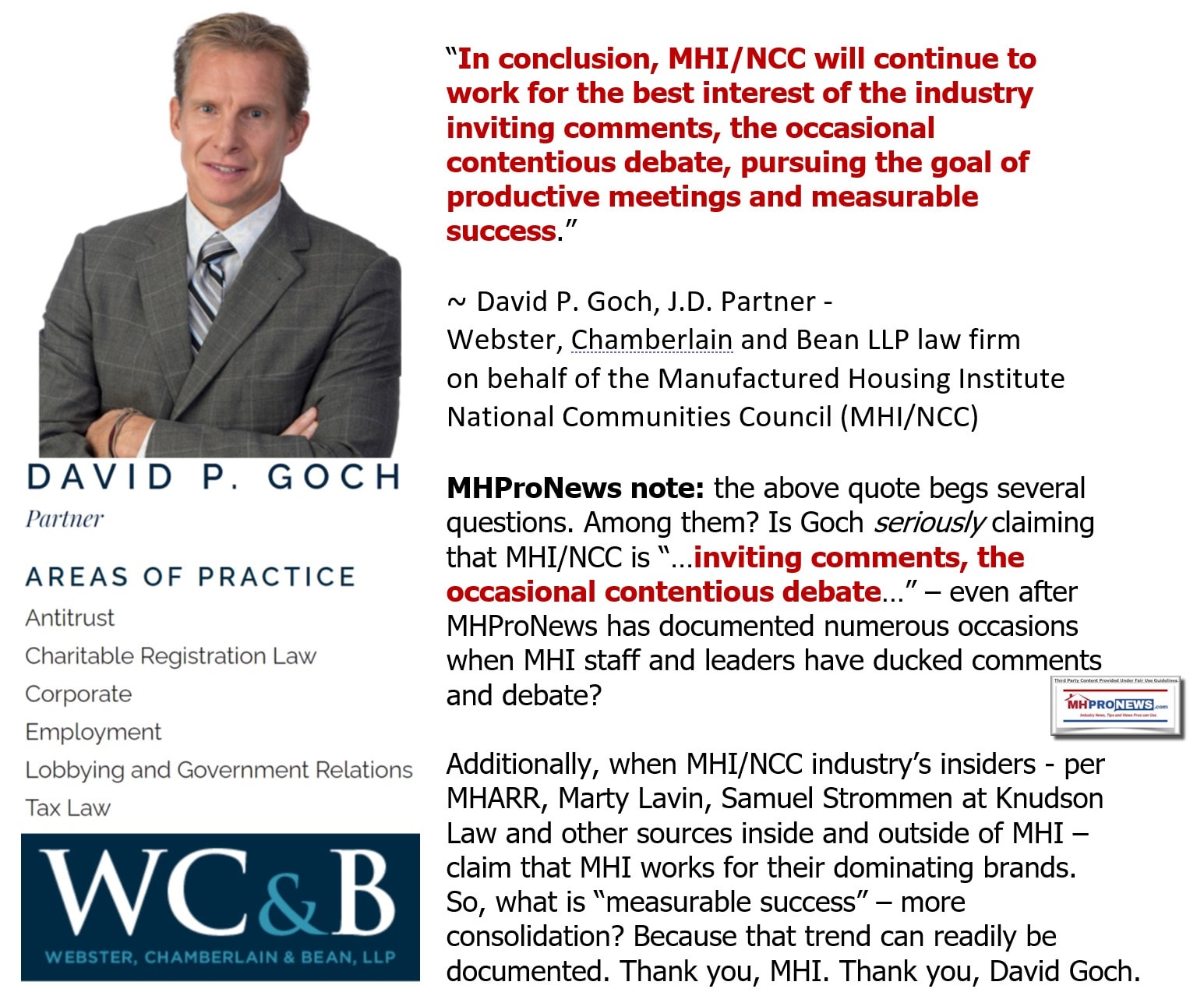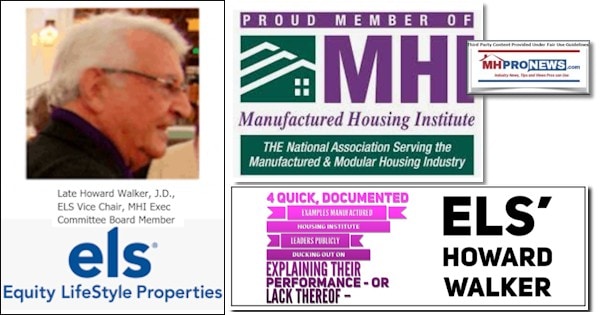 The SEC suit is reason for hope for those who realize that corruption has subverted manufactured housing from outside and within. Who says? Serious, third-party researchers, such as those shown below. See the related reports linked herein for more examples and information. Stay tuned, because potential legal risks to specific industry professionals are arguably growing.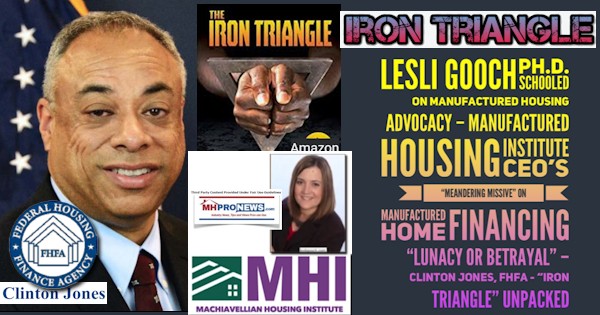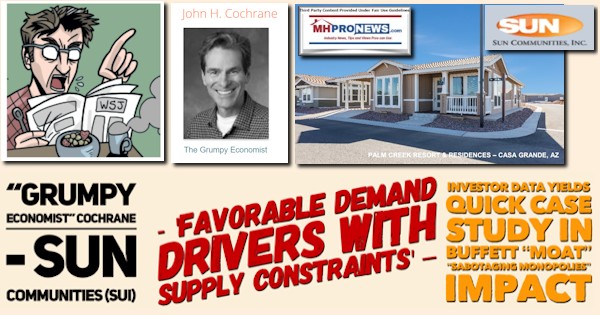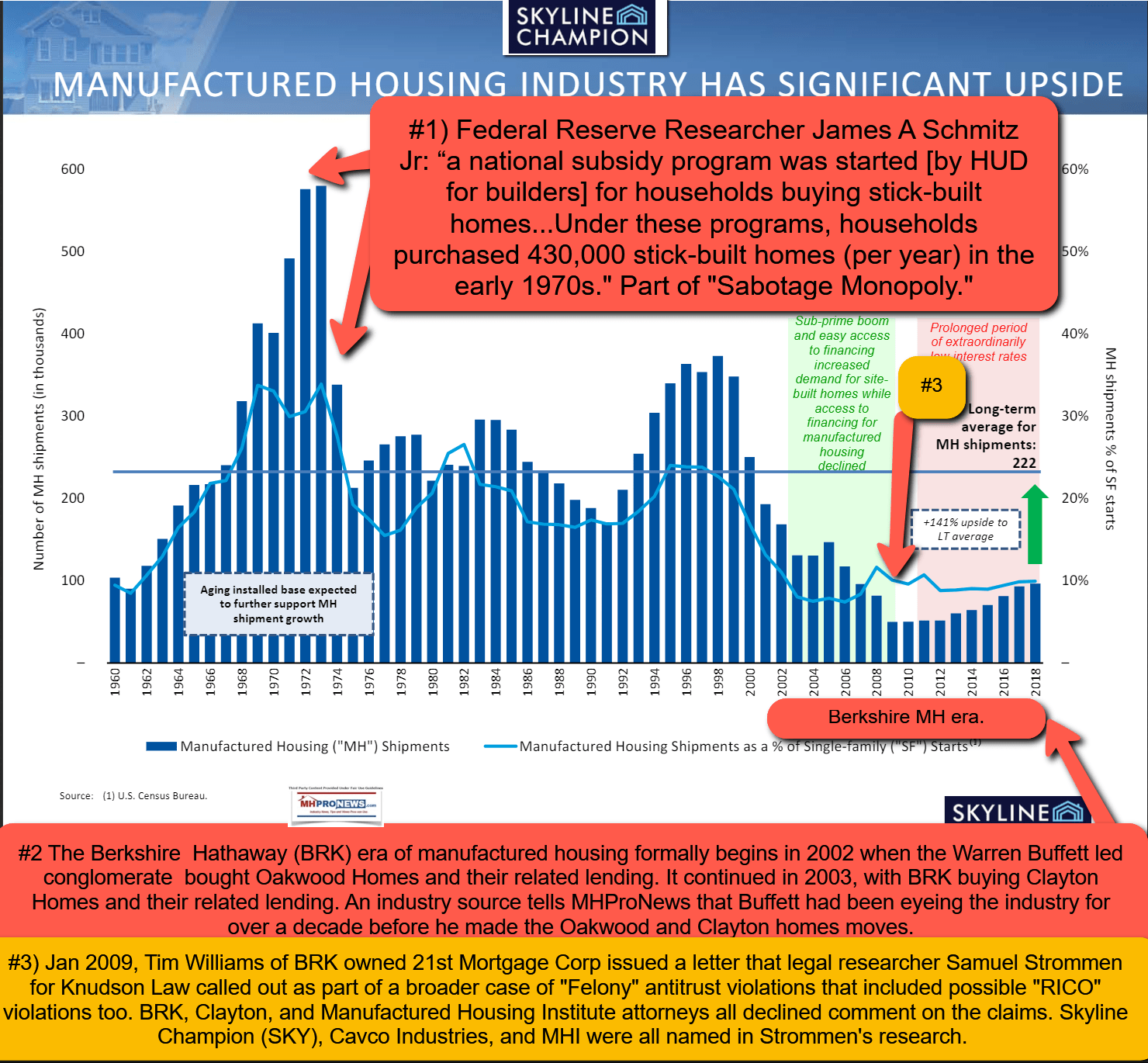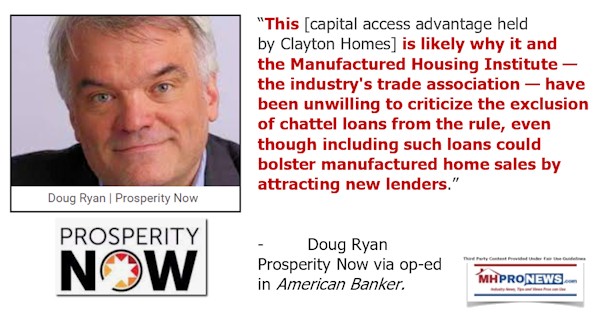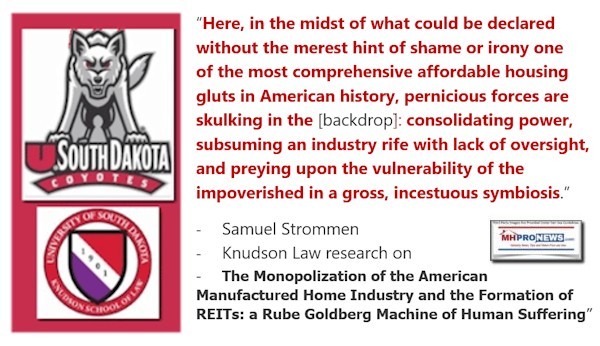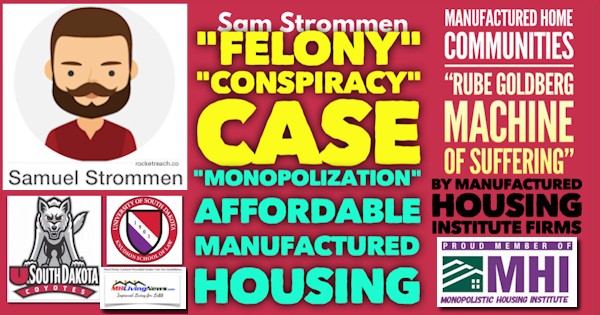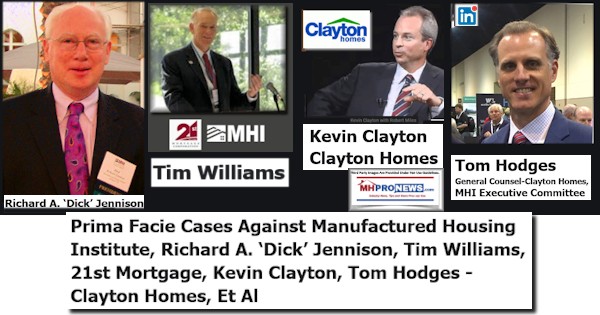 ##
Next up is our business daily recap of yesterday evening's market report, related left-right headlines, and manufactured housing connected equities.
The Business Daily Manufactured Home Industry Connected Stock Market Updates.  Plus, Market Moving Left (CNN) – Right (Newsmax) Headlines Snapshot. While the layout of this daily business report has been evolving over time, several elements of the basic concepts used previously are still the same. For instance. The headlines that follow below can be reviewed at a glance to save time while providing insights across the left-right media divide. Additionally, those headlines often provide clues as to possible 'market-moving' news items.
Market Indicator Closing Summaries – Yahoo Finance Closing Tickers on MHProNews…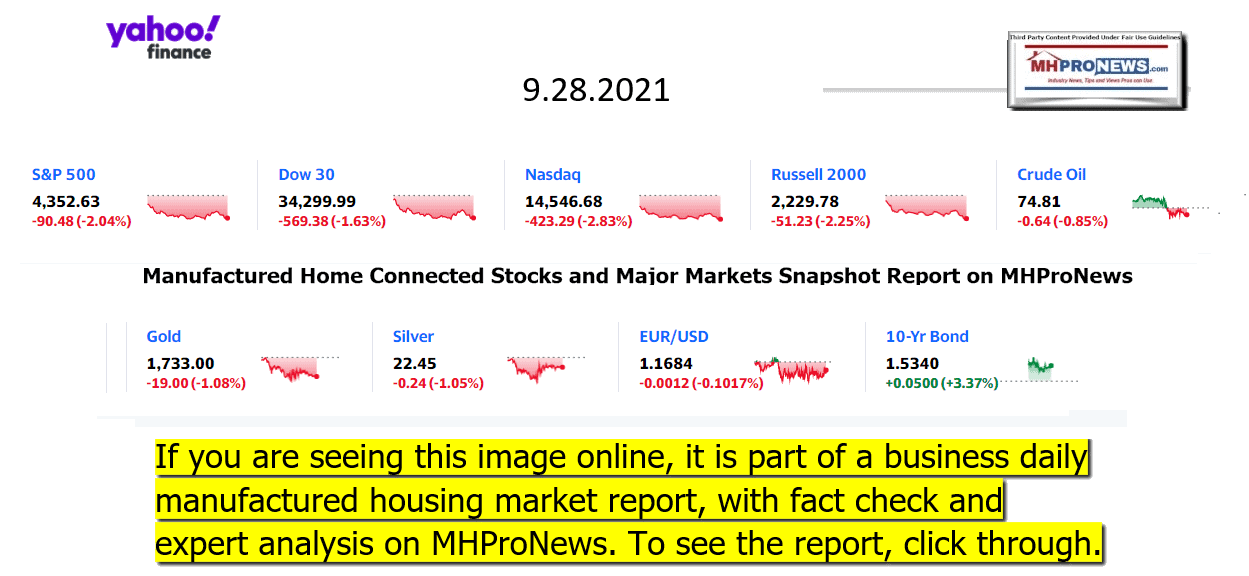 Headlines from left-of-center CNN Business – evening of 9.28.2021
Tough winter ahead
A flare burns natural gas at an oil well Aug. 26, 2021, in Watford City, N.D., part of McKenzie County, the fastest-growing county in the U.S. That's according to new figures from the Census Bureau.
Home heating sticker shock: The cost of natural gas is up 180%
Dow drops as much as 600 points as inflation fears rattle investors
US government will run out of money by October 18, Treasury secretary says
Elizabeth Warren will oppose Fed Chair Powell's renomination, calls him a 'dangerous man'
Boris Johnson's Brexit choices are making Britain's fuel and food shortages worse
The energy crunch is roiling markets
LIVE UPDATES 'A really stressful situation': The people stranded by Britain's fuel crisis
China's growing power crunch threatens more global supply chain chaos
Here comes $90 oil
Family trapped in elevator during China power cuts
Rivian is no Tesla. That's exactly what these buyers want
Opinion: Inflation isn't over yet. Here's when we should see lower prices
Internet goes dark for millions in Indian state's bid to stop exam cheats
RISK TAKERS She broke baseball's glass ceiling. Now she has to fix one of the league's worst teams
Halo View and app
Here's everything Amazon announced at its big product event
A worker sands a Karma GS-6 electric vehicle on the production line inside the Karma Automotive LLC plant in Moreno Valley, California, U.S., on Friday, Aug. 13, 2021. Growth in U.S. manufacturing slowed for a second straight month in July amid ongoing supply-chain problems, reported the Associated Press.
Automakers' problems are much worse than we thought
A Tesla car sits parked at a Tesla Supercharger on September 23, 2020 in Petaluma, California.
Tesla's 'full self-driving' could be days away. Here's what you need to know.
Headlines from right-of-center Newsmax – evening of 9.28.2021
Hice to Newsmax: Biden Must Resign After Generals' Revelations
Chairman of the Joint Chiefs of Staff Gen. Mark Milley listens to a senator's question during a Senate Armed Services Committee hearing on the conclusion of military operations in Afghanistan on Tuesday.
Hice to Newsmax: Biden Must Resign After Generals' Revelations
Maybe President Joe Biden doesn't recall that his military advisers told him he should leave 2,500 American troops in Afghanistan. Or maybe he's lying about it. But in either case, he should resign from the White House, Rep. Jody Hice said on Newsmax on Tuesday. [Full Story]
Related Stories
Milley Contradicts Biden, Says He Advised Keeping 2,500 Troops In Afghanistan
Milley Staunchly Defends Calls With China
Blackburn to Newsmax: Americans Must Know About Afghan Strategy Changes
Ric Grenell to Newsmax: Milley, Austin Must Answer About Closing Bagram
Newsmax TV
Waltz: Milley, McKenzie Exposed Biden Lies | video
Mike Turner: Milley 'Incredibly Disingenuous' With Testimony | video
Emmer: NRCC Ads Focus on Dems' Tax Push, Promises | video
Austin Scott: Afghanistan Blame Lies With Biden, Blinken | video
Blackburn: Americans Must Know About Afghan Strategy Changes | video
Ben Carson: Turning Backs on Police Raises Chicago Crime | video
Yair Netanyahu: Father's 'Job' Is to Want to Return to Power in Israel | video
Van Drew: Democrats 'Destroying Our Country' | video
More Newsmax TV
Newsfront
Yellen Warns Delay in Raising Debt Limit Will Slow Economy
Treasury Secretary Janet Yellen sounded an urgent call Tuesday for Congress to raise the government's borrowing limit, a day after Senate Republicans blocked consideration of a bill that would have done so.If the debt limit isn't raised by Oct. 18, Yellen warned, "the full…… [Full Story]
Related Stories
Senate Republicans Block Debt-Limit Hike Again
Trudeau: Canada's Decision on Whether to Allow Huawei Coming
Prime Minister Justin Trudeau said Tuesday that Canada will decide [Full Story]
Warren Opposes Renewing Fed's Powell: 'A Dangerous Man'
Elizabeth Warren, D-Mass., spoke out against renominating [Full Story]
North Korea Fires 'Missile', Insists on Right to Weapons Tests
Nuclear-armed North Korea fired a presumed short-range missile into [Full Story]
Anatomy of a Lie: How Democrats Refused to Rein in Fake 'Whip' Story
Salaried Ford Workers Must Disclose Vax Status
Ford Motor Co said on Tuesday its U.S. salaried employees would be [Full Story]
Trump vs. Bush Tension Is About More Than Rep. Liz Cheney
The latest showdown between former Republican Presidents George W. [Full Story] | platinum
John Lennon Cassette Tape Fetches $58,240 at Danish Auction
A cassette tape with a 33-minute audio recording of John Lennon being [Full Story]
Will Smith: Father Hit Mother, Was Physically Abusive
Will Smith is sharing details about his father's physically abusive [Full Story]
Mysterious Havana Syndrome Attacks Increasing in Last 3 Months
A steady increase in mysterious Havana Syndrome attacks on American [Full Story]
Newsmax Launches 'The Rob Carson Show' for National Radio Syndication
Newsmax announced today it is syndicating "The Rob Carson Show" on [Full Story]
Accused Georgia Spa Shooter Pleads Not Guilty to 4 Murder Charges
A Georgia man on Tuesday pleaded not guilty to four counts of murder [Full Story]
Texas Court Orders More Than 220 Migrants Released
Lummis Slams Yellen Over $600 IRS Reporting Requirement
During testimony before the Senate Banking Committee on Tuesday, Sen. [Full Story]
US Police Departments' Low Morale Hurts Recruiting
At a time when the murder rate is rising across the country, police [Full Story]
Florida Sues Biden Admin Over Southern Border Policies
The state of Florida is suing the Biden administration over its [Full Story] | video
GOP Rep. Banks Seeks White House, DOJ Documents in Huawei CFO Case
A Republican lawmaker is calling on the Biden administration to [Full Story]
Poll: Fewer Americans Trust Biden COVID Information
President Joe Biden is sinking in a trust deficit with Americans when [Full Story]
NY Governor Signs Order Aimed at Preventing Shortage of Healthcare Workers
New York Gov. Kathy Hochul has signed an executive order to address [Full Story]
Milley Contradicts Biden, Says He Advised Keeping 2,500 Troops In Afghanistan
Chairman of the Joint Chiefs of Staff Gen. Mark Milley on Tuesday [Full Story]
Rand Paul and Richard Bartlett: Government Needs to Get Out of the Way on COVID Treatments
Let the physicians decide whats best for their own patients. [Full Story]
Prince William, Mike Bloomberg: Can Earth Be Saved?
Britain's Prince William and former New York City Mayor Mike [Full Story]
Trump Blasts Ex-Press Secretary Grisham Ahead of Book Critical of Him
Former President Donald Trump on Tuesday lashed out at ex-White House [Full Story]
Brazil's First Lady Received COVID Vaccine on UN Trip
The wife of Brazil's unvaccinated president received a COVID-19 [Full Story]
Consumer Confidence Slides for Third Consecutive Month
S. consumer confidence declined for the third straight month in [Full Story]
Gallup: 55 Percent of Parents Would Get COVID Vaccine for Children Under 12
Maryland Newspaper Gunman Who Killed 5 Gets More Than 5 Life Sentences
A judge has sentenced a man who killed five people at a newspaper to [Full Story]
Prosecutors Dismissing Cases Due to COVID Backlog
Prosecutors across the country have begun pleading out or dismissing [Full Story]
Milley Staunchly Defends Calls With China
After 5 Years, Obamas to Break Ground on Presidential Center
After five years of legal battles, gentrification concerns, and a [Full Story]
More Newsfront
Finance
Boston Fed President Rosengren Hastens Retirement to Sept. 30
Boston Federal Reserve President Eric Rosengren on Monday announced he will retire on Thursday, Sept. 30, revealing that he had qualified for the kidney transplant list in June of 2020 to treat a long-term condition. [Full Story]
Sotheby's Must Face New York Claims it Helped Rich Collector Dodge Taxes
Wall Street Stumbles on Rising Treasury Yields, Inflation Worries
130 Federal Judges Fail to Recuse Themselves
Senate Republicans Block Debt-Limit Hike Again
More Finance
Health
Hospitals Fear Staffing Shortages as Vaccine Deadlines Loom
Hospitals and nursing homes around the country are bracing for worsening staff shortages as state deadlines arrive for health care workers to get vaccinated against COVID-19.With such ultimatums taking effect this week in states like New York, California, Rhode Island and… [Full Story]
Osteoporosis Drug May Cut Risk for Type 2 Diabetes in Half
Study: Losing Weight is Not About Calories
Weight Loss Surgery More Dangerous for Men Than Women: Study
Study: Fruits, Veggies Tied to Better Mental Well-Being in Kids
Manufactured Housing Industry Investments Connected Equities Closing Tickers
Some of these firms invest in manufactured housing, or are otherwise connected, but may do other forms of investing or business activities too.
NOTE: The chart below includes the Canadian stock, ECN, which purchased Triad Financial Services, a manufactured home industry lender
NOTE: Drew changed its name and trading symbol at the end of 2016 to Lippert (LCII).
NOTE: Deer Valley was largely taken private, say company insiders in a message to MHProNews on 12.15.2020, but there are still some outstanding shares of  the stock from the days when it was a publicly traded firm.  Thus, there is still periodic activity on DVLY.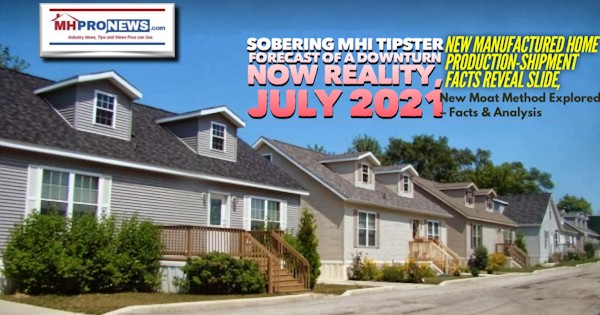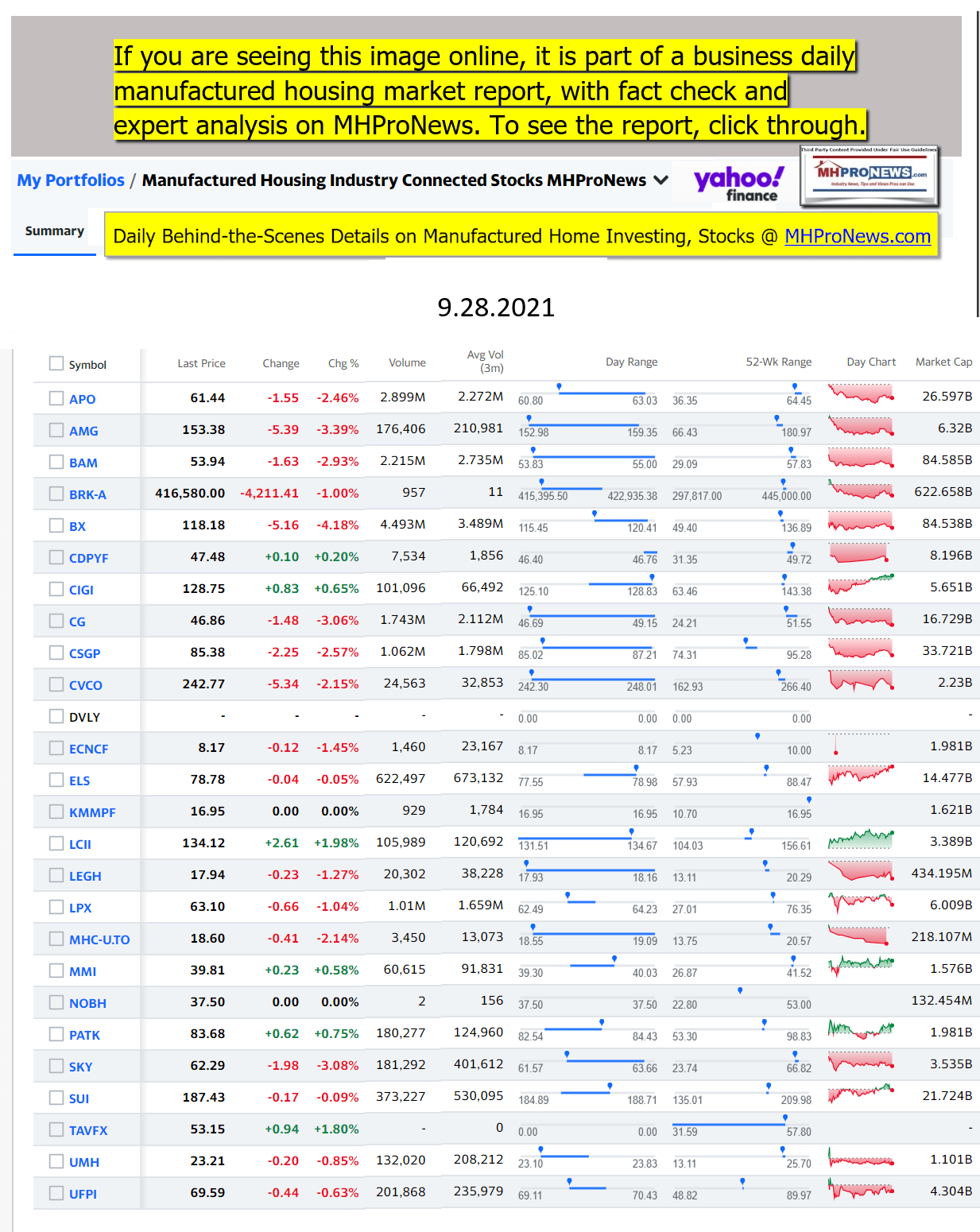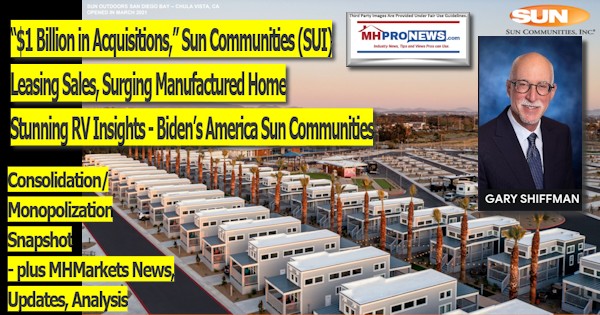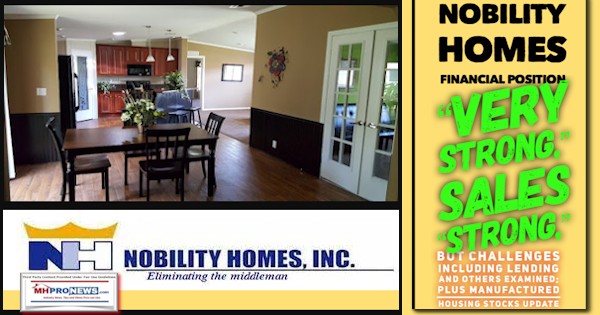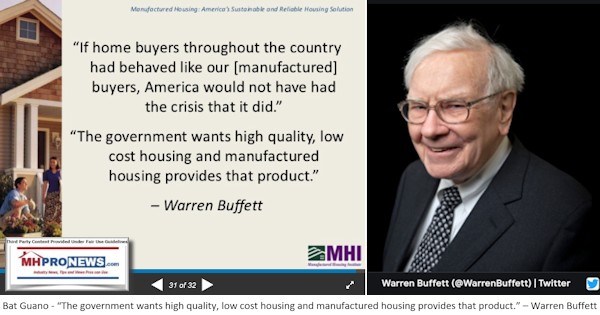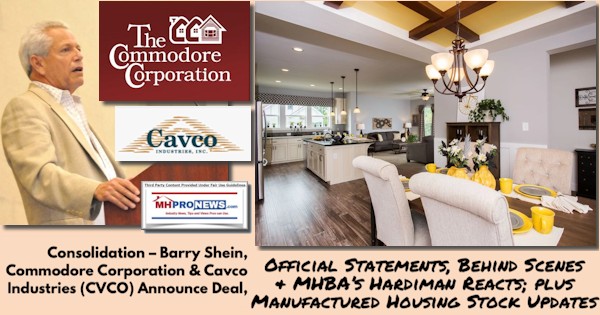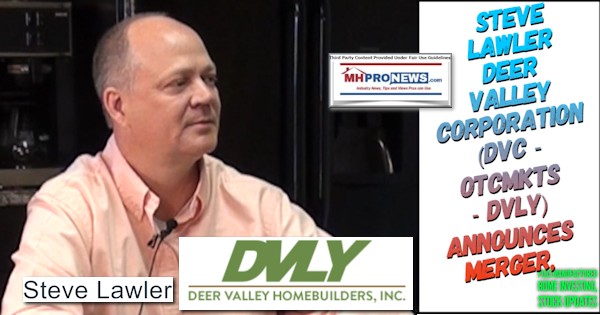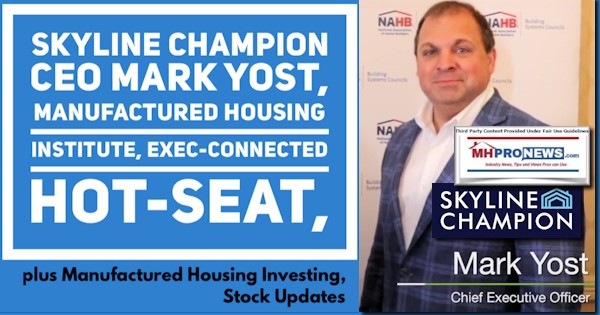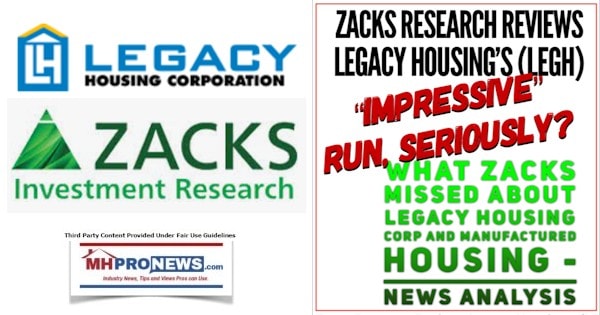 As the Summer of 2021 draws to a close…
Berkshire Hathaway is the parent company to Clayton Homes, 21st Mortgage, Vanderbilt Mortgage and other factory built housing industry suppliers.
· LCI Industries, Patrick, UFPI, and LP each are suppliers to the manufactured housing industry, among others.
· AMG, CG, and TAVFX have investments in manufactured housing related businesses. For insights from third-parties and clients about our publisher, click here.
Enjoy these 'blast from the past' comments.
MHProNews. MHProNews – previously a.k.a. MHMSM.com – has celebrated our 11th year of publishing, and is starting our 12th year of serving the industry as the runaway most-read trade media.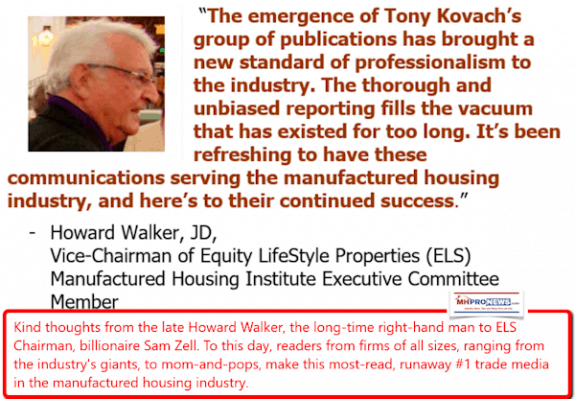 Sample Kudos over the years…
It is now 11+ years and counting…
Learn more about our evolutionary journey as the industry's leading trade media, at the report linked below.
· For expert manufactured housing business development or other professional services, click here.
· To sign up in seconds for our industry leading emailed headline news updates, click here.

Disclosure. MHProNews holds no positions in the stocks in this report.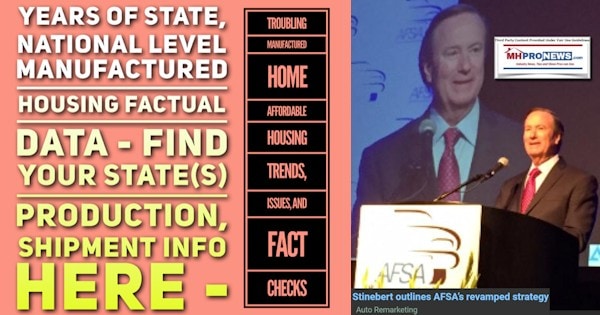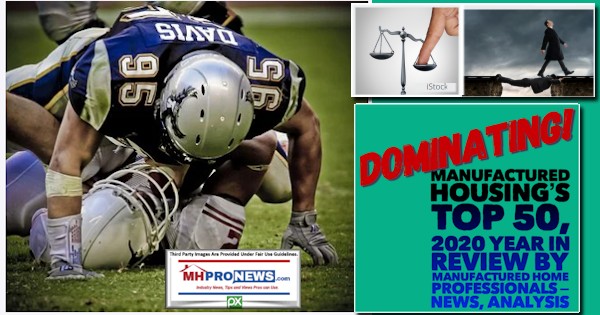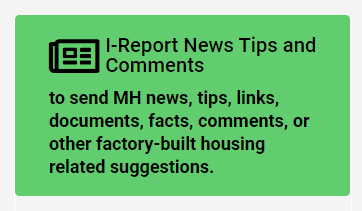 That's a wrap on this installment of "News Through the Lens of Manufactured Homes and Factory-Built Housing" © where "We Provide, You Decide." © (Affordable housing, manufactured homes, stock, investing, data, metrics, reports, fact-checks, analysis, and commentary. Third-party images or content are provided under fair use guidelines for media.) (See Related Reports, further below. Text/image boxes often are hot-linked to other reports that can be access by clicking on them.)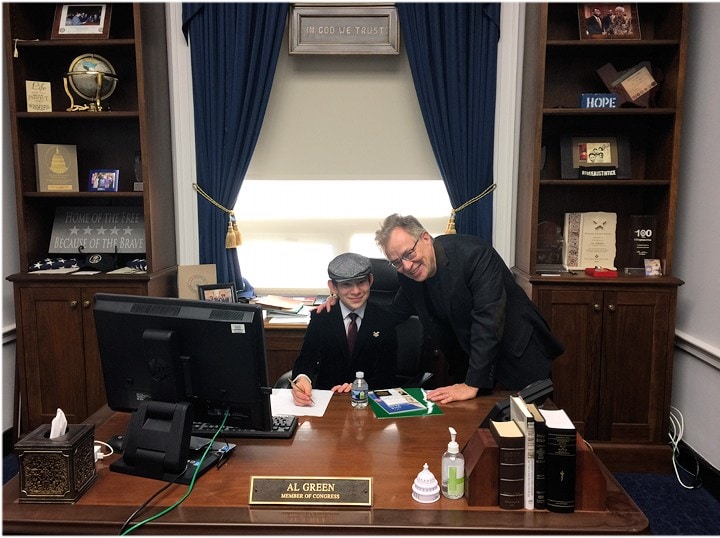 By L.A. "Tony" Kovach – for MHProNews.
Tony earned a journalism scholarship along with numerous awards in history. There have been several awards and honors and also recognition in manufactured housing. For example, he earned the prestigious Lottinville Award in history from the University of Oklahoma, where he studied history and business management. He's a managing member and co-founder of LifeStyle Factory Homes, LLC, the parent company to MHProNews, and MHLivingNews.com. This article reflects the LLC's and/or the writer's position, and may or may not reflect the views of sponsors or supporters.