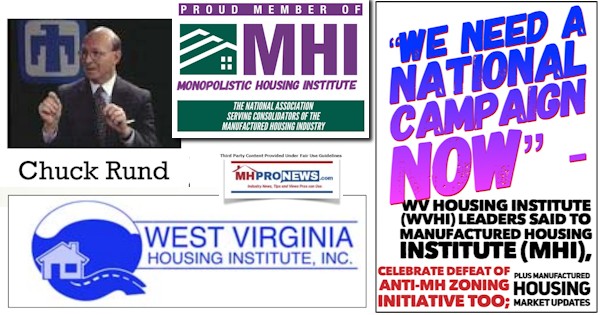 "The manufactured housing industry can overcome its negatives by accentuating its positives to a national audience that is largely ignorant of the factory-built housing industry, the study, by Charlton Research Co., showed," stated the West Virginia Housing Institute (WVHI) newsletter. "The manufactured housing industry can overcome its negatives by accentuating its positives to a national audience that is largely ignorant of the factory-built housing industry, the study, by Charlton Research Co., showed. Charlton Research of Grants Pass, OR, and Germantown, MD, found in a survey it did for MHI that 23 percent of the public "don't know who you are." Another 54 percent surveyed had a positive attitude about manufactured housing. The remaining 23 percent had a negative attitude. When the company presented information about the homes and showed the survey group pictures, the favorable rating climbed to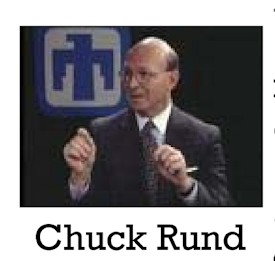 79 percent with 12 percent saying they had a less-favorable attitude. The industry should not address negative stereotypes concerning the industry, Charlton President Chuck Rund, who was director of survey research for the Reagan-Bush campaign in 1984, urged the meeting in St. Louis. "You have to move on." When given additional educational material about the quality of manufactured homes, researchers received comments like, "If I heard all this stuff, I'd be more likely to purchase," Rund said. He urged MHI to move forward with a request for proposals for an image consultant to a fully integrated communications program to tout the industry on radio, the web and on television. The cost for the next phase could run up to $40,000. The National Retailers Council initially discussed recommending that manufacturers add an additional $150 to each floor invoice to fund the campaign, but the amount was stricken before the final vote was taken. The group decided instead to move forward with the request for proposals for the image consultant and await further recommendations on funding." That same 'historic' WVHI document, an MHI affiliate, came years after the Roper Report, that pro-manufactured housing Marty Lavin, Joanne Stevens referenced in 2005-2006. More from that WVHI item continues after the image and link below.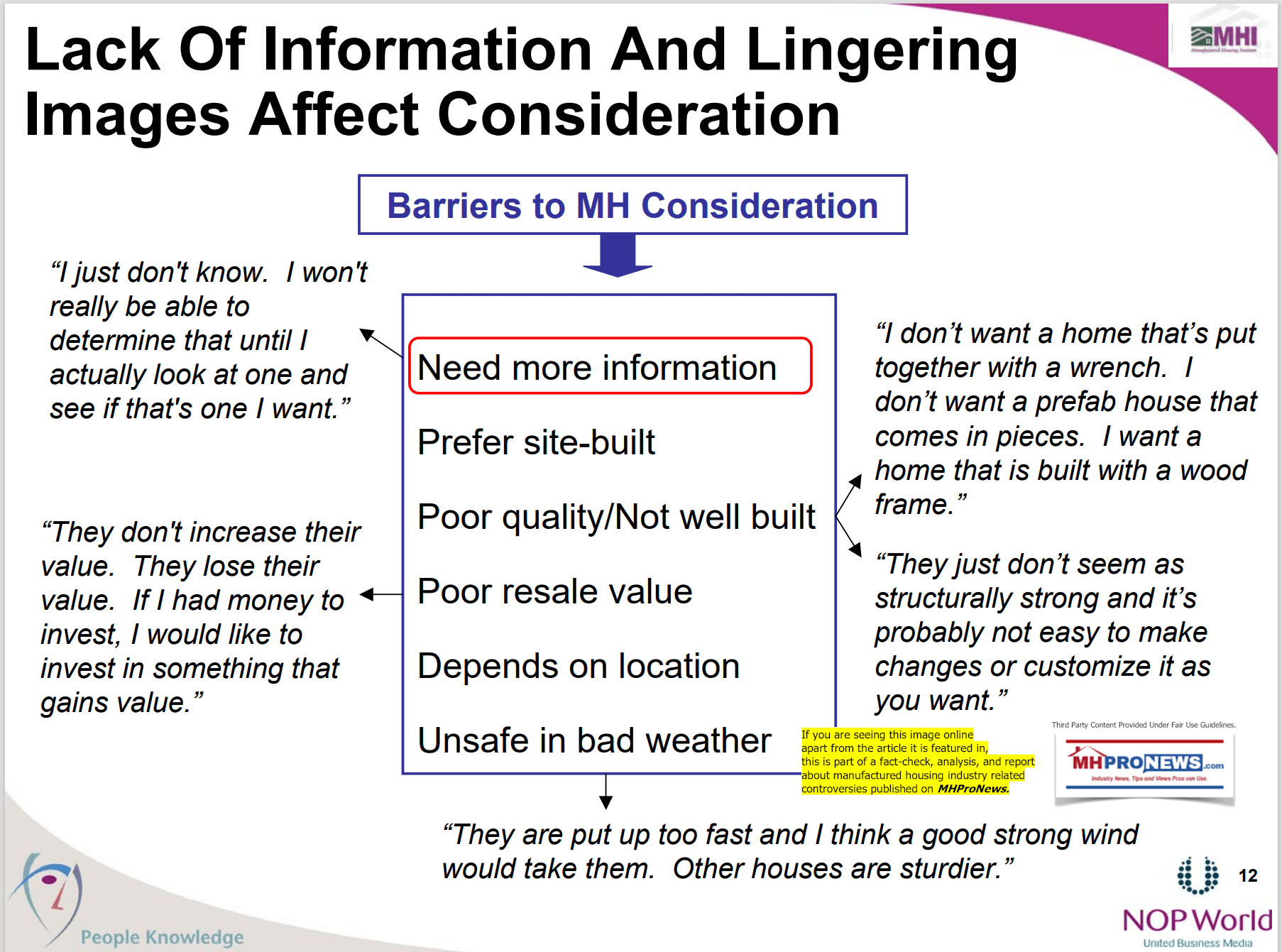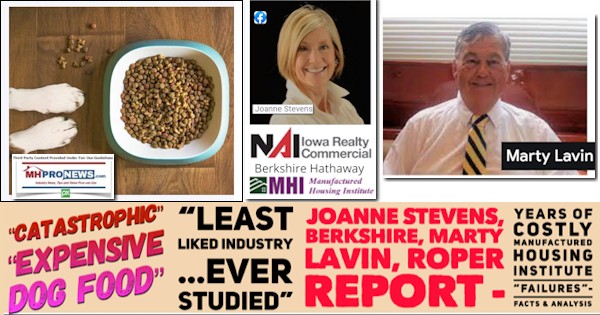 MHProNews obtained this WVHI document as a result of a tip and the courtesy of an MHI member/affiliate member.
"The manufactured housing industry moved closer to a national advertising campaign after being assured by a research company it can sell its product by ignoring negative stereotypes." So said Steve Brown, then co-president of the West Virginia Housing Institute Inc. Agree or disagree with Brown's thinking, it nevertheless spotlights that there has been discussions by MHI and with MHI affiliates for years. This begs serious questions — and serious third-party investigations. More on that further below.
That WVHI newsletter said Brown "urged the National Retailers Council of the Manufactured Housing Institute of Arlington, VA, to endorse the next step toward a nationwide advertising campaign to promote the industry. His recommendation was passed on a unanimous voice vote at MHI's meeting in St. Louis in June. It now goes to the national board of MHI, which meets in September in Atlanta. Brown said ignorance of the quality of manufactured homes has been a detriment and has resulted in the nosedive in sales over the last six year. "We are going down," he warned, in saying a national ad campaign is critical and should be implemented immediately. "I see so many positives," the co-owner of The Home Show of Hurricane said. "Let's get to the positives." – That's per that WVHI document dated on the 32nd anniversary of the first day that HUD Code manufactured housing formally rolled off the assembly lines of hundreds of manufactured home production centers on June 15, 2008.
Before surviving or reminiscing manufactured housing professionals get too mad, consider carefully who to direct that anger and frustration towards.
Once more authentic history of what MHI and their various state affiliates told their industry members time and again that they were moving toward a national industry image campaign.
We now know that an authentic national manufactured housing industry image/education program ala the GoRVing style effort never happened.
It's not the messenger of reminders like this report that is the problem, as MHI surrogates want to allege in their aims to distract from the 3 fingers that are pointing right back at themselves.  There is step-by-step an apparent pattern emerging of long-running head fakes and dropped balls. Thus, whatever wrath that exists should be aimed at those who promised, promised, promised but then failed to deliver.
Isn't it those who periodically made big promises – apparently to get keep getting dues money from trusting retailers, communities, suppliers, installers, transporters, and other independents – aren't those the ones who should feel righteous anger aimed at MHI and their dominating big boy brands?

But let's finish this insightful pitch from the WVHI in that same dated newsletter before proceeding to more new insights. Because what the above and what follows says may be as or more important now that it was then, for reasons that our additional information and analysis will cover.
Per the WVHI in that same issue, the following.
"Win in Berkeley County [WV]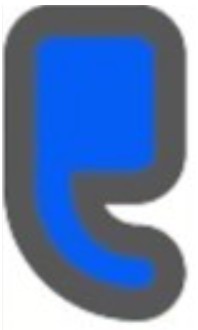 MARTINSBURG — The manufactured housing industry played a significant role in helping defeat a proposed zoning ordinance for Berkeley County in the primary election.
The West Virginia Housing Institute Inc. donated money and support for the antizoning effort. Several retailers in the Berkeley County area also donated and worked to defeat the proposal. The countywide zoning proposal was defeated by a better than 2-to-1 margin. Those against totaled 11,241, while those in support were 5,689.
Voter turnout was 34 percent, which was higher than the 21 percent for the 2004."
First, on the one hand, kudos that WVHI reportedly accomplished that outcome. But that was then. Based on years of negative media, it may be worse now then then, despite promises and logical observations like the one from MHI's former chairman below.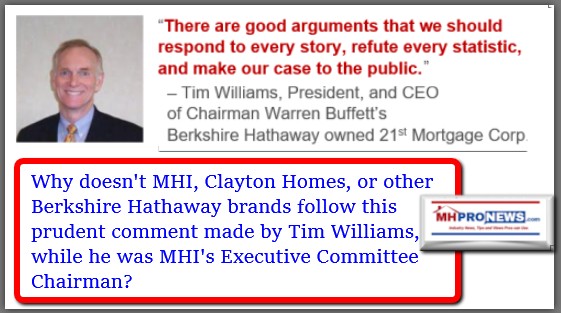 That noted, why was there no mention of federal law? Why is there no mention of the Manufactured Housing Improvement Act of 2000 (MHIA)? Or Why is the MHI's enhanced preemption provision not mentioned, given that MHI, Kevin Clayton, MHARR, and legislators who all passed the law – among others – all agree that is what the federal law means?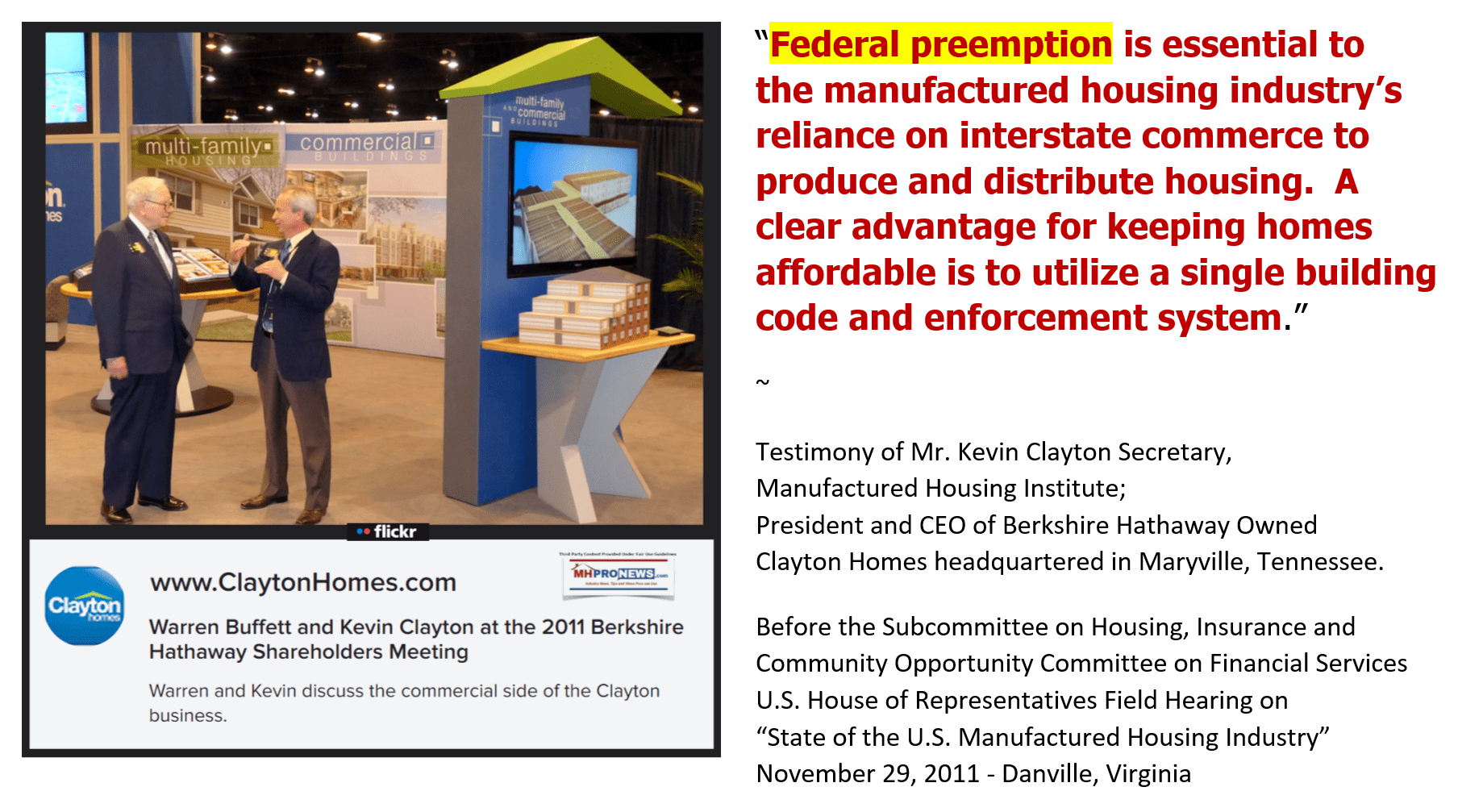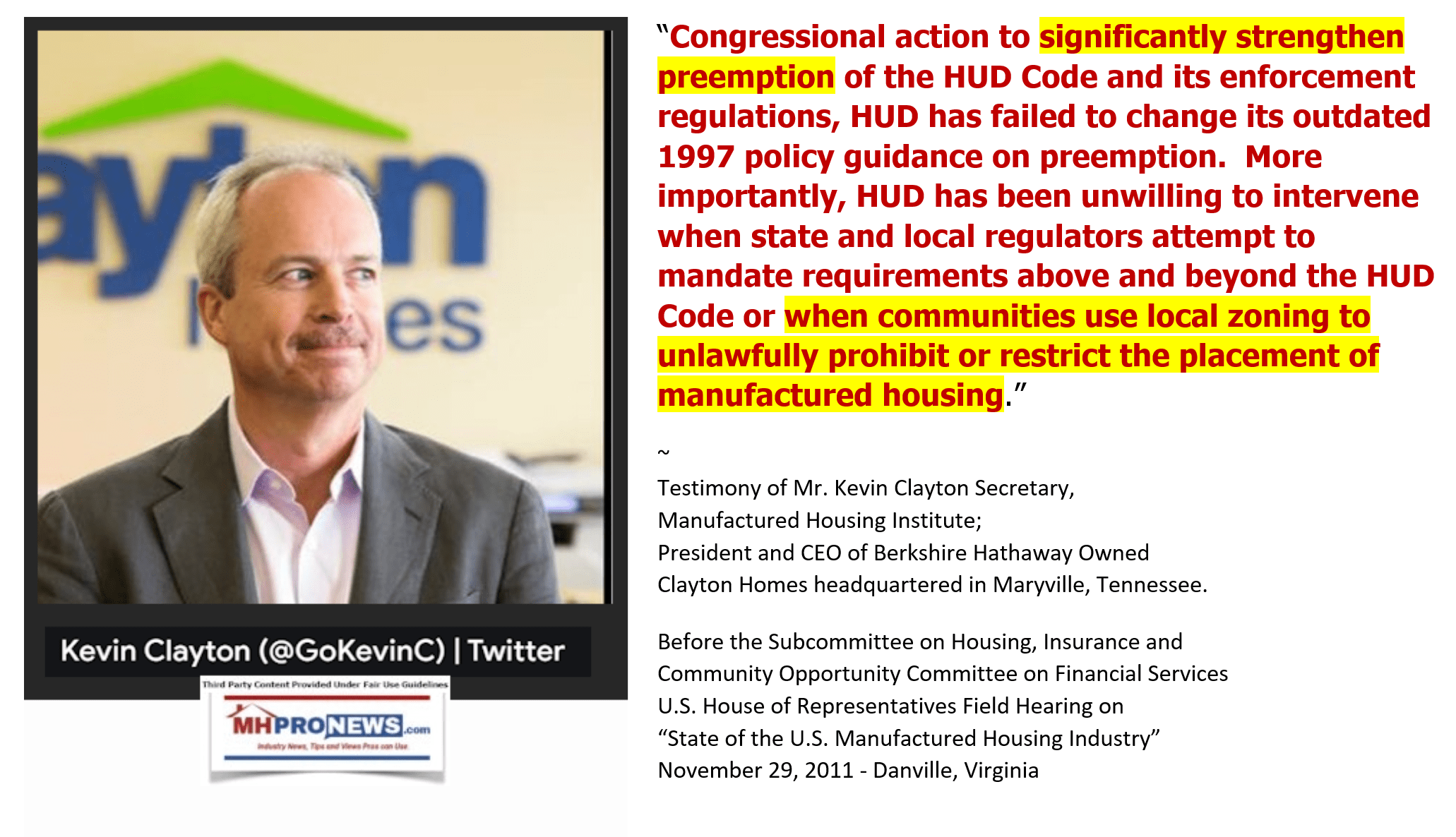 Additional Information, More MHProNews Analysis and Commentary
Public notice: The facts and evidence keeps mounting. More evidence of the apparent hypocrisy and treachery found at the MHI – with the nexus of their arguably black hat corporate brands – is found below, and even tougher is coming (stay tuned). Indeed, with God's help, we pledge to keep pressing these factual, evidence-based issues until more legal investigations and anticipated prosecutions begins to hit those who have arguably subverted manufactured housing from outside and within.
As an example of internal treachery, consider the new report shown below.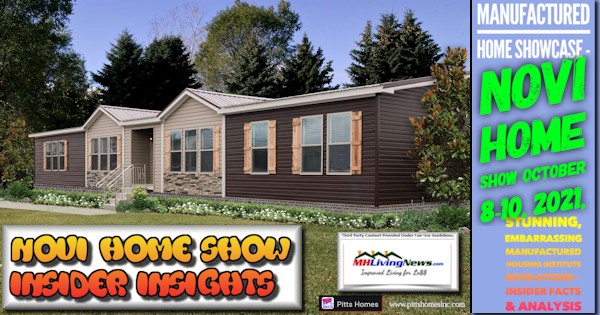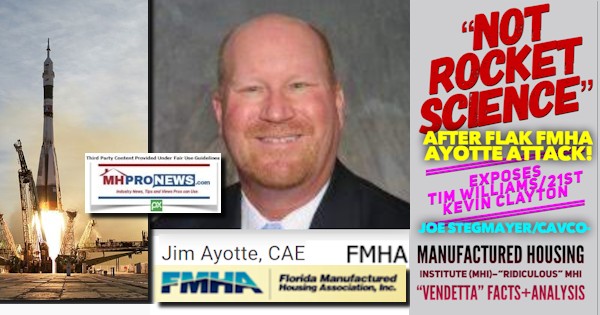 If MHI actually cared about industry growth, it is self-evident that they have known for well over a decade how to accomplish that, because they paid for the research that told them how to do it. But instead, as the evidence herein and found in/from linked reflects, MHI and their dominating brands have dangled the promise of a national campaign, but have never delivered it. That pattern at a minimum is apparent false advertising, but it may be much worse, as Samuel Strommen and others have alleged.
A partial recap of claims involving MHI and their leaders on this topic of a national image and educational campaign looks like this.
2005-2006 the Roper Report dominates discursions for months. Nothing substantive happens beyond talk.
2008, Charlton Research (above) is pitched. Nothing substantive happens, as the industry's downturn continued.
2011, in the video with Kevin Clayton CEO of Berkshire Hathaway owned Clayton Homes, Kevin tells Robert Miles that the industry is 'ready' to do an image and education campaign.  Nothing substantive happens.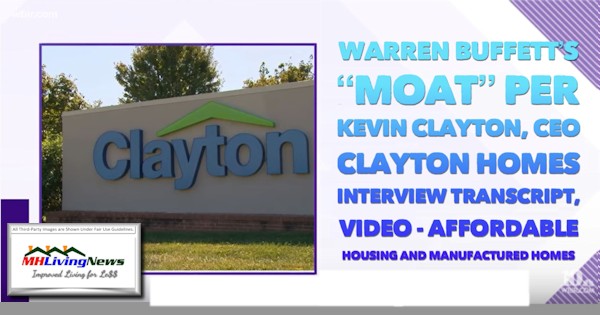 MHEC Exec – Where's Lesli Gooch, Manufactured Housing Institute? Manufactured Housing Association for Regulatory Reform Challenges Misleading Washington Post Article – Seek Correction; plus MH Markets
2017. When MHI finally rolls out what became the controversial and obviously failed CrossMods scheme, and the implementation is announced in late 2018, the industry goes into a 2.5 year downturn. That dip starting after late 2018 launch of their the 'campaign' (such as it was) roll out occurred. Note that the CrossMod campaign drew walkouts when announced at an MHI event. It did not look like what either the Roper Report nor the Charleston Research recommendations. It was arguably absurd, based on what Roper and Charleston said.
This pattern smells of bait and switch and other tactics that could constitute federal and/or state based legal issues with public officials.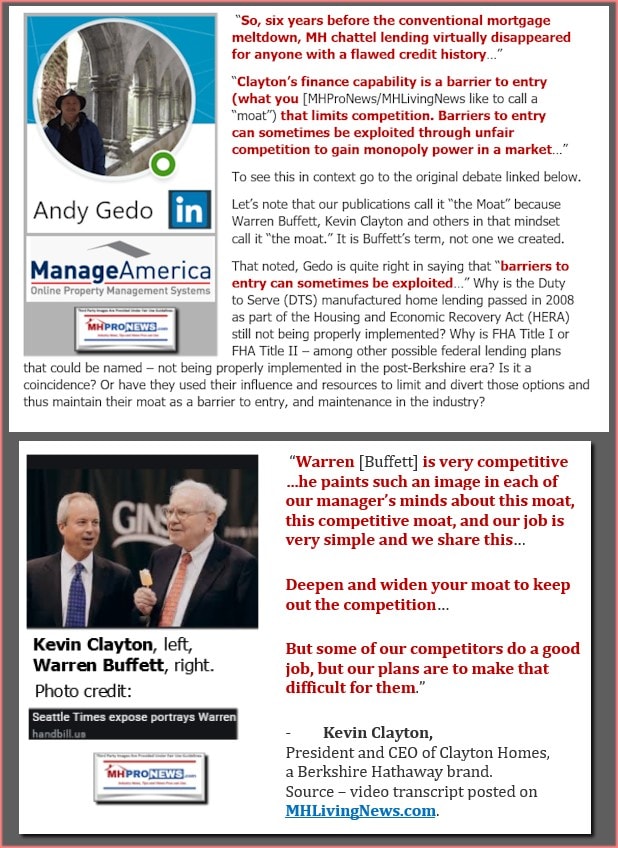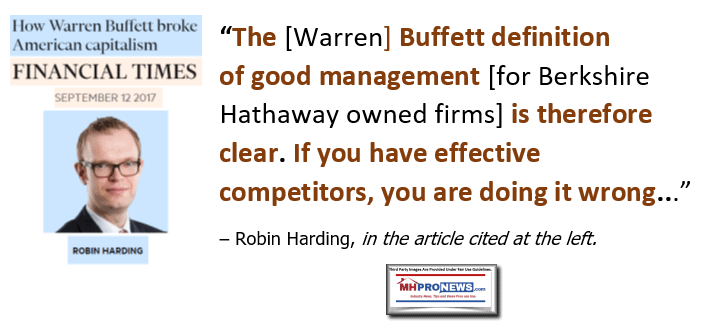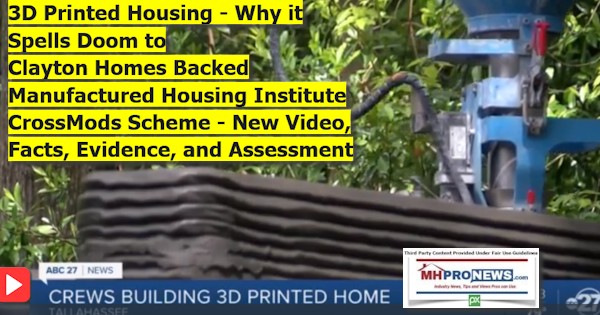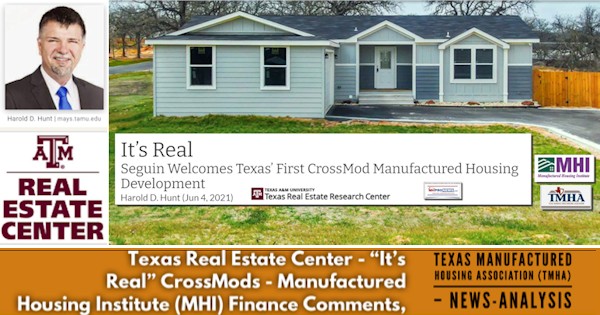 Deception and misdirection have ruled for far too long.  MHProNews expects some new insights and potentially good news on this front that may be revealed as soon as next week. Stay tuned.
UPDATE: MHProNews has some timely replies from the Associated Press that connect to MHI. We hope to get additional insights before publishing on that topic. Another MHProNews exclusive. Note: The market report segment follows the links.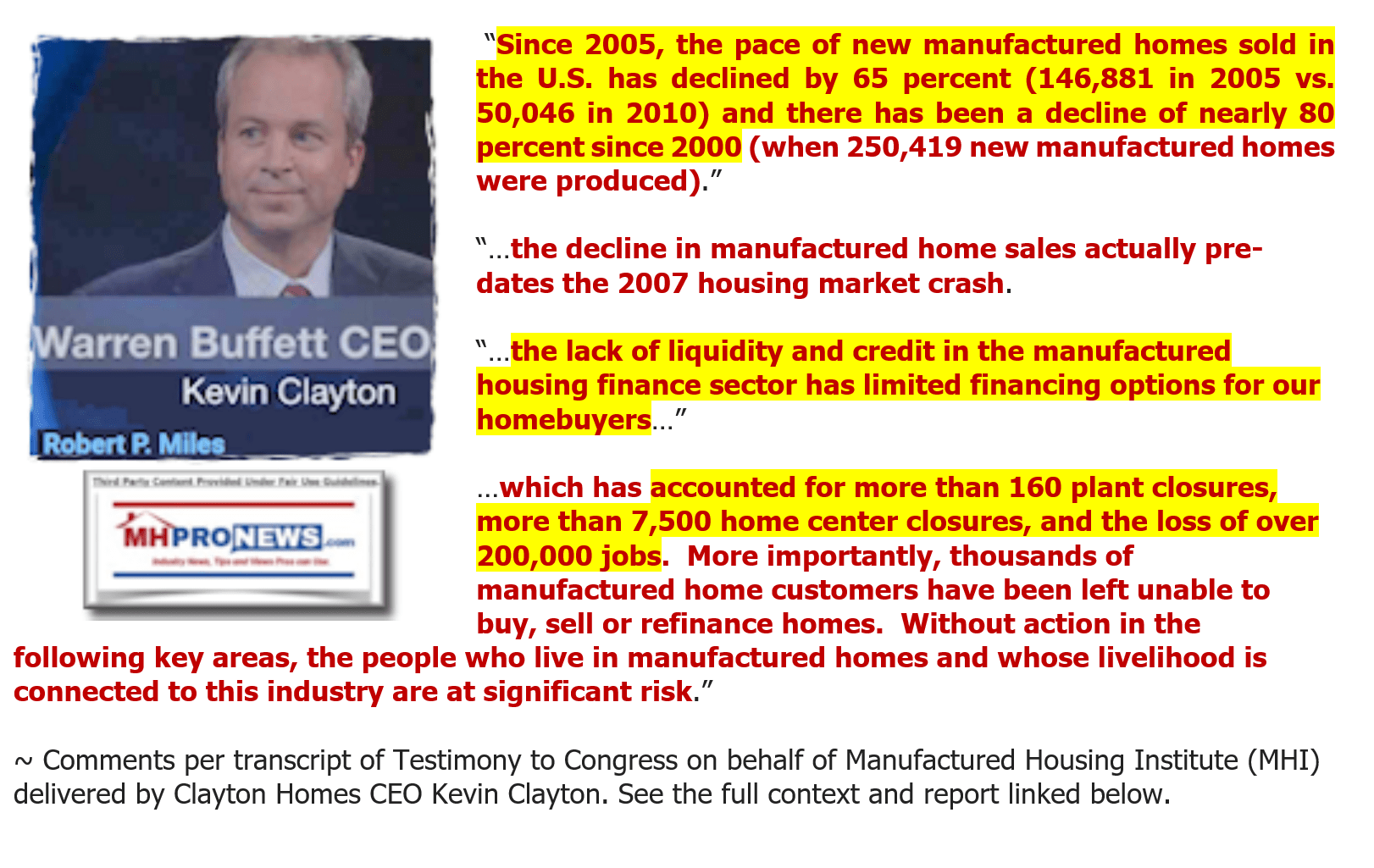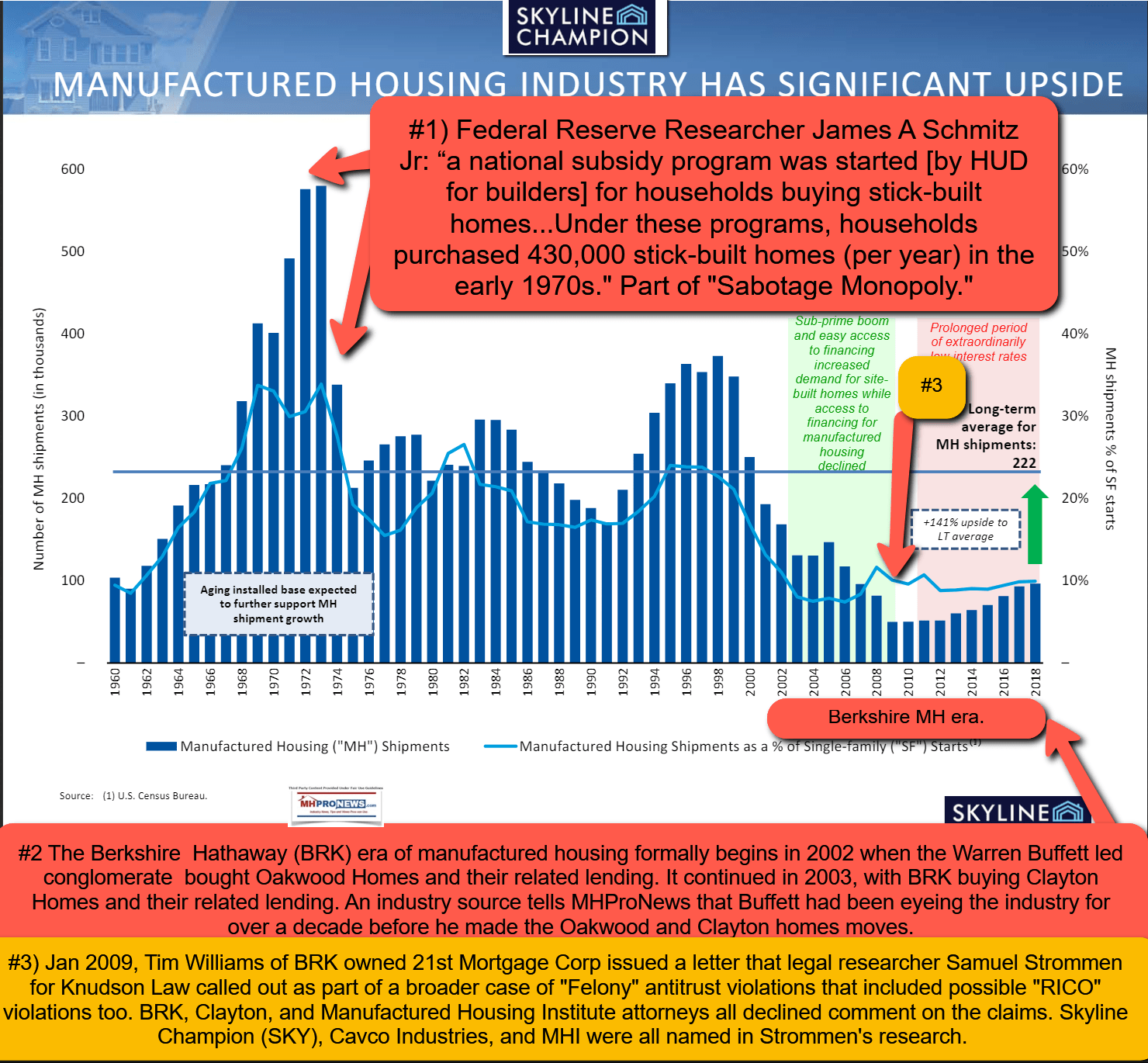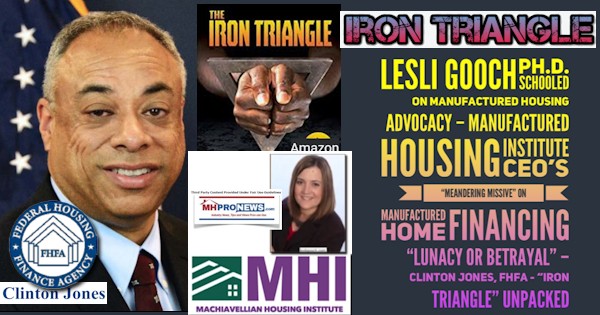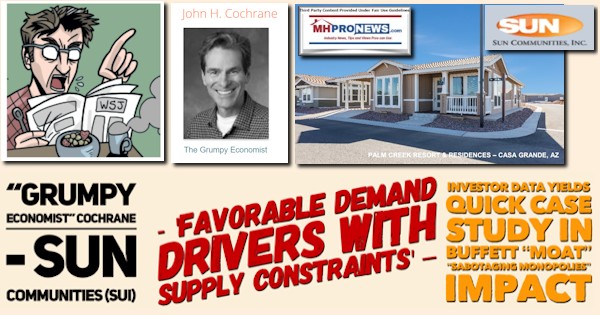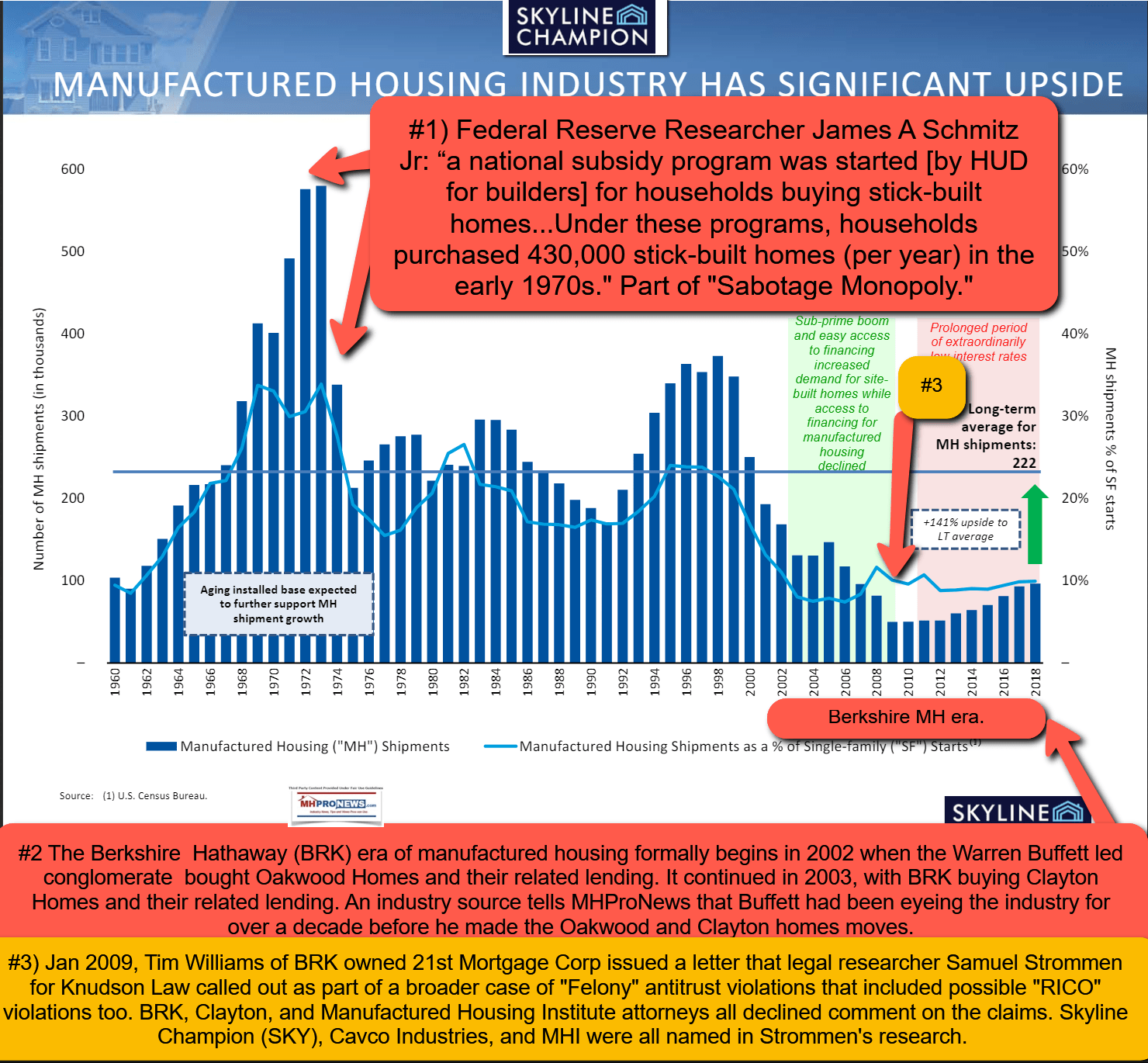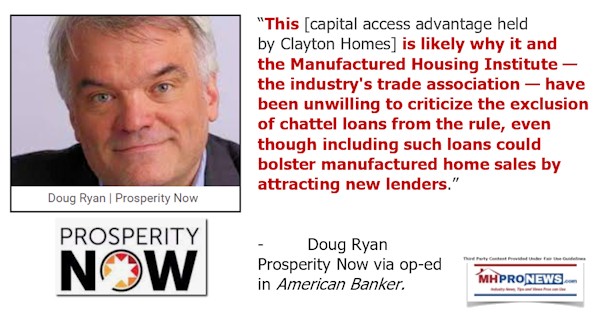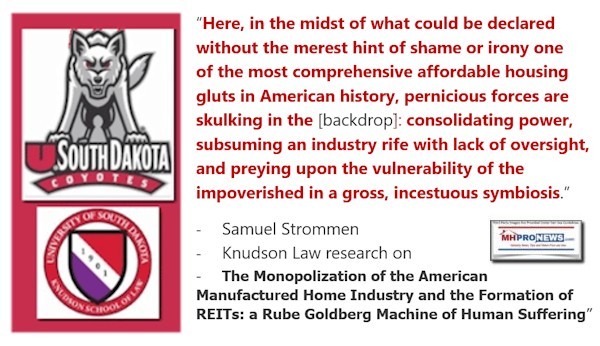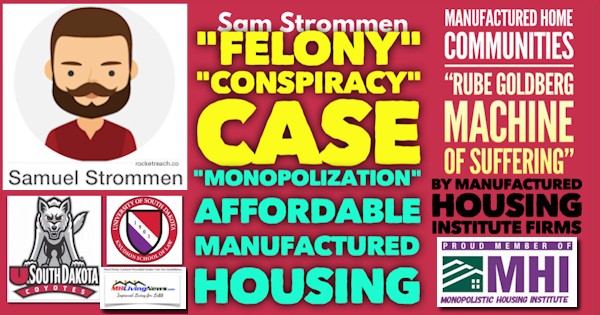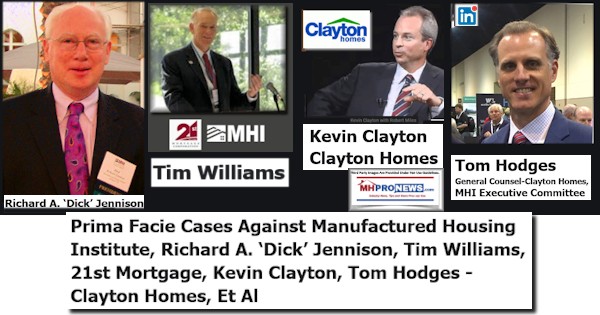 ##
Next up is our business daily recap of yesterday evening's market report, related left-right headlines, and manufactured housing connected equities.
The Business Daily Manufactured Home Industry Connected Stock Market Updates.  Plus, Market Moving Left (CNN) – Right (Newsmax) Headlines Snapshot. While the layout of this daily business report has been evolving over time, several elements of the basic concepts used previously are still the same. For instance. The headlines that follow below can be reviewed at a glance to save time while providing insights across the left-right media divide. Additionally, those headlines often provide clues as to possible 'market-moving' news items.
Market Indicator Closing Summaries – Yahoo Finance Closing Tickers on MHProNews…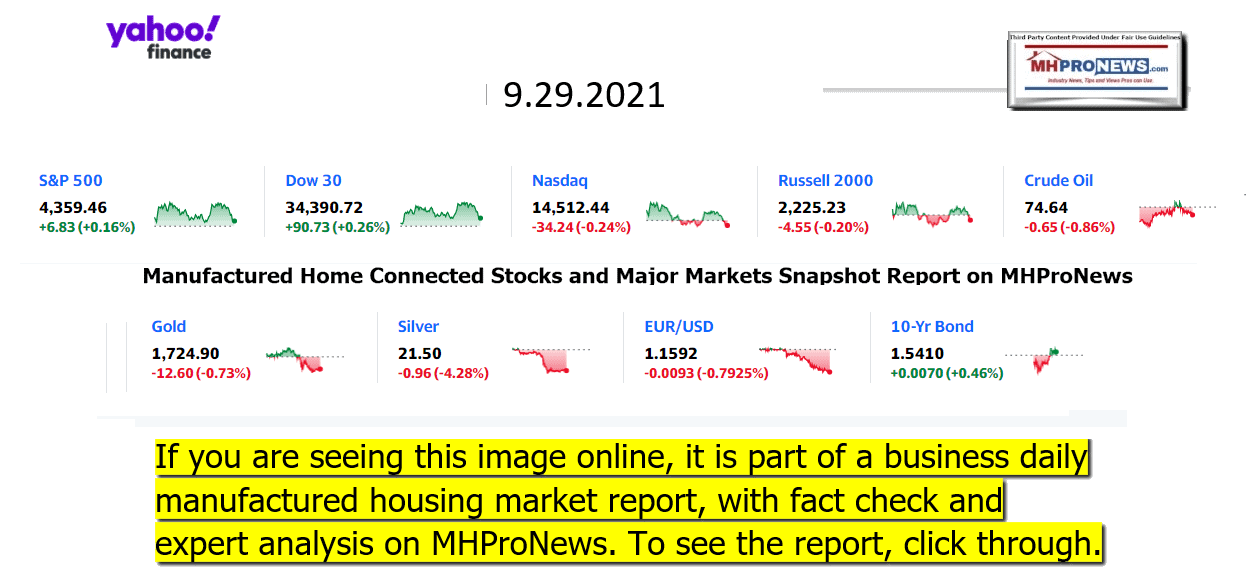 Fed chief's week from hell
Federal Reserve Chairman Jerome Powell testifies during a Senate Banking, Housing and Urban Affairs Committee hearing on the CARES Act, at the Hart Senate Office Building on September 28, 2021 in Washington, DC. The hearing examined the effects and results of the Coronavirus Aid, Relief, and Economic Security Act, also known as the CARES ACT.
It's all going wrong for Jerome Powell: Inflation, the debt ceiling, a trading scandal and more
America's biggest bank has begun to prepare for potential US default
Workers who power global supply chains warn of a 'system collapse'
What's behind the tech stock sell-off? Inflation!
LIVE UPDATES Fed chair: This inflation is transitory, dammit!
Evergrande raises $1.5 billion as another debt payment looms
Home heating sticker shock: The cost of natural gas is up 180%
Everything Amazon announced at its big event — including a $999 robot
Former lab director who helped reporter break Theranos story says he wanted to 'alert the public'
Anti-vaxxers use cult tactics to attract followers on social media
More women are burning out at work, and that's a problem
Google Maps is getting better at mapping wildfires
Love online sports betting? Here's what you need to know
You can score free Starbucks and Dunkin' today. Here's how
Kamala Harris' office frustrated with 'The View' after last week's Covid fiasco, sources say
Cooked bacon on a skillet.
Bacon prices have skyrocketed to record levels, and they might not go down anytime soon
Cans of Sherwin-Williams brand paint are seen in a hardware store in New York on Monday, March 21, 2016.
Paint is the latest product facing supply shortages and higher prices
Here's when you can stream Disney's new Star Wars series
SCOTT GALLOWAY TAKES YOUR QUESTIONS
Scott Galloway (NYU Professor, Author, & Entrepreneur) and Tim Armstrong (Founder & CEO, the dtx company)
The Future is Direct seminar, Advertising Week New York, AMC Lincoln Square, New York, USA – 25 Sep 2019
What should you do with inheritance money? Scott Galloway explains
Will cryptocurrency replace the dollar?
How can investors protect against inflation?
Women in college outnumber men 60-40, and that's bad for the economy
GOING ELECTRIC
Ford's single biggest manufacturing investment ever is for EV factories
Rivian is no Tesla. That's exactly what these buyers want
Evergrande's EV maker is having trouble paying suppliers
This Aston Martin for children might cost more than your real car
Headlines from right-of-center Newsmax – evening of 9.29.2021
Milley: 'Real Possibility' of Al-Qaeda or ISIS Renewal in Afghanistan by Spring
Al-Qaeda in Syria. Such terror groups are reconstituting in Afghanistan on the heels of the U.S. military exit last month.
Newsmax TV
Blackburn: Transcripts Needed of Milley's Calls With Reporters | video
Rand Paul: 'More Outraged' After Milley Testimony | video
Sullivan: Generals' Testimony Exposes Biden's Lies on Afghanistan
Waltz: Biden 'Bet' US Security on Distance Terrorism Fighting | video
Fallon: Biden Lying About Pulling Troops from Afghanistan
Perry: Milley, Austin, McKenzie Should Have Quit Over Orders | video

More Newsmax TV
Newsfront
Poll: Half of US Not Confident COVID Vaccines Suitable for Children
Nearly half the U.S. population is not confident that COVID-19 vaccines are appropriate for children, according to new Trafalgar Group poll results. People were asked: "How confident are you that…… [Full Story]
New York Attorney General James Defends Cuomo Investigation
New York Attorney General Letitia James dismissed criticism from [Full Story]
Global Supply Disruptions Could Still Get Worse, Central Bankers Warn
Supply constraints thwarting global economic growth could still get [Full Story]
Republican Cheney Offers Strong Defense of Milley, Invokes Jan. 6 Capitol Riot
Liz Cheney offered a resounding defense on Wednesday of Gen. [Full Story]
Russia Labels Media Outlet, 2 Rights Groups 'Foreign Agents'
Russian authorities on Wednesday designated a popular independent [Full Story]
Breakthrough Discovery on Alzheimer's Disease Cause Could Lead to New Treatments
Groundbreaking research from Australian scientists has revealed a [Full Story]
John Kerry Has 'Accomplished Very Little as Climate Czar'
Climate czar John Kerry has trotted the globe on a mission to [Full Story] | platinum
GOP Senators Introduce TREAT Act to Counter Regeneron Rationing
Marc Rubio, R-Fla., and six other Republican senators have [Full Story]
Wall Street Money Bullish on Florida Gov. DeSantis for 2024
While small-dollar donors have helped former President Donald Trump [Full Story]
The 10 Most Woke Cities in America
The PC police are pouncing all over the United States, but it's a big [Full Story] | platinum
ABC/Ipsos Poll Shows Confidence in Biden on Key Issues Is Eroding
Confidence in how President Joe Biden is handling key issues [Full Story]
Democrats Scramble to Avert Government Shutdown
Democrats in the U.S. Congress were moving to head off one of several [Full Story]
South Dakota Gov. Noem Calls Southern Border 'War Zone'
Speaking at a Newsmax event Tuesday, South Dakota GOP Gov. Noem [Full Story] | video
Kissimmee: Say Bye to Your Auto Insurance Bill if You Live in These Zip Codes
Auto Savings
Parents of Imprisoned Marine Officer Stuart Scheller Want Milley and Austin to Resign
The parents of Lt. Col Stuart Scheller, a Marine officer who is being [Full Story]
Poll: 65% Against Companies Firing Employees for Refusing COVID Vaccine
Most Americans say people should not lose their jobs for refusing to [Full Story]
Related
Poll: Half of Americans Not Confident Vaccine OK for Kids
US Declares 23 Species Extinct, Including Ivory-Billed Woodpecker
Deaths come knocking a last time for the splendid ivory-billed [Full Story]
Man Dies of Rabies in Illinois' First Human Case Since 1950s
An Illinois man died from rabies after apparently being bitten by a [Full Story]
Noem Applies for Mount Rushmore July 4 Fireworks Permit
South Dakota Gov. Kristi Noem's administration has applied for a [Full Story]
Defense Sec. Austin: Concerned About Afghan Pilots in Tajikistan
Defense Secretary Lloyd Austin expressed concern on Wednesday about [Full Story]
Pope Praises Youth Climate Activists for Challenging Adults
Pope Francis on Wednesday praised young environmental activists for [Full Story]
Pelosi Says House Will Move Forward With Debt Limit Bill
The House of Representatives plans to move forward on Wednesday to [Full Story]
USPS Delivery Time Slowing, Costs Rising for Holidays
S. Postal Service delivery will be getting slower and more [Full Story]
YouTube Blocks All Anti-Vaccine Content
YouTube will block all anti-vaccine content, moving beyond COVID-19 [Full Story]
Ronald Kessler: Biden's 'Over-the-Horizon' Hoax Will Jeopardize US Safety
Without human sources in Afghanistan, the FBI's ability to stop [Full Story]
Nikki Haley: Biden Needs to Explain Afghan Decisions
Former U.N. Ambassador Nikki Haley called on President Joe Biden to [Full Story]
US Bars Flight From Landing With Americans From Kabul: Activists
US Bars Flight From Landing With Americans From Kabul: Activists
The Department of Homeland Security on Tuesday denied U.S. landing [Full Story]
Putin to End COVID Self-Isolation Period With Erdogan Talks: Kremlin
Russian President Vladimir Putin will end his period of [Full Story]
McAuliffe, Youngkin Hold Fiery Debate on Vaccinations, Taxes
Democrat Terry McAuliffe and Republican Glenn Youngkin clashed [Full Story]
Manny Pacquiao Announces Retirement, Will Run for Philippines Presidency
World boxing icon Manny Pacquiao announced his retirement from what [Full Story]
Conservative Koch Network Disavows Critical Race Theory Bans
As conservative political groups mobilize to ban in schools what they [Full Story]
United Airlines Touts 99% Vaccination Rate: 593 Unvaccinated Facing Termination
One of the nation's largest air carriers, United Airlines, said 99% [Full Story]
More Newsfront
Finance
Boston Fed President Rosengren Hastens Retirement to Sept. 30
Boston Federal Reserve President Eric Rosengren on Monday announced he will retire on Thursday, Sept. 30, revealing that he had qualified for the kidney transplant list in June of 2020 to treat a long-term condition. [Full Story]
A Potential Powell Renomination for Fed Faces Some Dissent
SEC Urges Hedge Funds, Endowments to Disclose Votes
US STOCKS-Dow, S&P 500 supported by Defensives after Bruising Selloff
Merck Says its COVID-19 Pill Works Against Variants
More Finance
Health
Breakthrough Discovery on Alzheimer's Disease Cause Could Lead to New Treatments
Groundbreaking research from Australian scientists has revealed a likely cause of Alzheimer's disease, the devastating condition that affects 5.8 million Americans. Using mouse models, the researchers built upon previous knowledge of beta-amyloid protein, already known to… [Full Story]
Blood and Saliva Tests to Detect Colon, Prostate Cancer Show Promise
Low-Dose Aspirin Recommended for Women at Risk for Preeclampsia: Task Force
Manufactured Housing Industry Investments Connected Equities Closing Tickers
Some of these firms invest in manufactured housing, or are otherwise connected, but may do other forms of investing or business activities too.
NOTE: The chart below includes the Canadian stock, ECN, which purchased Triad Financial Services, a manufactured home industry lender
NOTE: Drew changed its name and trading symbol at the end of 2016 to Lippert (LCII).
NOTE: Deer Valley was largely taken private, say company insiders in a message to MHProNews on 12.15.2020, but there are still some outstanding shares of  the stock from the days when it was a publicly traded firm.  Thus, there is still periodic activity on DVLY.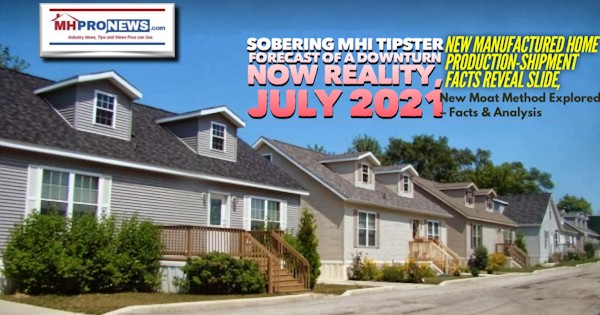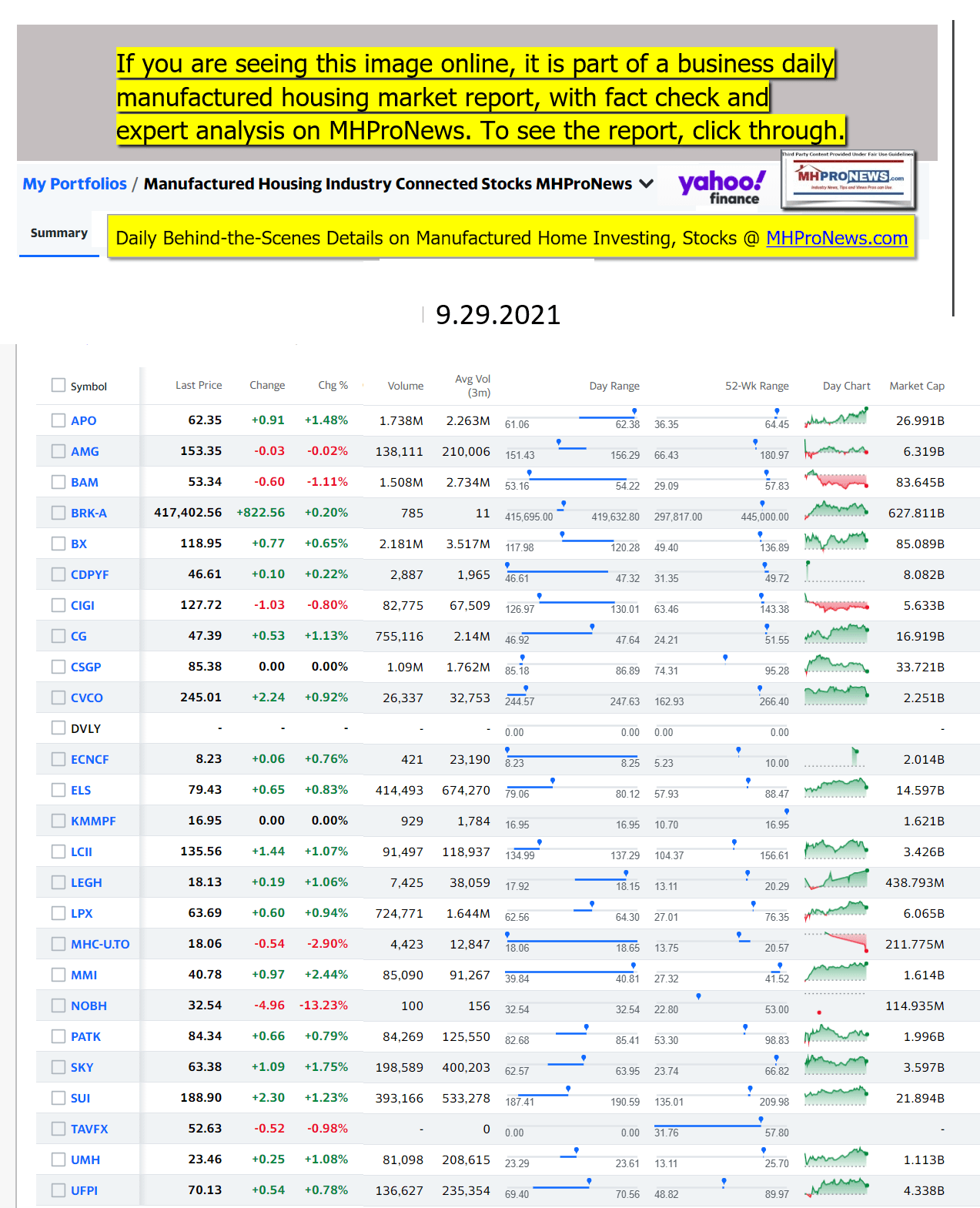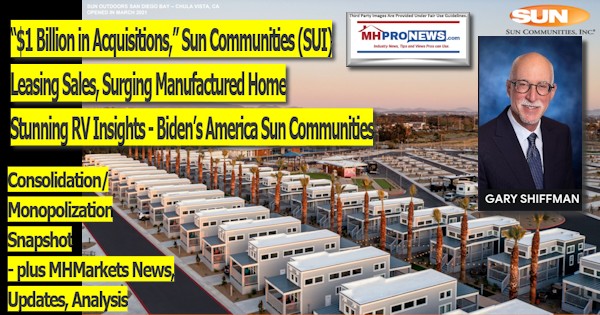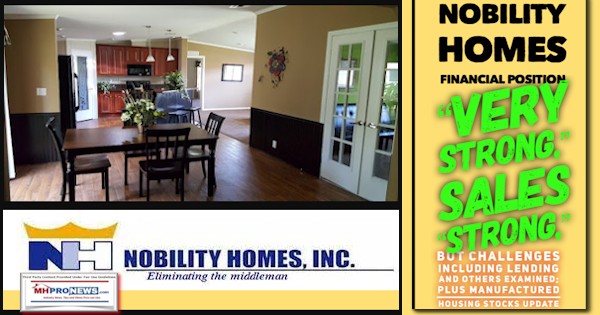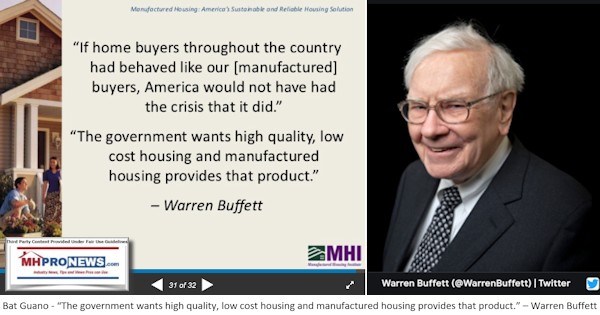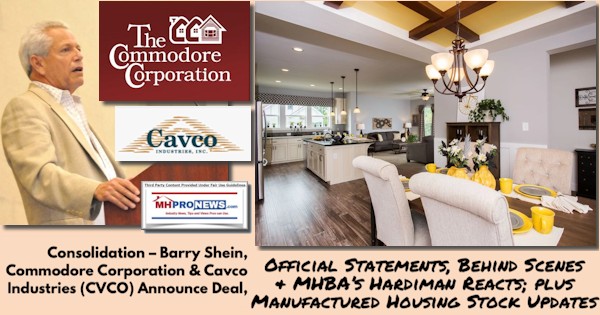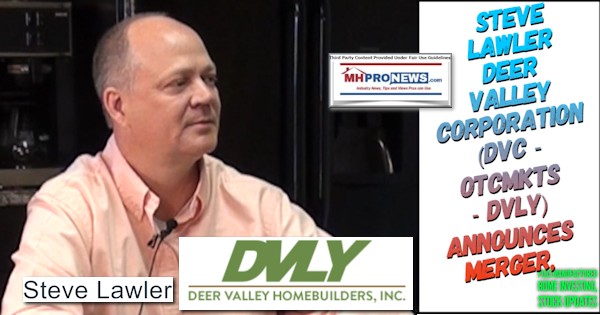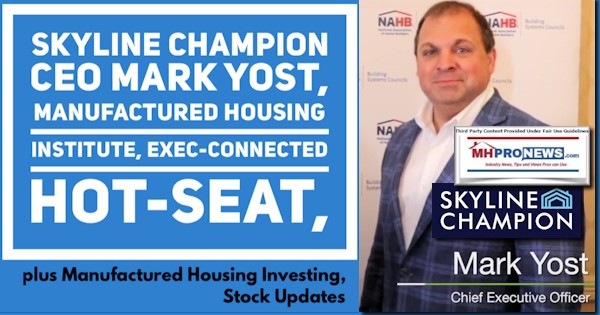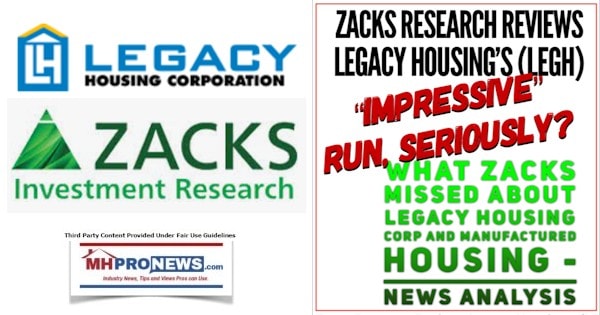 As the Summer of 2021 draws to a close…
Berkshire Hathaway is the parent company to Clayton Homes, 21st Mortgage, Vanderbilt Mortgage and other factory built housing industry suppliers.
· LCI Industries, Patrick, UFPI, and LP each are suppliers to the manufactured housing industry, among others.
· AMG, CG, and TAVFX have investments in manufactured housing related businesses. For insights from third-parties and clients about our publisher, click here.
Enjoy these 'blast from the past' comments.
MHProNews. MHProNews – previously a.k.a. MHMSM.com – has celebrated our 11th year of publishing, and is starting our 12th year of serving the industry as the runaway most-read trade media.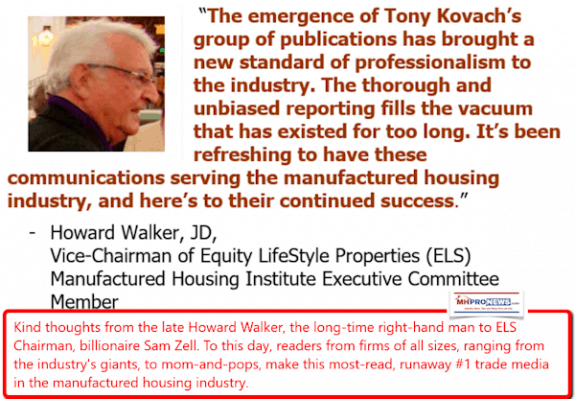 Sample Kudos over the years…
It is now 11+ years and counting…
Learn more about our evolutionary journey as the industry's leading trade media, at the report linked below.
· For expert manufactured housing business development or other professional services, click here.
· To sign up in seconds for our industry leading emailed headline news updates, click here.

Disclosure. MHProNews holds no positions in the stocks in this report.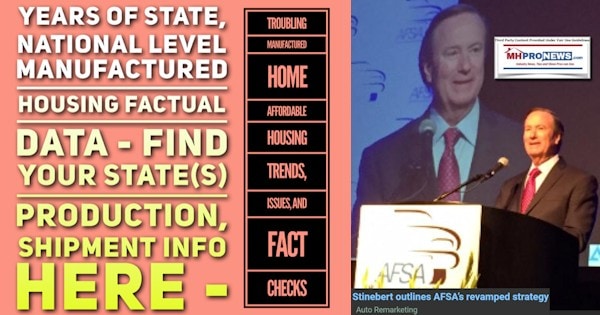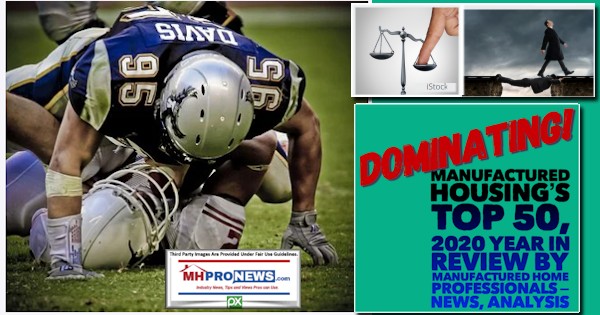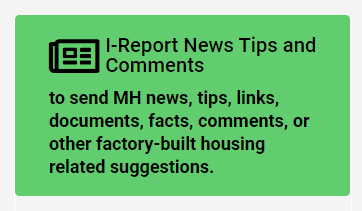 That's a wrap on this installment of "News Through the Lens of Manufactured Homes and Factory-Built Housing" © where "We Provide, You Decide." © (Affordable housing, manufactured homes, stock, investing, data, metrics, reports, fact-checks, analysis, and commentary. Third-party images or content are provided under fair use guidelines for media.) (See Related Reports, further below. Text/image boxes often are hot-linked to other reports that can be access by clicking on them.)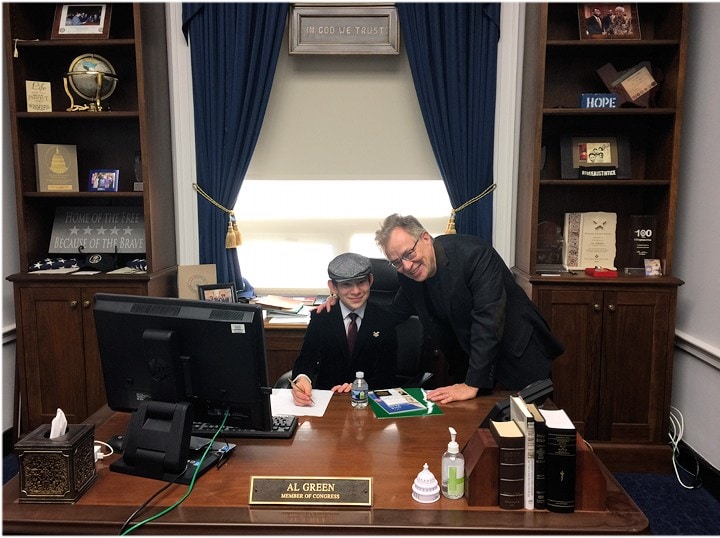 By L.A. "Tony" Kovach – for MHProNews.
Tony earned a journalism scholarship along with numerous awards in history. There have been several awards and honors and also recognition in manufactured housing. For example, he earned the prestigious Lottinville Award in history from the University of Oklahoma, where he studied history and business management. He's a managing member and co-founder of LifeStyle Factory Homes, LLC, the parent company to MHProNews, and MHLivingNews.com. This article reflects the LLC's and/or the writer's position, and may or may not reflect the views of sponsors or supporters.