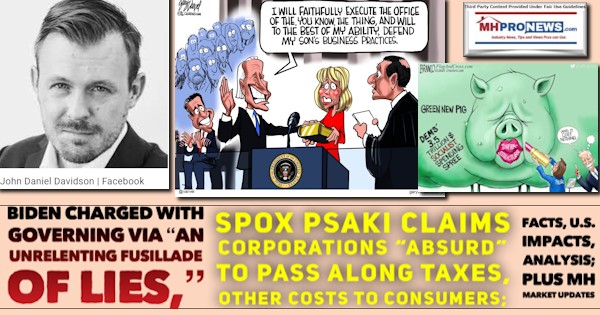 "…Biden has made it clear, through an unrelenting fusillade of lies, that he does not consider himself to be the least bit accountable to the American people, does not think ordinary rules and norms apply to his administration, and does not think he owes anyone an honest word about anything that happens on his watch." So said Political Editor John Daniel Davidson, and the full context of what sparked those remarks are found in the first report by Bob Unruh below. In the second report, Unruh spotlights how White House 'circle back' spokesperson Jen Psaki responded to questions related with her "absurd" response to questioning about claims that hiking taxes on businesses was ultimately going to be paid by consumers, not businesses. Deeper in, left-leaning MSN gives a housing market update, per financial platform Zacks research.
WND is one of the oldest and most enduring online news sources. While they lean right, they do source information from a range of sources. Per Alexa rankings, out of billions of websites, they are in the top fraction of the most visited globally. MHProNews, which checks sources daily from across the left right divide finds from experience that they do a good job of summarizing reports in a clear fashion, which likely explains their popularity. Alexa says WND are trending up in the last 90 days, despite deplatforming by some in routinely left-leaning Big Tech.
How these reports matter to manufactured housing professionals and Americans in general will be unpacked following the curated reports.
Provided with permission, per the WND Newscenter, is the following.
Report: Biden 'has decided to govern by lies'
'He does not consider himself to be the least bit accountable to the American people'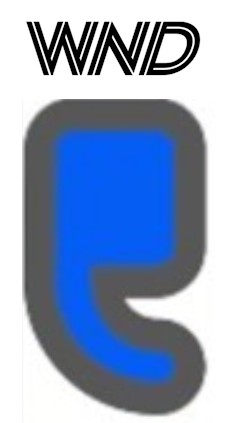 By Bob Unruh
Published September 29, 2021 at 1:55pm
President Biden's ability to – and apparent decision to – lie directly to the American public was put on display this week when his top military officials directly contradicted what he told a reporter just days ago.
Fox News reported Chairman of the Joint Chiefs of Staff Gen. Mark Milley and head of U.S. Central Command Gen. Kenneth F. McKenzie confirmed they recommended the U.S. should maintain a presence of at least 2,500 troops in Afghanistan.
The problem is that Biden told former Bill Clinton operative George Stephanopoulos on ABC something different.
Stephanopoulos said, regarding Biden's decision to pull all U.S. troops out of Afghanistan, leaving behind a collapsing government to be overcome by the terrorist Taliban, Americans behind enemy lines, and more than $80 billion in American war machinery in the hands of the terrorists, "So no one told — your military advisors did not tell you, 'No, we should just keep 2,500 troops. It's been a stable situation for the last several years. We can do that. We can continue to do that'?"
Biden confirmed, "No. No one said that to me that I can recall."
Now Political Editor John Daniel Davidson at is warning those lies share a lot of information with Americans.
"What we can conclude from this pattern of deception is simply that Biden does not feel the need to give straight answers about any decision he makes or policy he enacts," he wrote online. "He will not be honest about what his advisers tell him or about what he intends to do on any given issue."
He continued, "Above all, Biden has made it clear, through an unrelenting fusillade of lies, that he does not consider himself to be the least bit accountable to the American people, does not think ordinary rules and norms apply to his administration, and does not think he owes anyone an honest word about anything that happens on his watch.
"He has decided, that is, to govern by lies. The least we can do, at this point, is be honest about that."
He pointed out that "hardly a day passes anymore" that Biden or members of his administration "do not stand before the American people and lie through their teeth."
He pointed to the statements about troops in Afghanistan.
"The generals' testimony flatly contradicts Biden's claim in an August 19 interview with George Stephanopoulos of ABC News that none of his military advisors told him to keep 2,500 troops in Afghanistan, or ever warned him that withdrawing those troops would trigger the collapse of the Afghan military and government," he said.
The obvious fact is either Biden was lying, or "he simply cannot remember what his top military advisers told him about one of the most important decisions of his presidency," Davidson wrote.
He acknowledged Biden is "slipping in his old age," and in fact, Biden is well-known for making verbal gaffes and blunders, forgetting what he wanted to say and simply letting a sentence trail off unfinished and worse.
"But the most straightforward explanation here is that he was deliberately lying to Stephanopoulos about what his generals advised," Davidson wrote.
He also raised the issue of Biden's statements "that mounted Border Patrol agents in Del Rio, Texas, were 'running over' Haitians migrants and 'strapping' or whipping them with their reins, a false claim that was repeated over and over by the press and administration officials after photos of a horse patrol confronting illegal immigrants appeared on social media."
He explained that the concept was revealed as fiction even before Biden threatened Border Patrol agents "will pay."
"The photographer who took the viral photos later confirmed he never saw the mounted Border Patrol agents strike anyone, and subsequent video footage of the incident should have settled the matter definitively. Instead of slandering and threatening the agents, the president should have come out and apologized to them profusely," Davidson said.
Biden on the lie that border patrol were using whips on illegal immigrants at the border:

"To see people treated like they did? Horses running them over? People being strapped? It's outrageous. I promise you, those people will pay." pic.twitter.com/Jx79KoYTy9

— Townhall.com (@townhallcom) September 24, 2021
Sorting through my footage from the border. I was in the river during the viral incident between a Haitian migrant and mounted CBP agent. It's shaky – but here's what I captured. pic.twitter.com/fnvxSU83tO

— Sarah Blake Morgan (@StorytellerSBM) September 24, 2021
He warned, "Biden appears to be incapable of not lying all the time, even when his abject dishonesty is an insult to the intelligence of every American. It is simply pervasive."
He cited other lies including "idiotic" one from Biden that his $3.5 trillion climate change and welfare bill would actually cost zero dollars.
##
Next, again provided with permission, per the WND Newscenter, is the following.
Psaki calls most basic economic principle 'absurd'
'Unfair' that companies would pass along higher costs to customers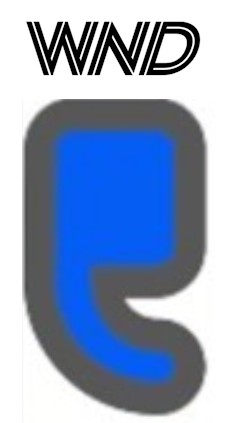 By Bob Unruh
Published September 29, 2021 at 7:26pm
White House press secretary Jen Psaki has concluded that the economics of companies who pass along higher costs to their customers is just wrong.
Actually, the word she used is "absurd."
Jen Psaki: It's "unfair and absurd" that companies would increase costs for consumers in response to us taxing them more. 😳 pic.twitter.com/rHilrYdj4j

— Jason Rantz on KTTH Radio (@jasonrantz) September 28, 2021
She was responding this week to a question about a new plan to raise taxes on Americans.
It was President Biden who has promised repeatedly that his tax increases won't hit anyone making less than $400,000 a year, although multiple analysts have debunked that claim.
The reporter asked, "I want to ask you about what Republicans are pointing to in the analysis from the Joint Committee on Taxation. They say, according to — if I've read the chart correctly, more than 16 percent of taxpayers would see their taxes increase under the bill that's approved by the House Ways and Means Committee. Will the President sign that bill if — as if — it is coming out of that committee? Or will he insist on the changes so that he will maintain his commitment that taxes won't go up on people making $400,000 a year?"
Psaki said she had not seen the report, but gave her opinion anyway.
It was on corporate economics.
"Obviously, the president's commitment remains not raising taxes for anyone making less than $400,000 a year. There are some — and I'm not sure if this is the case in this report — who argue that, in the past, companies have passed on these costs to consumers. I'm not sure if that's the argument being made in this report. We feel that that's unfair and absurd, and the American people would not stand for that."
A blog post responding to her comments said, "What in the world is she thinking? … Yes, Psaki thinks that if the government takes more money from companies through higher taxes that it would be 'unfair and absurd' for those companies to charge more for their products and goods to make up the costs."
Actually, taxes on corporations ultimately are paid by their customers, who provide the revenue stream for them to stay in business.
The Free Beacon noted, "A number of economic studies have found that consumers bear approximately 31 percent of the cost of corporate tax increases through higher prices on consumer products."
Columnist David Harsanyi wrote, about her comments, "The way the Biden administration talks about economics isn't only transparently dishonest, it's embarrassingly juvenile. Economic realities aren't predicated on 'fairness.' Perhaps in the progressive Shangri-La where a $3.5 trillion bill is 'free' and throwing trillions into the economy helps lower inflation one has the luxury of pretending that taxes do not pass through to consumers.
"Companies are in the business of making a profit — and the bigger the profit the better. Otherwise, they do not exist," he said.
"This is how the economy grows. This is how jobs and technologies are created. These are the realities, unfair or not. Democrats have adopted a — sorry, I'm not sure how else to put it — fascistic notion that businesses exist to participate in the 'common good' as dictated by the state (when they run it). If this had been the case over the past century, many of the great efficiencies and technological comforts you enjoy would probably not exist."
He charged that the rhetoric "is an outgrowth of the extraordinarily stupid idea that 'free' college and 'free' health care exist. These are the same people who tell you there will be no serious trade-offs when greening the economy and artificially spiking energy prices. Good and services do not spring forth from the ether without costs simply because voters are big fans of windmills and community college."
##
This third and final report for today from WND Newscenter cites a survey from left-of-center Axios. It is worth noting that such surveys may skew higher numbers of Democrats in their sampling.
Not even half of Americans believe Biden to be accurate about COVID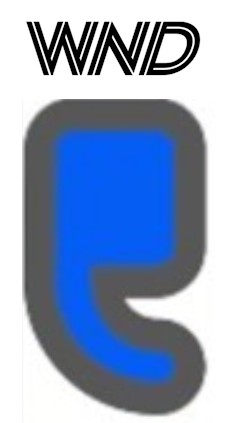 Poll shows 53% 'don't trust him very much or not at all'
Published September 28, 2021 at 7:43pm
By Ailan Evans
Daily Caller News Foundation
Americans' trust in President Joe Biden to offer accurate information on COVID-19 is at its lowest point ever, according to a new poll.
Just 45% of Americans say they trust Biden to give them correct information on the coronavirus, while 53% say they don't trust him very much or not at all, according to the results of the Axios/Ipsos Coronavirus Index, conducted between Sept. 24-27. Trust in Biden has dropped substantially since the president took office, with 58% saying they trusted Biden in an Axios/Ipsos poll conducted between Jan. 22-25.
Similarly, only 49% of Americans say they trust the federal government to provide accurate COVID-19 information, down from 54% two weeks ago.
"Delta and other issues have really undermined the public's perception," Cliff Young, president of Ipsos public affairs, told Axios, saying that the lack of a clear resolution to the pandemic and COVID-19 restrictions have contributed to a decline in trust.
The results of the poll follow comments made by Biden Monday that 97% of Americans would have to be vaccinated for the country to return to pre-pandemic life, a claim which baffled medical experts.
Predictably, there is a substantial partisan divide in trust, with 81% of Democrats, 42% of independents and 11% of Republicans saying they trust the president to provide accurate information on COVID-19. Biden's decline among independents has been the largest, dropping 17 percentage points since he took office.
Fewer Americans are also seeing COVID-19 as threatening as they did earlier in the pandemic, with only 13% saying in-person gatherings with their families pose a threat to their health, and 12% saying eating in a restaurant is a risky activity. These numbers are each down five percentage points from two weeks ago.
The poll sampled 1,105 adults between Sept. 24–27 and had a margin of error of plus or minus 3.2 percentage points.
This story originally was published by the Daily Caller News Foundation.
##
MHProNews notes. The reports above continue to reflect from left (Axios) and right (WND) sources how the Biden White House is distrusted and why. It is an ongoing string of lies, as Unruh reported John Daniel Davidson said, citing evidence. But it isn't only Biden, there are RINOs, other DINOs and politicos in the pockets of the Civic Alliance. Keep in mind, in Washington, the two rules of thumb are follow the money trail to see who is benefiting from a policy. Thee second rule of thumb is there are no coincidences in Washington, D.C. When a pattern emerges, that's not coincidence.
With that backdrop, let's pivot to how these policies are impacting Americans and our profession. In no particular order of importance, the following.
Manufactured housing are by design homes that could be afford by those on lower incomes.
As the price-points are surging due to inflation, supply chain, labor, and other Biden-DINO-induced policies, that could over time undermine new manufactured home sales.
Keep in mind that JCN and Carol Roth are among those who say that there is a war against small businesses underway.
The Manufactured Housing Institute (MHI) response to these issues has been either silence, praise, support, and an occasional muted critique to policies that are harming not helping manufactured homes and the cause for affordable housing in the U.S.
With that backdrop, the next segment is per left-of-center MSN – think Microsoft founder and Warren Buffett ally Bill Gates – reporting on 9.30.2021 by finance platform Zacks, they probed the question, "When Will the Housing Market Normalize?"
There are several useful facts and potential pull-quotes. But with the missing comma in the original, this quote merits multiple stars. Following this report will be additional MHProNews information, analysis and commentary in brief.
>>> "So inventories need to increase much more before the situation normalizes."
Manufactured housing could be surging, but instead hit a wall in July. With August data just days away, how will this shake out? Note one of the headlines from left-of-center CNN below is this:
>>> "So long, pandemic pricing. Rents are skyrocketing"
With that backdrop, per MSN, the following from Zacks.
When Will the Housing Market Normalize?
The housing crunch is still a reality. This is seen in the still-low inventories and the still-soaring prices. And it's despite the fact that buyers are holding off due to a combination of factors, including market conditions, affordability issues, summer distractions, the fall schooling season, as well as the need to start holiday shopping earlier this year.
What the Numbers Say
Zillow data shows that after increasing at an accelerated rate for each month since January, price increases started moderating in August to $303,288 (including across 43 of the 50 largest major metros). A year-over-year deceleration isn't expected until Jan 2022.
The price moderation is of course related to inventories, which climbed for the fourth straight month in August, while remaining 22.7% lower than last year. So it's easy to see why the firm sees home values continuing to increase (by 4.7% between August and November this year and 11.7% between Aug 2021 and Aug 2022).
So inventories need to increase much more before the situation normalizes.
As far as new homes are concerned, the Census Bureau and HUD say that privately-owned housing starts in August were up 3.9% (±11.3%) from July and up 17.4% (±12.1%) from August 2020. But housing completions slowed 4.5% (±11.1%) from July although they were up 9.4% (±10.3%) from August 2020.
Also, single-family starts slowed while completions increased. New home sales were 1.5% (±15.1 percent) above July, but 24.3% (±19.1%) below August 2020. Inventory at August-end was 378,000, representing 6.1 months of supply at the current average sales price of $443,200 (median $390,900).
According to the National Association of Realtors, existing home sales dropped 2.0% from July and 1.5% from last year with the median price of $356,700 increasing 14.9% year over year. Days on the market was level with July at 17 but down from 22 in Aug 2020.
Single-family home sales dropped 1.9% with the median existing single-family home price of $363,800 increasing 15.6% from August 2020. Inventories dropped 1.5% from July and 13.4% from last year, representing 2.6 months of current sales.
Lawrence Yun, NAR's chief economist, said, "Although there was a decline in home purchases, potential buyers are out and about searching, but much more measured about their financial limits, and simply waiting for more inventory."
Factors Driving Inventory Supply
One factor that has driven sales since the pandemic hit is the low mortgage rate, which for the 30-year, conventional, fixed-rate loan was 2.84% in August and sub-3% through 2021. It was 3.11% in 2020. If things continue per plan, the mortgage rate will increase next year, making it that tiny bit harder for buyers and leading to some inventory increase.
The second factor that could increase inventories is the mortgage forbearance program, which is set to lapse today. Some of these home owners may now opt to sell these properties, rather than start making payments again.
Zillow is looking for existing home sales growth of 5.1% this year, making it the strongest year for existing home sales since 2006. It now expects 5.93 million units to sell this year, up from 5.89 million estimated last month, so it's an accelerating trend. This acceleration could be on account of existing home owners who had been holding out because of pandemic concerns deciding not to wait any longer to grab the sky-high prices.
Third, HUD stats seem to indicate that new home starts and completions are increasing substantially from last year, while permits are increasing faster than starts. So new projects are in the pipeline. Despite the land, labor and other constraints, the trend supports inventory growth.
Finally, price increases and limited inventories are keeping most buyers out of the market. Since buyers are researching but waiting, inventories are bound to build up.
Final Words
The August unemployment rate of 5.2%, although above pre-pandemic levels of 3.5% (in Feb 2020), is down substantially from the pandemic high of over 14% in May 2020. So the ability to buy continues to improve. This along with positive demographics and increased staying at home is a highly conducive situation for a strong housing market. Given the above estimates, it appears that the situation will normalize in another six to nine months.
… ##
Additional Information, more MHProNews Commentary and Analysis in Brief
Zacks clearly missed this one: "Despite the land, labor and other constraints, the trend supports inventory growth." There is no evidence that sufficient inventory is coming online. Their own report contradicts that claim.
That said, the reports linked demonstrate why manufactured housing could be soaring but instead is snoring.
There is a growing case that MHI is allowing, or in some cases, fostering conditions that result in consolidation. Several MHI member brands have said publicly that consolidation is their focus.
The facts, evidence, and logic do not lie, even if some in Arlington, VA – where MHI happens to be headquartered, and other MHI member bases seem to be into paltering, deception, and misdirection.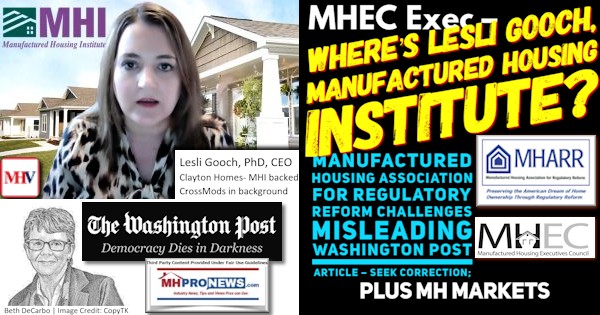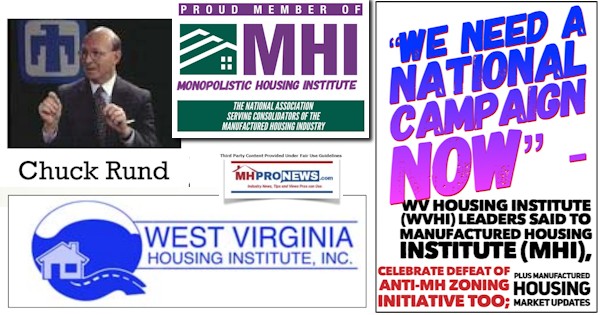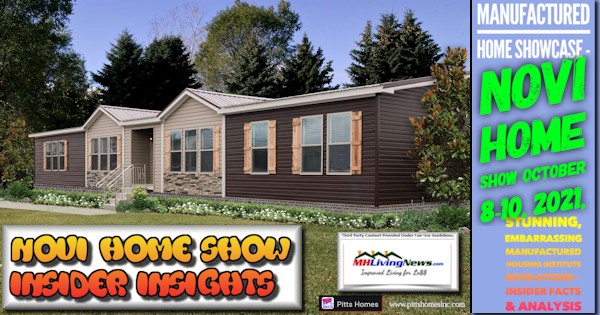 ##
Next up is our business daily recap of yesterday evening's market report, related left-right headlines, and manufactured housing connected equities.
The Business Daily Manufactured Home Industry Connected Stock Market Updates.  Plus, Market Moving Left (CNN) – Right (Newsmax) Headlines Snapshot. While the layout of this daily business report has been evolving over time, several elements of the basic concepts used previously are still the same. For instance. The headlines that follow below can be reviewed at a glance to save time while providing insights across the left-right media divide. Additionally, those headlines often provide clues as to possible 'market-moving' news items.
Market Indicator Closing Summaries – Yahoo Finance Closing Tickers on MHProNews…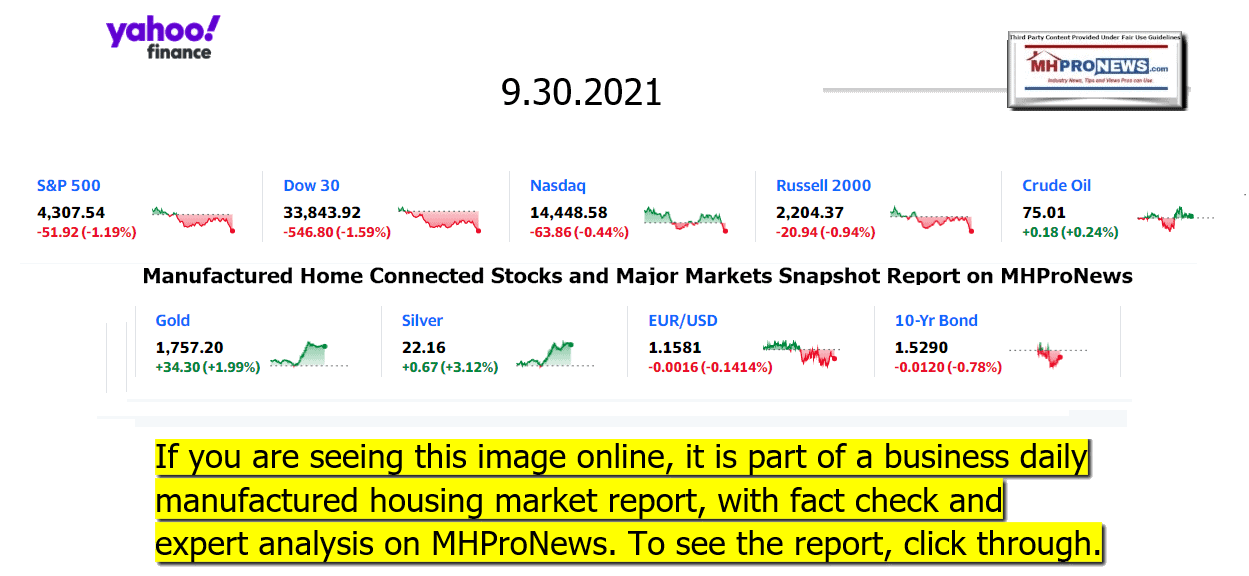 Headlines from left-of-center CNN Business – evening of 9.30.2021
Going in reverse
Specialist Stephen Naughton works on the floor of the New York Stock Exchange, Wednesday, Sept. 29, 2021. Stocks rose modestly in morning trading on Wall Street Wednesday as the market regains its footing following a sharp drop a day earlier. (AP Photo/Richard Drew)
Dow drops 546 points to close out September as the worst month of the year
The Biden economy: It's better than we thought. But worse than we hoped
Customers abandoned Bed Bath & Beyond last month. Stock tumbles 30%
Wall Street revels in the biggest IPO boom in decades
Most cryptos will fail, but bitcoin could be here for good
Amazon settles with former employees who claim they were illegally fired
4 things to know about the UK gasoline crisis
JPMorgan has begun to prepare for a potential US default
Jack Lew: How to get the wealthy to pay the taxes they owe
The race for on-demand delivery is now measured in minutes, not hours
Restaurant industry is in worse shape today than three months ago
Facebook grilled by Senate over company's impact on kids
Why gin made from peas is good for the planet
Here's when McDonald's is bringing back the McRib
18-hour days and panic attacks: Former Ozy staffers allege an abusive environment
A "for rent" sign posted on the exterior of an apartment building on June 02, 2021 in San Francisco, California.
So long, pandemic pricing. Rents are skyrocketing
Workers assemble vehicles at a factory in Qingzhou, in China's eastern Shandong province on September 28, 2021. – China OUT (Photo by STR / AFP) / China OUT (Photo by STR/AFP via Getty Images)
It's official. China's manufacturing industry is in trouble
Pedestrians pass in front of Macy's Inc. flagship department store in the Herald Square area of New York, U.S., on Thursday, May 13, 2021. Macy's Inc. is scheduled to release earnings figures on May 18. Photographer: Amir Hamja/Bloomberg via Getty Images
ENERGY CRUNCH
Steam billows out of the cooling towers at a coal-fired power station in Nanjing in east China's Jiangsu province on Monday, Sept. 27, 2021. Global shoppers face possible shortages of smartphones and other goods ahead of Christmas after power cuts to meet government energy use targets forced Chinese factories to shut down and left some households in the dark. (Chinatopix via AP)
China's power crunch threatens more global supply chain woes
China's energy shortage is hitting factories hard
The cost of natural gas is up 180%
4 things to know about the UK gasoline crisis
80 million European households struggle to stay warm
SUPPLY CHAIN CHAOS
Truck drivers wait in line to show testing documentation on the Brenner Pass on February 16 at the Austrian/Italian border, due to Germany's unilateral decision to make all drivers to PCR testing. This led to drivers being stuck for days in some cases, without food or sanitation facilities, and forced to queue in freezing temperatures in close quarters with other drivers — thereby in fact increasing the risk that that they catch COVID.
Workers who keep global supply chains moving warn of a 'system collapse'
Paint is the latest product facing supply shortages
Automakers' problems are worse than we thought
Bacon prices have skyrocketed to record levels
Here's the failure behind America's epic chip shortage
Headlines from right-of-center Newsmax – evening of 9.30.2021
Pelosi Says House to Vote on Infrastructure Bill, Outcome Uncertain
Even as Congress was taking steps on Thursday to avert a partial government shutdown, the fate of another key piece of financing legislation — $1 trillion bill to revitalize the nation's roads, bridges and other infrastructure — remained far less clear. [Full Story]
Related Stories
Senate, House OK Bill to Avert Partial Government Shutdown
Trump: Dems' CR 'Snuck' in 'Unlimited Money' for Afghans; Oppose It
Manchin Cited Spending Limit in July Agreement With Schumer
Psaki: Build Back Better Plan to Cost Top Earners
Newsmax TV
Obernolte: Don't Count Pelosi's Negotiations Out on $3.5T Bill | video
DesJarlais: Fingers Pointing in Many Directions on Afghanistan | video
Steil: Dems on a 'Runaway Spending Mission' | video
Burchett: Pelosi Likely Pulling Back Infrastructure Vote | video
Lamborn: Biden 'Pigheaded' Over Generals' Troop Advice | video
Noem: COVID Shows 'Leadership Has Consequences'
Noem: 'Daughter Received No Special Treatment'
More Newsmax TV
Newsfront
New Biden Rules Would Limit Arrest, Deportation of Migrants
Facing bipartisan criticism over its approach to immigration, the Biden administration on Thursday announced new rules that require authorities to only pursue migrants who recently crossed into the country without permission or are deemed to pose a threat to public…… [Full Story]
Durham Issues New Subpoenas in FBI Probe
Special Counsel John Durham recently issued a new round of subpoenas [Full Story]
Milley Denies Listing Newsmax as 'Big Threat'
Chairman of the Joint Chiefs of Staff Gen. Mark Milley denied [Full Story] | video
Supreme Court to Hear 'Christian Flag' Case
The Supreme Court has agreed to hear the case involving the city of [Full Story]
Senate, House OK Bill to Avert Partial Government Shutdown
With only hours to spare, Congress passed legislation that would [Full Story]
Related
Pelosi Says House to Vote on Infrastructure Bill, Outcome Uncertain
Biden Prepares to Scale Back Lofty Goals as Signature Spending Plan under Threat
NBA's New 'Shot' Clock: COVID-19 Vaccine Holdouts Stand Firm as Season Tip-off Nears
Though about 90% of NBA players are vaccinated against COVID-19, [Full Story] | platinum
Powell Sees Inflation Cooling, Evading 'Difficult Situation'
Federal Reserve Chair Jerome Powell said Thursday that current high [Full Story]
North Korea's New Hypersonic Missile Could Be 'Nuclear Pistol Aimed at Our Head'
Hypersonic missiles are fast, stealthy, and extremely accurate at [Full Story] | platinum
Trump's Latest Bombshell
SPONSOR: President Trump risked everything to take down Big Pharma [Full Story]
US Urges Bosnian Serb Leader to Halt Secessionist Rhetoric
A top U.S. diplomat on Thursday warned the Bosnian Serb leader that [Full Story]
Taliban Order Fighters Out of Afghan Homes They Took Over
The Taliban on Thursday ordered their fighters to leave private homes [Full Story]
105-Year-Old Who Survived Spanish Flu, WWII Dies After Contracting Covid
A centenarian woman who lived through the Spanish Flu, fled Europe [Full Story]
IG Audit Warns of Potential Civil Liberties Violations in FISA Process
A newly released Justice Department Inspector General report sounds [Full Story]
Former Nazi Camp Secretary, 96, Caught after Skipping Trial
A former secretary for the SS commander of the Stutthof concentration [Full Story]
Report: Manchin Cited Spending Demands in July Agreement With Schumer
Joe Manchin, D-W.Va., proposed a deal to Senate Majority Leader [Full Story]
Trump: Dems' CR 'Snuck' in 'Unlimited Money' for Afghans; Oppose It
In a scathing rebuke Thursday, former President Donald Trump noted he [Full Story]
Boy Shot, Wounded at Tennessee School; Juvenile Sought
A boy was shot and wounded Thursday at a school in Memphis, [Full Story]
Facebook Exec Defends Policies Toward Teens on Instagram
Facing outrage over its handling of internal research on harm to [Full Story]
Rubio: Up to 120,000 Migrants Headed to US Border
Marco Rubio saying the worst is "yet to come," warned that as [Full Story]
Related
DHS Officials: Mayorkas Warning of Huge Migrant Surge if Title 42 Ends
China's High-End Military Technology Touted at Air Show
China put on an extravagant display of once-secret high-end military [Full Story]
Stocks Move Lower as S&P 500 Heads for a Big September Loss
Stocks moved broadly lower on Wall Street Thursday as the major [Full Story]
Biden Admin Again Tries to End Trump's 'Remain in Mexico' Policy
The Biden administration is taking another crack at ending former [Full Story]
New CDC Advisory Urges Vaccination for Pregnant Women
The country's leading health agency on Wednesday implored all [Full Story]
Jobless Claims Buck Expectations, Rise to 362,000
New claims for U.S. unemployment benefits increased for the third [Full Story]
Suicides Among US Service Members Jumped 15 Percent in 2020
Suicides in the U.S. military increased 15% is 2020. The sharp [Full Story]
AP-NORC Poll Finds Deep Divide Over Biden Vaccine Mandate
A survey of Americans on President Joe Biden's plan to require most [Full Story]
Man Opens Emergency Door, Jumps Onto Wing of Plane in Miami
A passenger on an American Airlines flight that landed at Miami [Full Story]
Nikki Haley: Biden Chose Baseball Over Serious Work
Former U.N. Ambassador Nikki Haley lambasted President Joe Biden for [Full Story]
NKorea's Kim Offers to Reopen Hotline With South: Denounces 'Hostile' US
North Korean leader Kim Jong Un said he is willing to restore severed [Full Story]
Sarkozy Convicted by French Court in Campaign Financing Case
French ex-President Nicolas Sarkozy, who was convicted Thursday and [Full Story]
Noem: 'My Daughter Received No Special Treatment'
Striking back at a report by The Associated Press claiming the [Full Story]
CDC 'Urgently' Encourages Pregnant Women to Get COVID-19 Vaccine
The Centers for Disease Control and Prevention on Wednesday put out [Full Story]
More Newsfront
Finance
Facebook Exec Defends Policies Toward Teens on Instagram
Facing outrage over its handling of internal research on harm to teens from Instagram, a Facebook executive is telling Congress that the company is working to protect young people on its platforms… [Full Story]
Wall Street Posts Monthly Loss, Worst Quarter Since COVID Outbreak
GM's Cruise Gets Driverless Rides Permit in San Francisco
Kleinfeld: Can Investors Depend on Electric Vehicles?
Union Jobs? Ford's Plan for New EV Factories Raises Question
More Finance
Health
Breakthrough Discovery on Alzheimer's Disease Cause Could Lead to New Treatments
Groundbreaking research from Australian scientists has revealed a likely cause of Alzheimer's disease, the devastating condition that affects 5.8 million Americans. Using mouse models, the researchers built upon previous knowledge of beta-amyloid protein, already known to… [Full Story]
Am I Fully Vaccinated without a COVID-19 Vaccine Booster?
Study Highlights Difficulty of Stopping Antidepressants
Blood and Saliva Tests to Detect Colon, Prostate Cancer Show Promise
Low-Dose Aspirin Recommended for Women at Risk for Preeclampsia: Task For
Manufactured Housing Industry Investments Connected Equities Closing Tickers
Some of these firms invest in manufactured housing, or are otherwise connected, but may do other forms of investing or business activities too.
NOTE: The chart below includes the Canadian stock, ECN, which purchased Triad Financial Services, a manufactured home industry lender
NOTE: Drew changed its name and trading symbol at the end of 2016 to Lippert (LCII).
NOTE: Deer Valley was largely taken private, say company insiders in a message to MHProNews on 12.15.2020, but there are still some outstanding shares of  the stock from the days when it was a publicly traded firm.  Thus, there is still periodic activity on DVLY.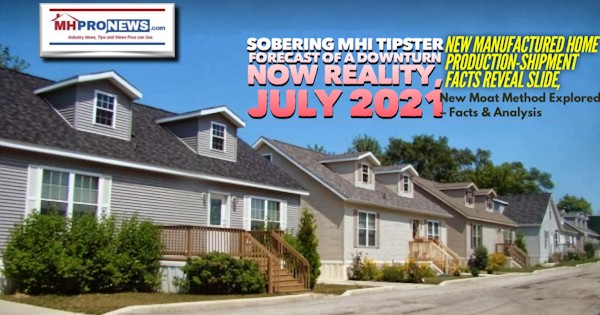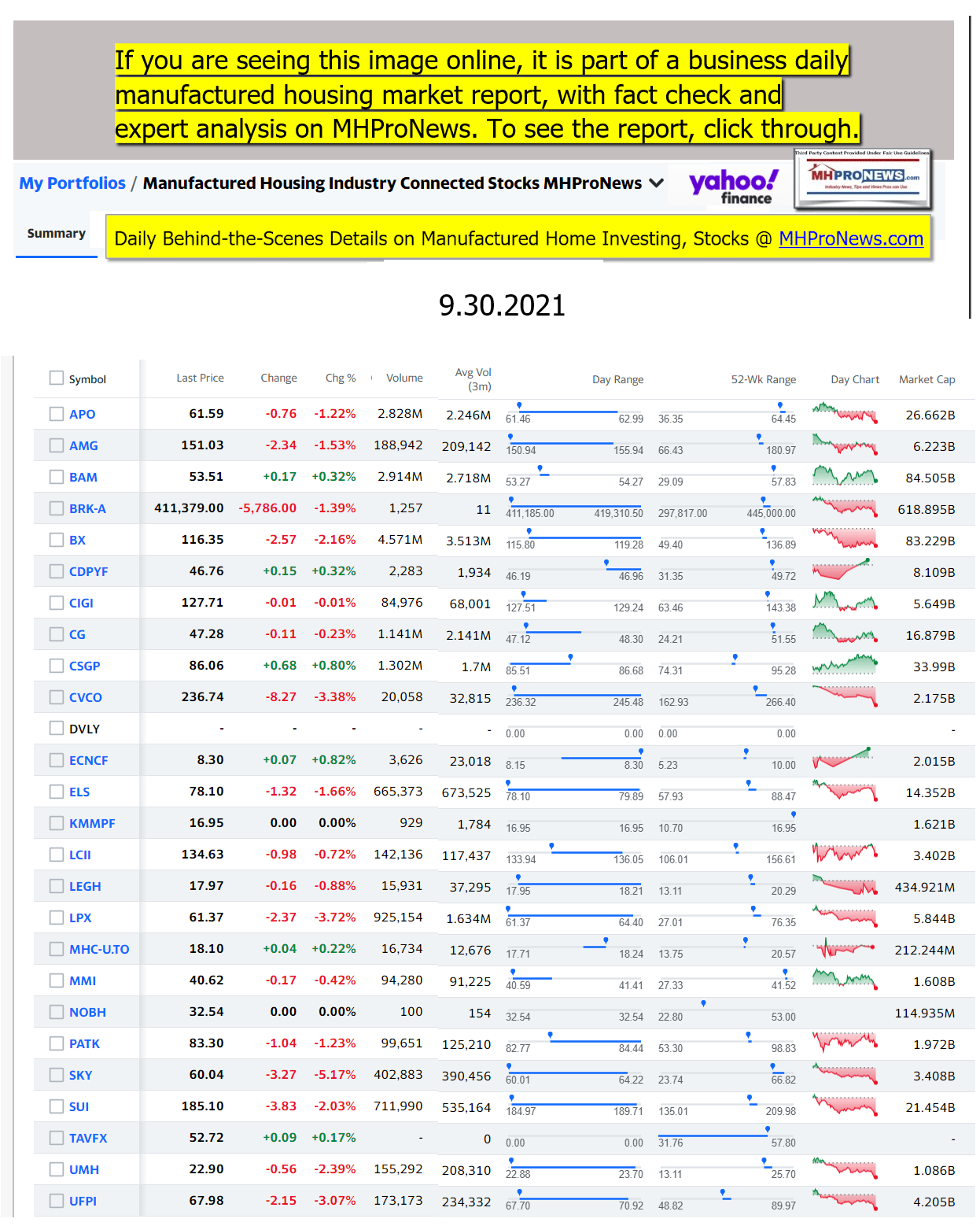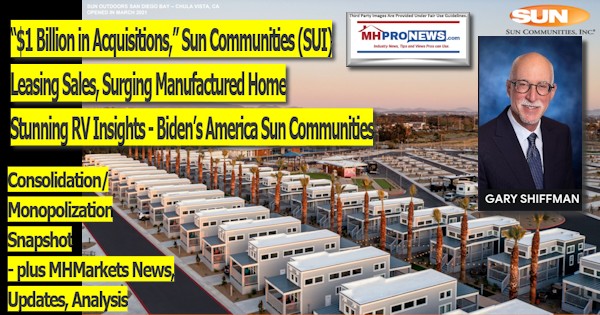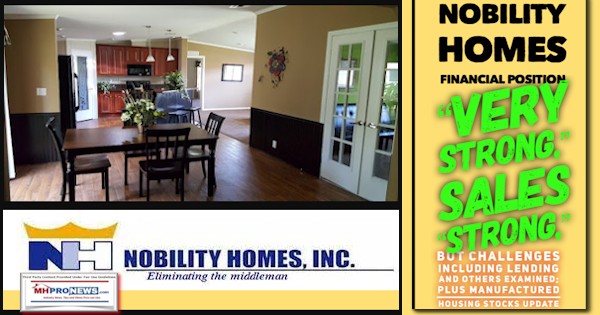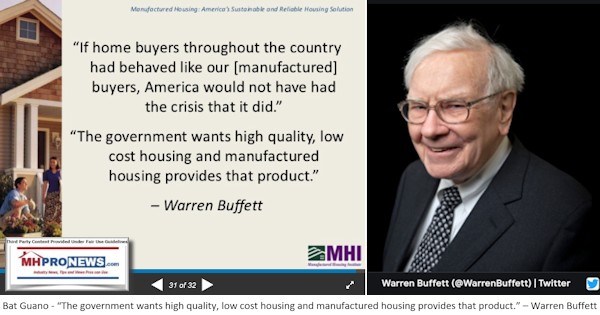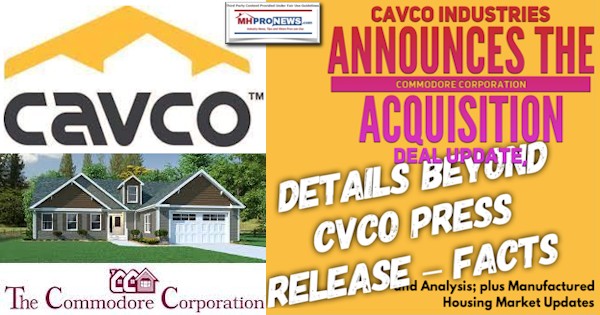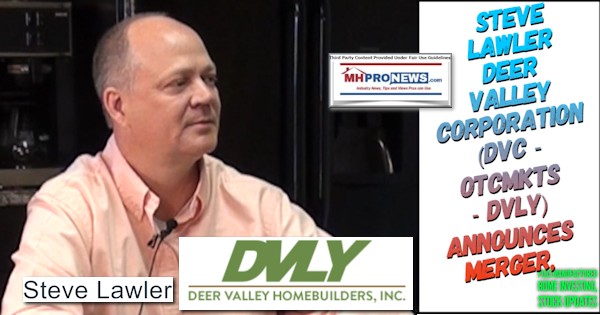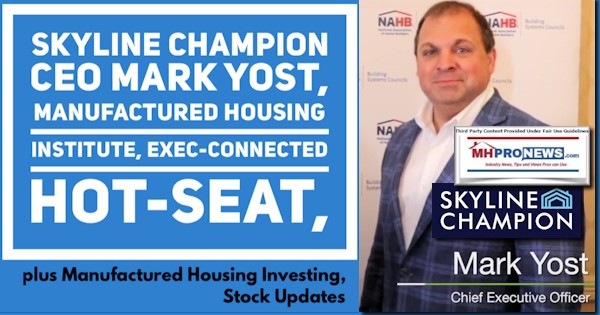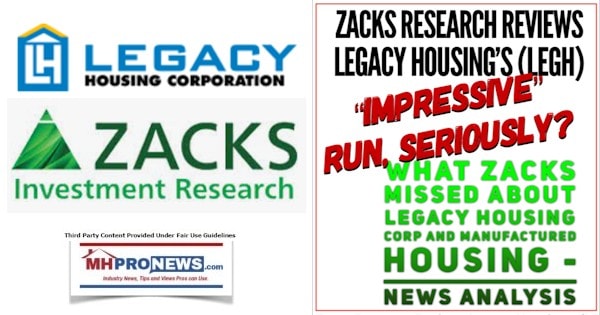 As the Summer of 2021 draws to a close…
Berkshire Hathaway is the parent company to Clayton Homes, 21st Mortgage, Vanderbilt Mortgage and other factory built housing industry suppliers.
· LCI Industries, Patrick, UFPI, and LP each are suppliers to the manufactured housing industry, among others.
· AMG, CG, and TAVFX have investments in manufactured housing related businesses. For insights from third-parties and clients about our publisher, click here.
Enjoy these 'blast from the past' comments.
MHProNews. MHProNews – previously a.k.a. MHMSM.com – has celebrated our 11th year of publishing, and is starting our 12th year of serving the industry as the runaway most-read trade media.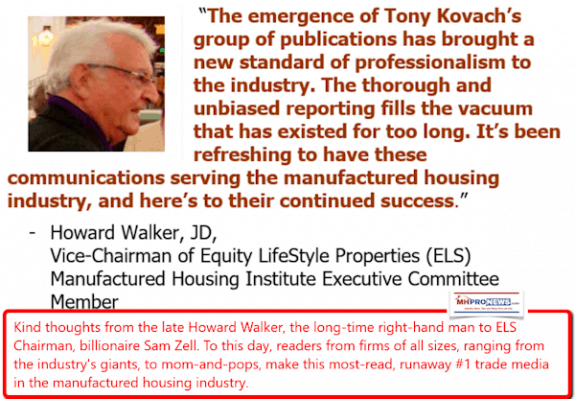 Sample Kudos over the years…
It is now 11+ years and counting…
Learn more about our evolutionary journey as the industry's leading trade media, at the report linked below.
· For expert manufactured housing business development or other professional services, click here.
· To sign up in seconds for our industry leading emailed headline news updates, click here.

Disclosure. MHProNews holds no positions in the stocks in this report.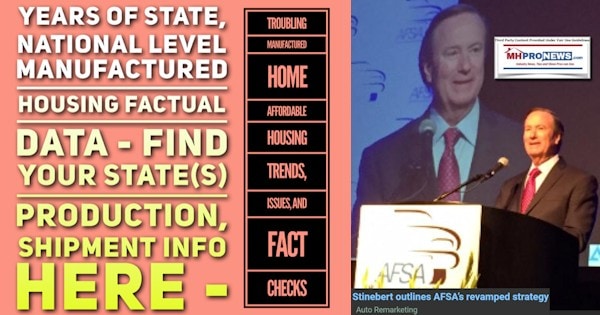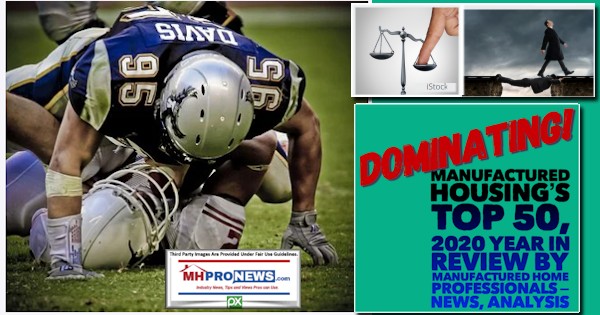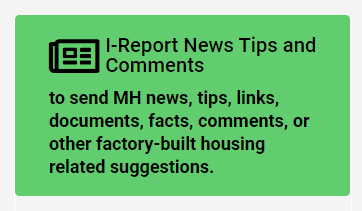 That's a wrap on this installment of "News Through the Lens of Manufactured Homes and Factory-Built Housing" © where "We Provide, You Decide." © (Affordable housing, manufactured homes, stock, investing, data, metrics, reports, fact-checks, analysis, and commentary. Third-party images or content are provided under fair use guidelines for media.) (See Related Reports, further below. Text/image boxes often are hot-linked to other reports that can be access by clicking on them.)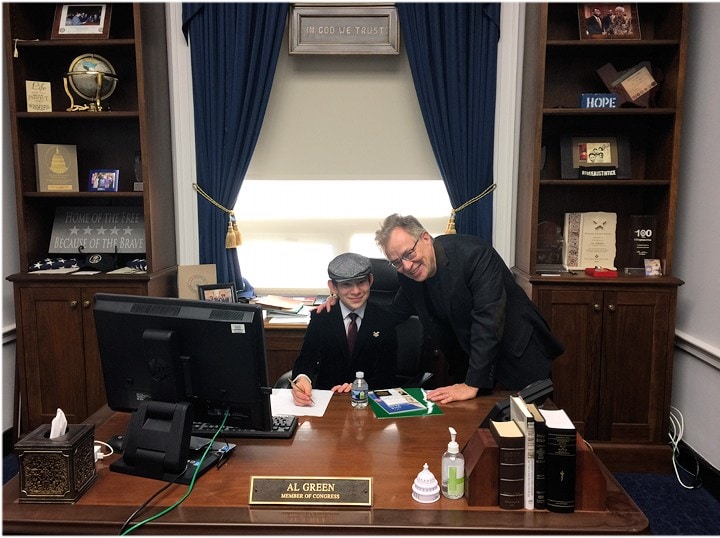 By L.A. "Tony" Kovach – for MHProNews.
Tony earned a journalism scholarship along with numerous awards in history. There have been several awards and honors and also recognition in manufactured housing. For example, he earned the prestigious Lottinville Award in history from the University of Oklahoma, where he studied history and business management. He's a managing member and co-founder of LifeStyle Factory Homes, LLC, the parent company to MHProNews, and MHLivingNews.com. This article reflects the LLC's and/or the writer's position, and may or may not reflect the views of sponsors or supporters.