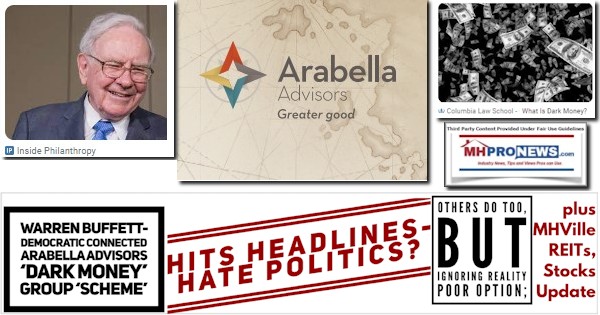 Campaign financing laws are being ignored, say researchers and news reporters. Information manipulation involving purported misuse of funds paid to 'nonpartisan' nonprofits and educational institutions are other concerns being raised. The report involves a 'dark money' nonprofit that MHProNews and others previously reported has links to Warren Buffett and other left-leaning and Democratic-supporting organizations and candidates. For those whose eyes glaze over because they already 'hate' politics and are disgusted by various types of manipulation of the law or political systems, that emotion is understandable because it is common enough. But the case can be made that ignoring such reports only empowers and emboldens those who are accused of manipulating the dark money system in favor of their own goals. Meaning, if someone doesn't want to cede still more power and influence to those who already have plenty, reports like this one merit the time needed for a better understanding of how such 'schemes' reportedly work. Who says? It is a clear takeaway from Robert Reich, John Whitehead, Warren Buffett and Charlie Munger (the latter two are the chair and vice chair of Berkshire Hathaway, parent company to Clayton Homes, 21st Mortgage Corporation, and Vanderbilt Mortgage and Finance (VMF)), among numbers of others.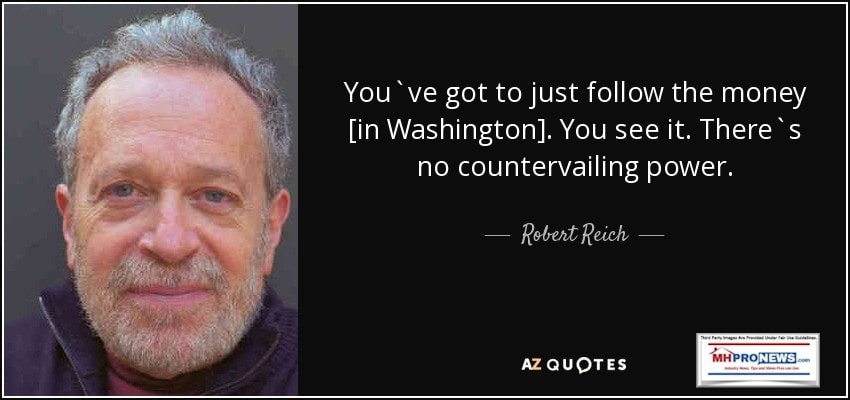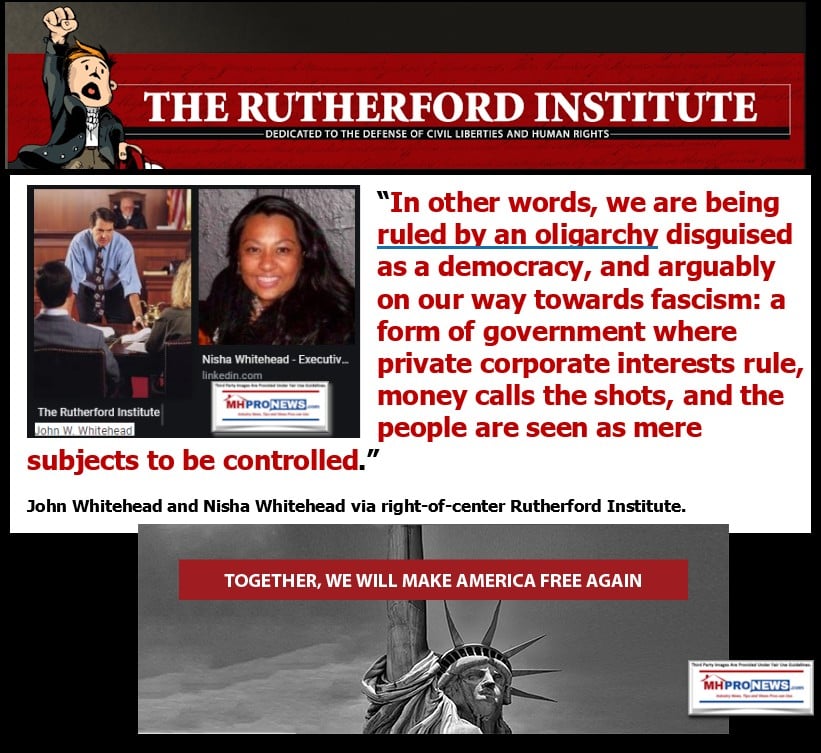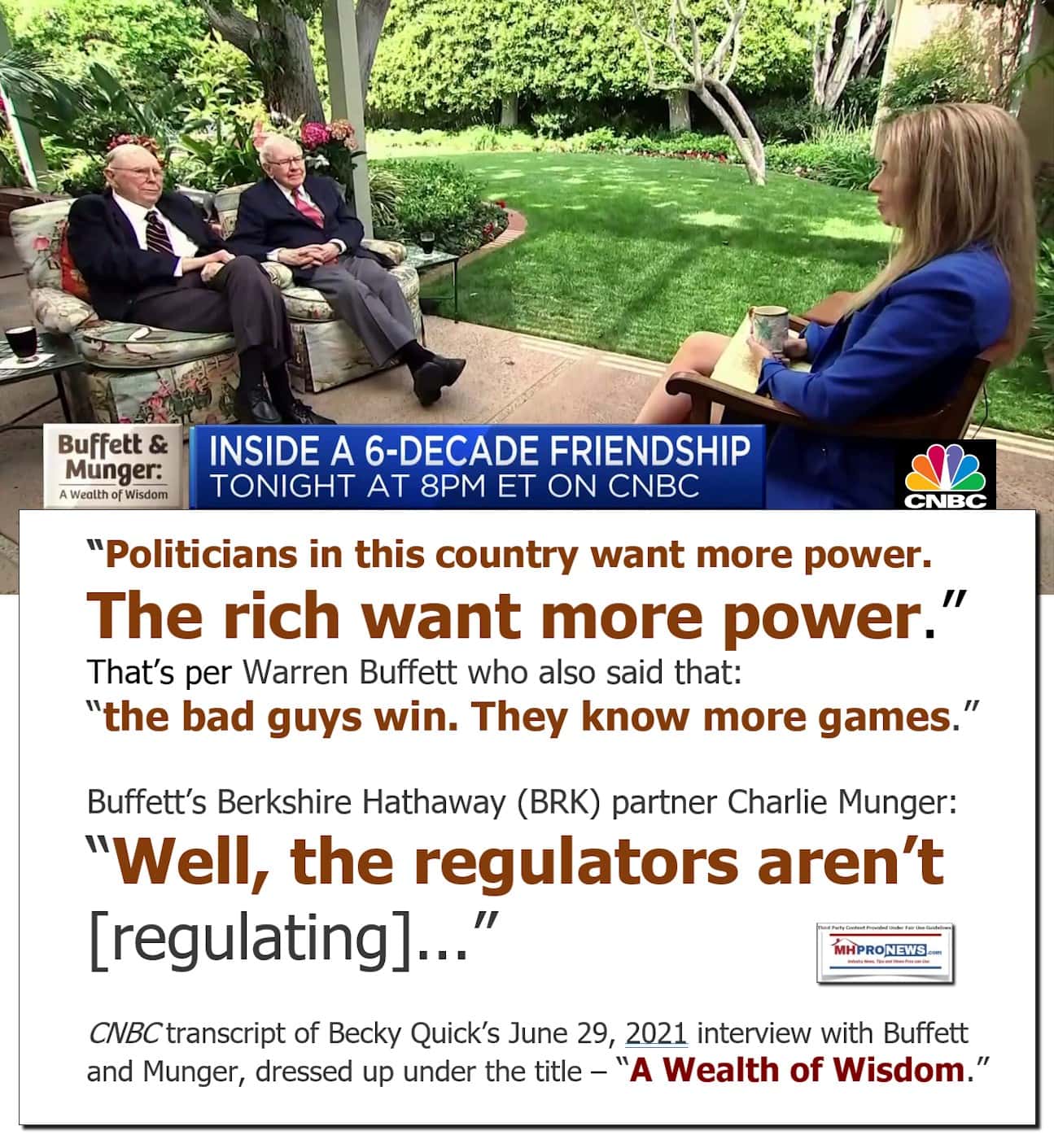 As but one example of how such third-party nonprofits can influence manufactured housing, recall the report below that reflects the apparent ties between Buffett bucks, the Sierra Club, and the deal that was cut with the Department of Energy which since the item below was published advanced the manufactured housing energy rule that is set to take effect on May 31, 2023.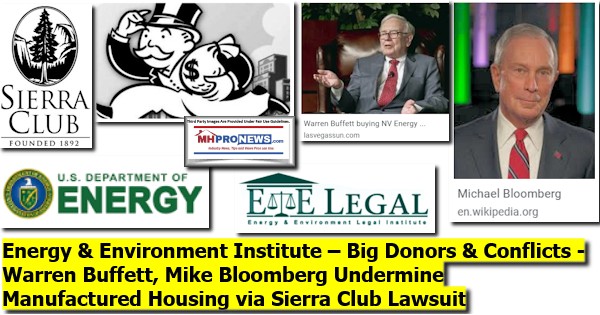 With that brief backdrop, per the WND NewsCenter to MHProNews is the following report. It will be followed by additional information that makes the purported "dark money" connections to Warren Buffett, and through his Berkshire Hathaway conglomerate, to manufactured housing.
I. Dems' dark money scheme funding 'research' on 'disinformation'
Actually 'bypassing the IRS prohibition on electioneering'
By WND News Services Published December 27, 2022 at 10:24am
By Ailan Evans Daily Caller News Foundation
Several funds managed by Arabella Advisors, a Democrat-linked consultant firm, are quietly bankrolling research by universities and non-profits into how online "misinformation" and "disinformation" spreads, according to a Daily Caller News Foundation review of the networks' grants.
Arabella Advisors, run by former Bill Clinton official Eric Kessler, manages certain administrative, legal and philanthropic functions of several non-profits including the Sixteen Thirty Fund, Hopewell Fund, North Fund and New Venture Fund, which donate to a variety of left-leaning groups, causes and Democratic candidates, according to tax filings and statements on the funds' and Arabella's websites. Several funds within the network are also sponsoring research into the effects of, and how best to mitigate, misinformation and disinformation, according to a DCNF review of public grants.
Many of the Arabella-funded research projects cite conservatives predominantly as purveyors of misinformation, with several projects recommending solutions to mitigate the spread of misinformation, including censorship.
The New Venture Fund sponsored a project in March called "The True Costs of Misinformation" at the Harvard Kennedy School's Shorenstein Center on Media, Politics and Public Policy, led by the center's research director Joan Donovan, that sought to study the impacts of online misinformation, particularly on "vulnerable communities," according to the project's description. The project included a workshop featuring several panels on different topics related to the alleged impacts of misinformation.
A presentation titled "What Is Driving Conservativism's Post-Democratic Turn in America?" by Steven Feldstein at the Carnegie Council ostensibly examined the impact of misinformation on the perceived "anti-democratic" attitudes espoused by conservatives in the U.S., according to the workshop agenda.
"How did American conservatives reach a point where their main political messages are either blatantly anti-democratic or outright falsehoods?" the presentation's description read, alleging that "political partisanship" in the U.S. was "largely stoked by conservative propaganda and disinformation."
One panel entirely focused on strategies for "misinformation mitigation," with presentations from researchers at the University of Washington and Google, among other places, according to the workshop agenda. The strategies included legislative action to alter election laws to curb election misinformation, and "psychological inoculation" against dis- and misinformation.
Another presentation sought to figure out ways to demonetize sites promoting "divisive disinformation on COVID" at "the industry or policy level," according to the workshop agenda.
The Shorenstein Center did not respond to the Daily Caller News Foundation's request for comment.
Call for Participants: "True Costs of Misinformation" Workshop. Inviting folks to an ambitiously interdisciplinary in-person workshop that @BostonJoan & the TaSC team are organizing at the @Kennedy_School @ShorensteinCtr in March 2022. Please share widely! https://t.co/ROs1Fb0Gn3

— Jonathan Corpus Ong (@jonathan_c_ong) November 8, 2021
In addition, The New Venture Fund provided a grant for a 2021 research project, performed by researchers at the University of California, Berkeley, the University of Texas at Austin and the University College London, that explored methods for mitigating misinformation by facilitating "social groups" to "[exchange] judgments regarding the probability that news is true," according to the project's acknowledgements. The project cited the "spread of misinformation" as "one of the leading threats to democracy, public health, and the global economy."
Arabella Advisors and the New Venture Fund did not respond to the DCNF's request for comment.
The Hopewell Fund, another Arabella-managed philanthropic organization, sponsored a research project, the results of which were published in The Atlantic, that examined how misinformation spreads on Facebook, focusing on "superusers." The paper cited examples of spreaders of misinformation, including "Calvin," who uses "'gay' as a slur and declares that black neighborhoods are always 'S—HOLES,'" and "Michelle," a woman who criticizes the "plandemic."
The article's authors appeared to suggest censorship as the most effective means of curbing misinformation.
"Allowing a small set of people who behave horribly to dominate the platform is Facebook's choice, not an inevitability," the article read. "If each of Facebook's 15,000 U.S. moderators aggressively reviewed several dozen of the most active users and permanently removed those guilty of repeated violations, abuse on Facebook would drop drastically within days."
The Hopewell Fund told the DCNF that the project was part of a "program focused on supporting researchers studying misinformation and accountability on the social web."
While the Sixteen Thirty Fund explicitly donates to Democratic political action committees (PACs) and candidates, according to an OpenSecrets review of its campaign spending, the Arabella network's other funds bankroll left-leaning and Democrat-affiliated groups that engage in electoral activism and issue-based advocacy, according to The New York Times
"Groups like the Arabella network weaponize charitable laws and tax exemption to aid Democratic electoral victories, bypassing the IRS prohibition on electioneering," Hayden Ludwig, senior investigative researcher at Capital Research Center (CRC), a conservative watchdog group researching liberal financial influence, told the DCNF.
The Hopewell Fund sponsored both the Voter Participation Center and the Center for Voter Information, the NYT reported, which spent almost $150 million together preceding the 2020 election in "get-out-the-vote" efforts targeting demographics that lean Democratic; the fund also bankrolled a Democrat-aligned legal group, Democracy Docket Legal Fund, led by Democratic Party election lawyer Marc Elias.
The New Venture Fund also set up the Trusted Elections Fund, according to a memo obtained by CRC, which courted donors to pour money into election security efforts ahead of the 2020 election. The fund distributed grants that were partly intended to "prepare journalists and civil society organizations with tools to respond to mis/disinformation and cybersecurity issues."
"Nonprofits pour hundreds of millions of dollars into voter registration and get-out-the-vote (GOTV) campaigns which microtarget likely Democratic voters," Ludwig said. "The Arabella nonprofits are a massive funnel to shift those millions from foundations and mega-donors to these professional activists."
Elon Musk is restoring prominent right-wing accounts who were banned for spreading misinformation and hate speech.

Companies should stop advertising on the platform to send Musk a clear message: #StopToxicTwitter https://t.co/KgZrxXDb9L

— Accountable Tech (@accountabletech) December 9, 2022
In addition to financial support for academic research, the Arabella network supports several non-profit organizations that conduct research into misinformation and disinformation.
For instance, the New Venture Fund is the architect of the Media Democracy Fund, a grantmaking non-profit that supports a variety of left-wing groups active in the spheres of media and communications, according to the Media Democracy Fund's website. The Media Democracy fund has several wealthy partners, such as George Soros' Open Society Foundation and the Ford Foundation.
The Media Democracy Fund partially sponsored the Disinfo Defense League, which describes itself as "a distributed national network of organizers, researchers and disinformation experts disrupting online racialized disinformation infrastructure and campaigns that deliberately target Black, Latinx, Asian American/Pacific Islander and other communities of color," according to the group's website. Members of the league include numerous left-wing and progressive activist organizations, such as Free Press, the Women' March and Ultraviolet.
Ahead of the 2020 election, the group held numerous webinars, trainings and other educational events with misinformation researchers, in partnership with Joan Donovan of the Shorenstein Center, to train activists to combat perceived misinformation, Protocol reported.
The New Venture Fund has also sponsored a fellowship at the Algorithmic Integrity Institute, which was described as "a pilot program to train ethnic media reporters to identify, surface, and analyze instances" of misinformation and other unsavory content, according to the fellowship's description.
In addition, the fund donated roughly $25 million to the Center for Tech and Civic Life, according to tax filings, an organization which also received hundreds of millions in "zuckbucks" from the Chan Zuckerberg Initiative to administer elections during 2020. The organization trained election workers to spot perceived election misinformation and cited former President Donald Trump as a chief purveyor of election falsehoods, according to a July 2020 manual.
The North Fund, another Arabella affiliate, is behind a group called Accountable Tech that, among pro-antitrust activism and support for privacy regulations for tech companies, researches and advocates against online misinformation; Accountable Tech is a registered trade name of the North Fund, according to the North Fund's business filings. The group organized a pressure campaign targeting advertisers to boycott Twitter amid Elon Musk's takeover of the platform, citing the threat of misinformation, among other concerns. The North Fund declined to comment to The Washington Free Beacon, who also reported on this link, but said that it "follows all disclosure requirements related to the disclosure of individual donors and grantees."
The North Fund did not respond to the DCNF's request for comment.
This story originally was published by the Daily Caller News Foundation. ##
II. Additional Information with More MHProNews Analysis and Commentary 
Former CNN correspondent and ex-Democrat Chris Plante, now a talk radio pundit with a national audience from Washington, D.C.-based WMAL, speaks about the "information dominance" in the U.S. of the political left. The report on Arabella Advisors above is but one of numerous obvious examples of how information dominance occurs. It isn't just Plante that speaks about notions tied to capital advantages and information dominance. Actor Danny Glover has made similar remarks which have been previously reported by MHProNews in the quote cited below. Glover has reportedly served on a Buffett nonprofit board.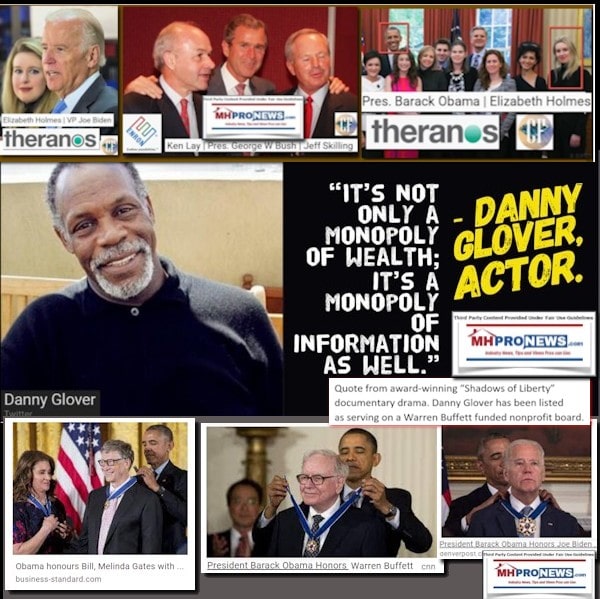 In terms of qualifications of the source, per left-leaning Wikipedia, "Plante worked at CNN for 17 years, mostly covering The Pentagon and U.S. Military. At various times at CNN, he was a Pentagon Correspondent, Senior Producer for National Security Affairs, Military Affairs Producer and an assignment editor." It would be fair to say that Plante is now more on the political right, but he routinely rips "Establishment" Republicans, with Senator Mitch McConnell (KY-R) as a prominent example, or now defeated Representative Liz Cheney (WY-R) as another.
Above, the Sierra Club's lawsuit and the leverage it had with the DOE on the manufactured housing energy rule is an example of how influence can be wielded by a nonprofit. Another example of how obliquely funded nonprofits can influence the perception or operations of manufactured housing firms is MHAction. That was explored in the report linked below, which traces the money trail from a Warren Buffett funded nonprofit to the Tides Center to MHAction. Such nonprofits routinely give their donors a tax break. But they may also still wield influence through advocacy that creates headlines, litigation, lobbying for or against certain laws or practices, and all the while they appear to most people to be arm's length from thei source(s) of their donations and funding.

Influence Watch-Behind the Curtain-NPR's Chris Arnold-"Losing It All Mobile Home Owners Evicted Over Small Debts During Pandemic" MHAction, Manufactured Housing Institute, Manufactured Homes and Communities – plus Manufactured Home Stock Updates
With that backdrop, MHProNews previously spotlighted Arabella Advisors in the report below. Note that this recent Google and Safari (iPhone browser) searches revealed that MHProNews currently ranks #1 on that search result. While that is a good reflection on our report, it should also beg the question: why don't others in MHVille trade media and bloggers report on these dark money mechanisms that tilt the scales in the direction of Buffett, his interests, and the types of Democrats who Buffett and his bucks routinely support?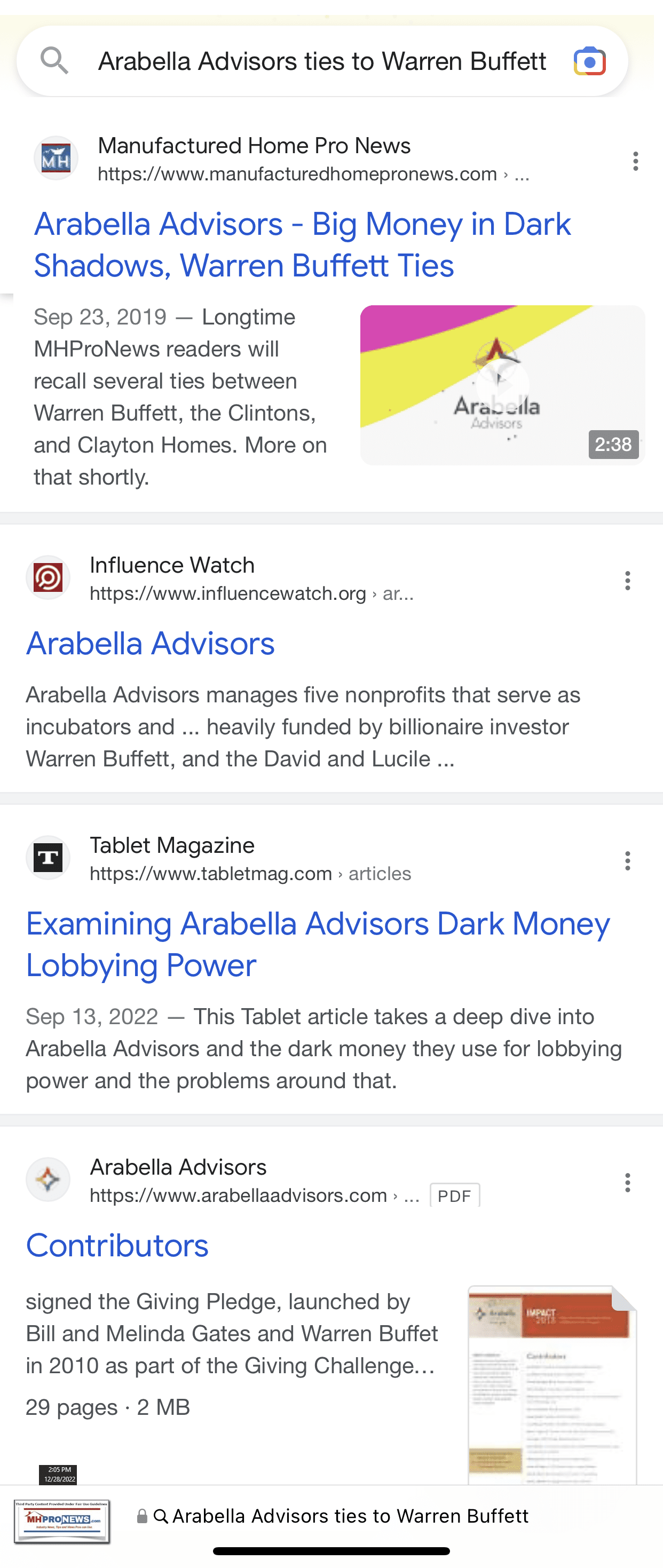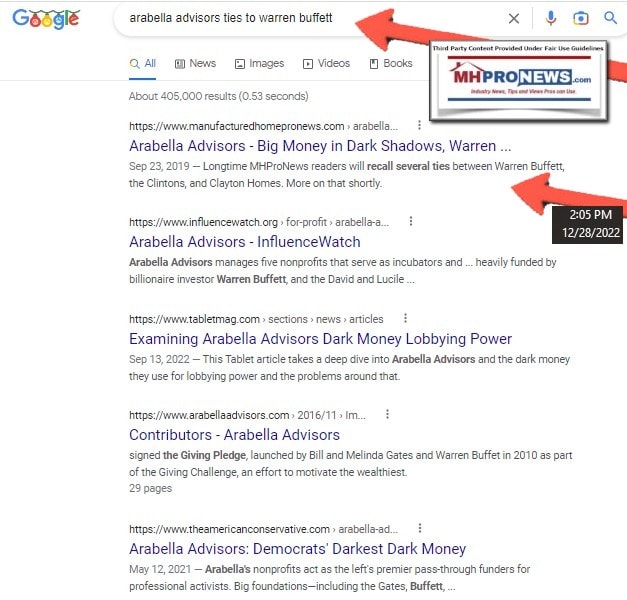 Arabella Advisors – Big Money in Dark Shadows, Warren Buffett Ties – Capital Research Group
Note that Kevin Clayton spoke about their use of nonprofits in the video interview with transcript shown below.
Warren Buffett's Pledge to Kevin Clayton – 'You Can Access Plenty of Capital' for Projects – Quotes, Facts, Video, Transcript, and Implications for Manufactured Housing Industry
It remains to be seen if the newly elected Congress which has a Republican House majority will probe such issues. What is more apparent is that for two years, the Democratically led Congress has largely ignored these types of purported schemes which have routinely favored their party. Left out of this political cartoon below by Ben Garrison is Warren Buffett, who has several close financial and philanthro-feudalistic ties with Bill Gates.  The first linked report below spotlights another nonprofit, the Civic Alliance, which has ties to Buffett bucks.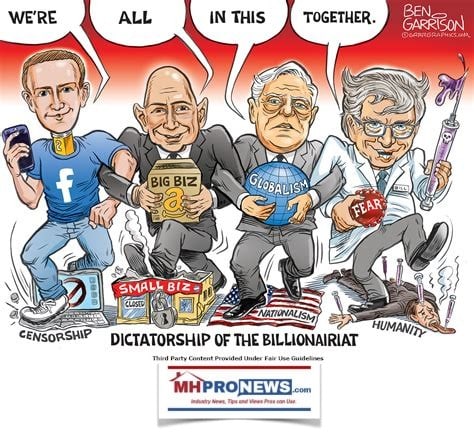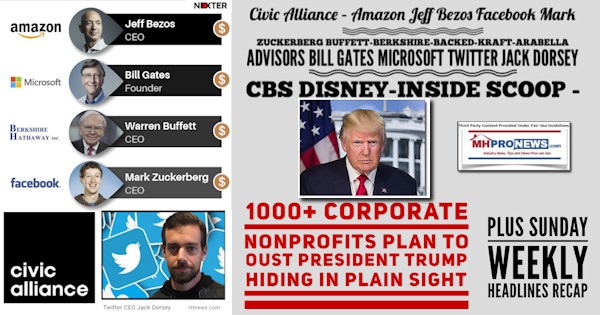 Some who 'hate Trump' may justify their support of such nonprofits and their purported influence peddling operations. But it must be noted that it is hypocritical to decry dark money in politics and then turn and embrace the effects of dark money when it benefits a favored cause.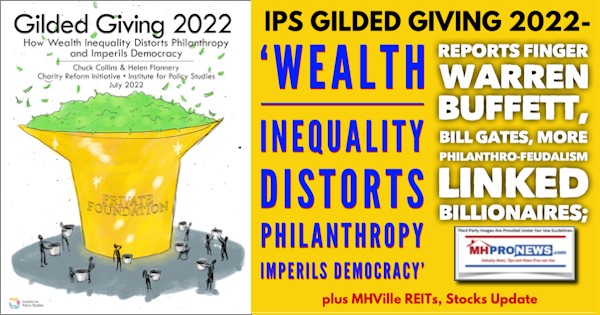 Robert Reich was quoted above as saying there is no countervailing force to money. That's a commonly held, but not quite true perspective. When the faith community is properly mobilized, that is another example with a deep history of effecting political change in the U.S. The abolitionist (antislavery) movement in the U.S. was largely driven by members of the faith community in that era. Women's right to vote is another example of faith community involvement in U.S. politics. It goes without saying that Dr. Martin Luther King Jr. was a religious leader who organized other religious leaders in what became a successful campaign to insure voting rights and civil rights in the U.S. The pro-life movement worked for nearly 50 years to finally overturn Roe v. Wade, which occurred through the Supreme Court decision in the Dobbs v. Jackson Women's Health Organization (2022) case.
The many can beat the money. One of the several reasons, beyond balance and fairness, to cite sources across the left-right media and political divide in the U.S. is precisely to attract a coalition that has the numbers needed which can 'beat the money.' Undermining and dominating the U.S. economic, legal, media, and political system in their own favor has been a project of the 'donor class' for well over a century, as a close reading of history reveals.  Gates and Buffett teamed up in the Gates Foundation, which wields tremendous influence in the U.S. and globally, as is exemplified by the fact that the Gates Foundation has been the #2 funding source for the World Health Organization (WHO).  Nonprofit and non-governmental organizations (NGOs) were clearly wielding direct and indirect influenced during the declared COVID19 pandemic. For those who are serious about beating the influence of money and the largely left-leaning billionaire class in the U.S., it is unlikely to occur by supporting the candidates that the billionaire class and their influencing organizations support.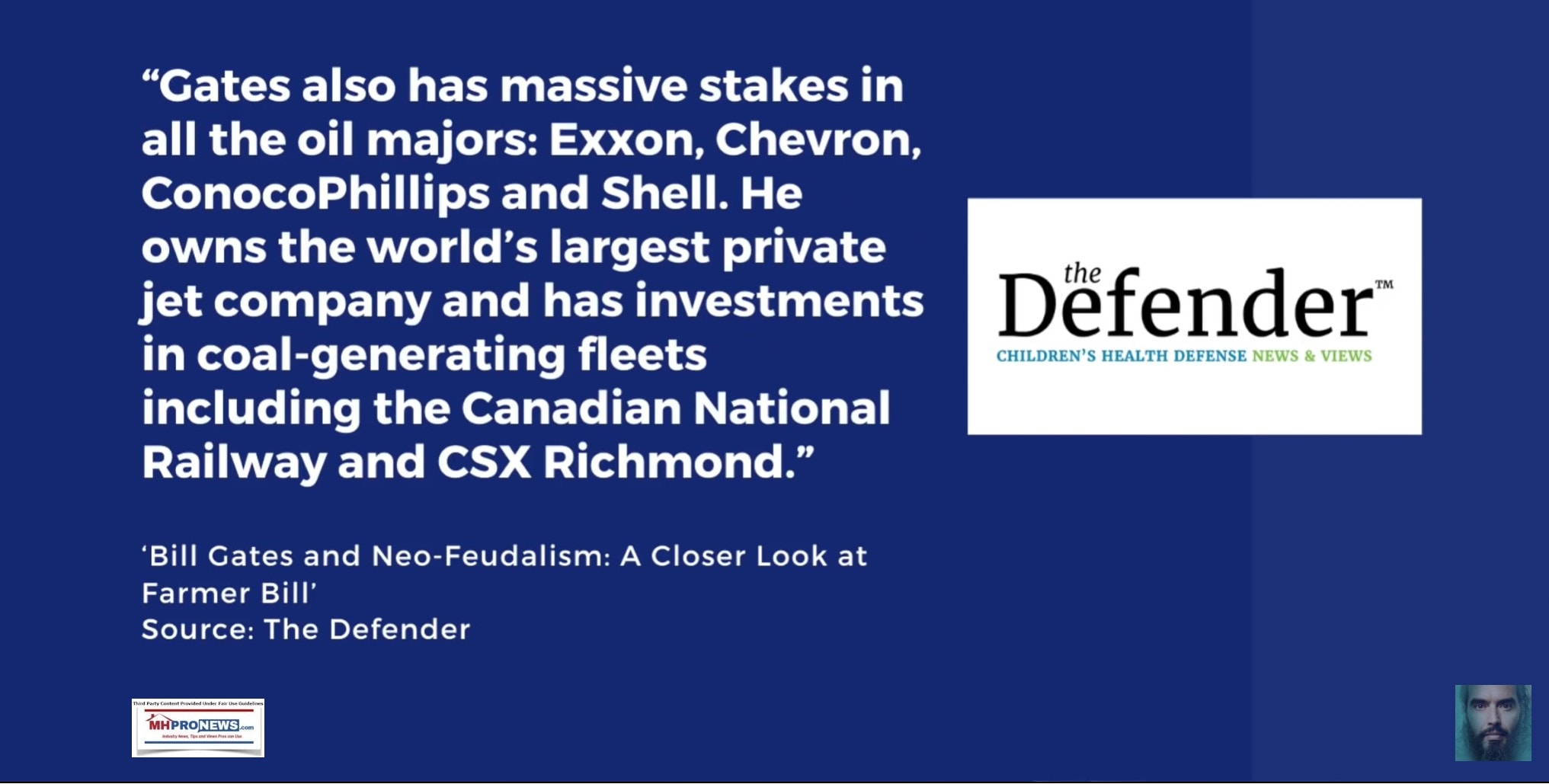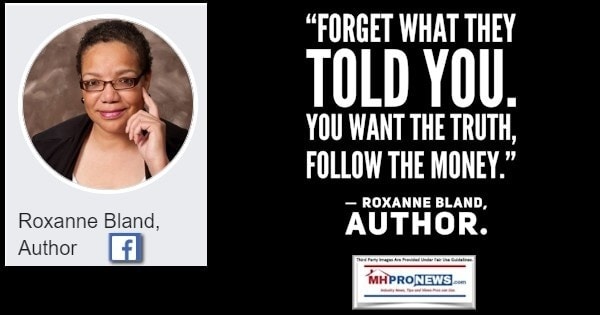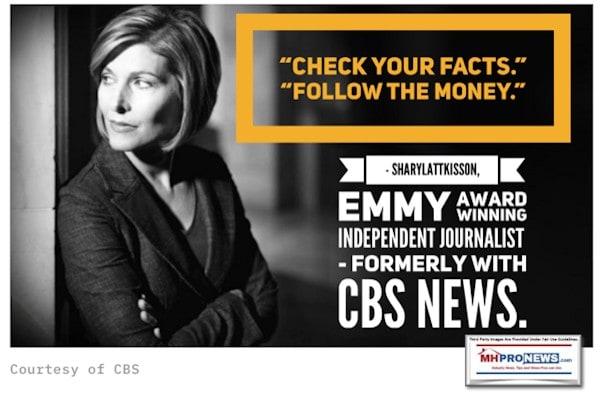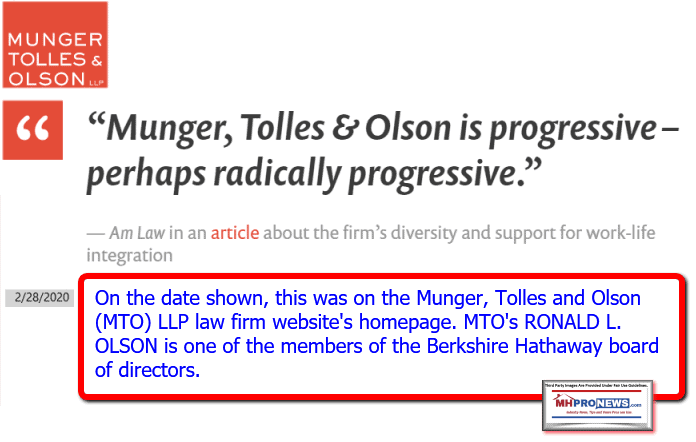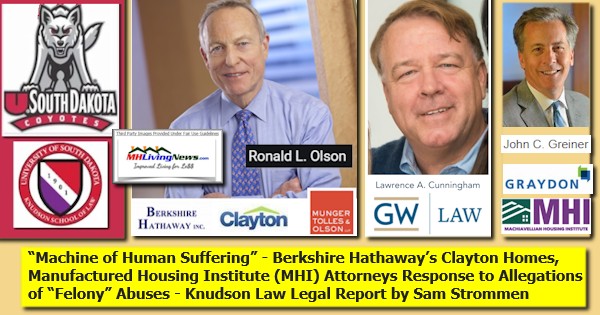 The case can be made that nonprofits and NGOs are some of the tools used in the sabotaging monopoly tactics whose principles are described by Minneapolis Federal Reserve senior researcher James A. "Jim" Schmitz Jr and his research colleagues.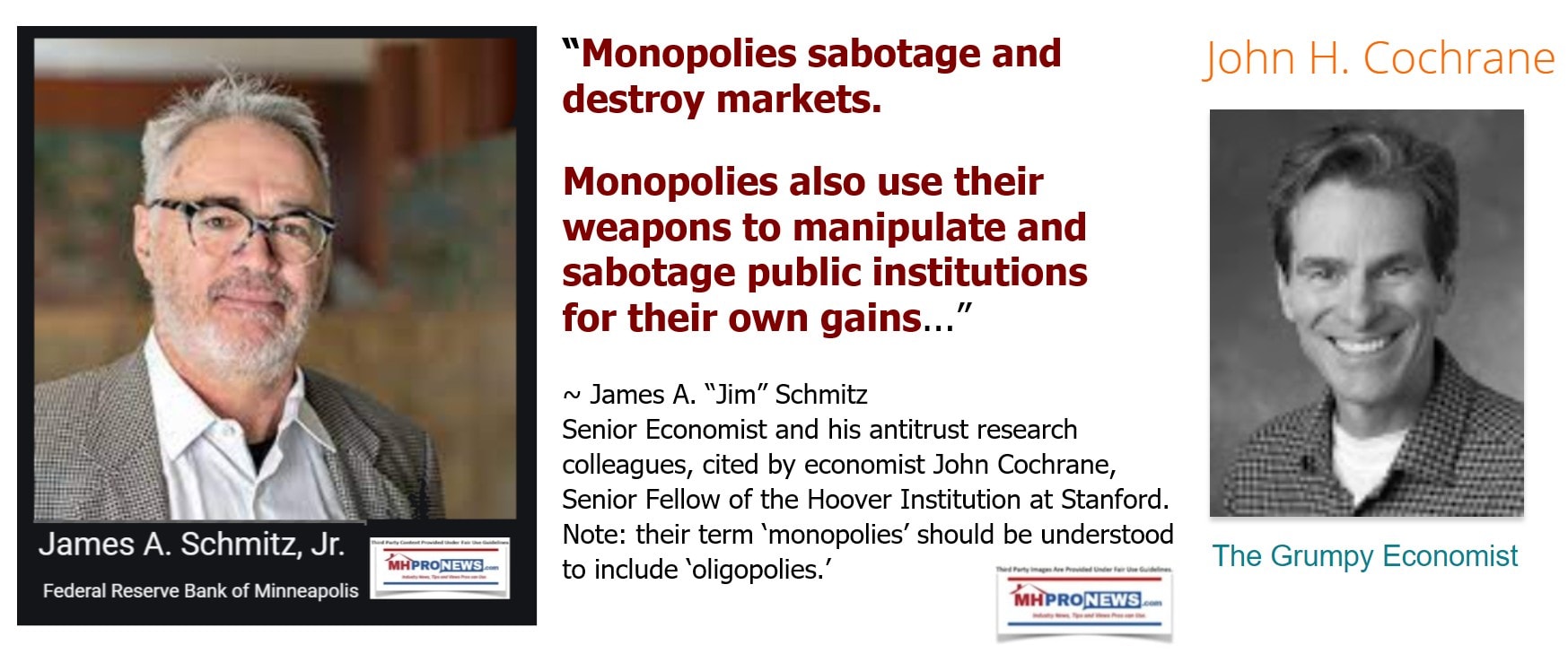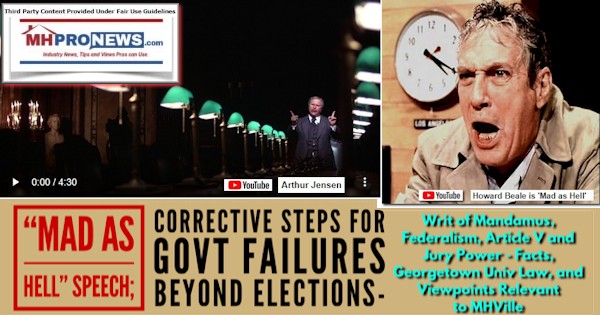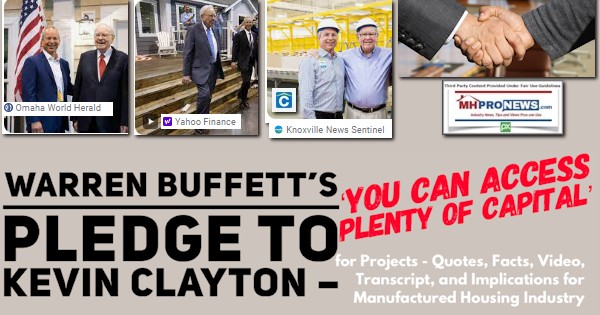 With such facts and evidence in mind, it now becomes easier to grasp why the Clayton backed Manufactured Housing Institute (MHI) embraced, rather than decried, the massive 1.7 trillion-dollar bill enacted by the lame duck session of Congress.
Manufactured Housing Institute (MHI) Claims Priorities Addressed in Congress' Year-End Legislative Package, Pros and Cons Fact Check, Analysis; plus MHVille REITs, Stocks Update
For those keen to change the 'rigged system,' understanding can lead to clarity on how that could best be accomplished. Antitrust action is part of the key. MHProNews has beat that drum editorially and through factual, evidence-based reports for years.  We have also begun to engage more with others in media to spread that message more widely.  Stay tuned for more in 2023.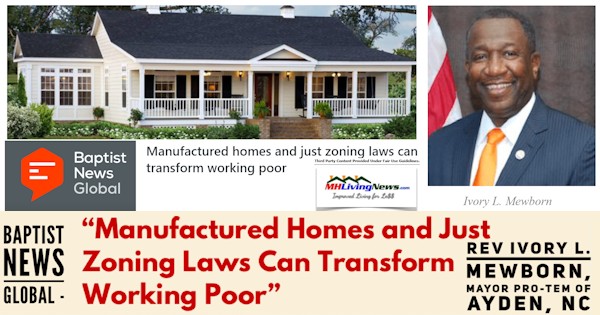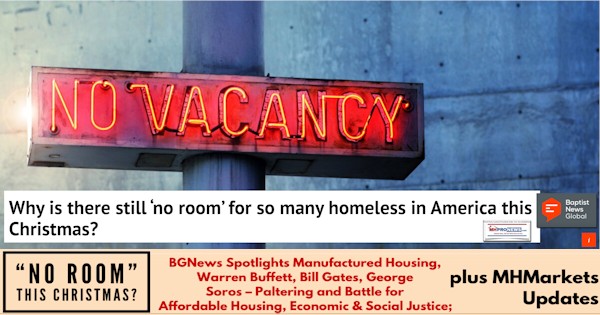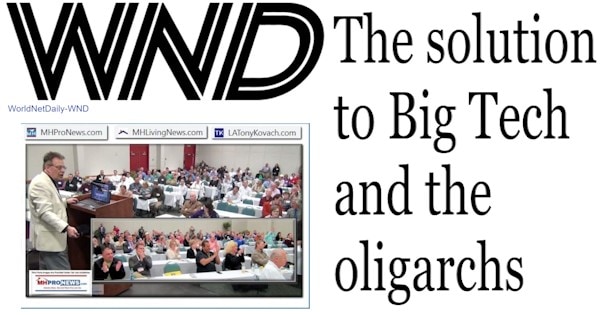 These linked reports above are just a sampling of the dozens of items produced or collaborated with by this primary author at MHProNews for other media outlets, including religious and secular ones. These efforts are arguably part of the reason why MHProNews' traffic dominates that of MHI, per third-party data.
Behind the Scenes Facts, Insights, Reams of 3rd-Party Research on Manufactured Homes and 'Mobile Home' Controversies–MHLivingNews to MHI Data-MHVille 2022 in Review I; plus, MHREITs-Stocks Update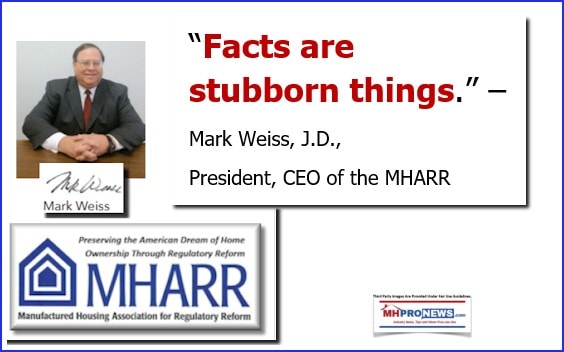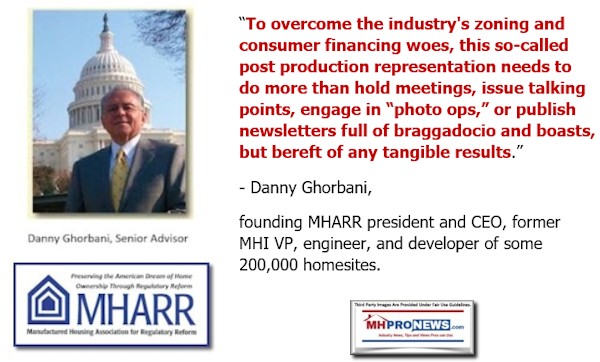 Once the nonprofit and NGO connections are understood, it is also clearer that the proper use of such organizational tools can be part of the solution to what has depressed manufactured housing production for over 20 years. Sharing accurate information, 'never quit' dedication, a clear sense of history, motivation, and a firm grounding in timeless moral principles are the keys to beating the money. There are more of us than there are of them.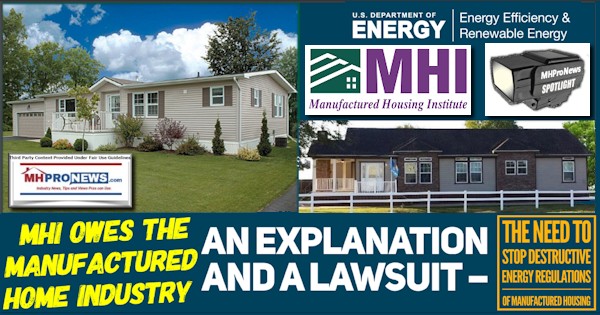 Following the Money Trail in Battle Over Green Policies, ESG Investing, Economic Liberty, Politics, and Modern Manufactured Housing
'What, then, shall we say in response to these things? If God is for us, who can be against us?' By God, If We Can Do It You Can Too! Anniversary Reflections, Viewpoints, MHVille Pro Inspirations
Fascists and Fraud, Manipulated Information and Rigged Systems, Manufactured Housing, and the USA
'Developers Moving Away from CrossMods®' Manufactured Housing Institute Oddly Admits Plan Undercuts 99 Percent of Manufactured Homes – MHI Doc, Facts, Analysis; plus MHVille REITs, Stock Updates
Has the Manufactured Housing Industry Become a Target-Rich Environment for Plaintiffs' Attorneys? Facts, News & Views; plus, Sunday Weekly Manufactured Home Industry (MHVille) Headlines Recap
How Long a Prison Term May Some Manufactured Housing Execs Get from Successful Prosecution? Law360 Clue-11 & 13 Year Prison Terms for Convicted Corp Criminal Fraud; plus MHVille REITs, Stocks Update
Daily Business News on MHProNews Markets Segment
The modifications of our prior Daily Business News on MHProNews format of the recap of yesterday evening's market report are provided below. It still includes our signature left (CNN Business) and right (Newsmax) 'market moving' headlines. The macro market moves graphics will provide context and comparisons for those invested in or tracking manufactured housing connected equities.
In minutes a day readers can get a good sense of significant or major events while keeping up with the trends that are impacting manufactured housing connected investing.
Reminder: several of the graphics on MHProNews can be opened into a larger size. For instance: click the image and follow the prompts in your browser or device to OPEN In a New Window. Then, in several browsers/devices you can click the image and increase the size. Use the 'x out' (close window) escape or back key to return.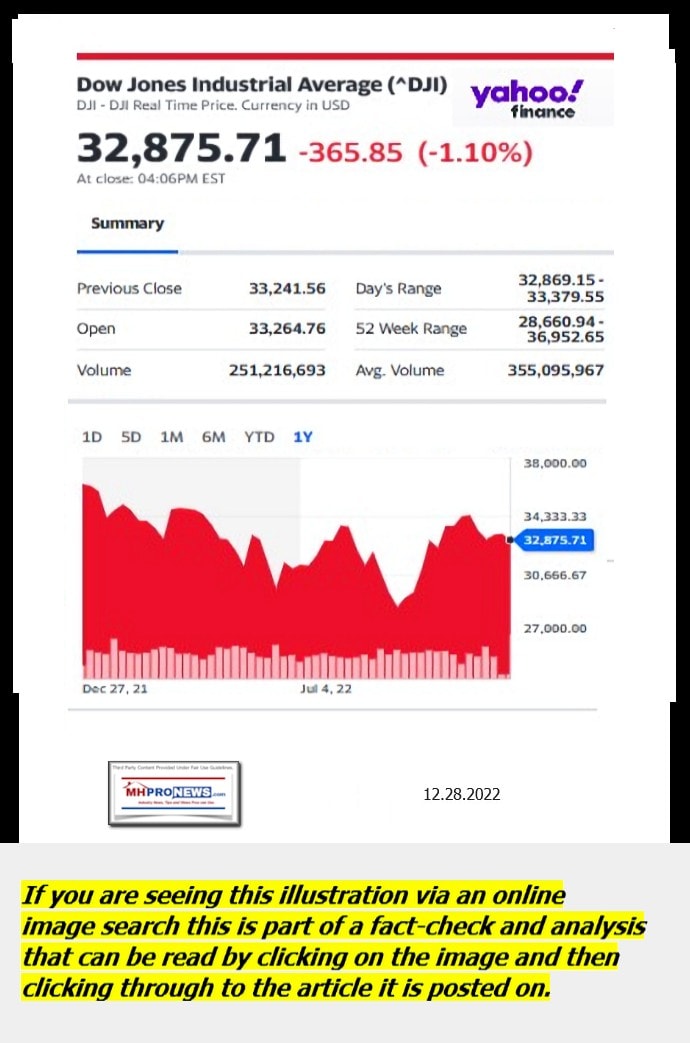 Headlines from left-of-center CNN Business – from the evening of 12.28.2022
FTX fallout
FTX founder Sam Bankman-Fried leaves Manhattan Federal Court after his arraignment and bail hearings on December 22, 2022 in New York City. Bankman-Fried, who was indicted on December 9th and arrested 3 days later by Bahamas law enforcement at the request of U.S. prosecutors, consented to extradition to the U.S. where he is facing eight criminal counts of fraud, conspiracy and money-laundering offenses which includes making illegal political contributions. He is potentially facing life in prison if convicted. He was released on $250 million bond with the bail package requiring him to stay with his parents in California.
Sam Bankman-Fried borrowed $546 million from his hedge fund to buy Robinhood stake
An electric vehicle is seen charging in Manhattan, New York, U.S., December 7, 2021.
Tax credit confusion could create a rush for electric vehicles in early 2023
An electric vehicle is plugged into a charger in Los Angeles, Thursday, Aug. 25, 2022.
Electric vehicle sales hit a tipping point in 2022
Consumers kept the economy hot in 2022. Now they're losing steam
DOGE COIN
Shiba inu who inspired 'doge' meme is seriously ill with leukemia
The soda market is flat, but not for Dr Pepper
A shopper carries a J Crew Group Inc. bag in San Francisco, California, U.S., on Thursday, Jan. 3, 2019. A gauge of Americans' attitudes toward purchases rose to an 18-year high at the end of 2018, helping lift the Bloomberg Consumer Comfort Index for a second week.
Retailers are tightening their policies to crack down on pesky returns
From the McRib to the Choco Taco, here are 6 foods we lost in 2022
PARIS, FRANCE – FEBRUARY 16: In this photo illustration, a visual representation of digital cryptocurrencies, Bitcoin, Ripple, Ethernum, Dash, Monero and Litecoin is displayed on February 16, 2018 in Paris, France. Digital cryptocurrencies have seen unprecedented growth in 2017, despite remaining extremely volatile.
Beware the 'pig butchering' crypto scam sweeping across America
Travelers wait to check-in at the American Airlines counter at San Francisco International Airport (SFO) in San Francisco, California, US, on Tuesday, Dec. 27, 2022. Southwest Airlines Co. canceled almost two-thirds of its flights Tuesday, remaining hobbled by a massive winter storm that most major rivals were able to recover from with greater ease.
David Paul Morris/Bloomberg/Getty Images
United and American Airlines place price caps on some cities to help Southwest customers get home
Southwest got billions of dollars in taxpayer aid. Why is its service still a mess?
Analysis: Why Southwest is melting down
IRS delays rule change for people who get paid on Venmo, Etsy, Airbnb and other apps
Wall Street's dirty secret: It's terrible at forecasting stocks
Why eggs have been so expensive this year
US House bans TikTok from official devices
Piers Morgan's Twitter account posts offensive tweets before disappearing
CNN Exclusive: $4 gas could return as soon as May, GasBuddy projects
Russian sausage magnate dies after hotel fall in India
McDonald's tests system that could change the fast food industry
Business partners turn on Sam Bankman-Fried
Elon Musk's Twitter obsession isn't the core reason for Tesla stock's plunge
How personal injury lawyers took over your TV
Brexit has cracked Britain's economic foundations
The tech we couldn't live without in 2022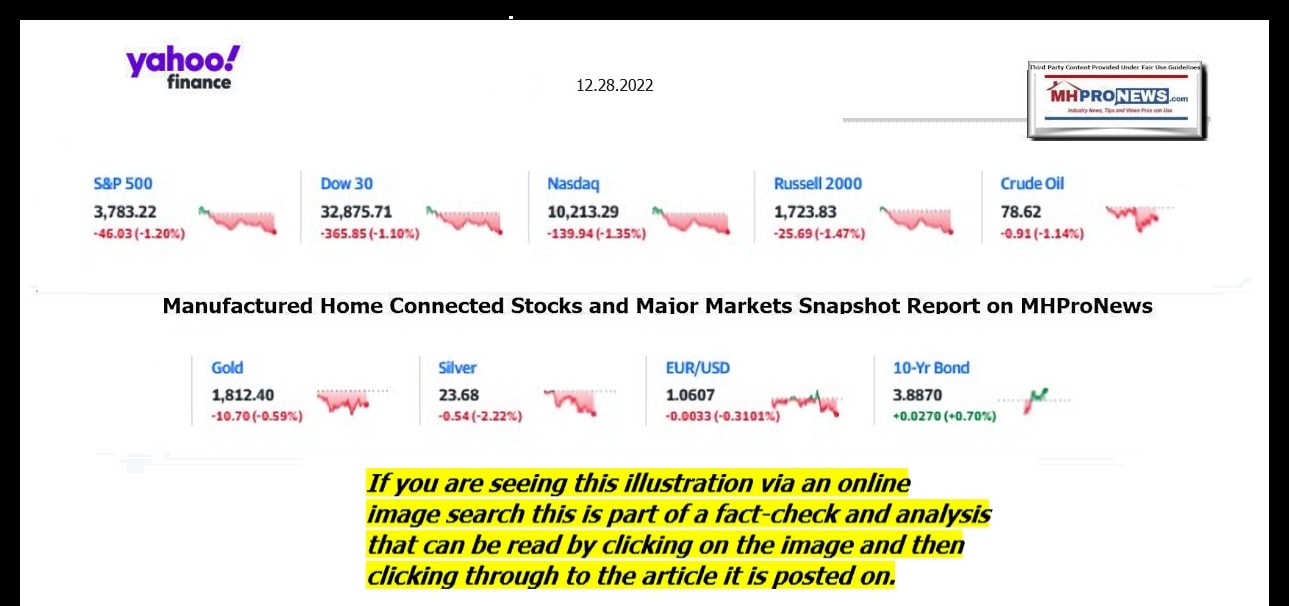 Headlines from right-of-center Newsmax 12.28.2022   
McCarthy: 6 Days Until Capitol Reopened, Restored 'to American People'
House Minority Leader Kevin McCarthy reminded people of his vow to reopen Congress, which has been closed to most visitors due to the coronavirus pandemic and security concerns after the Jan. 6 Capitol attack. [Full Story]
Newsmax TV
Mark Morgan: Biden Hasn't Enforced Title 42 All Along | video
Border Patrol Council VP: 'Crisis is Bigger Than Just Title 42' | video
Ex-Amb. Sondland: 'Stairstep' Funding Lets Russia Regroup | video
Norquist: NYT Wrong, IRS to Target Working Families | video
Trump Lawyer: Trump Inquisition Over Helping Americans | video
Judge Napolitano: Jan. 6 Panel Referrals 'Worthless' | video
Andrey Illarionov: Putin Wants 'Historic Russia', Not Peace | video
Comer: Dems Should Join Probe of FBI/Twitter | video
Gohmert: Social Media Companies Should Face Liability | video
Newsfront
Rivals Cap Fares as Southwest Cancellations Continue
Several of the nation's airlines are capping fares in response to a deluge of last-minute bookings after Southwest Airlines canceled nearly 11,000 flights since last week, leading travelers stranded and the Biden administration demanding answers. … [Full Story]
Related Stories
Buttigieg: Southwest Airlines Flight Disruptions No Longer Weather Driven
Southwest Cancels More Flights, Draws Federal Investigation
US to Mandate COVID Tests for Travelers From China
The United States will impose mandatory COVID-19 tests on travelers [Full Story]
Paul Pelosi Attack Suspect Enters Not-guilty Plea
The man who allegedly broke into U.S. House Speaker Nancy Pelosi's [Full Story]
The Fakest News of 2022: 5 Biggest Political Lies of the Year
Despite "misinformation" labels peppering social media posts on a [Full Story] | Platinum Article
The man who allegedly broke into U.S. House Speaker Nancy Pelosis [Full Story]
The 5 Biggest Political Moves of 2022
Non-stop political messaging during the midterm elections mostly [Full Story] | Platinum Article
DHS: End of Title 42 Raises Threats Directed at Migrants
The Department of Homeland Security last week warned of potential [Full Story]
Russia Intensifies Attacks on Liberated Kherson, Eastern Ukraine
Russian forces stepped up mortar and artillery attacks on the [Full Story]
Related
Kremlin: Any Ukraine Peace Plan Must Include Annexed Regions
France's Defense Minister Goes to Ukraine to Boost Support
Walberg to Newsmax: Biden WH Must 'Stand Up to China' on Data Theft |video
Putin's 'Chief Poisoner' Fired for Criticizing Ukraine War
US Digs Out From Monster Storm as Death Toll Passes 50
The monster storm that killed dozens in the United States over the [Full Story]
Related
Death Toll From Buffalo Blizzard Rises to 34
Buttigieg: Southwest Airlines Flight Disruptions No Longer Weather Driven
Southwest Cancels More Flights, Draws Federal Investigation
Biden: I'm Working to Ensure Airlines 'Accountable' for Cancellations
Sam Bankman-Fried to Enter Plea in FTX Fraud Case
Sam Bankman-Fried is expected to enter a plea next week to criminal [Full Story]
McCarthy: 6 Days Until Capitol Reopened, Restored 'to American People'
House Minority Leader Kevin McCarthy reminded people of his vow to [Full Story]
Cyberattacks Create Deadly Conditions at US Hospitals
Hospitals on the frontline of cyberattacks are increasingly strained [Full Story]
Ex-Twitter Employees Ran 'Fauci Fan Club' Slack Channel
Head of Twitter, Elon Musk, revealed that former employees of the [Full Story]
Watchdogs Need More Money to Find Stolen COVID Aid: Report
S. government watchdogs remain overwhelmed in their jobs to find [Full Story]
'No Plan B': Republicans Chided for Infighting on McCarthy
David Valadao, R-Calif., on Wednesday rebuked fellow Republicans [Full Story]
Biden Signs Bill Removing Bust of Dred Scott Decision Author From Capitol
The bust of former Supreme Court Chief Justice Roger Taney, who [Full Story]
Supreme Court Asked to Bar Punishment for Acquitted Conduct
In courtrooms across America, defendants get additional prison time [Full Story]
Russia, China Hold Naval Drills, Practice Submarine Capture
Russia and China have completed naval drills in the East China Sea, [Full Story]
China COVID Pivot Sparks Jitters Worldwide
Beijing's sudden pivot away from containing COVID-19 has caused [Full Story]
Pending Home Sales Sag More Than Expected
Contracts to buy U.S. previously owned homes fell far more than [Full Story]
Video Report: Iran Threatens to Destroy Tel Aviv
On Wednesday's "Wake Up America,"Iran threatens to destroy Tel Aviv [Full Story] | video
Paul Whelan's Brother on 'Hard' 4th Anniversary of Russian Arrest
The brother of Paul Whelan, who is in a Russian prison on espionage [Full Story]
Judge Gives 2nd Whitmer Kidnap Plot Leader 19 Years in Prison
A Delaware trucker described as a co-leader of the conspiracy to [Full Story]
Pew Poll: Americans Say US Global Influence Getting Weaker
The United States has lost influence on the world stage according to [Full Story]
Walmart Seeks Dismissal of Lawsuits Over Va. Mass Shooting
Walmart asked that three lawsuits filed by employees be thrown out [Full Story]
US Expanding Efforts to Stop Iran From Supplying Drones to Russia
The Biden administration is expanding its efforts to stop Iran from [Full Story]
Wisconsin Waitress Gets $1,000 Tip from Christmas Customer
A Wisconsin waitress got a Christmas morning surprise from a customer [Full Story]
Bankman-Fried, Michael Lewis Collaborating on Book
Accused crypto crook Sam Bankman-Fried is collaborating with [Full Story]
Video Report: NOAA Failed to Project This Deep Freeze
Snow flurries and below freezing temperatures were reported as far [Full Story] | video
ADL Chief Rips Whoopi Goldberg for Holocaust Remarks
The head of the Anti-Defamation League on Tuesday criticized "The [Full Story]
Pentagon Grounds 'Higher-Risk' F-35s After Hover Crash
The Pentagon and United States F-35 Joint Program Office, the [Full Story]
More Newsfront
Finance
Sam Bankman-Fried to Enter Plea in FTX Fraud Case
Sam Bankman-Fried is expected to enter a plea next week to criminal charges he defrauded investors and looted billions of dollars in customer funds at his failed FTX cryptocurrency exchange…. [Full Story]
Google Must Face Children's Privacy Lawsuit
Lauren Fix, The Car Coach: Enjoy the Ruggedness of the 2023 Mazda CX-50
Rival Airlines Cap Fares as Southwest Cancellations Continue
Rocky Ride: Tesla Stock on Pace for Worst Year Ever
More Finance
Health
Smokers More Prone to Memory Loss by Middle Age
If you need another reason to quit smoking, researchers have one: your mid-life brain health. Not only does smoking harm lung and heart health, but it increases the chances of middle-aged memory loss and confusion, a new study shows. The likelihood of mental ("cognitive")…… [Full Story]
New Research Finds Diet Drinks Do Not Exacerbate Urinary Incontinence
Try Shaking Meditation to Release Holiday Stress
Study: Stem Cell Therapy More Effective Against MS Than Meds
Loneliness Linked to Premature Death in People With Heart Disease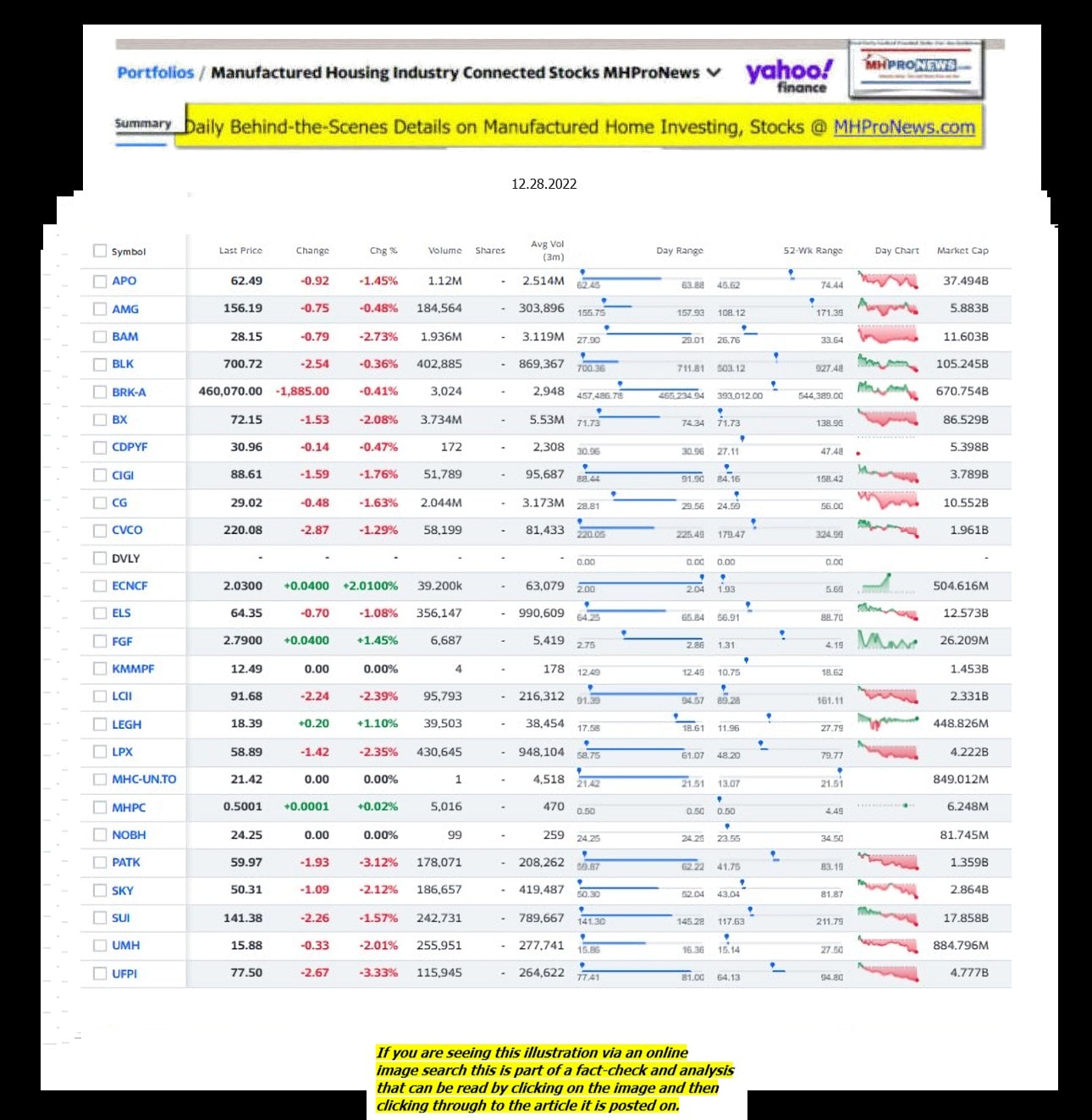 ====================================
Updated
NOTE 1: The 3rd chart above of manufactured housing connected equities includes the Canadian stock, ECN, which purchased Triad Financial Services, a manufactured home industry finance lender.
NOTE 2: Drew changed its name and trading symbol at the end of 2016 to Lippert (LCII).
NOTE 3: Deer Valley was largely taken private, say company insiders in a message to MHProNews on 12.15.2020, but there are still some outstanding shares of the stock from the days when it was a publicly traded firm.  Thus, there is still periodic activity on DVLY.
Note 4: some recent or related reports to the REITs, stocks, and other equities named above follow in the reports linked below.
Manufactured Housing Properties-Results for Three and Nine Months Ending September 30.2022–Exploring 'Mobile Home Park' Manufactured Home Community Investing; plus MHVille REITs, Stocks Update
Manufactured Housing's Next BIG Regulatory Battle That MHARR's Spotlighted and Which MHI Conveniently Ignored in Recent 'Manufactured Housing Institute News;' plus Sunday Weekly Headlines Recap
'Changes Will Benefit Customers,' Boost Sales-Legacy Homes CEO Duncan Bates – LEGH 'Delivered 22.5% Return on Equity in 1 Yr' – Corp Q3 2022 Insights, Analysis; plus MHVille REITs, Stocks Update  
'No Assurance Inflation Will Not Affect Our Future Profitability Financial Position'=Cavco Industries 10-Q, Solitaire Deal, More CVCO Data; Supreme Court Ruled-SEC Regs on False-Omitted Remarks
Skyline Champion Provides Quarterly Results, Adding Retail Centers, Improved Delivery Times-CEO Mark Yost Says 'Can Outperform Conventional Housing' Explored; Plus MHVille REITs, Stocks Update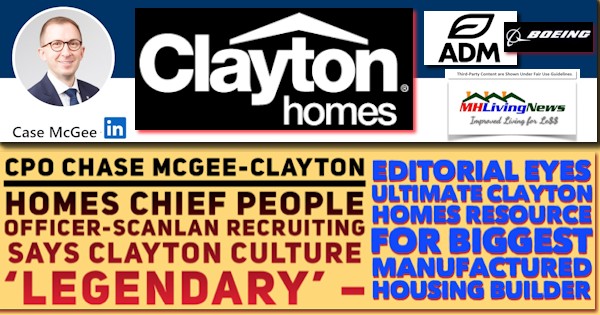 Triad Financial Services Q2-2022 FINANCIAL RESULTS, per ECN Capital – Several Bright Spots in Manufactured Home Market Highlighted, Including Communities, Retail, Land-Home, Floor; MHStocks Update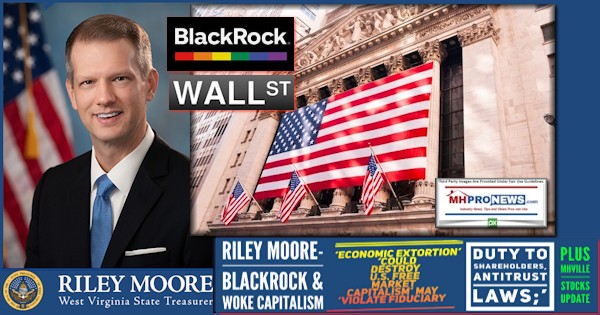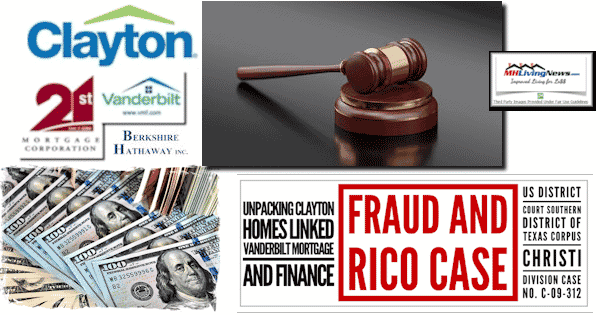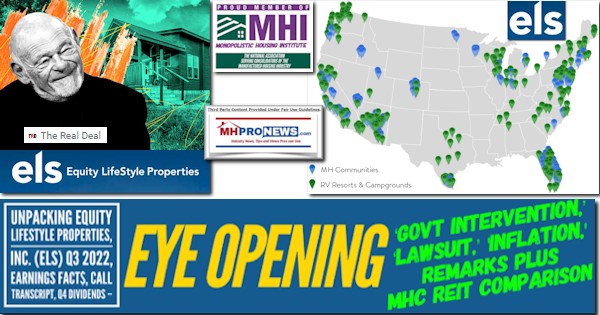 Manufactured Home Communities (a.k.a. 'Mobile Home Parks' – SIC) – Exploring UMH Properties; Fellow Manufactured Housing Institute Member Yes! Communities Suits and Settlements; plus MH Markets Updates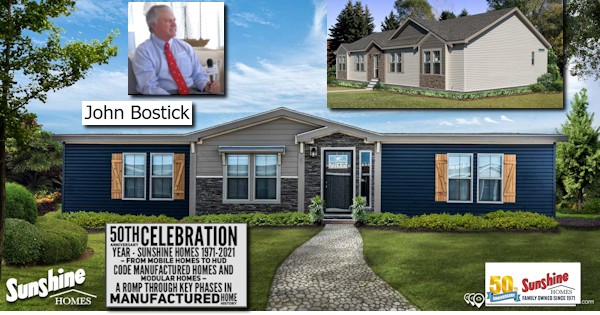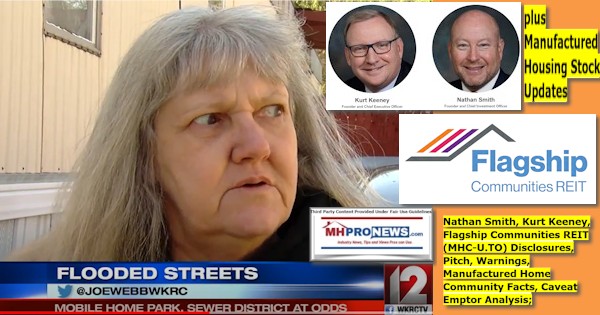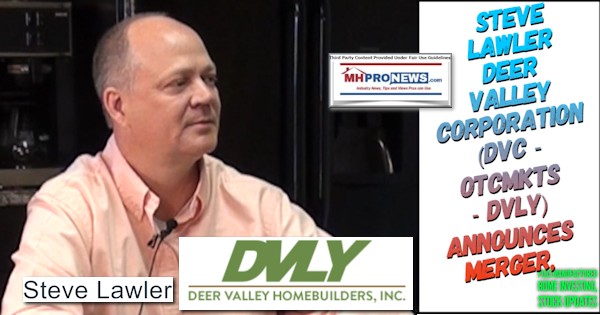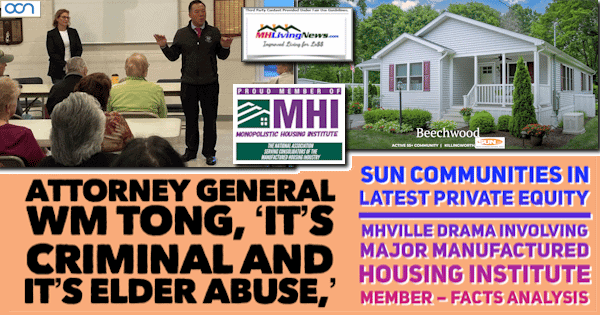 2022 …Berkshire Hathaway is the parent company to Clayton Homes, 21st Mortgage, Vanderbilt Mortgage and other factory-built housing industry suppliers.
· LCI Industries, Patrick, UFPI, and LP each are suppliers to the manufactured housing industry, among others.
· AMG, CG, and TAVFX have investments in manufactured housing related businesses. For insights from third-parties and clients about our publisher, click here.
Disclosure. MHProNews holds no positions in the stocks in this report.
· For expert manufactured housing business development or other professional services, click here.
· To sign up in seconds for our industry leading emailed headline news updates, click here.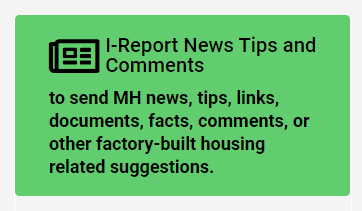 That's a wrap on this installment of "News Through the Lens of Manufactured Homes and Factory-Built Housing" © where "We Provide, You Decide." © (Affordable housing, manufactured homes, stock, investing, data, metrics, reports, fact-checks, analysis, and commentary. Third-party images or content are provided under fair use guidelines for media.) (See Related Reports, further below. Text/image boxes often are hot-linked to other reports that can be access by clicking on them.)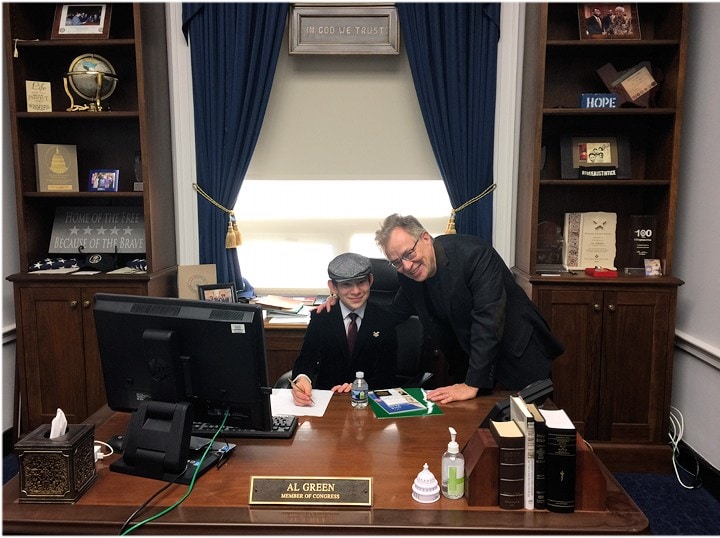 By L.A. "Tony" Kovach – for MHProNews.
Tony earned a journalism scholarship along with numerous awards in history. There have been several awards and honors and also recognition in manufactured housing. For example, he earned the prestigious Lottinville Award in history from the University of Oklahoma, where he studied history and business management. He's a managing member and co-founder of LifeStyle Factory Homes, LLC, the parent company to MHProNews, and MHLivingNews.com. This article reflects the LLC's and/or the writer's position and may or may not reflect the views of sponsors or supporters.
Manufactured Home Production Growth Continues in September 2022, per Manufactured Housing Association for Regulatory Reform-Added Facts, Analysis, plus MHVille REITs, MH Connected Stocks Update
Consumers 'Fears for the Future'-Mortgage Payments Surge Since 2021, Buyers Get Priced Out–Conventional Housing Woes are Manufactured Home Pro Opportunities; plus MHVille REITs, Stocks Update