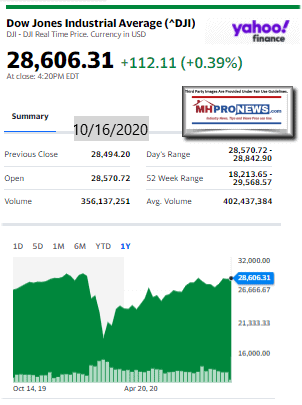 If they can't win fairly based on facts and reason, then they'll try to achieve their goals in other ways.
That seems to be the message that one or more arsonists apparently opposed to Representative Devin Nunes (CA-R), a President Donald Trump supporter, are making.
Signs along a roadway on private property and even a 'mobile home' – that might have been a HUD Code manufactured home – were set ablaze.
Voter suppression and intimidation in motion. Mobile home with my sign on it was set on fire last night. No one was injured thankfully pic.twitter.com/egNHo8FAYl

— Devin Nunes (@DevinNunes) October 13, 2020
Note the other side of the tweet by Congressman Nunes. Two conservative parties? Both Democrats and Republicans alike are 'conservative?'
Give me a break the USA has two conservative parties by any measure one is right of the other. Actual one is so far right it is bordering on fascism right now. Don't vote for fascists America.

— Sunny Skyes (@SunnySkyes53) October 11, 2020
Another counter tweet read like this.
When people wonder why there is a stealth Trump voter that is not picked up by polling, incidents like the ones above, below and that follow are no doubt among the reasons why. But if long lines of early voting in certain states are any indication, the wisdom and reason for secret ballots becomes clear.
Hey Devin, do you drive on publicly funded roads? Have you ever been to a publicly funded park? Have you ever called for emergency responders such as firefighters or police?

If the answer is yes to any of those, congratulations! You've benefited from socialism. 🙃🖕🏻

— Abby (@SnarkyAbby) October 11, 2020
MHProNews recently attended a luncheon of Hungarian ex-pats and Hungarian-American descendants. In the course of a couple of hours, about 10 people were engaged. Political topics were not forced, they simply were raised by those there. 7 of the 10 we listened to were openly for President Trump. 1 said he wouldn't be voting at all. 2 women were silent, one with the man who said he wouldn't vote for either VP Biden or President Trump. Another was the wife a Trump supporter who smiled but stayed silent.
The day before, at a dinner party with friends, 4 of the 5 were Hispanics, one an Anglo. All were pro-Trump.
So the POWERS that be cancelled my interview on @CuomoPrimeTime tonight. I've actually been ban from @CNN for a few months so I was surprised they even asked. But it seems like they can't handle the truth.

— Ice Cube (@icecube) October 15, 2020
The CWBA is the Contract With Black America, which artist Ice Cube says the Democrats blew him off until 'later,' while the Trump team listened to and made adjustments in their plan for black Americans previously reported at this link here.
Facts: I put out the CWBA. Both parties contacted me. Dems said we'll address the CWBA after the election. Trump campaign made some adjustments to their plan after talking to us about the CWBA.

— Ice Cube (@icecube) October 14, 2020

A business field rep told MHProNews that almost everyone he calls on is pro-Trump. His territory covers several states.
Pivoting back to national news, @GreggJarrett said this about the recently reported bombshells about the Biden family scandals.
Biden's "Smoking Gun" Emails Being Restricted by Facebook, Twitter "Election Interference" – plus, Manufactured Home Investing, Stock Updates
Let me get this straight: The NY Times can post to Twitter & Facebook its story on Trump's taxes based on unnamed sources and documents it won't produce. But the NY Post cannot post its story on Biden based on documents it produced. Confused? Don't be. It's political censorship.

— Gregg Jarrett (@GreggJarrett) October 15, 2020
"Big 12," Headlines Reveal "October Surprises" by Both Major Parties, plus Manufactured Housing Industry Investing, Stock Updates
Do you recall the last few weeks before 2016? Wikileaks revealed purported Clinton family corruption and scandals.  Now, the Biden Family scandals are placed on stage, based upon reporting by the New York Post which is using information from a computer that was reportedly owned by Hunter Biden, that he abandoned at a computer repair shop.
There is more in the featured focus segment that follows.
As usual, the featured focus follows tonight's quotable quotes, left-right headlines, and two of our three market snapshot graphics at the closing bell today. The final market graphic that summarizes over a dozen manufactured housing industry connected stocks at the closing bell follow the featured focus, recent and related report links.
Quotes That Shed Light – American Social, Industry, National Issues…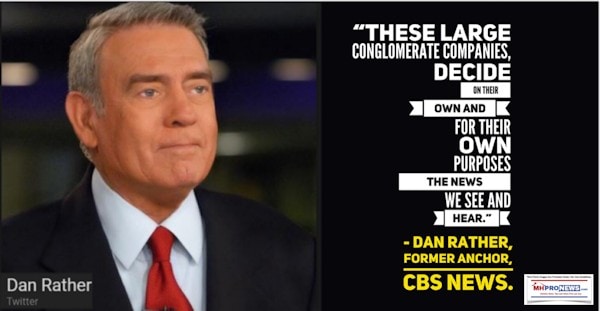 Headlines from left-of-center CNN Business
'Q fooled me'
He went down the QAnon rabbit hole for two years. Here's how he escaped the virtual cult
A former QAnon believer has this warning for families of current believers
More people watched Biden on ABC than Trump on NBC, MSNBC and CNBC
How to election-proof your portfolio
The 'MAGA' ETF is trailing the market for one major reason
The future of public transportation in the US depends on who wins the election
Pfizer may file for early Covid-19 vaccine use — but not until after the election
GM unveils 'Factory Zero' as it embarks on electric vehicle push
Retail sales climb but the economic recovery remains slow
Boeing is nearing a long-delayed approval for the grounded 737 Max
How to get the iPhone 12 for free — really
2D2JKED Florida Orlando Best Western hotel empty vacant parking lot Covid-19 coronavirus pandemic illness infectious disease health biological crisis outside
Hotel workers and CEOs are furious with Congress for failing to help them
Demand for pets is soaring during the pandemic. This company is cashing in
You can still ask for a raise — even in the middle of a pandemic. Here's how
Headlines from right-of-center Fox Business
HEALTHCARE
Trump announces CVS, Walgreens free coronavirus vaccines for seniors
The Trump admin. on Friday unveiled a deal with CVS and Walgreens to administer a future coronavirus vaccine to nursing home residents and staff free of cost.
Pfizer may apply for emergency use of COVID-19 vaccine by late November
ECONOMY
Coronavirus stimulus deal close to election a 'huge' risk for Trump: Mulvaney
Kudlow says 'almost impossible' to execute coronavirus relief deal before election
Hotels call on Trump for 'desperately needed' coronavirus relief
LIFESTYLE
Shares of gunmakers gain as Biden's lead grows
MARKETS
Boeing shares take off as Europe clears 737 Max return
MARKETS
Stocks rally as Dow, S&P register third week of gains
LIVE NOW
WATCH NOW
VIDEO
President Trump addresses supporters at rally in Ocala, Fl
SAVE US
LIFESTYLE
Theater owners implore Gov. Cuomo to reopen NY amid COVID-19 struggles
RISE OF PARLER
LIFESTYLE
Twitter rival sees surge in activity as Big Tech faces firestorm
END OF AN ERA
FOOD & DRINKS
Coca-Cola announces it will soon stop making these fizzled-out products
CHANGED HANDS
MARKETS
Dozens of Balducci's, Kings Food markets sold in bankruptcy auction
PULLING BACK?
LIFESTYLE
Trump slashes Minnesota ad spending by another $1.1M
'UNTOUCHED FOR 70 YEARS'
MONEY
How much this bar from Hitler's yacht is expected to fetch at auction
CHECK THE LABEL
HEALTH
FDA extends warning on common pain relievers
'FUNDRAGING' FLOODGATES
POLITICS
Dems lean on emotionally driven funds, adding millions to campaigns
HOW THE COOKIE CRUMBLES
FOOD & DRINKS
Bakery with history of accurate election predictions says this year won't be close
SHIFTING GEARS
MARKETS
Bankrupt car rental firm Hertz gets $1.65B lifeline, stock soaring
FAMILY FRIENDLY
FOOD & DRINKS
Inside Cracker Barrel's big menu changes
LIFESTYLE
Rising expectations leave wider workforce skills gap during COVID-19 jobs swoon
SPORTS
NJ smashes sports betting record, handling more than $748M in September
VIDEO
Controversial Section 230 will likely not be rewritten until at least early next year: Gasparino
POLITICS
Shelley Capito's 'Big Idea': Expand broadband access to bring tech jobs to rural America
LIFESTYLE
AMC renting out theaters for $99 amid pandemic recovery plans
ECONOMY
US retail sales grow for 5th month in a row
POLITICS
Twitter announces new policies after Hunter Biden report imbroglio
TECH
Google's newest features help pinpoint nearest voting locations
TECH
EXCLUSIVE: First vote for US president cast via app on personal cellphone
BUSINESS LEADERS
US senators ask Amazon if it tracks employees, curbs bids to form unions
MARKETS
Ford's sales rebound in China continues
Tax-friendly Texas poised for flood of corporate relocations
ECONOMY
Texas expects a flood of corporate relocations for this reason
POLITICS
Adelson shells out $75 million to pump up pro-Trump super PAC in final stretch
GM Cruise's autonomous vehicles to hit the streets without a human backup
TECHNOLOGY
GM Cruise's autonomous vehicles to hit the streets without a human backup
NEWS
Amazon employees sign petition urging company to offer paid time off to vote
ECONOMY
Scotts Miracle-Gro reportedly supports legalizing weed in this state
LUXURY
Tiffany's sees recovery, as LVMH tries to dump $16B deal
PERSONAL FINANCE
4 tips to navigate a 30-year retirement
MONEY
4 ways to increase your chances of getting a mortgage
MARKETS
FOX Business enhances portfolio tracker, real-time market data
Market Indicator Closing Summaries – Yahoo Finance Closing Tickers on MHProNews…
Featured Focus –
Where Business, Politics and Investing Can Meet
Markets rose. There are no doubt several reasons. But could it be that some are paying attention to the growing interest in evidence-based allegations that the Bidens have been involved in a massive pay-to-play scheme?
Hunter Biden demanded Chinese billionaire pay $10 million for 'introductions alone' https://t.co/aecKCvvsHo

— The Washington Times (@WashTimes) October 15, 2020

The Trump administration has been working with the black community for years. Unfortunately, much of the media has ignored that. But Pastor Scott knows that reality, because he's been involved in that process for years.
Ice Cube goes to Biden/Harris with plan for Blacks. They say "Come back later". Ice cube goes to Trump administration with plan for Blacks. They say "Come on in". Blacks mad at Ice Cube for not going back later to Biden. Smh

— Dr.Darrell Scott (@PastorDScott) October 15, 2020

The double standard evidenced by the anti-Trump voices in America is summed up in the tweet below.
Sooo… Donald Trump got impeached for something Joe Biden did with Ukraine.

AND Donald Trump got investigated for 3 years for something Hillary Clinton's campaign did by colluding with Russian intelligence… got it.

— Tim Young (@TimRunsHisMouth) October 15, 2020

Dan Bongino was a Secret Service agent that served President Barack Obama.
Sooo… Donald Trump got impeached for something Joe Biden did with Ukraine.

AND Donald Trump got investigated for 3 years for something Hillary Clinton's campaign did by colluding with Russian intelligence… got it.

— Tim Young (@TimRunsHisMouth) October 15, 2020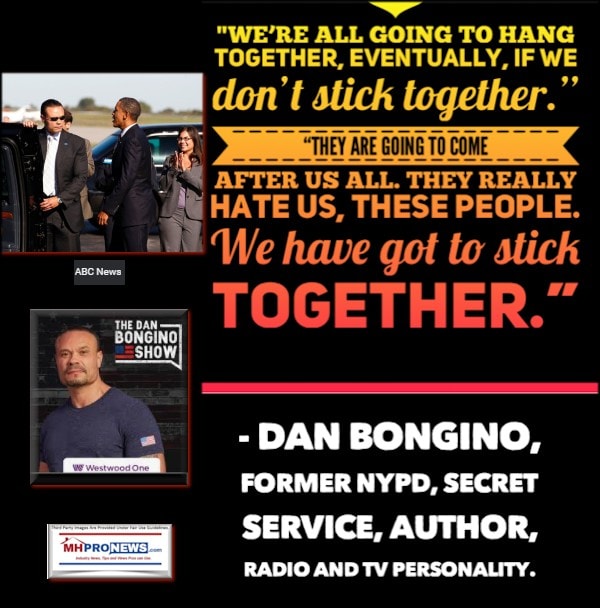 President Trump's son illustrates why thousands throng to a Trump rally, while Harris-Biden – or is it Biden-Harris? – rallies have a handful of attendees?
The polls are wrong! pic.twitter.com/6nJSf8kwnm

— Eric Trump (@EricTrump) October 15, 2020

Big Tech is being called in to testify for alleged election meddling just days before November 3, and while early voting is already underway.
Big tech has grossly overreached and Americans are angry. https://t.co/dwaF1HXHvG

— Ivanka Trump (@IvankaTrump) October 15, 2020
November 3rd is looming. Get the facts, look at the evidence. Follow the money trail.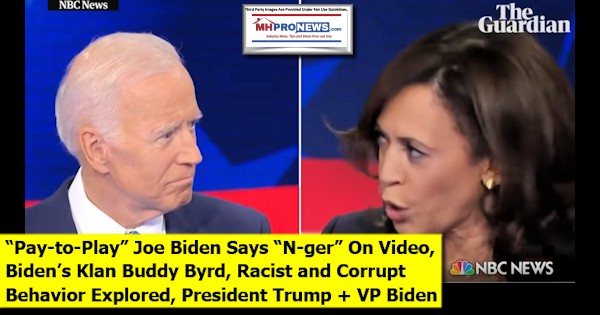 More manufactured housing focused is the sobering insights published below.
Manufactured Housing Institute's (MHI) Pre-Election Missive, White House Fires Back Following MHI's Message – WATCH: President Trump Takes Questions on Economic Recovery
For a mix of national and industry-specific topics, see the related reports that follow.
Related, Recent, and Read Hot Reports
"Trailer Park" Senator Who Grew Up in Mobile Home Re-election Contest Suddenly Surprised by Multiple Sex Scandals
"Shut Down DC" – November Revolution Across USA Plan Exposed, Billionaires Warren Buffett, Bill Gates, George Soros, Backing, "There is No Plan B"
"Rising China is a Positive Development" – Joe Biden, "Riding the Dragon" Exposé "The Bidens Chinese Secrets" Video Documentary
U.S. Senate Homeland Security and Governmental Affairs Report Obtained, Purported Corrupt and Illegal Acts by Bidens, plus Manufactured Housing Investing, Stock Updates
AEI's Edward Pinto, Fortune – Housing Flips Recession Script, But Trouble Looms Just Ahead – Manufactured Housing Insights
"Let This Moment Radicalize You," FBI Raids Manufactured Home to Foil Radical Plot, Gov Whitmer Blames President Trump
Fake News, Fake Debates, Fake Science, Fake History – VP Mike Pence + Senator Kamala Harris Debate, plus Manufactured Home Investing, Stock Updates
Wall Street Backing, Black Americans Platinum Plan, KKK & Antifa Branded "Terrorist Organizations," plus Manufactured Housing Investing, Stock Updates
"More Punitive Regulatory" Regime Looms Warns New Manufactured Housing Industry Insider
White Billionaires vs Blacks, Minorities, "Uncle Tom" "Gaslighting" "Misdirection and Deception" – "Uncle Tom" Videos Review, plus Sunday Headline Recap
Attorney Jamie Smith – RBG Fan – Explains Joining Satanic Temple; Judge Amy Coney Barrett Connection, plus Sunday Weekly Headlines Review
"We are trained Marxists." – Black Lives Matter (BLM) co-founder Patrisse Cullors, "Deception and Misdirection" – Capital Research Center
U.S. Revolutionary Communist Leader Bob Avakian Endorses Democrat Joe Biden for President, plus Manufactured Housing Investing, Stock Updates
Trevor Loudon's "Who's Who of House Pro-Socialists…Is Your Representative On The List?" Plus, Manufactured Housing Investing, Stock Updates
Dark Money-Billionaires Buffett, Gates, Soros Funding Black Lives Matter, Antifa – Named by AG Barr in Riots, Looting – Hijacking Peaceful George Floyd Death Racial Justice Protests
'Dawn of the New Middle East,' says President Trump After Signing Peace Deal with Bahrain, UAE, Israel – Why It Matters – plus Manufactured Home Investing, Stock Updates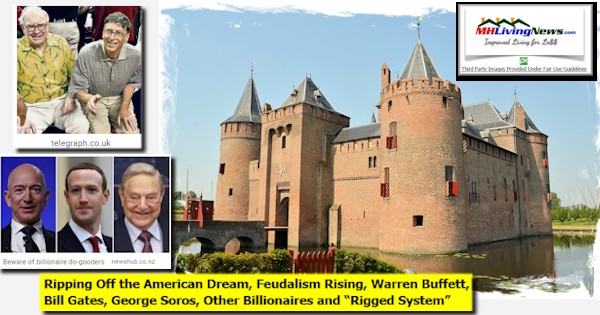 "Strong Horse" Post-Debate Surge? Hunter Biden, Blacks, Hispanics, Other Debate Insights Plus Manufactured Housing Investing, Stock Updates
Manufactured Housing Industry Investments Connected Closing Equities Tickers
Some of these firms invest in manufactured housing, or are otherwise connected, but may do other forms of investing or business activities too.
NOTE: The chart below includes the Canadian stock, ECN, which purchased Triad Financial Services, a manufactured home industry lender
NOTE: Drew changed its name and trading symbol at the end of 2016 to Lippert (LCII).
Following Change, Manufactured Housing Institute Board of Directors and MHI Executive Committee Examined
Fall 2020…
Berkshire Hathaway is the parent company to Clayton Homes, 21st Mortgage, Vanderbilt Mortgage and other factory built housing industry suppliers.
· LCI Industries, Patrick, UFPI, and LP each are suppliers to the manufactured housing industry, among others.
· AMG, CG, and TAVFX have investments in manufactured housing related businesses. For insights from third-parties and clients about our publisher, click here.
Enjoy these 'blast from the past' comments.
MHProNews. MHProNews – previously a.k.a. MHMSM.com – has celebrated our 11th year of publishing, and is starting our 12the year of serving the industry as the runaway most-read trade media.
"Big 12," Headlines Reveal "October Surprises" by Both Major Parties, plus Manufactured Housing Industry Investing, Stock Updates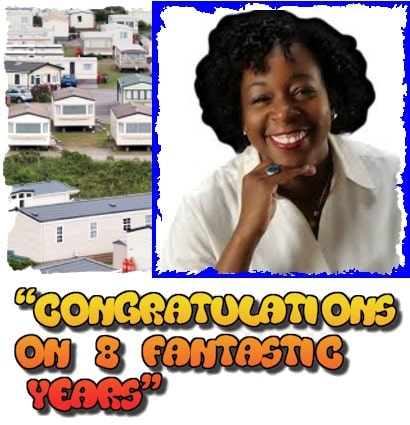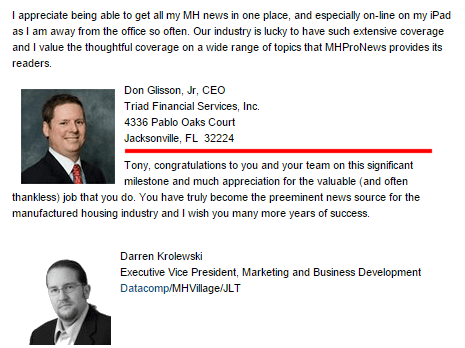 Learn more about our evolutionary journey as the industry's leading trade media, at the report linked below.
· For expert manufactured housing business development or other professional services, click here.
· To sign up in seconds for our industry leading emailed headline news updates, click here.

Disclosure. MHProNews holds no positions in the stocks in this report.
Evidence-Based State of the Manufactured Housing Industry, Fall 2020 Report – plus, Sunday Weekly Manufactured Home Headlines Review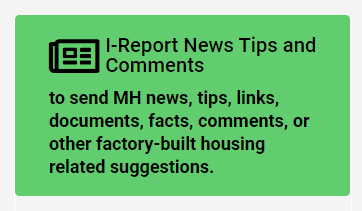 That's a wrap on this installment of "News Through the Lens of Manufactured Homes and Factory-Built Housing" © where "We Provide, You Decide." © (Affordable housing, manufactured homes, stock, investing, data, metrics, reports, fact-checks, analysis, and commentary. Third-party images or content are provided under fair use guidelines for media.) (See Related Reports, further below. Text/image boxes often are hot-linked to other reports that can be access by clicking on them.)
By L.A. "Tony" Kovach – for MHLivingNews.com.
Tony earned a journalism scholarship and earned numerous awards in history and in manufactured housing. For example, he earned the prestigious Lottinville Award in history from the University of Oklahoma, where he studied history and business management. He's a managing member and co-founder of LifeStyle Factory Homes, LLC, the parent company to MHProNews, and MHLivingNews.com. This article reflects the LLC's and/or the writer's position, and may or may not reflect the views of sponsors or supporters.