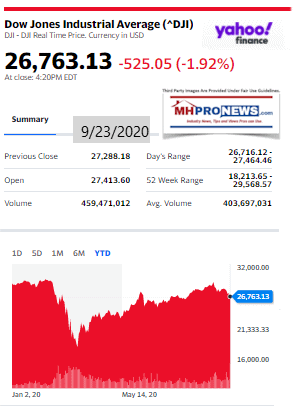 "On April 16, 2014, Vice President Biden met with his son's business partner, Devon Archer, at the White House. Five days later, Vice President Biden visited Ukraine, and he soon after was described in the press as the "public face of the administration's handling of Ukraine." The day after his visit, on April 22, Archer joined the board of Burisma. Six days later, on April 28, British officials seized $23 million from the London bank accounts of Burisma's owner, Mykola Zlochevsky. Fourteen days later, on May 12, Hunter Biden joined the board of Burisma, and over the course of the next several years, Hunter Biden and Devon Archer were paid millions of dollars from a corrupt Ukrainian oligarch for their participation on the board."
So says part of a detailed report released today by the U.S. Senate, a copy of which was obtained by MHProNews.
Robert Weissman, the president of 'progressive' or left-of-center watchdog group Public Citizen and a frequent critic of business dealings by President Donald Trump's children, previously said on this topic that "At [an] absolute minimum there's a huge appearance of conflict, and there's every reason to think that the investors that he's working with want him partnering with them because he's the son of the then-vice president and now presidential candidate." Weissman said. "[Joe Biden] should have encouraged his son to not take these positions." That's according to left-of-center ABC News.
What the report says has periodically been the subjects of center-right media investigations of the reported conflicts of interests and fears of corruption and illegality concerns involving the Bidens that pre-date his run for the Oval Office in the 2019 to 2020 election cycle.
Rephrased, these are not  'anonymous sources' making an 'October surprise' style allegations without evidence against President Donald J. Trump, ala the left-of-center The Atlantic hit-piece on comments about some soldiers that was contradicted by dozens of others on the record in and out of the military.
Rather, what this Senate committee's new report reflects largely confirm what journalists like John Solomon, best-selling author Peter Schweitzer, The Hill, Breitbart, Just the News and other sources have reported.
A recent and related report on this topic by MHProNews is found at the link below.
"Rising China is a Positive Development" – Joe Biden, "Riding the Dragon" Exposé "The Bidens Chinese Secrets" Video Documentary
The question of how and to what degree left-of-center and pro-Biden media will report on these committee findings remains to be seen.
As the first presidential debate of the 2020 cycle is now just days away. This may form part of the backdrop for what the Biden and Trump team will have to account for in their respective debate preparations. Some believe that the September 29th at 9 PM ET may be the most viewed television debate ever.
A left-of-center ABC News video on this topic as well as one from right-of-center Fox News on the Wuhan-connection of this matter will also be shown below.
More quotes on the Senate findings, the document itself, and information about the Russian, Chinese, and other connections of this troubling issue will be in our featured focus segment.  That follows the quotable quotes, left-right headlines, and two of our three market graphics at the closing bell.
Quotes That Shed Light – American Social, Industry, National Issues..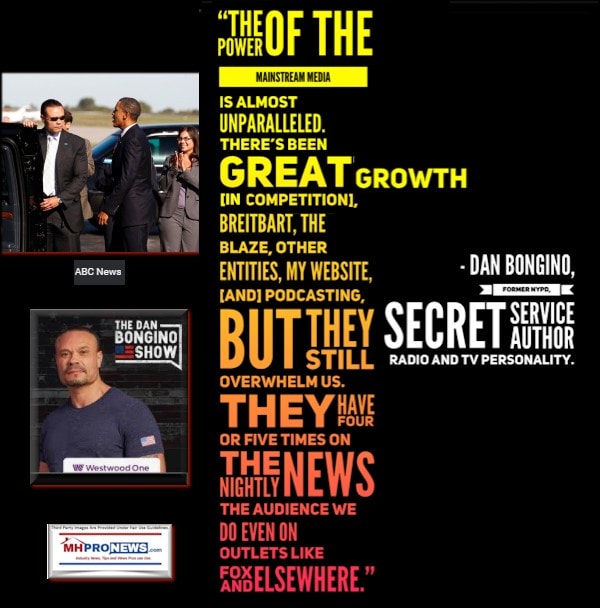 Headlines from left-of-center CNN Business
Volatility returns
A person walks in front of the New York Stock Exchange (NYSE) in lower Manhattan on September 21, 2020 in New York City. As parts of Europe prepare for another lockdown due to a resurgence in COVID-19 cases, markets across the globe fell due to the economic uncertainty. The Dow Jones Industrial Average fell over 900 points in morning trading.
LIVE UPDATES Stocks close sharply lower following another turbulent trading day
Trump says protesters are throwing tuna. Bumble Bee's response: 'Eat em. Don't throw em'
Facebook allowed hundreds of misleading super PAC ads, activist group finds
Watch out, Tesla. Volkswagen unveils the ID.4, its first all-electric SUV
Stocks perform better when a Democrat is in the White House. History proves it
Wells Fargo CEO apologizes for saying the Black talent pool is limited
Citi is spending $1.15 billion to help close America's racial wealth gap
Jeff Bezos is opening a tuition-free preschool for underserved children
Amazon just made it much easier to buy planet-friendly products
Uncle Ben's has a new name: Ben's Original
Walmart is using drones to deliver Covid-19 tests
Disney delays Marvel's 'Black Widow' until next year
Pumpkin spice mac and cheese is coming but there's a wait list
Olivia Boren leaves her apartment for the last time as she and her husband Chris Dooly are moving out of New York City amid the coronavirus pandemic, in New York, USA, 26 May 2020 (issued 28 May 2020). At the start of the New York City coronavirus lockdown in mid-March, Chris, working in child development, was able to work remotely from home while his wife Olivia found herself unemployed. The situation contributed in making the decision to move out of the city. Since the beginning of the pandemic, New York real estate businesses have reported thousands of inquiries from young people trying to leave.
So you're working remotely and want to move? Read this first
Headlines from right-of-center Fox Business
MARKETS
Dow drops over 500 points, tech and energy shares tumble
S. equity markets took a sharp turn lower in the final hour of trading with technology and energy shares pacing the declines.
LIFESTYLE
400+ reports of pages urging Kenosha violence, Facebook didn't remove: lawsuit
S.
Fired officer indicted on charges linked to Breonna Taylor shooting, but not her death
POLITICS
PPP round 2 could do a lot to support small business, Fed chair Powell says
OPINION
STEPHEN MOORE: Biden claims economy will be strong if he wins — why he's wrong
EDUCATION BY AMAZON
LIFESTYLE
Jeff Bezos is shaking up the education industry
DAREDEVIL DISPUTE
MEDIA
Disney sued over 'Toy Story 4' character
ROAD RAGE
MARKETS
Tesla sues to block Trump's China tariffs
WHAT'S COOKING?
MARKETS
Mars drops Uncle Ben's, reveals new name for rice brand
BURIED TREASURE
MARKETS
Gold price sinks to lowest level in almost 2 months
BUDGET CRISIS
S.
Mayor announces furloughs that will impact thousands of workers
STAFFING UP
ECONOMY
Major retailer going on massive, nationwide hiring spree before holidays
POLITICAL CLASS
MONEY
92% of university faculty in Ohio donated to Democrats
DOSE OF OPTIMISM
HEALTH CARE TECH
J&J's COVID vaccine enters Phase 3 trial; first to test single-shot regimen
LIFESTYLE
4 tax deductions you need to know if you are self-employed
TECHNOLOGY
Chinese state media wants its government to block US TikTok deal
TRAVEL
Boeing seeking patent on its ultraviolet wand
SMALL BUSINESS
Louisville restaurant owner says protests coupled with pandemic have been 'punch in the gut'
POLITICS
Trump implements new travel restrictions to Cuba, bans these purchases
MARKETS
Huawei's supply chain has been 'attacked', says chairman
ECONOMY
British gov't warns 7,000 trucks may need to cross English Channel into France after the Brexit transition period ends
TECHNOLOGY
Amazon denies working on 'Prime Bike,' Echelon CEO calls it 'miscommunication'
FOOD & DRINK
Reese's to sell 'salty' peanut butter cups with pretzels: 'How we're all feeling in 2020'
NEWS
Wildfires choke West Coast vineyards, 'wet ashtray' wine grapes left for birds
MARKETS
Tesla stock slides as Battery Day disappoints
NEWS
Subway store owners roast chain's COVID response, say new demands are baloney
CARS
Here's how many Cybertrucks Tesla expects to build in Texas
POLITICS
House approves spending bill in effort to avoid government shutdown during pandemic
S.
Seattle hires former pimp as 'street czar' for $150,000 after CHOP fiasco
TECHNOLOGY
Pinterest sees record downloads with iOS 14 update
MARKETS
Nike shakes off pandemic blues with surging online sales
MARKETS
Canadian auto workers reach tentative contract with Ford
SPORTS
EA Sports' 'Madden Championship Series' scores major sponsors amid gaming boom
RETAIL
Saks Fifth Avenue offering 2020 voter registration
Market Indicator Closing Summaries – Yahoo Finance Closing Tickers on MHProNews…

Featured Focus –
Where Business, Politics and Investing Can Meet
"Hunter Biden and his associate at a business entity called Rosemont Seneca Partners — where Hunter Biden was a managing partner — both obtained board seats, and according to banking records reviewed by ABC News, the firm began collecting $166,666 payments each month."  A video from left-of-center ABC News sets some of the context for the potentially bombshell report from the U.S. Senate today.
The contents for the footnoted 87 page Senate report are as follows.
TABLE OF CONTENTS
EXECUTIVE SUMMARY
INTRODUCTION
CONFLICTS OF INTEREST
THE VICE PRESIDENT'S OFFICE AND STATE DEPARTMENT OFFICIALS WERE AWARE OF BUT IGNORED CONCERNS RELATING TO HUNTER BIDEN'S ROLE ON BURISMA'S BOARD.
SECRETARY OF STATE JOHN KERRY FALSELY CLAIMED HE HAD NO KNOWLEDGE ABOUT HUNTER BIDEN'S ROLE ON BURISMA'S BOARD.
STATE DEPARTMENT OFFICIALS VIEWED MYKOLA ZLOCHEVSKY AS A CORRUPT, "ODIOUS OLIGARCH," BUT VICE PRESIDENT BIDEN WAS ADVISED NOT TO ACCUSE ZLOCHEVSKY OF CORRUPTION.
WHILE HUNTER BIDEN SERVED ON BURISMA'S BOARD, BURISMA'S OWNER, ZLOCHEVSKY, ALLEGEDLY PAID A $7 MILLION BRIBE TO UKRAINE'S PROSECUTOR GENERAL'S OFFICE TO CLOSE THE CASE.
HUNTER BIDEN: A SECRET SERVICE PROTECTEE WHILE ON BURISMA'S BOARD.
OBAMA ADMINISTRATION OFFICIALS AND A DEMOCRAT LOBBYING FIRM HAD CONSISTENT AND SIGNIFICANT CONTACT WITH FORMER UKRAINIAN OFFICIAL ANDRII TELIZHENKO.
THE MINORITY FALSELY ACCUSED THE CHAIRMEN OF ENGAGING IN A RUSSIAN DISINFORMATION CAMPAIGN AND USED OTHER TACTICS TO INTERFERE IN THE INVESTIGATION.
HUNTER BIDEN'S AND HIS FAMILY'S FINANCIAL TRANSACTIONS WITH UKRAINIAN, RUSSIAN, KAZAKH AND CHINESE NATIONALS RAISE CRIMINAL CONCERNS AND EXTORTION THREATS.
CONCLUSION
Among the key findings, per the U.S. Senate report are the following. They include millions in payoffs, that include ties to Russia, China, and the Ukraine. There are allegations of human trafficking.
Quoting:
In early 2015 the former Acting Deputy Chief of Mission at the U.S. Embassy in Kyiv, Ukraine, George Kent, raised concerns to officials in Vice President Joe Biden's office about the perception of a conflict of interest with respect to Hunter Biden's role on Burisma's board. Kent's concerns went unaddressed, and in September 2016, he emphasized in an email to his colleagues, "Furthermore, the presence of Hunter Biden on the Burisma board was very awkward for all U.S. officials pushing an anticorruption agenda in Ukraine."
In October 2015, senior State Department official Amos Hochstein raised concerns with Vice President Biden, as well as with Hunter Biden, that Hunter Biden's position on Burisma's board enabled Russian disinformation efforts and risked undermining U.S. policy in Ukraine.
Although Kent believed that Hunter Biden's role on Burisma's board was awkward for all U.S. officials pushing an anti-corruption agenda in Ukraine, the Committees are only aware of two individuals — Kent and former U.S. Special Envoy and Coordinator for International Energy Affairs Amos Hochstein — who raised concerns to Vice President Joe Biden (Hochstein) or his staff (Kent).
The awkwardness for Obama administration officials continued well past his presidency. Former Secretary of State John Kerry had knowledge of Hunter Biden's role on 5 Burisma's board, but when asked about it at a town hall event in Nashua, N.H. on Dec. 8, 2019, Kerry falsely said, "I had no knowledge about any of that. None. No." Evidence to the contrary is detailed in Section V.
Former Assistant Secretary of State for European and Eurasian Affairs Victoria Nuland testified that confronting oligarchs would send an anticorruption message in Ukraine. Kent told the Committees that Zlochevsky was an "odious oligarch." However, in December 2015, instead of following U.S. objectives of confronting oligarchs, Vice President Biden's staff advised him to avoid commenting on Zlochevsky and recommended he say, "I'm not going to get into naming names or accusing individuals."
Hunter Biden was serving on Burisma's board (supposedly consulting on corporate governance and transparency) when Zlochevsky allegedly paid a $7 million bribe to officials serving under Ukraine's prosecutor general, Vitaly Yarema, to "shut the case against Zlochevsky." Kent testified that this bribe occurred in December 2014 (seven months after Hunter joined Burisma's board), and, after learning about it, he and the Resident Legal Advisor reported this allegation to the FBI.
Hunter Biden was a U.S. Secret Service protectee from Jan. 29, 2009 to July 8, 2014. A day before his last trip as a protectee, Time published an article describing Burisma's ramped up lobbying efforts to U.S. officials and Hunter's involvement in Burisma's board. Before ending his protective detail, Hunter Biden received Secret Service protection on trips to multiple foreign locations, including Moscow, Beijing, Doha, Paris, Seoul, Manila, Tokyo, Mexico City, Milan, Florence, Shanghai, Geneva, London, Dublin, Munich, Berlin, Bogota, Abu Dhabi, Nairobi, Hong Kong, Taipei, Buenos Aires, Copenhagen, Johannesburg, Brussels, Madrid, Mumbai and Lake Como.
Andrii Telizhenko, the Democrats' personification of Russian disinformation, met with Obama administration officials, including Elisabeth Zentos, a member of Obama's National Security Council, at least 10 times. A Democrat lobbying firm, Blue Star Strategies, contracted with Telizhenko from 2016 to 2017 and continued to request his assistance as recent as the summer of 2019. A recent news article detailed other extensive contacts between Telizhenko and Obama administration officials.
In addition to the over $4 million paid by Burisma for Hunter Biden's and Archer's board memberships, Hunter Biden, his family, and Archer received millions of dollars from foreign nationals with questionable backgrounds.
Archer received $142,300 from Kenges Rakishev of Kazakhstan, purportedly for a car, the same day Vice President Joe Biden appeared with Ukrainian Prime Minister Arsemy Yasenyuk and addressed Ukrainian legislators in Kyiv regarding Russia's actions in Crimea.
Hunter Biden received a $3.5 million wire transfer from Elena Baturina, the wife of the former mayor of Moscow.
Hunter Biden opened a bank account with Gongwen Dong to fund a $100,000 global spending spree with James Biden and Sara Biden.
Hunter Biden had business associations with Ye Jianming, Gongwen Dong, and other Chinese nationals linked to the Communist government and the People's Liberation Army. Those associations resulted in millions of dollars in cash flow.
Hunter Biden paid nonresident women who were nationals of Russia or other Eastern European countries and who appear to be linked to an "Eastern European prostitution or human trafficking ring."
##
The video below is former Vice President Joe Biden bragging on camera during a discussion with the Council on Foreign Relations his demand that Ukraine fire a prosecutor that was looking into corruption related to his son Hunter's business deals. If they didn't fire that prosecutor, Biden brags, they won't get the $1 billion dollars in U.S. aid.
Ukraine fired the prosecutor. Biden laughs.
Rephrased, while Democrats on a largely party line votes pressed a claim to impeach based upon a false narrative that there was a 'quid pro quo' between President Trump and the Ukraine's new president, there was already video evidence of an actual quid pro quo of former VP Joe Biden in his own words bragging about it.
While the impeachment of President Trump was underway, the Wuhan China originated coronavirus was quietly spreading. Instead of being focused on what was evolving in China, American public officials were largely focused on the impeachment drama that ultimately led to his acquittal in the Senate.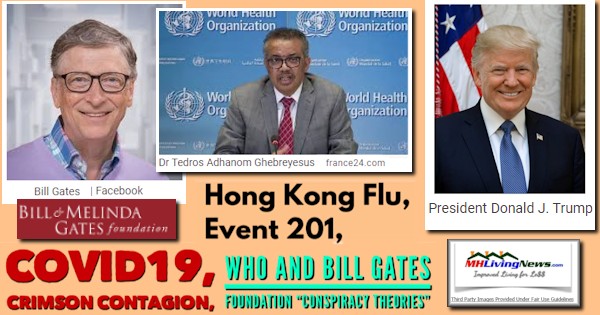 Since that MHProNews report above – and other reports related to it – two Chinese officials have fled China and made allegations that the Wuhan Virus originated in the Wuhan Institute of Virology bioweapons lab.
Each of these factoids reflects the problem of media bias, sometimes called 'fake news.'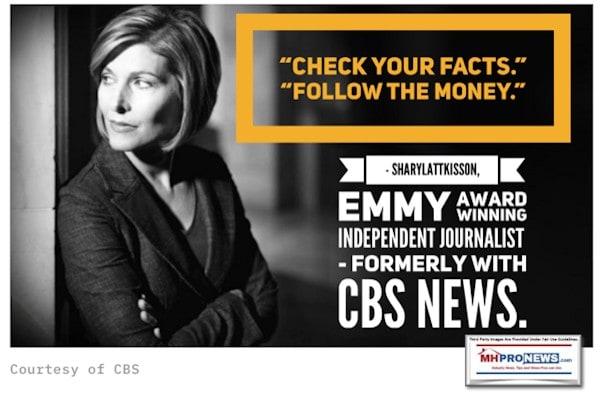 It would be an exaggeration to say that all news is fake, as MHProNews has underscored through quotes like the one below.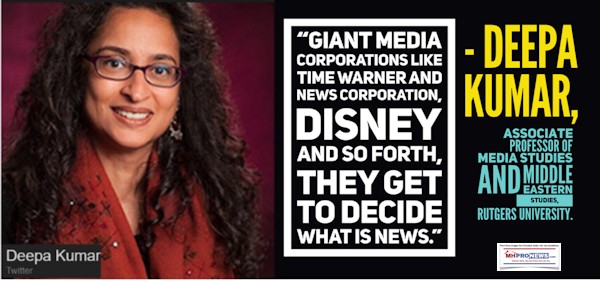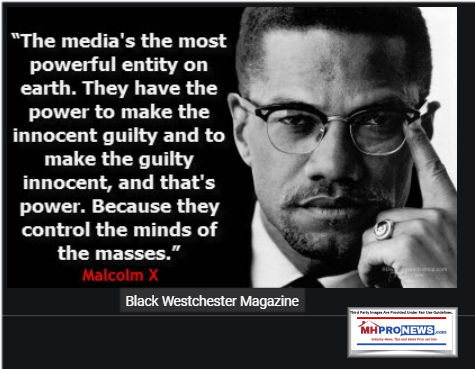 It would be equally inaccurate or exaggerated to say that all left-of-center news is weaponized. The ABC News clip above is an example of that point.
That noted, there is no doubt a pattern of much of the media more focused on anti-Trump topics, hyperbole, spin, or deception than there are reports that give a balanced view of the good and the problematic about the Trump Administration.
With just 6 weeks to the general election, the question is will enough Americans on the fence or who are persuadable see and accept reports that show Biden family corruption, falsehoods spun about President Trump, and the good that the Trump Administration accomplished?
Earlier this year, independent journalist Sharyl Attkisson provided her readers with a list of over 120 news stories that the mainstream media has gotten wrong in the era of Trump.
HUD's Teresa Payne – Office of Manufactured Housing Programs (OMHP) Administrator – Ducks Charges, MHARR Presses Red Hot Claim
Stay tuned to and check out the related reports. The report linked above is directly connected to the Biden-Trump and manufactured housing topics.
Related, Recent, and Read Hot Reports
Ukraine's Historic Gift to America, "Quid Pro No" – VP Biden, POTUS Obama, Trump and Lessons Learned
Warren Buffett Declared "Class Warfare," Buffett Says Fellow Billionaires – "We're Winning"
President Trump Praises Florida Mixed Use Retirement Community with Manufactured Homes, Golf Courses, Movie Theaters, More – plus Manufactured Housing Investing, Stock Updates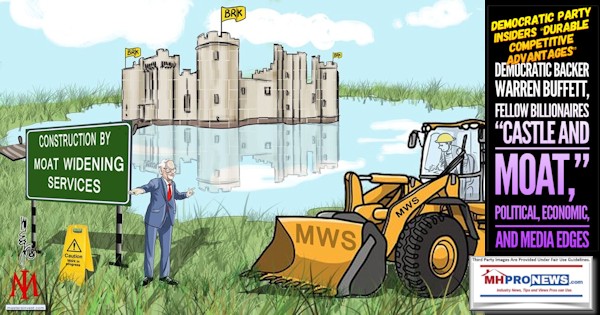 'Dawn of the New Middle East,' says President Trump After Signing Peace Deal with Bahrain, UAE, Israel – Why It Matters – plus Manufactured Home Investing, Stock Updates
As Trump-Pence vs. Biden-Harris Dystopian Selection Looms, POTUS Announces New Middle Eastern Peace Deal, plus Manufactured Home Investing, Stock Updates
Are More Blacks Moving to President Trump? "I have done more in three years for the black community than Joe Biden has done in 47 years—and when I'm reelected, the best is yet to come!" Plus Manufactured Home Investing, Stock Updates
Millions for "Swiftboating" Joe Biden, plus Manufactured Housing Investing, Stock Updates
Manufactured Housing Industry Investments Connected Closing Equities Tickers
Some of these firms invest in manufactured housing, or are otherwise connected, but may do other forms of investing or business activities too.
NOTE: The chart below includes the Canadian stock, ECN, which purchased Triad Financial Services, a manufactured home industry lender
NOTE: Drew changed its name and trading symbol at the end of 2016 to Lippert (LCII).
Fall 2020…
Berkshire Hathaway is the parent company to Clayton Homes, 21st Mortgage, Vanderbilt Mortgage and other factory built housing industry suppliers.
· LCI Industries, Patrick, UFPI, and LP each are suppliers to the manufactured housing industry, among others.
· AMG, CG, and TAVFX have investments in manufactured housing related businesses. For insights from third-parties and clients about our publisher, click here.
Enjoy these 'blast from the past' comments.
MHProNews. MHProNews – previously a.k.a. MHMSM.com – has celebrated our tenth anniversary and is in year 11 of publishing.
Learn more about our evolutionary journey as the industry's leading trade media, at the report linked below.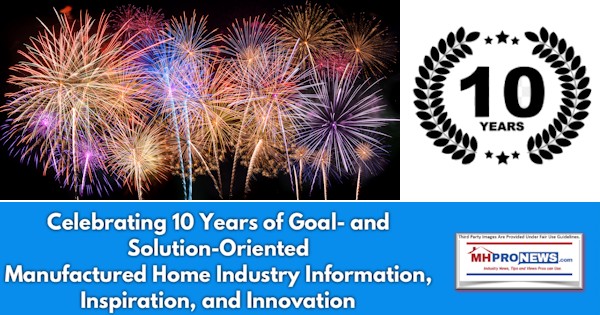 · For expert manufactured housing business development or other professional services, click here.
· To sign up in seconds for our industry leading emailed headline news updates, click here.

Disclosure. MHProNews holds no positions in the stocks in this report.
2019 Year-End Totals Reveals Decline in New HUD Code Manufactured Home Production, Shipments vs. 2018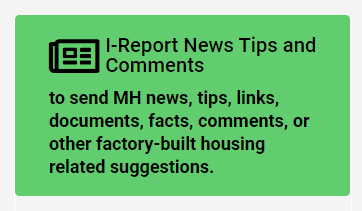 That's a wrap on this installment of "News Through the Lens of Manufactured Homes and Factory-Built Housing" © where "We Provide, You Decide." © (Affordable housing, manufactured homes, stock, investing, data, metrics, reports, fact-checks, analysis, and commentary. Third-party images or content are provided under fair use guidelines for media.) (See Related Reports, further below. Text/image boxes often are hot-linked to other reports that can be access by clicking on them.)
By L.A. "Tony" Kovach – for MHLivingNews.com.
Tony earned a journalism scholarship and earned numerous awards in history and in manufactured housing. For example, he earned the prestigious Lottinville Award in history from the University of Oklahoma, where he studied history and business management. He's a managing member and co-founder of LifeStyle Factory Homes, LLC, the parent company to MHProNews, and MHLivingNews.com. This article reflects the LLC's and/or the writer's position, and may or may not reflect the views of sponsors or supporters.