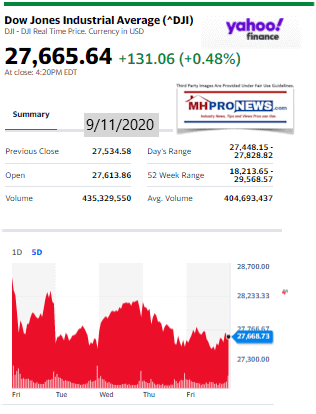 The left-of-center Associated Press (AP) and USA Today recently reported that there are two significantly different versions of reality being projected by the Trump-Pence ticket vs. the Biden Harris ticket. "Competing Versions of Reality, is how the AP summed it up. While one can certainly reasonably critique how AP and USA framed those differing versions, their underlying points are appropriate.
'Dystopian' is similar to the notion of the 'surreal.'
Surrealism has been described by Literary Devices as "Surrealism (pronounced suhr-REAL-ism) is a literary and artistic movement in which the goal is to create something bizarre and disjointed…"
Wikipedia says that "A dystopia is a community or society that is undesirable or frightening. It is an antonym of utopia, a term that was coined by Sir Thomas More and figures as the title of his best known work [Utopia], published in 1516, which created a blueprint for an ideal society with minimal crime, violence and poverty."
"Dystopia is a world in which everything is imperfect, and everything goes terribly wrong. Usually the main themes of dystopian works are rebellion, oppression, revolutions, wars, overpopulation, and disasters," per Literary Devices.
In the Biden-Harris version of reality, President Trump is often described as not only a racist, misogynist, and xenophobe, but he is also labeled as incompetent failure who has an incoherent foreign and domestic policy.
This election could provide fodder for sociologists, psychologists, and would be mass manipulators for decades to come. The case can be made that for the Democratic Biden-Harris ticket to prevail, they must convince undecided voters that the president is a non-stop liar who has repeatedly broken faith with his base and the nation as a whole. That may play with those who listen only to one side of the story. Will that and their own promises be enough to win Biden-Harris the White House?
The Trump-Pence ticket by contrast is up against not only superior sums of campaign ad dollars, but also against much of the media and Big Tech, which favors Biden-Harris. What the Trump-Pence ticket have to argue with are actual results that line up well with 2016 campaign promises.
Tonight's featured focus will be the latest piece of good news out of the Middle East. That has little to do with HUD Code manufactured housing directly, but it arguably has much to do with the industry indirectly on several fronts, including stability in oil prices, the benefits of peace, or the value to smaller businesses and workers of a Trump-reelection.
Before pivoting to the next segment of this evening's report, it is worthwhile to look at what Utopia is – which is the opposite of Dystopia.
Spark Notes summed up Sir Thomas More's book Utopia as follows.  It is interesting for our times on several levels.
Because of his Humanist studies of classical philosophy, [Sir Thomas] More had an ideal vision of morality that contrasted with the realities of his world, and one of the major goals of the Humanist movement was to integrate those ideals into real life. However, More knew that principles alone don't get anyone very far in politics. More's father was a notable judge and raised him amid politics and politicians, so he had seen how corrupt political life could be. A major theme of an early work, The History of King Richard III, was the deception and ruthlessness of rulers. The bloody War of the Roses, a vicious power struggle over the English throne that had thrown the country into chaos for much of the previous century, remained potent in English memory. In book I of Utopia, More accuses Hythloday of being too "academic" in his attitude toward advising rulers. More seems to be saying that one cannot simply represent ideal principles and then despair that corrupt leaders will never heed them. Instead, to gain influence, a conscientious political advisor must learn to play the game and to accept the realities of a world dominated by power and greed.
The Importance of Social Critique
In Utopia, More contends that thorough scrutiny of institutions is valuable and that conceiving of ideal or imaginary alternatives to reality may yield important insights into how institutions can improve. While some scholars have been tempted to read More's Utopia as a set of recommendations for the conduct of real-world affairs, an outright critique of contemporary rulers and laws would not have been possible for More, who was a respected statesmen and close advisor to Henry VIII. The narrator More criticizes the fantastical accounts of the Utopians, effectively distancing the author More from Hythloday's provocative recommendations, which include the abolition of private property. However, the extent to which the author More favors Utopian practices is unclear. In Utopia, More contrasts the problems of the real world, such as poverty, crime, and political corruption, with the harmony, equality, and prosperity of Utopian society, which suggests that More believes that at least some of the principles underlying Utopian practices are noble, even if the practices themselves are far fetched. In any case, in describing and critiquing Utopian society, More gives new perspectives on the problems and strengths of his own society."
##
Focusing on one pull-quote, More's Utopia "contrasts the problems of the real world, such as poverty, crime, and political corruption, with the harmony, equality, and prosperity of Utopian society…" in contrast to an arguable pre-cursor to Marxism's push for socialism that leads to communism, which like "Hythloday's provocative recommendations, which include the abolition of private property."
More's contention – pardon the pun – reveals how the more things change, the more they stay the same. That is because understanding human nature, which More studied, is how someone truly grasps the fundamental problems and solutions of a given era, including the modern one here in the U.S.A.
With that metaphorically and symbolically Utopian (Trumpian) vs. Dystopian (Biden) visions, let's pivot toward tonight's featured focus, which is the latest announcement of yet another Middle East peace deal. That is found after the left-right headline recap for the day, 2 of the 3 market snapshots at the closing bell. The president said at a recent rally, "When we win [Trump-Pence] America wins," to which thousands replied with chants of "Four more years!"
Quotes That Shed Light – American Social, Industry, National Issues…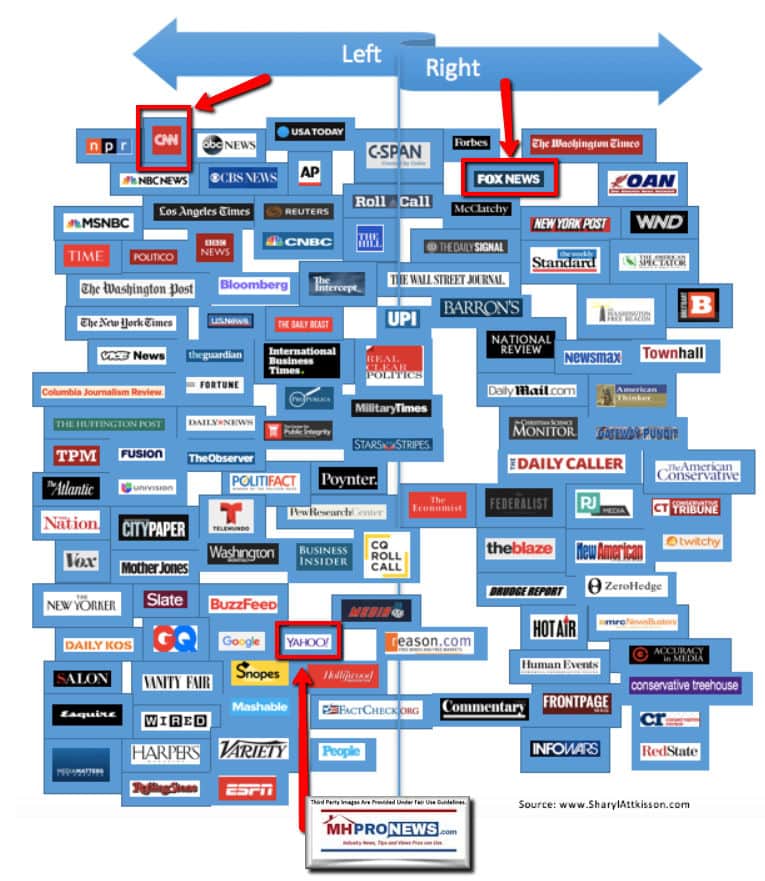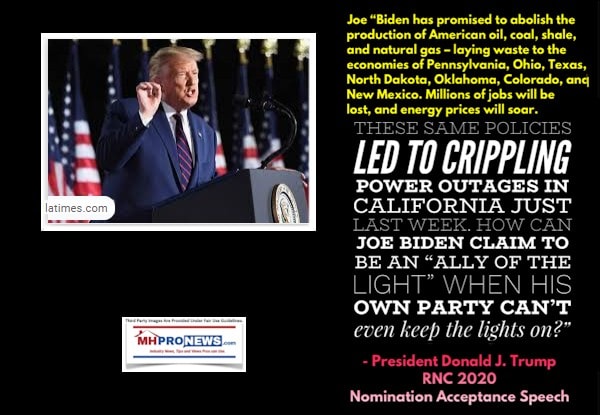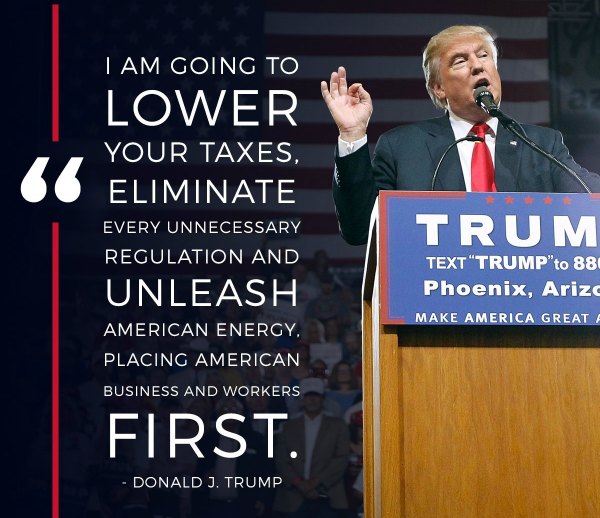 Headlines from left-of-center CNN Business
Your job vs. your health
A 'tidal wave' of Covid-related workplace lawsuits could be on the way
911 dispatchers slammed with calls about QAnon-backed false rumors about wildfires
Mining CEO resigns after 46,000-year-old sacred Indigenous site is destroyed
Britain clinches first major trade agreement since leaving the EU
The UK government sent millions of workers home because of the pandemic. They may never return
61% of Americans looking for jobs right now want to switch careers
How Fox News covered the Woodward recordings of Trump
Stores ended hazard pay for their workers. They're still spending hundreds of millions buying back their stock
NASA wants to buy moon rocks
Are you ready for some football? Gamblers are rejoicing
Netflix CEO Reed Hastings: I lied when I said 'family is most important'
Mortgage rates fell to their lowest level ever for the 9th time this year
SpaceX strapped a camera to a Falcon 9 rocket. Watch what happened
A car dealer walks past cars for sale at a used car dealership in Jersey City, New Jersey, U.S, on Wednesday, May 20, 2020. Governor Phil Murphy has lifted restrictions on in-person auto sales, provided the businesses follow social distancing guidelines, NBC reported.
Used car sales are booming, and that's pushing up inflation
SAN FRANCISCO, CALIFORNIA – AUGUST 03: A pedestrian walks by a Jos A. Bank clothing store that is closing on August 03, 2020 in San Francisco, California. Tailored Brands Inc., the parent company of Jos a Bank and Men's Wearhouse, filed for Chapter 11 bankruptcy protection after suffering from coronavirus-related store shutdowns. The company cut twenty percent of its workforce and plans to close 500 stores. First-quarter sales were down 60%.
Bankruptcy filings are mounting. And that's just the tip of the iceberg
Headlines from right-of-center Fox Business
POLITICS
Trump announces agreement between Bahrain, Israel to normalize relations
President Trump announced that Bahrain has agreed to normalize relations with Israel, another diplomatic win for the president.
Trump nominated for Nobel Peace Prize by Norwegian official, citing Israel-UAE deal
ECONOMY
August budget deficit hits $200B as 2020 estimates approach WWII levels
ECONOMY
More coronavirus job losses are becoming permanent
MARKETS
Ex-NYSE CEO: 'My people who were coming down second tower…would only say 1 thing'
Trump pays tribute to the 'extraordinary sacrifice' of Americans who died on 9/11
OPINION
CHARLIE GASPARINO: 9/11 and the pandemic — a united and divided society
CYBER COMMANDER
TECHNOLOGY
Former NSA chief joins Amazon board of directors
THE OLD COLLEGE TRY
MONEY
Campus businesses fighting for survival with fewer students
FAMILY FUNDS
MONEY
Cuomo: Nearly $89M available to help child care providers
READY TO RETURN
ECONOMY
Goldman Sachs joins JPMorgan in push to get employees back to office
FEELING THE WEIGHT
ECONOMY
New York Sports Club owner plans to seek bankruptcy protection
'ON DAY ONE'
POLITICS
Biden vows to immediately raise these taxes if he's elected president
TOO 'CUTE'?
MEDIA
Senator suggests Netflix appear before Congress to defend controversial film
RIVALS SHARE MOMENT
POLITICS
Interaction between Biden, Pence at 9/11 memorial is getting attention
POLITICAL 'CARPET-BOMB'
POLITICS
EXCLUSIVE: Left-wing groups prep to flood election with dark money
REAL ESTATE
Kathy Griffin lists $16M California 'dream house' with 'ridiculous rooms' for sale
PERSONAL FINANCE
Will tax laws change as remote work becomes more popular?
REAL ESTATE
NYC real estate 'pain' will linger until the political shift changes: Don Peebles
BUSINESS LEADERS
Martha Stewart launches CBD product line featuring 'gourmet-flavored' gummies and oils
VIDEO
Mark Green reflects on lessons of 9/11, stalled COVID relief negotiations
MEDIA
Facebook allows Rose City Antifa to have page despite promise to crack down on dangerous organizations
MARKETS
Nikola Motors lawyers up to combat 'false and deceptive' short-seller claims
POLITICS
Trump praises JPMorgan for telling trading staff to return to the office
LIFESTYLE
Lululemon slammed for Instagram post promoting 'resist capitalism' workshop
S.
Wildfires in California, Oregon, Washington: At least 15 dead, 16 missing as blazes continue in West
POLITICS
San Francisco to allow hair salons, other businesses to reopen days after Pelosi visit sparked outcry
SPORTS
Tom Brady opens up about moving family to Tampa to play for Buccaneers
VIDEO
WATCH: New York amusement park owners make desperate plea to Cuomo
MARKETS
Kroger projects 50% profit growth as digital sales boom during coronavirus
ENTERTAINMENT
Disney CFO admits 'Mulan' filming in Xinjiang region created 'a lot of issues for us'
ECONOMY
Crew emerges from bankruptcy 'reinvigorated'
BUSINESS LEADERS
EBay founder Pierre Omidyar steps down from board
MEDIA
Australian teen creates coronavirus care packages in honor of Pay it Forward 9/11
TECHNOLOGY
California utilities hope wildfire risk could be lowered with help of drones, AI
MONEY
Las Vegas shooting victims closer to getting $800M payout
Market Indicator Closing Summaries – Yahoo Finance Closing Tickers on MHProNews…

Featured Focus –
Where Business, Politics and Investing Can Meet
In the days ahead, a side-by-side comparison between 8 years of the Obama-Biden Administration accomplishments will be compared and contrasted with what has occurred in about 3½ of Trump-Pence Administration.
Until then, just two pre-Covid19 graphics – one from left-of-center CNN, the other from right-of-center Fox – makes the point that the Trump Administration economic policies that some are calling all sorts of vile names produced a far better outcome than either Obama-Biden or Bush-Cheney.
Similarly, when it comes to international deals on trade or peace, the Obama-Biden Administration has a tough time when compared with what has occurred in less than ½ the time with team Trump-Pence.
It was just days ago that a peace deal between Kosovo and Serbia was announced.
2019 Year-End Totals Reveals Decline in New HUD Code Manufactured Home Production, Shipments vs. 2018
A few days before that deal, was the UAE–Isreali peace deal.
Warren Buffett, Clayton Homes, Manufactured Housing Institute Deception, Bigotry Claims; Federal Official Contrasts Obama-Biden vs Trump Pence Gay Rights Postures
In the wake of those announcements is this presidential tweet.
Joint Statement of the United States, the Kingdom of Bahrain, and the State of Israel pic.twitter.com/xMquRkGtpM

— Donald J. Trump (@realDonaldTrump) September 11, 2020
Right-of-center Fox Business Network (FBN) said: "President Trump on Friday announced that Bahrain has agreed to normalize relations with Israel, another diplomatic win for the president coming after a similar agreement with the United Arab Emirates just last month."
"This is really something special, very, very special," FBN reported that Trump said in the Oval Office, predicting that the region "will become more secure and prosperous" as a result of the diplomatic moves.
The UAE-Israeli deal will be signed next week at a special White House ceremony. The new deal, according to a formal statement issued by the three nations, agreed to "the establishment of full diplomatic relations between Israel and the Kingdom of Bahrain."
"This is a historic breakthrough to further peace in the Middle East. Opening direct dialogue and ties between these two dynamic societies and advanced economies will continue the positive transformation of the Middle East and increase stability, security, and prosperity in the region," the joint statement said.
The statement said that Israel had affirmed that all Muslims may visit and pray at the Al Aqsa Mosque, and Jerusalem's other holy sites will remain open for peaceful worshippers of all faiths.
The leaders of Israel and Bahrain praised President Trump for "his dedication to peace in the region, his focus on shared challenges, and the pragmatic and unique approach he has taken to bringing their nations together."
In the White House, POTUS Trump said that the timing of the new deal, coming on the 19th anniversary of the 9/11 attacks: "There's no more powerful response to the hatred that spawned 9/11 than this agreement."
The agreement makes Bahrain the fourth Arab country, after Egypt, Jordan and the UAE, to have full diplomatic ties with Israel. Reportedly other Arab nations are believed to be preparing to recognize Israel include Oman and Sudan.
In a call with reporters, White House adviser Jared Kushner – the president's son-in-law, who is married to Ivanka Trump – stated that it took Israel 72 years to form its first two peace agreement. Now, there have been two more in the last 29 days — describing it as a sign that the region is changing.
Here is how Arsen Ostrovsky whose Twitter feed says he is an "Int'l Human Rights Lawyer & Political Analyst" described it in a retweet.
Israel waited 26 years to make peace with a 3rd Arab country and only 29 days to make peace with a 4th. Thanks to the leaders of 🇦🇪 and 🇧🇭 for this historic breakthrough and to @POTUS Trump for confronting 🇮🇷 and helping transform our region for the better. More to come!

— Amb. Ron Dermer (@AmbDermer) September 11, 2020
"We're seeing the beginning of a new Middle East and the president has really secured alliances and partners in trying to pursue that," Kushner said. Kushner is reportedly instrumental in aspects of the ground work leading up to these deals.
Kushner argued that POTUS Trump "operates from a position of strength," which contrasts with the failure to enforcement of a red line against Syria by the Obama-Biden Administration.
Fox noted that the latest diplomatic victory for the White House came a week after the Trump Administration oversaw the signing of an agreement between Serbia and Kosovo that normalized economic relations between those nations. That deal included Kosovo recognizing Israel, and Serbia agreeing to move its embassy to Jerusalem — as the U.S. did with its embassy in 2017, another campaign promise made and kept by the Trump-Pence team.
"Promises Made, Promises Kept" vs. years of 'Posturing without Delivery?'
Related, Recent, and Read Hot Reports
Tom Finton – A Republic Under Assault Video Interview, plus, Manufactured Home Investing, Stock Updates
We Pause and Remember 9.11 – Heritage's Kay C. James on Patriots Day
Judicial Watch Reports 2.5 Million More Registered in 358 U.S. Counties Than Eligible to Vote, 8 Iowa Counties on List – plus, Manufactured Housing Investing, Stock Updates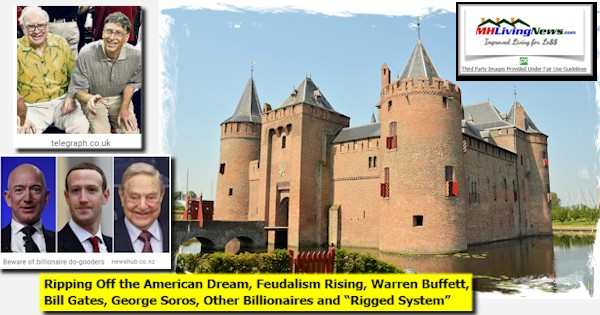 "Revolutionaries" Warren Buffett Partner Charlie Munger Explains a Church They Created
White House Seeks Evictions Stay, Coronavirus-Fueled Housing Crisis Grows, plus Manufactured Home Investing, Stock Updates
Millions for "Swiftboating" Joe Biden, plus Manufactured Housing Investing, Stock Updates
Warren Buffett, Clayton Homes, Manufactured Housing Institute Deception, Bigotry Claims; Federal Official Contrasts Obama-Biden vs Trump Pence Gay Rights Postures
Are More Blacks Moving to President Trump? "I have done more in three years for the black community than Joe Biden has done in 47 years—and when I'm reelected, the best is yet to come!" Plus Manufactured Home Investing, Stock Updates
Manufactured Housing Institute (MHI) Insiders – Secrets and Revelations, August 2020 – plus, Sunday Morning Headlines Review
White Billionaires vs Blacks, Minorities, "Uncle Tom" "Gaslighting" "Misdirection and Deception" – "Uncle Tom" Videos Review, plus Sunday Headline Recap
Manufactured Housing Industry Investments Connected Closing Equities Tickers
Some of these firms invest in manufactured housing, or are otherwise connected, but may do other forms of investing or business activities too.
NOTE: The chart below includes the Canadian stock, ECN, which purchased Triad Financial Services, a manufactured home industry lender
NOTE: Drew changed its name and trading symbol at the end of 2016 to Lippert (LCII).
Summer 2020…
Berkshire Hathaway is the parent company to Clayton Homes, 21st Mortgage, Vanderbilt Mortgage and other factory built housing industry suppliers.
· LCI Industries, Patrick, UFPI, and LP each are suppliers to the manufactured housing industry, among others.
· AMG, CG, and TAVFX have investments in manufactured housing related businesses. For insights from third-parties and clients about our publisher, click here.
Enjoy these 'blast from the past' comments.
MHProNews. MHProNews – previously a.k.a. MHMSM.com – has celebrated our tenth anniversary and is in year 11 of publishing.
Learn more about our evolutionary journey as the industry's leading trade media, at the report linked below.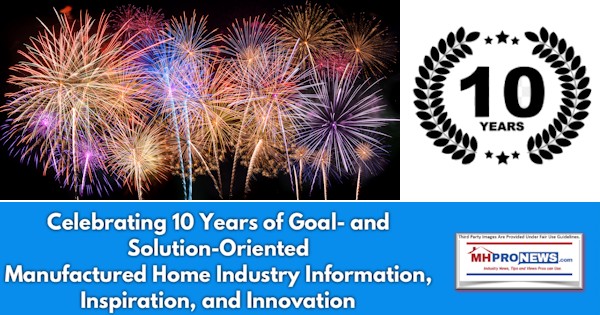 · For expert manufactured housing business development or other professional services, click here.
· To sign up in seconds for our industry leading emailed headline news updates, click here.

Disclosure. MHProNews holds no positions in the stocks in this report.
2019 Year-End Totals Reveals Decline in New HUD Code Manufactured Home Production, Shipments vs. 2018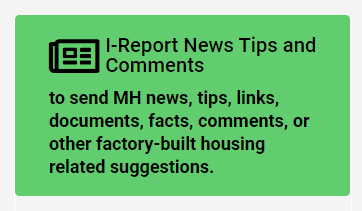 That's a wrap on this installment of "News Through the Lens of Manufactured Homes and Factory-Built Housing" © where "We Provide, You Decide." © (Affordable housing, manufactured homes, stock, investing, data, metrics, reports, fact-checks, analysis, and commentary. Third-party images or content are provided under fair use guidelines for media.) (See Related Reports, further below. Text/image boxes often are hot-linked to other reports that can be access by clicking on them.)
By L.A. "Tony" Kovach – for MHLivingNews.com.
Tony earned a journalism scholarship and earned numerous awards in history and in manufactured housing. For example, he earned the prestigious Lottinville Award in history from the University of Oklahoma, where he studied history and business management. He's a managing member and co-founder of LifeStyle Factory Homes, LLC, the parent company to MHProNews, and MHLivingNews.com. This article reflects the LLC's and/or the writer's position, and may or may not reflect the views of sponsors or supporters.