The following is an email to MHProNews this morning from the Heritage Foundation's President, Kay C. James. It is an apt reminder of the tragedy and also of the way that for a time, it brought our nation together. This will be followed by additional information, MHProNews analysis and commentary.
Today is 9/11, also known as Patriot Day. Amid all of the challenges that we are facing as a nation right now, I believe today is an opportunity for us to pause and gather in solemn remembrance of a day of dark tragedy and even brighter heroism in our shared history.
I will be praying for our brave men and women in our military who continue the fight against terrorism as well as our first responders – our law enforcement, firefighters, and EMTs – who continue to protect us here at home.
For your information, it was 8:46 a.m. when hijackers steered American Airlines Flight 11 into 1 World Trade Center; 9:03 a.m. when they crashed United Flight 175 into 2 World Trade Center; 9:37 a.m. when the terrorists steered American Airlines Flight 77 into the Pentagon; and 10:03 a.m. when, after learning of the other attacks, the passengers on United Flight 93 saved countless lives by launching a counterattack against the hijackers, resulting in the plane crashing into an empty field near Shanksville, Pa.
Most of us are old enough to remember the heart-wrenching acts of personal sacrifice that dominated the news on the day of the attacks and for several weeks afterward – firefighters rushing in to the soon to collapse buildings to rescue those trapped within; first responders digging through the rubble to find survivors; and Americans of every walk of life banding together in cities across the nation to lend one another their strength, their comfort, and their brotherhood.
When enemies sought to sow division and fear, America responded with strength and unity. May we cultivate that same strength and unity in America today, despite all who seek to divide us. May we do it not only for ourselves and our children, but also in remembrance of all those that lost their lives and the loved ones they left behind.
All the best,
Kay C. James
President of The Heritage Foundation"
##
According to the Heritage Foundation website: "For the third year in a row, The Heritage Foundation is ranked as the No. 1 think tank in the world for "Significant Impact on Public Policy," according to the latest edition of the University of Pennsylvania's annual report on think tanks.
Heritage also ranked first again in the "Best Use of the Internet" category, the think tank's second consecutive year at the top of that category.
Overall, Heritage improved its ranking in 13 categories, moving up three spots in the "Best Managed Think Tanks" category and two spots for "Best Quality Assurance and Integrity Policies and Procedures." Heritage's ranking did not decrease in any category this year."
Also from Heritage's website about Kay C. James: "James is a leader in government, academia and the conservative movement."
Her bio opens with these points: "Mrs. Kay C. James has an extensive background in crafting public policy and leading in nearly every sector of America's economy. She has worked at the local, state, and federal levels of government under the administrations of former U.S. President George H. W. Bush (1989–1993); former Virginia Governor George Allen (1994–1996); and former U.S. President George W. Bush (2001–2005) and has also served dozens of organizations in the corporate and nonprofit arenas. James has a passion for serving the youth of America and substantial experience in the field of education."
The Sun reporting live said that: "President Donald Trump and first lady Melania Trump attend a ceremony in Somerset County, Pennsylvania, to remember those killed when hijacked Flight 93 crashed into an open field on September 11, 2001.
Earlier, Pentagon marks 19th anniversary of September 11 attacks. Family members of people killed in the attacks on September 11, 2001 read the names of their loved ones in a ceremony at a lower Manhattan park.
This morning, White House staff observed a moment of silence, US flag is unfurled off the Pentagon to mark 19th anniversary of September 11 and President Donald Trump departed for Pennsylvania to attend the ceremony on the anniversary of the September 11 attacks.
The 9/11 terrorist attacks killed 2,977 people and injured thousands at the World Trade Center, the Pentagon, and in Somerset County, Pennsylvania. Commemorative events are held at all three sites on the anniversary of the attacks.
At the annual observance held at the 9/11 Memorial in lower Manhattan, family members of the victims read aloud the names of those killed in the 9/11 attacks and in the 1993 World Trade Center bombing."
Additional Information, MHProNews Analysis and Commentary
In the speech by President Trump today in Somerset County, Pennsylvania, he said that those 40 passengers of Flight 93 were true heroes who took a vote before deciding to storm the cockpit of the plane before it could be flown by terrorists into its target. They sacrificed their lives to protect others.
This video posted Friday, September 11, 2020: President Donald J. Trump and THE FIRST LADY participate in a Flight 93 National Memorial Nineteenth Anniversary Observance in Shanksville, PA.
There are those who claim that President Trump shows no empathy for others. Or that he makes no efforts at healing or unity. Those who make such claims pay little or no attention to addresses like this one, which he has participated in numerous times since he took the oath of office.
There are legitimate and illegitimate ways to discuss or debate public policy.  President Trump's adversaries routinely use 'ad hominem' attacks rather than engage in legitimate policy debates. Why is that so? The case can be made it is because he is executing on his campaign promises to a degree that numbers of lifelong politicians fail to do. Thus, rather than engage on a policy or performance level – which he would triumph in over his rivals – his opponents focus on name calling, and the echo chamber of repeated misinformation, spin, or outright and disproven lies.
On 9.11 we recall not only those who sacrificed on that Patriot's Day, but should also keep in mind the first responders who are being unjustly denigrated – often by the same voices that try to slur the 45th president.
Every U.S. candidate, every American president or politico has flaws and strengths. MHProNews has said numerous times that President Trump is not a saint, but neither has he claimed to be one.  The video below is one of the best from the 2016 campaign, and it is arguably just as appropriate today as then with this exception. On issue after issue, the Trump-Pence ticket sought to deliver and did deliver on numerous campaign pledges. Contrast that with his rivals, who in some cases have made decades of promises that they failed to deliver on, while doing the bidding of the special interests that put them in office.
In an era of deception, the truth is knowable. When dozens of media, writers, educators and others have said this year that much of the news is agenda driven – and those voices routinely come from the political left, which opposes President Trump – then it ought to be a serious signal that objectivity in reporting has been gravely diminished. They have said so in their own words.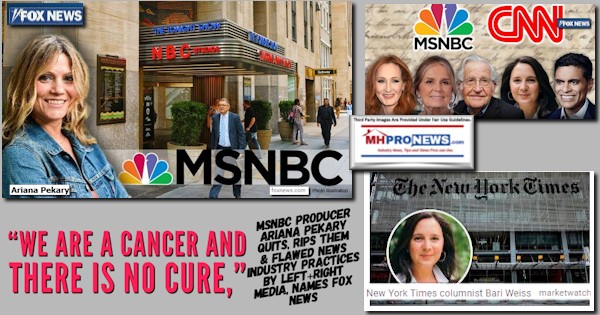 So it takes objectivity and fairness to see the truth about what is occurring in America and the truth about President Trump. Is America or President Trump perfect? Of course not. Is he working day by day to deliver on his promises to the American people, and doing so in a way that benefits everyday Americans? The evidence is there to makes the case that President Trump and Vice President Mike Pence can objectively answer that with a resounding 'yes.' See the related reports to learn more.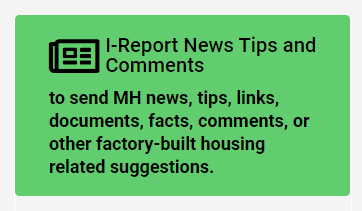 Stay tuned with the runaway number one source for authentic "News through the lens of manufactured homes and factory-built housing" © where "We Provide, You Decide." © ## (Affordable housing, manufactured homes, reports, fact-checks, analysis, and commentary. Third-party images or content are provided under fair use guidelines for media.) (See Related Reports, further below. Text/image boxes often are hot-linked to other reports that can be access by clicking on them.)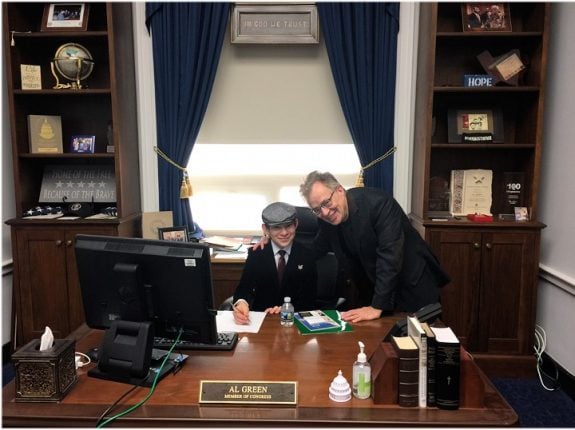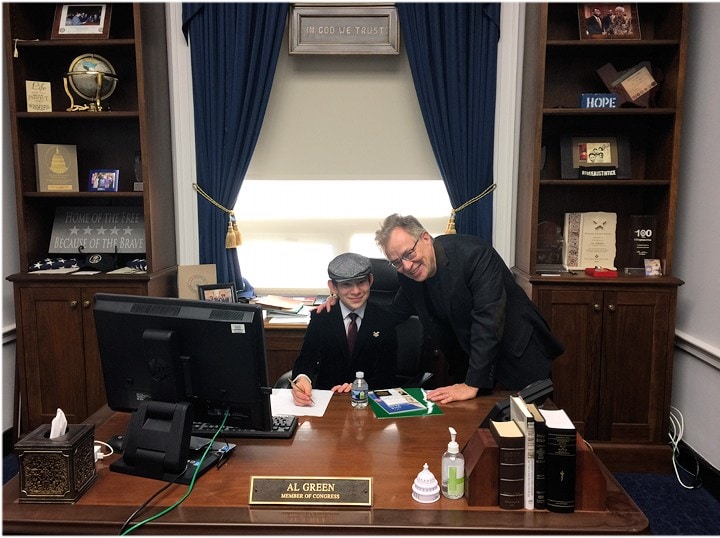 By L.A. "Tony" Kovach – for MHProNews.com.
Tony earned a journalism scholarship and earned numerous awards in history and in manufactured housing.
For example, he earned the prestigious Lottinville Award in history from the University of Oklahoma, where he studied history and business management. He's a managing member and co-founder of LifeStyle Factory Homes, LLC, the parent company to MHProNews, and MHLivingNews.com.
This article reflects the LLC's and/or the writer's position, and may or may not reflect the views of sponsors or supporters.
Connect on LinkedIn: http://www.linkedin.com/in/latonykovach
Related References:
The text/image boxes below are linked to other reports, which can be accessed by clicking on them.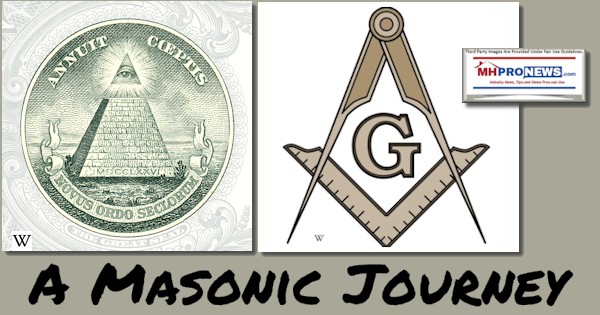 "Rising China is a Positive Development" – Joe Biden, "Riding the Dragon" Exposé "The Bidens Chinese Secrets" Video Documentary
China vs USA, Antitrust Looms, AP Highlights 'Competing Versions of Reality,' Sunday Weekly MHVille Headlines Review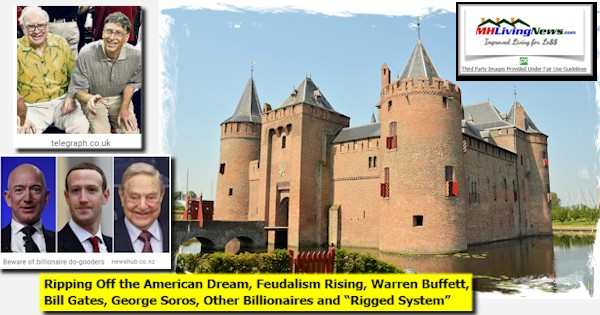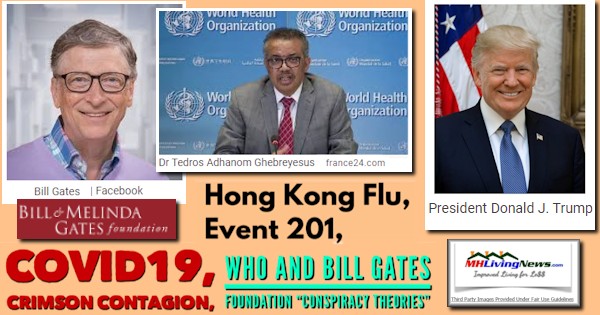 "Revolutionaries" Warren Buffett Partner Charlie Munger Explains a Church They Created
Warren Buffett, George Soros, Jeff Bezos, Strategic Ally Bill Gates Rails Against "Outrageous" Free Speech from Dissenting Views to Gates Foundation, Dr. Fauci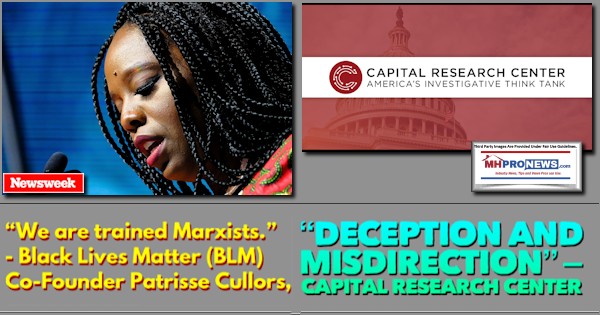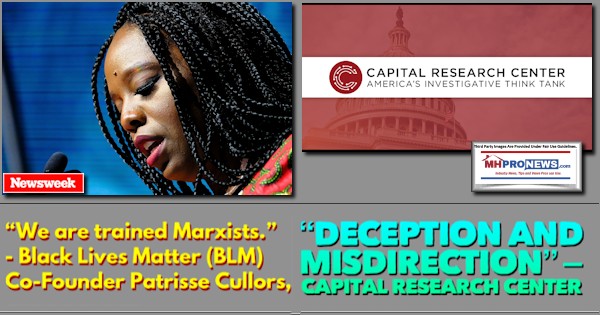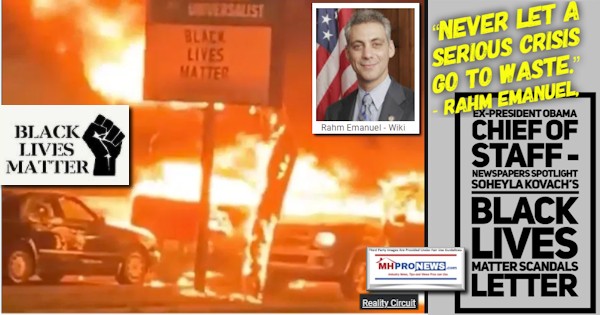 'Stop Trump!' Group Supported by Billionaires Soros, Buffett, Gates Vows to Defeat President Trump in 2020
Are More Blacks Moving to President Trump? "I have done more in three years for the black community than Joe Biden has done in 47 years—and when I'm reelected, the best is yet to come!" Plus Manufactured Home Investing, Stock Updates
Leaked Secret Democratic Memo On Black Lives Matter Emerges; "Haven't Seen Sh-t Like This Before"
Dark Money-Billionaires Buffett, Gates, Soros Funding Black Lives Matter, Antifa – Named by AG Barr in Riots, Looting – Hijacking Peaceful George Floyd Death Racial Justice Protests
White Billionaires vs Blacks, Minorities, "Uncle Tom" "Gaslighting" "Misdirection and Deception" – "Uncle Tom" Videos Review, plus Sunday Headline Recap
History, Financial Ties-Black Lives Matter, Antifa, Billionaires Warren Buffett, Bill Gates & George Soros–Economic, Political Upheaval Spotlighted by Mary Walter, Tony Kovach on Brian Kilmeade Show
New Data Surfaces on Buffett Family, Foundation Funding Sources Which Attacked Manufactured Housing, plus Manufactured Home Stock, Investing Updates
Black Lives Matter-Slavery, Racial History, Economic Inequality, Affordable Home Ownership–White Billionaires Getting Richer
Complaints to State and Federal Officials, Agencies About Corrupt Practices in Manufactured Housing Industry Growing